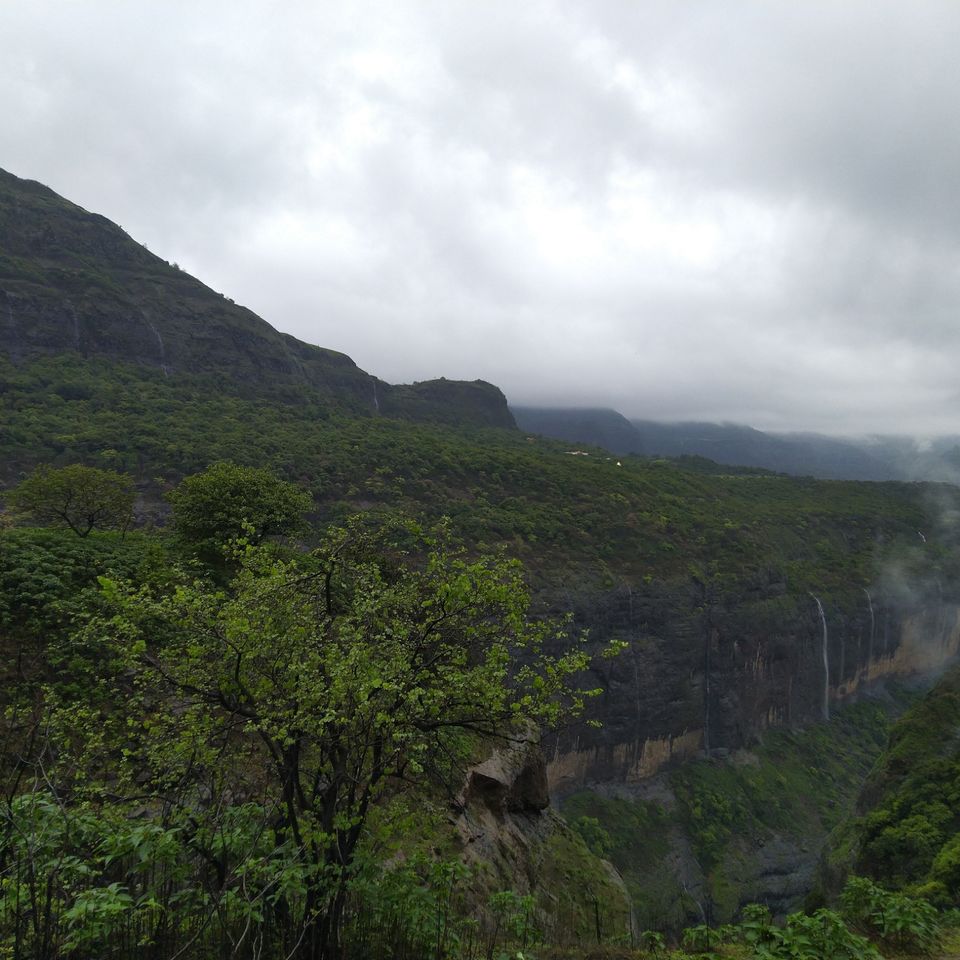 On the hilly roads of Tamini Ghats, there comes a beautiful forest known as Andherban forest. Andherban means dense and dark forest. We have done a day trekking over there. Starting from the road next to Yoga centre, starts Andherban trail point. View is amazing from this point.
You will get many groups doing trekking over there. They have made signs which guides us further for the trekking route. You have to cross paddy fields.
After it, comes a series of waterfalls. All these waterfalls ends into huge Kundalika river. Here comes dense forest. Trekking route ends at Bhira village and you will get Maggi point after 4 hours of trekking. As view was mesmerizing, we took same trek route to come back. If you will go further that Maggi Point, you will have to walk another 4 hours, there you will reach to Bhira dam that is also amazing. That is Bhira village from there you can come back to main road.