It started with Thailand one year ago! Next coming down to Singapore, Vietnam, Malaysia and Hong Kong! Everything seemed so impractical. Yes, we were 4-5 friends planning for our grad trip and we really wanted to have a "Foreign Grad Trip". We calmed down for some months after discussing each and every possibility. We started planning again in January. This time we came down to Kerala, North-east and Lakshadweep. Somehow we all made ourselves convinced with Kerala. "What about Sri Lanka!" , out of nowhere it popped up in our discussion. Then and there it was decided we will be fulfilling our dream to go on a "Foreign Grad trip" :p Yes, it was Sri Lanka finally :D
Chennai - Colombo
After exchanging currency (Lankan Rupee) in Chennai, we boarded the morning flight at 0800 hrs to Colombo.
(Please take some dollars with you instead of the Lankan currency as they are more accessible everywhere)
Around 1000 hours we reached Colombo airport. After verifying our e-visas (Yes! For Sri Lanka you have to apply visa online which would be approved within an hour) , we headed to take 2 pre-paid sims (2 sims for 4 people were enough). Next, we boarded on the bus to Colombo which was 42kms away. We had booked a hostel in Mt. Lavinia, Colombo through Airbnb (That's the best accomodation service that I will recommend) and after tampering with the Google Map routes in the hot and sultry afternoon, we finally reached our hostel. We were welcomed by the caretaker who led us to our room, provided us with the amenities and also introduced to his big pet dog! After freshening up, 2 of us headed to the super-market nearby to buy some eatables and meals for lunch. All we could see are dishes of fish everywhere Believe me even the "Veg Meal" also had some flavors of fish in it! We enjoyed our meals, even though it wasn't that good, we were too hungry to judge. After taking a nap we headed to the Mt.Lavinia Beach in the evening which was just a kilometre away from us. The scenery of the beach, including an evening walk along the shore was the main reason why so many tourists were attracted to Lanka. "Welcome to Sri Lanka", I told to myself as the sun dipped below the horizon.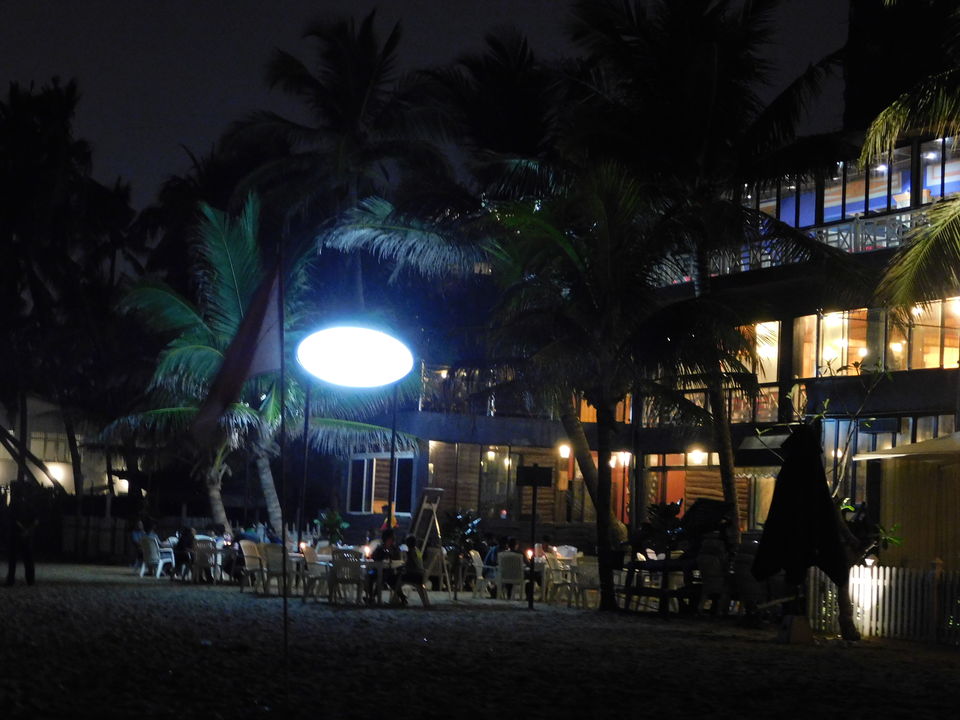 Colombo-Pinnawala-Kandy-Dambulla
At 5am, we took the most affordable mode of transport in Sri Lanka -- train. We booked our tickets for Kandy and got into the train. We expected to get a seat in this less populated country, but all we could see is all people - fishermen and green grocers carrying their portable shops/mats and gearing up for the day's business. The best part of the train journey was the rail line, which was built just along the coast. So we could see the sea waves hitting on the train coaches. Seemed interesting as well as a bit scary at the same time! After standing for an hour we were really tired; Kandy was 5.5 hours from Colombo and it was impossible for us to stand for that much time! Hence there was a change in plan. Rambukkana was on the way between Colombo and Kandy, where we were supposed to visit the Pinnawala Elephant orphanage. So we got down at Rambukkana at 9am. We had some breakfast nearby and booked autos for Pinnawala. We booked tickets (3000 LKR/person) kept our belongings in the office and headed towards the elephants.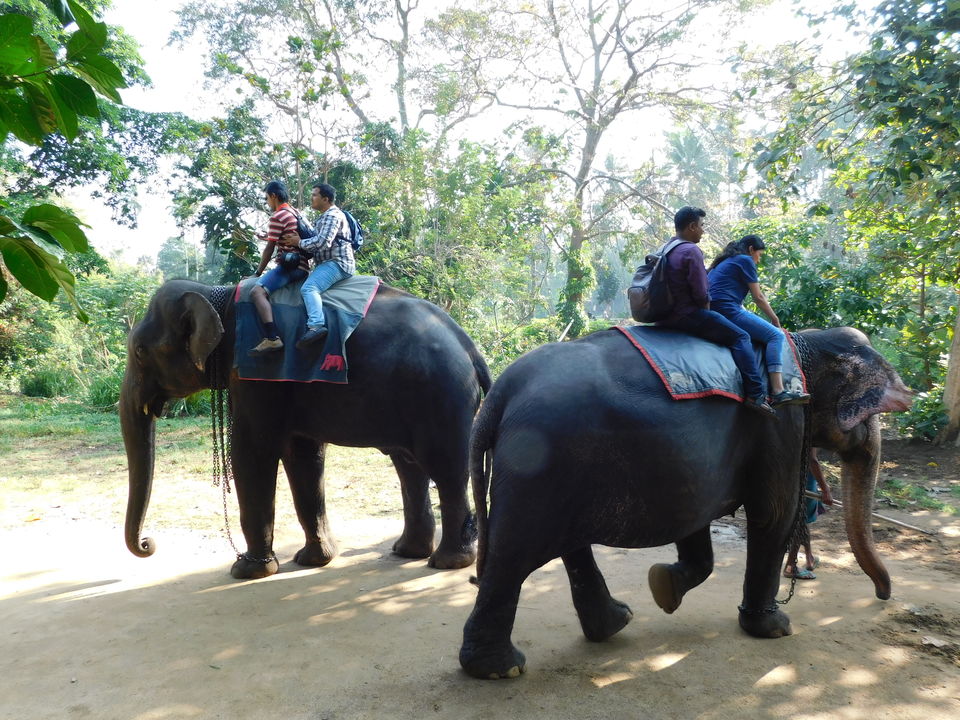 The best part of this elephant orphanage was those elephants were treated by the mahouts as their own children. They didn't put a saddle on their back and they neither tied them with strong chains. The mahout guided us with a bumpy elephant ride. After the ride we headed down to the place where they bathed the elephants. We assisted them in bathing the elephant with coconut covers, as the big mammal seemed joyful when it raised its trunk and sprinkled water all over us.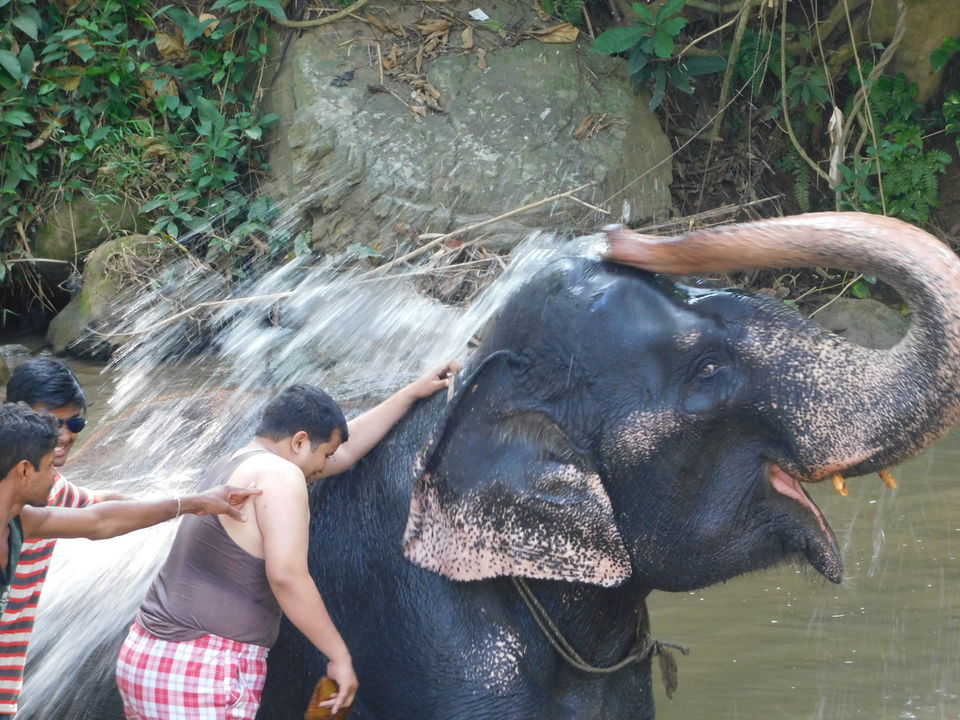 Next we headed to Kandy through the local bus which was just 1 hour away from Rambukkana. We took an auto to our homestay where we were welcomed by a friendly and humble caretaker. He then arranged lunch for us and drove us to Dambulla , where we visited the famous Cave Temple. Its one of the UNESCO heritage sites in Sri Lanka.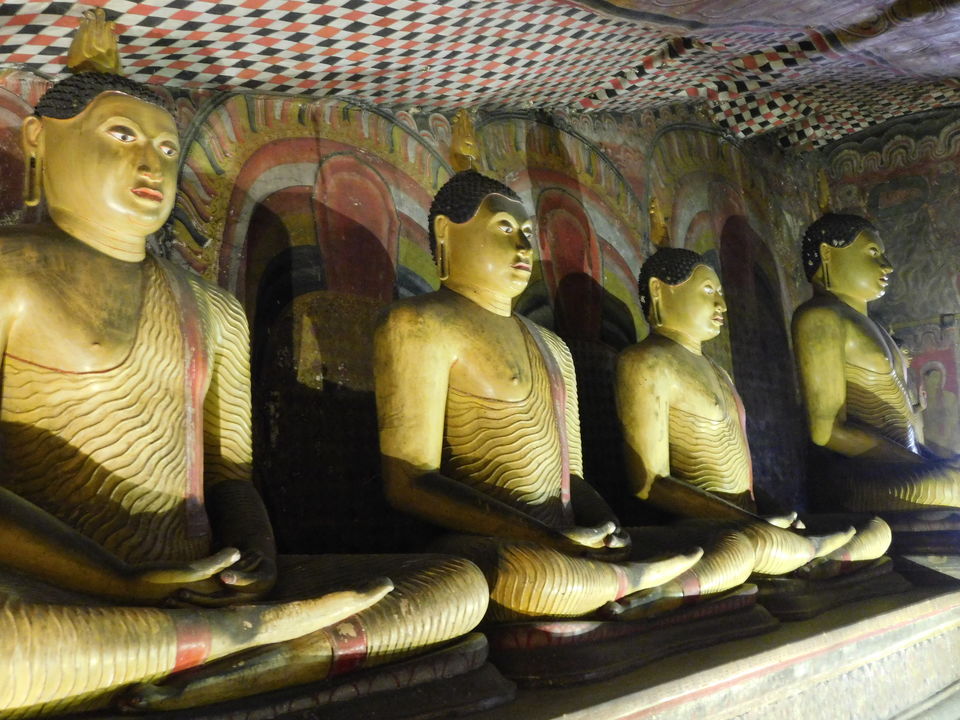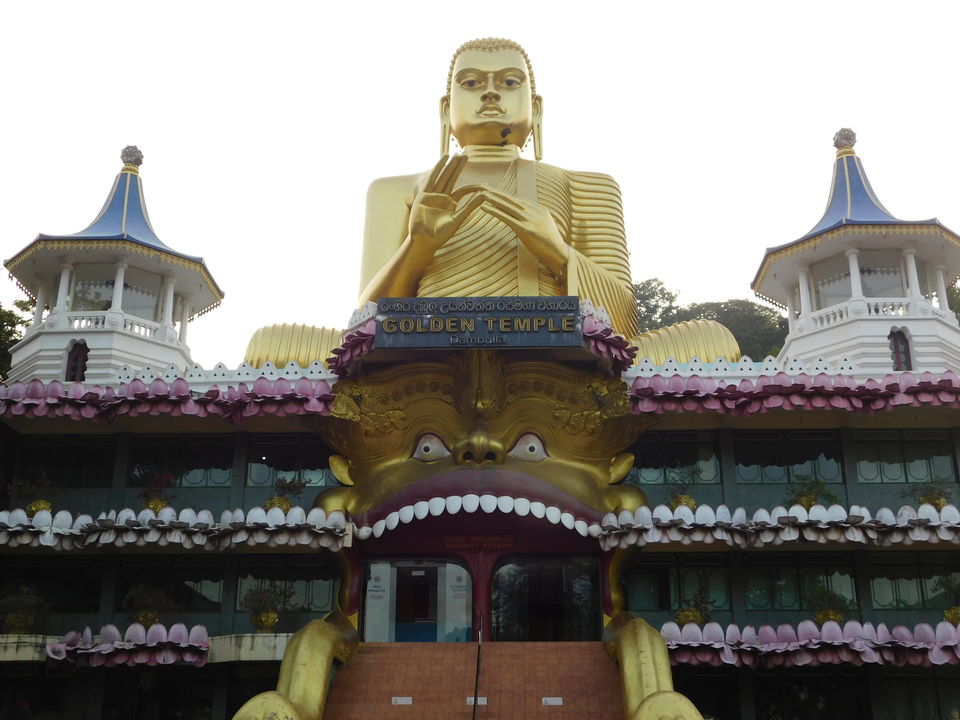 Here the major attractions are spread over five caves, which contain statues and paintings related to Gautama Buddha and his life. After spending an hour or two we headed back to Kandy. After heading back to Kandy we were surprised by the news of domestic violence between communities in Northern Lanka, and as a result all the stores were closed by the time we reached Kandy. At night the caretaker cooked some delicious Lankan cuisines for us. Believe me it was the most wonderful homely food I found in Sri Lanka.
Where we stayed : Bougainvillea 33 (Kandy)
Mode of travel : Cab provided by the caretaker for local sightseeing and Cave temple journey. (6500LKR)
Kandy - Nuwara Eliya
This was the best part of the journey. We were suggested to take the train from Kandy to Nuwara Eliya but unfortunately due to no availibility of reservation we took the bus. It was a 3 hour journey through the hilly roads as Nuwara Eliya is about 1900 m above sea level. After reaching at the bus stop we were welcomed by the cool and serene weather for the first time in Sri Lanka.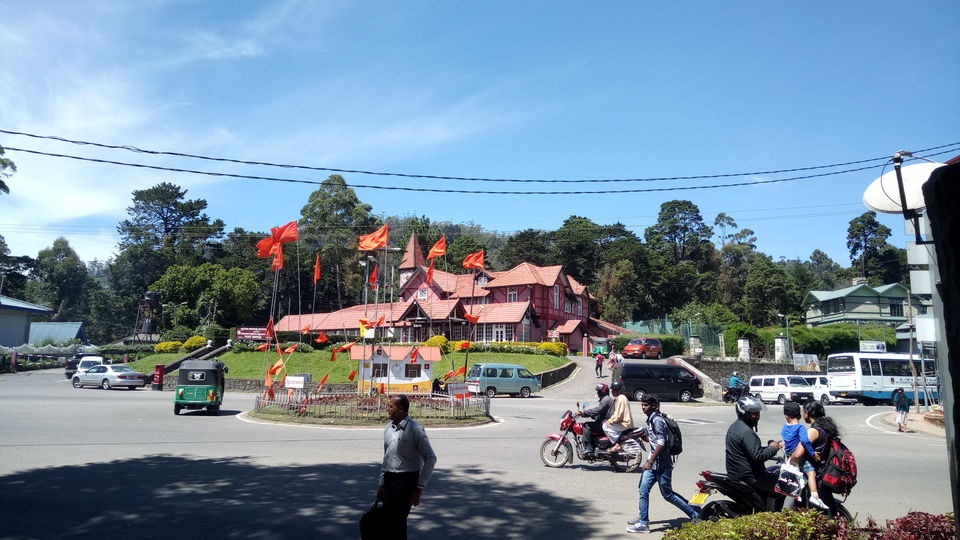 We had booked our homestay a bit far from the bus stand and the caretaker came to receive us. We then set out to plan our itinerary for that day and to aid our luck we got scooters for rent that day. We started off with Gregory Lake, which was one of the best lakeview in Sri Lanka.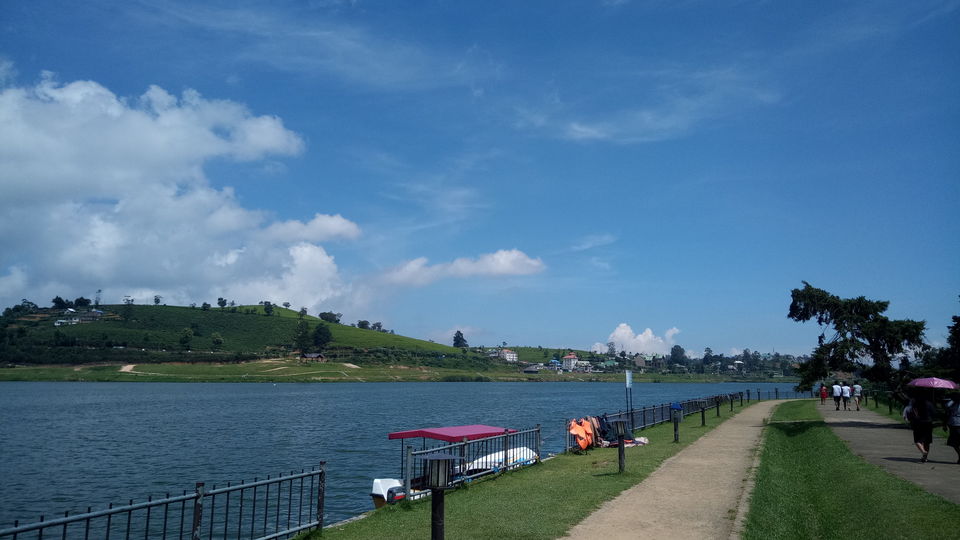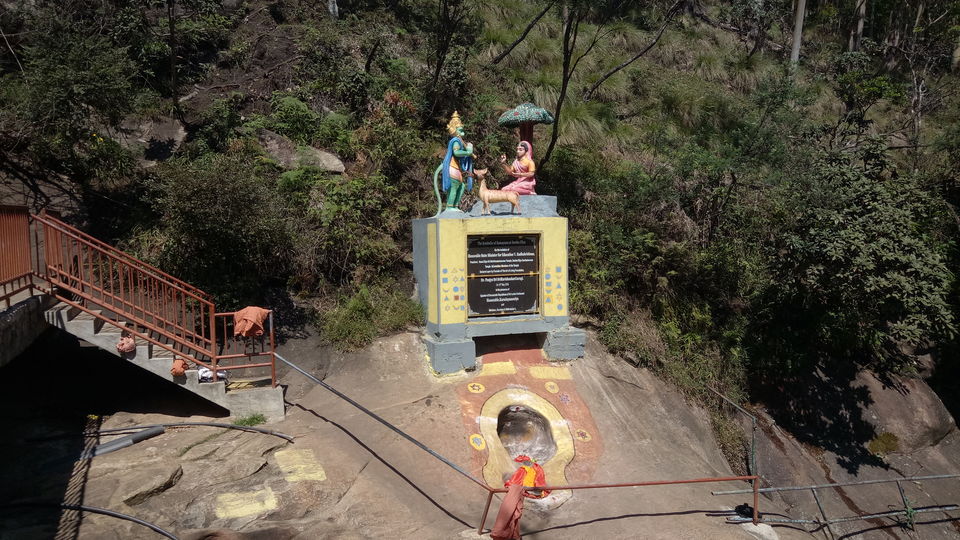 Next we headed off to Seetha Amaan temple -- the place where Sita was kept in Ravana's custody. The best part of the day was the scooter ride in the cool weather, across the hilly roads, which was surrounded by tea plants all around. We headed for the Pedro Tea Factory and Mlesna Tea Castle to get a flavour of the most famous tea plantations in Lanka. On the way to the tea factories, we got a big shock, as we got the news that a national emergency was declared in Lanka because of the communal fights in Northern Lanka.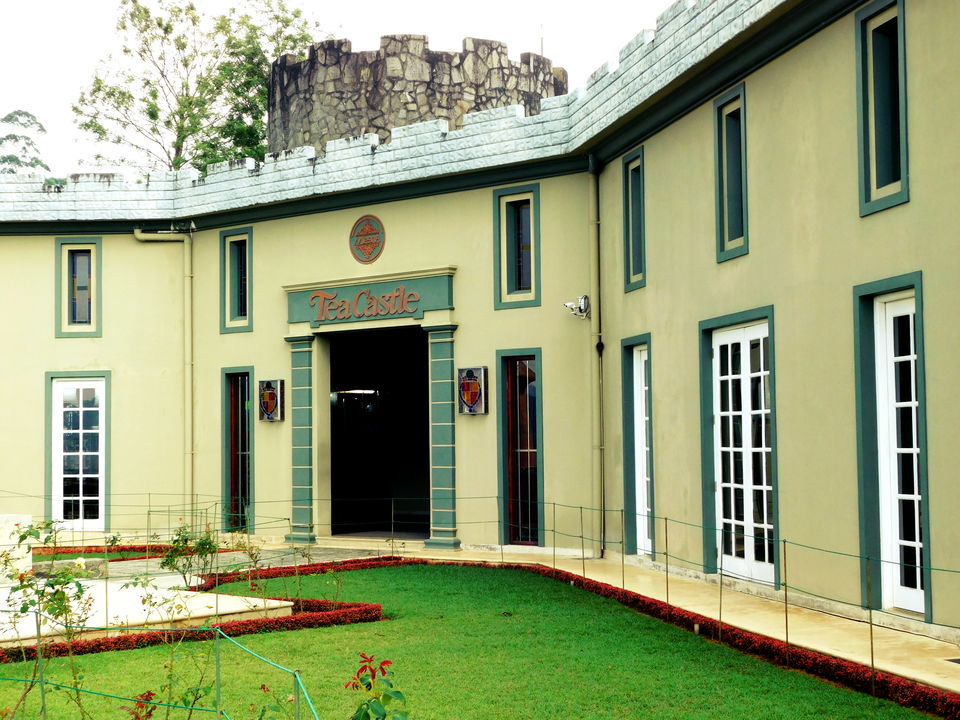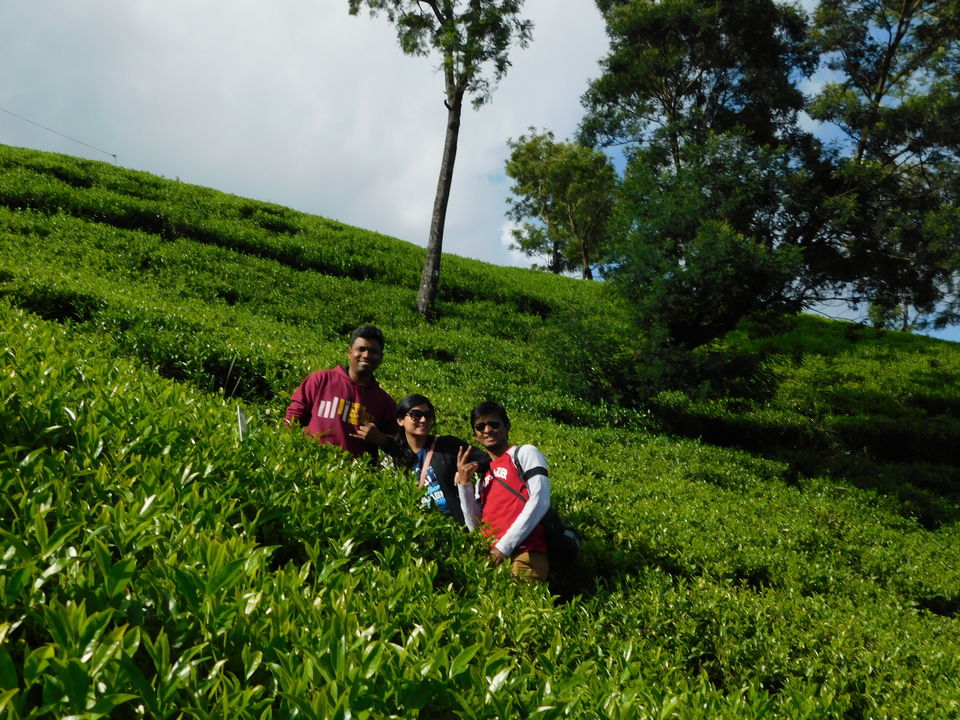 We decided to cut down some places and head back to our homestay as it was very cold and we didn't have our winter clothes (Who would bring winter clothes to Sri Lanka!) After having refreshing tea and cakes at Mlesna Castle, we headed back to our homestay, where we were welcomed with hot vegetable soup by the house owner. She was a very humble and caring lady. She also told us that there won't be any problems to the tourists and she would keep us contacting frequently to ensure if we are safe and sound.
Where we stayed : Cecilia Cottage
Mode of travel : Rented Scooters
Nuwara Eliya - Galle
Day 4 was the rest day for us. We wanted to stay at Nuwara Eliya ffor one more day , but owing to our reservations in Galle, we took the 10am bus to Galle, which was like 6-7 hours away. The bus was very very slow and we reached at around 7pm. We were too tired to roam and just planned our next day and had a delightful sleep.
Where we stayed : Richmond Apartments (Galle)
So we had 3 days to cover Galle and Bentota as we decided to chill our time in the beaches. We headed over to the Dutch Fort.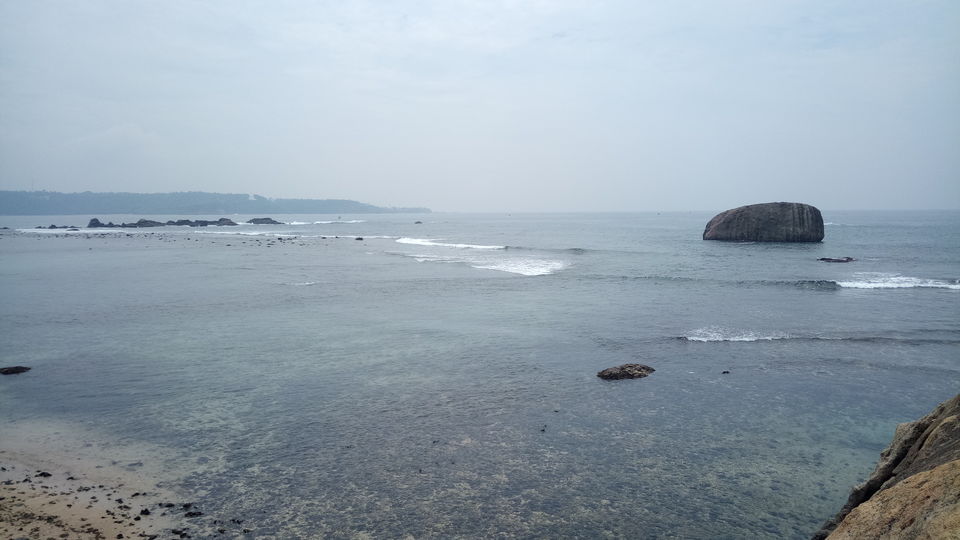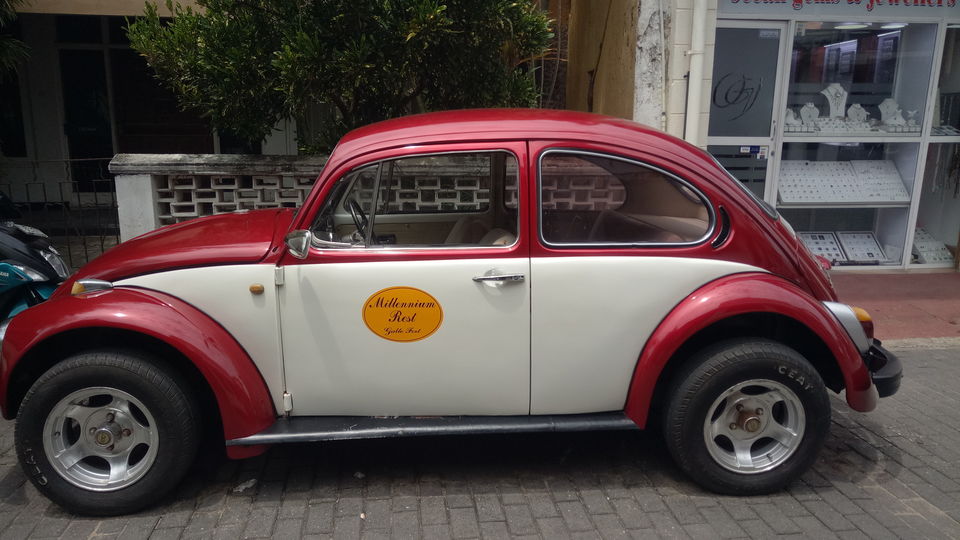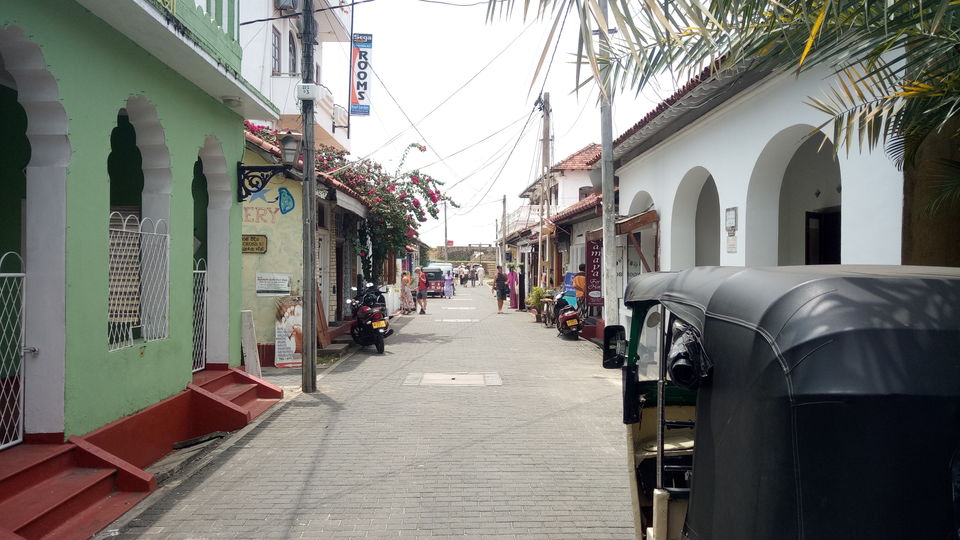 We were totally spellbound by the its beautifully preserved colonial buildings along with the cobblestone streets. After having a good time at the fort we headed back to our apartment to have lunch. In the evening we headed back to the fort to devour splendid sea food in the famous Pedlar's Inn Cafe.
Mode of travel : Auto Rickshaws
The next day we headed straight to the Unawatuna beach to have a pleasant dip into the Indian ocean. After floating in the water for about 2 hours we went to a nearby seafood restaurant where we had some delicious tunas! In the evening we went to the famous Jungle beach.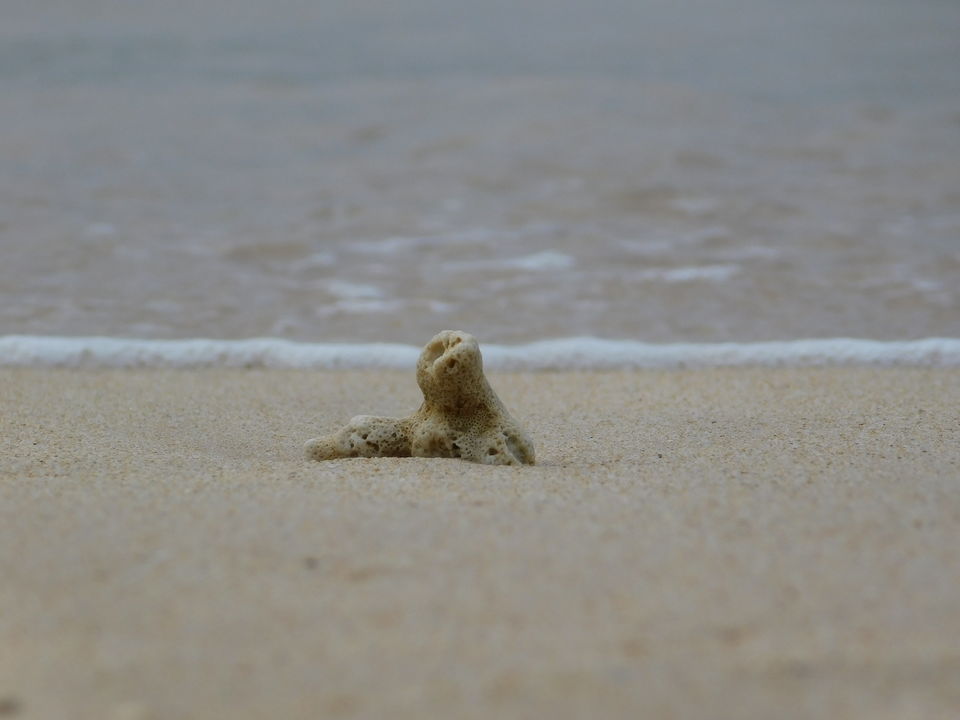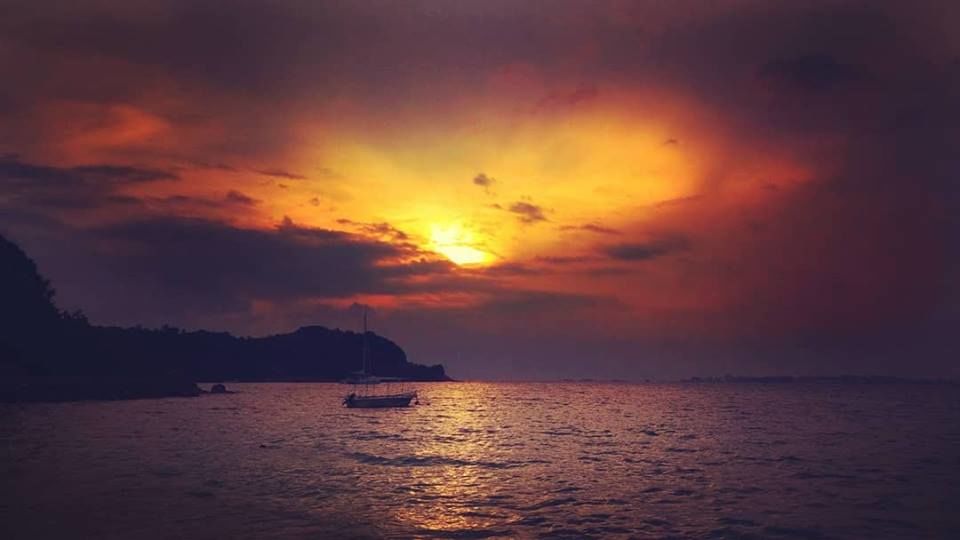 Well that was one of the best beaches in Sri Lanka, where you have to do a short trekking to reach the shore. The scenery was everywhere strikingly beautiful and varied, and the corals across the shore were conspicuous for their exquisite coloring. We headed back to our homestay after the sunset where we started packing our bags for our final day in Sri Lanka.
Mode of travel : Auto Rickshaws
Galle-Colombo
We took the morning bus from Galle and set out for Colombo. We decided to visit the Water World. This was a sudden plan as it was not in our itinerary and believe me it was a decision we would never regret! The diversity of aquatic life was sufficient to hold our interest.The underwater tunnel was a lovely attraction there with good railings and lighting.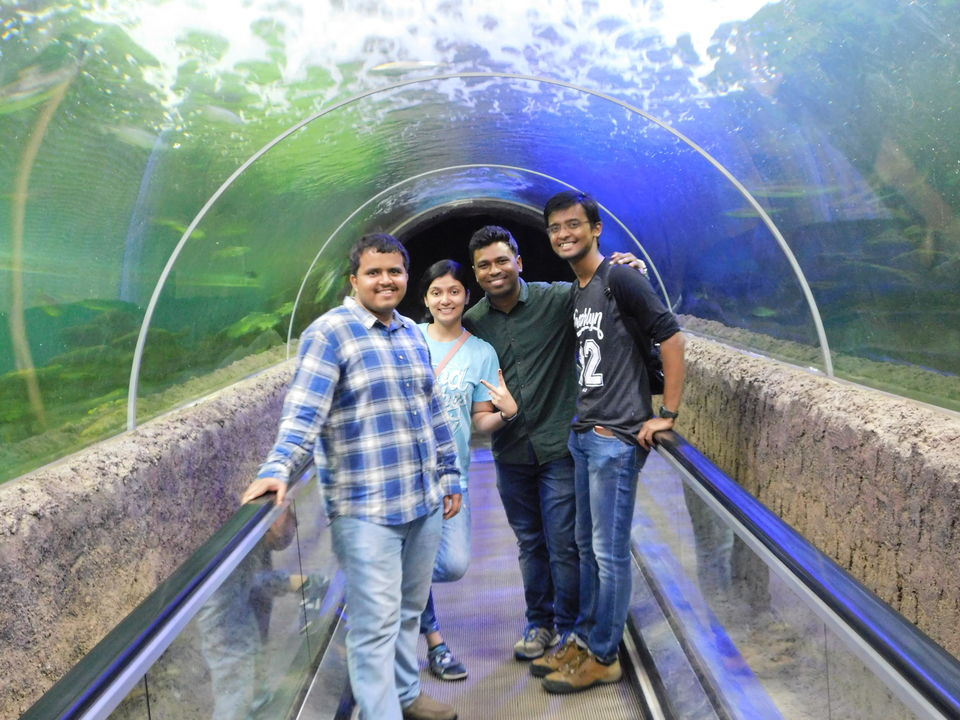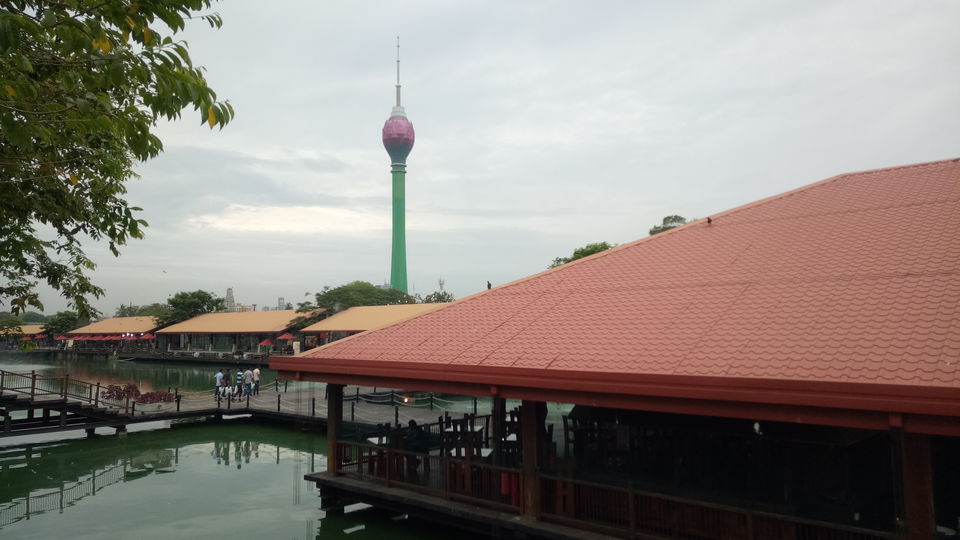 Overall, it was really worth going there after travelling 25km from the main city. We also visited the famous Pettah Floating Market where we planned to do some shopping for our friends and relatives. We had our grand dinner in the evening which was composed of mostly crabs and prawns and that was our ending note to this wonderful tour.
Where we stayed : Ashan's Cozy Apartments
Mode of travel : Bus and Auto Rickshaws
Some more tips:
Download the "Pickme Taxi" app , as it is the alternative of Ola in Sri Lanka. Uber works only in Colombo.
Try bargaining as much as possible as the local people would start from sky high prices.
Apply for an International Driving License before coming here as self drive would reduce costs on transportation.
The total expenses for the trip was around 30k including to and fro flight tickets, local travel, food and accommodation.
We just covered the western and central part of Sri Lanka. You can visit some exotic beaches in the eastern coast and also national parks like Yala, Horton Plains and don't miss the train ride from Nuwara Eliya to Ella. Hope you liked it!