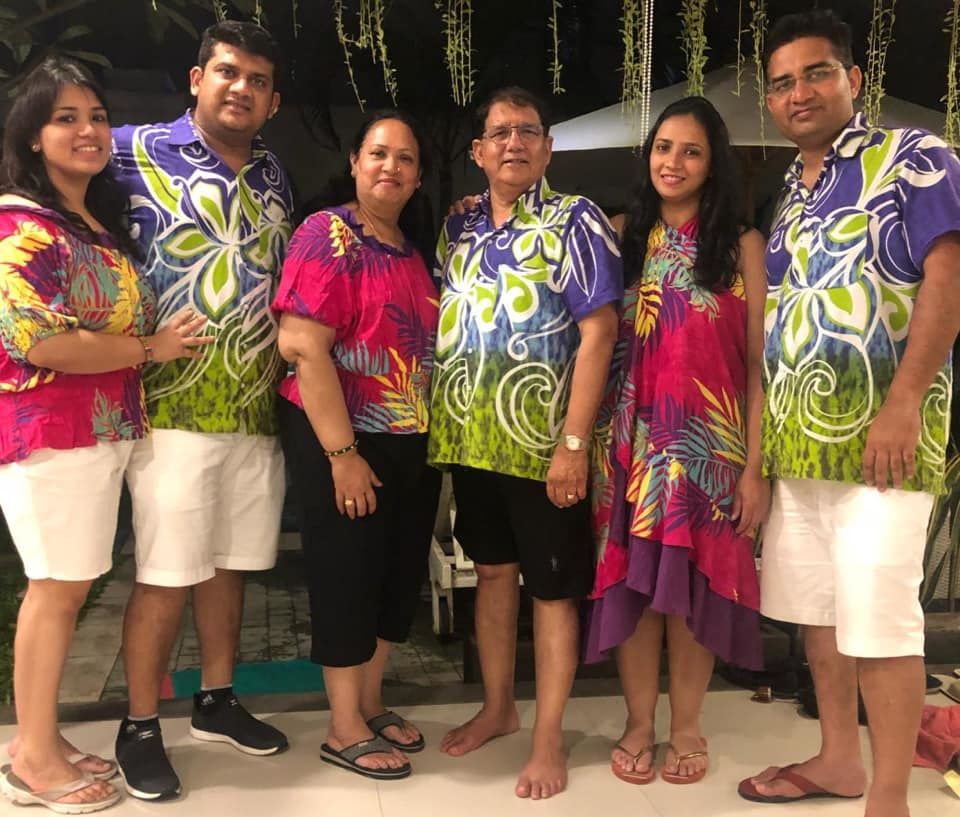 Bali isn't just a destination! Beaches, adventure, sight-seeing, night life, luxury, nature, modern facilities, traditional art and culture and everything that is required for a perfect getaway, Bali has it all!
Whether on honeymoon or chilling with gang of friends or on a family holiday, whether on a small or super huge budget, whether extremely adventurous or total laid-back, Bali is for one and all!
Exempted Visa for Indians, connectivity with Singapore which was already on our travel chart, abundant luxurious villas at insanely reasonable prices and a mixed group of people with different travel goals; Bali seemed just perfect for our family holiday!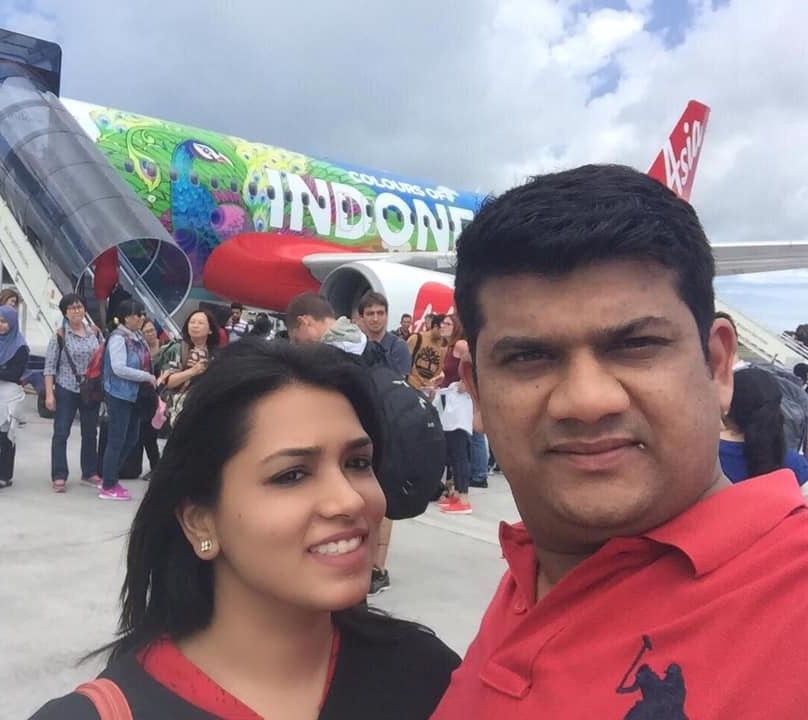 We stayed for four nights in Bali and believe me, it wasn't enough! Although there is so much to see and do, I strongly recommend you to not go by the to-do-list, instead just let yourself lose and allow Bali to take you! Explore it on-the-go, be more audacious, more spontaneous and more fun!
Each part of Bali offers a different and incomparable experience. Depending on the preference, you can stay at -
1. Seminyak/Kuta - Heart of the city with lots of people, restaurants, shops and proximity to party places making it irmmensely popular with the youth
2. Nusa Dua (means two islands)- Serene and calm neighbourhood to relax; plethora of luxury resorts with private beaches
3. Ubud - Cultural hub of Bali with shops selling goods from the region's artisans; centre of the island for better commute within the city
4. Gianyar - Bali Safari Park that offers an unforgettable wild-life experience I suggest dividing the stay to have the best of both the worlds and a super happy experience.
Just pre-book the hotels and a taxi at disposal for your stay (It is extremely reasonable!!) and relish the travel experience that Bali has to offer!
This is how it looked for us -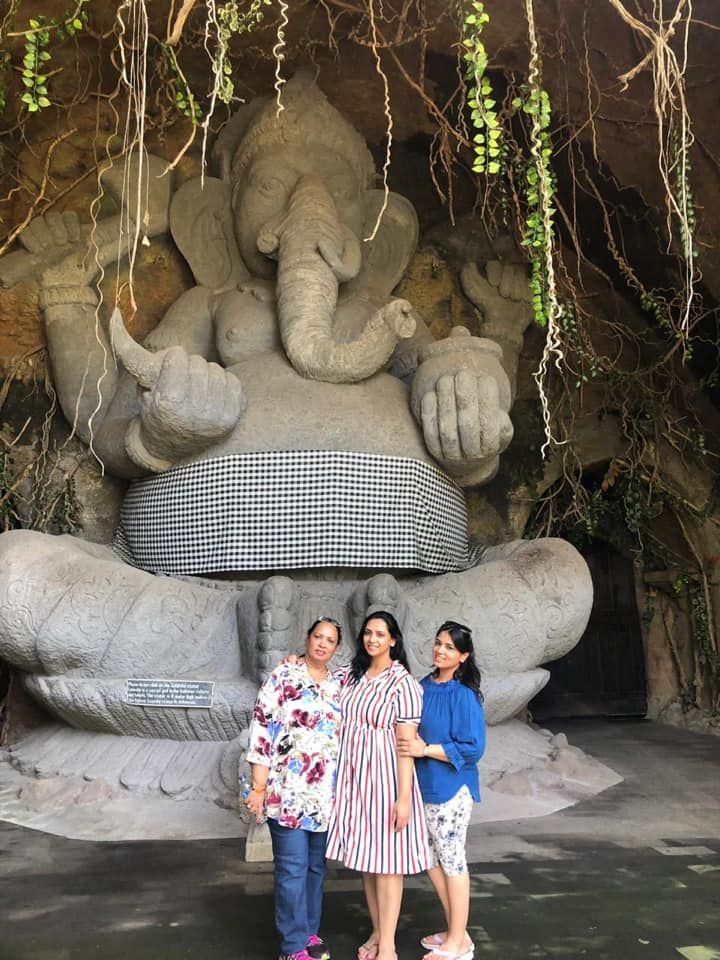 On arrival at Denpasar airport, we were embraced by the warm culture, humid weather and deep affection from Wayan (our driver - who my husband Ankit knew from his previous trip to Bali)
After a drive of almost two hours, we reached our hotel - Mara River Safari Lodge at Gianyar,a safari-themed resort located within Bali Safari Park that offers an experience of true natural wild life encounter. I suggest booking directly through their website which typically includes activities like safari journey, animal presentation, Harimau show, elephant show, fire show, Water Park and breakfast with the lions.
With tons to do in one single day, we quickly checked-in our Tembo Family Suite, instantly fascinated by the sight of rhinos and zebras right from our room balcony, savoured our packed Indian snacks, freshened up and headed out for a free interaction and photo opportunity with the animals (which can be a bird, monkey or even a snake!)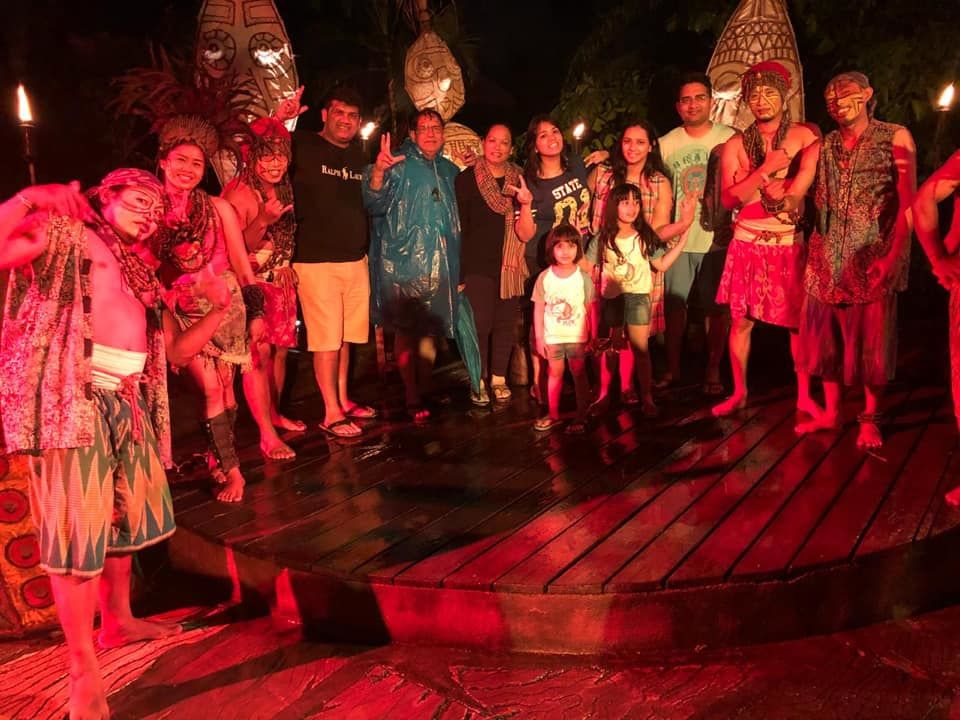 In the evening, we thoroughly enjoyed the open-air fire and dance show followed by Night safari- a phenomenal experience of a night time adventure in the wilderness. With the big cats on the loose and us in caged tram, it was exciting to witness and hand feed animals at a close range.
Too fatigued and too excited for our 8am pick-up the next day, we tucked ourselves early into the bed.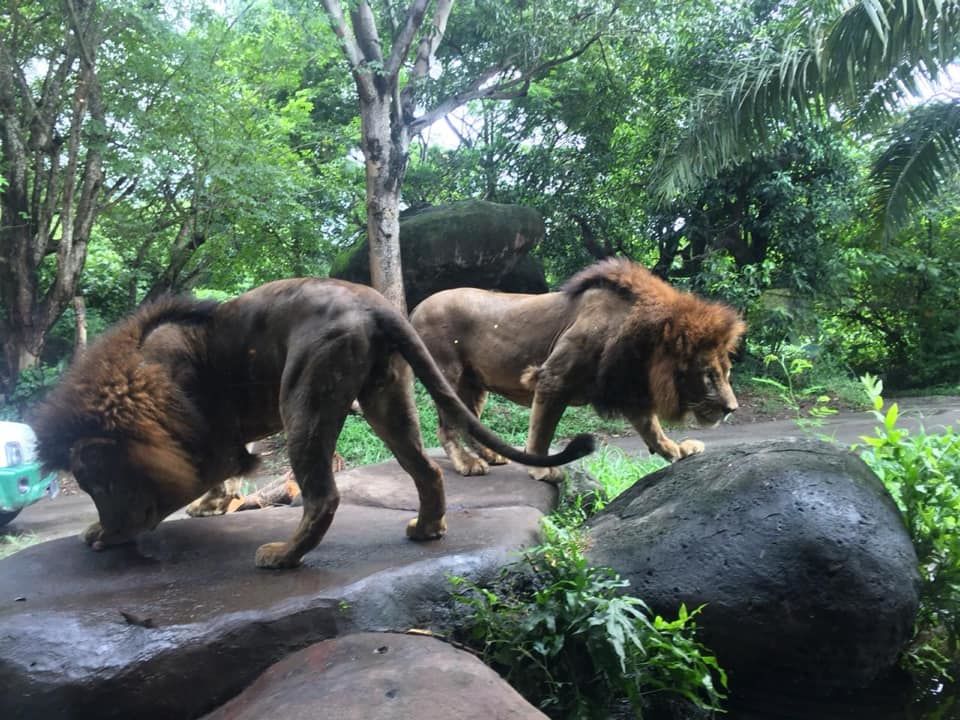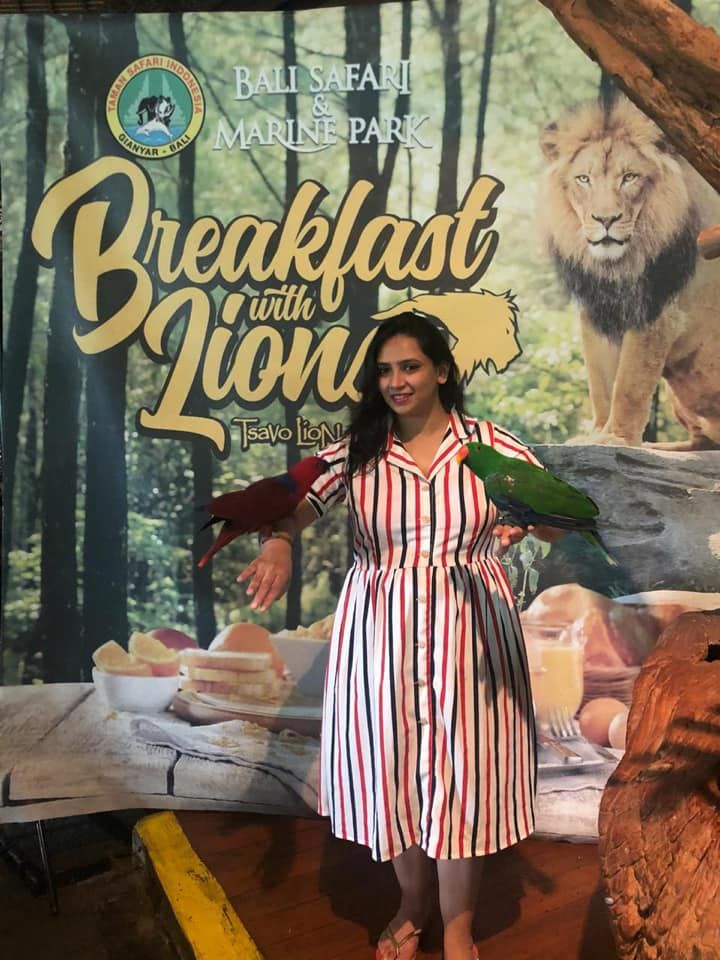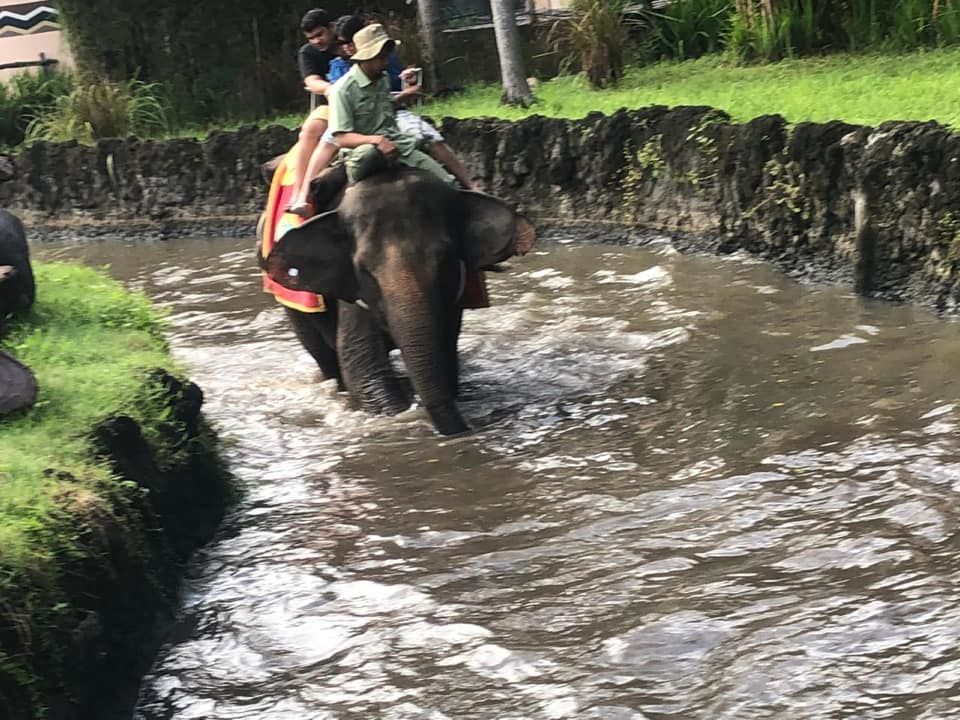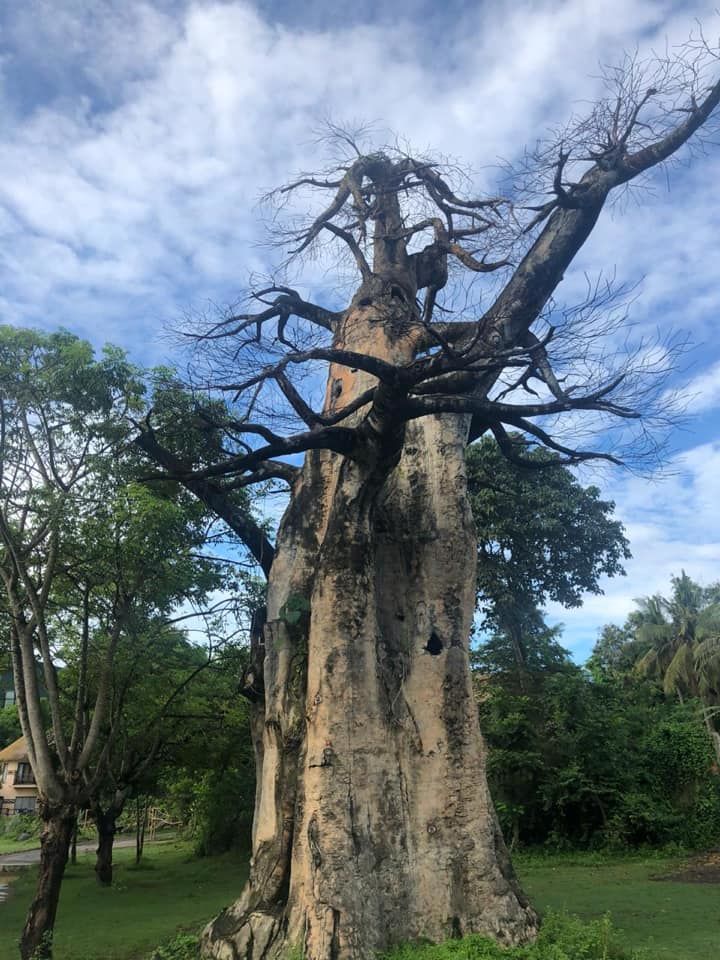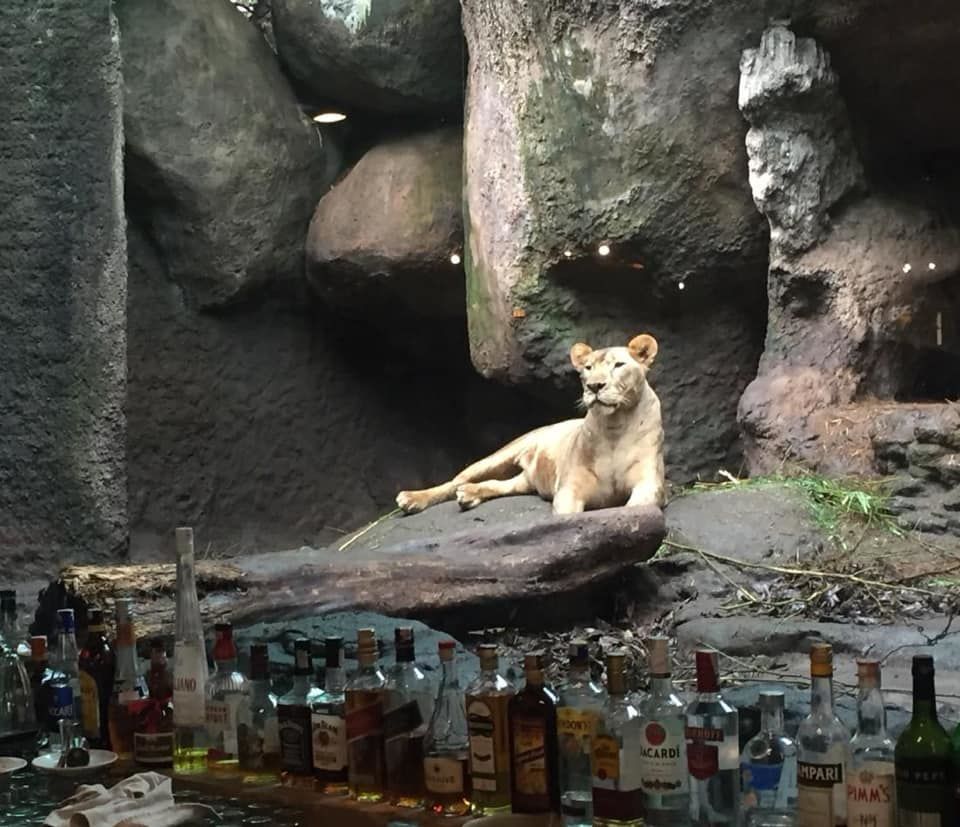 It was time for Breakfast with the Lions. And guess who offered the ride.....Elephants!!! It is indeed a breath-taking experience of riding an elephant through the wilds and then be dropped at the restaurant to enjoy the delectable breakfast in the company of lions.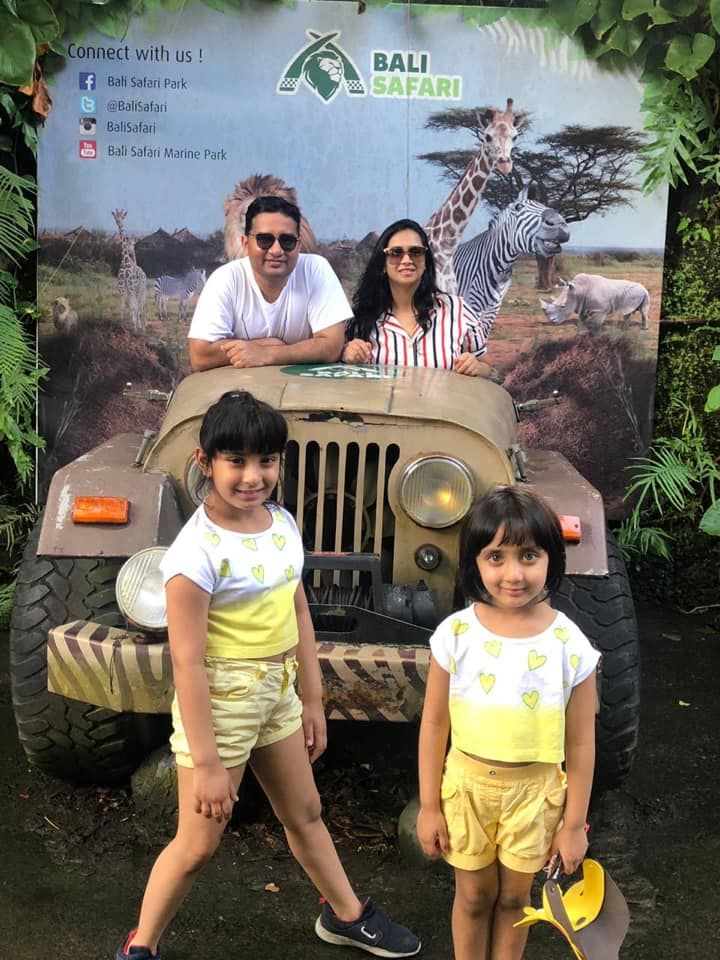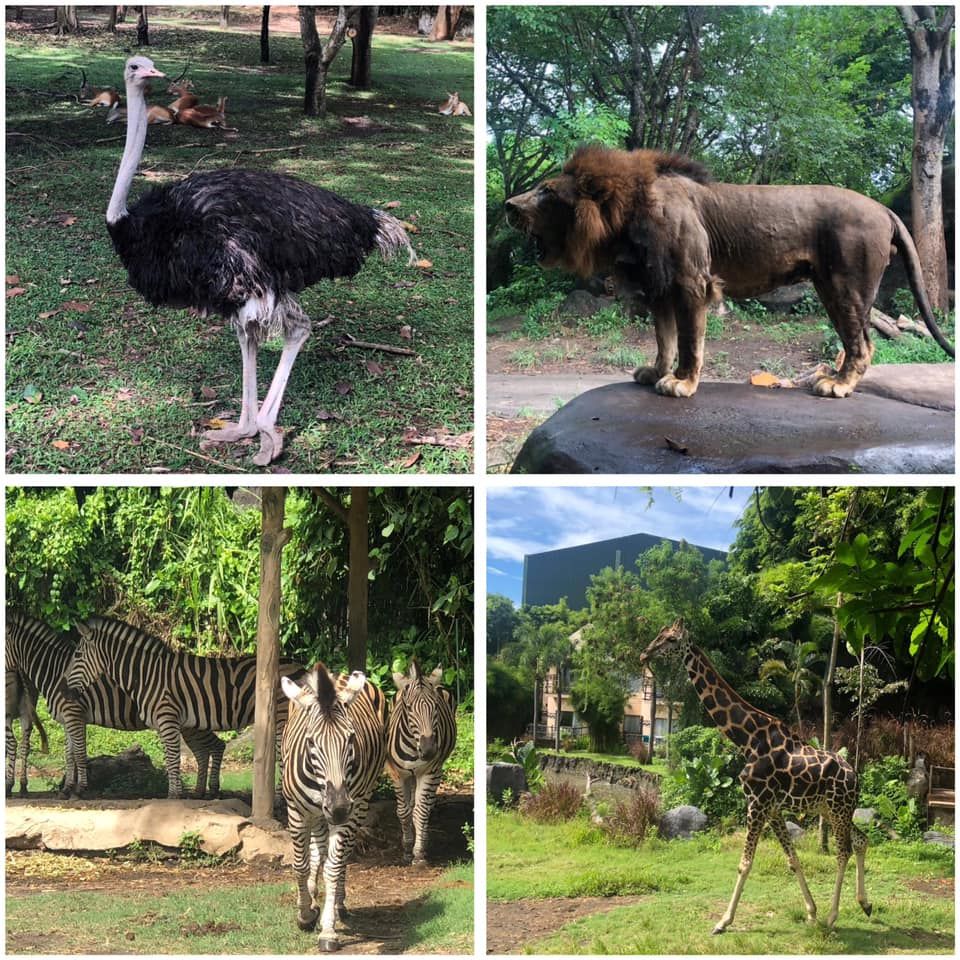 We went for a pre-booked morning Safari (inclusive in the package) - A 25 min guided safari tour in no-noise air-conditioned bus around the park. It was phenomenal to see lions, giraffes, zebras, porcupines, white tigers and many more species of animals roaming in a free habitat. You name it and there it was! I have been to many sanctuaries and forest reserves but this was an experience like never before. Post-safari, we rushed for the numerous shows and activities conducted at the lodge of which animal show (commendable act by birds, mice, cats, orang-utans etc.), tiger show, elephant bathing, giraffe feeding were marvellous. The plus is that one can enjoy the activities even after check-out and spend two days at the price of one.
One can even stay somewhere else and pay a visit to Bali Safari Park; but I strongly recommend staying one night at this place to enjoy the activities leisurely. It is an absolute worth of every penny spent. It is unfortunate that it is not well promoted on social media and people miss out on this experience.
Late afternoon, we bid adios to the park and headed to the active Mt. Batur Volcano, last erupted in year 2000. When we reached, sun suddenly hid somewhere and clouds covered most part of the volcano. Although we couldn't see the crater, we really enjoyed the cool breeze, sight of huge patches of green & black landscape caused by the volcanic eruptions and buffet meal at 'Grand Puncak Sari' restaurant that offers majestic view. One can even trek to see the crater and experience the hot steam (must pre-plan as the tour starts at around 2:30am).
After taking tons of pictures and offering detailed explanation to the innocent curious questions of my nieces "What is Lava? Why is it hot? Will it reach out to us!" we drove to Ubud.
En-route to Ubud, there are interesting tourist points like hot water spring, coffee plantations ( preparation of the world's most expensive Luwak coffee) and rice terraces. If time permits one can take stops at one/all of these; we however had a packed day and hence enjoyed the views from the car. We reached Ubud by 4pm and got down at the centre of Ubud market to firstly satiate our hunger pangs at Indian Cuisine (one of the many Indian restaurants in this area). To feel the real Bali, we walked around and happened to witness a Balinese wedding ceremony at a temple.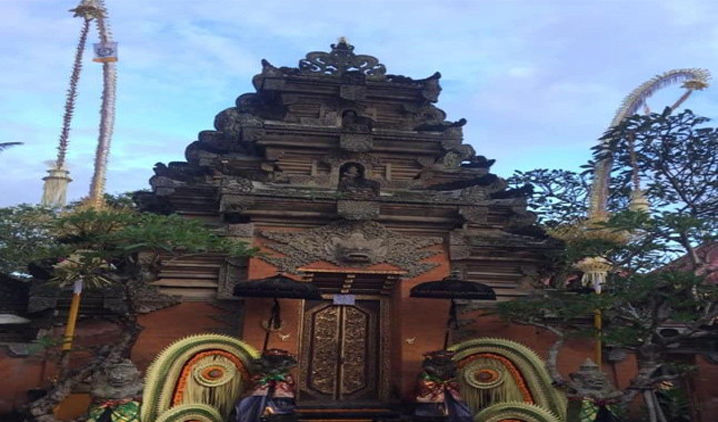 The traditional village of Ubud is a treasure trove of cultural landmarks, ranging from ancient temples to majestic age-old royal palaces. It is a reservoir of Balinese culture, arts and crafts with eclectic masterpieces that one can observe in local museums/art galleries. With hundreds of shops selling antiques, woodcarvings, crafts, textiles, paintings and jewellery, one can't stop admiring these Balinese handcrafted items and bringing them home!
Unfortunately it started to rain heavily and we hurriedly proceeded to heck-in at Seminyak for check-in at 'Villa Winata' that we booked through AirBnb. The duplex villa was a 10 on 10 with proximity to party places, swimming pool, good host and on-call caretaker, fully equipped kitchen, huge bath tubs, music system and what not. We made our sumptuous dinner of rice, theplas, MTR mutter paneer, Dal Makhani and instantly felt at home.
A little tired but too excited for the night-life that Bali had to offer, Ankit and I actually walked to "La Favela" at 1 in the night. As much a thrill it was going there, the inside was pretty cool too! Semi-indoor gardens covered by dense foliage, artificial waterfalls and ponds, alfresco tables, messy walls and roof tops at the bar backed up by cool clubbing tunes and special exotic signature cocktails made it an overall dreamy venue attracting a pretty international crowd. No entry to boys without shoes!!
After a really late night, we slept through the morning and later enjoyed a dip in the swimming pool and hydrated ourselves with coconut water. At Bali, sun keeps playing hide-and-seek as weather transitions from being hot and humid in the afternoon to raining in the evening.
Although we ended up lazing around, one may visit Tanah lot temple (drive of 1.5hrs from Seminyak), the signature location of Bali on Google. It is a Hindu temple in the middle of the water offering mesmerizing sunset view. Entry inside the temple is restricted for tourists but it is said that it is spectacular to catch the nature painting the portrait of ocean and sky kissing!
On this day to pamper one-self in luxury, dress up and show up at 'The Rock Bar, Ayana Spa and Resorts' in Jimbaran. Rock Bar is like a huge extended balcony located just above the water that offers unparalleled views. A glass of wine, best beats in town and dashing waves against your wall at just 14m above the Indian Ocean is miraculous. ' The Rock Bar, Ayana Spa and Resorts' in Jimbaran. Rock Bar is Reserve a table before-hand.
Since we missed on this one, we went to "Potato Head Beach Club", another very popular destination for good times!! As mesmerised we were by the interesting pathway that leads to the beach club, walking down their private beach glowing with moonlight was charismatic.
With multiple bars and restaurants, infinity pool overlooking endless water, spectacular sunset, huge seating capacity, wonderful hospitality, lively music and good food, this place definitely lives up to the hype. (Reserve the table, cover charge for entry at peak hours, minimum order for different seats but absolutely worth the money)
While in Bali, how could we miss Balinese massage!! With numerous options like traditional body massage, cream bath, hot stone massage, we chose to relax and unwind with these services in the comfort of our villa.
After pampering us enough, we headed to Nusa Dua - the up-scale district of Bali with an incredible collection of world-class resorts facing a pristine beachfront. From various water sports organized at Benoa coast (Nusa Dua) like banana boat ride, Sea walker, Parasailing, Scuba diving, Flying fish, Jet Ski and fly boarding, we did Fly boarding that is new, unique and a must try.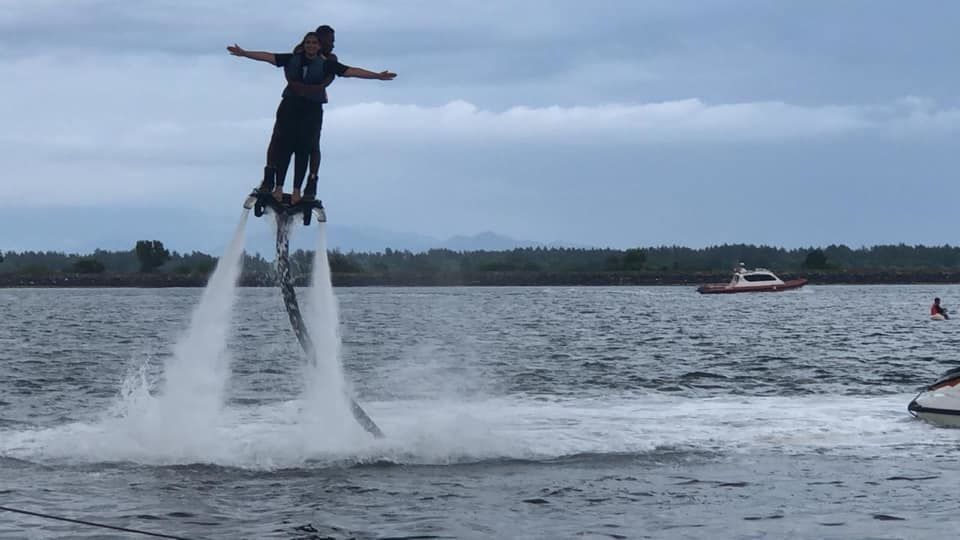 I recommend taking a one-hour tour for Turtle Island. This is an excellent way to watch marine life from a glass-bottom boat, experience the serenity of the sea, feed the fishes, hold turtle in your hand and click photos with birds, snakes, komodo-dragon and even a bat among other Balinese wildlife. Ssshhh... We bargained almost 50% for all activities.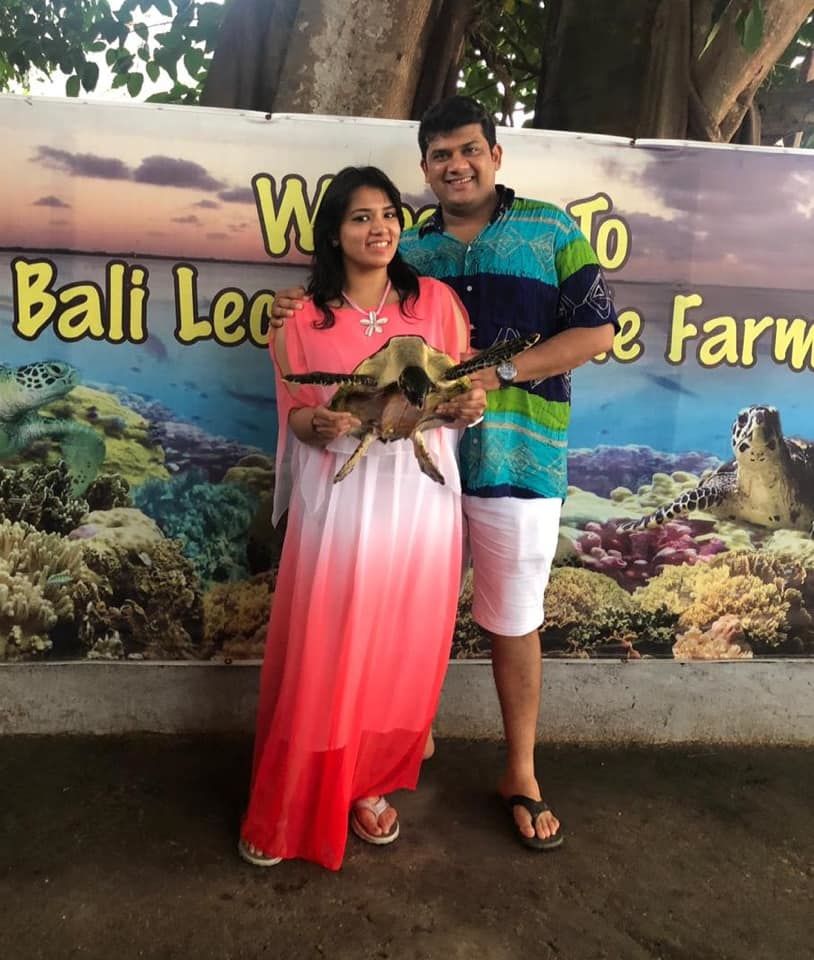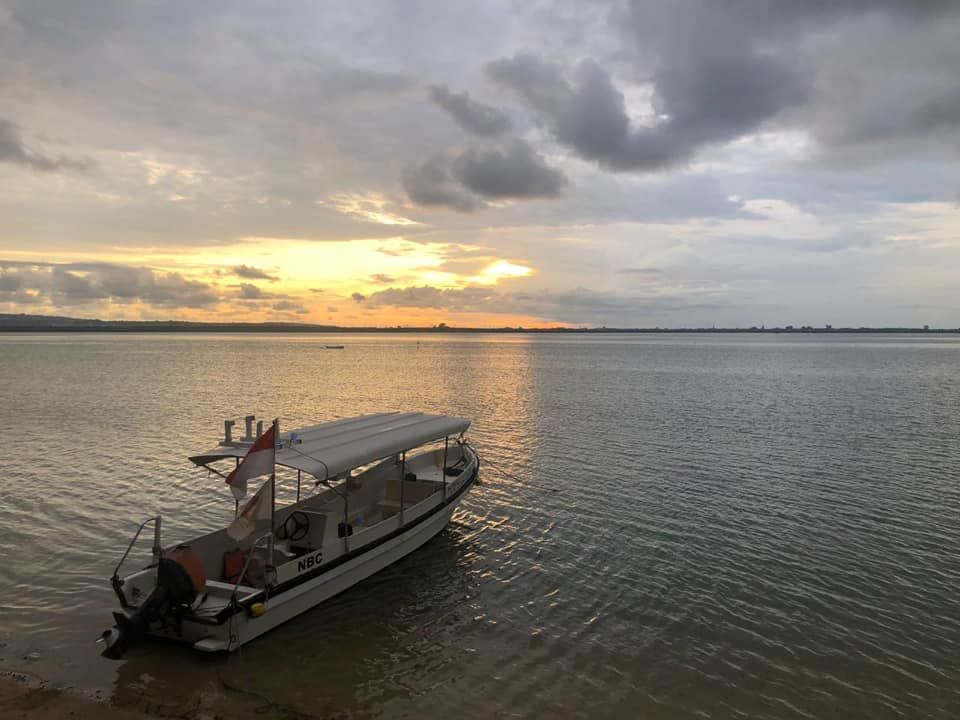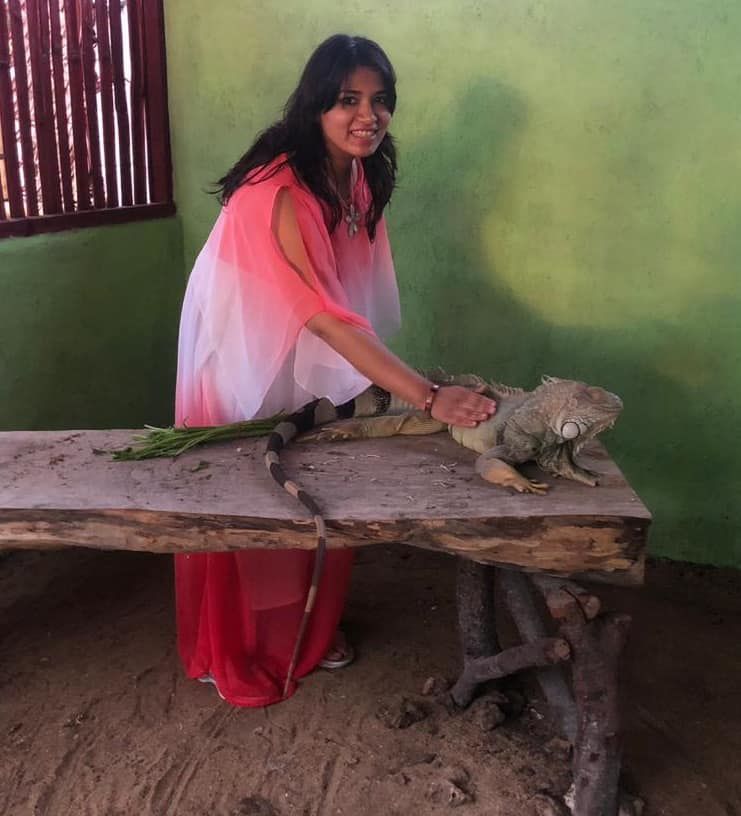 It was almost 7pm when weather transitioned, sky was scattered with a variety of hues ranging from shades of orange and blue but we decided to glance over Nusa Dua beach. To our surprise, we drove by an area which was gated with guard posts, studded with beautiful manicured lawns, decorated with huge stunning sculptures, hosted international-chain hotels and important buildings. It was a world away from much of the rest of Bali.
It was drizzling when we reached the white crescent sandy beach of Mengiat. Intrigued by sea side strip of colourful bean bags, umbrellas and candle-lights in the distance, we walked a little and to what seemed like multiple shacks turned out to be one huge beachfront bar 'Ayodya Beach Club'.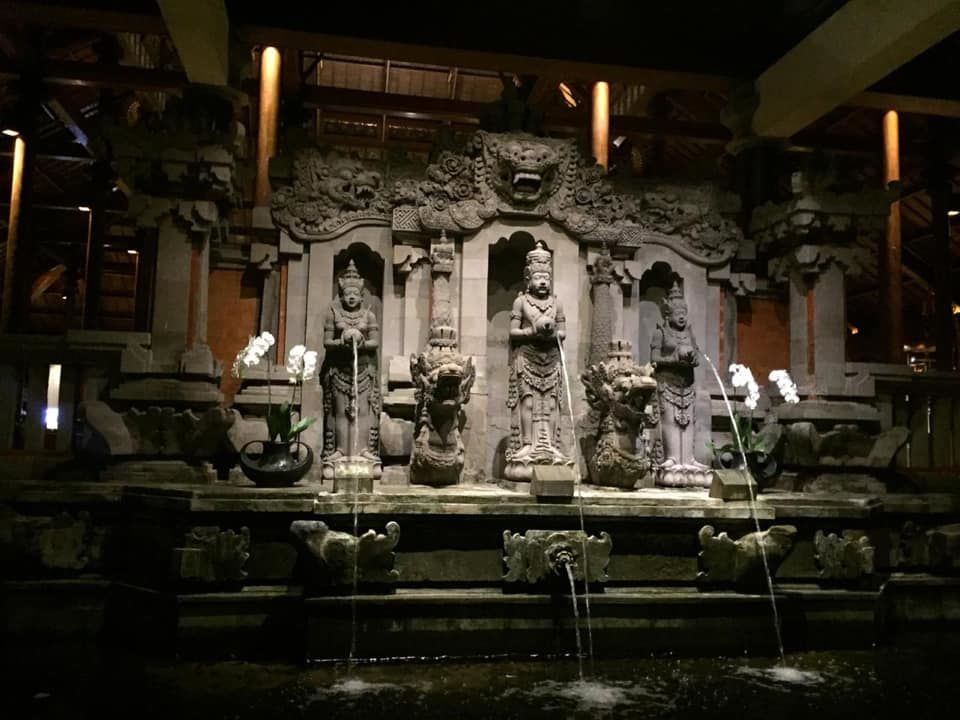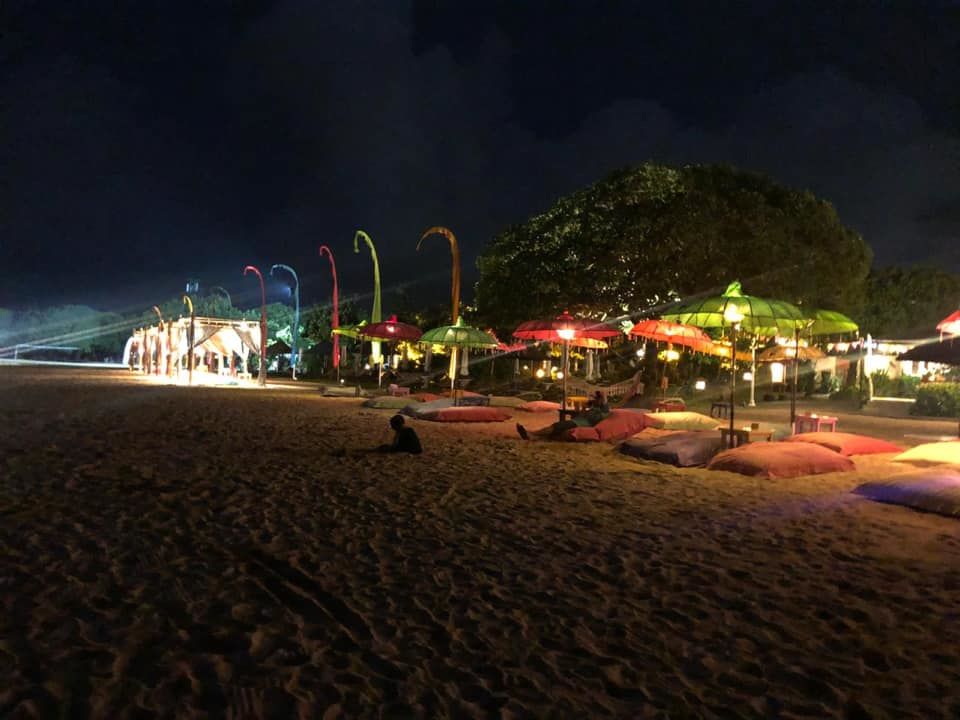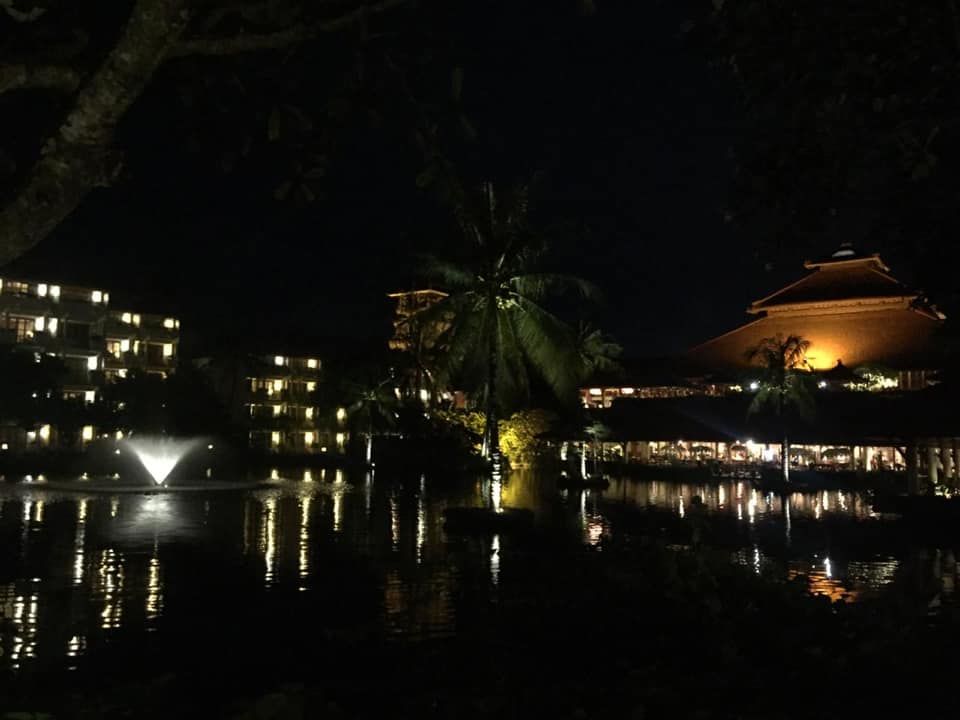 With LED light decoration all over the garden and the swimming pool, food kiosks, icecream parlours, spotlight photography point at the beach, it was like a fantabulous carnival! Sipping on refreshing drinks and satiating ourselves with wood burn pizza and Mie Goreng (Bali noodles) in utmost comfortable seating, we lost all our fatigue. As we strolled through the property, we discovered that it was a part of 500 room hotel 'Ayodya Resort' adorned by gardens, lakes, fountains, statues, restaurants, bars, etc. Ayodya was a complete surprise package!
After gone-too-soon four days at Bali, I must acknowledge the world class hospitality and ever-smiling, super helpful, extremely courteous Balinese people.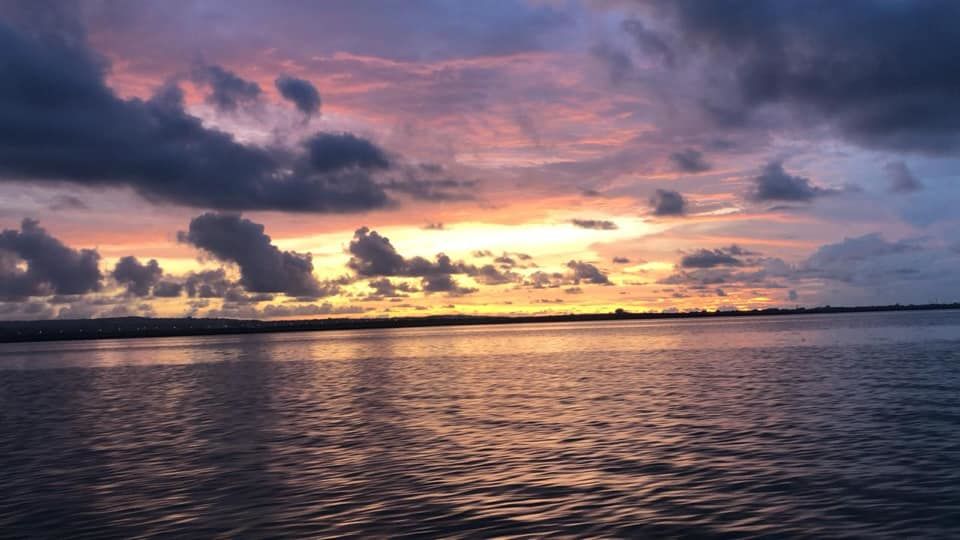 To experience the most of Bali in limited time we were constantly on our toes. So, while planning a trip to this heaven I suggest you to keep few free days to sink in its splendour. Spend a day leisurely to just walk by the beach, play with water, click pictures of the waves kissing the shore, lay on the sunbed, indulge in cocktails with little munchies and gaze at stars in the moonlight with no guilt of missing out on something else. Spare some time to absorb Balinese culture, visit Uluwatu temple, relish Kecak Dance, enjoy the gorgeous sunsets and pamper yourself with traditional massages.
Here is some FIRST-HAND ADVICE -
1. Pre-book a taxi for your entire stay as there is no app-based taxi service at Bali
2. Art lover, party enthusiast, luxury seeker, wildlife admirer or wanderlust - Choose location of stay according to your interest as travel within Bali can be quite time-consuming
3. If you are travelling with family, book your villa through AirBnb; there are plenty of incredible deals
4. Carry ready-to-eat food items as there are limited vegetarian options and most villas have fully equipped kitchen
5. Rains can be a spoiler, avoid the rainy season from October to March
6. Keep your power banks handy as this paradise on earth is a visual delight for all photography enthusiasts and you would want to capture everything
7. Some of the clubs have a dress code and beach wear/slippers don't always make the cut. Some of them don't allow kids and some have time restrictions. It is better to just call and check before visiting
So pack your bags and rush to Bali.... Unwind, relax, get adventurous, do insane things, admire nature, get some piece of mind, splurge, indulge and outlive!!
Happy Holidays!!
Shruti Sethi
Frequent searches leading to this page:-
Bali honeymoon package cost from India, Bali honeymoon packages with private pool, 4 days 3 nights Bali honeymoon package, best places to visit in Bali Indonesia for honeymoon