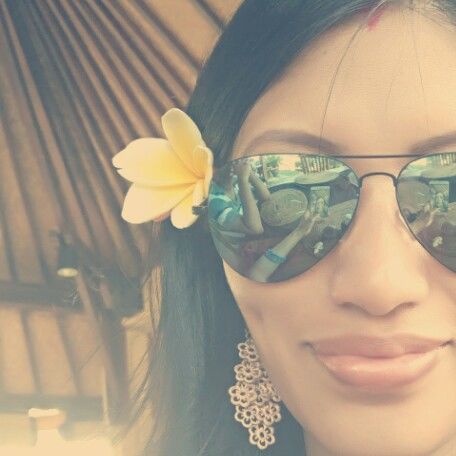 All hell breaks loose when two spoilt brats, best friends for 3 years, hardcore travelers get married and head towards one of India's favorite honeymoon destinations.
It was around 9 in the morning when we landed in Denpasar International airport after a happening Cruise in Singapore. Despite spending 3 days and 2 nights in Singapore, fresh air of Bali made me feel like this is just the beginning of our honeymoon. The extremely beaming feelings made us temporarily forgo our mandatory couple fight.
Bali is super friendly to tourists. Starting from smooth immigration process till the end of our trip, it felt like each and every one in Bali is well trained in tourism. Our visa on arrival on Indian passport was absolutely free unlike our expectation that it is going to cost a bit. Policies keep on changing so you better check it for the updated one when you plan to Visit Bali. Indonesia is one of the places where Indians feel like millionaire on a temporary basis and thus, any expected expense would not bother you much. When we traveled on June '16, the currency conversion was something around 1 INR = 196. 891 IDR.
Drinks gave us mini heart attack :P
It was not the drinks but the cost of drinks which gave us mini heart attack. Liquor is subjected to 200 to 300% tax in Bali! We had carried one bottle from Singapore airport already which prevented us from burning more holes. However, there are numerous beach shacks which serve quality drinks at pretty decent cost.
We opted for two different resort/villa in two different places
While in Nusa Dua
Bali is a huge place with plethora of activities ranging from adventures activities, countryside visit, shopping to beach relaxations. We didn't want to miss out on different types of excitement provided by different locations of this enchanted Island. Thus, we split our seven days and six nights stay and stayed in two different parts of Bali. Also, since it was our honeymoon, we didn't mind splurging a few extra bucks on high end resort.
From the airport, our first destination was Melia Bali- The garden Villas resort in Nusa Dua. Melia Bali is a luxurious humongous beachfront resort and spa with stunning ambiance for every kind of tourist ranging from family, couple or groups. It is situated in Southern part of Bali around 14 kilometers from the airport. It has numerous restaurants with different kinds of international cuisines including a beachfront restaurant where most of the activities are organized. It was so welcoming and idyllic environment that we decided to not go out on the first day and instead explore the Resort and its nearby places. Our evening ended beautifully with amazing dinner in the beachfront restaurant of the Resort and a few glasses of cocktails relished lazily listening to relaxing sound of waves while seated on the huge couch beside the tranquil beach. You can read my full review on Melia here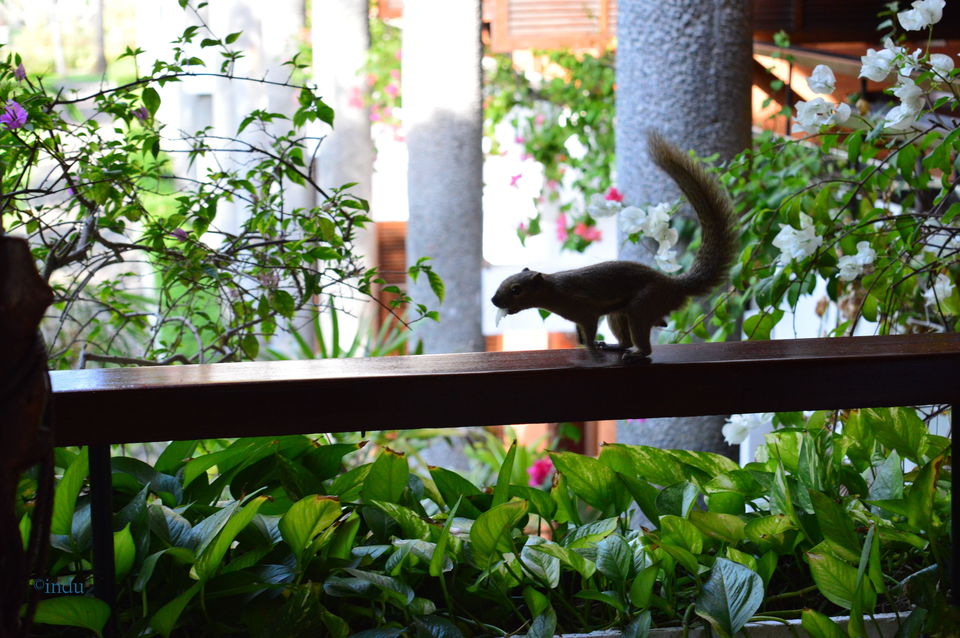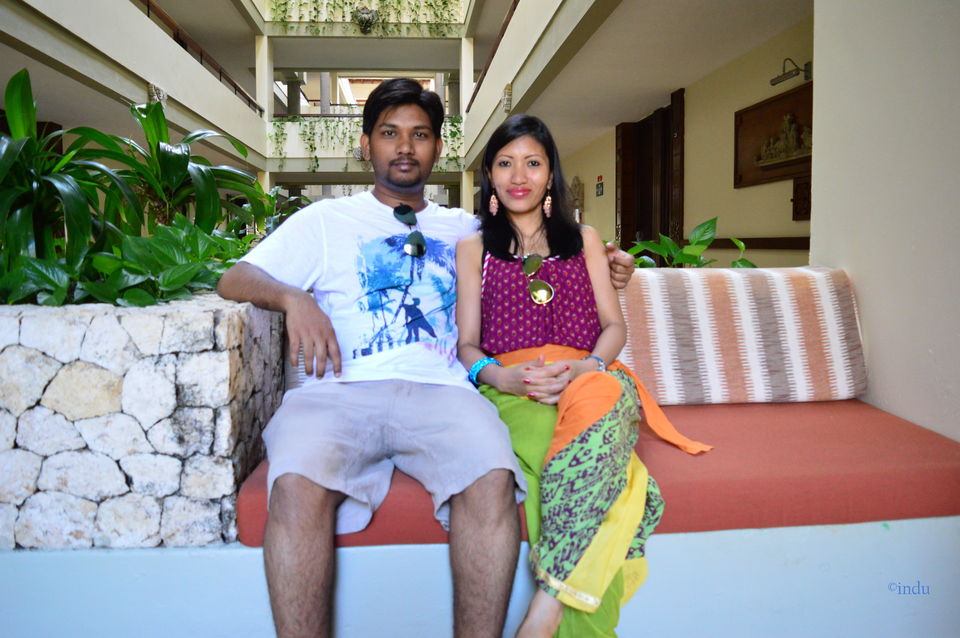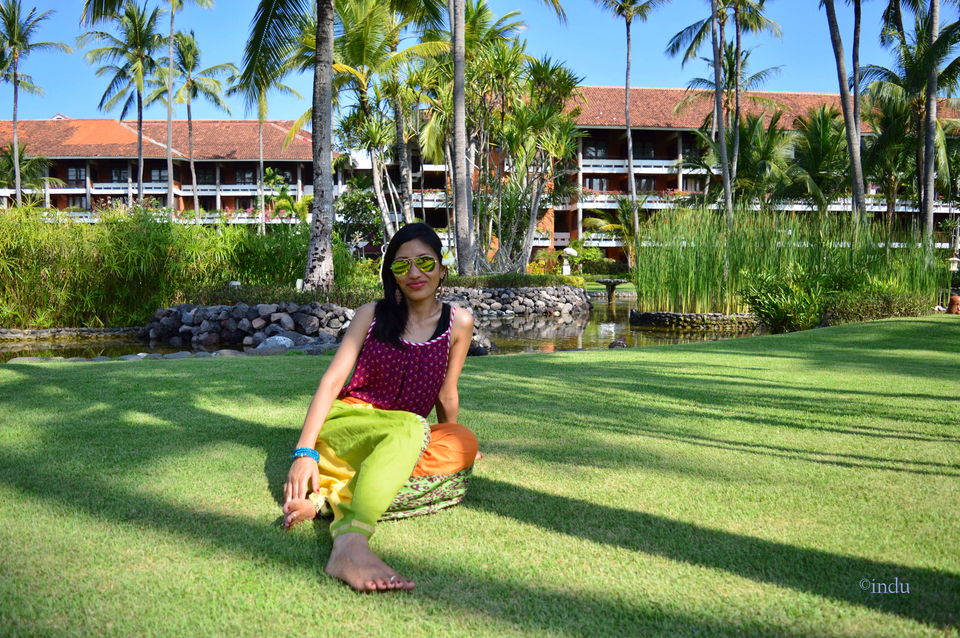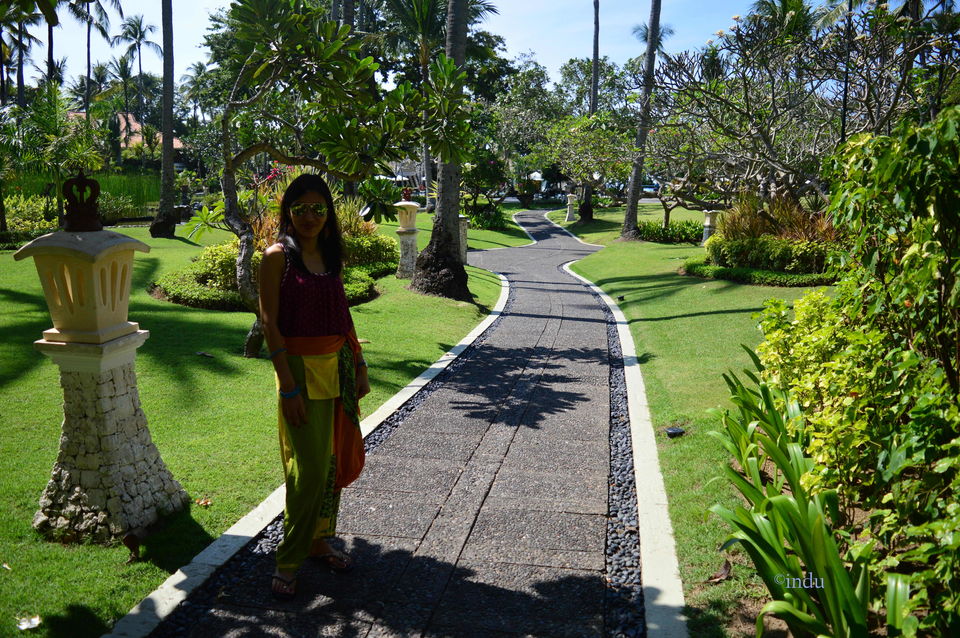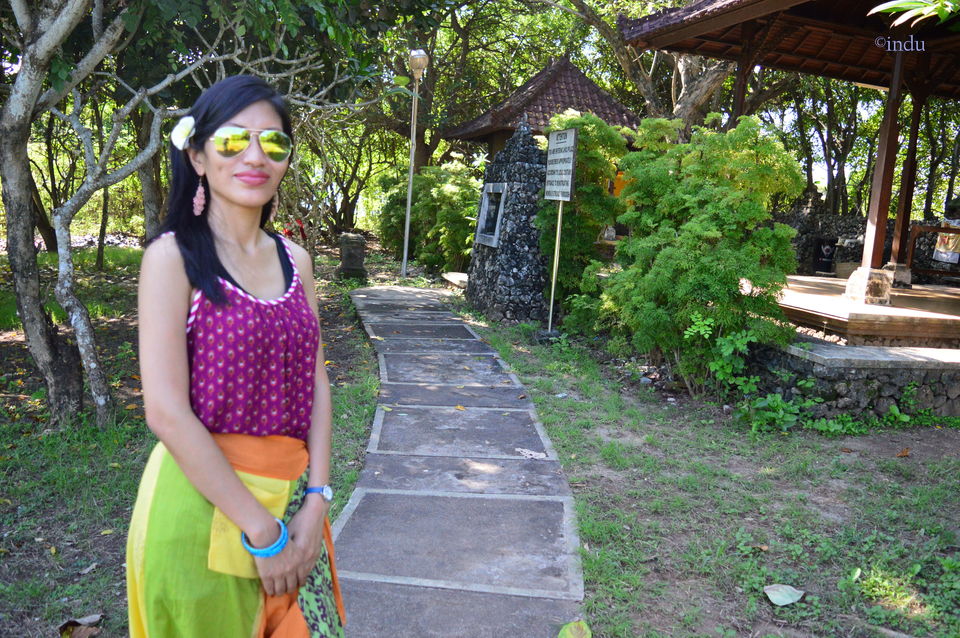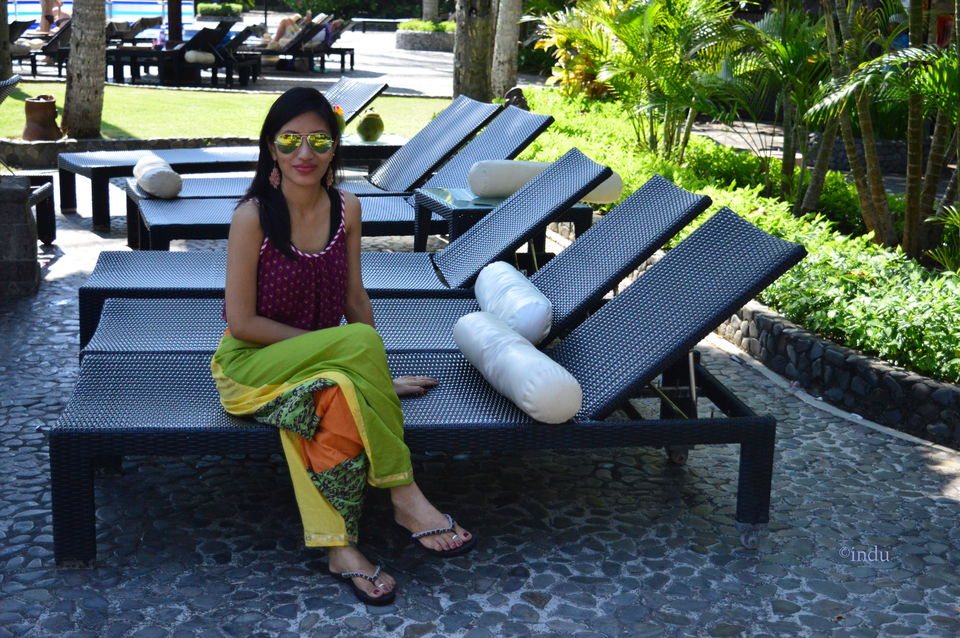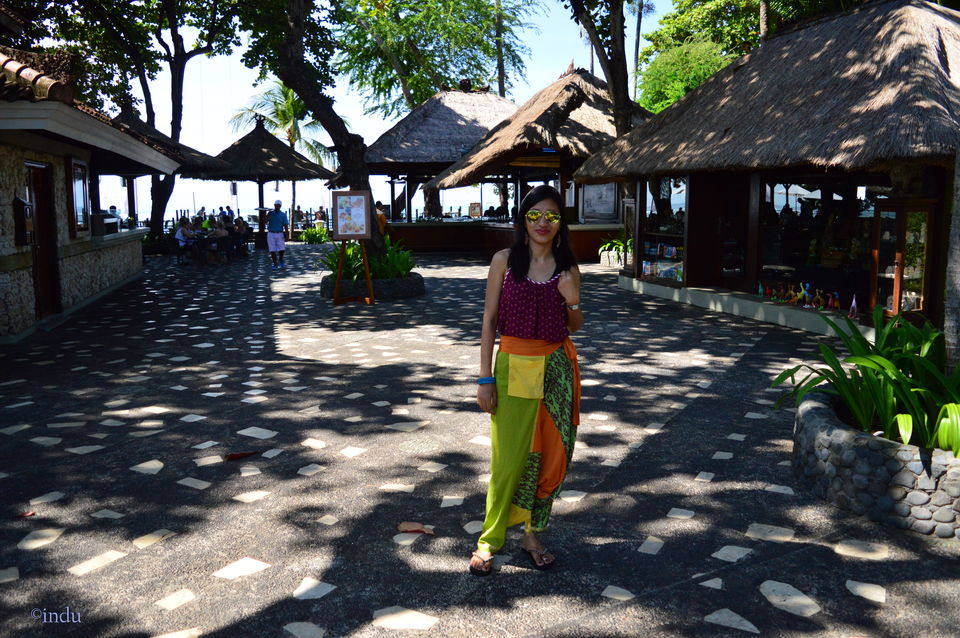 Hide and seek with the Monkeys and the beautiful sunset in Uluwatu
Next day in the morning we headed towards Uluwatu Temple, one of the famous tourist spots in Bali. It was a mesmerizing view to see a beautiful piece of sea Temple on the edge of a Rock which is around 70 meters high projecting into the Sea. We reached perfectly on the onset of Sunset and became one of the fortunate ones to experience the heavenly sunset view in this place.
While most of the tourists were busy enjoying the mesmerizing view, there were a few extremely naughty but cute and funny creatures which scared the hell out of the people around. We could see a group of Monkeys funnily trying to snatch away things from the tourists, whatever they could get hold of. We were really thankful to our conscious cab driver who warned us beforehand not to carry anything with us except the Camera and the selfie stick. Thankfully, Monkeys in Uluwatu are not very fond of Cameras and anything related to cameras like selfie stick unlike other fancy items Shades, water bottles, eatables etc.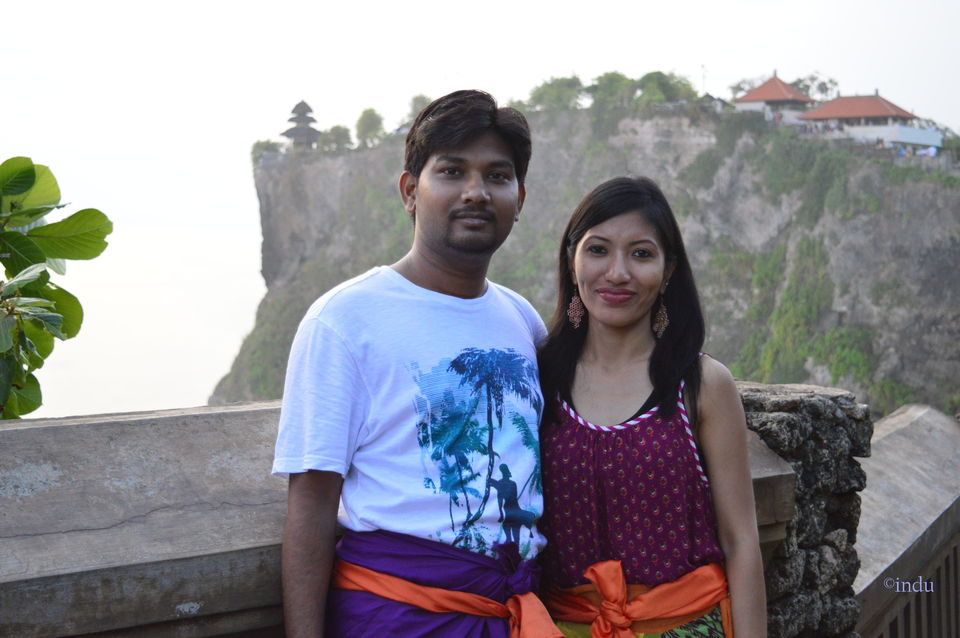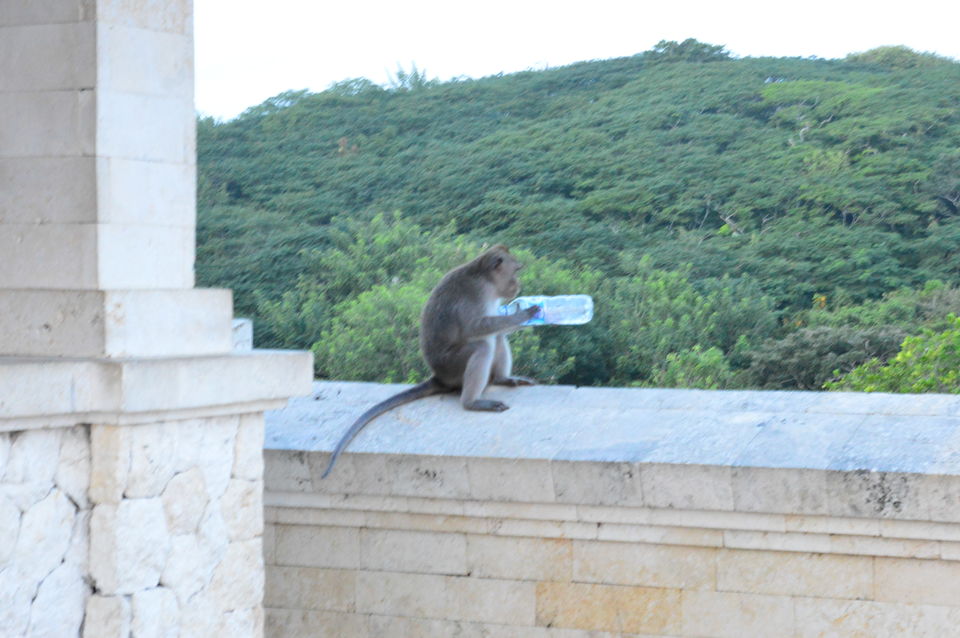 Relishing Sea food in Jimbaran
After our stint of hide and seek with the monkeys, during the onset of nightfall we headed towards Jimbaran to enjoy some sea food and drinks, which we had heard a lot about. Jimbaran is full of Shacks with amazing sea food and also a few of them organize different activities.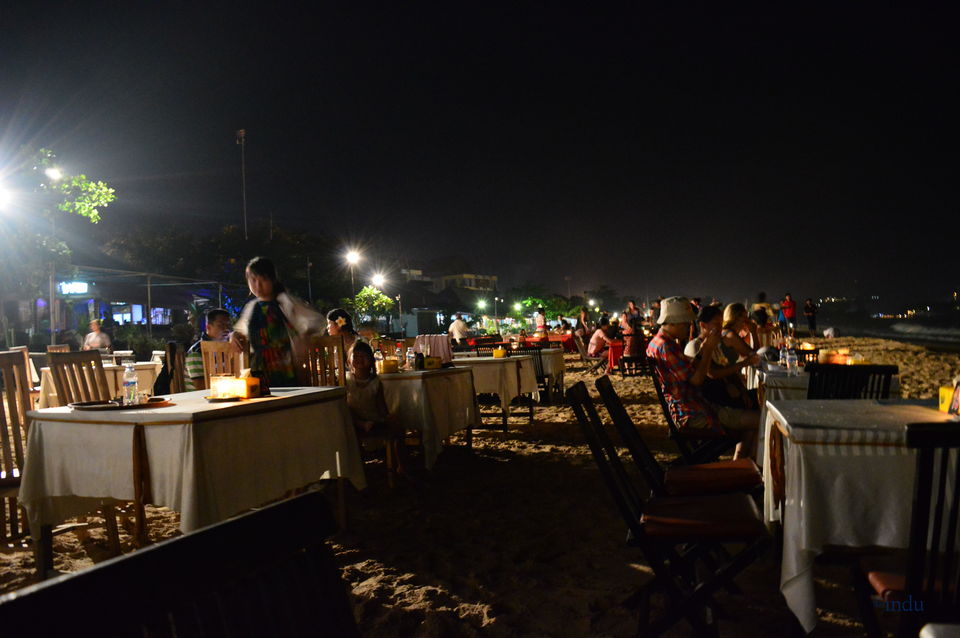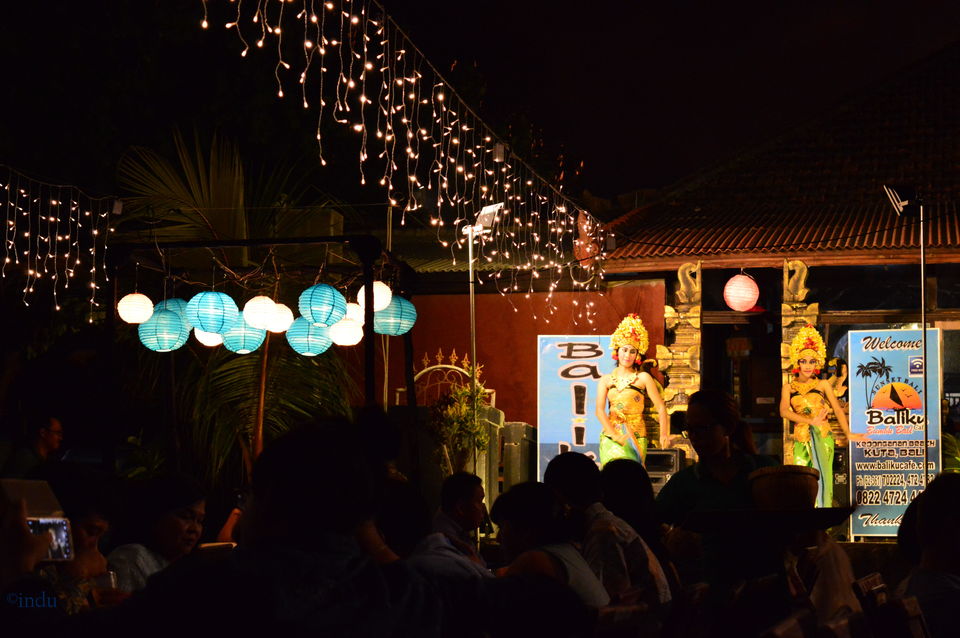 Mandatory Bali sight-seeing
After our peaceful stay in Nusa Dua for 3 days we headed towards Canggu and Seminyak on the 4th day. We had a private Villa booked in Canggu, D'wina Villa. But before our check-in in the new Villa we decided to go for a full day trip covering various places. We started early in the morning hoping to cover as many places as possible. Our final goal was to cover Mount Batur and Kintamani before the sunset. Our trip started with a visit to a cultural place to enjoy traditional Barong dance and a short visit to a beautiful local Temple. Our cab driver told us that Bali is so obsessed with Temple that each and every household has their own private temple apart from the main house.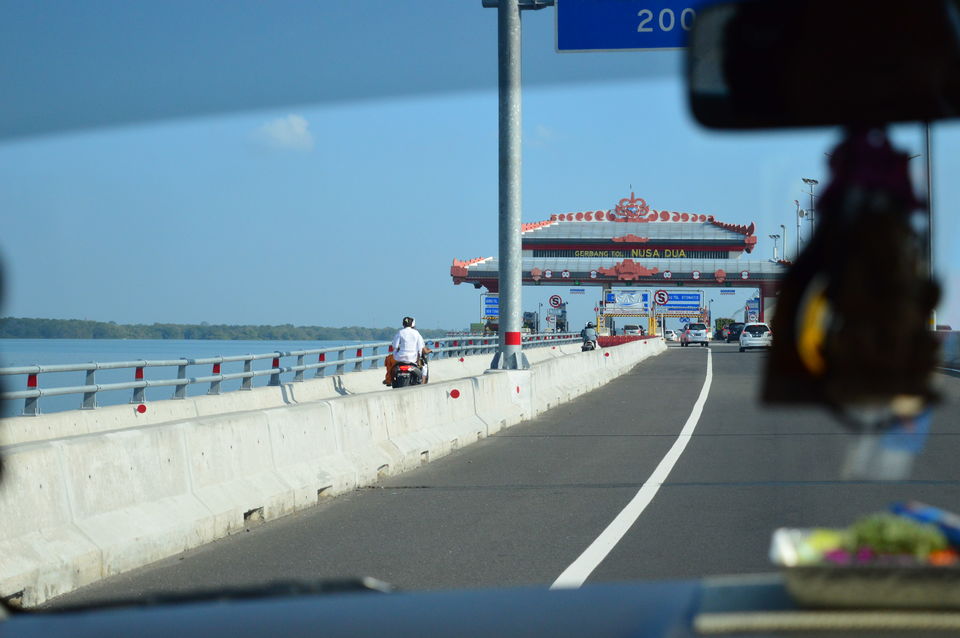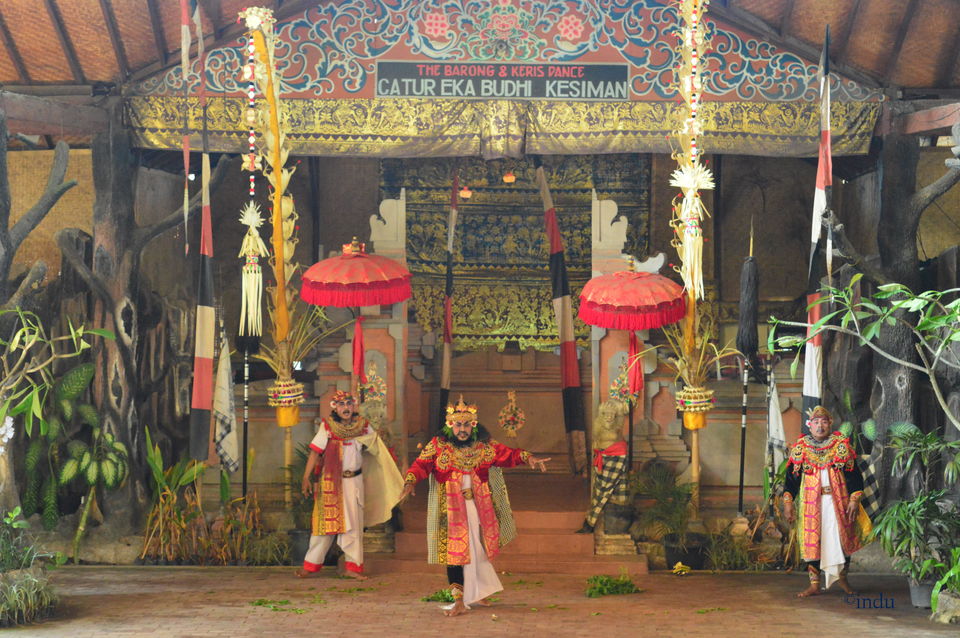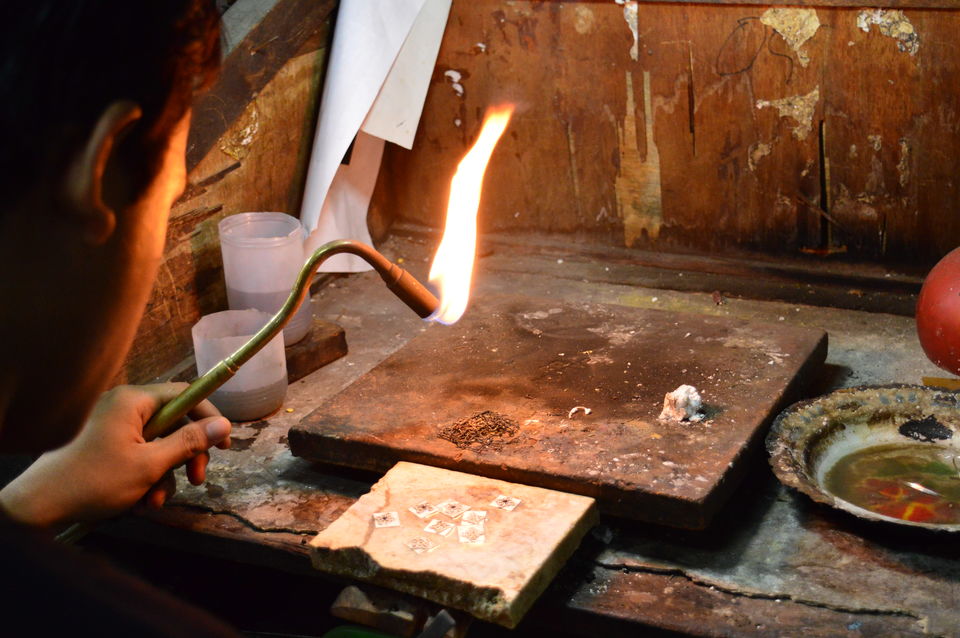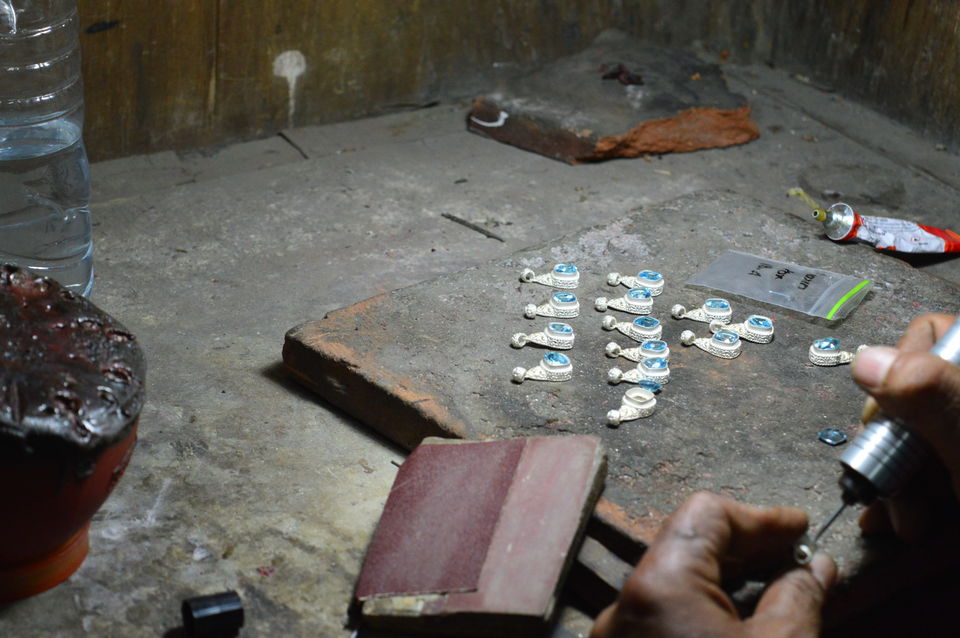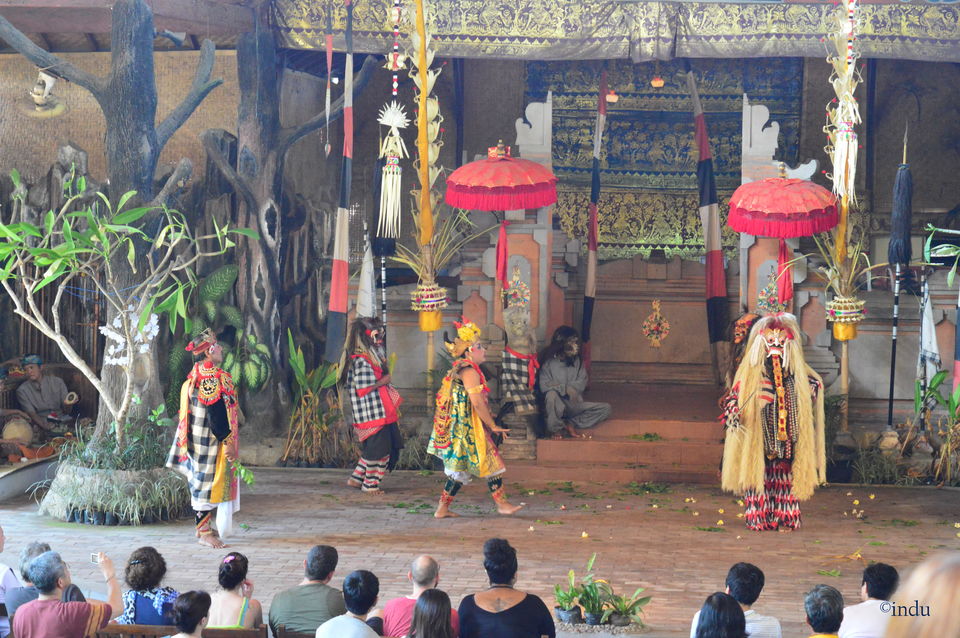 Our day was pretty long and eventful but surprisingly not tiring at all. It was maybe due to extremely refreshing fresh air as we moved towards the countryside of Bali. On the way we had an awesome lunch in a highway restaurant which served authentic Balinese cuisine. After the lunch we managed to cover lot of places including Silver factory, Ubud, Tegallalang Rice Terrace, butterfly garden, Mount Batur and Kintamani.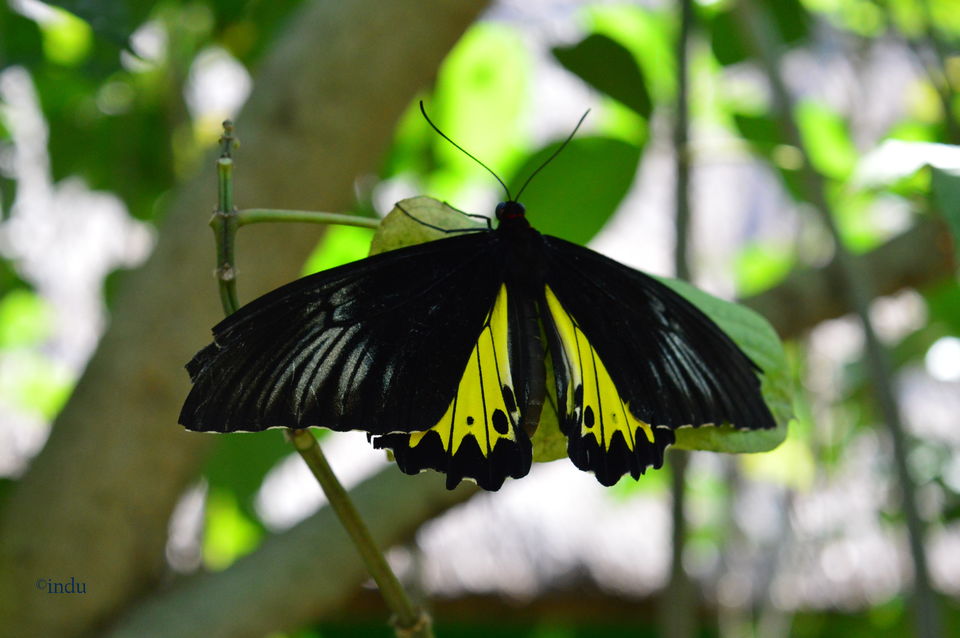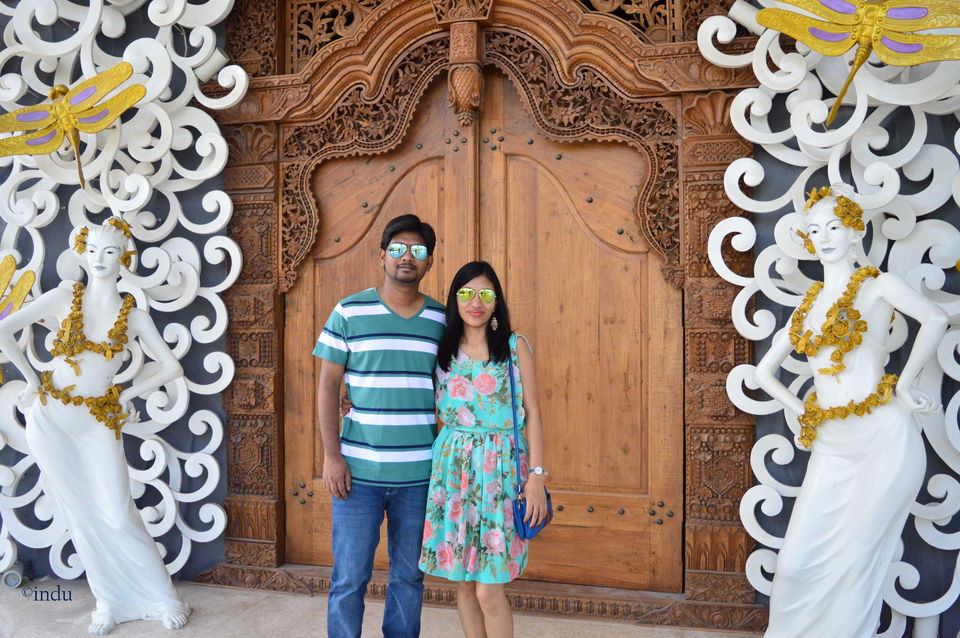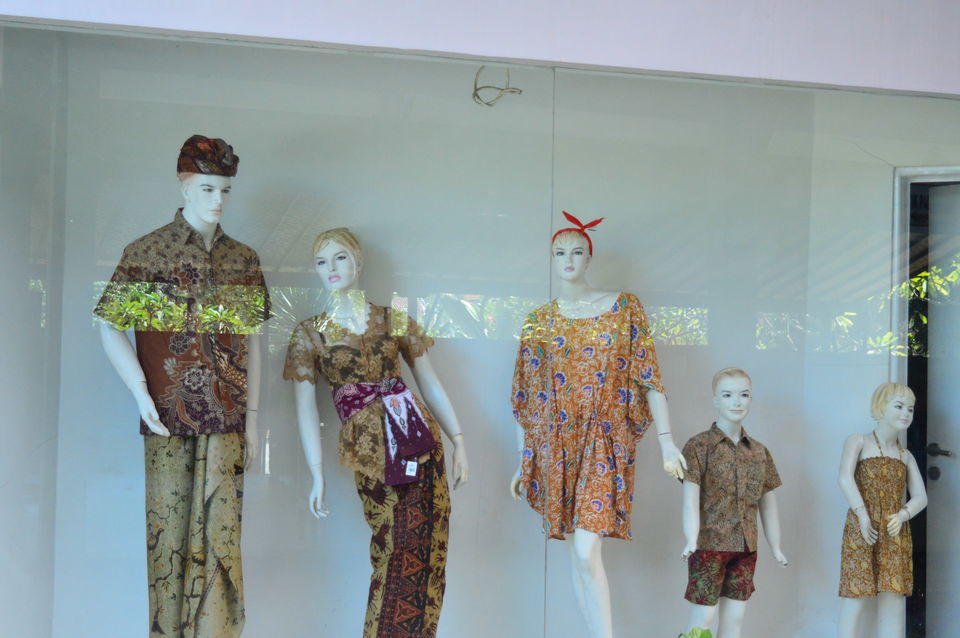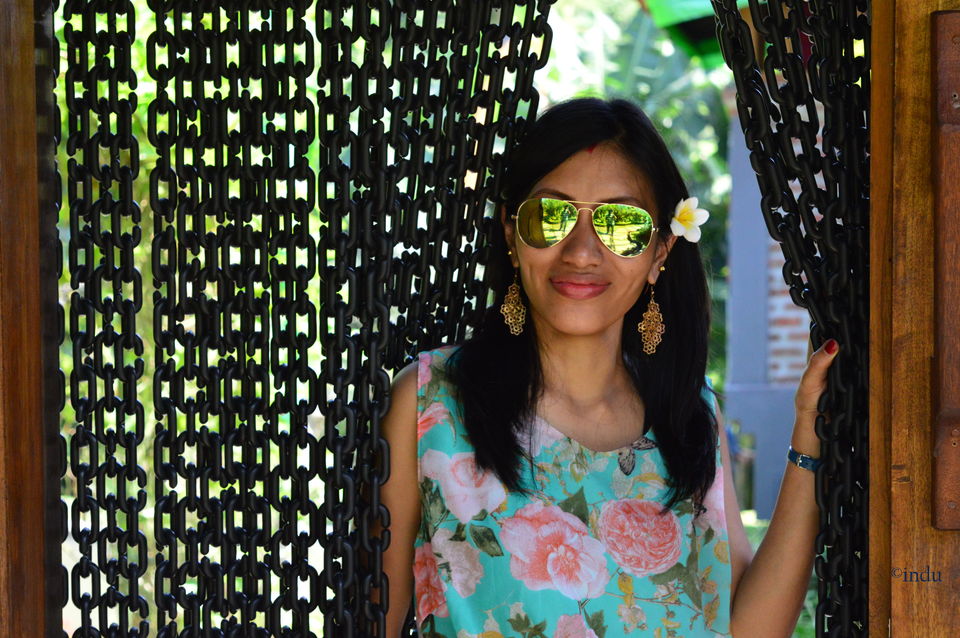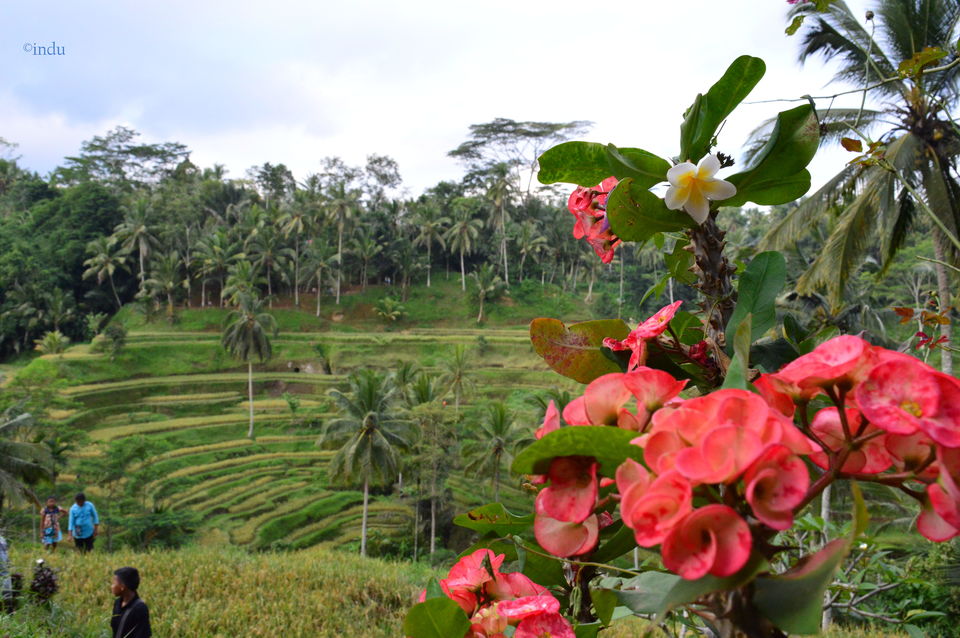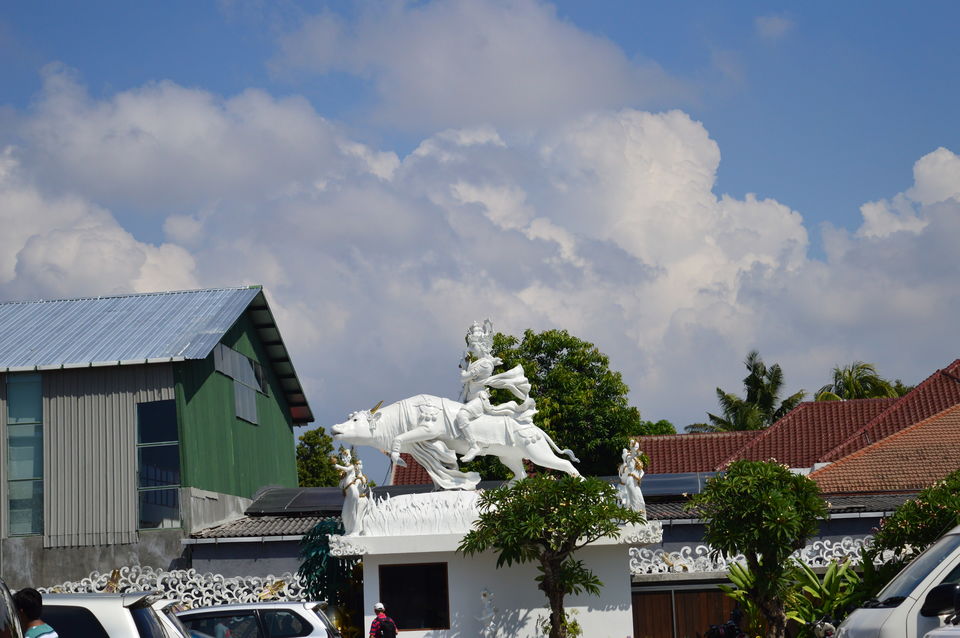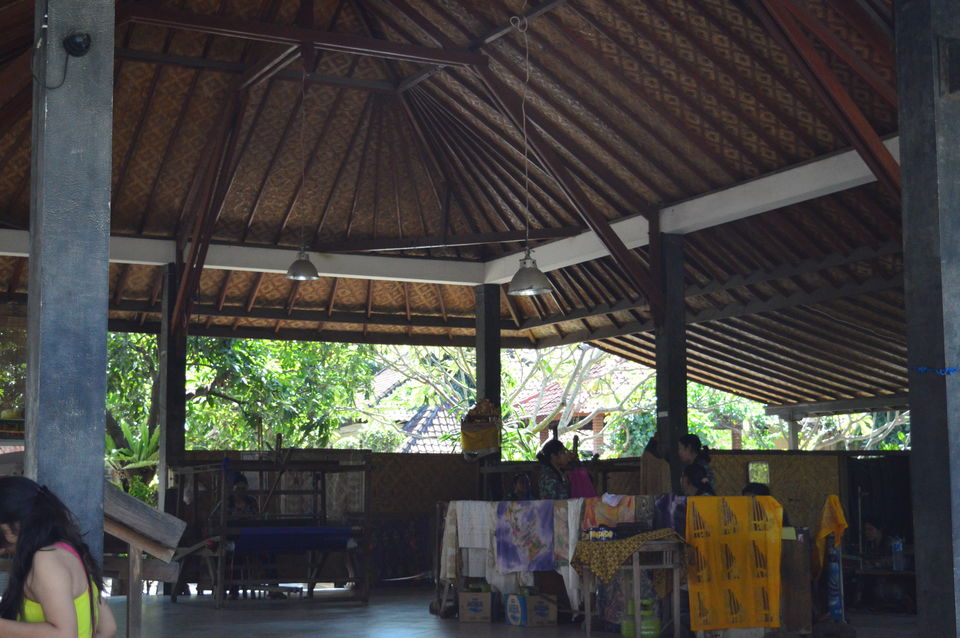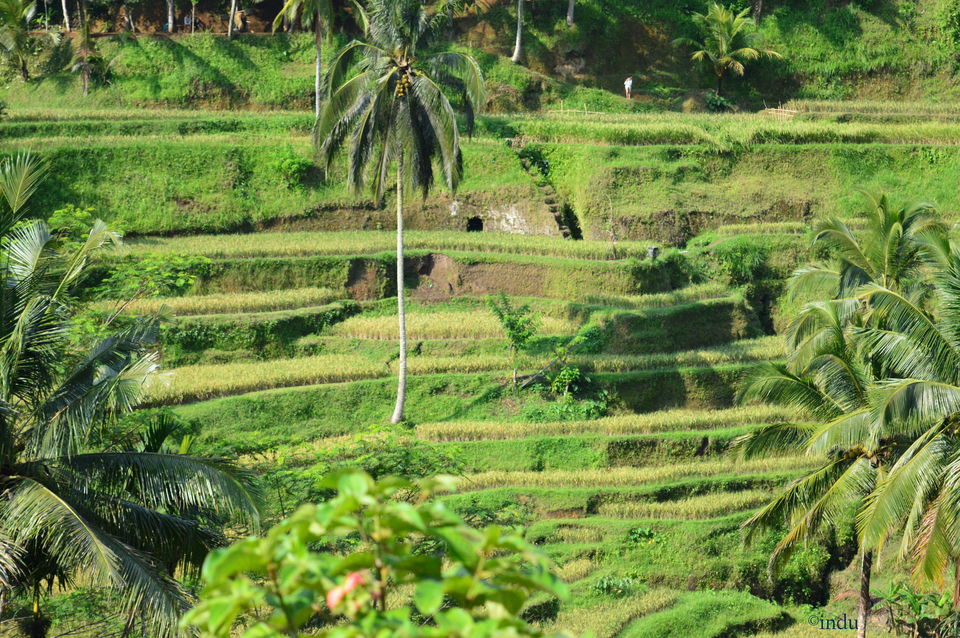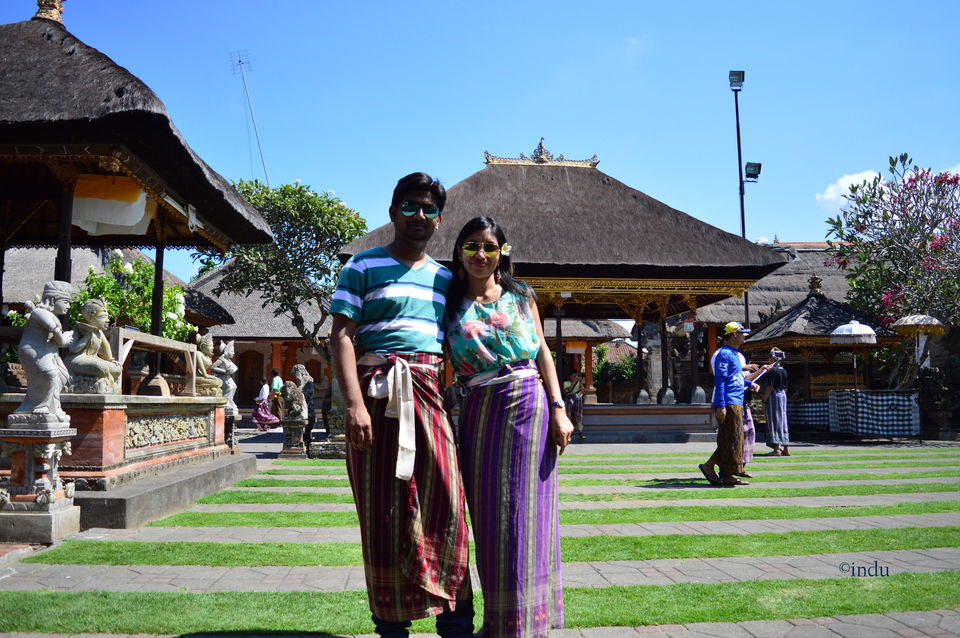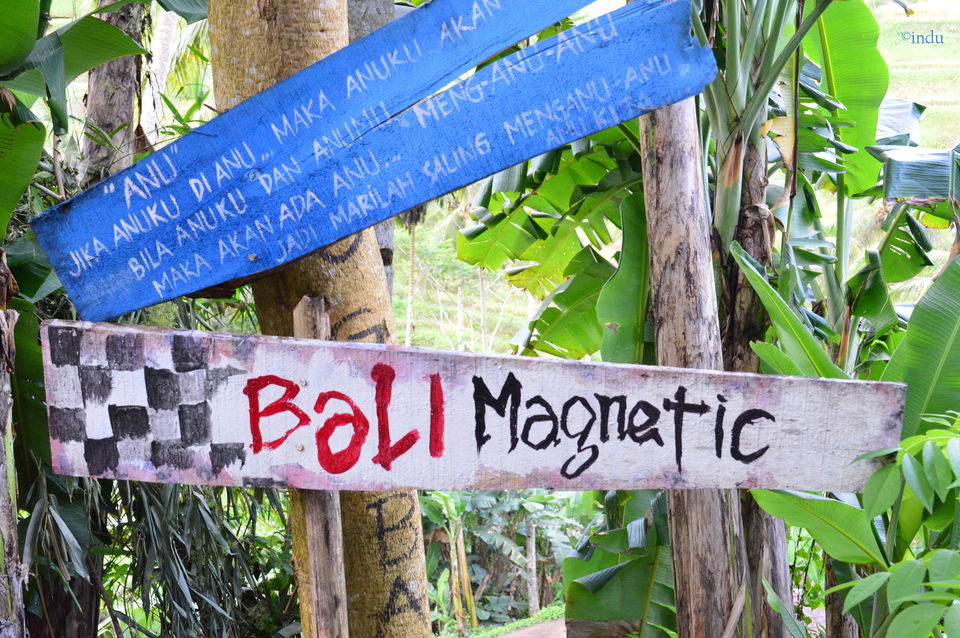 Nightmare locating our new Villa
While the entire day turned out to be quiet eventful, evening was almost a nightmare when we headed towards our new Villa in Canggu. Even though the cabbies were very helpful and claimed to be born and brought up in Bali, they literally struggled to find out D'Wina Villa. Technology too failed to help us. The route showed in the Google map led us to some deserted rice field. We started freaking out as it started growing darker and darker. To add to the tension, the Cab drivers subtly hinted that sometimes this kind of deceit happens where people pre-book their hotels paying lots of money to find no hotel in the given address. After desperate struggle for almost an hour we could finally locate our precious Villa in some corner. But, for the first time we felt that "all well doesn't end well!" It was very late in the night around 11 pm and Villa didn't have food arrangement. To top the customer dissatisfaction meter, they didn't even keep anything which could be termed as dinner raw material in our private kitchen which we could have cooked and eaten. Villa looked haunted without any inhabitant. Boring looking receptionist in the counter struggled to order food from the locality as most of the food outlets were closed at that time. Finally, around 12:30 AM some fast food kind of food was managed by her which was like a huge relief to our growling tummies.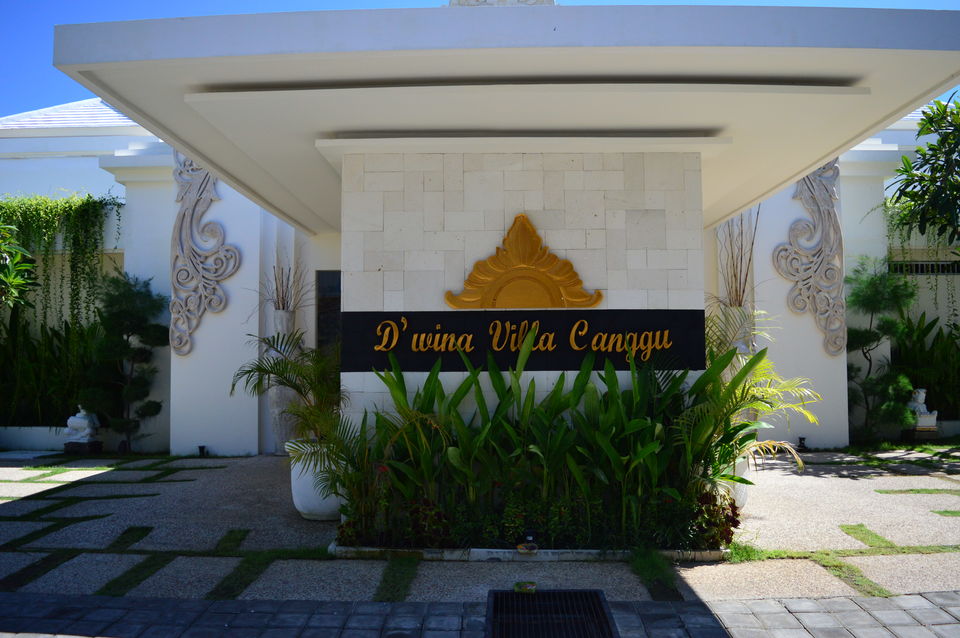 Living like a localite in Seminyak and Kuta
Cool breeze and warm sunlight in the morning topsy turvied our mood from the previous night. We hurriedly got ready and took a quick stroll of the neighborhood. The place didn't look haunted anymore unlike the previous night. Bike renting was pretty easy affair in this place with numerous outlets to rent out bikes and our rest of the days in Bali were well spent with cute little maroon colored Bike.
Seminyak and Kuta are crazy places with lots of cool tourists and nice places to hang out. We solely dedicated our rest of the days in Bali to bike riding, party hopping, eating and shopping in and around Seminyak and Kuta, while ending our days' craziness with nice relaxing Spa.
In the second last day we visited Potato head beach club which deserves a special mention. Potato head beach club is one of the best beach clubs in Bali which can be saved for a special occasion. Cocktails here are good and it has a great ambiance. It is bit difficult to get seat. We were told to wait for 45 minutes but we walked around and shamelessly hijacked a newly cleared table. It was fun :)
Kuta, around 10 kilometers from Seminyak is a great shopping hub if you want to bring back some nice colorful Bali souvenirs. There are also very good hotels/resorts to stay in Kuta. One of my friends had recommended The Lokha Legion Hotel in Kuta where she had put up while she was in Bali.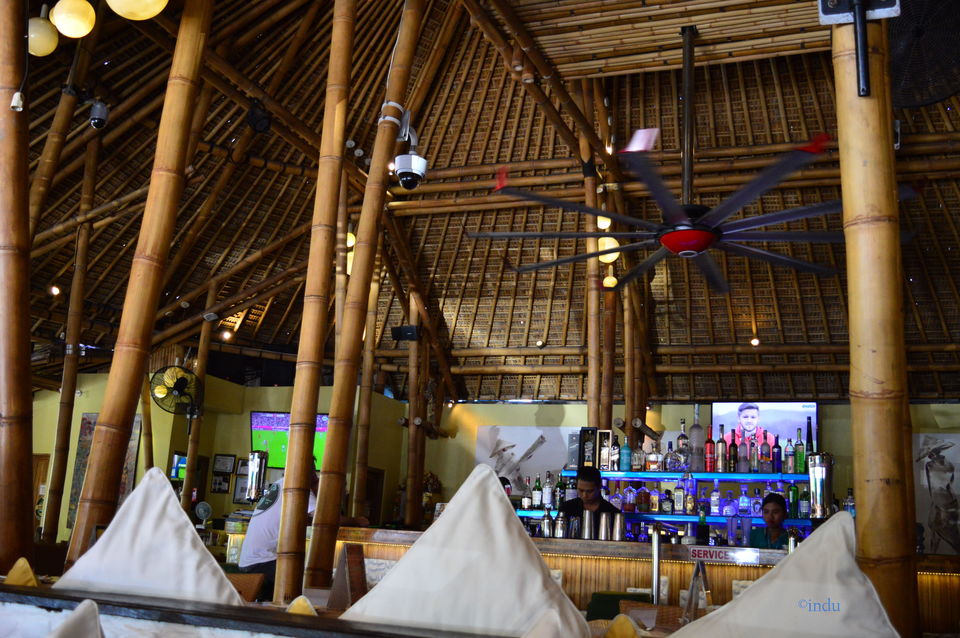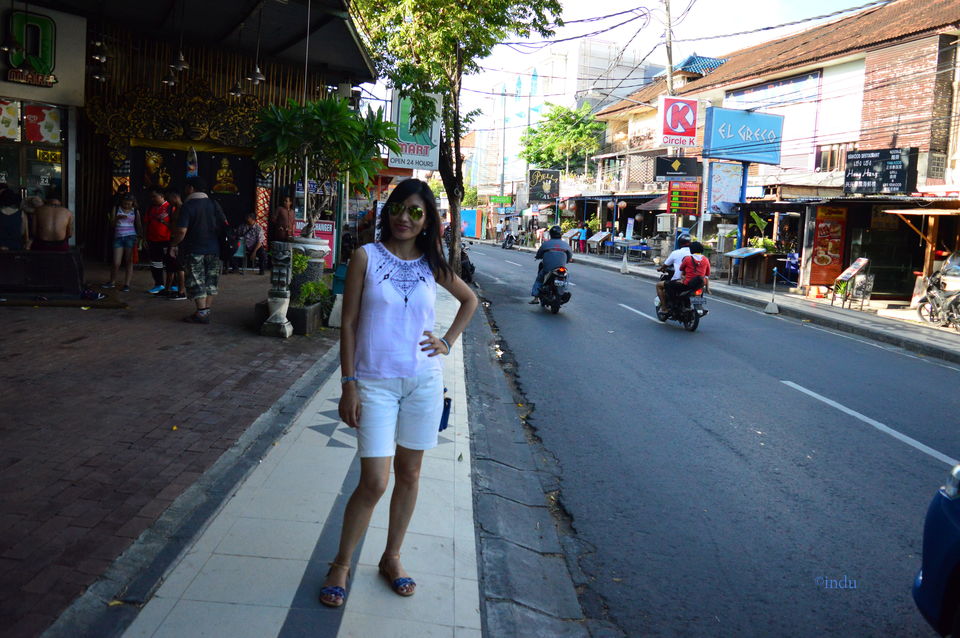 What we missed and definitely would try to do when we visit Bali again
• Island visit: Due to time constraint and as we already had cruise experience in Singapore before this trip, we opted this out from our list. Some of our friends had recommended Gili islands and Nusa lembonghan which are said to be quiet popular. Mostly, you get to experience a rough ride to the islands and then Jeep Safari inside the island.
• Tanah lot Temple: We definitely wanted to visit this pretty Temple but time constraint didn't allow us to visit
• Water sports: My husband was keen on doing snorkeling which none of us got a chance to do before. But I am hydrophobic and thus, didn't dare to get inside the water. Bali also hosts other popular adventures sports like Rafting and parasailing. 
• Elephant Safari park: I am scared of Elephant ride and my husband was not very keen. So opted out of this too.
• Goa Gajah: For history lovers this place is pretty unique and worth a visit.