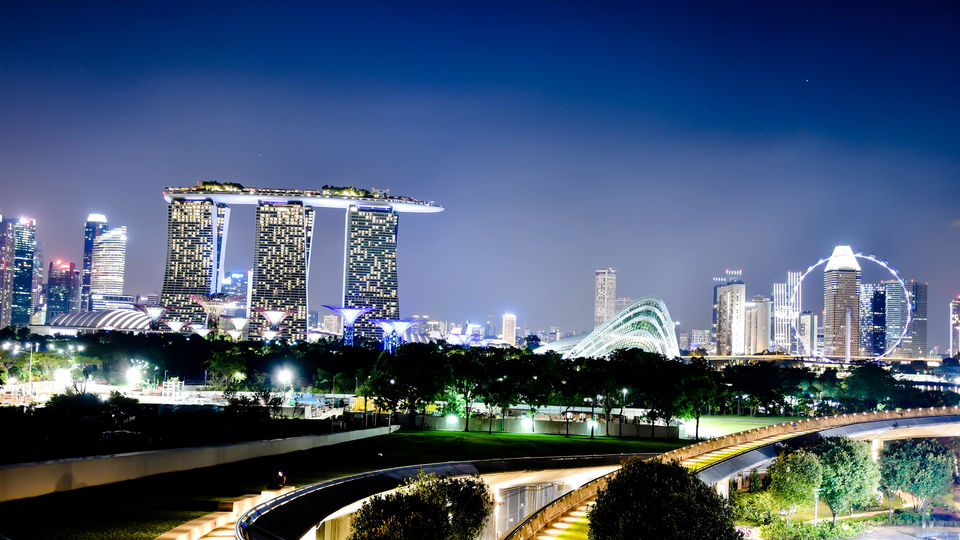 Singapore the popular tourist destination of South-East Asia is a perfect getaway for couples/families. This blog is our experience in this beautiful country for 5 days.
Hotels are kind of expensive in Singapore, so we opted to stay at Ibis Styles Singapore, Macpherson. This stay option is good if you just want to drop your bags and start exploring the country. The downsides of this hotel were; the mall has a grocery mart and a couple of restaurants nothing else, unlike the description and images have shown online. The rooms/bathrooms are small and bit congested, but acceptable as the chain is known for corporate look and feel. The best part is the location of the hotel from the viewpoint of public transport. There are three MRT stations at distances reachable by bus (stops right below the hotel), Woodleigh (North East Line, purple), MacPherson (Circle Line, yellow), Aljunied (East-West Line, green). While roaming we preferred the first two options, the green one we used to reach Changi Airport.
Exploring this country by their public transport (MRT and buses) has great perks. All MRT stations have ticket window from where the card can be purchased. There are two options, the Singapore Tourist Card and the regular card. We recommend the regular card, as it deducts the amount as per the distance traveled. Some tourist places are a bit confusing to reach through public transport but do not hesitate to ask around.
Chinatown
At the first glance it is majorly alleys for souvenir shopping and Chinese delicacies (Chinatown Food Street). The Sri Mariamman Temple and the Buddha Tooth Relic Temple and Museum are also located here.
The Buddha Tooth Relic Temple and Museum is an amazing piece of artwork and architecture. The gold and red color with the typical roof designs gives it a rich look. No entry fees are to be given.
Liao Fan Hong Kong Soya Sauce Chicken Rice & Noodle (Hawker Chan) is the only Michelin-starred hawker stall and it has an outlet in Chinatown. It is a small place with limited sitting, the service is quick. We tried their Hainanese chicken rice and it was absolutely delicious.
The night view of the alley with the bright lanterns decorated above a mandatory click for photographers.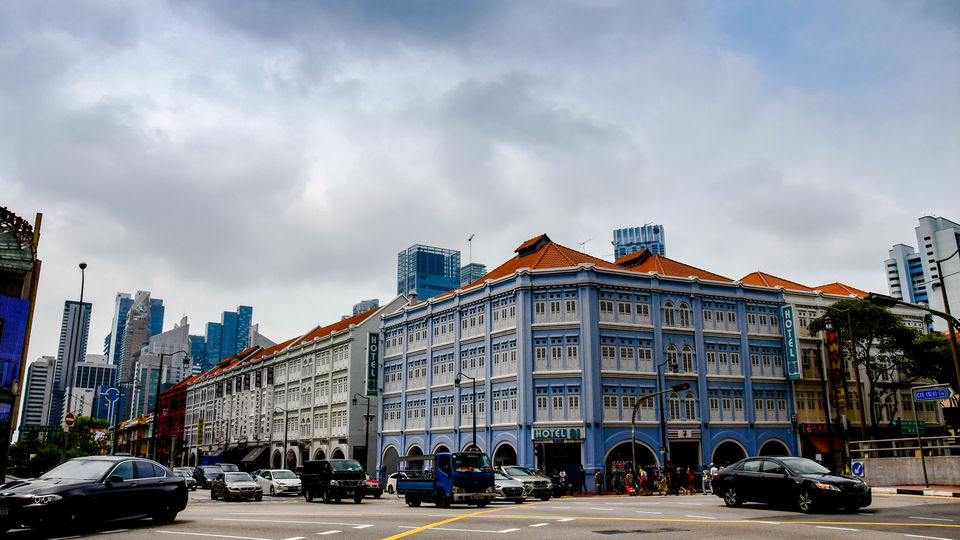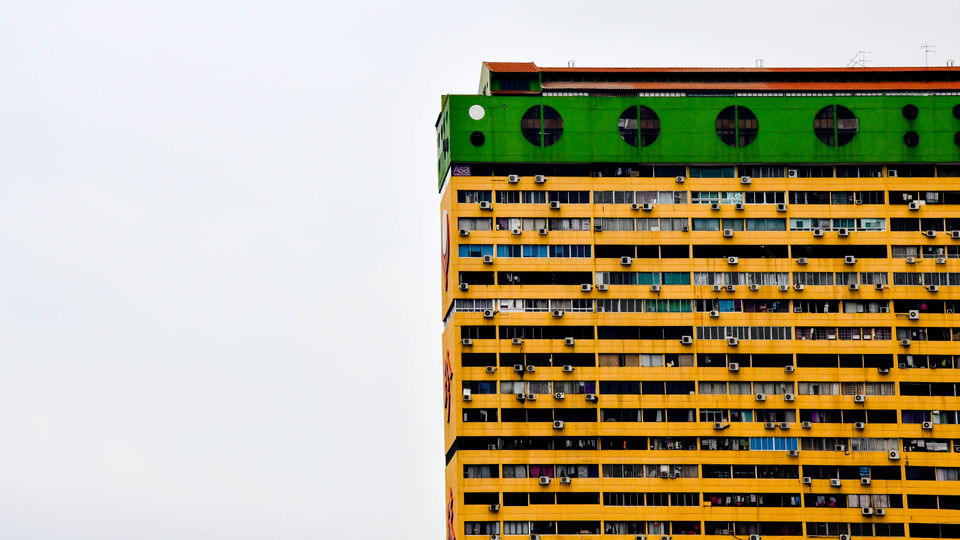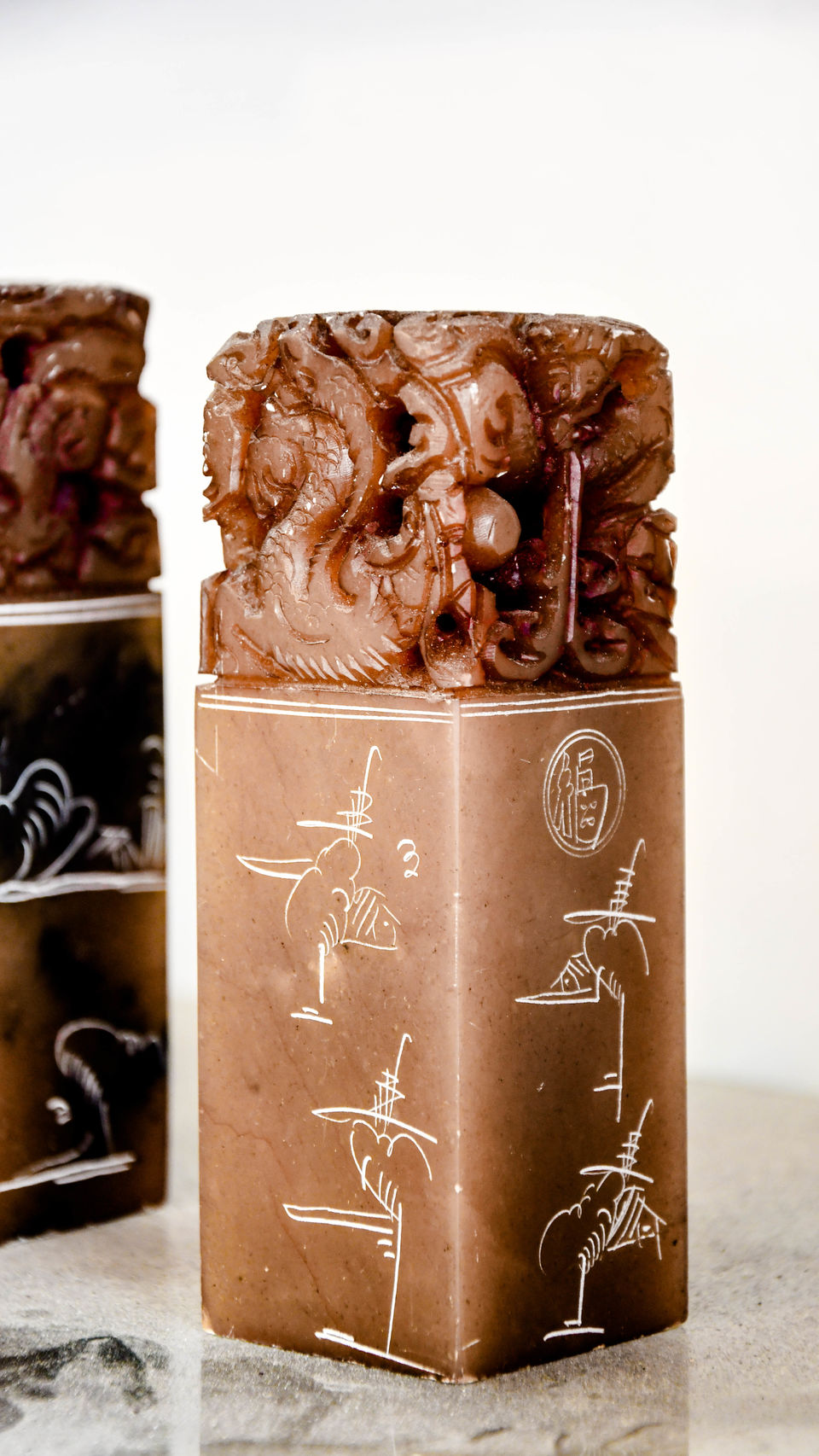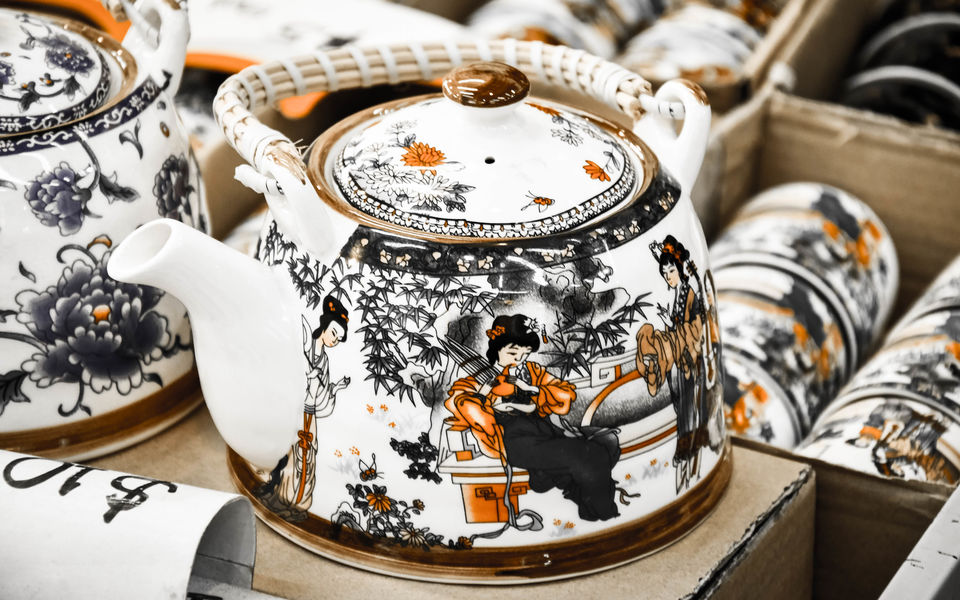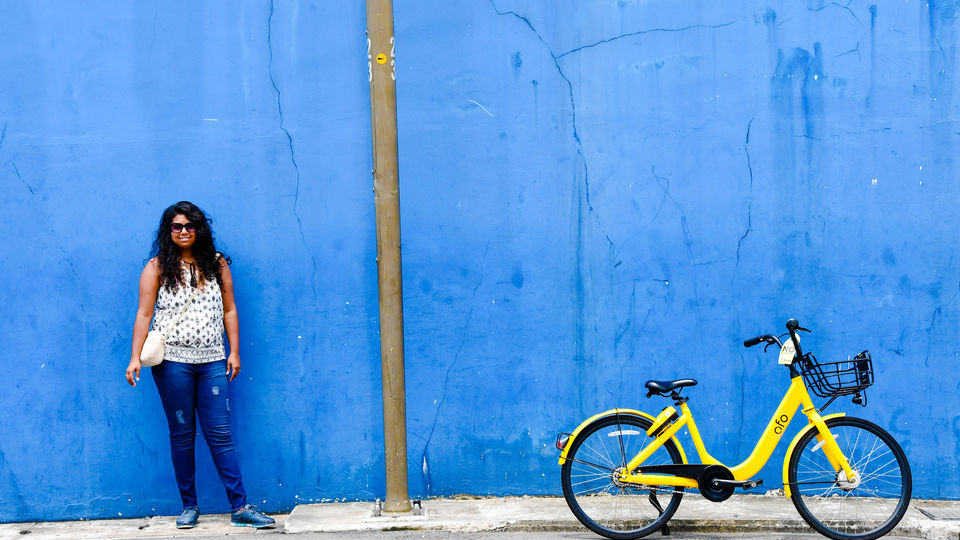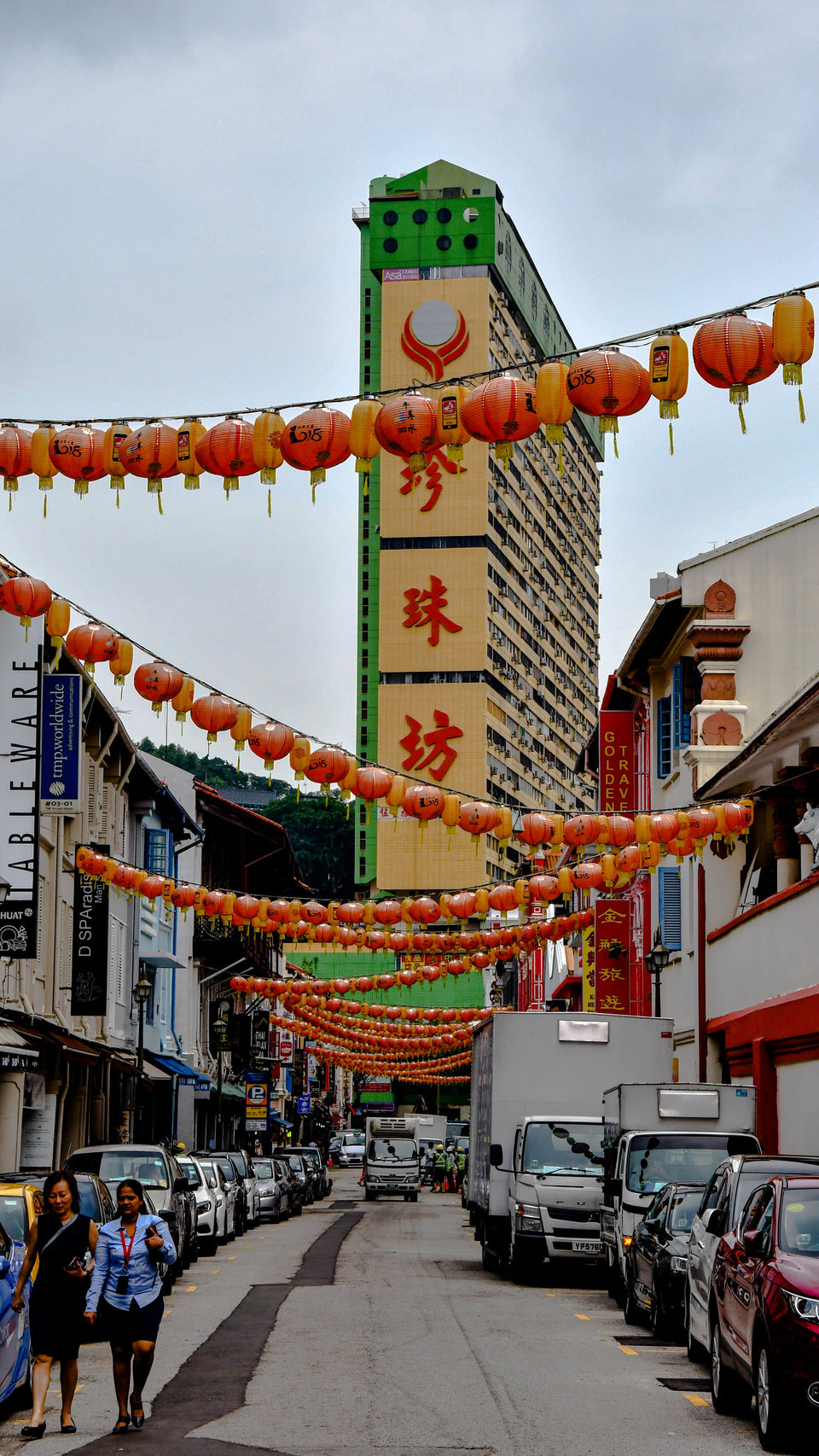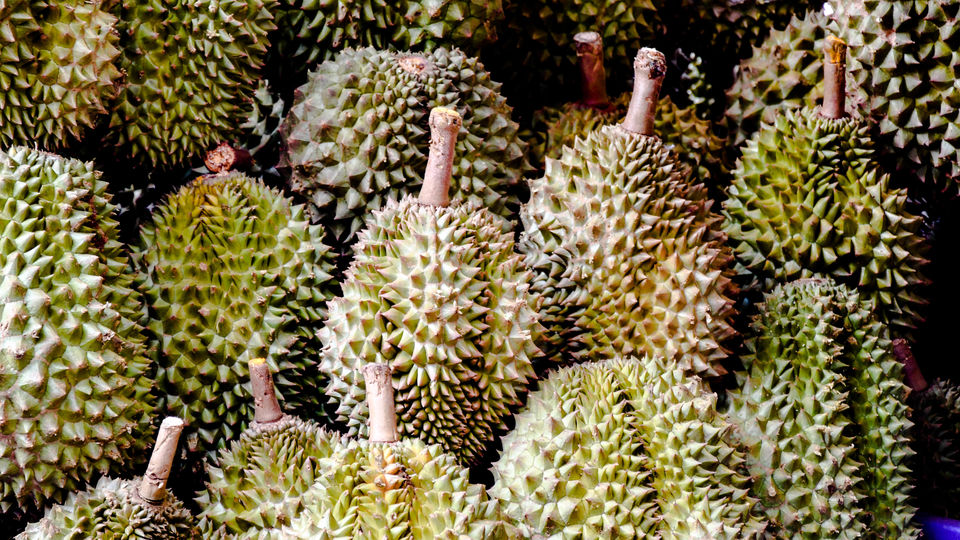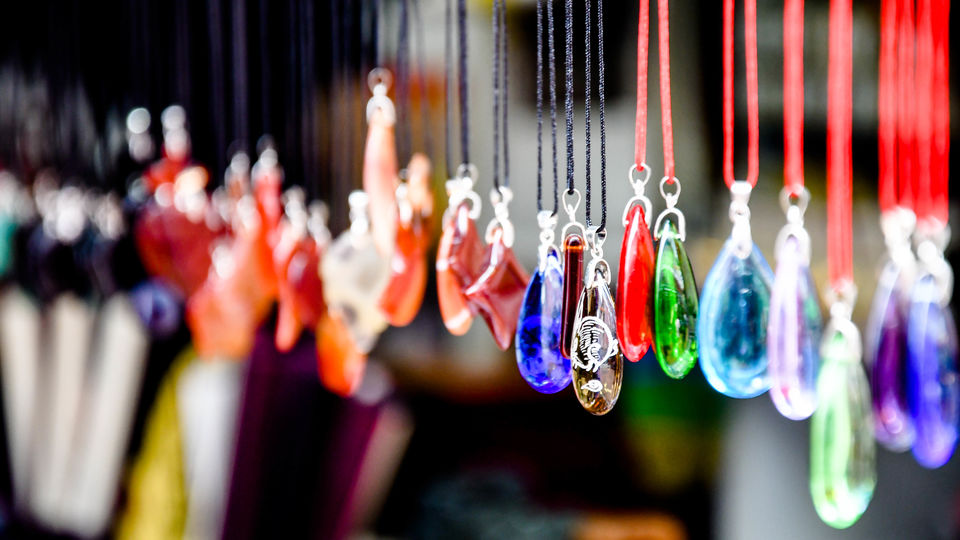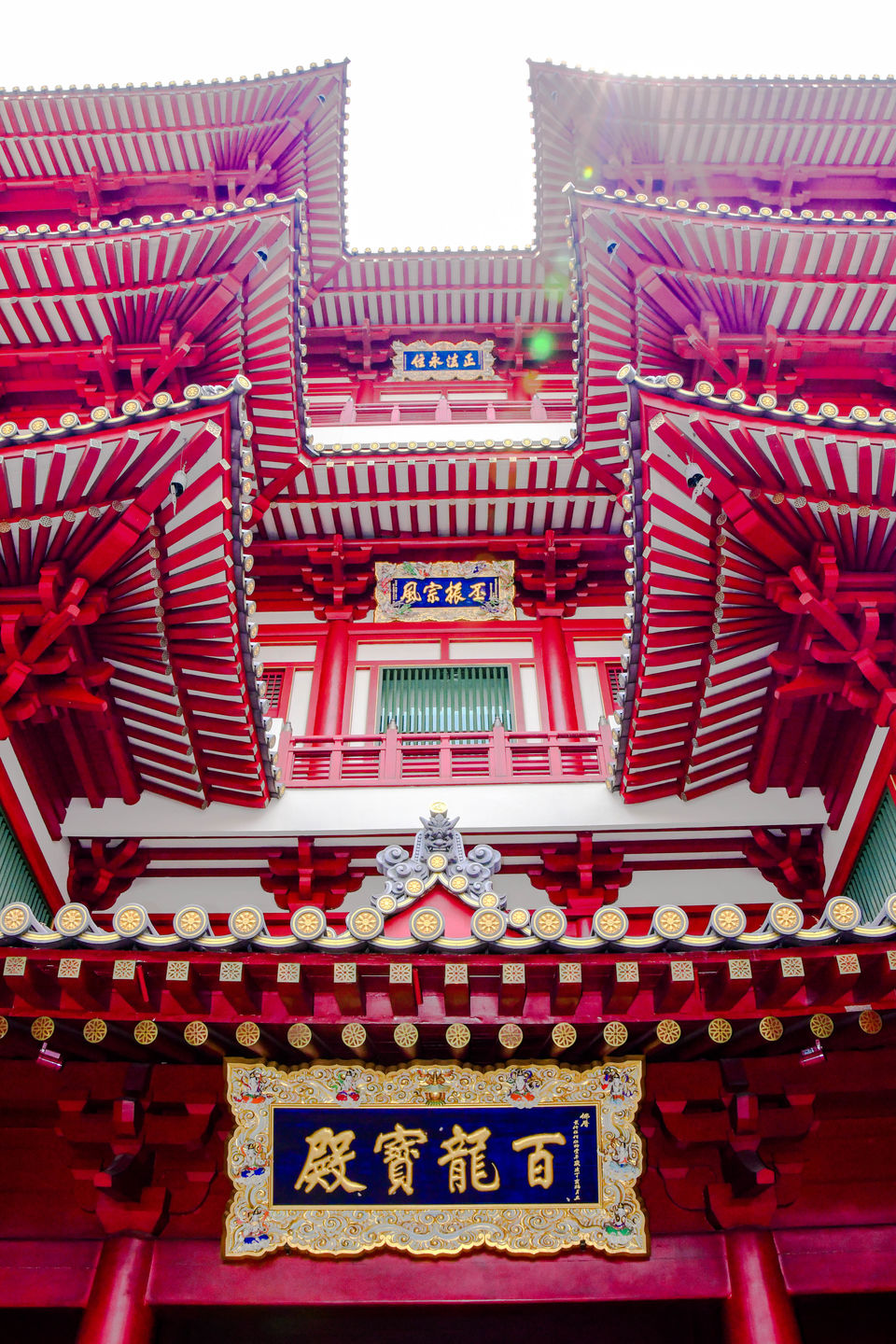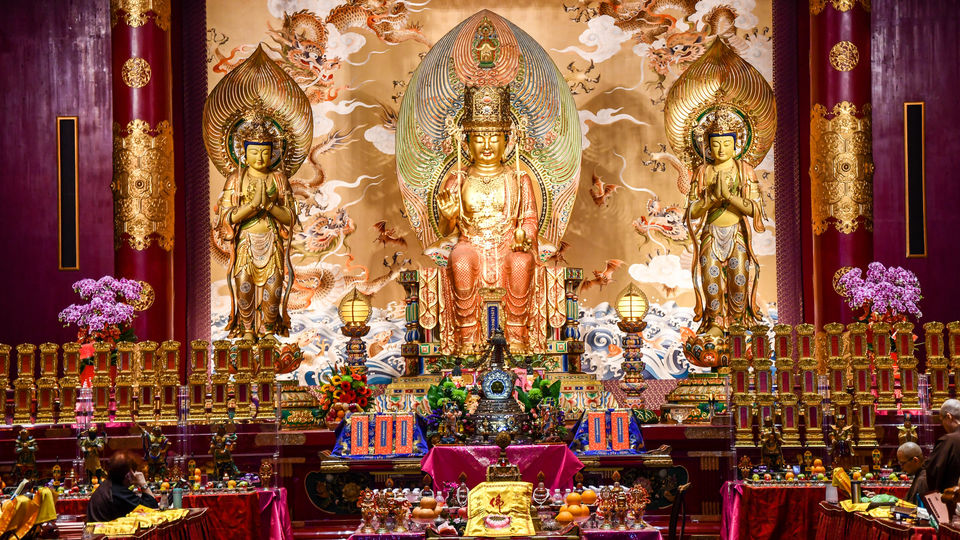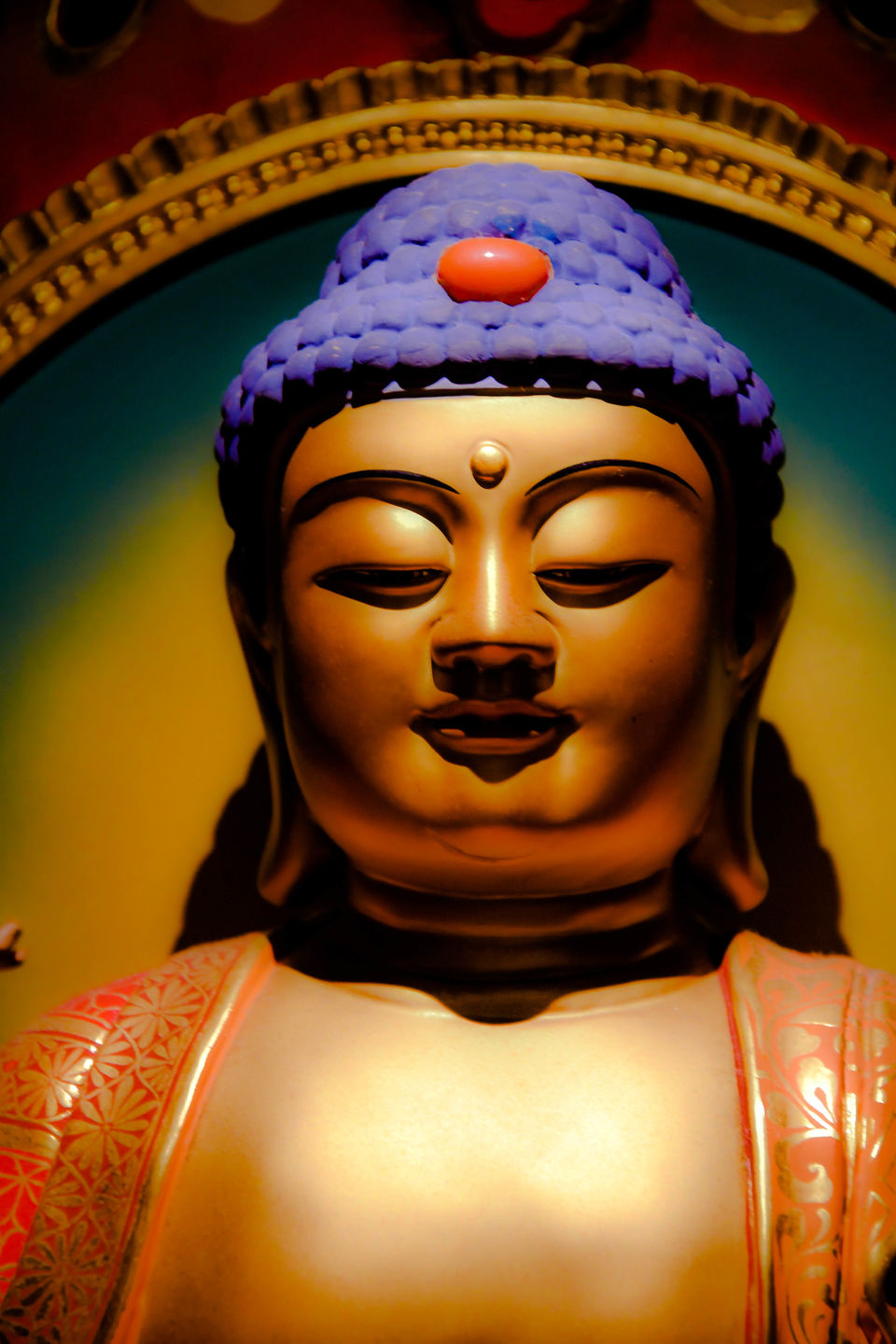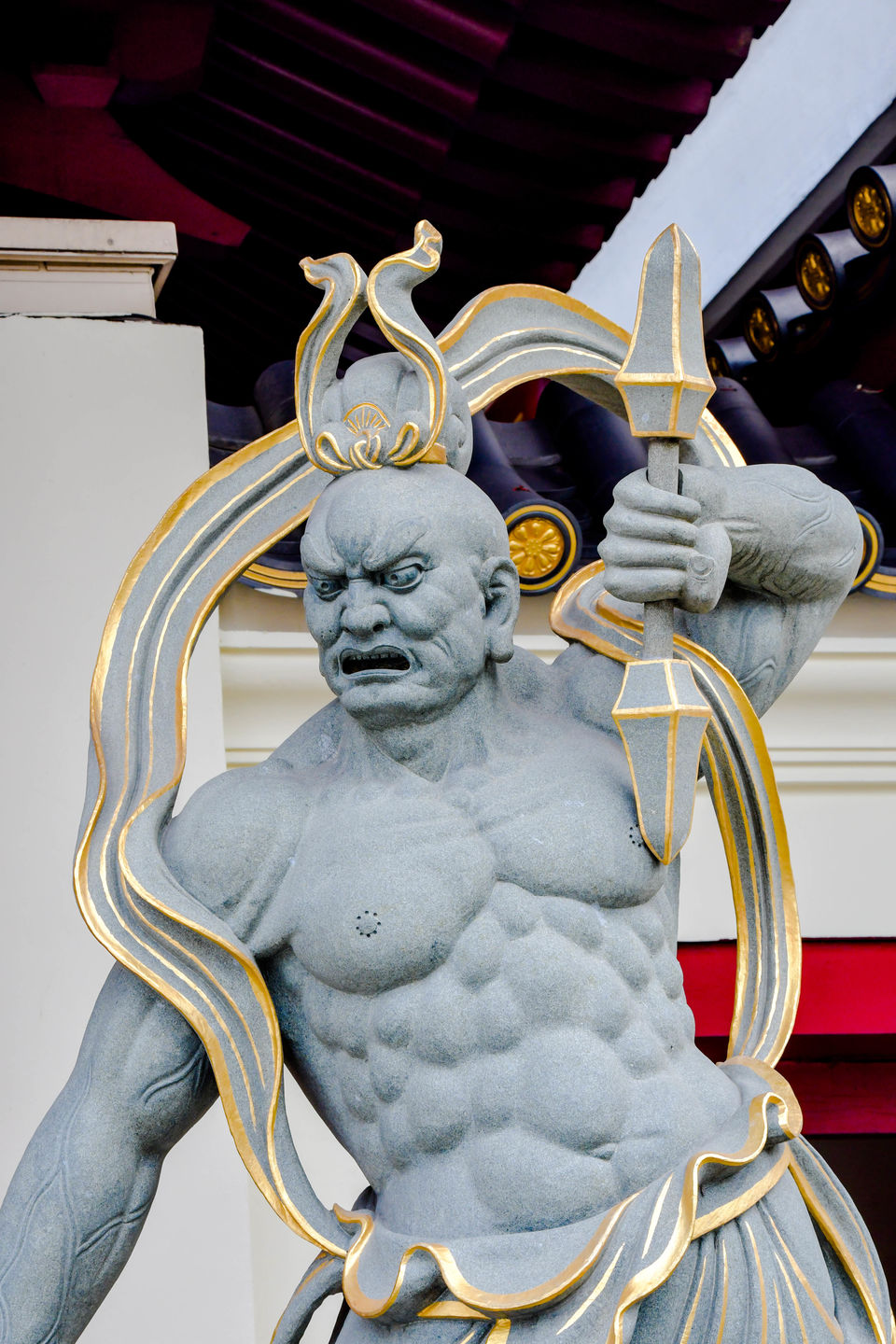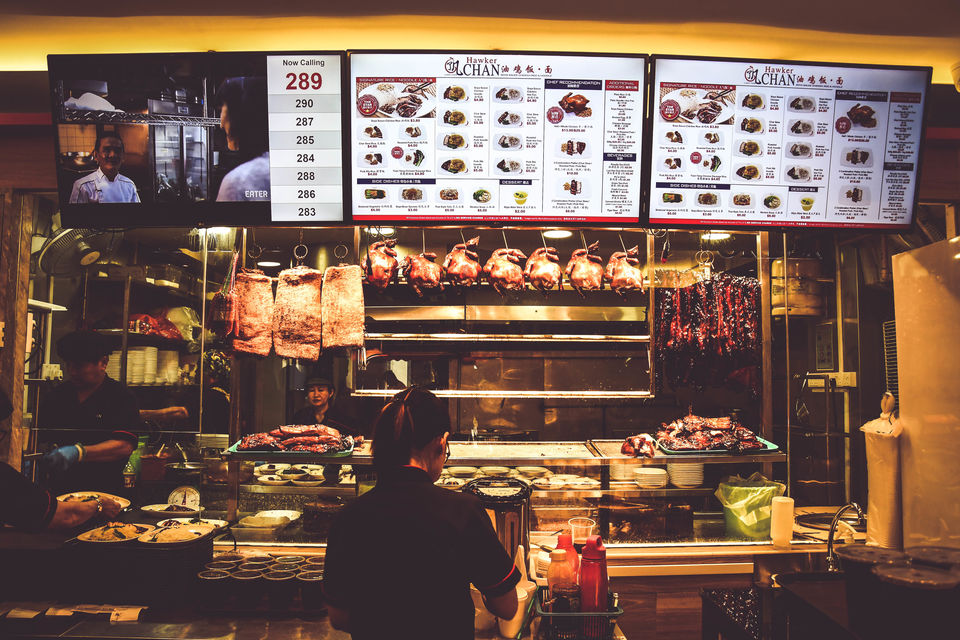 Little India
If you are an Indian resident, a familiar scent of home wafts through the air when you reach Little India. It is always buzzing with people and shops with artifacts from India. We did not explore much around here, except for Tekka Center and Mustafa Center. Tekka Center is a decent place for street food stalls from India, Pakistan. Various types of drinks are a must try, my favorite was Bandung. Also the quantity of tea is huge. Mustafa Center is one of the best places for shopping; groceries, electronics, cosmetics, clothes. The place to pick up branded stuff for best deals.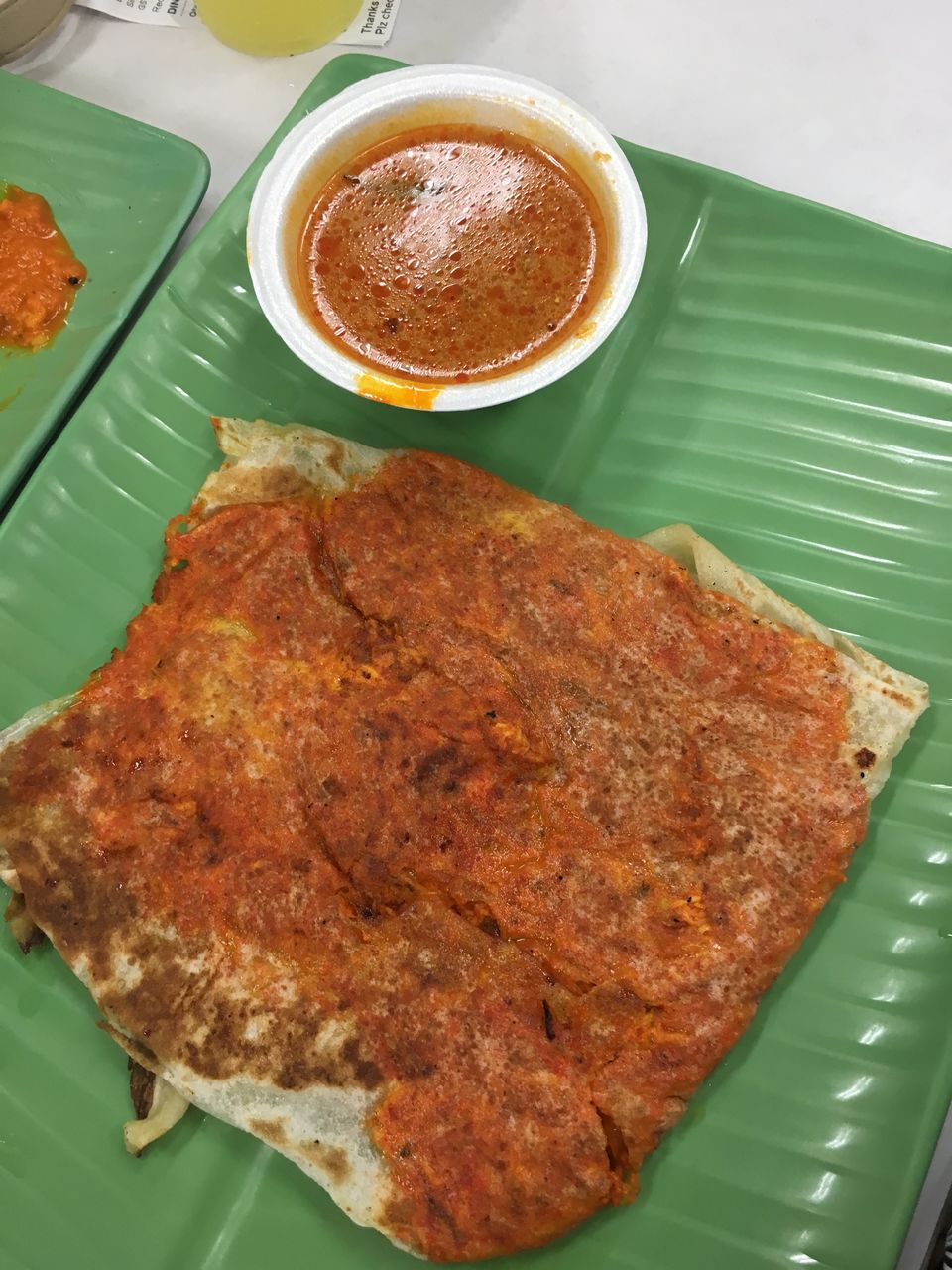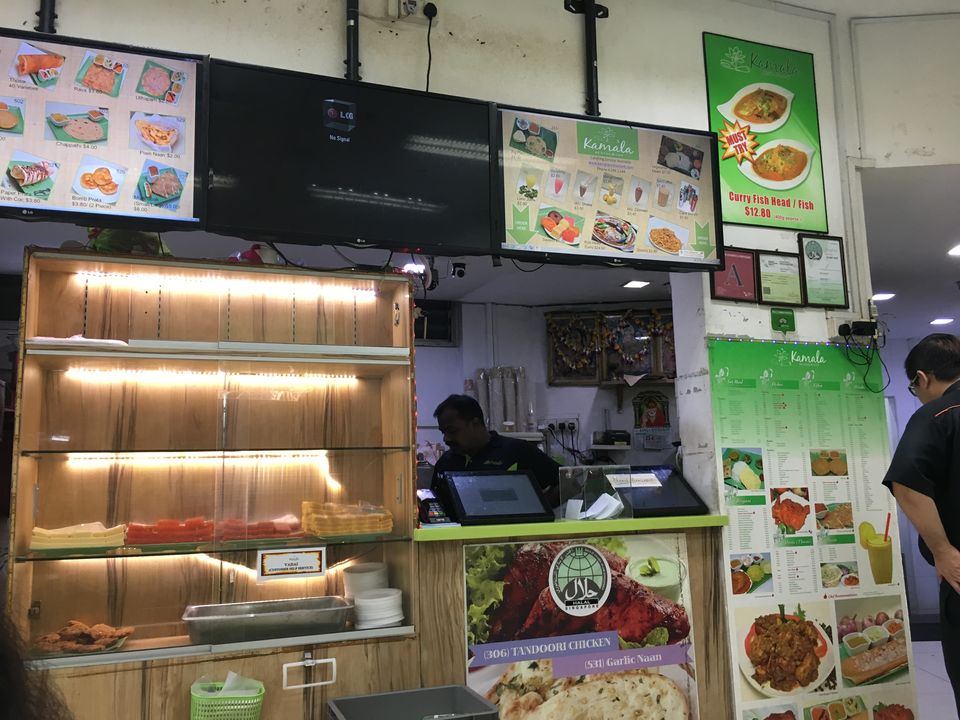 Orchard Road
It is the ultimate place for high-end shopping experience. You will be mesmerized by the malls, hotels and buildings all over the place, especially at night time. Our main reason to go there was desserts.
One of it was a special dessert, ice cream sandwich with cake (Magnolia ice cream). It was a bit tough to find the authentic old guy on a cycle type stall as he can be anywhere around that street. Make sure you go there in the morning to afternoon else you won't be able to try the one with cake or it is just ice cream between wafers (anyways delicious). The cheese tarts from Pablo, we had them in Bangkok first and could wait to eat them again. Here too you need to be on time else the chances for getting these are slim. The one I was looking forward to was Paul, finally got a chance to indulge in their hot chocolate. All desserts like macaroons, Crème Brulee, tarts and much more are just yum.
When we were at the Orchard mall, there was a coffee exhibit which was good exposure to different types of coffee (basically we both are coffee lovers)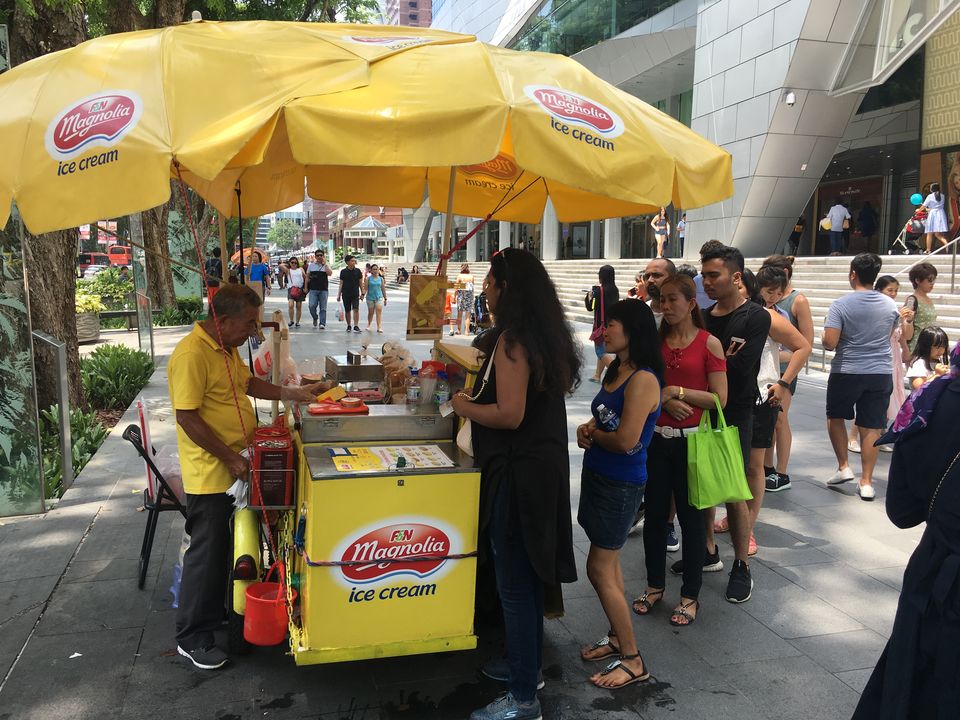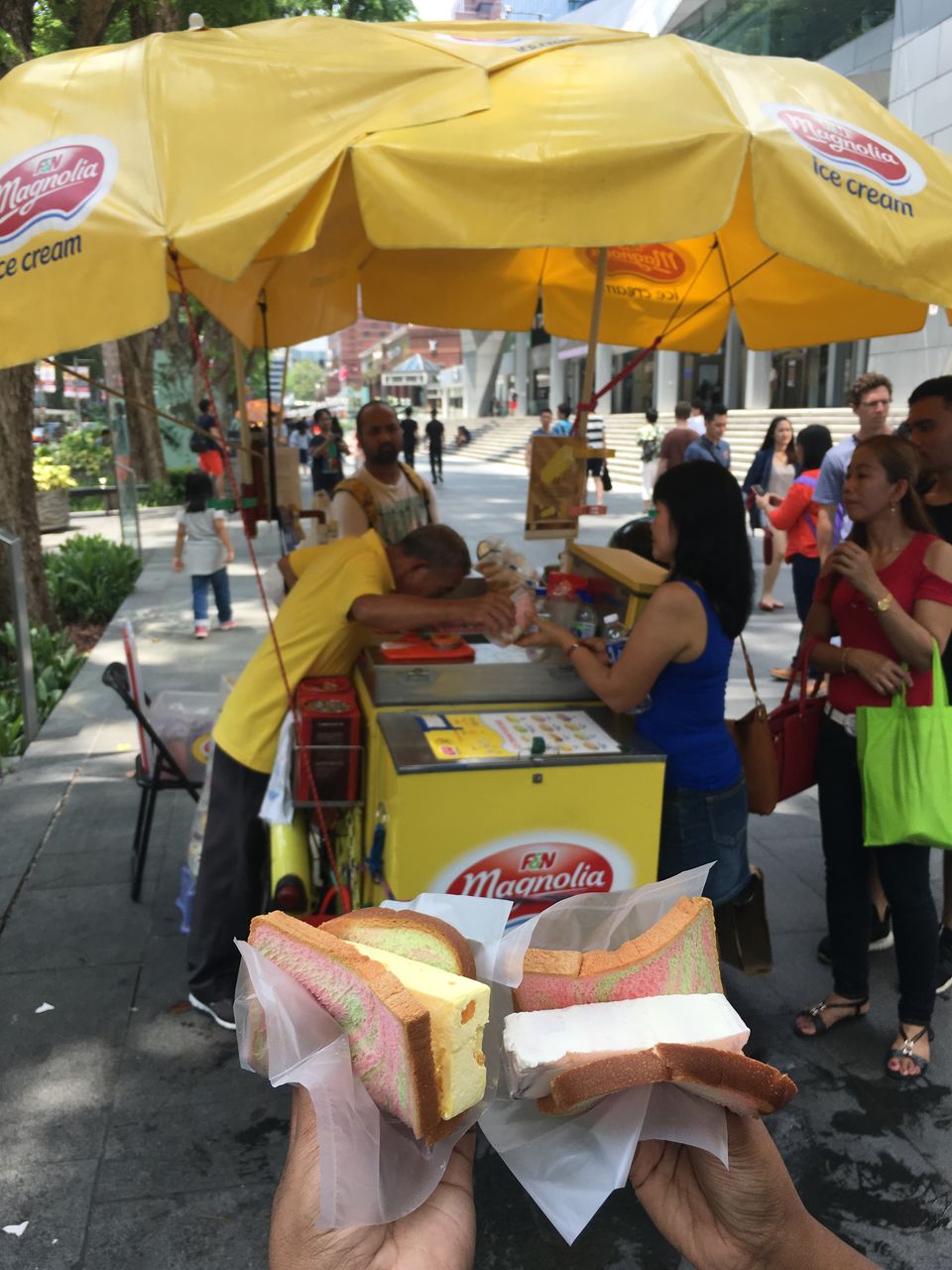 Arab Street
This is a must visit for the graffiti all over the streets. The lanes filled with Arabic and Turkish hotels/cafes are worth at least a walk around. The main attraction here is the Sultan Mosque. Be sure to check out the timings beforehand. The shopping experience is good for ceramic pottery, carpets, and artifacts from Arab countries. For food, a restaurant Zam Zam is perfect for lunch and dinner. It is always packed with diners, even might have to share tables. We had chicken Murtabak, chicken fry with Bandung for lunch. They also serve deer Murtabak. Murtabak is basically a stuffed pancake, the outer cover is made of flour stuffed with some kind of meat which is mildly spicy.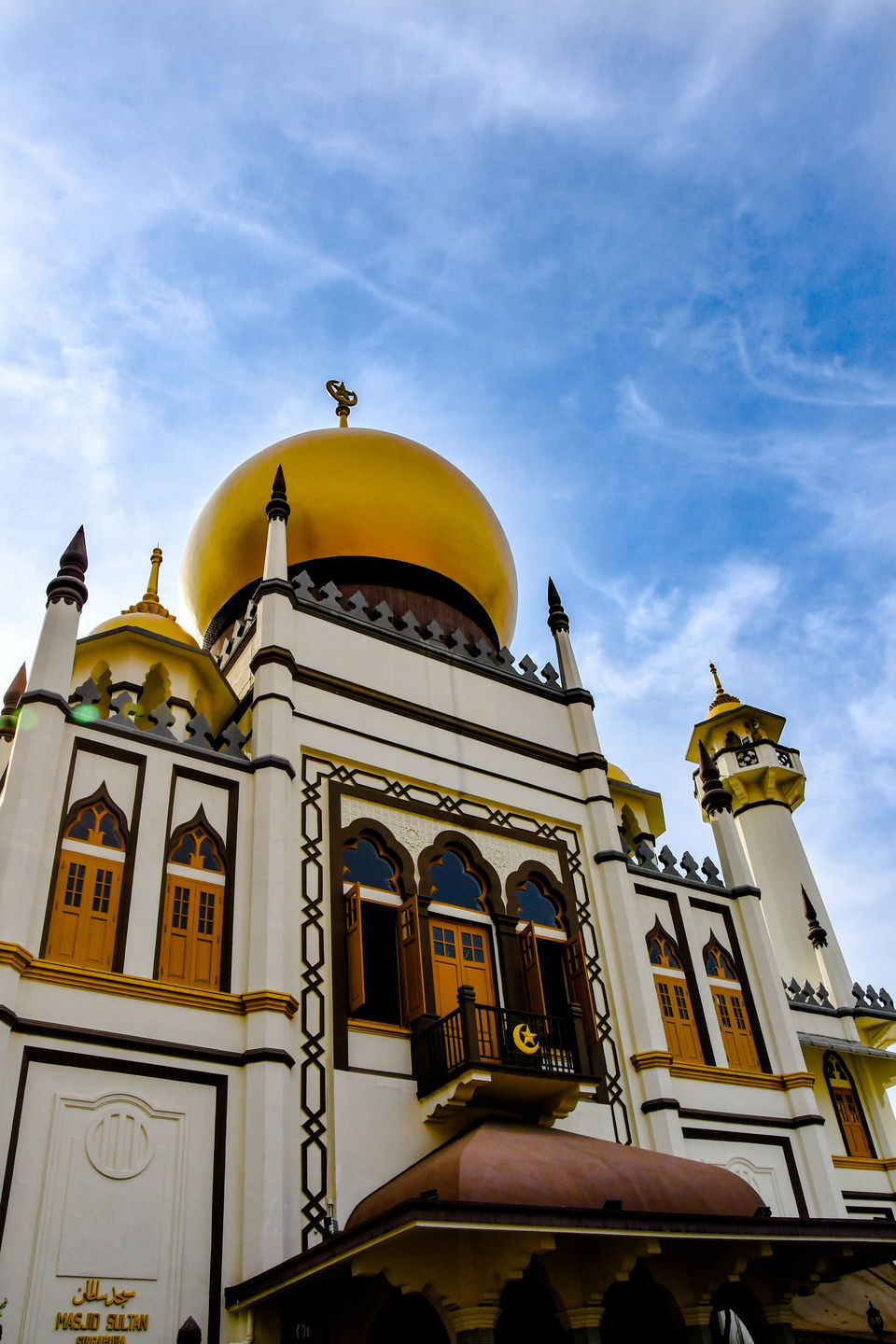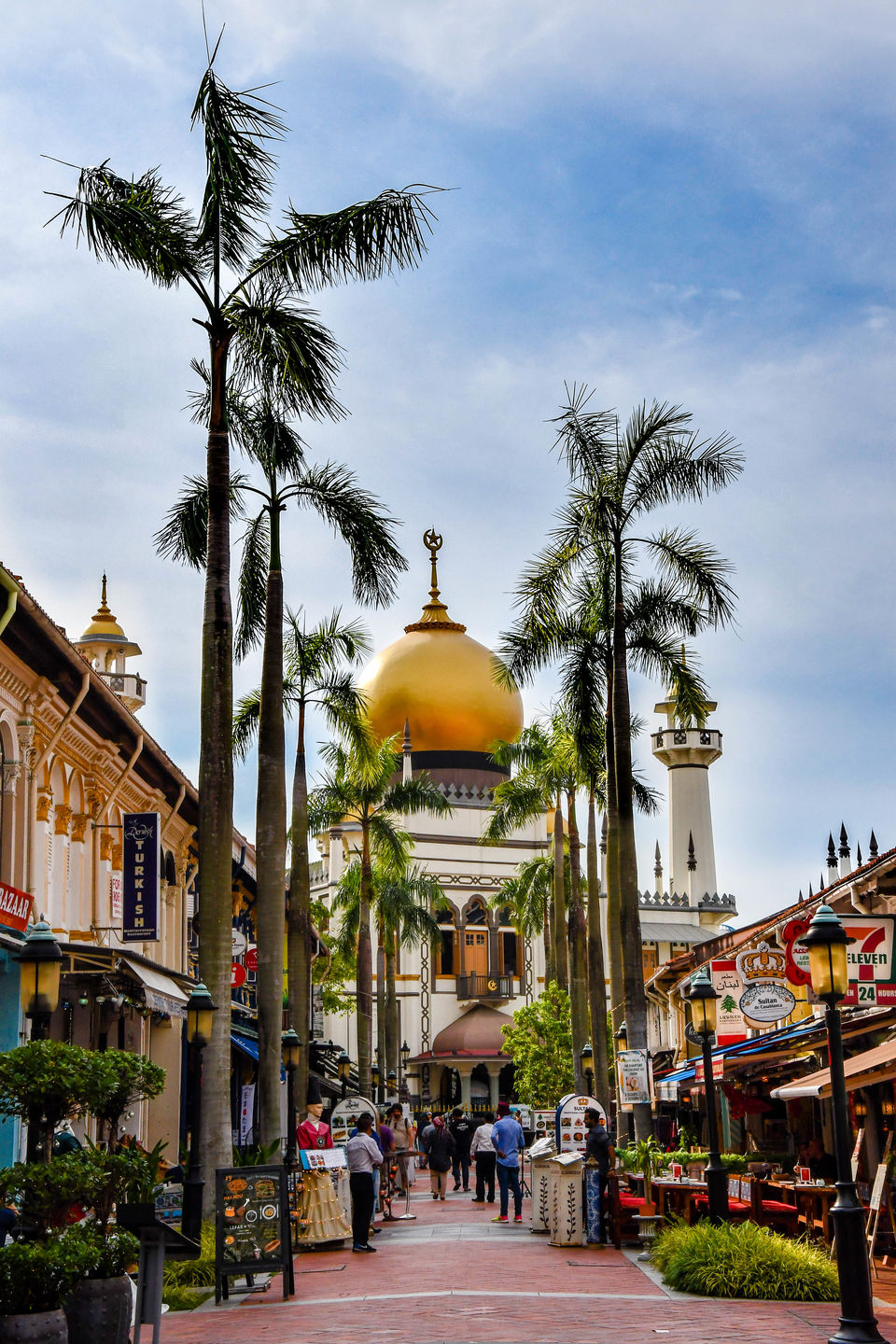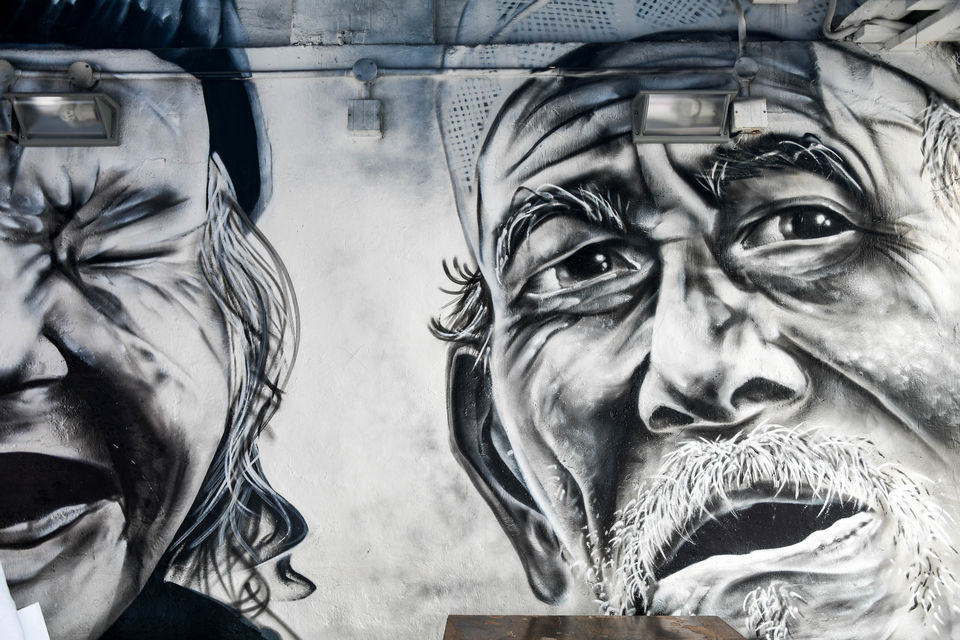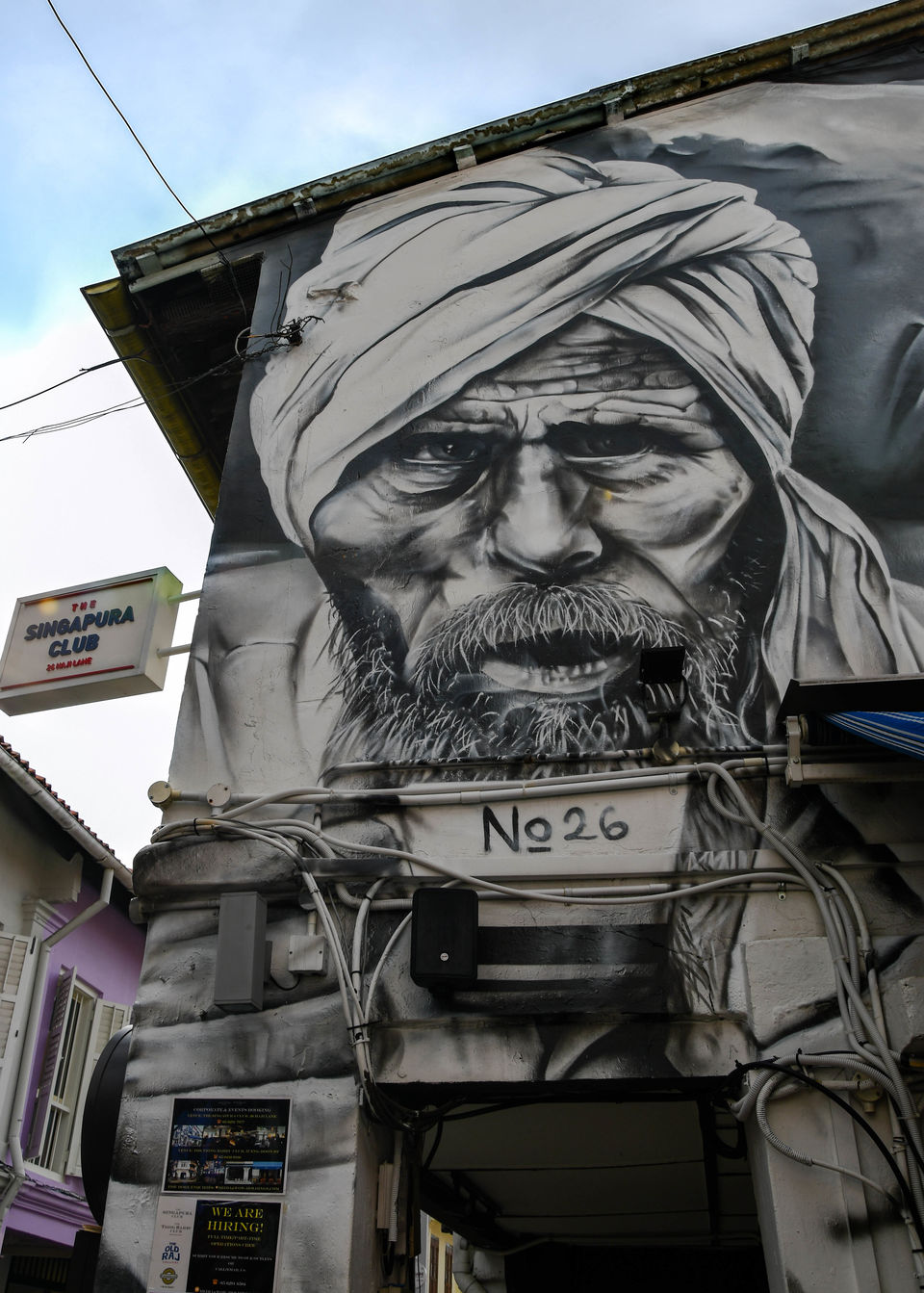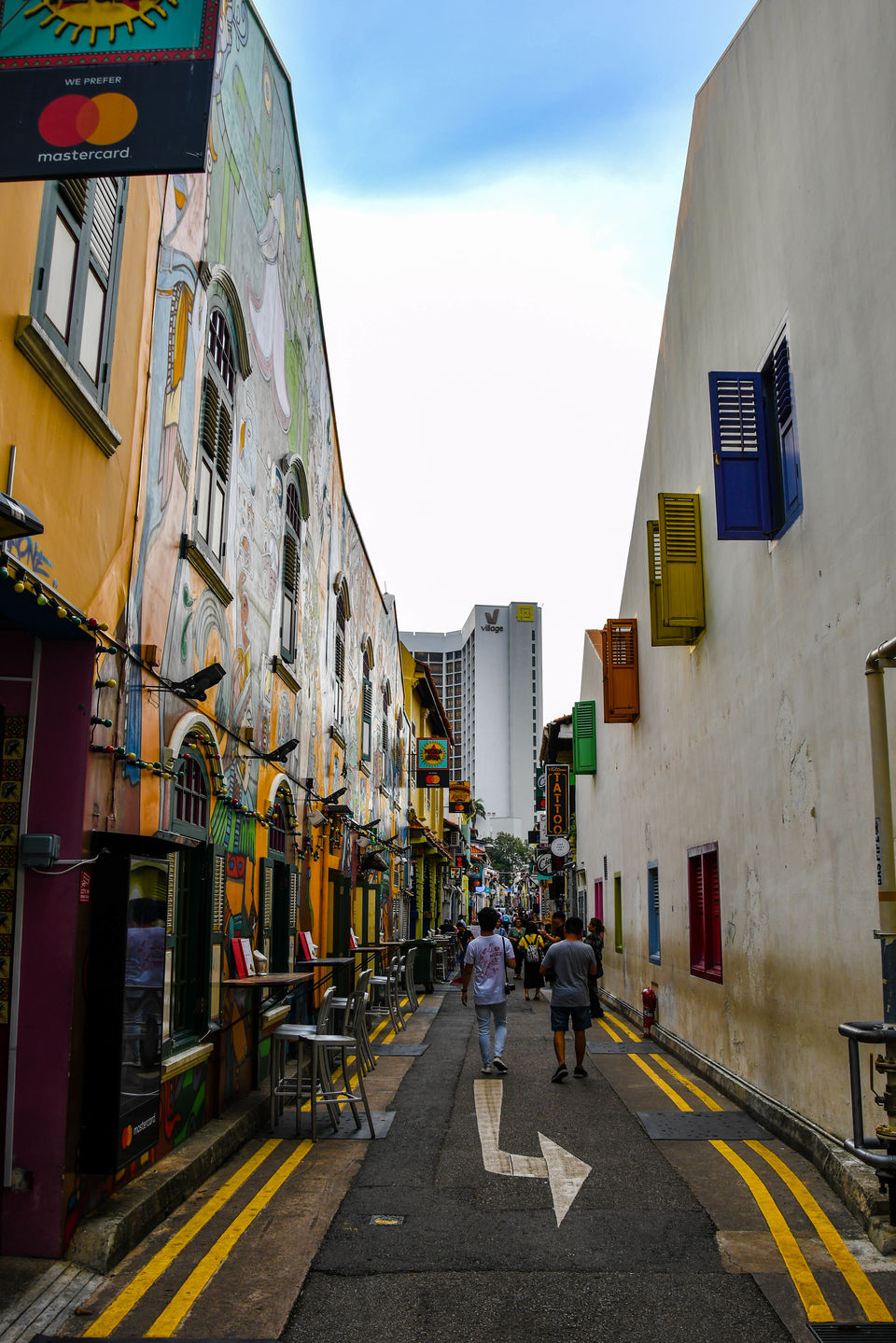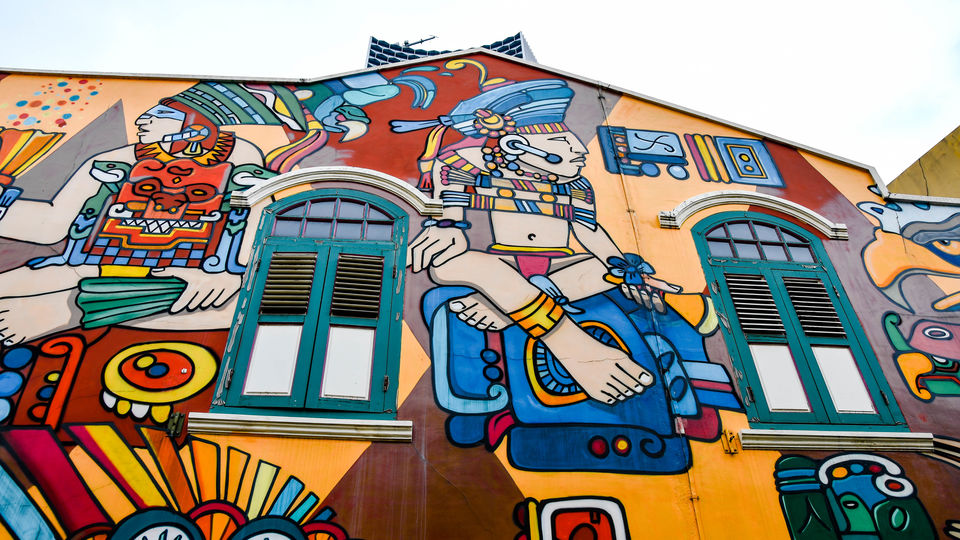 Jurong Bird Park and Night Safari
There are a few places which portray the wild side of Singapore; Singapore Zoo, River Safari, Night Safari, and Jurong Bird Park. You can get combo tickets based on what you would like to see and all of these are located nearby. We were more interested in the Bird Park and Night Safari. It typically takes around 4-5 hours to fully enjoy the Bird Park. There are beautiful birds in a safe controlled environment close to their habitat. Must visit are the bird shows; High Flyers and Kings of the Sky, make sure you check the time and keep the park map handy. The waterfall area in the park is serene with birds chirping away. There are three spots from where the waterfall can be viewed. A good place to be with kids.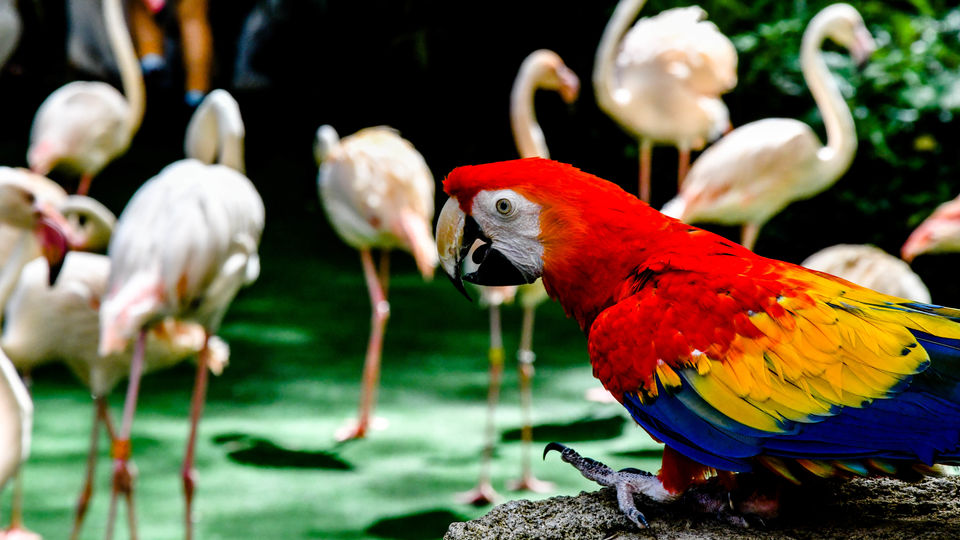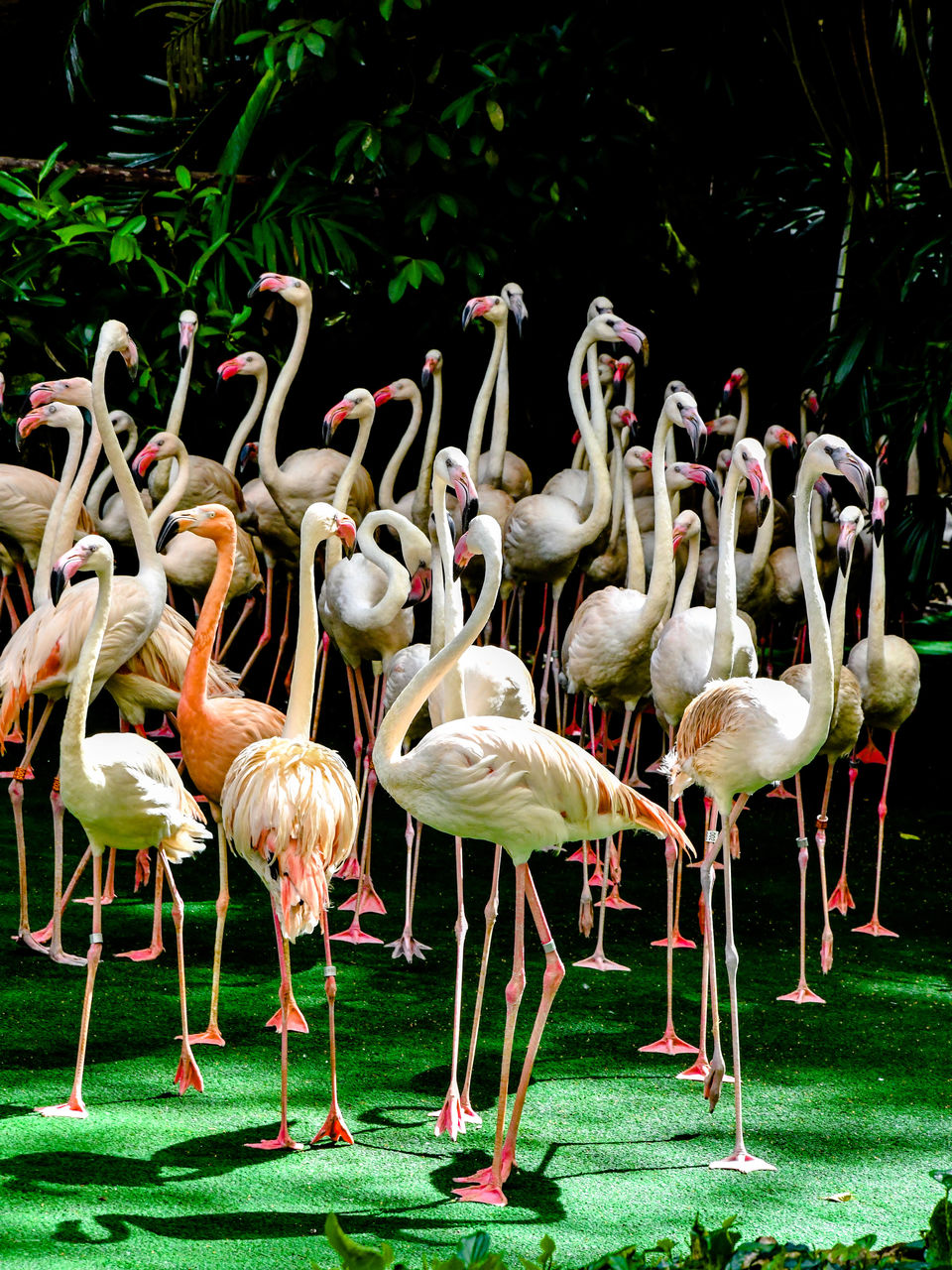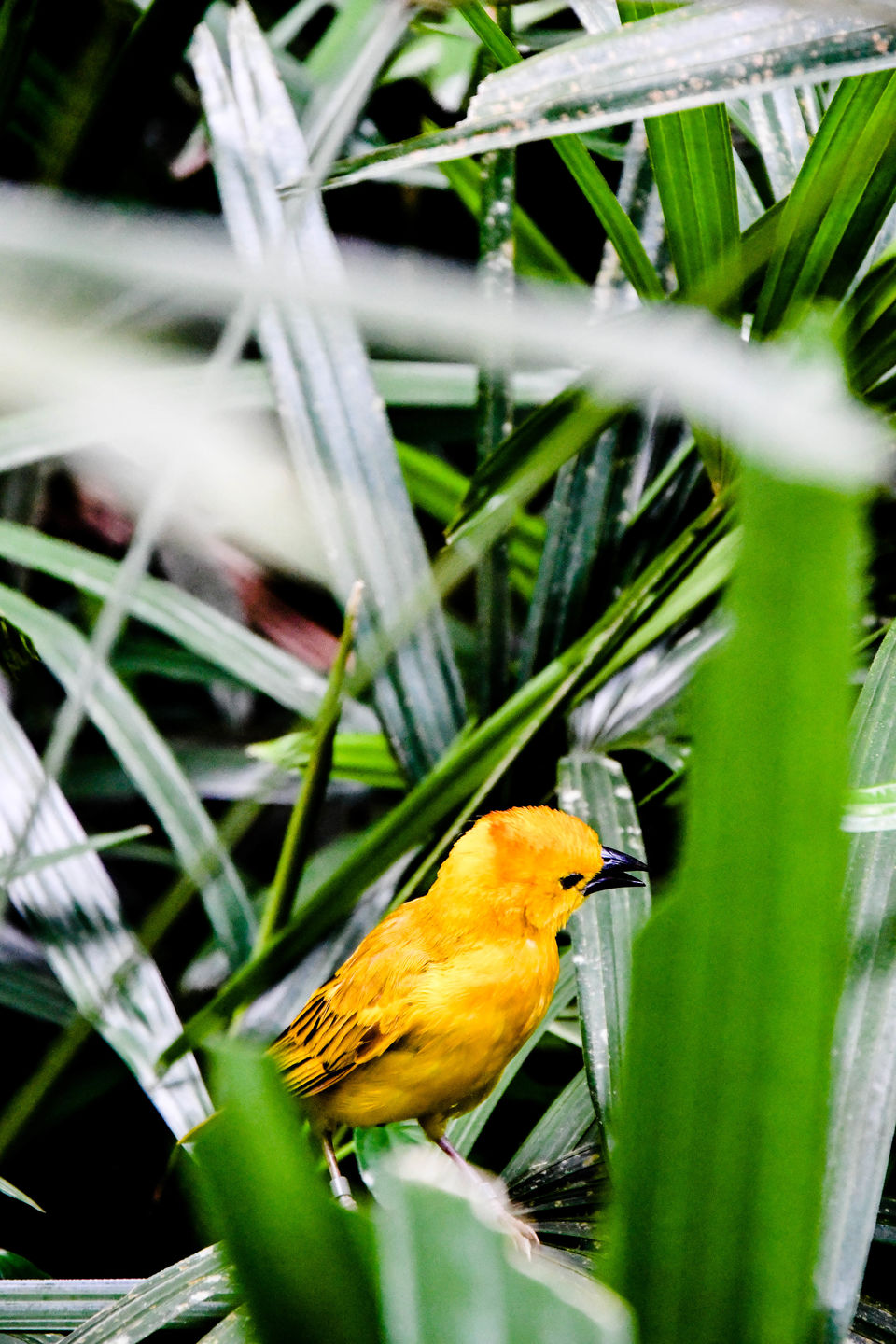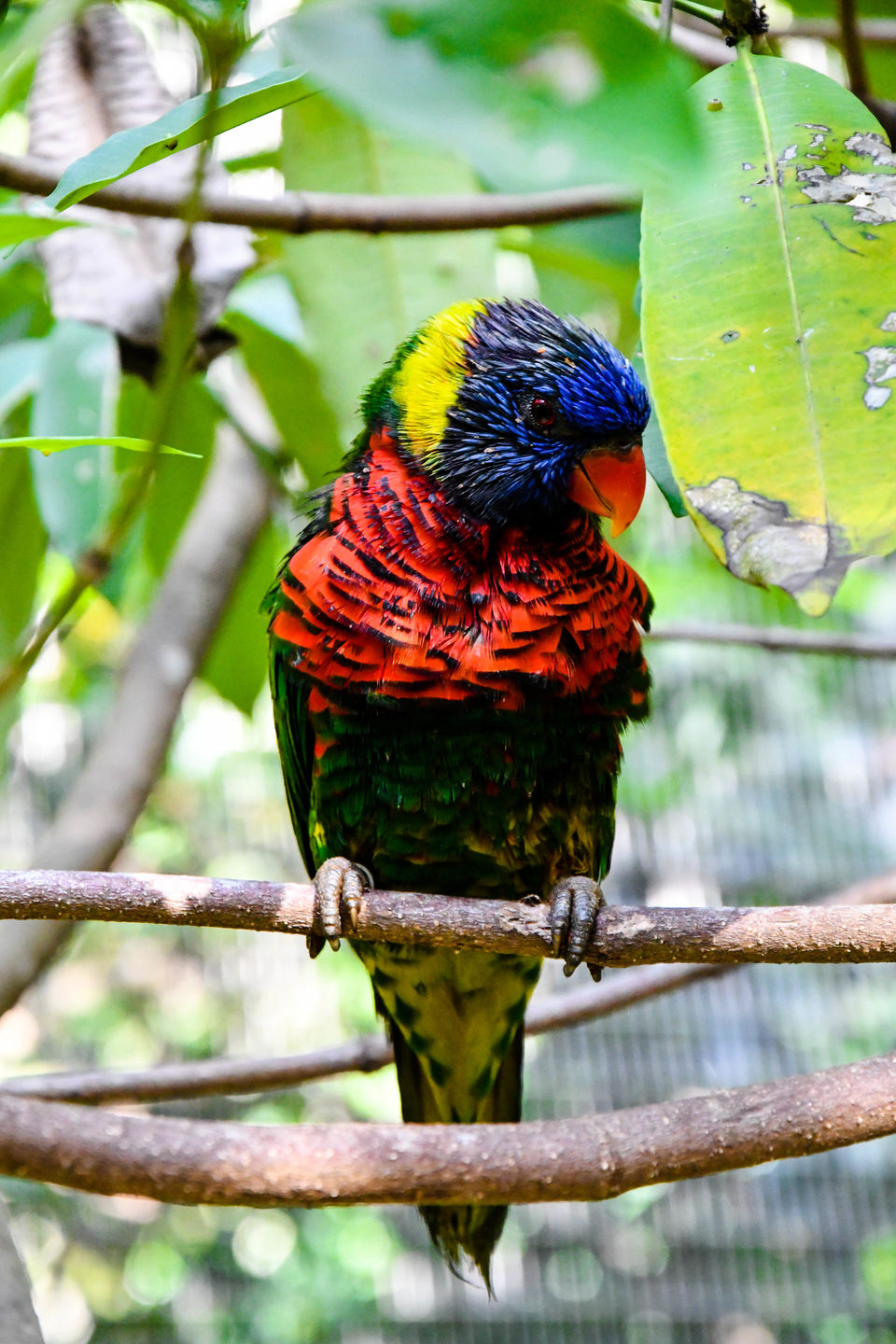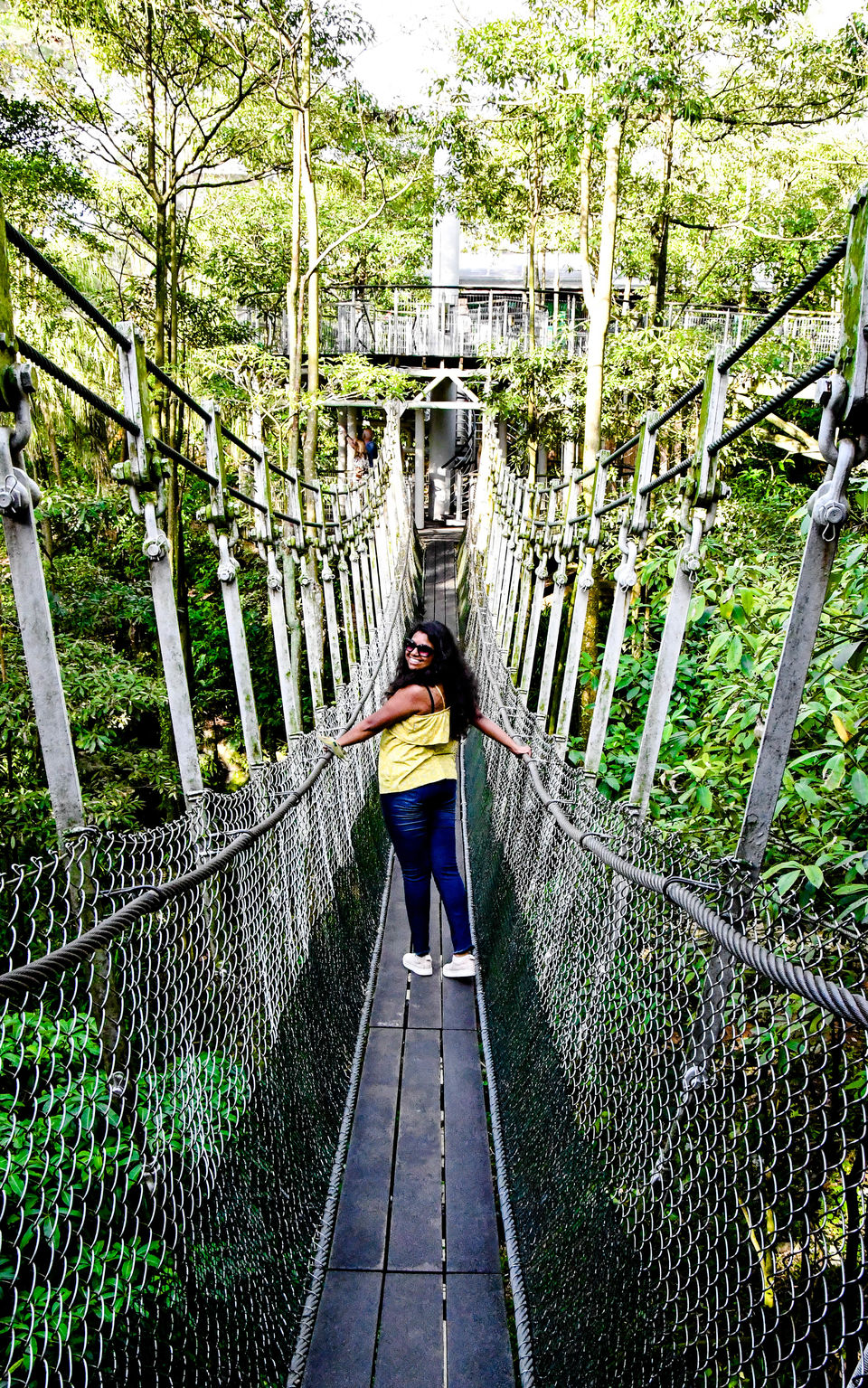 The Night Safari was one of a kind experience. They normally have four entry slots per day, starting at 7. We had witnessed a spectacular fire spinning Thumbuakar performance before entering the park. Three main attractions in the Night Safari are Walking Trails, Tram Ride and the Creatures of the Night show (specific show timings). Normally people run towards the Tram Ride first, but we saw some helpful tips online as in how to avoid the major crowd. So instead we first went ahead to explore the Walking Trails. My wife unlike me is a bit scared of the dark and feels like something is about to pounce on her, yet we witnessed some of the most amazing animals in the four walking trails. It actually felt like we were in the middle of a jungle at night. Next we went for the Creatures of the Night show. From Vultures flying around to few wild cats it was entertaining. And to end the safari we took the Tram Ride, when the rush had decreased and there were few minutes for the next slot to enter. This covers the full park in comfortable tram ride, from where one can normally see the animals in their habitat clearly.
It is a spectacular area which hosts luxurious hotels, offices, skyscrapers and best attractions of Singapore.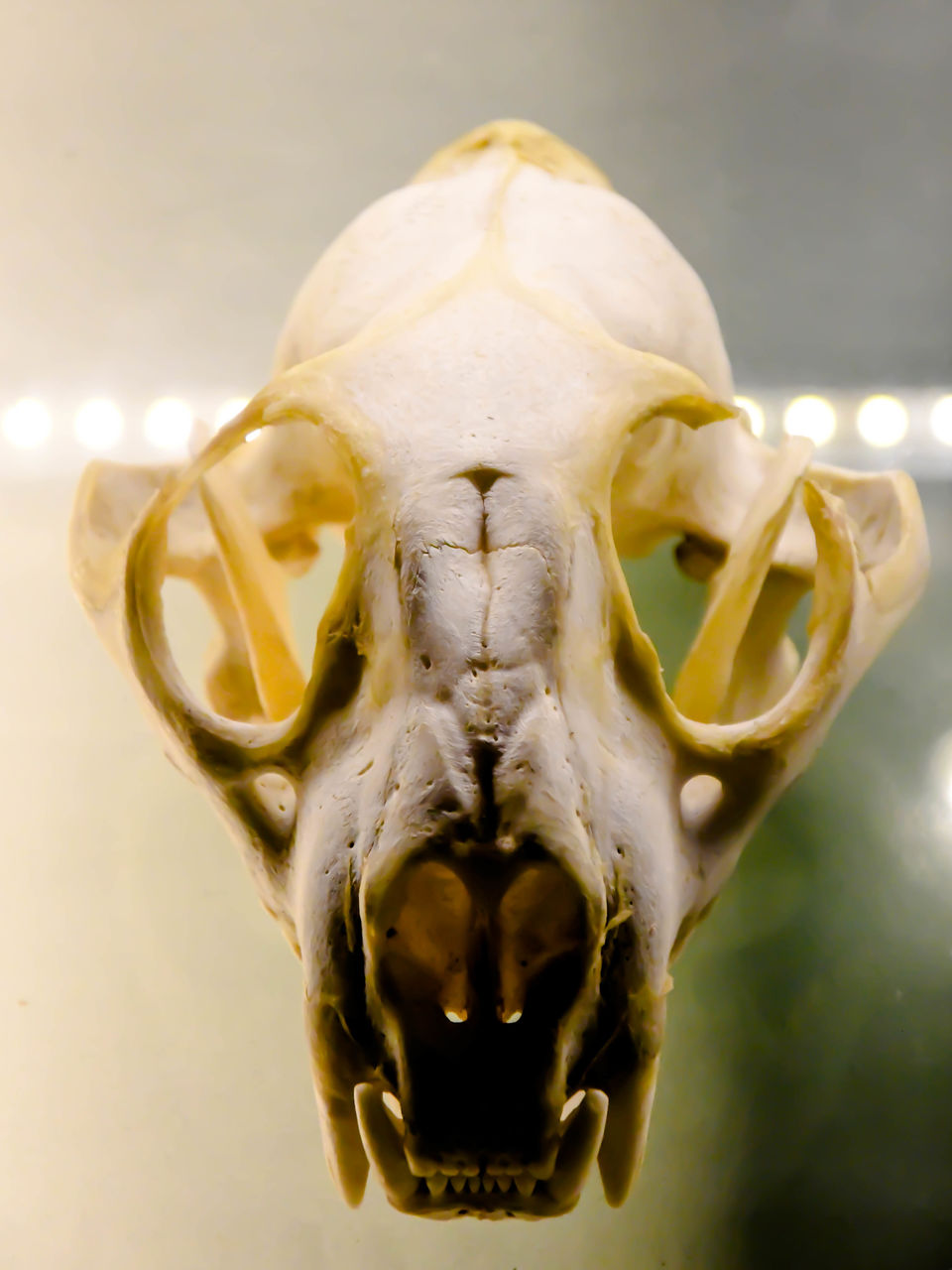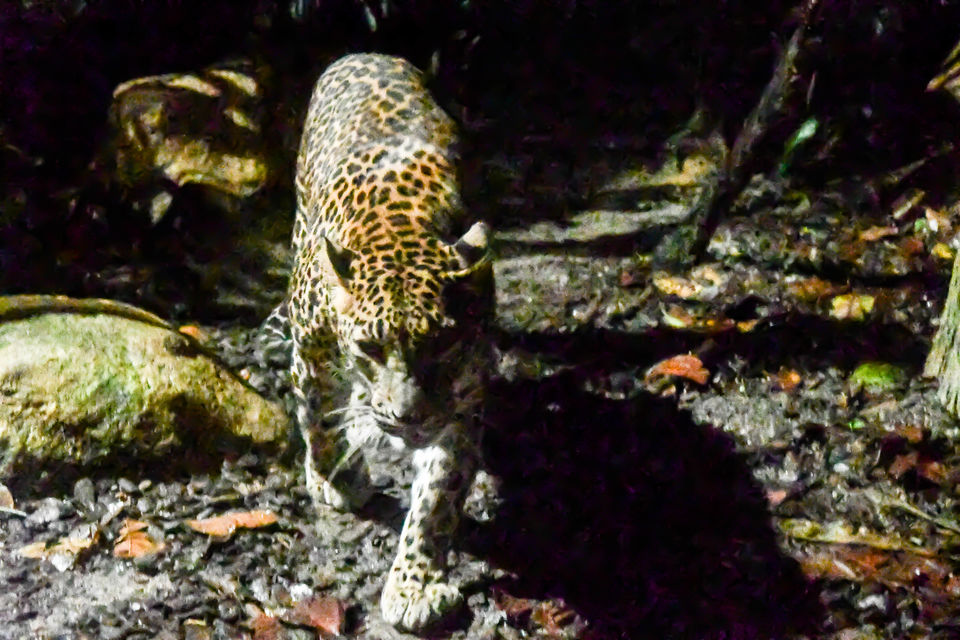 Marina Bay Sands Park
It is the iconic hotel with wide range of entertainment and shopping options. At the top of this hotel is the SkyPark, which has an observation deck with wooden flooring. This is perfect for an overall view of Marina Bay.
They have put a lot of thought in the architecture of the shopping mall. There is a small river kind of water body where boat rides are also available.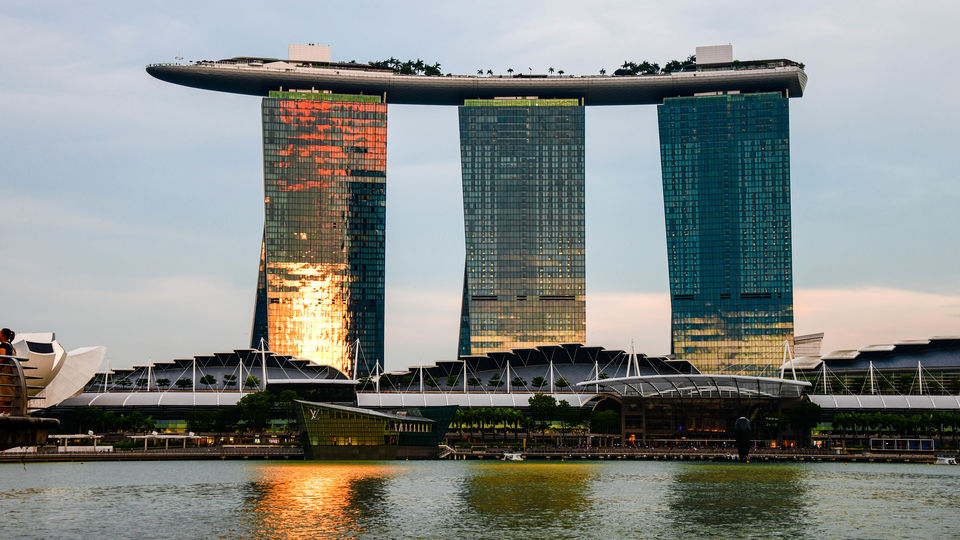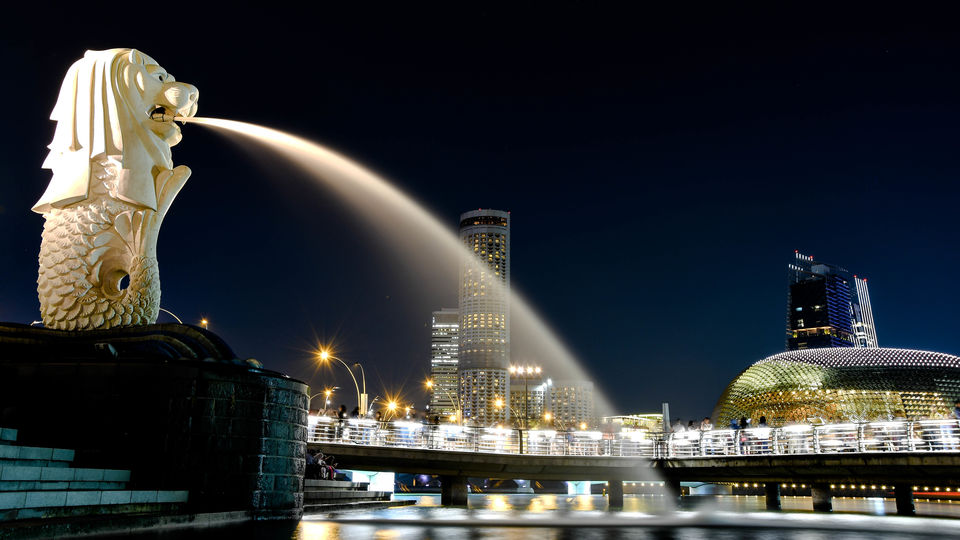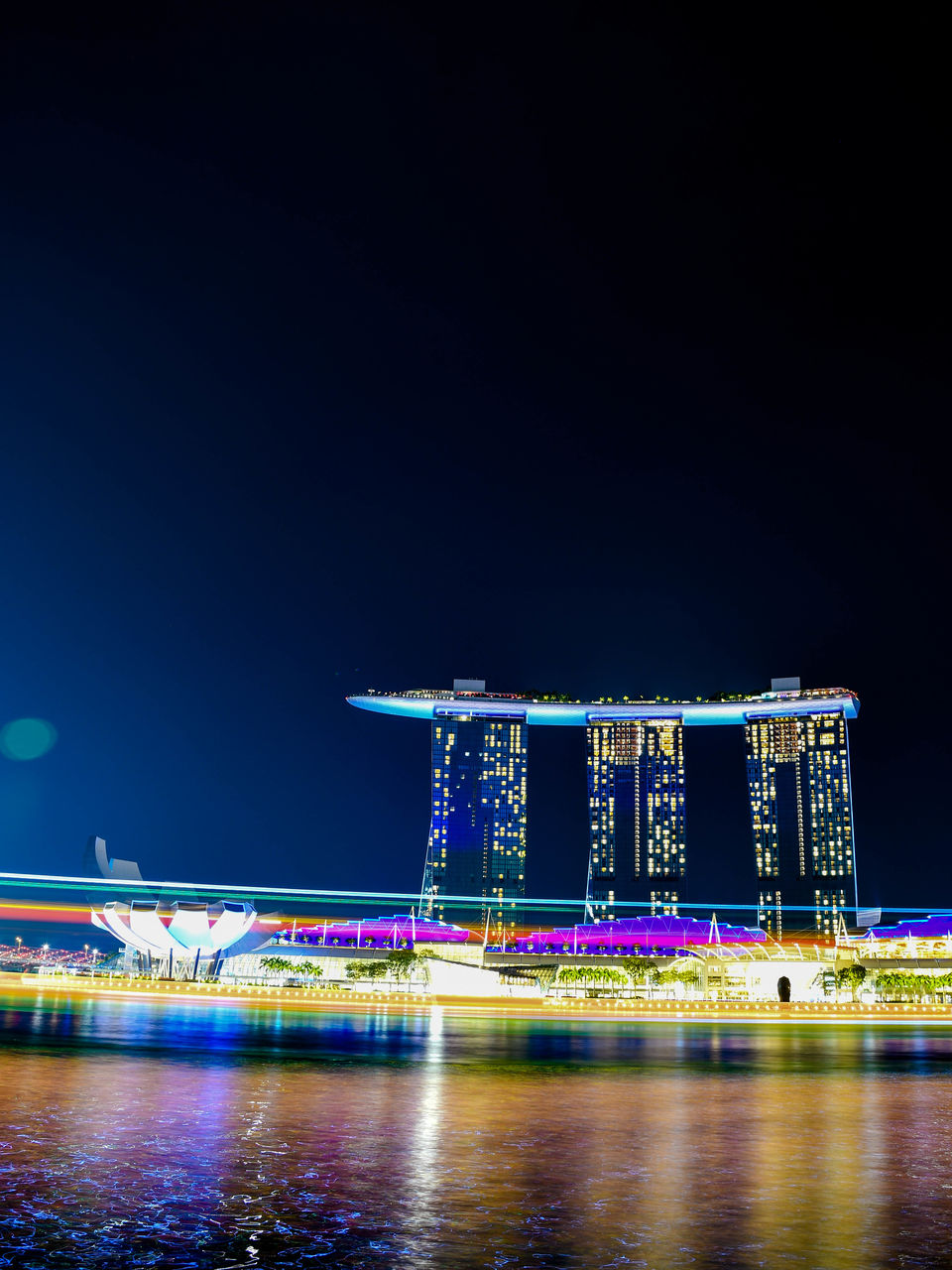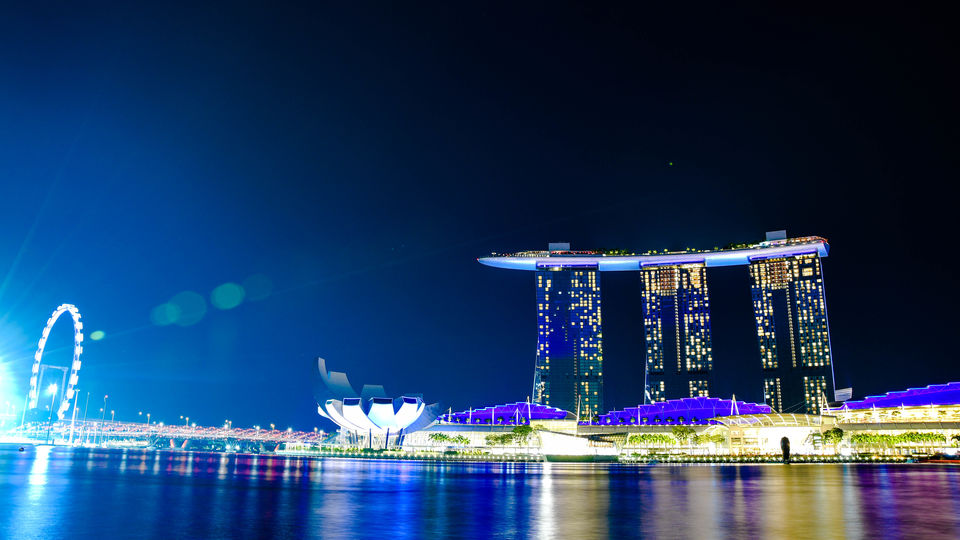 ArtScience Museum
Marina Bay Sands Park also has an ArtScience Museum. We got combo tickets for Future World and Art from the Streets. Future World was an enticing world made possible by technology. We enjoyed all the light, motion sensing and visual treats with the enthusiasm of small kids. It is a perfect place to spend time with your kids here.
The Art from the Streets was an art exhibition which as the name suggests, of street art. There were some really good pieces of artwork there.
Merlion is the official mascot of Sinagapore that has a lion head and the body of a fish. This is a typical tourist destination. The view of Marine Bay Sands Park, Esplanade and Singapore Flyer is beautiful. Make sure you are there before sunset, so the scenic beauty can be captured. Also one can walk around and reach Marina Bay Sands Park via Esplanade.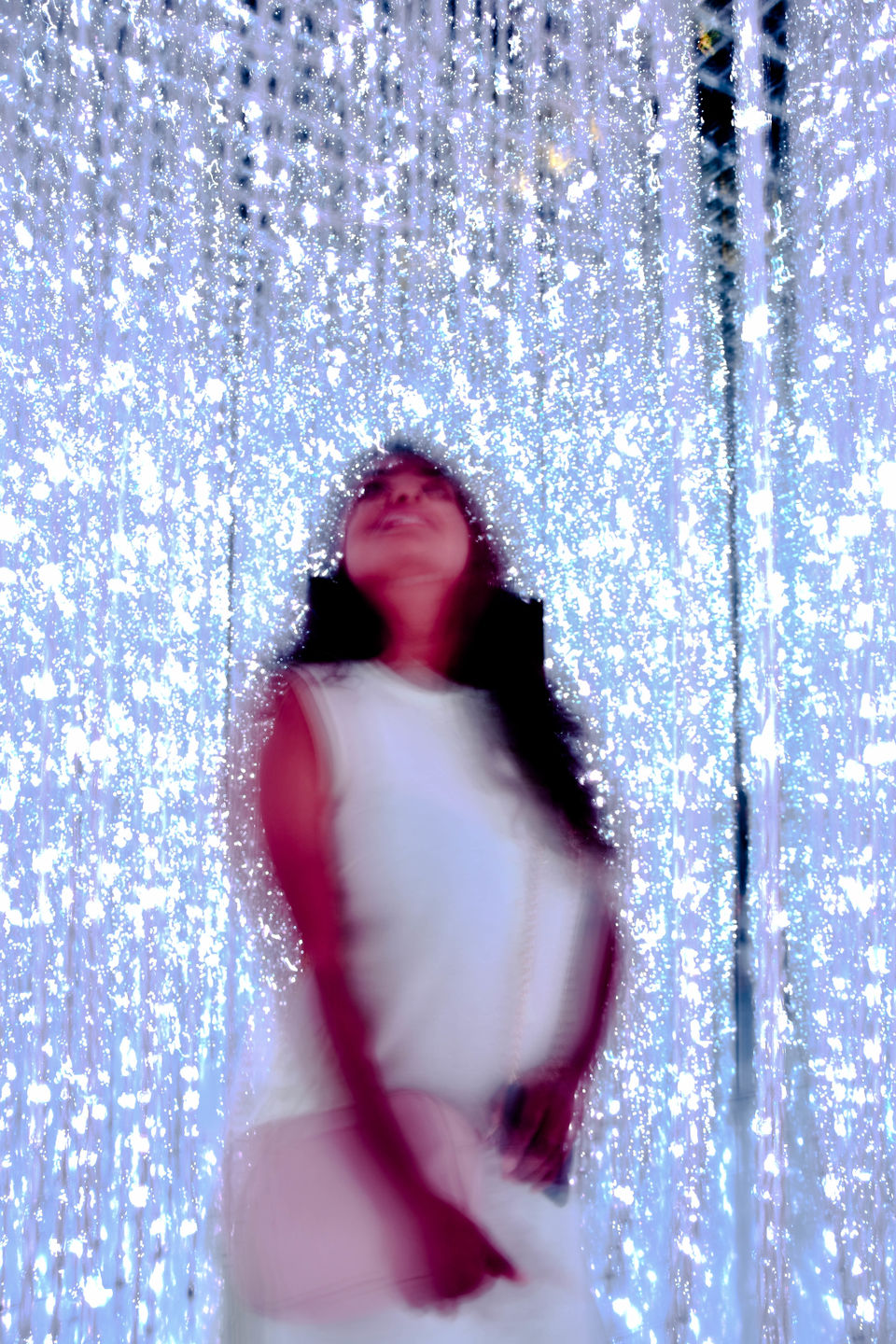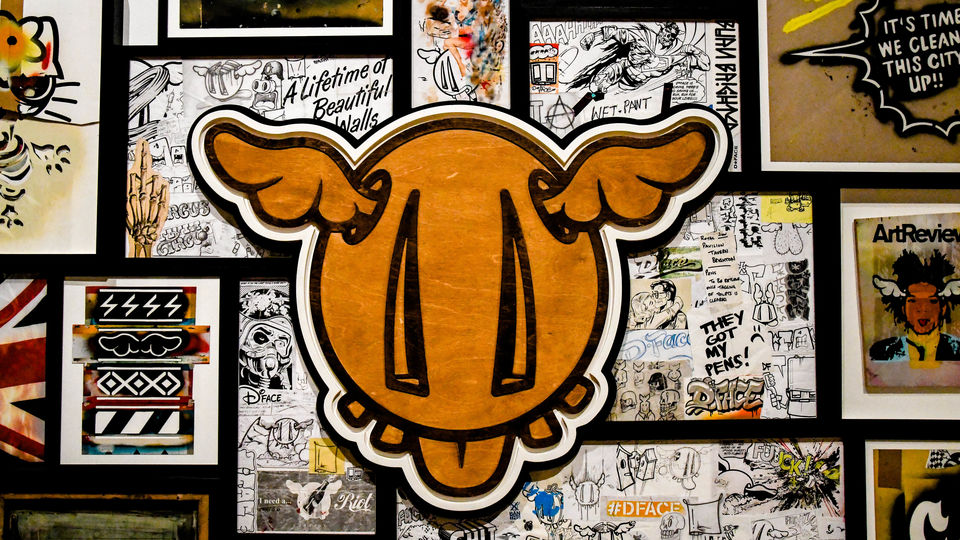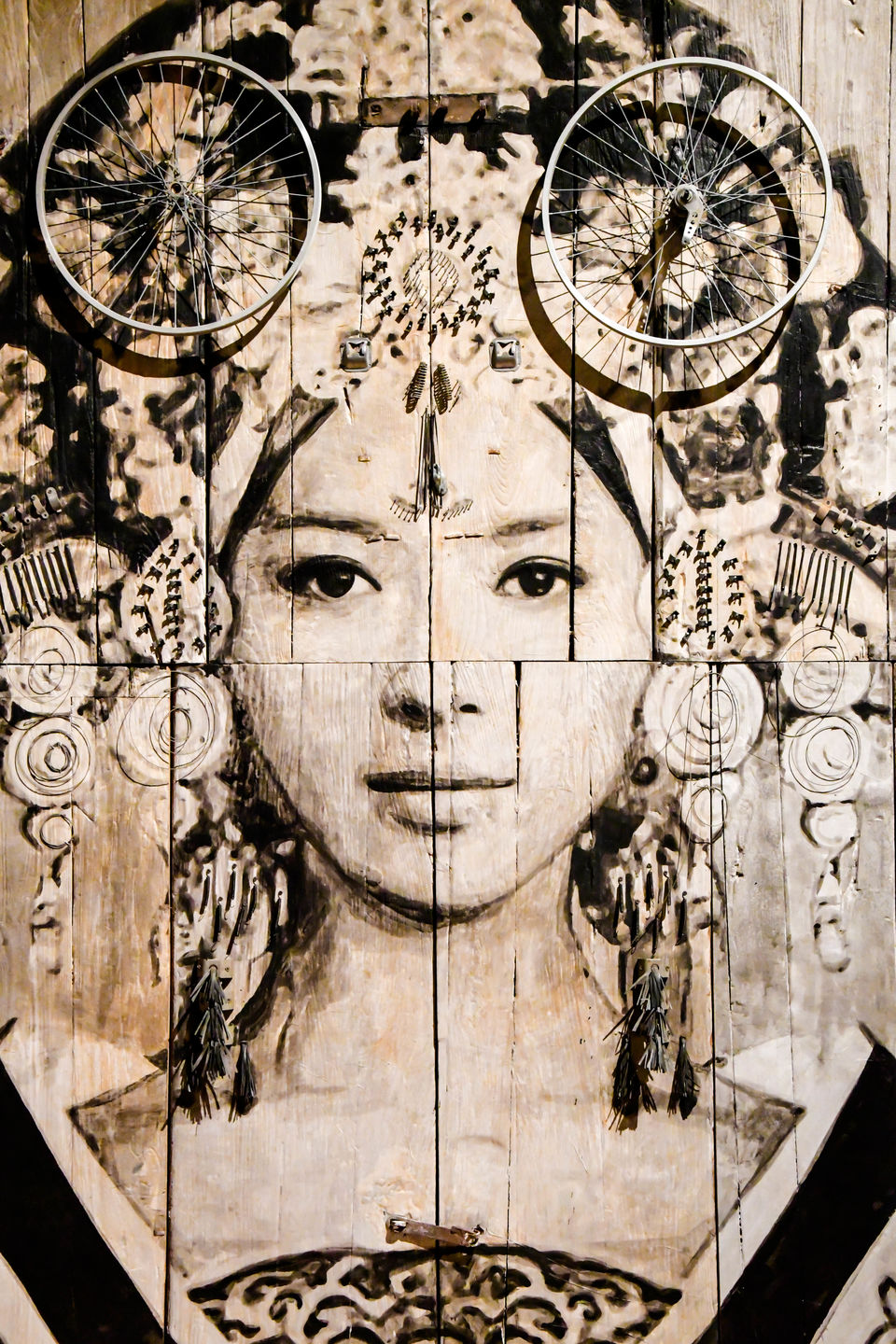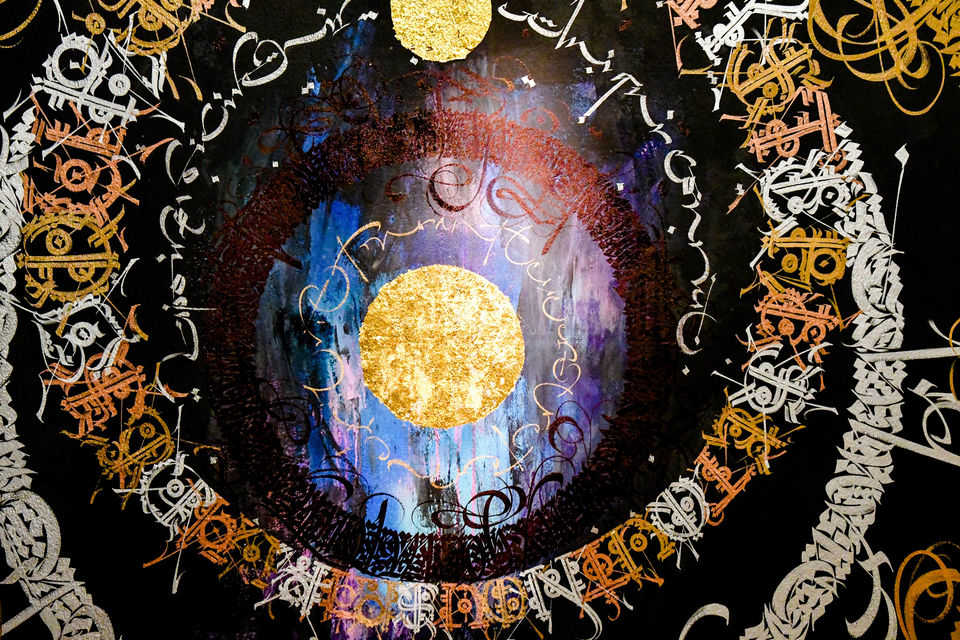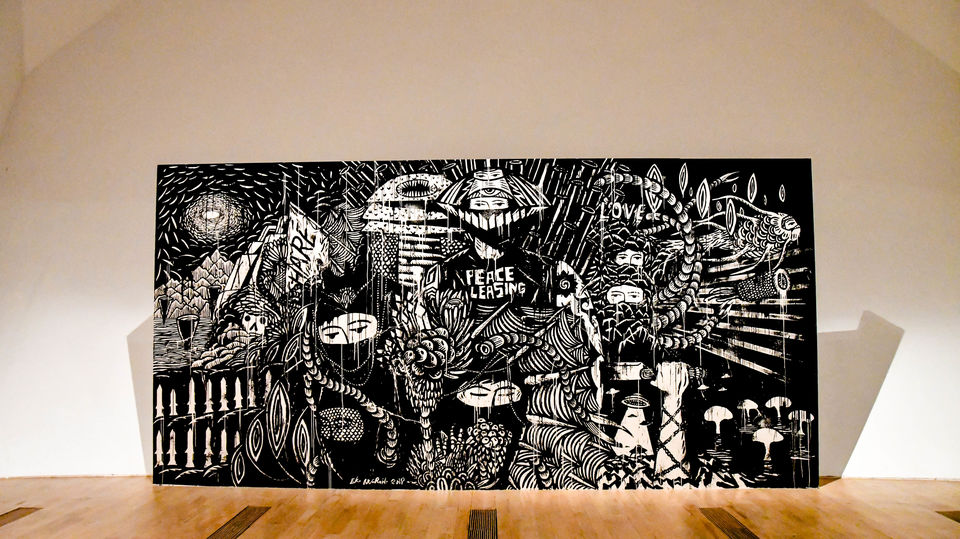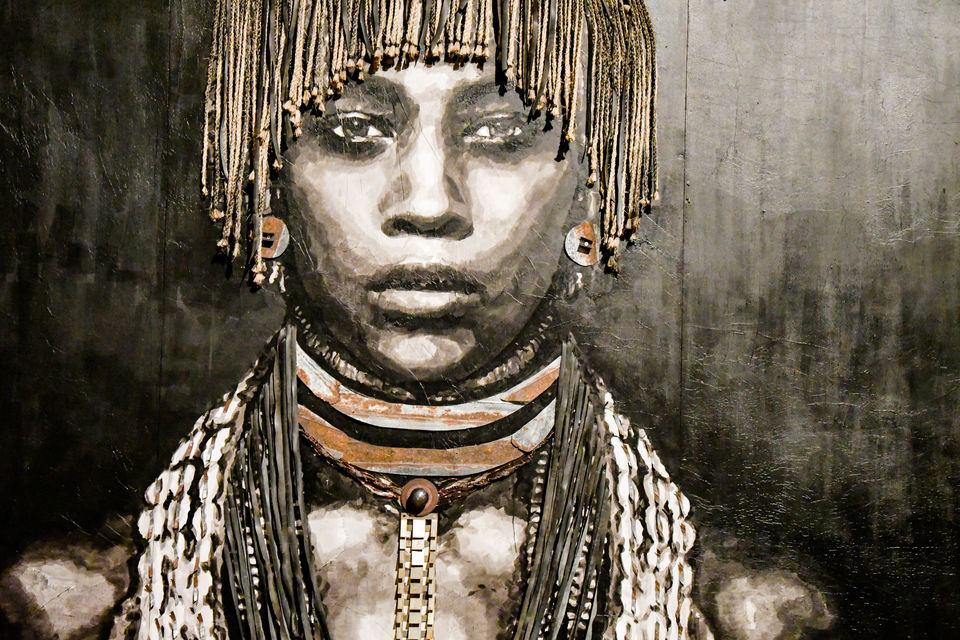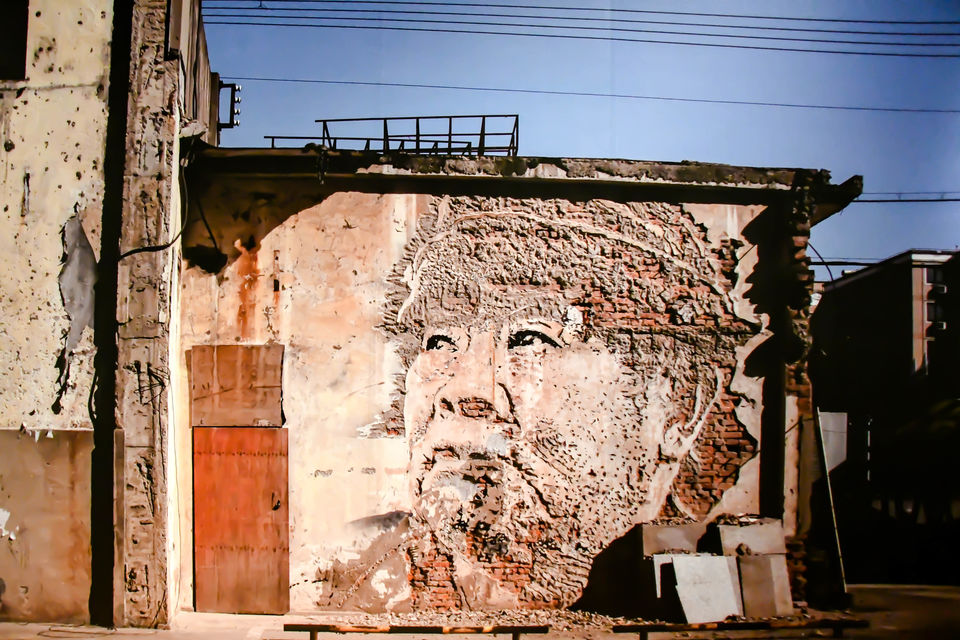 Gardens by the Bay
Gardens by the Bay is a nature park which spans over hundreds of acres. Even before completely entering the park there are enough photographic views. We entered through the bridge from Marina Bay Sands Park, where we can see the DragonFly Lake. A distant view of the three main attractions of the park, Cloud Forest, Flower Dome and the Supertree Groves is a perfect picture. The park has multiple other sections depending on various categories of plants. Each plant has the details written for laymen to understand. There are ample places to sit and enjoy the greenery. Also there are art sculptures all over the place.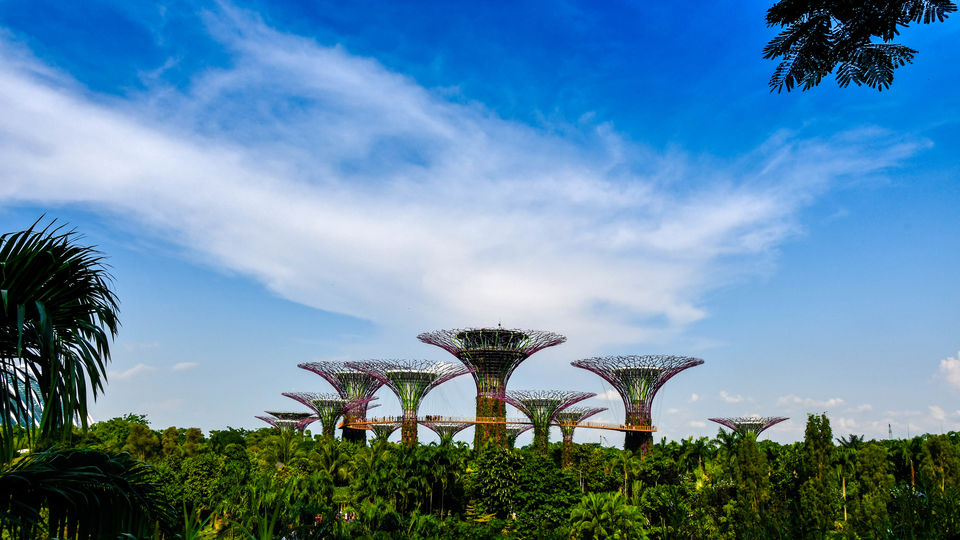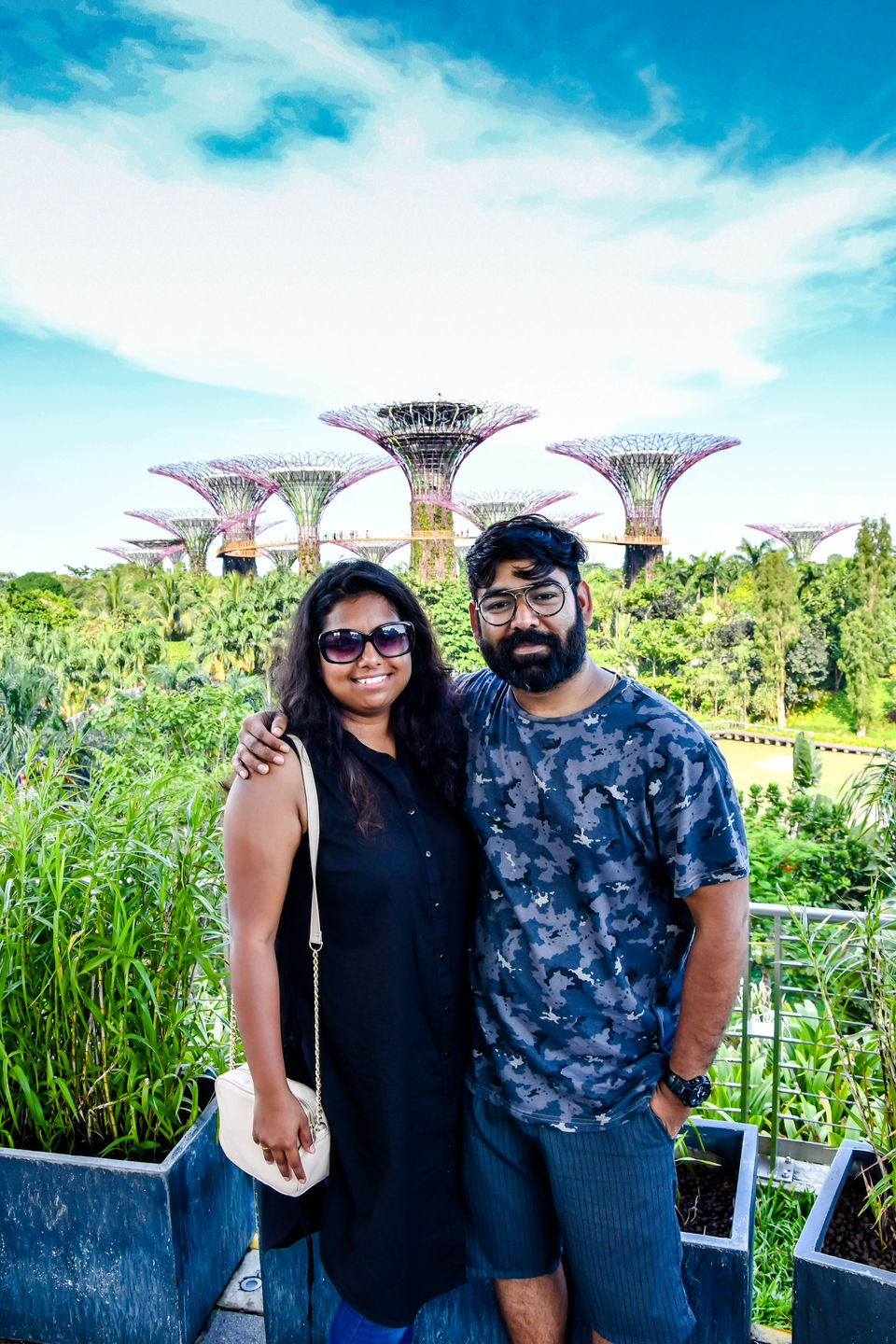 Cloud Forest is a greenhouse-type glass structure which mimics a misty tropical mountain. The majestic waterfall ensures a gasp from the visitors. Different levels of this forest host various plant species. The topmost section has pond, ferns, moss and carnivores plant species. To go on the lower level is the Cloud Walk on which one can view more plants and different angles around the mountain. The Waterfall view gives a closer look at the waterfall and the moss/plants around this. The Crystal Mountain Cave has educational stuff about geology and various types of crystal displays. The Treetop Walk as the name suggests gives a bird eye view of tree tops, again a great place for photographs. The Cloud Forest also hosts a gallery and theater with information of how this whole forest was built. At the end of the path is the Secret Garden, it is a beautiful walk with cave like structures and orchids.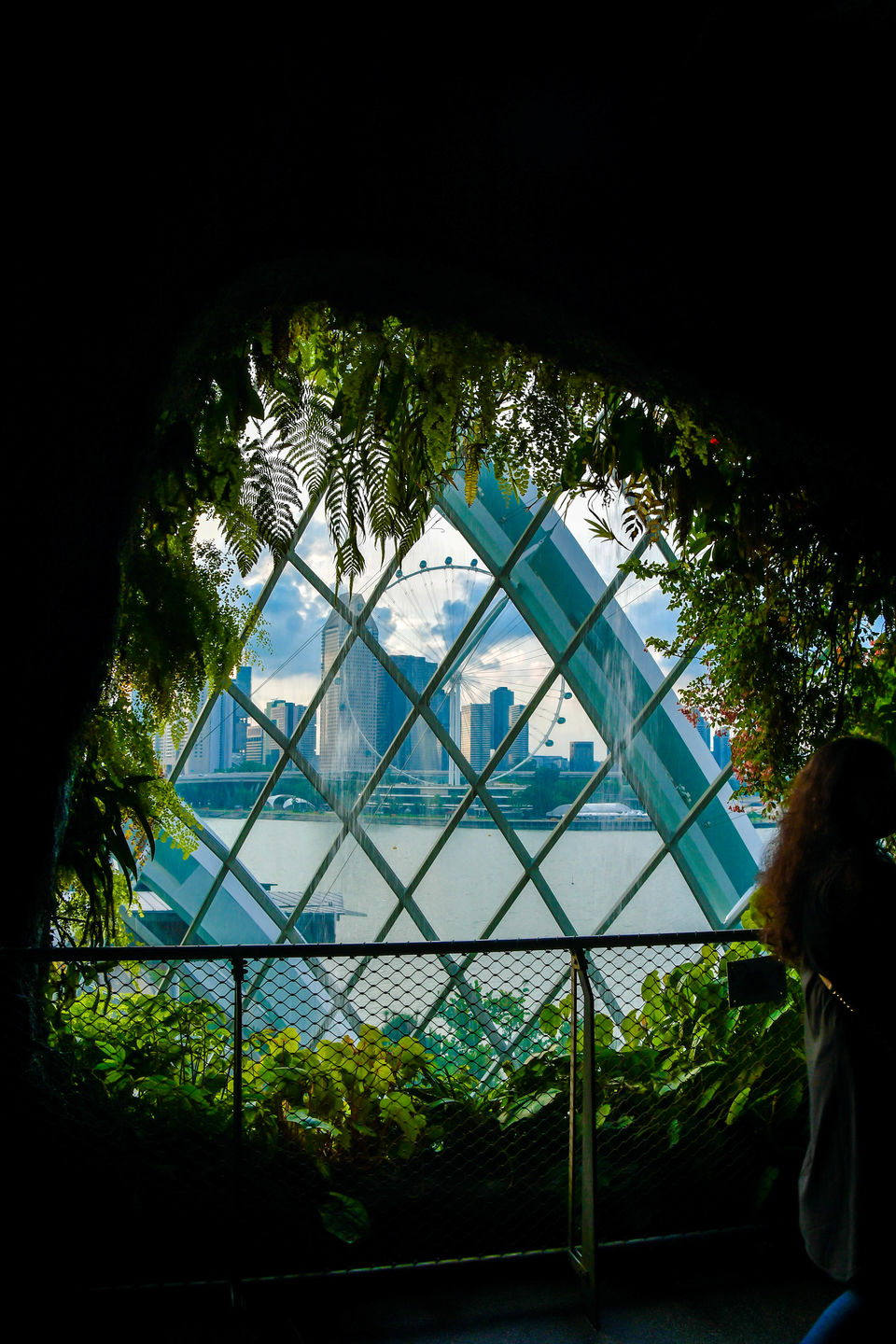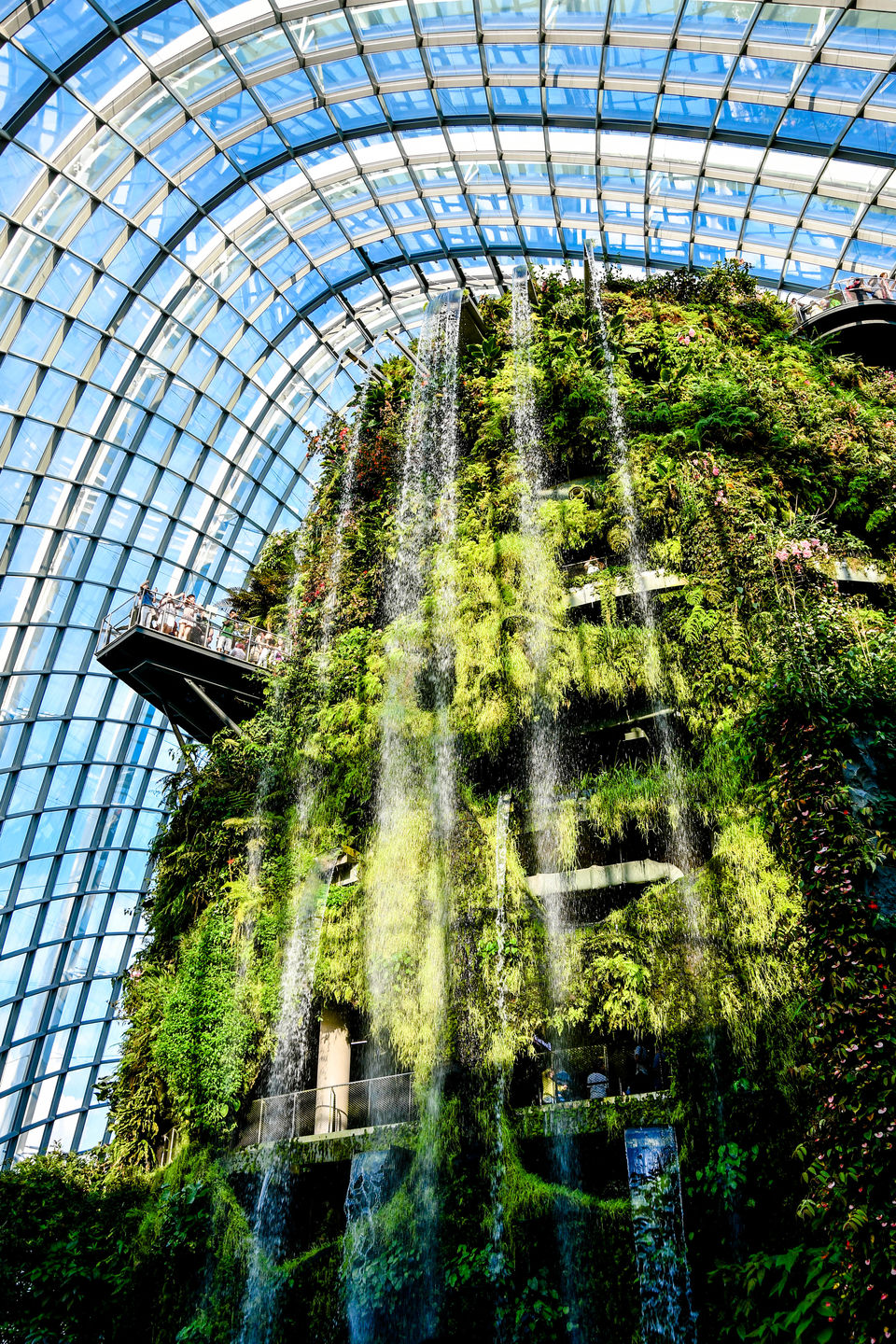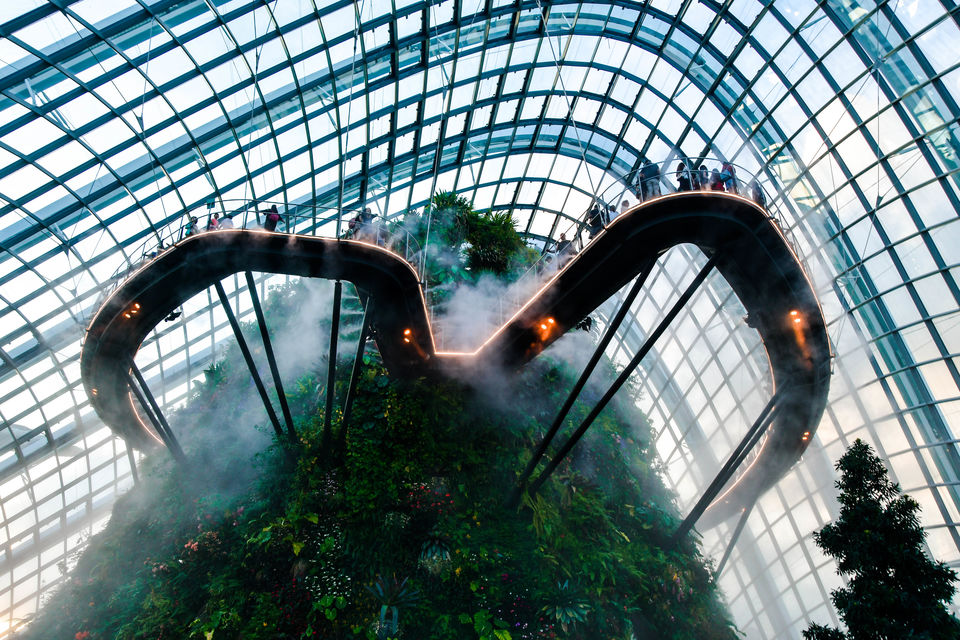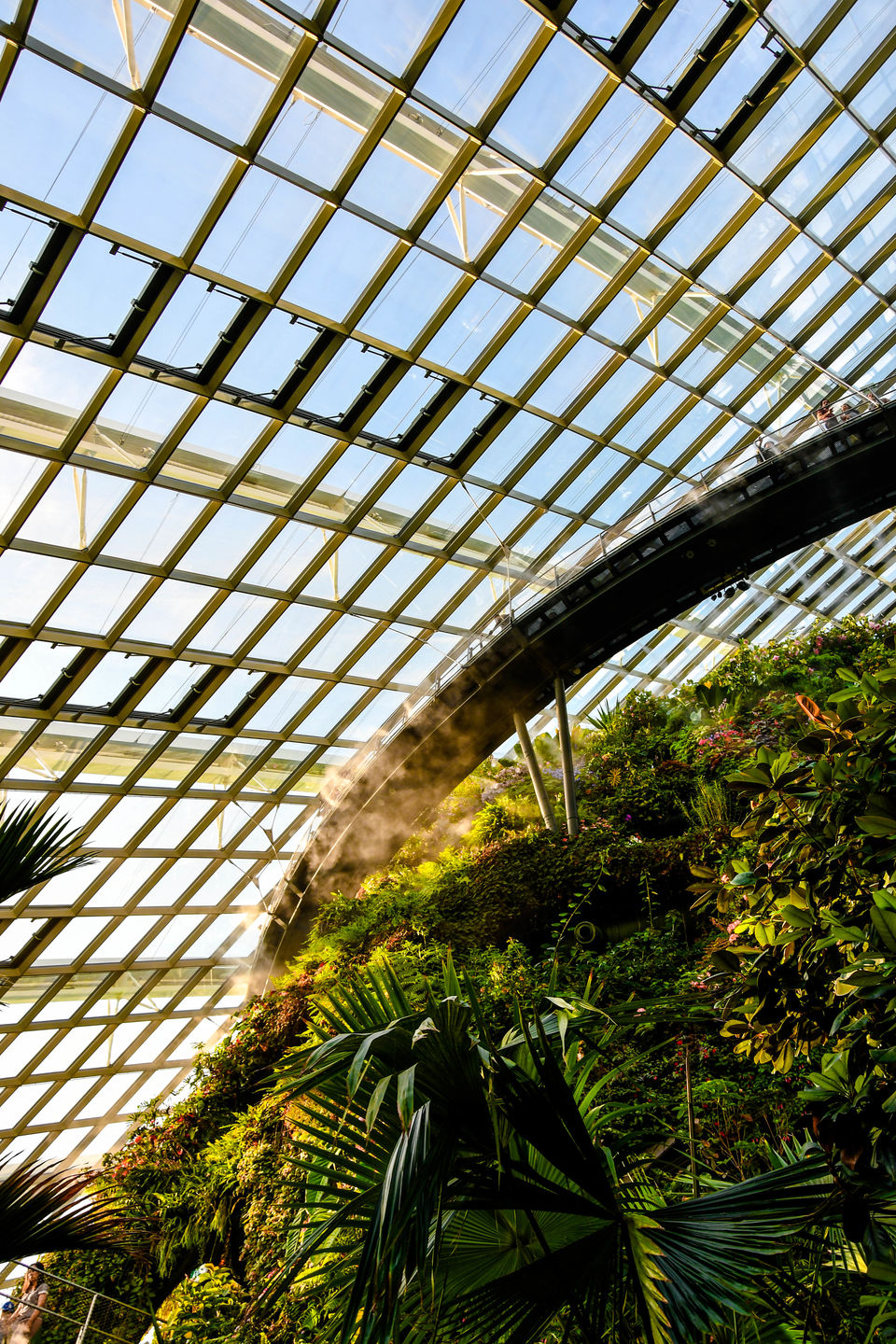 NOTE: Make sure to take a jacket or wrap, one can feel a bit chilly inside. There can be a lot of visitors at any point of time, which translates to long queues. Typically these queues at the end split in two, the elevator and by stairs. If you are fit to climb almost 5 floors, opt for stairs, as elevator queues are longer.
Flower Dome is a glasshouse which houses countless plants and flowers from the world. They regularly have a flower themed display at the Flower Field for the visitors.
The Supertree Grove is a bunch of tree like structures, also build to act like one. The OCBC skywalk gives the beautiful panoramic view of the Gardens, Flyer and Marina Bay Sands. Every day at specific timings there is a light and sound show (Rhapsody Show) which is a must visit.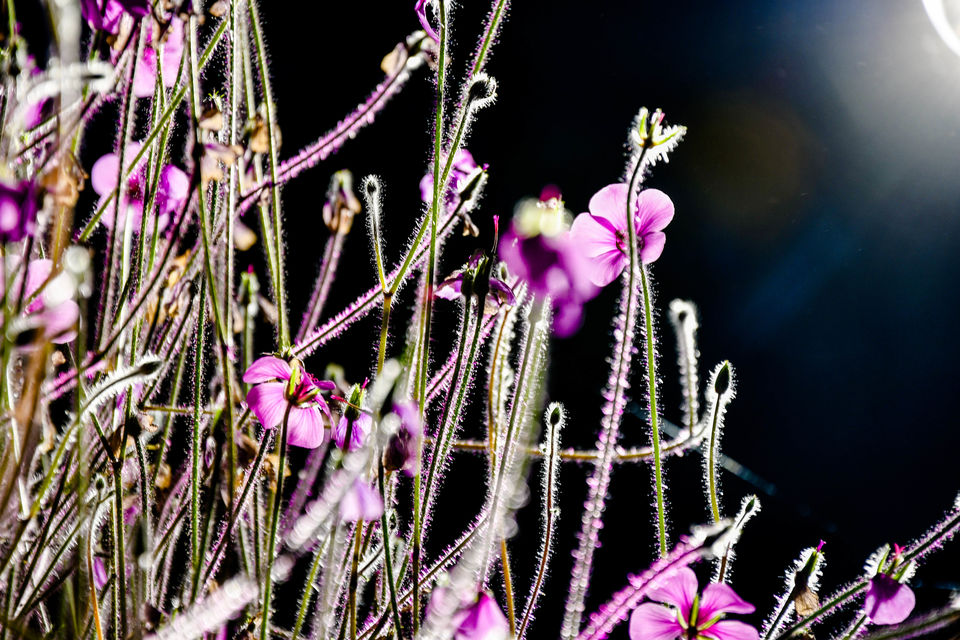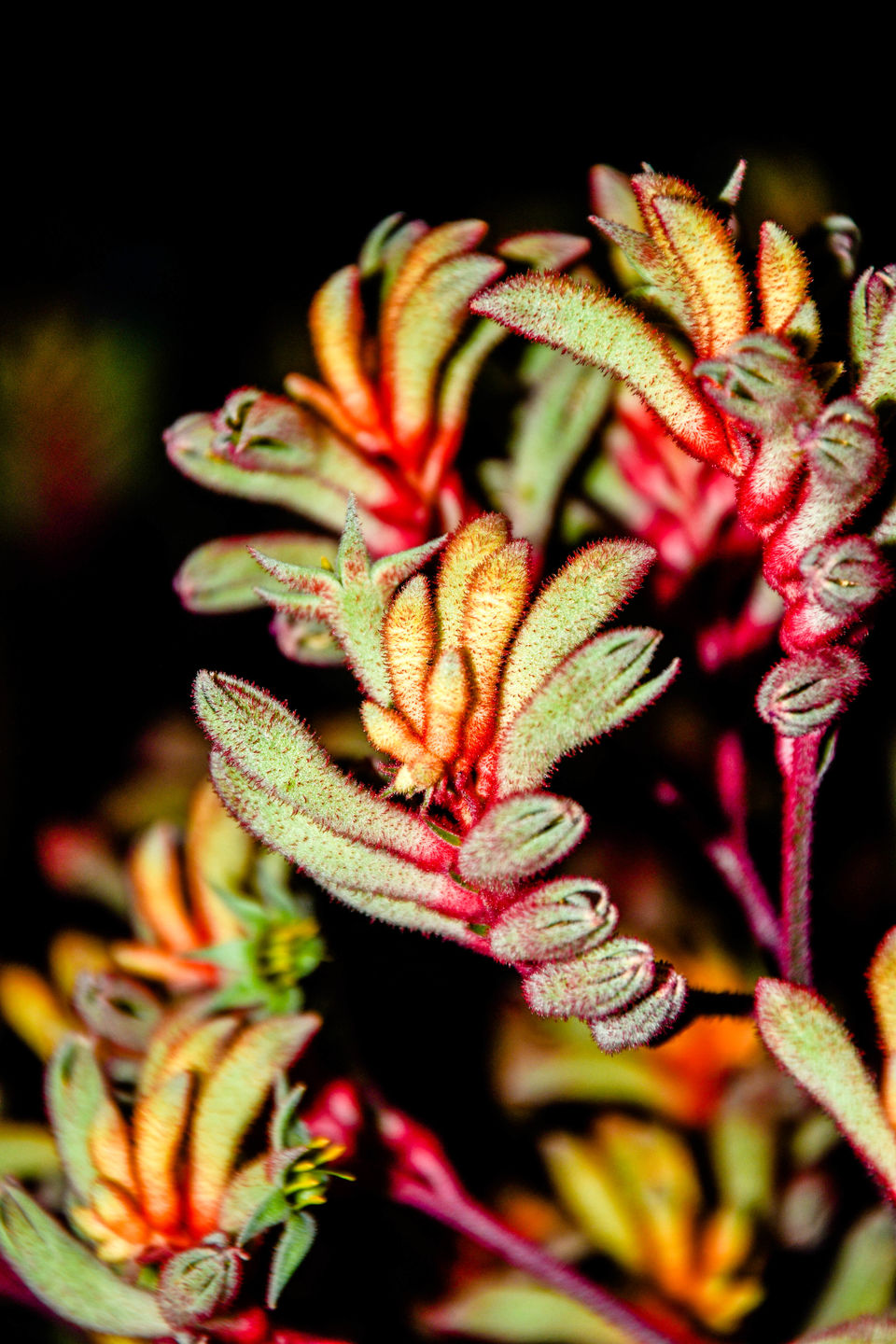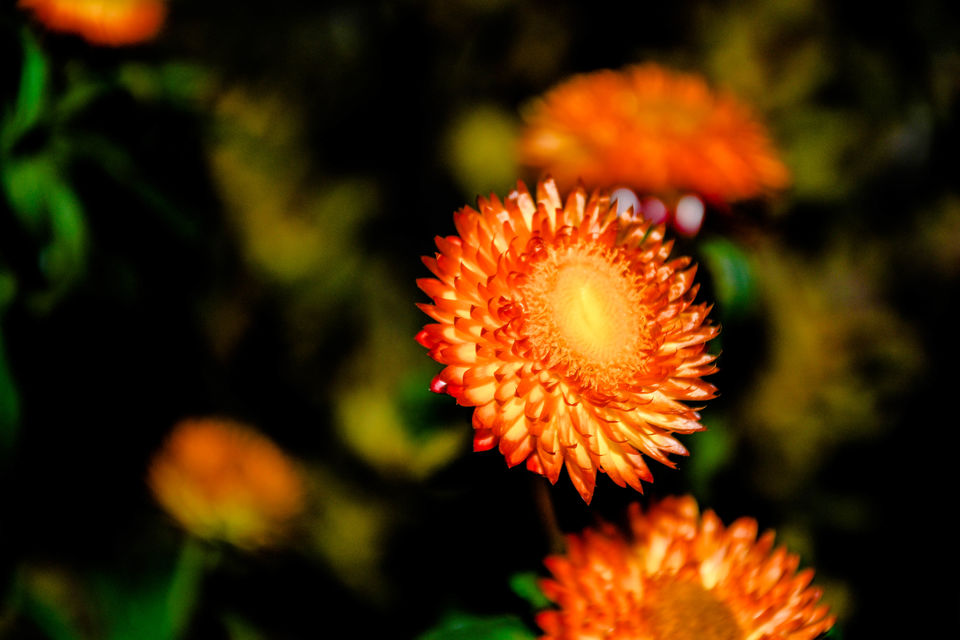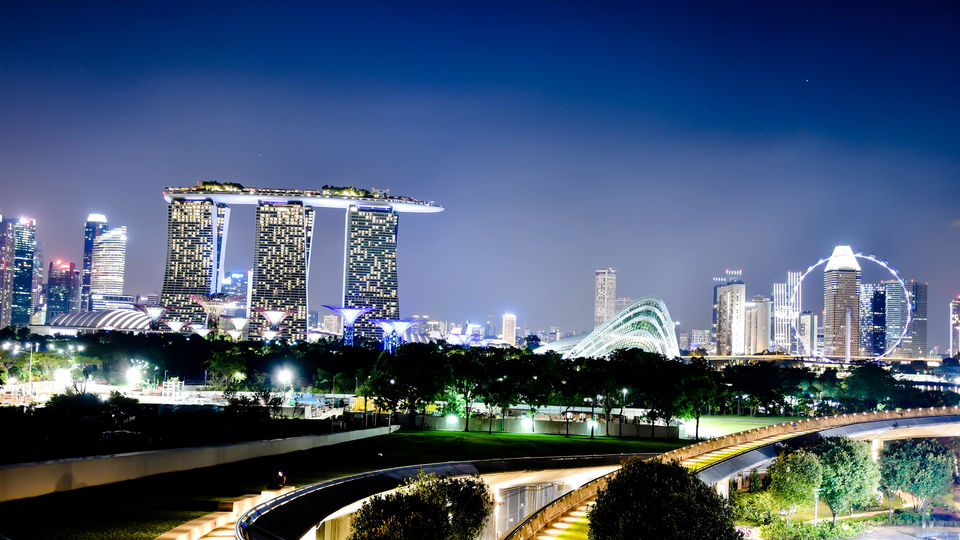 NOTE: Once you reach the Gardens look around and find the perfect place according to your convenience. For us a bit distance gave a good view of the show, where we could see the patterns on each tree.
Sentosa
Sentosa is an adventure filled island of Singapore. We reached there by monorail which starts from Vivocity mall. The good thing was we could swipe our regular MRT card for the monorail. There are many attractions to explore here. We had just one day for Sentosa so we chose to go for Universal Studios and Wings of Time. It was an easy choice to make because we have visited similar attractions elsewhere like Madam Tussauds, aquariums, trick eye museum.
We were jumping with excitement for spending the day at Universal Studios. Right from selfies at the iconic globe to shopping for our favorites we enjoyed every bit of it. It would take a full-day to explore all the rides and shows at the park. Unfortunately the ride Battlestar Galactica Roller Coaster was closed for maintenance. Also after standing in queue for quite some time, the Jurassic Park Rapids Adventure ride encountered a technical issue as we reached. Our favorites included TRANSFORMERS The Ride; The Ultimate 3D Battle, The Water World, Lights Camera Action, Revenge of the Mummy. Personally we liked the Revenge of the Mummy in LA better than this.
After Universal Studios, we took the monorail and reached the location of Wings of Time (the last station). We were there in time for the sunset and good seats for the show. It is a story telling session for around half an hour with spectacular laser, sound and light effects which leaves you awestruck.
There is another nicely lit up Merlion at Sentosa. We stopped there for some photographs on the way back.
The food court at Vivocity has a great variety of cuisines where we stopped for dinner, including Chinese, Malay and Indian.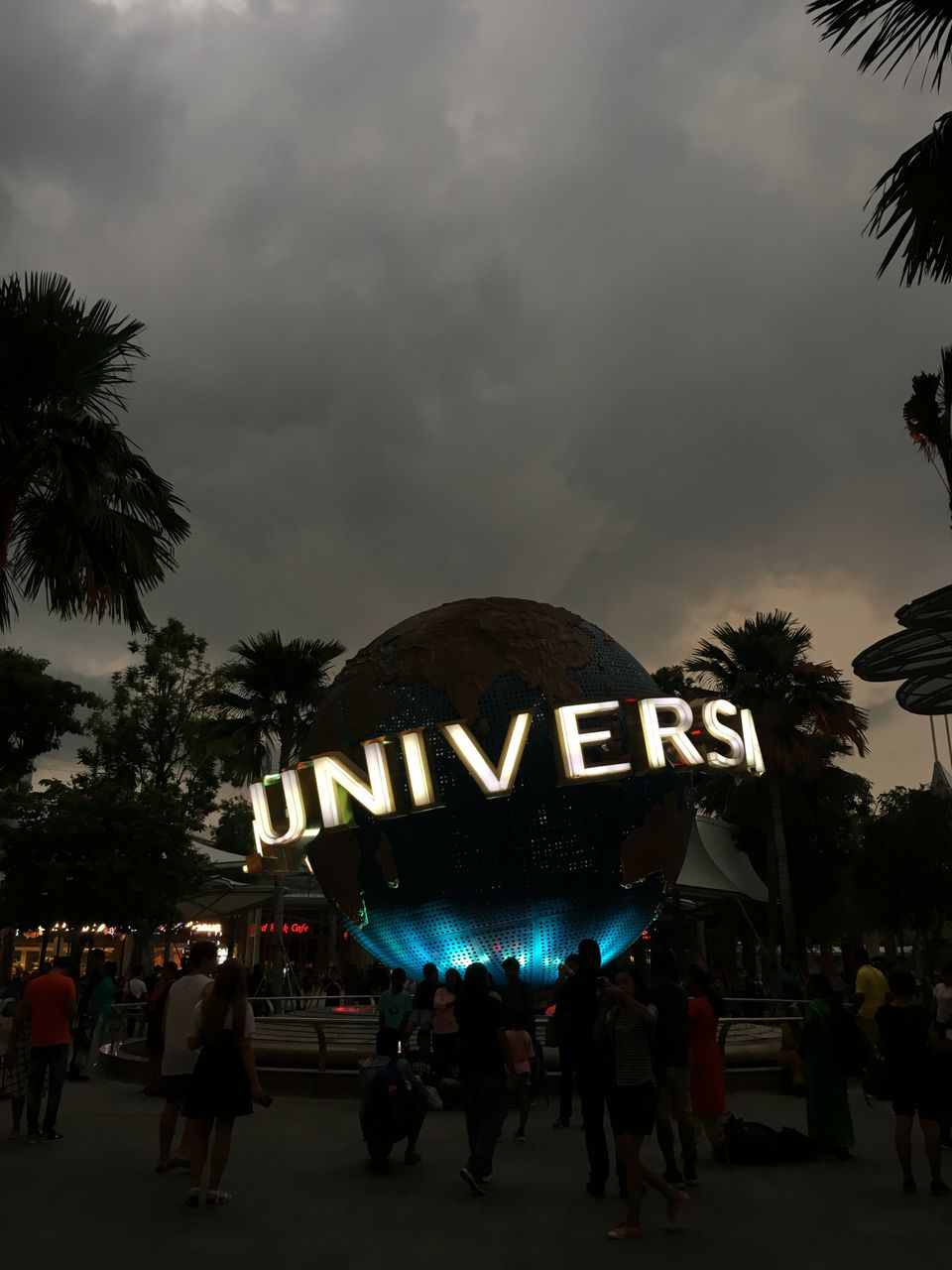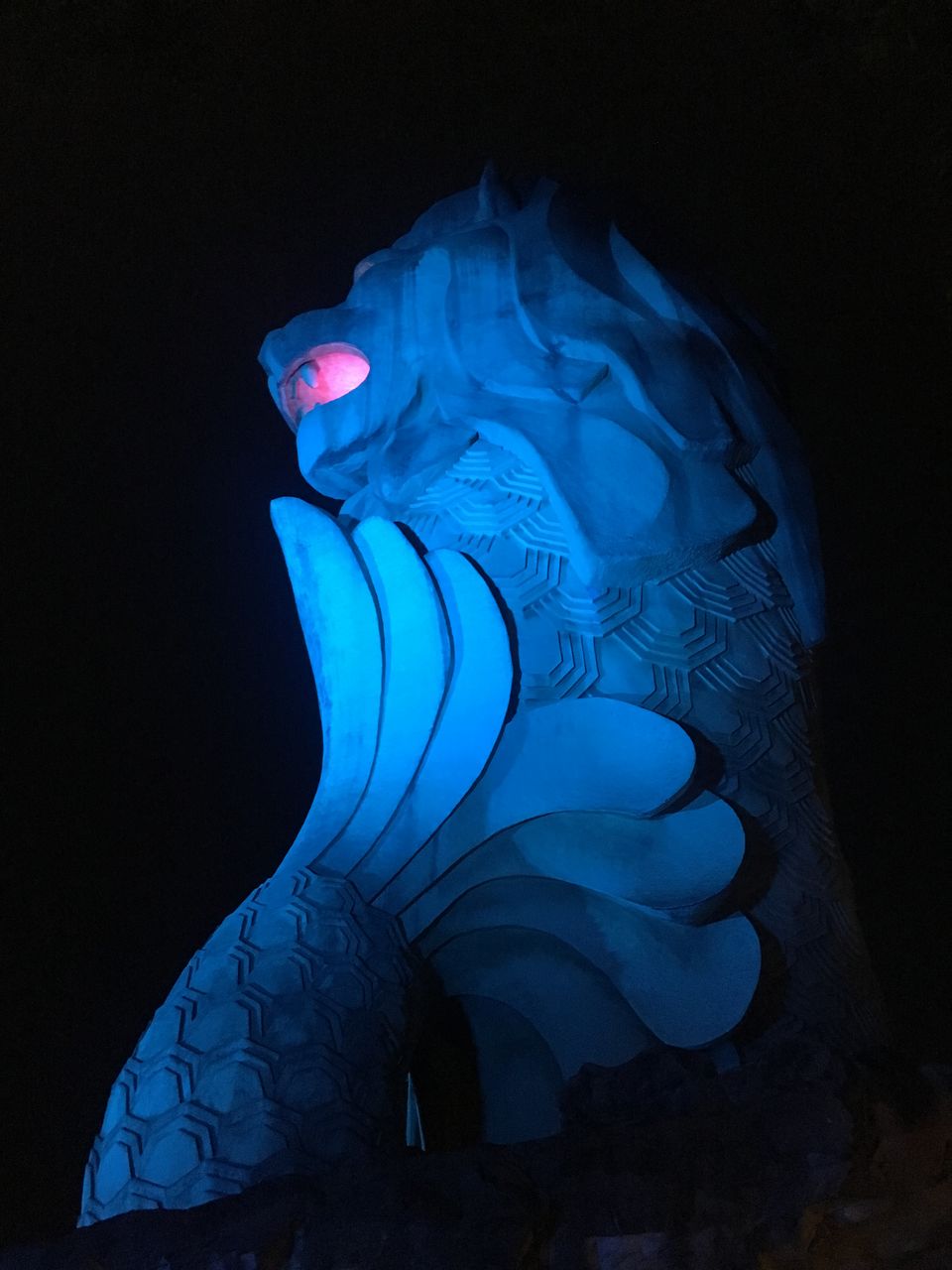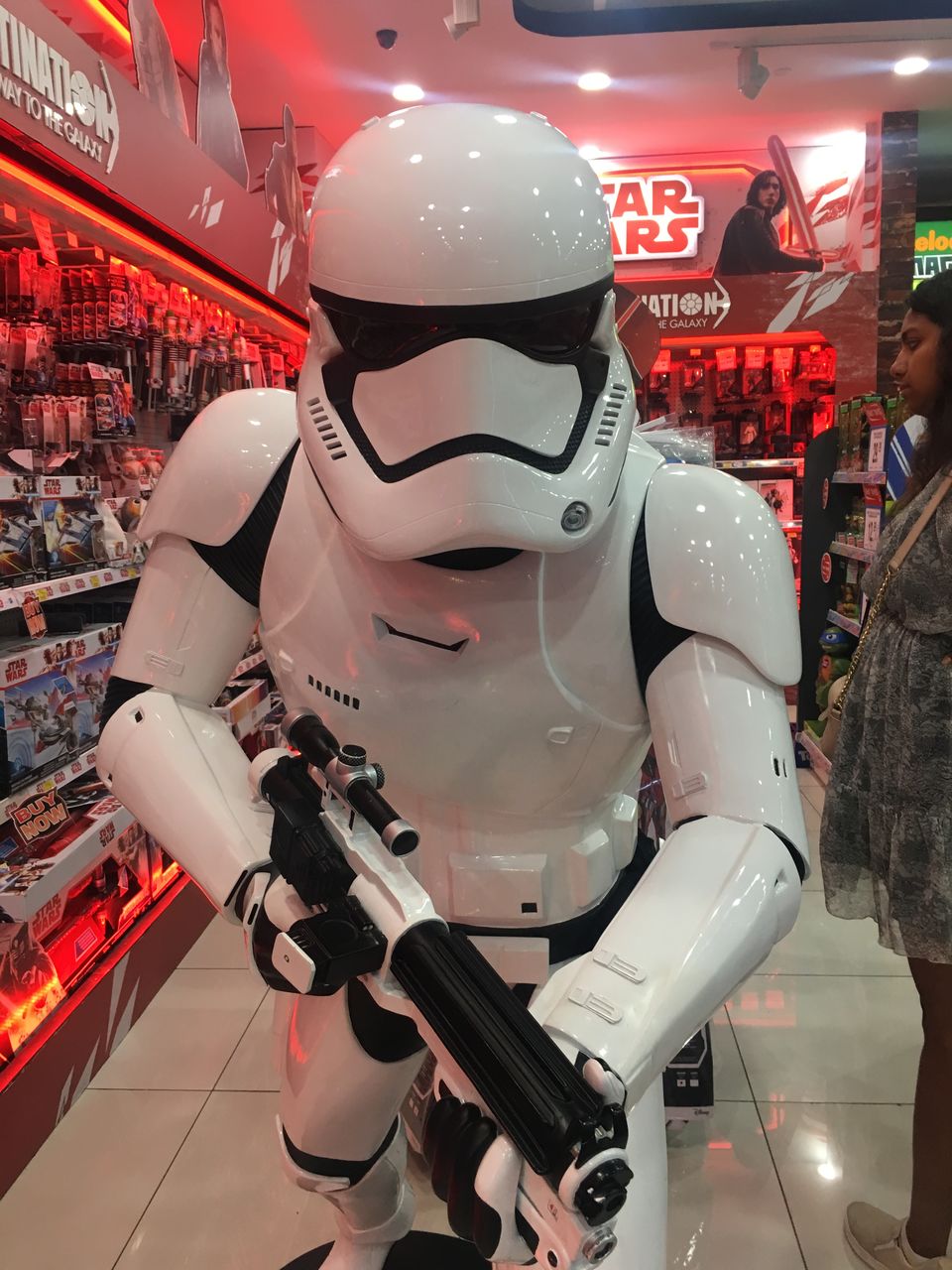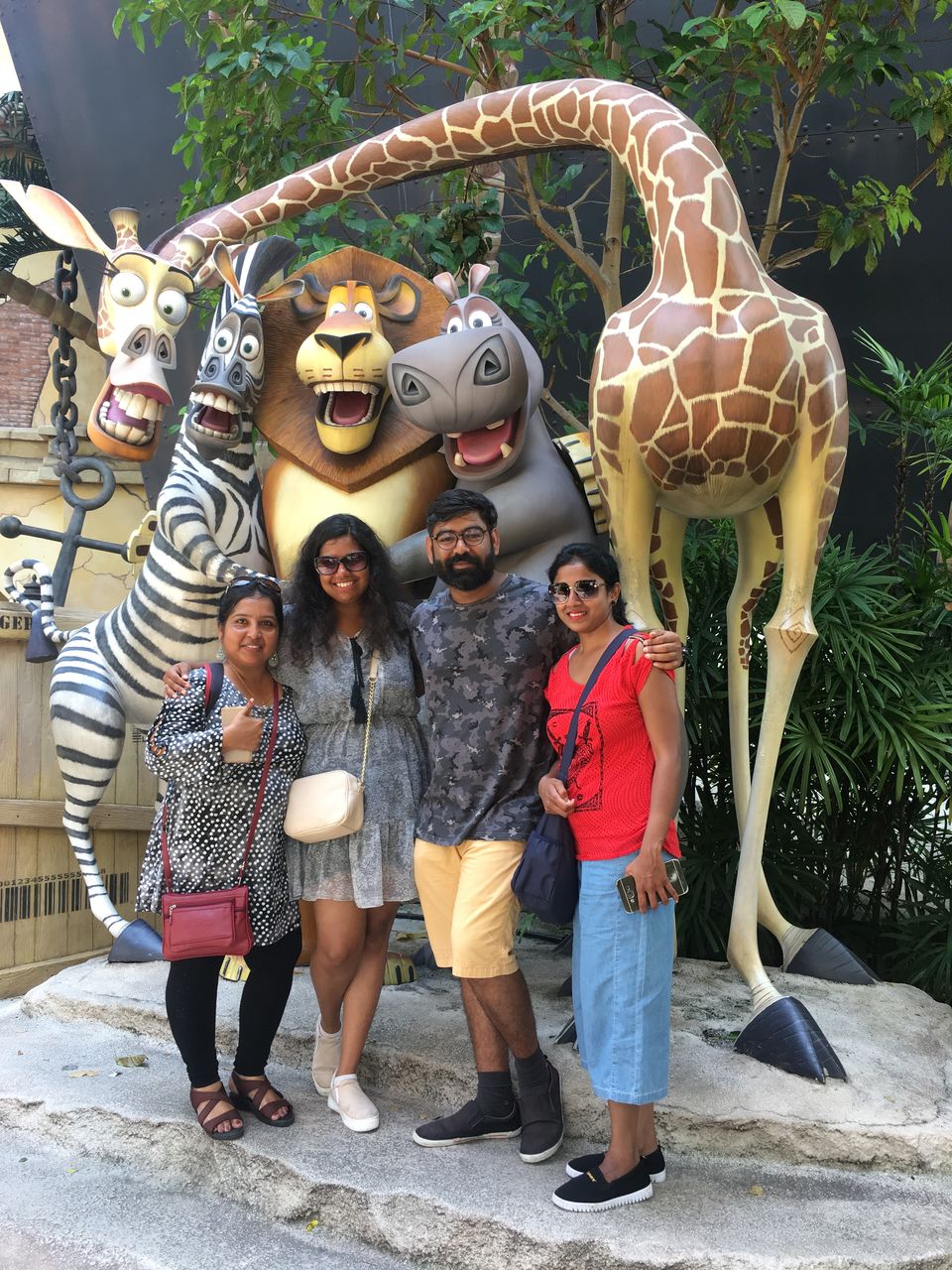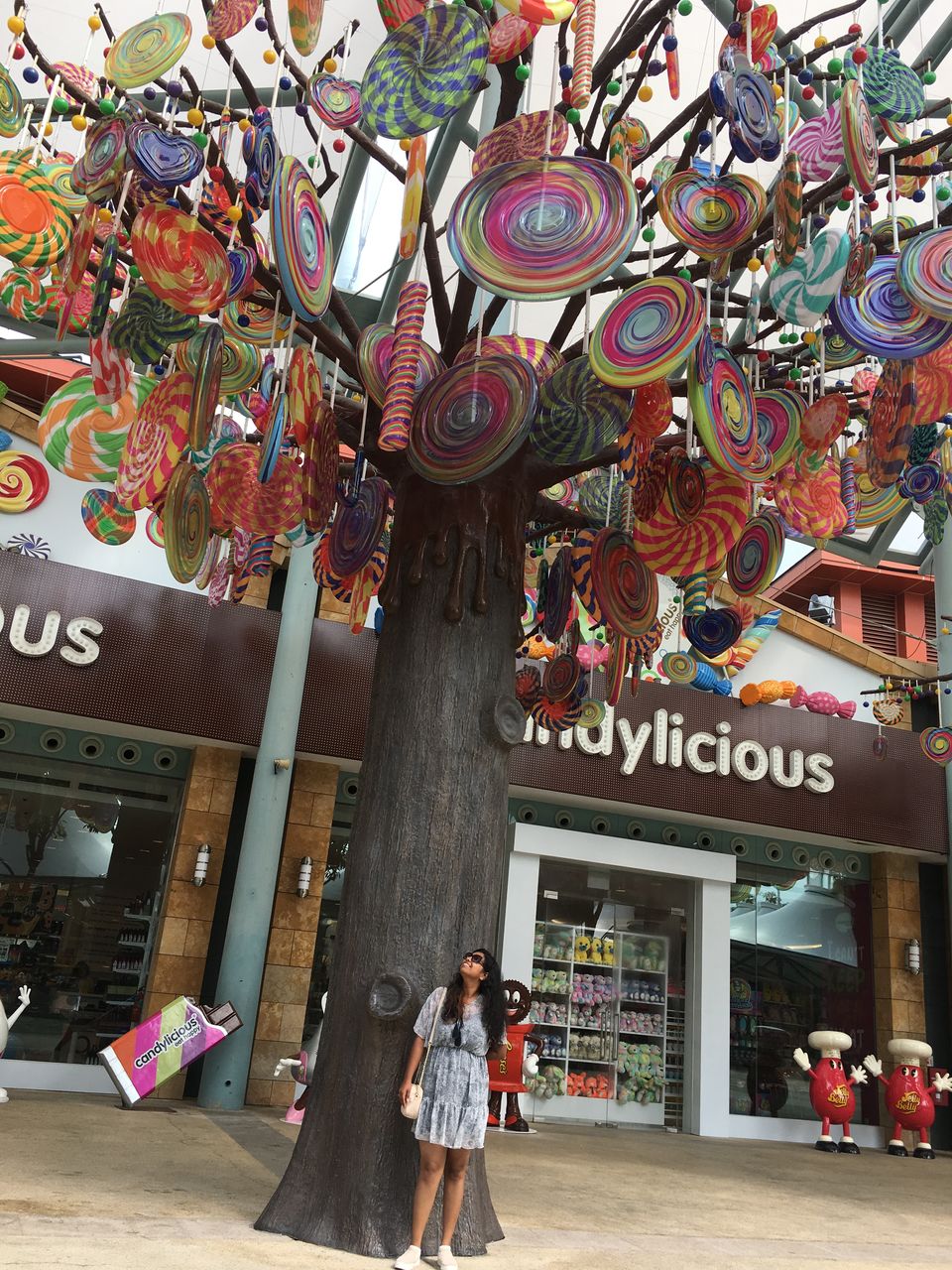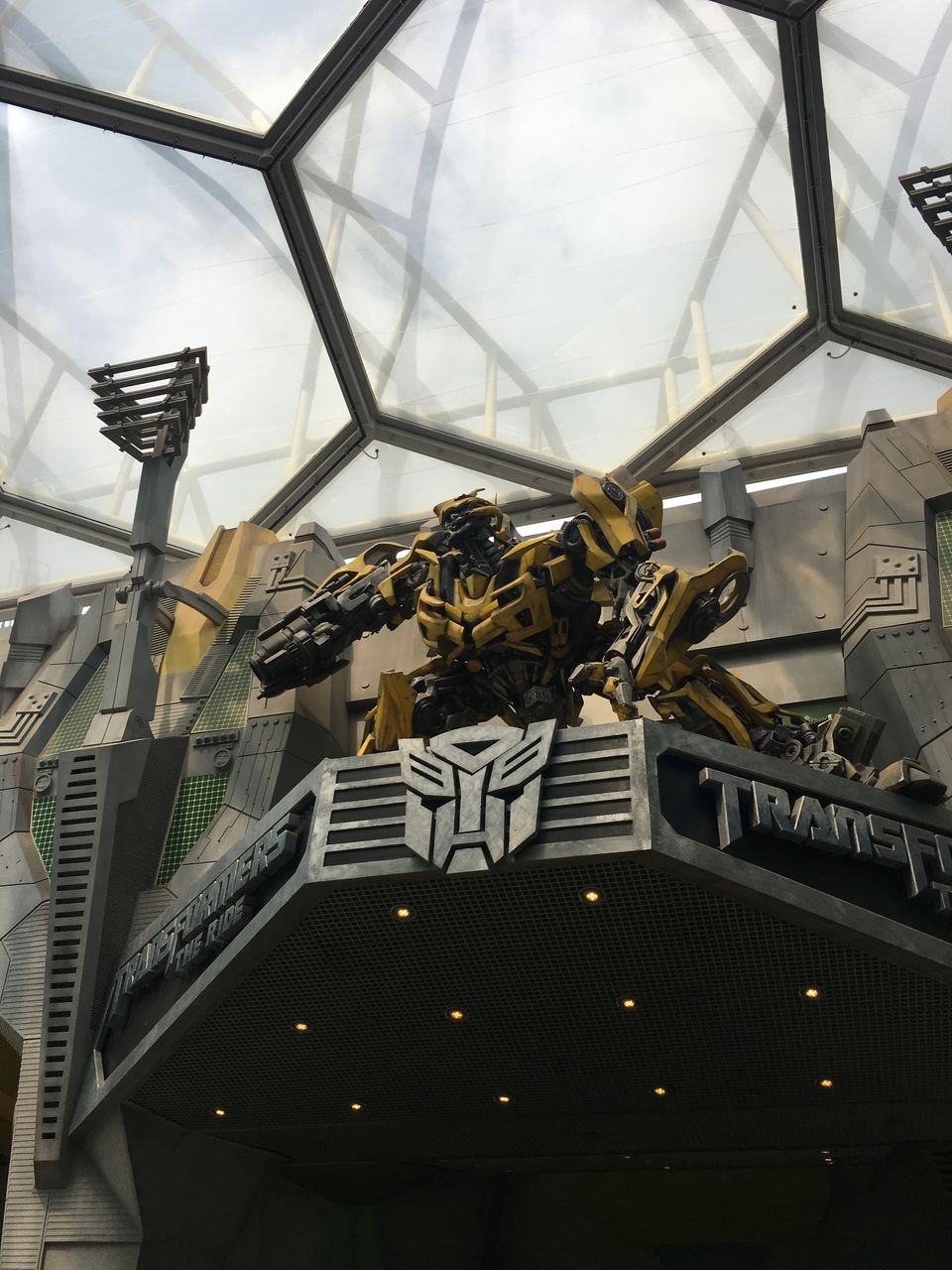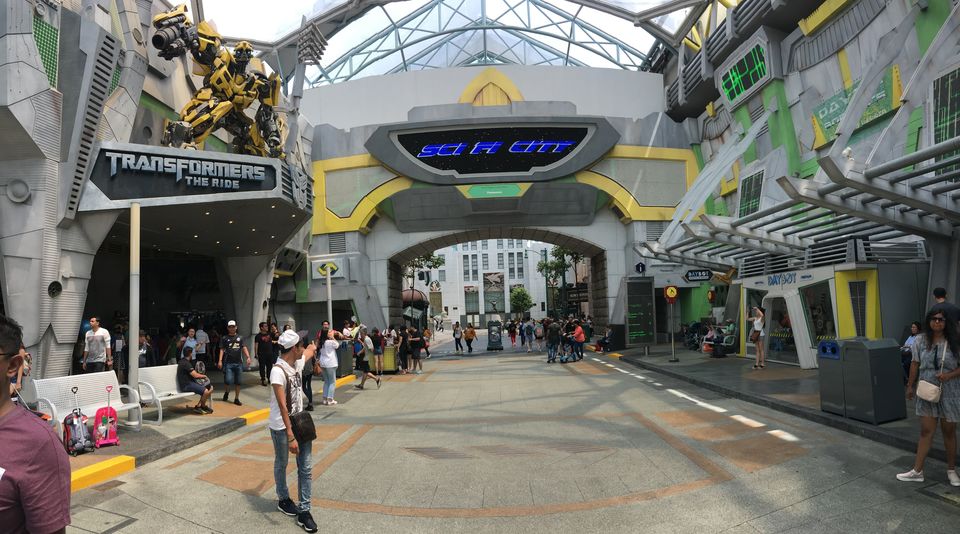 NOTE: Carry plenty of water and snacks if travelling with family, also protection gears from sun. If you want to explore more of Sentosa, prefer to stay at there and choose from the number of options available.
Clarke Quay
Clarke Quay is the riverside quay known for its nightlife pubs and bars. There are few well know restaurant chains here. There are also multiple well-known restaurants for seafood mainly black pepper crab.
The Clarke Quay Central mall is a decent place to stroll around. Azabu Sabo Hokkaido Ice Cream is a low-fat low-sugar homemade ice cream place. We had their Sea Salt Caramel ice cream and it was yum.
Being huge fans of cheesecakes, we could not miss out on the famous Asian inspired cheesecakes from Cat and the Fiddle. We got two of them The Modern Duke's Pudding (Oreo Cookies & Cream) and Apple of My Eye (Apple Crumble) and very not disappointed. They were one of the best cheesecakes we have ever eaten.