The ones who wrote them most definitely felt it in their bones and I hope that you there, sitting in your office chair pensively scrolling down your laptop/mobile screens do feel a slight shiver in your veins, the shiver of wanderlust as you read these quotes. This list is a melange of the best travel quotes consisting everything from road trip quotes, to inspirational travel quotes, and quotes about adventure and travel. So keep scrolling!
"I measure life by countries, not years."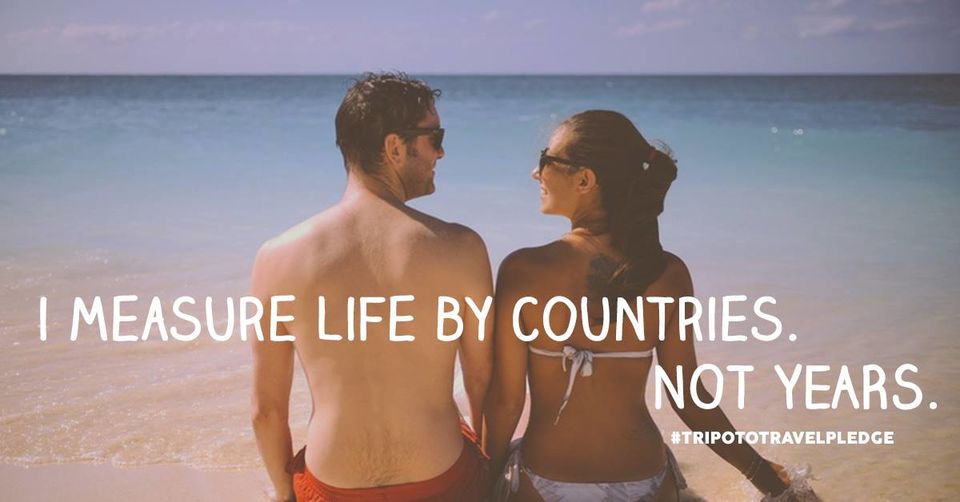 "Travelling tends to magnify all human emotions."
"Once a year, go somewhere you've never been before."
"Travel makes one modest. You see what a tiny place you occupy in the world."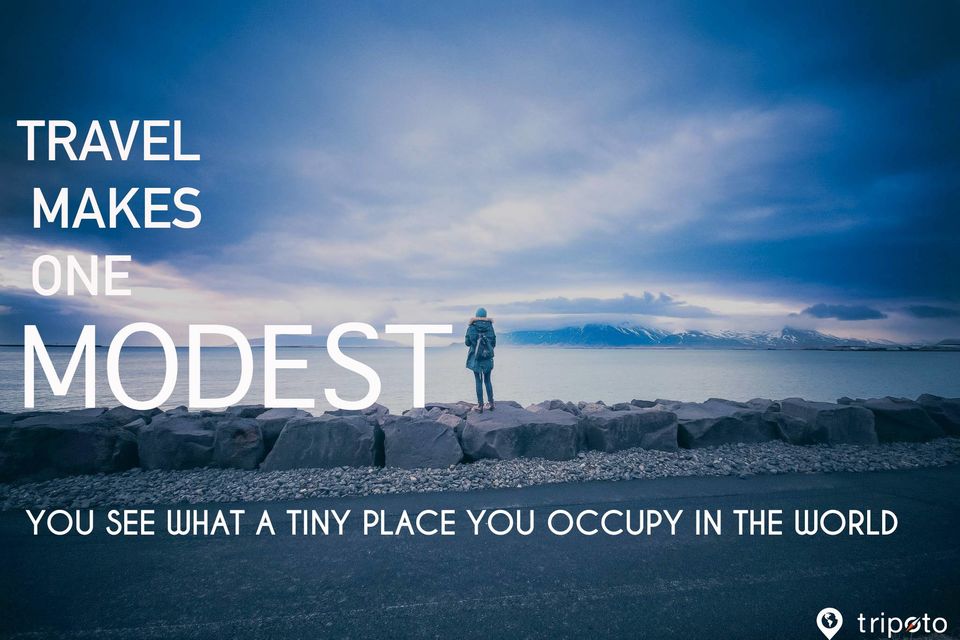 "Life is either a daring adventure or nothing."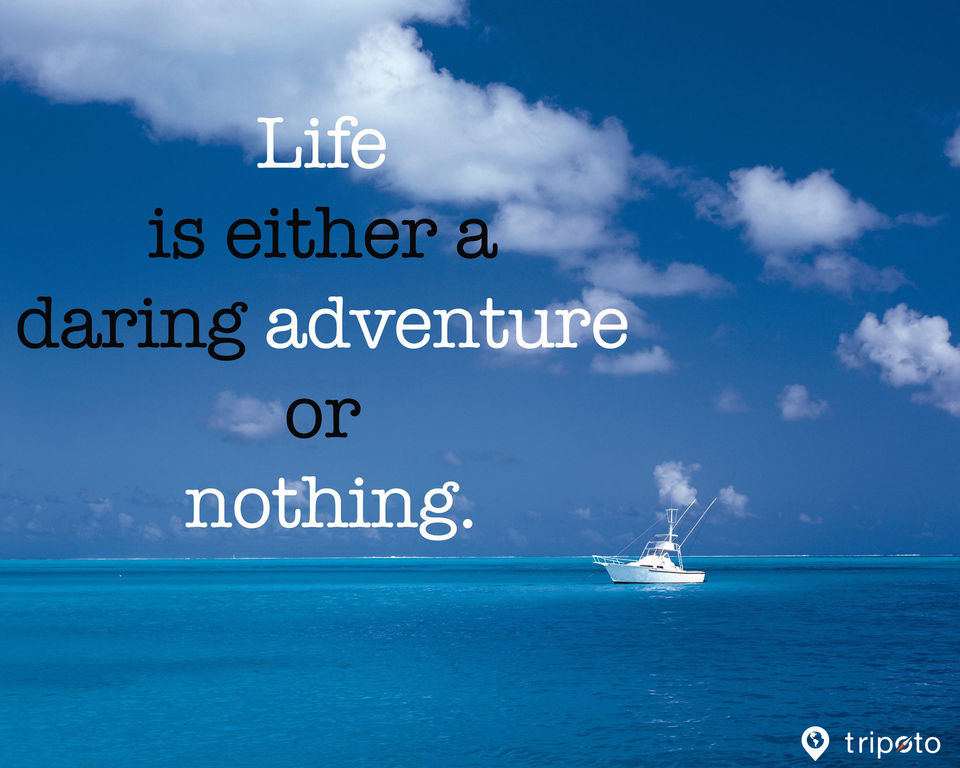 "Not all girls are made of sugar, spice and everything nice. Some girls are made of adventure, courage, sarcasm and everything fine."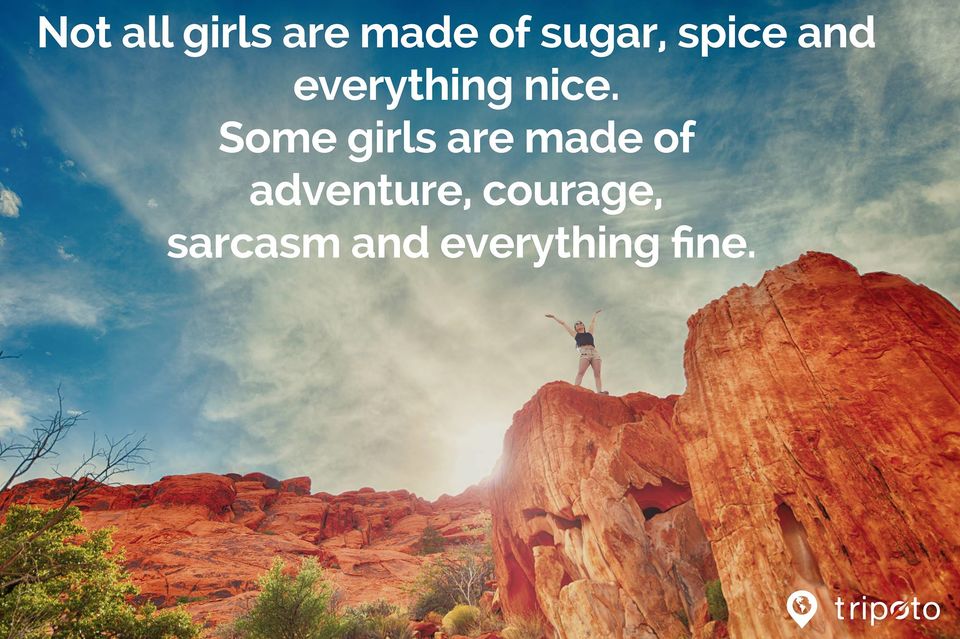 "Let's go somewhere where nobody knows our name."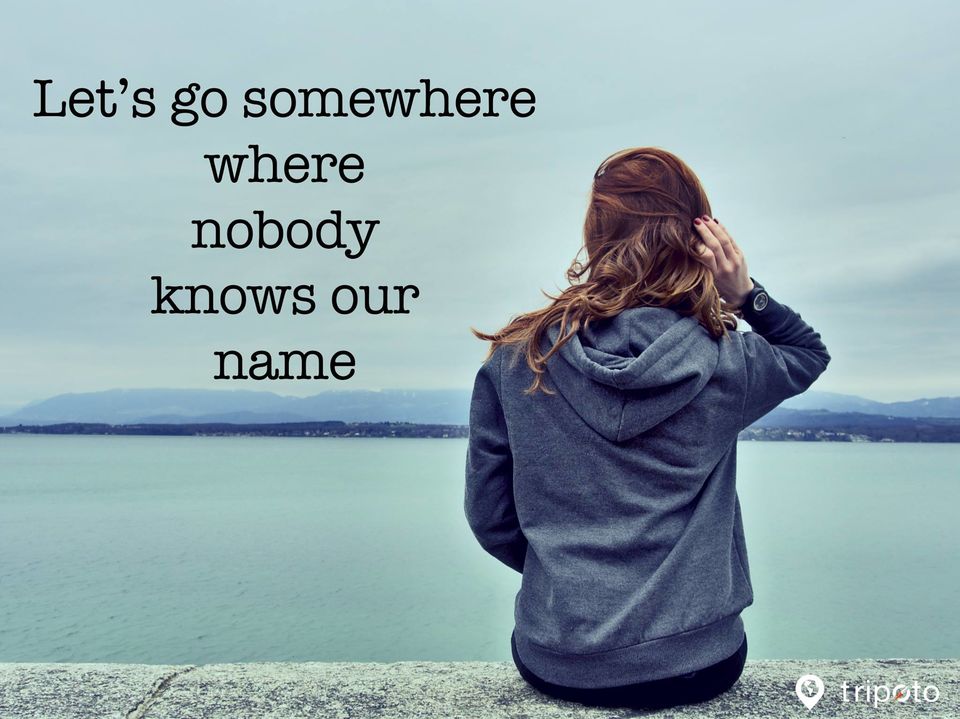 "I could go anywhere with you and I would probably be happy."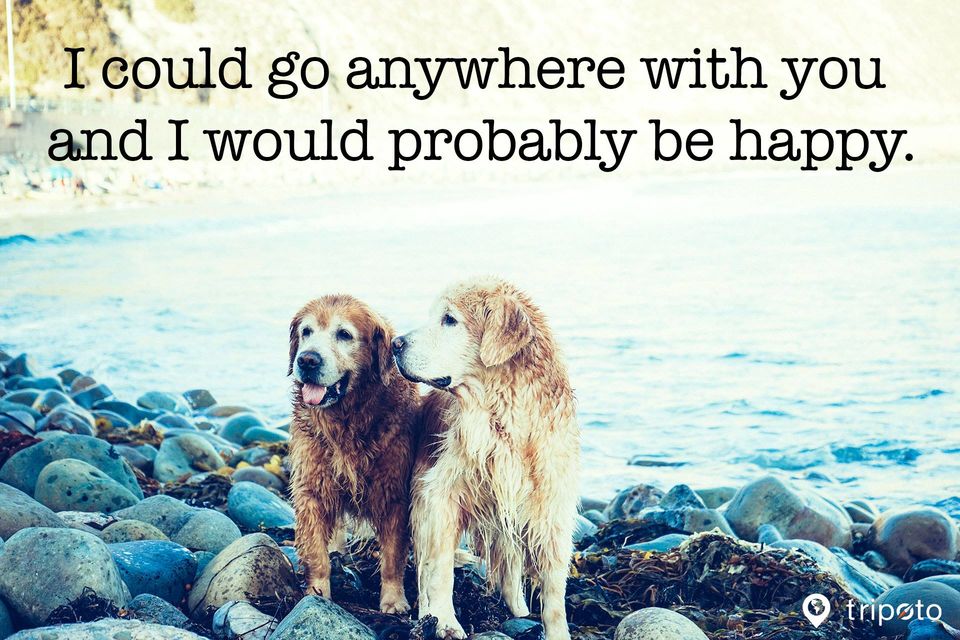 "You don't need magic to disappear. All you need is a destination."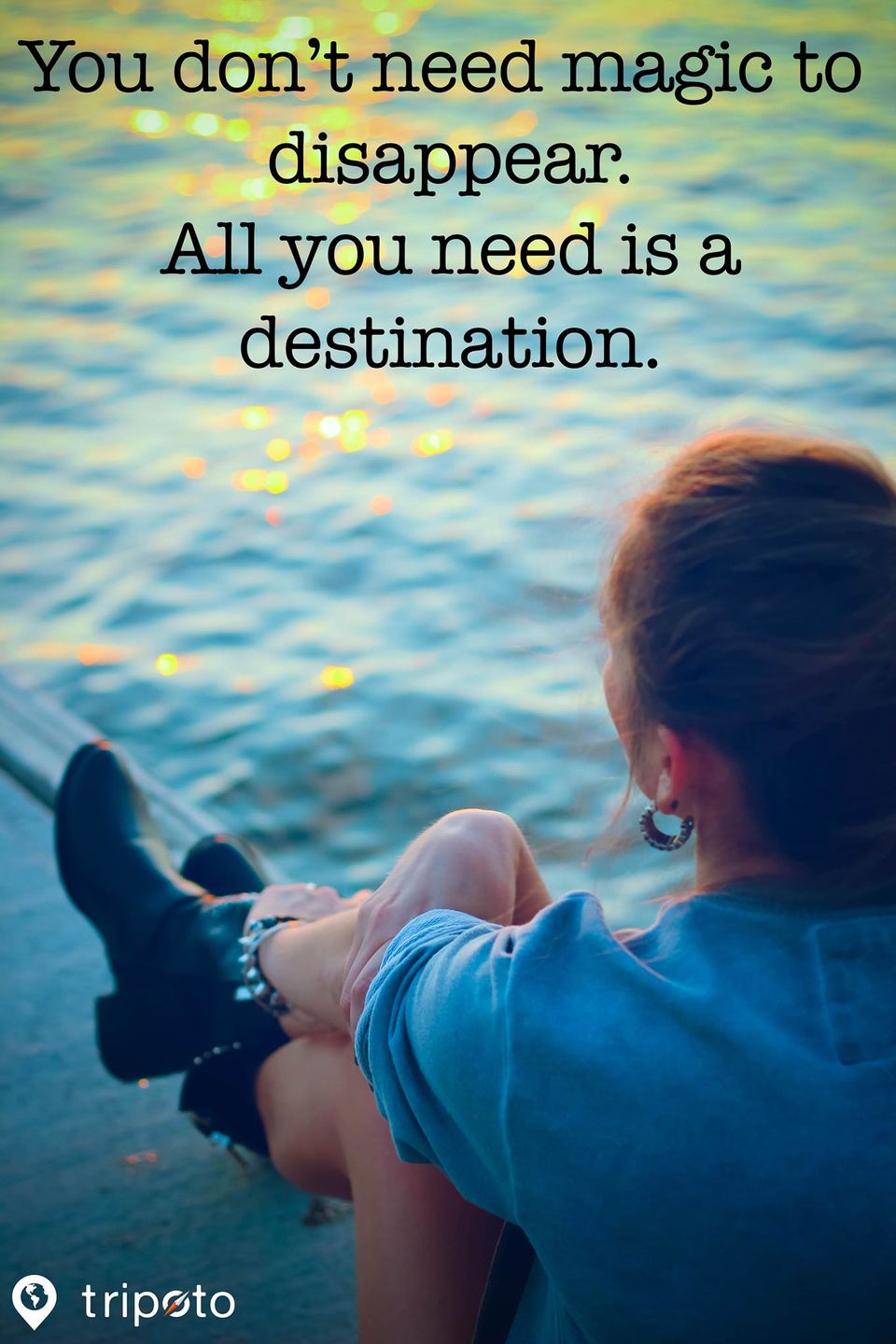 "Travel is rebellion in it's purest form."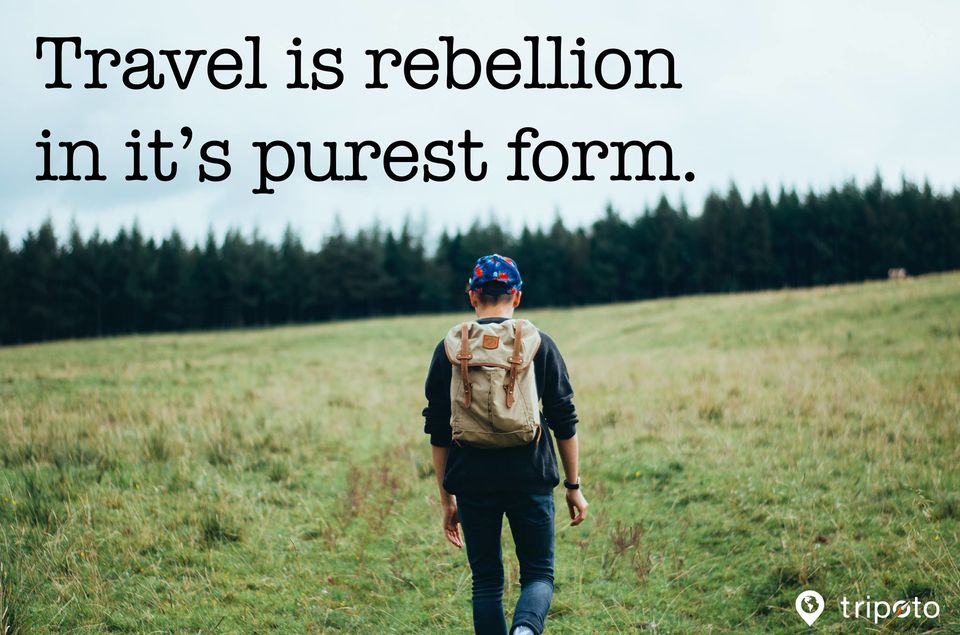 "It feels good to be lost in the right direction."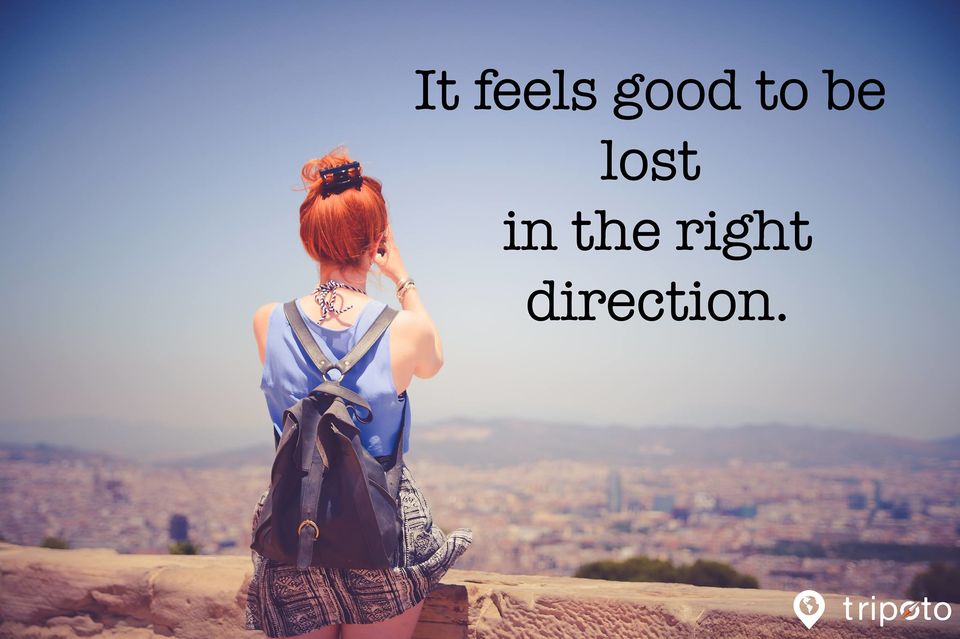 "Little by little, one travels far."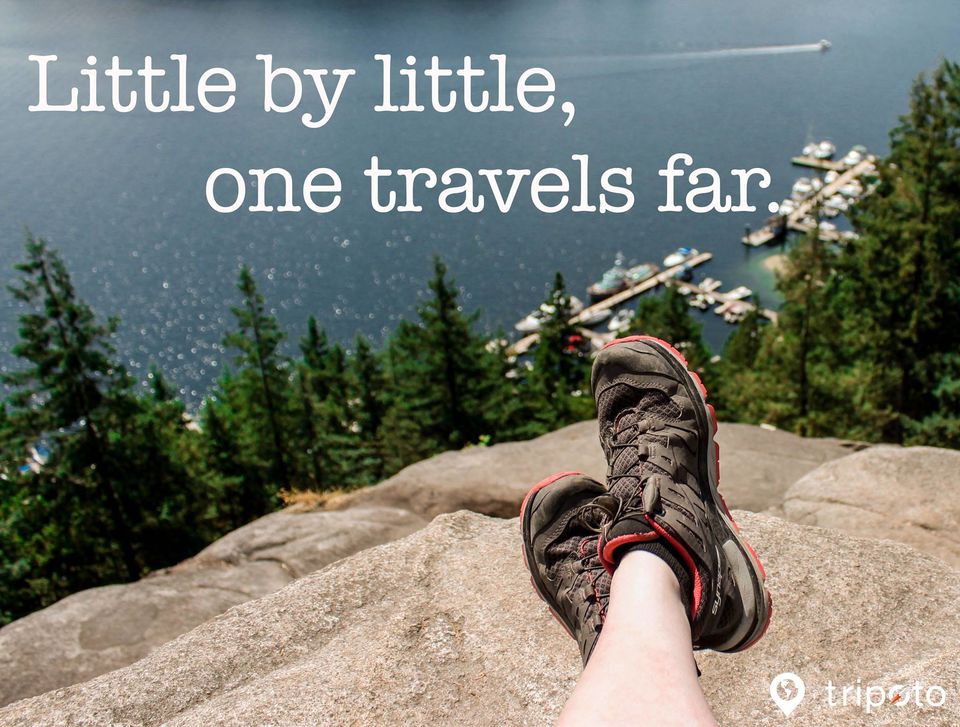 "We travel for romance, we travel for architecture, and we travel to be lost."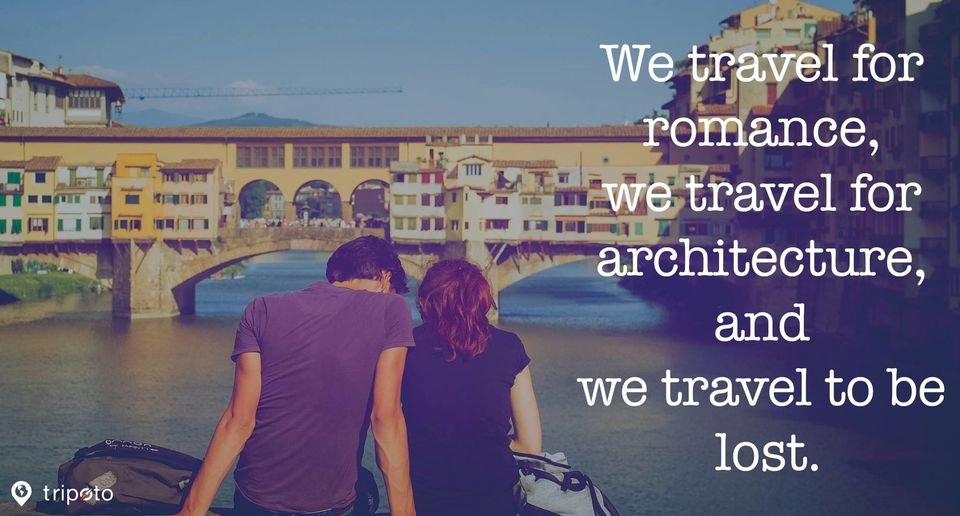 "Travel was my first love"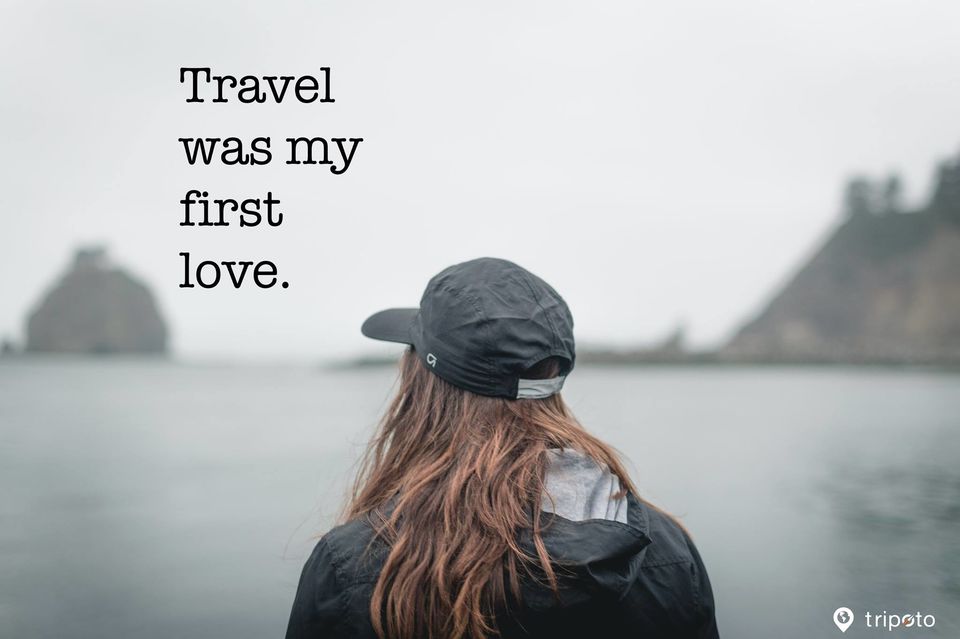 "Everywhere is walking distance."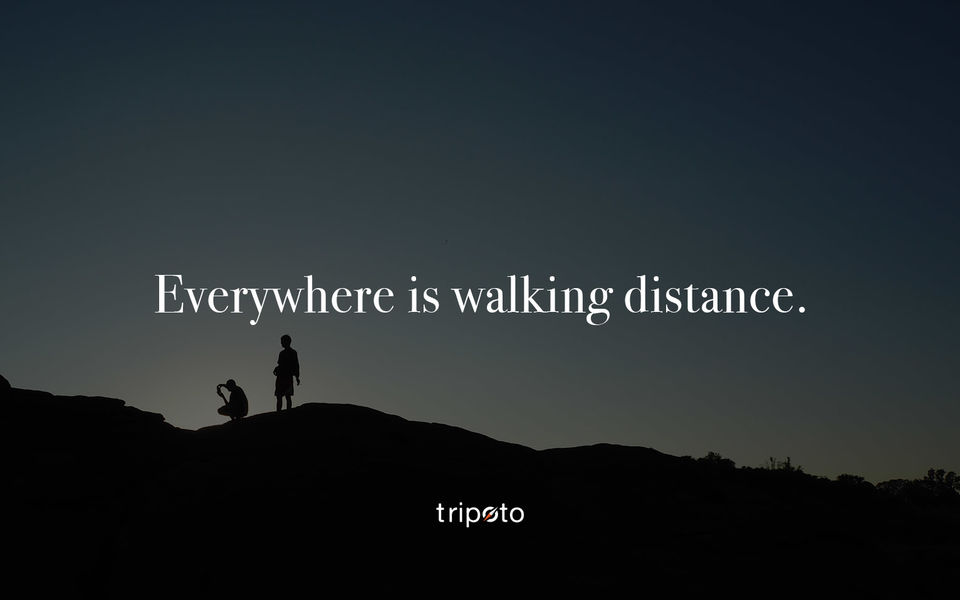 "We age not by years, but by stories."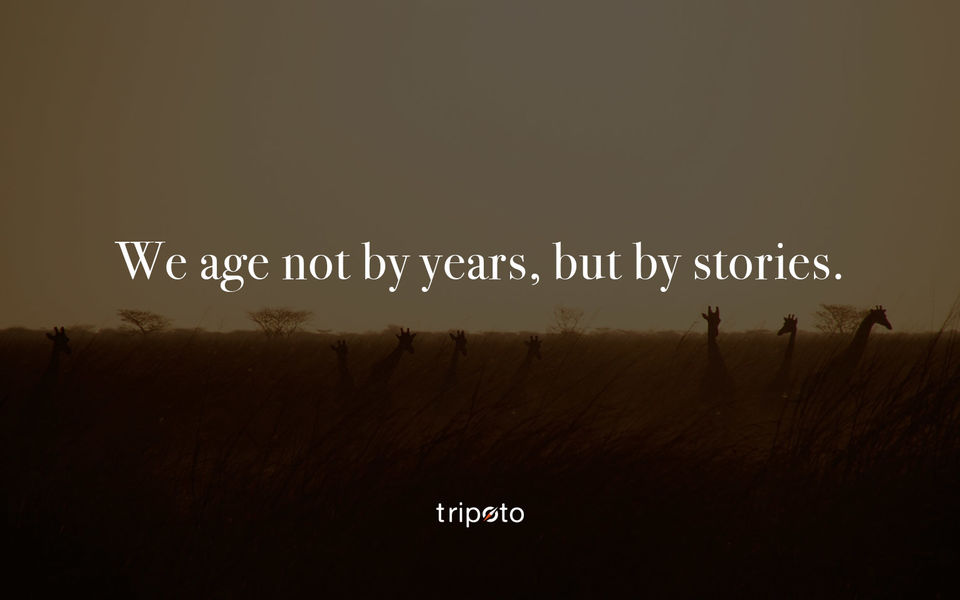 "All glory comes from daring to begin."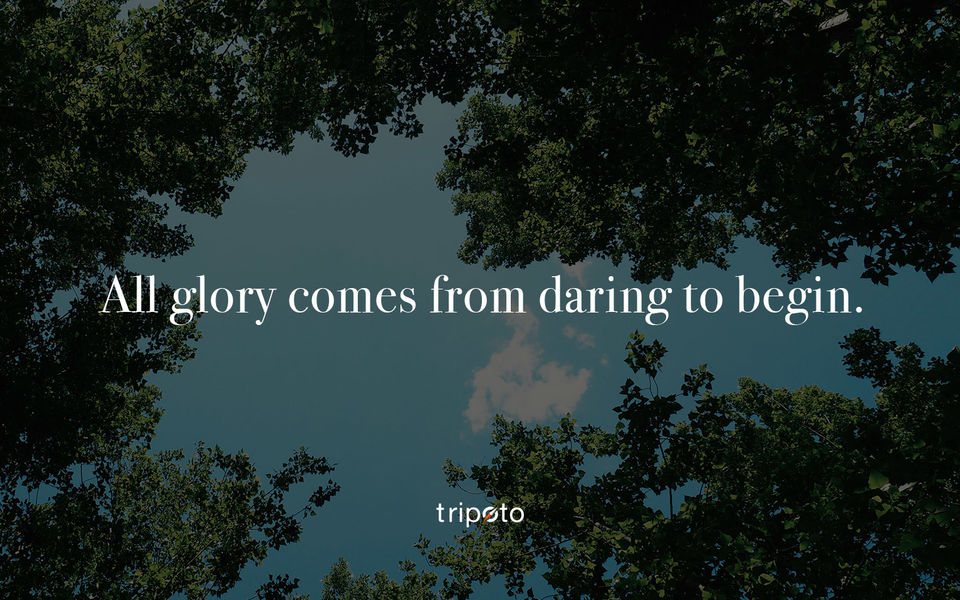 "I don't know where I'm going but I'm on my way."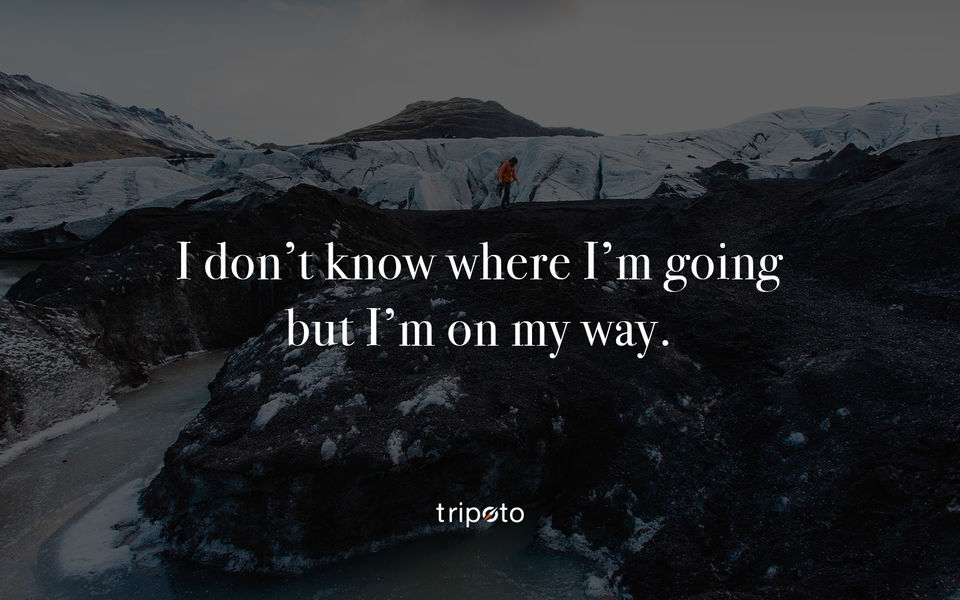 "Don't tell me how educated you are, tell me how much you travelled."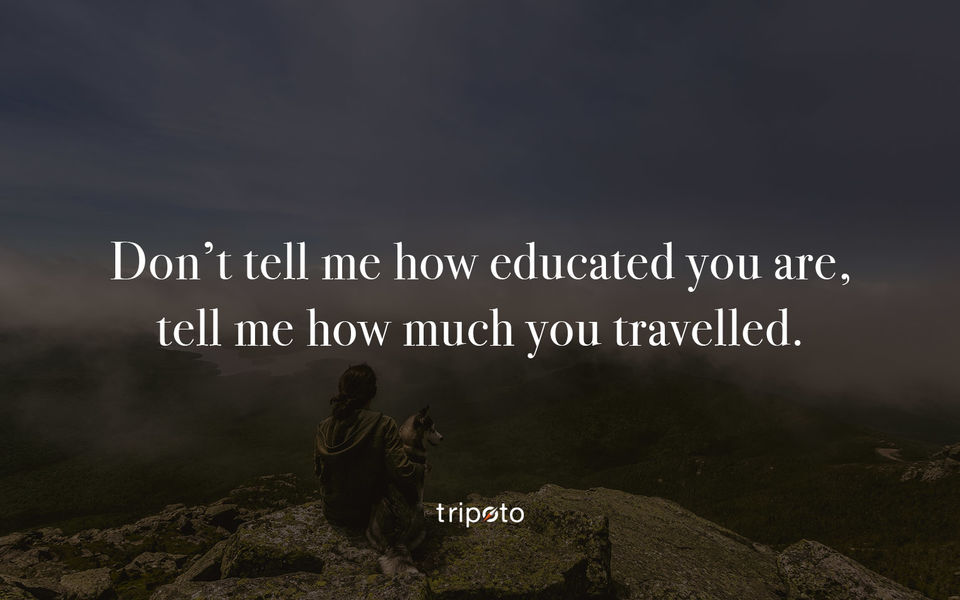 To travel is to discover that everyone is wrong about other countries."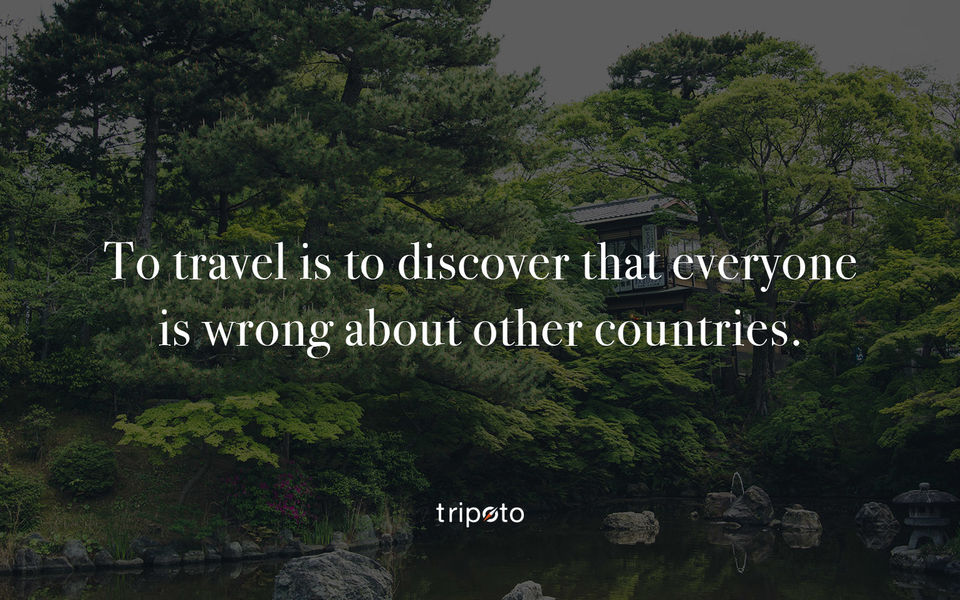 "Actually, the gift you could have given her was a lifetime of adventures."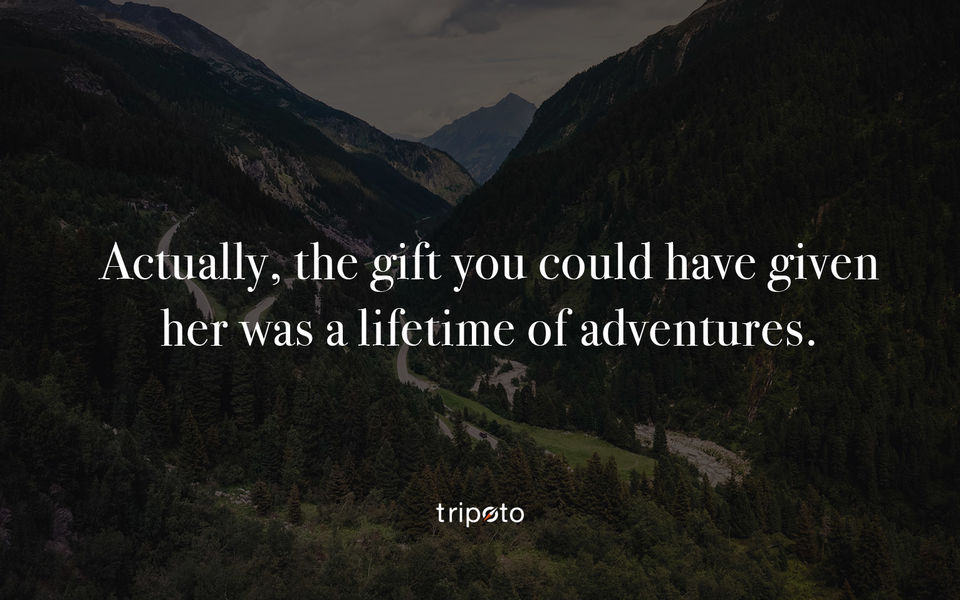 "I haven't been everywhere, but it's on my list."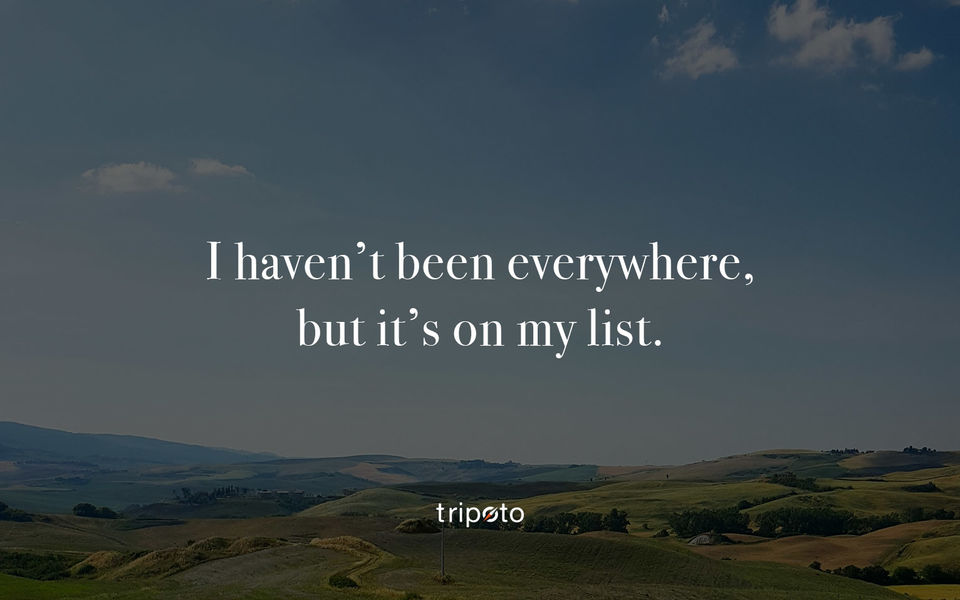 "To travel is to take a journey into yourself."
"Two roads diverged in a wood, and I– I took the one less travelled by."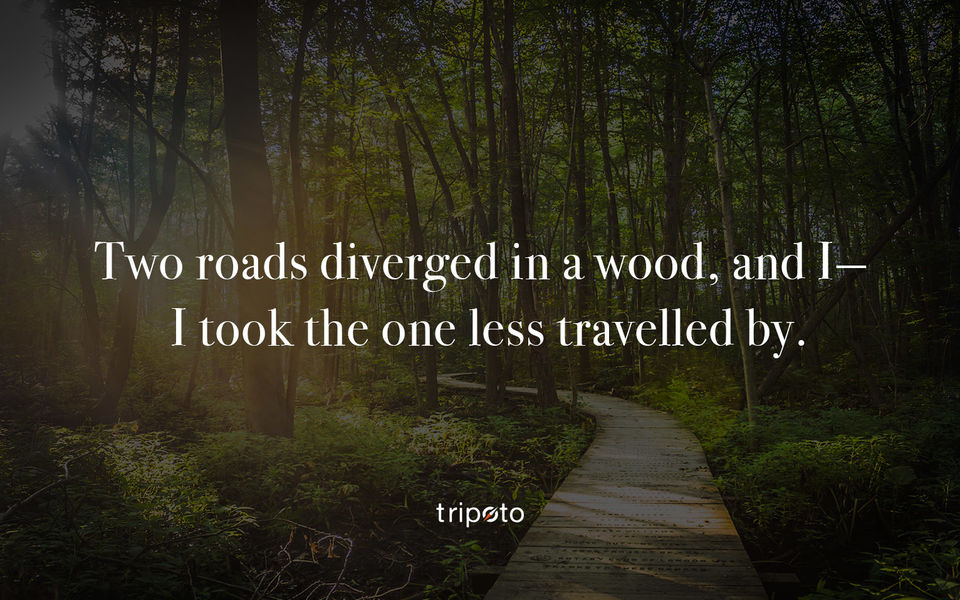 "Life is either a daring adventure or nothing."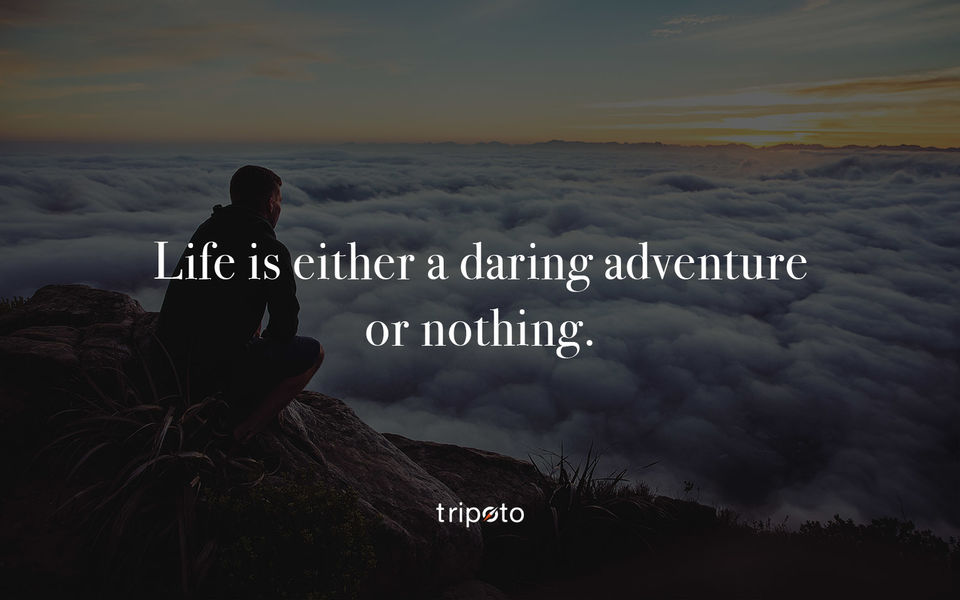 "The life you have led doesn't need to be the only life you have."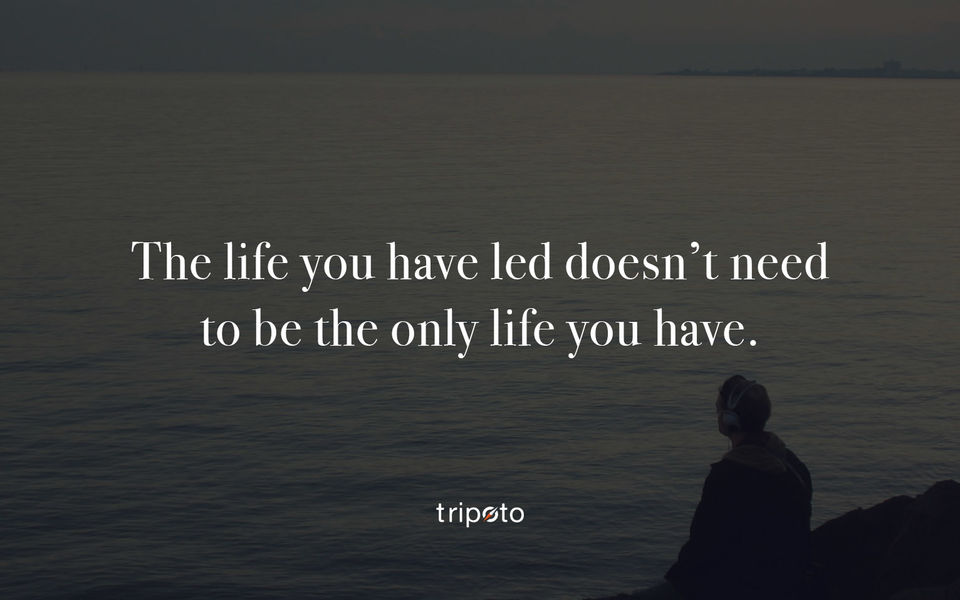 "I am not the same having seen the moon shine on the other side of the world."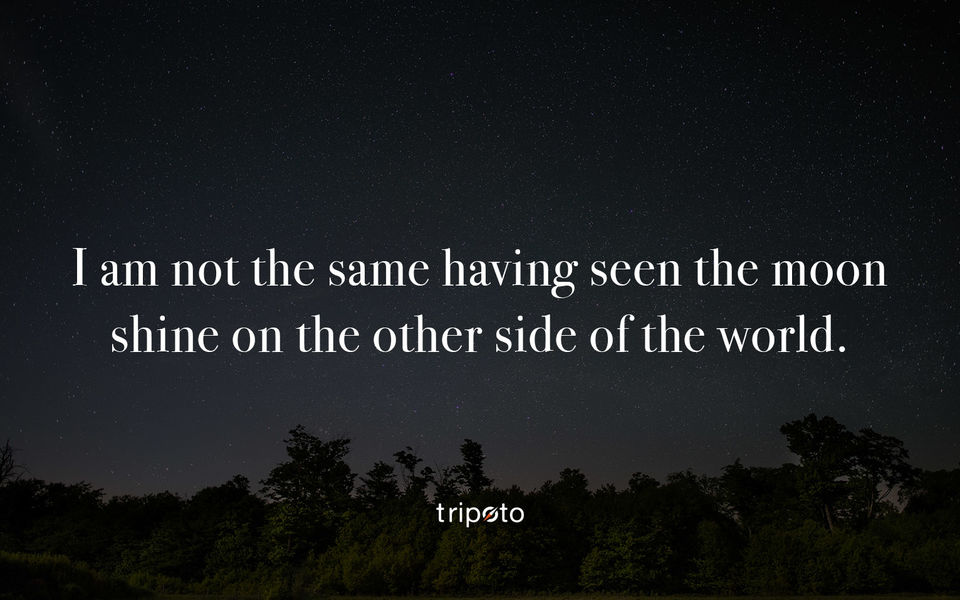 "It is not down in any map, true places never are."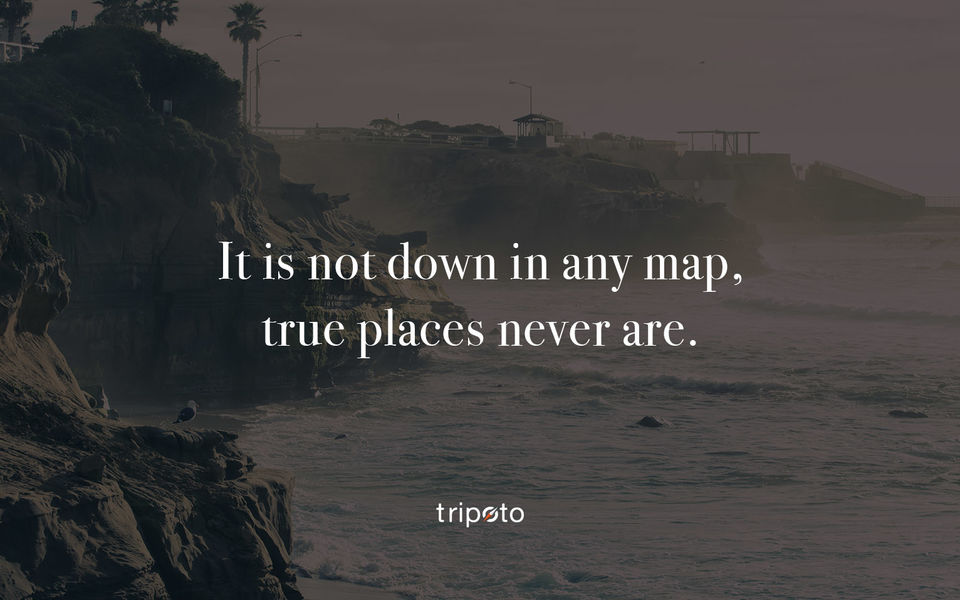 "Not all those who wander are lost."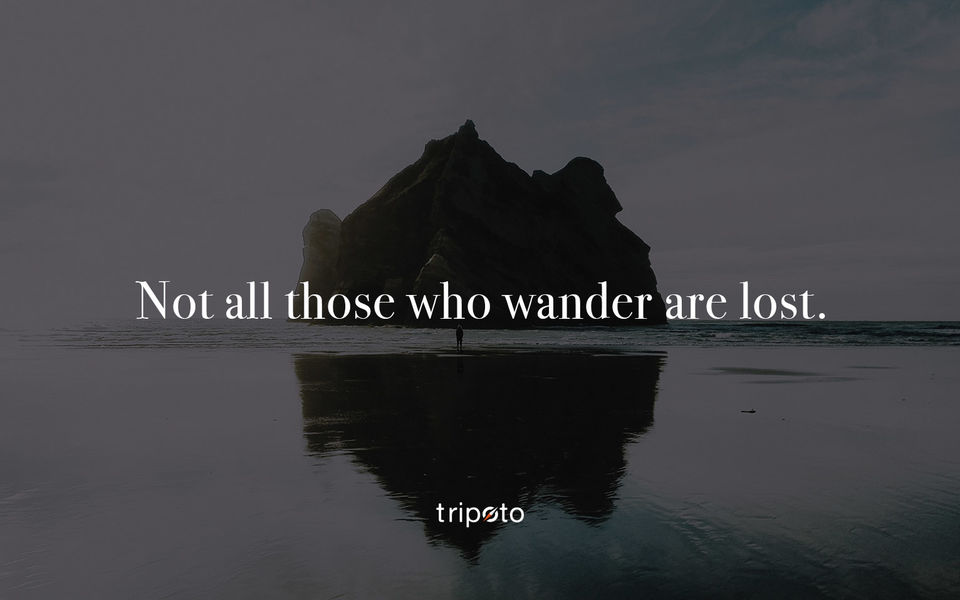 "Paris is always a good idea."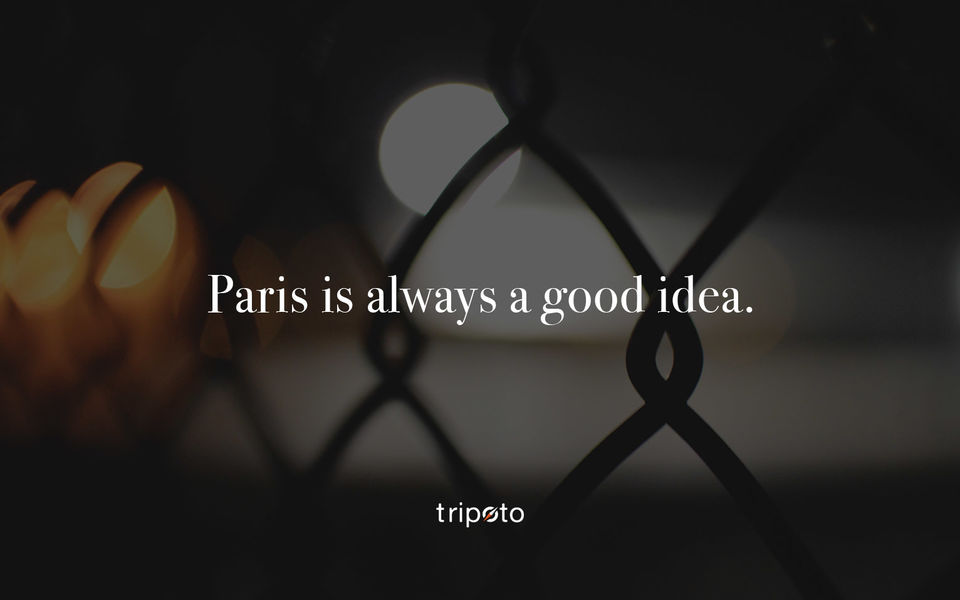 "Travel makes one modest. You realize what a tiny place you occupy in this world."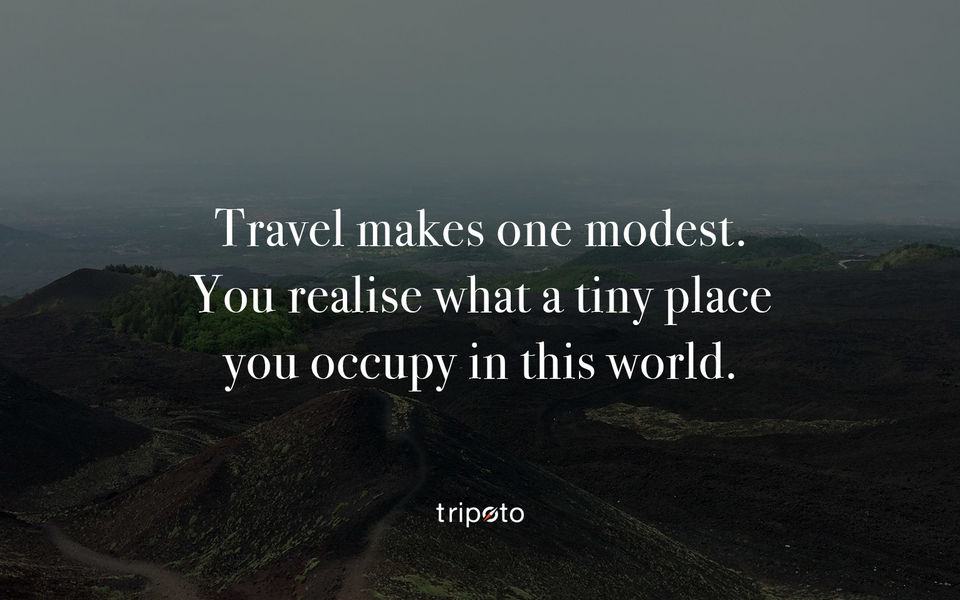 "If you were meant to stay in one place we would have roots instead of feet."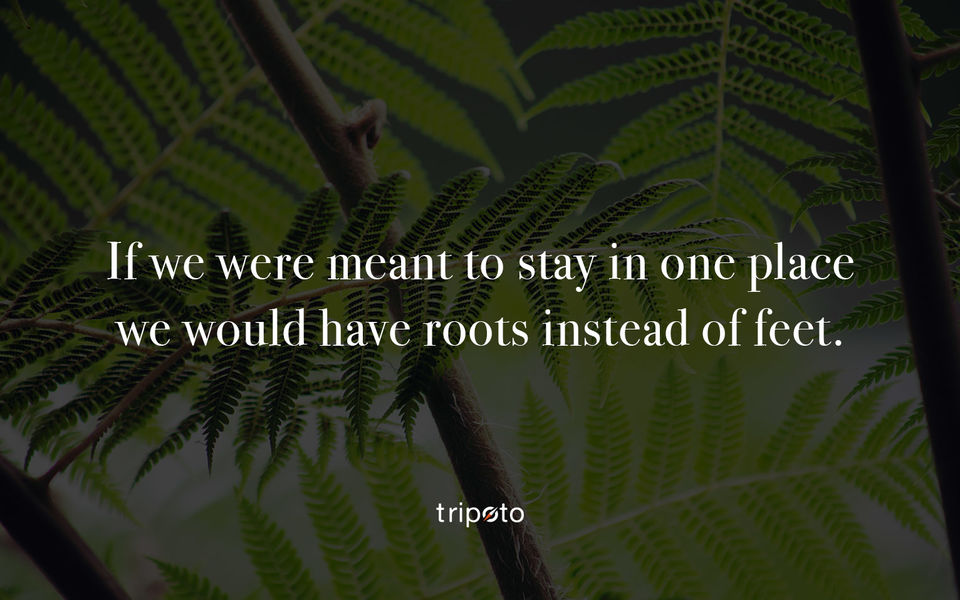 "We travel, some of us forever, to seek other places, other lives, other souls."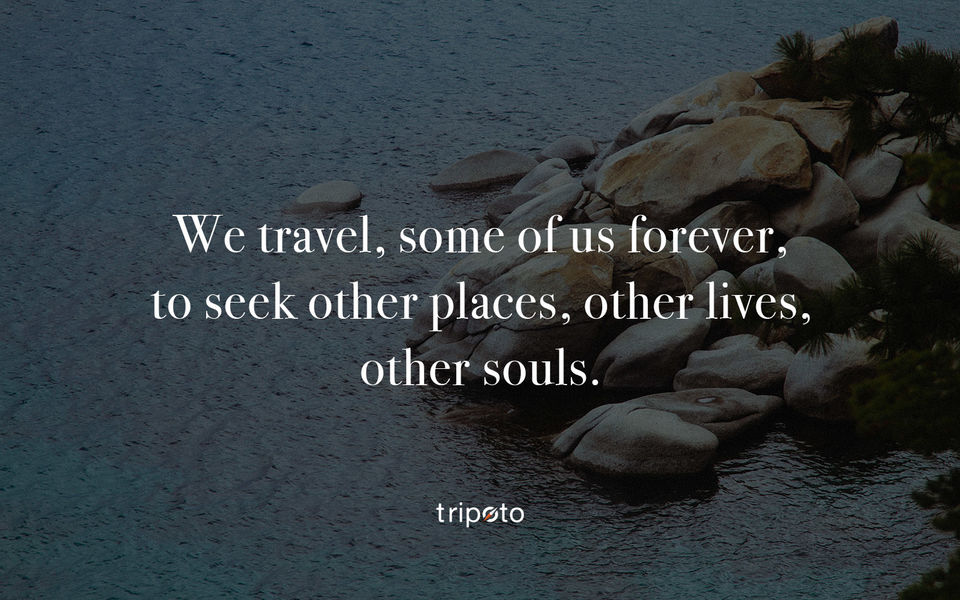 "A ship in harbour is safe, but that is not what ships are built for."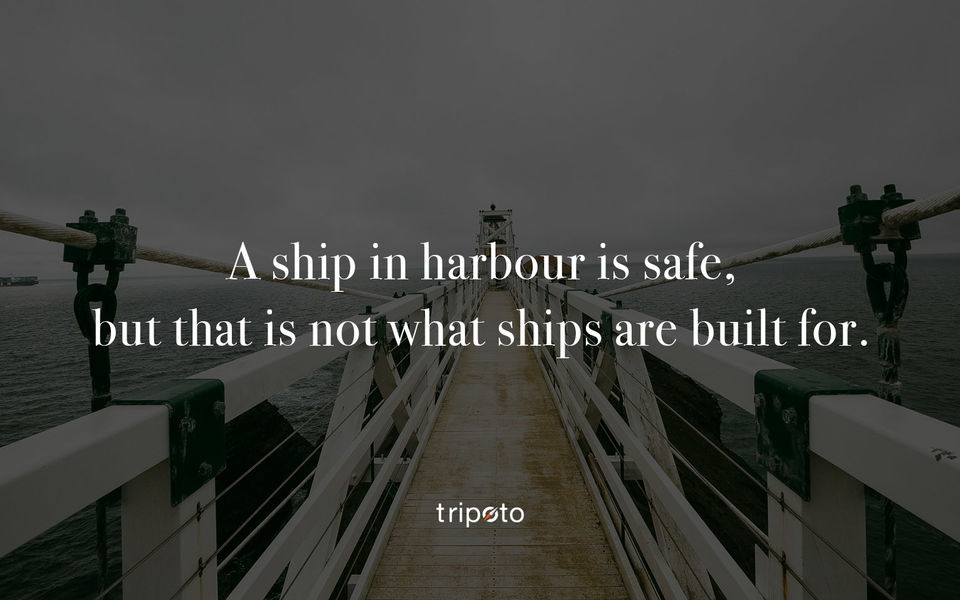 "Journey of a thousand miles starts with a single step."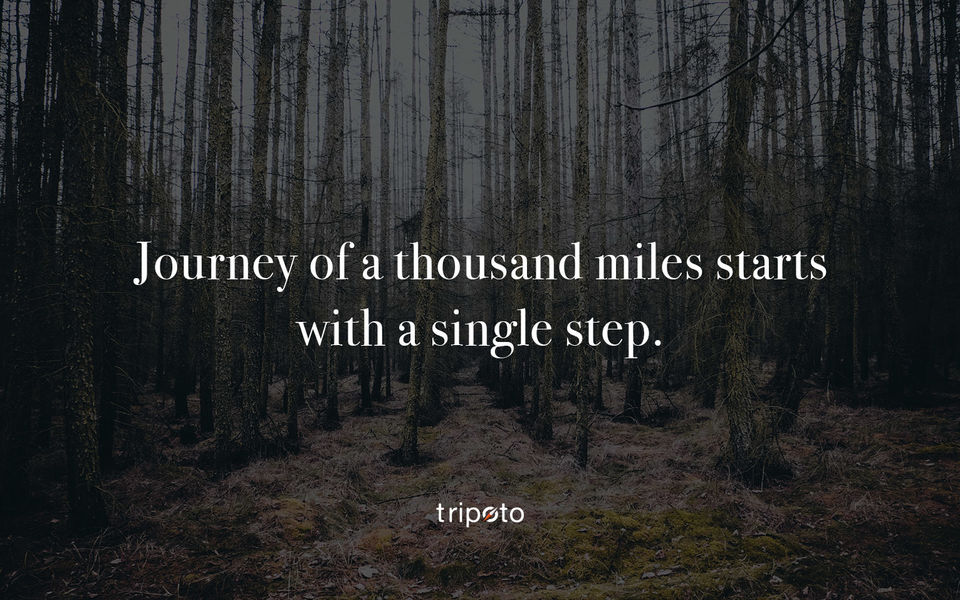 "Travel far enough, you meet yourself."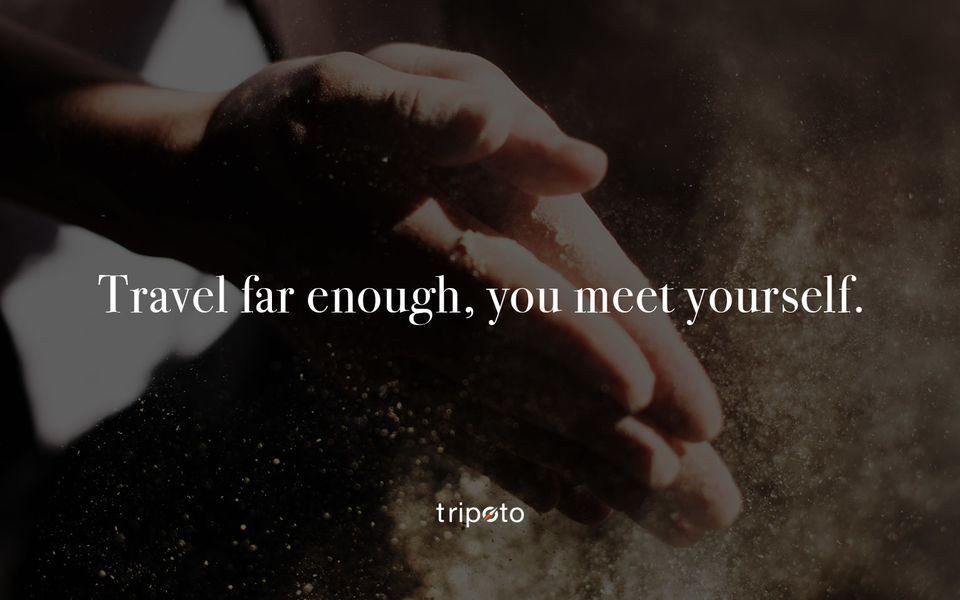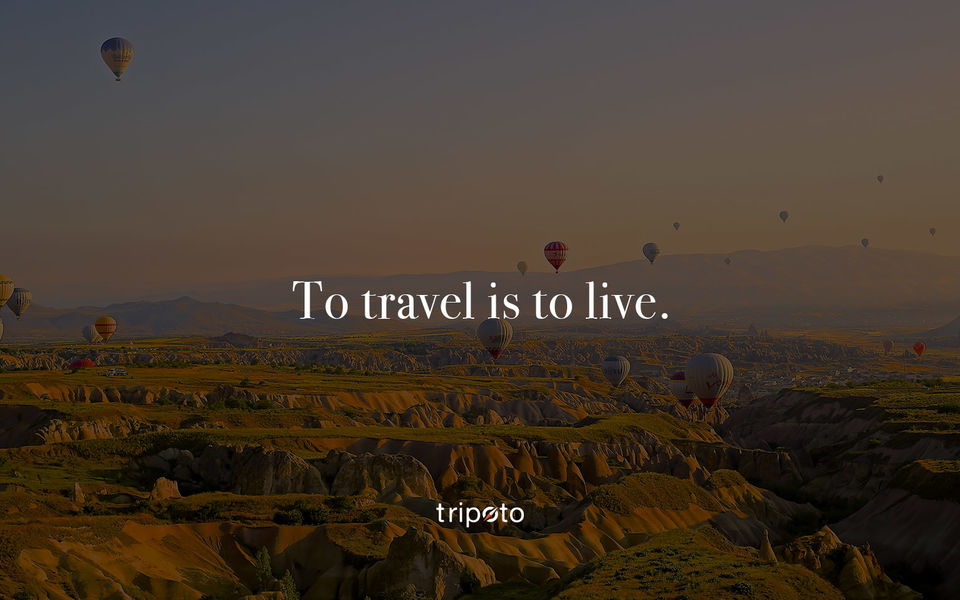 "Travelling, it leaves you speechless then turns you into a storyteller."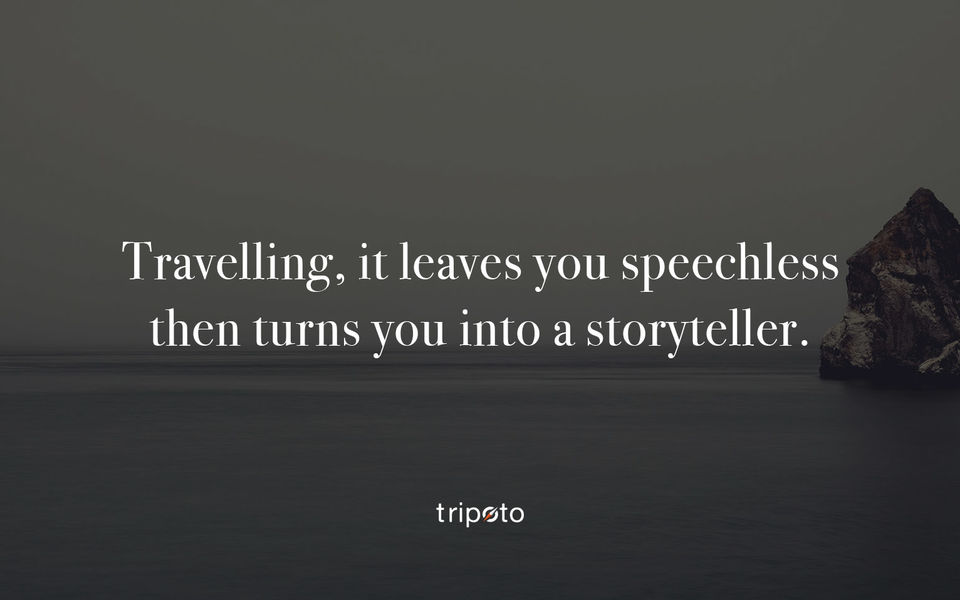 "I travel not to go anywhere, but to go."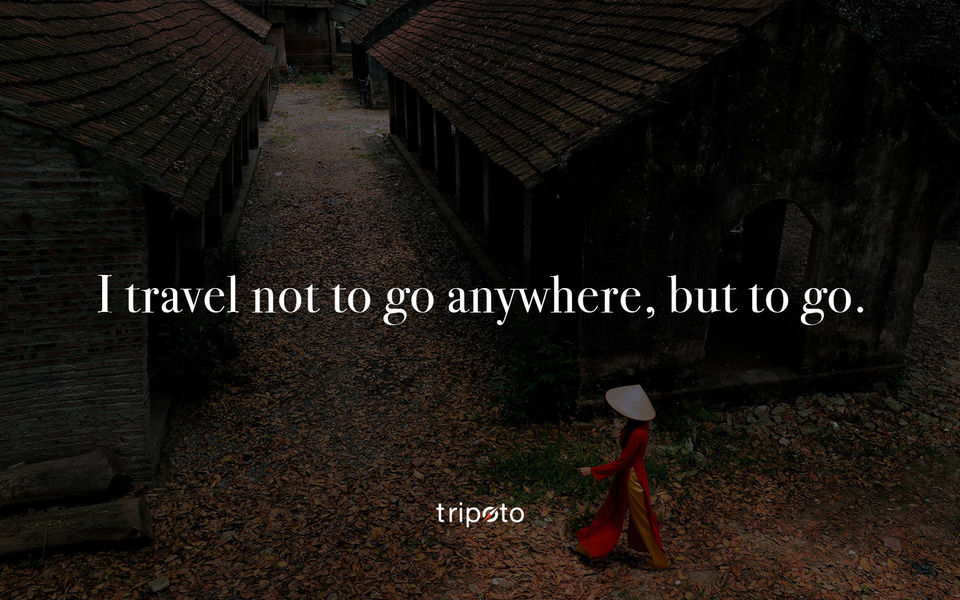 "People don't take trips, trips take people."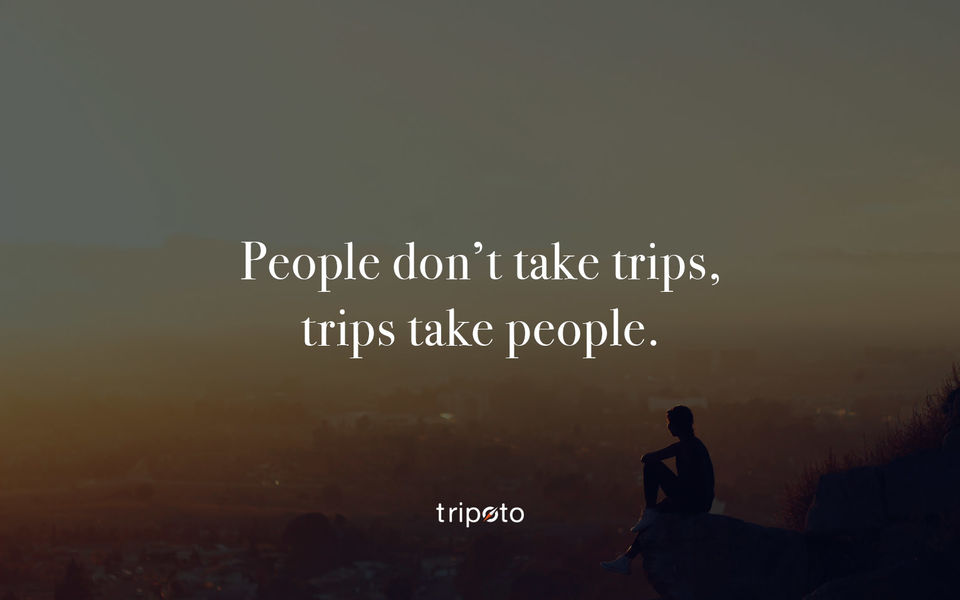 "Twenty years from now you will be more disappointed by the things you didn't do than the things you did."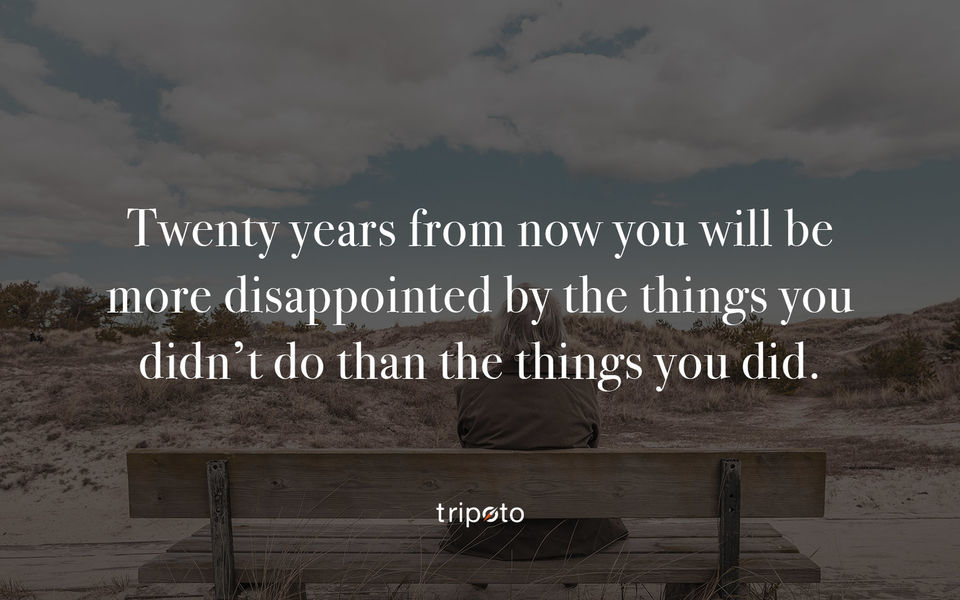 "Somewhere something incredible is waiting to be known."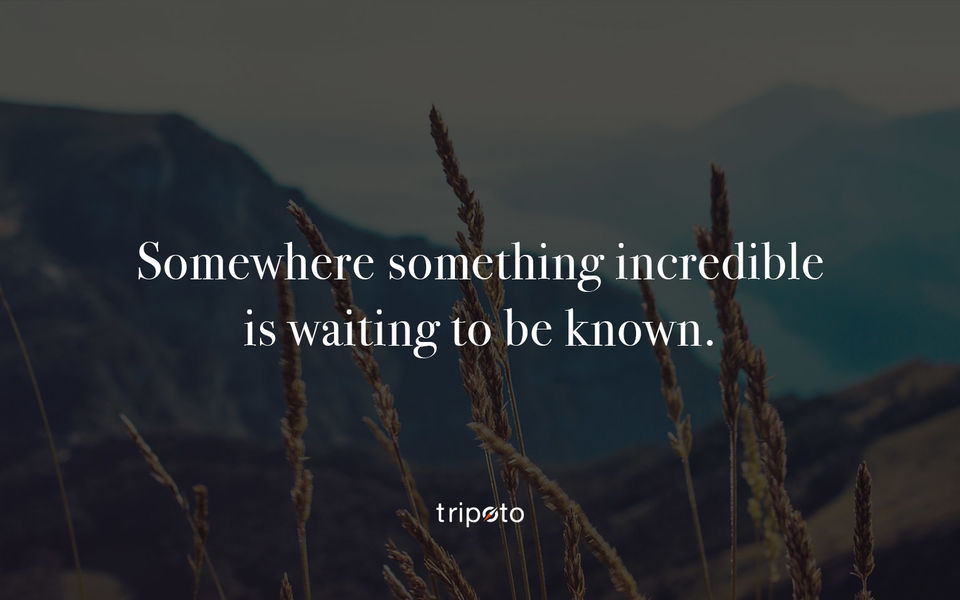 "Wherever you go becomes a part of you somehow."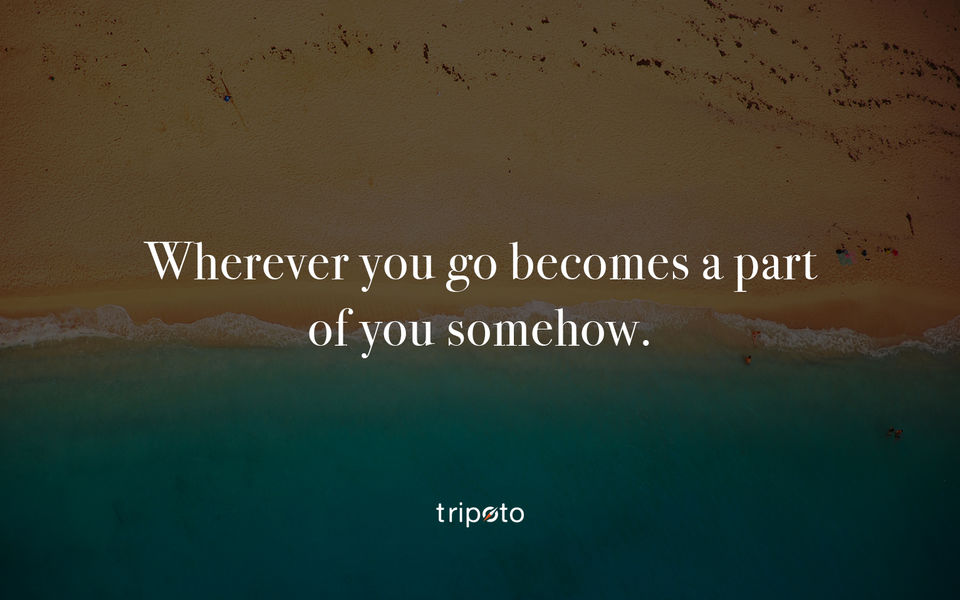 "The world is a book and those who do not travel read only one page."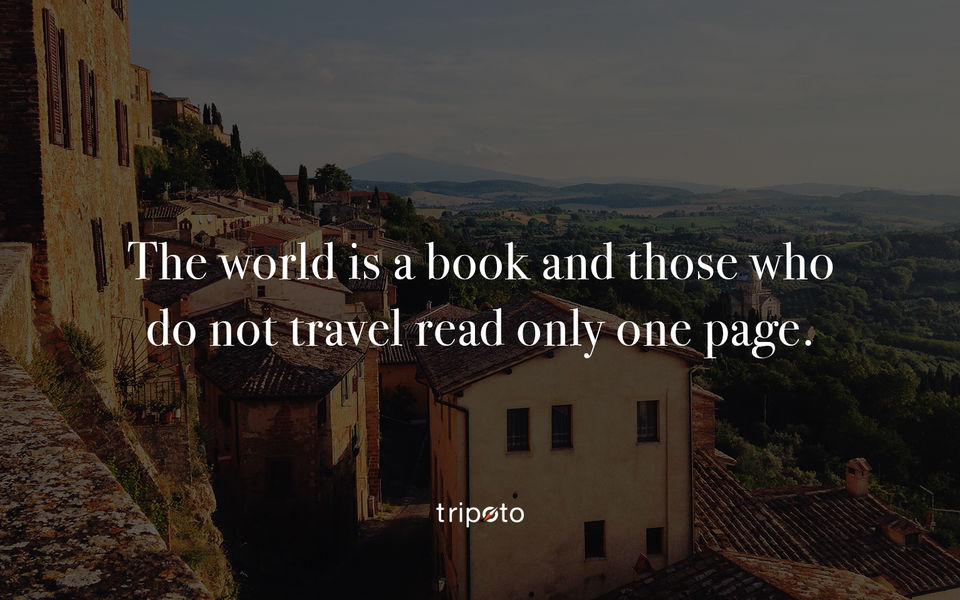 "The real voyage of discovery consists not in seeking new landscapes, but in having new eyes."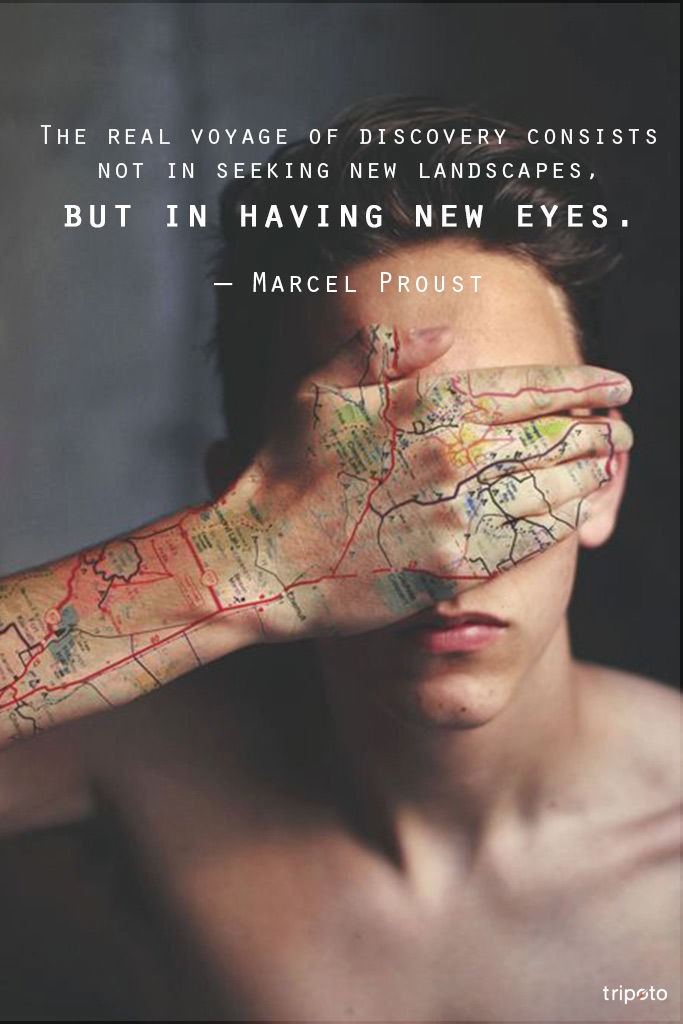 "Travel and change of place impart new vigor to the mind."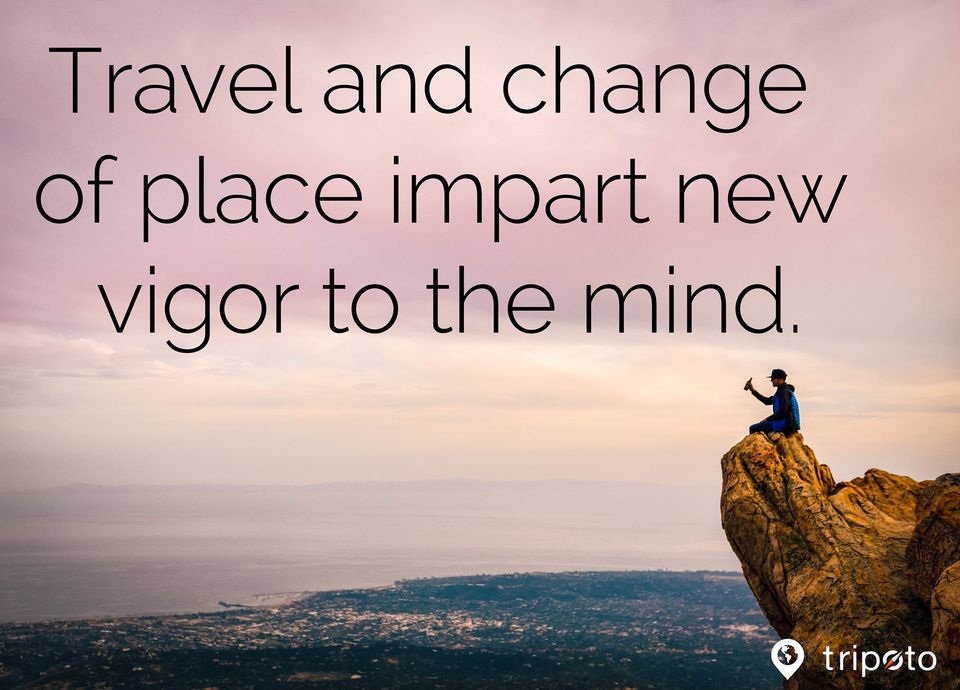 "She was free in her wildness. She was a wanderess, a drop of free water. She belonged to no man and to no city"
"But especially he loved to run in the dim twilight of the summer midnights, listening to the subdued and sleepy murmurs of the forest, reading signs and sounds as a man may read a book, and seeking for the mysterious something that called — called, waking or sleeping, at all times, for him to come."
"Gonna travel, gonna travel wild and free. I'm gonna pack my bags because this great big world is calling me"
"I wanna run, I want to hide, I want to tear down the walls that hold me inside
I want to reach out and touch the flame, Where the streets have no name"
"There's an opposite to déjà vu. They call it jamais vu. It's when you meet the same people or visit places, again and again, but each time is the first. Everybody is always a stranger. Nothing is ever familiar."
Frequent searches leading to this page:-
best travel quotes in Hindi, best travel quotes for couples, best travel quotes with girlfriend, best travel quotes with friends, best travel quotes of all time