Indian society , parents and their dilemma about their girl child is always inclined towards protecting them from all the evil and substandard characters around them. Well for how long can it prevail if the soul always wanders. My best friend and I were always a team to look out for offbeat locations in India. After travelling in the major parts of the country we were longing for a international trip together and for that we had to not only manage the parents but our professional setup as well. Well, you wouldn't believe it took almost a year for us to convince everyone that how capable and responsible we are to be taking this trip.
Locations we finalised were - Spain and Portugal - Why? Considering the logistics, expenses and the month were travelling in was favourable for these countries, it was ideal to be roaming around the places that were near and easy to cover within the given timelines of 12 days.
We started looking out for our flights , hostels and internal transfers to other cities and Portugal. So, for the return tickets costed us 77000 Inr from India ~ Spain ~spain ~India ( For 2 adults) not bad right? and then the hostels and airbnb to different locations costed us another 30,000 Inr.
Day 1 - 22Feb'18 - India ~ Spain(Madrid) 2 Days
Honestly, I was the first one in my maternal and paternal side to be honouring this trip on my own! Yay! Landed in Madrid at about 8:30 pm. Airport was entirely empty and we couldn't get the local SIM cards , with the directions we managed to get the local metro that was within the airport only, now the challenge was how to figure out which way should we take the train and after lot of whispering we gauged the guts to reach out to the local traveler to guide us(thinking he might judge us, racism could be on his mind and what if he ll mock us) but our first experinece in that country was very good, he guided us pretty well and was there in the same train and even notified at our stop. That was the nearest place from our Airbnb, thankfully we had all the docs and screenshots of the addresses. Took the exit from the station where there was no escalators and we being the excited souls were carrying 22kgs luggage each alongside the handbags ( that's how prepared we were) dragging those suitcases all the way and we saw the first sight of the city and - Aww may gawd!!! that was so stunning, just kept standing for a while to embrace that moment. Somehow managed to reach our airbnb - So that was one tiny room in that floor with shared washroom and kitchen but the balcony was worth the picture.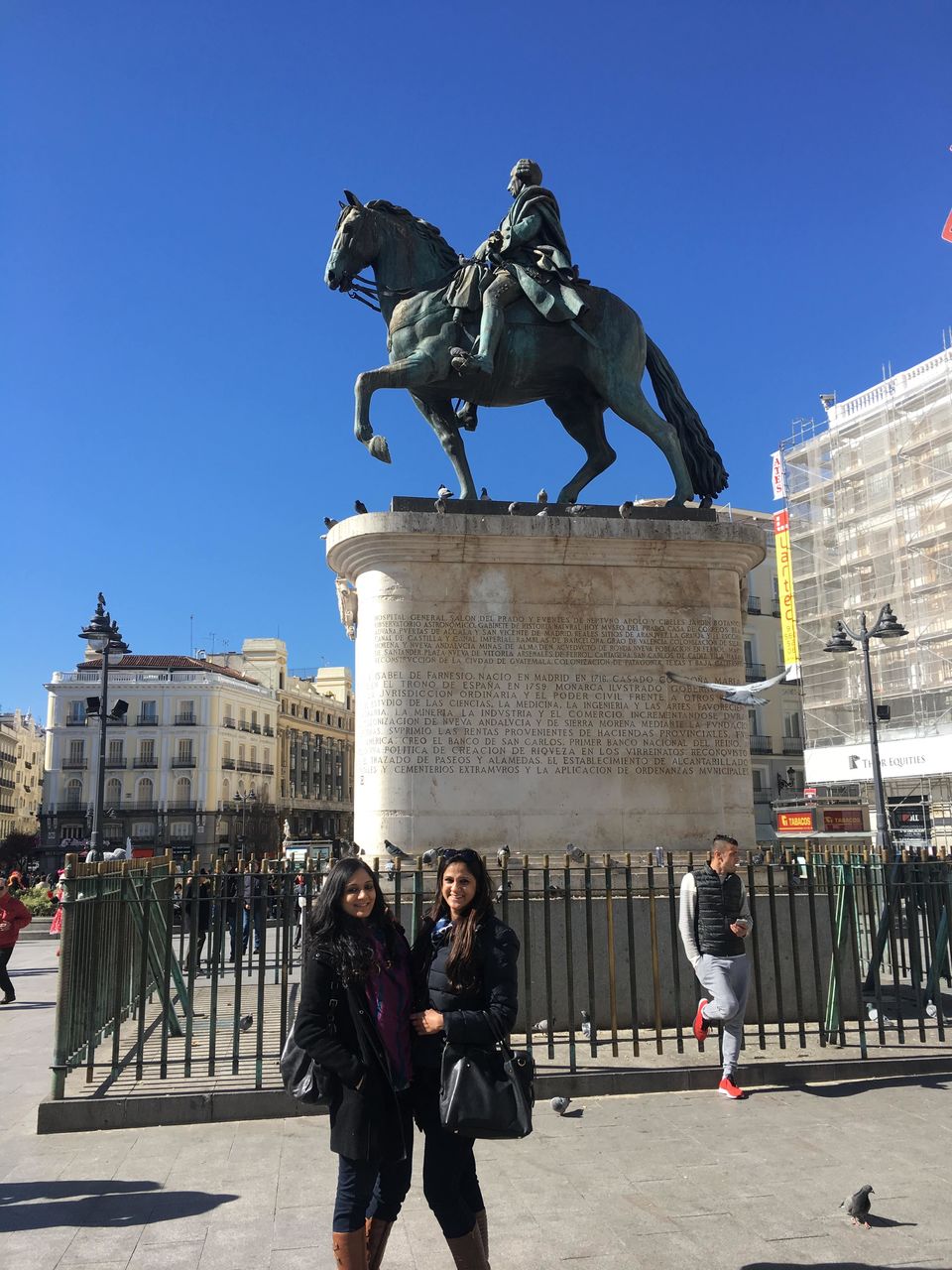 We kept roaming like nomads, of course that was the idea and we discovered some pretty nice places - El Retiro park , Madrid central, food joints , flee markets and castles with loads of pictures. We had a clear understanding that one phone will be used for clicking photographs and the other one for the google maps.
Day 2 - The Incredible tour at the Santiago Bernabéu
We are not Football fans, I still fancy it to some little degree but my friend was excited coz it's the sport and most recommended. What an amazing tour , one get to visit the entire stadium , their changing rooms, the lockers, the entry area and what not- the stadium was then empty but it had it own roar. loved every bit. Its a little expensive - around 20 dollars but whose gonna visit Madrid again for empty tour until it's a match. Like what are the odds! After the mesmerising day and good food for me coz my friend is core vega and it became a task for her to find anything but we managed and had great food.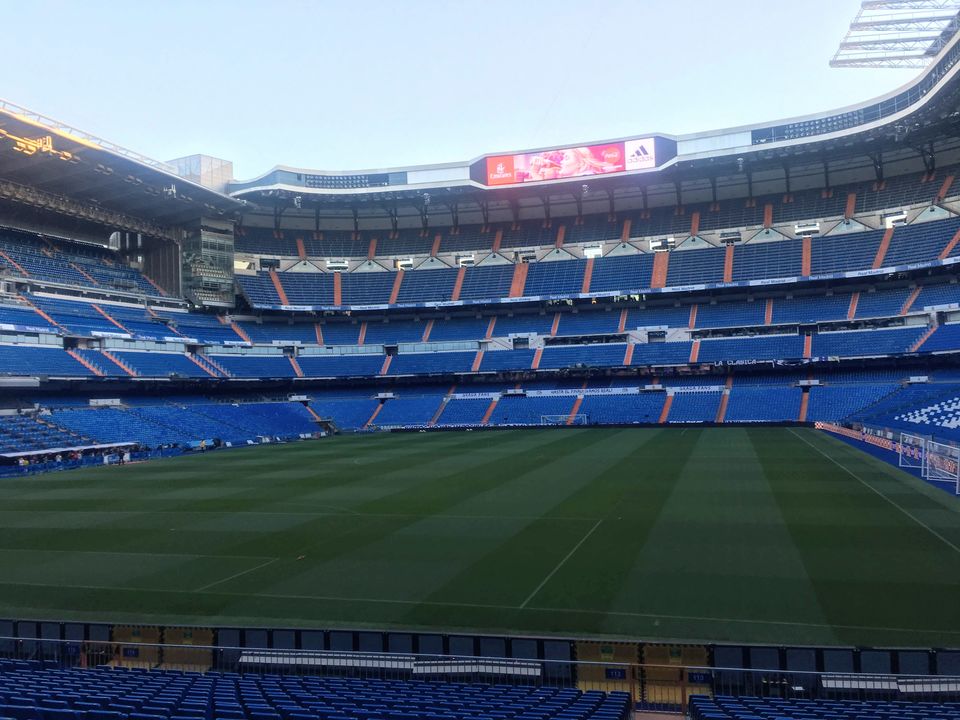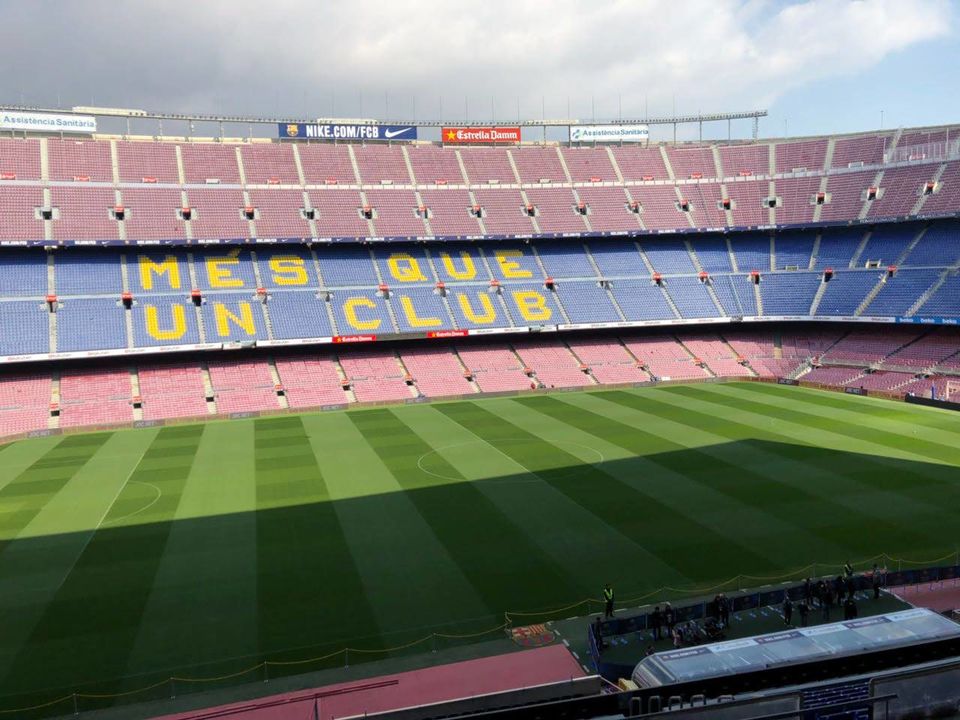 Day 3 - Euro rail @ 6am Madrid ~Barcelona
Euro rail expenditure is as good as of a flight, however you just tend to save a lot of time that goes into checking. After almost 4 hours we were in Barcelona - What a place, we had booked a hostel a little far away from the central. Walked almost 2.5kms with our light weight luggage of 22kgs trolley :p. Well we just kept our bags at the hostel and left.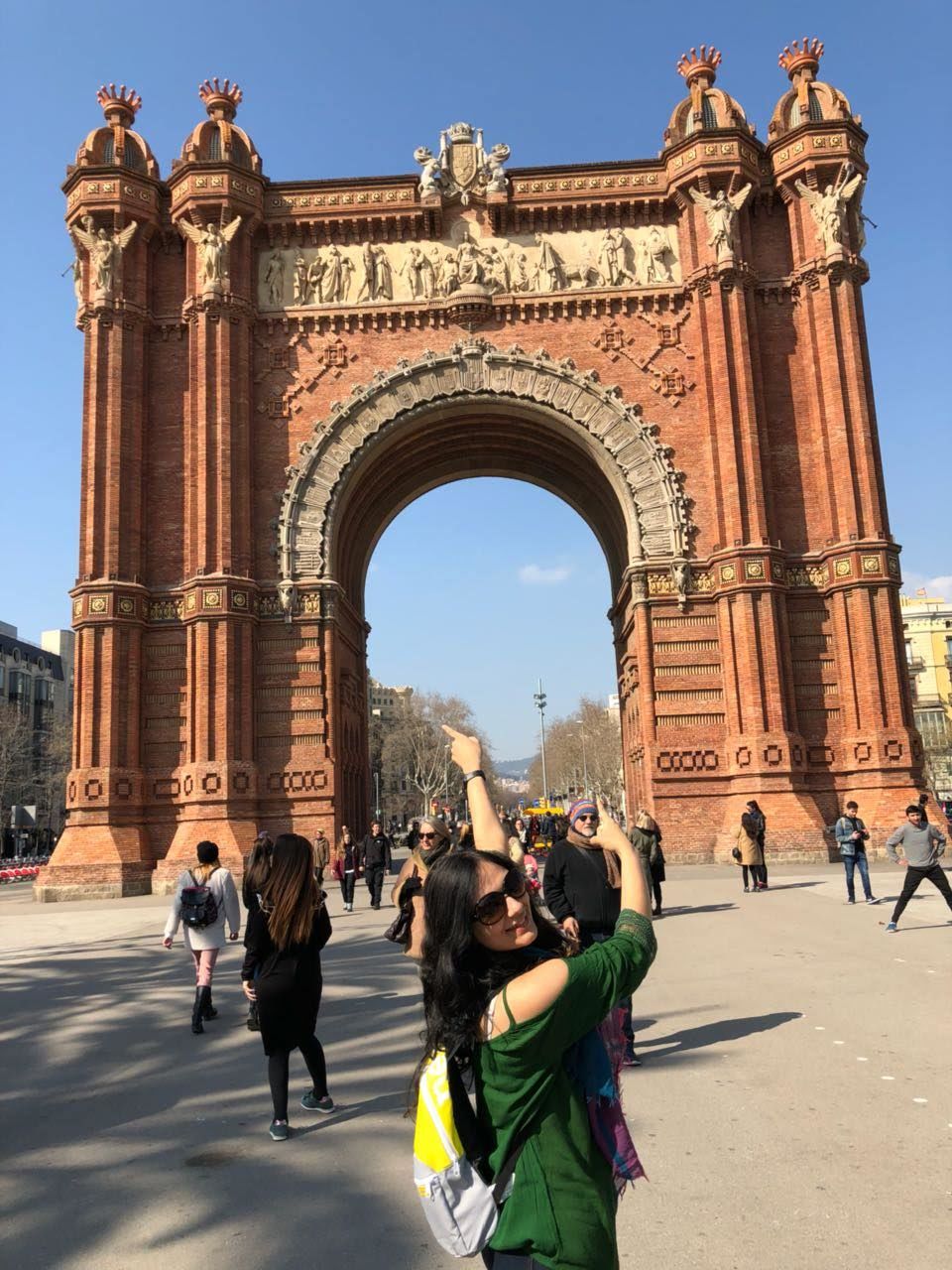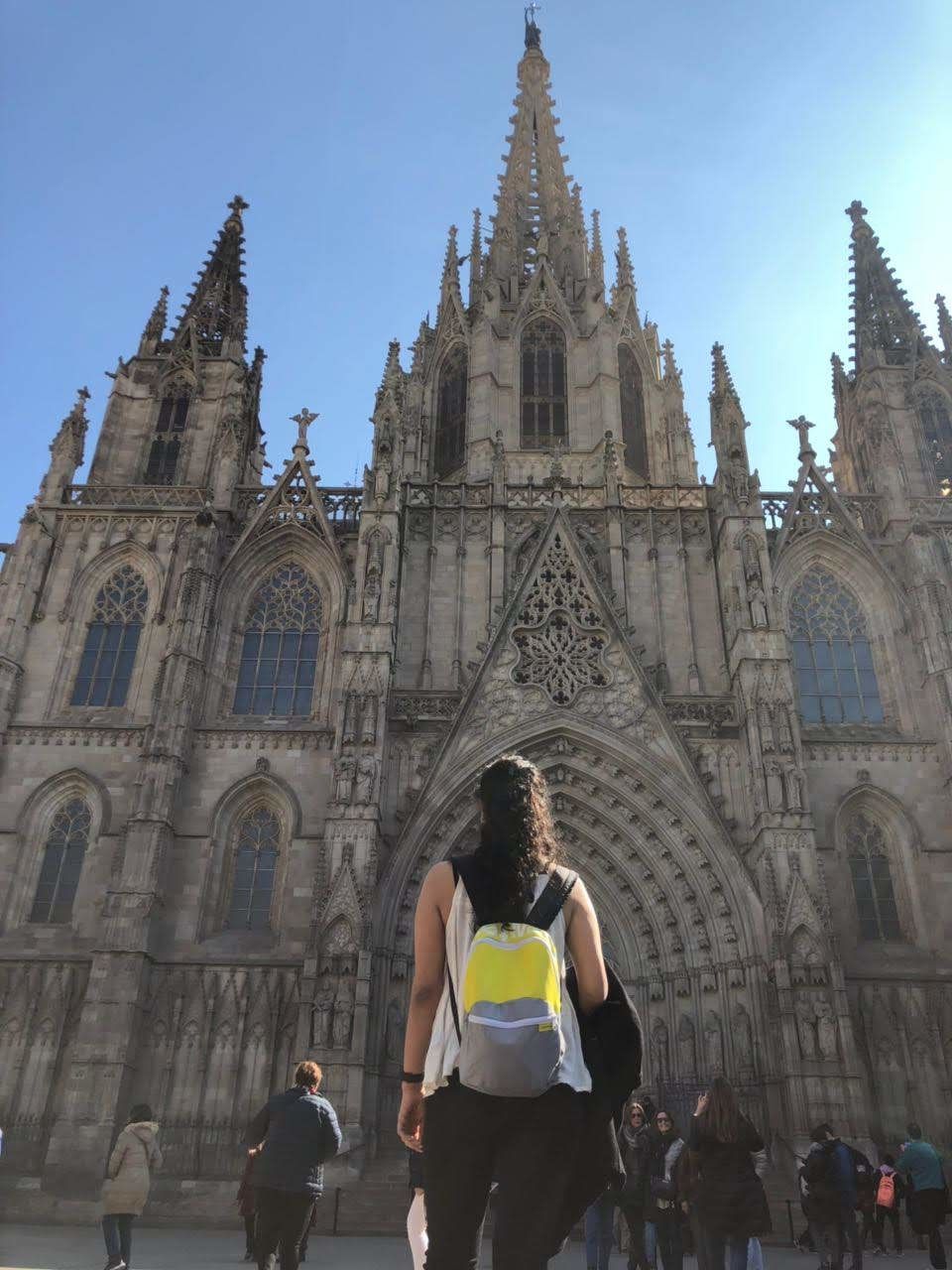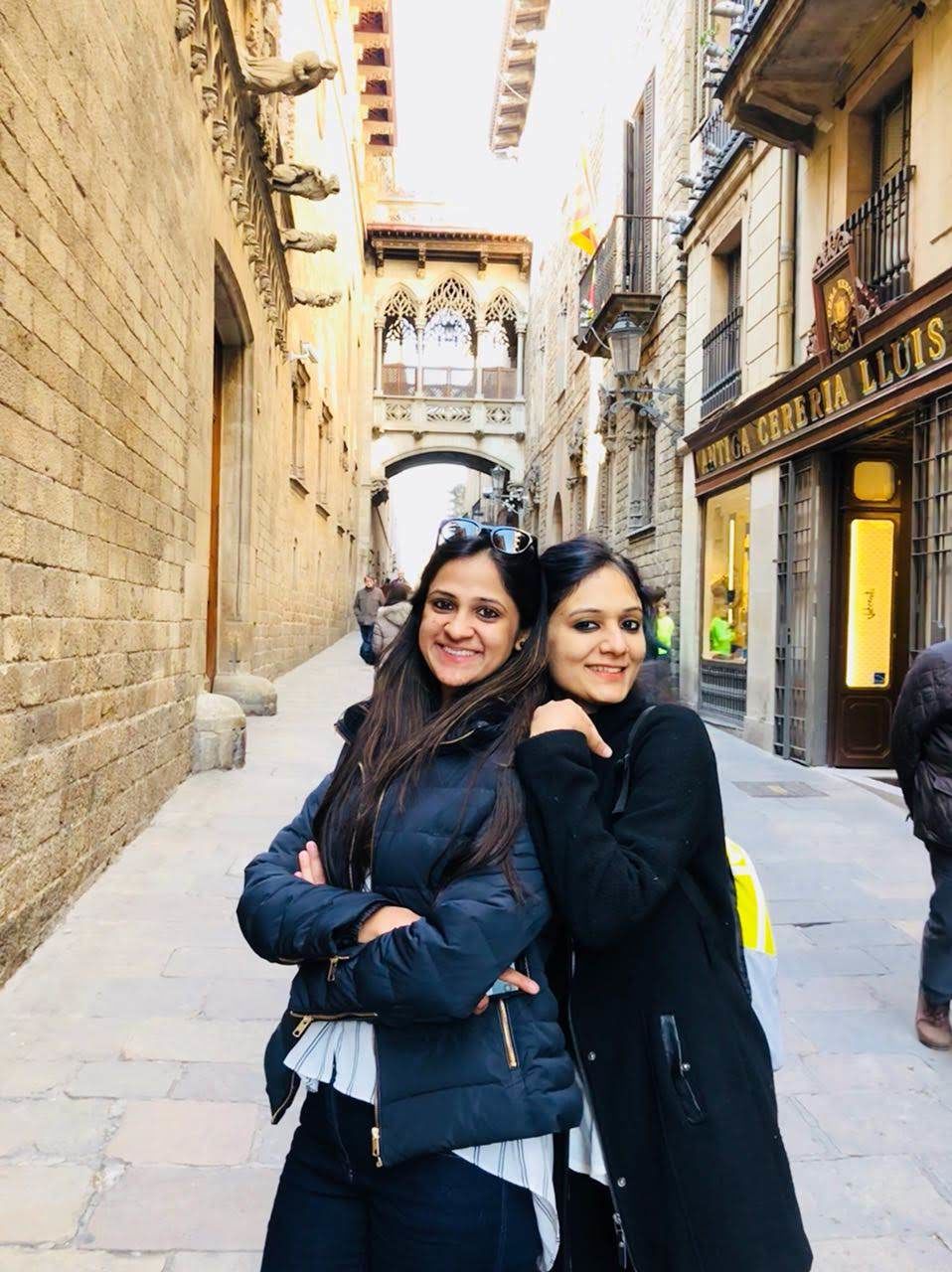 Day 2 - Barcelona - Catalonia Square and Montjuic Castle bus ride
As pretty as the city sounds it was just more than that, I have more pictures than the story right now :p. Around 10ish we started from the hostel and walked towards the downtown to get the bus and that route was via larambla which is almost an hour drive. And now we are the Montjuic castle, trust me it had the vibe of " Game of thrones" Once known as a pretty huge castle is now served for municipal facility.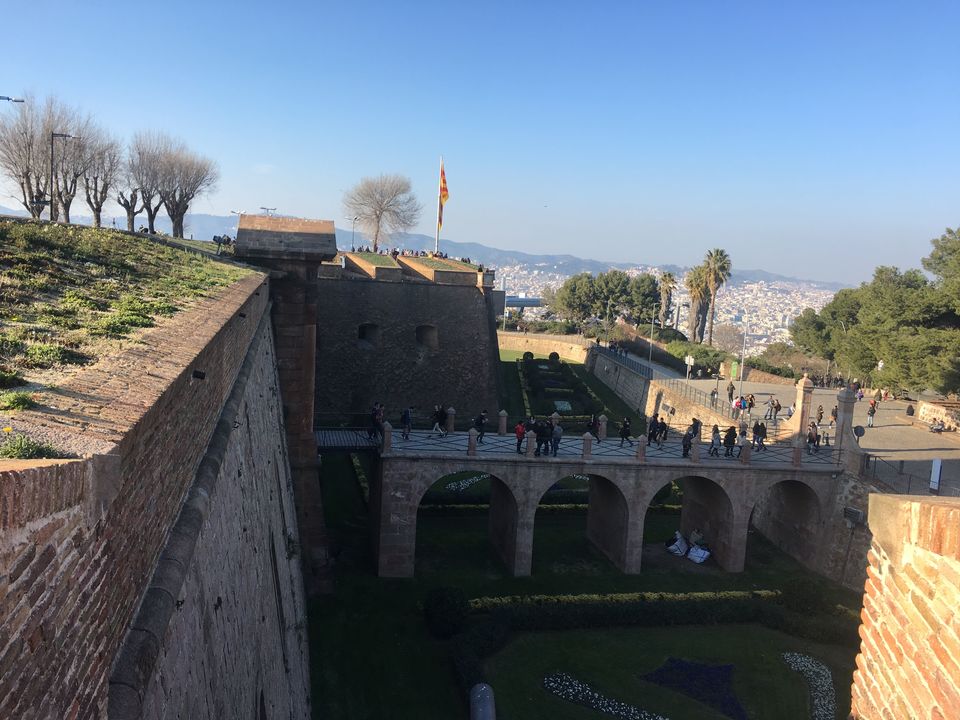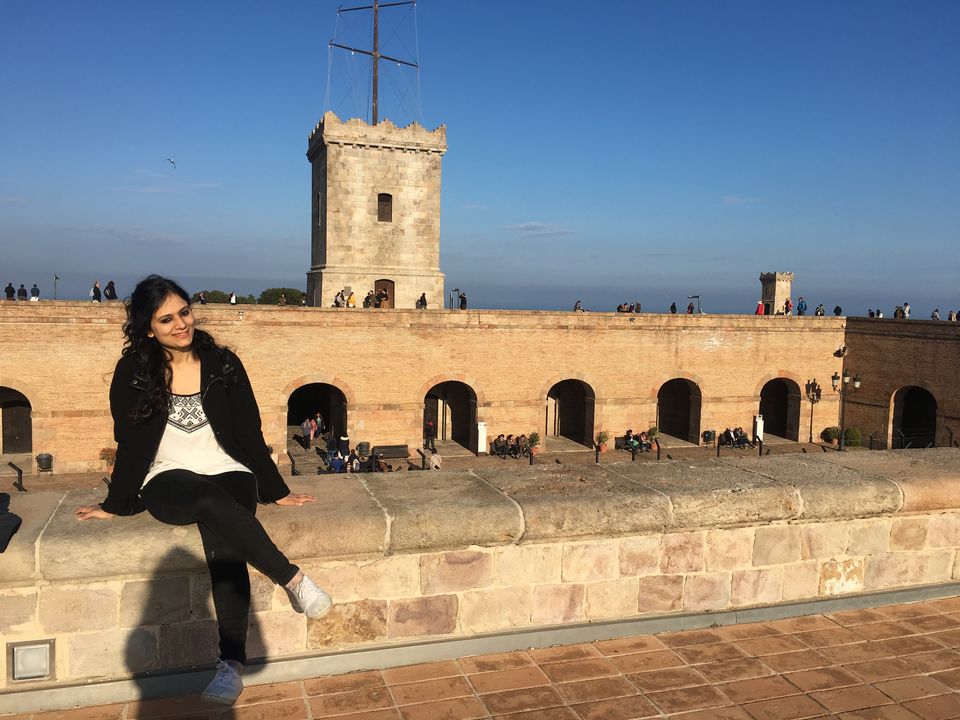 While the next day we were just hanging out in the city at larambla with some exotic coffees and pizzas and street shopping.
Day 4- Barcelona ~ Seville
We had this early morning flight for seville and it was my birthday :) Landed at seville, it took us some time to figure out our Airbnb and eventually we did, it was a little dreamy house with a okish location (we were saving money) the sad part was none could speak or understand English /Spanish etc and it gave us a hard time (We literally had to use google translator and show it to everyone while communicating and even then we failed many times but we had no choice but to seek help. After a while we stepped out and started exploring but couldn't really see its worth but oh boy- after a point when we were at the heart of seville ( it was all like the set of Romeo Juliet) and I'm not kidding - Just so gorge! and so you know this place is known for its wine too :P and we had to try obviously!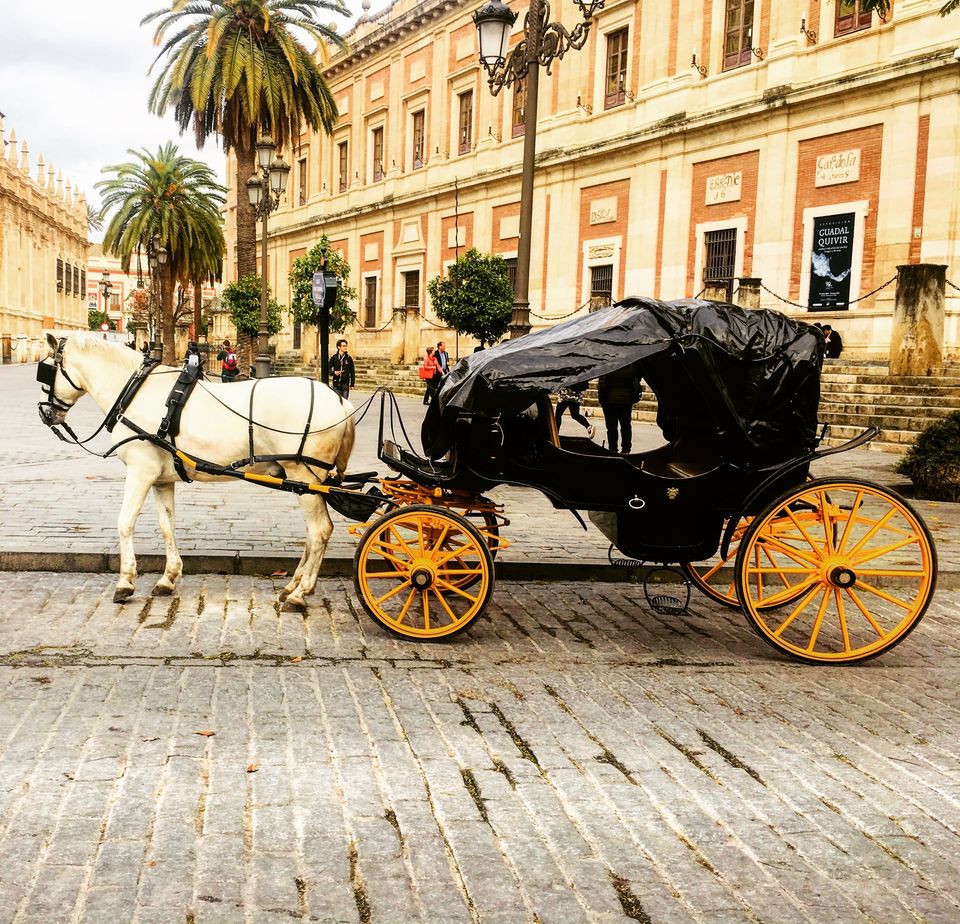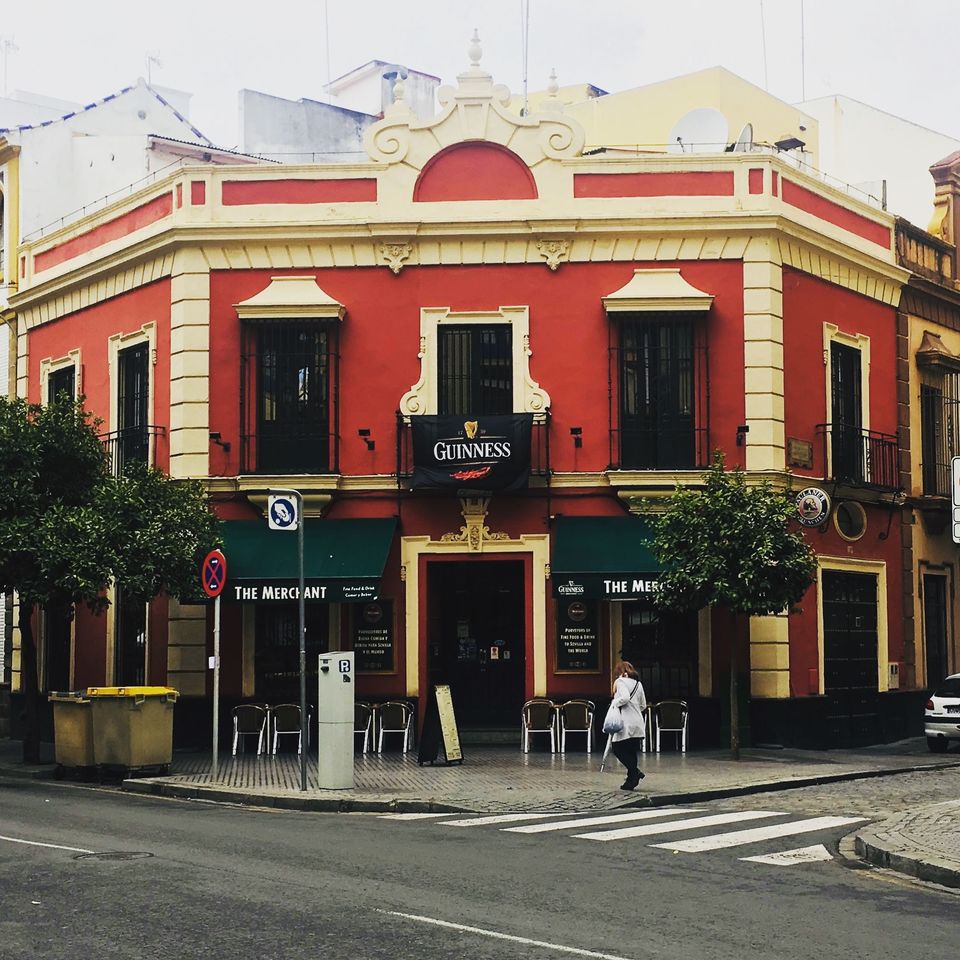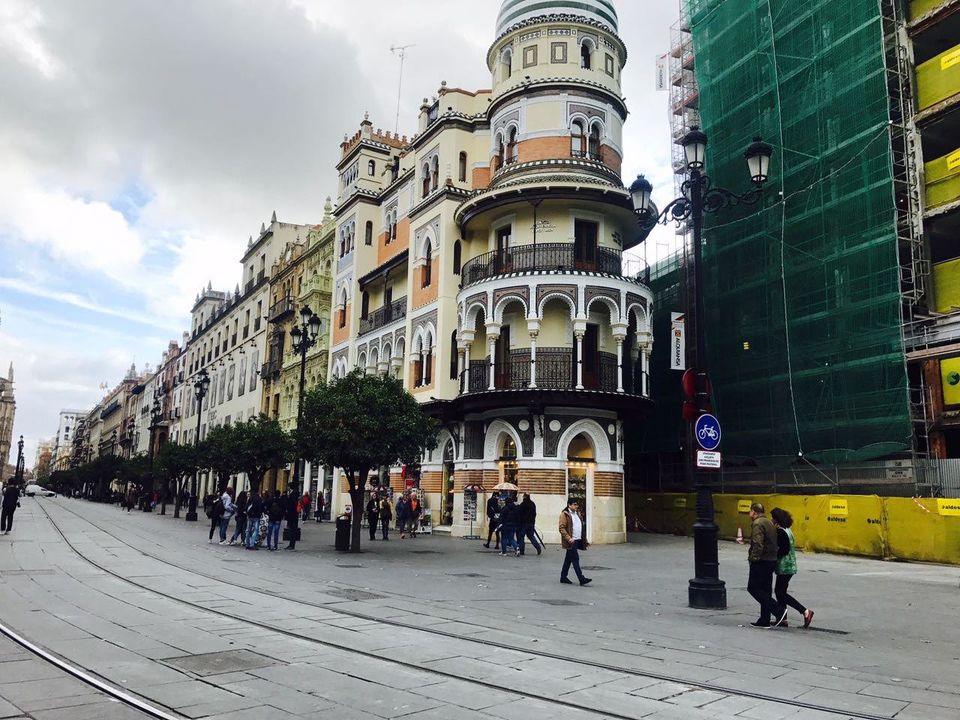 After this our bus ride took us to this historic castle and it was drizzling so we couldn't do much without the umbrella also and just got ourselves clicked ( so we mark that territory )
Early Morning flight - Land of the Goat - Guess ? Its Portugal
Lisboa as they say it , looked very gothic and rustic and raw in its own charming way and what better way to look at these colonial structure and castles. Apart from the very known George's castle the food and the gelatos are a must try. I loved our hostel in the downtown area it was all occupied with Mcds , open restaurants , subway , trams and we were getting free bread in the hostel :p. Just at a duration of 30 mins there was a beautiful Belem tower - one of the highlights with a very serene view.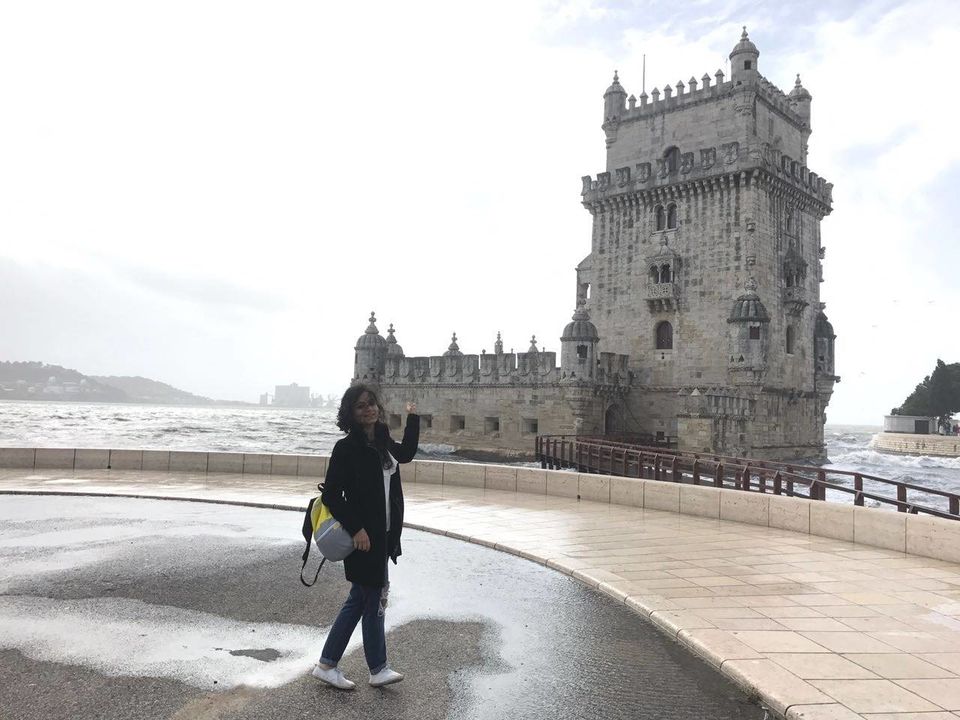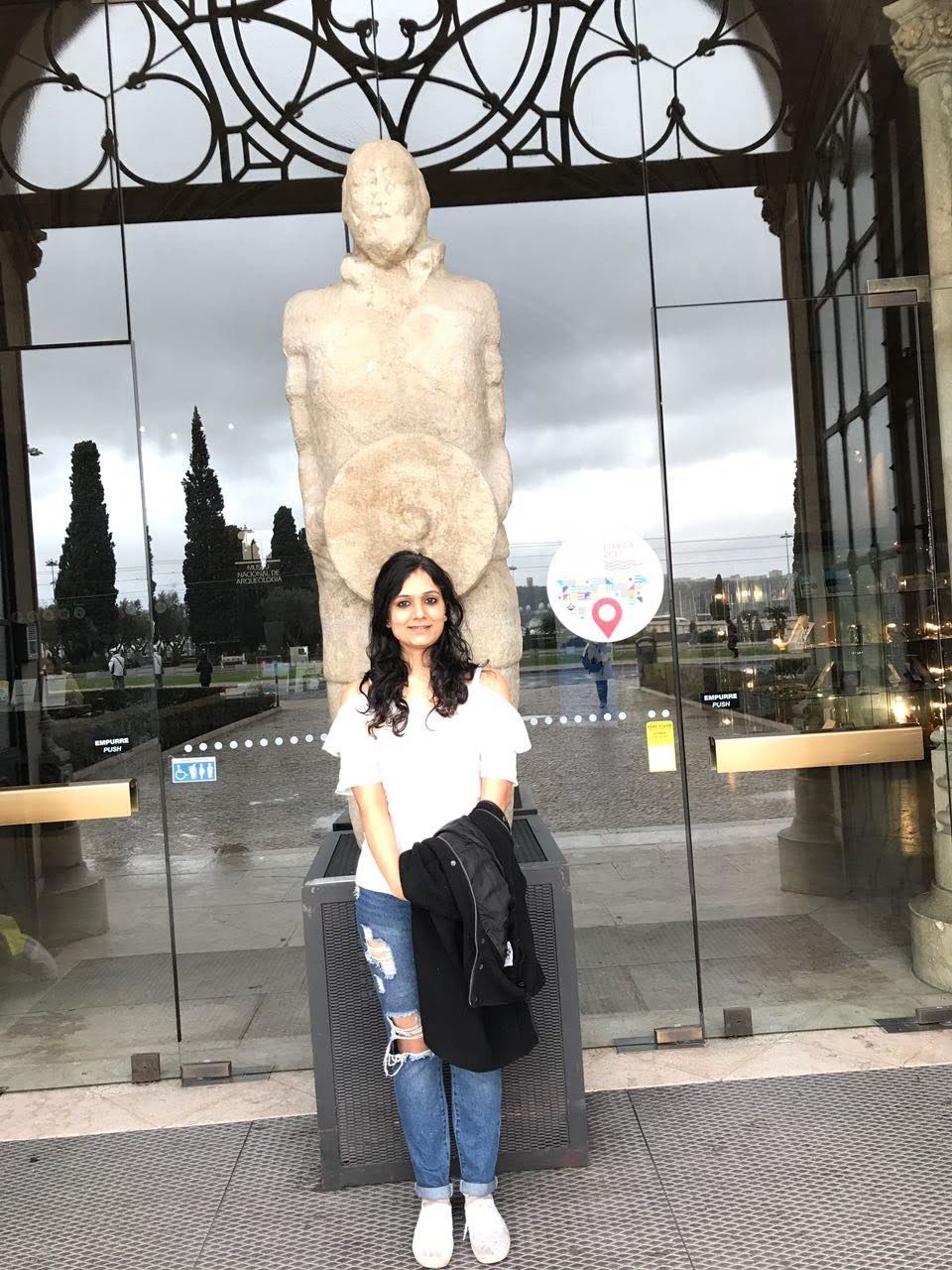 Night at the city with sumptuous food and gelatos , we were just making some more memories with food, photos and roaming as much possible for us, not to forget we had started to feel bad already that we would be flying back to India soon and this life will be over soon and with thought we ate even more, adding more calories.
To sum up the whole experience , it was the best birthday ever -2018!