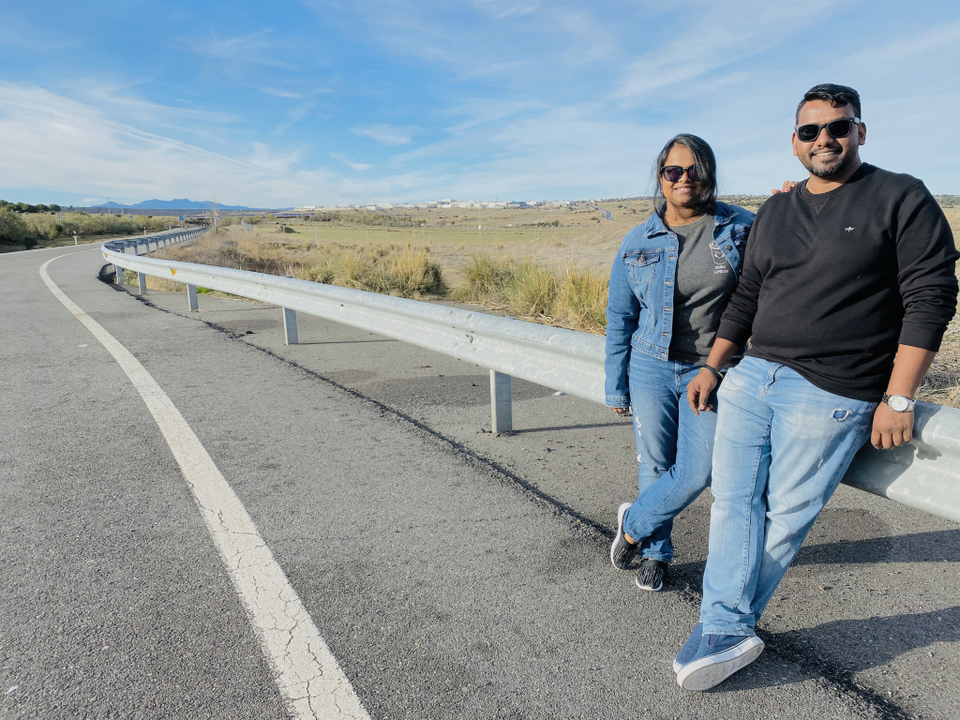 Who here is a fan of the Hindi movie - 'Zindagi Na Milegi Dobara?' Ever since I have watched that movie, Spain has always been on my travel bucket list. Finally, in 2019, my husband and I along with our friends decided to spend our Christmas and New Year holidays in Spain. But we also added our twist to it and decided to add Portugal to our itinerary.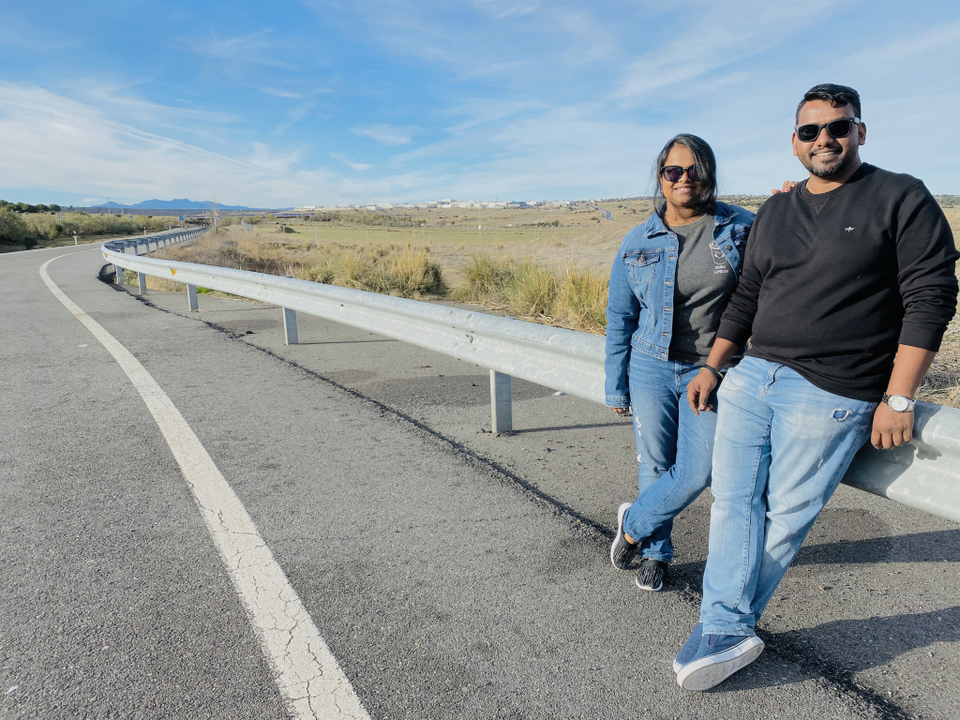 We decided to do drive through different cities in Spain and Portugal. We planned a 2-week trip and decided to cover about 7 cities. This will probably be one of our most cherished holidays especially since it was right before the pandemic and our plans for 2020 travel plans went for a toss.
We opted mainly for BNB apartments. We were 6 adults and 1 kid and staying in Apartments were much more cost-effective.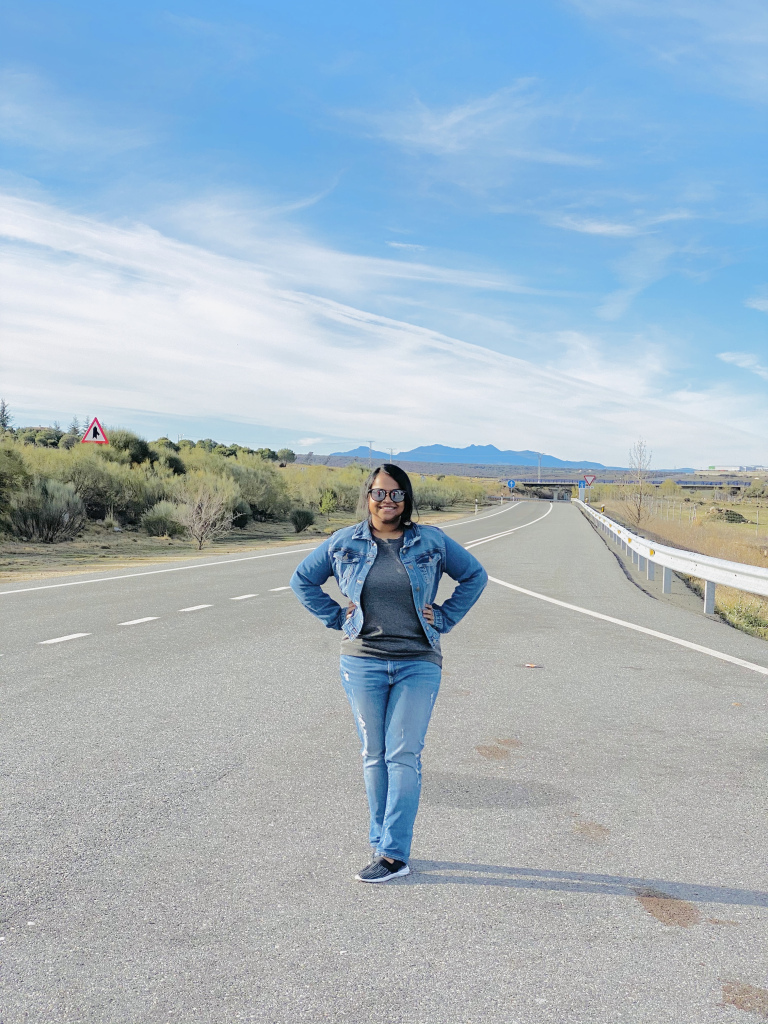 If you love mountains, scenic beauty, road trips and enjoying the view of the small towns and big cities, this trip is just perfect for you. Road tripping between these cities is not your usual road trip. You will come across quite a lot of off beaten paths that lead to your cities. While we were in the cities exploring, we came across some breathtaking views, enchanted palaces, and a hell lot of memories to take back. We didn't have an elaborate itinerary. We just went with the flow. We hired a Mercedes V Class which was spacious for 7 people and our luggage. Easy to drive and very comfortable for long trips. We decided to rent it from Madrid and drop it back off at Madrid since we were departing from Madrid back to our home countries.
Madrid - In Madrid, we preferred taking the local transport, hop on-hop off bus, and just exploring the city on foot. Hop on- Hop off is probably one of the best options to explore the important tourist spots. We also didn't miss a chance to catch a live football match at the Estadio Santiago Bernabeu (Real Madrid Stadium). If you love football, then you should definitely experience this. Madrid has its own charm and beauty surrounded by historical buildings and beautiful architecture.
Another must-visit place, while you are in Madrid, is to visit Toledo which is just a couple of minutes away from the main city. You will need an entire day to visit this small town. You can arrange the transport from either Hop on- Hop off buses or any other travel desks. Toledo is a small medieval town that has its own history and charm. Make sure you wear comfortable shoes to walk around the small cobbled streets of this town.
Porto - Porto is about 565 km from Madrid. It will take about a little more than 6 hours if you take breaks in between to enjoy the view and of course a lot of food and washroom breaks. We explored the city and came across some beautiful buildings, pathways, and streets. We visited Santa Marinha and enjoyed some delicious port wines.
Lisbon - Lisbon is about 313 km from Porto. Lisbon is known for its steep and narrow streets, trams, chilled out environment, etc. The first night we visited the main commerce square (Praca do Comercio). Since we were there during the Christmas season, the streets were beautifully lit and the main square looked gorgeous with the huge Christmas tree. We explore different streets in Commerce Square. You will also find a lot of cafes and restaurants for you to eat and drink. Driving around the streets of Lisbon can be pretty adventurous and fun due to the narrow steep streets. The next day, we drove down to Sintra town which is about 30 minutes drive from Lisbon. This town has its own charm and is surrounded by mountains.
A must place to do while in Sintra is to visit the Pena Palace (Palace of Sintra). The palace is magnificent with its rustic charm and colors. You can explore the entire property of the palace and the natural forest that leads to the exit of the palace.
After exploring the Sintra town, you can head to Cabo De Roca which is the westernmost point of Europe. The view is breathtaking and you should definitely not miss this place. We ended the night by visiting the Cascais town which is a seaside town and is known for its beachside restaurants, fishing, and seafood.
Seville - Seville is about 464 km from Lisbon. On our way to Seville, we made a stop to explore the Grutas Mira De Aire Caves. Seville is the capital of the Andalusia region and one of the beautiful cities in Spain. It is known for its architecture and history. It is a small city and can be explored by doing various activities. It also gives a fairy tale town vibe with a lot of horse carriages around and beautiful parks. You can explore the city either via segway, scooter, or bicycle. If you wish to visit a bullfight ring, then Seville is the place that has this massive Bullfight ring.
Malaga - Malaga is about 206 km from Seville. We just stayed there before heading to Valencia. The drive to Malaga and to Valencia from Malaga is beautiful.
Valencia - The drive from Malaga to Valencia is about 618 km. Valencia is usually never on the popular cities list while exploring Spain. Valencia has its own charm and is a perfect blend of a crowded city and historical architecture. We chose to do hop on - hop off bus which was very convenient to explore the main tourist places. Do visit Bioparc which is a zoo and the oceanographic.
Barcelona - Barcelona is about 353 km from Valencia. As always, we opted for Hop on Hop off bus to explore the city. The city is known for its unique identity and 20th-century architecture. Most of the popular structures are designed by Antoni Gaudi and you can clearly see his style in the structures. Some of the places that you must visit are the Sagrada Familia, Barcelona beachfront boardwalk, Barcelona Stadium, etc. We also watched a Flamenco show in Barcelona. This is something you shouldn't miss. It is definitely worth the price and your time. If you appreciate true art, then the flamenco show is a must-watch.
After Barcelona, we drove back to Madrid, dropped off our rent a car and took a flight back to our homes from Madrid Airport. This trip was the perfect end to 2019 and an amazing start to 2020.
Do enjoy the delicious food along the way. We enjoyed a lot of paella, prawns in garlic sauce, sausages, churros, beer, port wine, and many other lip-smacking delicacies.
We couldn't have asked for a better holiday. Spain and Portugal definitely lived up to its expectations. After being stuck in the lockdown and due to the Pandemic situation, we are fortunate enough to cherish some of the best memories.