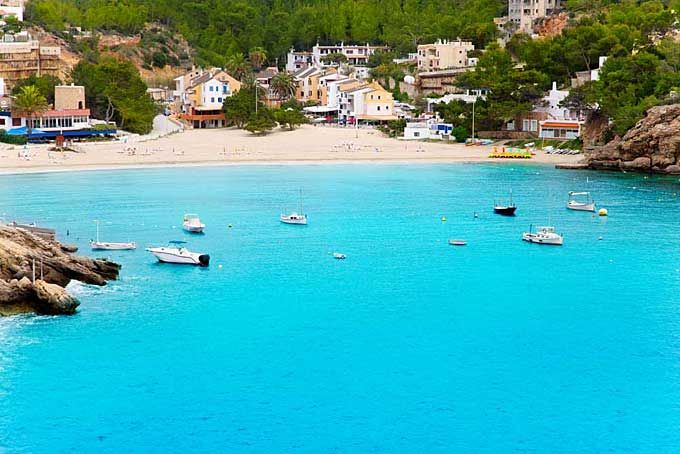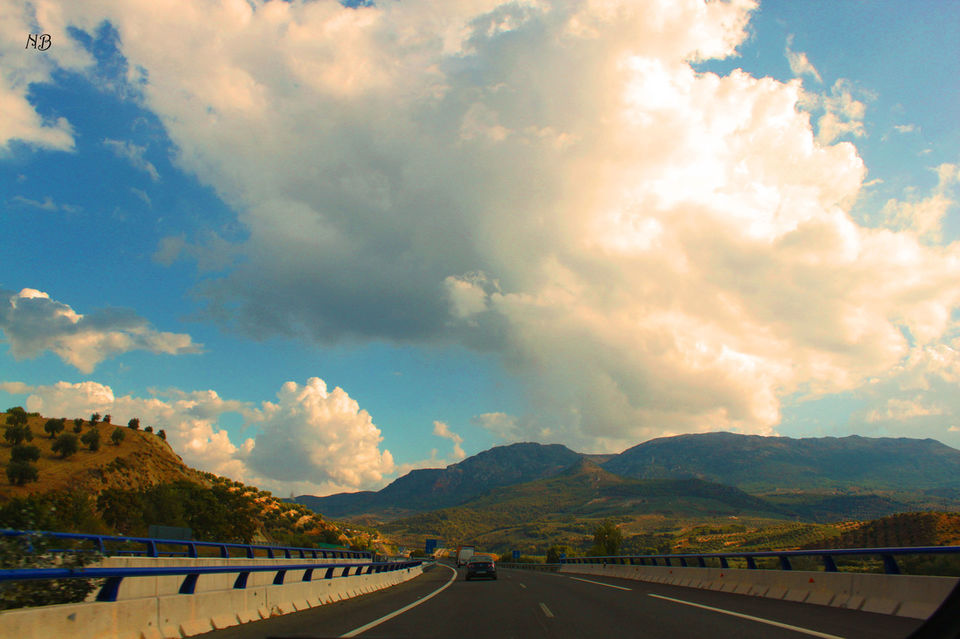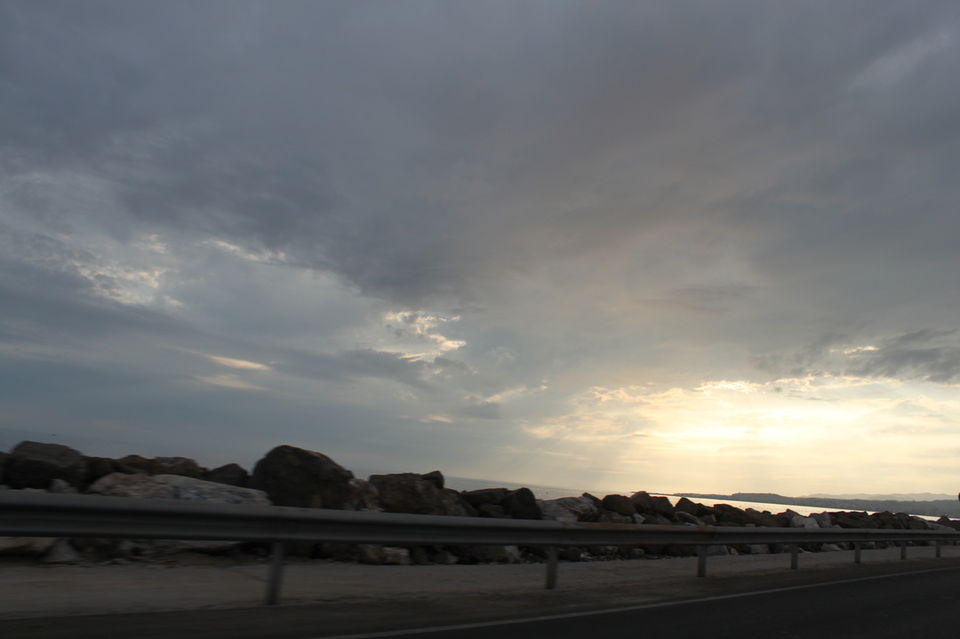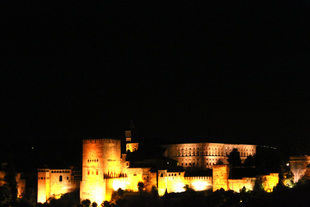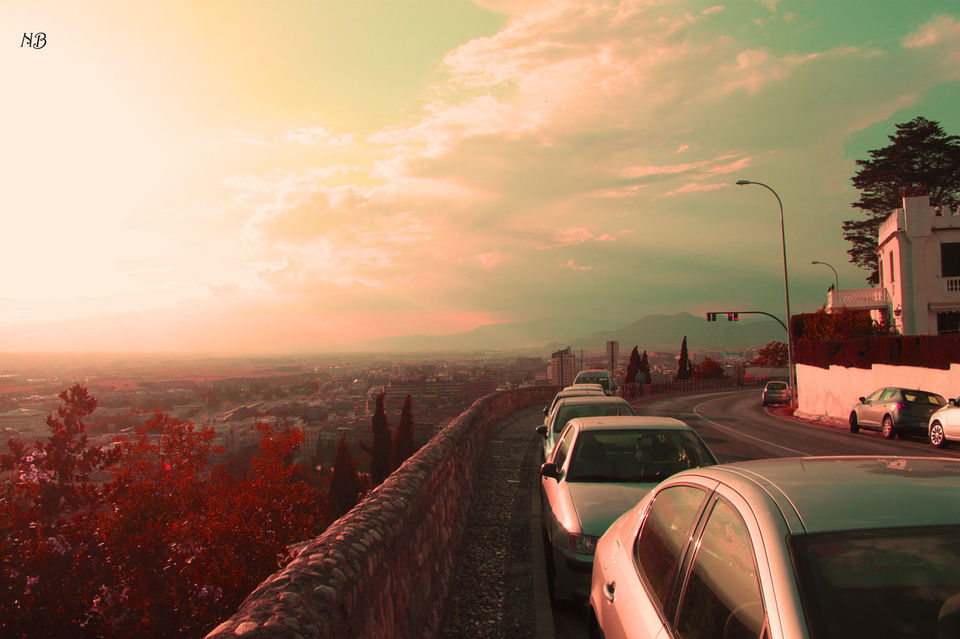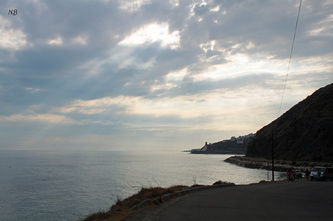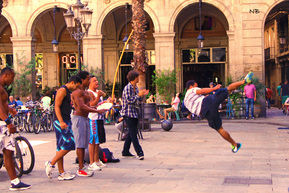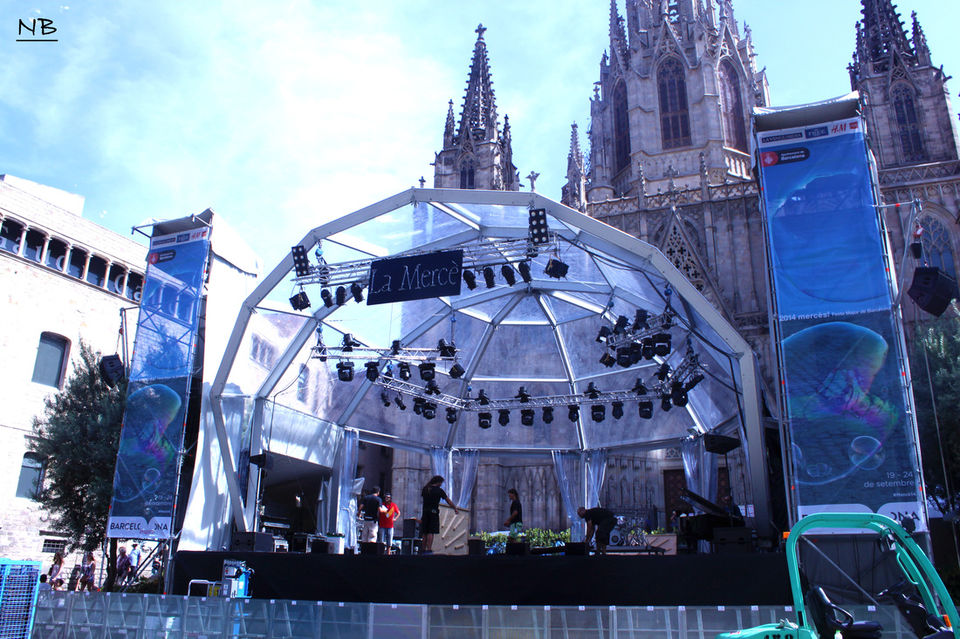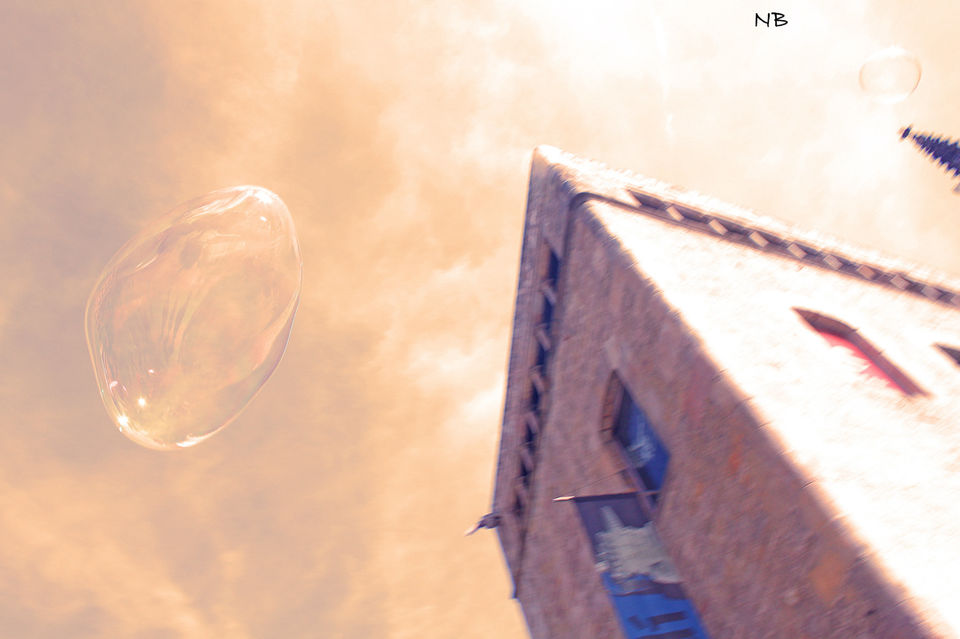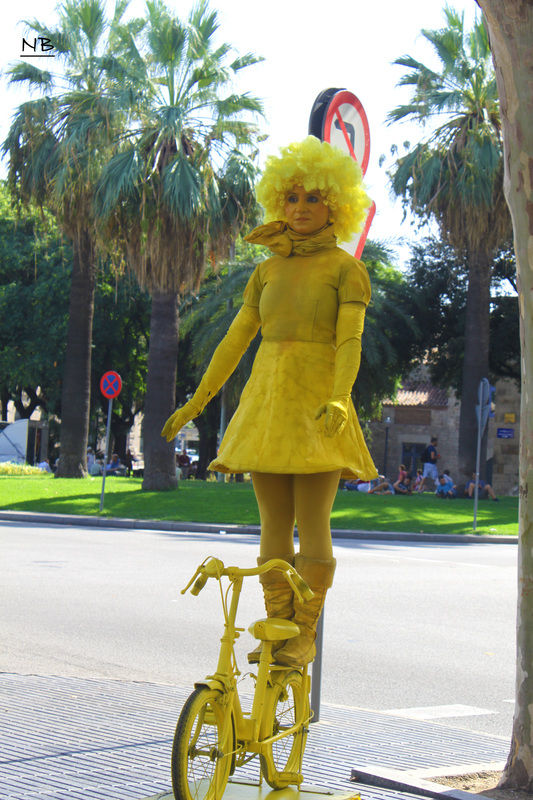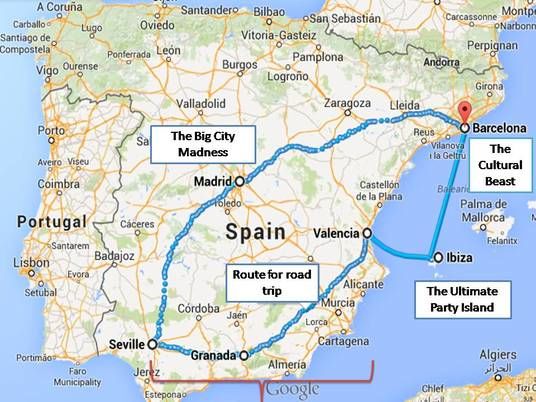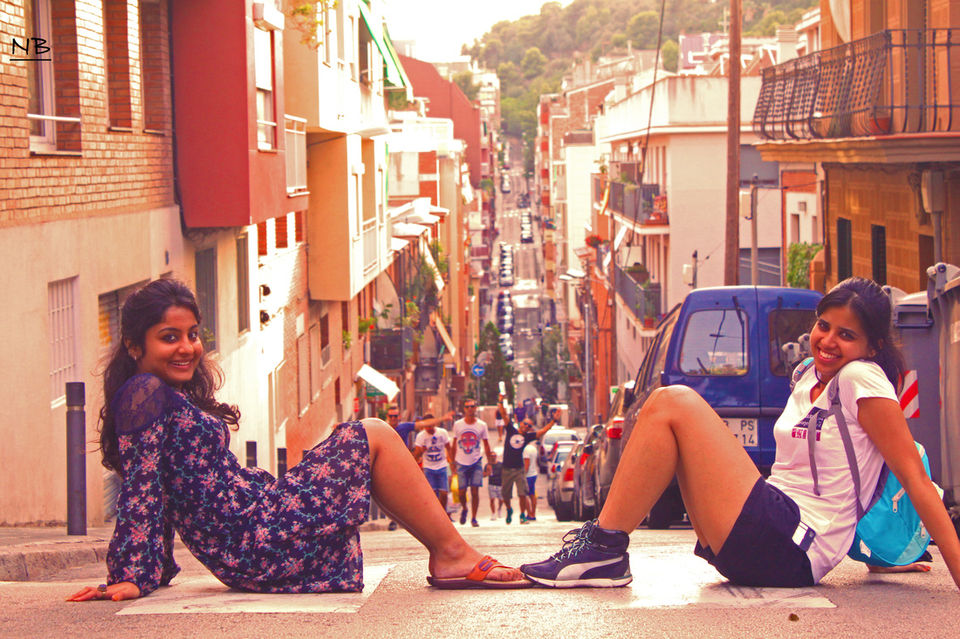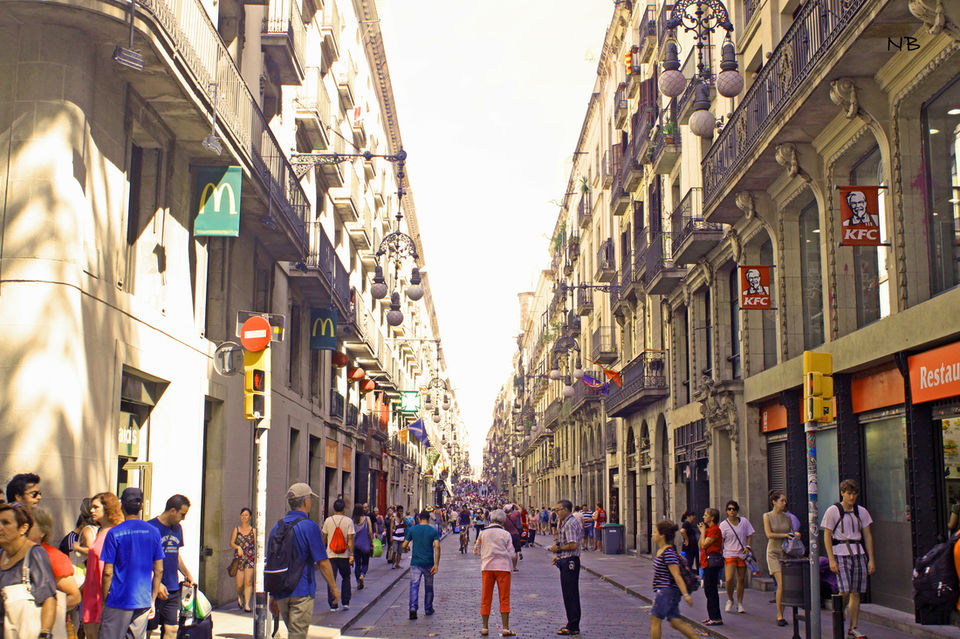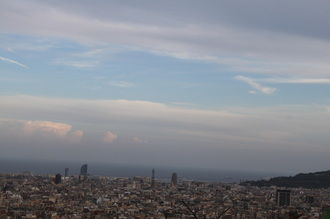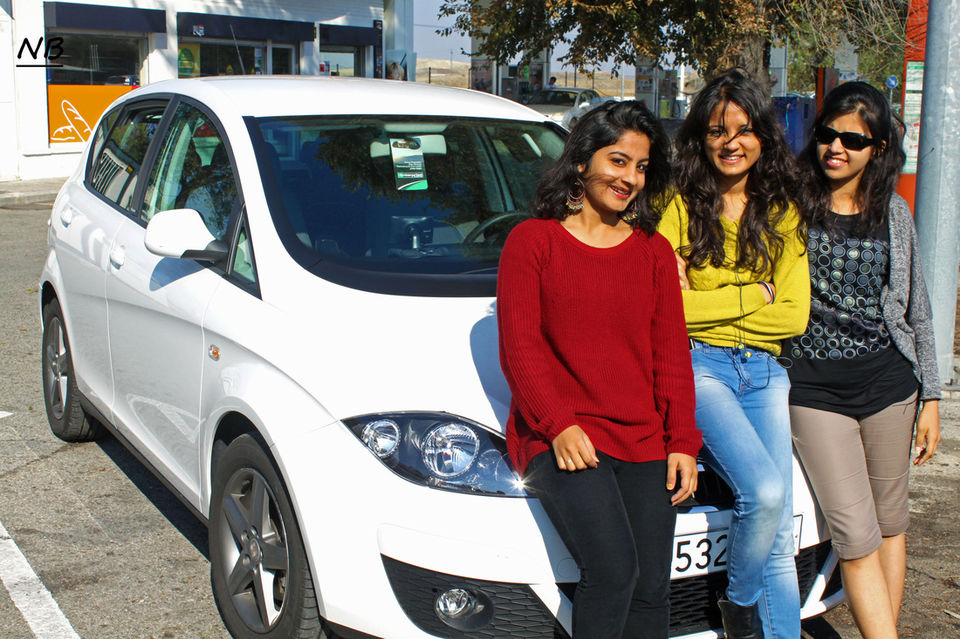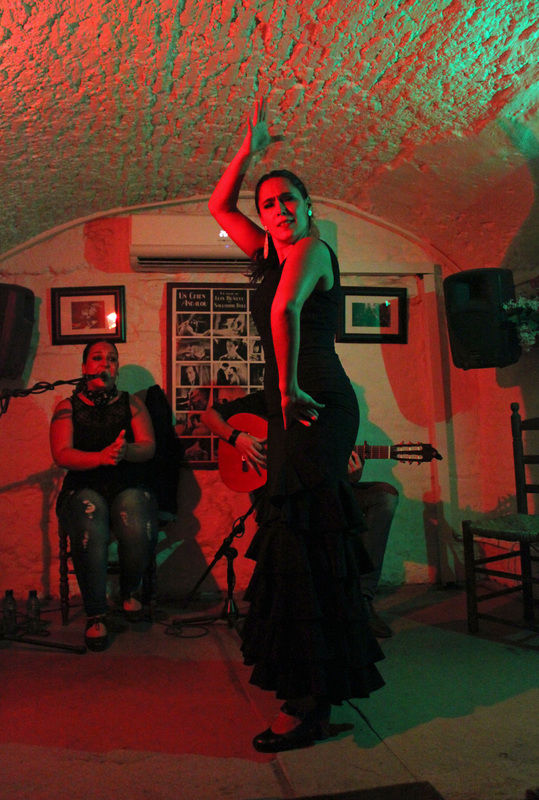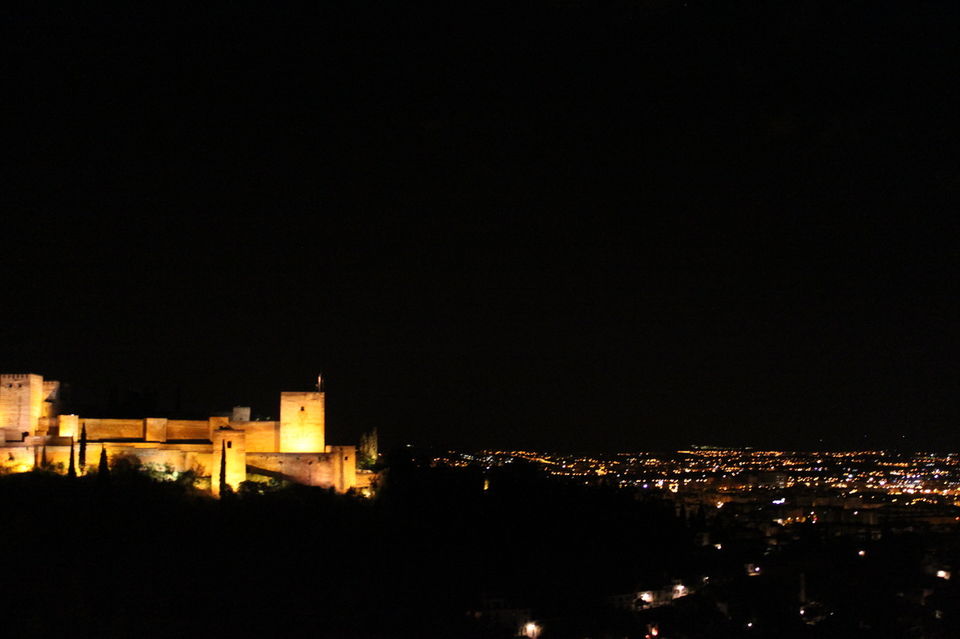 Isn't Eiffel tower + Amsterdam generally the pet choice of the first time Europe travelers?
However, if one wants to experience the big city madness; the cultural uproar; the countryside timelessness and the sea gazing haziness of beach parties, España - The Kingdom of Spain is an indisputable winner.

In-spite of being the first colonial empire in the world, it was only in 1980s that the democratic restoration process commenced, ending the dictatorship of Francisco Fanco. In the next three decades, Spain turned into a country that offers a cocktail of its rich old culture and young milieu in an architectural glass.
For a ten day trip, there are few places which one should definitely cover. We followed a route from Barcelona to Madrid as below :
Trip Itinerary :

Day 1-2-3 : Barcelona
Most trains to Barcelona require reservations and the Eurail Pass quota gets exhausted very quickly. Hence, book at least a week in advance.
For those who are flying down to Barcelona, you can take a train to Barcelona Sants from the station connected to the airport. It's free on eurail pass.

Travel within the city : You can take a 2/3 day train pass or a Hop On-Hop Off city bus pass and see the whole city. Alternatively, renefe trains are free on eurail pass and can take you to common city areas.

Stay : We stayed at Kabul Hostel (http://www.kabul.es/). It has great lounge area and free entry to best clubs. However, the rooms are crowded and there is no kitchen. It's located on the La Rambla street and one can experience the night life of Barcelona right outside the hostel.

To See :
The Picasso Museum - free entry for students
Sandeman's free city tour - http://www.neweuropetours.eu/
Gaudi Biuldings - there is an entry fee for looking inside. Sagrada familia is the best one to visit if you don't plan to visit each gaudi architecture
Camp Nou
Opening ceremony of La Merci festival
Top view of Barcelona from Park Guell
Beaches!

Barcelona and Ibiza are well-known for pick-pocketing, Hence, be watchful at night and in the crowded streets.
Day 4-5-6 : Ibiza.

We took a flight to Ibiza and stayed there for three days!
Stay : We stayed in the Saint Antonio area of Ibiza and traveled to Eivissa for parties and scenic beaches

Travel : There are buses which connect the main city points and are frequent.

To Do :
Ibiza is to relax on the beach, swim in the clear blue waters, and party at famous clubs.
Visit Cala Konta (very beautiful sunset point), Cala Vadella (beautiful shallow beach perfect for swimming) and Saint Antonio beach. Alternatively, You can visit any of the following beaches (http://www.skyscanner.net/news/10-best-beaches-ibiza)
Boat parties are very common and they have add-on's to other parties at night. One can check at any shop and buy tickets from there itself.
I have no pics from Ibiza because I was busy sun bathing :) So this one is credited to anonymous.
Day 7-8-9: The Road Trip
We landed in Valencia (the starting point of our two-day road trip). We followed the route from Valencia - Granda - Seville covering 500 Km on day 1 and 300 Km on day 2.

Car Hire: Europcar and Avis are good options to rent a car. Take full insurance to minimize the risk and understand left hand driving before heading out on any adventurous journey.

Stay: We stayed in Valencia for a day and then took the car on the next day. We drove to Granada and stayed in the old city hilly area for a night. Next day afternoon, we started towards Seville and stayed there for another day. Each city has beautiful castles, flamenco dance shows and old architecture to keep you engaged. You can decide your duration of stay depending on what beholds your mind. Eat tapas and drink sangria wherever possible.
Day 10: Madrid
We came back from Seville to Madrid on the last day and ended our trip. Although I did not cover Madrid, don't miss out on the amazing night life, bullfights and castles in this scenic capital city.
Alternatively, one can also go to Portugal from Seville and then end the trip.

Best part of my trip was looking at Granada from the hill top and swimming at Ibiza. Spain has so much that you come back refreshed and tired at the same time.
Approximate Budget : Euro 40-50 per day