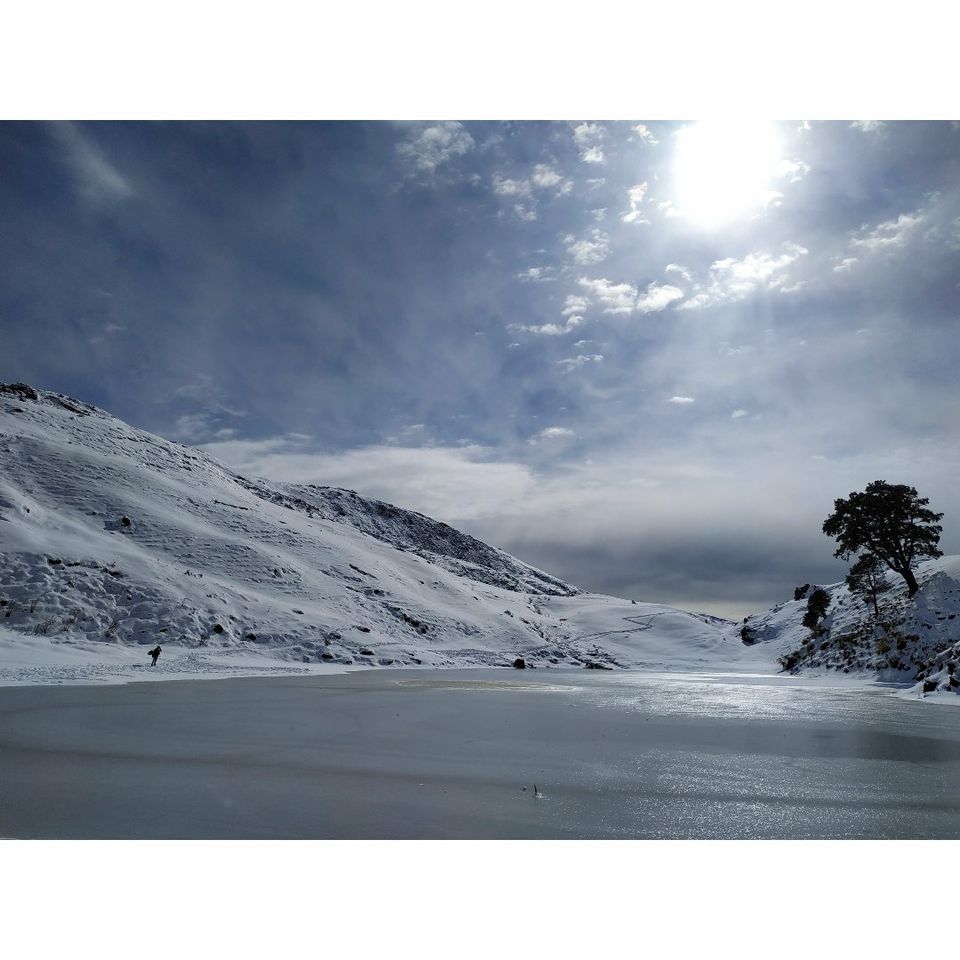 Kathgodam to Lohajung :
Almost 6 months before 2019 was about to come and this time Me and my friends we all wanted to celebrate it in different way,but it didn't happened due to some reason so we decided to go after one week and on 6 January 2019 we started our journey from Kathgodam also known as The gateway to kumaun (uttarakhand) we had to cover almost 215 km distance to reach our destination so woke up early in the morning and as per decided all our people gathered in a common place and we left the city around 7 :o clock we crossed many beautiful hill stations like bhimtal ,almora, someshwar etc ,The roads were amazing so din't had any problem while travelling thanks to uk government , around 3 o clock we reached gwaldam via small towns like tharali and deval, the weather started changing, the clouds turned grey and cold wind were punching our faces we had to reach as soon as possible otherwise we would get stuck, people claimed its going to snow today , we left for Lohajung and as we reached in its outskirts , I was sitting in the window side and I felt snowflakes on my face I took my hand outside just to confirm, it was cold outside again I felt those flakes I couldn't control my voice and shouted 'guys snow fall' and we all started shouting and hooting because many of them had never seen live snow before , the snowfall started, the surrounding became quite and calm, It was magical.Finally after whole day of travel we reached the place where we were about to stay, beacuse of the snow the whole village turned white, oh! Magical it was but we had more amazing things to see in 4 days that were waiting for us.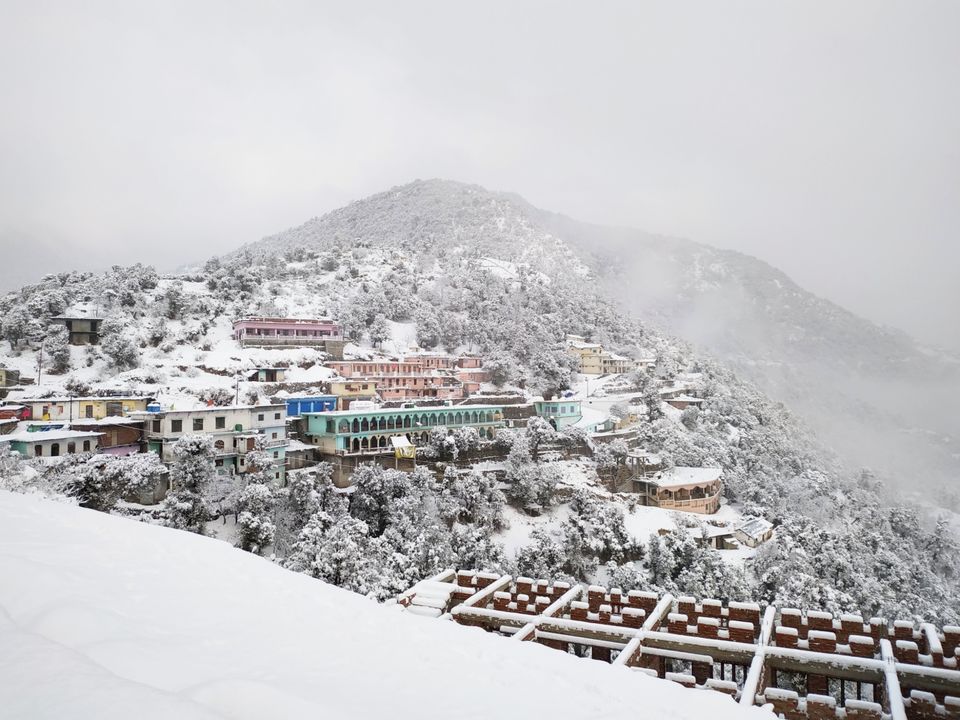 Lohajung to Bekaltal base camp.
We had to start our trek around 7:o clock so we all woke up around 5 am , we went outside it was dark so we turned on the corridor light , Jesus ! All we could see was snow around us we were overwhelmed but also it made us worried how we're gonna start our trek in such a heavy snow fall, we waited long , had breakfast in the local market , buyed some trekking stuff (in case you don't have trekking gears don't worry there's a shop which provides all these, you can rent them) , and as the sun light increased the snow started melting so we started our trek around 10: o clock , the sunlight was on its peak we were sweating and feeling cold at the same time, we were surrounded by so much of snow that we've never seen before ,after walking few kilometres we found a small tea stall we had some snacks and continued , we could find these tea stalls after few kilometres of distance.
After hours of walking we were about to reach 'bekaltaal' which was our first basecamp , the weather changed rapidly the snowfall started gaining it speed due to which our walking speed decreased the trails were vanishing ,we were probably stucked in a dense snowy forest. We took shelter under a wide tree and rested for around 10 to 15 minutes ,ate some chocolates and energy bars to regain the stamina and again continued.
Finally saw the amazing frozen lake 'Bekaltaal' it was totally frozen you could even walk on it. This was the 2nd time I saw something like that (first was the Roopkund lake), we took pictures and moved towards our basecamp , reached there after 1 hour of trek , we placed our tent there had our meal and slept waiting for the next morning to continue.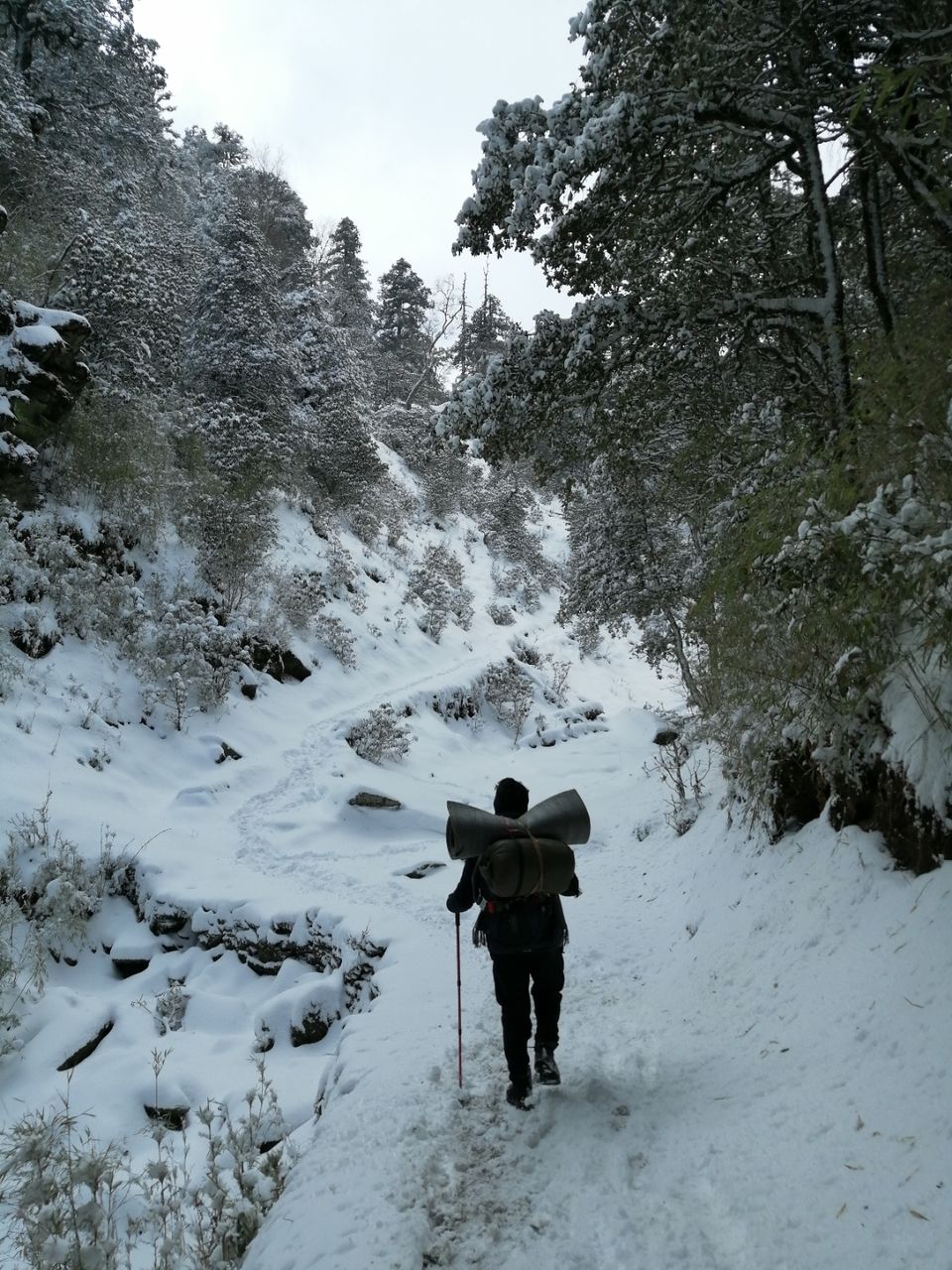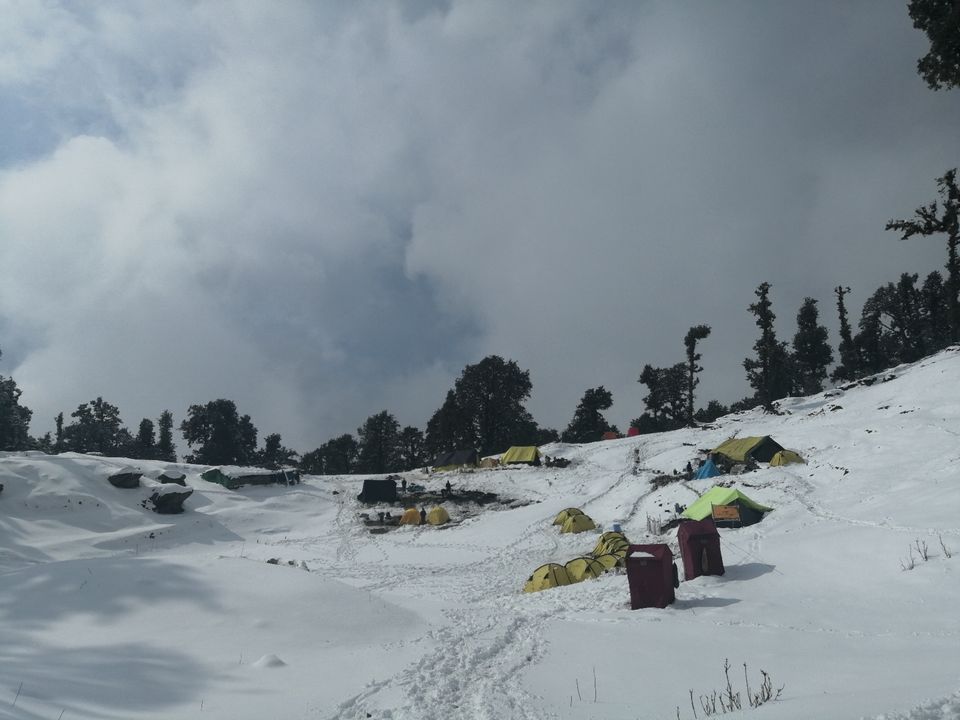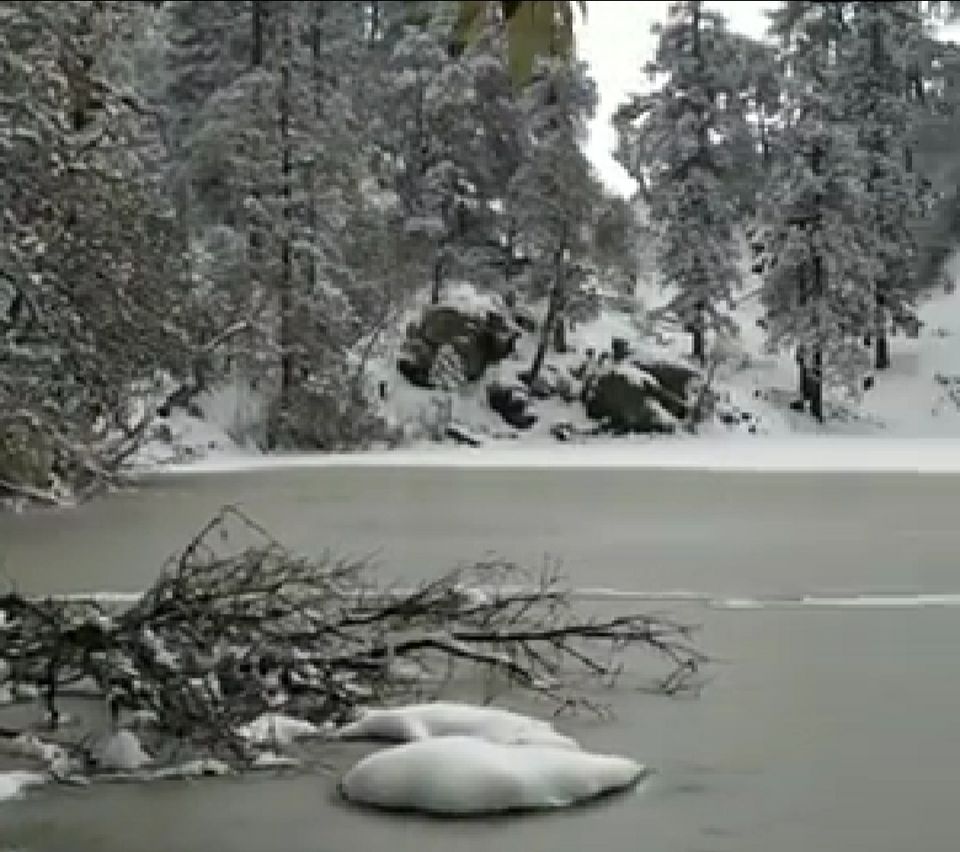 Bekaltaal basecamp to Brahmatal basecamp.
Our local guide told us that the brahmatal basecamp is not that far so we din't started too early but the weather was unpredictable so we started our trek in the morning and decided to walk slowly , and then problem started coming in our way we faced snow Strom due to which all the trails got vanished and we had no idea about the route ,half of our people were forward half of were coming behind us and we were stuck in between we started shouting but no one could hear us due to the heavy Strom , we waited around 10 to 15 minutes , our mind was not working we were confused which way to go , but finally saw our guide coming back finding us , we got relaxed and thanked god ,the guide said we should all go together other wise we'll be in trouble we waited for the people who were behind us, and continued our trek after spending lot of energy we finally reached our base camp. We all were shivering and all we need was fire , the little dhaba residing there was our savior, we sat near the bornfire and heated our body ,wet shoes and socks , had a glass of tea and felt little relief. We had our dinner and also did some conversations with other people who came to this place through some trekking companies or individually (which is always my favourite part, meeting and talking to new people). We all went inside our tent ,it was cold night it wasn't easy to sleep but somehow we did .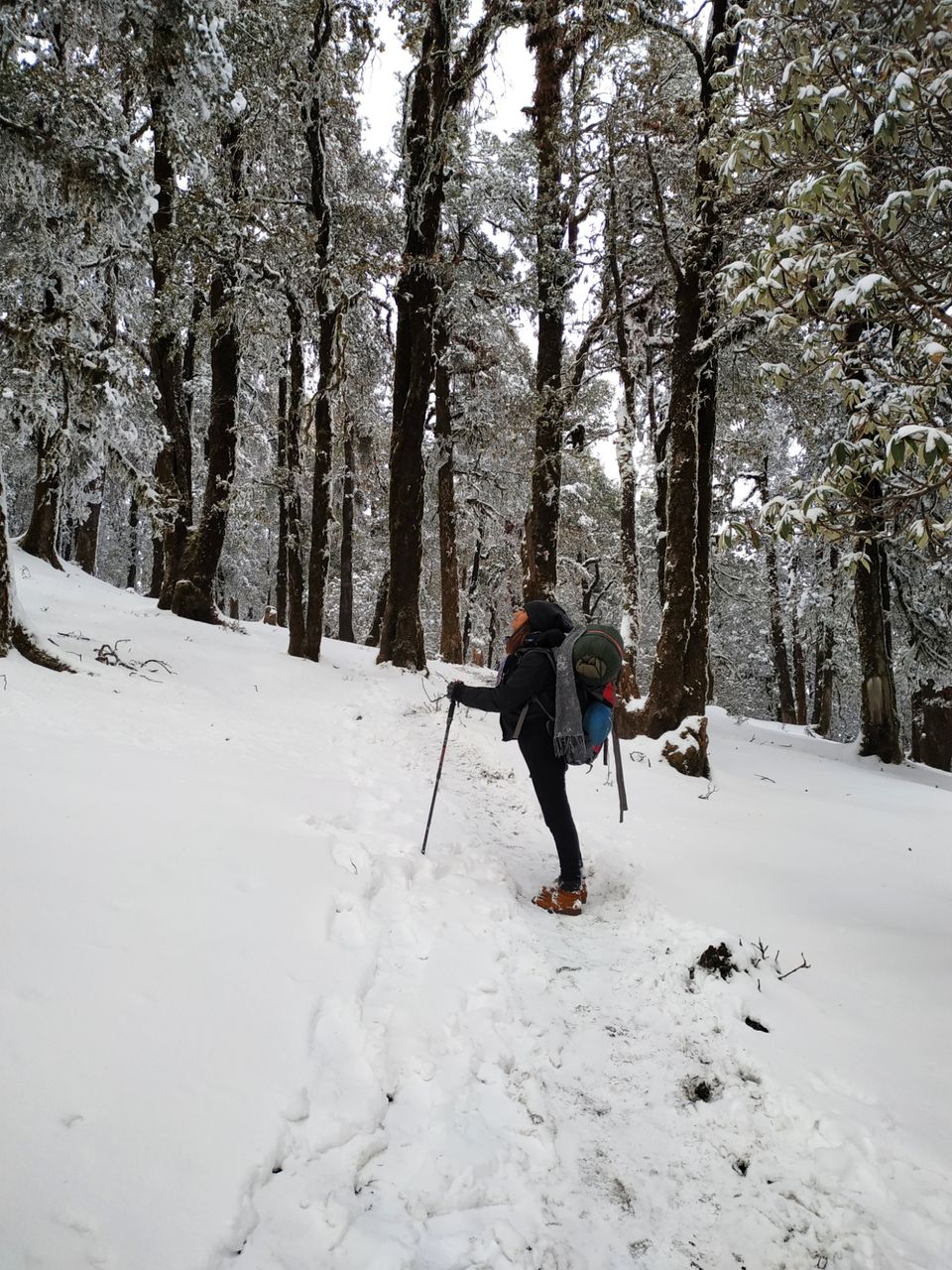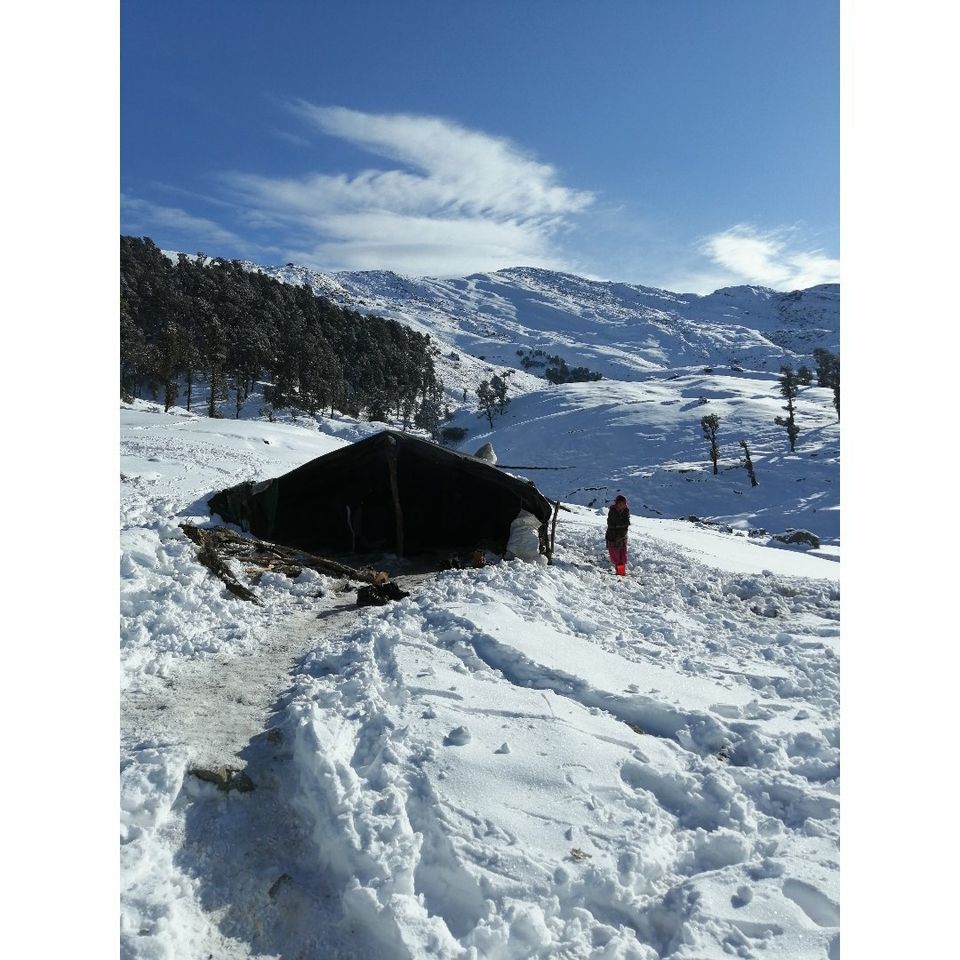 The final destination (Brahmatal)
It was difficult to sleep last night so we all were eagerly waiting for the next morning, finally the morning came I opened the chains of tent and whooshh! the scenic view I had outside was so surreal, The mountains,The snow ,everything was beyond heaven it just took my heart all away ,also we found our shoes have been frozen and shoe laces had turned into sticks and every liquid things we carried turned into ice such as face toner, lotion, drinking water.
We all were excited to reach our final destination 'Brahmatal' so we got freshed, had our breakfast and bagpacked all our stuff clicked few pictures and continued our trek . After one to two hours of trekking we reached our destination 'Brahmatal' The moment we have been waiting for came to us, We were living that moment The big frozen lake in front of us was something which i cannot put into words. All our hard work,energy,pain and patience payed off.
We have brought our India flag with us to wave it in our destination and we did ! . We waved our indian flag over the height of 12,250 from sea level , It was not only the proud moment for all of us but also a moment of satisfaction.
But there was a submit other than the brahmatal lake which we couldn't complete due to uneven climatic conditions.
But there was jhandi top which was same as the submit with the height of 13,000ft which we completed .
We came back to our third basecamp which was after Bekaltal,setup our tents there collected woods and managed a bornfire and made our meal by ourselves , the cold was less so we slept easily.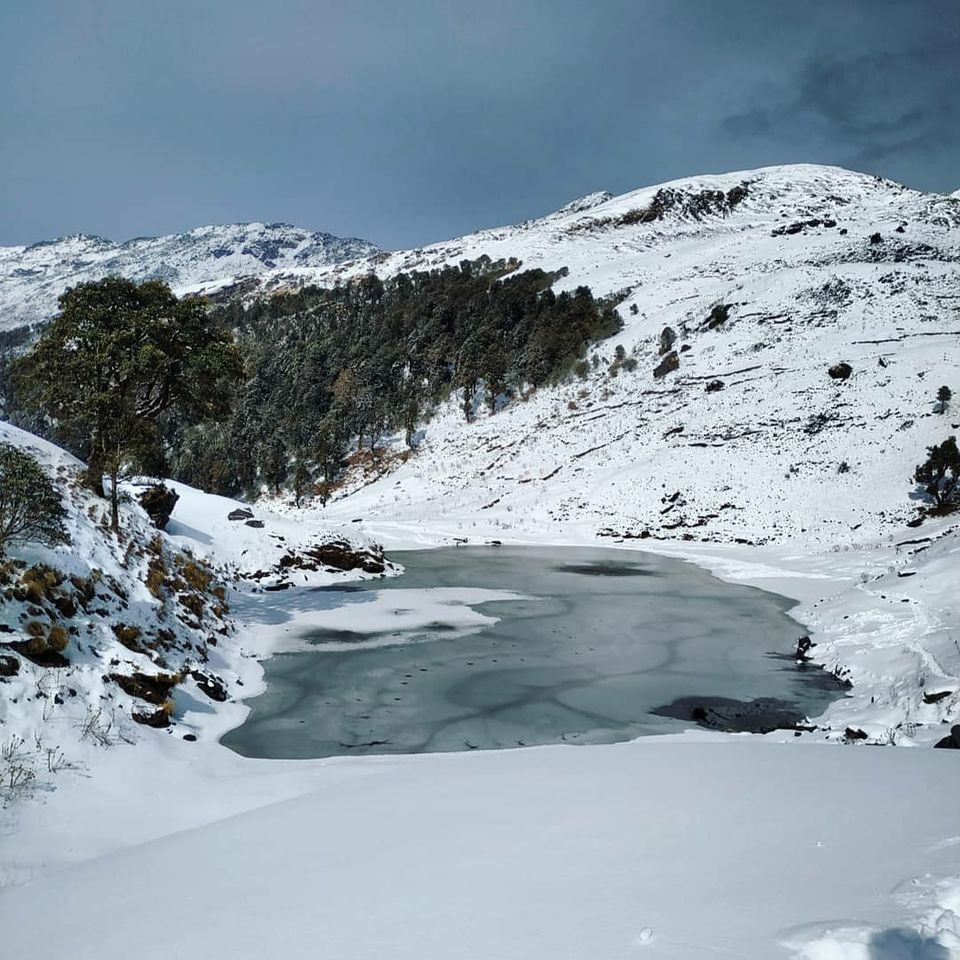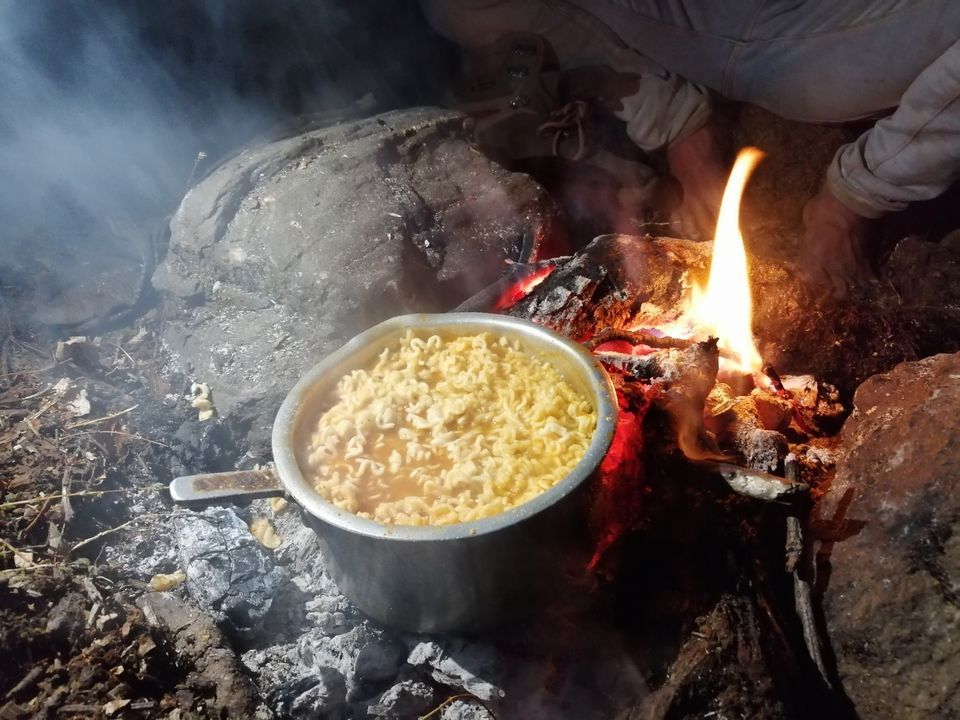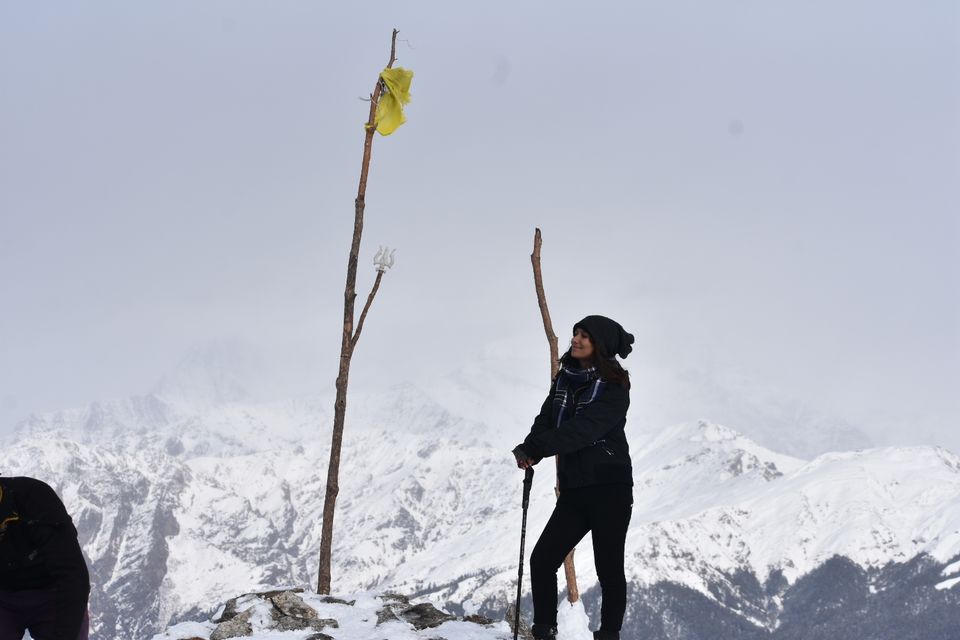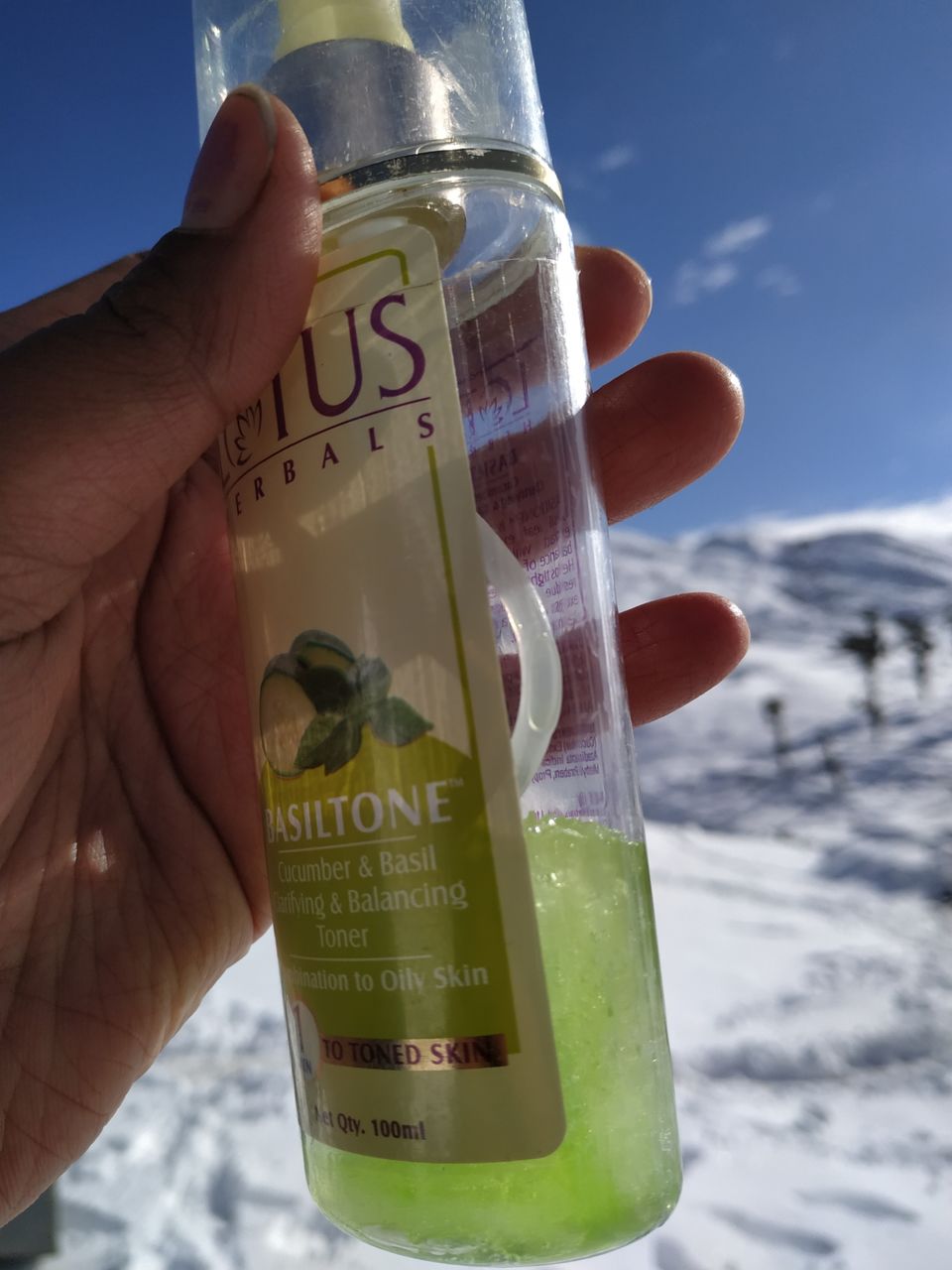 Back to Lohajung
We all woke up late in the morning as we were going back and after sleeping so many nights in tent we would finally get to sleep in beds???? .we packed all our things and started heading towards Lohajung, we reached there had our lunch , and took rest .
Lohajung to Kathgodam
So finally we were going home back , taking so many memories with us , People and memories for life ❤️ . Woke up early and via Chamoli were going back after crossing 'Garud' A pahadi town ,we also visited a temple know as baijnath dham .
So this was my heavenly experience of one of the least explored trek of uttarakhand (The Brahmatal Trek). I hope you enjoyed it .