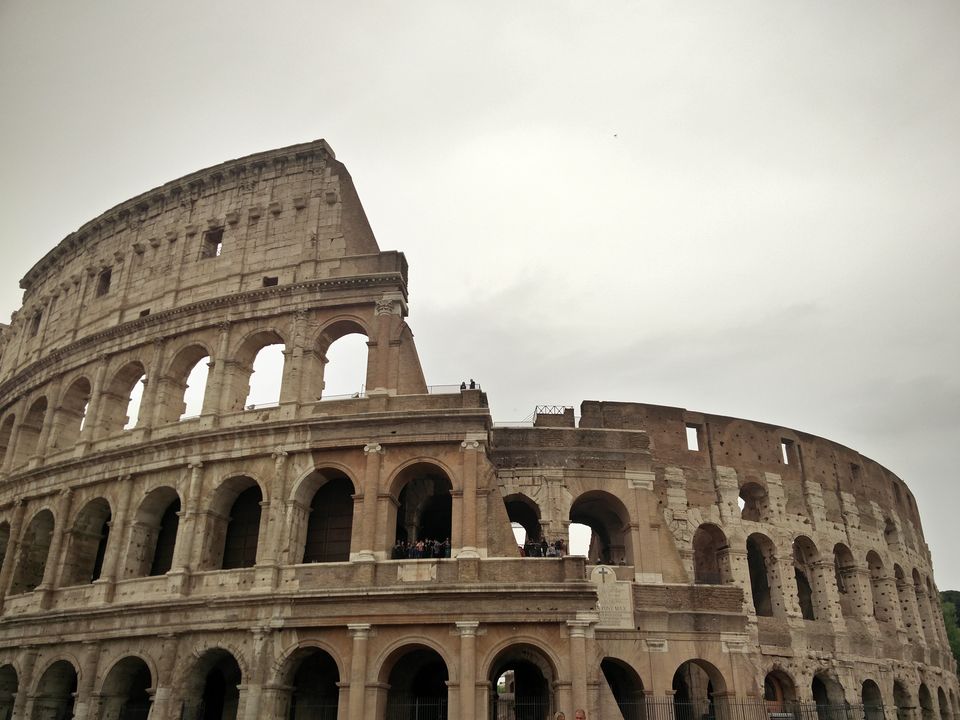 Serendipity : "The occurrence and development of events by chance in a happy or beneficial way."
There is no other way for me to describe this trip.A series of fortunate events brought me to Siena for work, and I couldn't give up the chance to explore Italy!
Annie & I were all packed up & ready to go.Since we had already seen some of Siena while working (including a beautiful vineyard luncheon), we decided to make Florence our next stop.
We had booked all our train / bus tickets in advance, along with some tours which we were interested in, and I strongly suggest you do the same to avoid spending *hours* in line.
We reached Florence between 4 & 5 in the evening, and set out to find our AirB&B. Fortunately, it was a 10 minute walk from the station and we were there soon.
Despite our enthusiasm to explore the city, we promptly fell off to sleep as we got to our room, and only woke with the long evening shadows spreading across the floor.
We headed out towards Mercado Centrale, which was a 10-15 minute walk from our place. After trying out some wholesome food there, we kept walking forward. We had booked a walking tour for the next day, so there was no rush.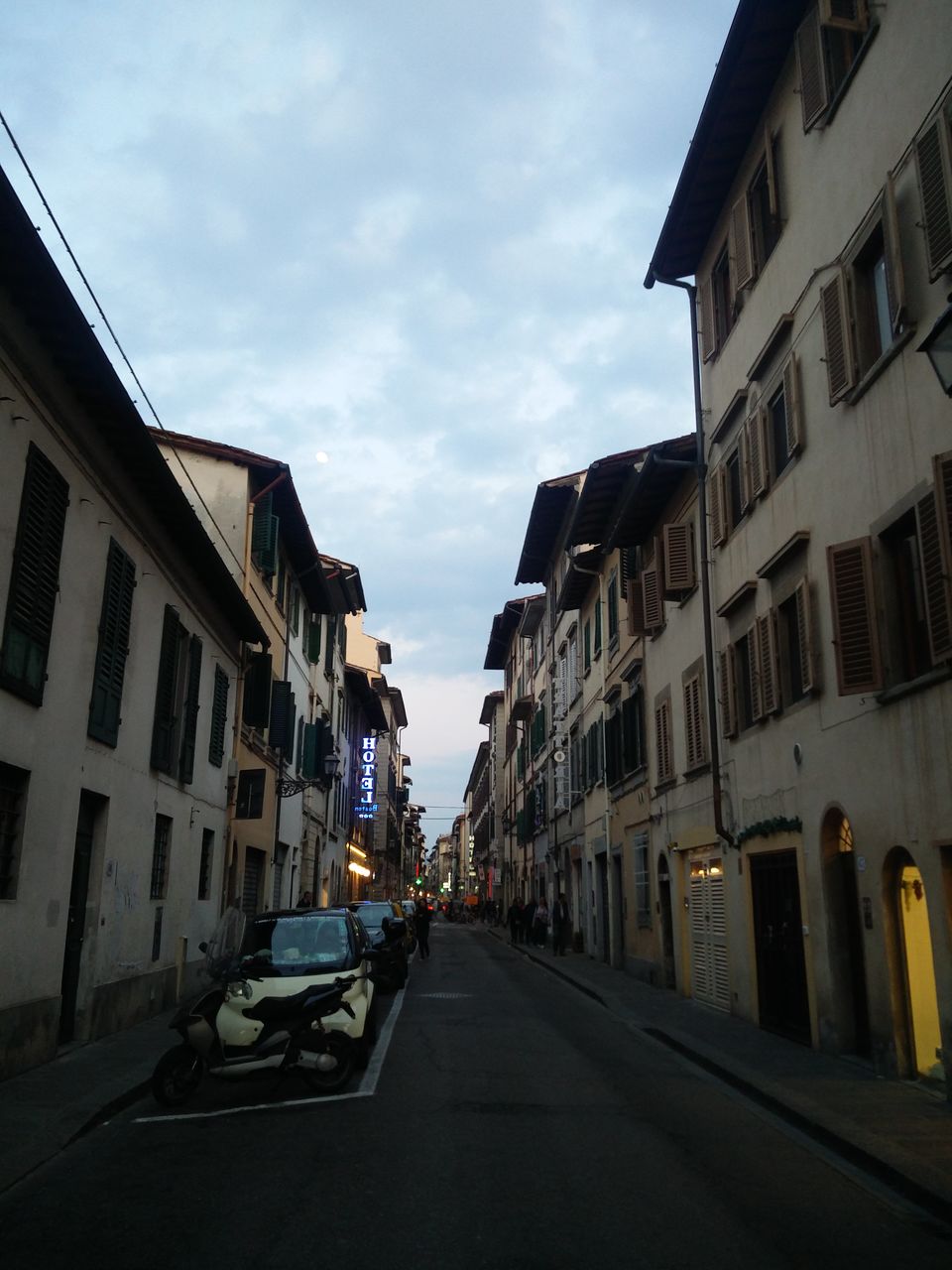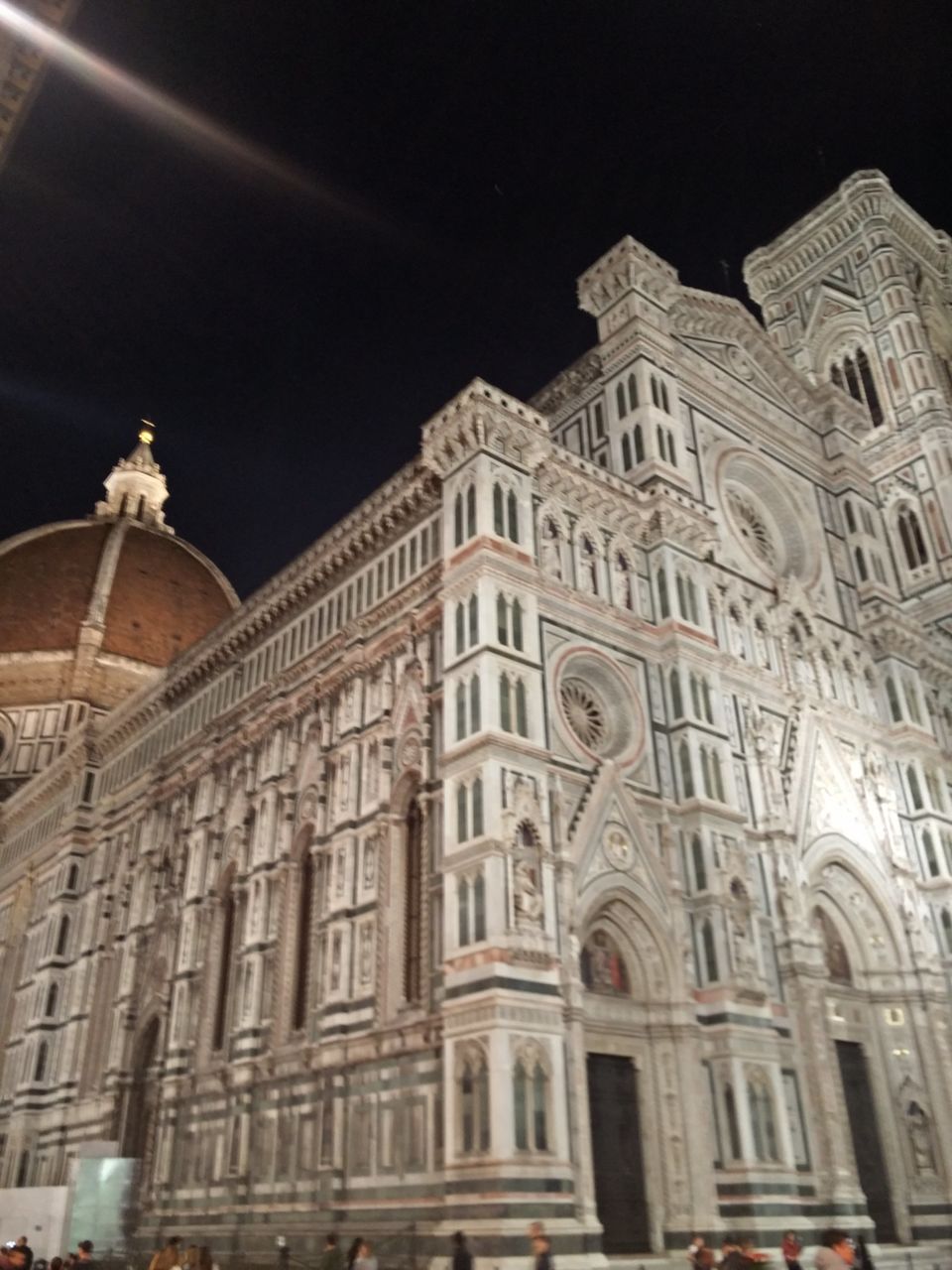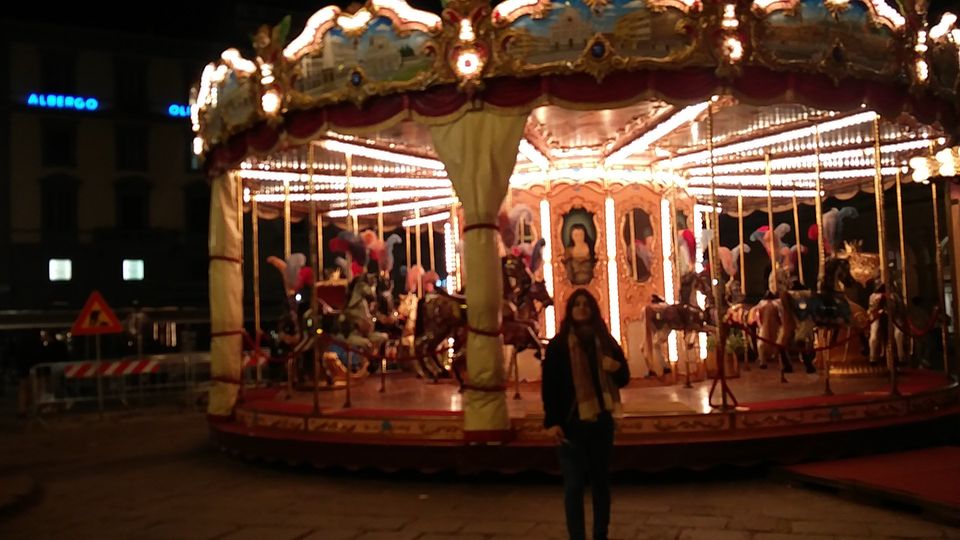 Every square and every narrow cobble street alley had this old wold charm(even if they were painful to walk on), and we were happy to be lost.After Annie sampled her first gelato, we headed back to our Airbnb to have a good night's rest.
We woke up to a distant church bell ringing out the hour.Our tour wouldn't start till later, so we decided to catch some grub & just walk around till the meeting time.
We met our guide at the designated spot, and when everyone was collected, set off towards the Accademia. Our guide showed us through the entrance and after explaining a brief history of the place, we headed towards the main exhibit, stopping to appreciate Michelangelo's "Slaves" before we moved further.
And then there was David, in all his glory, serenely standing in front of us. You can see pictures of David, but nothing comes close to seeing him right there, in front of you. After ogling at him for quite a while, and a cursory glance at some other exhibits (nothing seems as interesting after seeing him!) we headed out of the Accademia and on to the streets of Florence.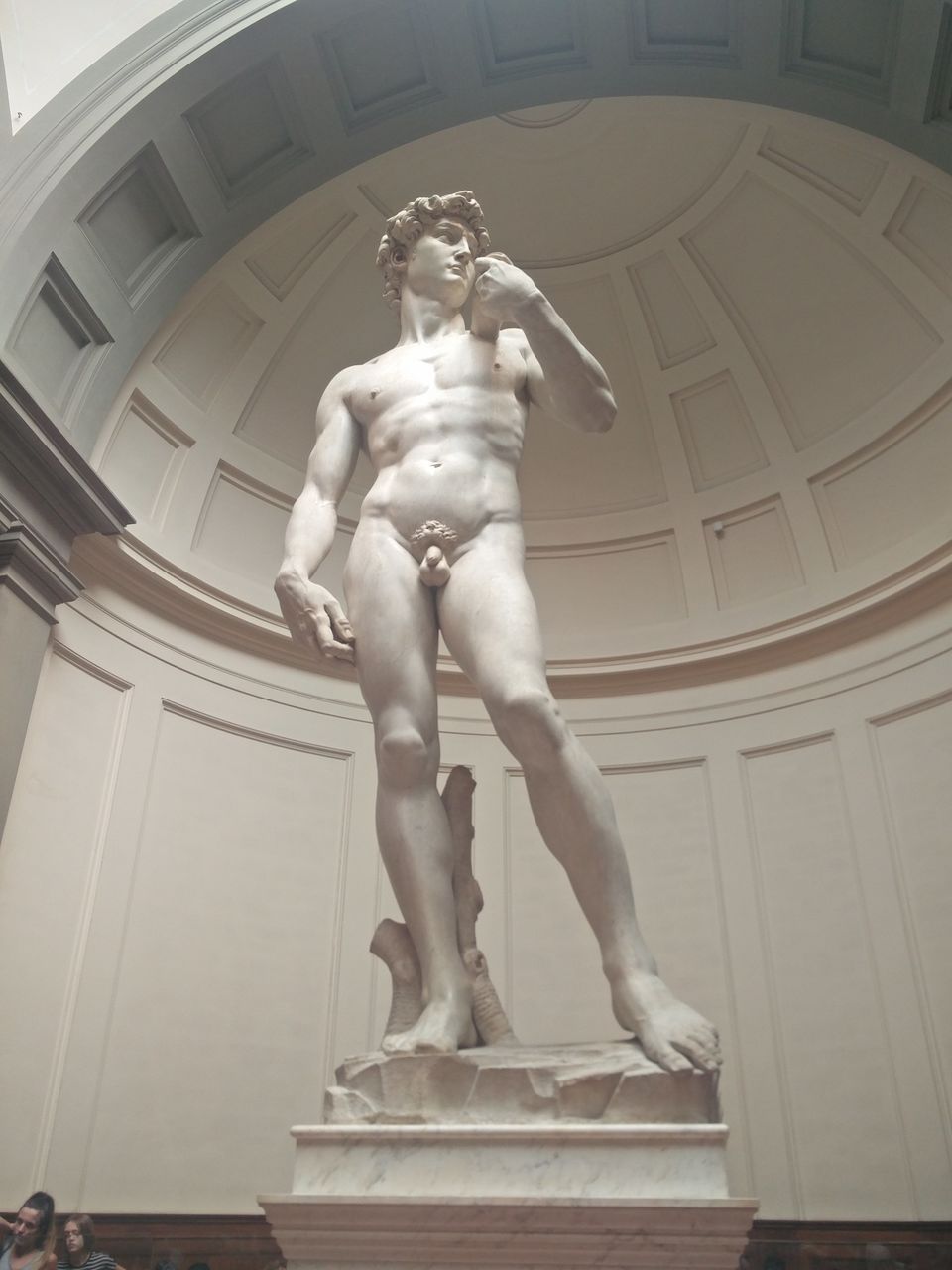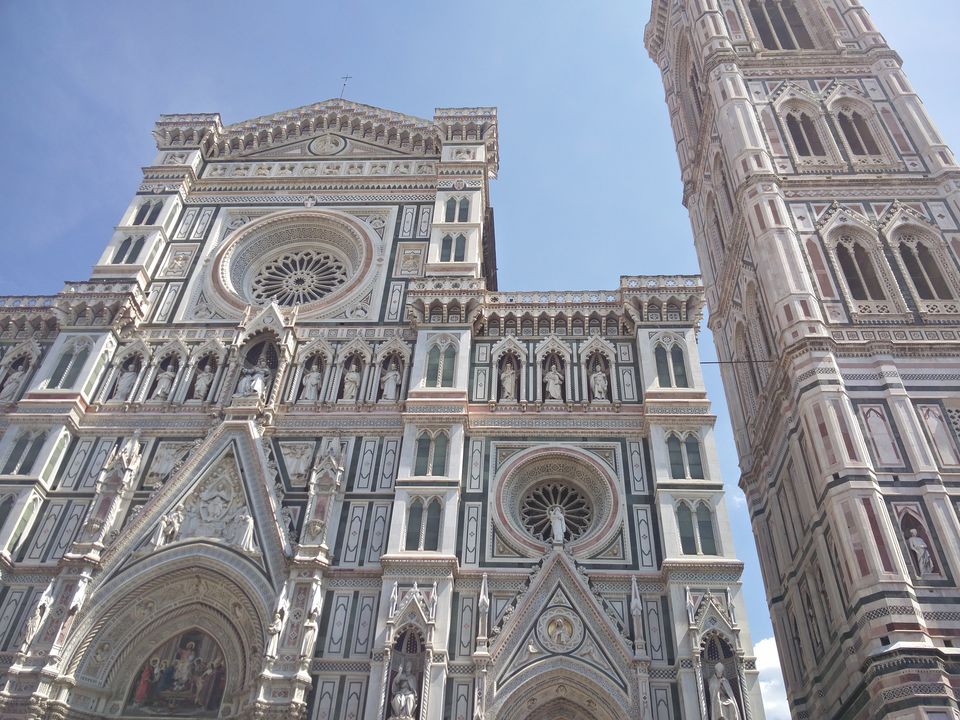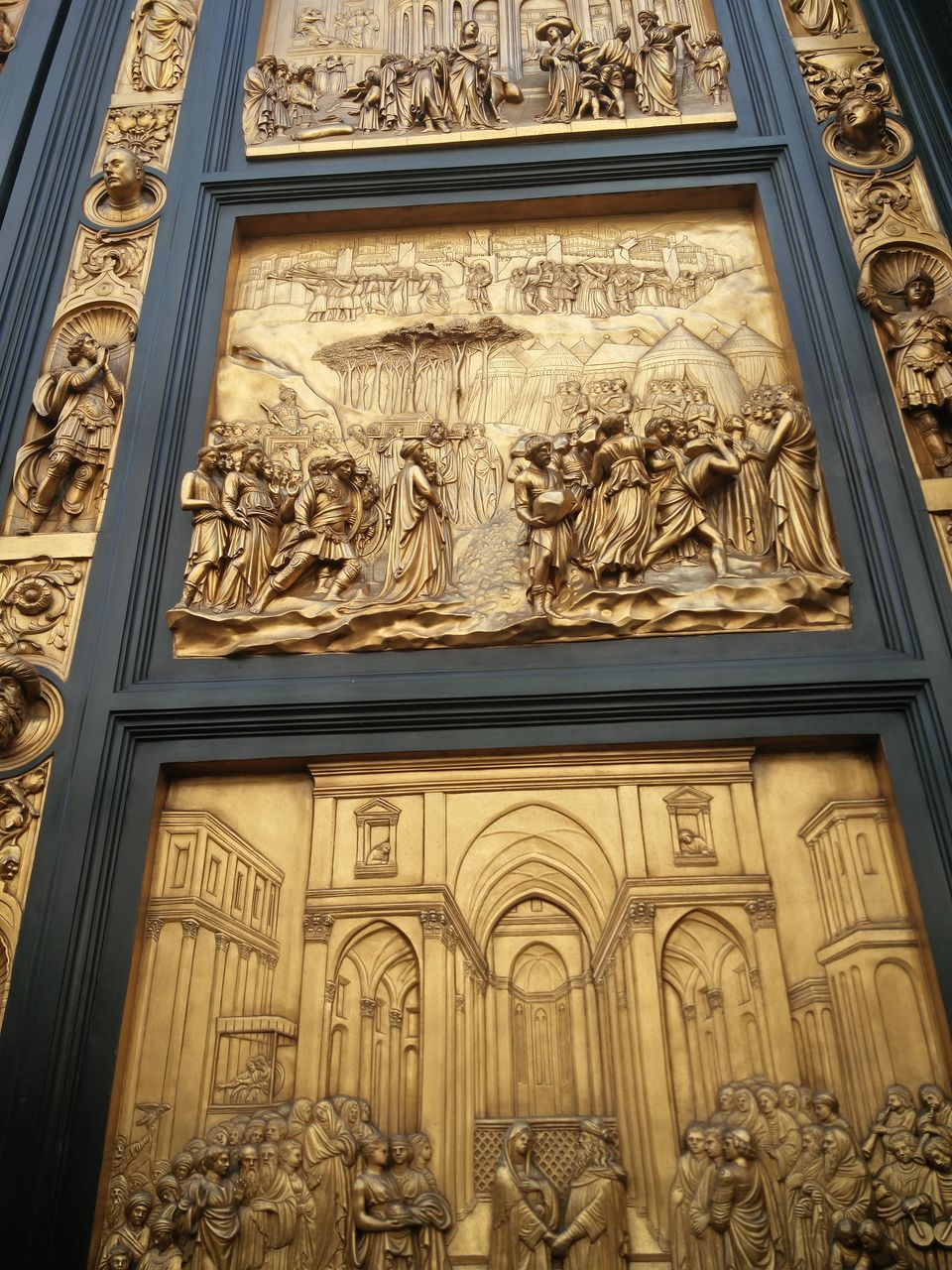 We made our way to the Duomo, all the while our guide explained some of the history of Florence. We didn't go in, but did stop to admire the beautiful architecture, which if possible, looked even more splendid in the daylight.
Next up was at the Baptistry doors, and then we headed to Piazza Della Signoria to admire the many sculptures in the open gallery.
We walked through the leather market (stopping to rub the nose of the famous Bronze Boar for good luck) to the small but beautiful Orsanmichelle Church & then through the lanes of Dante's district, while our guide told us about his life & work.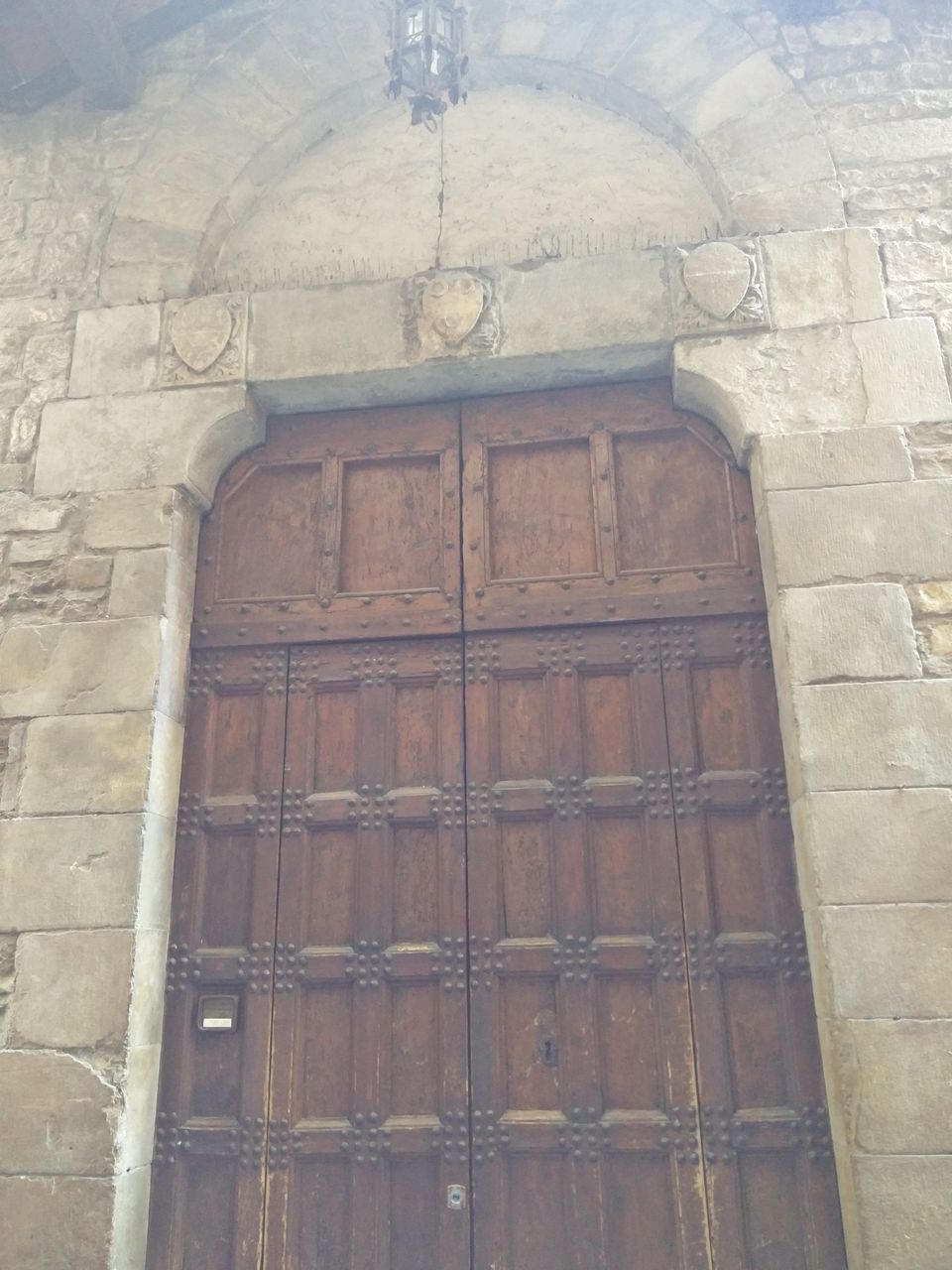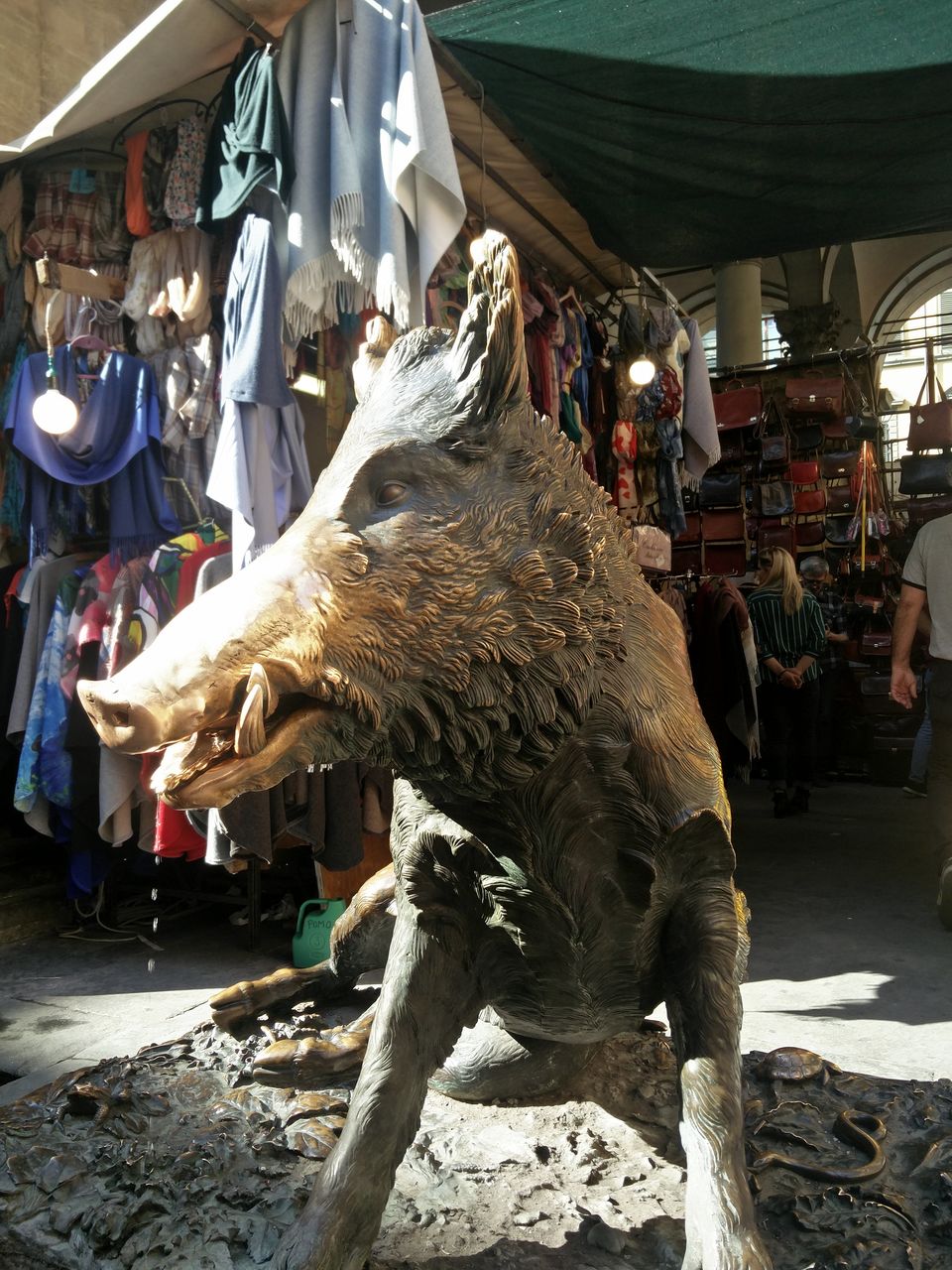 We then made our way through the official district, and on to the Ponte Vecchio, where our tour ended.
Our tummies pointed our way back to the city centre and we stopped for lunch & our first glass of wine! After roaming the streets for hours and hours, we finally ended up at a small hole in the wall bar called The Box, where we spent the remainder of our evening sampling Aperitivos.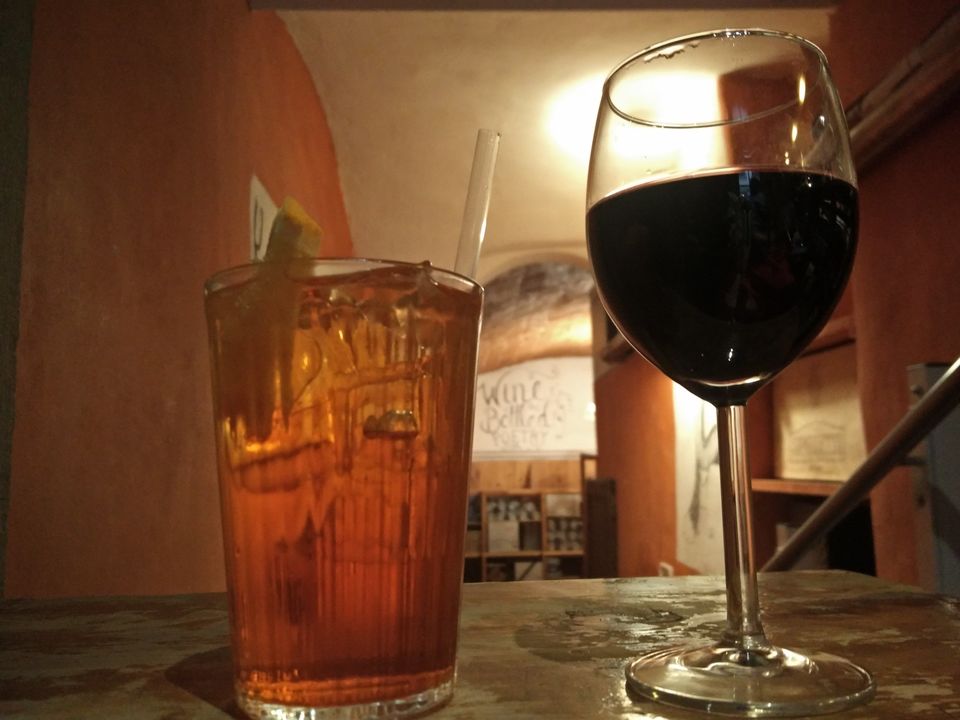 The next morning we were up early and caught our train to Venice. Our stop was Santa Lucia , from where we took a water taxi to Santa Elena, where our Airbnb was. Here too, we took the 24 hour pass, which was much cheaper and convenient as compared to lining up and buying tickets for every ride.
We promptly dumped our bags, got fresh and headed out. We took a waterbus to Murano & then changed lines and took another ride to Burano.
Burano is the most beautiful , colourful island, and we went trigger crazy clicking pictures! When we were done with posing, we stopped for a lovely al fresco lunch , with wine, of course. After strolling through some more narrow streets & picking up a few baubles, we headed back to the waterbus.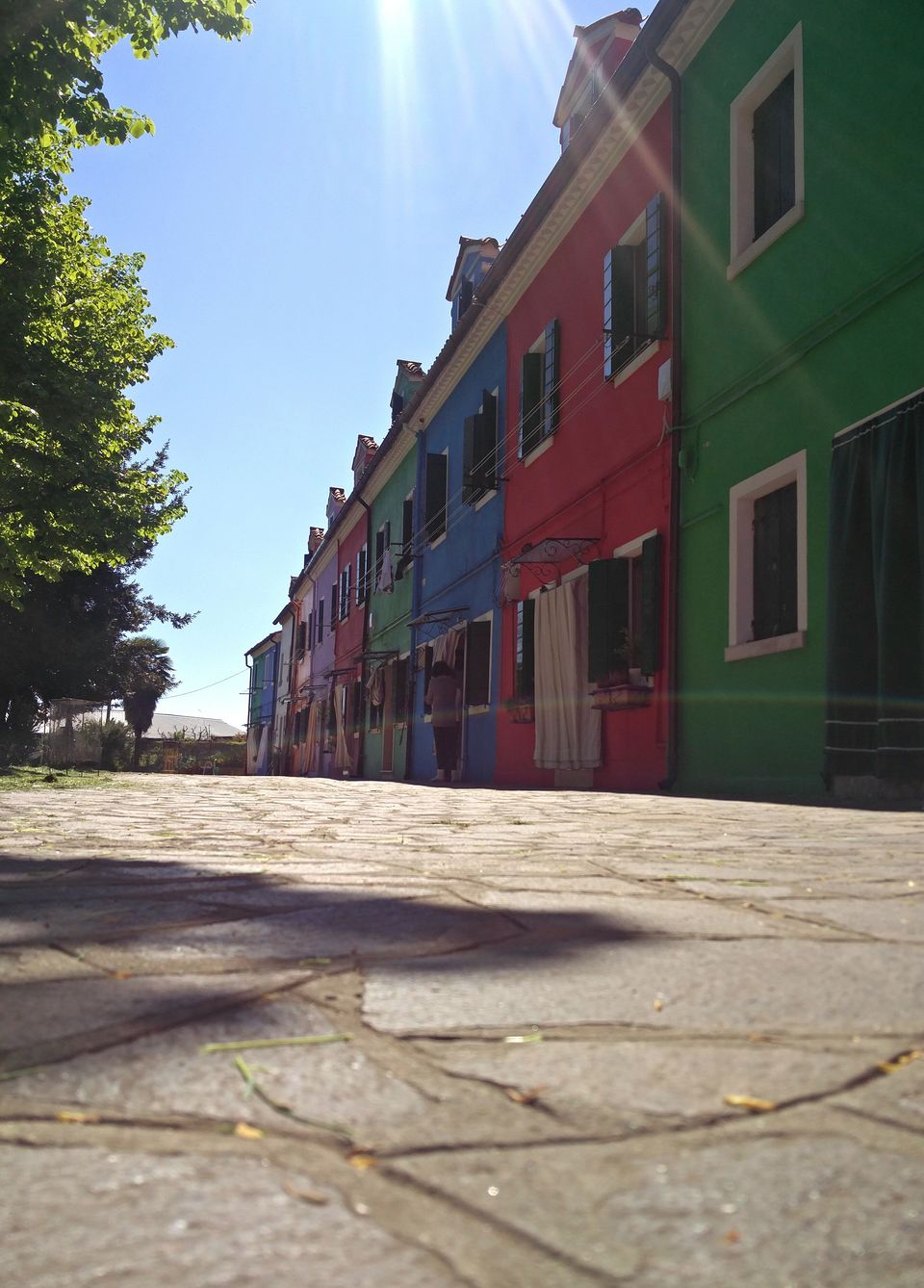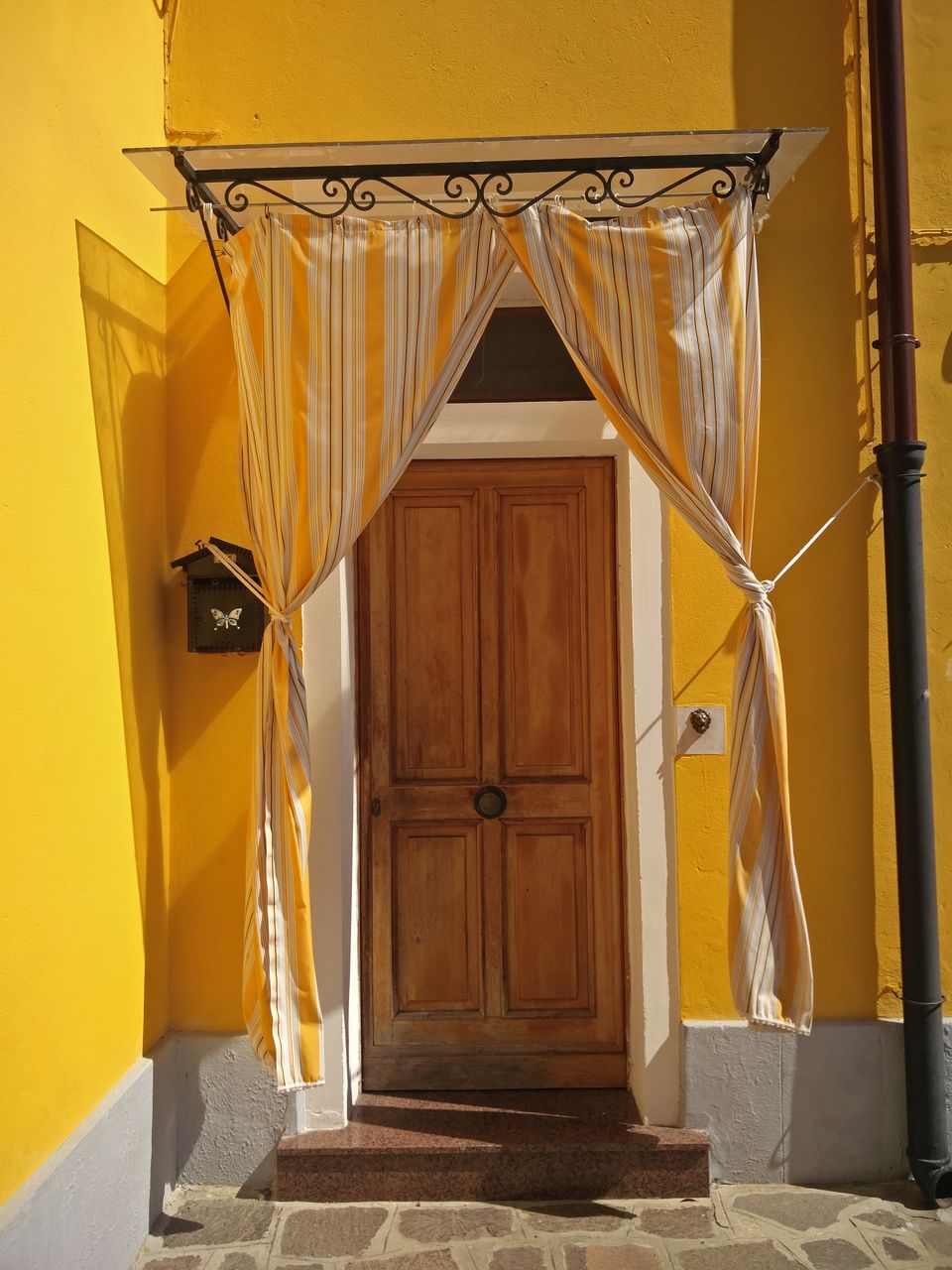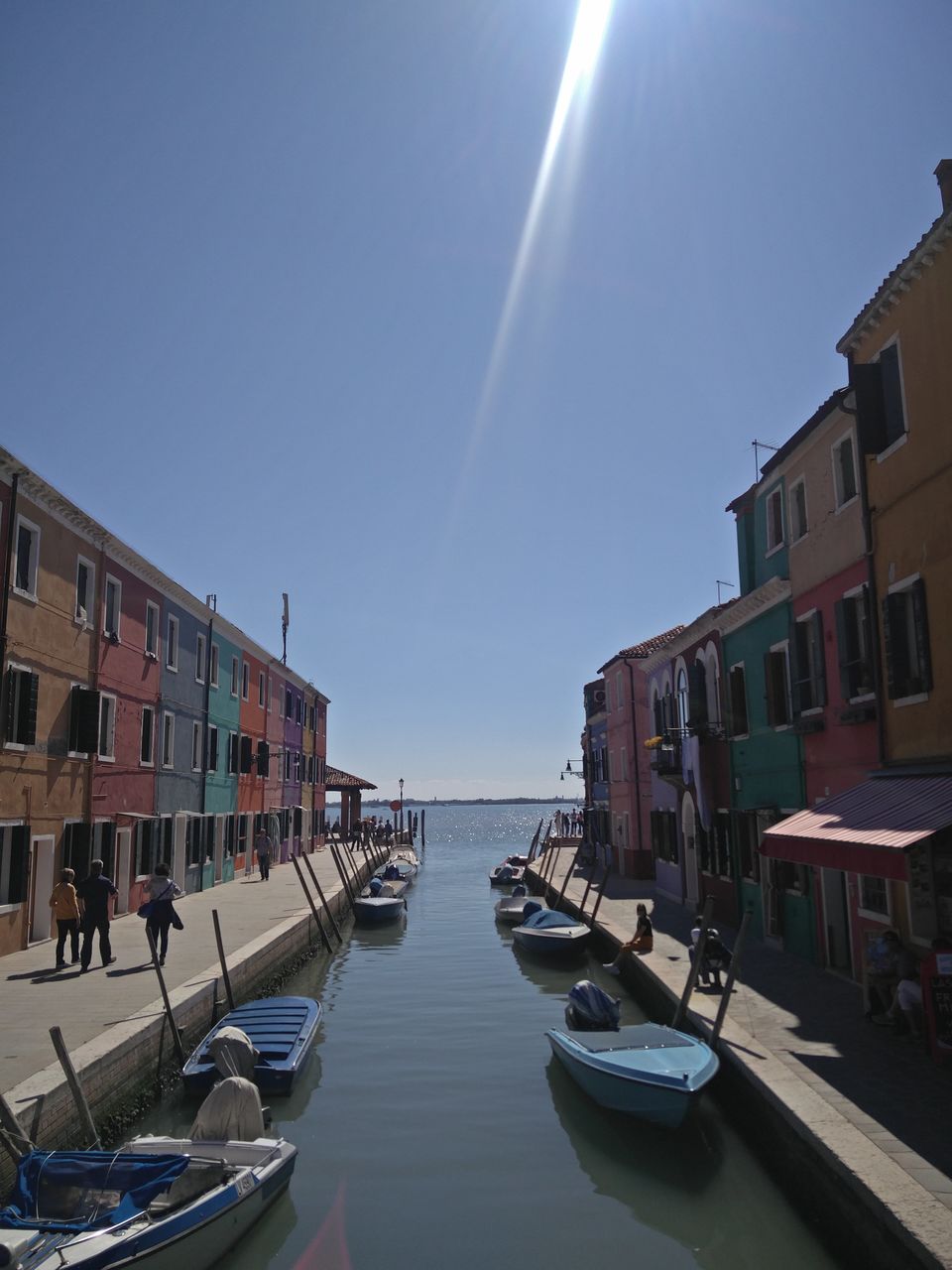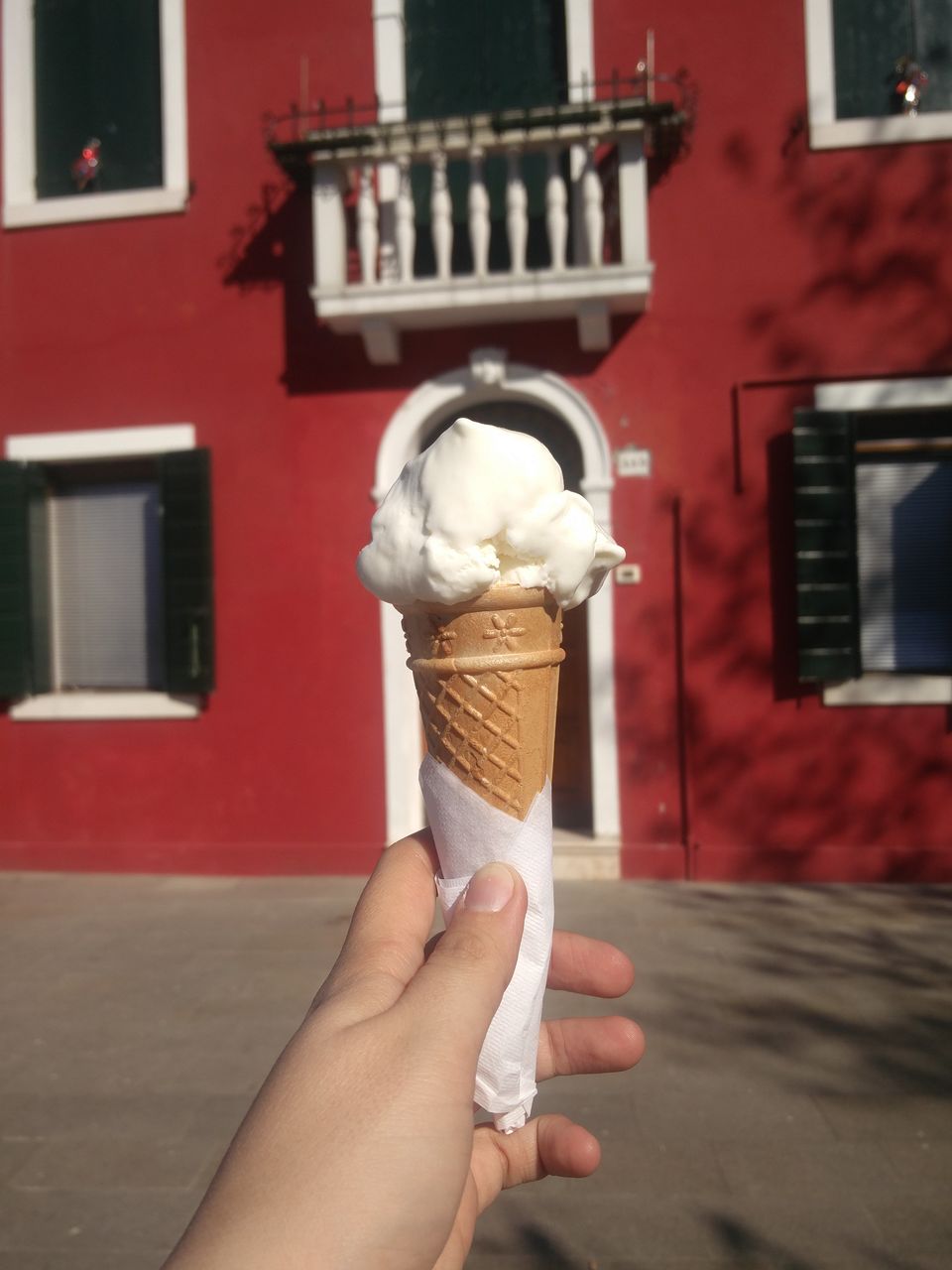 Our next stop was San Marco, where we ogled at St.Mark's Basilica & the Doge's Palace & chased pigeons in the square. The Realto bridge was very very crowded so we didn't get very close. And as cliched as it sounds, we did get lost in Venice (our GPS was showing us lanes where there weren't any). We didn't, however, take the famous Gondola ride. Priced at 85 Euros a person, it seemed a bit steep, so we gave it a pass.We picked up some souvenirs & when it started getting dark, we grabbed a pizza and decided to walk back to our Airbnb.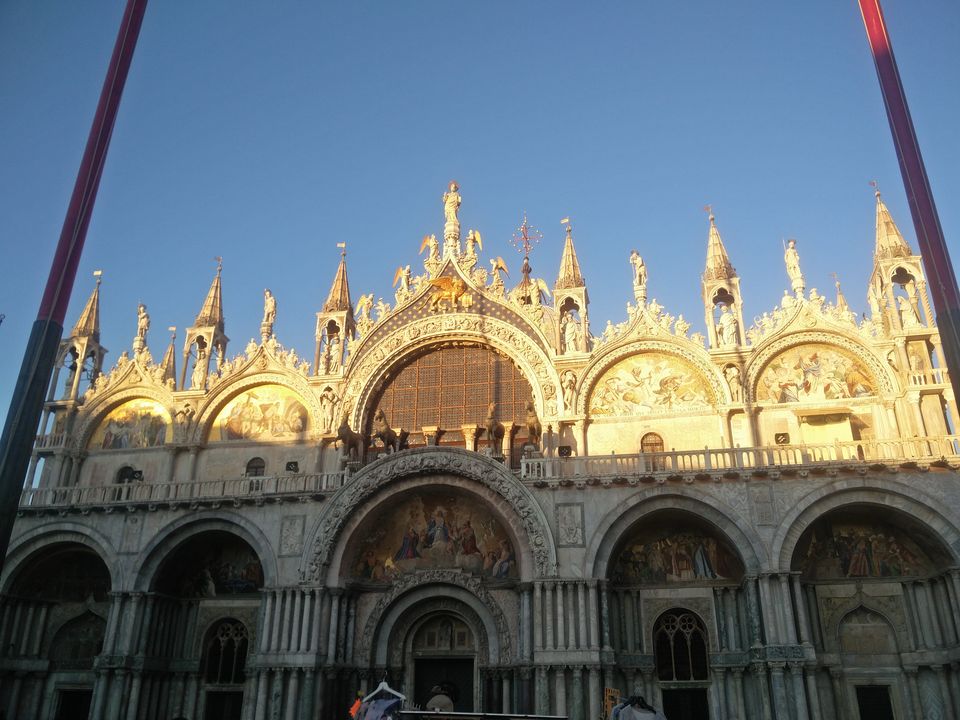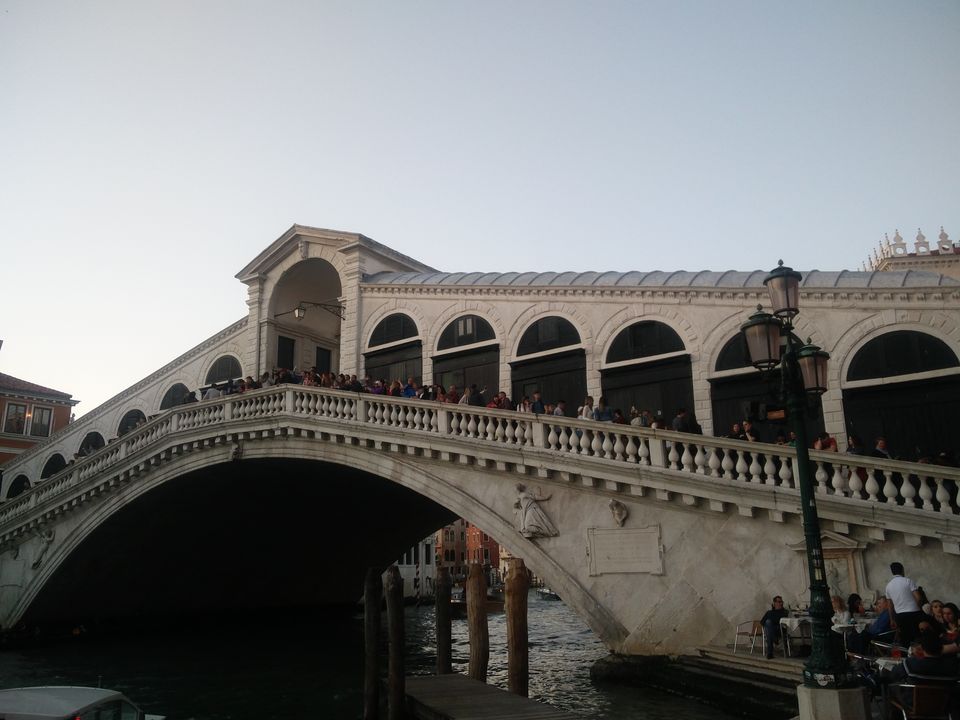 Next morning, we were off to Cortina D'ampezzo. We got on our bus and settled in for the 4 hour drive. This day did not go as planned. On reaching there, we realised our Airbnb was 10 kms behind us , so we had to catch a local Dolimiti bus to drop us there. Then we got off at the wrong stop, and if it weren't for a kindly stranger who gave us a lift in his car till our destination, we would've had a looooooong walk ahead of us.
On reaching the Airbnb, which was another 20 minute walk from the town (San Vito de Cadore) , we realised that the hosts weren't home, and wouldn't be back till 6 pm in the evening. I had thought I had spoken to them about dropping our bags off earlier, but turns out I didn't. Luckily, the host's neighbours had a spare key and let us in to drop off our luggage.
We then set out, hoping to find a trail for a day hike, which was our original plan. But we soon realised that there was literally nothing around us. We wandered around till we found a restaurant on the main road, a good 45 minutes walk from our place, but the food was good & the wine was better! Finally a silver lining.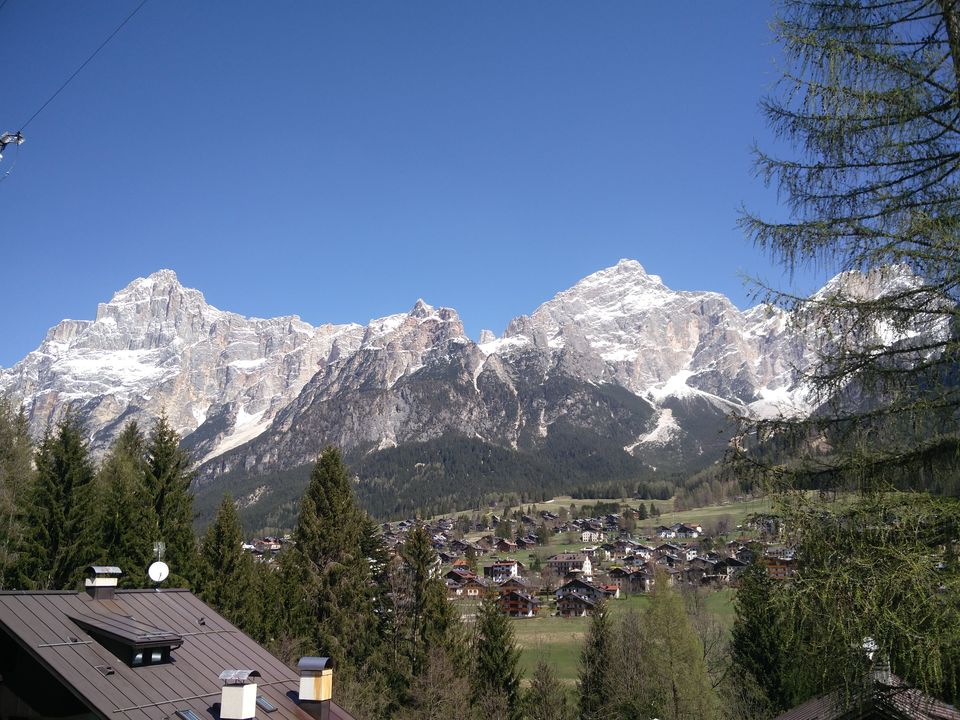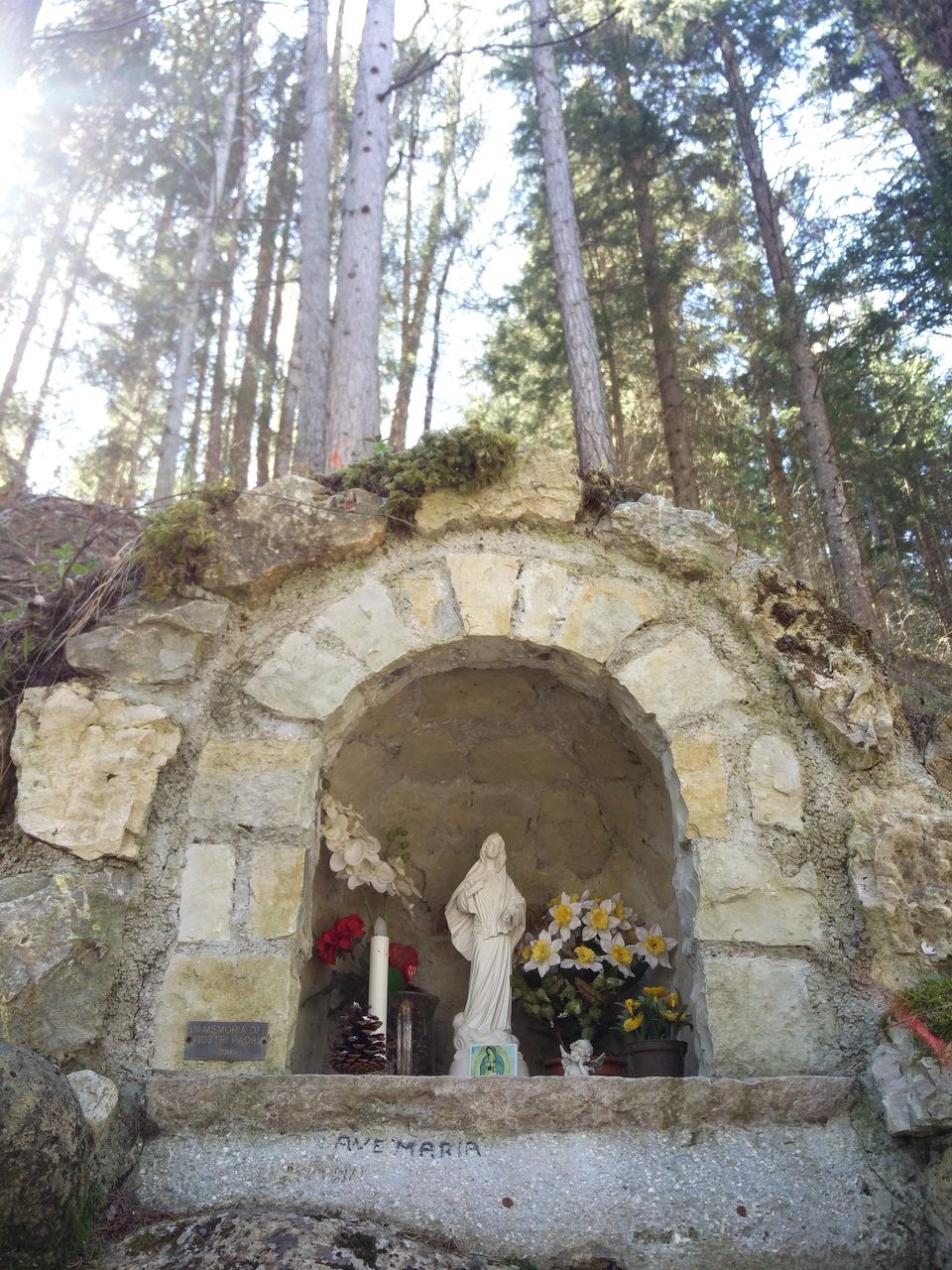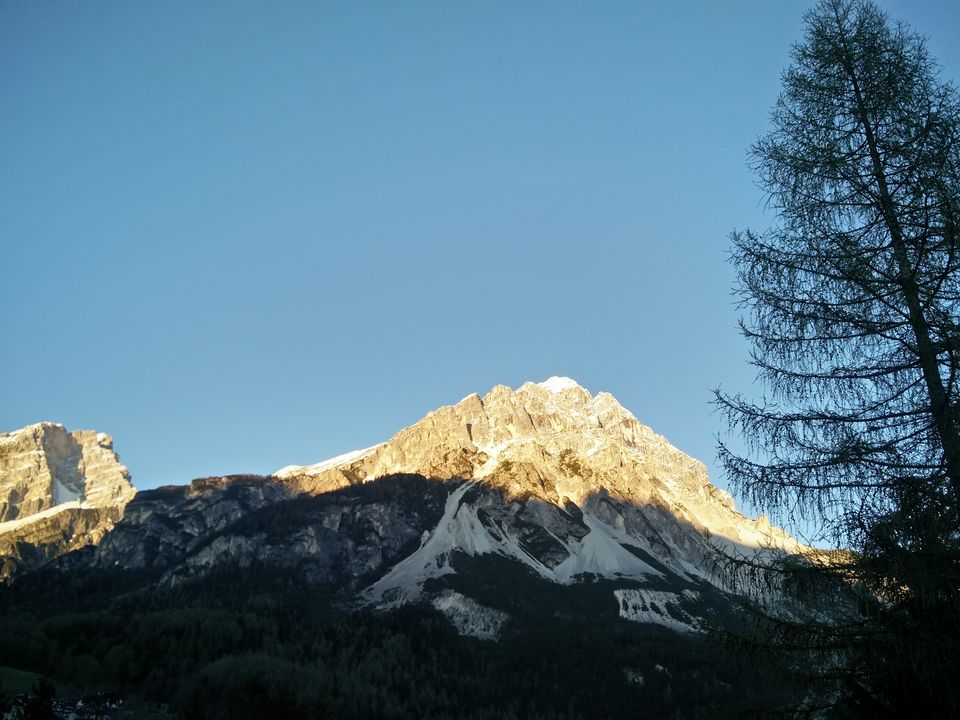 Turns out, we had to drive a few hours ahead of Cortina to get to any hiking trails. We decided to head back towards our Airbnb & snooze in the shade of some trees. We got bored of that pretty soon, & decided to head to the town centre. Another looooong walk took us there, and we settled in with some coffee and then moved on to Aperols & Aperitivos.
The view, throughout, was beautiful, with snow capped mountains on all sides, though.
We finally made our way back to the Airbnb & found our Hosts at home (yay!). And even though it was still light outside, we curled up in our beds and promptly fell off to sleep.
The next morning, getting our luggage to the main road to catch our bus left me wheezing like an old woman. There was no transport available until you reached the main road, so we had to drag/push our heavy suitcases all the way up the steep incline.
Nevertheless, we made it to our bus station in Cortina D'ampezzo in time, and made our way back to Venice.
This day was pretty much uneventful after the very very eventful morning, and was spent in transit. We caught our train to Rome, and snoozed most of the way.
Our Rome Airbnb was in the Trastevere area, so we caught a bus as directed by our host & got there. Here we met Cimota, the cutest co-host cat , who would be our room mate for the next three days.
Now, we only realised how big of an area Trastevere actually was, when we decided to walk around. The actual "happening" Trastevere area was a good 45 minute walk from where we were staying.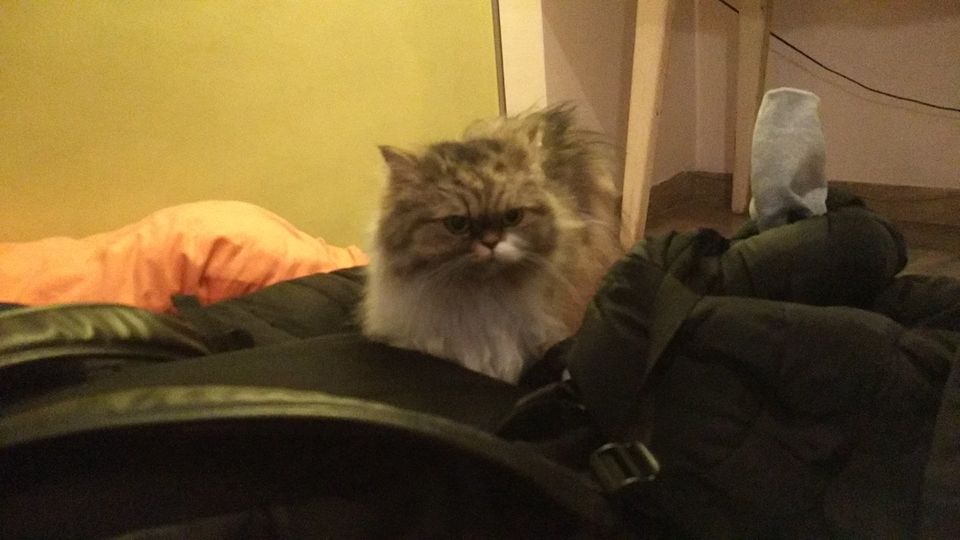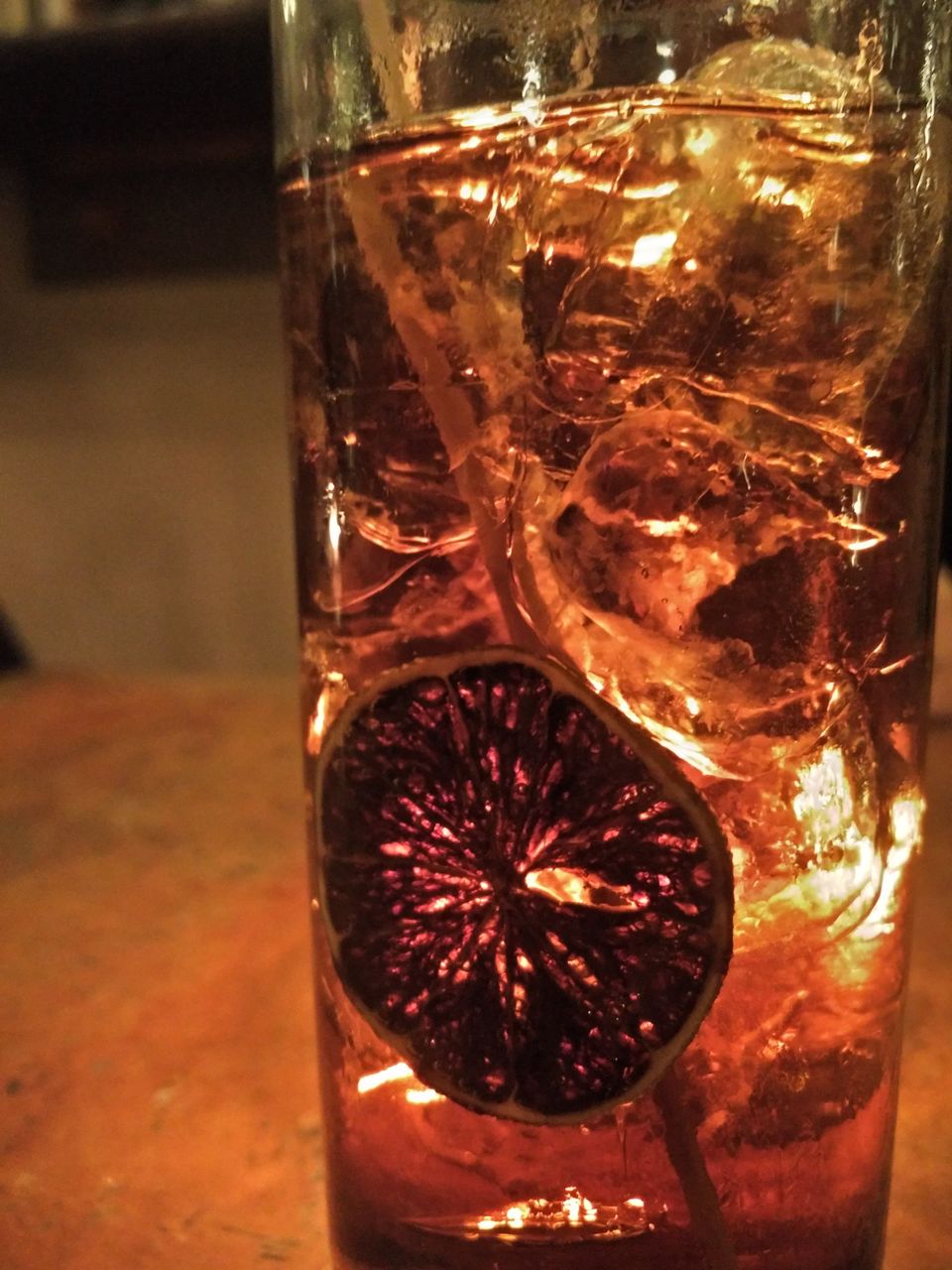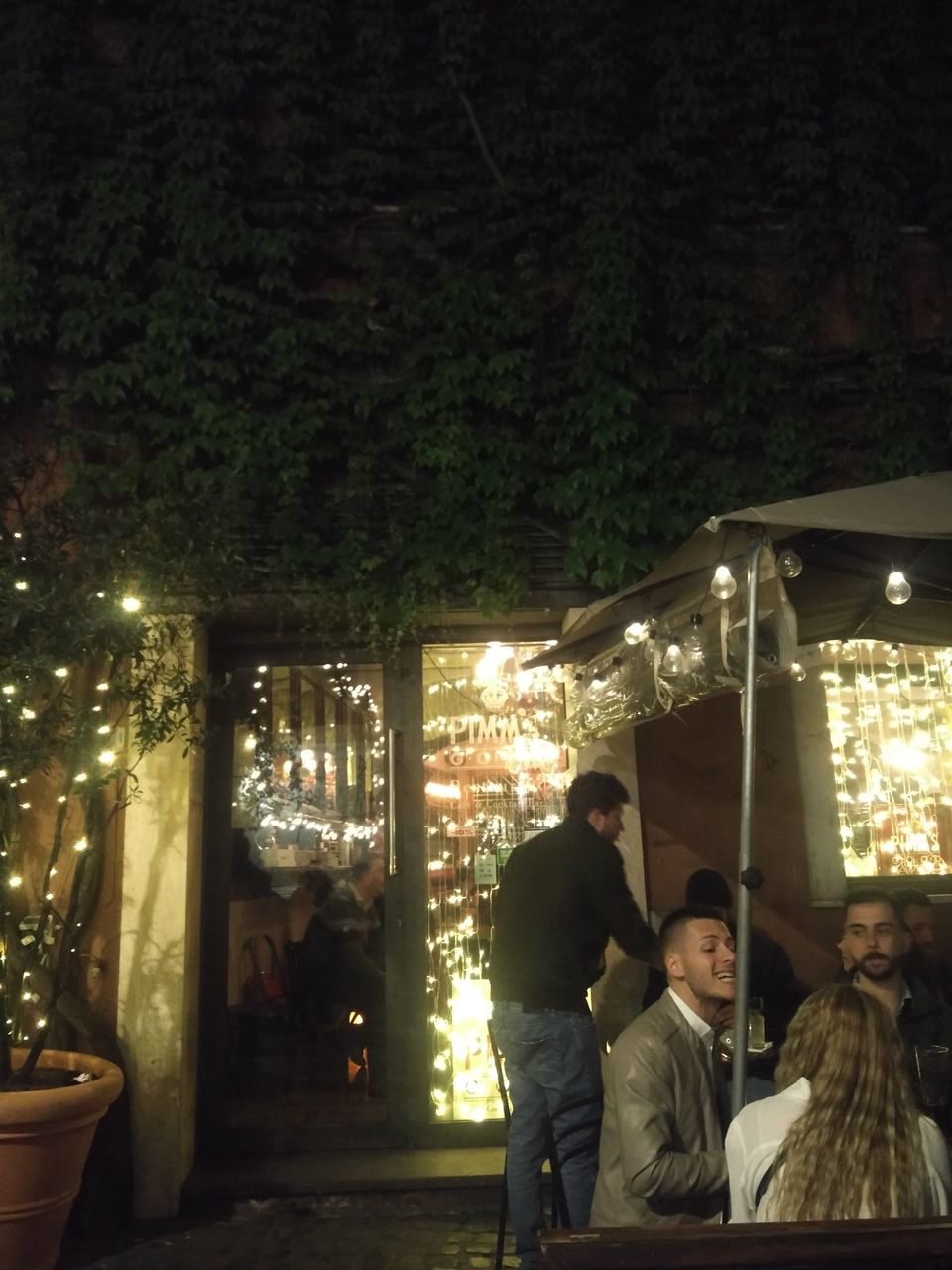 We did eventually get there, and after roaming for a bit, settled in at Pimm's Good, a lovely bar with a live band and good booze! We were, however, bushed by all the travel, and didn't really fancy the long walk back too late at night.So we didn't stay very long, and headed back to get to bed.
Today was our Colosseum tour. After a brief walk around the Vittoriano, we met up with our guide Lorenzo and the other tour members, and set off. Since we had opted for the Arena Floor access tour package, we made our way to the back entrance, where we were ushered in through the Gladiators' Gate. I was really happy we had opted for this package, since the lines outside were very very long, and here we had direct access without even waiting in line for a minute.
The crowd here was much smaller and was ushered forward to designated areas from time to time in a very orderly fashion. Lorenzo was very knowledgeable & also very funny. He kept us informed and entertained throughout the tour.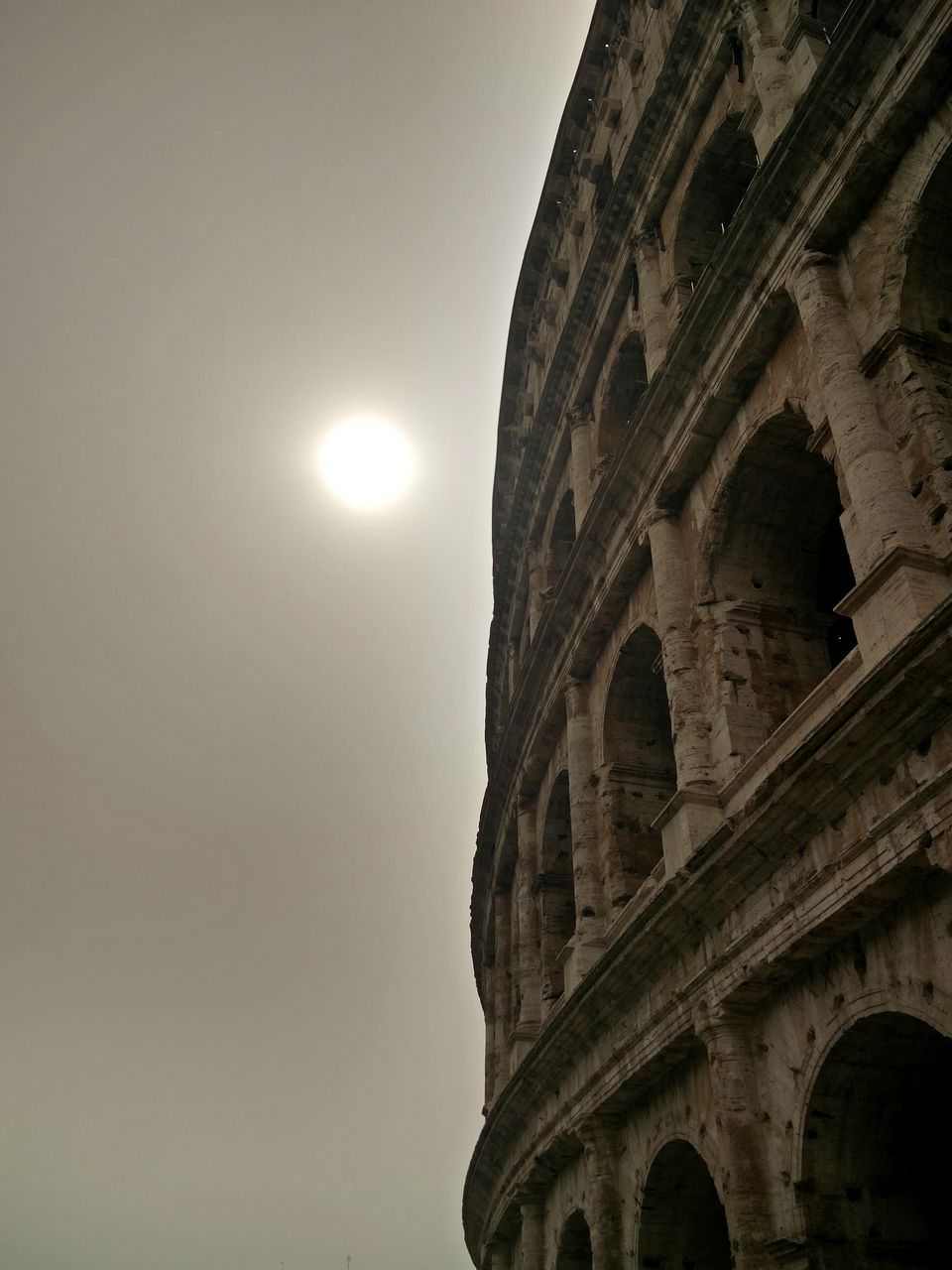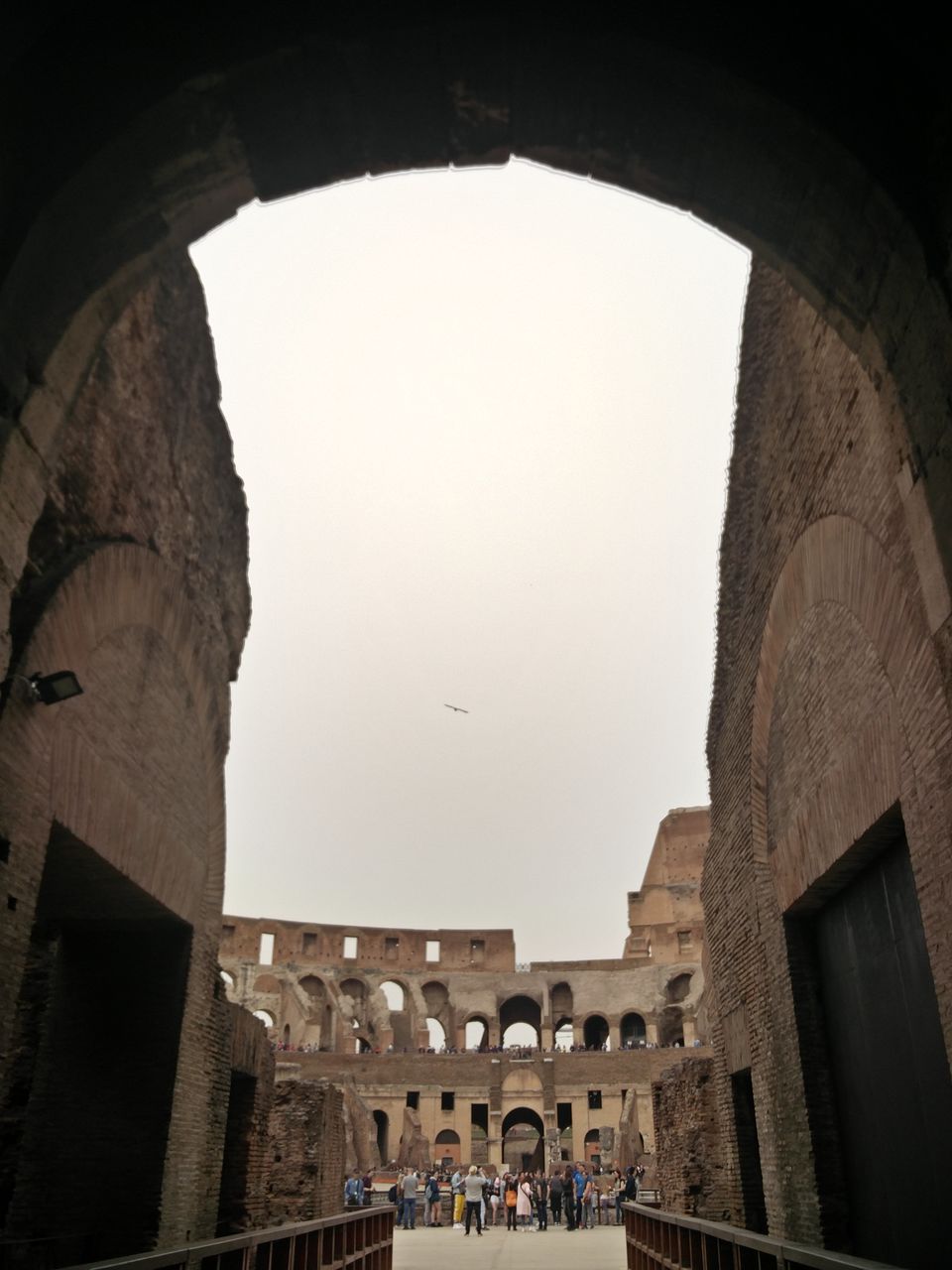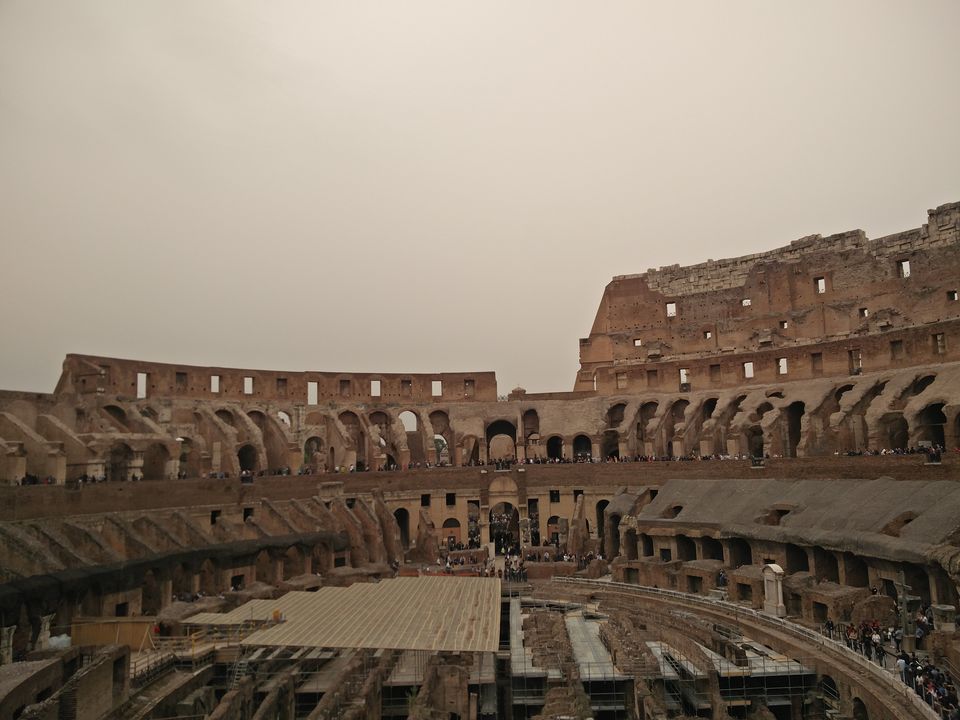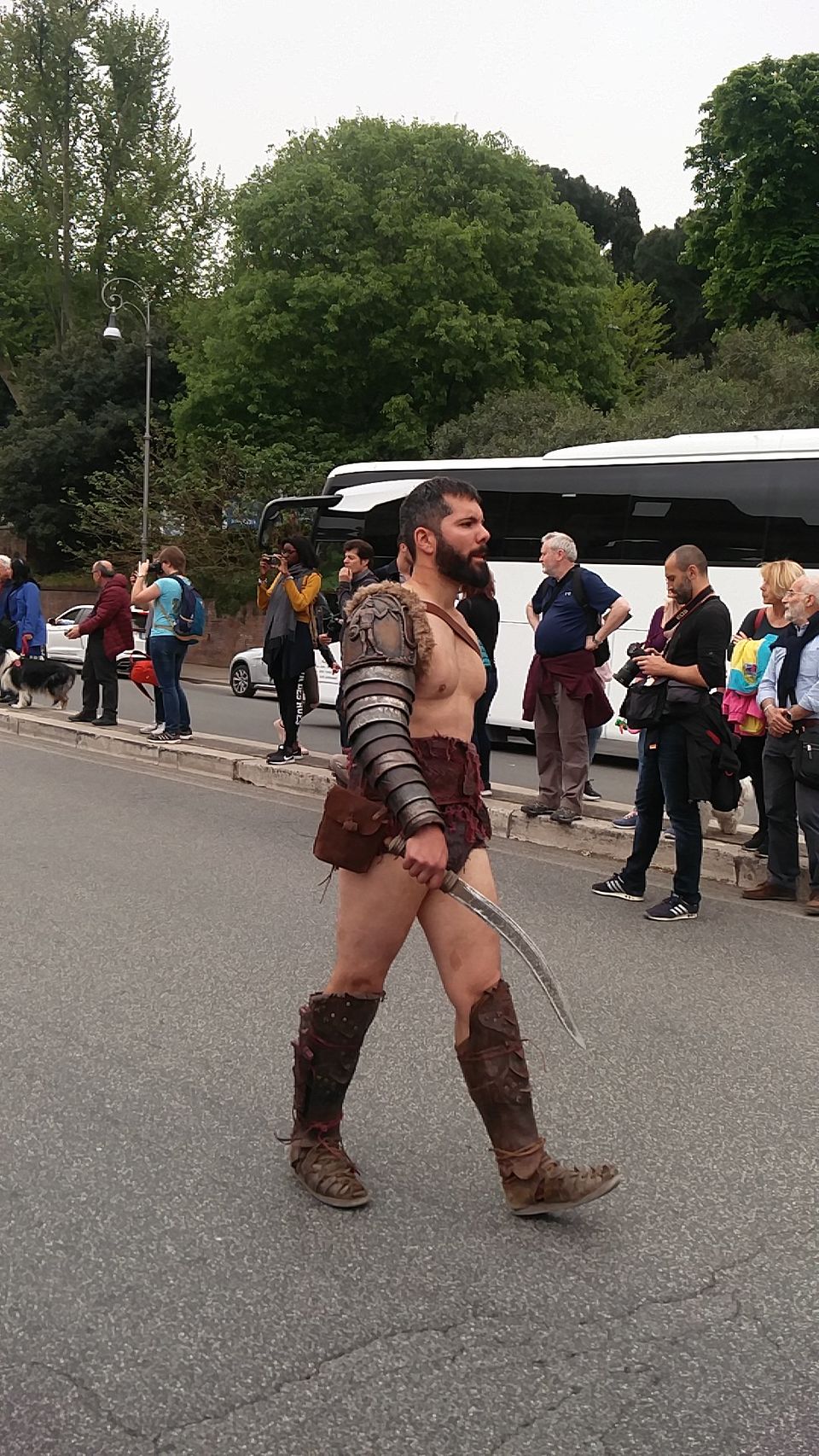 When we were done, we decided to skip entering the Roman Forum and headed out to get some food. We were quite hungry by then. The rest of the day was spent walking from one place to the other, visiting the Trevi Fountain, the Pantheon, and of course sampling more gelato & more wine!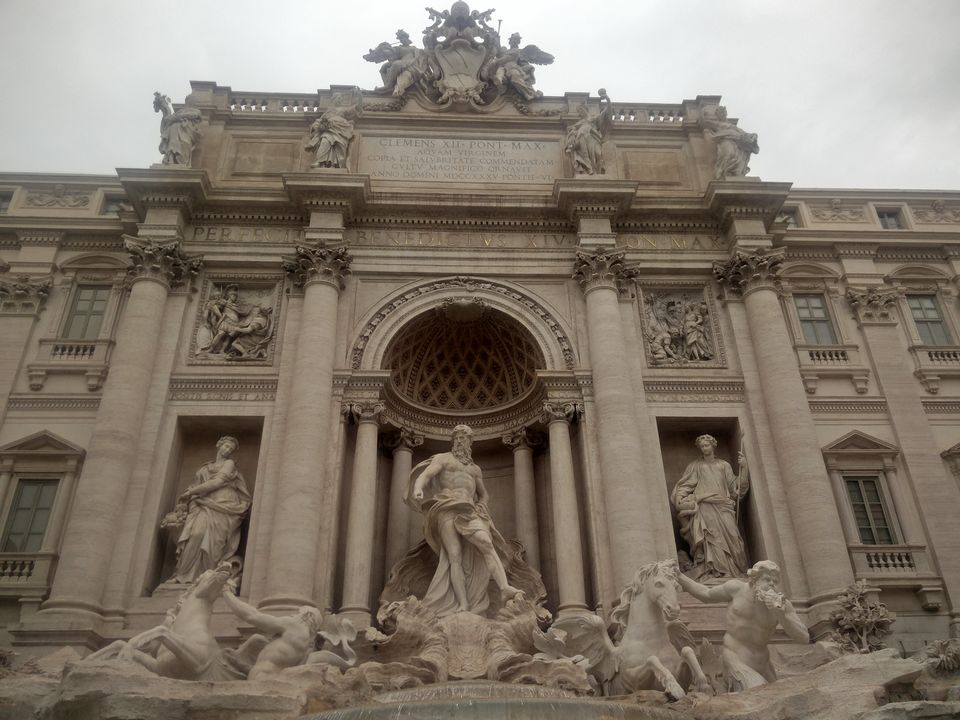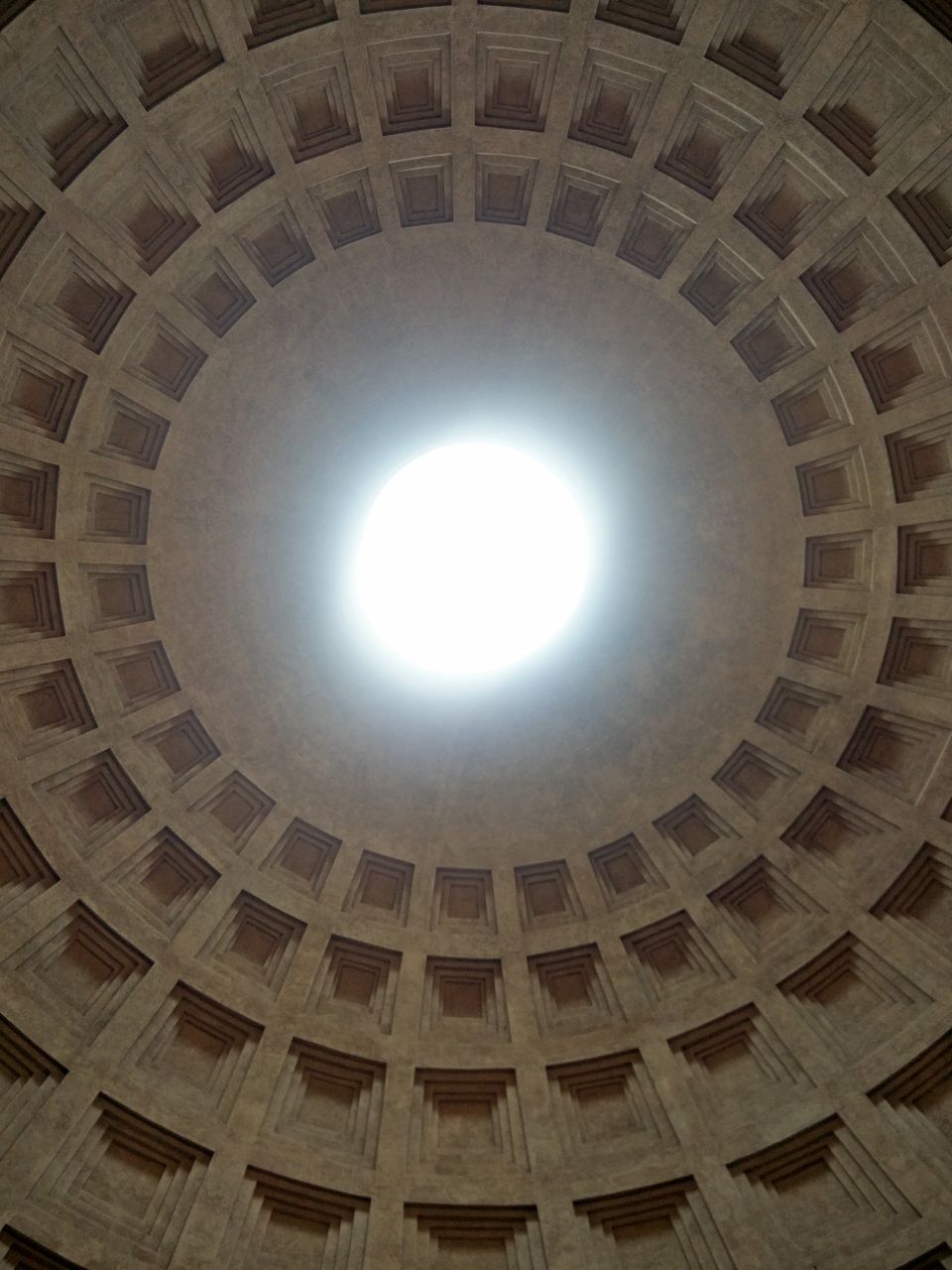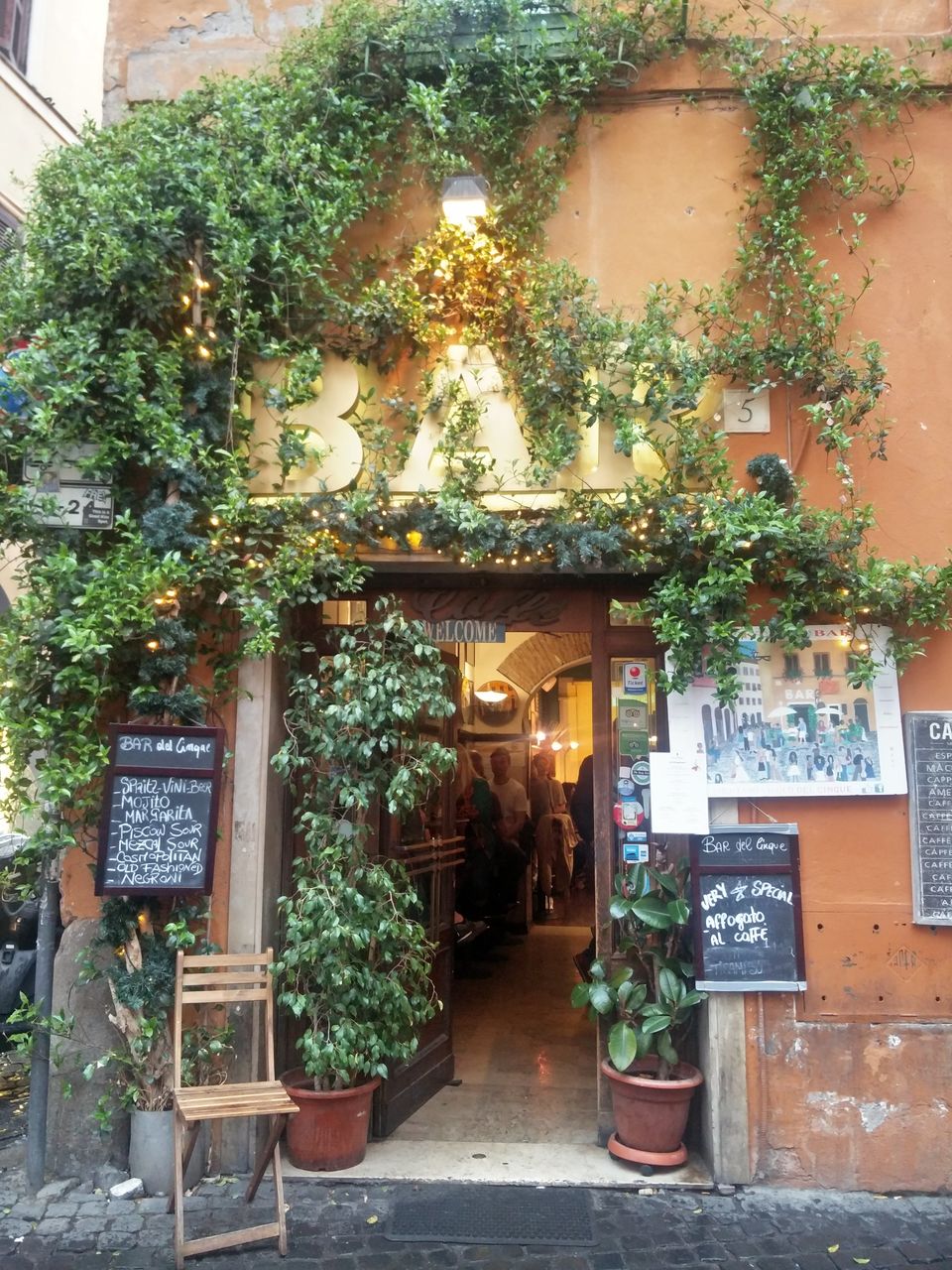 By evening we headed back to Trastevere, found a good bar and plonked ourselves overthere till it was time to head back.
The Vatican Tour was our agenda the next day.There was a thunderstorm forecasted, but by the time we made our way to the meeting point, things seemed to have cleared up a bit.
Here, despite booking Skip the line tickets, we ended up waiting nearly 45 minutes to enter. Others without the pass may have had to wait much longer.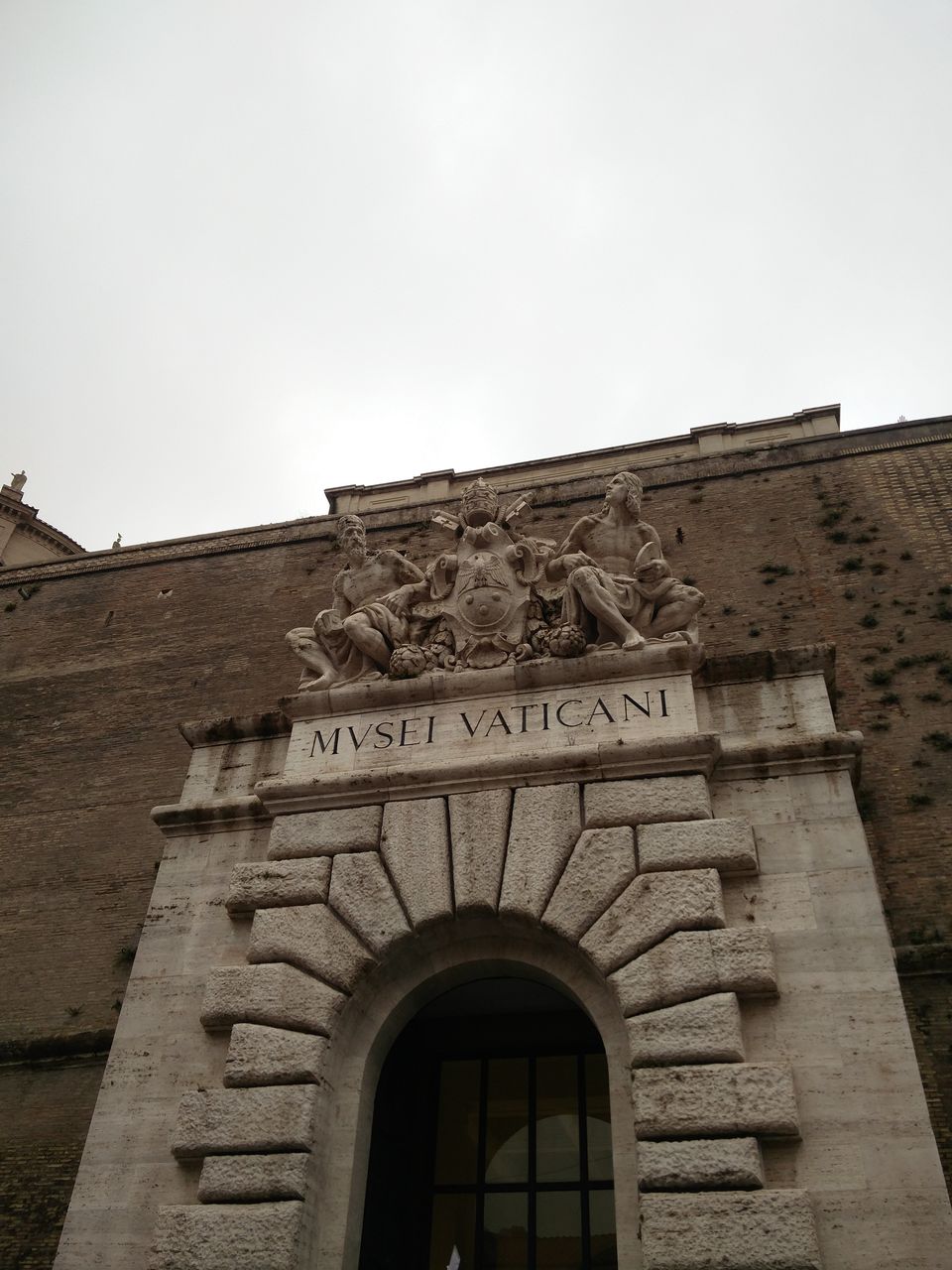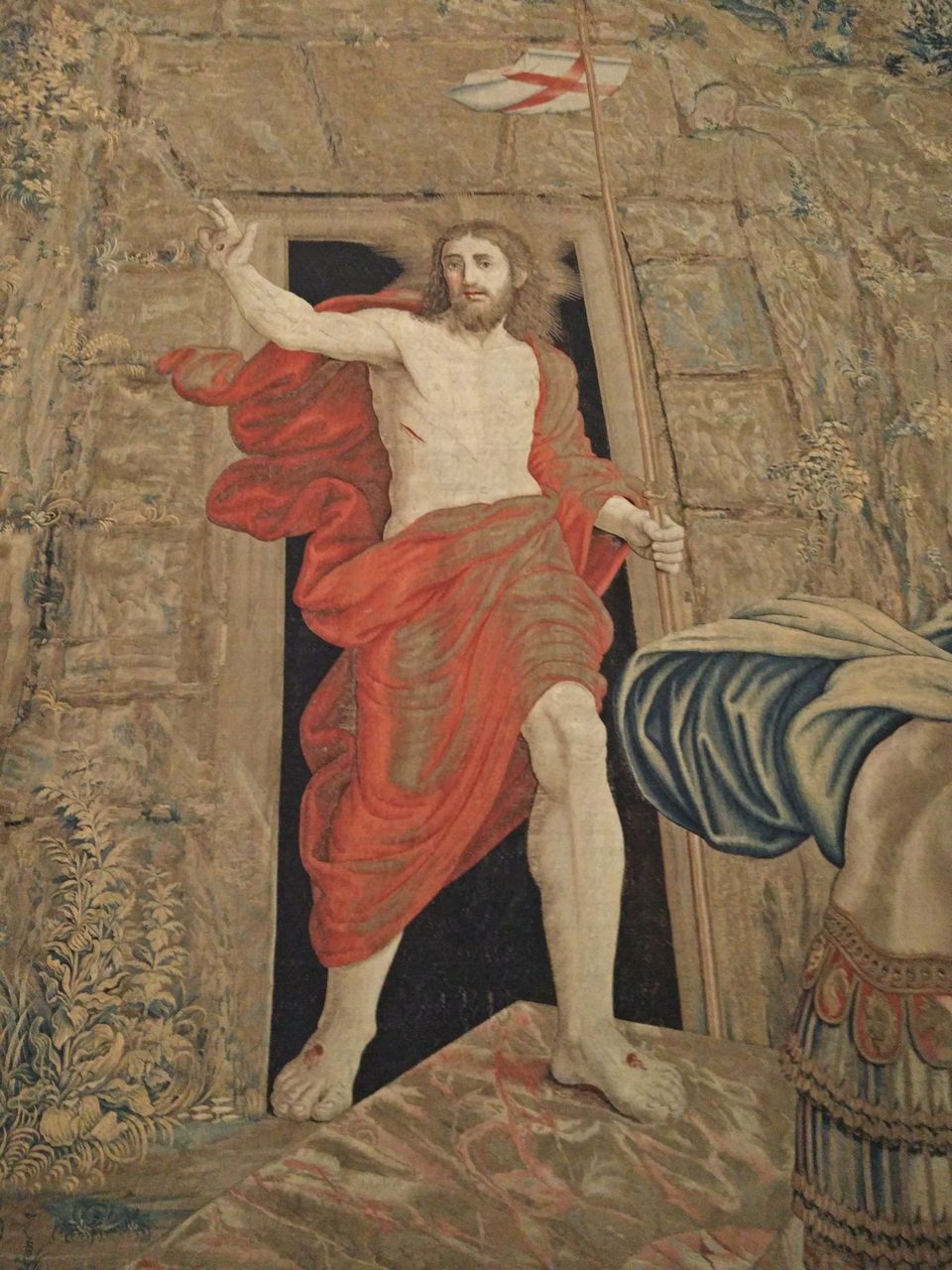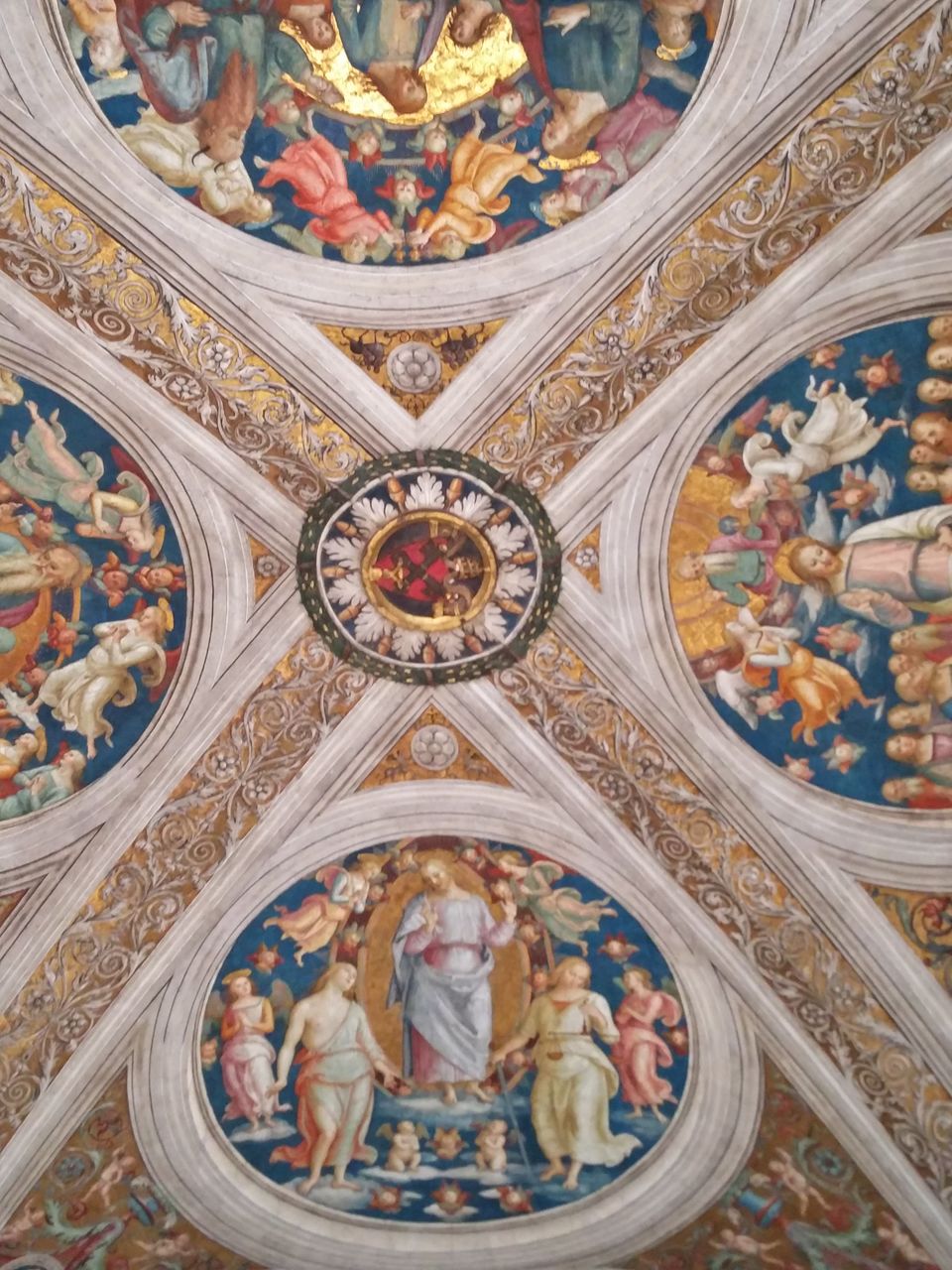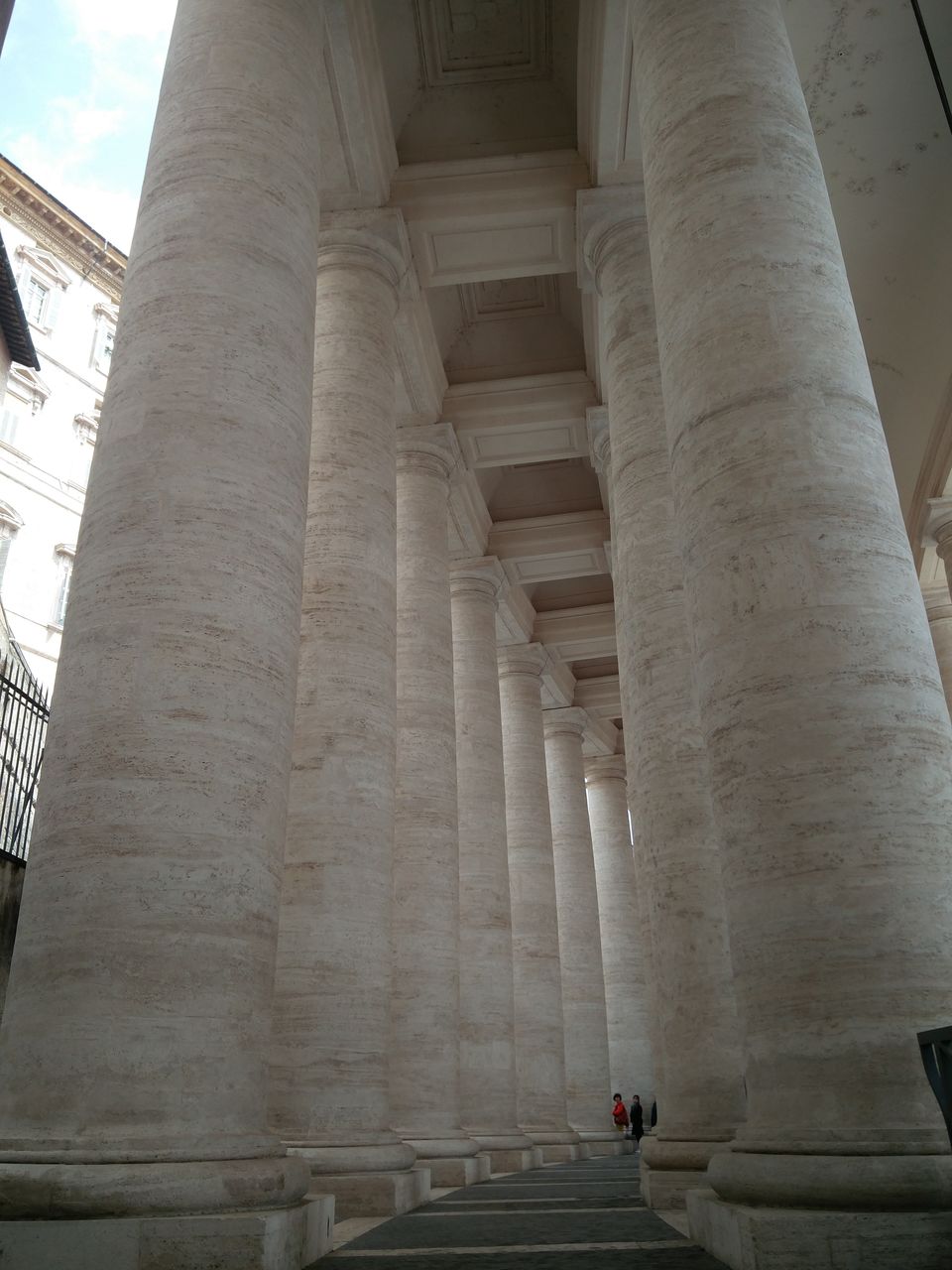 Our guide here was David, and like Lorenzo he kept us hooked with his stories of the Cistine chapel, the Popes & of course, Michangelo.
This tour, however, felt quite rushed. There were crowds pushing in on all sides, and it was impossible to stop and gaze on anything for even a minute. There was so much to see, but we just kept shuffling forward with the tide of humanity squeezed inside those walls.
Whatever we saw though, was breathtaking in its beauty. Whether it was Michelangelo's frescoes in the Cistine chapel, or the Raphael rooms. Even the floor we walked on had centuries of artwork.
And although we were booked for entry into St.Peter's Basilica, we couldn't get in, as the Pope had decided to greet a delegation from Milan there that day, and so access was not granted. By the time we came out into the main square after our tour, the lines to enter could be seen from one end to the other. Again, we gave it a skip.
We then made our way to the Giancolo hill, for a spectacular view of the whole of Rome, passing Castel St.Angelo on our way, and then headed right back down into the heart of the city. We finally found ourselves back in front of the Colosseum at sunset with some pizza slices and a beer in our hands.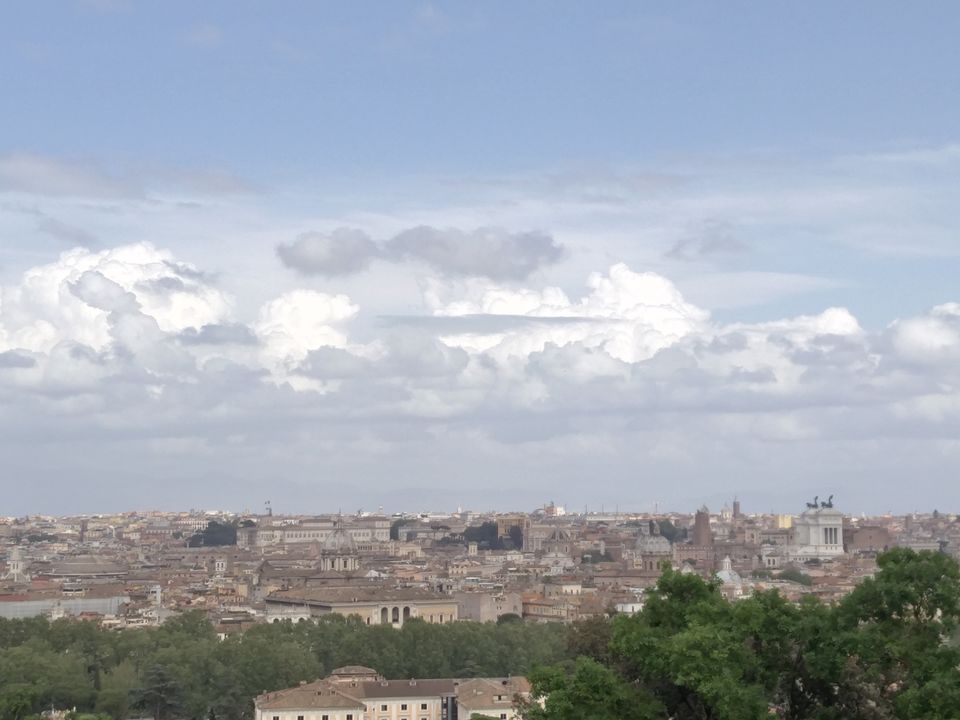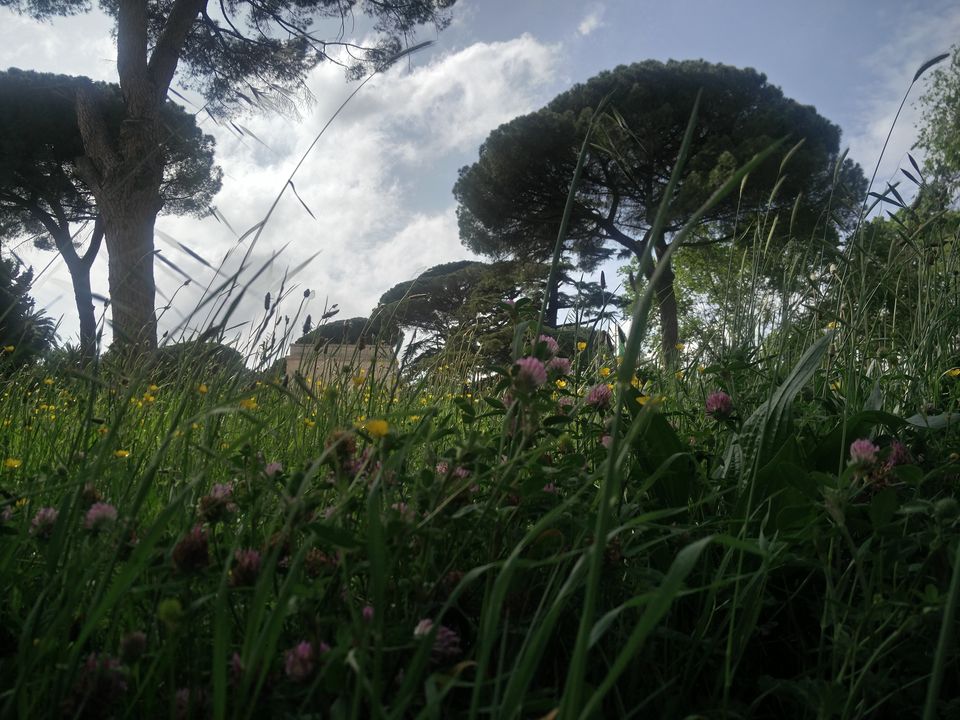 We sat and watched while the lights slowly came on , and the Colosseum was lit up in all shades of amber. This is one of the most vivid memories I have of this trip.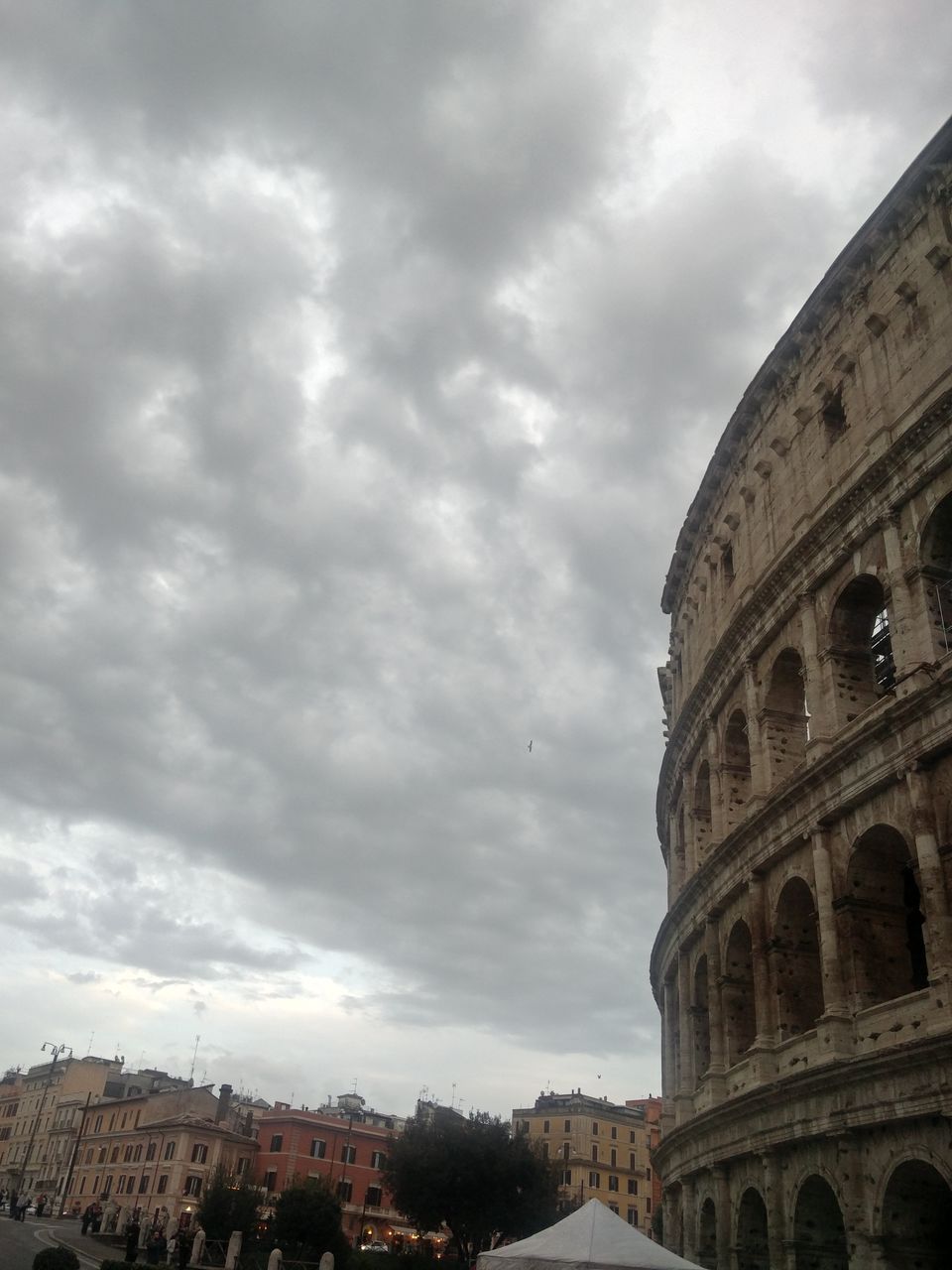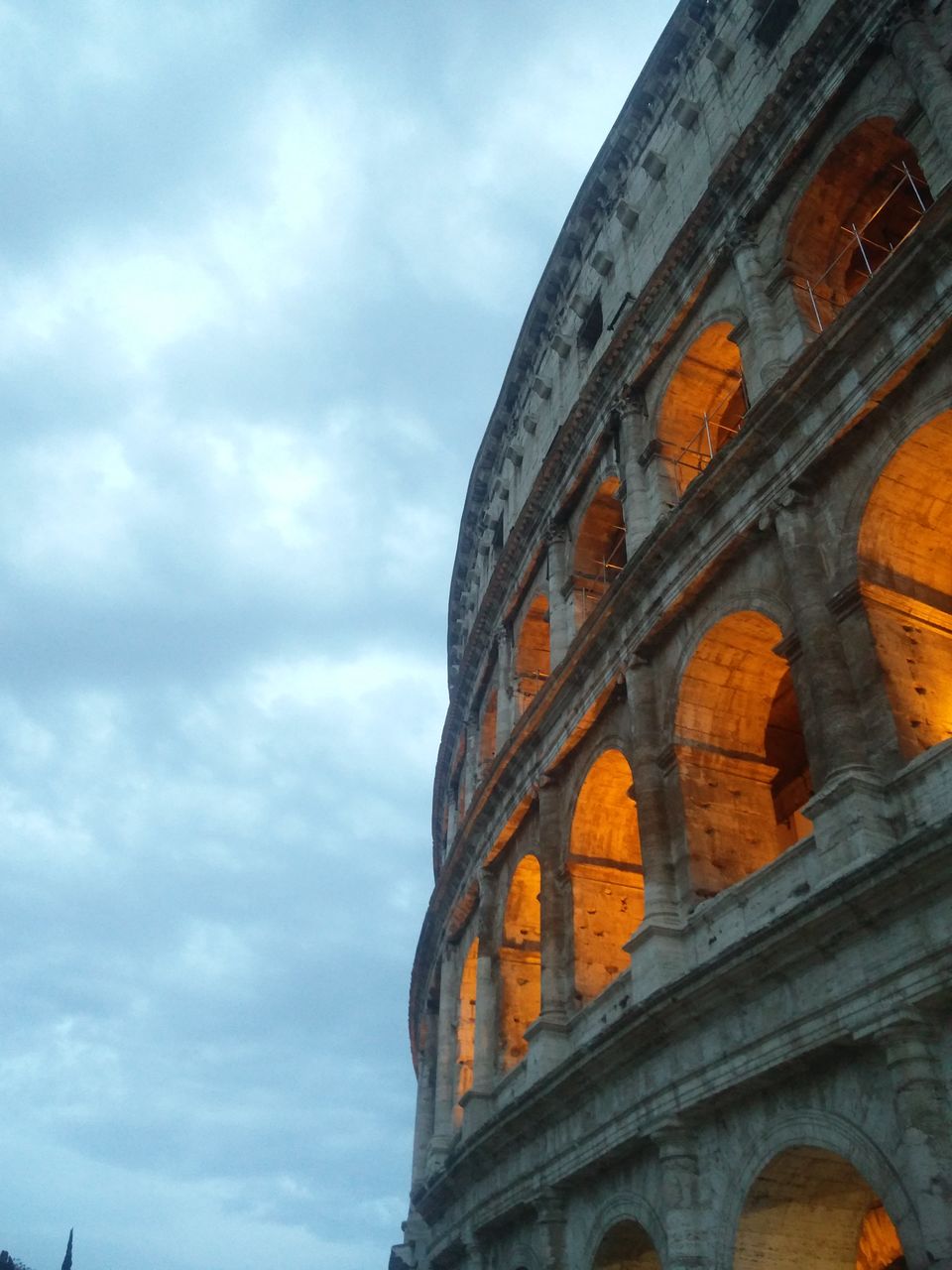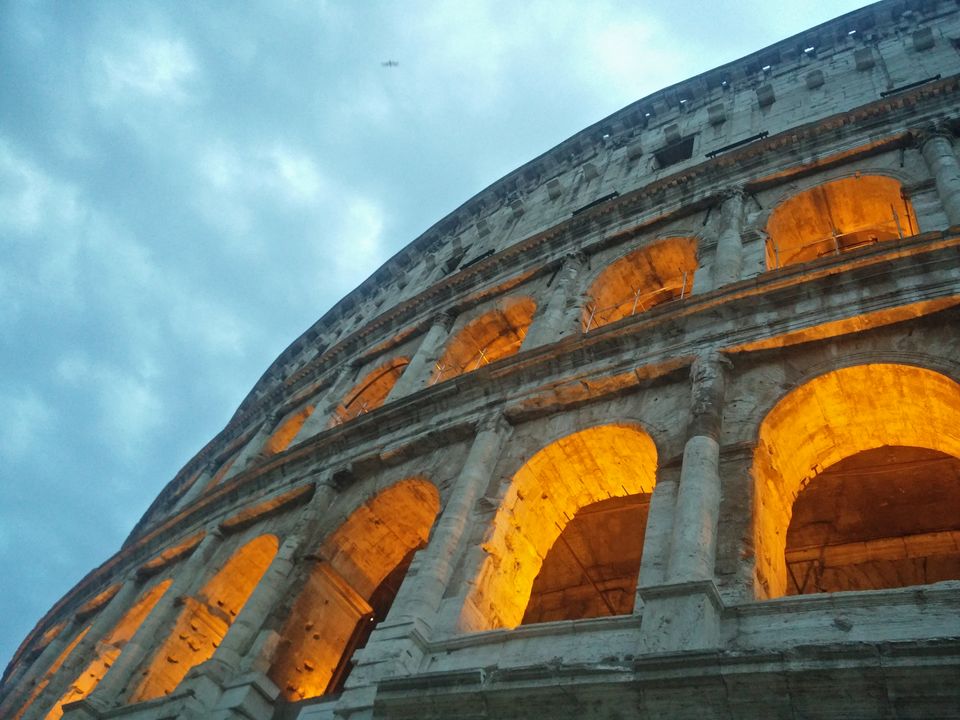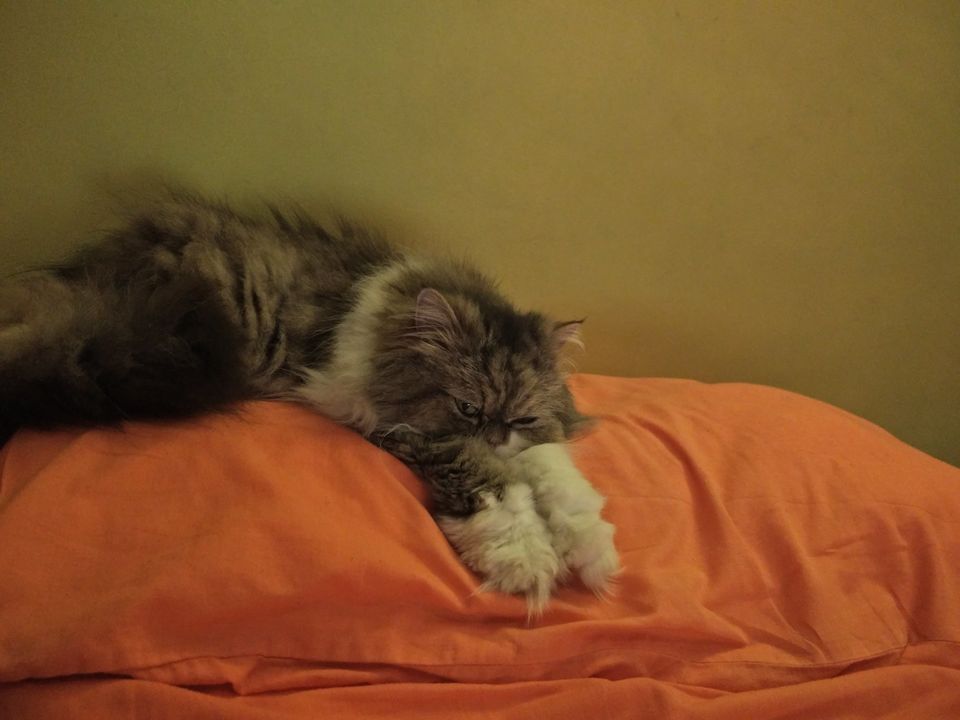 Finally, we made our way back to the Airbnb, packed up our bags for our flight back the next day, and slept off with Cimota keeping guard through the night.