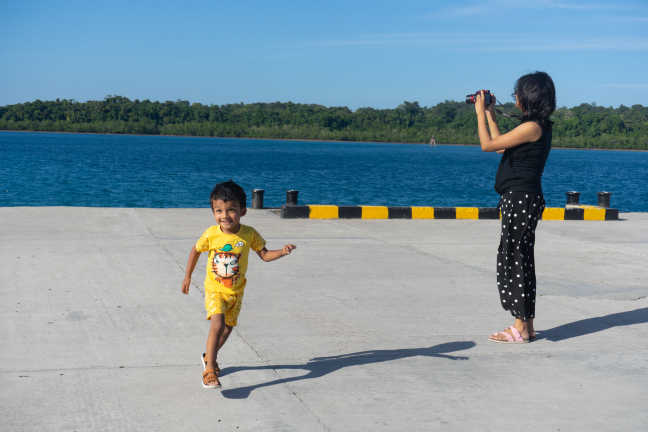 Port Blair. For men, women and children living in urban jungles, the sea side breeze and splashing of waves as they hit the shore and the occasional showers of water spilling on to the road even as the traffic criss crosses as usual; become etched in memories that linger on long after they leave Port Blair and return to where they belong.
Port Blair is a buzzing tourist town, small yet vibrant. The sea facing parks, open gym, children's play zone, mobile street eateries and a couple of kilometers long walking path... just to name a few.
Amidst these modern recreational avenues and the charm of the sea, a major attraction is the one and half centuries old Cellular Jail, with many a powerful historical tales embedded in its imposing structure. Those that evoke strong emotions and patriotism and gratitude.
The architecture is aesthetic and intimidating at the same time. The long corridors lit up by the large arched windows appear to be tending to infinity. The patterns of alternate light and dark are occasionally interspersed with human shapes and shadows framed in an arch. Interesting characters against the backdrop of the geometry, the textures and the colors appear to be painted in light.
The dark cells are enchanting. Thick walls. A small ventilator. A fool proof locking mechanism. Enter one of them, you heart might miss a beat or two.
Though, on a lighter side, a student was heard remarking that these cells are larger than the hostel rooms in Delhi !
I invite you to see the Cellular Jail, through my lens.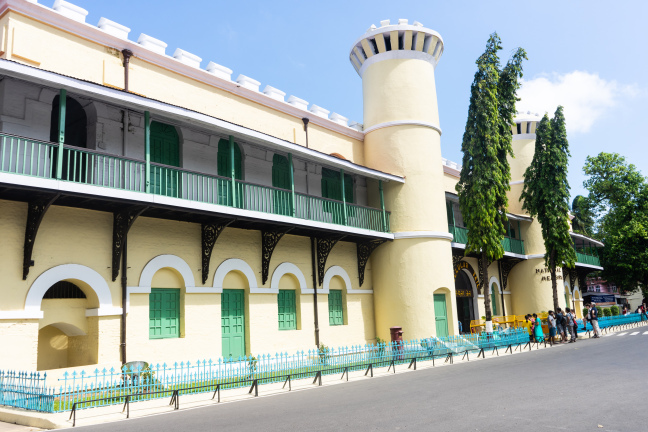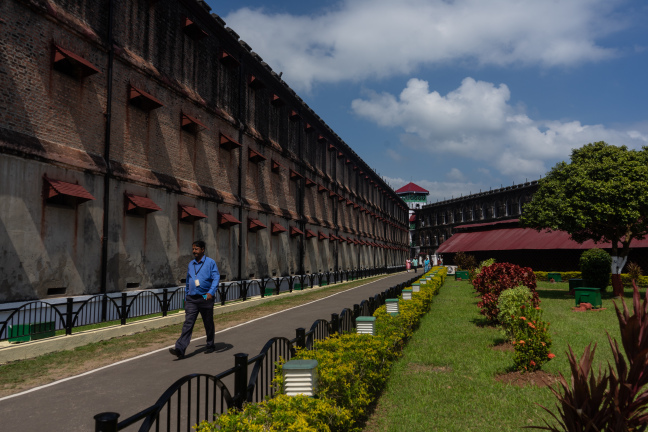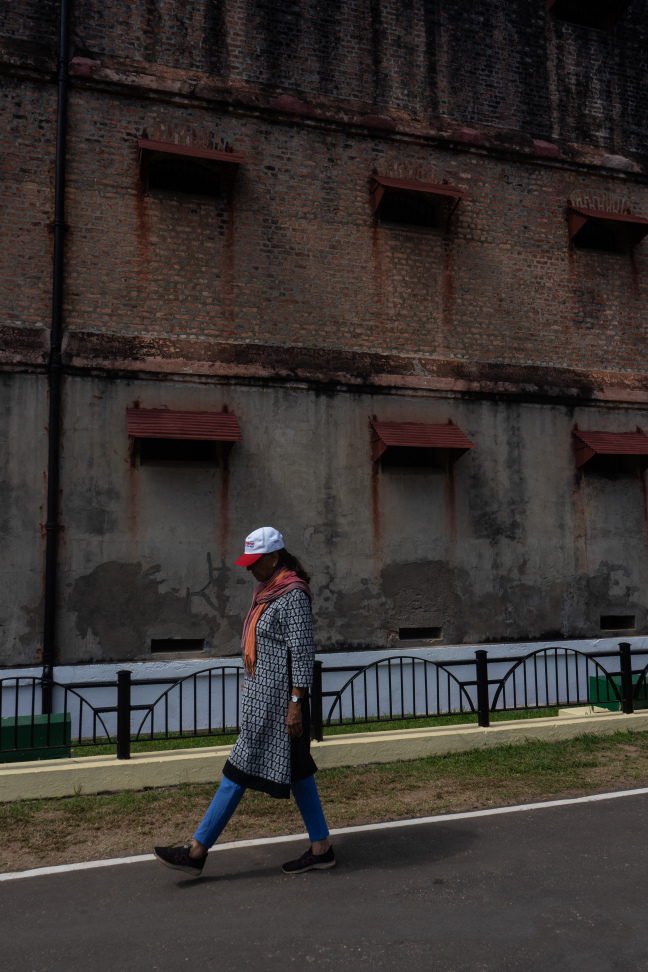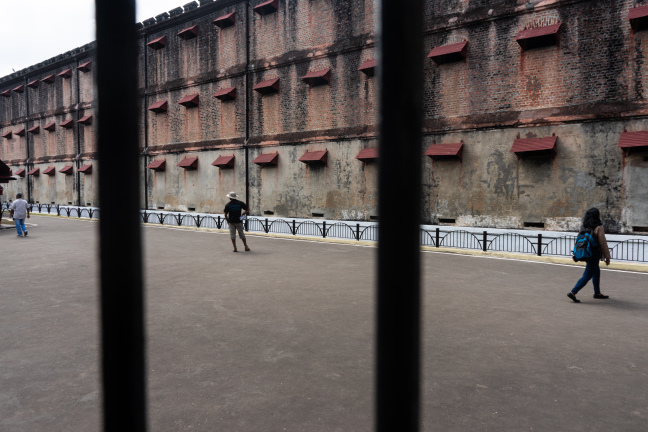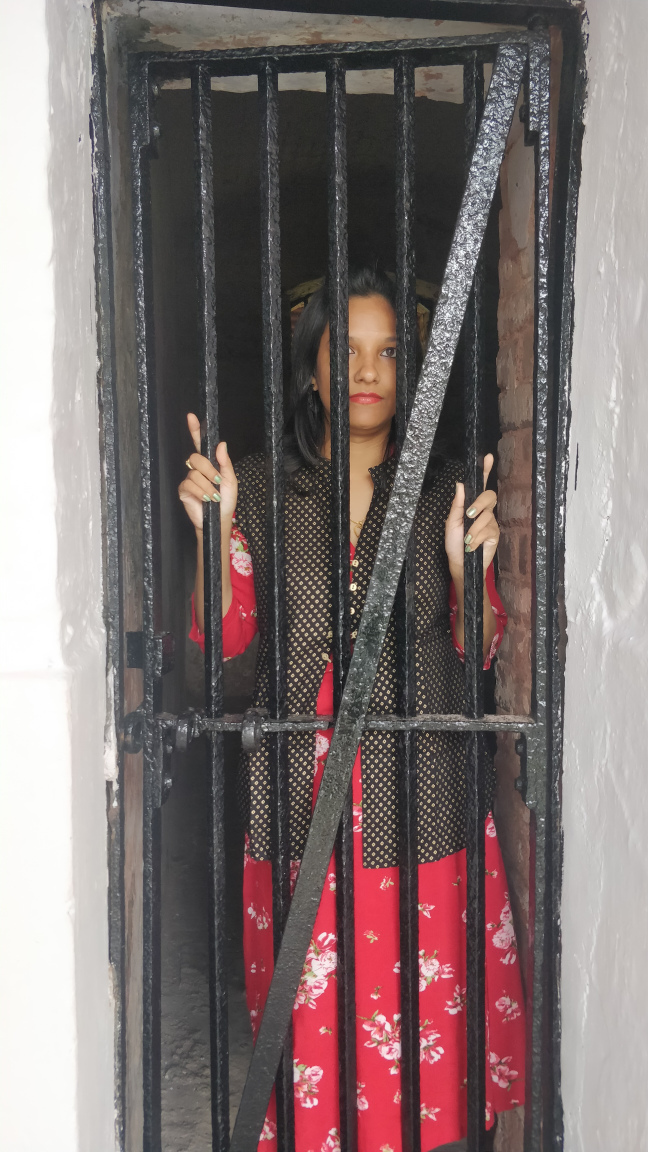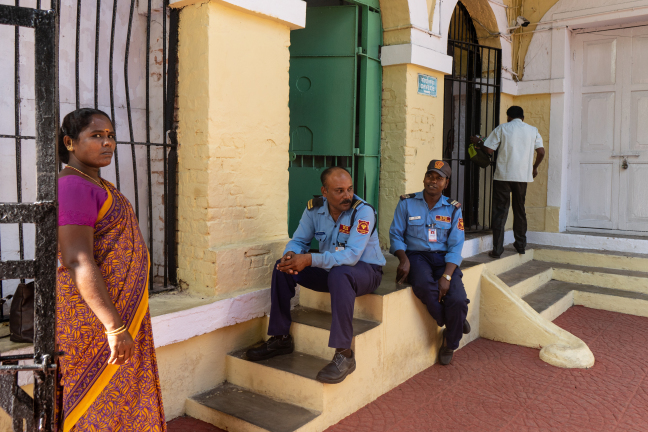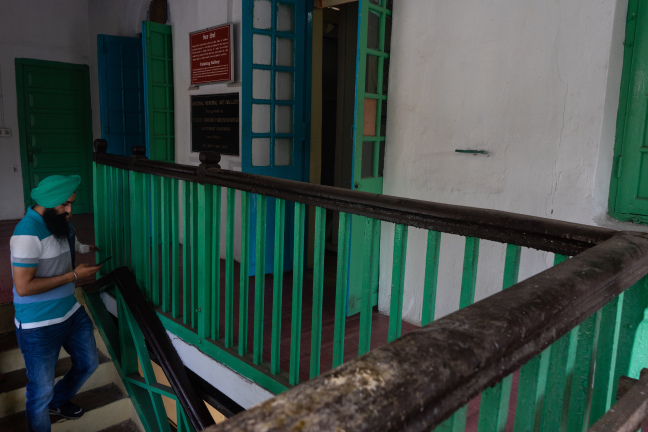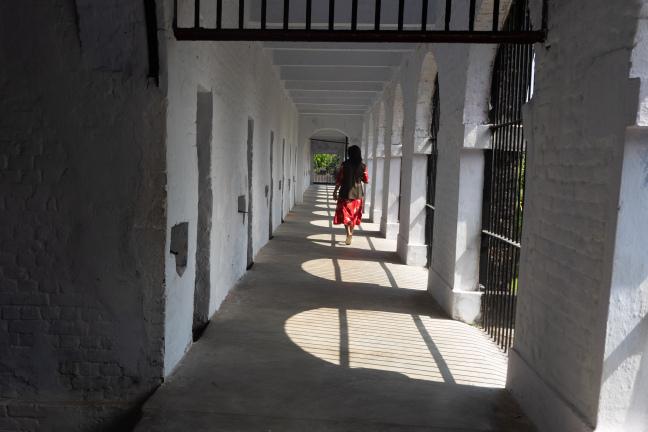 The door in this last picture is the entrance to an ART Exhibition. There are paintings by renowned artists displayed in this gallery. The paintings appear to be the visualisation of each of the artists of the time and of the people of that time, when the Cellular Jail was but THE CELLULAR JAIL. Of which only a glimpse may now be seen, through the light and sound and through these paintings.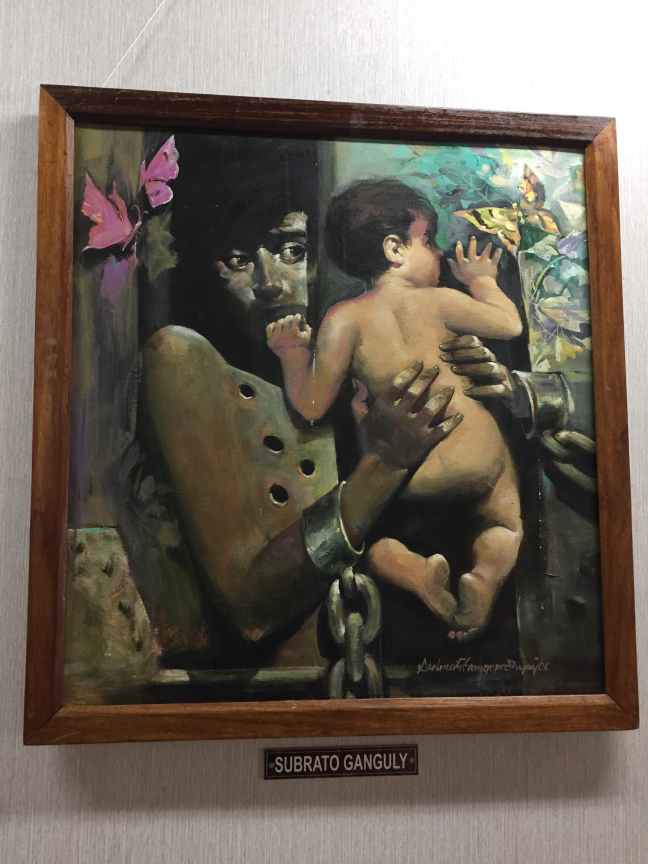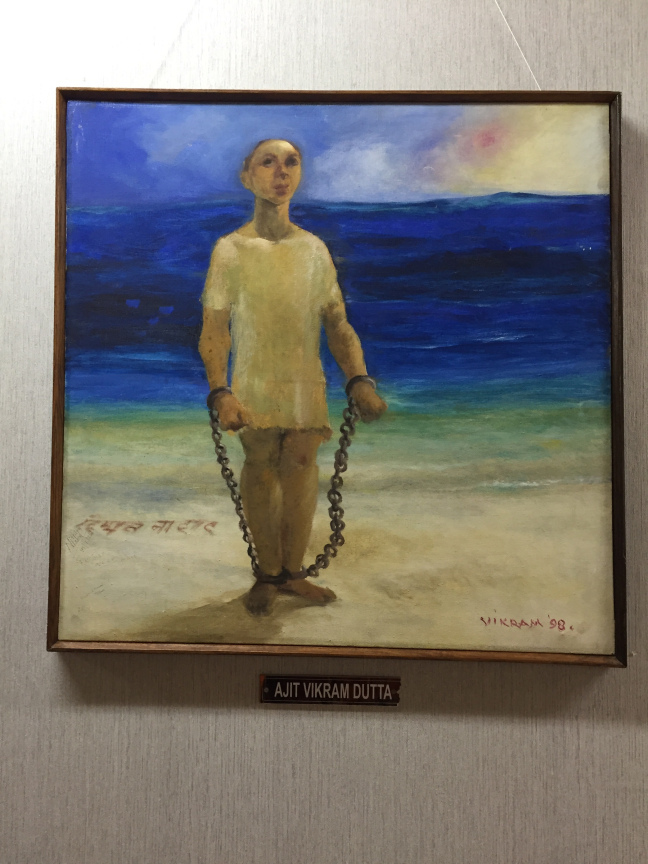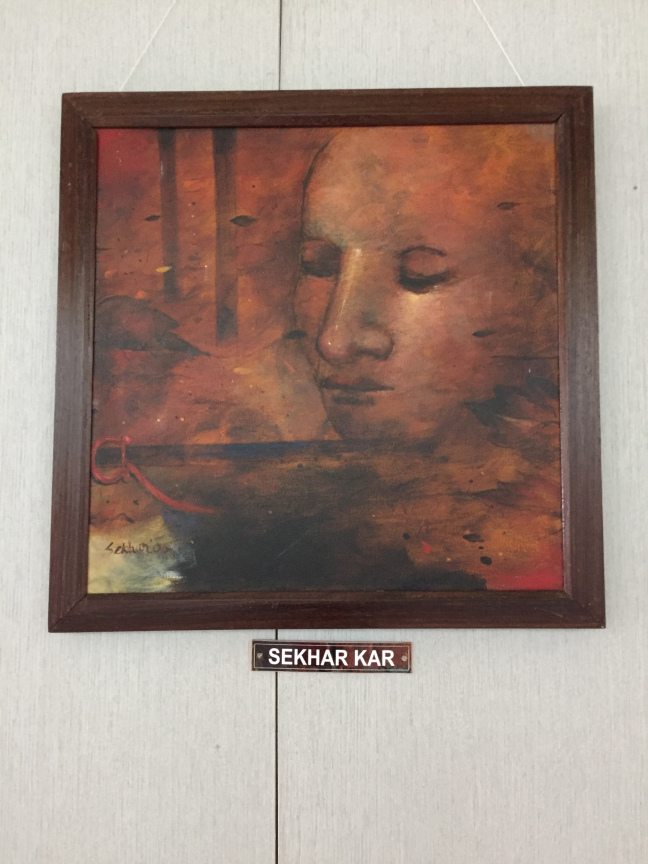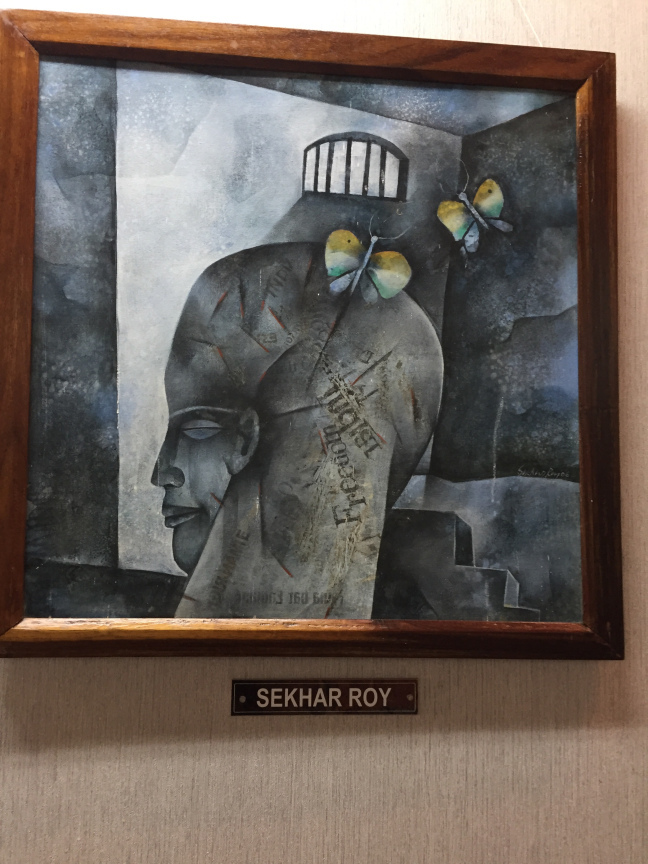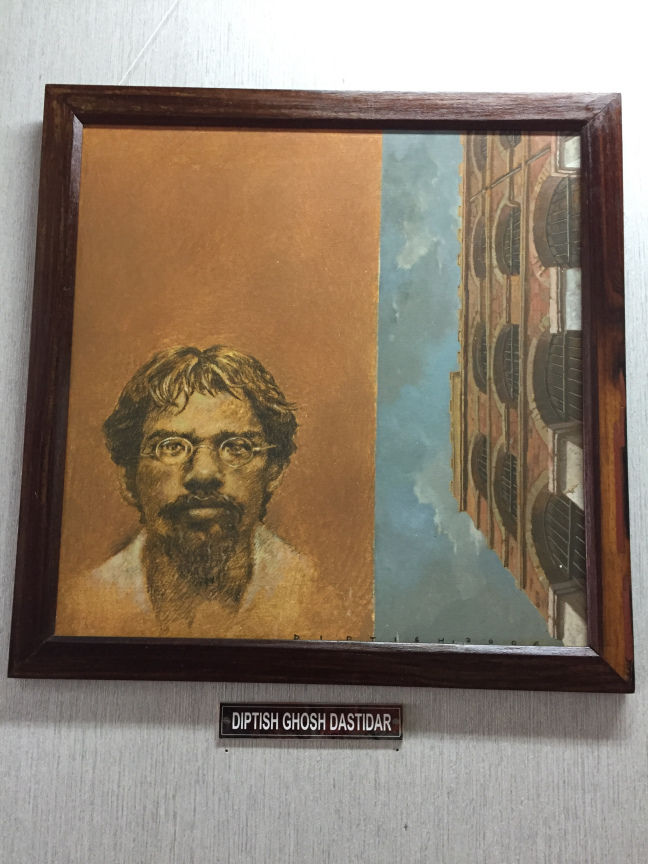 I am sharing pictures of some them, those that really appealed to my eyes. And to my heart.
Powerful. Evocative and provocative.