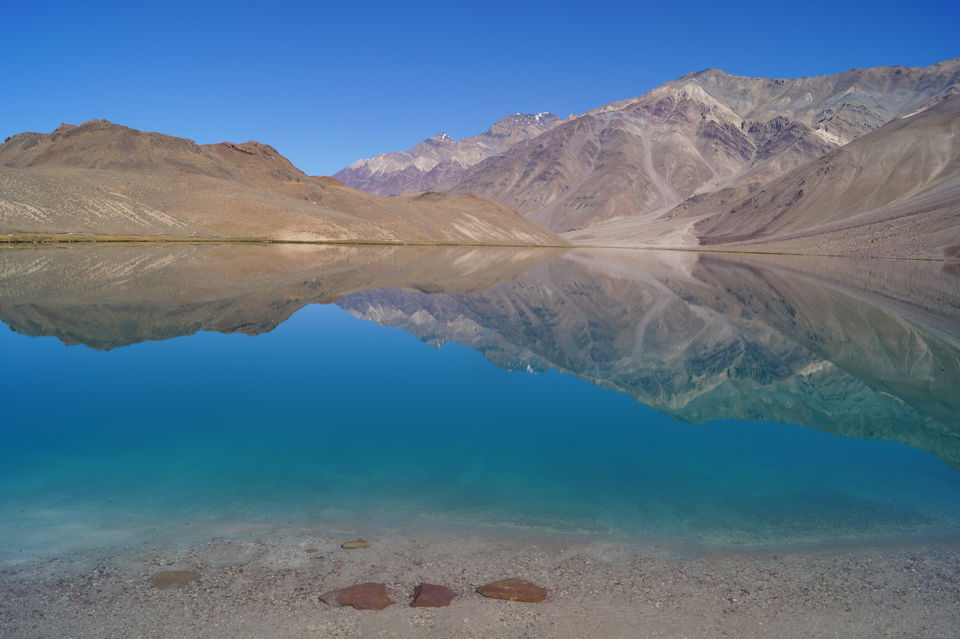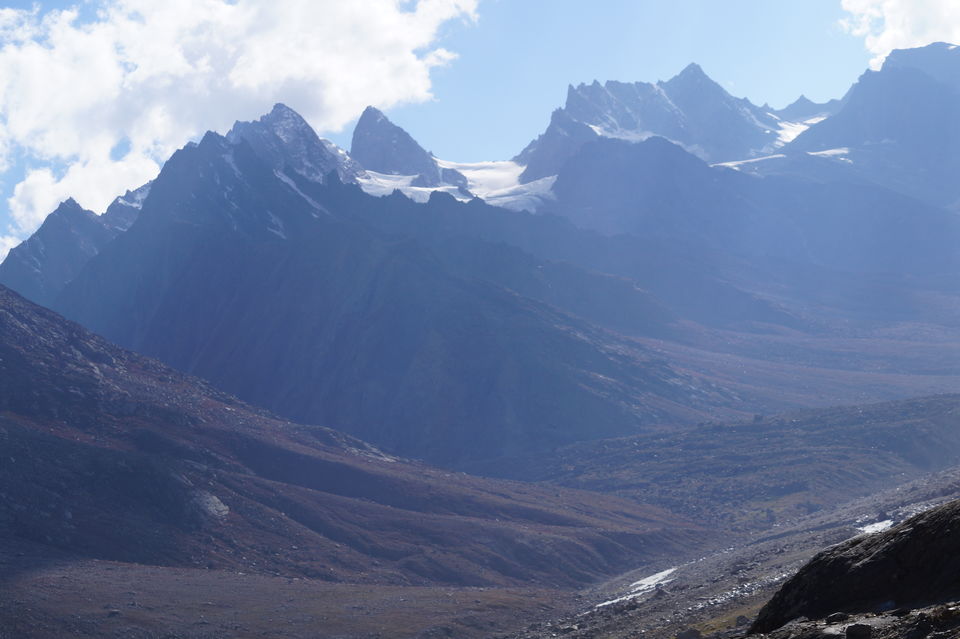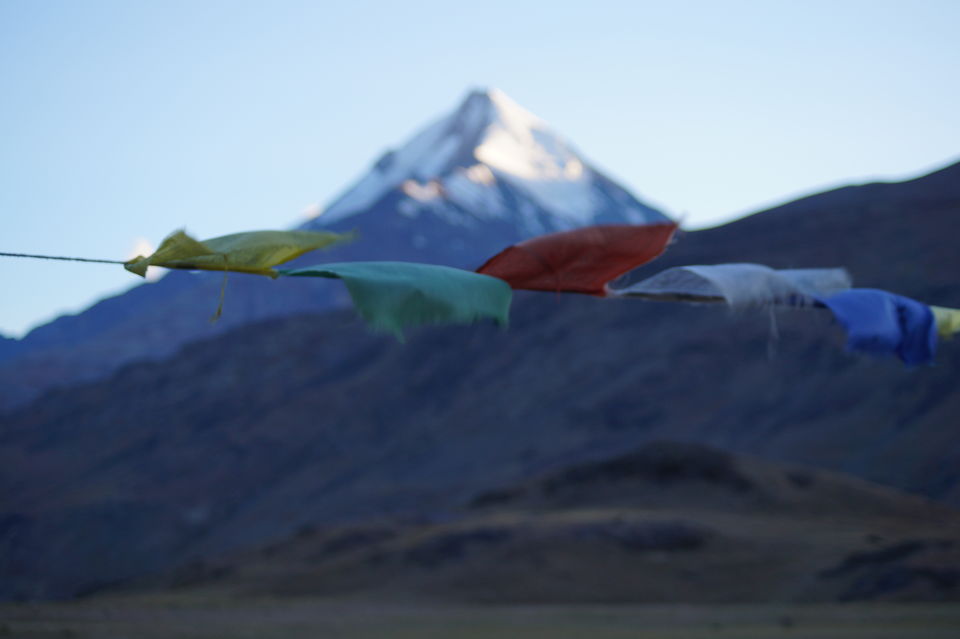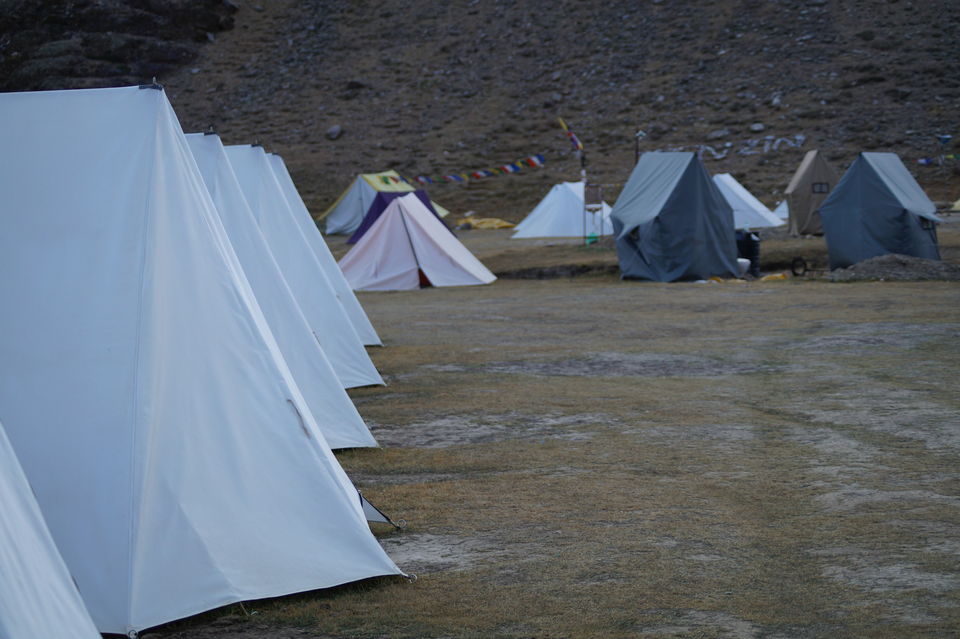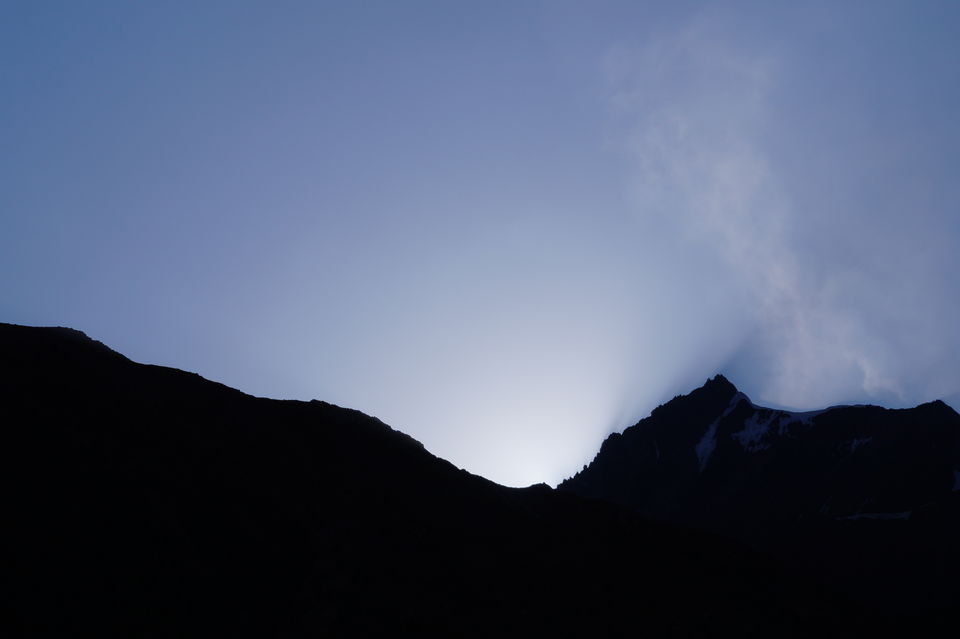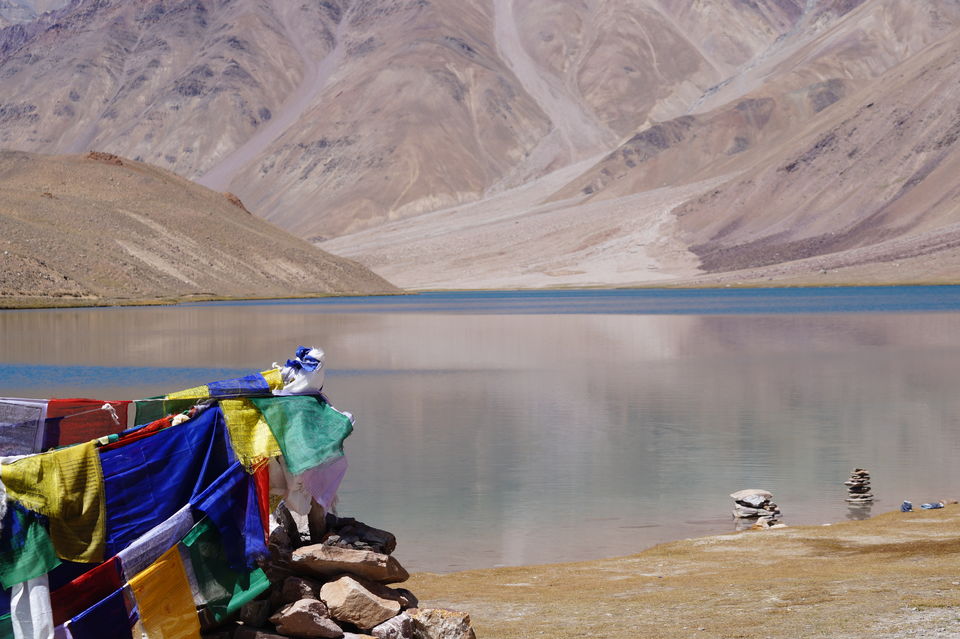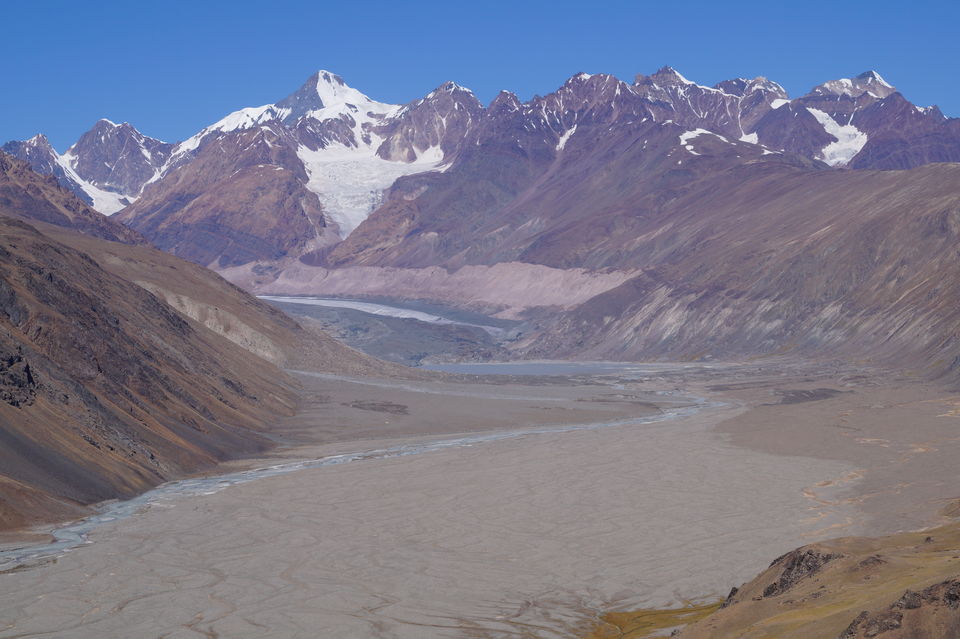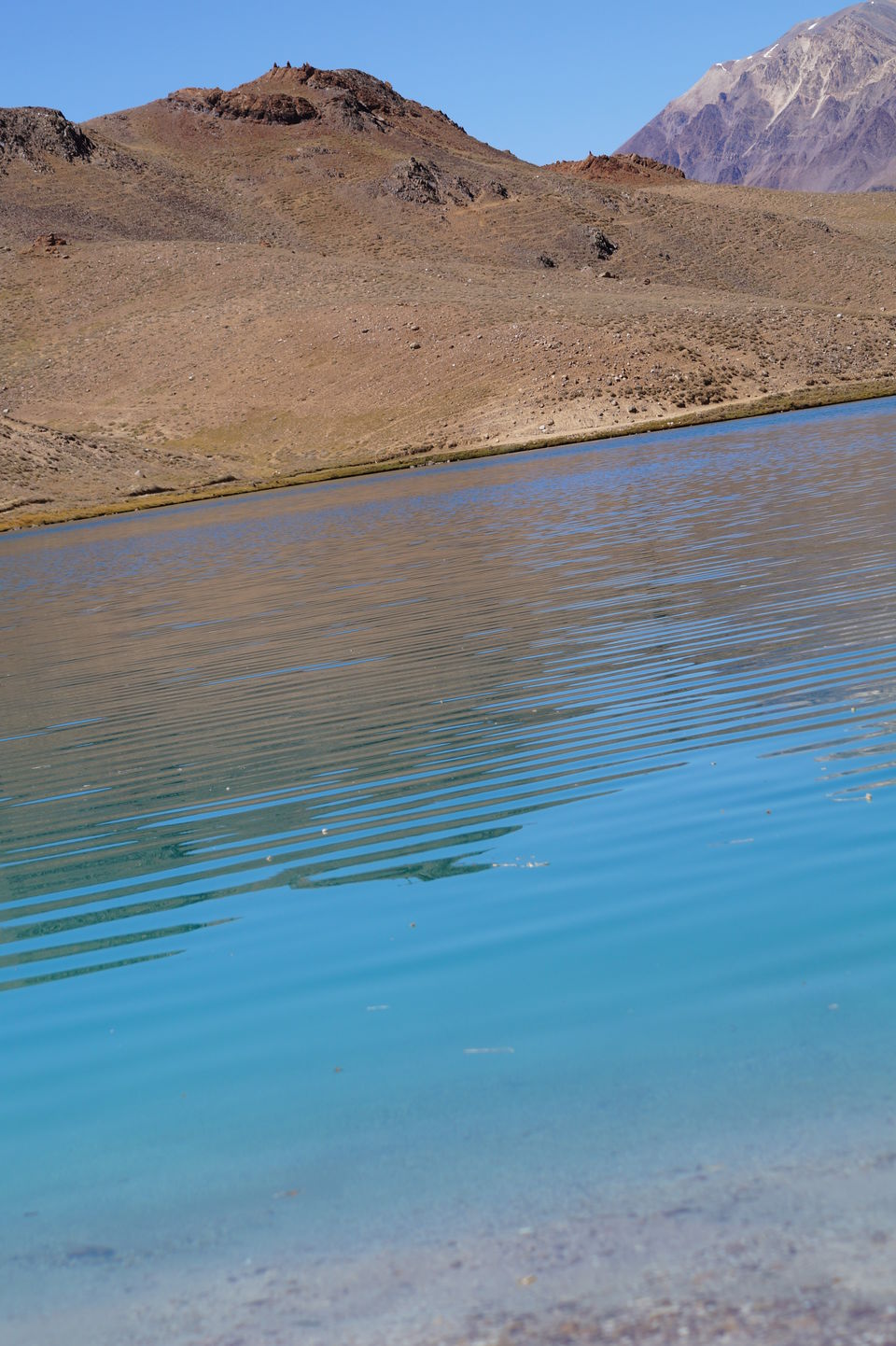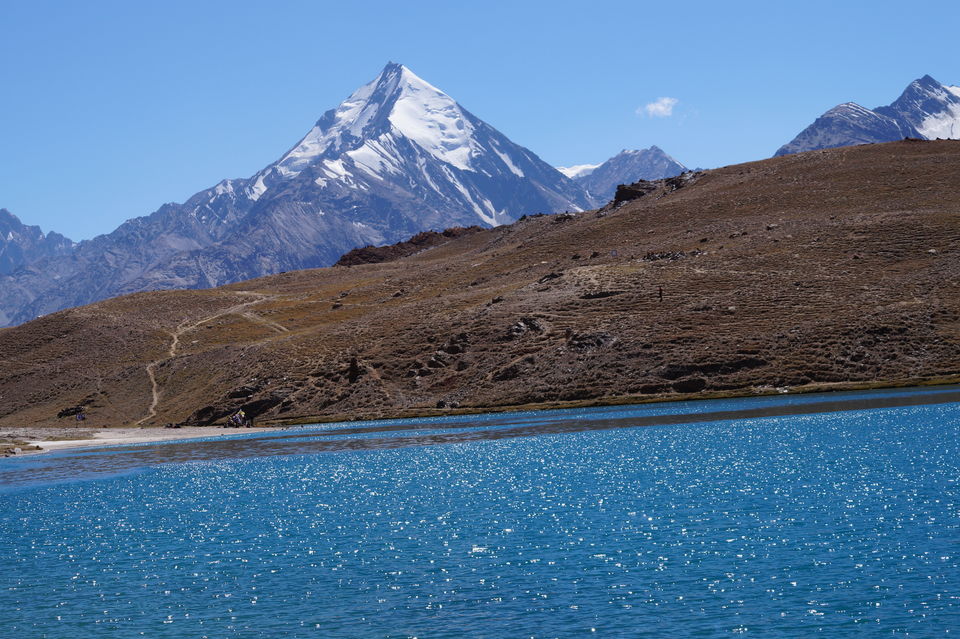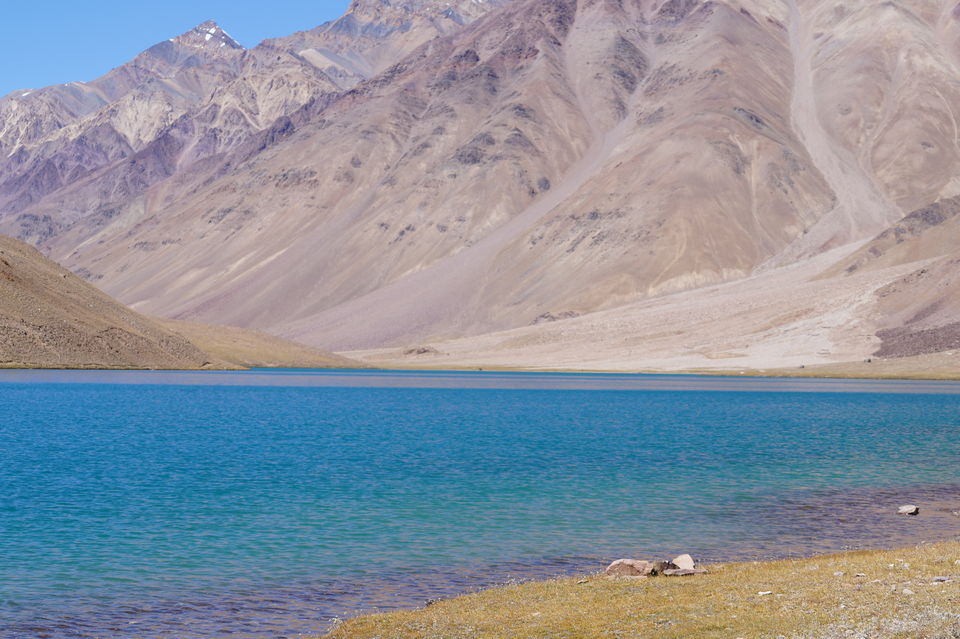 Best time to visit Chandratal: Its open to visit while the Rohtang pass is open - So, June to September/October. We went at the end of September, when the 'winter had just begun, so there was snowfall in the night, and the days were just perfect to climb and enjoy the lake.
How to Reach:
Do not go for travel packages that will quote over 25k for a 2-3 day trip, just not worth it. Even if you are not a spontaneous traveller that doesn't like bus/hitchhiking etc, you can still just go to Manali and get a much cheaper yet comfortable deal with the local agents there.
Rent a car from Manali: We went randomly to one of the adventure shops at Old Manali just one evening prior to our Chandratal visit, and got a bargain for a car plus driver for 2 nights/3 days for just INR 9k. It's a 5-6 hour drive from Manali. Do start in the morning to ensure you reach before sunset.
Bus/Share cab: There are buses that ply from Manali starting very early in the morning, but they go only upto Batal. Shared cabs again, are only upto Batal. From there on, you are on your own – meaning hitchhiking is the only option. Or if you feel a lil too adventurous, you can walk all the way upto Chandratal, which is about 12 kms (no climbing required). But yes, most private cars going towards Chandratal stop at Batal enroute, you can speak to one of them who end up giving you that last mile lift. When we stopped at Batal, we gave a lift to this Israeli couple from there who had reached Batal in a truck!
The journey: Its one bumpy ride! Yes there is a road, but as good as it not being there, so only the likes of Sumos and Jeeps can thrive there. Salute to our Army who builds and maintains the roads every year, which in itself is a life threatening task for them, without which the villages there would be isolated from the rest of the country. However bumpy the ride, rest assured it would not be one bit painful - for it offers the most breath-taking views around every corner you turn. The journey they say is much more satisfying than the destination itself, which is very true of the Lahaul-Spiti valley.
Camping at Chandratal: We camped at Parasol Camps – fun camping experience. Very nicely maintained and well equipped (for the weather) tents for just about INR 1.5k for one night, along with breakfast and dinner. Dinner time inside the big tent with everyone at the camp huddled in was fun – my musician boyfriend was the entertainer there playing the guitar and singing the likes of Floyd and Nirvana for the guests, as well as old hindi numbers demanded by the local Himachali ladies. Lots of old monk was had – nothing like it in sub-zero temps. We were offered some of their locally brewed Spiti drink that many tried, but one strong whiff of it was enough for me to stay away. Dinner followed, which was home style daal and veggies, along with travel stories from everyone.
Climb to the Lake: You can either take your car upto the last parking point beyond which no cars are allowed, or you can start climbing right from your camp which would take you about an hour. After the last parking point, it's a 15 min climb to get to the lake. Don't forget to carry some packed lunch and may be a book and some music if you plan to spend some time at the lake. Also, the lake is one of our endangered ones, so make sure not to litter.
The two diff looks of the lake:  Ok, so you have seen the oh-so-blue pics of the lake, and you have seen pics where the lake reflects everything around it like a mirror. Yes these are both the same lake, but at different times. If you go there in the mornings (before 9-9.30), there are no winds, and the water is perfectly still, and the clear water becomes a mirror to give a perfect reflection of the beautiful mountains around. And as the winds start blowing throughout the day, the lake is full of ripples, and that's when you see a lot of different majestic blues.
The walk around the lake: The perimeter of the lake is about 6-7 Kms – the lake can be best enjoyed taking a walk all around it. Most people who come to the lake as part of just a day trip don't end up doing this, so the other interior side of the lake is all empty for you. When we went around to the other end, everyone had left by then even from the front end, so we had the entire lake to ourselves. The entire Chandratal was ours then. We did nothing but sit at its shore and marvel at the enchanting blueness of it. I can surely tell that we felt the most peaceful with our lives in those few hours.
The view: If you do not take accurate instructions about how to reach the lake from your camps – you will lose your way like we did – we ended up in the middle of nowhere losing our mind over the fact that we were unable to locate an entire huge colossal blue lake! How could we not find a lake! But then, in the middle of nowhere was a beautiful encounter altogether – we saw a beautifully white frozen lake with a tiny narrow broken rope bridge across it – we sat there wondering if anyone ever used that bridge (later found out from the camp that someone had wandered across to the other side using the bridge just a few days ago and lost the way back for a couple of days because a shepherd decided to take all the rope from the bridge to tie his sheep, and then people from his camp had to go look for him and finally rescue him! Phew!).
The starry nights: If you brave yourself to face the chills after sunset, you can come out of the tent to see the most stars you would have ever seen in your life. You can spot several constellations, planets, and yeah, the milky way! With your naked eye! (Download one of those Apps beforehand that helps you identify constellations and planets etc).
Essentials: Pls carry enough wool, gloves, heavy socks, mufflers, lots of toilet paper, and yeah, your camera. And forget your phones for a couple of days, you will not get any signal whatsoever all around Spiti – and just be truly there.