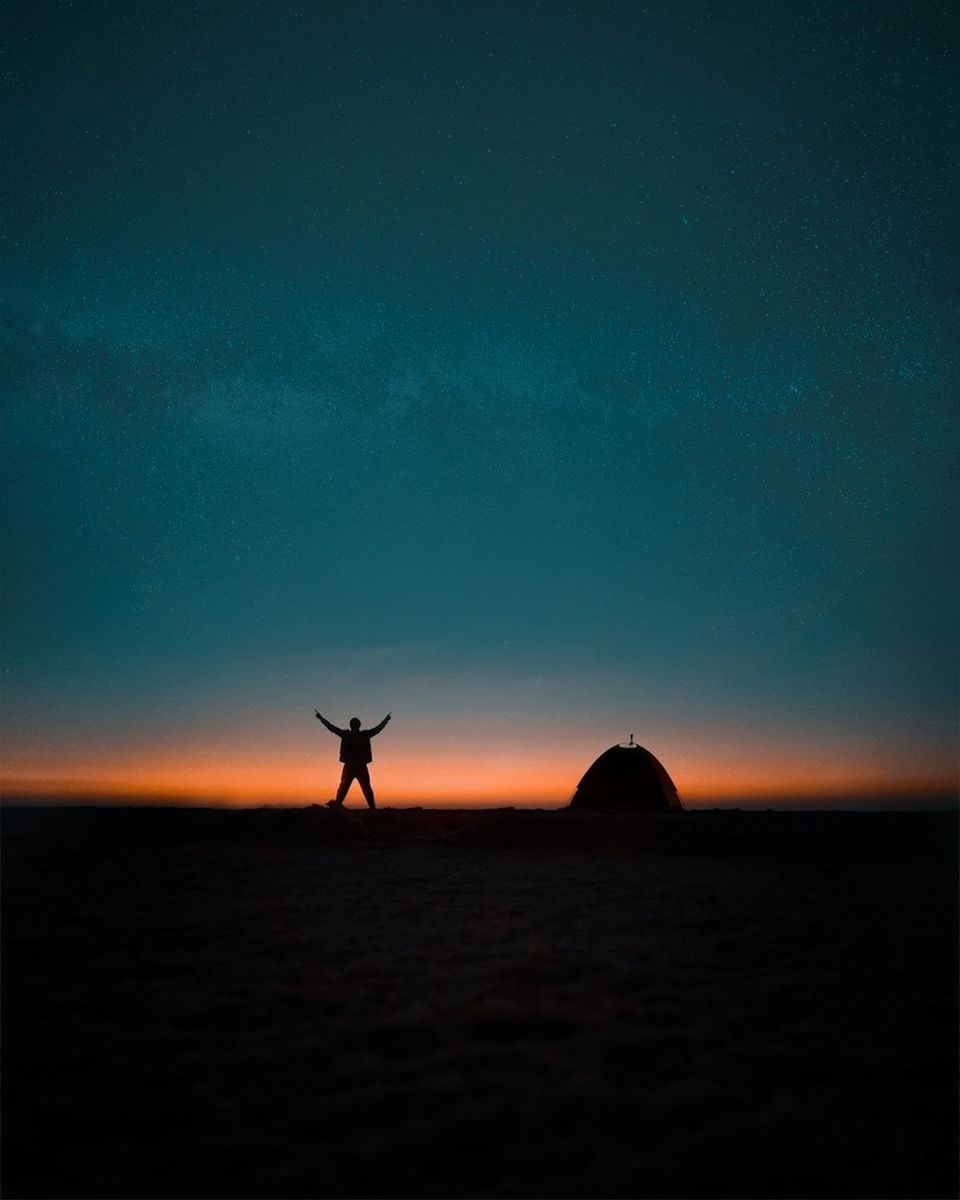 Me along with few friends went to Dholavira. We were without any private vehicle and our budget was very low to afford to hire a car to reach white desert. After asking the locals we took an alternate route through barren lands and farms to reach white desert by foot.
It was a scary adventure as there was no mobile network and we just walked, following the setting sun, into the wild. Many times one of us would say that we shall abandon this journey and return back to the village, but we continued with a little fear and courage.
After walking miles through barren lands, thorny bushes and farms, we made it to the amazing sunset we ever witnessed in our life!
We started late in the afternoon and it was almost dark when we made it there. It was half victory as we had an uphill task of returning back via same route with the added difficulty of darkness. We saw a family there who had arrived there by car. We gathered courage and asked them if they could drop us to the village and to our luck they agreed. We still thank that stranger and his family who adjusted and accommodated us in his vehicle.
PS. You are not allowed to pitch your tent here. The BSF can shoot any person on site with or without cause to prevent smuggling and illegal migration from Pakistan
Date: Dec, 2018
Location: Near Dholavira Village