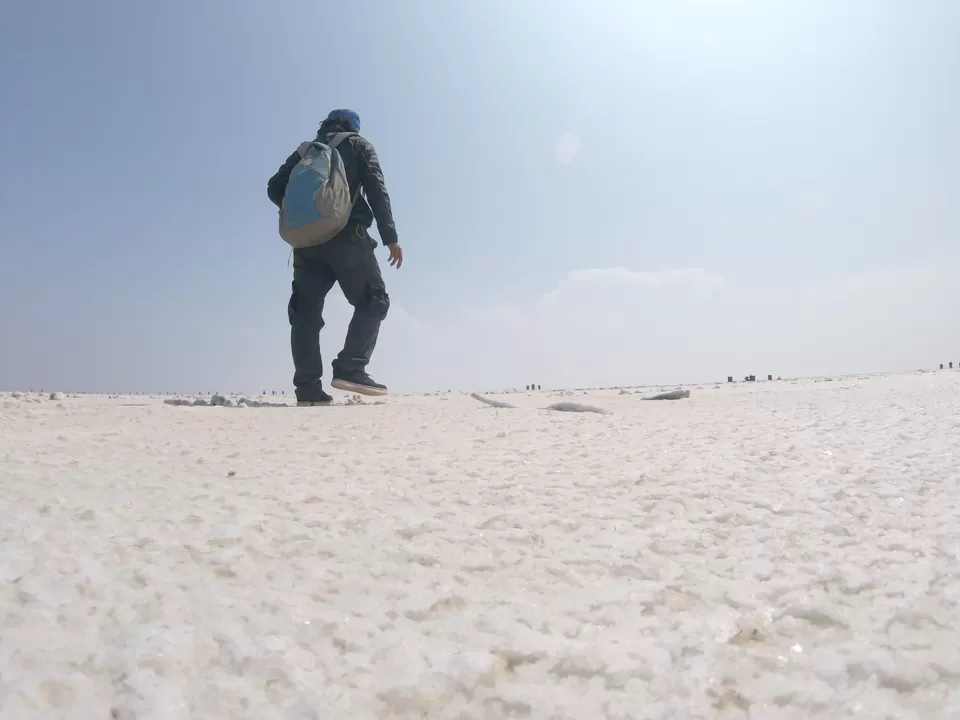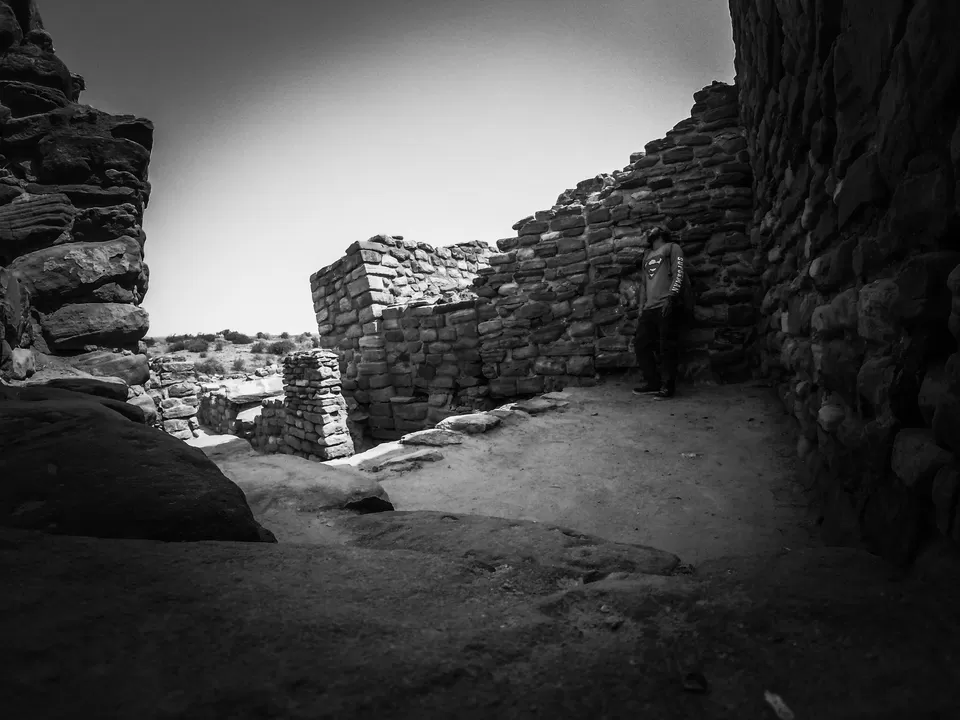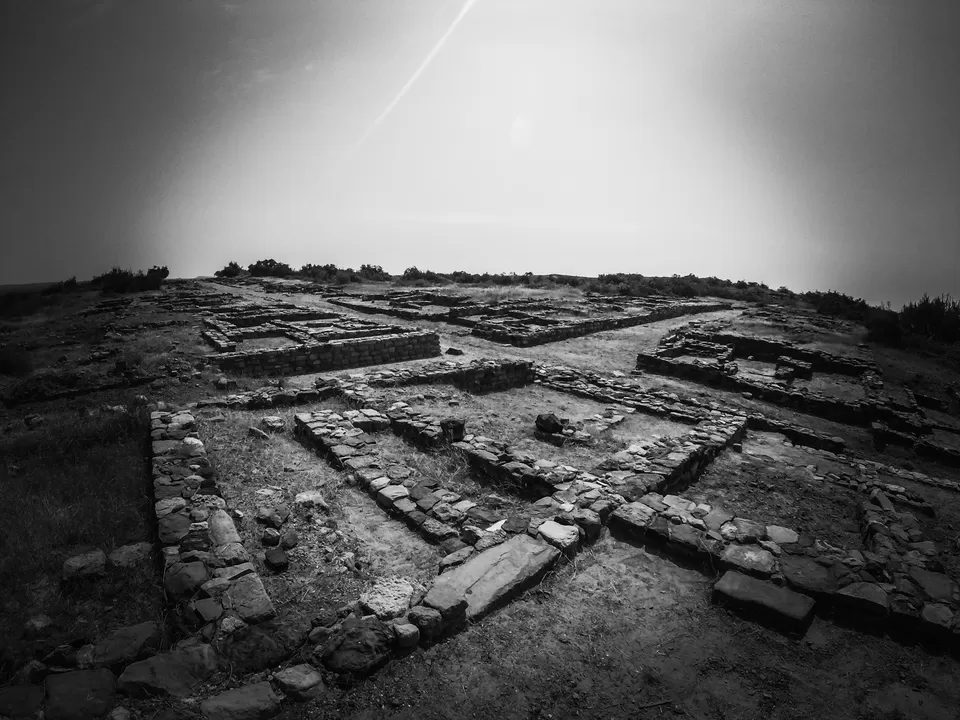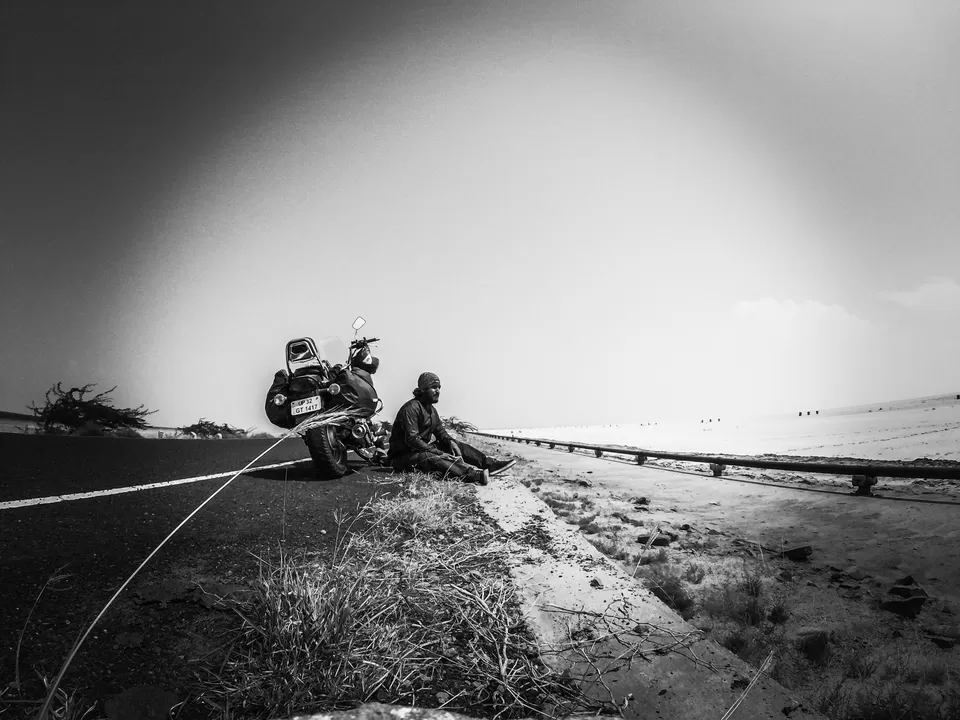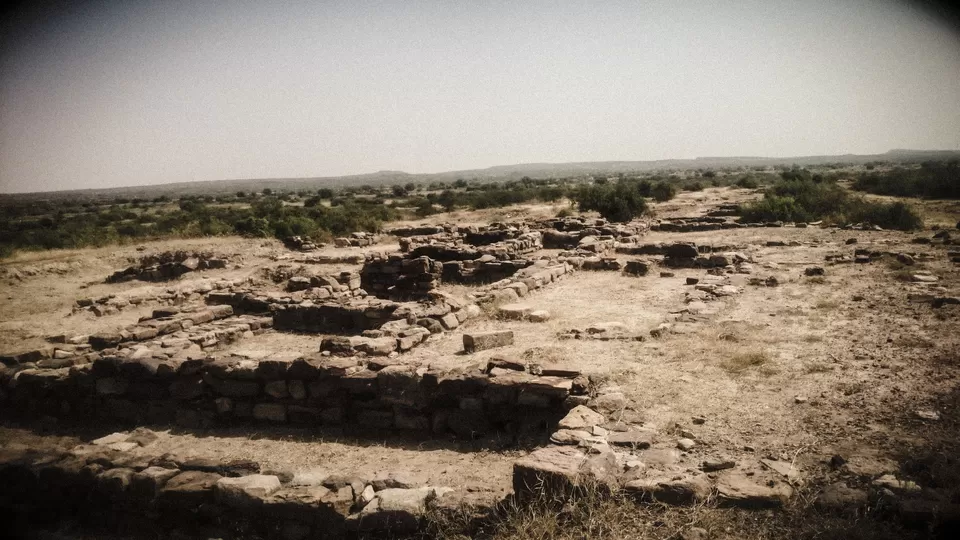 On the 3rd day, I left Lothal at around 5 pm in the evening. The distance from Lothal to Dholavira is around 400 km. I started riding towards NH-947( Ahmedabad-Bhuj higway ). I reached Viramagam on NH-947 by 8 o'clock. From here I had two choices: either take rest for the night or go ahead towards my next destination. I chose the later one as I didn't want to waste the next day in travelling. I reached Chitrod at around 2 am. After Chitrod, I had to leave the national highway and take turn towards the Rann of Kutch and the roads were not good to drive at night. Dholavira was still more than 100 kms from here. So I decided to stop at any dhaba and take rest till sunrise. I found a dhaba very easily and the dhaba owner was more than happy to welcome me. They were astonished to see a guy riding a bike in that area at that time. Few truck drivers had already stopped on that dhaba for tea and other snacks. They eagerly asked a lot of questions to me. I always find it quite interesting to talk to truck drivers as they are the regular ghumakkad. I get to know a lot about different places from them. They tell me the weather details, road conditions, people's hospitality of the area they are coming from. I advice every traveler to talk to these truck drivers as they know about India more than anyone else does. I also find that everyone blames the truck drivers for their driving at night. Frankly speaking, I have never found truck drivers driving rash on the highways, despite the fact that they drive continuously for weeks. After a lot of talks with the dhaba owner and truck drivers, I asked dhaba owner whether I could sleep there for 3-4 hours. He felt as if it's his pleasure to allow me to sleep there. He even gave me a pillow and a blanket as I was sleeping under the sky. I parked my motorcycle to one corner, took off my shoes, asked dhaba owner to wake me up at 5 am and slept in no time.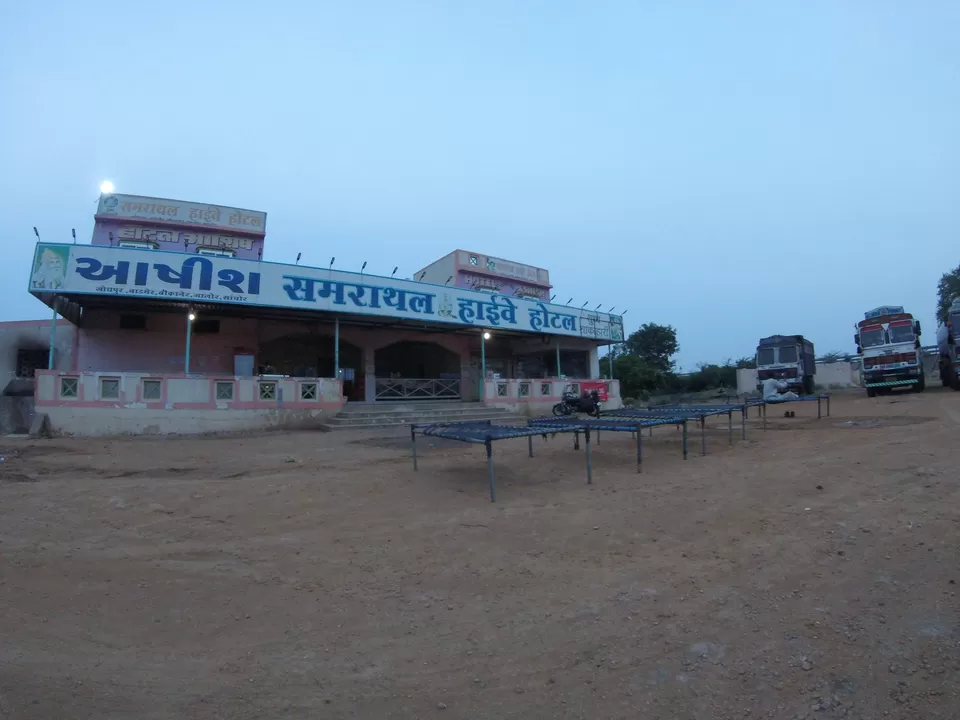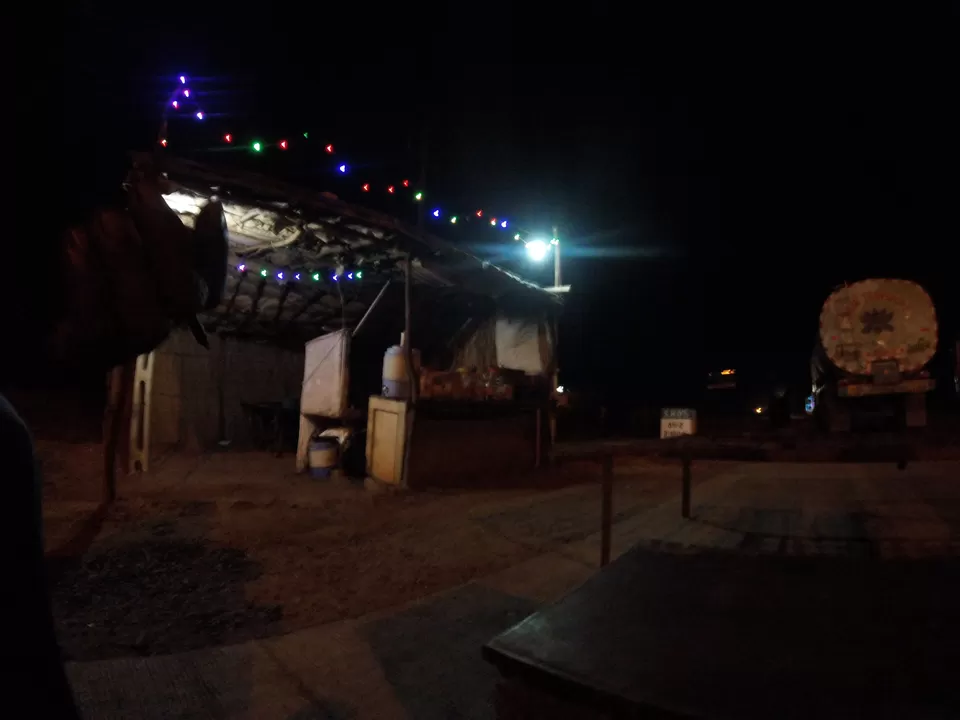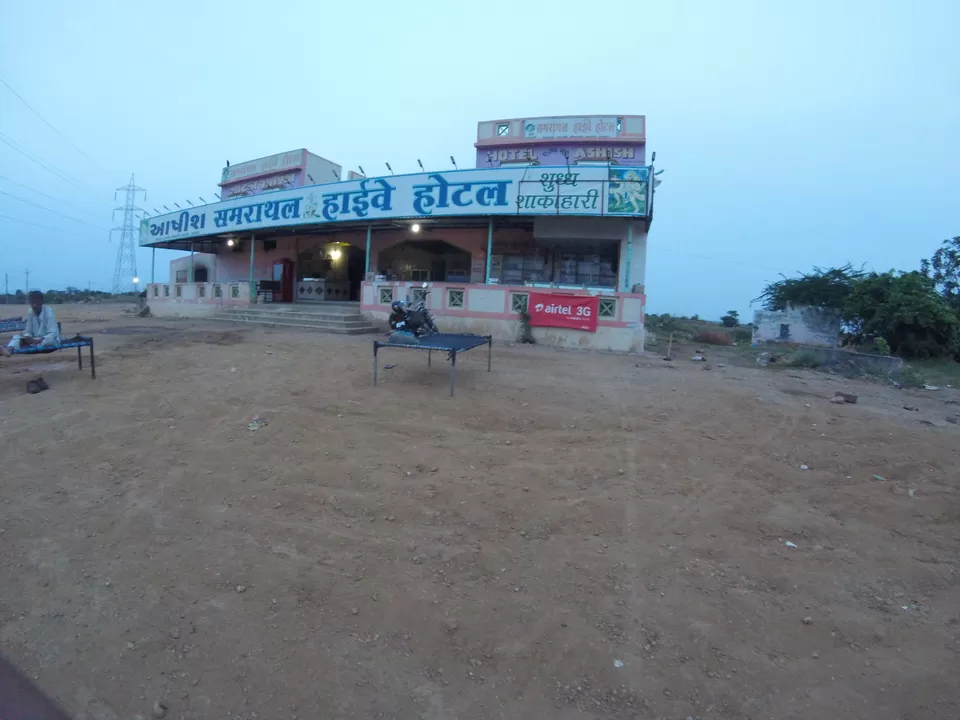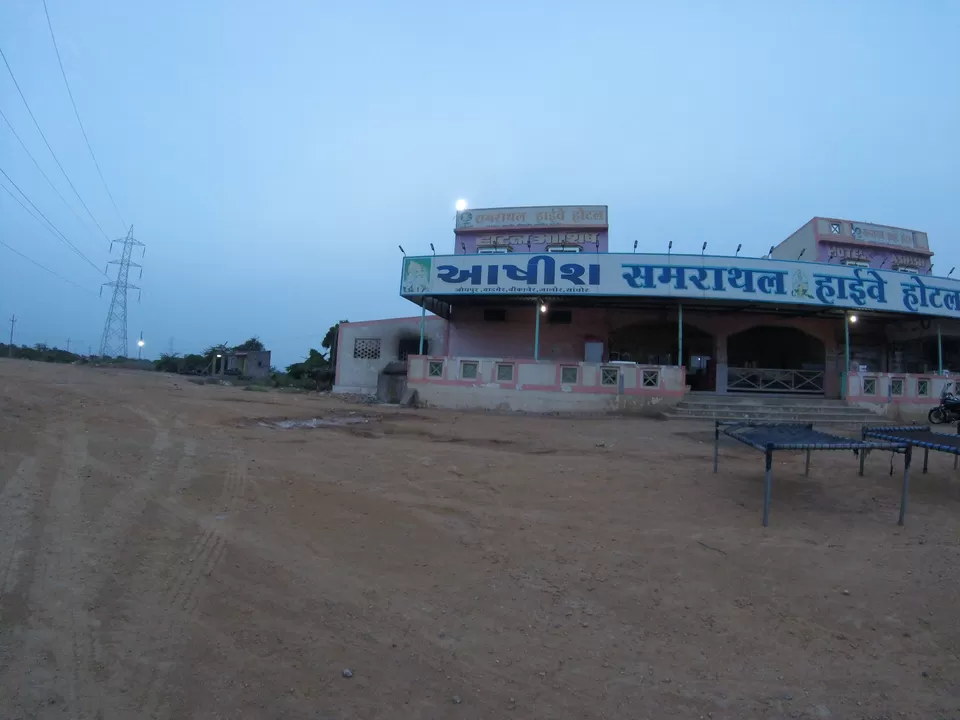 I woke up at 5 am. I really had a great sleep for 3 hours. I freshened up and had a tea. After asking directions from dhaba owner, I, once again, started off my further journey by 6 am. I left the national highway and drove towards Rapad, the last full fledged town before dholavira. After Rapad, there is no petrol pump. Dholavira was around 100 kms from Rapad.
After driving 50-60 km, I entered an almost new world; the soil had been changing from light brownish yellow to yellowish white to white. I witnessed the barren lands of the great rann of kutch. Now I got to know why it is in the list of every traveler. The solitude of the rann keeps you thinking more about winning yourself. Everyone lives on a fertile land but we don't imagine how life would be at these barren lands. Nothing moves here; everything gets stopped; No clue of life; No colour except white; you sense real freedom; you see what you can't see anywhere else; nature blooms with pristine beauty; an unending horizon merging into infinity; you start seeking and finding the answers to your existence.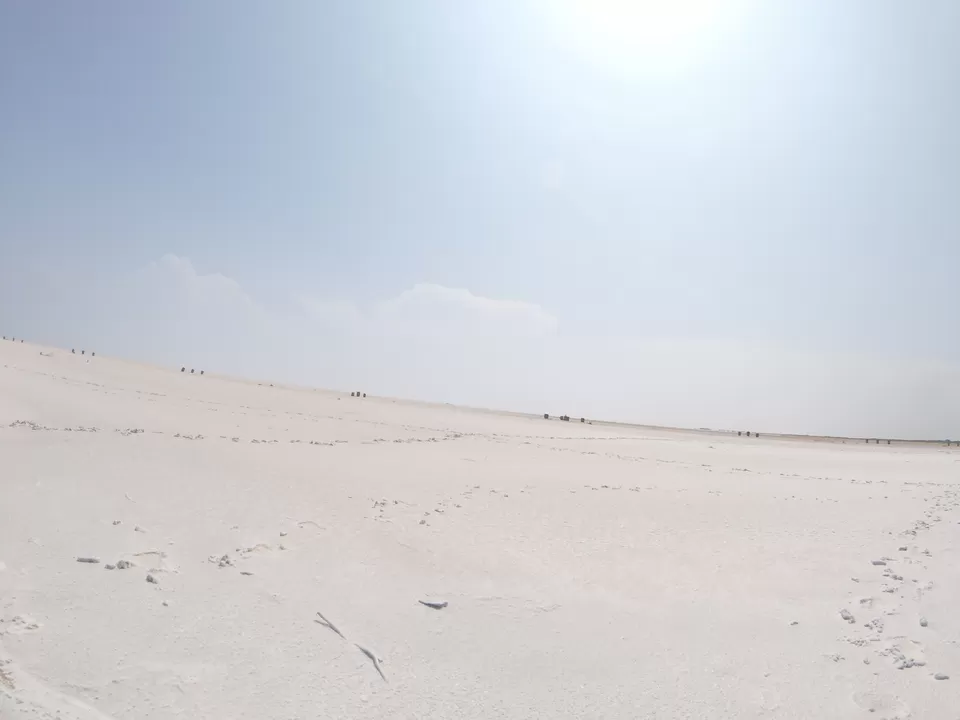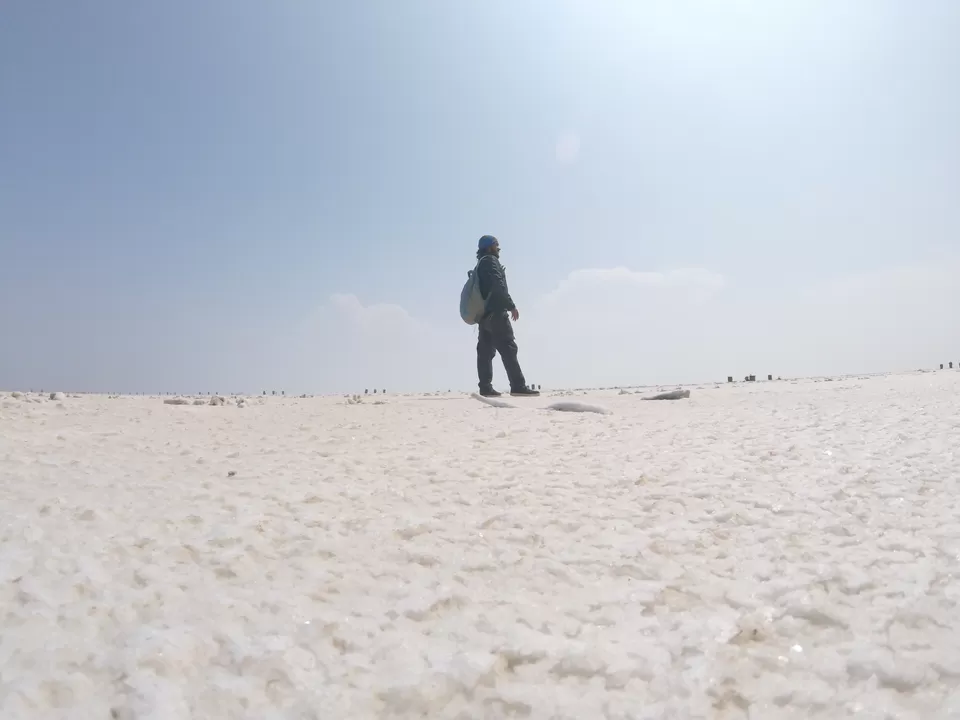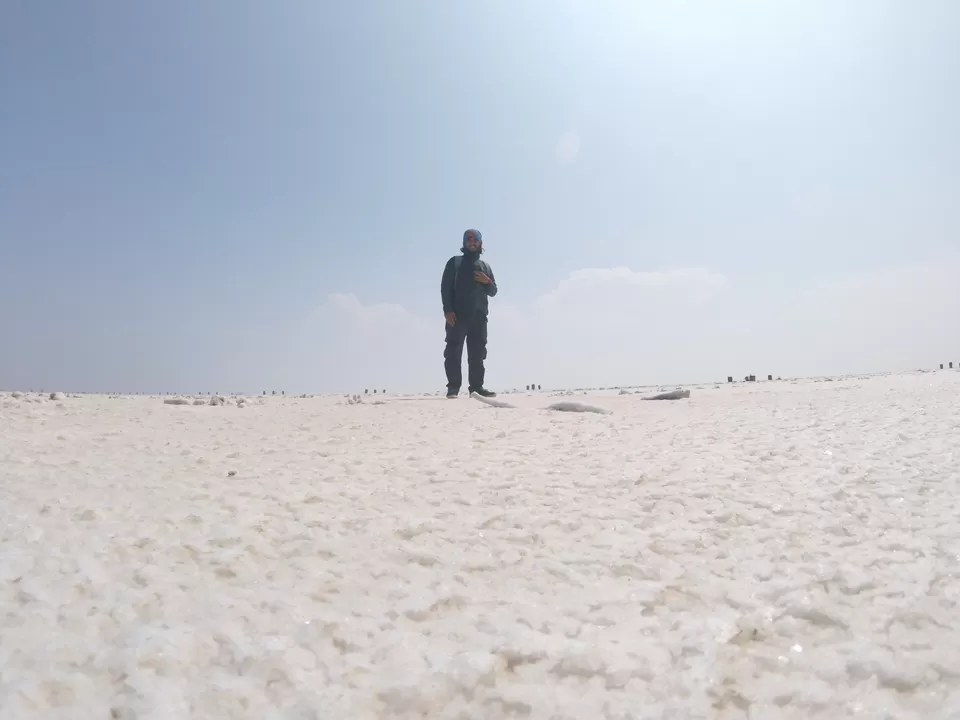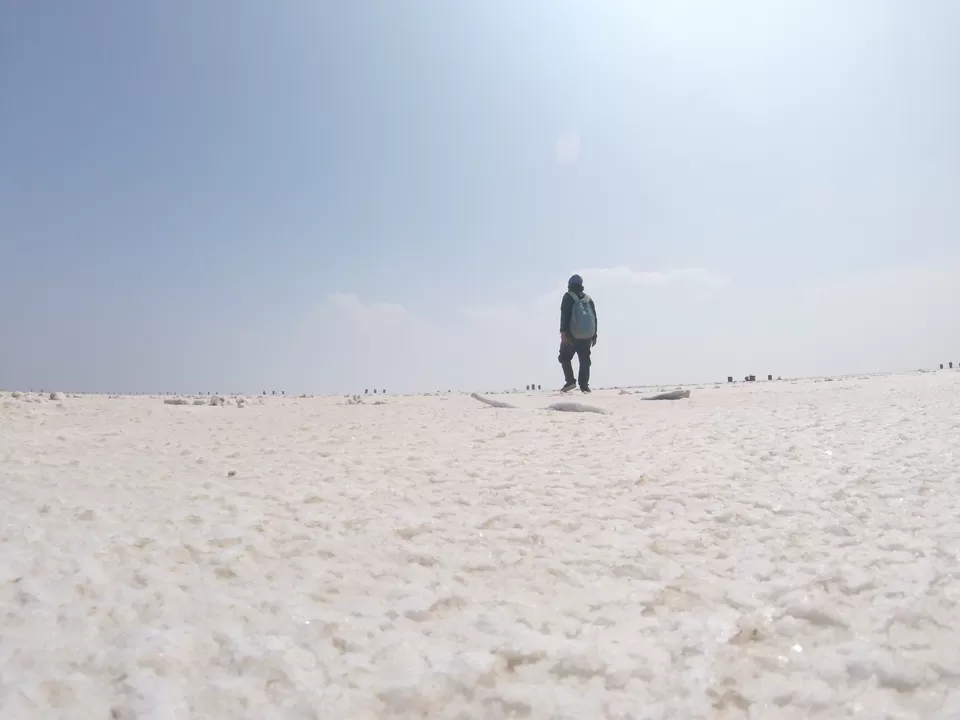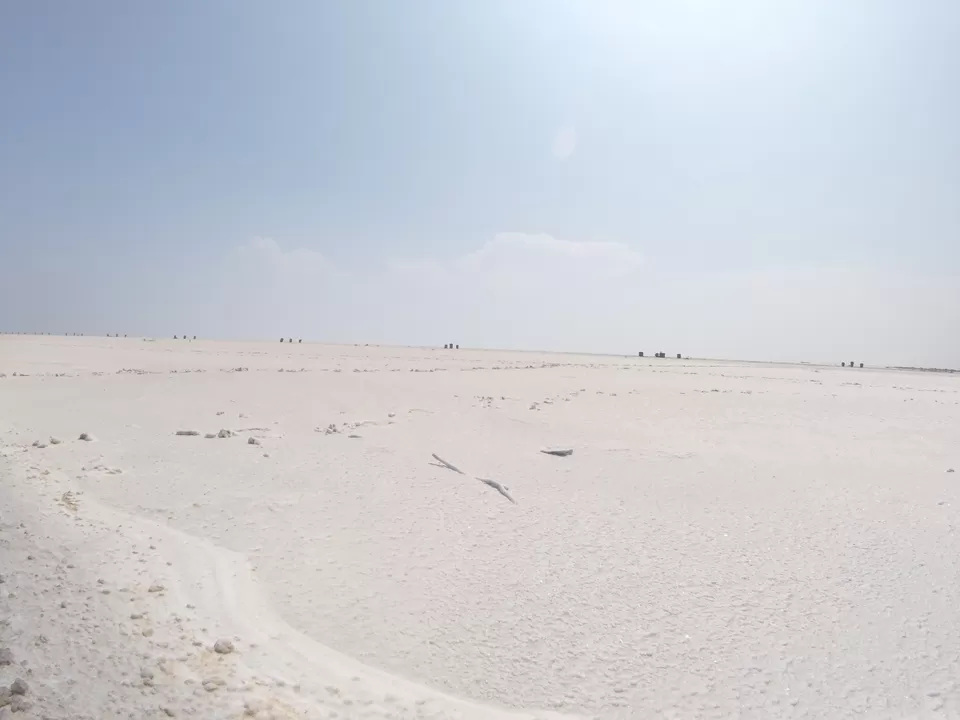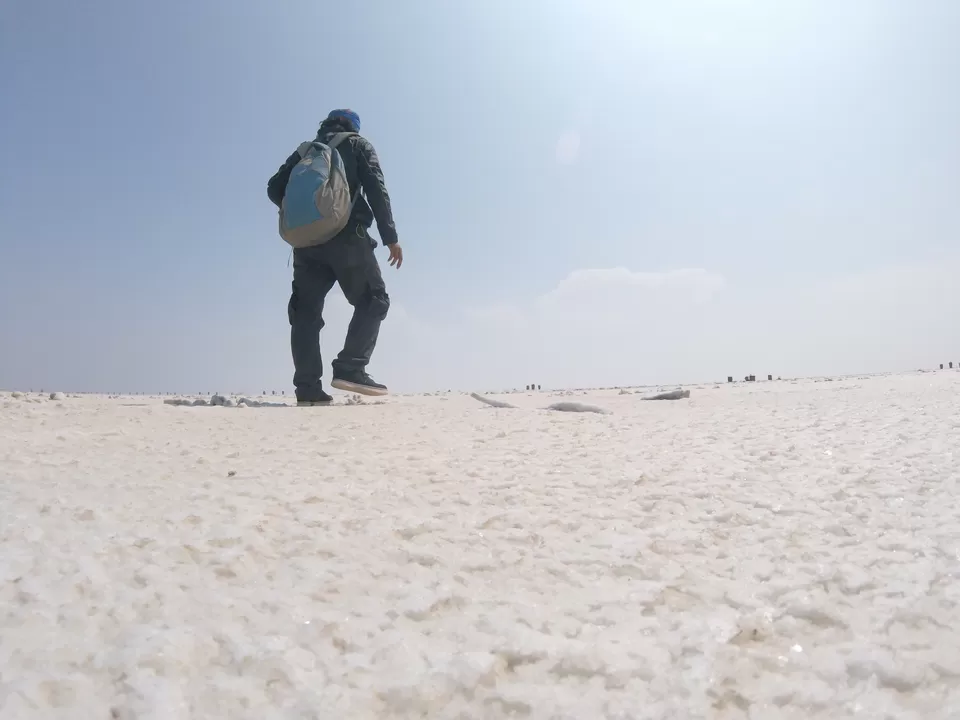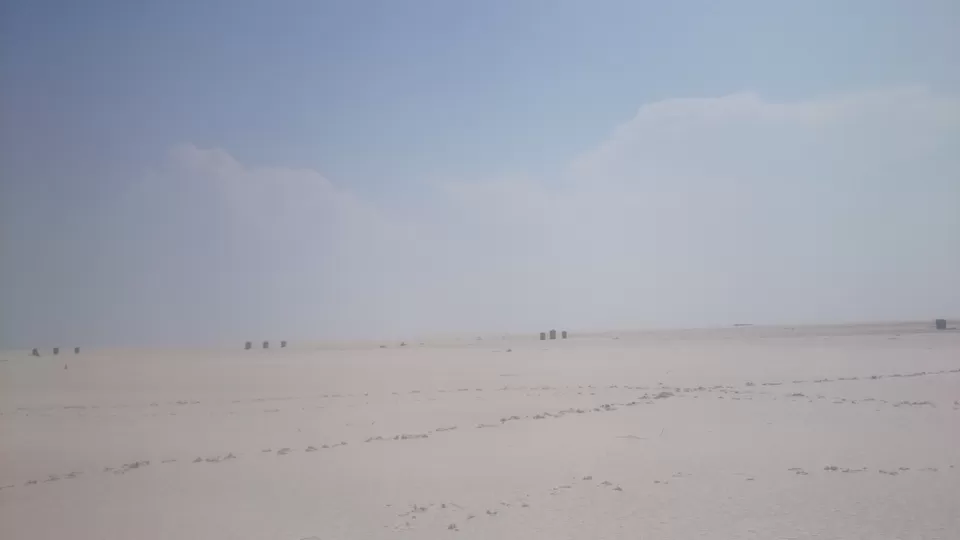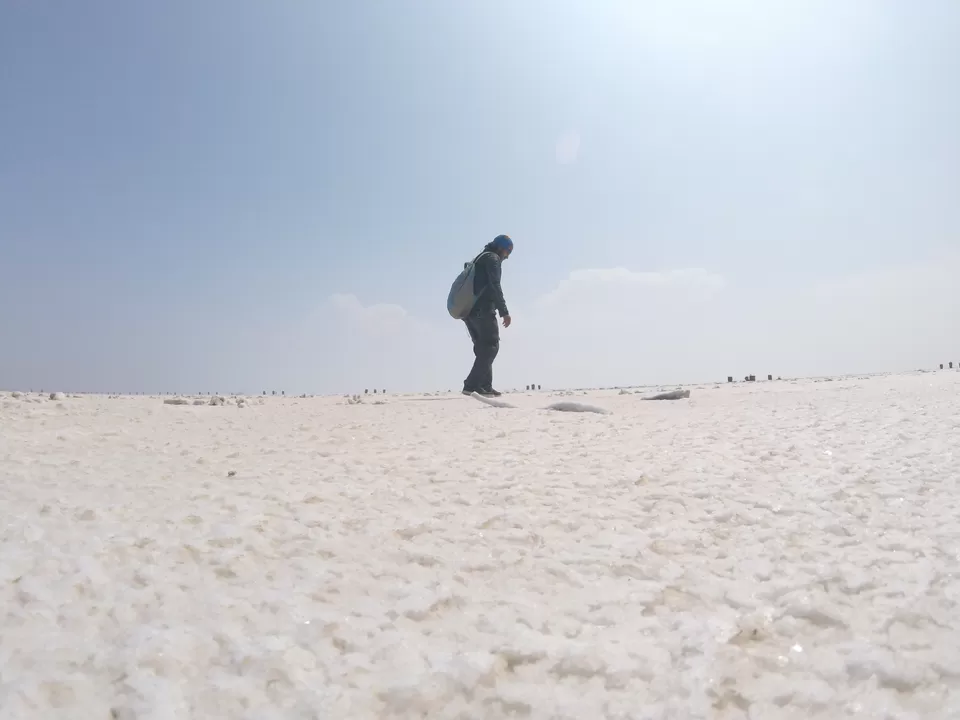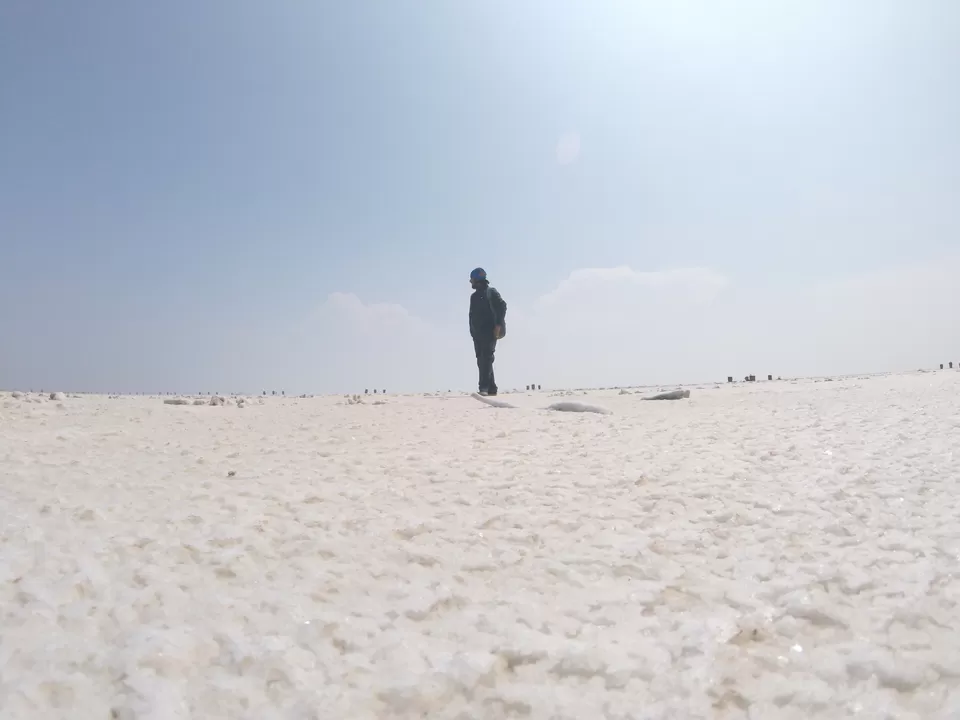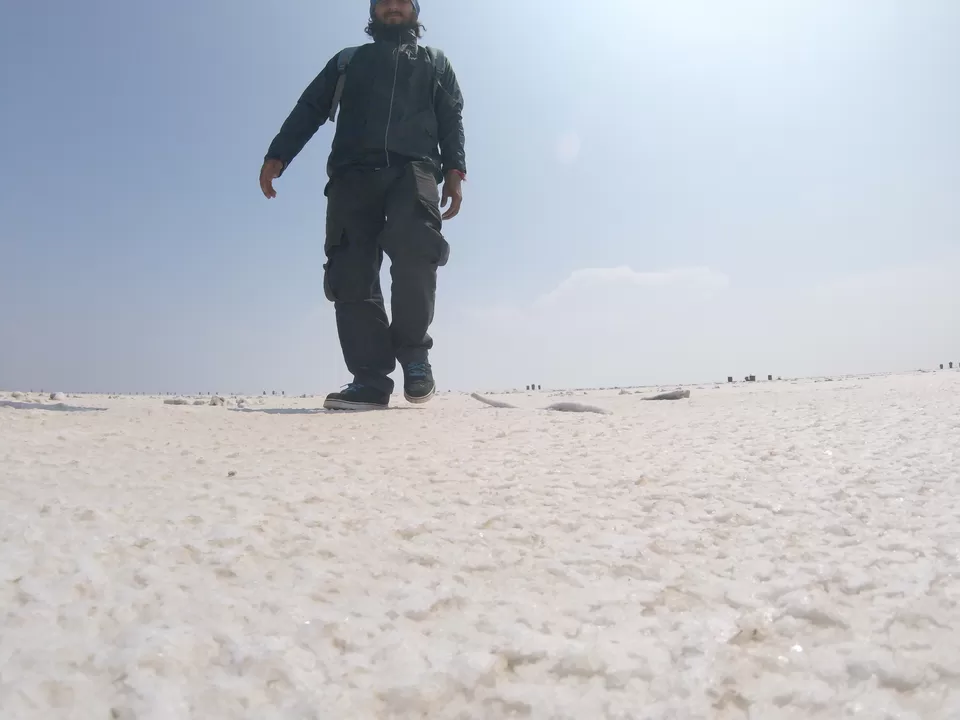 There are two ways to enter Great Rann of Kutch: either from Dhordo near Bhuj or from Rapad to Dholavira. I drove towards dholavira from Rapad. Dholavira is located on Khadir bet island in the great Rann of Kutch. During monsoon, water gets filled around the island. A 5 km long bridge connects the island to the main land.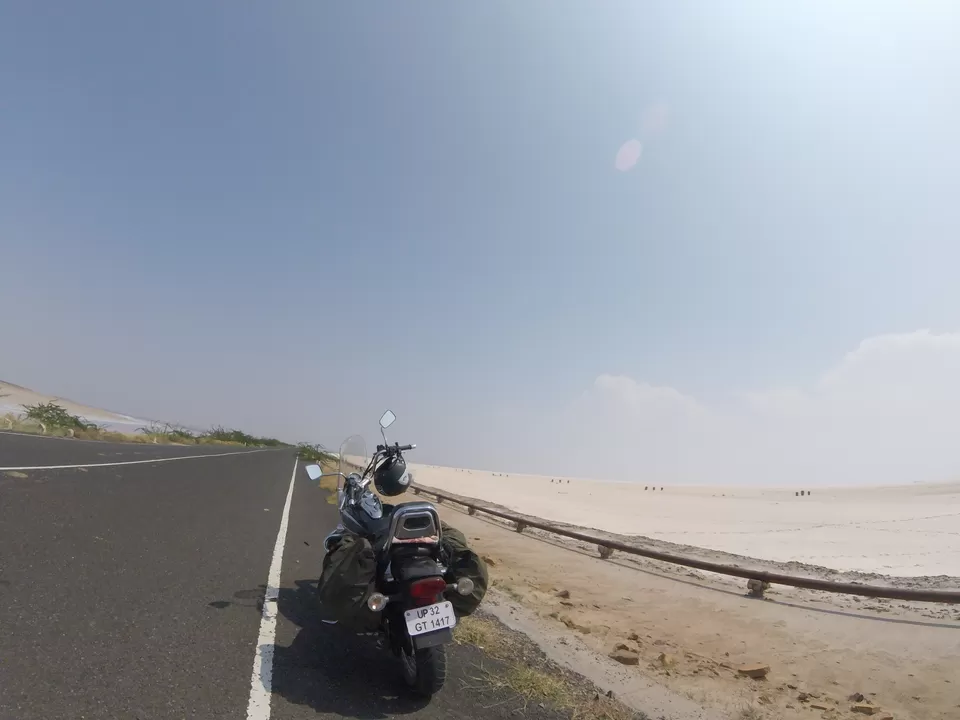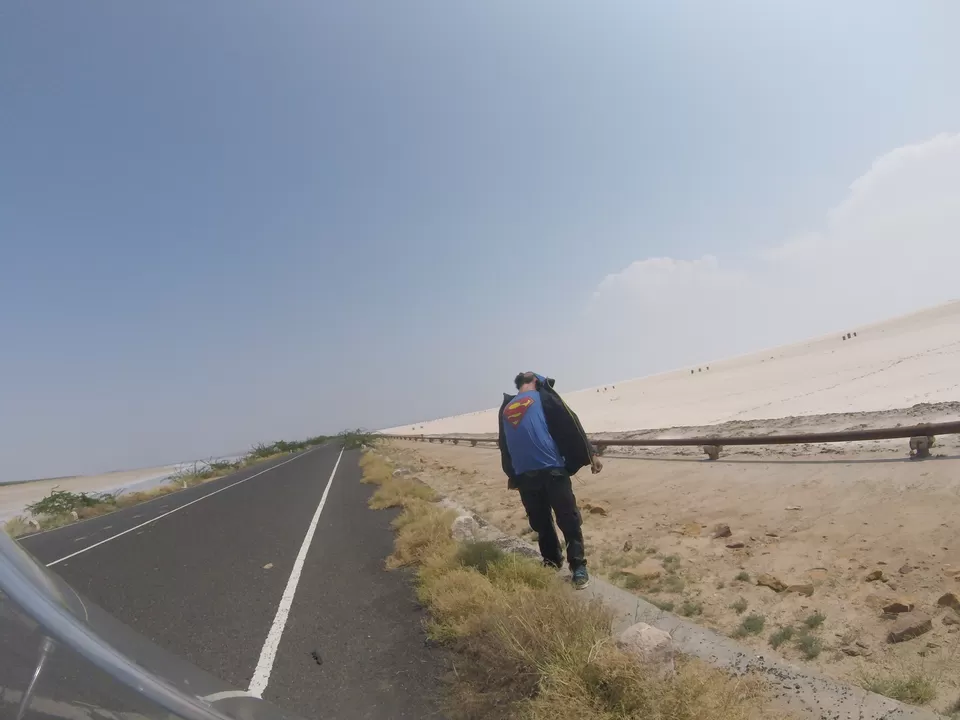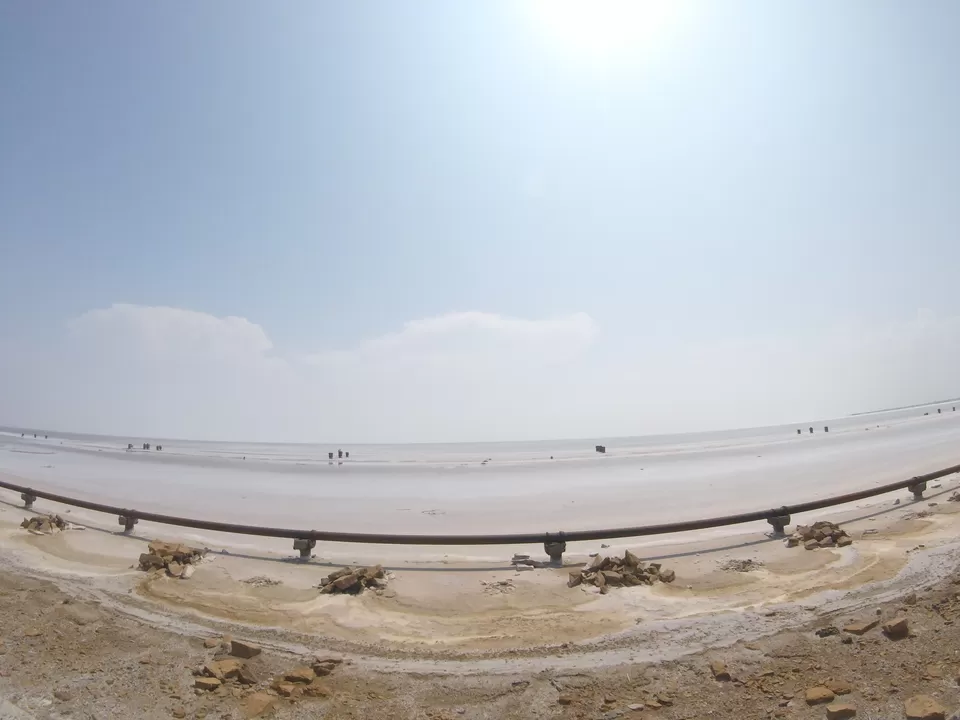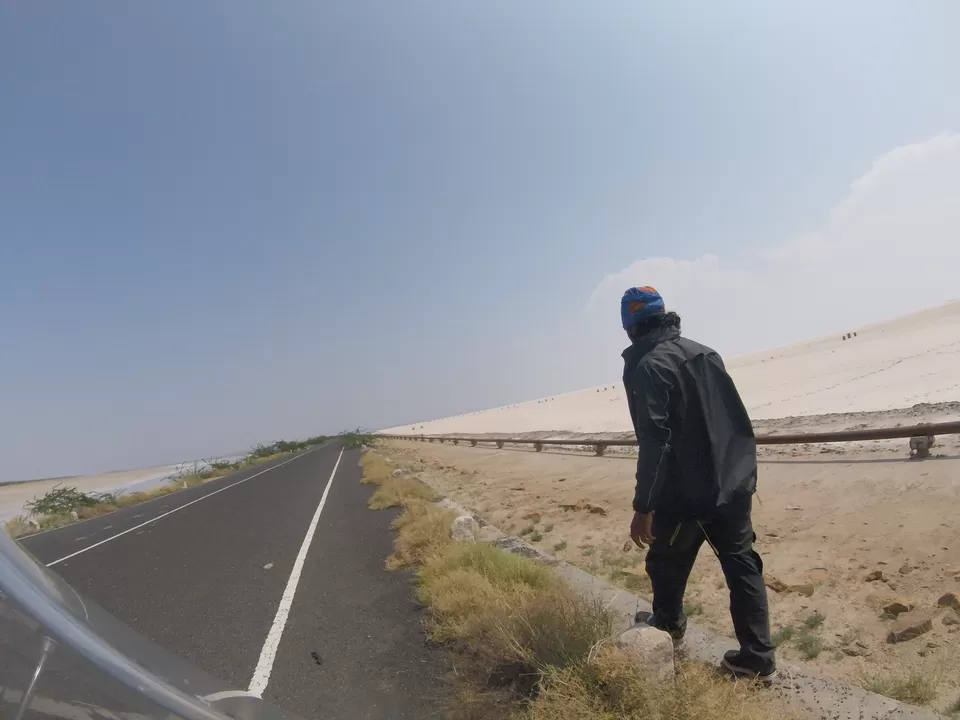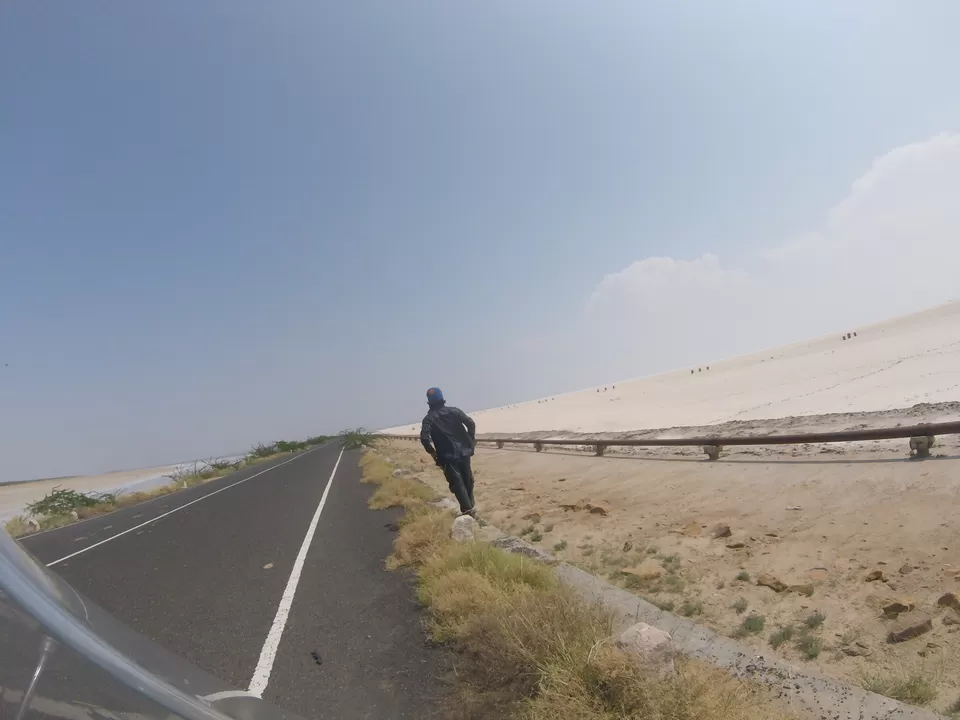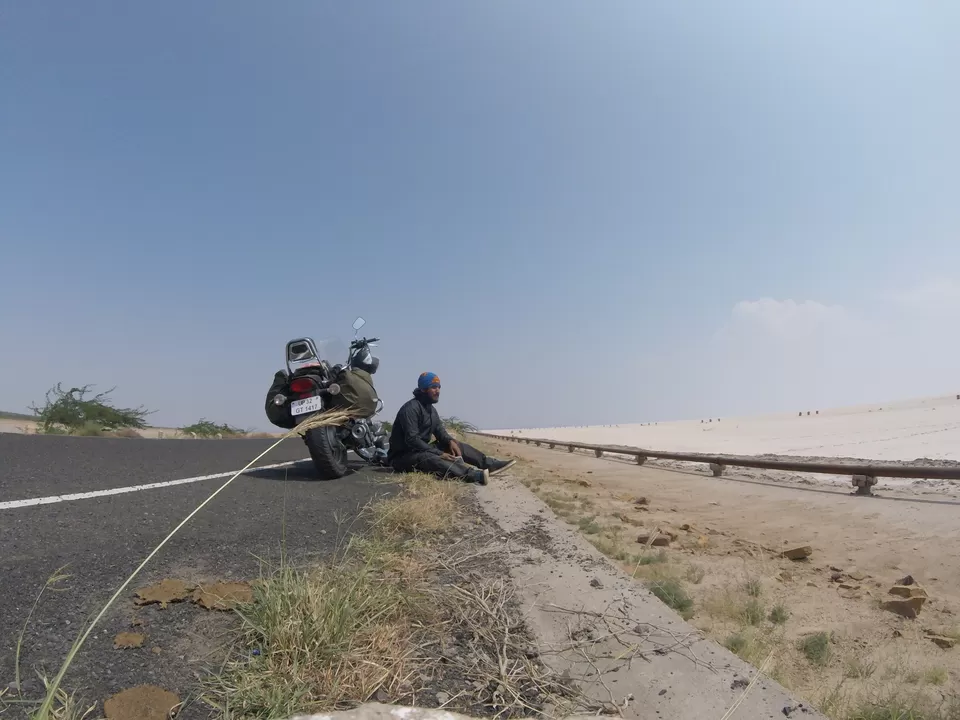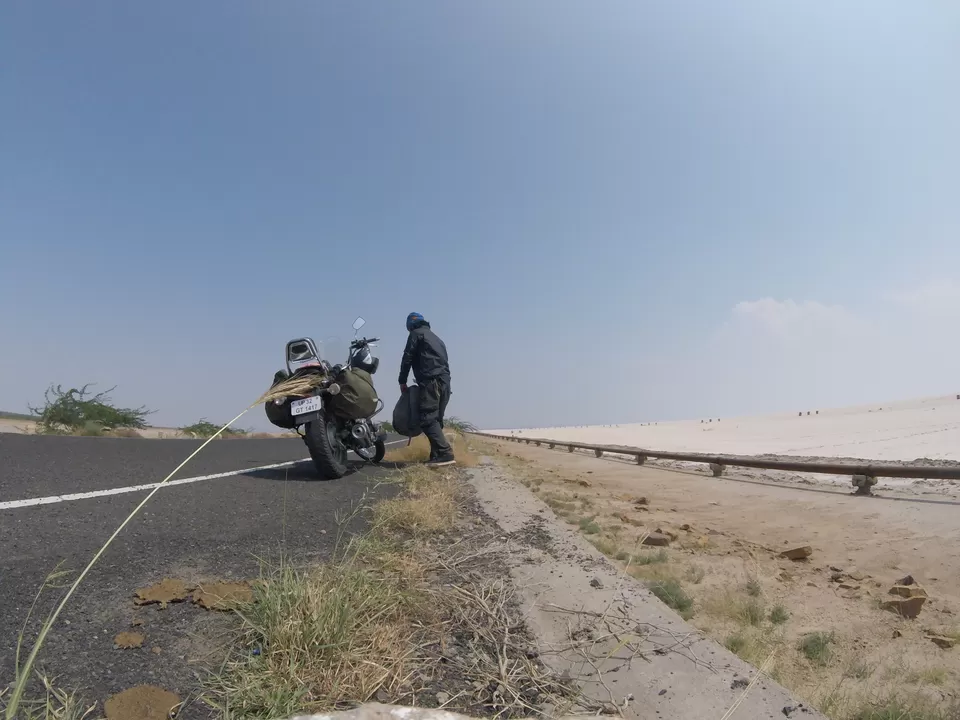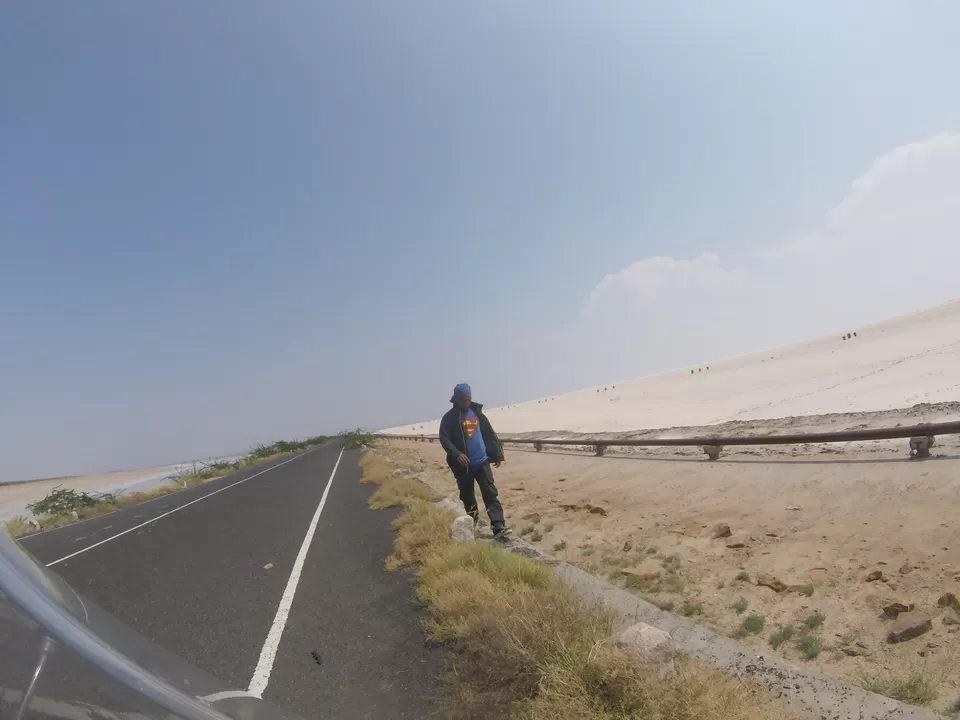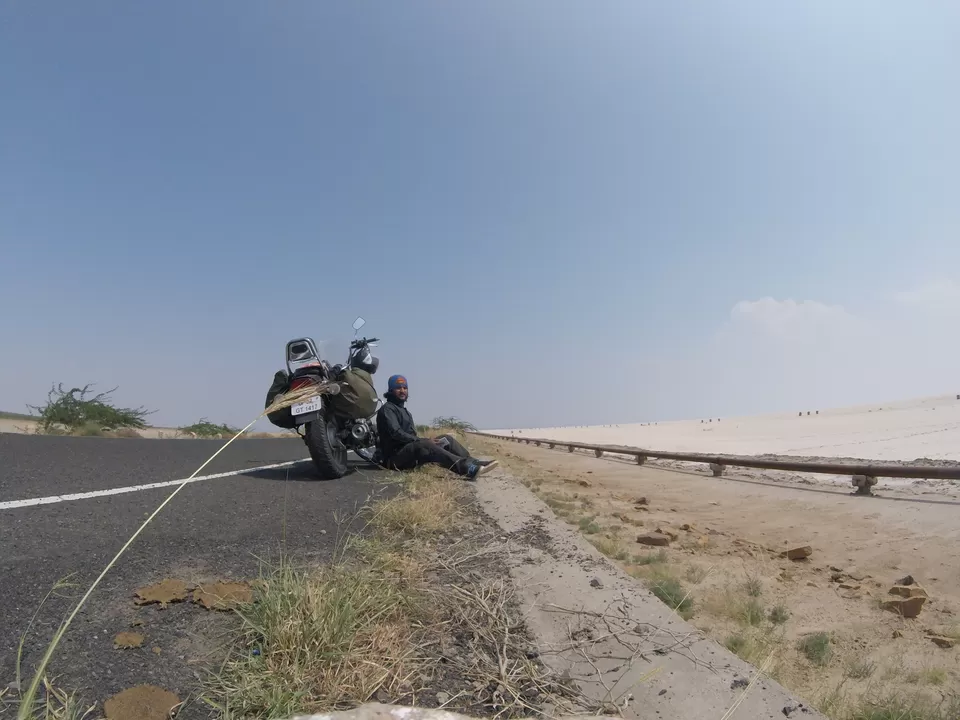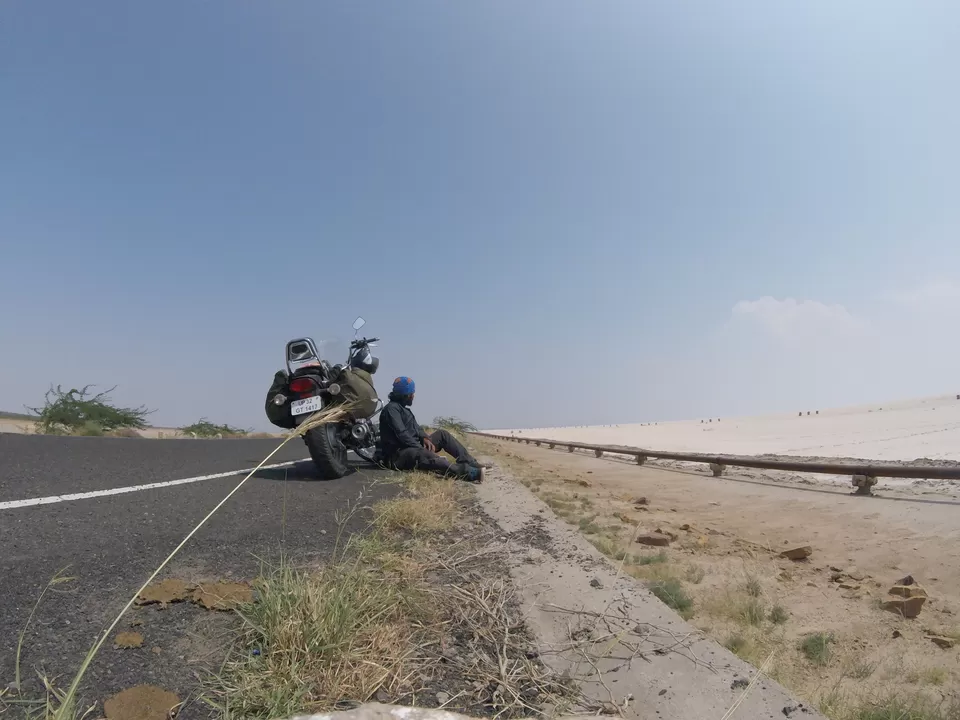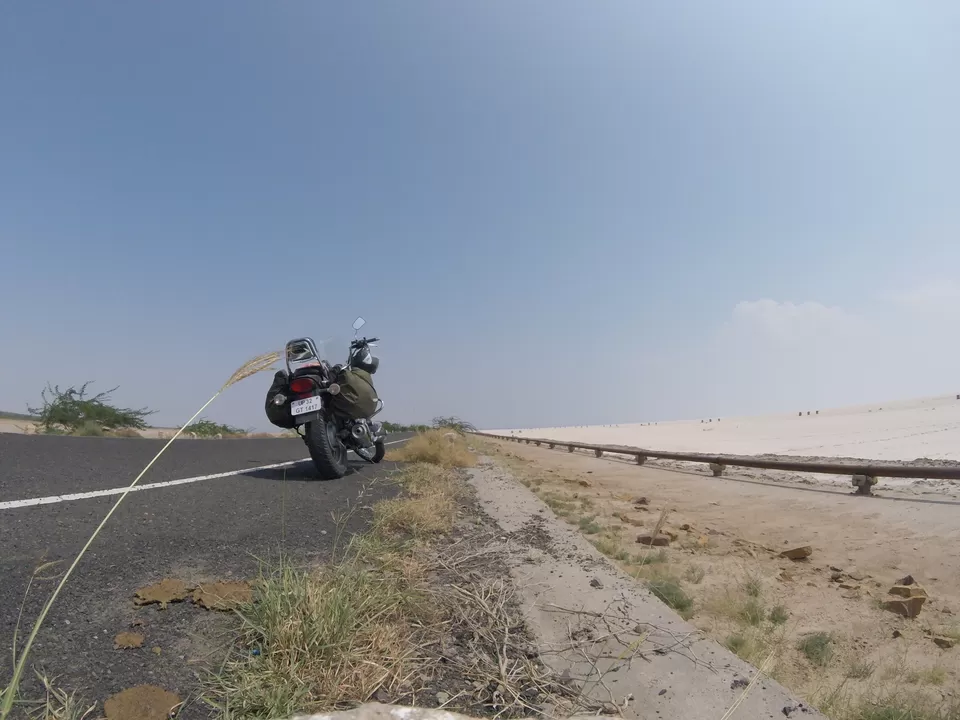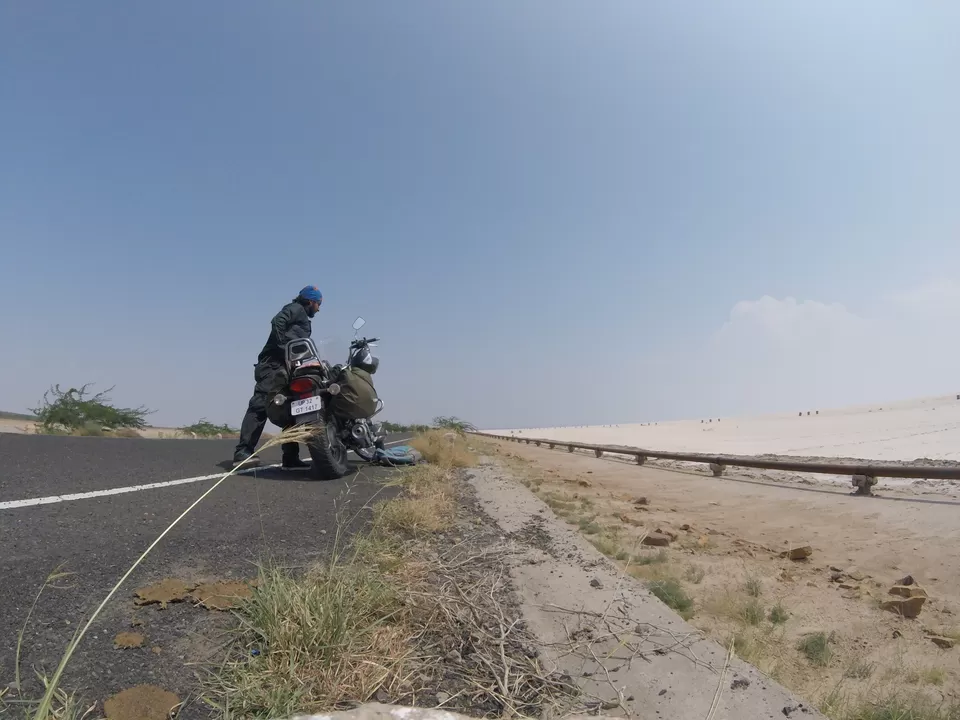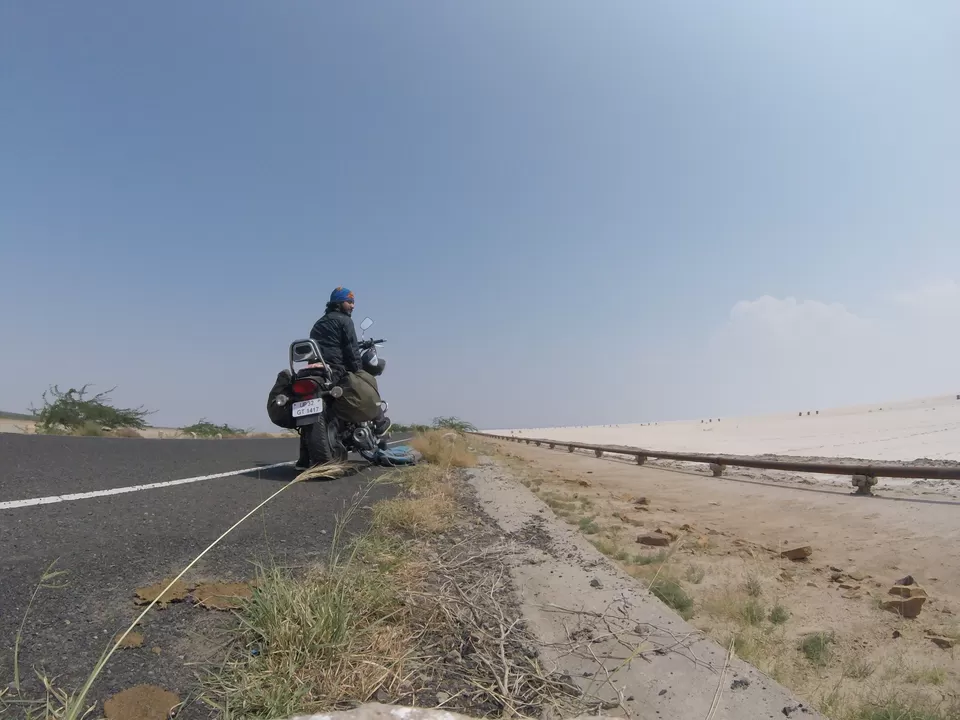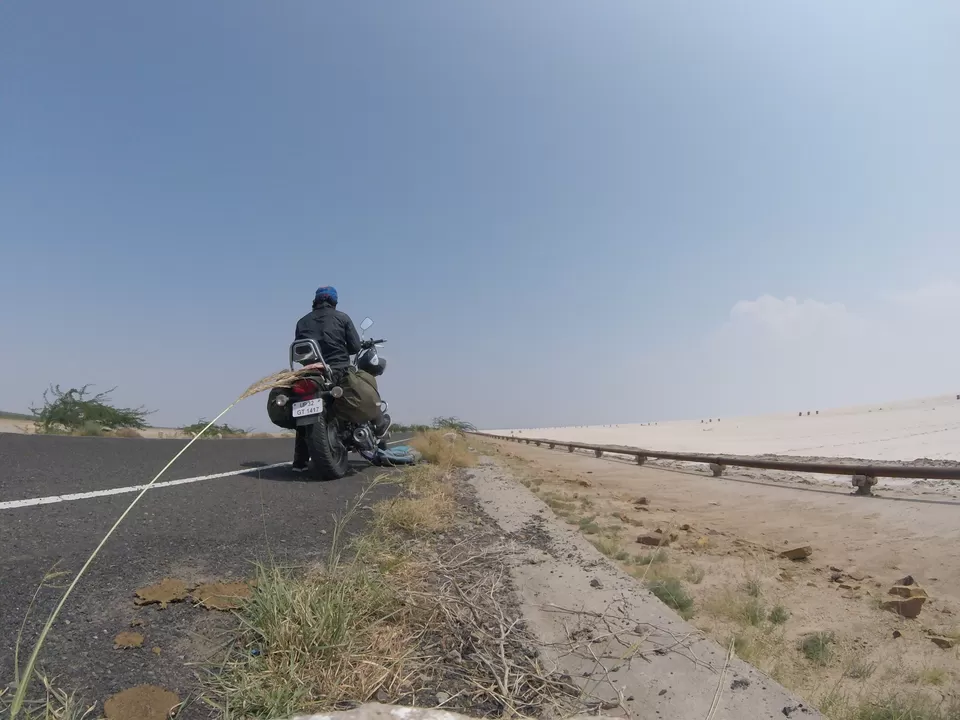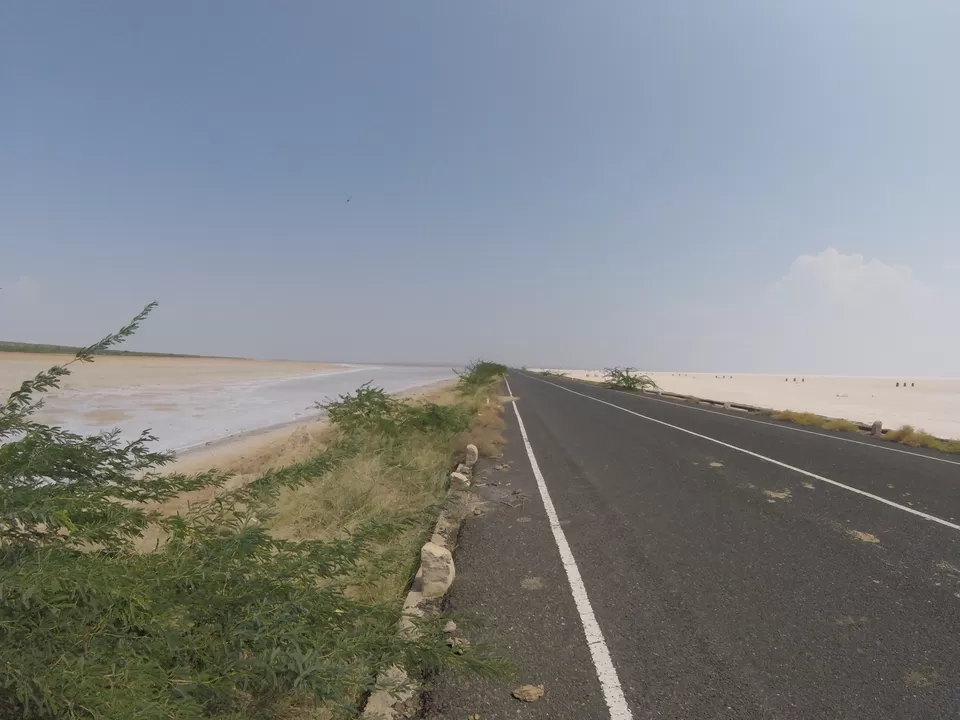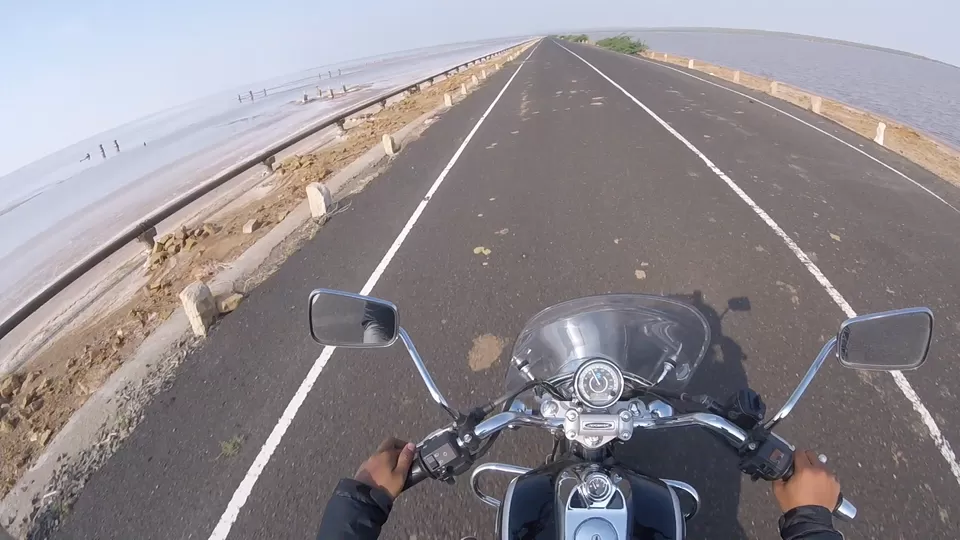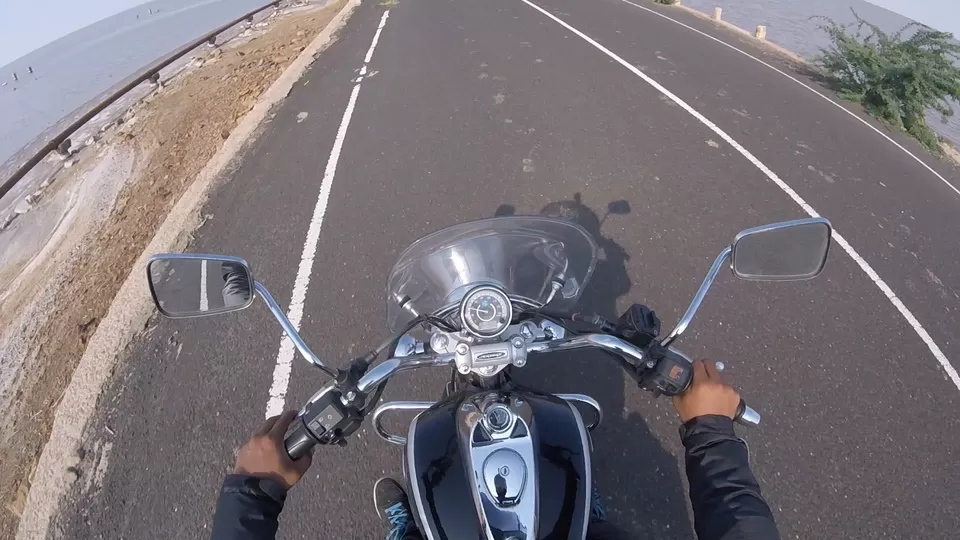 I crossed the bridge and entered into Dholavira, the great lands of a magnificent civilization. Dholavira is located on an island in the great rann of kutch. This is the biggest Harappan site in India. The remains of Dholavira are definitely the marvelous example of Hydro-engineering mastered by these earliest civilized people.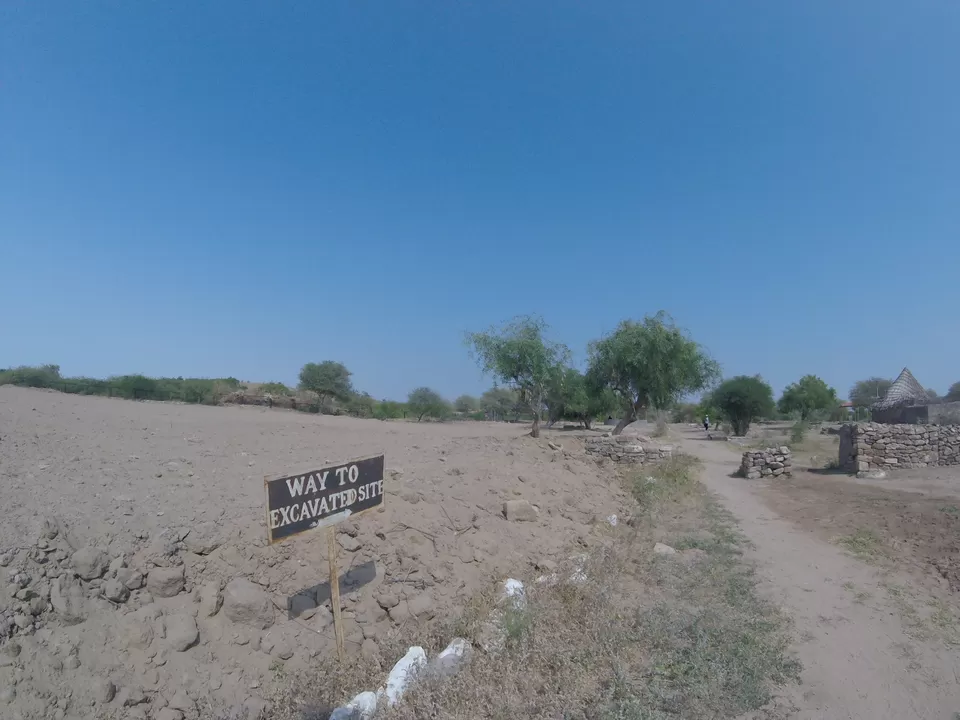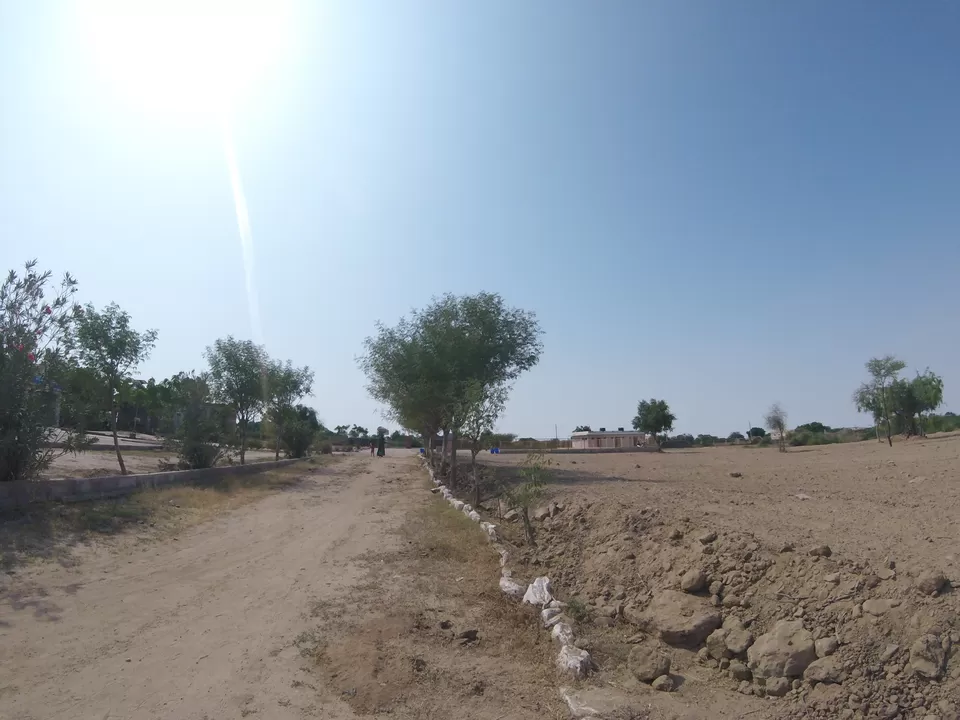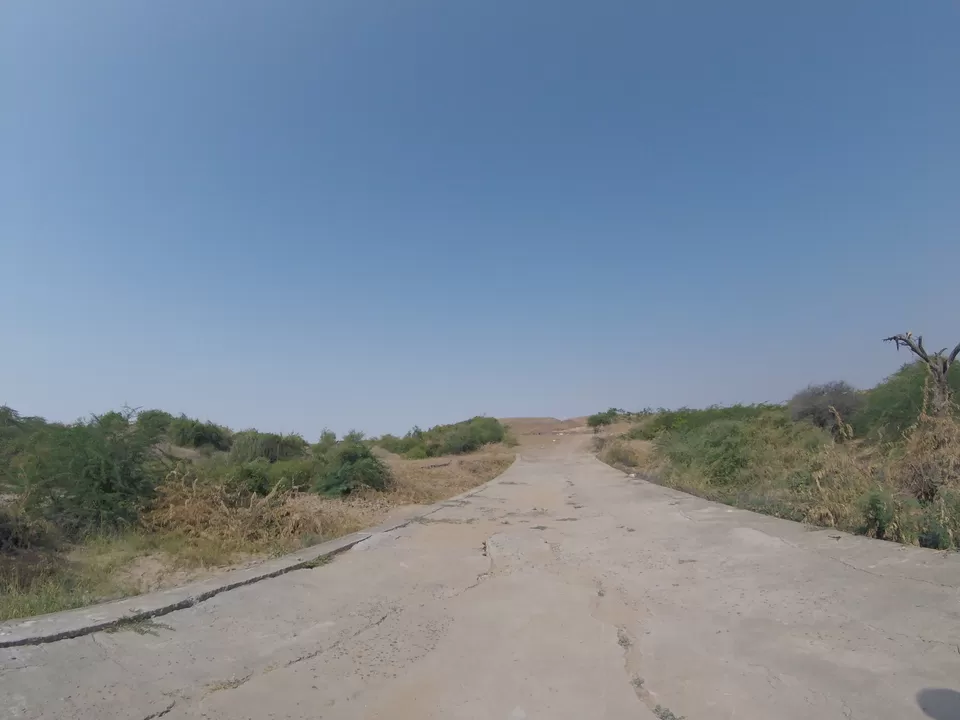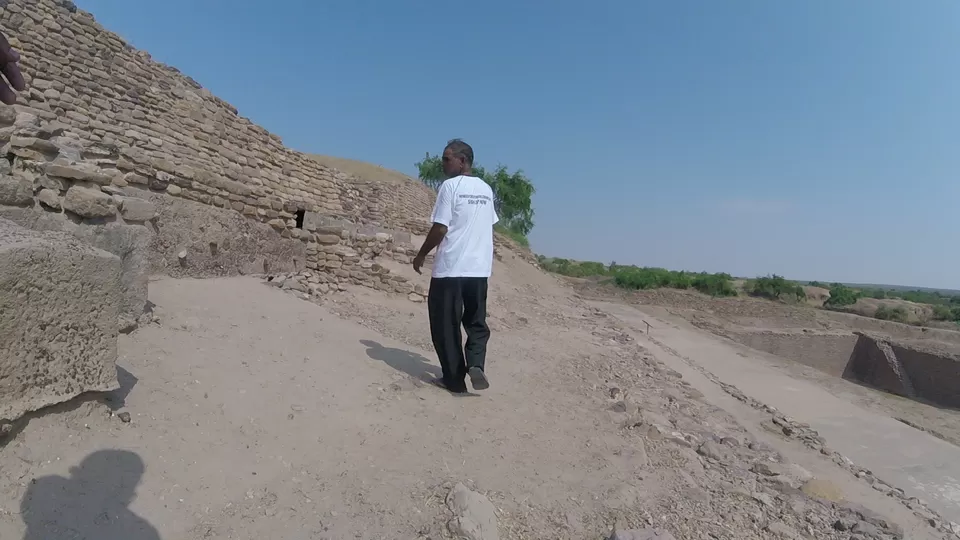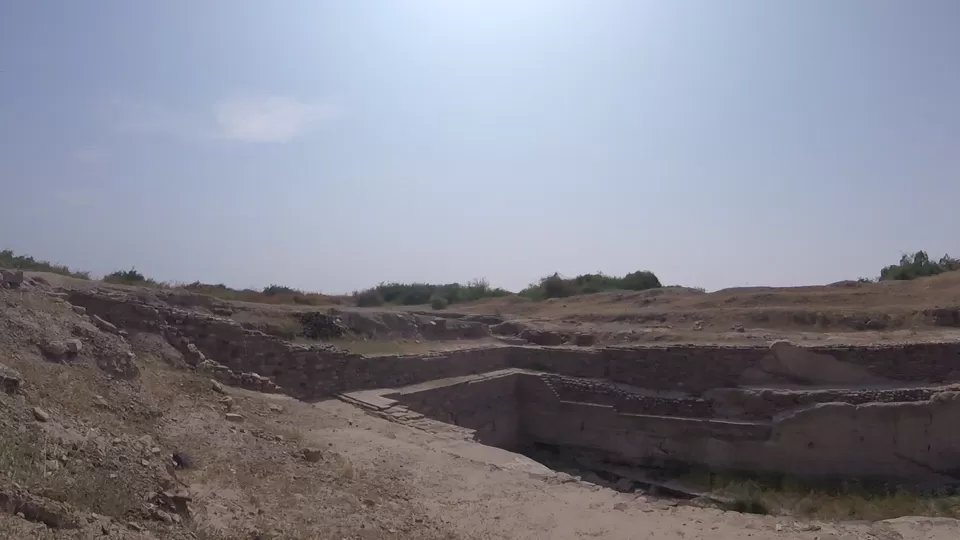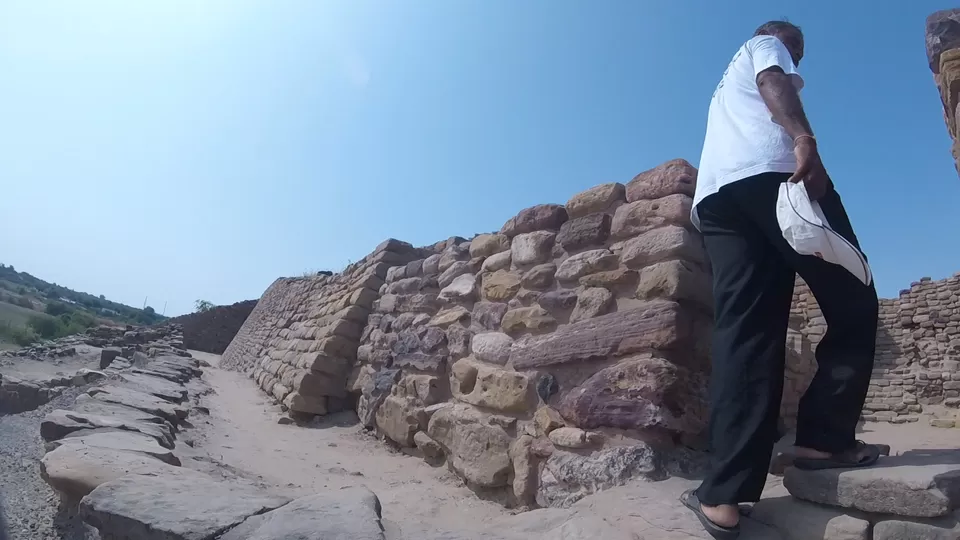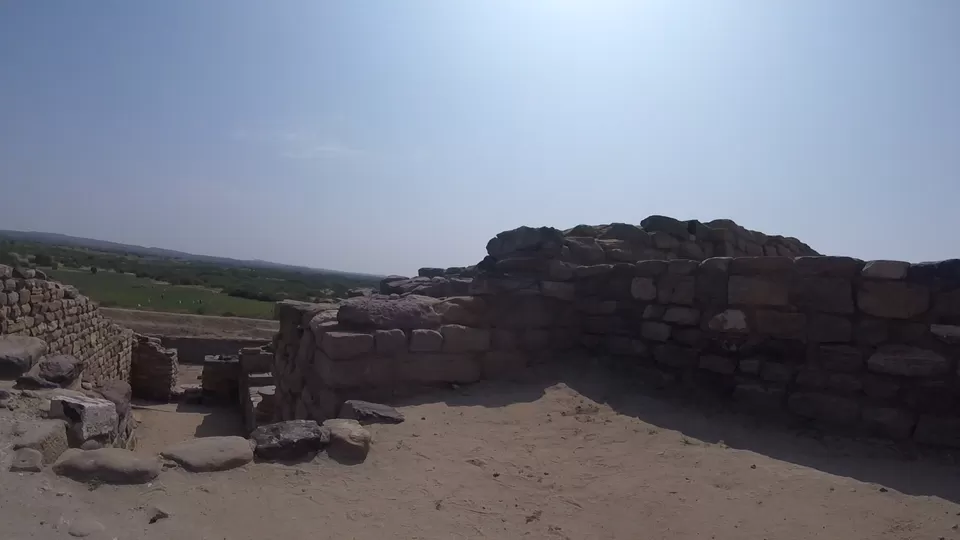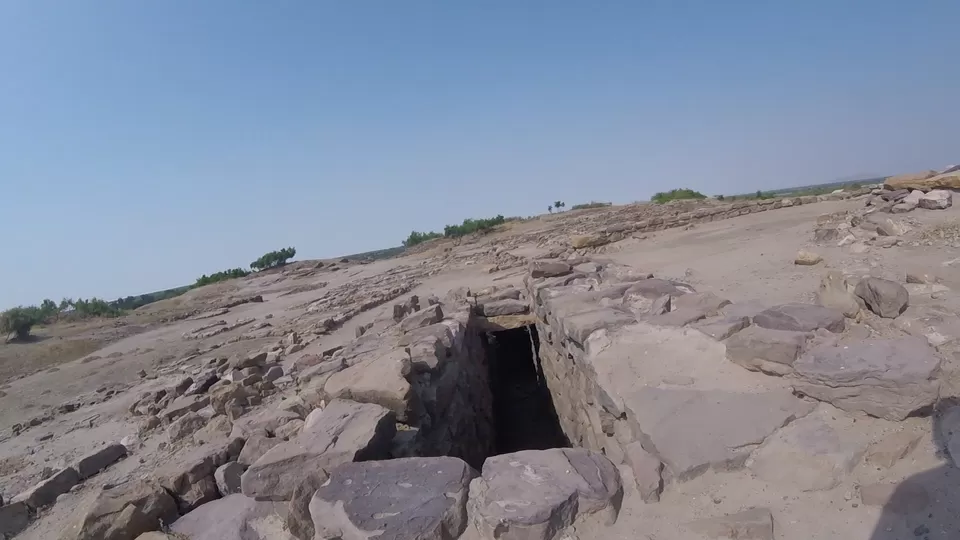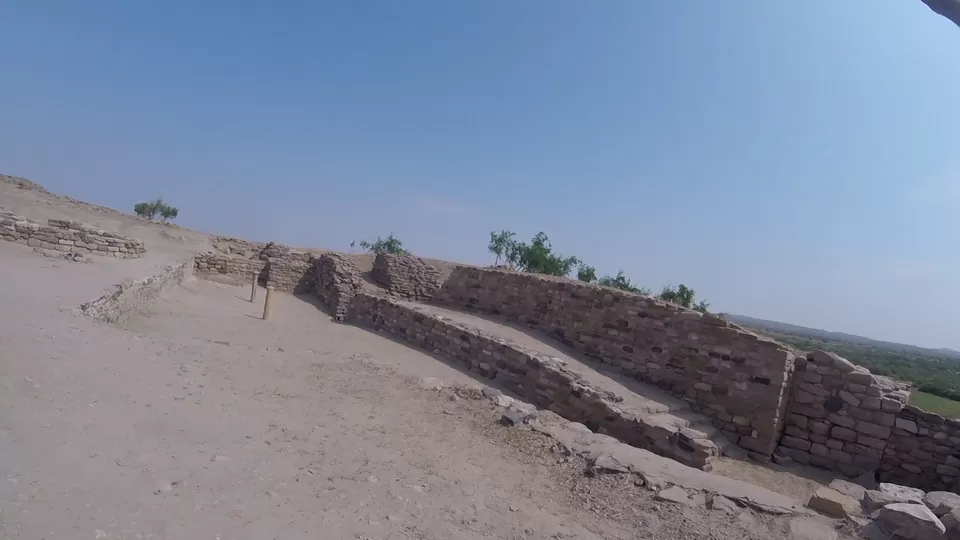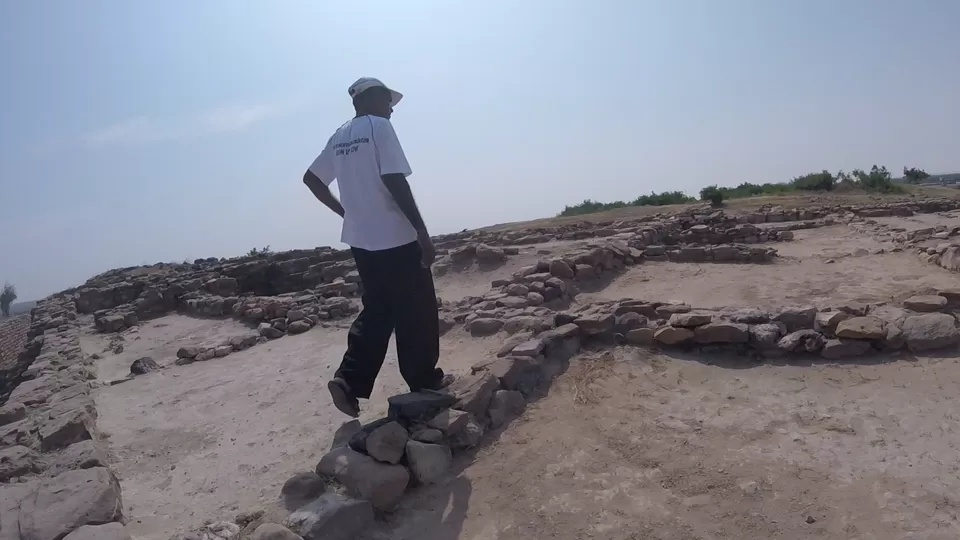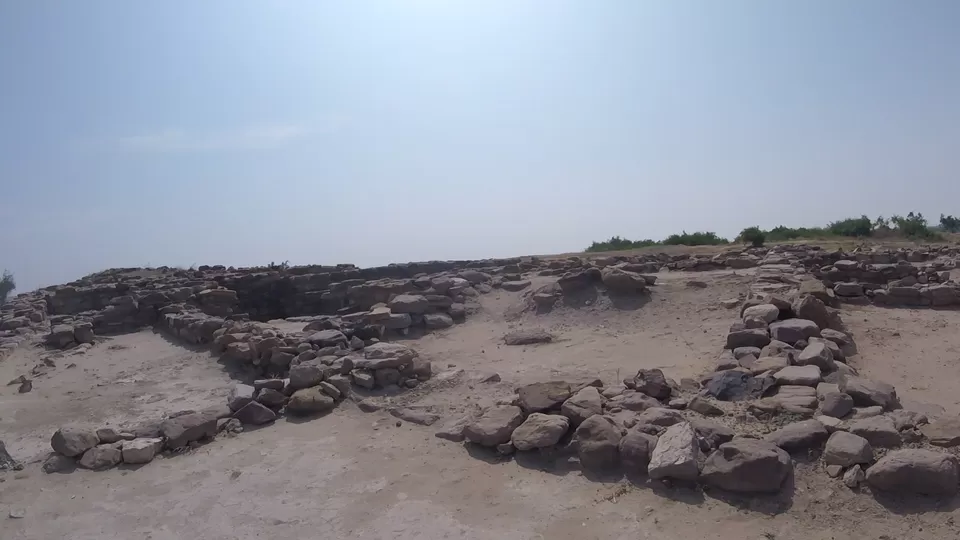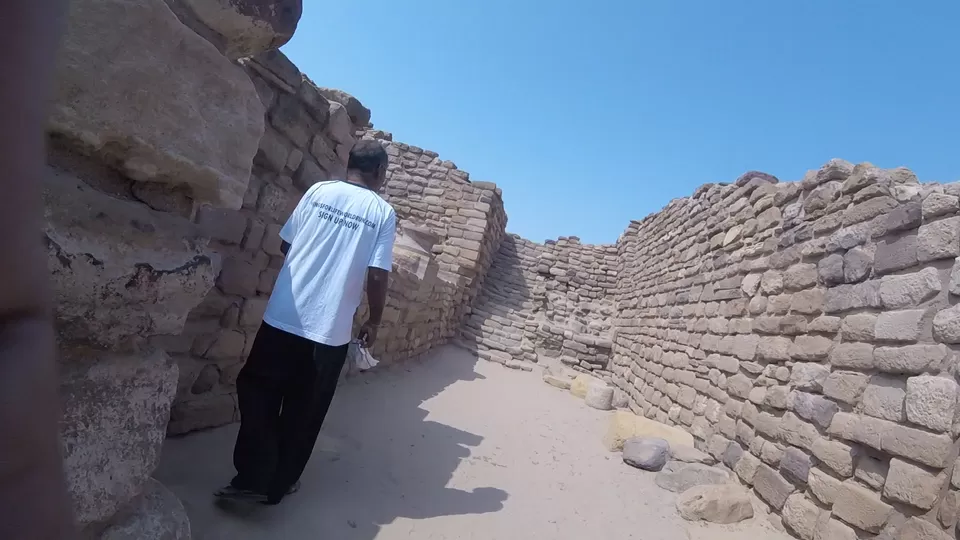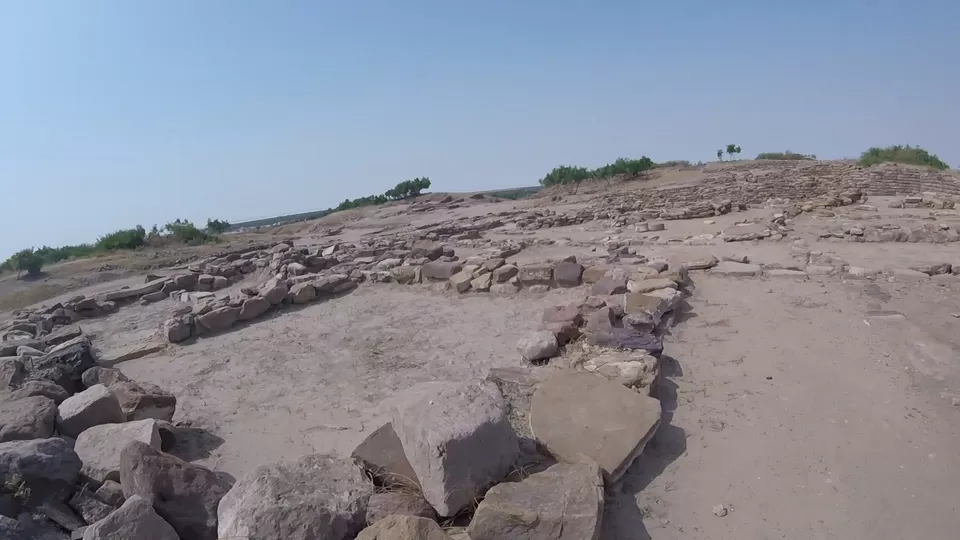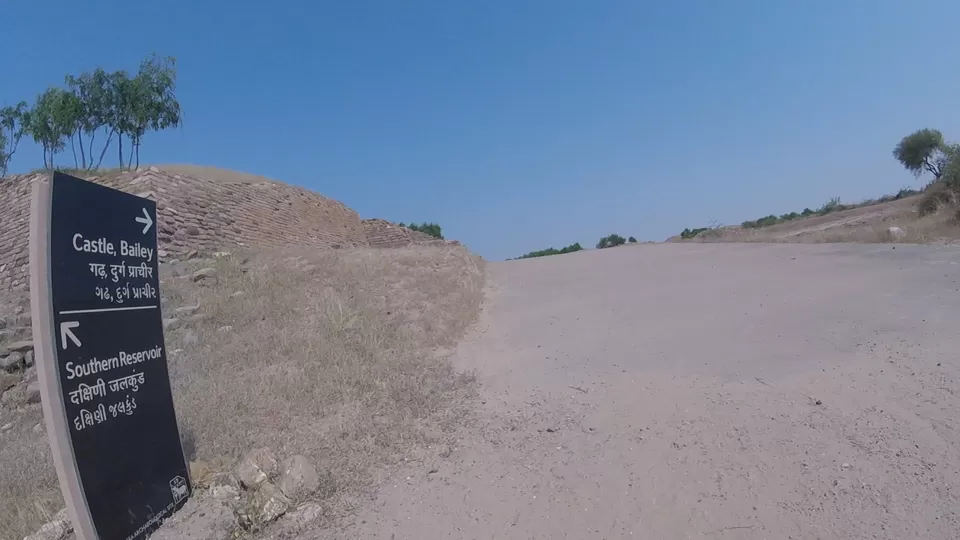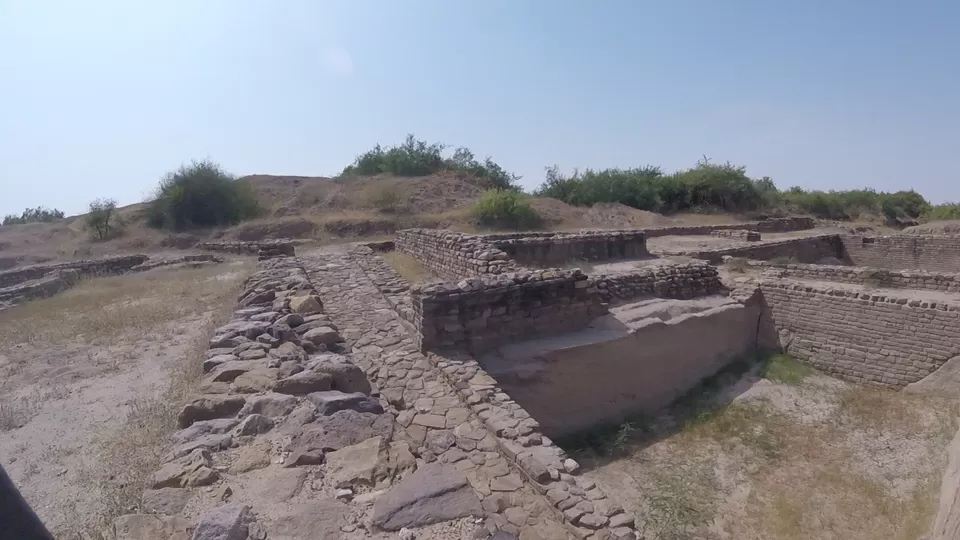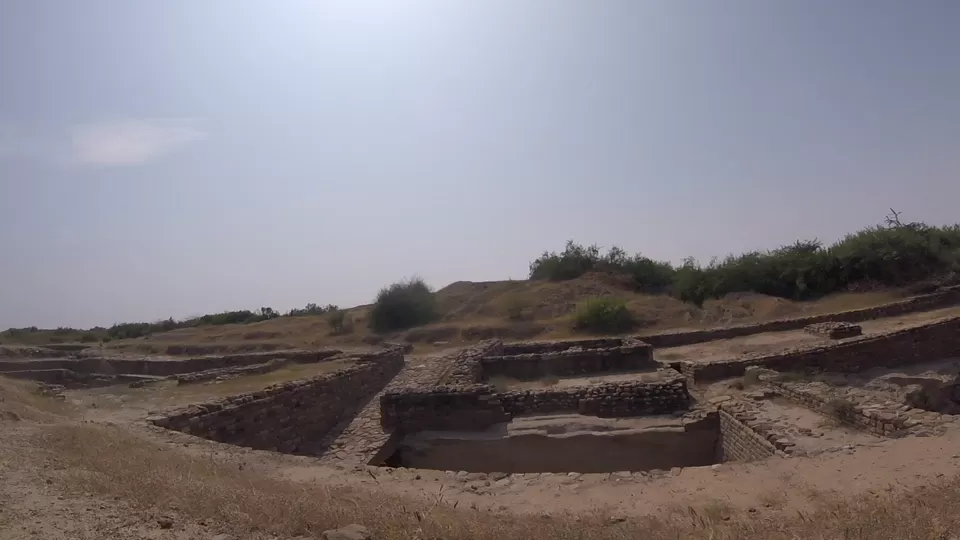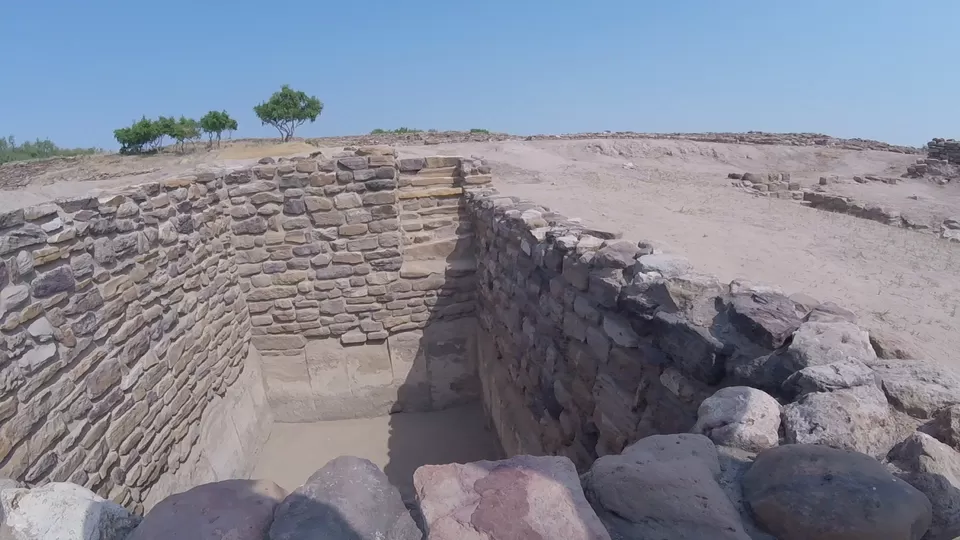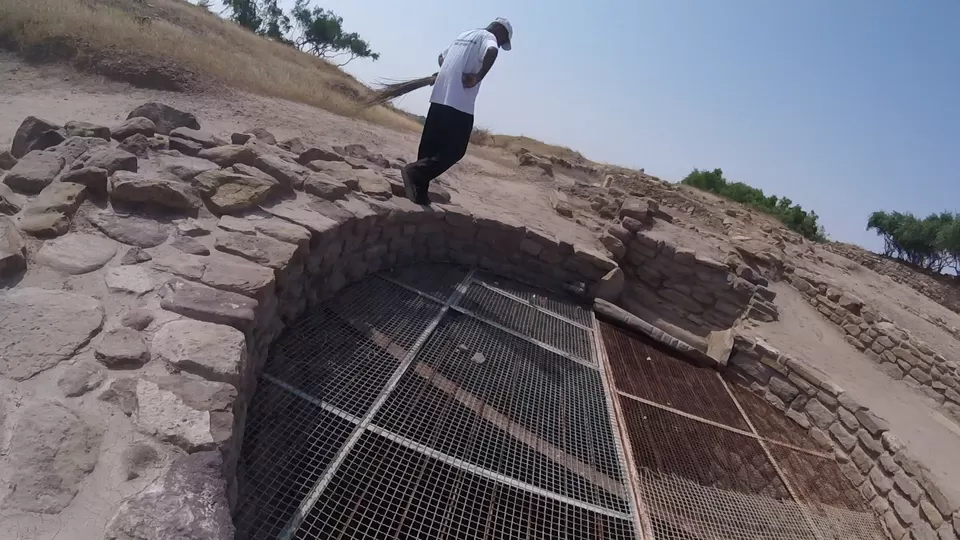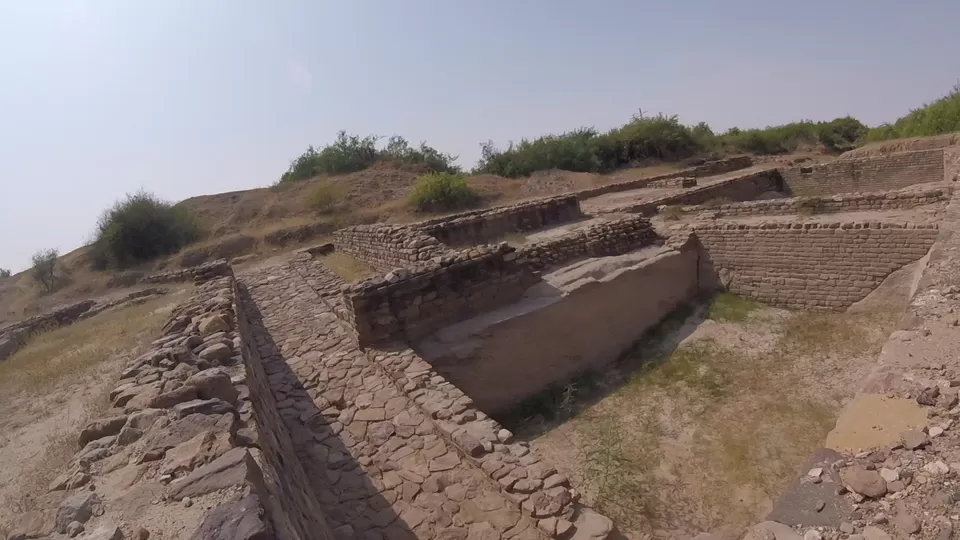 As any other harappan city, Dholavira was also divided into three sections: citadel or the upper town, the middle town and the lower town.
I asked a local worker to guide me to the ruined city. First I walked towards the upper town or citadel where the high officials would stay.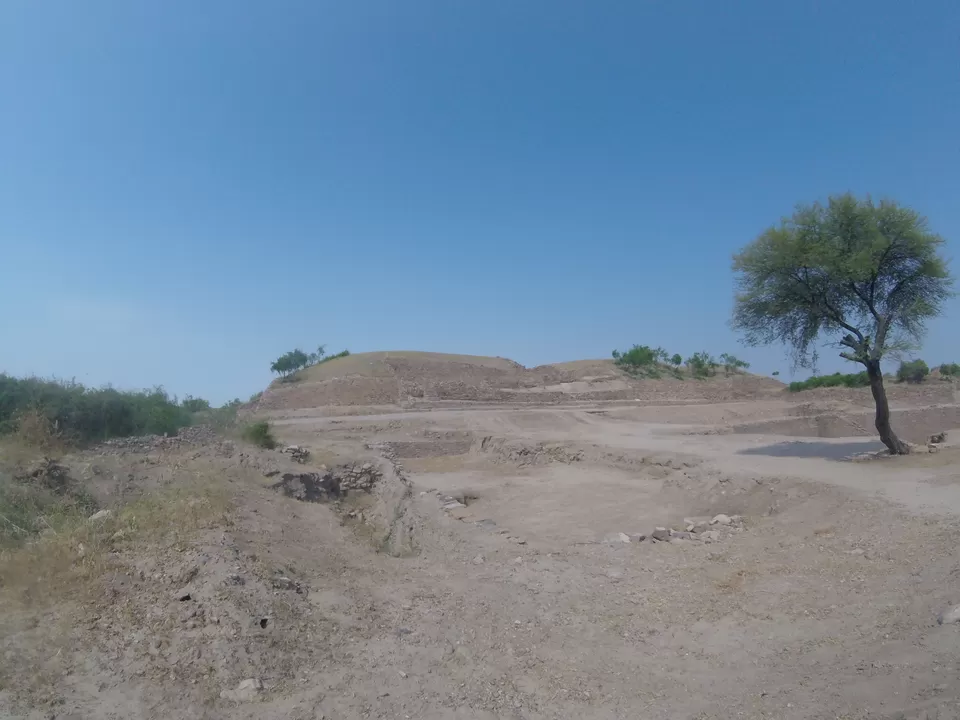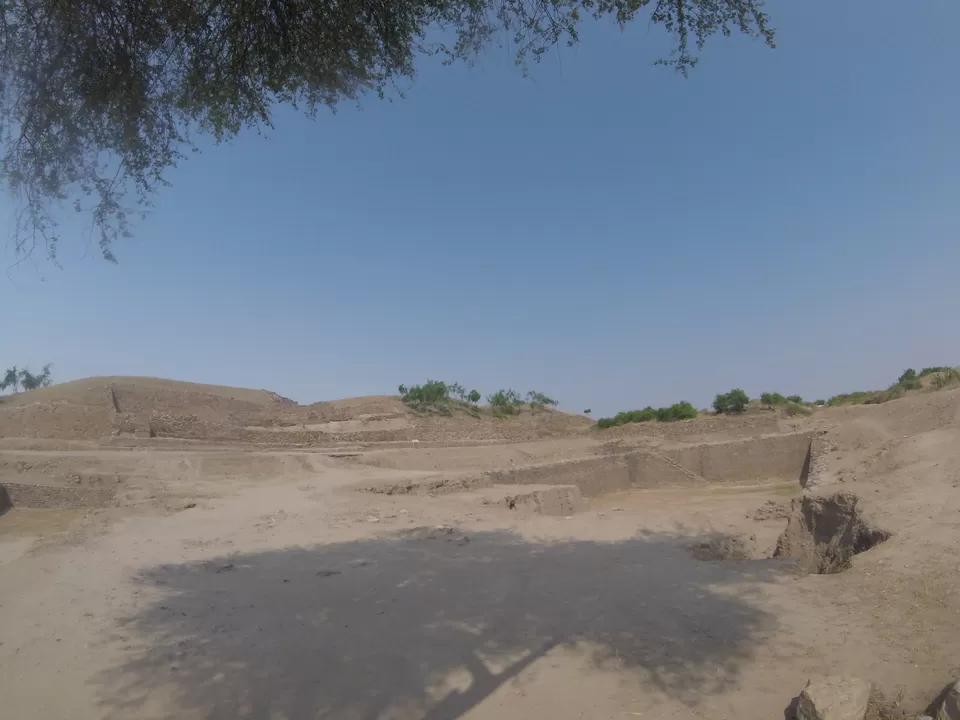 Unlike other harappan cities, the walls in Dholavira aren't built of bricks but of stones.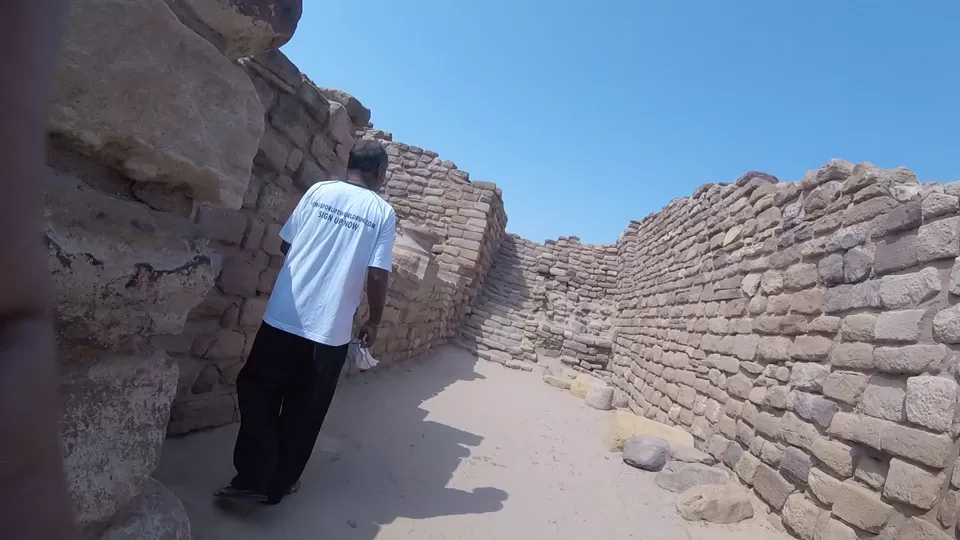 I could find the most of the remainings of that era and it was not difficult to decipher them. There are officials' stay in the acropolis.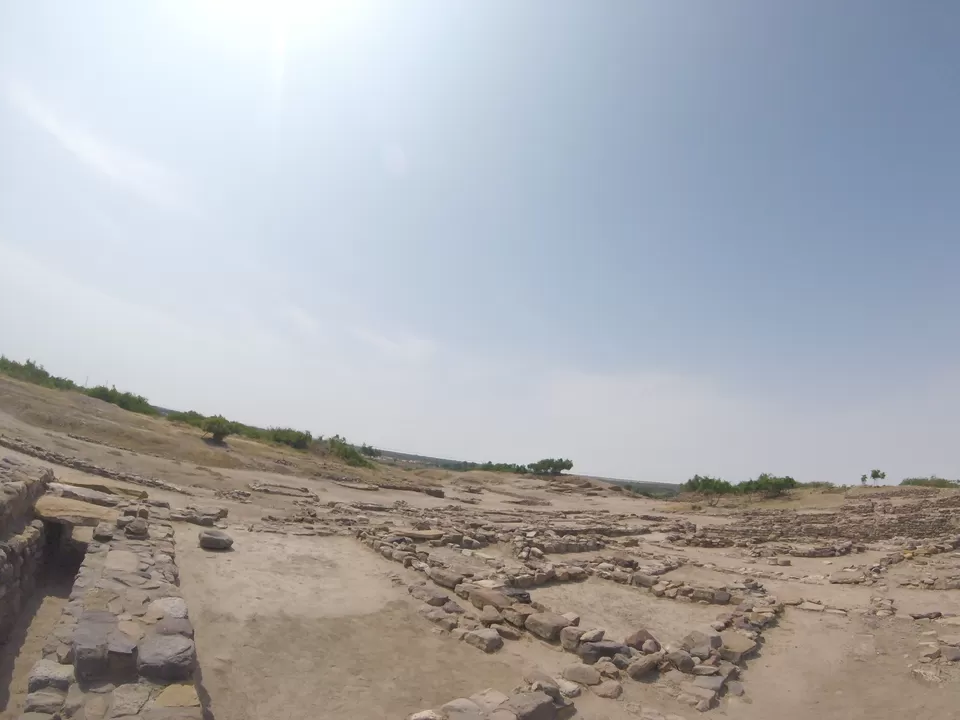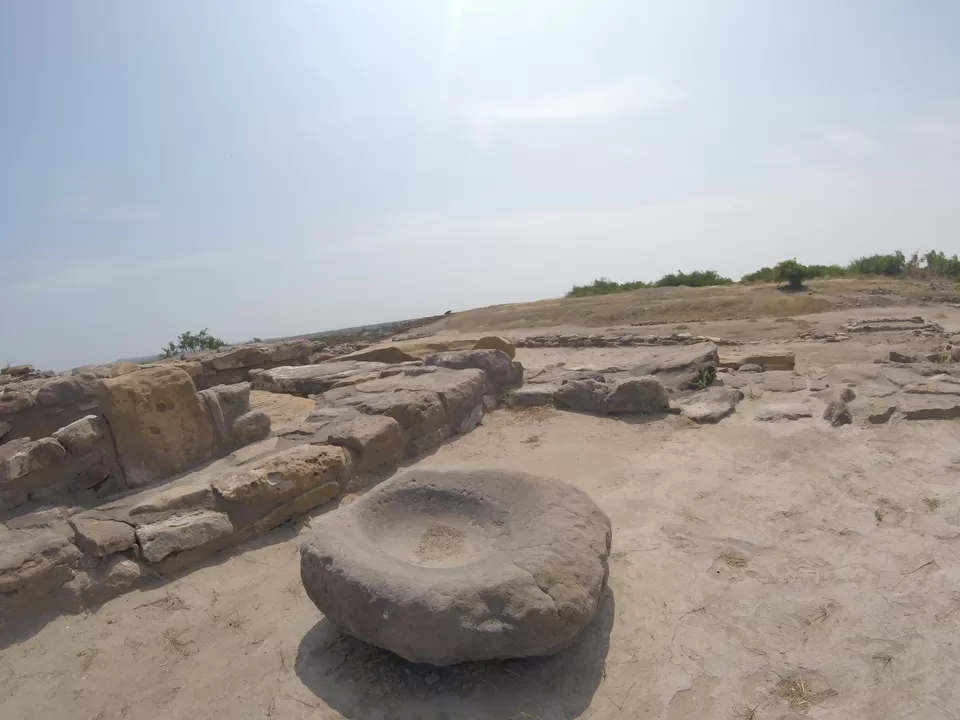 Water tanks and wells are also well preserved. Like other harappan cities, Dholavira also boasts of a great drainage system.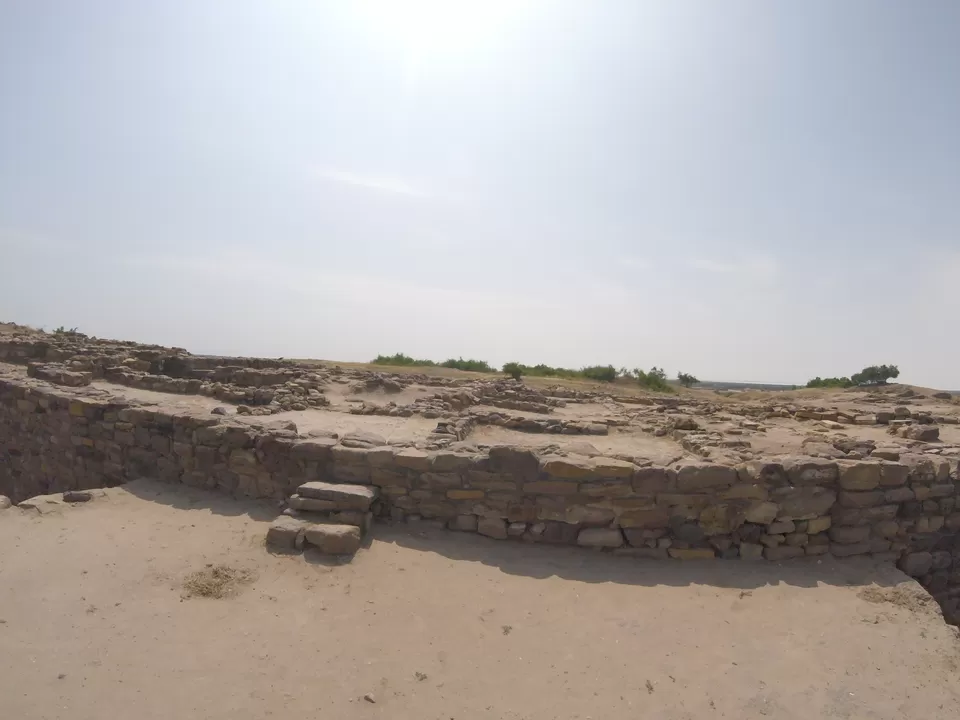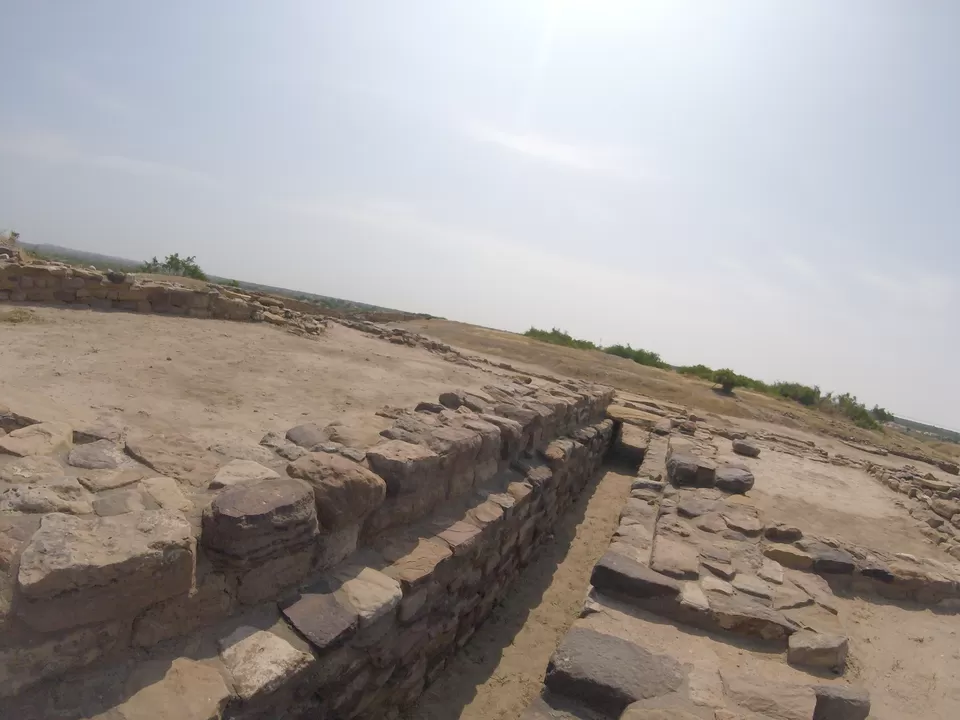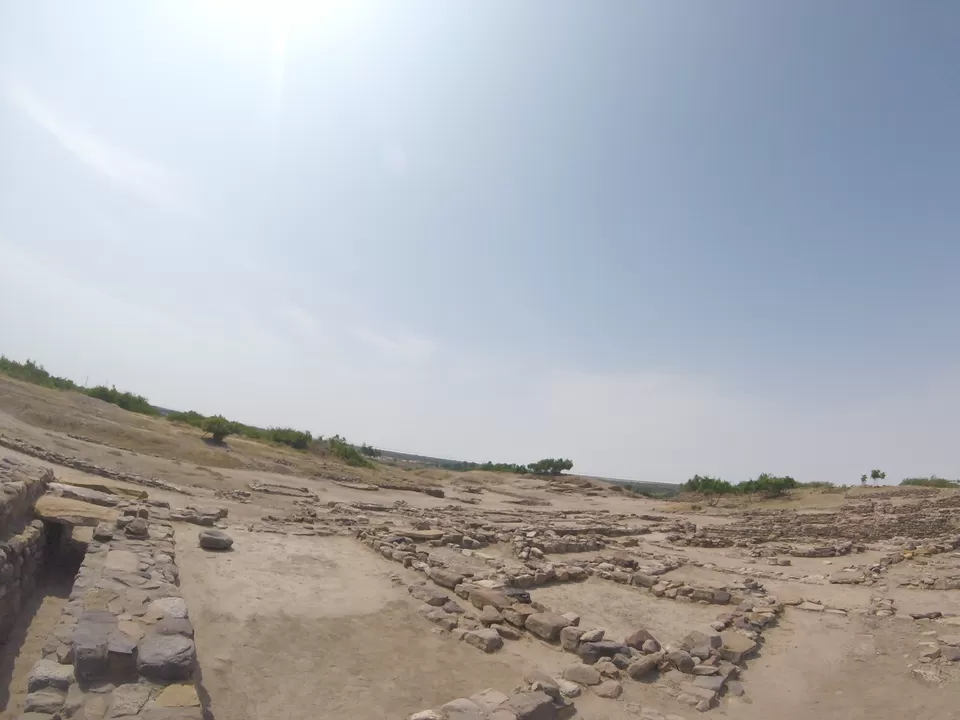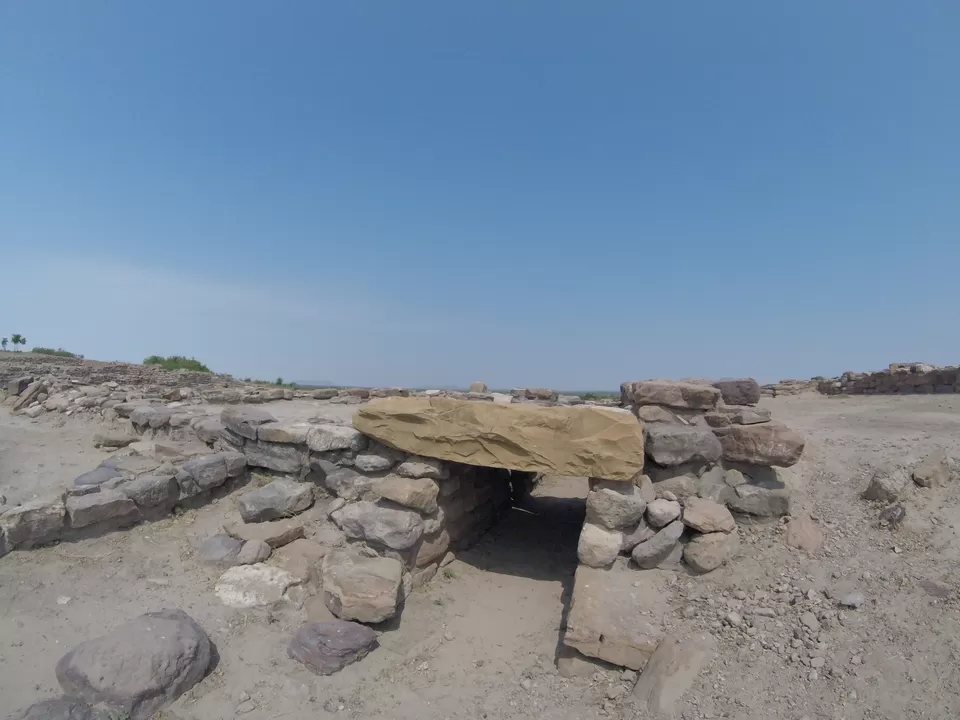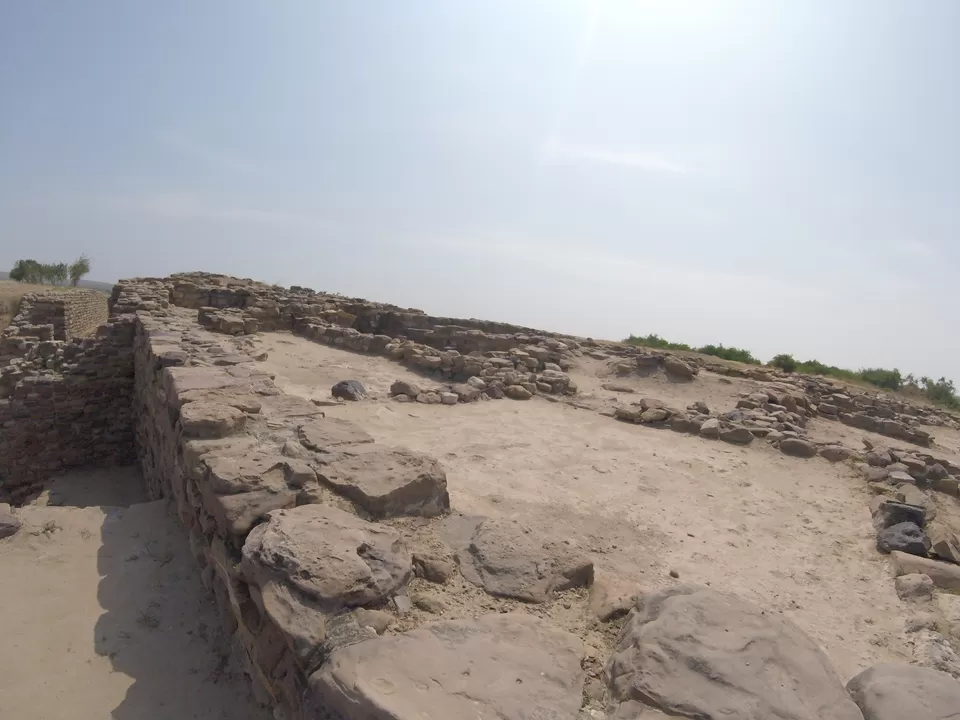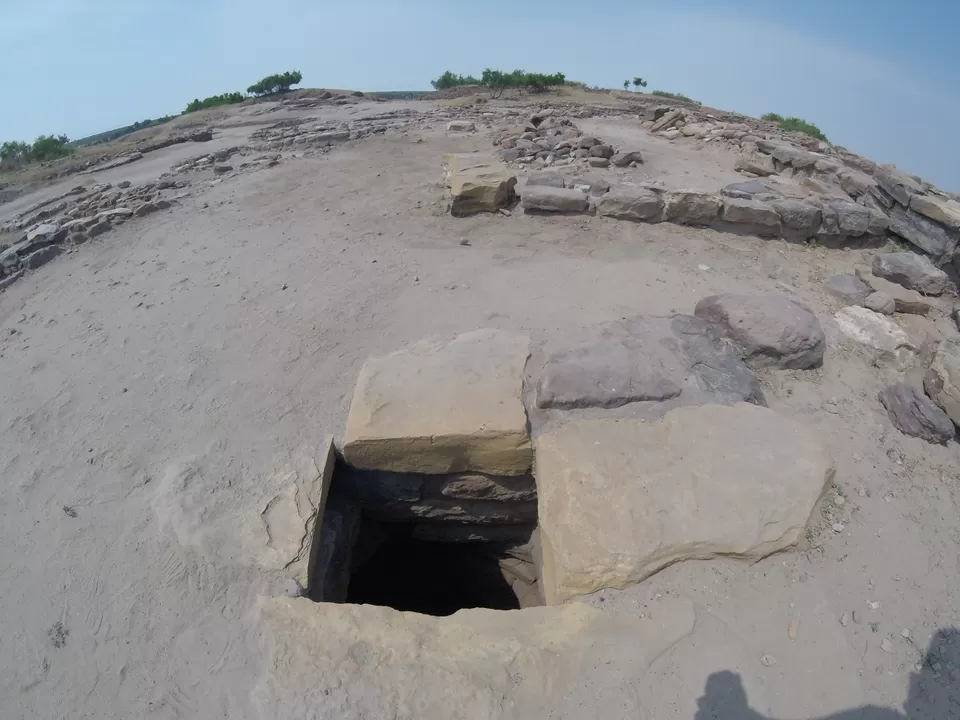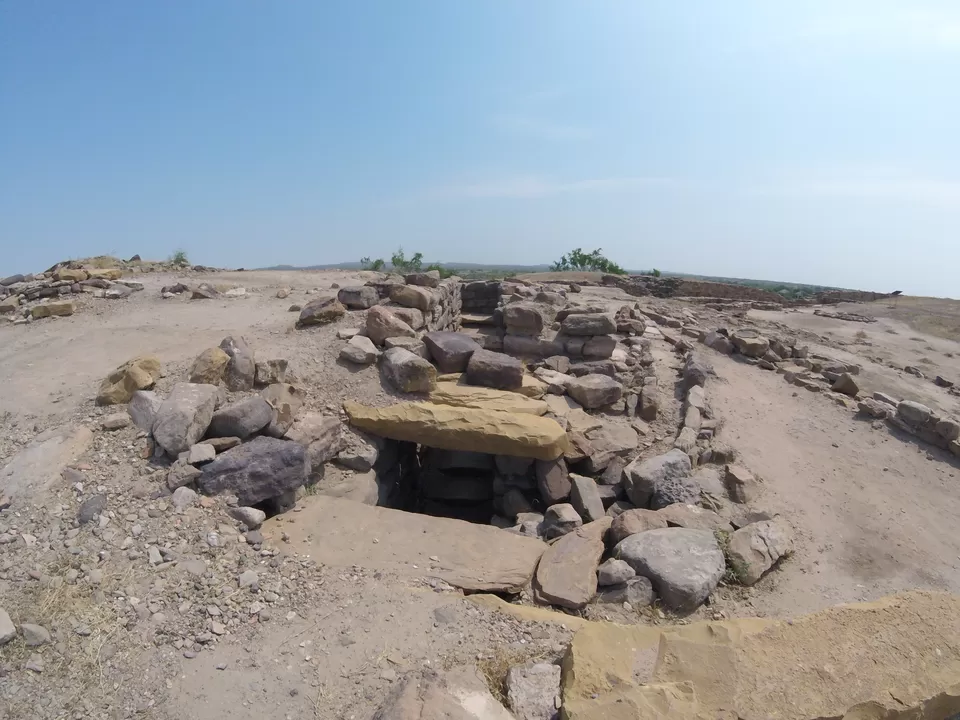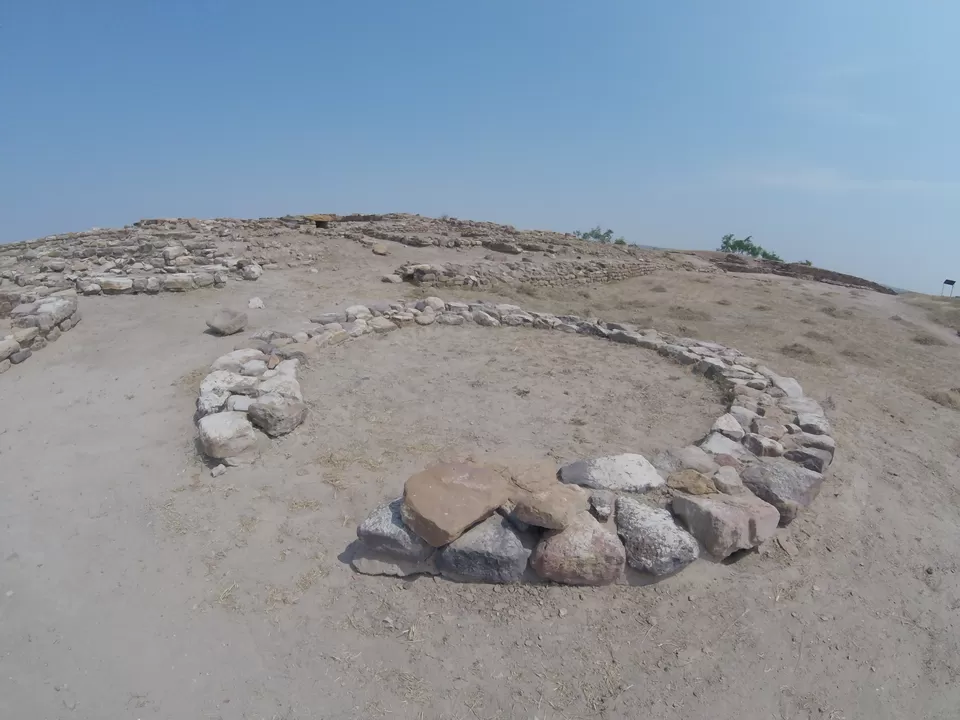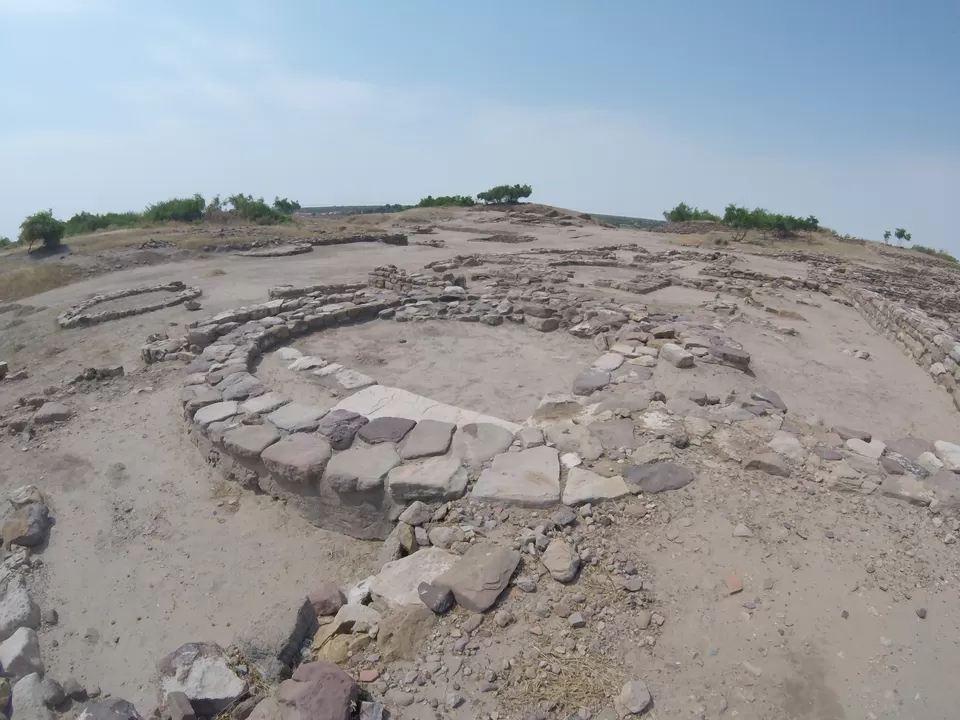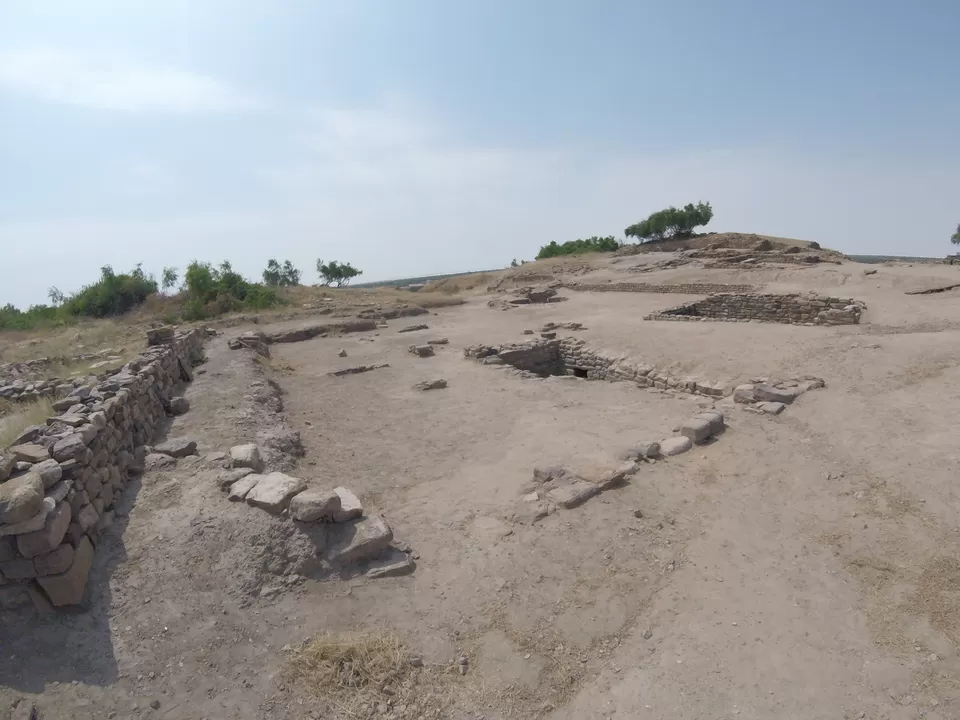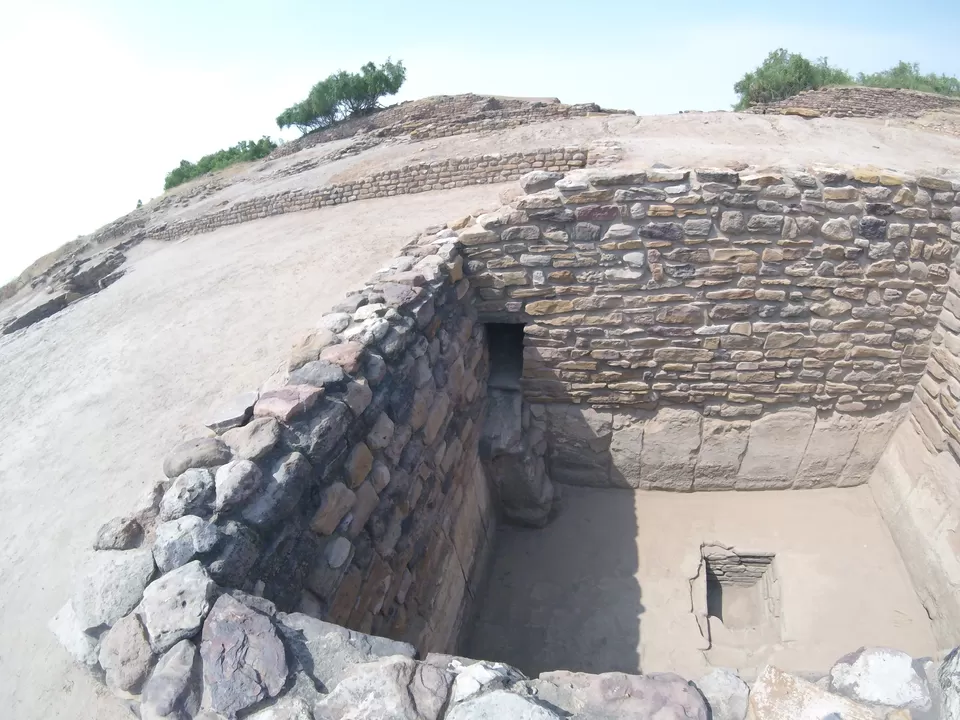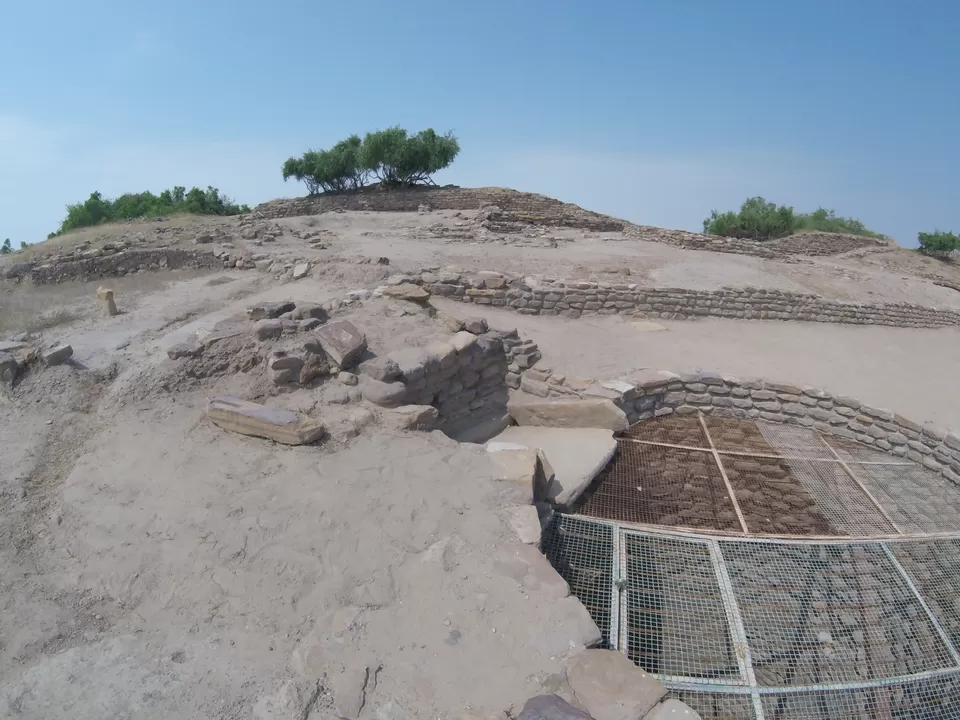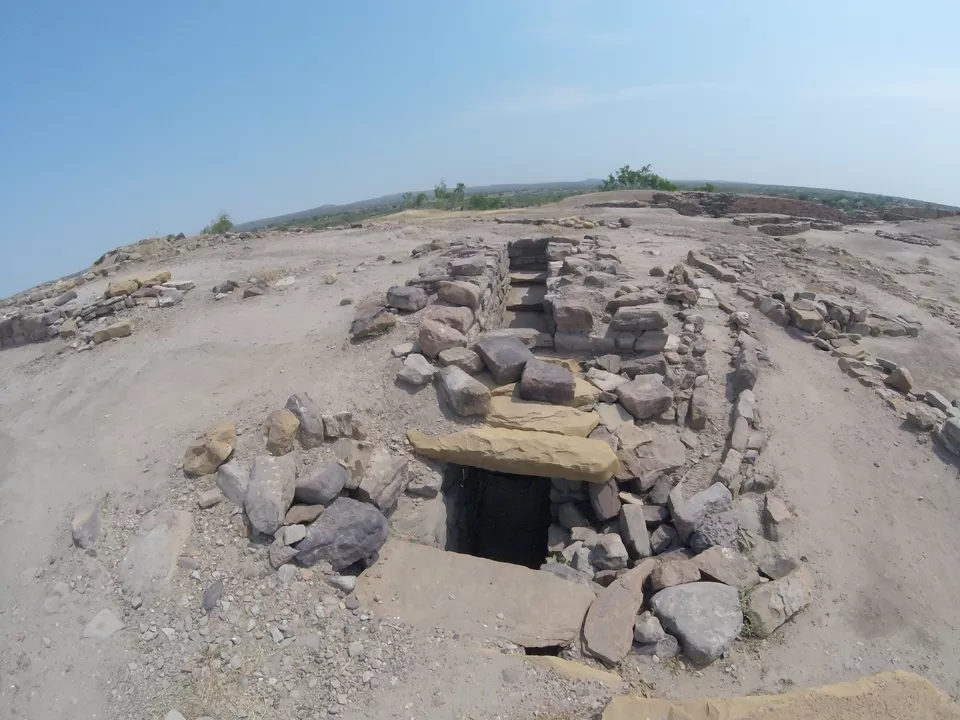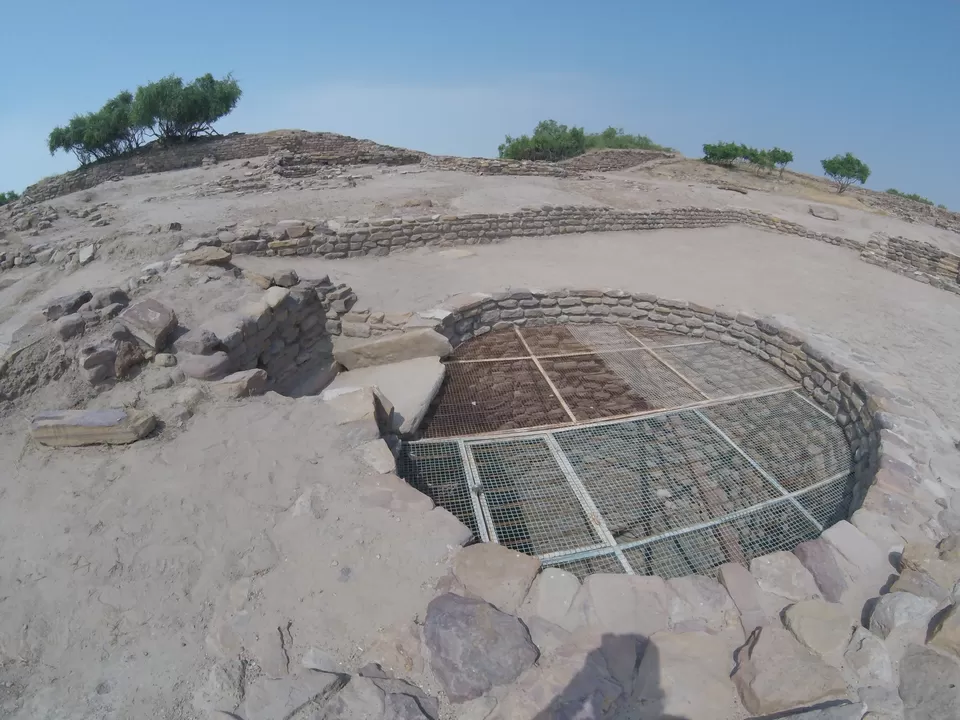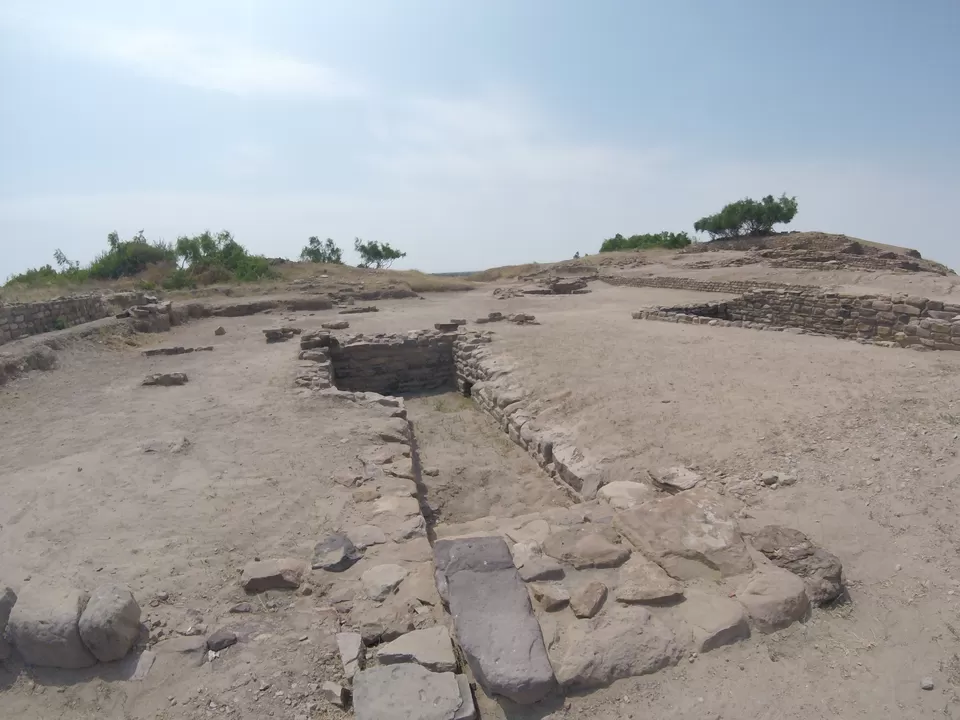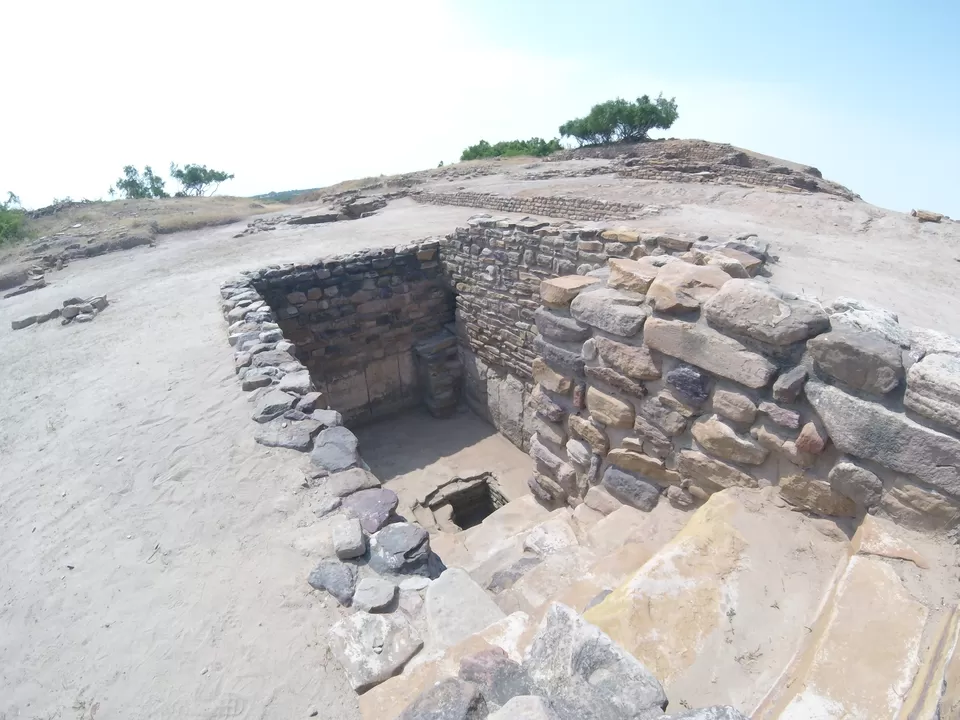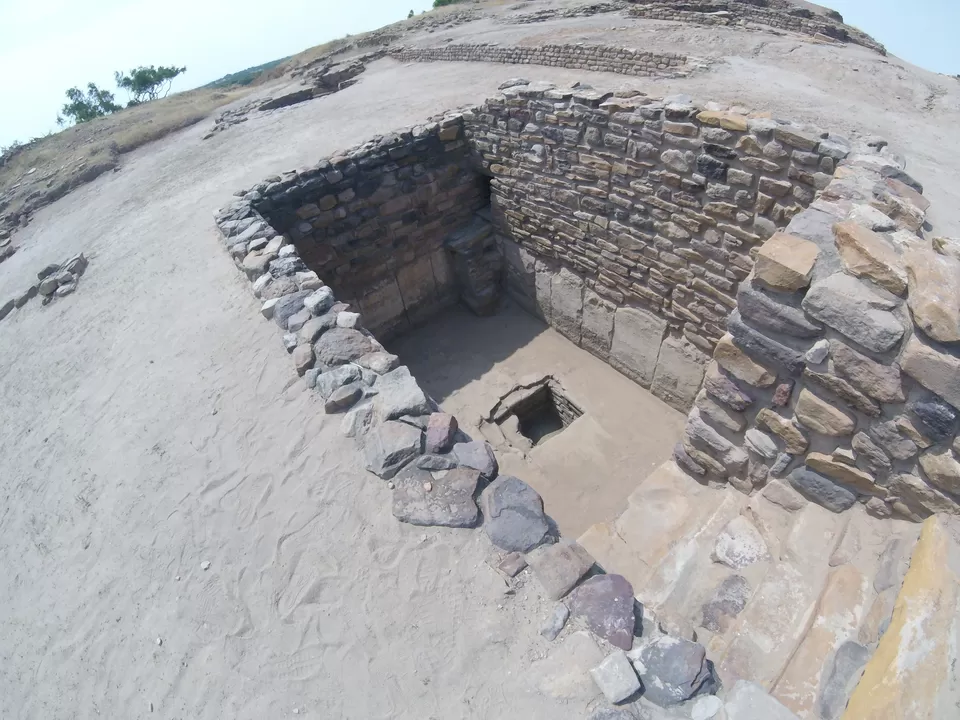 One of the most interesting things found in Dholavira is the sign board in the acropolis; this might be the first sign board in the human history.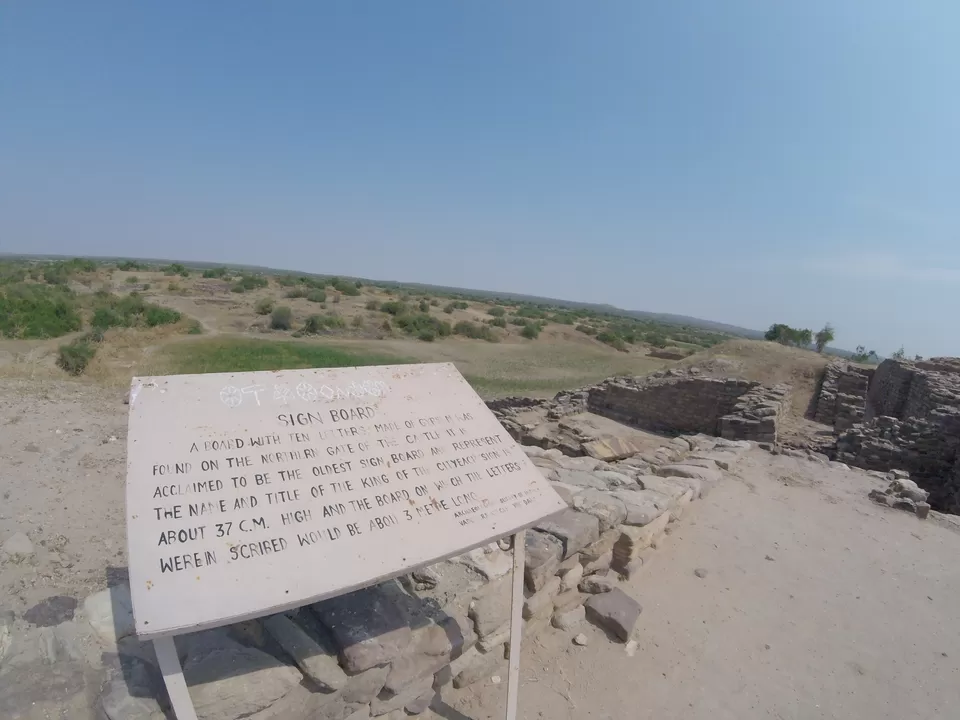 Then I visited towards the section of the town where most of the water tanks were situated. Dholavira has the evidences of best rain water harvesting systems. There were no rivers in this area and the annual rainfall is also less than 25cm. The foremost requirement of the city would be water. Those people had developed a magnificent river harvesting techniques using ponds, lakes and wells that supply water to the city. A series of tanks have been excavated in dholavira. They are built at different levels such that when one tank gets filled, water is overflown to the next tank. Every tank has some water purifying substances and water gets purified in series. Every tank has a way for a bullock kart to go inside the tank so that when the water level is low in the tank, karts can be used to pull the water out of the pond. What a brilliant example of hydro-engineering during bronze age!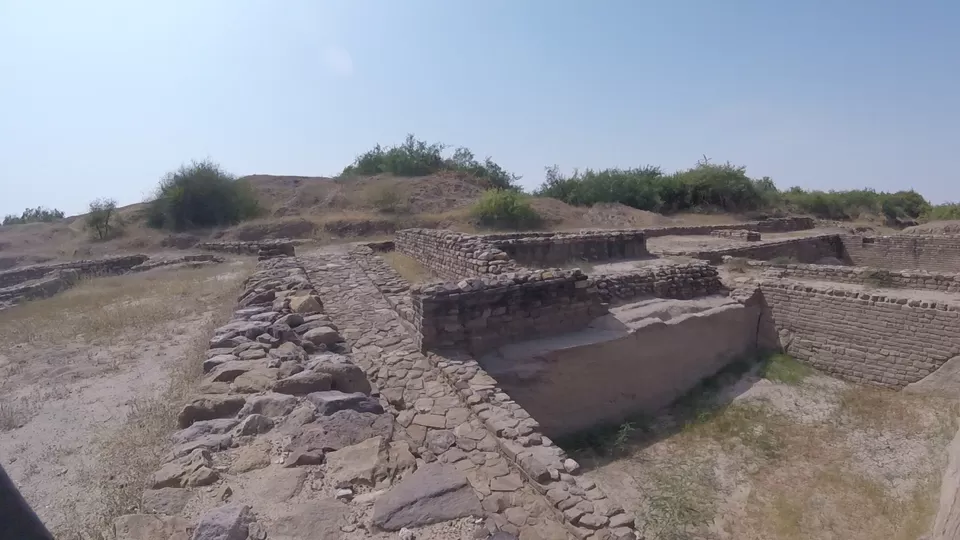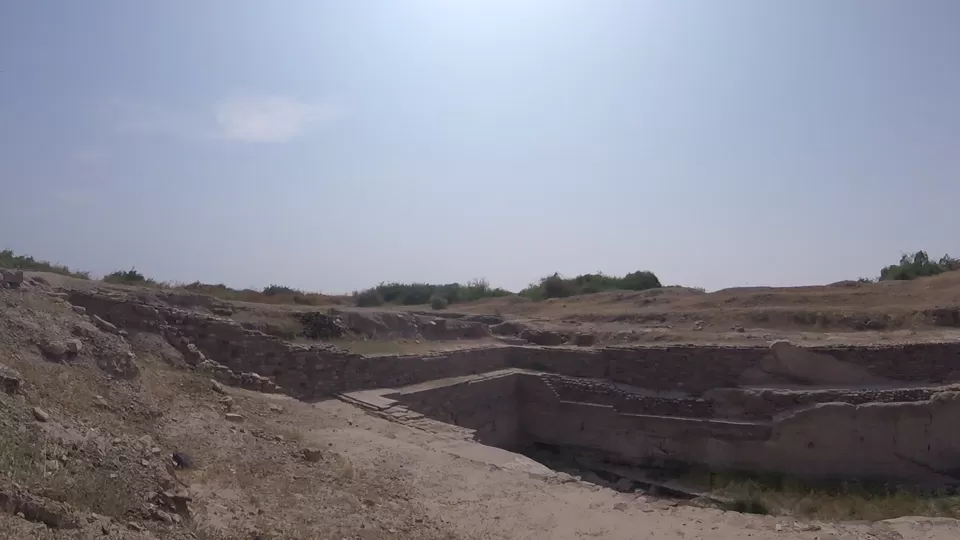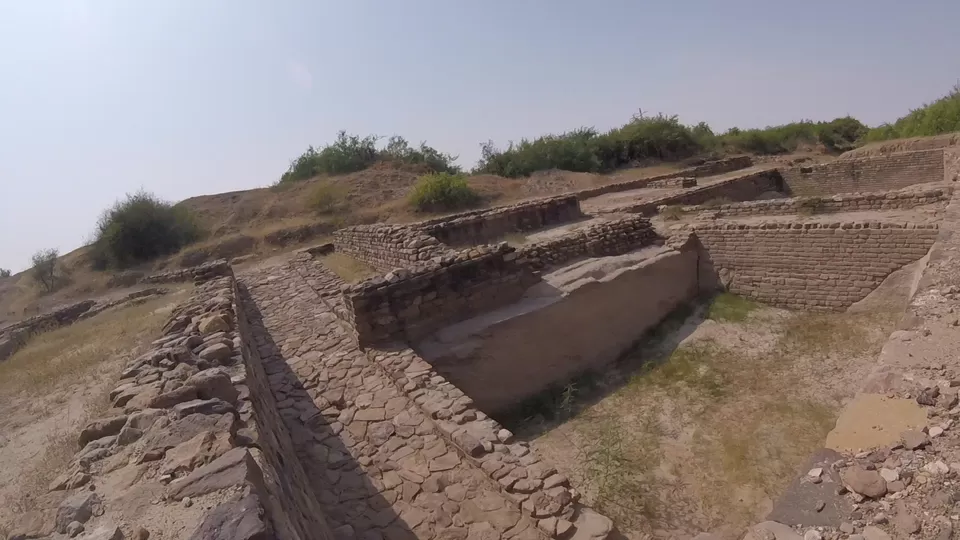 Then I walked towards the middle town and lower town. The houses were built in rectangular shapes with streets cutting perpendicular to each other. Each side of the street is the drains.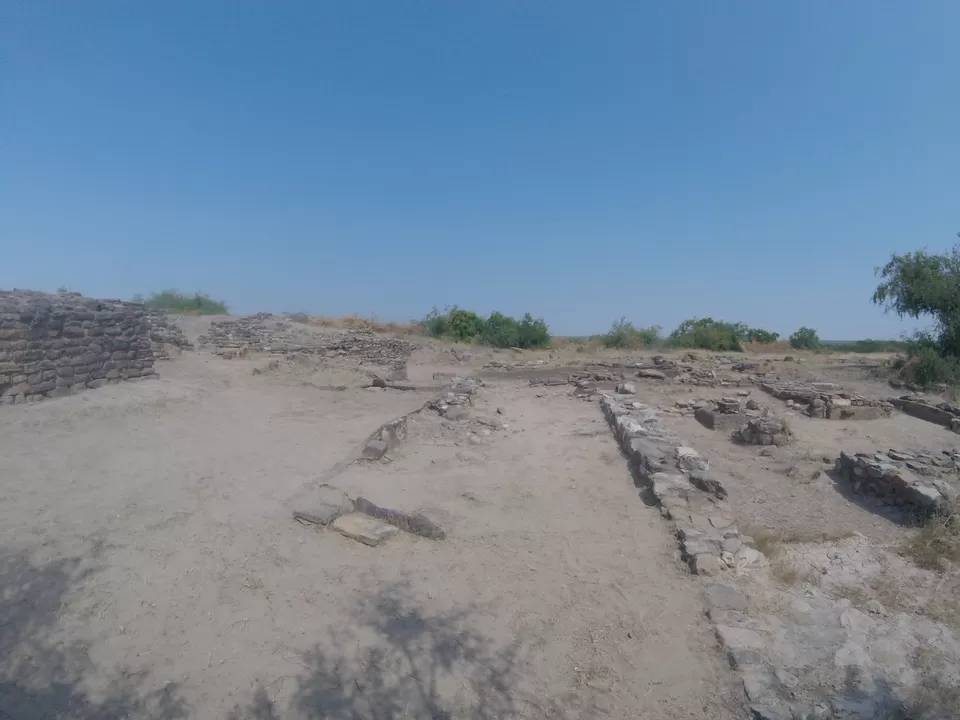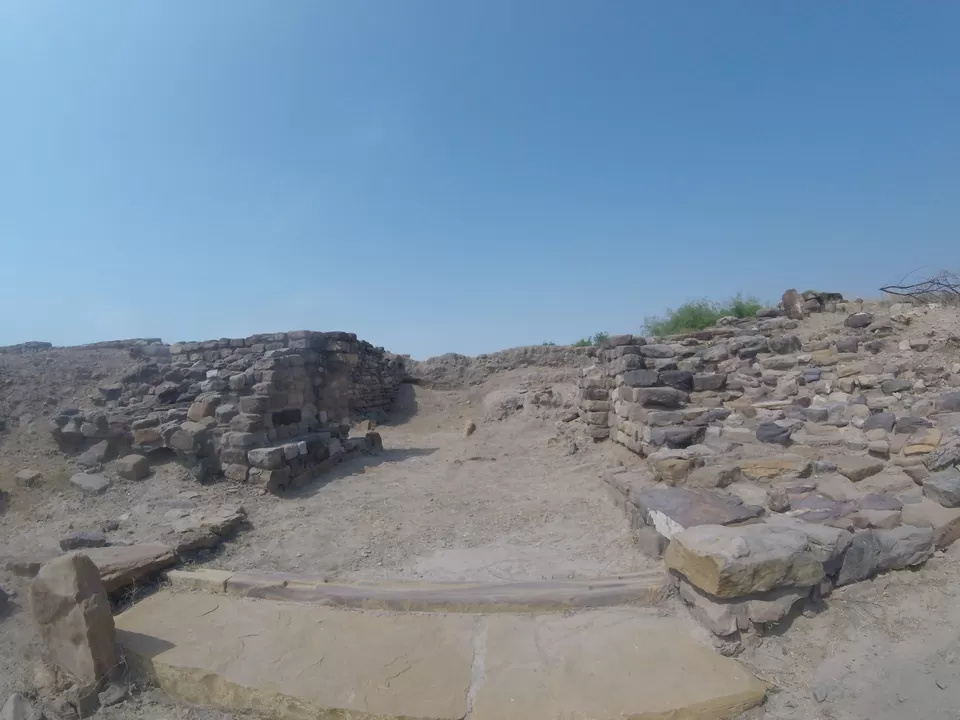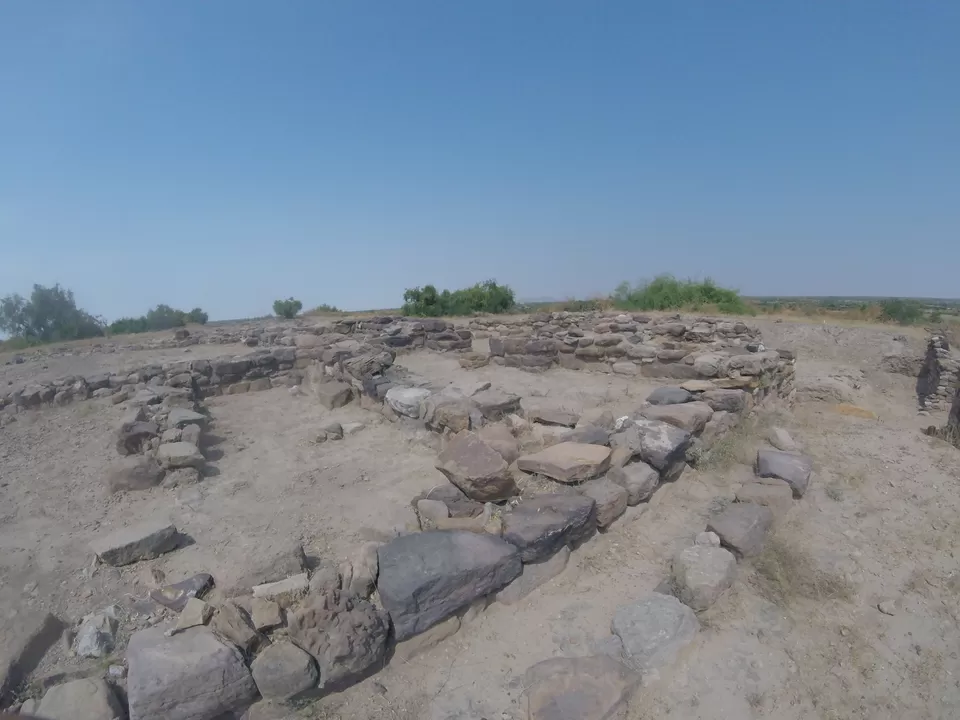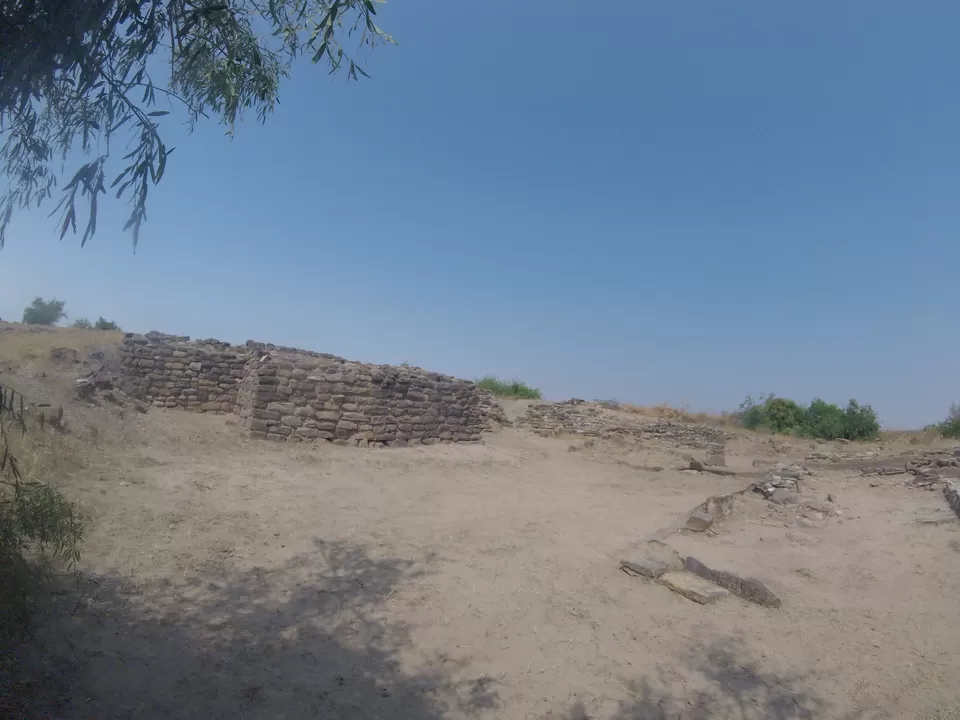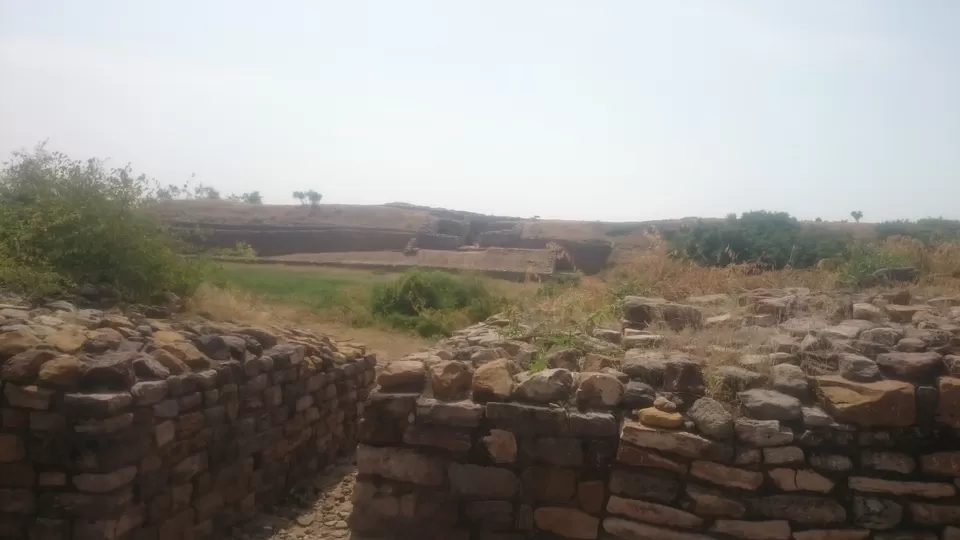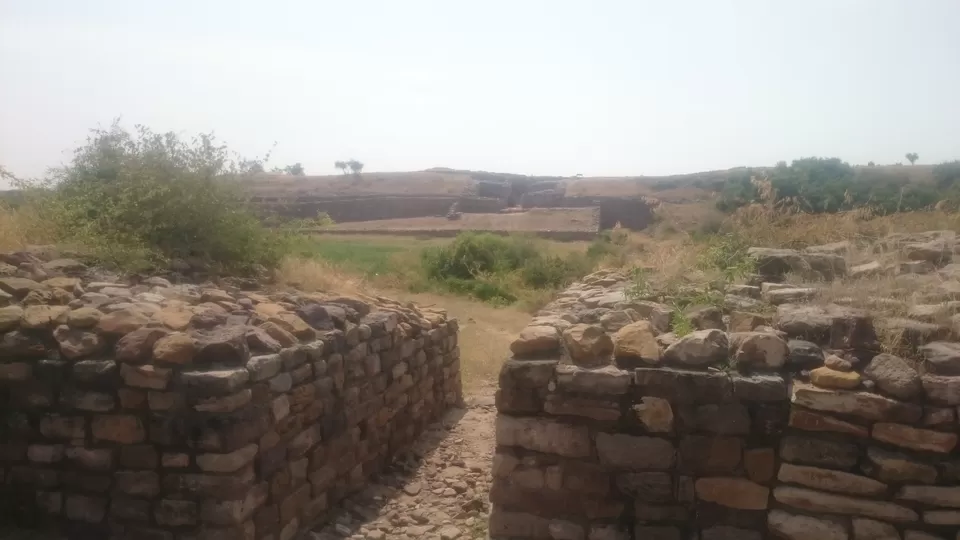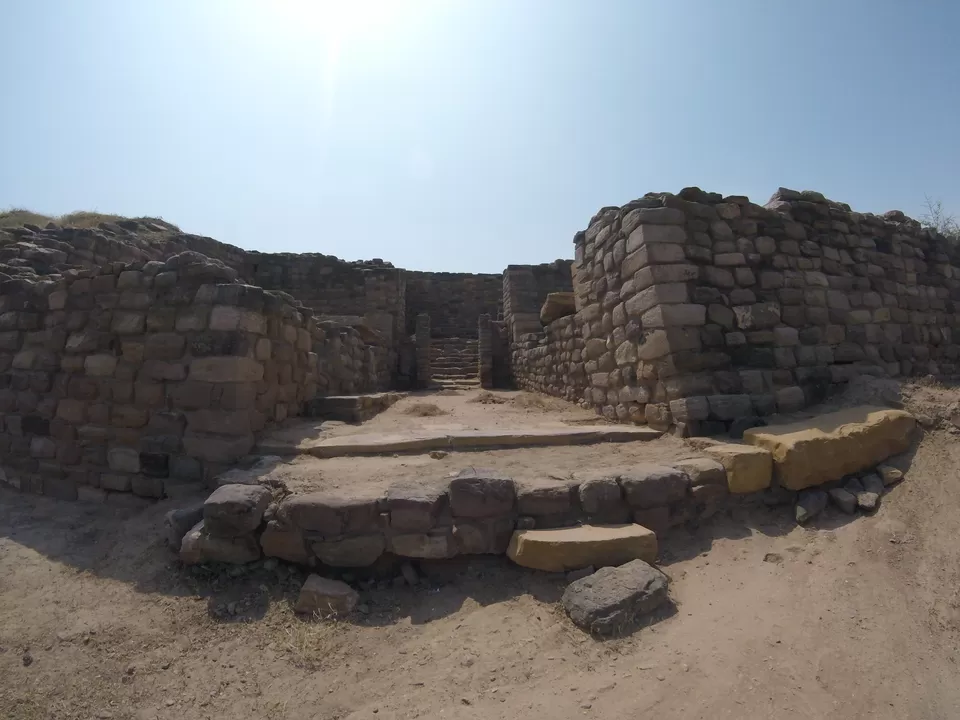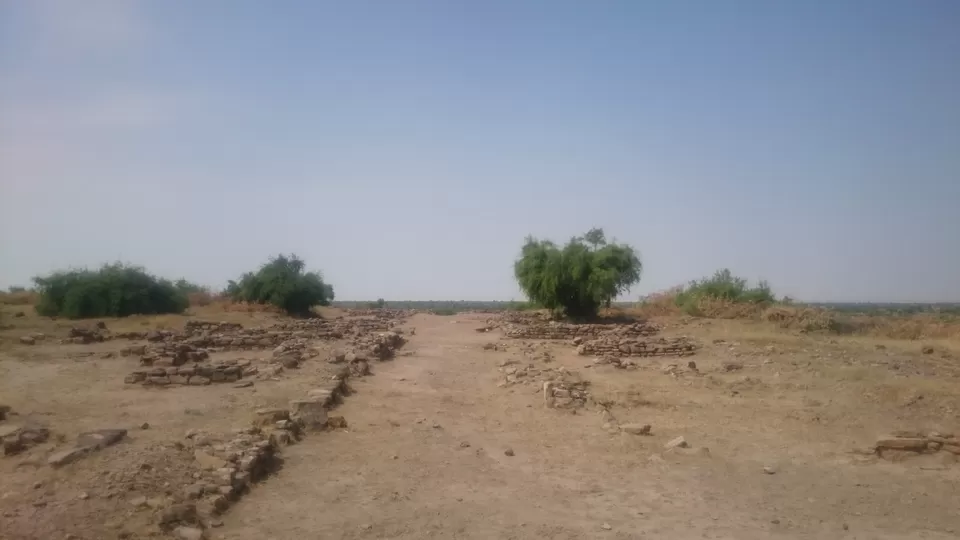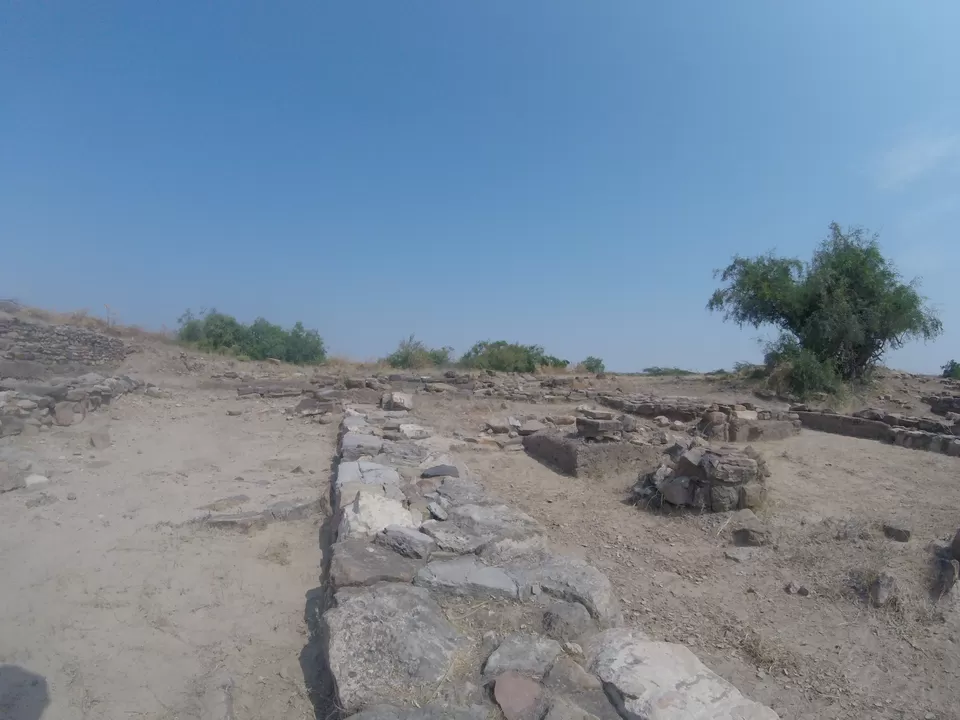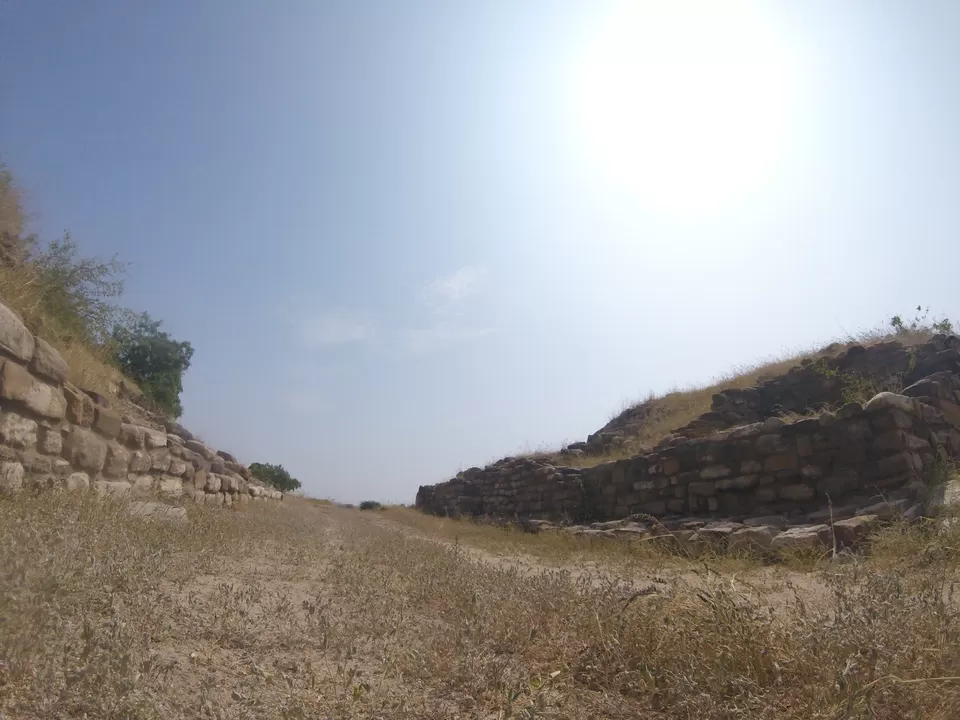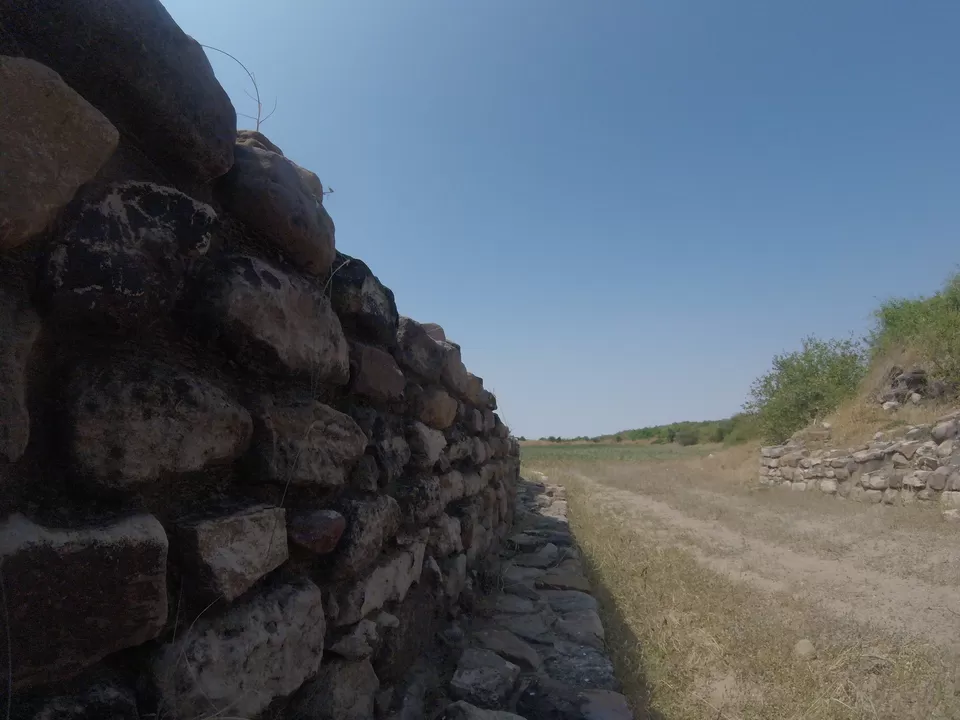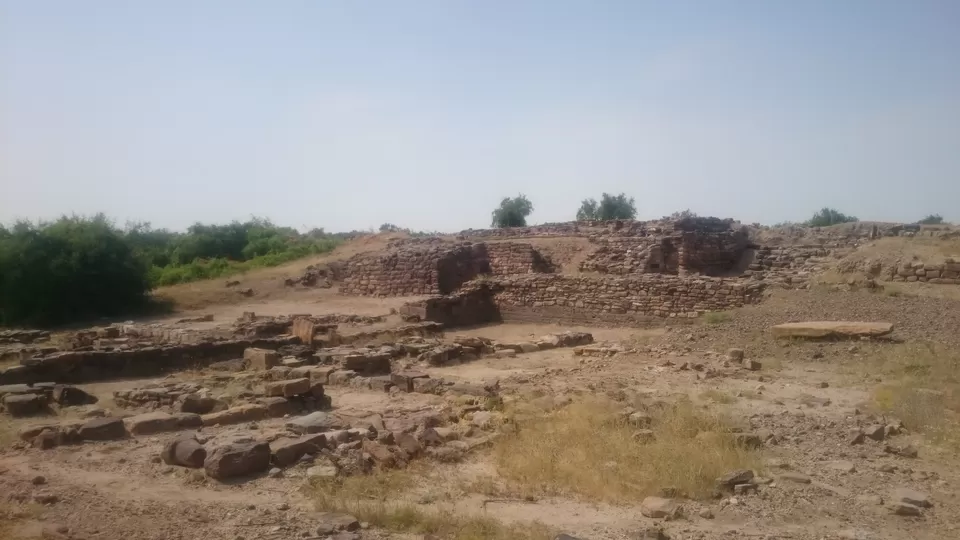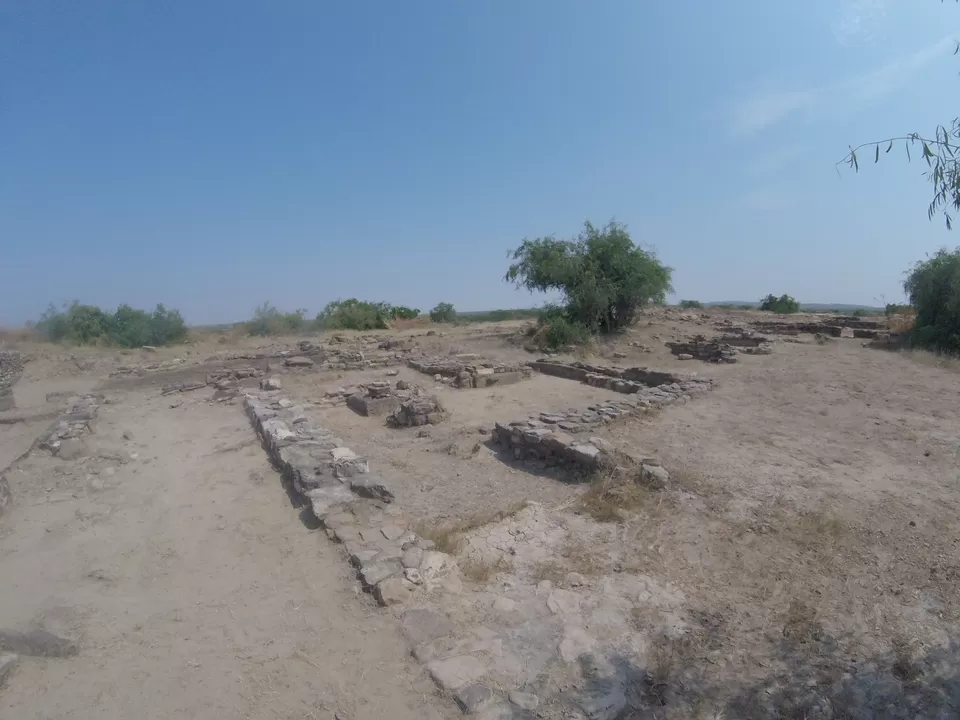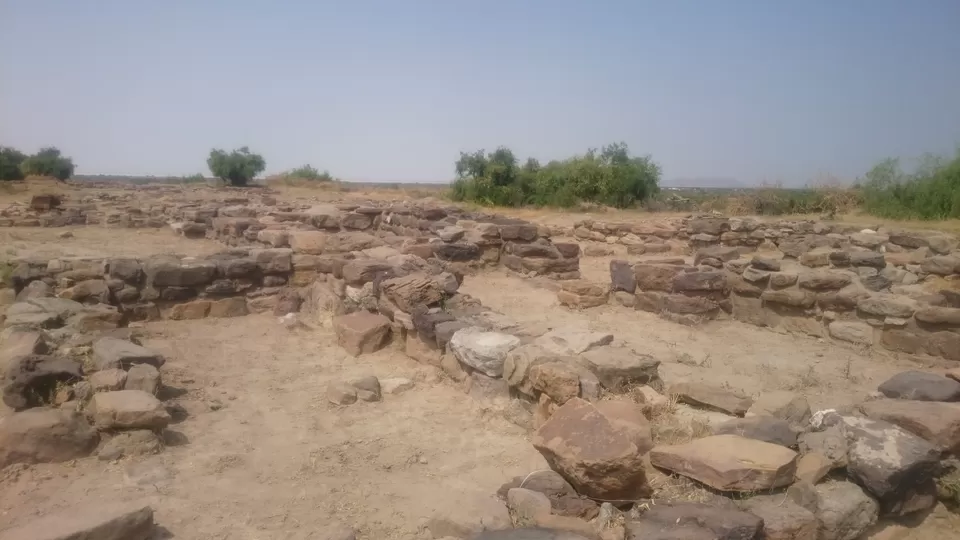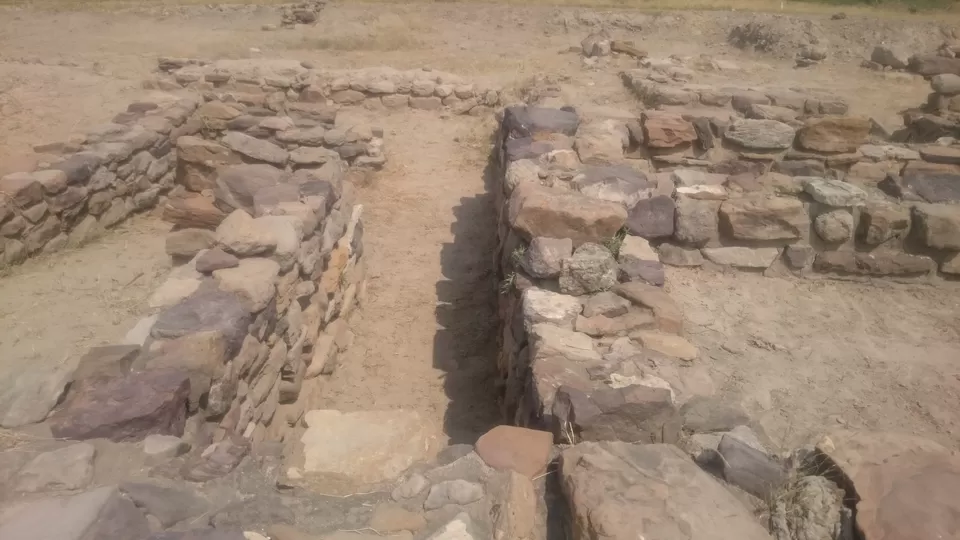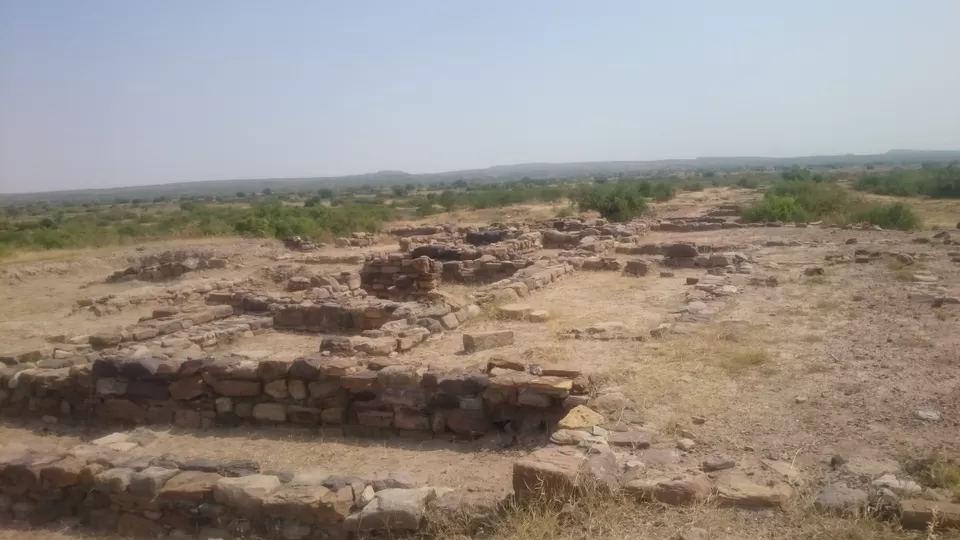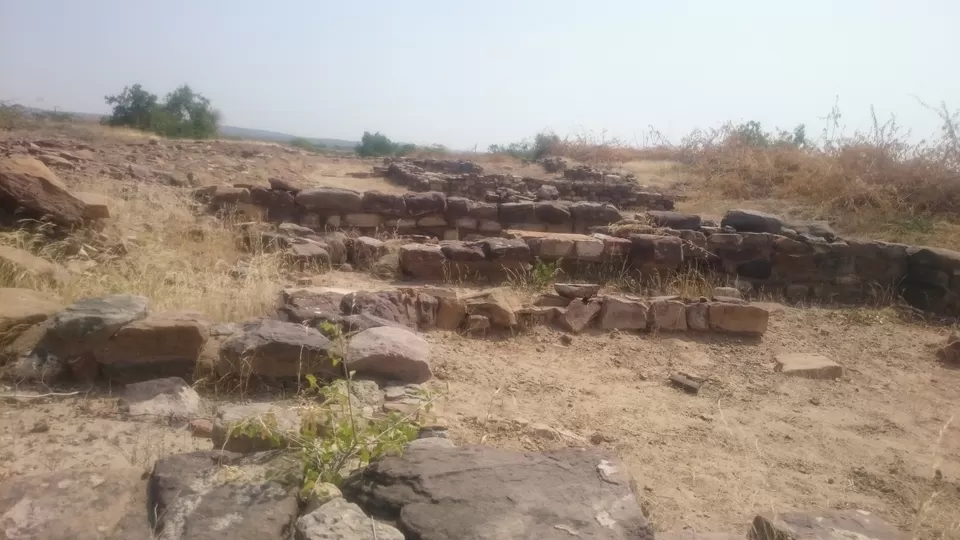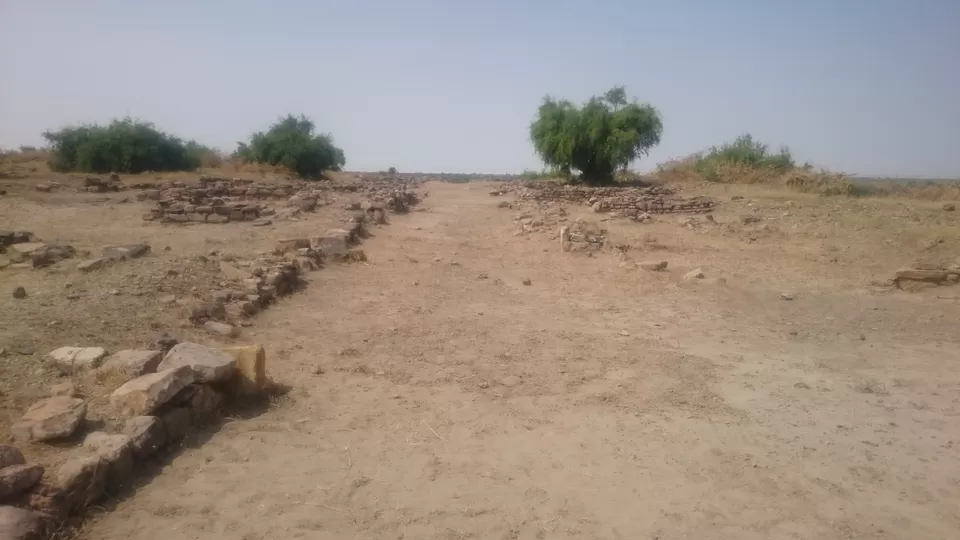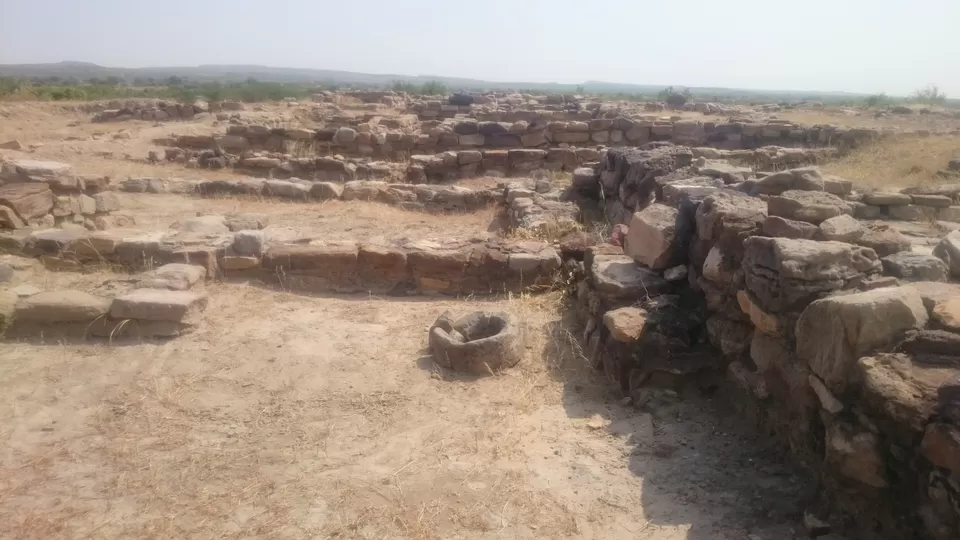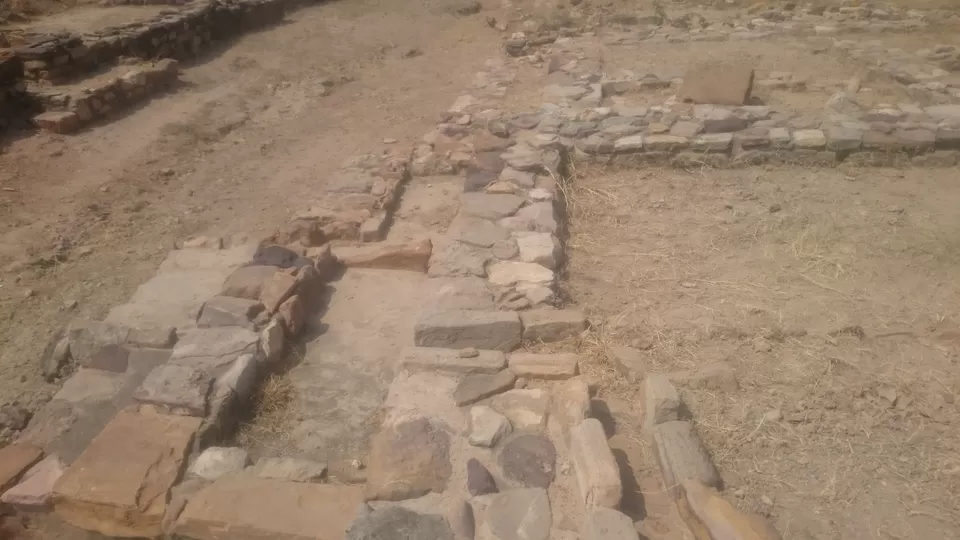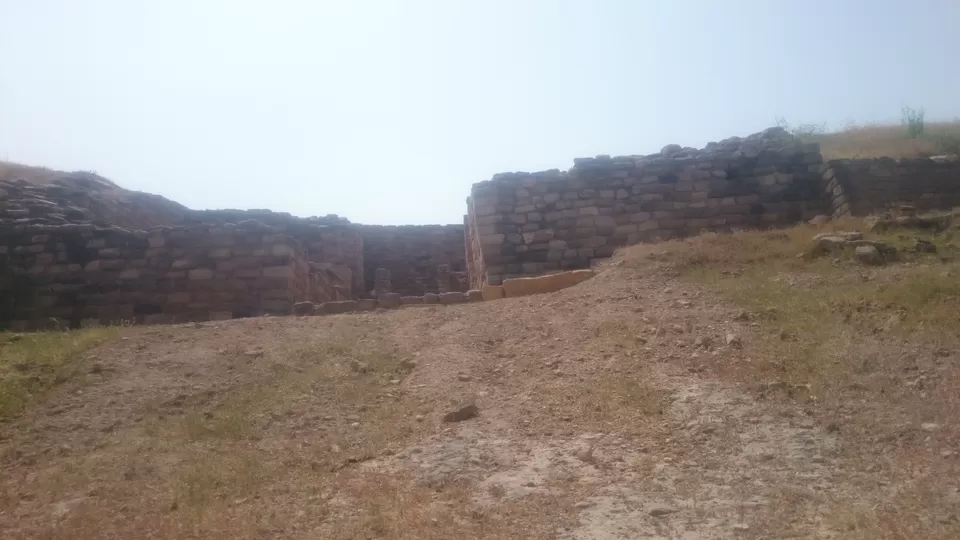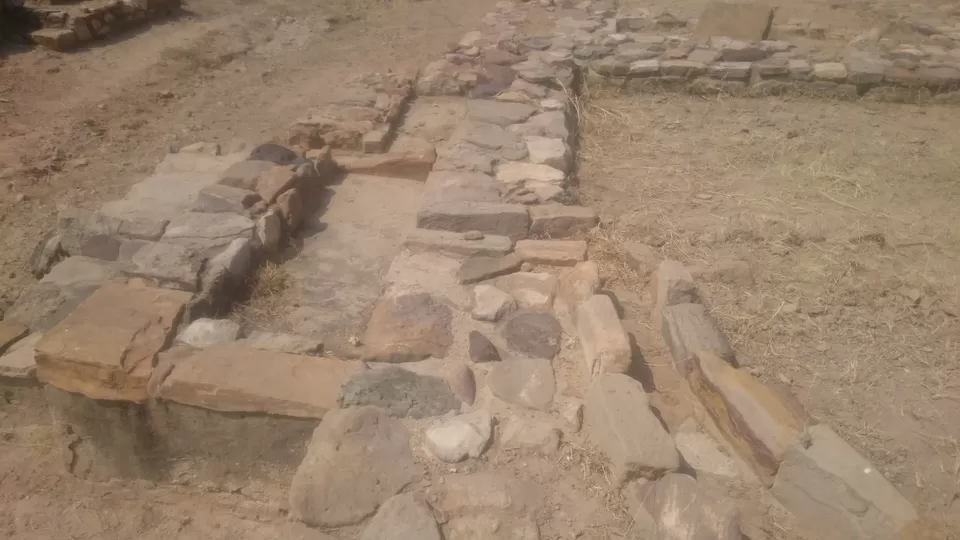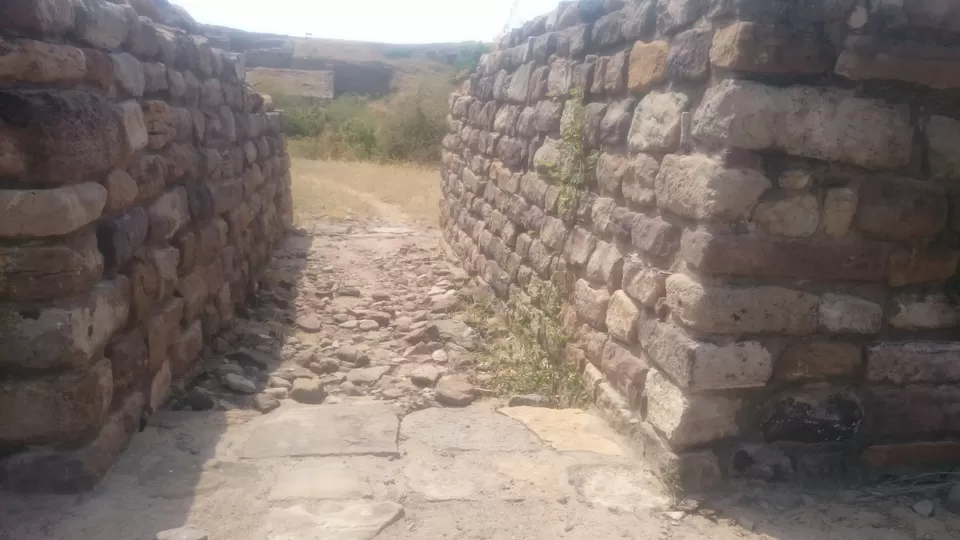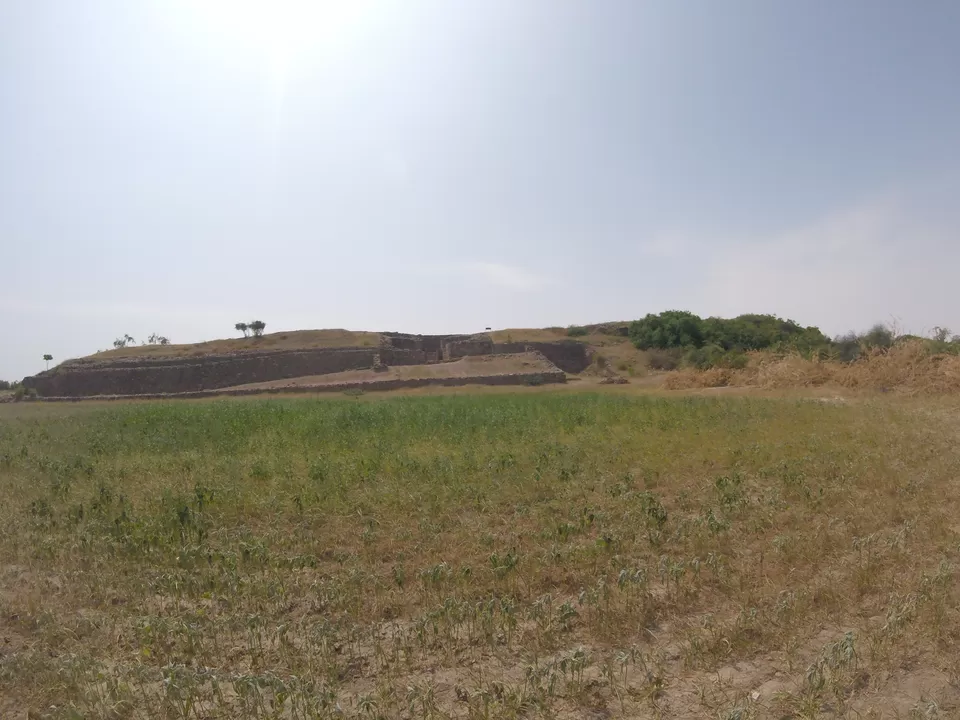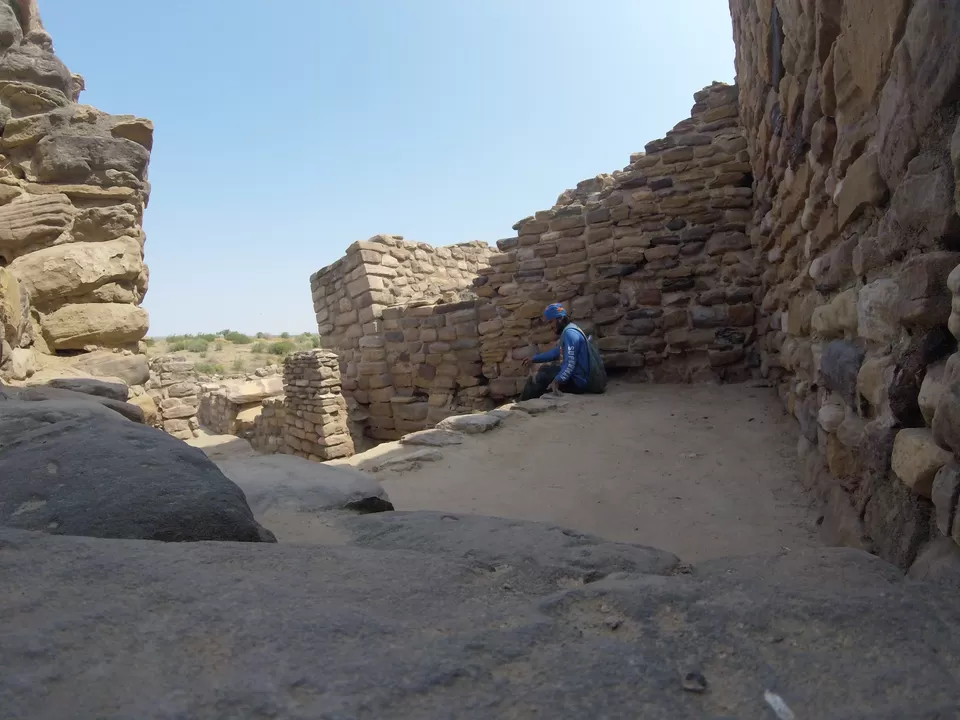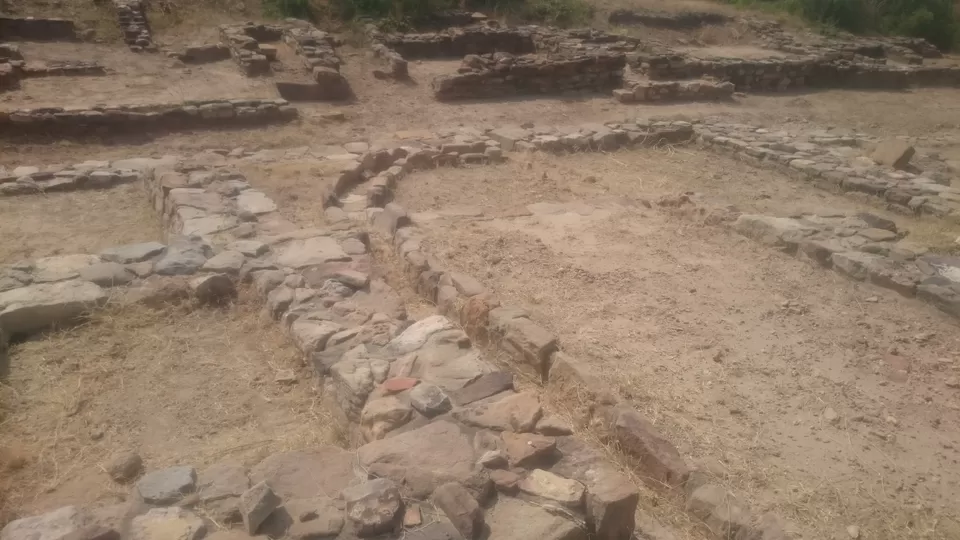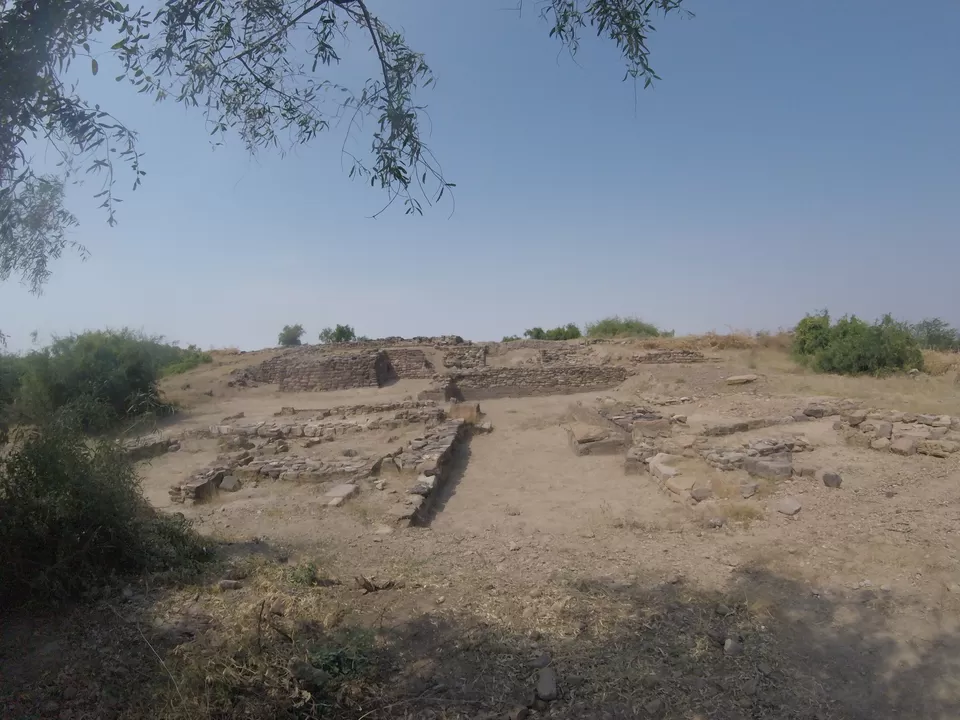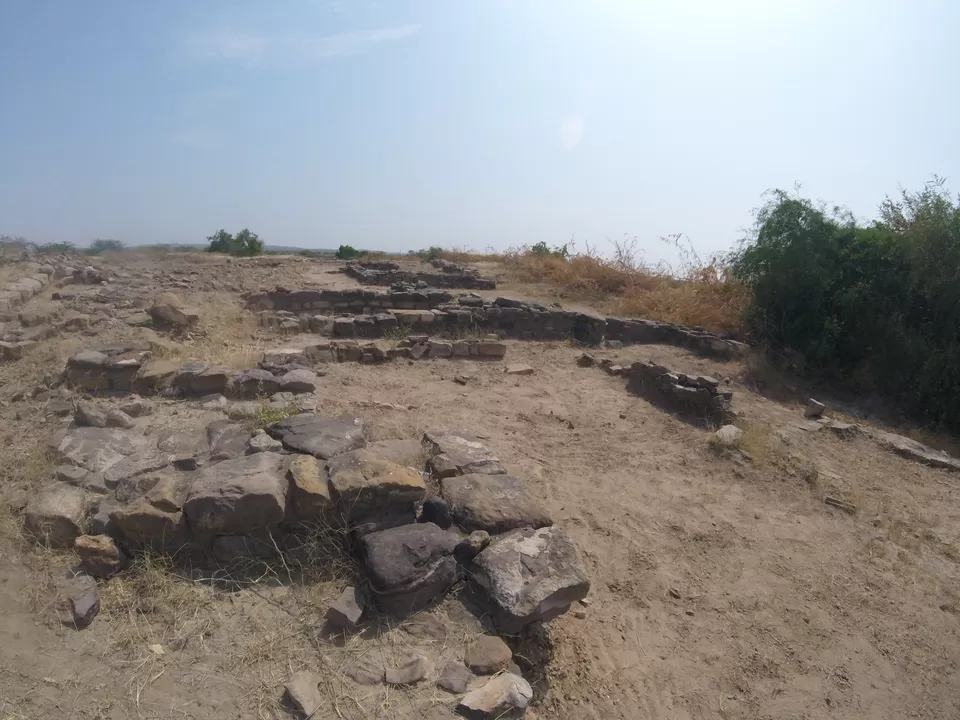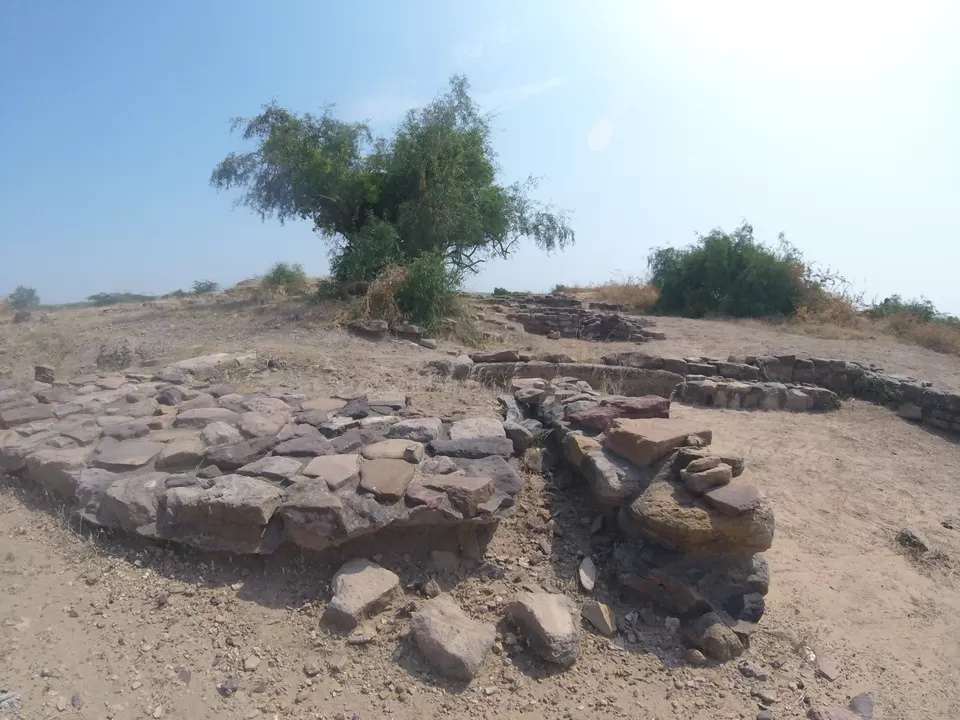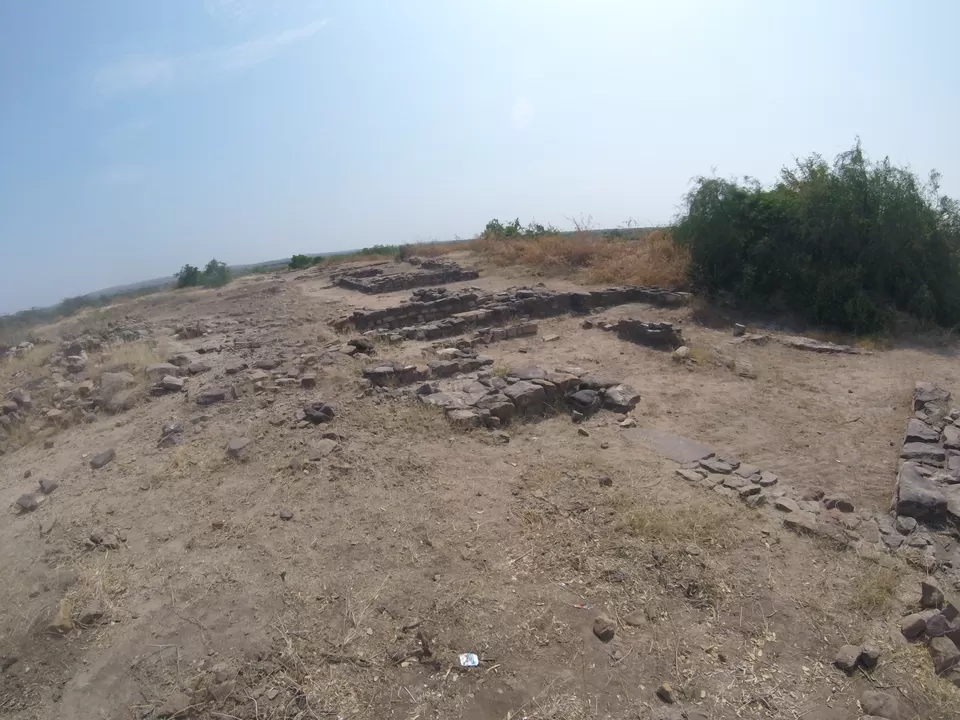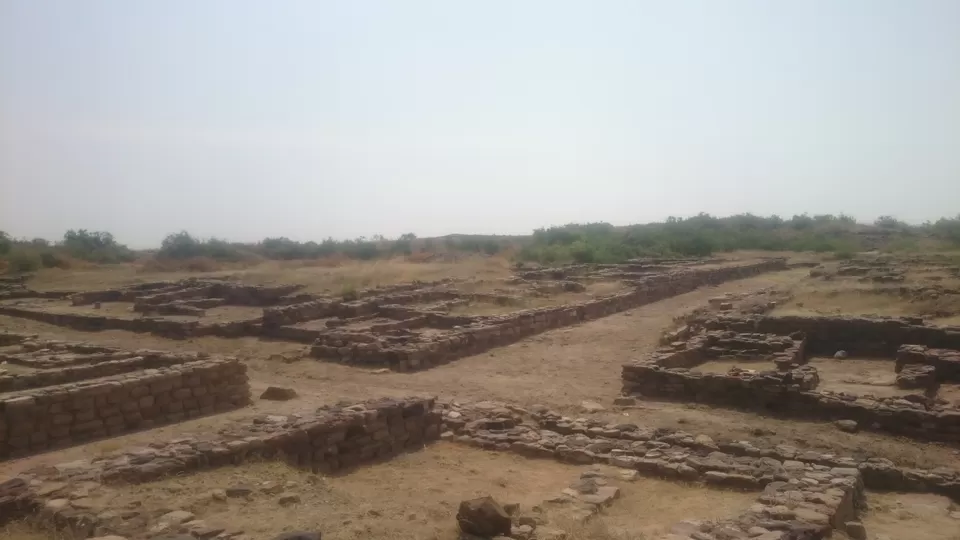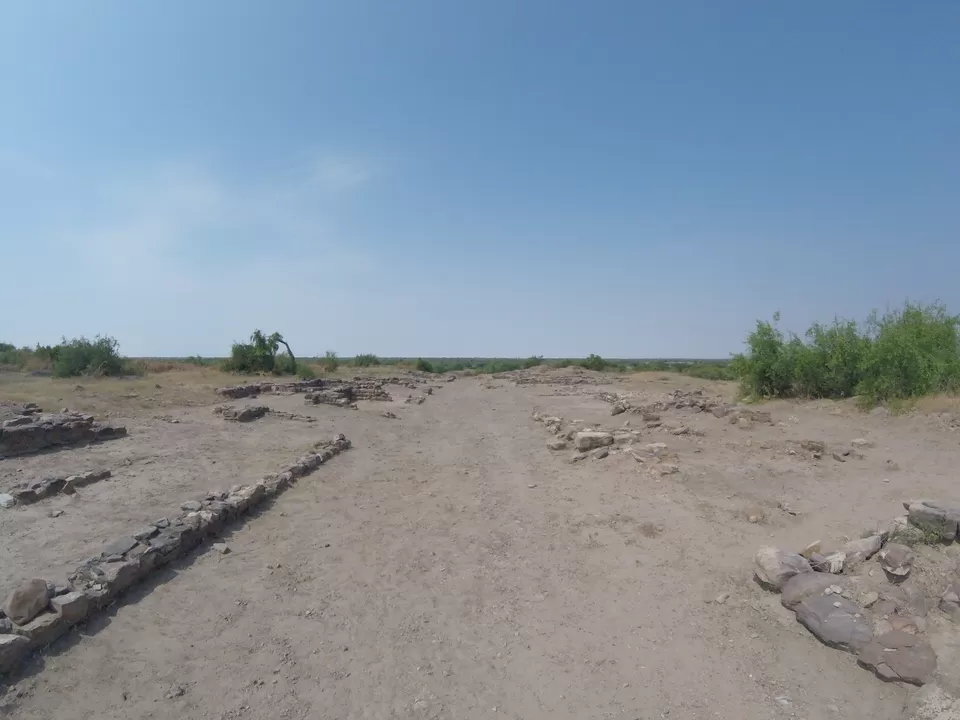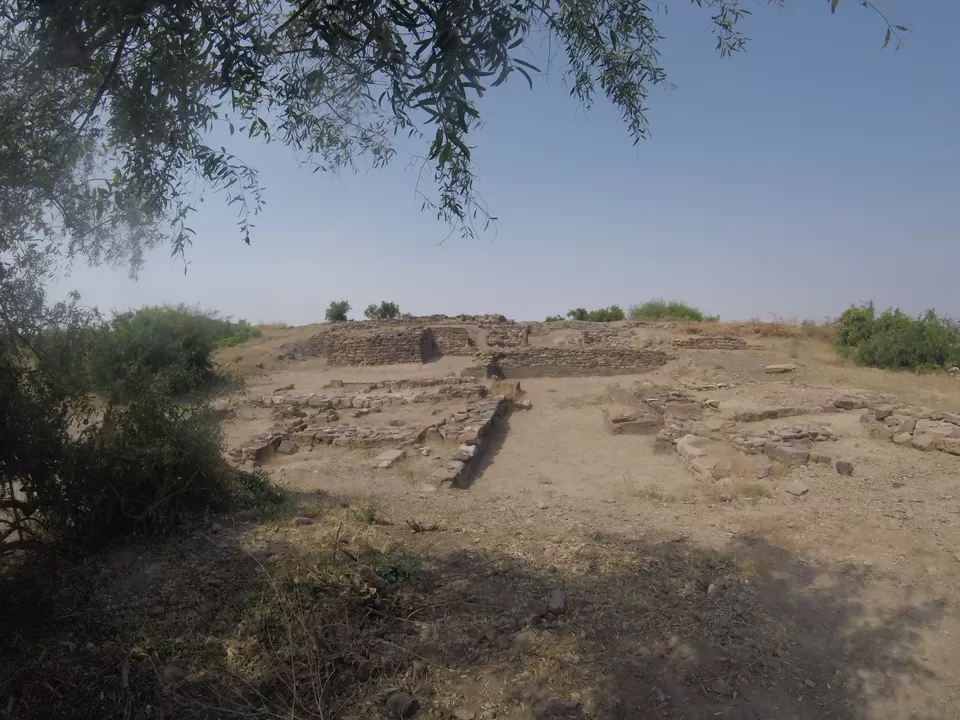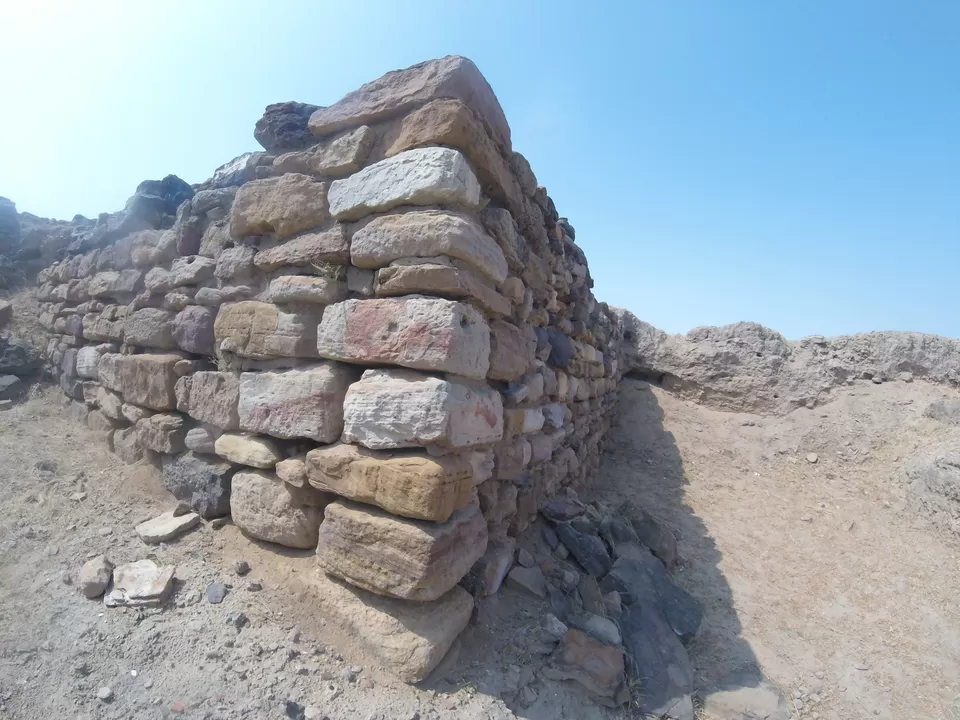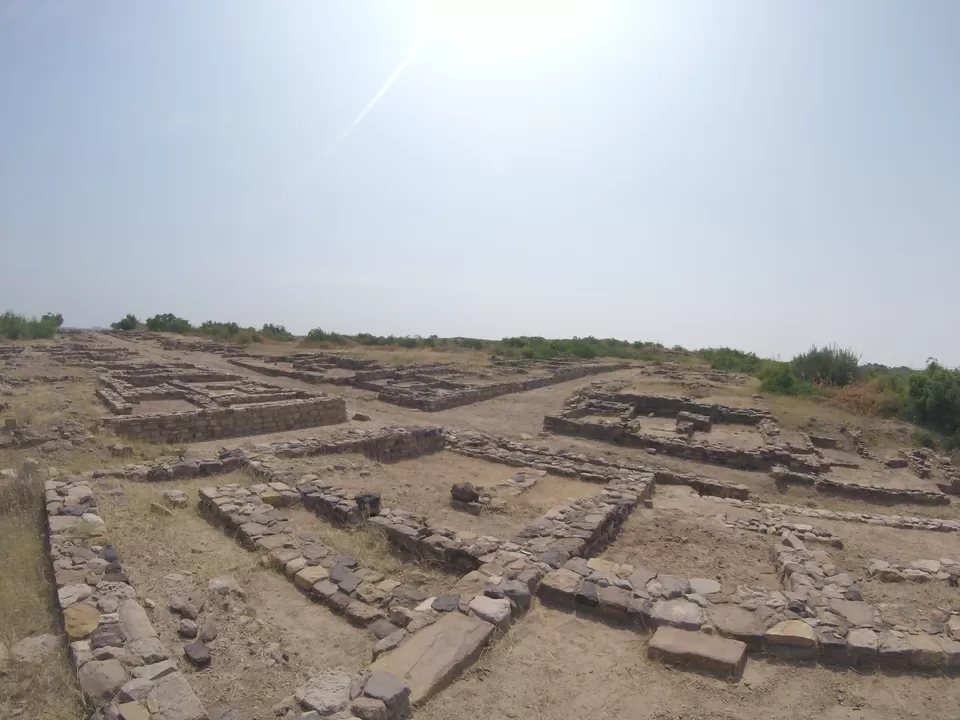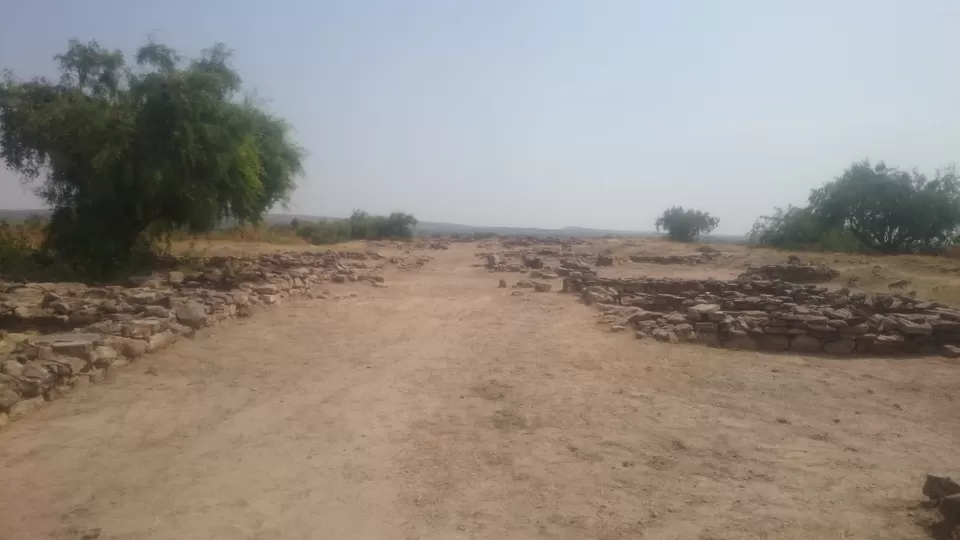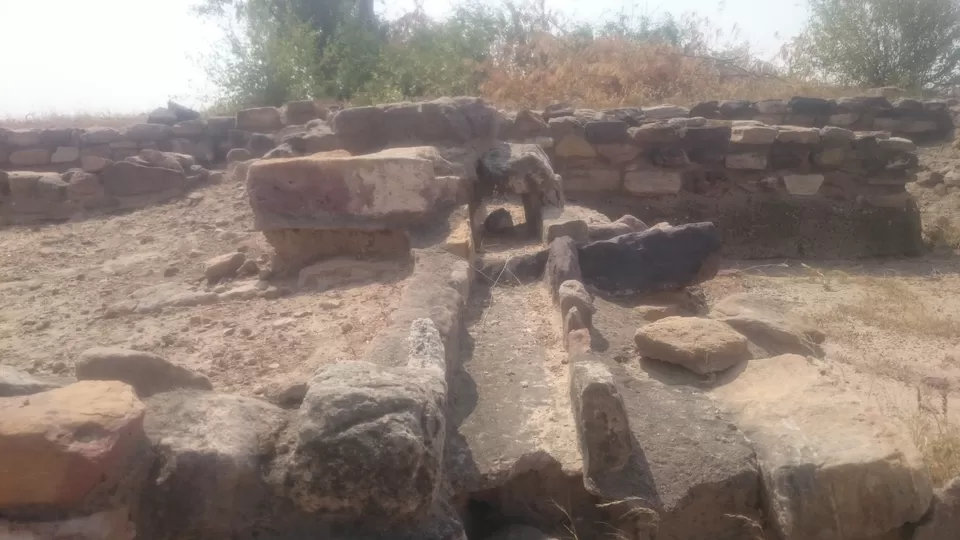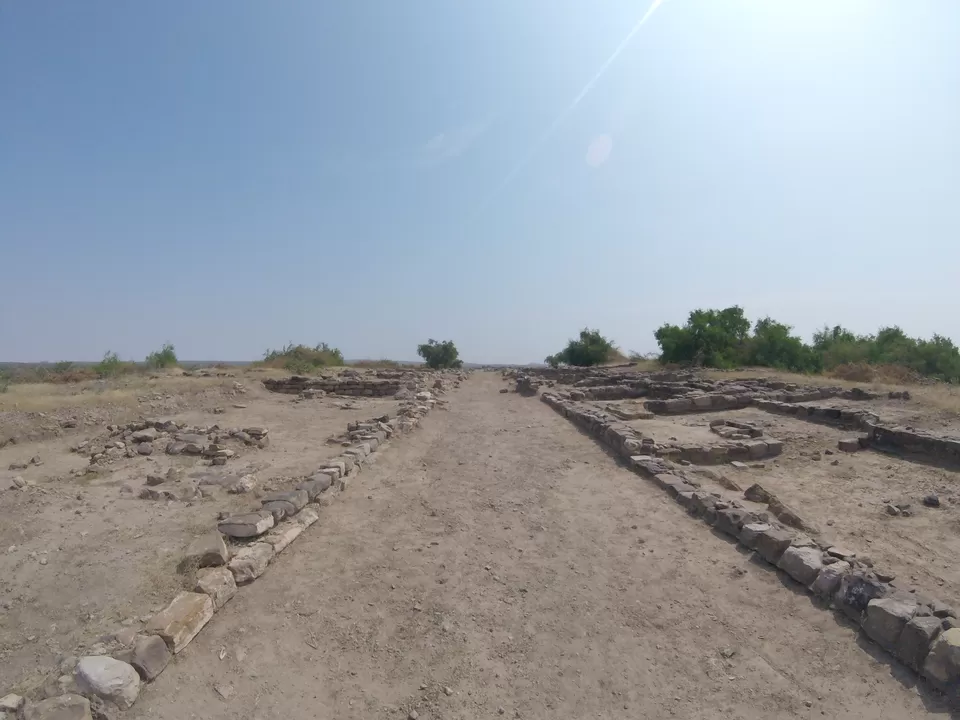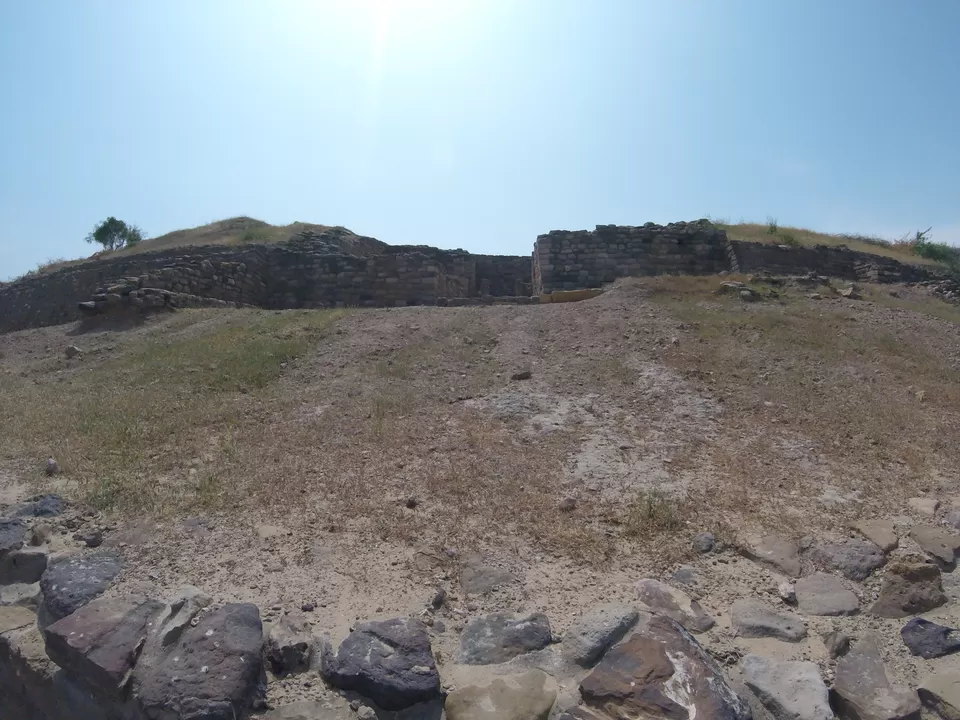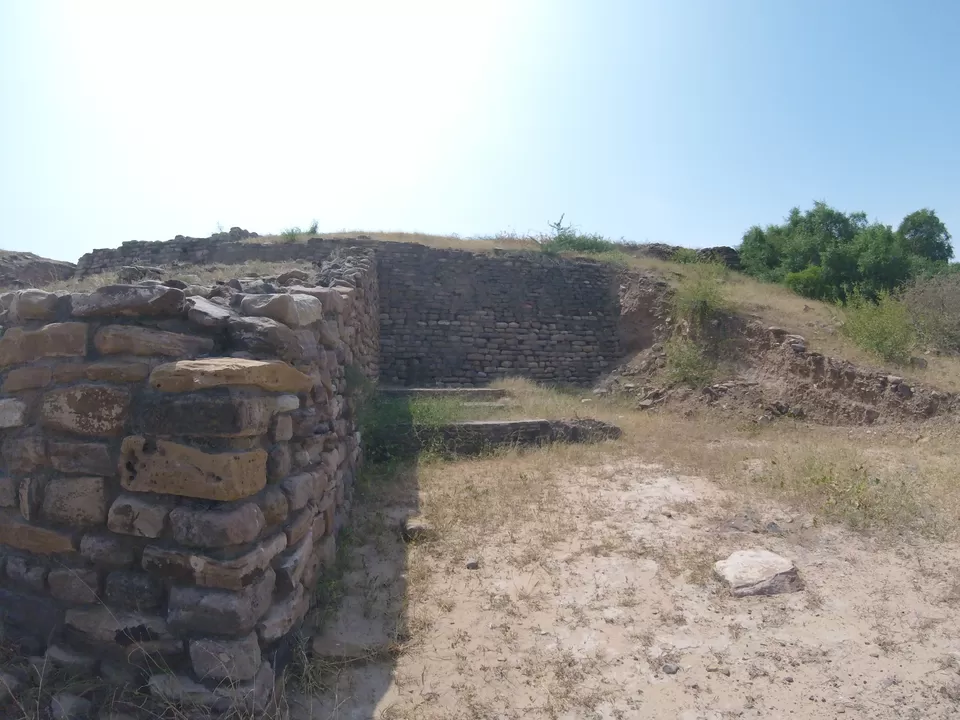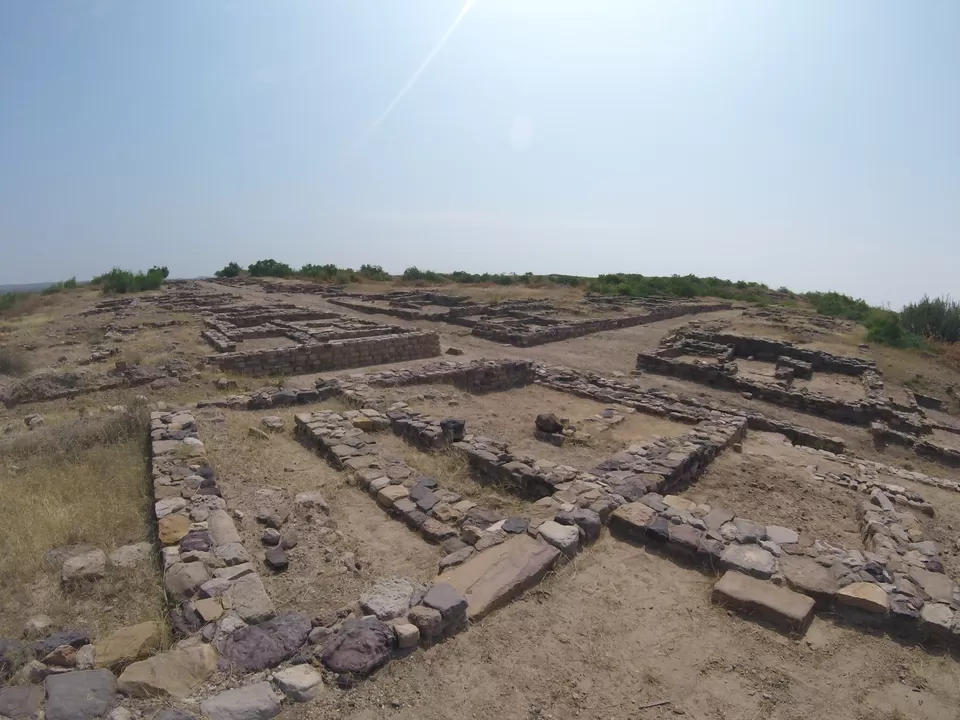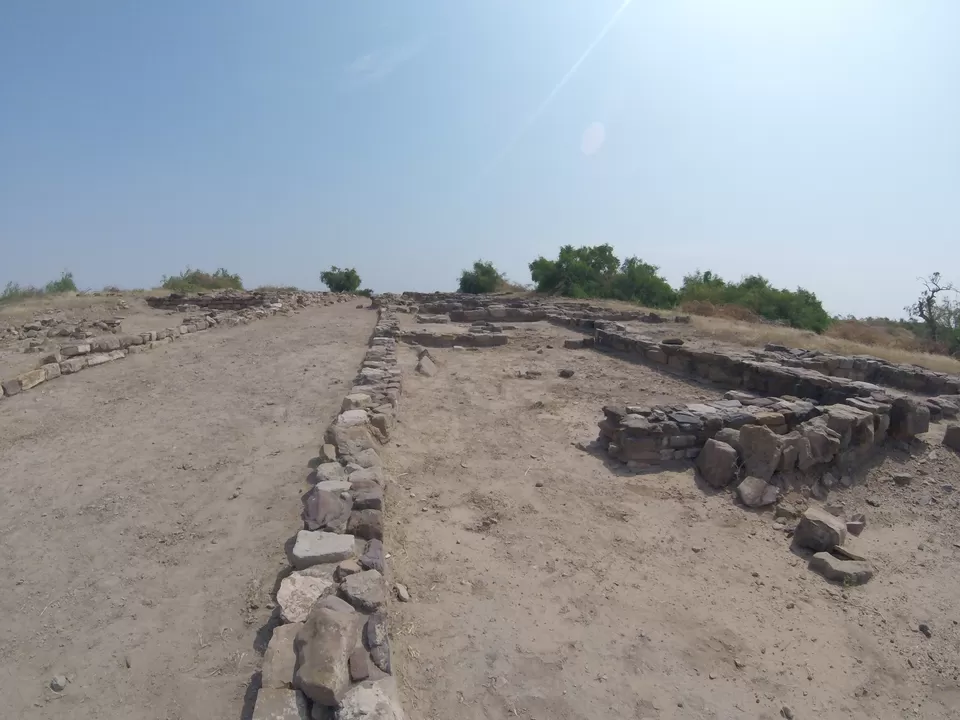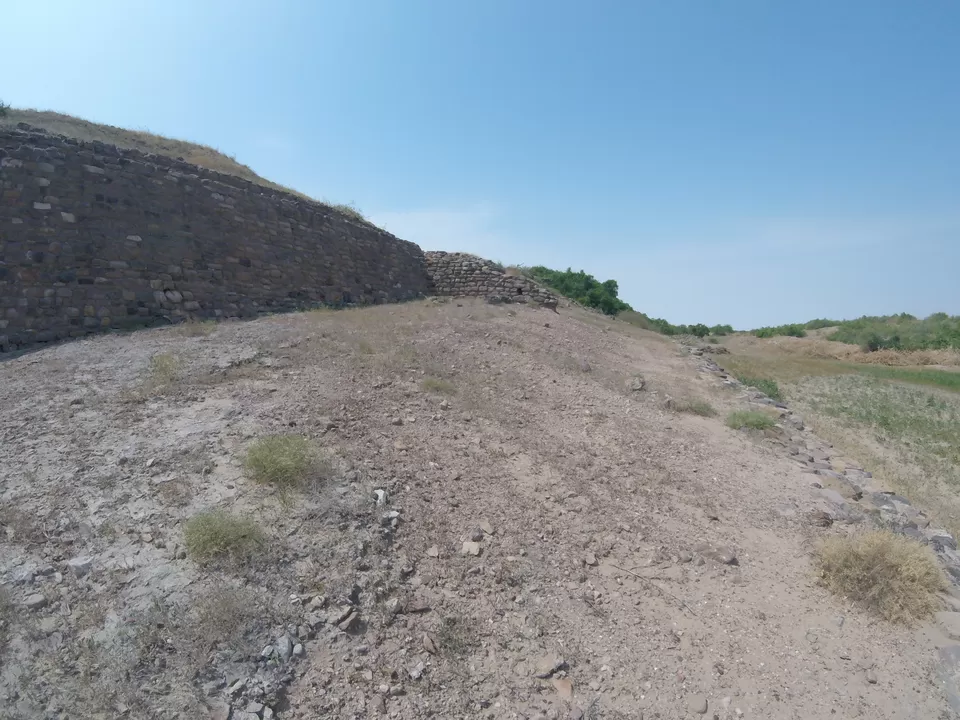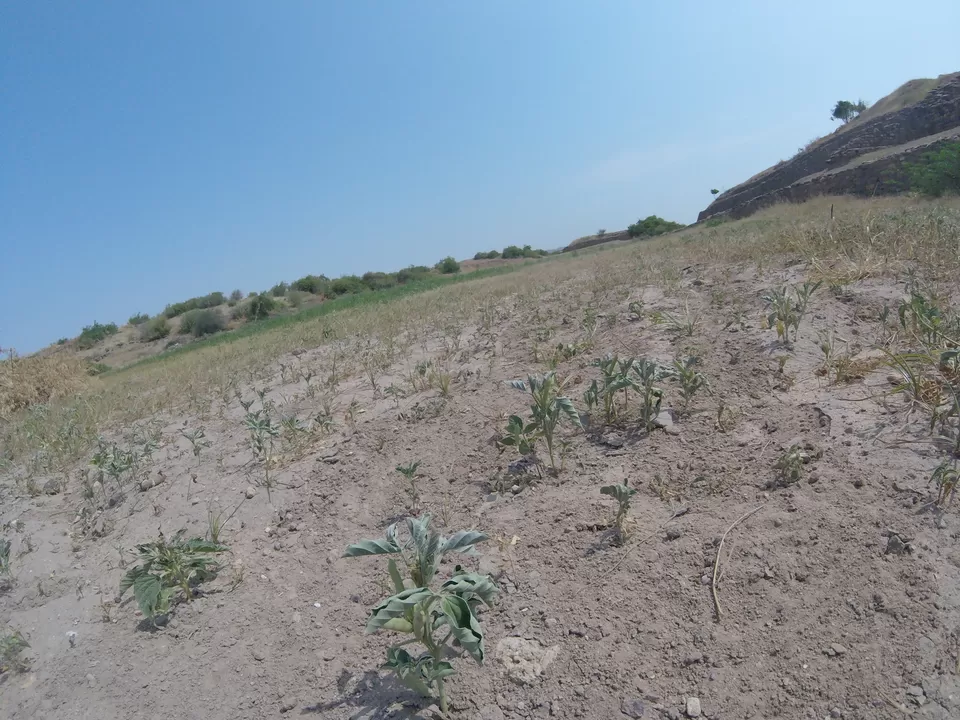 Rann of Kutch is the area where today's modern and civilized people can not survive, but Harappan people had managed to stay in a civilized way and that too 5000 years ago. Dholavira ruins show the brilliance of those people with the balancing and proper use of natural resources.
This city was built and destroyed seven times. We find the evidences of all these stages in the ruined city. During the early stages houses were rectangular; later circular houses were built. After the seventh and last stage, this city could never be rebuilt. Archaeologists believe the scarcity of water was the main reason of the destruction of the city.
A small museum is also there at the entrance of the site which gives you an insight of how people lived in that era. I had read everywhere about the drainage system of Harappan civilization. I was indeed mesmerized seeing the marvelous use of natural water and sewage system even better than our modern societies. We always use a trending and technical word 'rainwater-harvesting' without thinking about it; Every environmentalist feels proud of using this word. I could see the live brilliant example of this method. Iron was not discovered by that time. They built their weapons using copper and bronze. Those people didn't have technical tools like we have today but they learnt to use properly whatever they had. Currently dholavira is surrounded by great desert of rann. At that time, it might be an island surrounded by the sea.
Water conservation of Dholavira speaks volume of the ingenuity of the people who developed a system based on rainwater harvesting to support life in a parched and deserted landscape, with scanty sweet water. A complex water system comprising of large rock-cut reservoirs located around fortfication and rock-cut wells were developed. Huge stone drains can be seen in the city which directed rain water to the wells , creating a series of reservoirs. The city also drew water from the seasonal streams. Every drop of water was conserved to ensure survival. How much technically sophisticated the people of Dholavira were!
Dholavira can definitely be called the lake city of Indus valley civilization. It is literally a paradise in the desert.
It was 1 pm afternoon. I had been visiting the ruined city for 3 hours in the temperature of more than 40 degrees. Then I decided to move to my next destination. Next day I had to travel from one desert to another but with different hue. I was going to say good bye to Gujrat and moving to another colourful state of India. I was going to witness the massive sandcastle, still alive, rising from the sandy plains. I would be visiting the golden city of India and the remotest city of the great Thar desert .