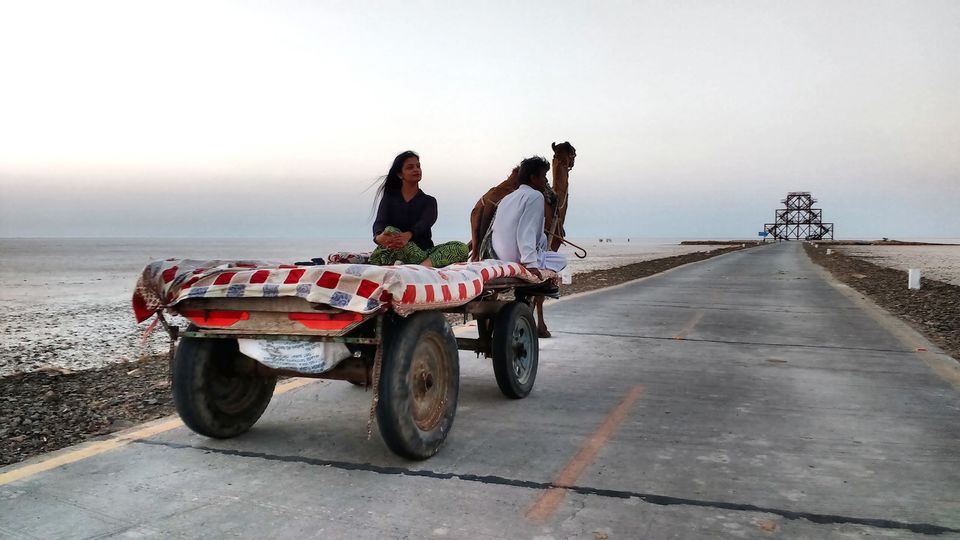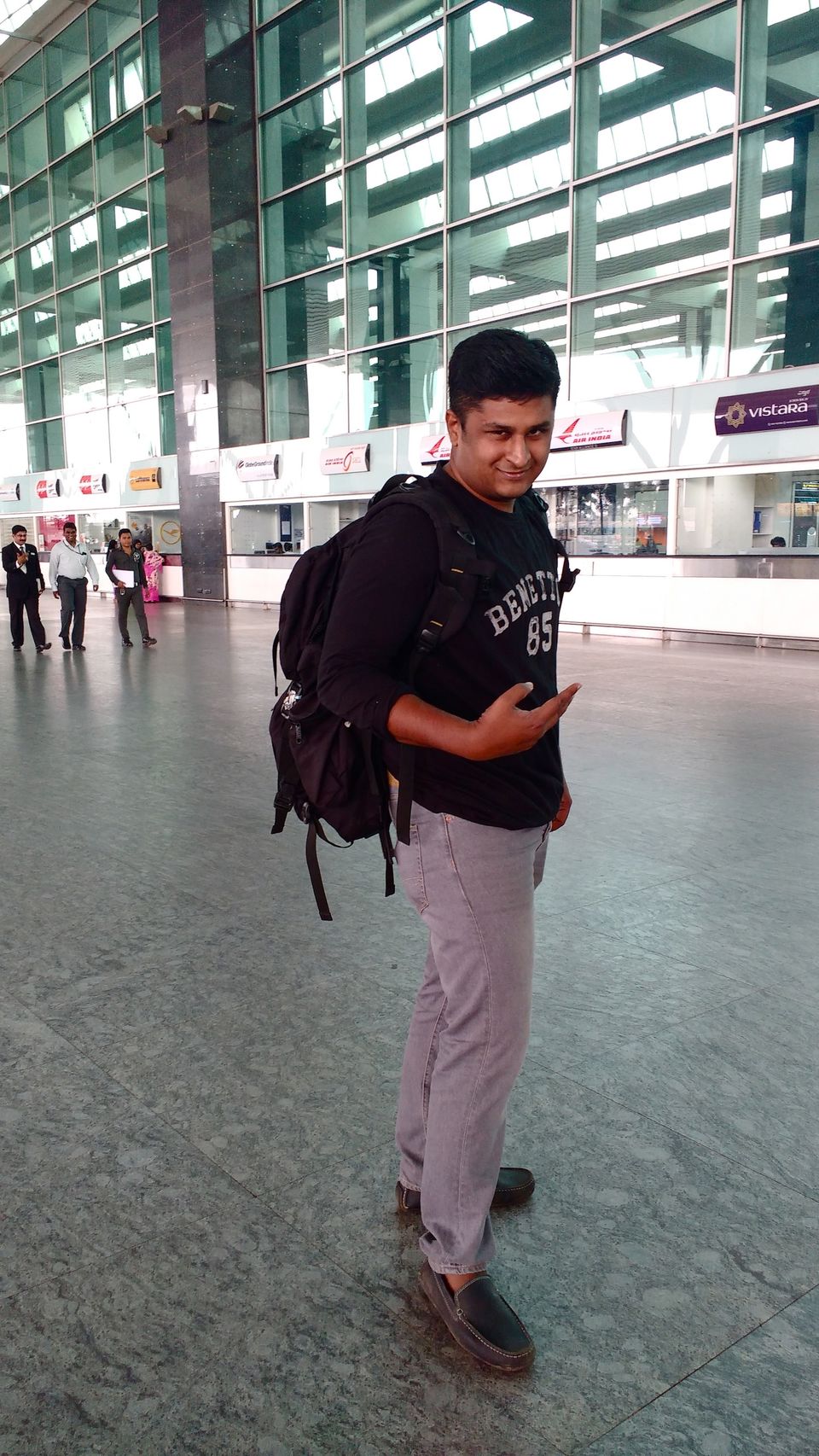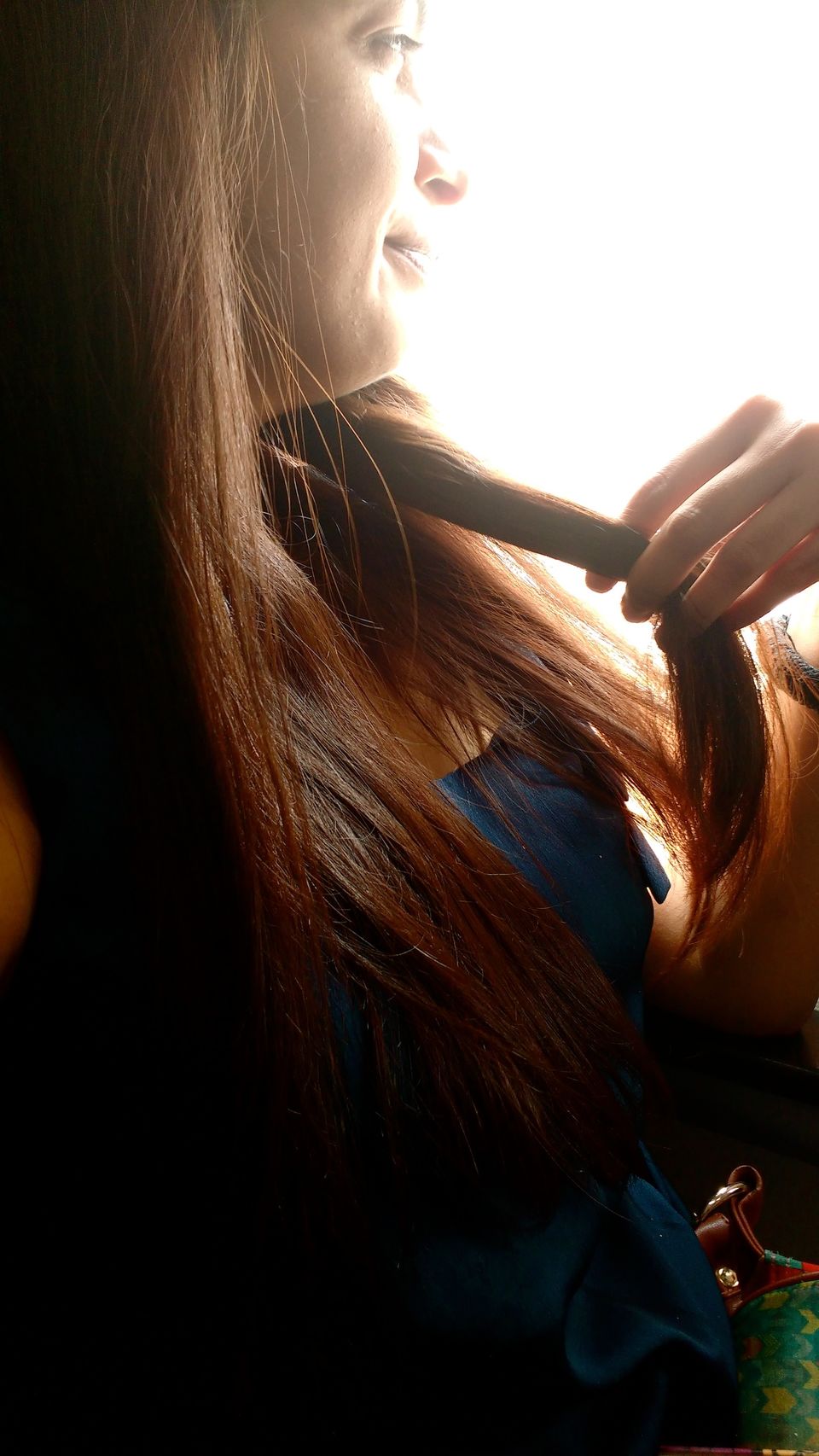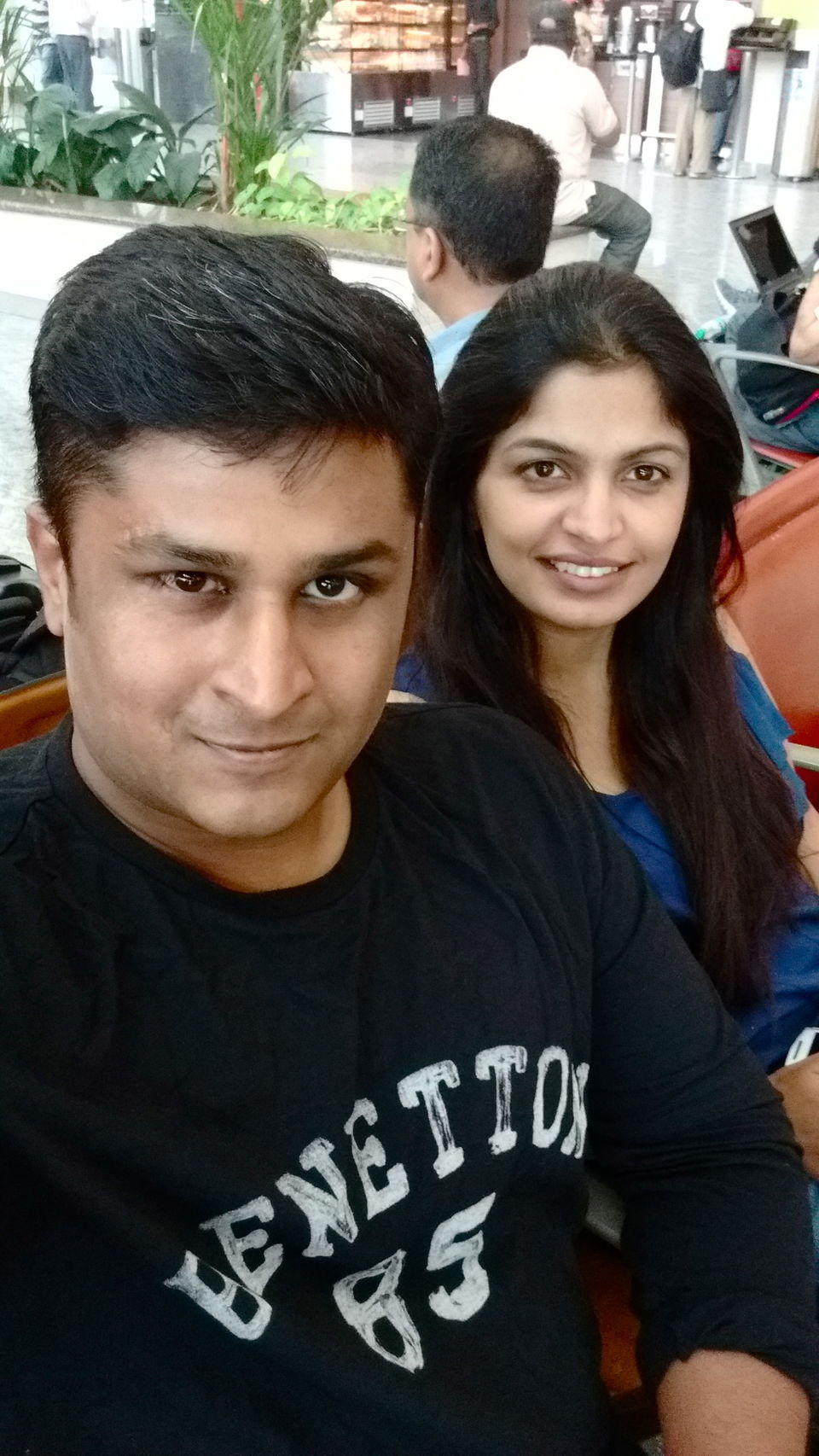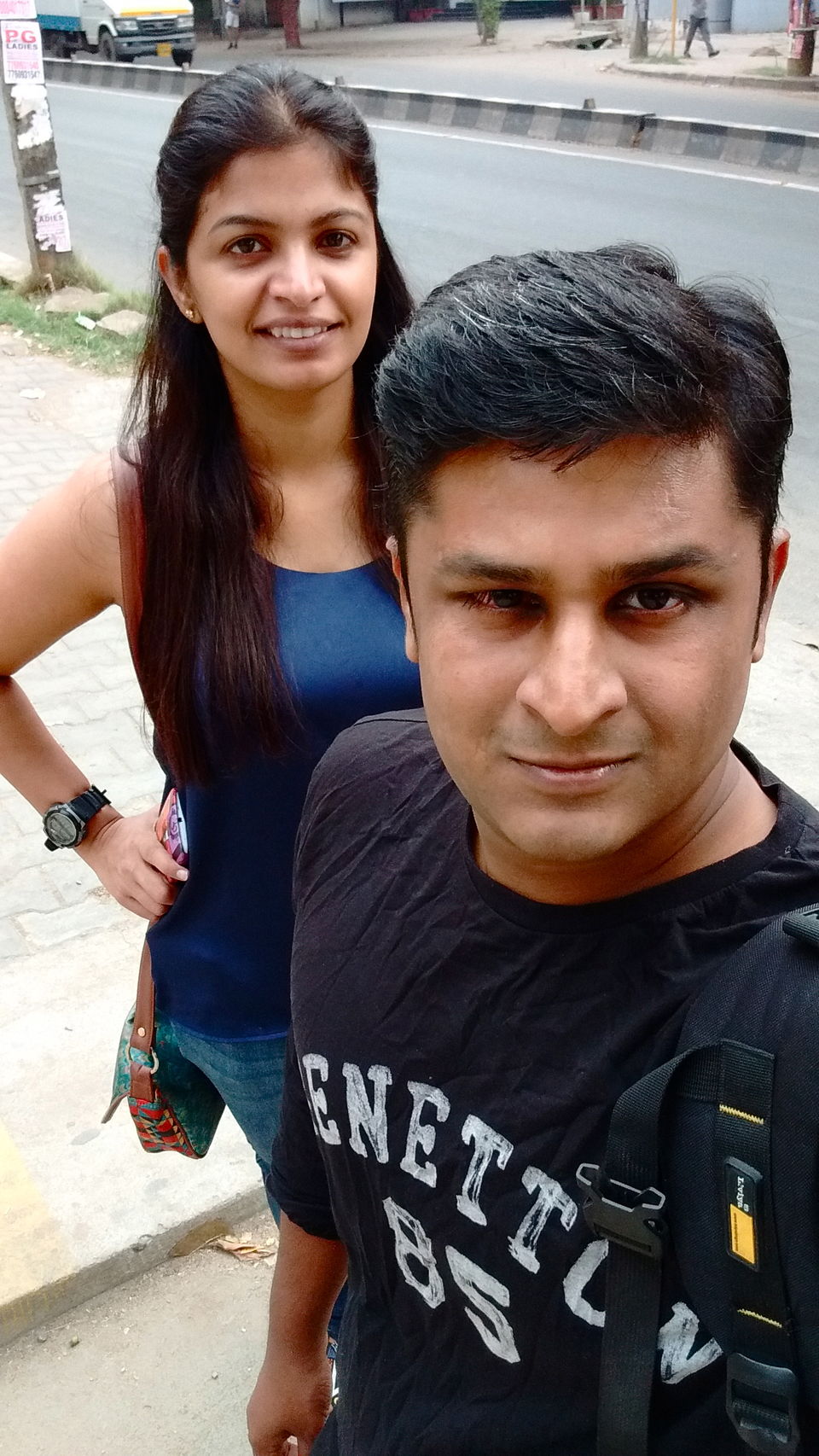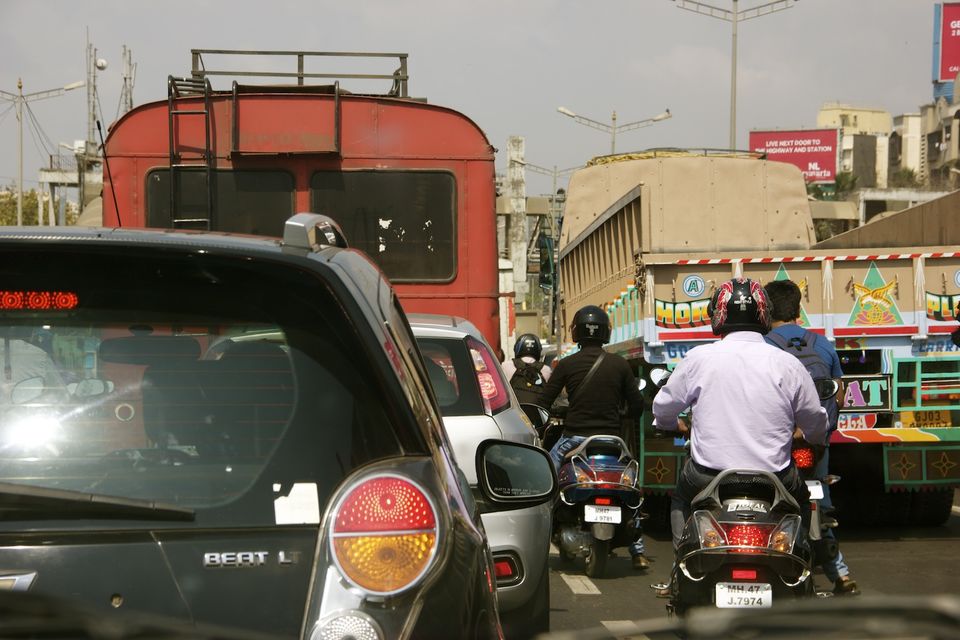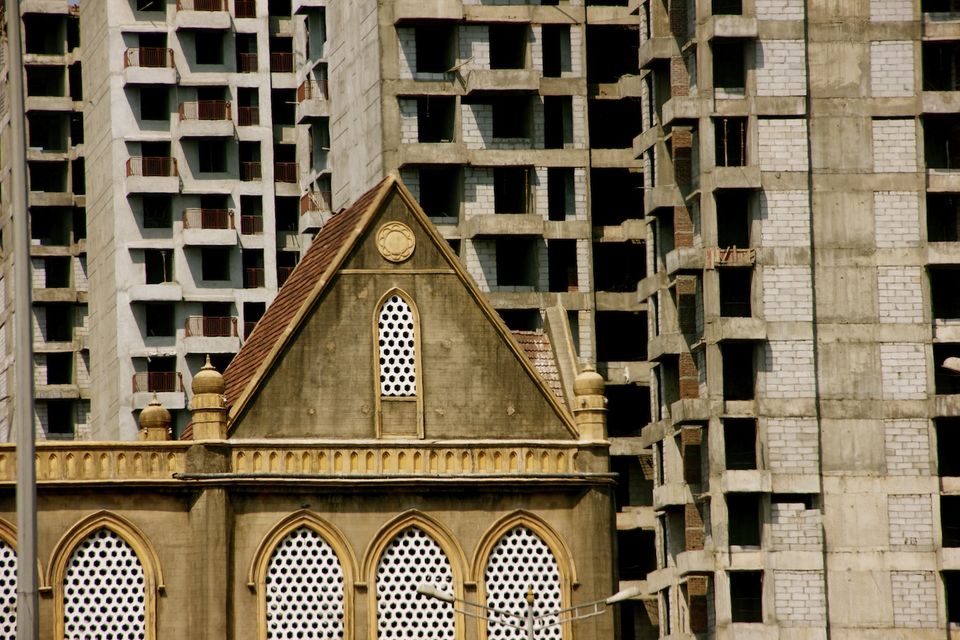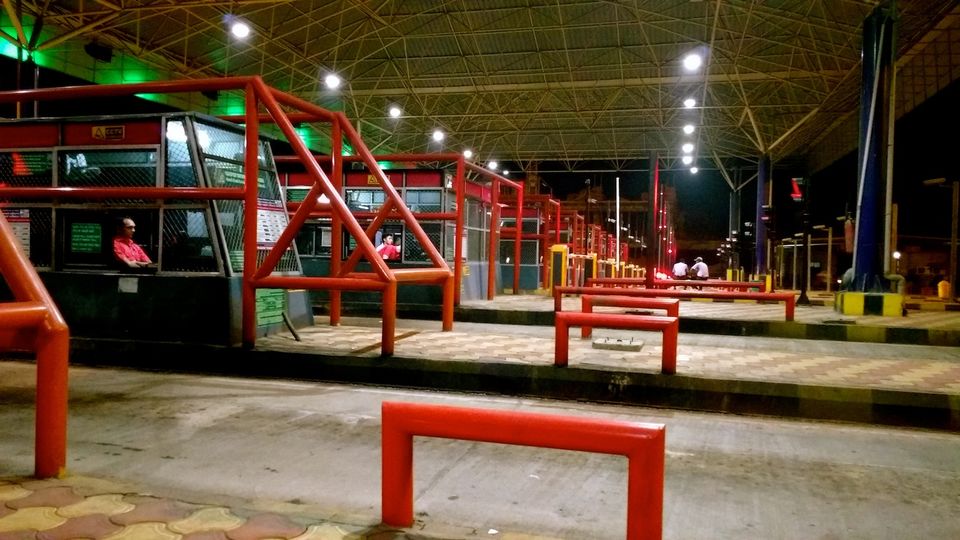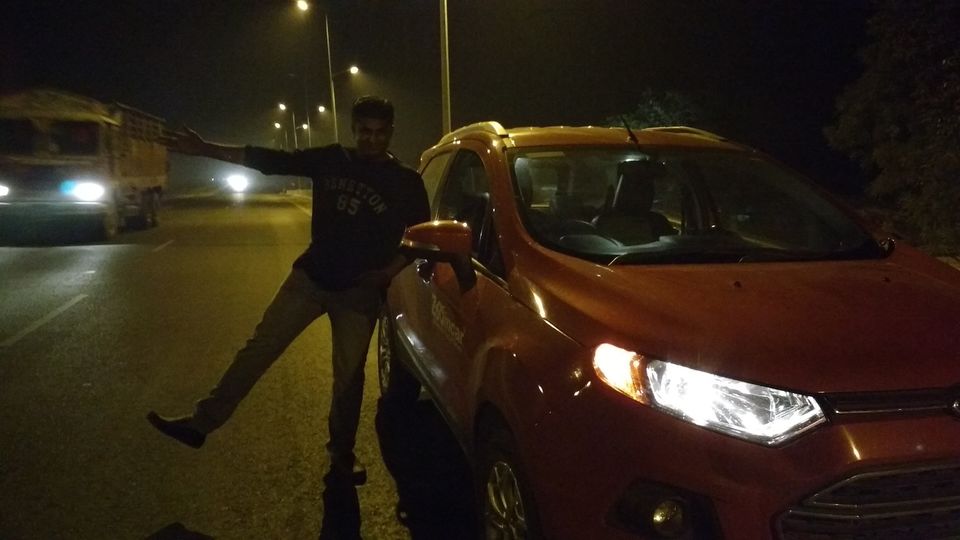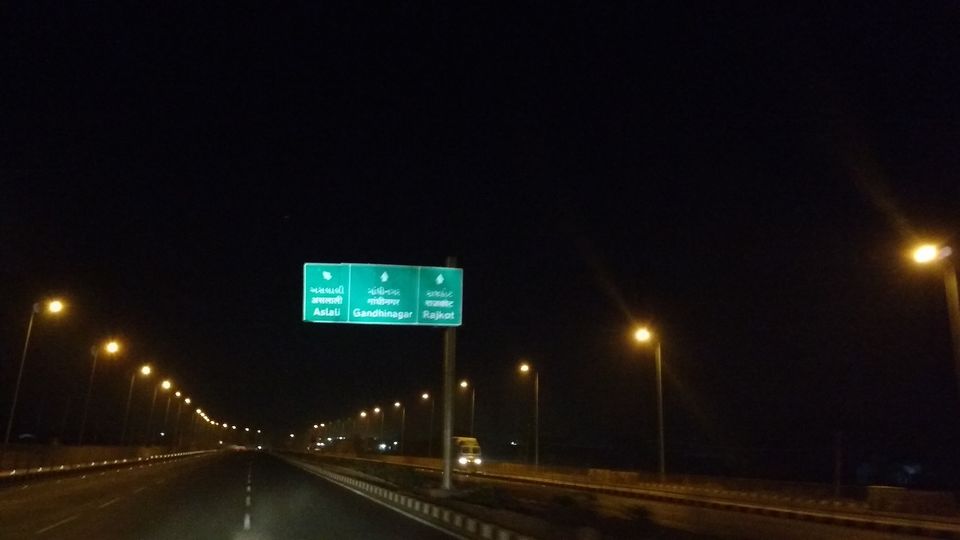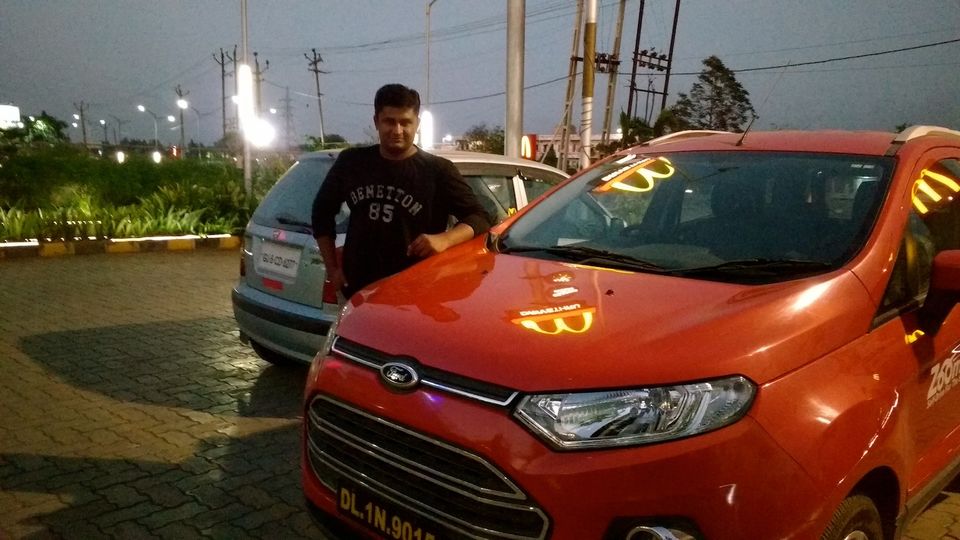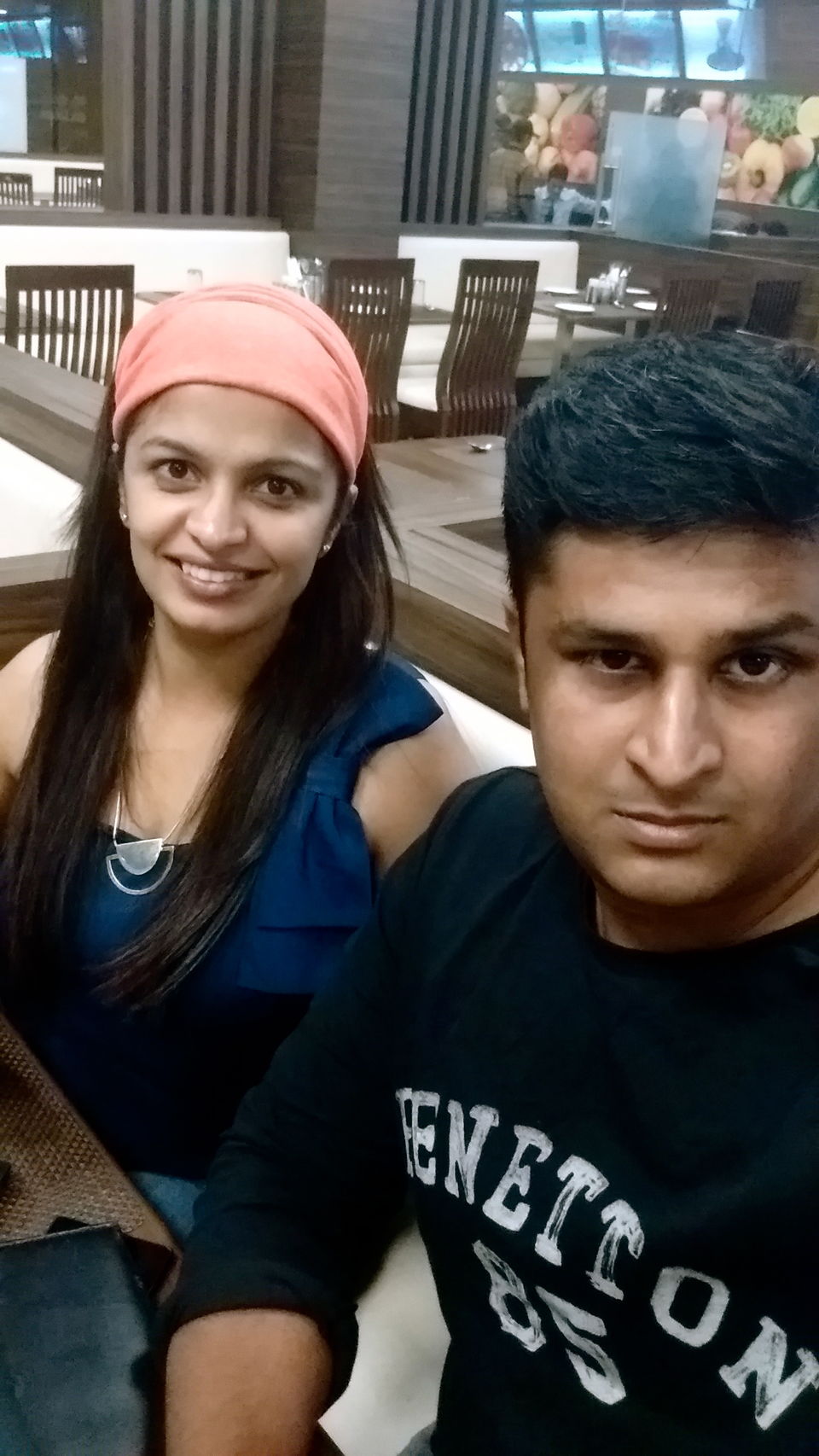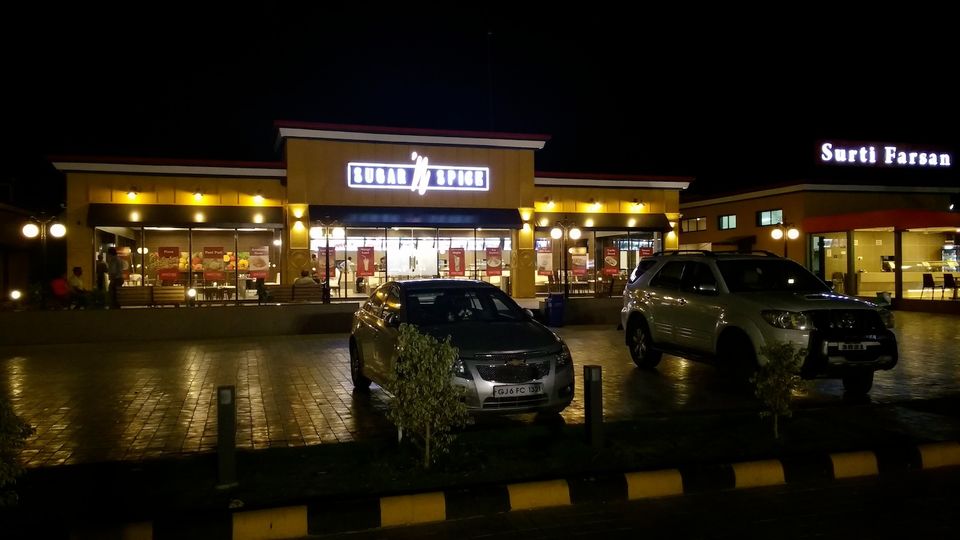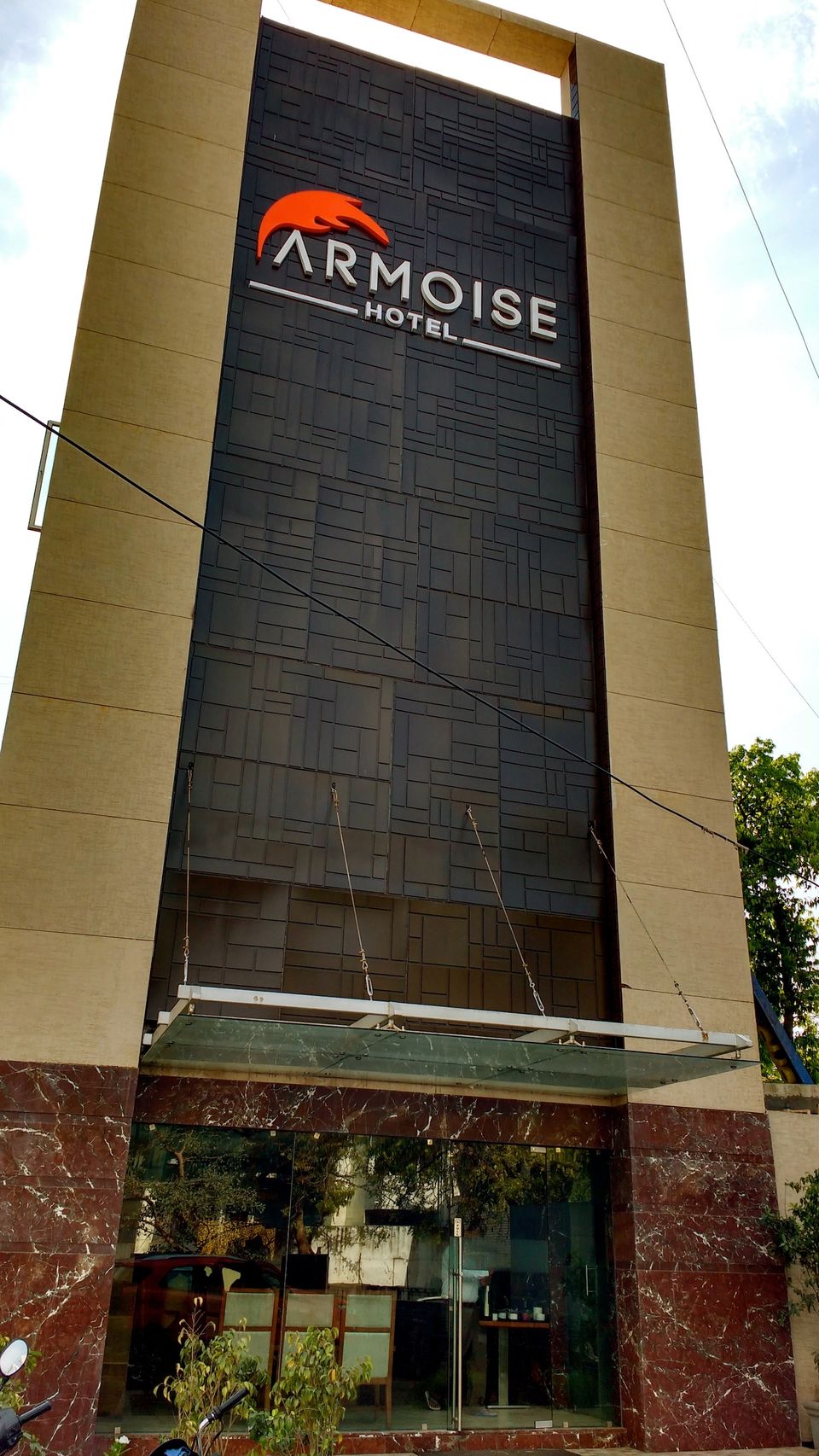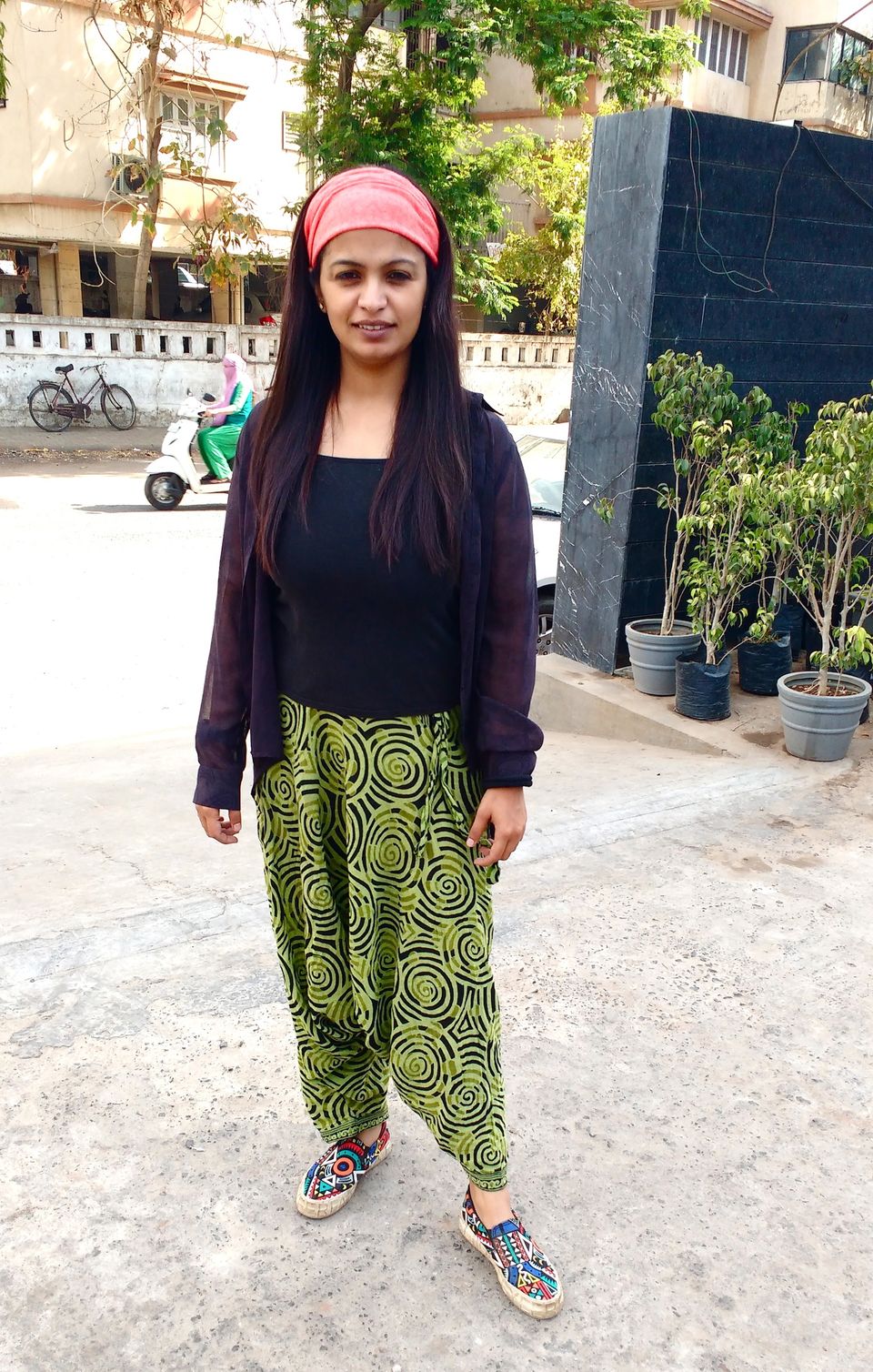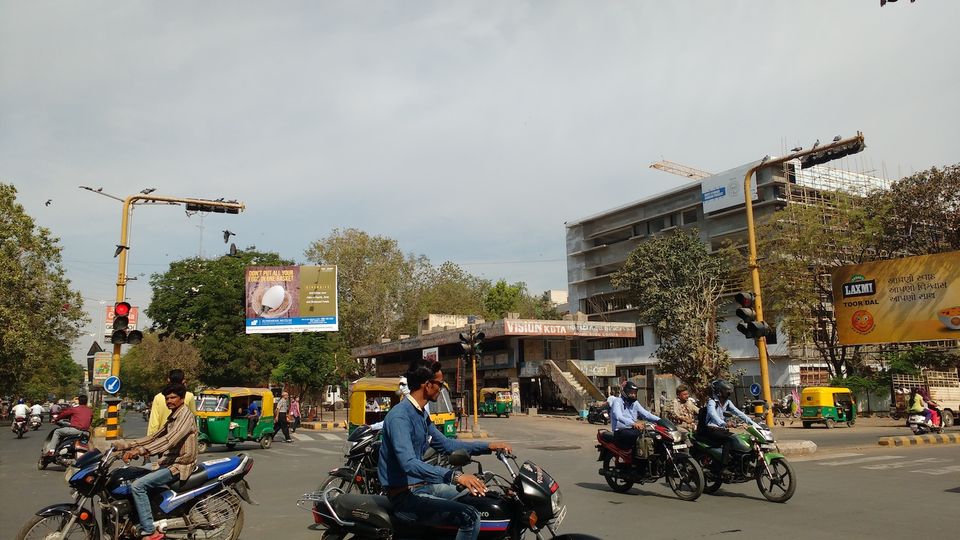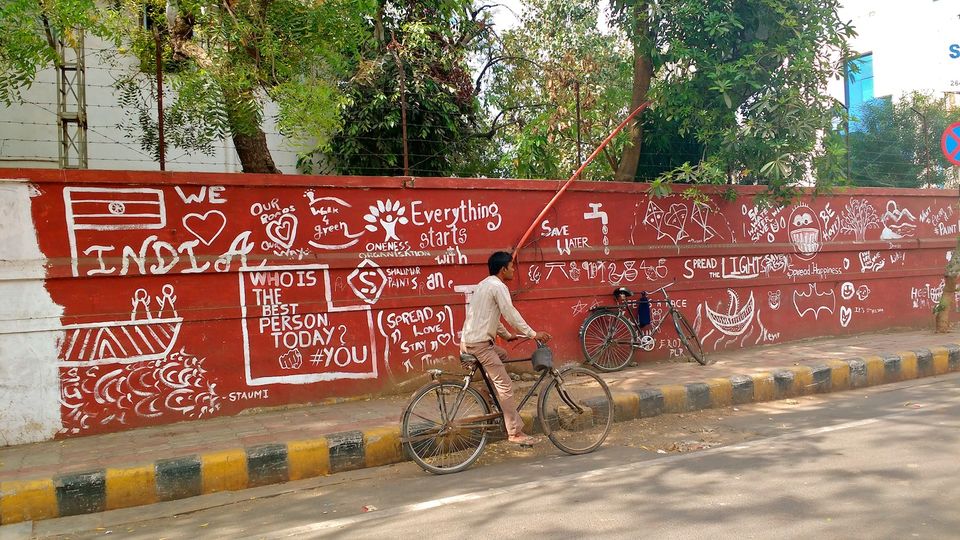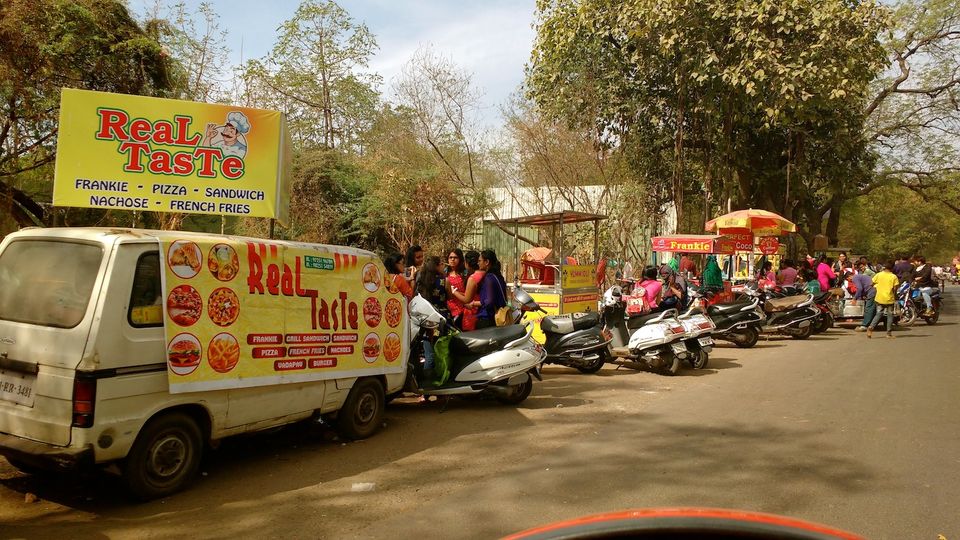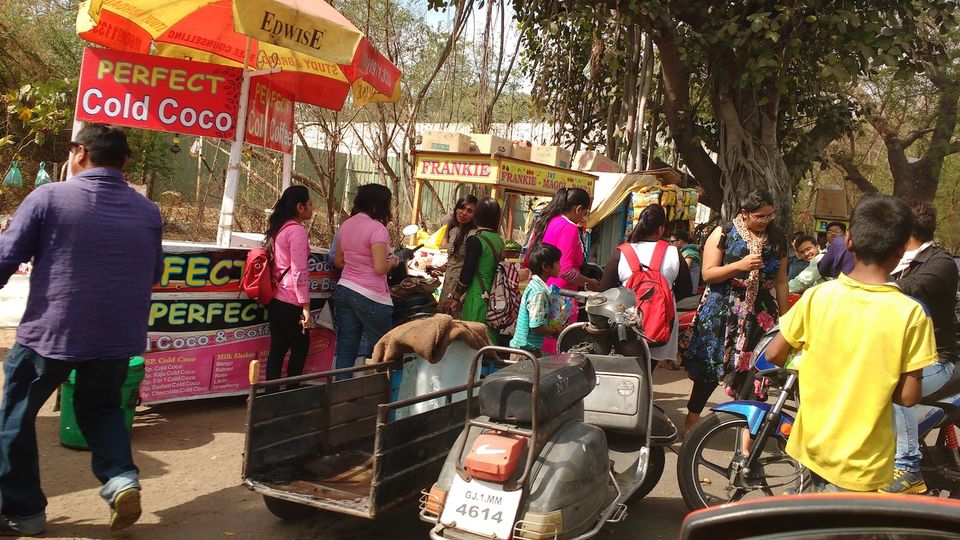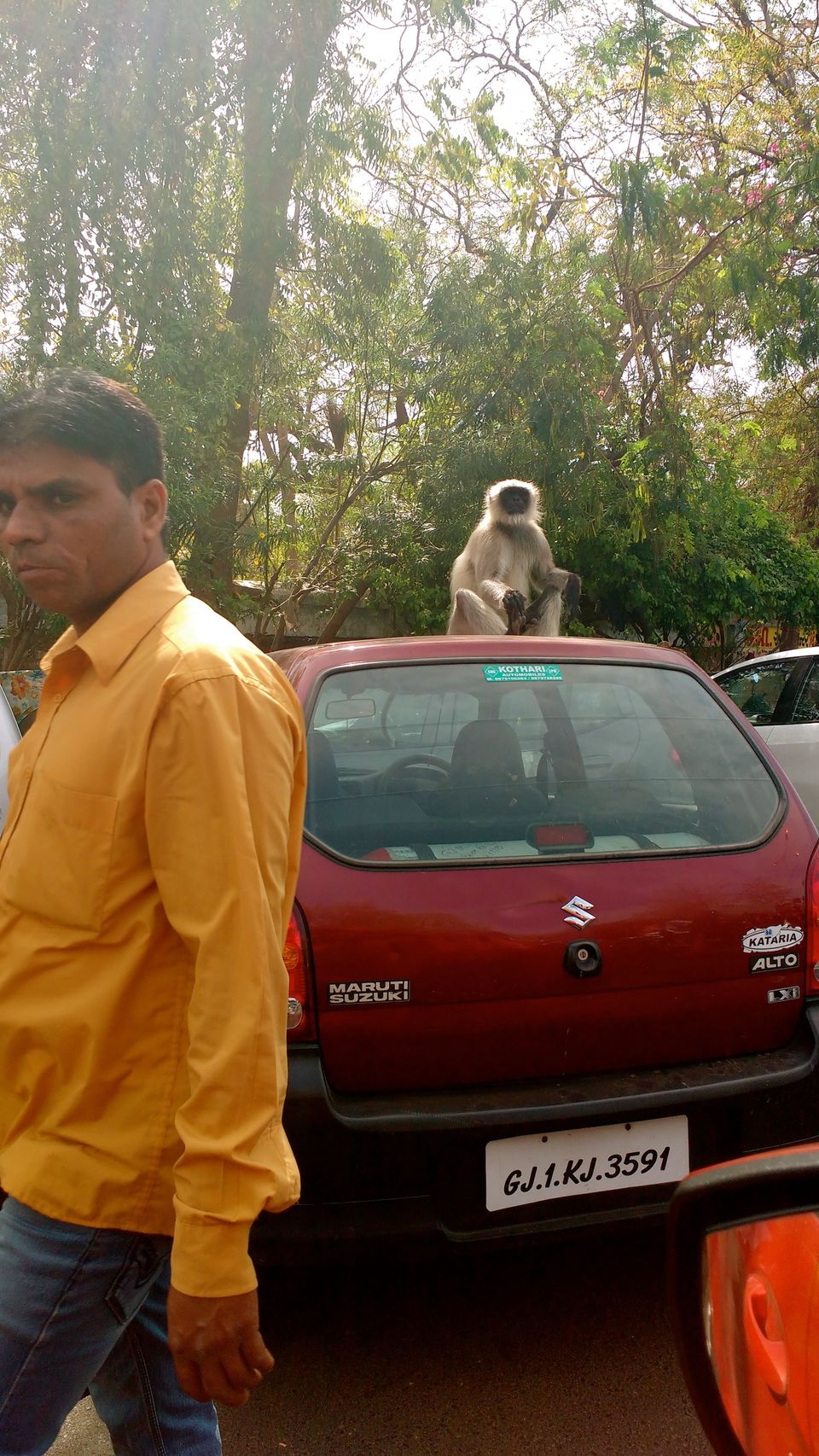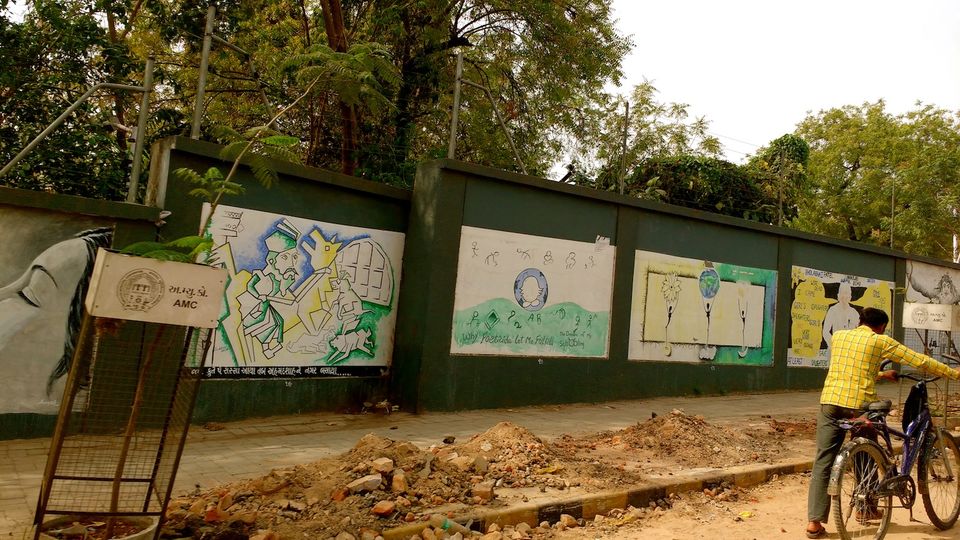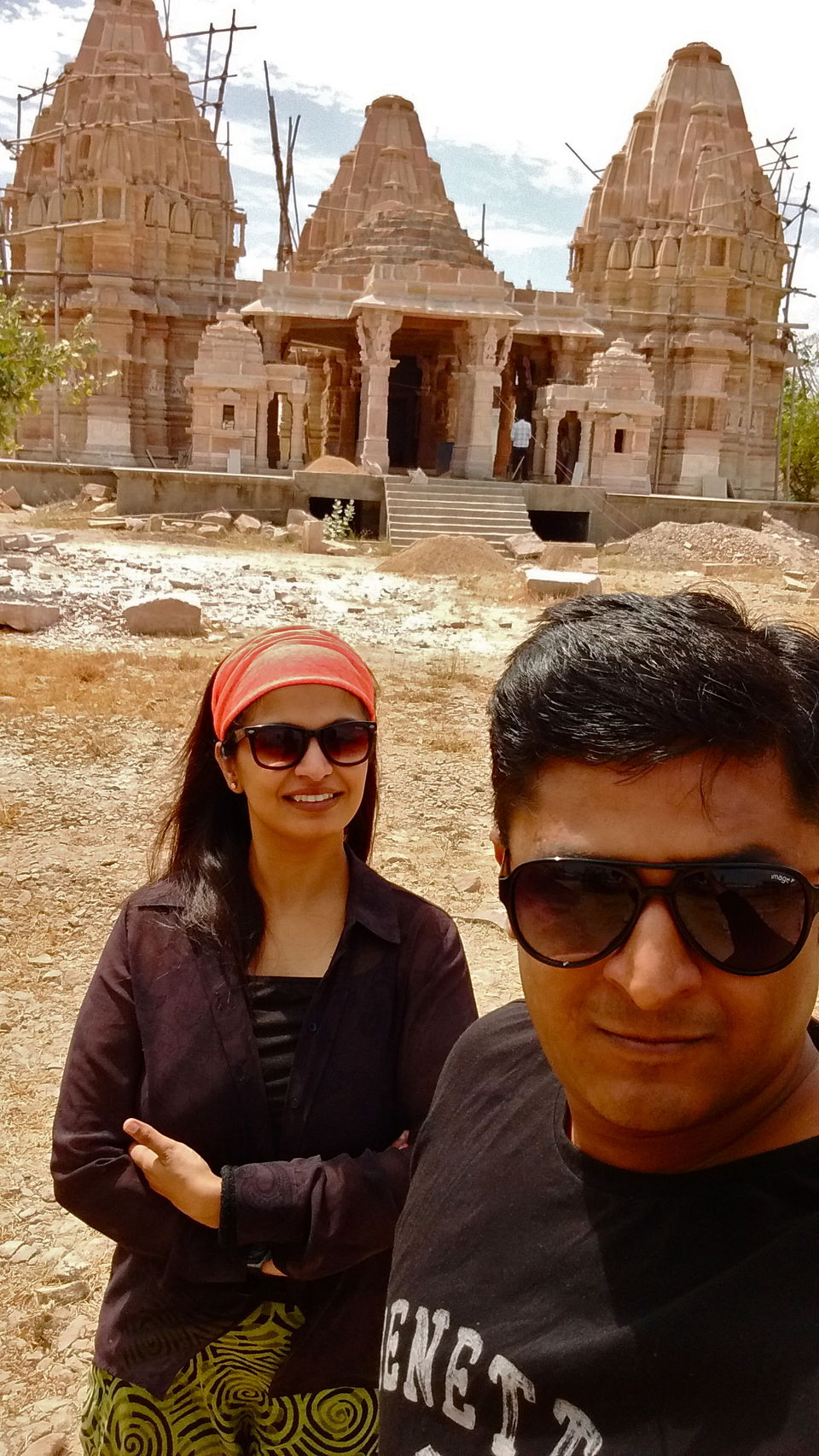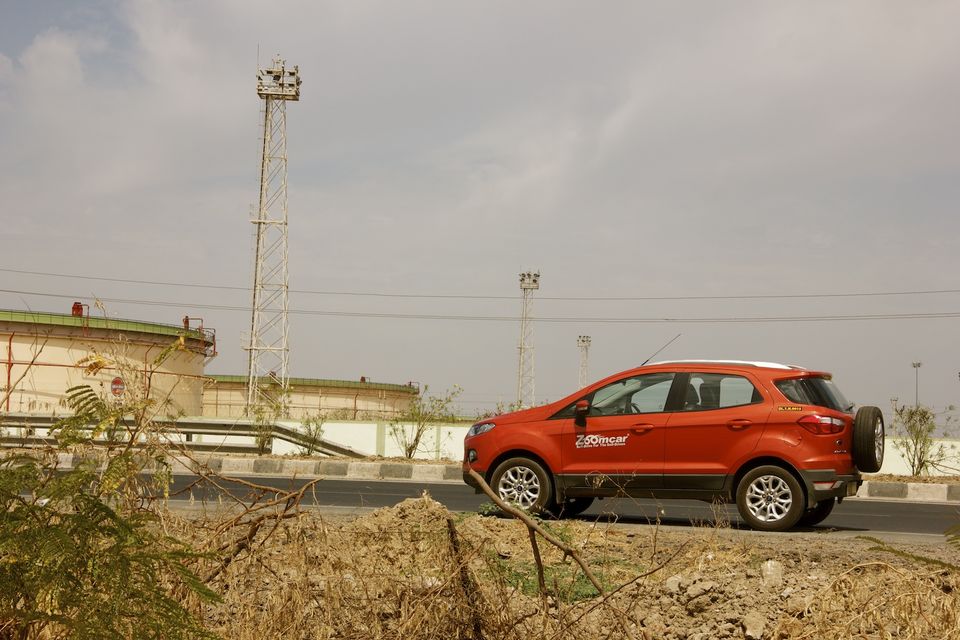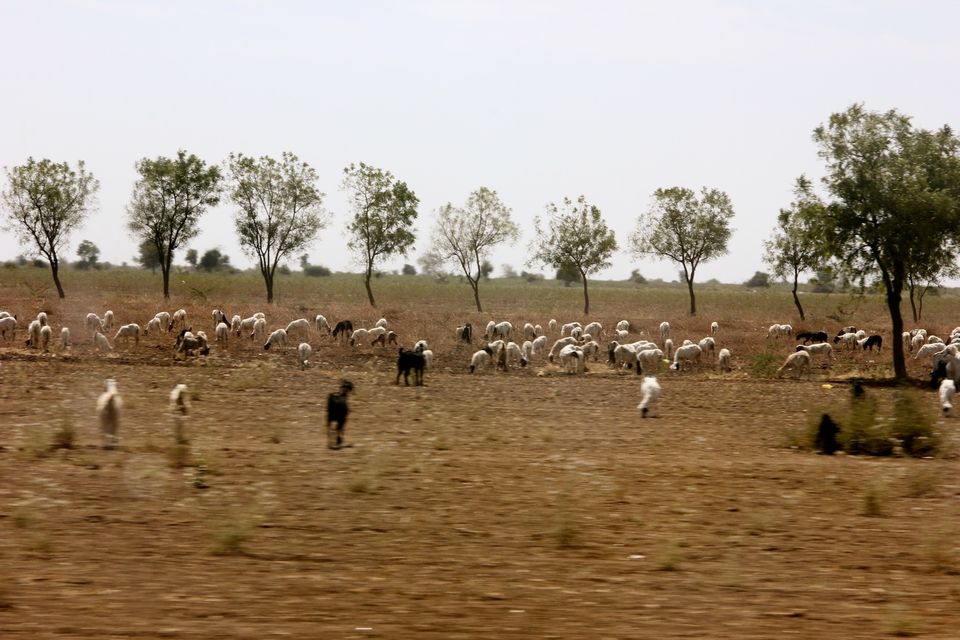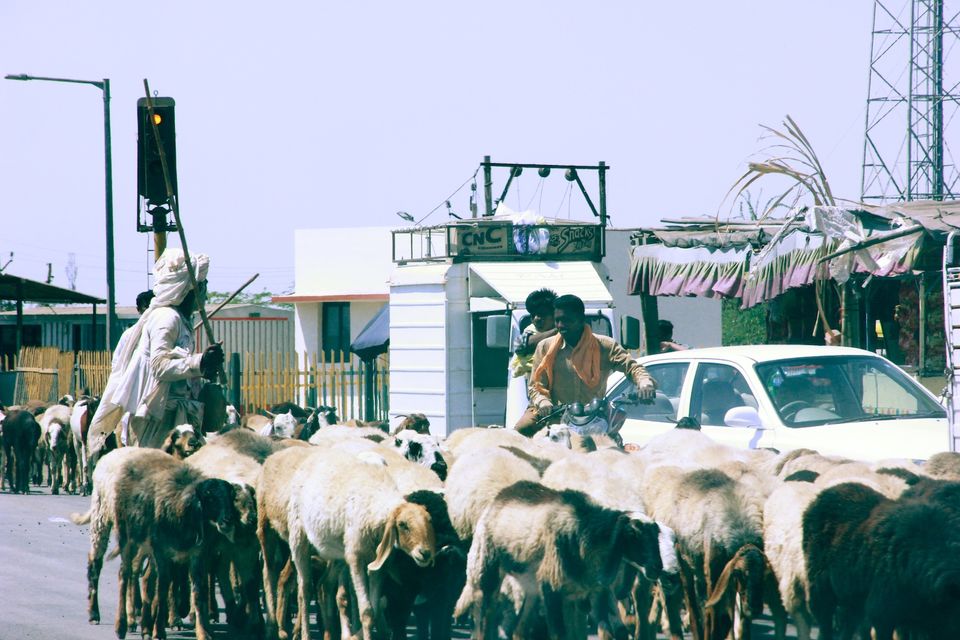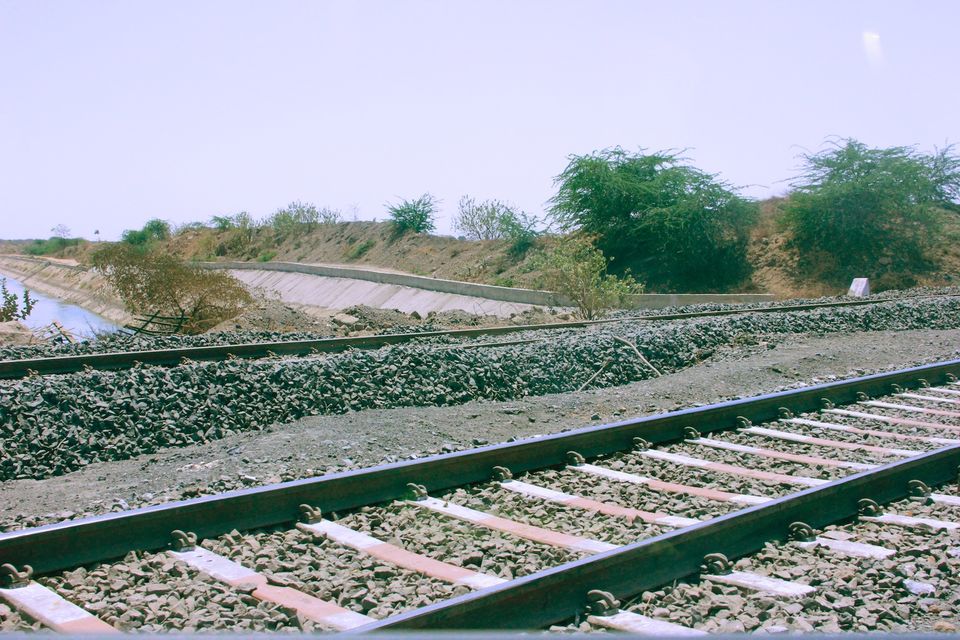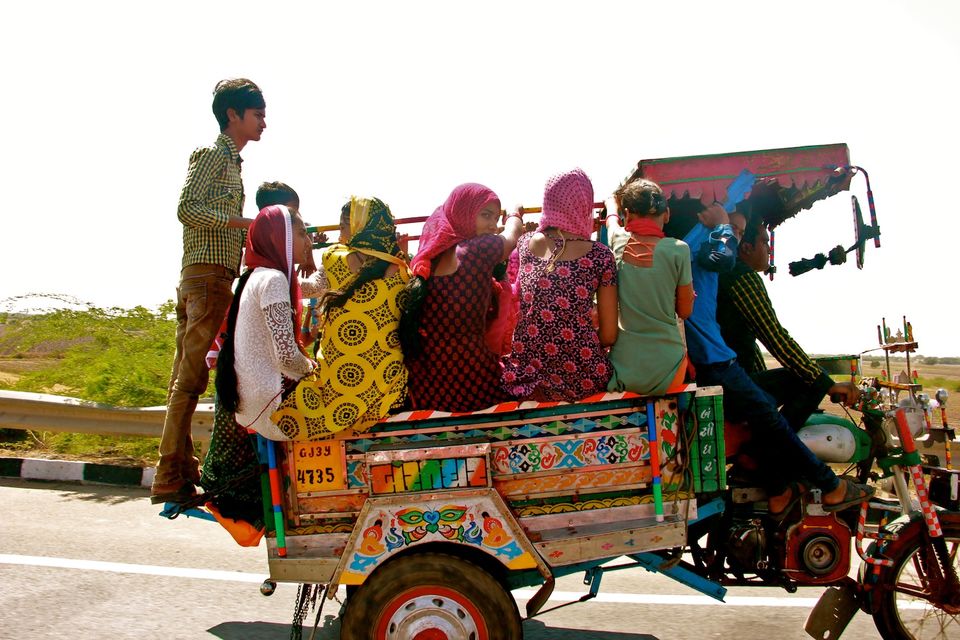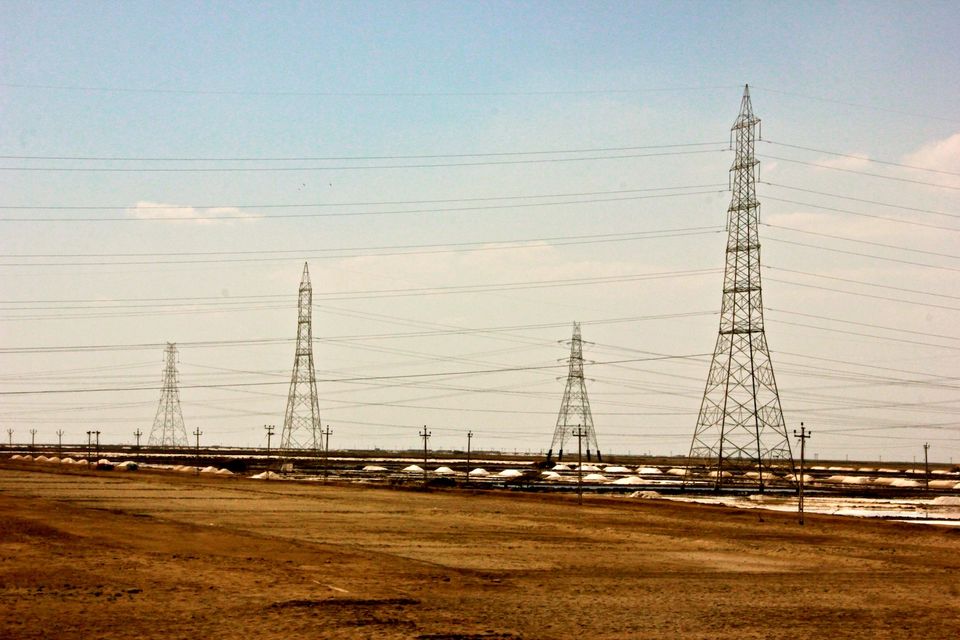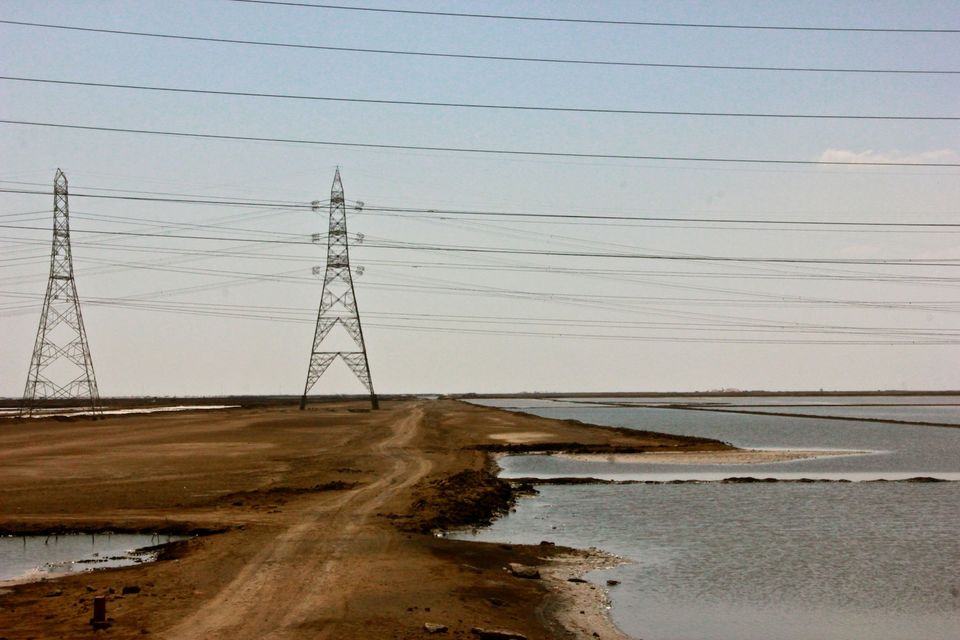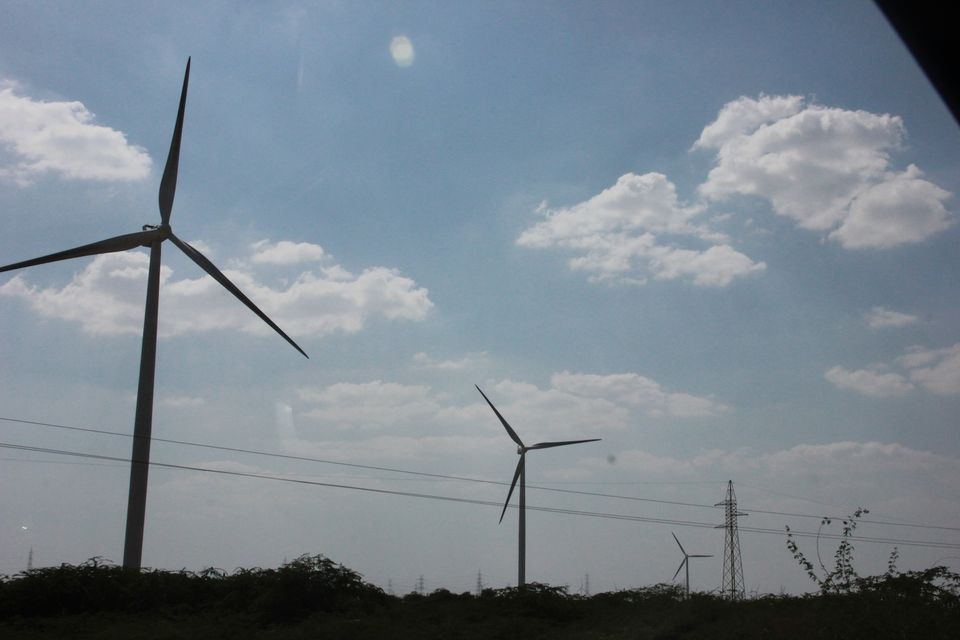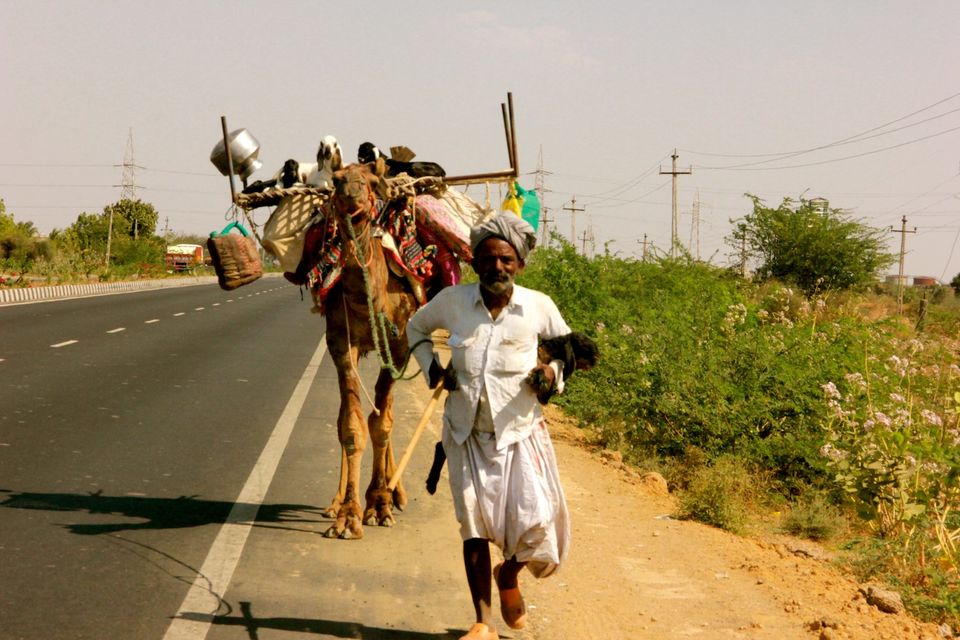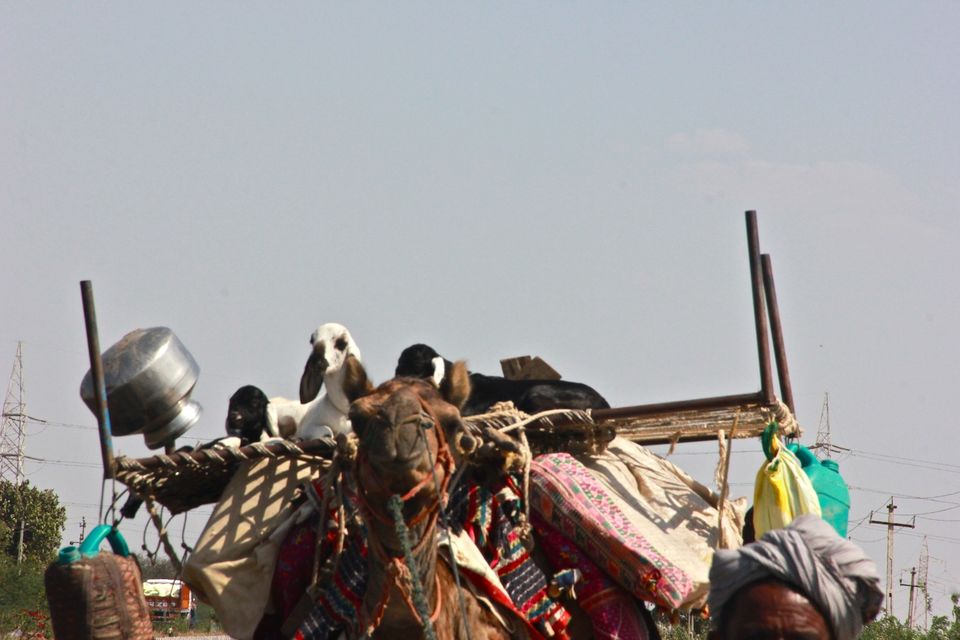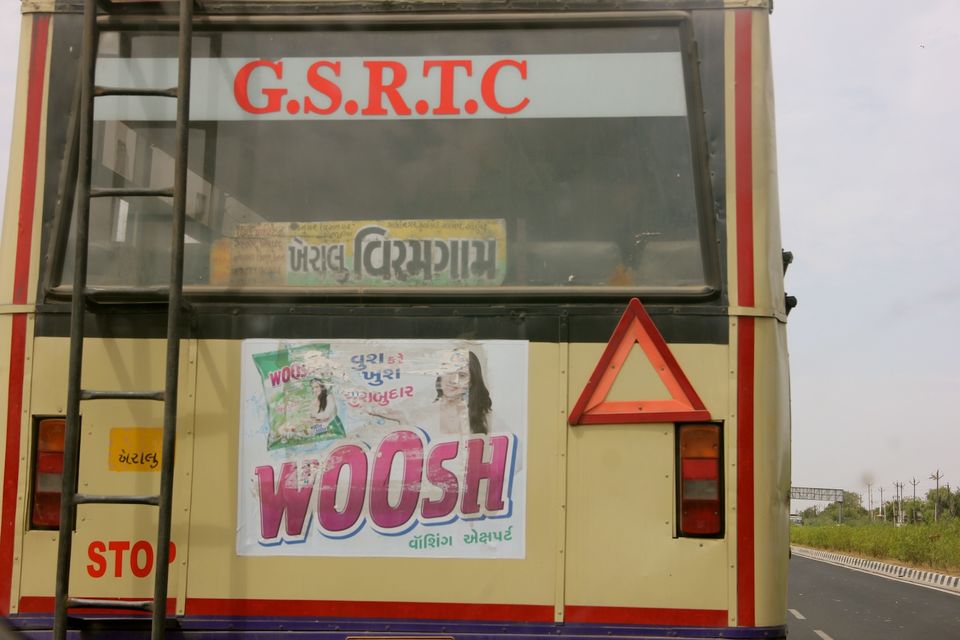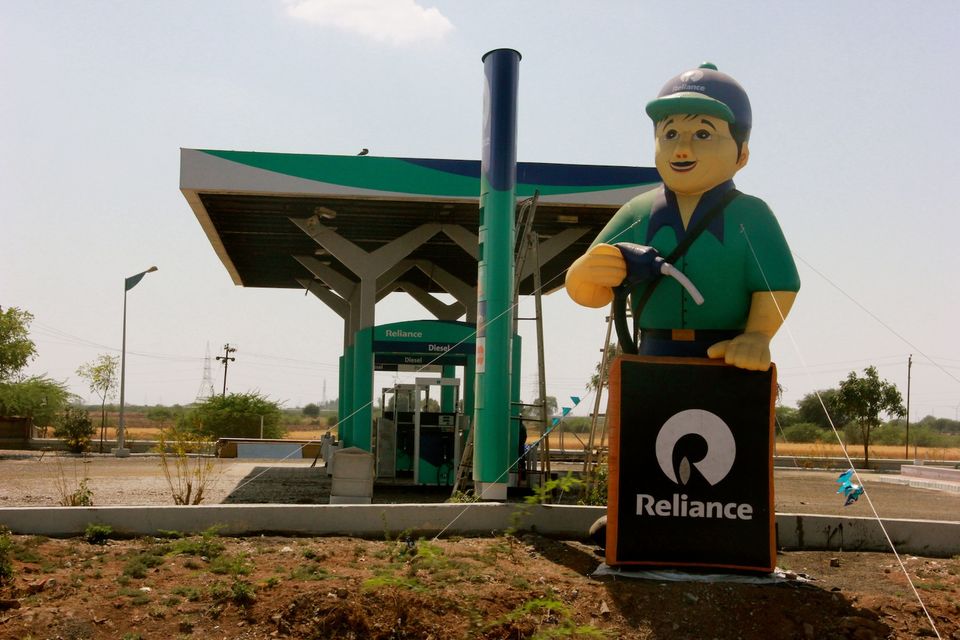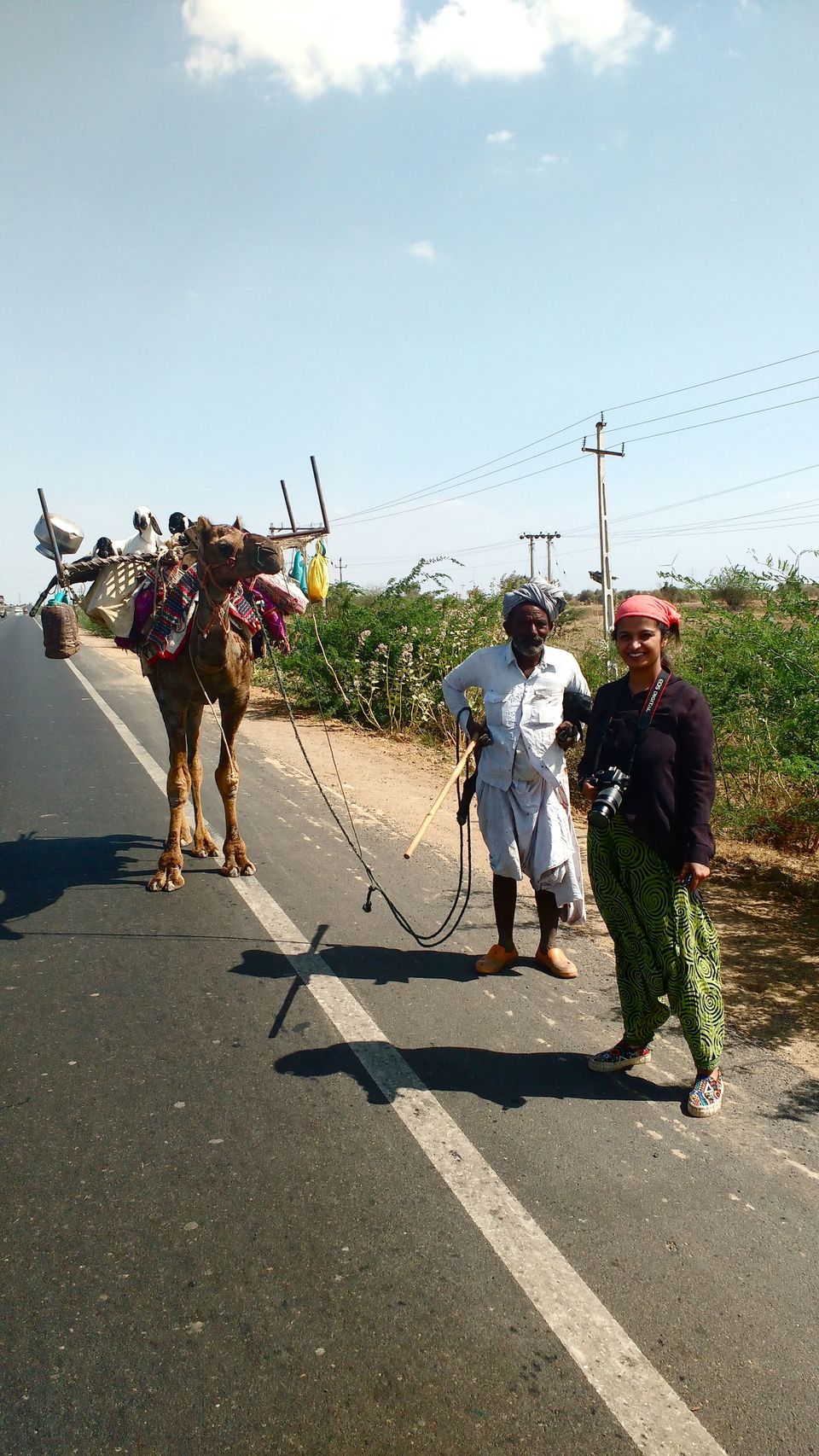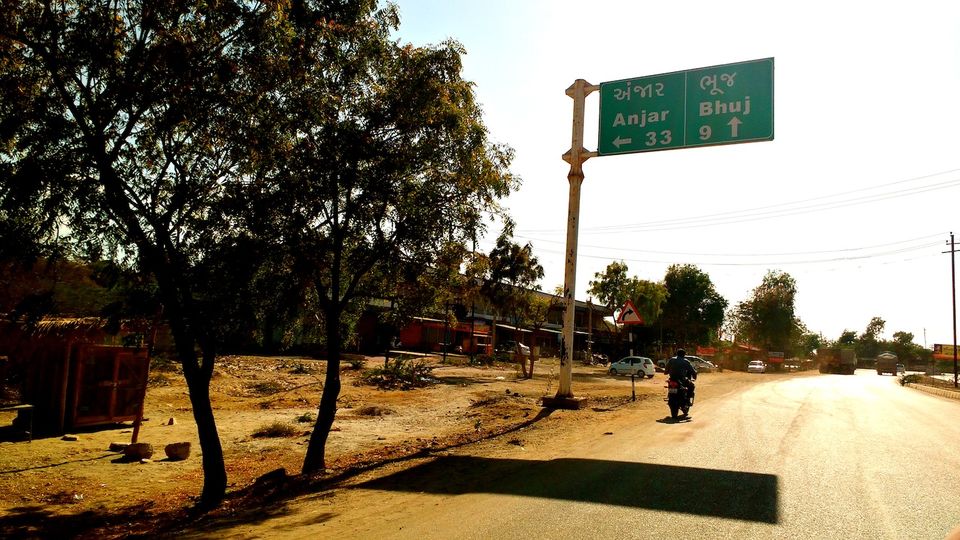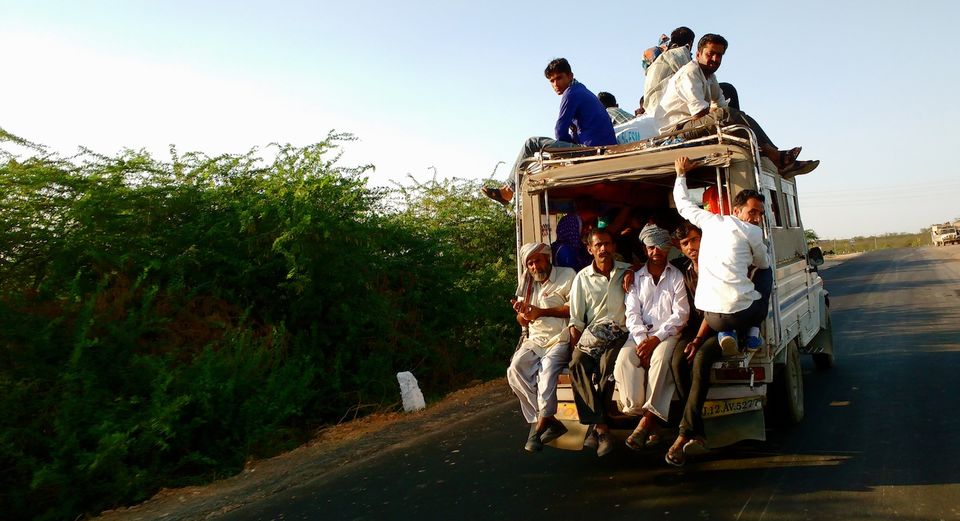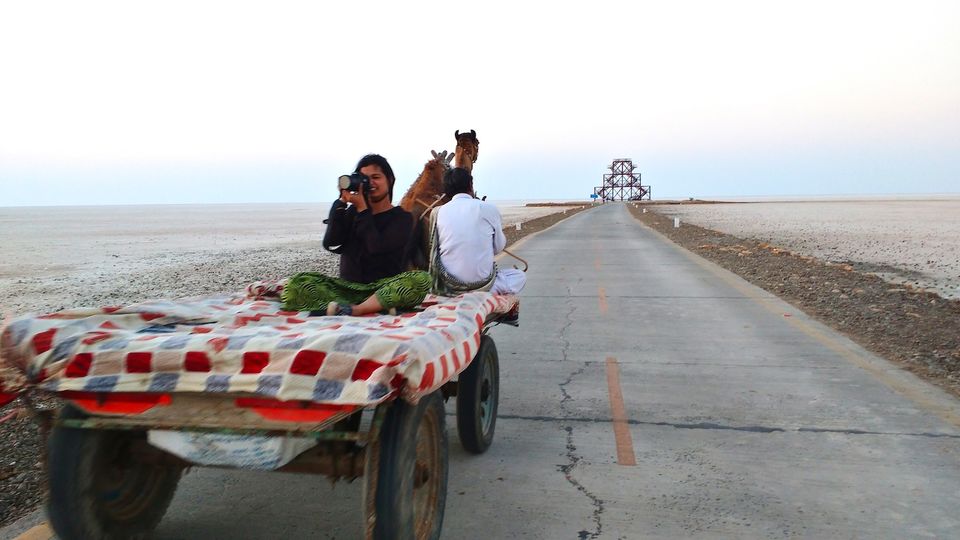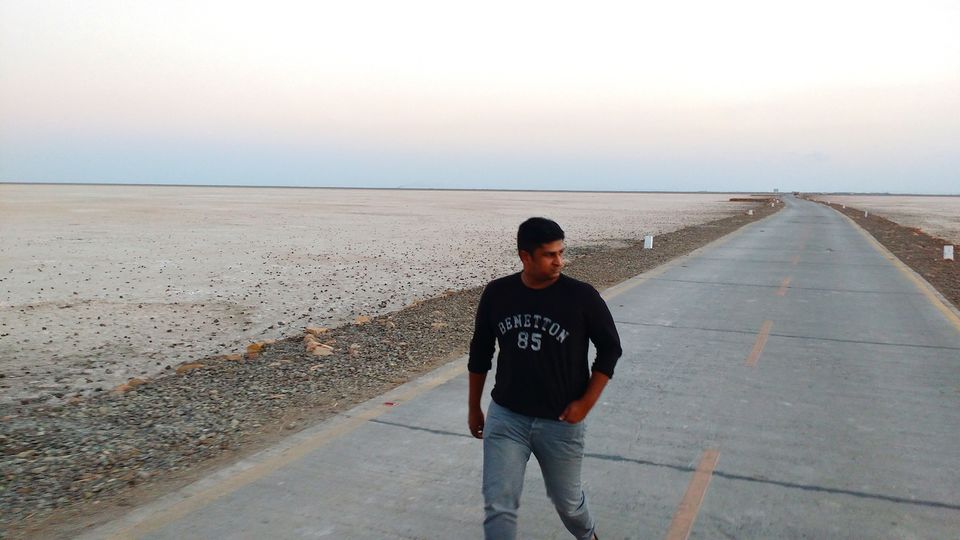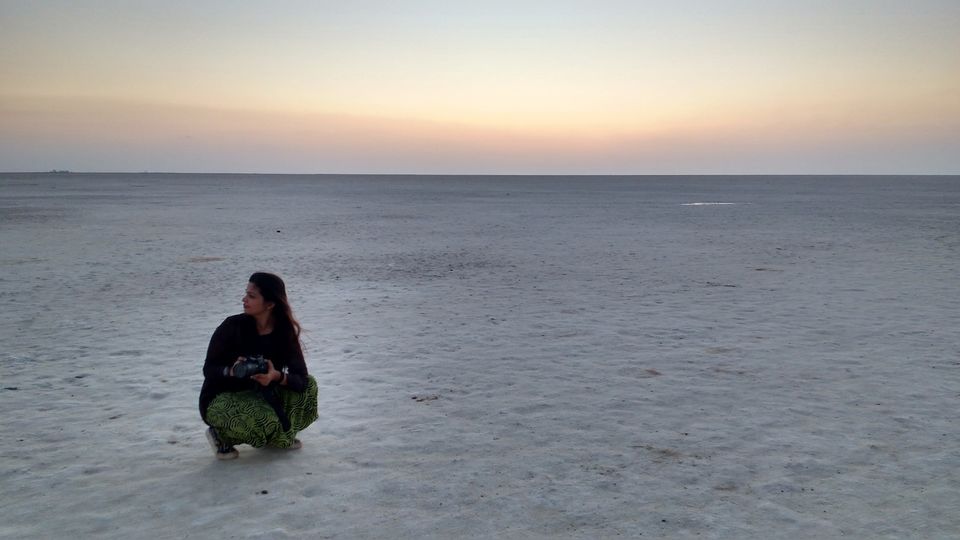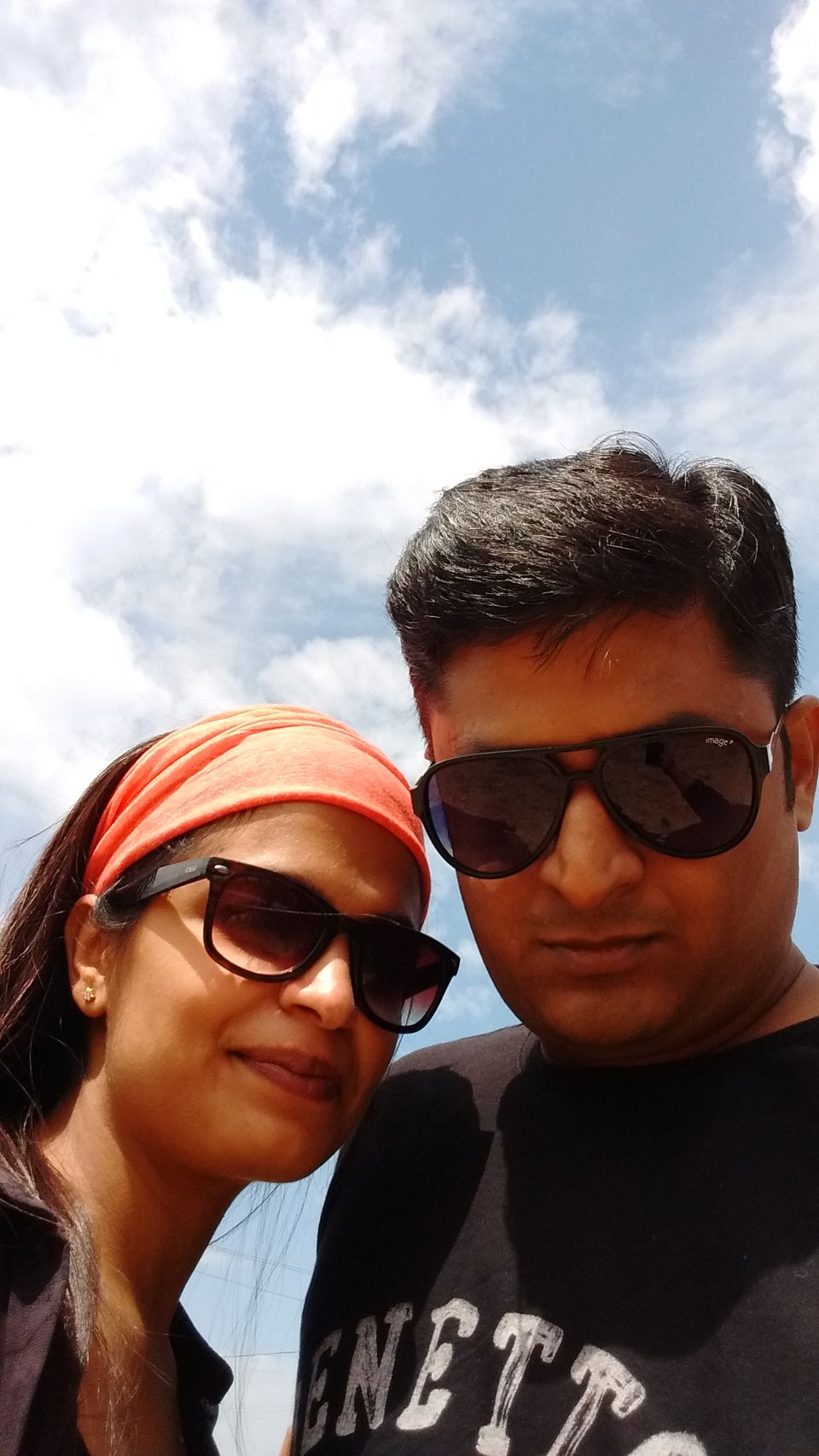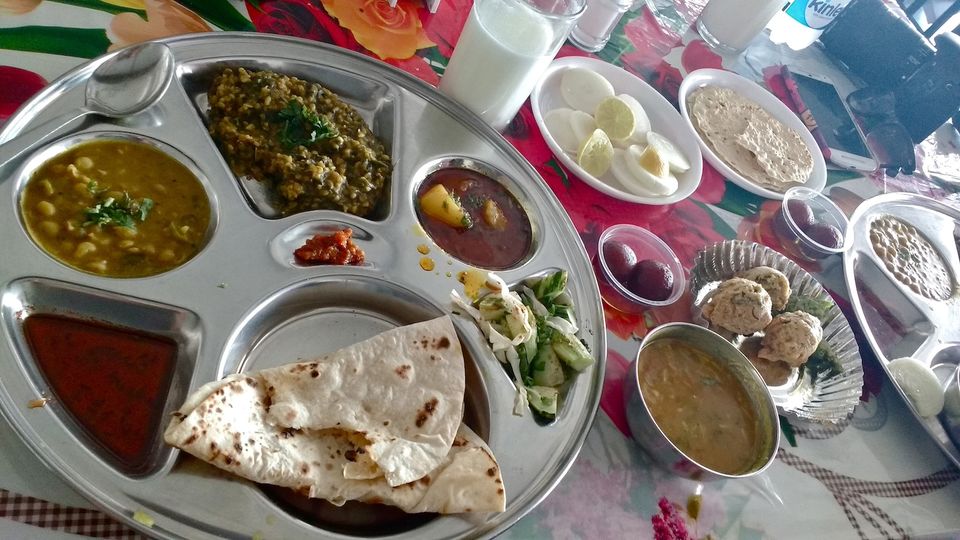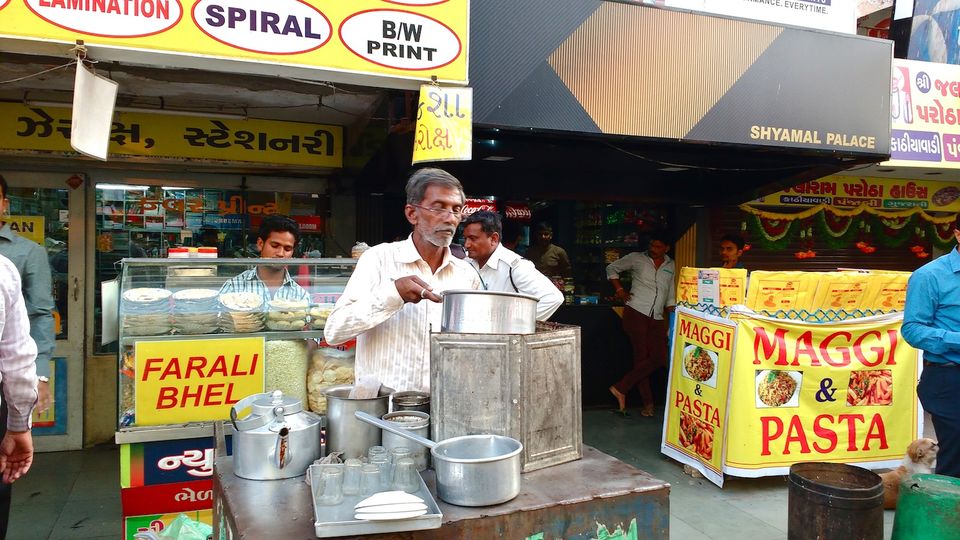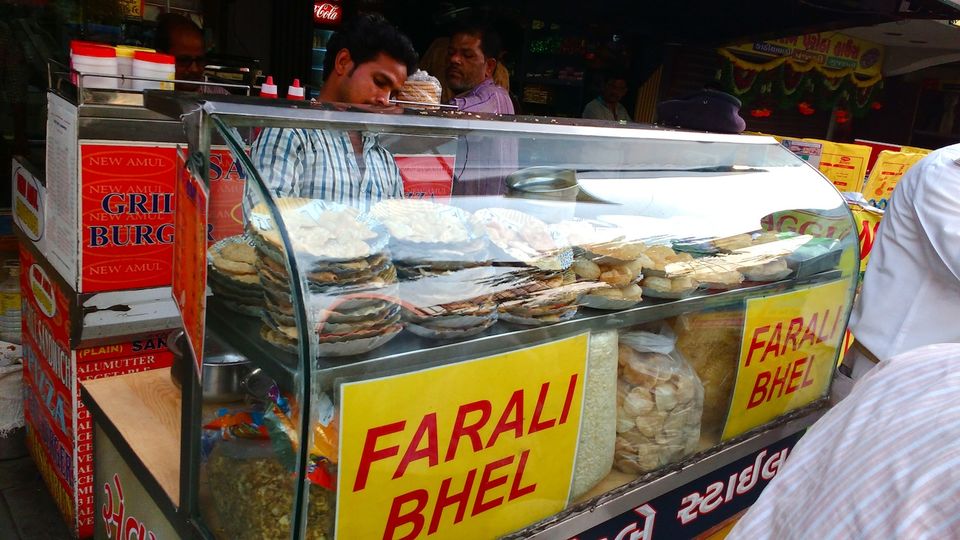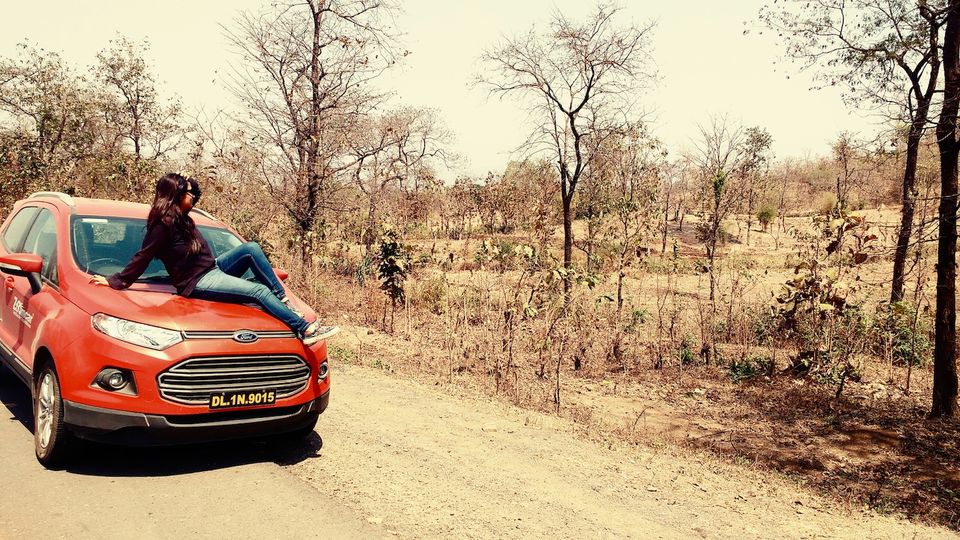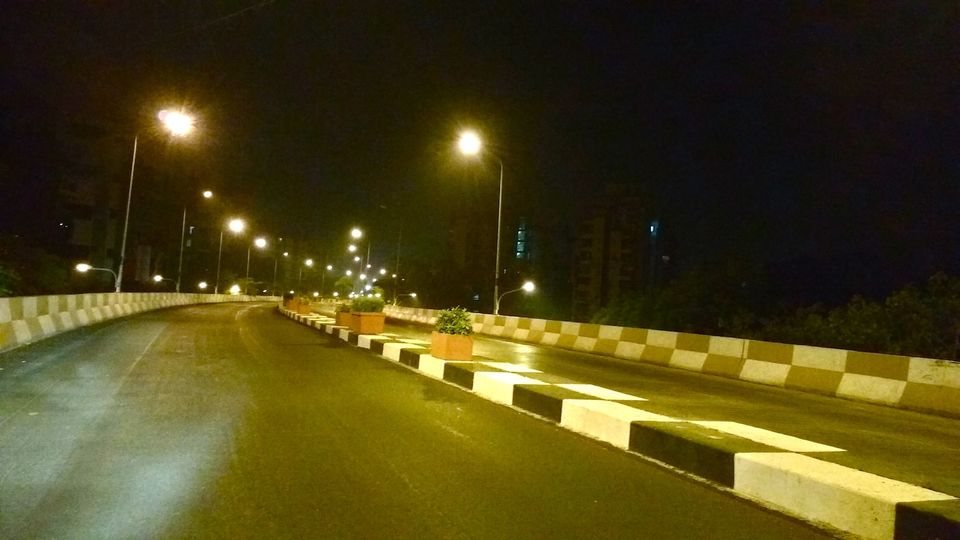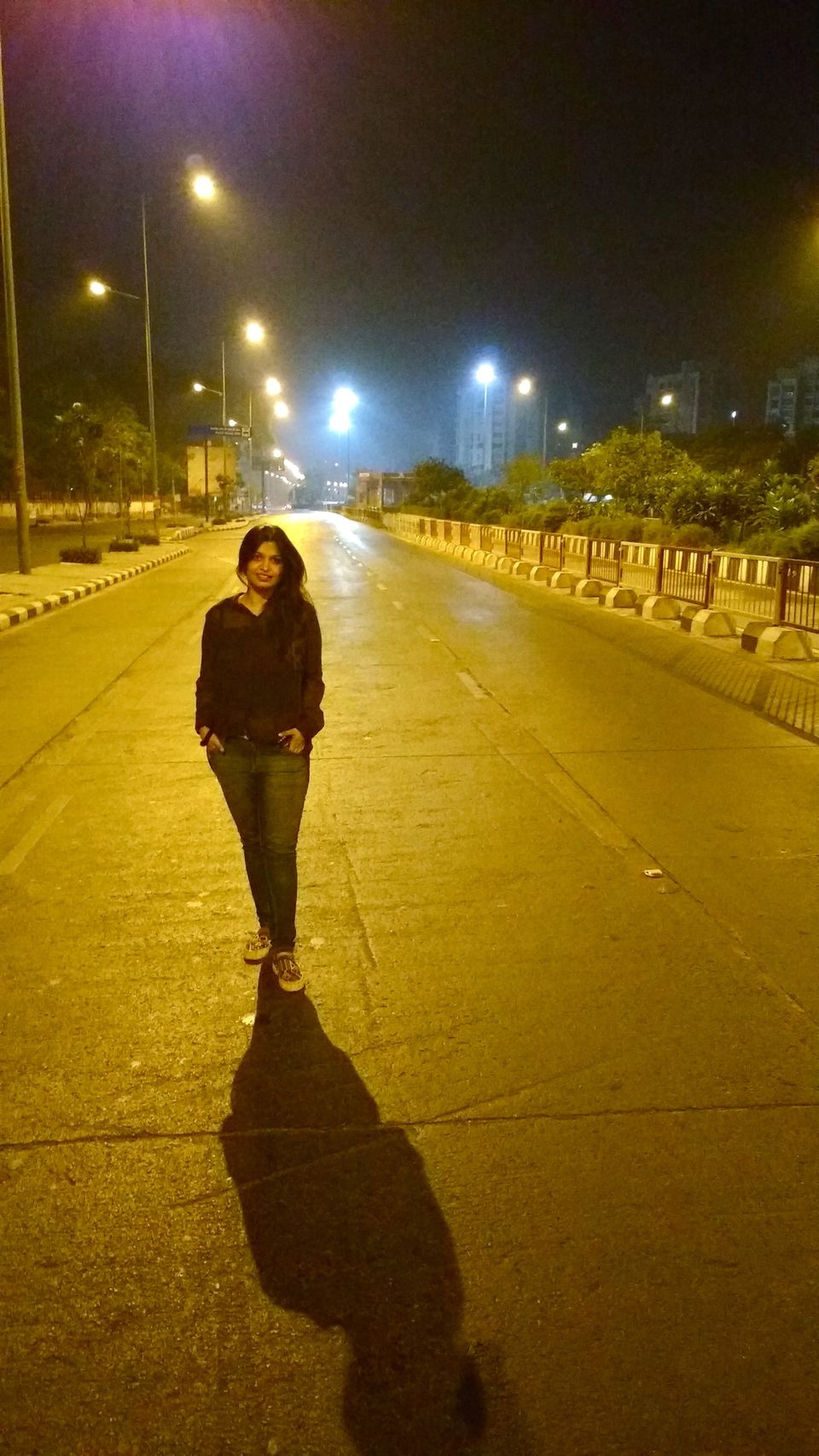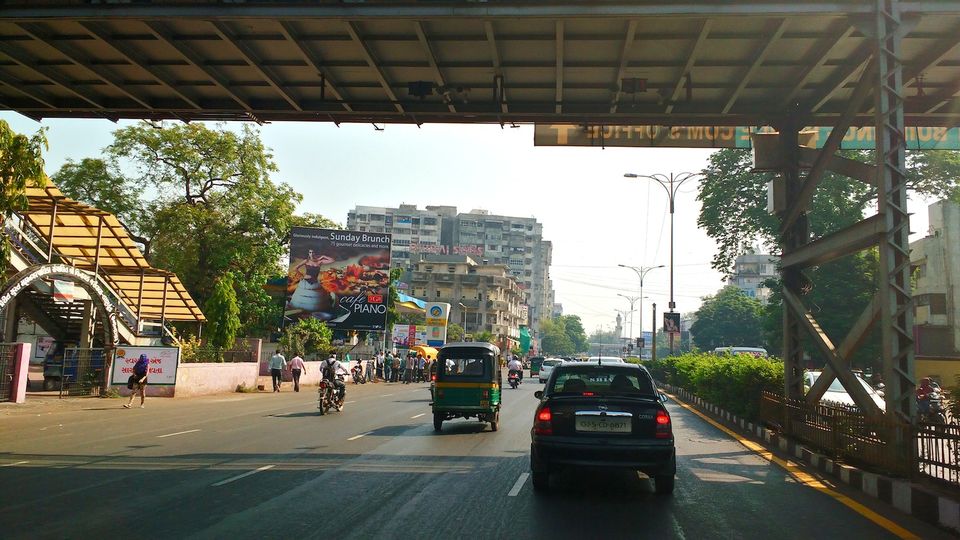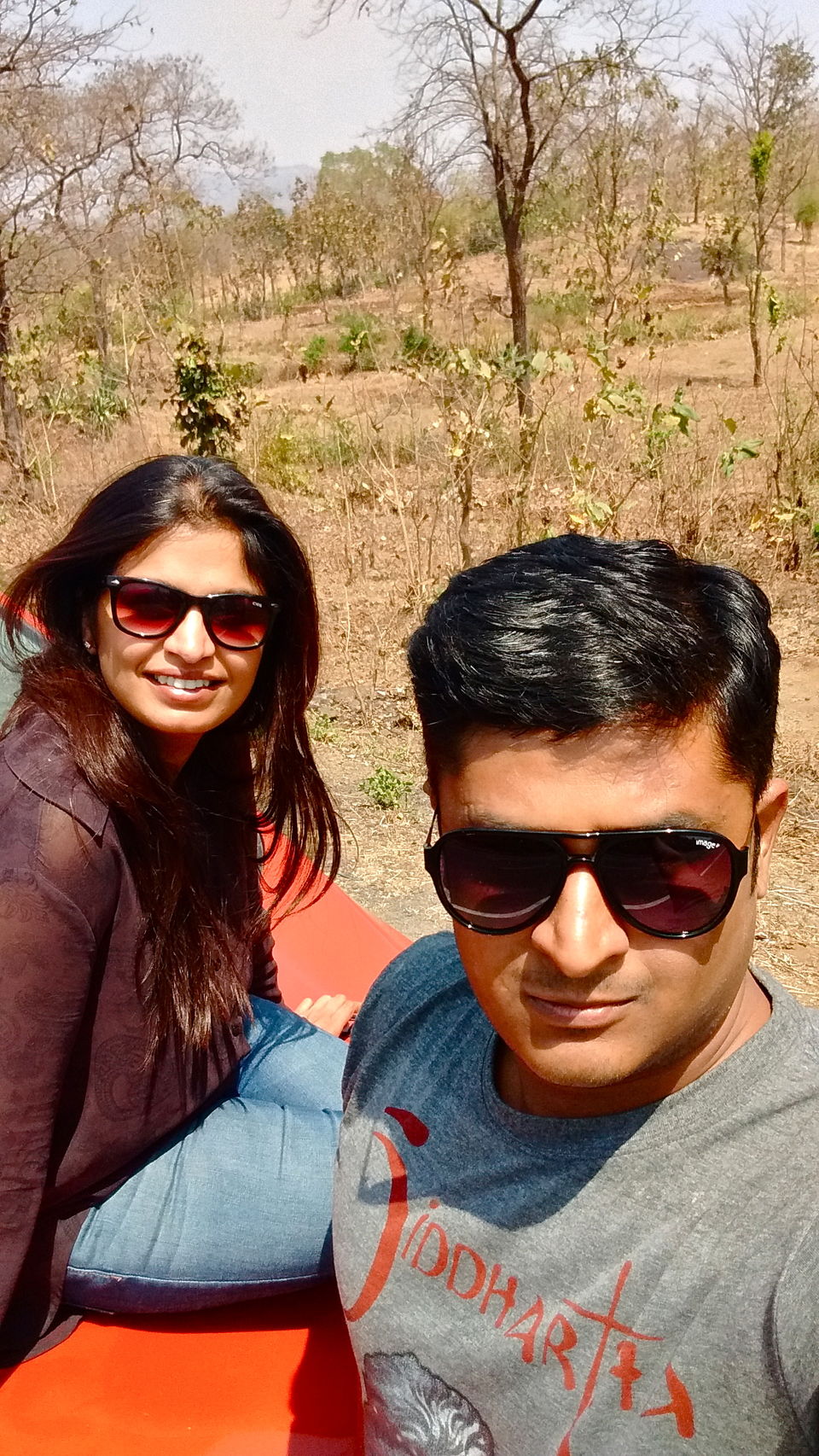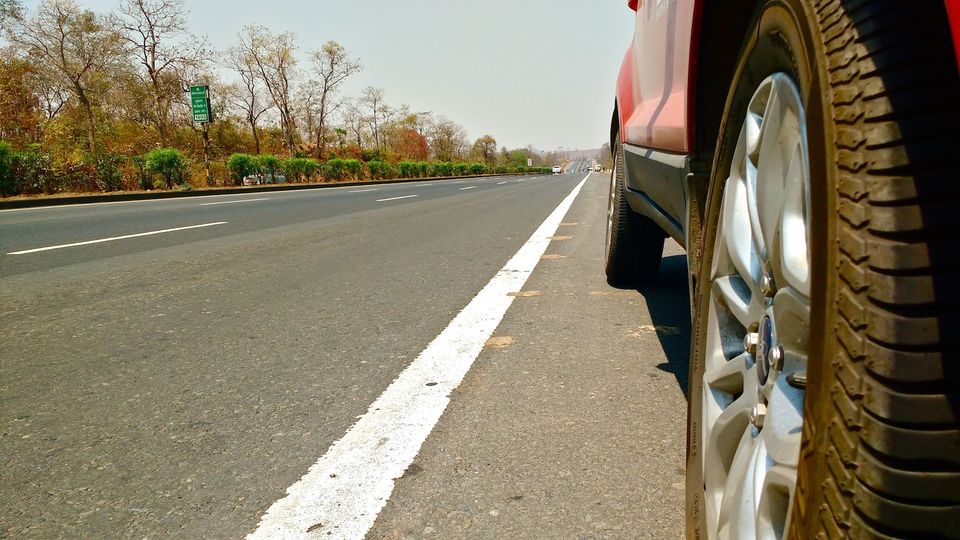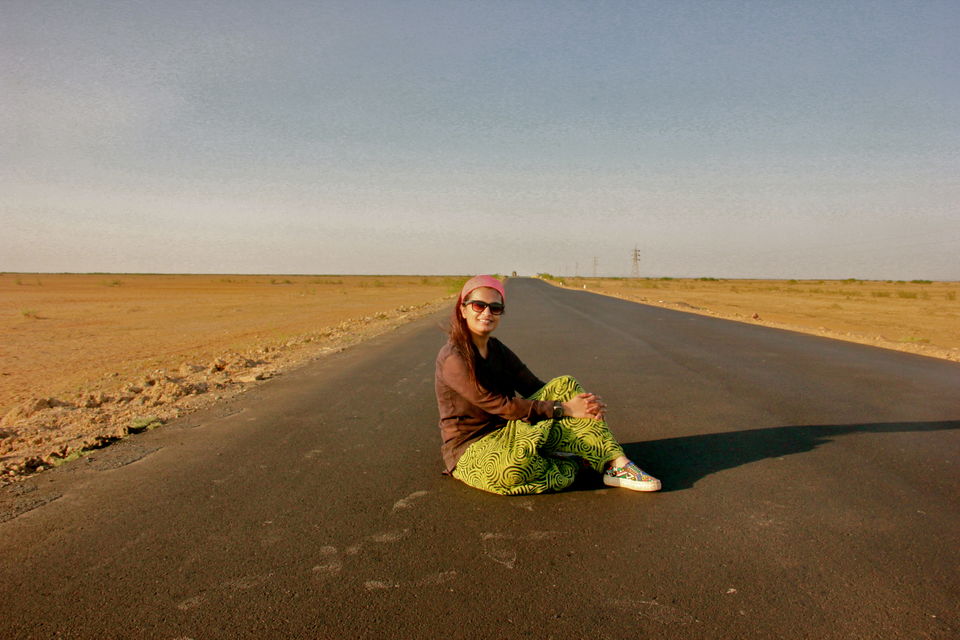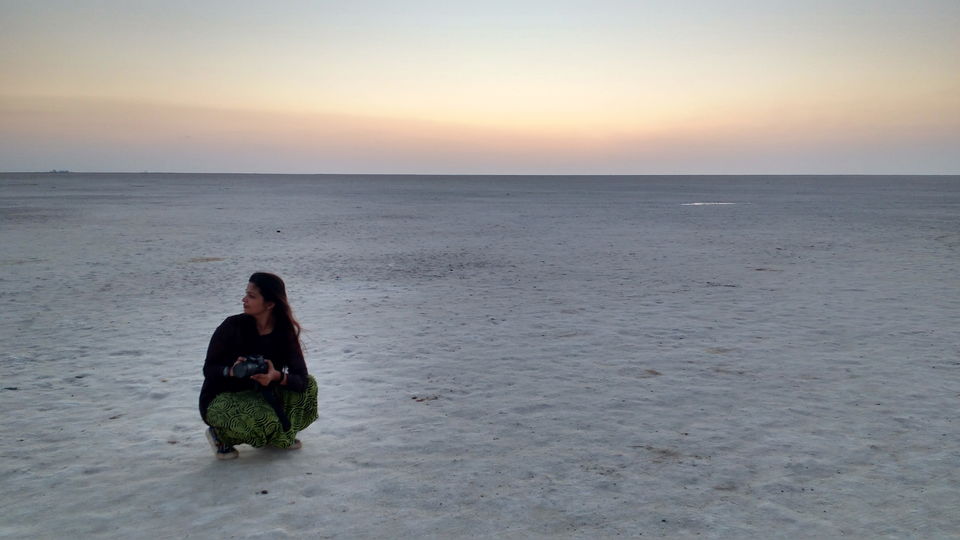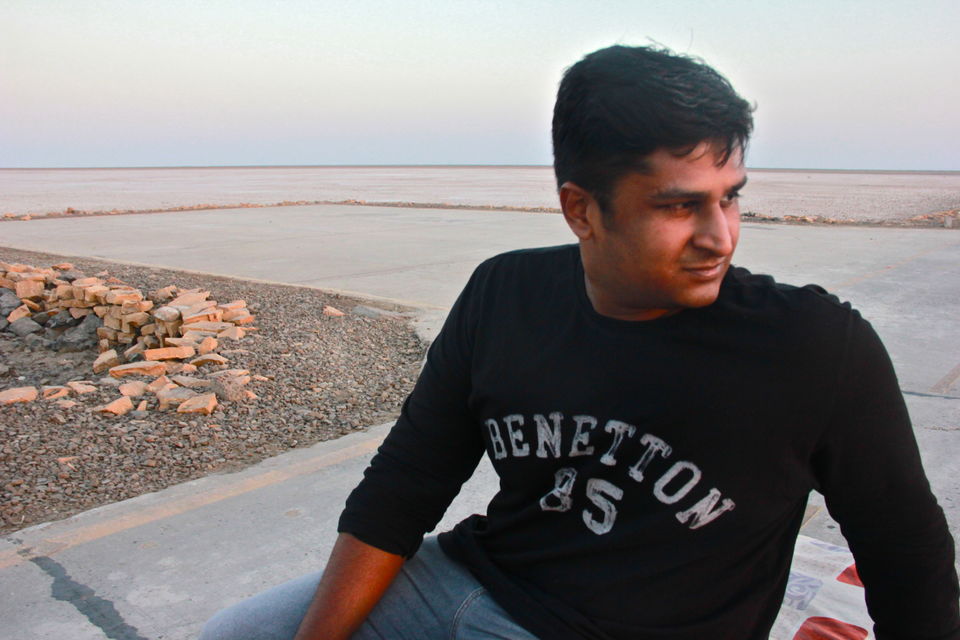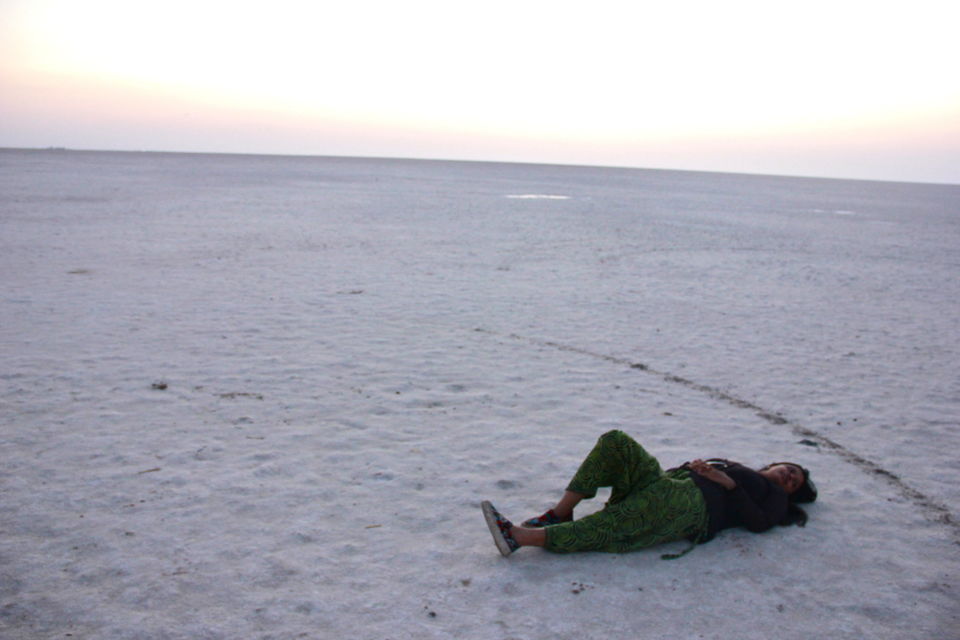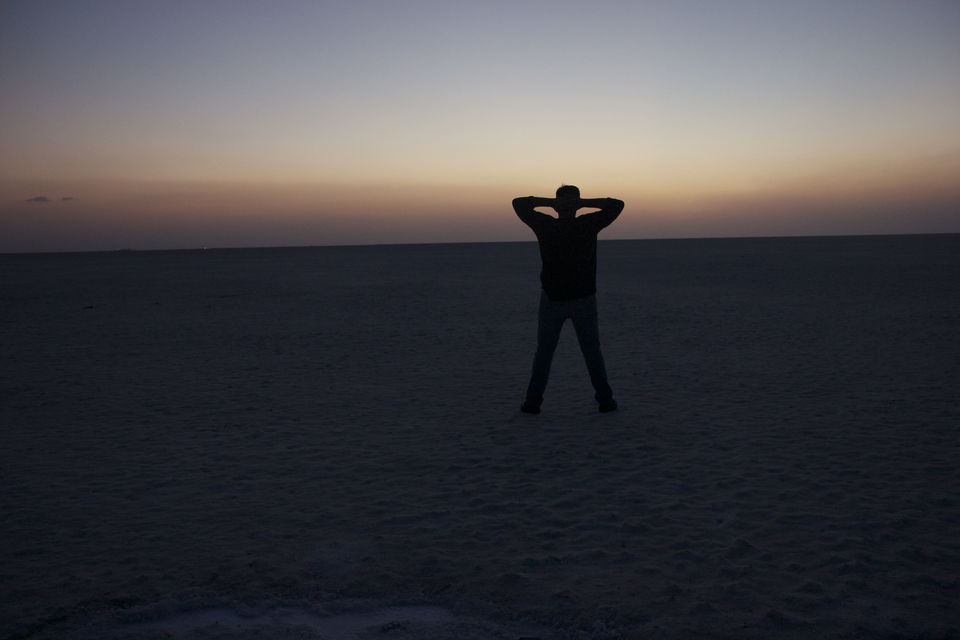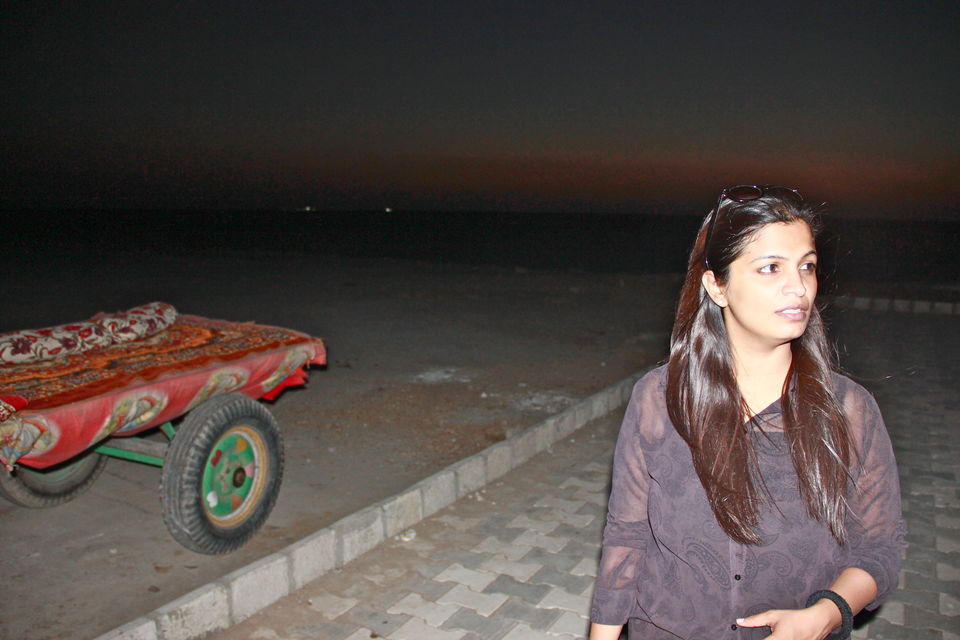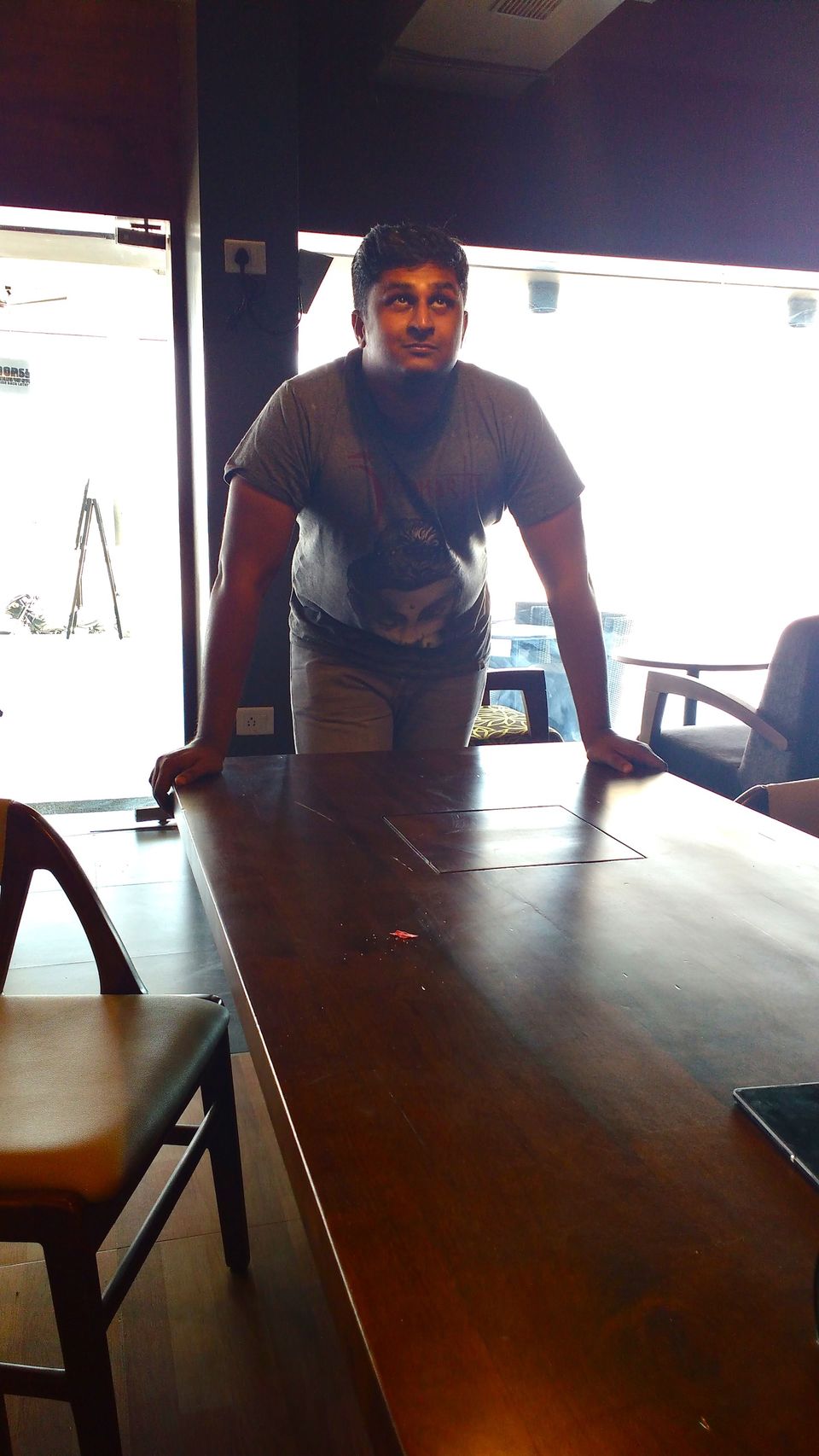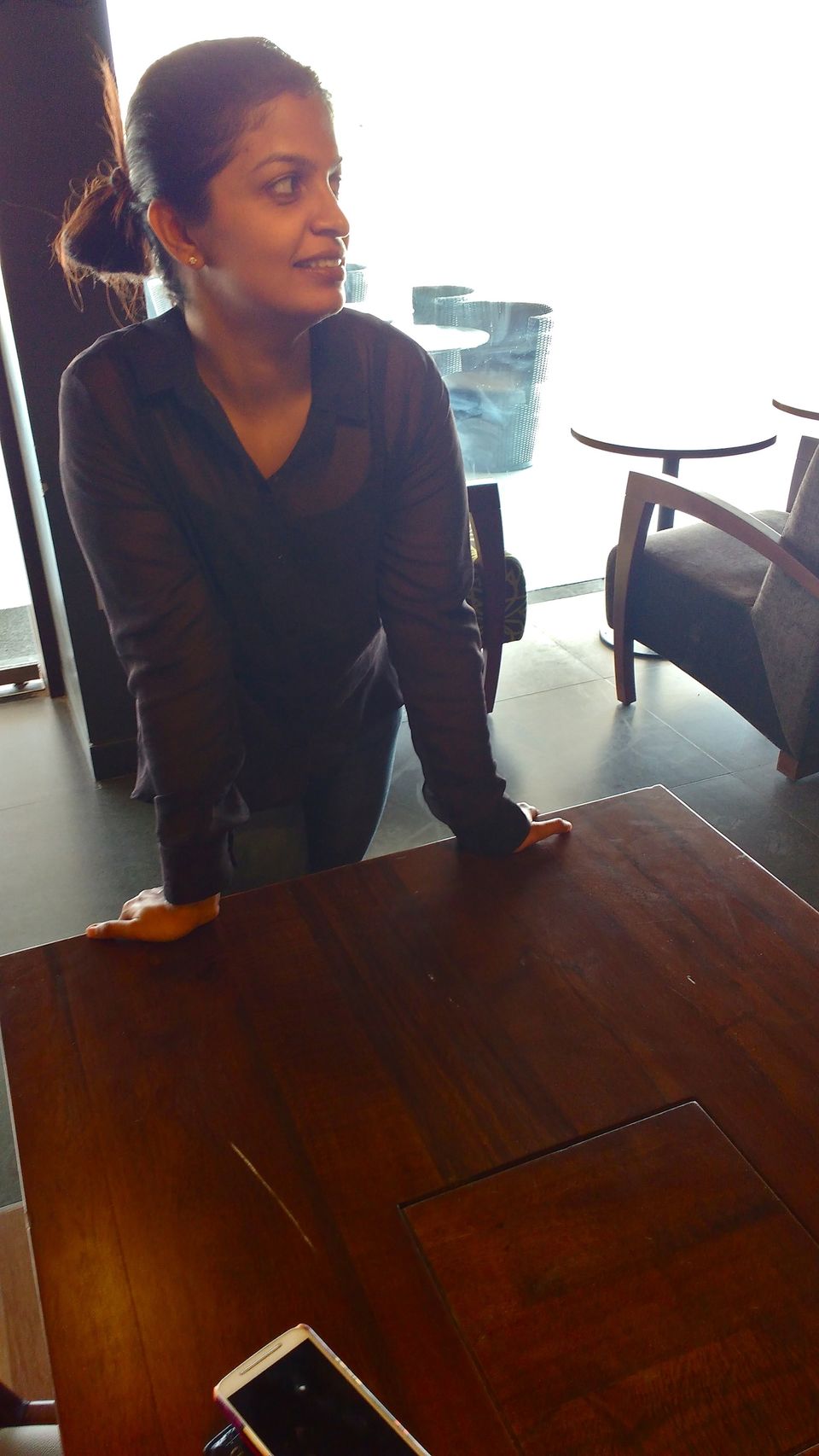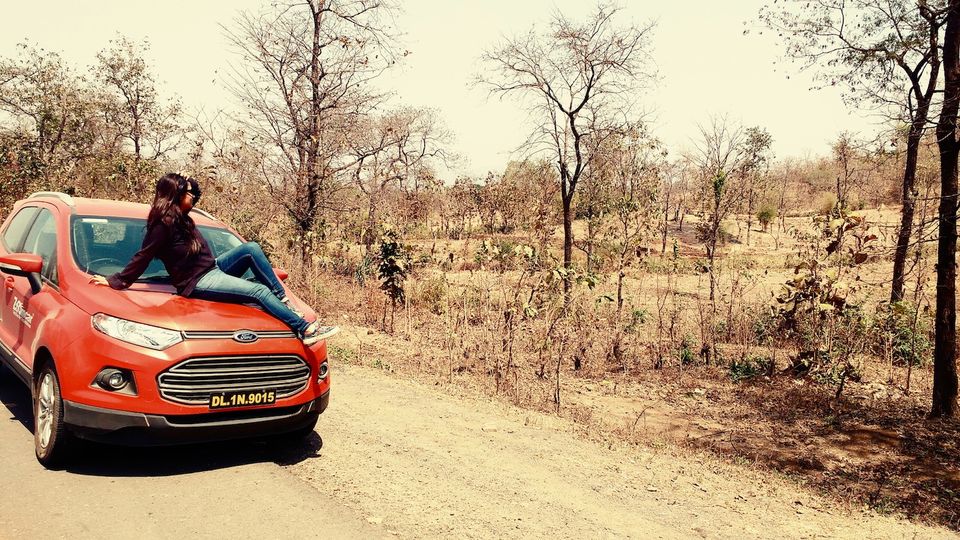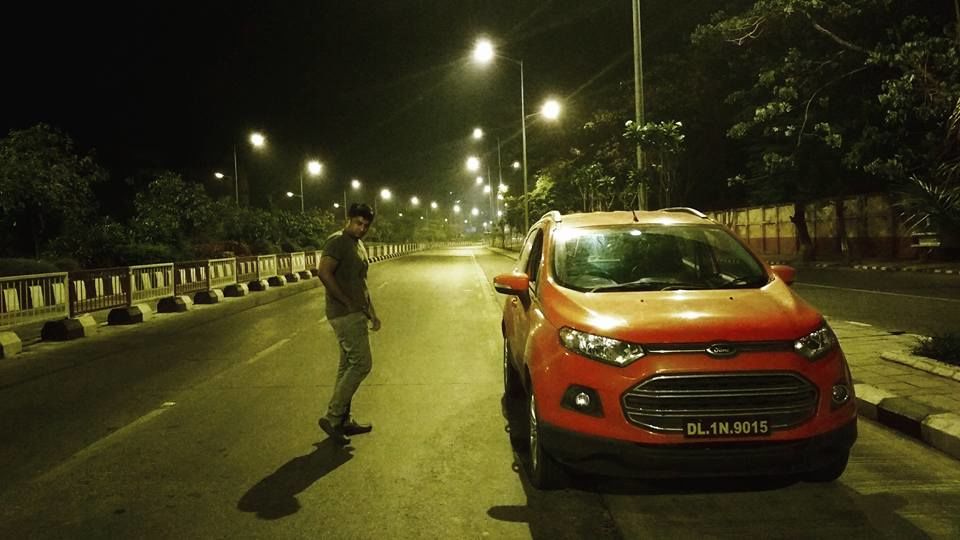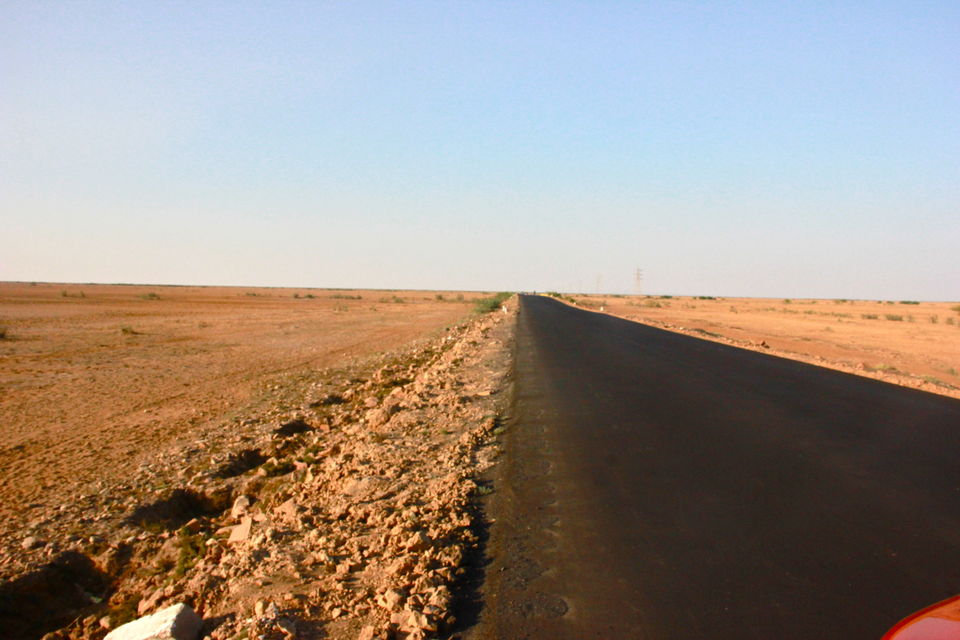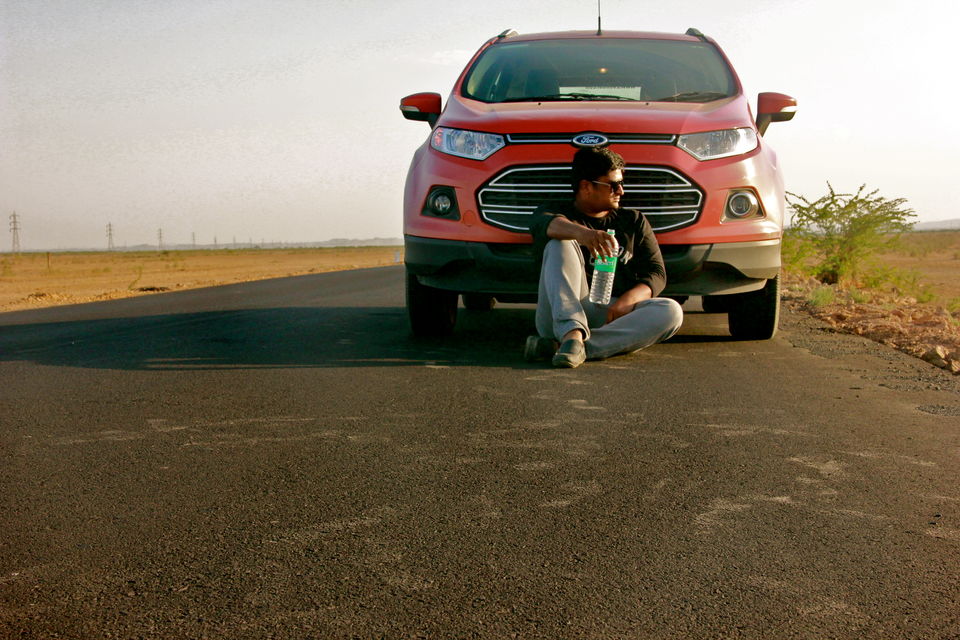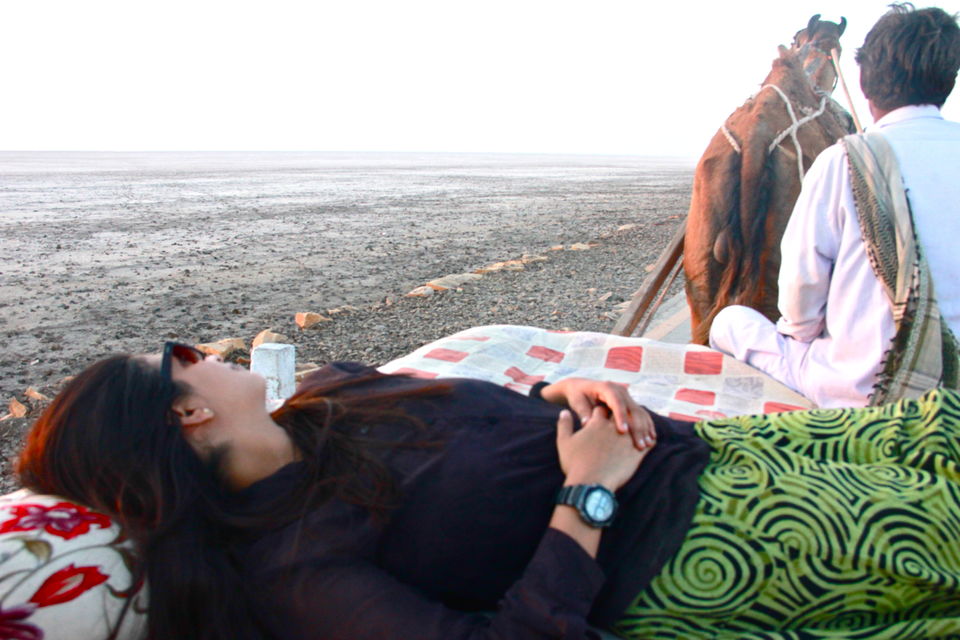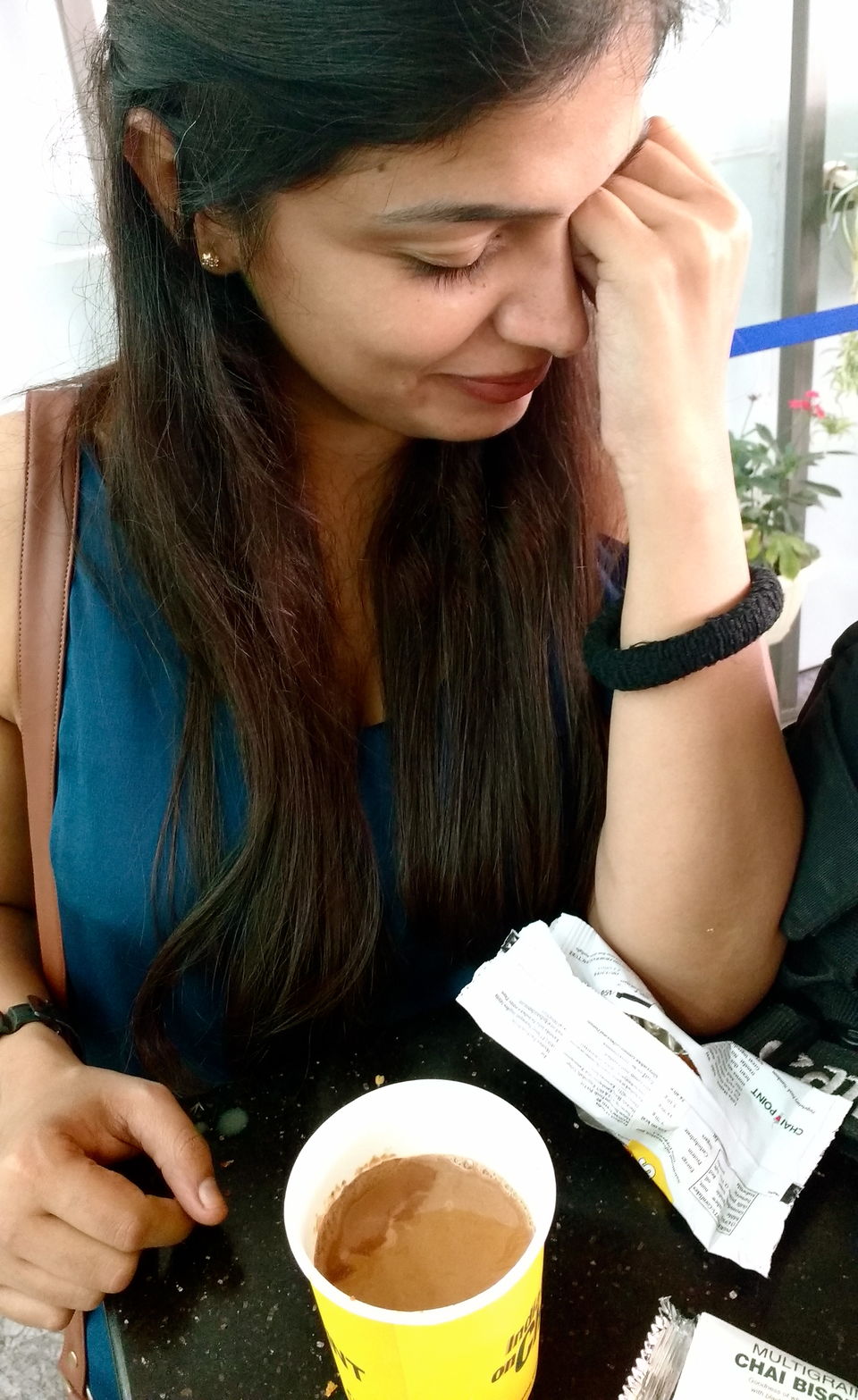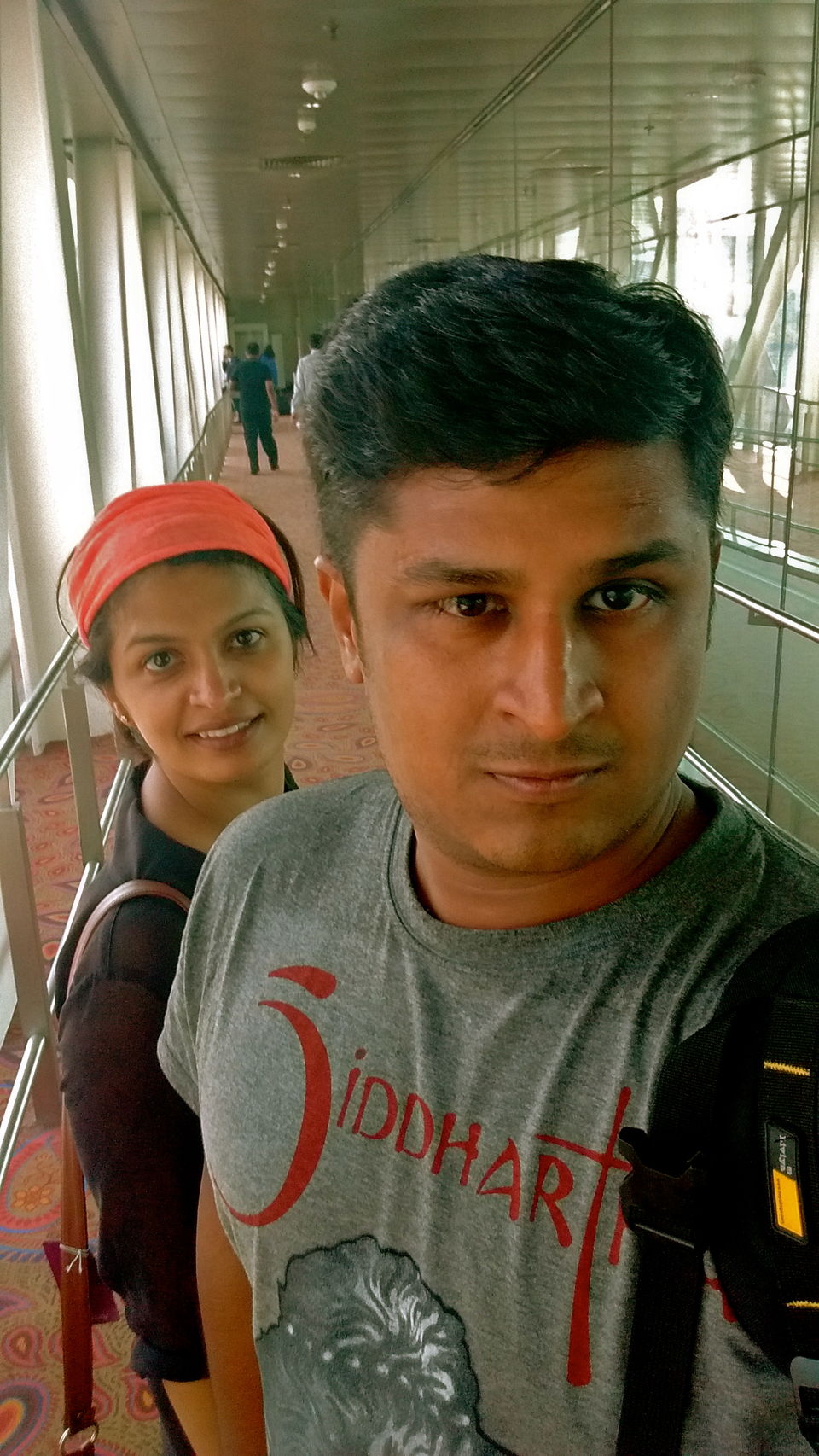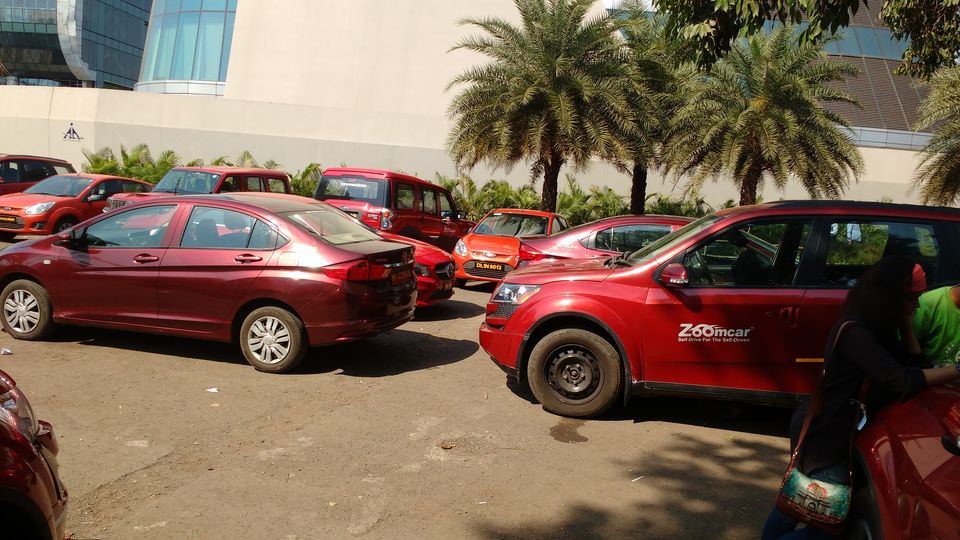 The vastness of white land, the horizons for which the eyes can never get tired of, the solace…Rann of Kutch was a dream ever since. A must visit destination for us- the 'mad nomad couple'.
One fine morning, yet again, our travel bug up bites us, causing an itch to leave our place and leave for somewhere new. 4 free days in the coming week, flight tickets to Mumbai, train to Bhuj and one rucksack…we were all set. I think that's the best part of our travel…no over analyzing the weather, the planning, the comfort levels et al. You gotta go…just go. Blame our nomadic souls for that.
All goes as per the plan, except the fact that even few hours before the excursion begins our train tickets are not confirmed. Our names were seen listed in waiting list still. Mind made…journey should go on. With no direct buses from Mumbai to bhuj , we zero down to zoom car and almost in the same cost as our train tickets, we book an SUV.
Its afternoon 2, scorching heat…but I guess a comfortable SUV compensated for all that. And here kick starts our 2100kms voyage saga. So from a sudden leisure travel, the plan becomes a 4-day road trip from Mumbai-Surat –Vadodra- Ahmadabad-Bhuj-Rann of Kutch.
Zoom cars have their pick up points right next to arrival section of Chhatrapati Airport, Mumbai. Two minutes walk and you are there. Since we had done booking from the airport itself before flying, the vehicle was ready. The best part was that there was no major formalities…just fill a form, connect the app and you are ready to zoom.
Sharp 2pm we collected the vehicle and left. It took us some good one-hour to get through slow moving traffic of Mumbai. Soon after which we halted for a quick lunch. The journey started at NH3. 100kms later, we were there on NH8. This route, after a place called Vasai, is really picturesque as a nice 6-lane highway winds around green hills for about 20-30 km.
One good and bad thing about zoom car is that it doesn't permit you to drive beyond the speed of 120. For anyone driving on such smooth highway… it's a bad thing, but for someone who's sitting right beside, it was the best deal. My job was being taken care by zoom car. But the catch is that zoom car does allow you for higher speed limit, provided you pay them 750 extra for over speeding. Thankfully we came to know about it once our trip was over. J
First road trip… where I found every penny we pay to toll gate is worth it. Beautifully managed highways, well-planned tollgates with no long queues. The plan was to halt at Ahmadabad for night. So we passed through cities like Baroda, Surat. We took all highway bypass roads, with not venturing into these cities much. The express highway from Vadodra to Ahmedabad deserves a must mention because it is any drivers dream ride. That highway is Gujarat's pride and one of the best highways to ride on in India. So with 3 small halts, around 11: 30pm we reached Ahmadabad. But once you hit the city, be careful while driving because the traffic sense in people is quite haphazard. I think 'red' light means go and 'green' light means stop for them.
Night drives have a beauty of its own. We were glad every minute that our train tickets didn't get booked 'Relax', 'Relief', 'Decent', 'sugar n spice' are few of the hotels that we came across traveling through that stretch. Quite credible, emotional names I must say. Out of these 'Honest' hotels seemed like a big group, since they had their chain all through Gujarat.
We had quite a comfortable stay at place called Hotel Ambirose, for which we got a real good deal too, all thanks to makemytrip.com.
Wanted it to be a relaxed trip. So we woke up leisurely and after a good heavy Guajarati buffet breakfast, we left for kutch at around 10. Now that was one hell of a ride. Straight, smooth roads… 3 halts and quick lunch, we reached Bhuj at around 4. A point that has to be mentioned most importantly here is the fact that of course Gujarat is a dry land (no booze), also it's a pure n pure vegetarian city. Even eating joints such as Dominos offer only vegetarian. Until and unless you are really lucky to find a place or two, which offer, you chicken.
Google maps made the ideal travel partner ever. Now we had a choice to make. Either hit White Rann desert the same evening, or visit it during sunrise. But since 250 kms stretch from Ahmadabad to Bhuj was just not tiring, we though of hitting the desert right then. Another mind-blowing route…with no hint of life there…just you and the vastness of nature, breeze whispering in your ears…wow…it's a place to be…its one of those moments which you want to steal it in your pockets and take it back home.
We couldn't stop ourselves from thinking that if the way to white Rann is this beautiful, how would be the actual destination like. Some 90 kms and we reached our place. It was an army base camp area where the permit needs to be taken to enter the desert. But since we were late, and that office was closed, we were allowed to enter straight. They made a note of our ID though. The moment I got down from the car…the feeling was more than just ecstasy. I think a new word should be invented to express how it feels the moment you reach that place.
Probably that's how heaven looks like. We entered the desert and met this man called Yusuf. He allowed us to take us around in his camel cart for some amount. We couldn't stop capturing the place in the camera. Wish there was a device to capture the moments too.
Yusuf kept us engaged with the stories about Kutch, how it belonged to Pakistan and how the forefathers won the land…that how this area doesn't come under any government and it's the panchayat who takes all the decisions about it…that how he's the eight generation taking care of that land…that how if you go beyond 80 kms, you'll be straight shot dead by the border army. We concentrated on our other shoot instead. That was the most beautiful sunset of my life EVER!!
After some good two hours sitting and absorbing the positivity of the place, the place was getting dark. It was the time to leave. Yes, I did become emotional because I wanted to surrender myself there forever. But Yusuf and his camel had to leave. So we traveled back in the same cart under the moonlight.
 There were few options to stay close by to that desert. But since it was an offseason time, everything looked deserted. So we opted to drive back to city. So another 100kms we covered in just an hour's time. That's how the road was. We had already made a booking and we hit the rooms straight. Quick dinner and we went in the state of deep slumber.
Next day we had to travel back. So we started at around 11. We had no plans to visit the conventional tourist spots such as Sabarmati ashram or any temples. We rather wanted to drive through the famous cities, eat local food, roam in local markets and head back to Surat for the night stay. We did all of the above, hogged Gujarati food like crazy and crossed Ahmedabad.
Now came the toughest part of the drive…, which was heavy vehicle traffic. While going to Ahmedabad, the roads, which offered us the smoothest ride, had the slowest vehicle movements ever. But as they say, travel requires lots of endurance to deal with tough moments too.
Halt point was Surat, and we were supposed to reach there by 11 or so. But all thanks to this traffic, we reached the place by 2 in midnight. But that allowed us to drive in middle of night and explore Surat city. The best managed and the cleanest city I have ever come across. It's perhaps the only city in India with so many flyovers. The textile destination of India, we fell in love with the place. It's a perfect shopping destination for women. But I preferred to hit the roads than invest that energy in shopping. Got up around 9 in the morning, went around the city, saw the colors of Gujarat and headed back to Mumbai.
Everything went as per the plan and we managed to return back our vehicle by 3pm. Flight back was at 5pm and inspite of switching the mode to road travel, we managed to finish our expedition in the exact allotted time. 
P.S - In case you want to avoid the road trip, there are flights available from Bangalore to Bhuj via Ahmedabad, but very expensive. From Bhuj airport, White desert and other places are nearby
So four days, 2100kms, long tireless drives, good food and stay, immense gratitude and lifelong memories…that's how I would like to sum `summarize our trip as!
Now that the trip is over, still people ask us 'what's so special at Rann of Kutch'? or 'It's just a desert na'? Well that's exactly the difference between tourist and a traveller. A traveller sees what he sees, the tourist sees what he has come to see. Unlike tourists, we don't go to bring home souvenirs or calculate the number of places visited. We go to bring home experience and memories.
Rightly said, "Travel is more than having a destination in mind; its discovering a place in your heart you've never been before" – Mark Amend