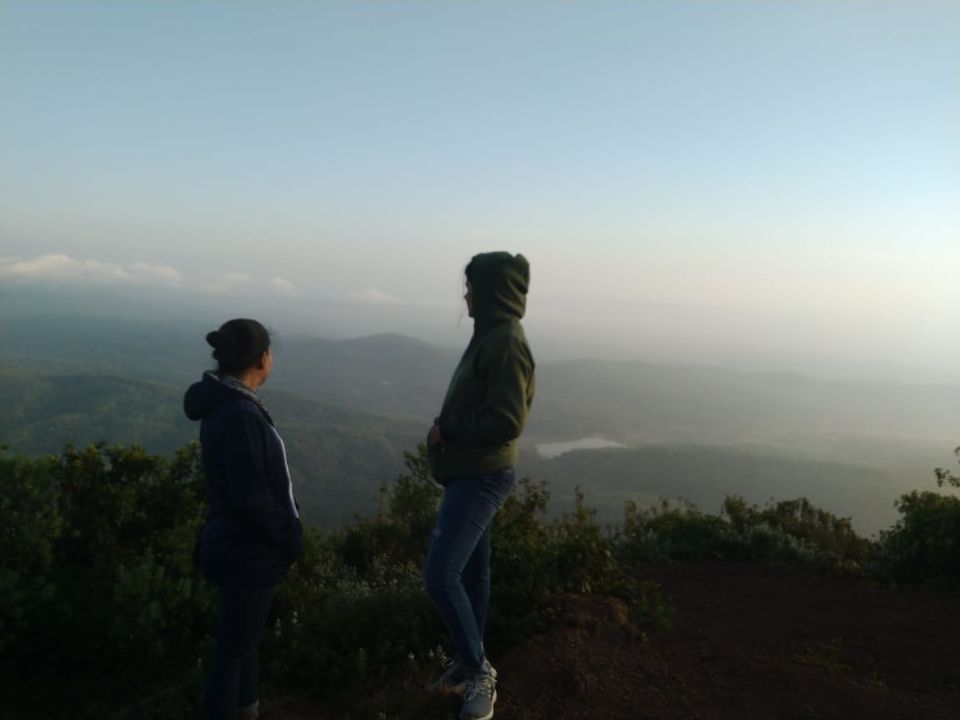 After searching for the longest time on the internet, I decided to go to Chikmagalur. Unlike most of my trips, this time I had a friend joining me.
250 kilometres away from Bangalore, Chikmagalur makes it a perfect weekend getaway for people living around. It takes just 5 hours from Bangalore (you can easily get a KSRTC bus from Majestic).
Chikmagalur — the go-to place for passionate trekkers. Not only does it have the best places to trek, but it also has the highest peak in Karnataka — Mullayanagiri Peak.
It is also know for its beautiful Baba Budan Range. This trail is every trekkers dream. The trek starts from Mullayanagiri and ends at Baba Budangiri.
After a thorough research we started on 1st of November 2018 from Bangalore. We took a KSRTC bus from Majestic to Chikmagalur and it costed us just 350/- bucks each.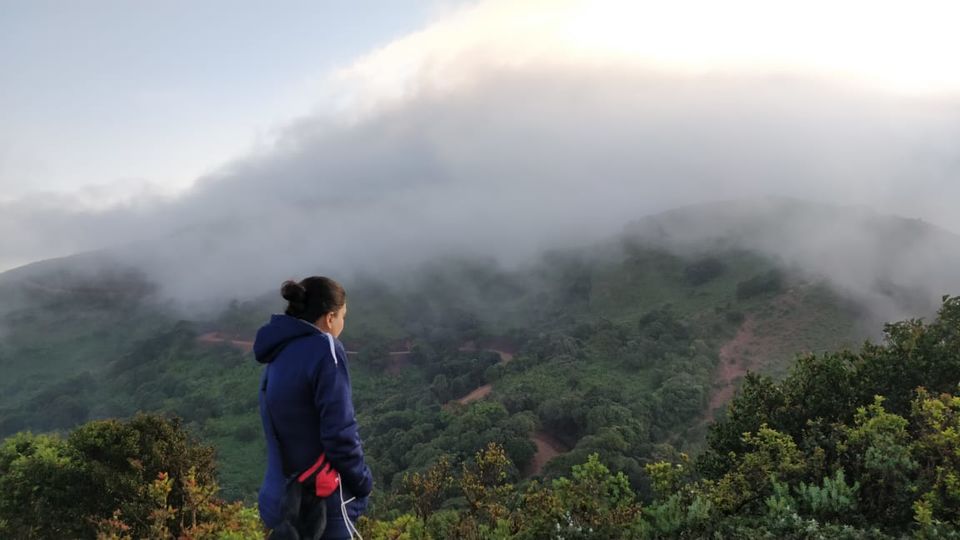 Stay — Chalukya Comforts
I had booked the stay well in advance and got it for a reasonable price. It costed us approximately 2000/- bucks for 3 nights. Not only is it affordable, but it is close (walkable distance) from the bus stop as well.
I don't have any photo of my room, but I can guarantee you the hotel and rooms are spick and span.
Since we had three days in hand, we decided to chill the first day. We left Bengaluru around 6:00 am and reached Chikmagalur around 11:30 am and then freshened up and rested.
We went for a walk in the evening, munched on some snacks in a cozy cafe.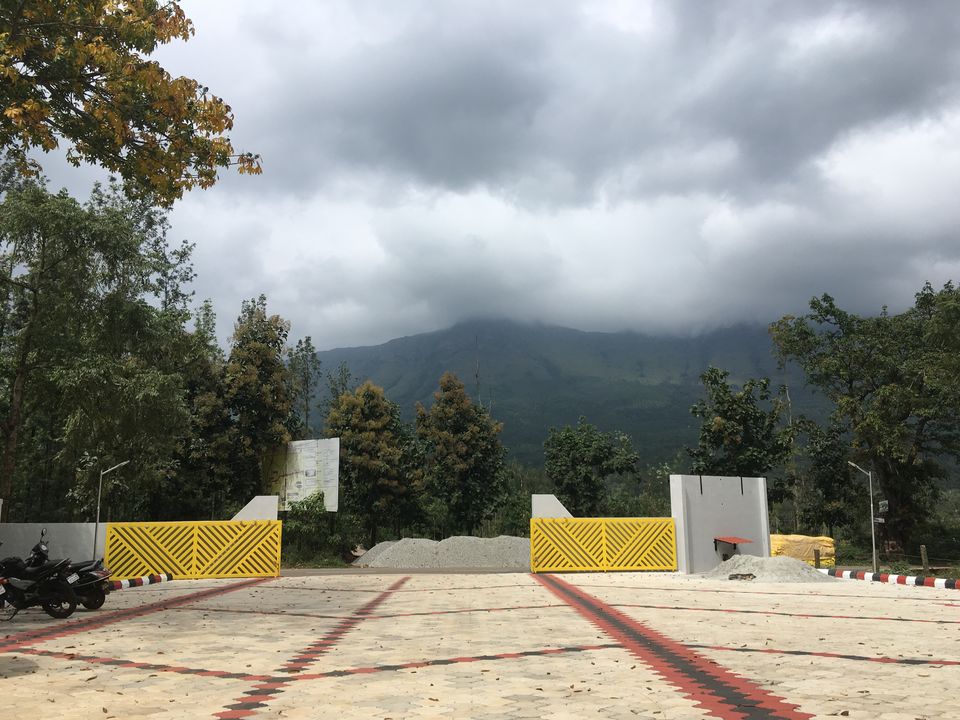 Food
Ah, food! The food at Chikmagalur is so good. Talking about food, the best restaurants around here are Maharaja Restaurant (Multi-Cuisine Restaurant) and Mayura Restaurant (Pure Veg).
All non-vegetarians, you should definitely dine at Maharaja Restaurant. Their Rogan Josh and Chicken kebabs were yum. We didn't try Mayura, but seemed to be famous restaurant among vegetarians.
Also, don't miss Siri Coffee Bar. We stopped here for coffee and later headed to another cafe (Don't remember the name).
You would find small cozy cafes (Affordable as well) in Chikmagalur.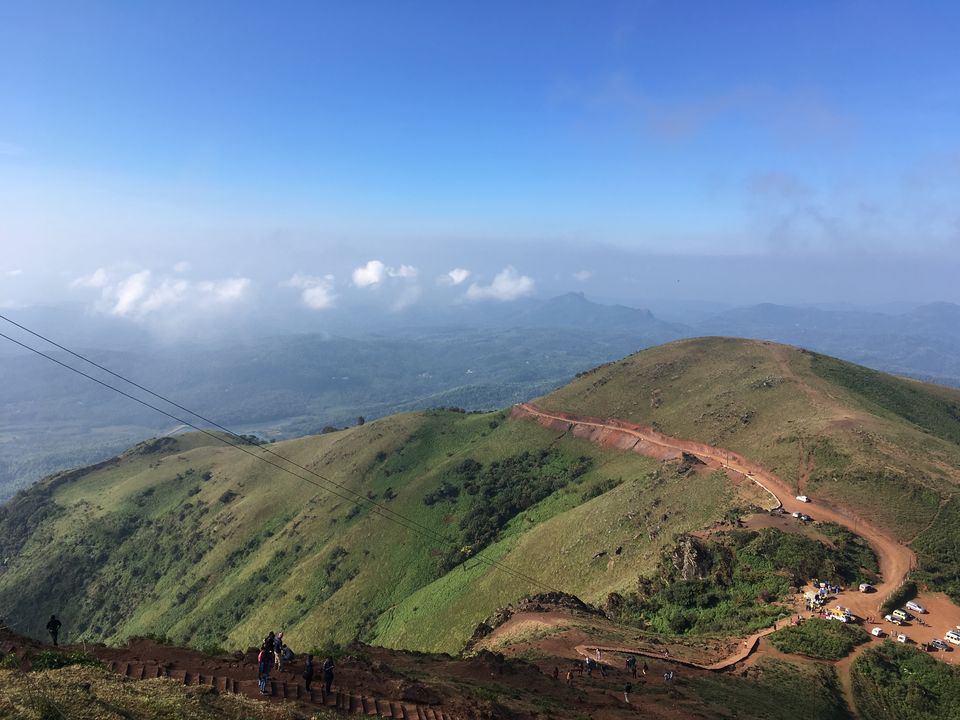 Mullayanagiri Peak
We knew where we had to head as soon as we get to Chikmagalur. It had to be the highest peak in Karnataka.
At an elevation of 1,930 m, Mullayanagiri Peak gets the title of 'The Highest Peak in Karnataka'.
We left around 6:00 am from the hotel, but unfortunately we had to wait at a checkpoint till 6:30. You have to pay 20-30 bucks to proceed further.
It took us 30 minutes to reach Mullayanagiri Peak. The ride till the peak was ah-mazing.
Once you reach Mullayanagiri, you will have to park your vehicle at a distance and then either trek to the peak or take a jeep (which is more feasible). The way leading up to the peak is a tad risky, but if you prefer trekking and have a lot time in hand then I say go for it.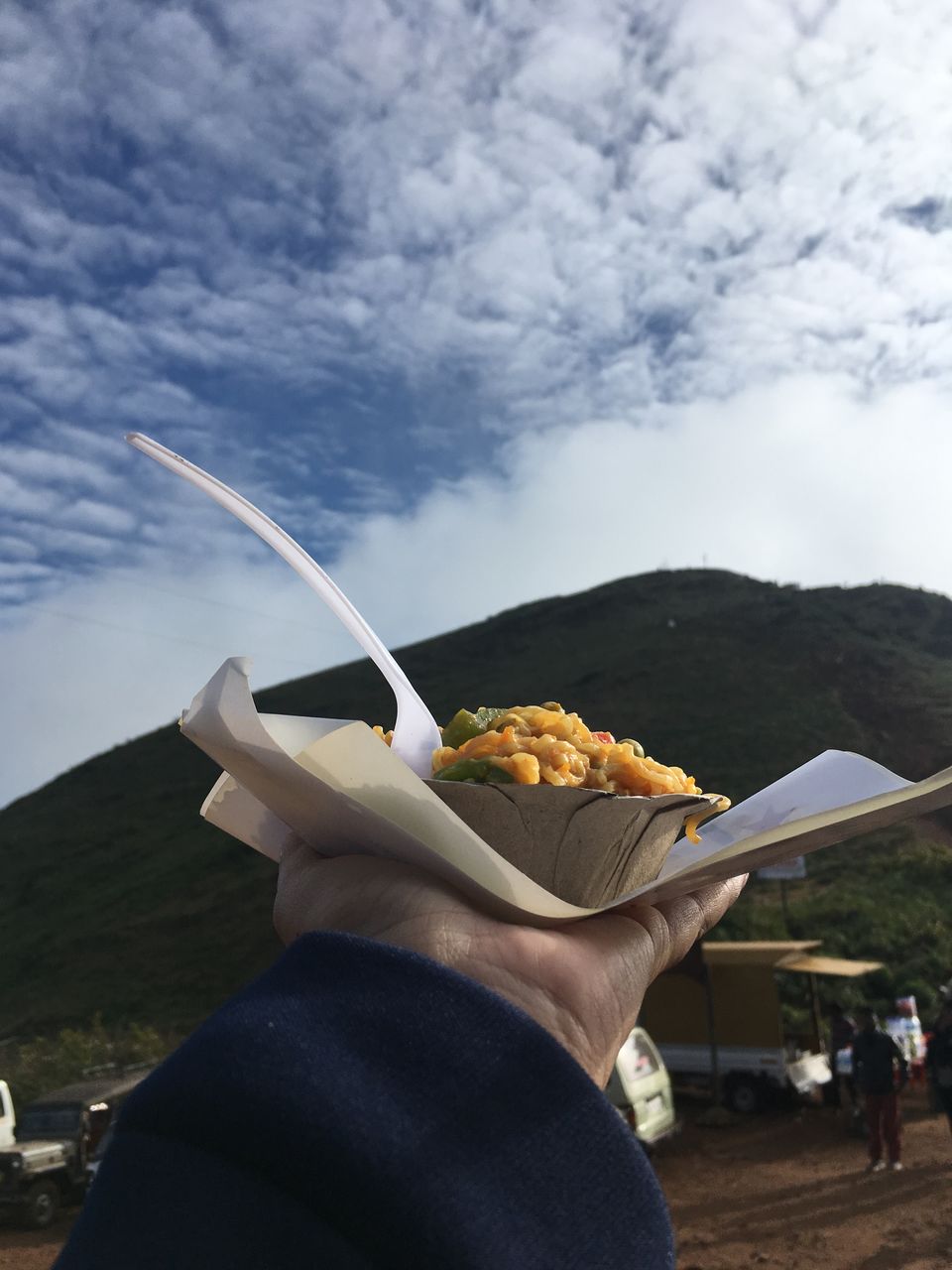 There are various options for breakfast at the peak. I had the best Maggie ever here, and the breakfast is affordable.
P.S. — The jeep costs 500/- bucks. The driver will take you to the peak, wait there for 30 minutes and bring you back to the point where he picked you up from.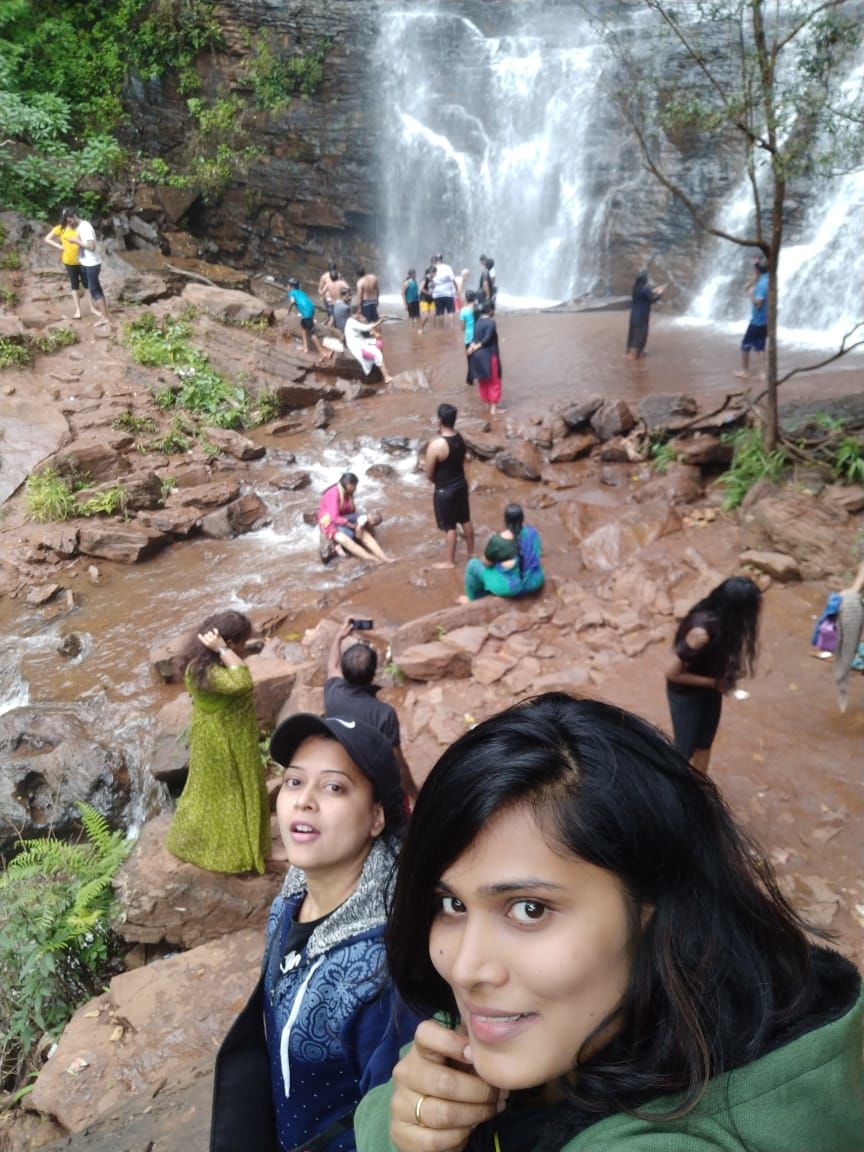 Buttermilk Falls
We headed to Jhari falls (Better known as Buttermilk Falls). The waterfall is so tempting; you sure would want to get into the water.
Carry a pair of clothes to change later and get into the water.
Zip Lining
If you have zip-lined before or you haven't and still mustering the guts to give it a shot, I say, 'You have to try it'. It is so liberating.
There are many places in Chikmagalur that offer Zip Lining at a reasonable cost. We paid between 200/- to 250/- bucks and we did it twice.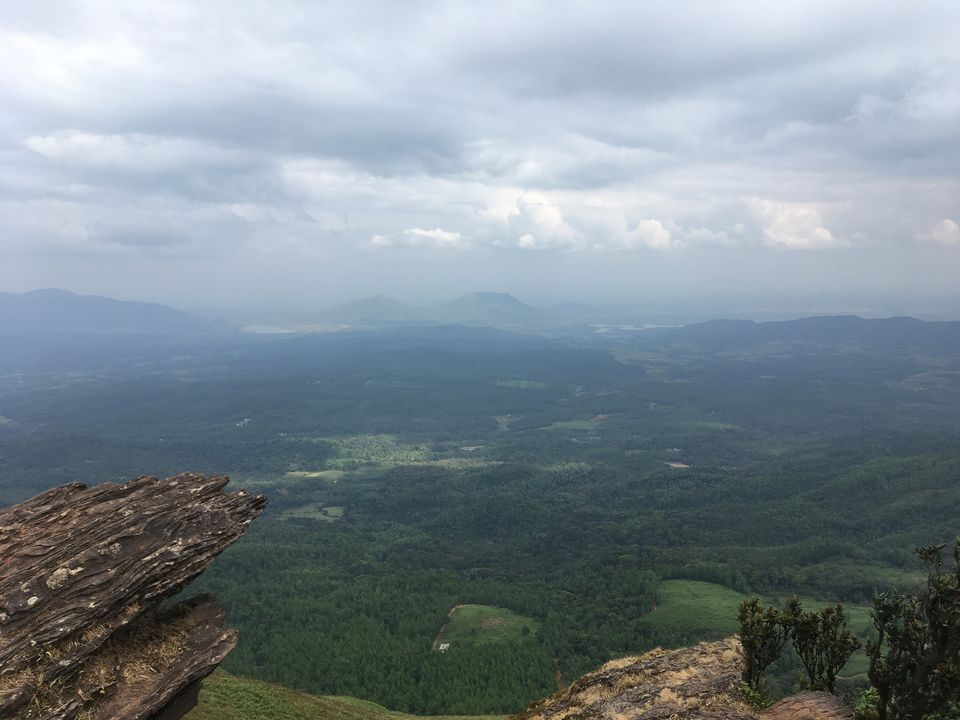 Somewhere in Chikmagalur
So, we kept riding until we reached a place that seemed to be a dead end, so we stopped there for some time.
It is just 2 kilometres away from Baba Budangiri. It was cold, windy and the place looked the perfect to end our day.
We sat here laughed, joked and spoke about life.
Somewhere in Chikmagalur, Again
So, next morning we planned to head to Baba Budangiri. This is a popular pilgrim place of the renowned sufi saint — Baba Budan. This place is popularly visited by both Hindus and Muslims
It was biting cold and we were up and out at 6:00 am. We reached Budangiri around 7:00 am. Since this place is holy, we were supposed to remove our footwear to enter. We were not ready to do so.
We couldn't imagine removing our footwear; it was unimaginable to walk barefoot in that extremely cold weather.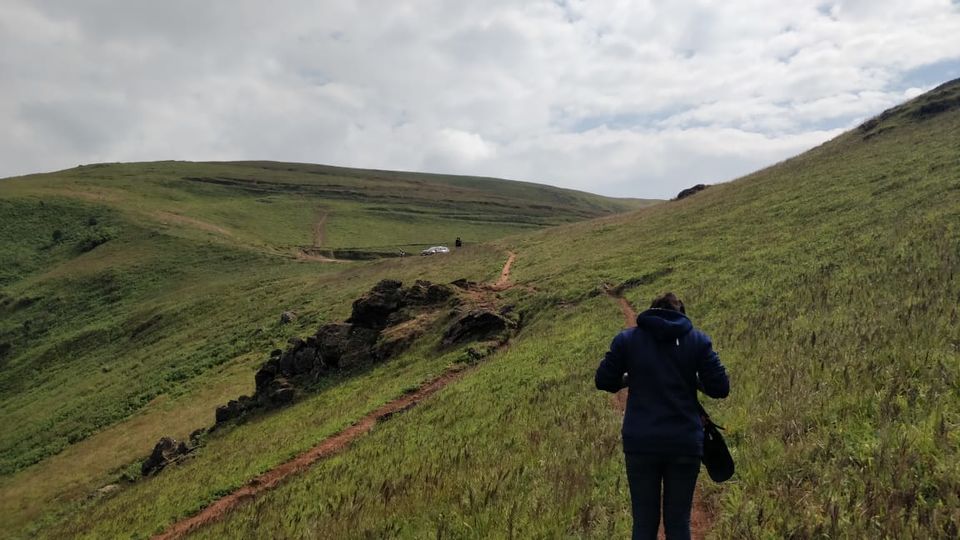 So we skipped and went back to the same place we chilled the previous evening near Baba Budangiri.
We sat there for hours together talking about the good old days. We were freezing in the cold, but we sat in one place and kept chatting.
Water Activities
Since it was our last day in Chikmagalur, we thought to do something fun.
We searched the internet and decided to give water sports a try. We headed to Yagachi Water Adventure Sports Centre. It isn't far and can be easily reached within 30 t0 45 minutes.
... and it was so much fun. We had a rollicking time. We flew off one of the rides and we both have a fear of water + we didn't know how to swim as well (I still don't).
But it was a fun experience, also all the rides are affordable. We went on 3 rides and paid approximately 600/- each.
Chikmagalur is a dream to all the adventure seekers and nature lovers. It is perfect for a budget trip. All you backpackers and solo travellers you should start packing already.
Not to forget, Chikmagalur is perfect for some family time as well. If you are looking for a perfect weekend getaway with your fam-jam, Chikmagalur is the place to be this time of the year.
You will love it. Start packing :)