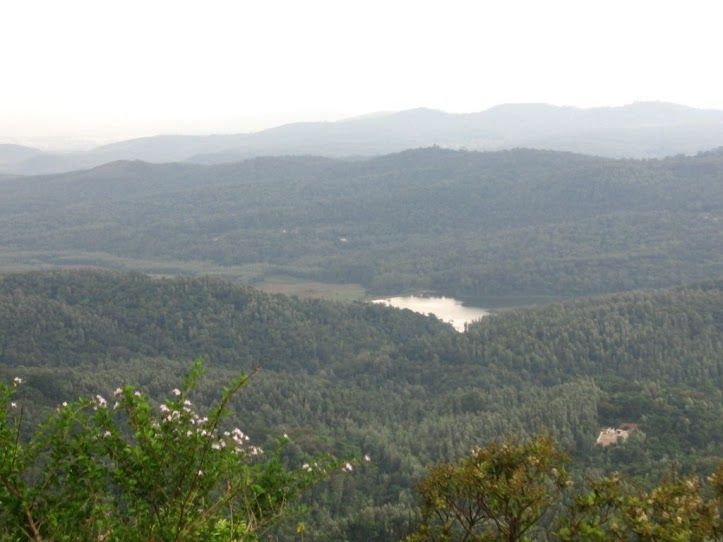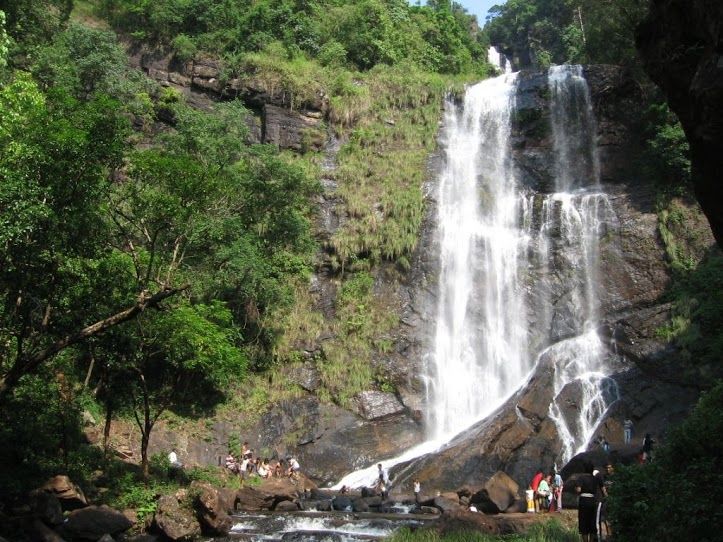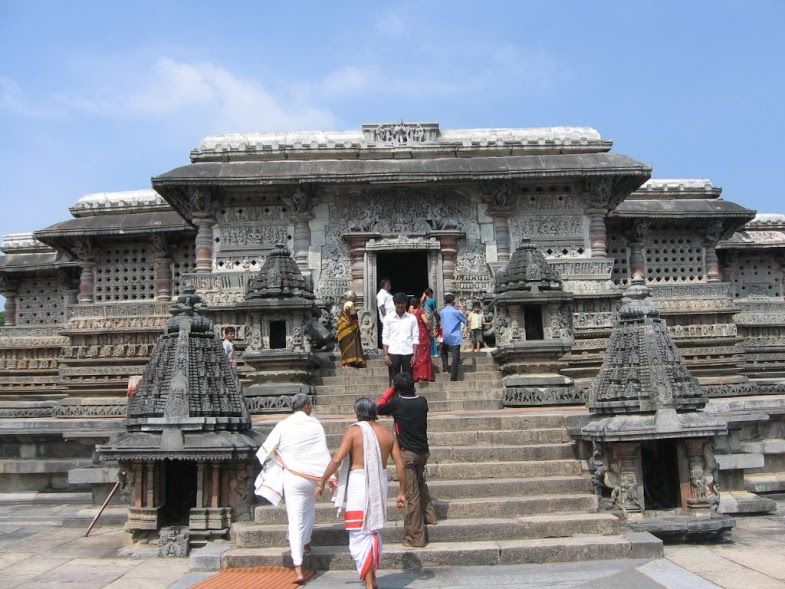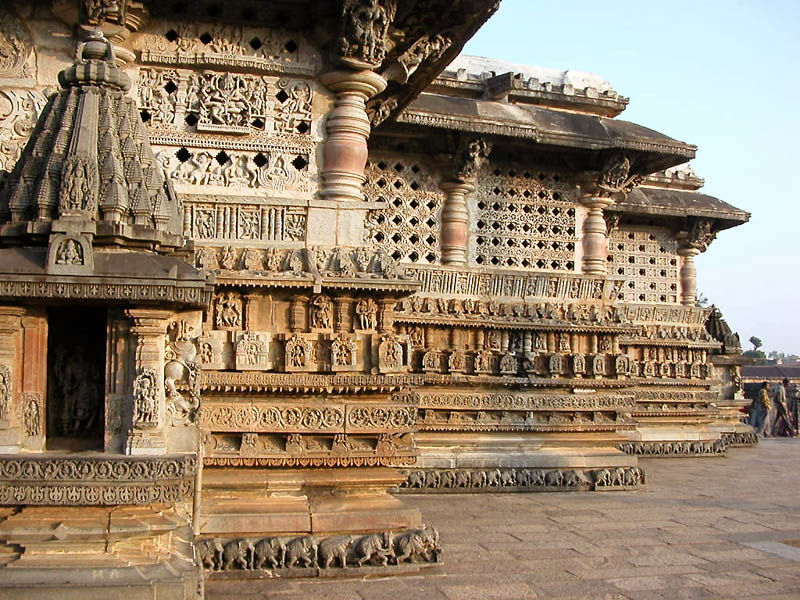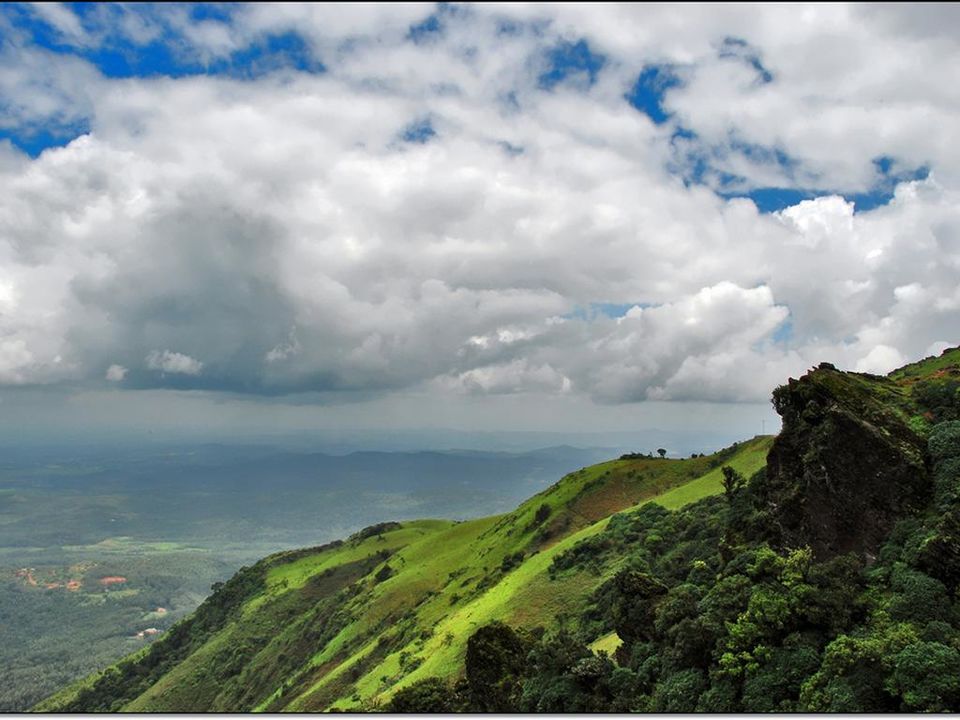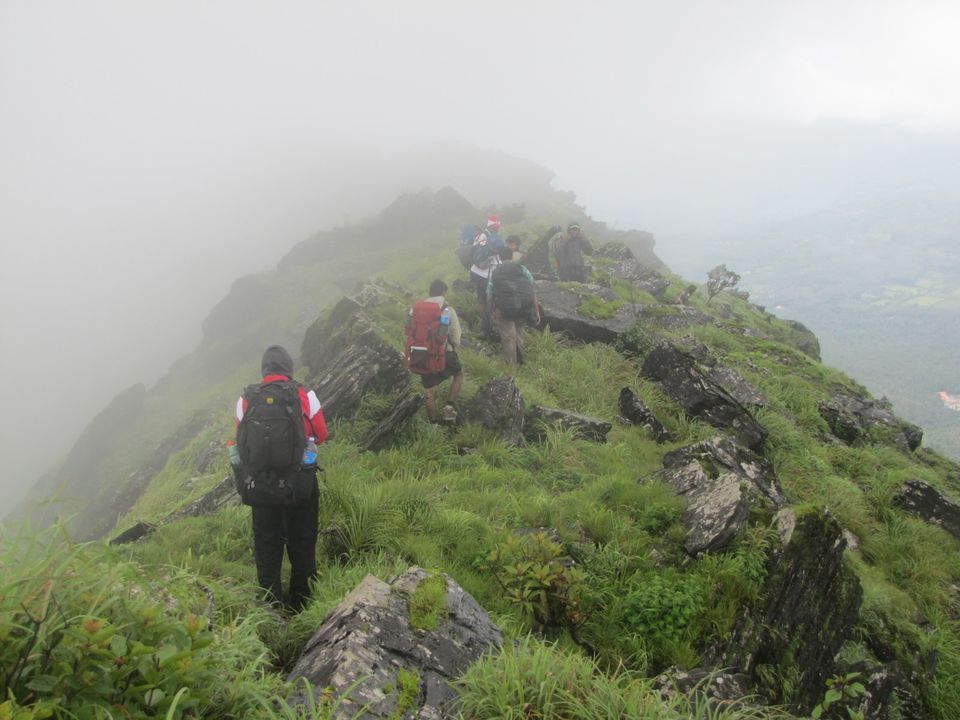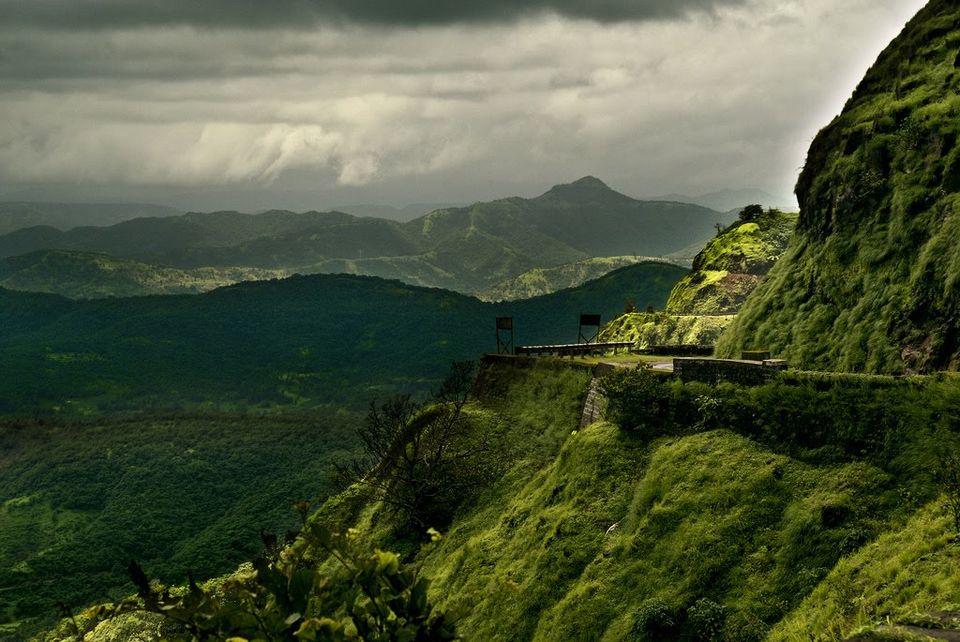 It was the Republic Day long weekend and my project team at work did not need any other excuse to get away on a vacation. We had been planning to go to someplace different, for quite sometime, not wanting to take the oft beaten track of Ooty, Kodaikanal, Munnar again. So when a team member came up with the name Kemmangundi, it immediately caught our interest. And off we went travelling to Bangalore by night train from Chennai and then taking a mini bus (booked in advance) on a five hour journey to this place with an interesting name.
The journey was through vast plains, often filled with fields or just shrubs here and there, and we soon lost interest and drifted to sleep. It was a sudden exclamation from one of the guys, "Look!" that woke us all with a jerk. There stood a majestic temple, its grandeur evident even from a distance. Everyone rushed to pay a visit, while I hesitated since I never visited temples without taking a bath. The charm of the structure drew me though, and I cast aside my inhibitions and entered the Hoysala temple. That was out very first welcome at Kemmangundi, and something that has remained etched in our minds till date. From there on, it was nature and adventure all along. For the next two days, we trekked 10 kms, battled leeches, climbed mountains, and (me) almost drowned under a waterfalls! And I have never failed to relate in great detail that little adventure ever since.
Kemmangundi is a perfect getaway for a weekend, offering both peace and adventure to its tourists. Located in Chikmagalur district of Karnataka, it is not a very high hill station, at only 1300 km, but it is dotted with places of great scenic beauty - peaks, waterfalls, mountain trails, you name it. The place we stay had a quirky name - The Last Resort, but thankfully it is not the last resort to stay in Kemmangundi, as there are much better resorts and homestays there. Unfortunately we realized that only after reaching there and hence were stuck with 'Last Resort'. It was not too bad either, to be fair, just ok enough for 2 nights. We had food at the various smaller restaurants on the way to the spots. It was regular fare, the usual idli, dosa, roti, etc.
Our return to Bangalore after three days was also filled with some thrill, what with rumours of tension along Tamilnadu-Karnataka border due to the Cauveri river dispute. However our bus driver assured us that he was no less a gunda himself, and silenced our veiled mockery by showing his weapons (read axes, swords, lathis etc. in the trunk of the bus. That shut our mouth till we arrived at the Bangalore railway station and paid him off. He was a jovial man however, and took his job of protecting us rather seriously.
Kemmangundi has retained a special place in my heart, as much for its beauty as for its people. I am waiting for the day when I will be able to go back to this rustic little hill station again.