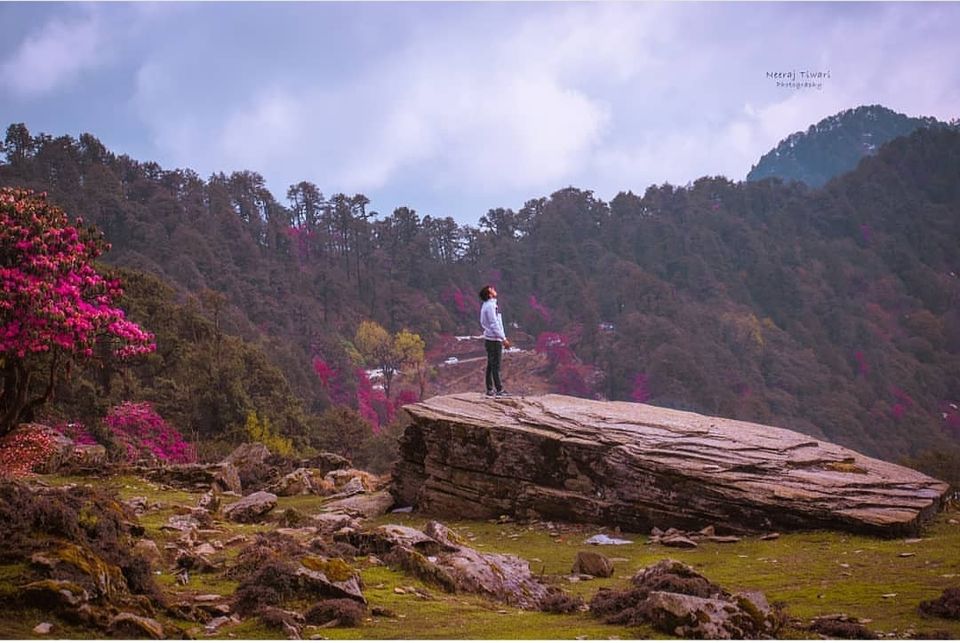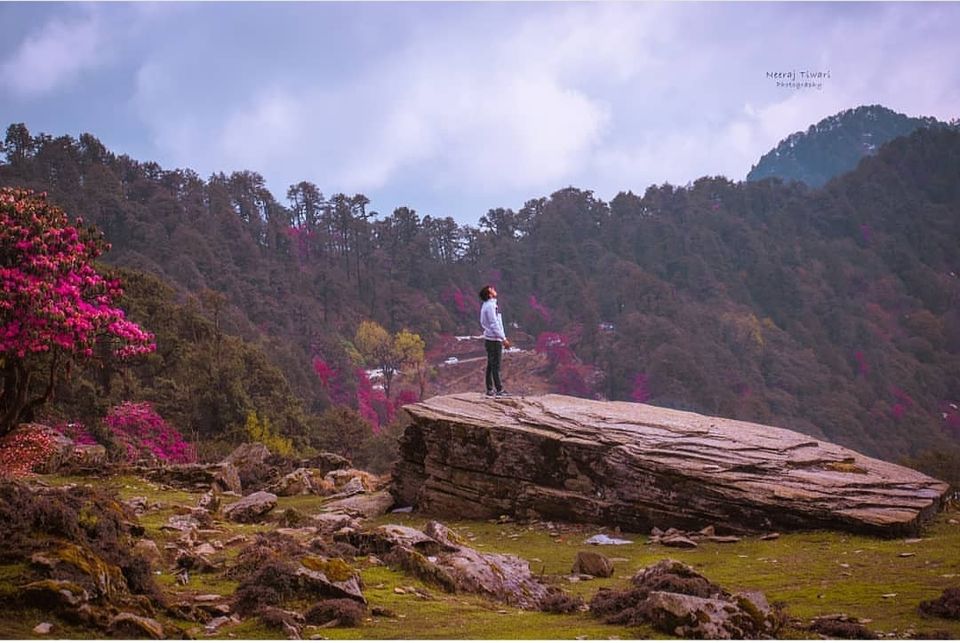 The start of spring season in Feb-April every year arrives with a special place in our hearts. We welcome the warm sun, the clear skies and the greenery all around. The nature seems to have come alive again after the long and harsh winter. The locals have a special significance of this season in their hearts and we welcome it in our own unique way particularly because this is the season when the Burans flowers come into full bloom. This is also when the entire Chopta valley turns red with the beauty of the Burans flowers in their full bloom.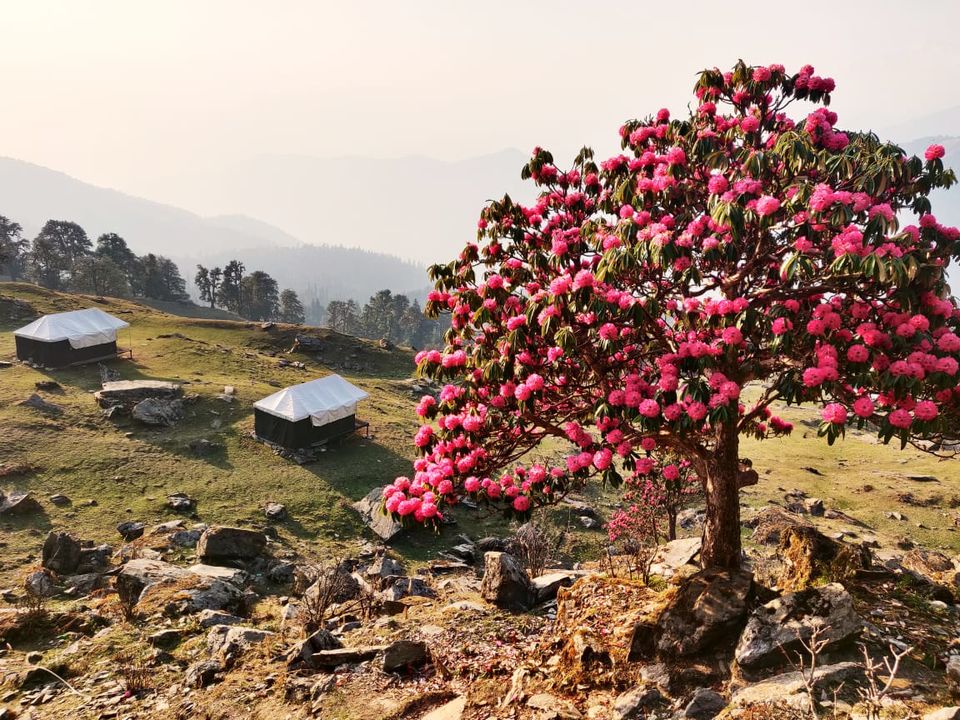 Burans is the local name for Rhododendron flowers. There are many varieties of this flowering tree and it is found at many places across the world. In India, these are usually found at the higher altitudes of the Himalayas. One will be surprised to know that this flower is also the National flower of Nepal and the State tree of Uttarakhand and Sikkim. This flower has a special place in our lives. We use it in all our religious festivals and as an offering to God. We also use it to prepare delicious chutneys and as a condiment in our food. The most prevalent use of the flower is in preparing the Burans juice which is packed and sold (in the concentrated form) across the state of Uttarakhand. I still have memories of my mother preparing Burans juice in our village home from the flowers which I used to collect from the nearby hills. Even today most villages near Chopta prepare Burans juice at their homes which is used throughout the summer season as refreshment and rejuvenating drink. The juice and flower have medicinal and healing properties and it is said that they cure our gut, heart and digestive system.
Book Chopta Tour Package just 6500/ per person from/to Rishikesh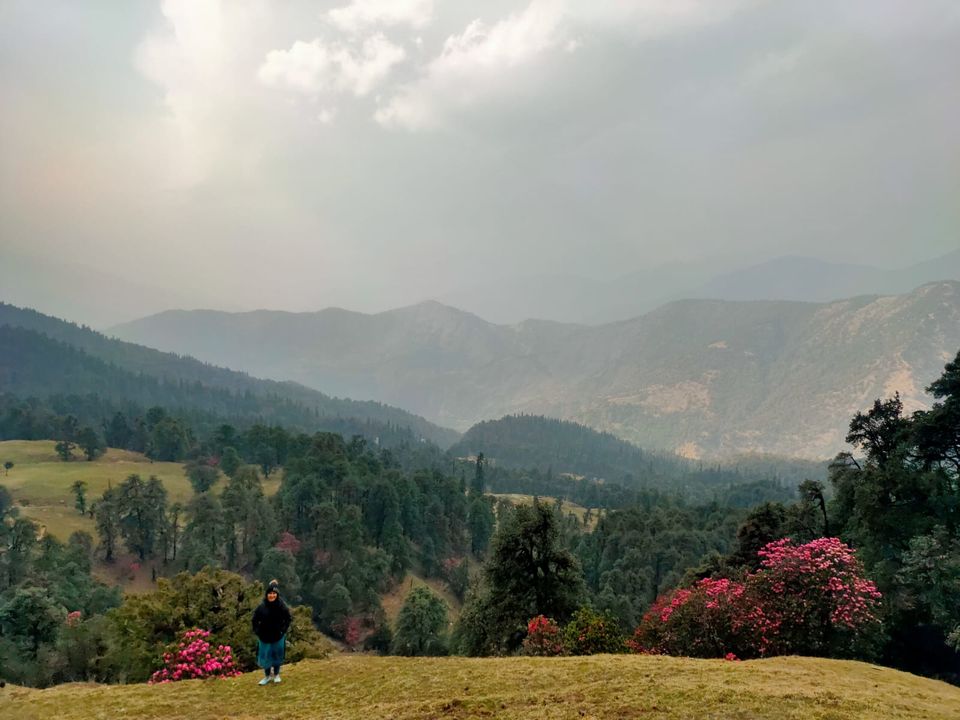 March and April is also called as the Burans season here by the locals as the entire Chopta valley is full of Burans trees which blossom at this time. The trees are full of red and pink flowers and if one drives through the valley, one can find full bloom trees on both sides of the road. It can be an unforgettable experience to witness such beauty of flowers all around for those visiting Chopta and Deoria Tal. One feels that the entire valley has been covered by a red carpet. The climate at Chopta is ideal for the Burans trees to grow and blossom which is hard to find at other places.
Visit our YouTube channel to see the beauty of Rhododendron flowers.
The Red flowers in the valley are calling …are you coming to Chopta this Spring for lots of memories and to carry back a sweet bottle of Burans juice?
Read our New Chopta blog- Chopta Valley- My love My home
For more information about Chopta Valley you can visit our website at Himalaya Resort Chopta or call us on +91-08006101054
Neeraj Tiwari