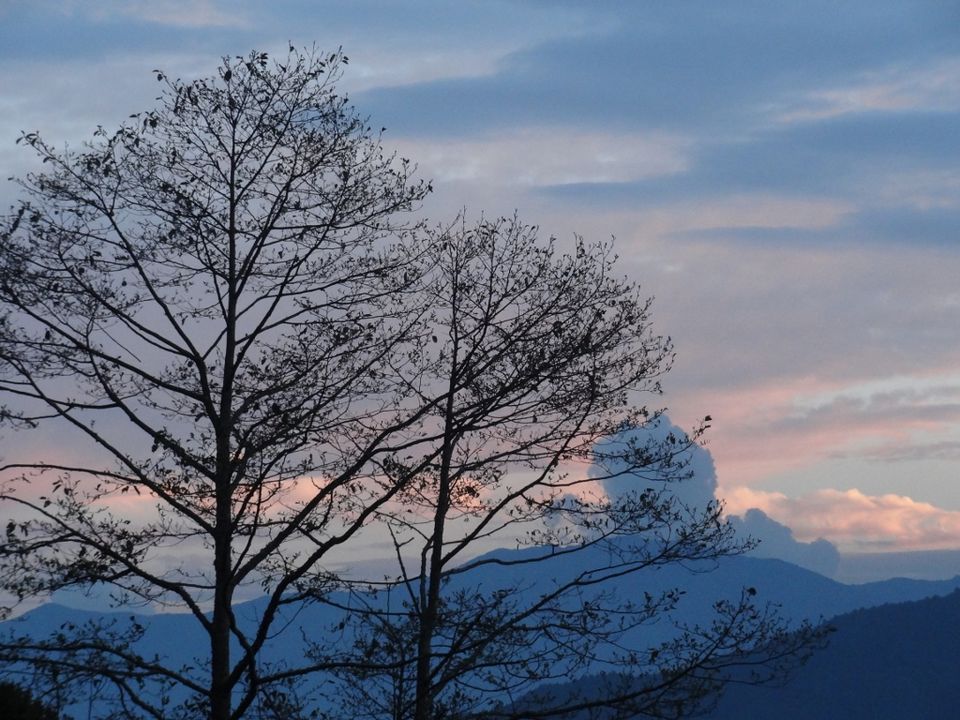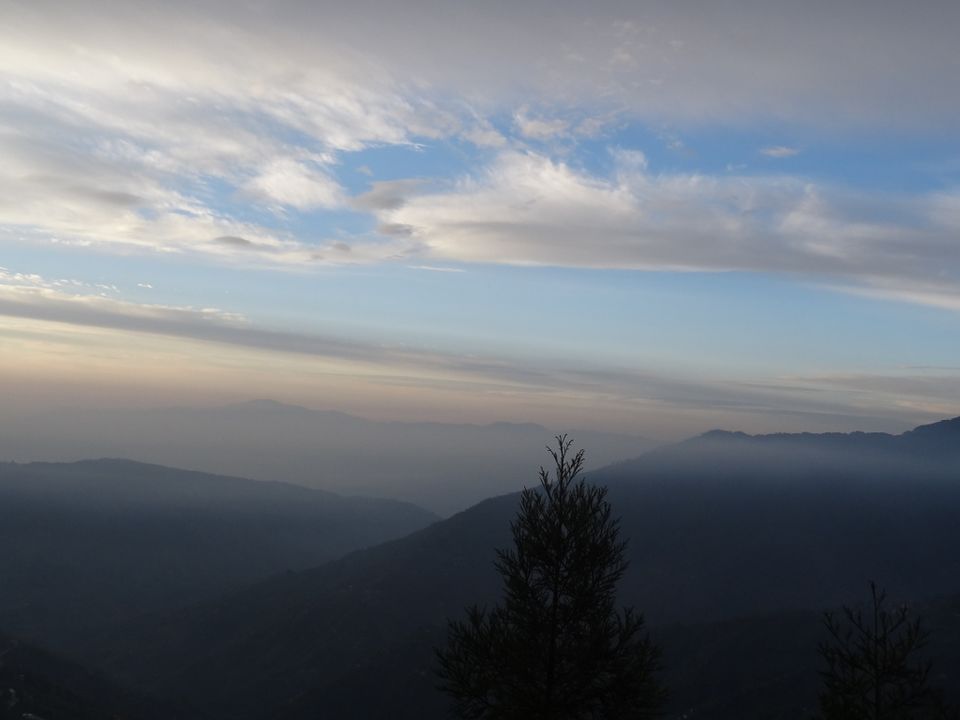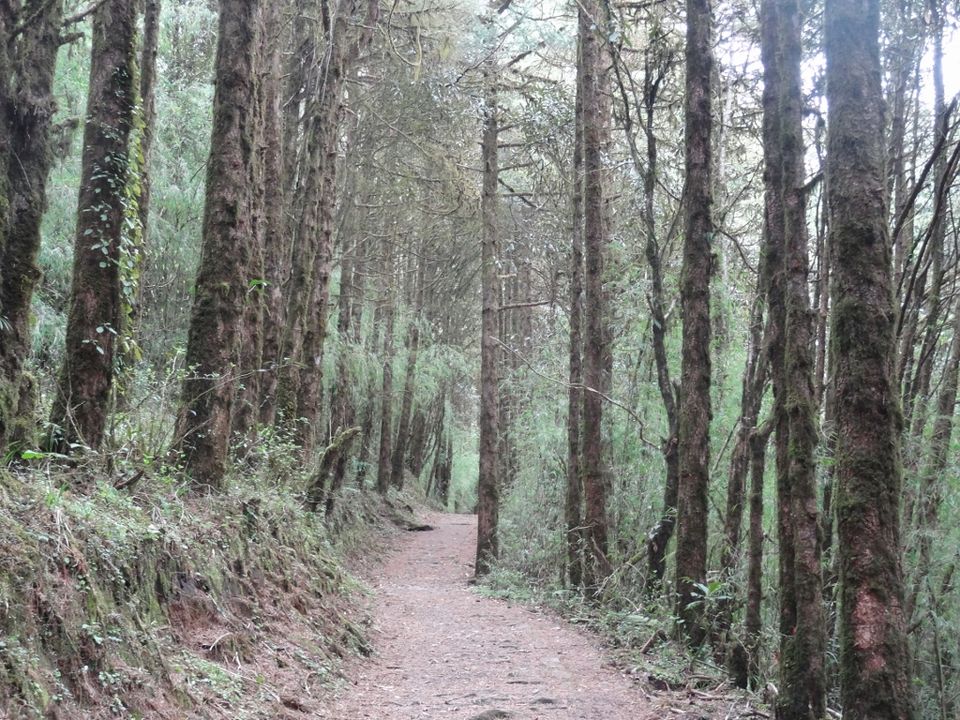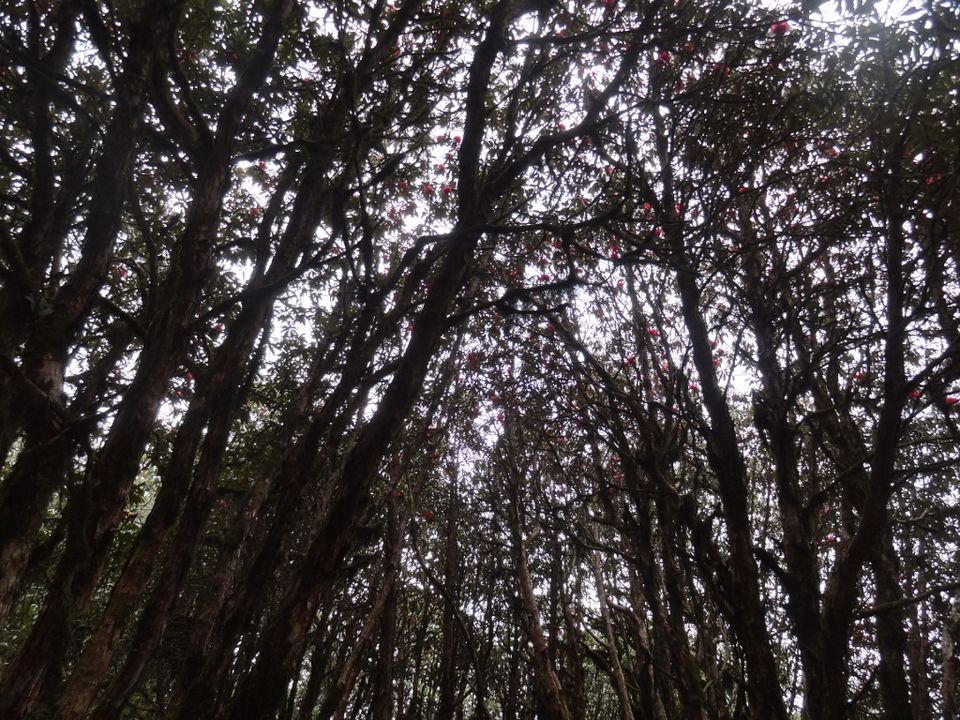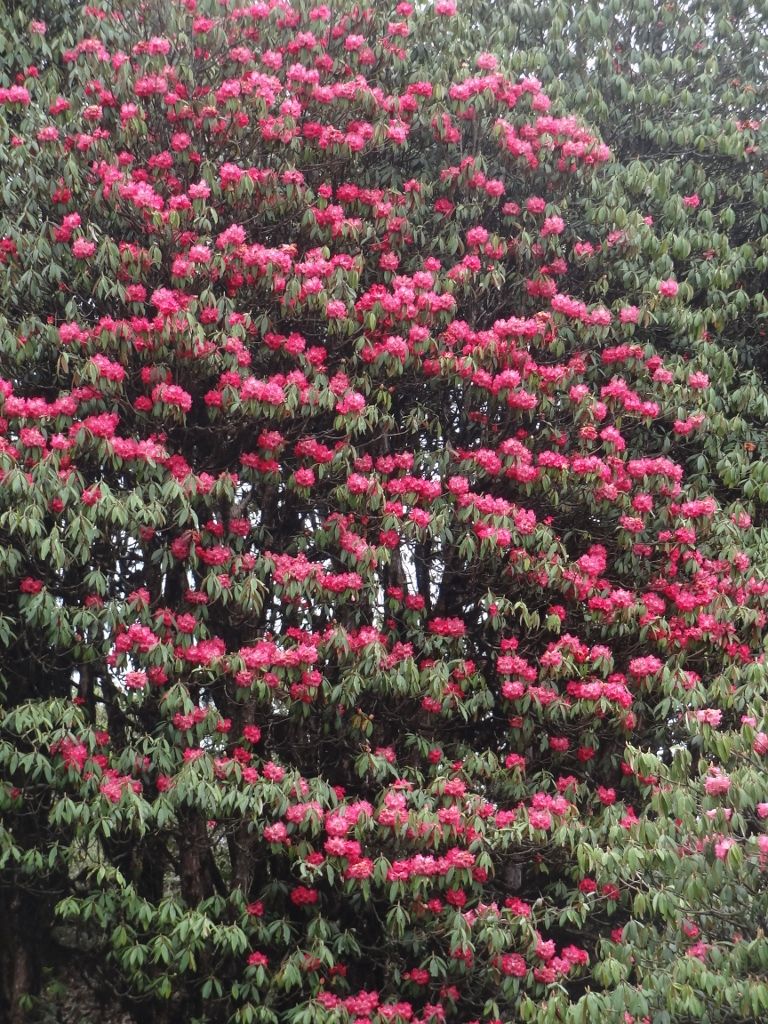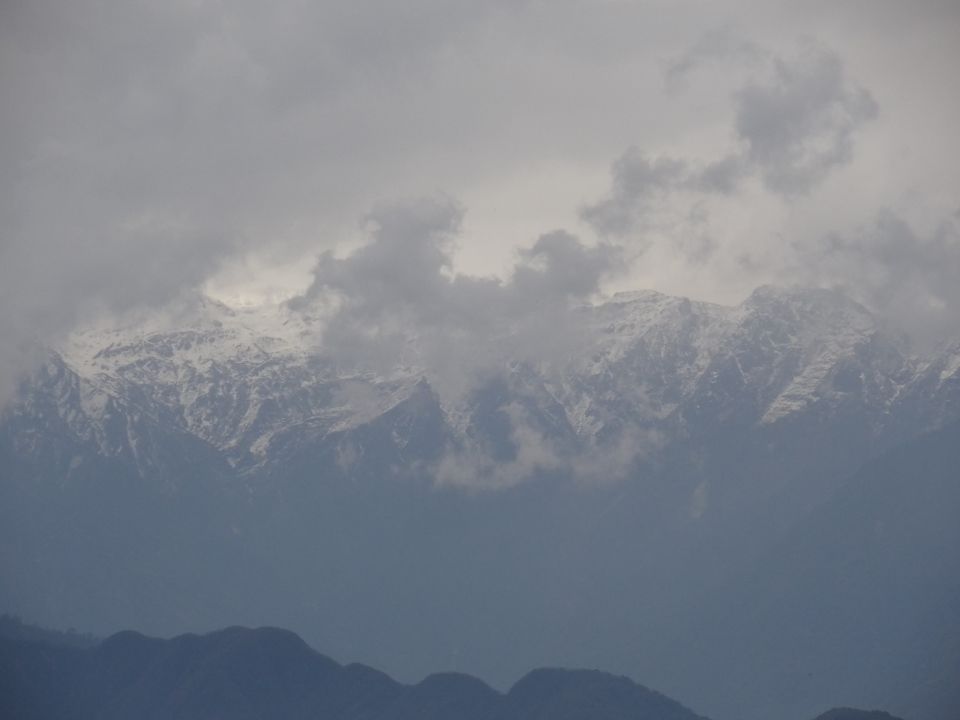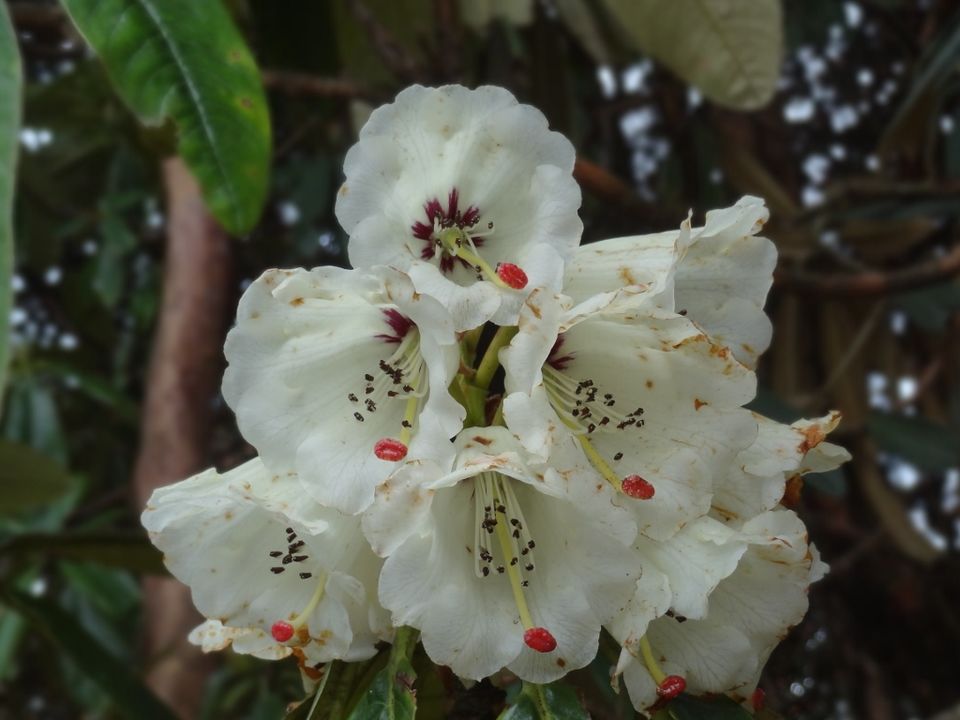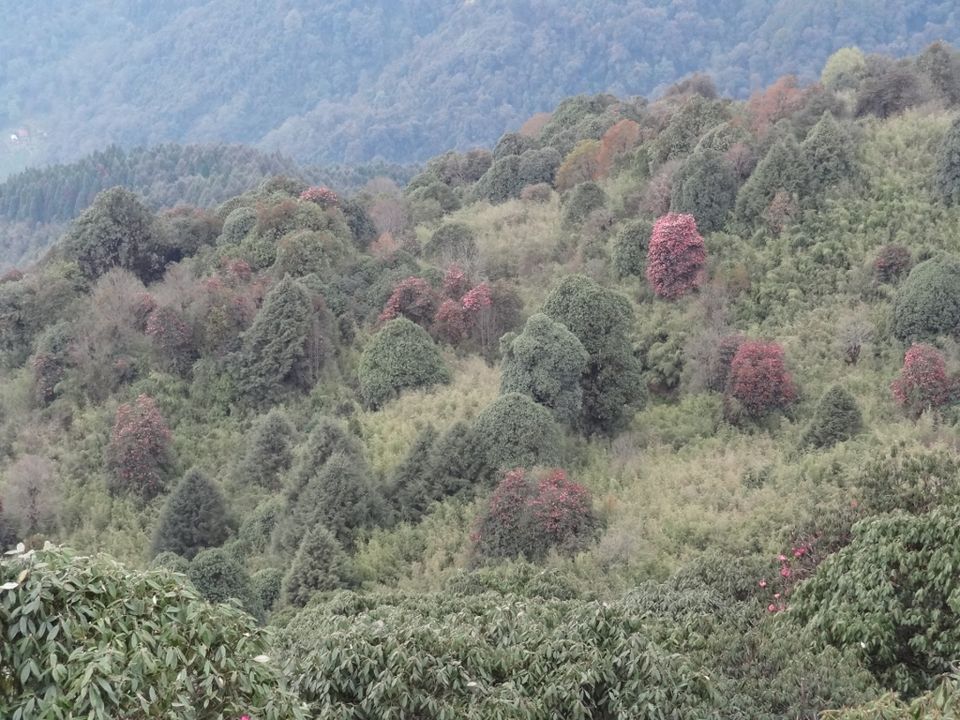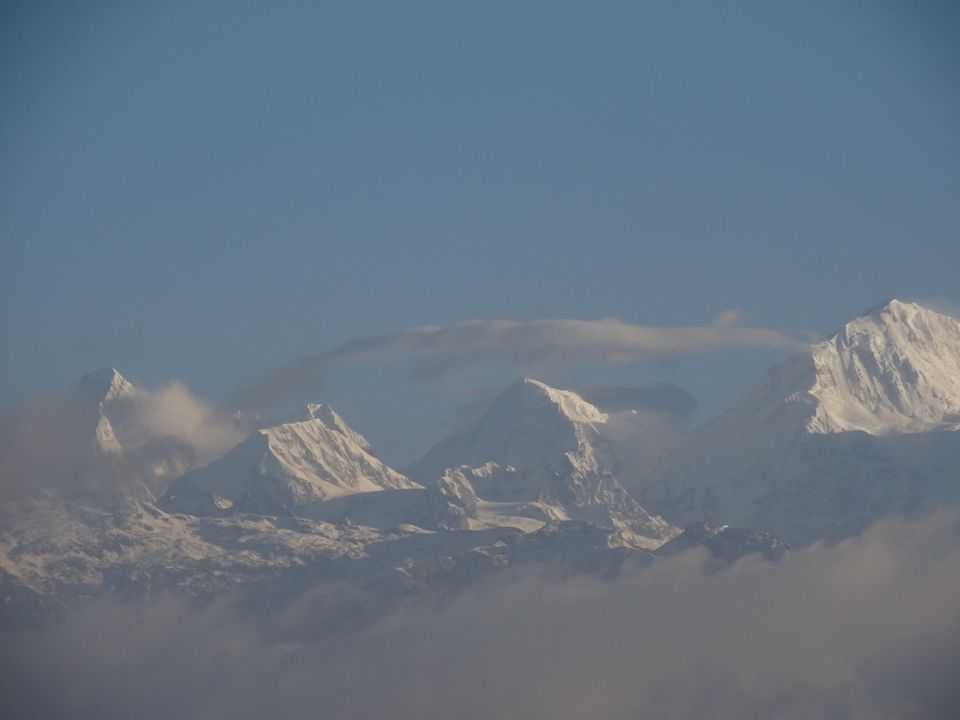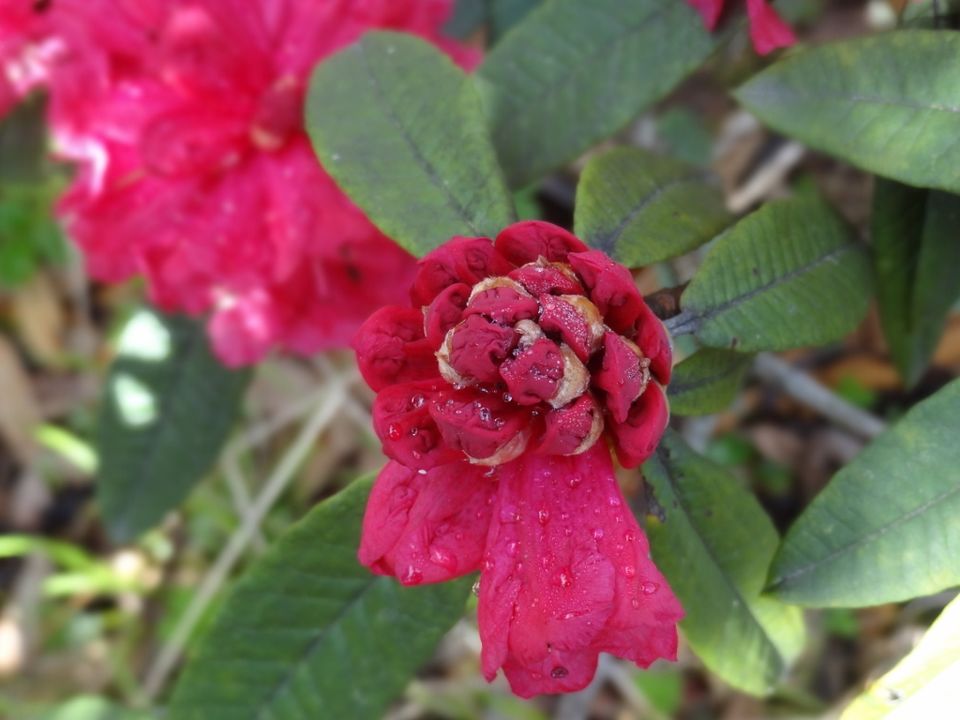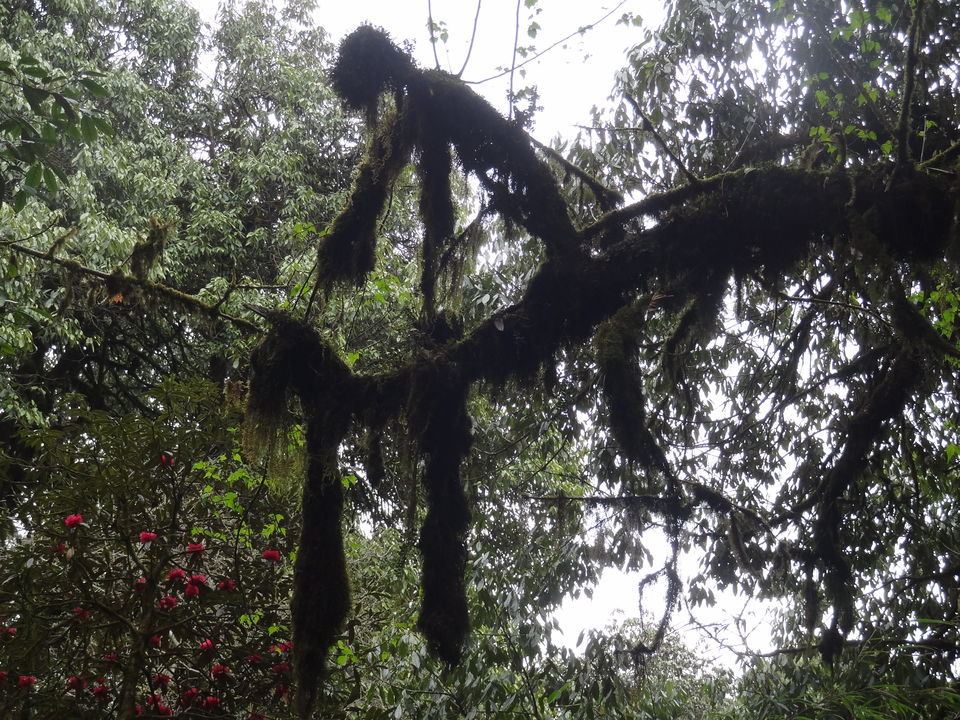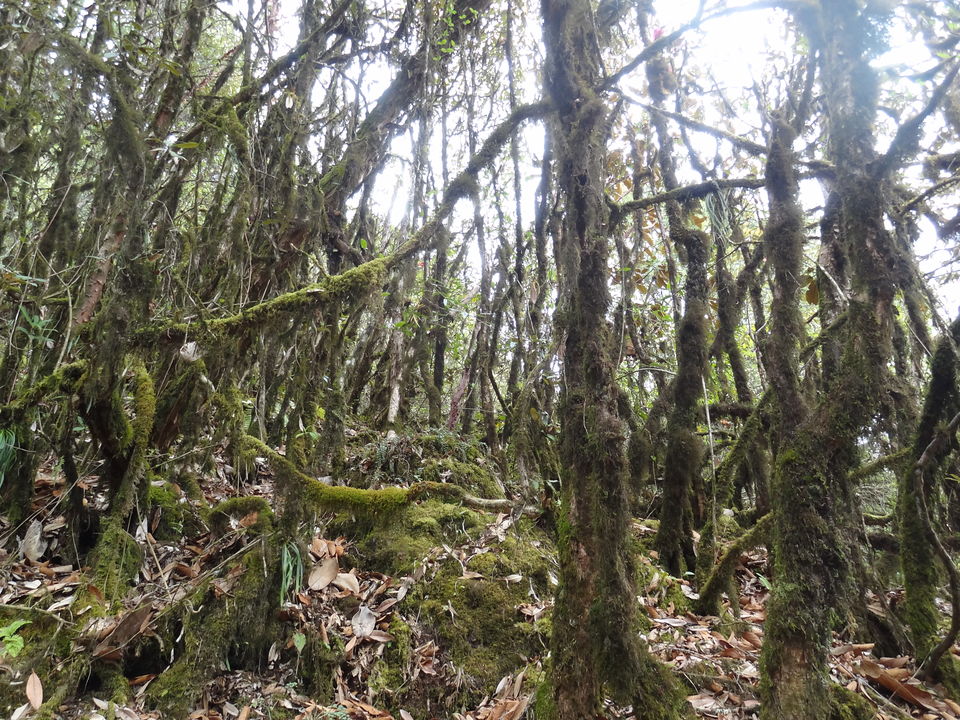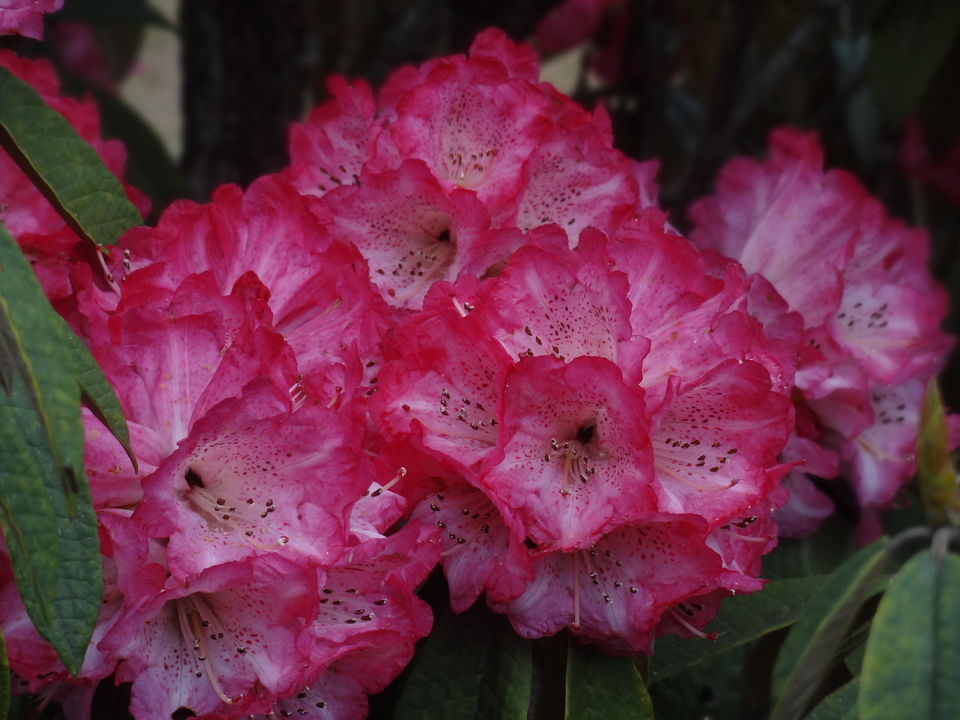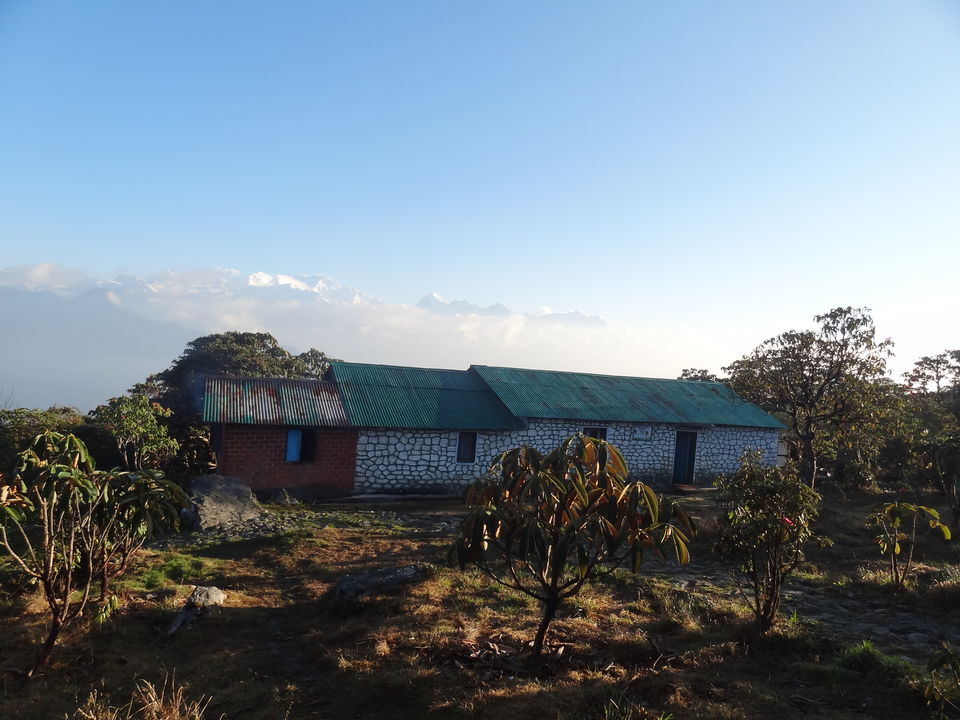 It was in early 2014 when I came to know about Barsey (mostly known as Varsey) through some of my colleauges who had visited this place earlier. When I tried to find out more about the place, the pictures of trees laden with rhododendrons, the dense forest and the snow covered Himalayas seemed to hold some mystery to be unfolded. Finally in the month of April 2015, I got the chance to visit Barsey and my travel partner was my husband as always.Still unknown to many, Barsey is relatively a new destination in West Sikkim and is famous for its Rhododendron sanctuary that turns in to a riot of colors in April-May when the Rhododendrons are in full bloom. Apart from the Rhododendrons, this sanctuary is home to several species of Primula, Oak and Pine and if you are lucky you might spot a Red Panda in its natural habitat while walking inside the sanctuary. The place also offers majestic views of Kanchenjunga range and is a bird watcher's paradise where you can spot many colorful and exotic birds.Instead of travelling to Barsey directly, we made a stop at Okhrey which is a beautiful village in West Sikkim. Okhrey provides panoramic views of the blue hills and is a great destination for the city souls to unwind. This balmy hill station is a perfect place to sip a cup of tea while watching the sunset or to watch the starry sky while enjoying the tranquility. We visited one of the monasteries in okhrey that requires half an hour climb through a steep set of stairs, but believe me the effort was well worth it. A small monastery perched on a hill top with great views and small lamas playing around makes you forget all the tiredness once you reach the place. The next morning we started for Hilley which took half an hour by car through a narrow serpentine road passing through many Rhododendron trees laden with flowers, mainly red and white.
Hilley is one of the entry points to Barsey Rhododendron Sanctuary and the last motorable road to Barsey ends here. One needs to obtain the permits and trek through the dense forest path covering 4 and half kilometers to reach the main area where accomodation is available amidst the forest of Rhododendrons. After entering the sanctuary gate, a strong silence greeted us that was both eerie and soothing and the only noise breaking the silence was the sound of our footsteps. The forest was dense and mostly consisted of bamboo, pine and huge Rhododendron trees donned with flowers. The path through the forest was well laid with thick cover of trees at both sides and many of the trees were covered with moss that made the forest look like some place from those bollywood horror movies. It was pure serendipity that we were the only people walking through the forest on that day as it was a weekday and we had started early in the morning. So we had the whole forest to ourselves and walking through the beautiful forest listening to the the chirping of birds and the whispering wind was an experience that we would remember all through our lives.We stayed at Barsey for one night and could see scads of Rhododendrons in that area mostly in the shades of Pink and white. We even walked to the nearby hilltop known as the watch tower which provides bird's-eye view of the whole forest with patches of Rododendrons in between. Since the weather was clear we had a breathtaking view of Kanchenjunga range from Barsey standing like a tall barrier isolating us from the rest of the world. The place looked like a dreamland with its unparalleled natural beauty and we felt so lucky to have got the chance to see it. As night fell, Barsey turned in to a black lady as there is no power supply in that area and we spent the night in the light of candles shivering under our quilts yet enjoying the serenity.
We started our journey back to Hilley in the next morning and this time the forest looked much familiar than the first time. As we walked through the forest we realized it is not only the rhododendrons that make this forest a special attraction. But this is the place where lost people like us come to find themselves, this is where a tired soul can repose and this is where a stressed mind feels relieved.
How to Go:
The nearest railway station is New Jalpaiguri(NJP) and from there one needs to take an auto and go to Jorethang Jeep Stand near Payel Cinema in Siliguri to avail a shared jeep to Jorethang. From Jorethang you can take a shared vehicle to Okhrey given that you reach Jorethang by 12:30pm. From Okhrey, there is no shared vehicle to Hilley and one needs to reserve a vehicle for the 11 kilometre journey.
While travelling in group, you may opt for a reserved vehicle from Siliguri/NJP to Hilley directly.
When to Go:
Barsey is beautiful and can be visited any time of the year. But if you are keen on seeing the Rhododendrons, then the official flowering time is April and May. However, the most suitable time as per the locals is from March last week to 1st week of April. Even though flowers bloom every year, but there is a mega bloom in every three years when the whole forest turns in to a riot of colors. There was a mega bloom in 2010 and the last one was in 2013, so the next one is expected to be in 2016.
Where to Stay:
Barsey has only 2 accommodation options, Guras Kunj and Forest Barrack both having very basic facilities. If you go for look and feel, I would say Guras Kunj is better. But as many of the people do not know about forest barrack, Guras Kunj gets booked very early and the booking itself is a big challenge. We stayed in Forest Barrack and found it pretty okay for one or two nights stay. But if you want to book the double room with attached toilet in Guras Kunj, make your bookings at least 3 months earlier in the peak season. Also, if you want tranquillity and isolation, try to avoid the holidays and weekends. Then you can easily get the accommodation even without prior booking.