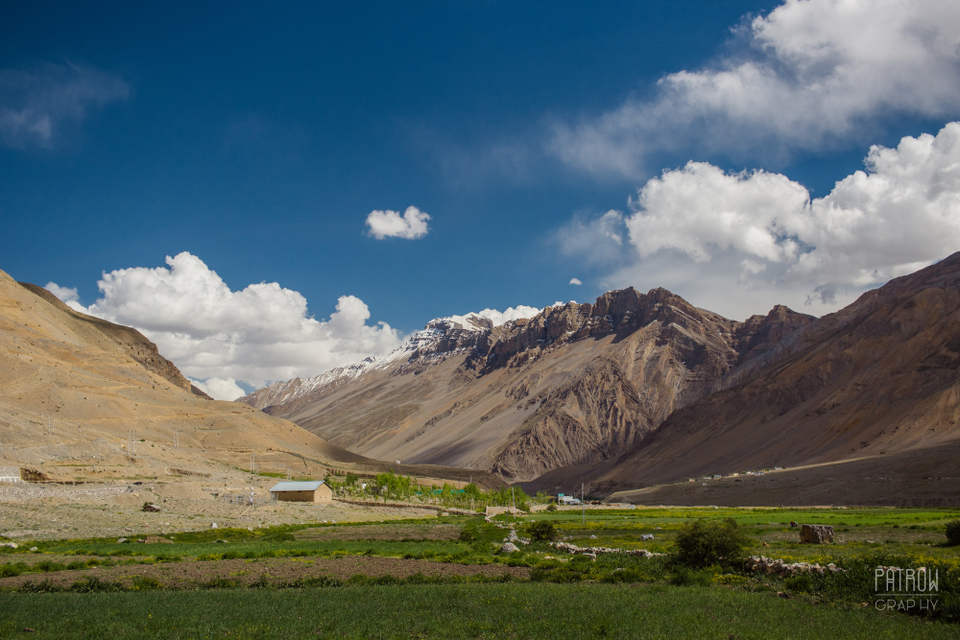 It all started when I casually mentioned to Deepak, my travel buddy, about my desire to see the beautiful Spiti Valley, only to realize he shared it too. And thus began the Project Chalo Spiti.
Deepak had just completed his Mountaineering Course from Pahalgam and I had just finished my Sar Pass Expedition with YHAI. We both had had our share of mountain life in the last few days but it just was not enough. We reached Manali, the starting point of our journey. Manali, the place has its own charm but gradually it has become the hub for riders who want to take a trip to Ladakh or Spiti. I will cover Manali some other time.
Note- The permit office doesn't issue permit for Rohtang and beyond for Tuesdays. So don't plan your trips on Tuesdays. Unfortunately we did that and lost a day.
We started off on a Wednesday early in the morning after securing our bike permit on Tuesday. 2 riders 1 bike 4 days and lot of uncertainty, that's how it began! We met 2 more people and together we were on our way to Spiti!
The road till Rohtang Pass is well-built and you can cover it very fast. But the real challenge is what lies ahead.
After descending from Rohtang pass, we reached a fork. One path lead to Keylong while the other lead to Spiti. From that point onwards, there are no good roads. We were looking at an uncomfortable 150km ride to reach our destination Kaza.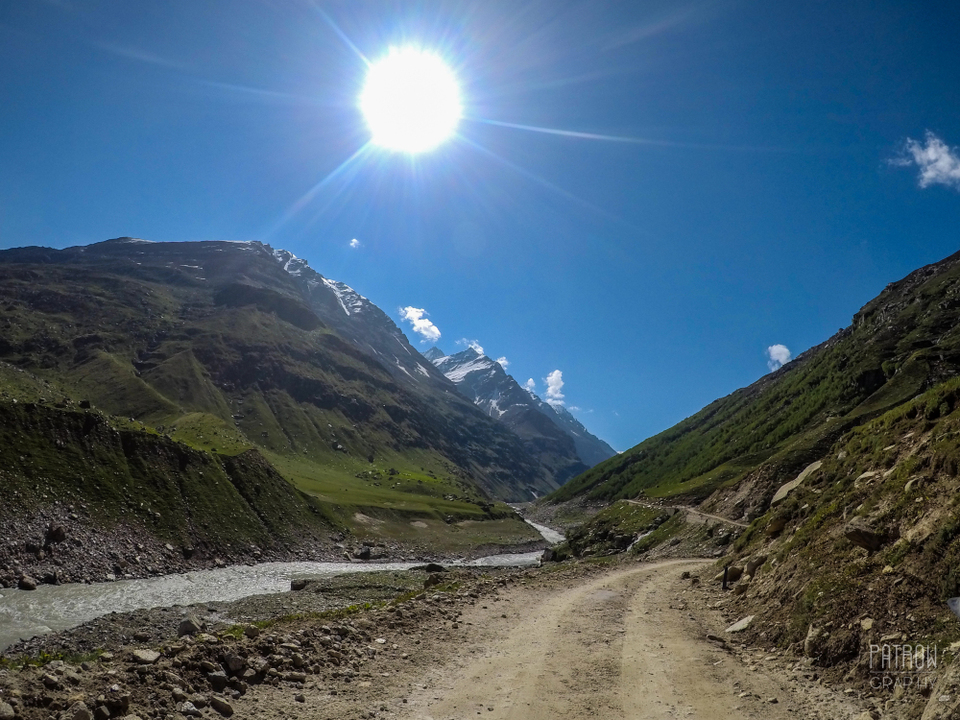 However bumpy the road was, the surrounding mountains and the Chenab River flowing by the side made the ride less strenuous. Since the journey was a long one, we decided to stop after every 30-40km. So our first stop was at Chhatru. This place is well-known for rock climbing and is the end/ starting point for many treks in the Lahaul region.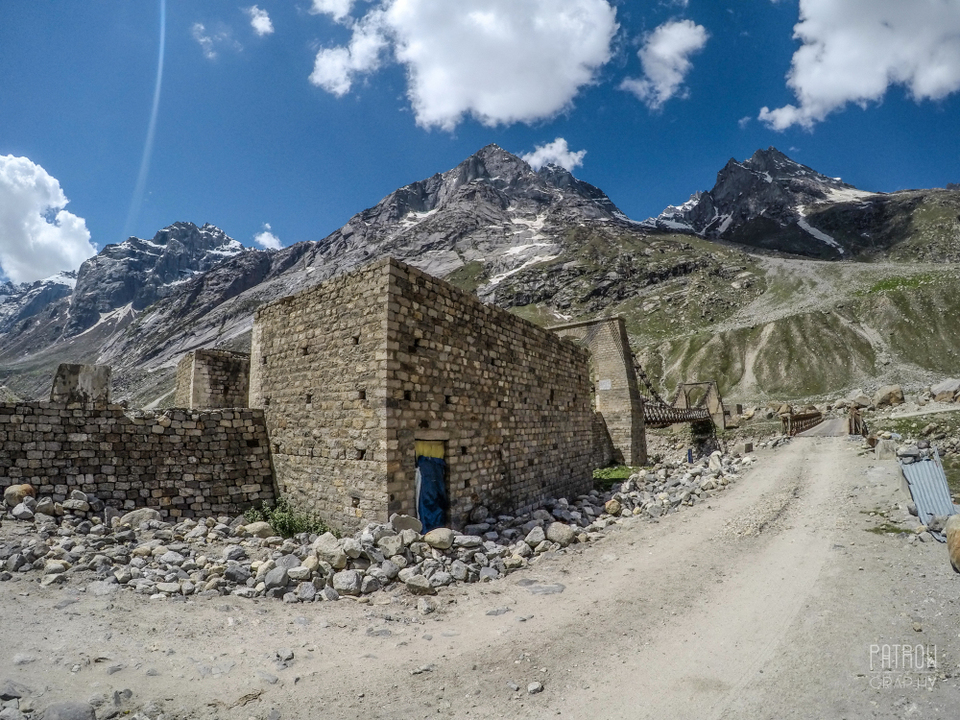 The place has few shops which serve hot Maggi, rice and curry. Keep in mind there are no shops on the way until you reach Batal which is like 60 odd km from Chhatru. We decided to have a quick bite before moving to Batal.
This slideshow requires JavaScript.
We covered the whole stretch to Batal with minimum rest and it was around 2 in the afternoon when we reached there. Batal is a small but an important place. It lies just below the Kunzum pass which joins the Lahaul and Spiti Valleys and is also the pathway to the famous Chandrataal Lake. This is also the end point of the Hampta Pass trek which starts from Manali.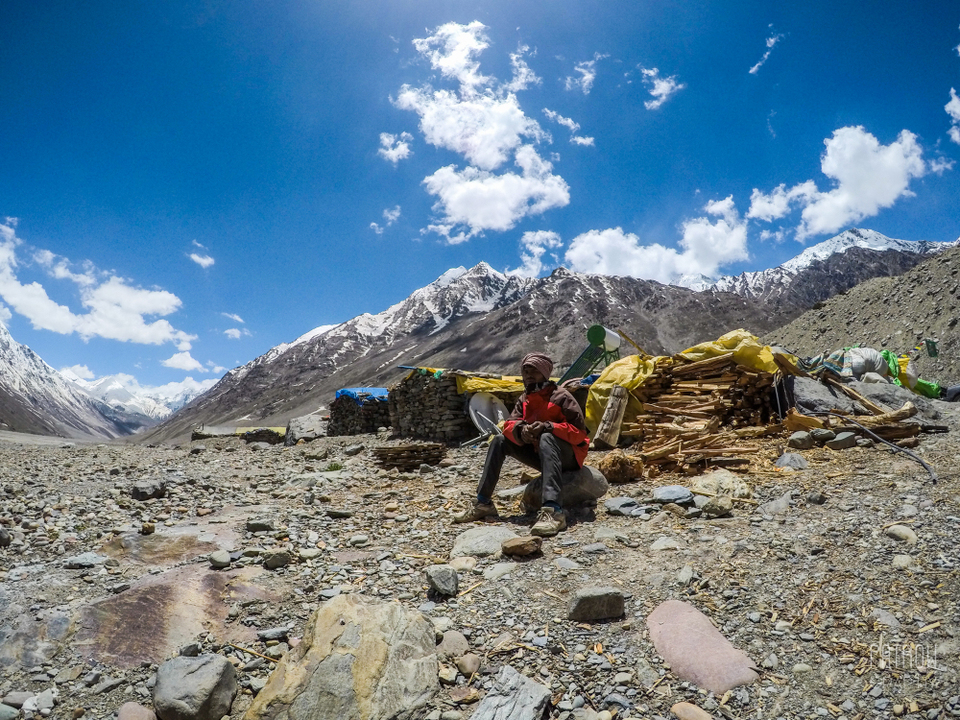 If you have been to Batal, you can never miss the Chacha Chachi Shop because that's the only shop there. There is also a piece of history attached to this shop. Chacha and Chachi, who run this shop in nowhere, once rescued and fed a group of trapped mountaineers for days. So if you are planning a trip to Spiti Valley or Chandrataal Lake, do pay this couple a visit for a bunch of interesting stories!
While we were having our lunch there, we came across a group who was travelling the other way, from Kaza to Manali. They were discussing that the stretch they had just covered was the worst part of the whole journey and that the road from Batal to Manali is relatively better. This was not exciting news for us. We wondered how bad could the roads be considering the gravelly 90Km ride we were just on.
With courage we marched on to Kunzum Pass. This pass is quite prone to landslides and gets blocked quite frequently. It only opens during June-Oct every year. So keep this in mind while preparing your travel plan.
This slideshow requires JavaScript.
The journey was half over!
We finally entered the beautiful Spiti Valley. The scenery changed drastically. The roads became relatively better and we picked up a little speed and gradually we could see small houses and people after so long. It felt normal at last.
We reached a village called Losar ( it is the first village of Spiti Valley if you enter through Manali or considered as last village of Spiti if you enter through Kaza and exit through Manali). On our way me met a family who was waiting for the bus to Kaza. Daily one bus operates from Manali to Kaza and one or two local buses operate from Losar to Kaza. We interacted with them and clicked photos in and around their village.
This slideshow requires JavaScript.
Just when we were about 40kms from Kaza and it was almost 4:30 on the watch, we heard a cracking noise. The luggage carrier had broken down and it was a mess. There was no mechanic shop nearby. The only welding shop in the area was in Kaza. We used our bungee cords to tie the frame to the bike and carried our rucksacks on our backs.
Those 40kms felt like a lifetime and it was almost 6:00 when we saw the first glimpse of proper roads. A thought reverberated in my mind that how come the people in Batal said the roads were bad. On contrary, the road's condition in the Spiti Valley was much much better than Lahaul Valley. I felt bad for those lads who has not seen the worse of the roads yet. A view of the Key Monastery far away brought me back. We were about 20kms from Kaza near a village called Rangrik. I told Deepak "Bro now is the time to speed up!" For ages the bike hadn't crossed 30kmph on the speedometer. The engine roared and we rushed to Kaza in a flash (I wish it was like that).
By the time we reached Zostel Kaza, it was 6:30pm. We took off our luggage and enquired about dorms in Zostel (luckily we got an alpine tent and shared with the two guys who tagged along with us from Manali). Next big thing on our mind was to get the repairs done for the bike and luckily we found a repair shop right in Kaza to save us from our troubles.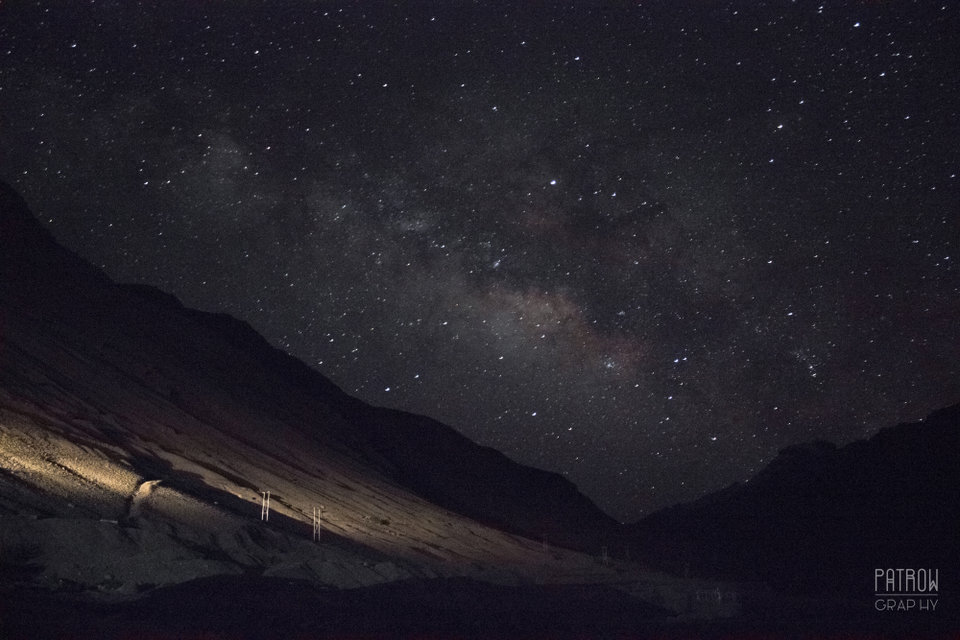 The night was beautiful and filled with stars but we could find the fault in our stars!