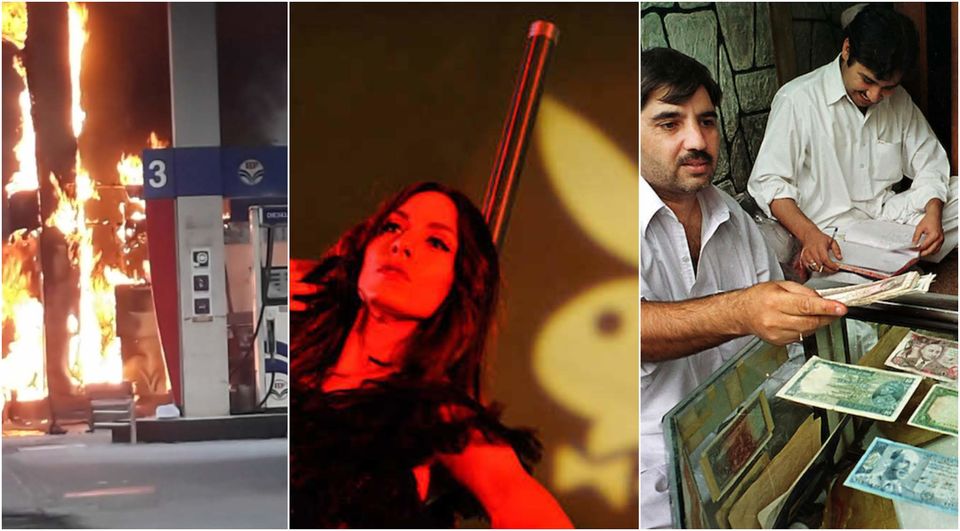 I had always heard that there's more to Goa than meets the eye but never experienced it myself. On a recent visit to the sunshine state, I decided to put on my Sherlock hat, go beyond the usual bar-hopping and try to find out exactly how Goa works. Upon speaking to locals from all walks of life, I learnt that there is indeed a lot more to Goa – most of which is often ignored by tourists or doesn't end up meeting the public eye at all.
Here are some of the biggest hidden nexuses of Goa that nobody will ever tell you about:
1. The big public transport monopoly
Whether you fly in or take a train to Goa, the public transport nexus hits you hard as soon as you set foot in the state. In my case, I was to get down at Madgaon railway station and from there, take public transport to Palolem, where my accommodation was pre-booked. For those of you who don't have an idea about Goa, it's a 35-km ride, a distance that you might end up paying about ₹500-600 for if you take an Uber in Delhi.
As soon as we de-boarded in Madgaon, the guy at the 'government approved' pre-paid taxi counter was ready to cut us a non-AC ride for ₹1200 – more than twice I had logically expected and calculated. The next best option was to get an auto. If you think that came cheap, you're wrong! I ended up paying ₹800 for a shitty, rickety auto ride which rounds up to about ₹22/km – a sum you'd pay for hiring a luxury sedan in a metro city.
Why does this happen?
The reason is simple – you tweak around the demand and supply circle to your whims and fancies and make big moolah out of it. Even though there is a big, potential market for the likes of Ola and Uber in the state, these private players are never allowed to do business here. The state continues to maintain a hold over the public transport under the tag of 'government approved' and it is eventually the tourists who end up suffering the most.
How to tackle it
Pack light – owing to the fact that I had a lot of luggage on me, I couldn't take a bus, which is easily the cheapest mode of getting around in Goa. Be open to sharing – keep an eye on other travellers going in your direction and feel free to ask them for sharing a cab/auto.
2. Controlled cash flow
Another big problem that you're likely to face during your visit to Goa is the cash (or lack of it) mess. There are very few ATMs in the state, particularly in South Goa and locals are not a big fan of electronic means of payment. The very few ATMs that exist are either out of cash or have never-ending queues outside them.
Why does this happen?
While going around in an auto, looking for an ATM in South Goa, I got talking with my auto driver to learn more about the fiasco. "It is not that banks don't want to open ATMs, but the locals just won't let that happen", he announced. He went on to explain how 'cash exchange points' in the state often end up acting as the biggest hindrance. These shops, which also double up as places to book tours and tickets, end up charging anywhere between 3-5% for the 'service'.
The biggest catch, however, is that these 'cash exchange points' are strictly reserved for foreigners and don't cater to Indians at all. The result? Foreign tourists end up paying extra to use their own money while Indians are left desperately searching for an ATM that works.
How to tackle it
The only way to crack this it to be prepared. Make sure you have a rough breakdown of your trip expenses and have enough cash on you at all times.
3. The tricky petrol distribution mafia
Much like the cash scenario, there isn't exactly a shortage of petrol and diesel in the state but owing to flawed distribution network, getting your vehicle refuelled can be quite a task. Despite being the most popular tourist destination in the country, Goa has only about 110 functioning petrol pumps. Most of these pumps are all located in Central and North Goa which makes finding fuel in other parts of the state extremely difficult.
Why does this happen?
A waiter at a shack in Patnem had the best answer to this question. "The locals only want to do work that doesn't involve effort", he said in a flash. Goans have, indeed found the perfect way to make money out of the petrol distribution system. It is very common for households to be selling petrol in plastic bottles – no licenses required and hence, no questions asked. When I was in Goa, petrol prices were around ₹65 a litre but the unregistered households continued to sell the same for ₹70-75 a litre. Talk about easy money!
How to tackle it
The only way to overcome Goa's petrol problem is by planning your trip well. Whether you hire a scooty or a car, make sure you refuel in time and avoid buying from unauthorised dealers.
So there you have it! Keep your eyes and ears open at all time, be street smart and stay clear of people trying to rig you the next time you're in Goa because trust me when I say this, there will be plenty. Happy travels!
Know of any other problems that one can face in Goa? Write in the comments below and connect with like-minded travellers. Click here to share your travel tales with the Tripoto Community right away!