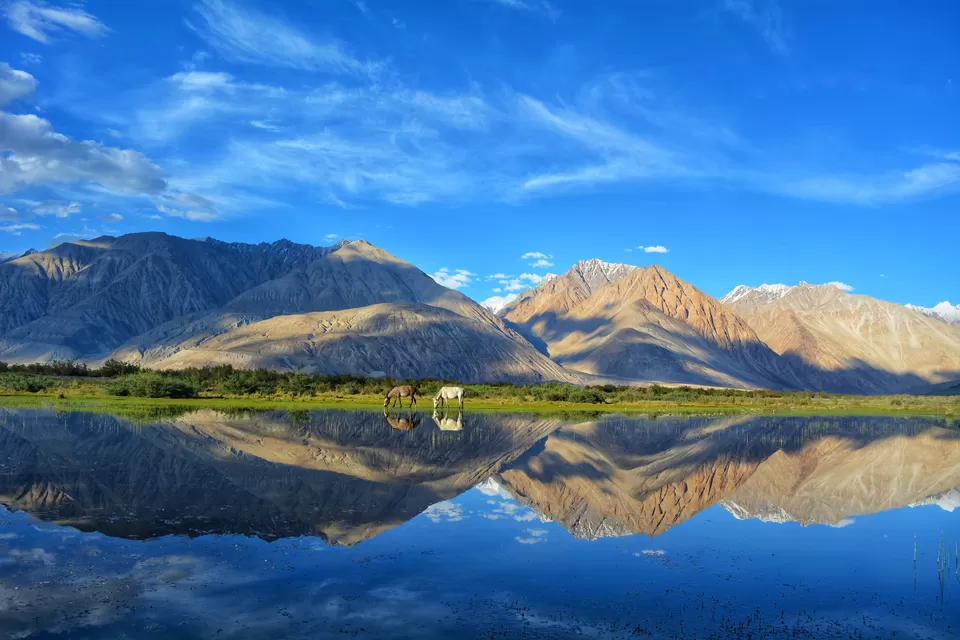 Ladakh, no matter how much gets written about it, the words cannot do justice to this piece of heaven on earth. A biker's life is never complete without riding on picturesque Ladakh roads offering a true all terrain experience. Ladakh is surely much more than just a riding destination. It offers window to a unique culture, never seen before landscapes, truly high altitude roads, rivers, lakes, valleys and so much more. You go to Ladakh to capture the beauty of it and bring it back with you. But while leaving, you end up losing a piece of your heart only to be found when you visit again.
Delhi to Ladakh distance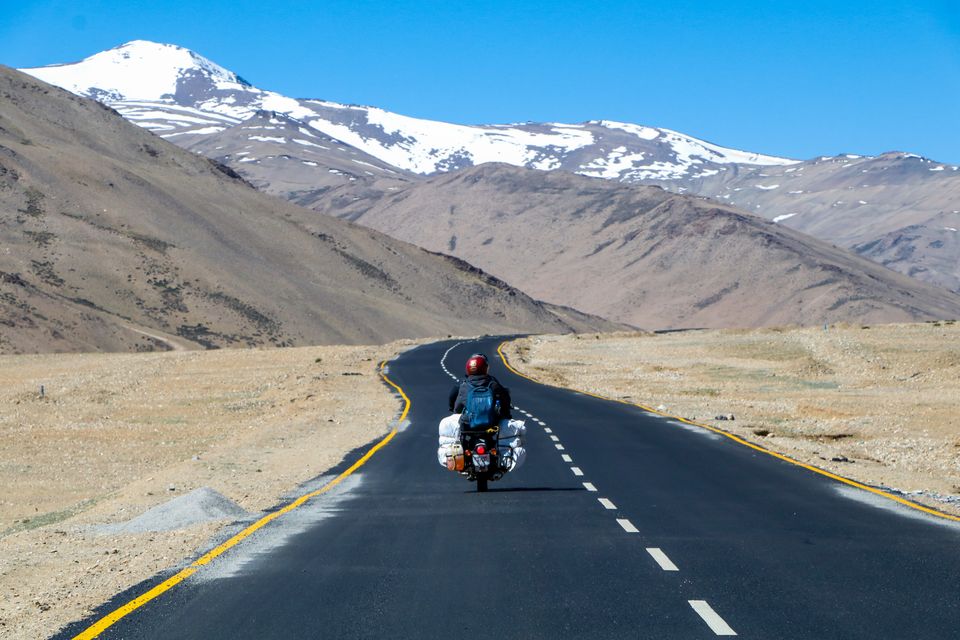 What is the distance between Delhi and Ladakh? This is one of the most sought after questions that every traveler these days seems to be puzzled about. With the rise in road trips and bikers especially in the northern states of the country, this road trip is India's most happening trips everyone must take once in their life.
People planning to be away from the heat and chaos of the city, will find solace in the heart of the mountains of Leh and Ladakh. The total distance covered by the Himachal Road Transport Corporation (HRTC) bus is about 1203 kms and the fare is Rs.1 365. This is a daring adventure, as the road to Leh includes deadly 17,000 feet high mountain passes not to mention the extreme temperature change. There is an overnight stay and bus change at Keylong to ensure safety of passengers. However, there is no online booking yet as bus departures from Keylong are subject to weather conditions.
Delhi to Ladakh via Srinagar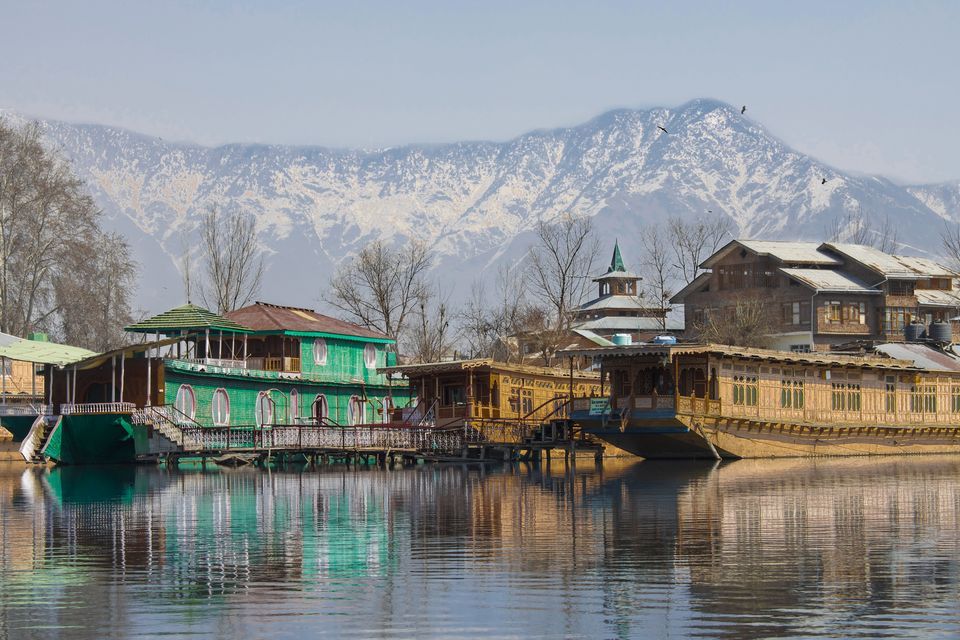 This road trip is approximately about 980 km and could take up to four days depending on how many stops you have in between. The journey starts from Delhi to Ambala followed by Ludhiana, Jalandhar, Pathankot, Udhampur, Srinagar, Sonmarg, Dras, Kargil and Leh.
Petrol pumps on this route
This route has many petrol pumps on the way. You will find petrol bunks starting from Srinagar, Ganderbal, Wussan, Gagangir, Kargil and Khalsi. That being said, it is always safe to carry on some petrol incase of emergencies.
Delhi to Ladakh via Manali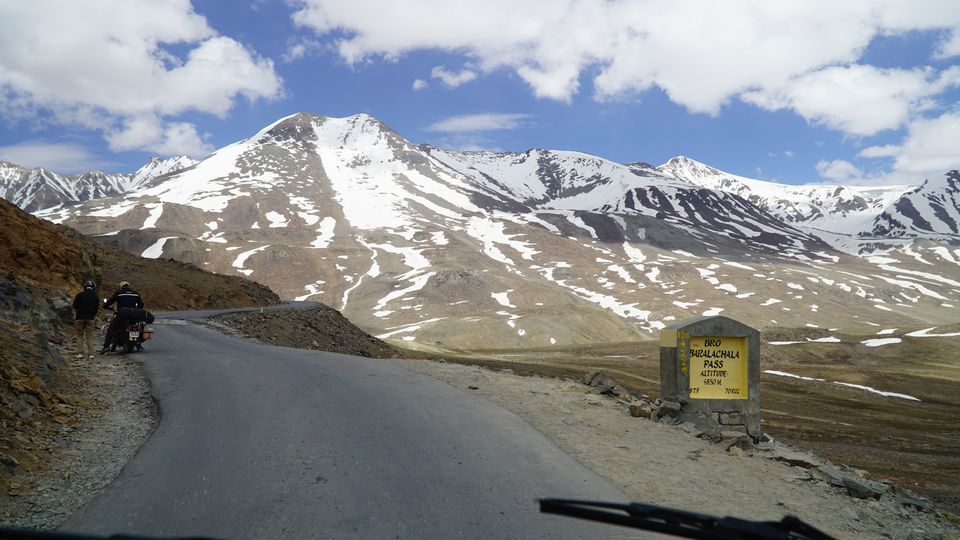 This route has become rather famous in the last couple of years. Thanks to the famous Atal tunnel in Manali that attracts numerous travelers throughout the year. This is also slightly more challenging route than the Srinagar one. The sudden increase and decrease in the altitude can lead to Acute AMS which is why only experienced travelers and bikers should opt for this route with enough time to rest in between.
This route lasts for 1020 kms approximately. It takes up to five days or more depending on the stops. The route follows the following towns and villages in between:
Delhi, Karnal, Ambala, Bhuntar, Manali, Rohtang La, Suraj Tal, Baralacha La, Gata Loops, Naaki La, Moore Plains, Tanglang La, Karu and Leh.
Here is everything you need to know about this iconic route form Manali to Leh.
Petrol pumps on this route
This route has lesser petrol pumps than the Srinagar route. The Delhi Manali highway has endless options followed by many more petrol bunks in Manali. The next fuel stop could be Tandi, followed by Karu and finally Leh. These are where you will easily find petrol bunks. However, as mentioned earlier, it is suggested that you carry some extra fuel on you especially for this route.
Tips for traveling from Delhi to Leh
- Carry cash as there are only a few ATMs on either routes and some may not even be functional.
- Carry good quality, trekking shoes. The terrain gets rugged as you climb up the route. You want to wear comfortable and sturdy shoes that are all terrain friendly.
- Make sure you check your vehicle inside out.
- Carry warm clothes. You might not need them when you board from Delhi, but you will as you climb the inclination.
- Take regular stops to avoid Acute mountain sickness.
- Carry a medical emergency kit with basic tablets and first aid.
- Carry enough food like nuts, dry fruits, fruits and quick bites on the journey.
- Make sure you have insured your vehicle.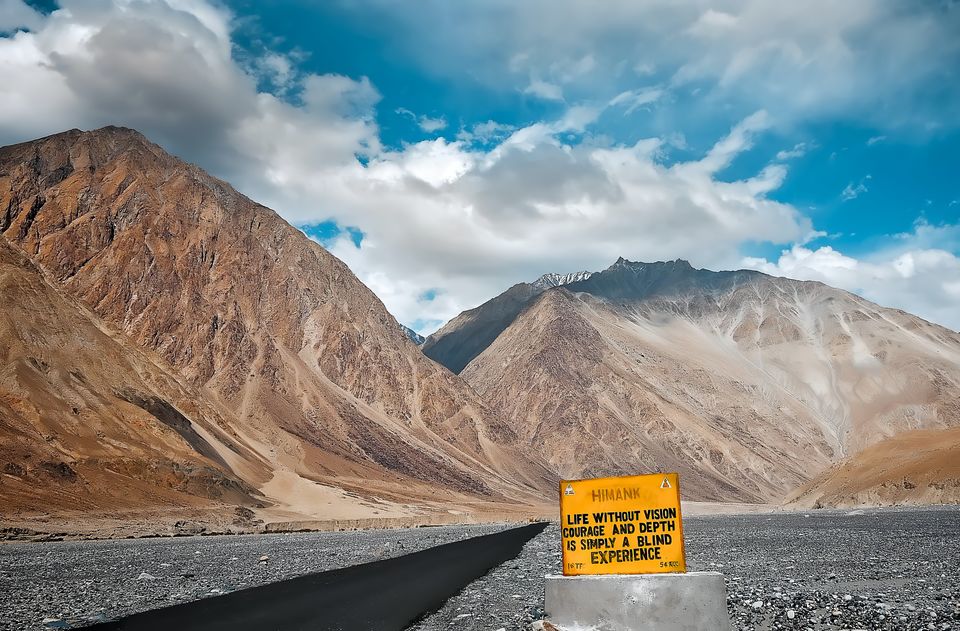 If you are considering traveling via a bus service, here is a suggested itinerary for the Delhi-Manali-Leh route via HRTC Bus. If you are planning a bike trip via this route, you can check this itinerary for some inspiration. While you are at it, you can check the ultimate guide to Leh - Ladakh
The road to Ladakh may be long and winding, but it certainly requires no introduction. Undoubtedly India's favorite destination, the rugged and virginal beauty of Ladakh, the 'land of high passes', is almost nonpareil and the excitement only magnifies when you take a road trip to the region via Manali or Srinagar.
Have you taken this trip before? Planning one anytime soon? Shoot in the comments below if you need help planning something. Meanwhile, be a part of the largest online community of travelers on Tripoto's Facebook page! Also while you are in Leh, don't forget to miss the famous Pangong Lake. Here is everything you need to know about the journey to Pangong Lake.
Have you planned a trip to Leh yet? Check out this 7-day itinerary of Leh Ladakh to gain some insights and inspiration for your trip.
If you liked the article, share the love <3 #Whereizmyboardingpass