The last time I was in
Chennai
, I knew I had too much time in here as I had no plans to nearby places.
And for those who didn't get Puducherry,its the same
Pondicherry
we knew... Cut to the core, Dropped in Chennai at Egmore, had a quick tea and took a local bus to Koyembedu. Koyembedu CMBT being one of the largest Bus station in Asia is where you get interstate buses. Few local buses go into the CMBT and other just pass by it. We also have OMNI(Private) bus stand next to the HP Petrol Pump opp to the market. Though you get to Puducherry thru private buses but I suggest you walk into CMBT, near the Public Toilets you see PRTC (Puducherry Road Transport Corporation) stand, catch an A.C bus it would cost you around 190rs.
Journey via ECR Road is soothing and you feel like going on and on. Reached Puducherry and found auto drivers here are better of Hindi compared to Chennai but they are hell costly. Remember, whole of the Puducherry lies within a radius of 3-5Km so the best way to transport would be classic three-wheeled auto that takes Rs. 5-15. I say this because an Autowala charged Rs.150 for just a km and taking us to three different lodges before I finalized one.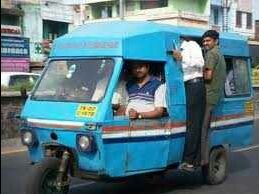 (Picture Courtesy: www.commonfloor.com)
You get good lodges around but I suggest you head to Mahatma Gandhi Road, its the centre of the city and all your places to visit are nearby.
I found lodges in weekend are little costly compared to weekdays, this is what the supervisor told. I checked into Jowell House Lodge @1000 per two non a.c. Got refreshed and head to lunch. Mahatma Gandhi beach is just a kilometer away and choice to walk that's how you will see the architectural marvel of French times.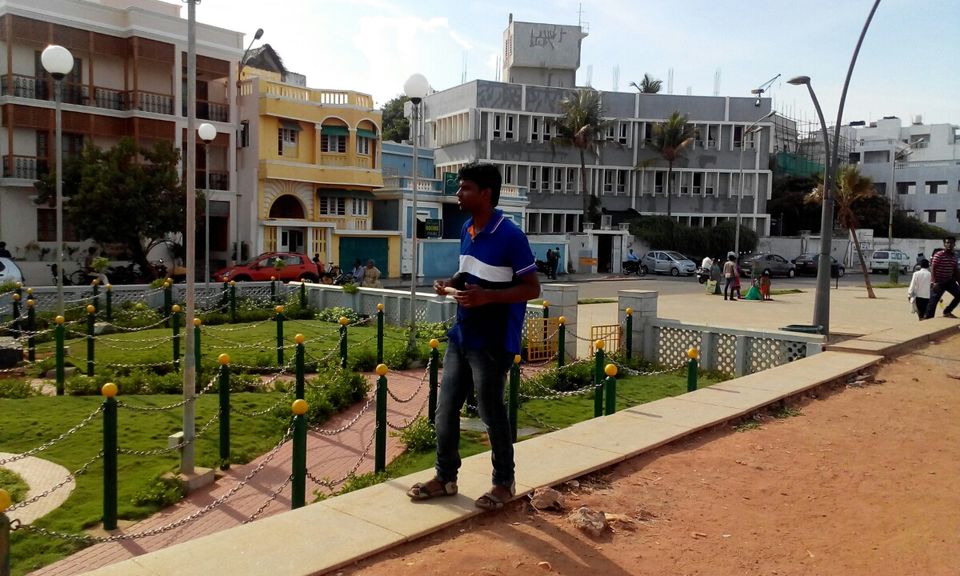 One of the agenda on your list would be "French Colony" and it would disappoint you slightly. There are hardly 10-15 houses in their original spirit as most of them have been renovated to gut in Boutique, Restaurants and commercial outfits. If you are in to look for true dated French architecture head to the church in their or the police commissioner office.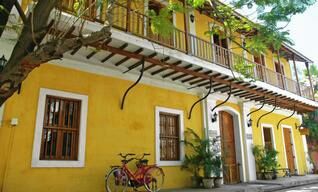 (Picture Courtesy : www.thehindu.com)
Once you reach the beach its calm and clean. I visited Puducherry before SwachBharat abhiyan started and believe me these people are way ahead in maintaining their city clean. I bought a khulfi and the vendor insisted on opening the pack, put the wrap in dustbin and then showed me where the other bin is to drop the stick.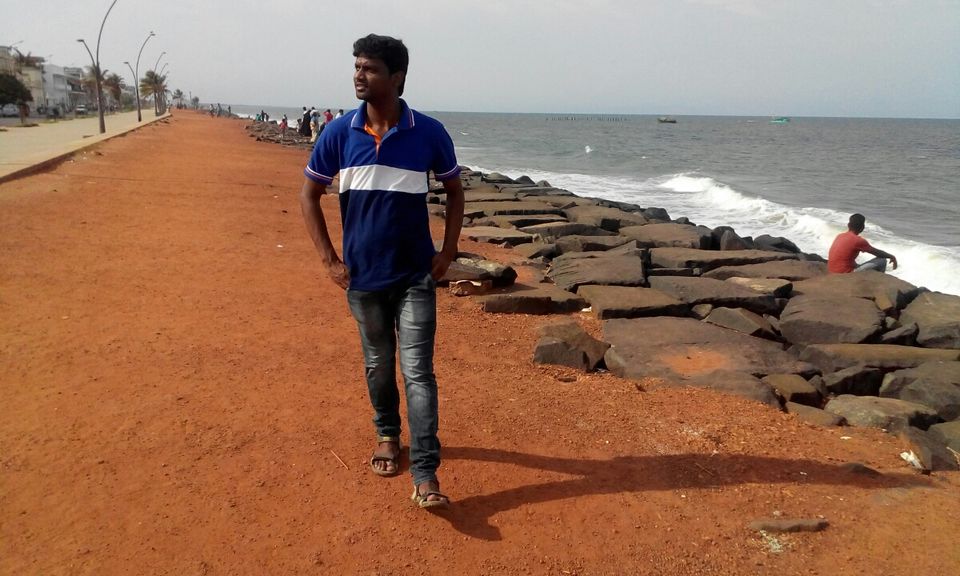 Since you cannot swim in here, its a place to sit back and enjoy the breeze. The Gandhi memorial is a good stock if photography.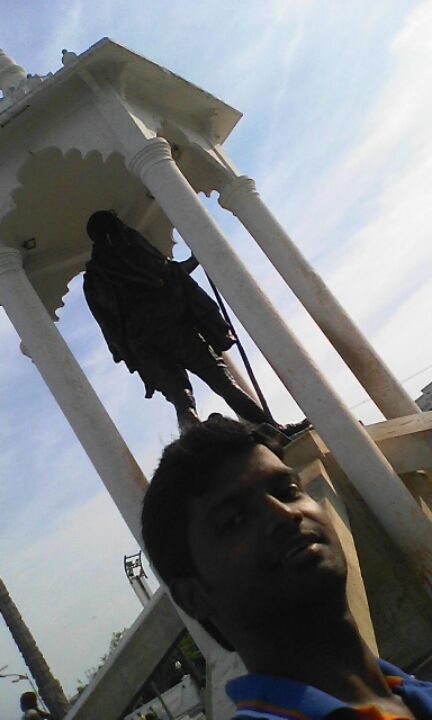 Knowing that Auroville ashram is not open for all, you need to have your bookings for it, though on Sunday you have an open session for all visitors between 10am-4pm. We then hired Ola cab to Auroville beach since I couldn't believe the autowala. Its relatively cheap at first 2km@49 and thereafter 12/km. The beach is vast as expected, has few water sport kinda stuff. It was high tides that day and they had to stop rides. We quickly changed and jumped into water. Played our heart out. The only minus point would be the sand of this beach, its little coarse (rough) sand particle and you will feel that after you are done with your bath and scratches on your body. Reached back to room and had dinner at a Chinese restaurant (Maa Kali) and was totally tired.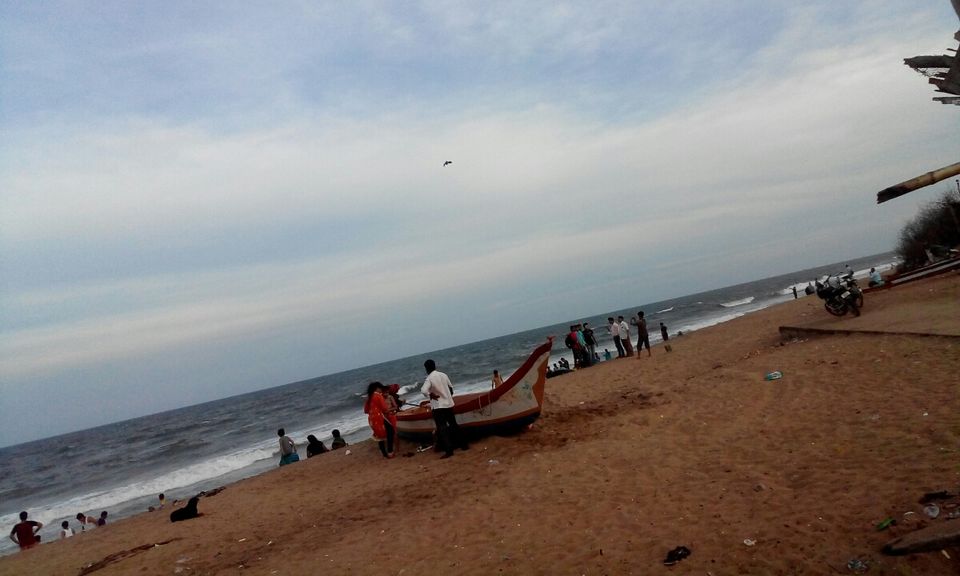 Day 2: It's Sunday and all of a sudden the streets around our lodge were crowded like anything, read that its the famous weekend bazaar, if you are looking at shopping... go for it (y)
We had our plan set that it should be a day for Paradise beach. Its in fact an island, you need to take a bus going to boat house and get down. Puducherry tourism host a spot where they offer ferry to the paradise beach/island, at around 250/head for 25min of ride one way.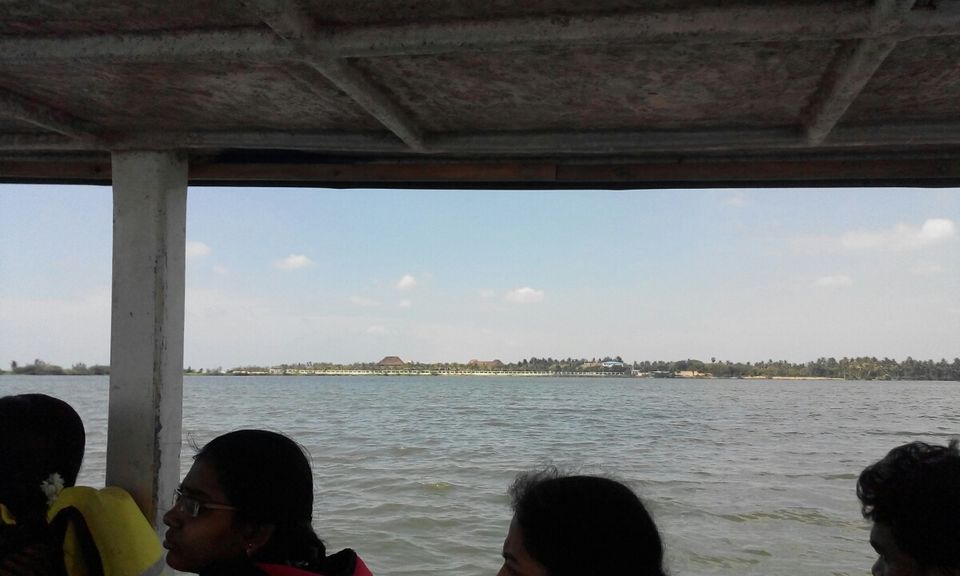 Honestly, its a well maintained beach with all facilities in placed for food, drinks, bath and most importantly Life guard so you can swim in peace. Sober place with lot lot of heat.. pheww..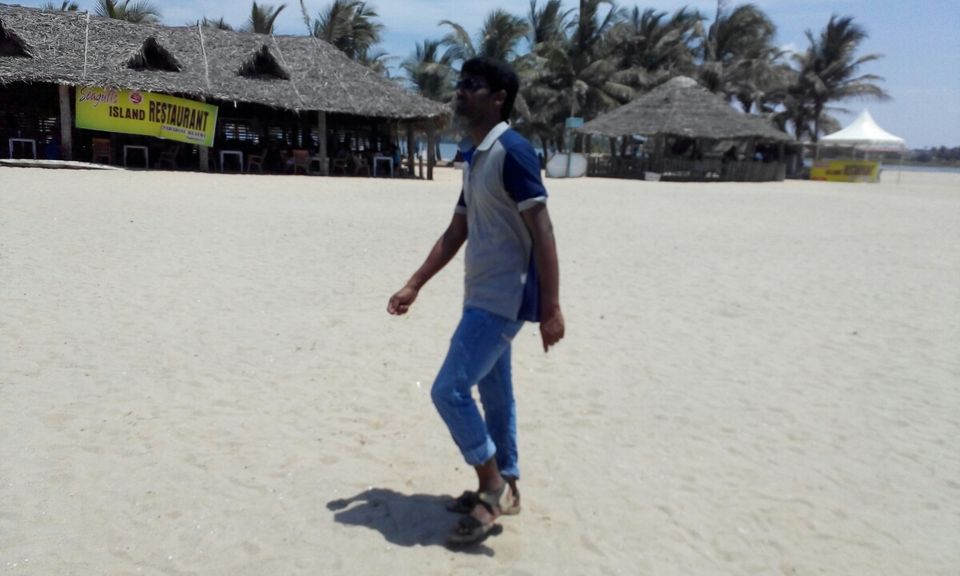 We spent swimming for hours and had fried rice and a cold drink, beware no MRP on products works here and you end up paying 3-5times of the MRP. The mystical white sand and feel around would beat any Goan beach per say. We then had to rush to catch our bus to Chennai and in Chennai its Marina again as I had few hours for my train. This combo of Chennai plus Puducherry is the best away
Hyderabad
.... Keep wandering, Be Alive and Be You !!!