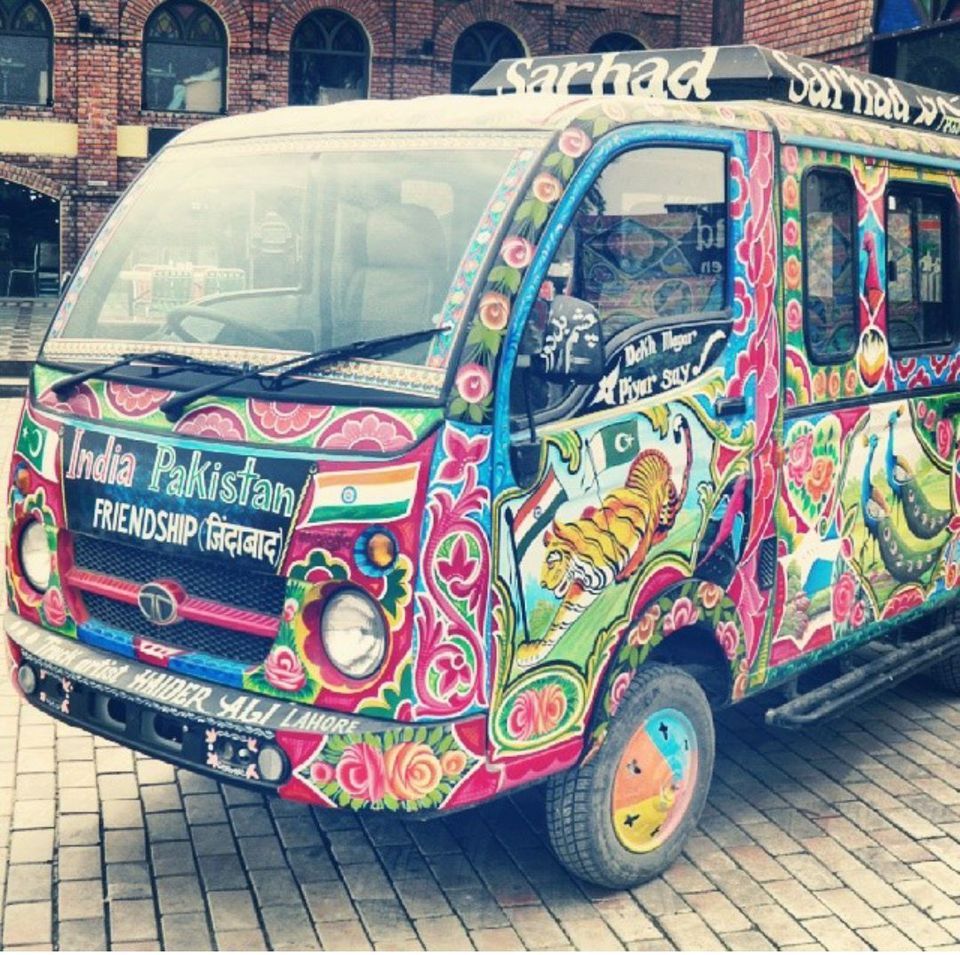 It was a sunny day in Cape Town, just the right weather to go down to the waterfront and watch the birds. The meanderer that I am, I managed to lose my way and was struggling to trace my path to the entrance when I saw him, a familiar face looking at me, it was as if he was hesitant, that he was waiting for me to approach him. I did not know his name or where he came from, I hadn't the foggiest as to what he did for a living or what brought him to the city, but the familiarity was intact. Perhaps it was the white kurta he was clad in, which was conspicuous in the mass of jeans, cardigans and coats or the many wrinkles on his visage that told tales of the years of experience he had in our world. Perhaps it was the colour of our skin- beige, that matched perfectly like a pair of socks but the one thing that I was absolutely certain of was the warm smile. He was one of us.
Rashid was from Rawalpindi in Pakistan. A proud grandfather of two, he had been working in Cape Town for possibly the longest time. He liked spending his weekend afternoons in the bay area, probably to fill the void left behind by the lack of a family in the city. He asked me where I was from and my answer did not change his expression even for a bit. He was happy, he told me, to see and speak to one of his own people after a long time and even excused my Hindi infused Urdu, asserting that he finally felt at home.

"Yeh India aur Pakistan, sab ek hi toh hai", he said. He couldn't have put it better.

*********
While the city of Naples mesmerized me with all the delights it had to offer, the constant absence of Indian food had almost begun to hurt my insides as I made my way to my next Italian destination. During a three-hour-long wait at the cold and indifferent Central Station, I decided to step out for a bit and buy some food for my overnight journey to the port town of La Spezia. That's when I chanced upon the tiny, unobtrusive and nameless eatery that apparently sold Lebanese fare and since that was the closest I could get to home, I didn't think twice. As soon as I entered, the attendant studied my face for a few seconds before smiling at me and when he did, I could feel the warmth everywhere and this time around, it was not emanating from the open kitchen.

"India?", he asked.
"Yes!", I replied instantly and I was certain that my face lit up. "Aap?"
"Er, haan, er, Gujarat.", his voice was shaky. His accent betrayed him in every way imaginable. So did his facial features.
"Gujarat?", I affirmed, confident about the dubiousness of his answer.
"Ji...Lahore, Pakistan se. Log aaj kal Pakistan Ka naam sun kar hi badal jaate hai"
"Arey, issmein chipane wali kya baat hai? Aap toh hamare padosi ho. Bohot accha laga aapse mil ke. Koi apna chehra dikhta hi nahi yahan", my lips curled up into a smile.

The next thing I remember was boarding my train with a large packet containing boxes filled to the brim with chicken biryani and vegetable korma. Additionally, there were copious servings of complimentary raita, salad and two gulab jamuns which my new-found friend had generously put in without my knowledge. My cravings for home-food were greatly satiated and I was one of the few lucky people to know about a secret Indian/Mughlai menu in a nondescript Lebanese outlet in Naples. All was well.
*********
I spent one of my many beautiful evenings in Oslo in a restaurant that served what could possibly be best described as 'divine' Indian food, perhaps better than what I had eaten in places across India. While I was busy polishing off the Chicken Makhani on my plate, the owner, a cordial gentleman with an extremely charming personality greeted me and enquired about my day and whether I was liking the food. Slightly nonplussed, probably because of my hyperbole and the ceaseless shower of compliments, he proceeded to ask me where I came from. 

"India? Arey Waah! Main Pakistan se hoon."  

We then knew that a long conversation was in store for us.

His family moved to Lahore after the partition from the part of Punjab that now belongs to our country. He wasn't very used to seeing Indians or Pakistanis in Oslo, and whenever he would, he made sure he spoke to them about everything under the sun. The most striking thing about this refined man was how cavalier he was with the idea of the obvious tension between the two countries. 

"Government jo kehte hai kehne de. Jab donon mulkon ke logon mein pyaar hai, why should we care about whatever they have to say?"
Nauman is one of the many Pakistanis who own Indian restaurants in a plethora of countries around the world. While I would love to visit one that explicitly states that it serves Pakistani food, I would gladly go back to Oslo just to spend another evening in the company of the toothsome fare the aforementioned place has to offer. And the endearing Nauman, of course.  
*********
This is the power of travel. It transcends borders and unites people in inexplicable yet sublime ways. Prejudices, preconceived notions and social constructs cease to matter when you're miles away from home. Sometimes, all you need is a familiar face to remind you of where you come from. Sometimes, real music is someone speaking a language similar to yours. When you're on the road, your nationality is often nugatory. Travel begets comradeship in ways like no other.
Image Credits: Jitenpainter