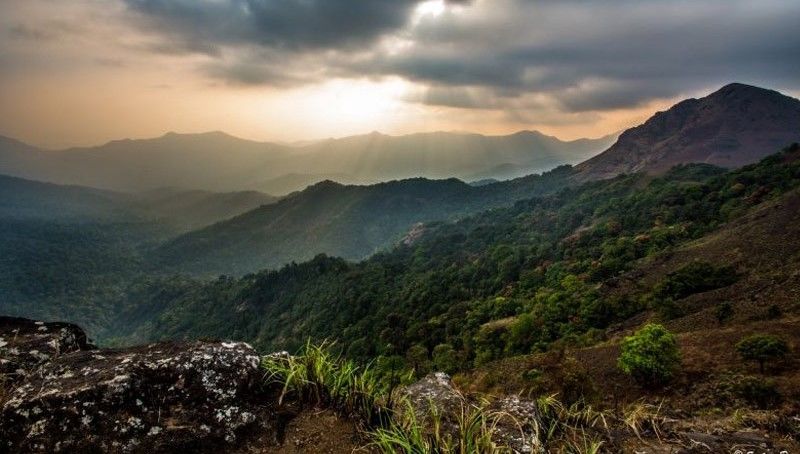 Once I listened to my heart, I ended up in Coorg.
At a height of 3000 ft- living in the middle of the clouds. I remember waking up to whiff of brewed coffee and in a place where the loudest sound one can hear is their heartbeat.
With breathtaking natural green lush and glorious history, the coffee finds its roots in Coorg all the way from British period making Coorg as the coffee capital of India.I don't know it then , but this is just the beginning of my love affair with Coorg's miraculous weather.
This whole trip was planned at last minute , we booked our cab from Bangalore to Coorg to Bangalore. We started from Bangalore at 9 am and enjoying those long highway drives reached Kushalnagar by 5 pm. Not spending too much on our stay we booked a lodge called "Grand Tower Residency" situated near Nisargadhama Island. It was a decent stay.
DAY 1 - NAMDROLING MONASTERY AND NISARGADHAMA ISLAND (18 April 2019)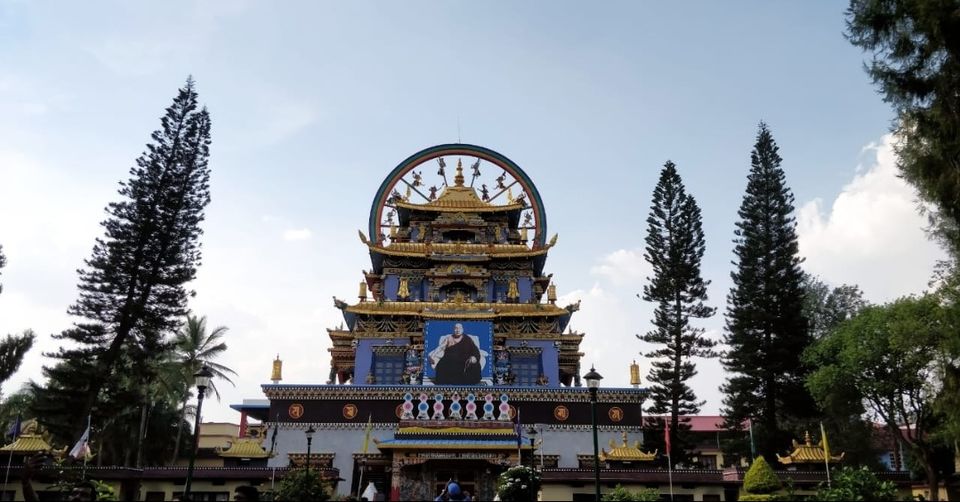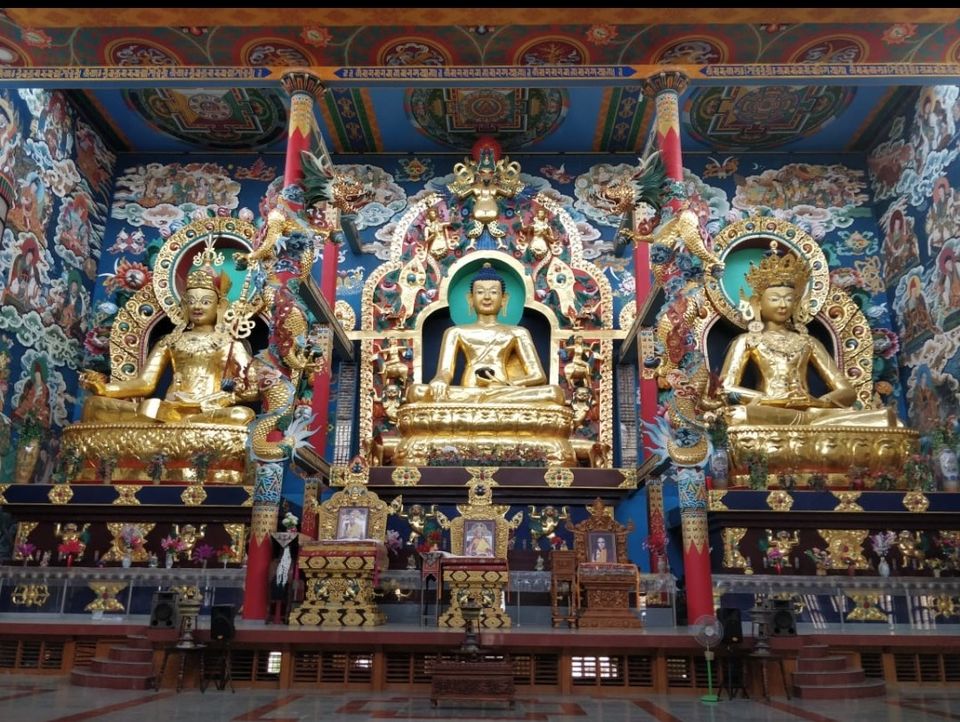 Namdroling monastery is located just 6 km from the town Kushalnagar in Bylakuppe (south of Madikeri), a little Tibet in South India. In the middle of all coffee plantation and lush green forests is a surprising little Tibetan settlement. The monastery is built on the land donated to the Tibetian refugees by Government of India. It is also called the Golden Temple on account of gold work done on every painting.
Kaveri Nisargadhama is an island formed by river Kaveri situated near Kushalnagar.It does not boast of stunning nature but it is a pretty decent and serene place to spend an hour or two.And the amazing combination of river, birds chirp,an old hanging bridge was perfect enough to symbolise the evening.
DAY 2- BHAGAMANDALA TEMPLE , TALAKAVERI TEMPLE, ABBEY FALLS, GADDIGE (RAJA'S TOMB), RAJA'S SEAT, OMKARESHWAR TEMPLE (19 April 2019)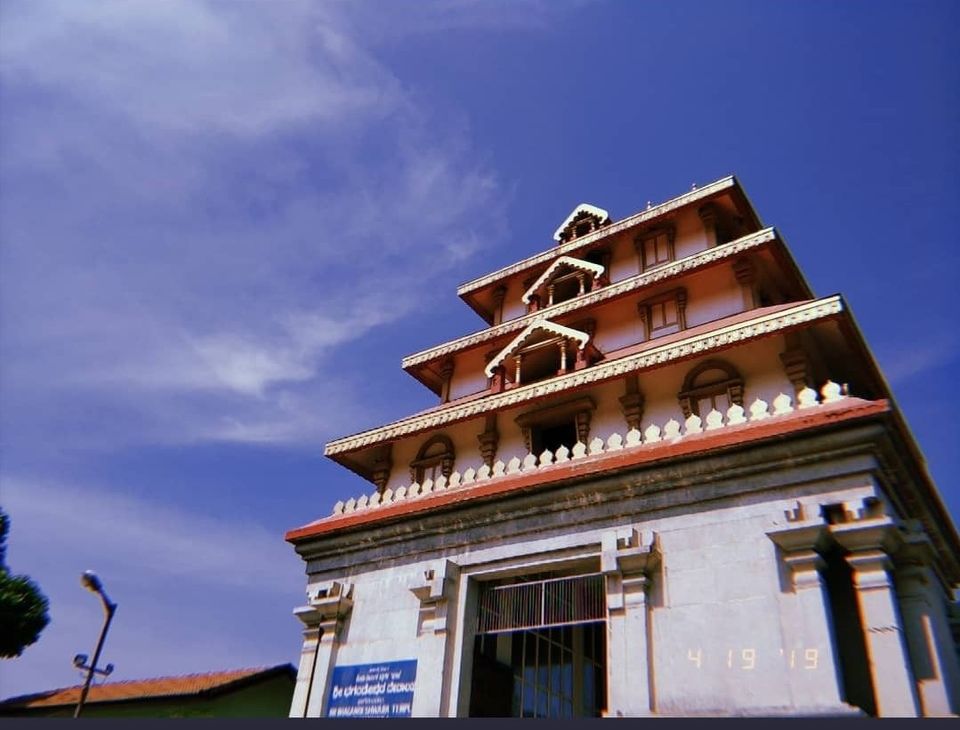 Bhagamandala is situated on the river Kaveri and is a pilgrimage place in Coorg. This place is popularly known as Triveni Sangam as its on the banks of three rivers- Kaveri , Kannike and Sujyoti. This is the temple of Bhagandeshwara (Ishwara). The pilgrims take a dip in holy water and perform rituals to their ancestors before preceeding to Talakaveri temple.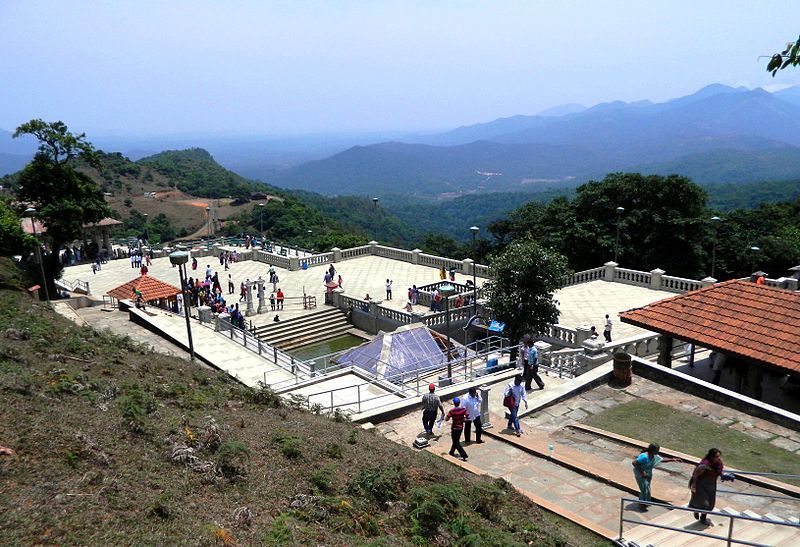 The Kaveri river originates from a spring filling this tank in Talakaveri temple.Its a holy place to bath in on festive days.Beside the temple, a steep climb with 400-500 steps on to hill which gives the view of surrounding mountain ranges. While climbing one can feel closer to the clouds and the proverb "head in the clouds" becomes literally true.
Abbey falls is located between private coffee plantations with coffee bushes and spice estates. But soon we realised that visiting a tourist hotspot on a long weekend was going to be mix of boons and banes- the fall was properly fenced and there was no way to actually enter the water. Though there was a hanging bridge that could have given a great view of falls but unfortunately it was closed.So one can click few pictures and enjoy the surrounding nature and sound of waterfall.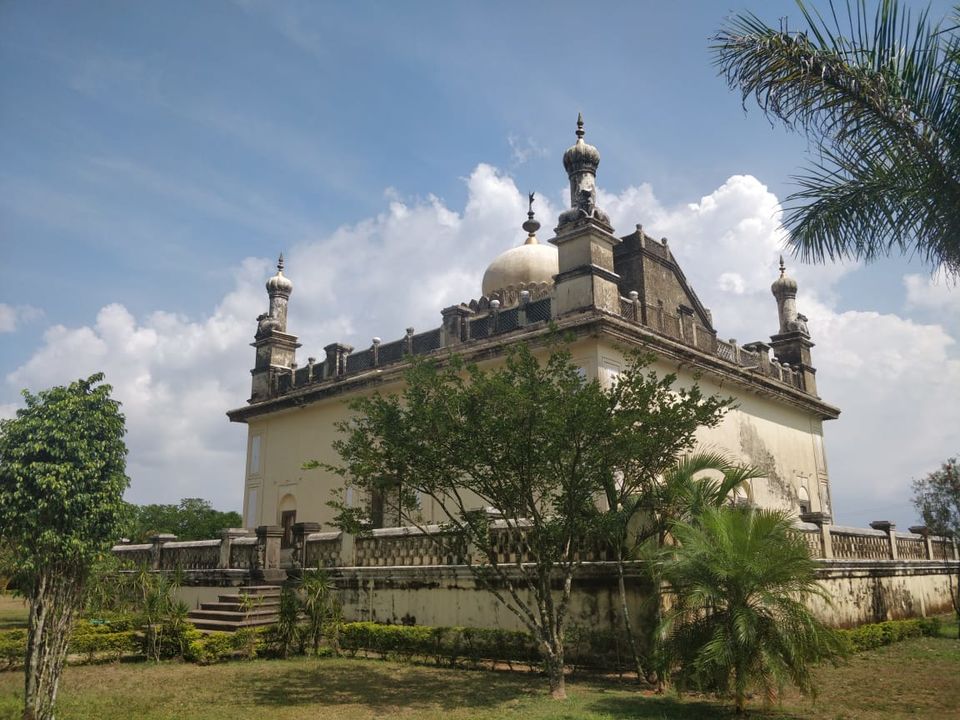 Raja's Tombs are built in Indo-Sarcenic style, the monument contains the mortal remains of the royal Kodavas. These are built in Muhammadan way with tombs at center and turrets at the corners with figures carved at top and enterance.Lord Shiva is placed and worshiped inside the tomb as the king was Hindu. Closer to the tomb is the bruial place of the two brave royal officials who sacrificed their lives fighting with Tipu Sultan.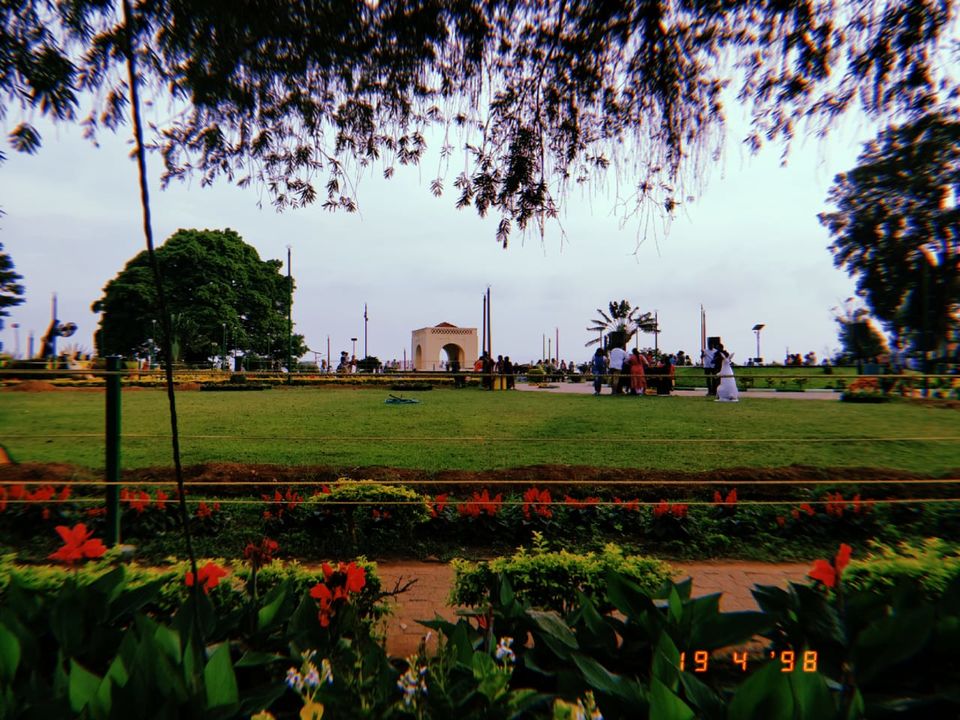 The relaxing venue for the kings , the view from Raja's seat is unparalleled. The breathtaking view of sun setting into the undulated mountains is mesmerizing. The garden and park here is adorned with multitude of flowers. One can enjoy the nature at its best.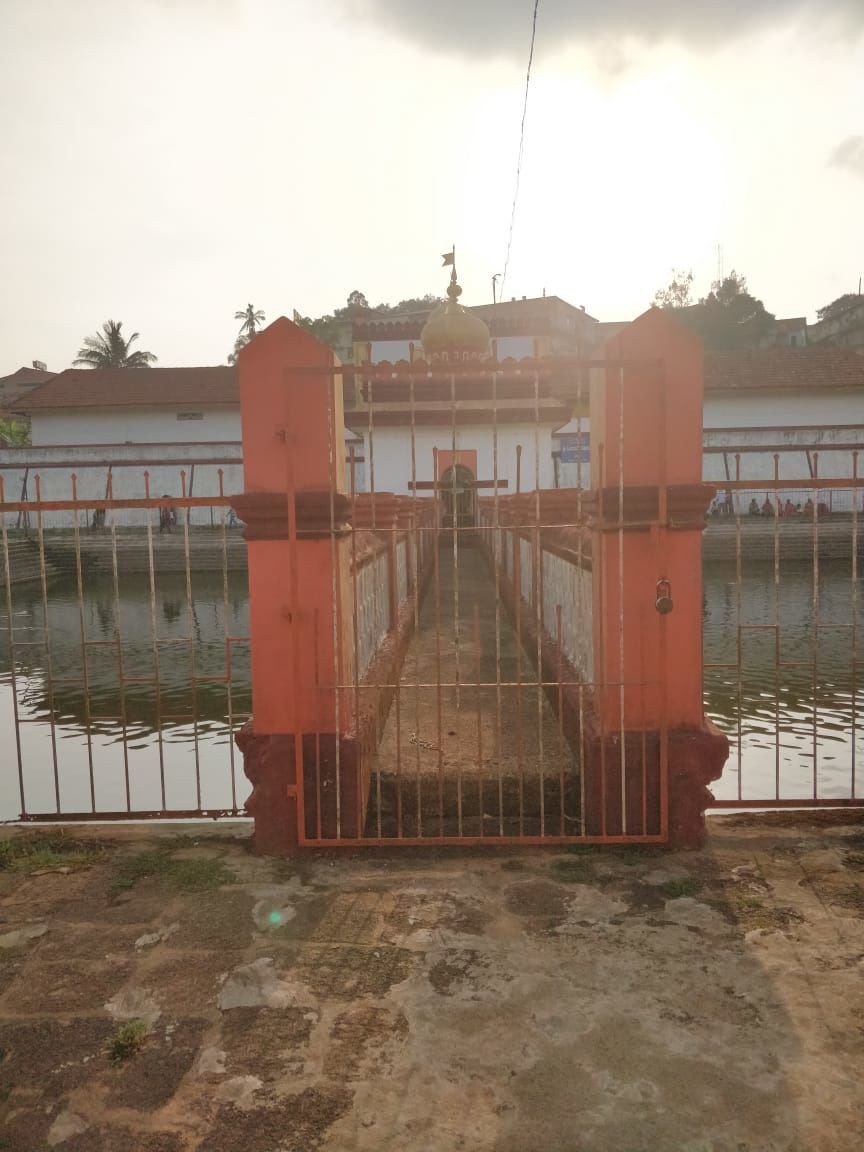 Omkareshwara temple depicts both Islamic and Gothic architecture. It was built as a dedication to Lord Shiva.A water tank in this temple houses many fishes and adds to the beauty of temple.
DAY 3- DUBARE ELEPHANT CAMP (20 April 2019)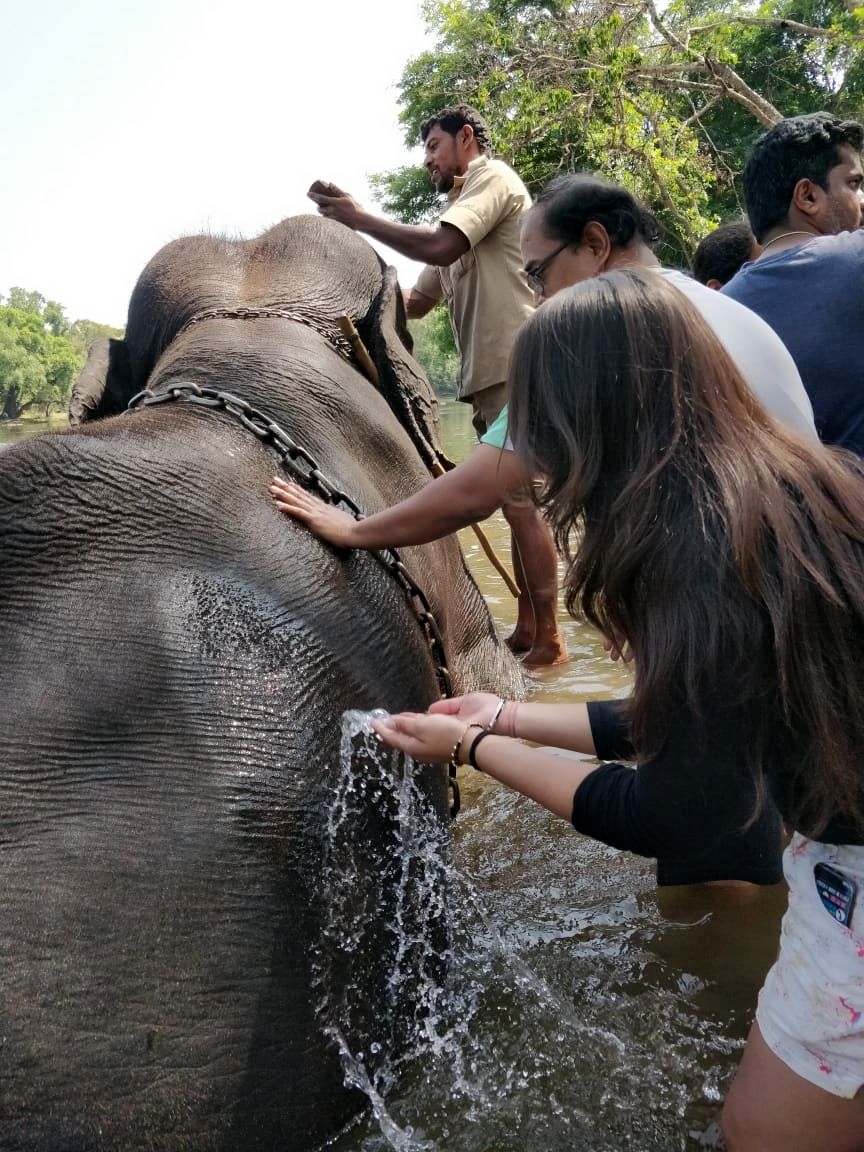 This was the highlight of our trip. It was an amazing sunny day and we only had one place to visit today- Dubare Elephant camp. We had to reach this place by 9.30 am as the elephants are brought out in certain time slots. As the camp was on the banks of Kaveri river so we crossed the river by our own. It was the high point of our trip and we were enjoying the experience though it was little crowded as lot of people were interested in watching elephants having their morning bath. One can feel the subtle calm sitting on the rock surrounded by water between the green lush.We also got the chance to splash water on baby elephants , get pictures with them and also feed them.It was really very exciting and new experience for all of us. We had a great time there and soon left for Bangalore as this was our last visit spot.
There are some trips that make a lasting impression and leave you wanting more, for me Coorg was one of them. Dense teak wood forests, lush green valleys and undulated challenging mountain ranges makes it an exquisite location for nature lovers and trekkers.So pack your bags and Travel, Meet and Connect. Get Set GO !!
Frequent searches leading to this page:-
coorg packages for 5 days, coorg packages for 3 days from mumbai, coorg packages for 3 nights, coorg packages for 4 days, coorg packages for 5 days, coorg tourism video, places to visit near coorg in july, hotels in coorg karnataka, hotel coorg gate, coorg trip in may