South-East Asia is easily one of the most coveted destinations for Indian travellers. Singapore, Malaysia, Thailand, Indonesia are all countries that are favourites with Indians, whether they are travelling solo, with family or with partner. And one experience that enhances the overall vacation is a cruise. A cruise is something that can be clubbed with a vacation or can be taken as a vacation in itself. Going on a cruise is actually a great alternative to hectic 'land holidays'. Sailing on the crystal blue water of the sea with incredible views is an experience you will cherish lifelong.
Almost all South East Asian countries offer a cruise experience, from one-night cruises to 8-9 night cruises. But for a first time traveller, two nights is an ideal time to spend on a cruise ship and soak in the luxury offered.
My first cruise was also a 2N/3D cruise aboard SuperStar Gemini sailing from Singapore. I was hesitant because I suffer from motion sickness and I didn't know if I could even enjoy being onboard. But boy was I wrong! The ship is huge, so huge that you hardly feel it moving. And there's so much to do on board that you can't even think about motion or sea-sickness. The best part about the cruise was the food and the number of activities available on board. There is a gym and a jogging track, and I think with the amount of food available to hog, you will end up making use of those facilities. I did! The shows are so entertaining that you can't take your eyes off the stage. I took the cruise with my family and it was one of the most exhilarating and exciting vacation ever. I can't wait to go on my next cruise and this time it will be for a minimum of 8-9 days!

It is one of the best cruise ships by Star Cruises. It has two routes: Singapore – Cruising in Sea – Singapore, and Singapore – Port Klang (Malaysia) – Singapore.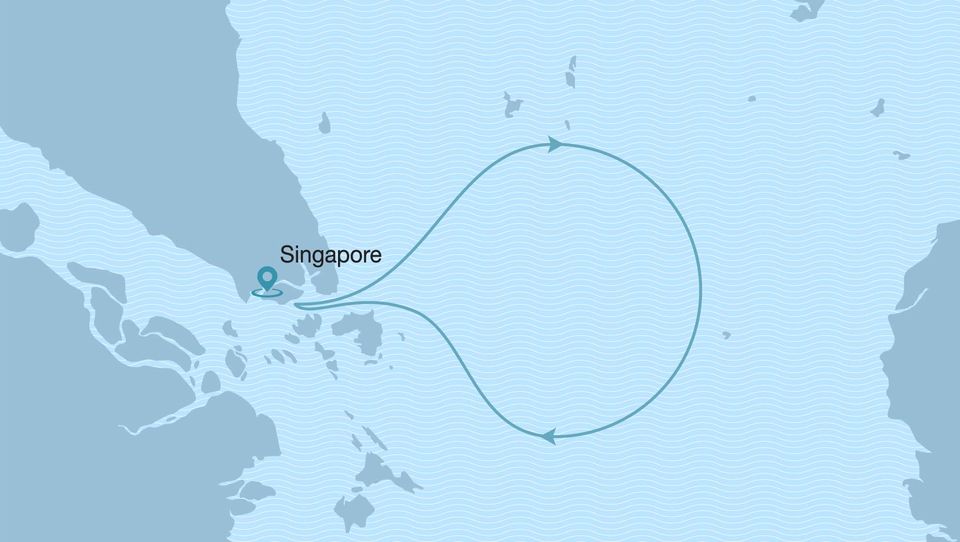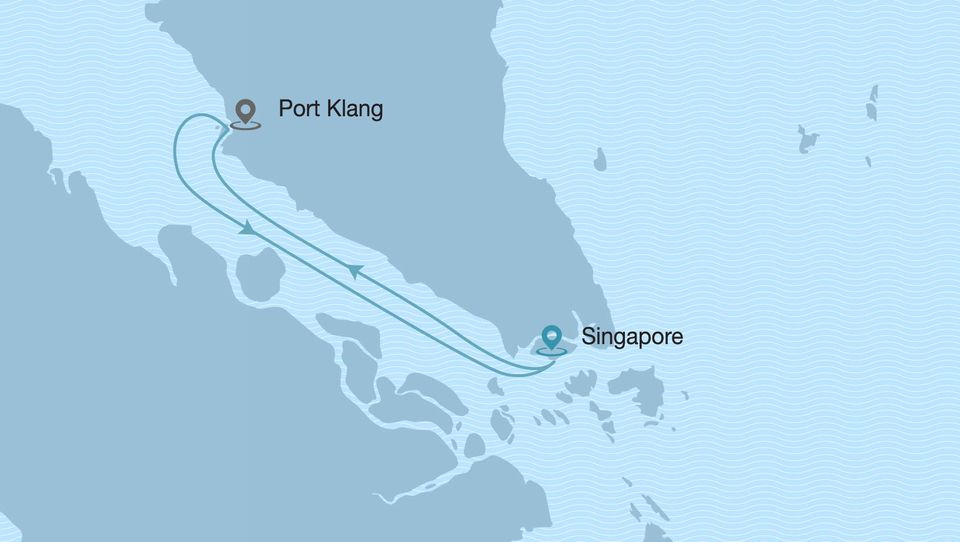 On board the SuperStar Gemini is an exclusive mix of luxurious accommodations, 11 restaurants serving global cuisines and recreational areas with a wide range of on-board facilities, which includes a spa and health club, swimming pool, casino, show lounges and much more.
Accommodation On Board
SuperStar Gemini has four categories of rooms – Inside Cabins, Oceanview Cabins, Balcony Cabins, Junior Suite and Executive Suite. Each room is super comfortable and staying in them is like being inside a palace on the sea!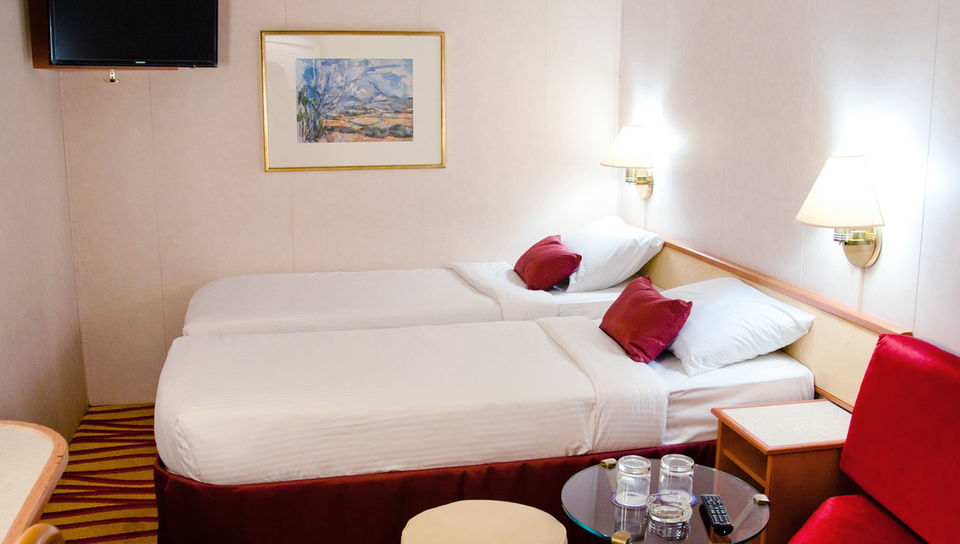 The Inside State Room starts from Rs. 15,210 per person for double occupancy.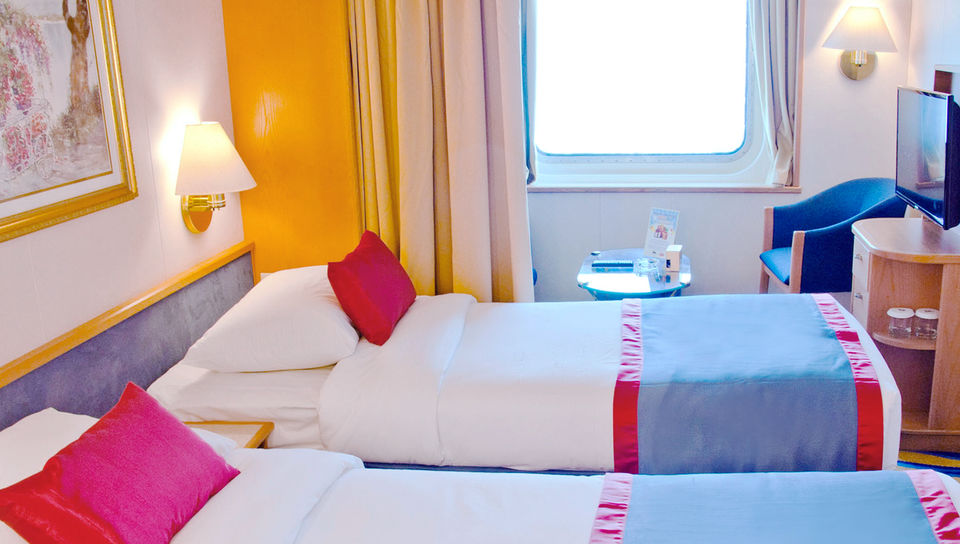 Oceanview State Room starts from Rs. 17,730 per person for double occupancy.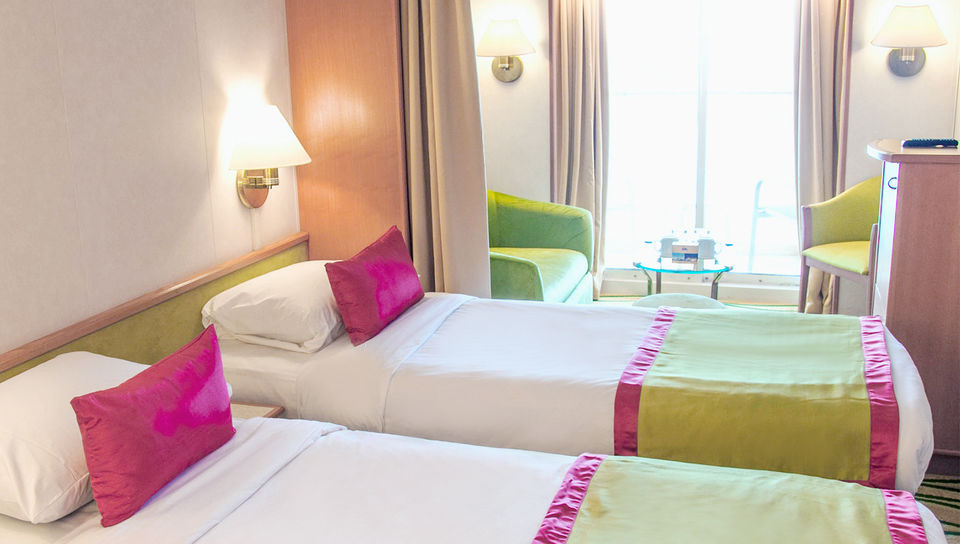 Balcony Cabins start from Rs. 29,880 per person for double occupancy.
Junior Suites and Executive Suite prices are available on request.
Restaurants On Board
The most attractive and fascinating thing about a Star Cruise is the food. The number of restaurants and the type of food available on board is a foodie's dream come true. There are adult-only restaurants, as well as family-friendly ones.
Blue Lagoon: A popular dining option, it serves Chinese and Continental cuisine and is open 24 hours a day!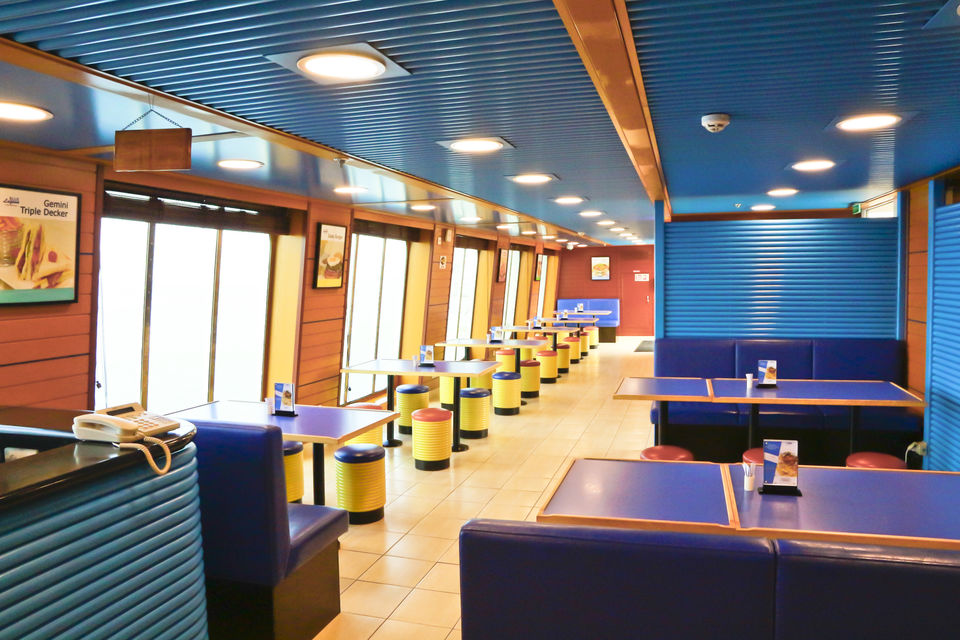 Taipan: It is a more exclusive restaurant that serves authentic Chinese delicacies. You need to reserve a table here to truly enjoy the service and sophisticated ambience. It is an adults-only restaurant.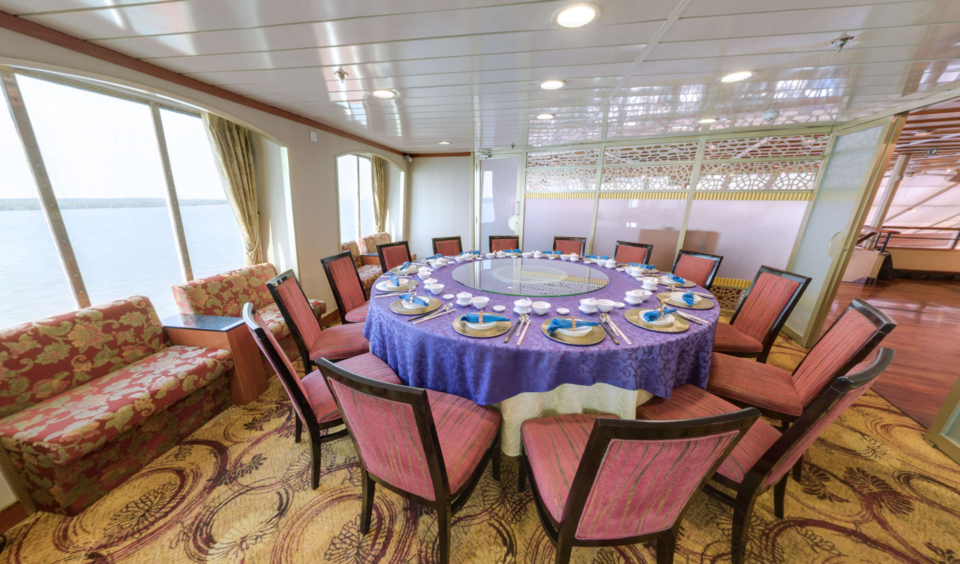 Mariners: This is the restaurant where the breakfast, lunch and dinner buffet is served. It is a huge place with seating for 500 people. It serves Chinese, American and Indian cuisine!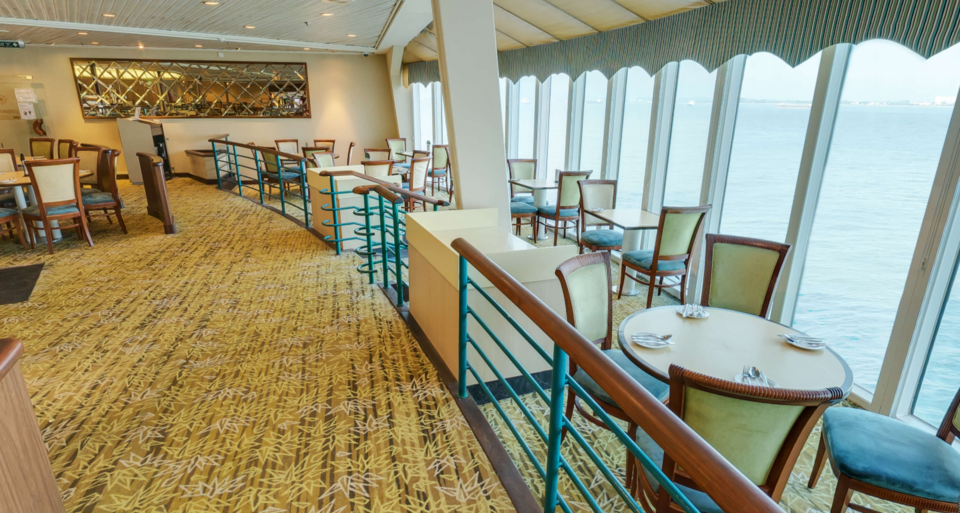 Bella Vista: It is a restaurant with views of the deck and ocean and also offers an option of eating by the pool. It serves European, Continental and Chinese cuisines.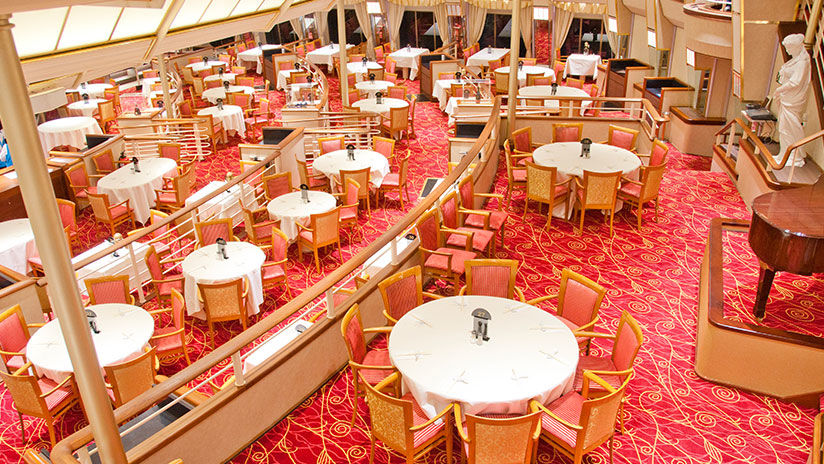 Oceana Barbecue: Kick back, relax and enjoy freshly grilled meats and veggies a side of panoramic ocean views at this restaurant! You'll want nothing more while here.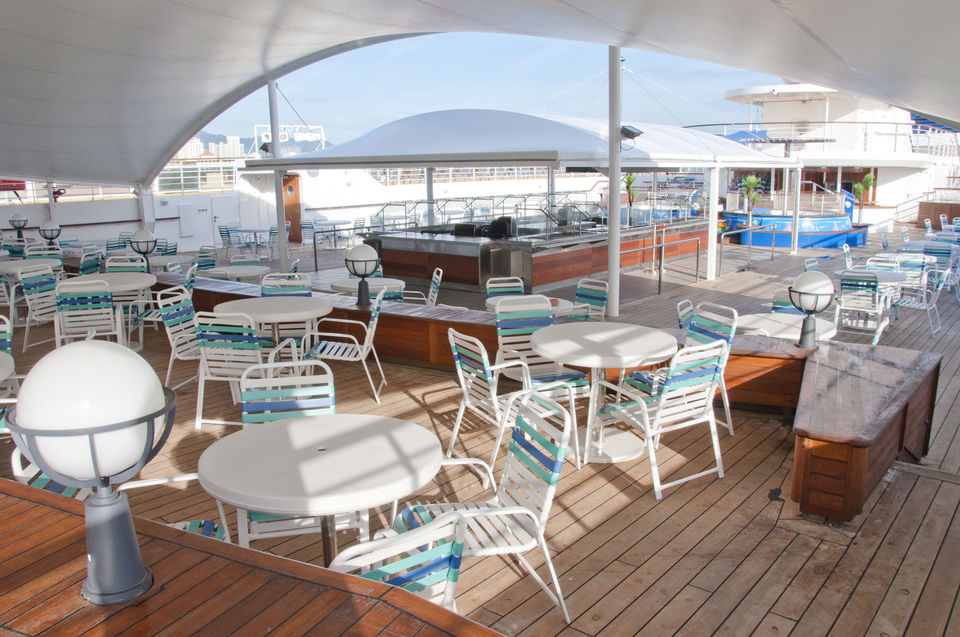 Dynasty: It is a Chinese buffet restaurant – the perfect place to dine at for those who don't want to spend too much time eating!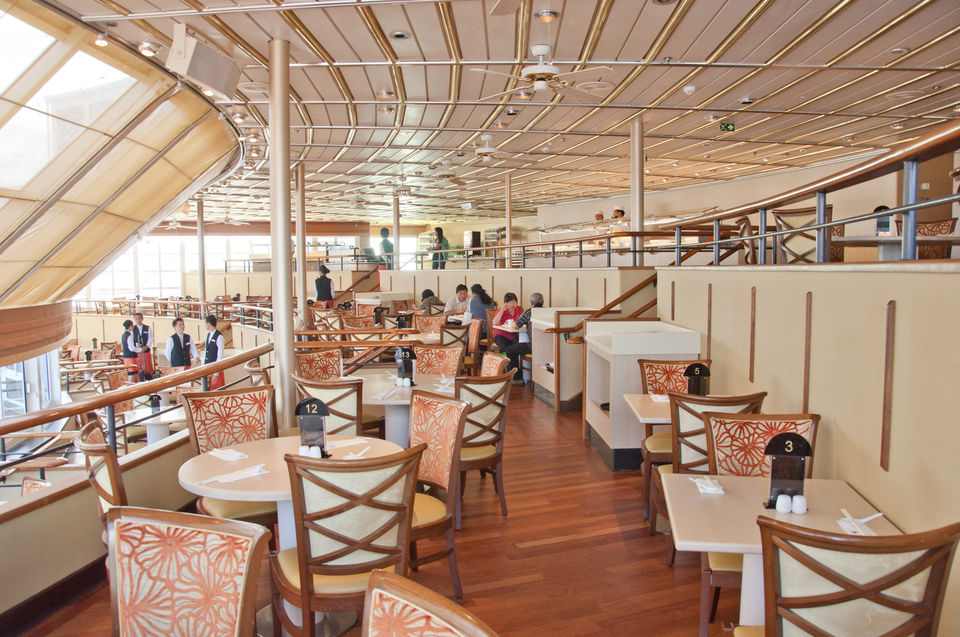 There are also 3 bars on board the ship -
Champ's Bar is located right next to Oceana Barbecue and is perfect to sit and have a drink with the gentle sea breeze for company.
TopSide Bar is located next to the Blue Lagoon and is the ideal place to have some liquor after dinner.
Rendezvous Bar is a high-end bar where you can sit to enjoy a glass of the finest Scotch along with a Cuban cigar!
Entertainment On Board
Entertainment on board keeps changing, but there's always something for everyone. From adult-only lido shows to a fun-filled circus, the activities keep you busy 24x7.
Circus: It is a highly visual, stunning production that shows the mysterious misfit world of a circus. Acrobats and dancers perform death defying stunts in extravagant costumes. It is a fun and exhilarating event that deserves to be enjoyed thoroughly!

Mystery, The French Lady of Magic: Sophie Edelstein is a French illusionist known all over the world for the stunts that she displays on the stage. Her performance is magical and spell-binding and keeps you on the edge of your seat for the entire show.

Stardust Lounge: This is the place to enjoy an after-dinner show. It has a range of shows from dance performances to lido shows. With a capacity of 600 people, this stage is one place you cannot miss while on board SuperStar Gemini.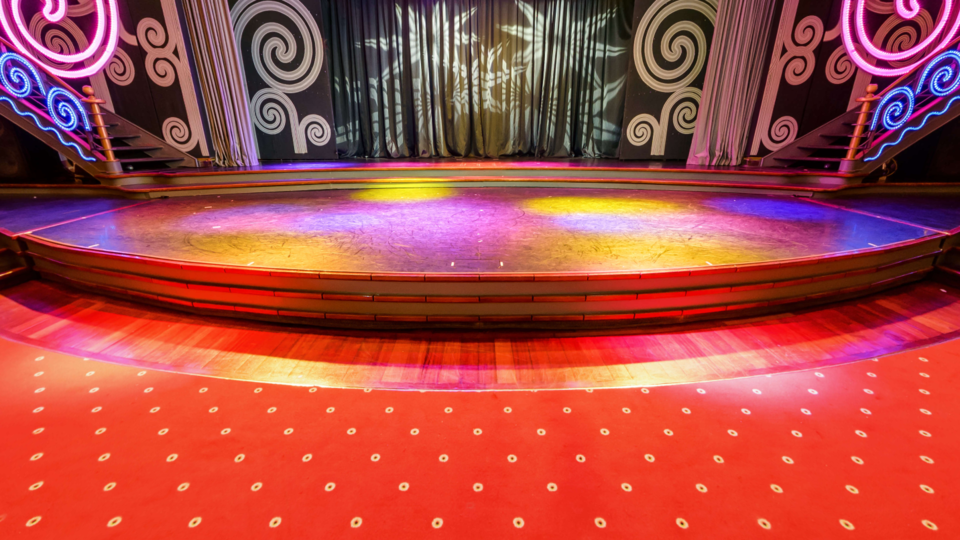 Recreation On Board
SuperStar Gemini has various retail outlets, two adult swimming pools, a children's pool, an outdoor jacuzzi, jogging track, health club, spa and much more.
Activity Centre: Here you can get information on activities and entertainment available onboard and board games on rent for your room.

Beauty Salon and Spa: Being on a cruise ship is all about being pampered. The beauty salon provides all services from a haircut to pedicures. The spa has therapeutic treatments and basic traditional massages as well. If you are living in the Junior or the Executive suite, you can also ask for spa services in your room!


Fitness Centre & Jogging Track: This is the place for people who like to keep fit and be healthy, even while on vacation. It has state of the art gym equipment, sauna and steam rooms and a Japanese plunge pool! For those who think that exercising inside four walls is not ideal, there is a jogging track that spans the length of the ship! You can just put on your shoes and jog all you want!

Swimming Pools: There are two adult, full-sized pools and a children's pool. You can relax here all day long and just frolic in the water!



Karaoke Lounge: This is a great place to let yourself loose. You can sing out loud to your heart's content. Nobody will stop you here!

Sun Deck: This is a place that will resonate well with those who truly appreciate lazing around all day! It is also a brilliant space for those who haven't taken a break in a really long time and want to just sit back and relax on the ship! Its also an observation deck where you can watch your ship arrive or depart from port.

Itinerary
A two night/ three day itinerary aboard SuperStar Gemini is not heavily packed but is full of fun things to do.
You board the cruise ship at 9pm and port at Port Klang at 12pm. The ship leaves from Port Klang at 8pm the same day and reaches Singapore at 12 noon the next day.
Things To Do At Port Klang
There are multiple itineraries offered by SuperStar Gemini for Port Klang.
The Asian Melting Point: It's a 5-6 hour shore excursion that includes Independence Square, KL Tower with admission to Observatory Deck, a photo stop at Petronas Twin Towers, Pavilion Shopping Mall and Cocoa Boutique, the largest chocolatier in Malaysia.
Batu Caves Tour: It's a 5-hour excursion that includes a trip to the 'Aboriginal Museum', a museum that displays all lives and traditions of the original Malaysian tribes. And later to Batu Caves, which is a limestone outcrop with three main caves featuring temples and Hindu shrines. It's a steep 272-step climb that brings you to the best viewpoint to observe the skyline of Kuala Lumpur.
I-City Museum Tour: This is 6-hour long shore excursion that takes you to two of the most popular museums in Malaysia – The Red Carpet Wax Museum and the 3-D Trick Art Museum. The Red Carpet Wax Museum is Malaysia's first museum with wax statues of its most popular stars & celebrities. The 3-D Trick Art Museum is a one of its kind in Malaysia where exhibits come to life in 3D when seen through a camera lens.
Shopping Tours: There are four shopping tours – Bukit Bintang tour that has shopping malls, boutique stores and street shopping; Suria KLCC tour, which is Malaysia's premier shopping destination located at the foot of the Petronas Twin Tower; Mid Valley Mega Mall tour which takes you to Kuala Lumpur's most sensational shopping destination; one Utama Shopping Tour that is popular for having Malaysia's first 'Sky Mall'.
If you have experienced the high of being on a cruise, share your experience here! And if you have any questions about taking a cruise or any other travel query, ask our community of 25 million plus travellers and get the answers you seek!
Frequent searches leading to this page:-
Book Malaysia Tour Packages, Singapore tourism, places to visit in Singapore for couples, Singapore tourism package from India, things to do in Singapore on a budget, places to visit in Singapore for couples, best places to visit in Singapore, Singapore family tour package with airfare, things to do in Singapore for couples