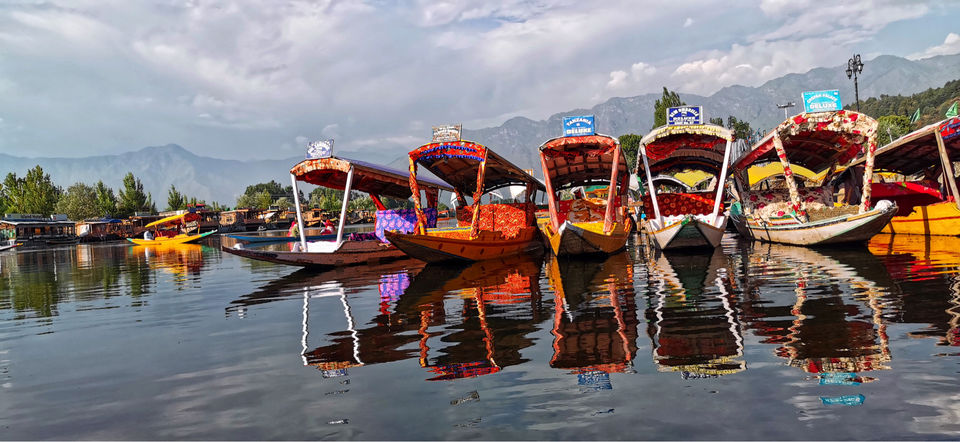 When I went to Dal lake one thing that I was amazed about was each shikara was different. Each shikara had a name, each shikara was uniquely colored different and each Shikaras interiors were different..
A one hour shikara ride is charged anywhere between 750rs-1000rs also depends on your bargaining skills..while you take your ride you will be approached by many sellers who sell jewellery, wooden handicrafts, Kashmiri Shawls, dry fruits, saffron and some eatables too...
Some would vouch for the authenticity of the products they sell however I would still say do not buy at the first opportunity..Check one or two shops and then buy..
I did the mistake of buying a shawl at the first place who charged me 800rs then when I checked at another shop for Shawls they had
better ones for 350rs-400rs..So it's best to buy after checking two or three shops; goes with dry fruits and wooden handicrafts too..
Sail peacefully on the beautiful lake and Shop Wisely!