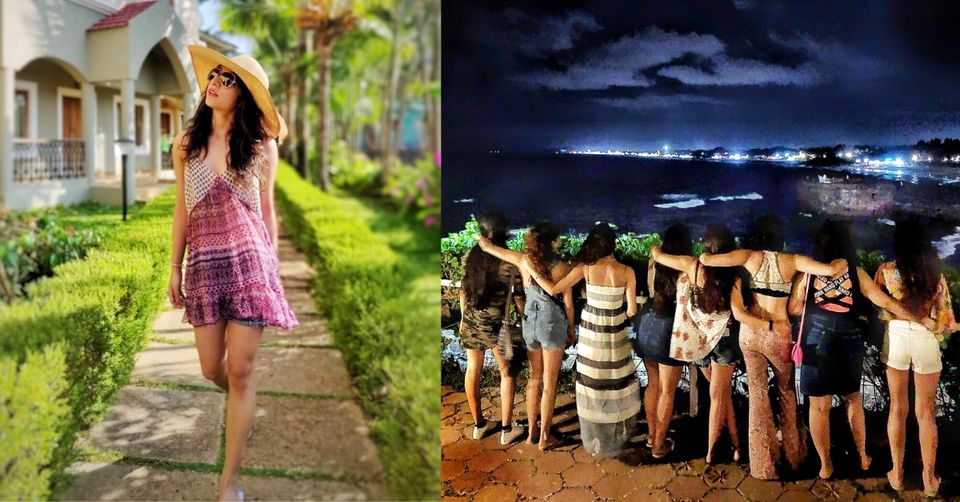 I get off in the middle of a long, isolated road, with a body half hanging on one of my shoulders, and an arm stretched out on the other, slurring its words.
"I won't tell anyone," I assure the said body, repeatedly, as I try to walk her bare feet towards an empty plot, next to a house where we'd stopped our jeep in the wee hours of the morning. The other six women waiting for us to come back were trying hard to hide any emotion.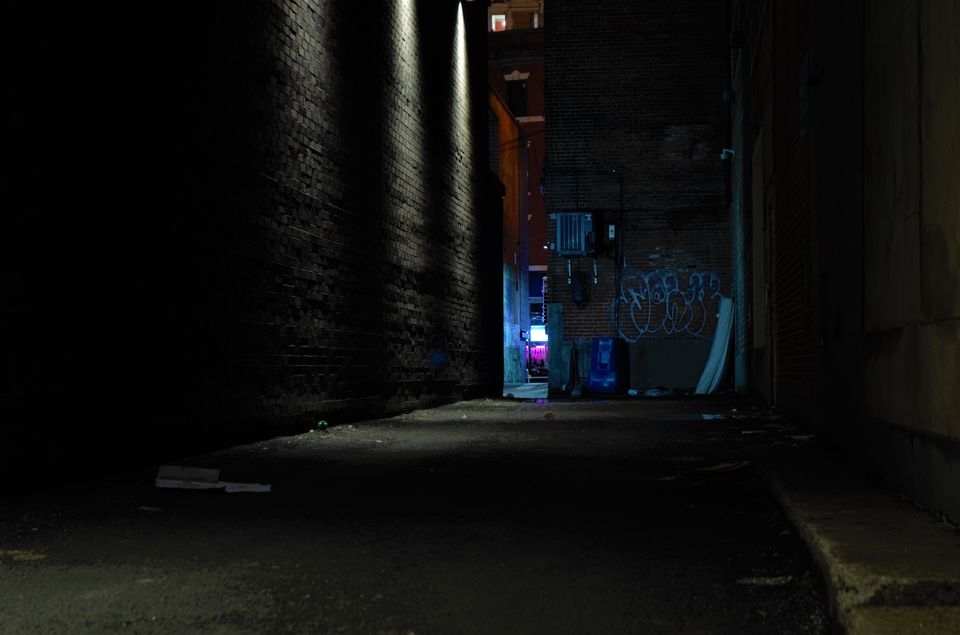 "It's just motion-sickness. Sorry, guys," slurred the seventh one as she settled back into the vehicle, hiding the real reason. "Nobody knows that you peed in the middle of the road, Aalu" I announced as I repeated "I won't tell anyone," to her as consolation. The group laughed mercilessly.
This was the first night of #Eightmoreshotsplease, an eight-member, women-only group on WhatsApp, in Goa. We'd arrived the previous night and settled into a beautiful villa, amidst the quaint lanes of Assagao in North Goa.
The morning had begun with the eight of us spread across the length and breadth of the living area, including stairs, the porch, the couch in front of the TV and other areas, dancing, strike that, performing on 'Deewana hai dekho, bekaraar woh oooohooho' as we munched on bread toasts and gulped down chai like it was fuel to our engines.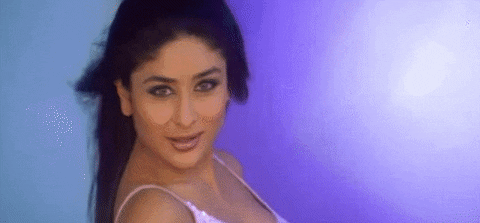 What followed was the quickest decision ever of the 4-day-trip – jumping into the pool. Apart from the tropical heaven that it is, my favourite part about Goa is its cheap as hell alcohol and of course, socially acceptable day-drinking.
So, before we were pool-bound, I accessorised my nightclothes with the nearest pair of sunglasses and jumped on a scooty to get us supplies. Even though we could all fit into the jeep that we'd hired, the scooty was a wish granted to me for the sake of my love of riding through Goa's narrow lanes.
About 200 metres away, at an extremely shabby looking tiny store at the corner of the lane, my friend and I happily picked up imported beers and headed back to the villa.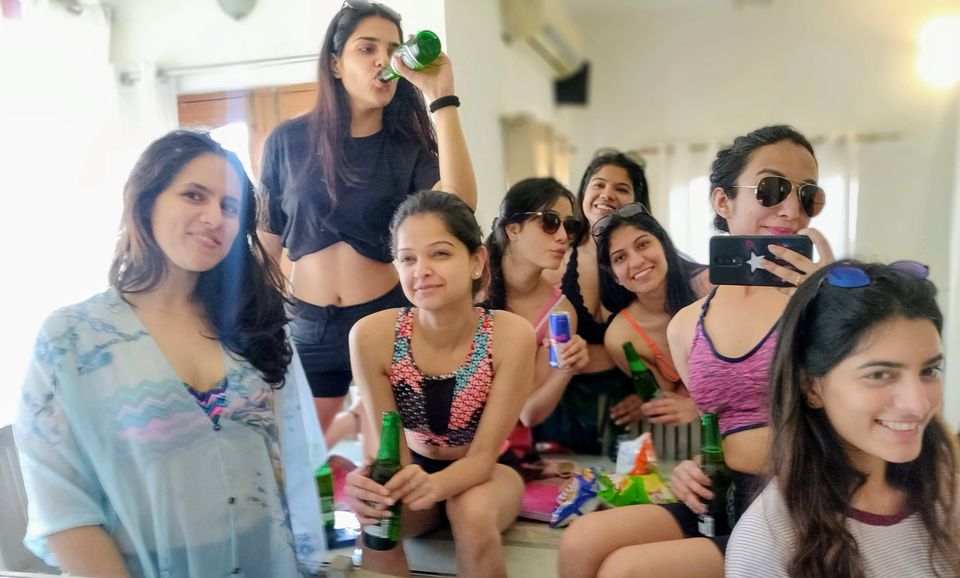 The girls had come prepared and quickly changed into their bikinis, bralettes, hot pants and other kinds of swimsuits – each one looking more beautiful than the other. What we wore along with our outfits that morning, as with the rest of the outfits on the trip, was confidence. For some of us, it was the first time wearing two-piece swimsuits, but somehow in each other's company, we felt more comfortable in our own skin and actually liked what we saw in the mirror. We wore dresses that would otherwise be hanging at the back of our wardrobes at home because of the unwelcomed glares and judgment that would follow us as soon as we set foot outside.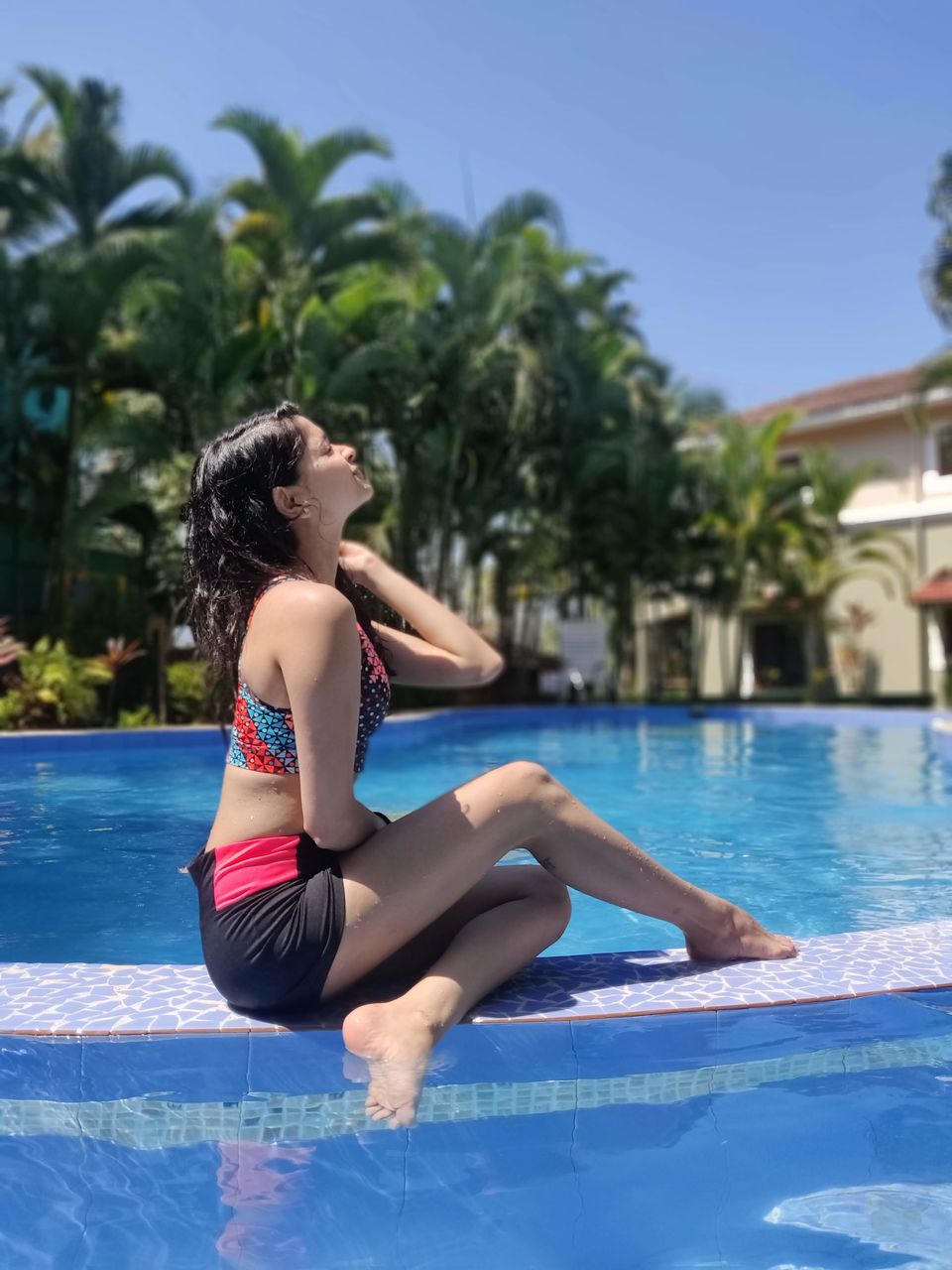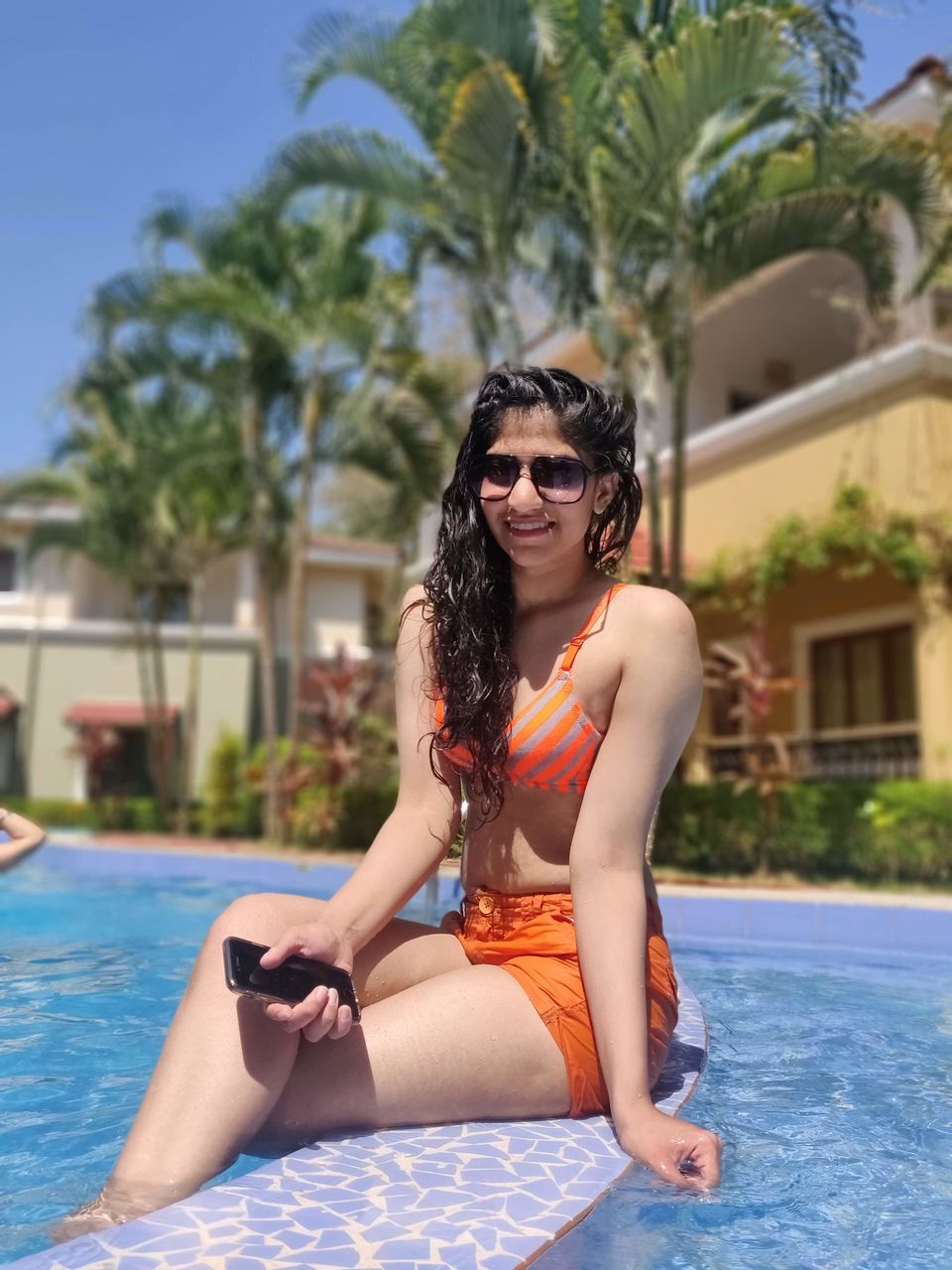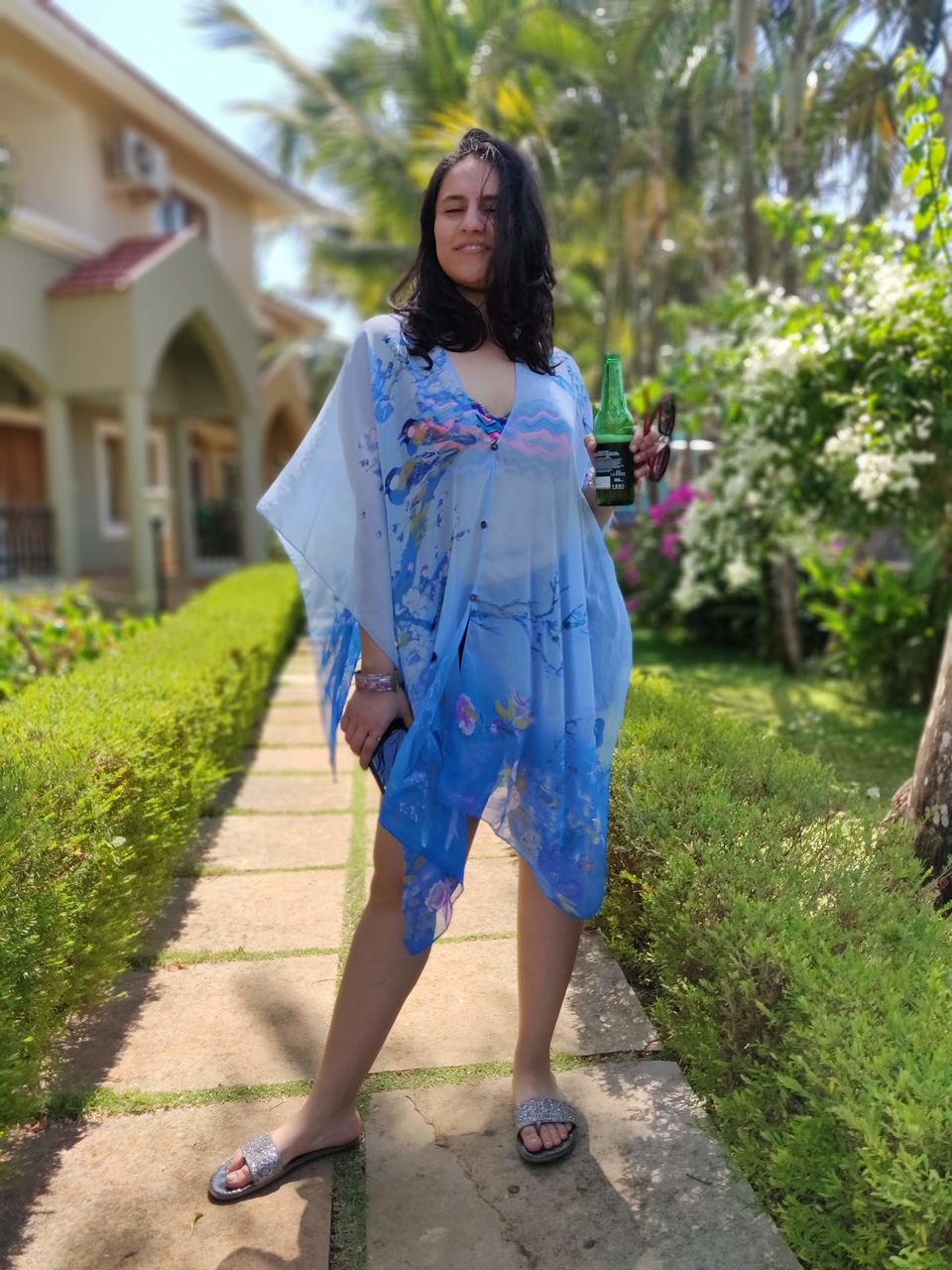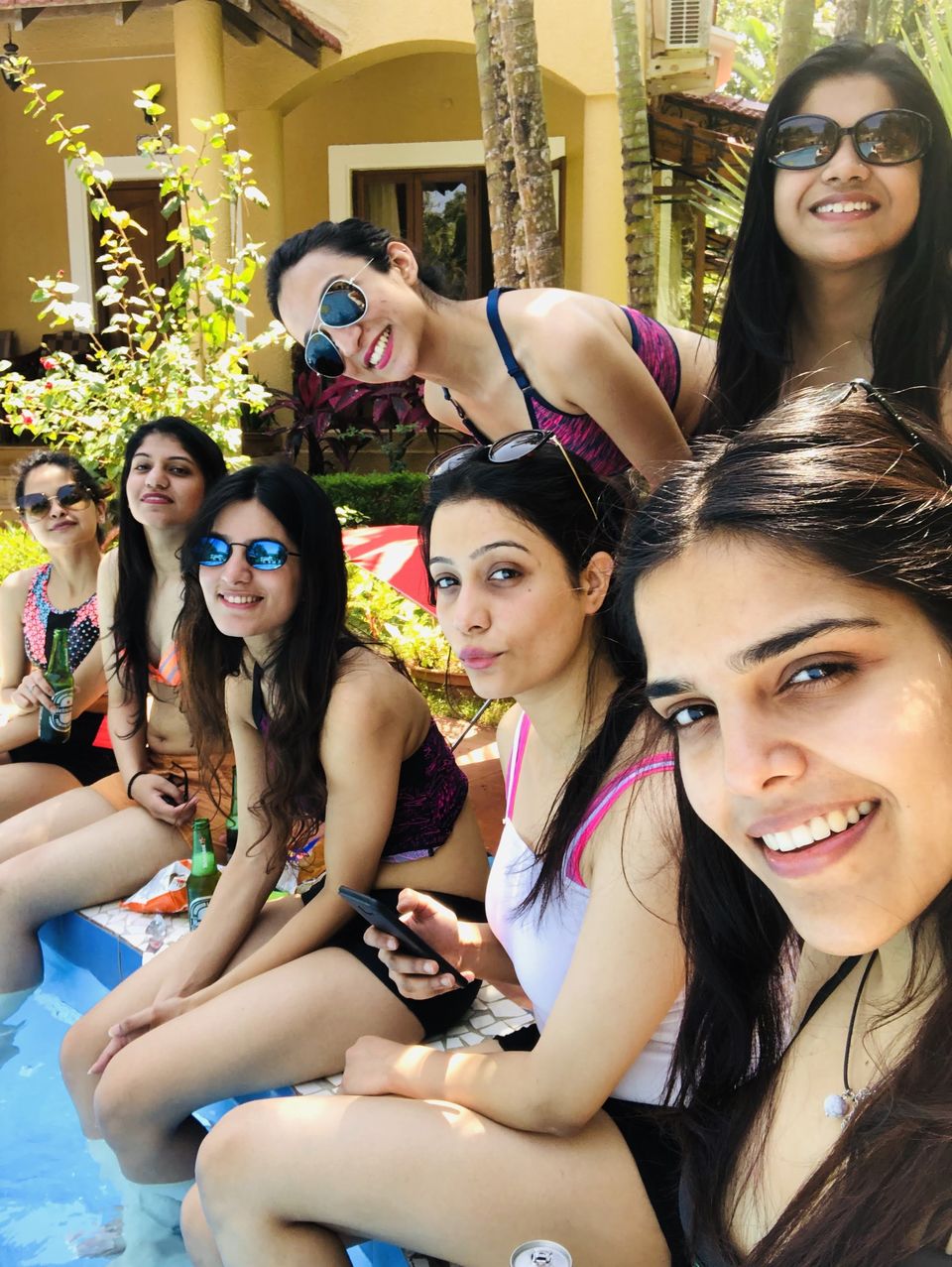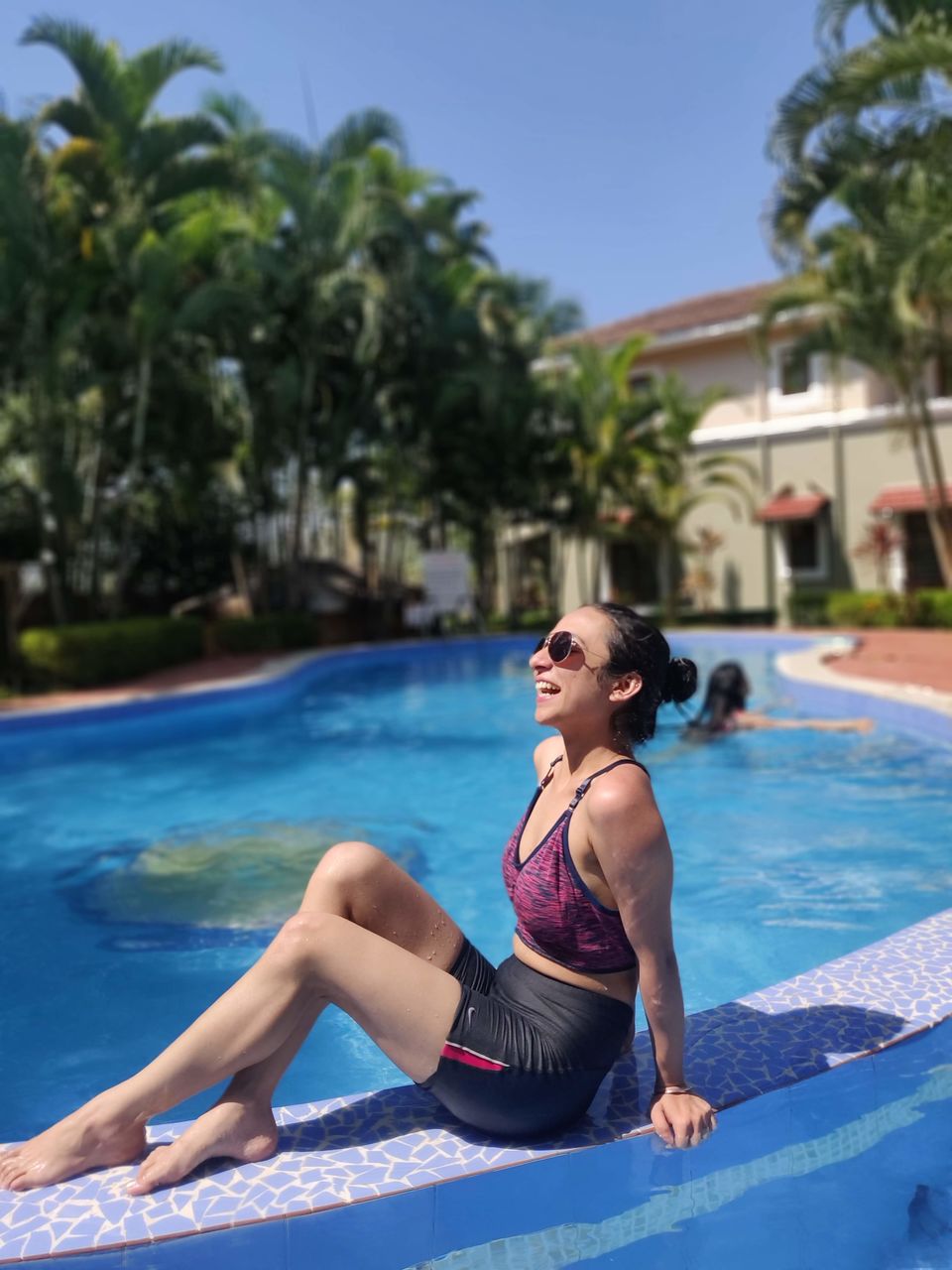 Spending unclocked time there at the pool with nowhere to rush to, with no one trying to find logic in the madness and with no one to criticise the number of pictures we took, helped us transform into a version of ourselves, that we'd left behind with college days to become 'working adults'.
Amidst the unfiltered and unabashed chatter and unfit-for-men talks, we did eventually point out how just a couple of hours in, the trip was proving to be an extremely liberating experience for each one of us.
Even before heading out to the beaches in the day, or clubs at night, we were not bound by the clock. Each plan was relentlessly debated and each outfit curated with utmost attention to every detail and countless "I swear this looks great on you".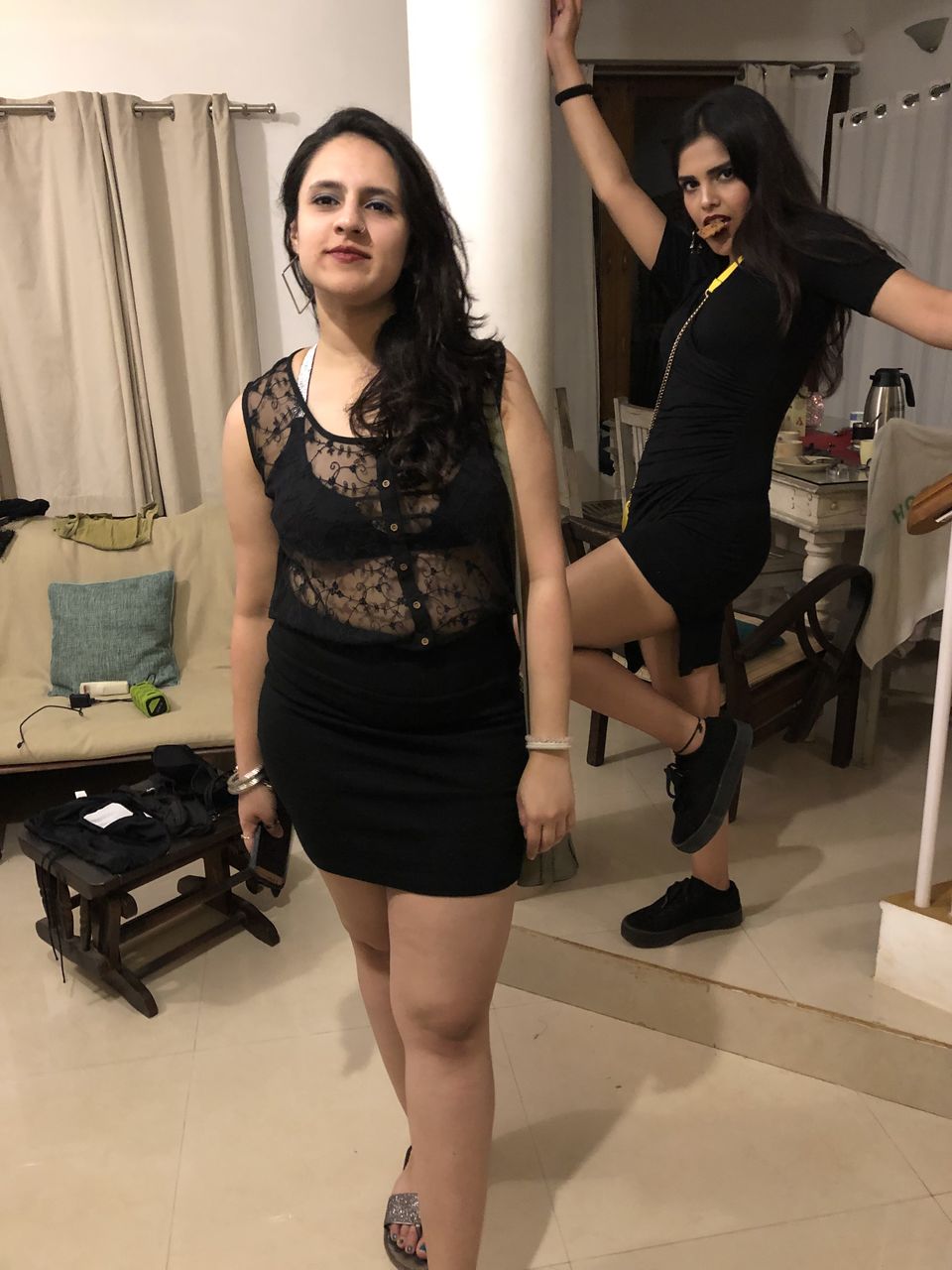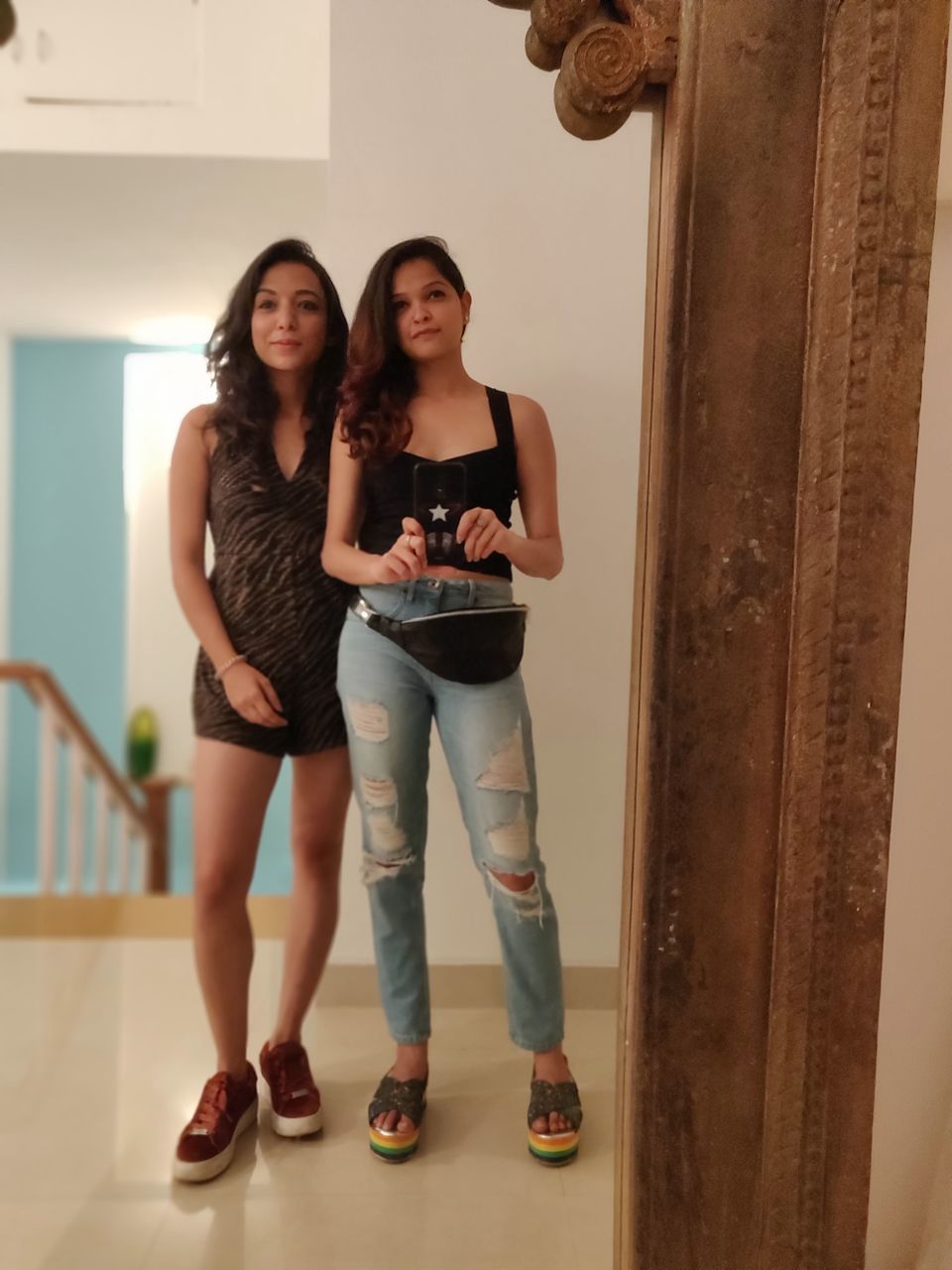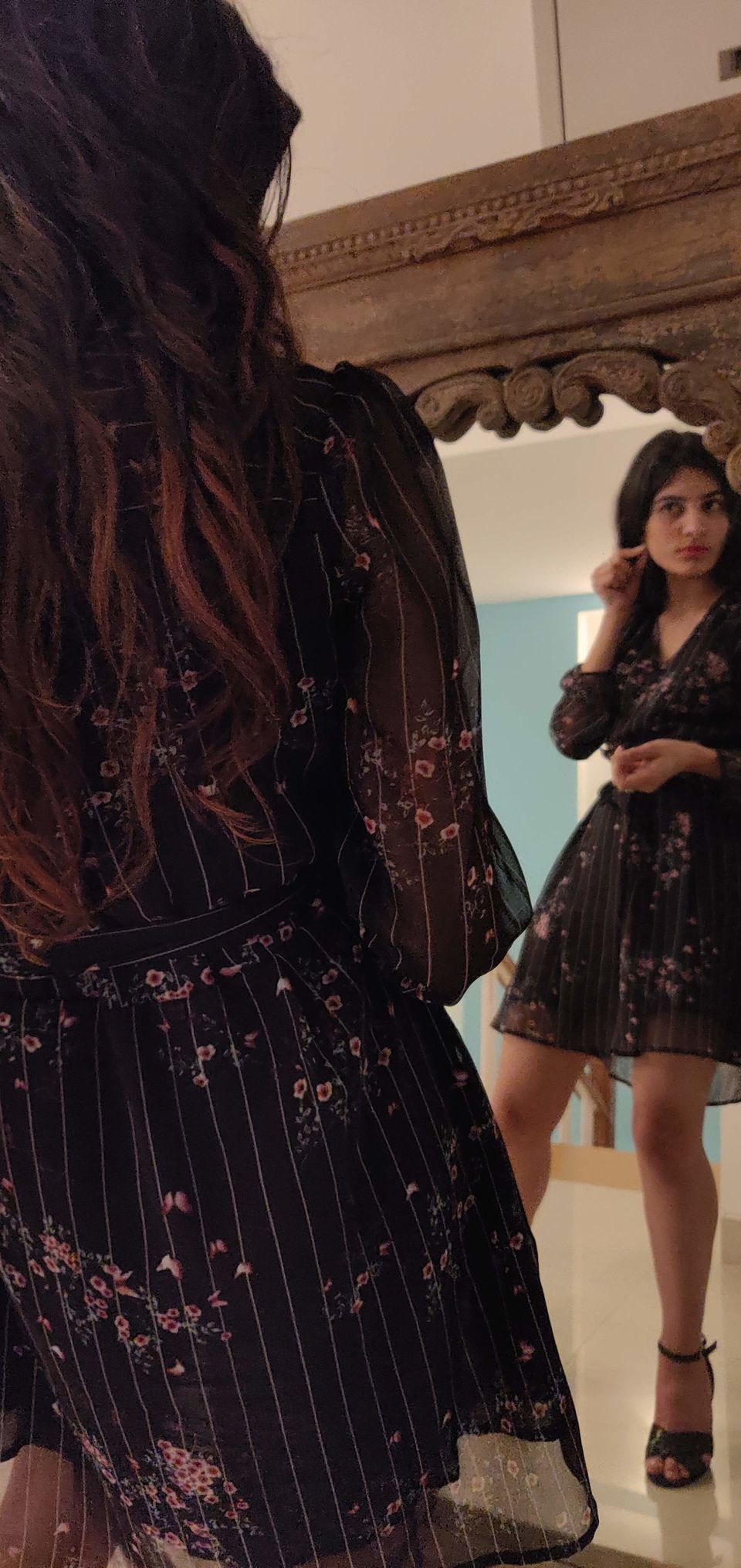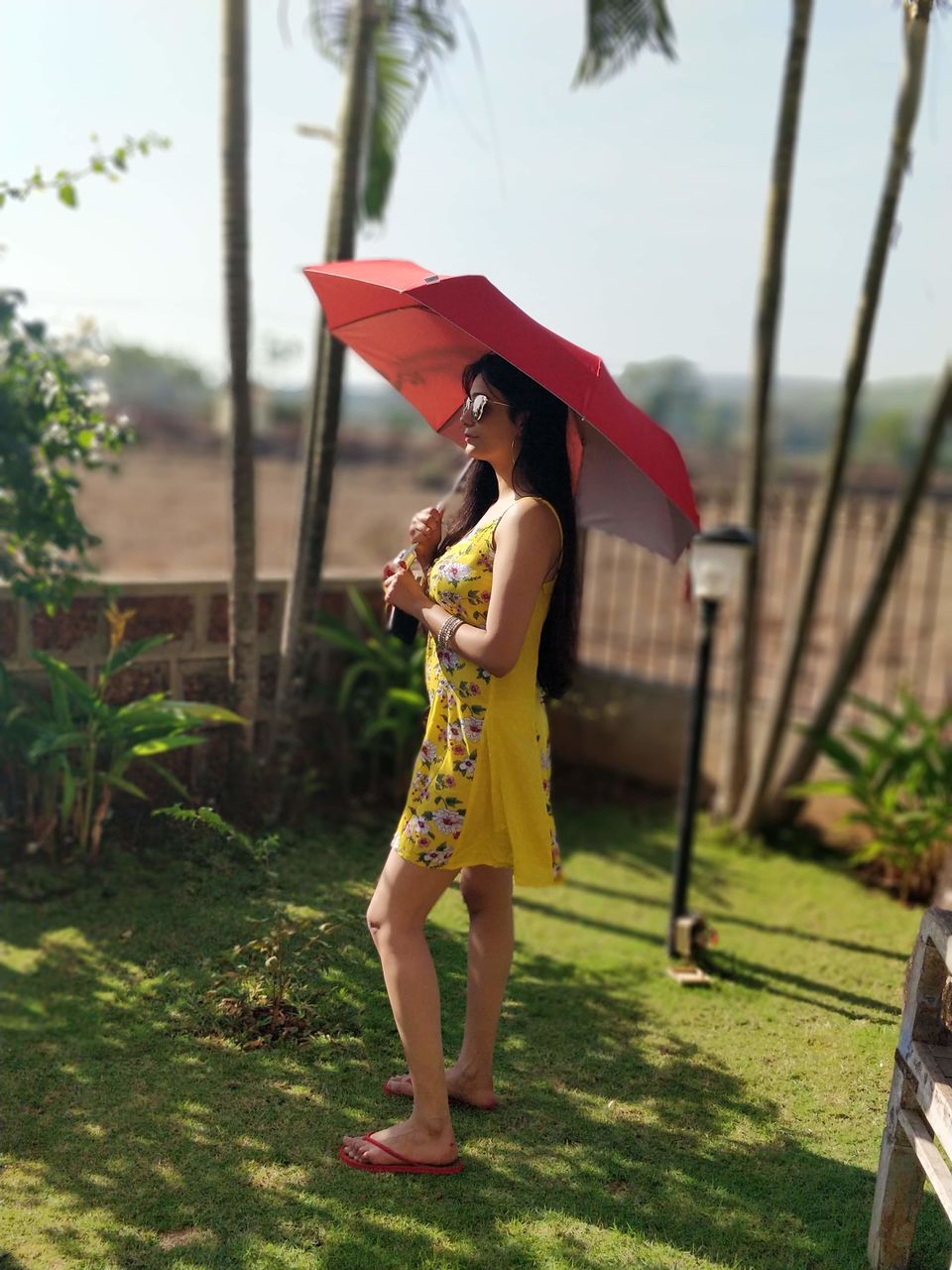 On the first night out, on our way to the club, a couple of us took turns to drive the Thar. No matter how bad some of us actually were, here too, the cheering didn't stop. As we finally stepped out to head inside the club, late at night, it was nothing short of a dramatic Bollywood sequence with the star cast making an entrance. We made heads turn (or so we imagined!) and walked past some guys trying to enter as stags. The power dynamics had taken a twist and we were loving every minute of breaking stereotypes.
It's hard for me to imagine that anyone could ever be as accommodating as your girlfriends. It's pretty obvious then, that travelling with your girlfriends can prove to be the most self-rewarding decision that you can make at any point in life. Travelling requires you to be free, to make your own decisions, to let time take its own sweet course, to not be rushed by anything or anyone and fulfil your heart's desires, even if there is no logic in it – like hiring that scooty or heading out 'looking like that', stopping to pee in the middle of the road (oops!) or spending half a day just trying to shoot the perfect dance video by the beach.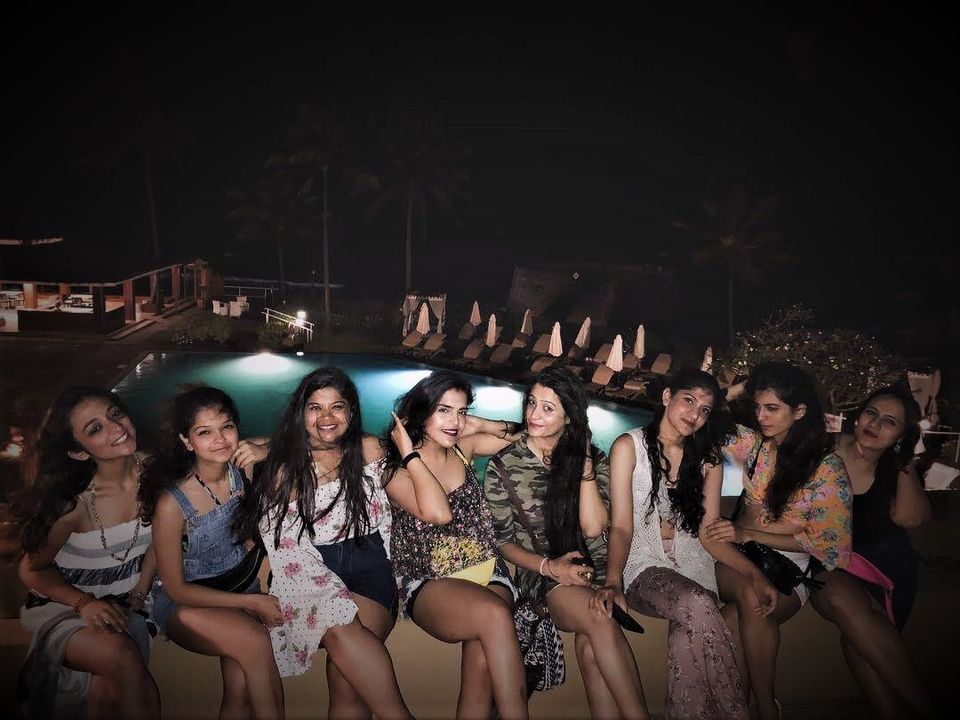 It wasn't like we agreed upon everything or that we didn't have a difference of opinion (on almost everything), but simply that, even if we did stretch a simple decision to the point of exhaustion, the intent was always to do what everyone could be at peace with. So in case, at some point during the trip I decided to head the other way, I was welcomed back to the tribe just as normally I was the first time.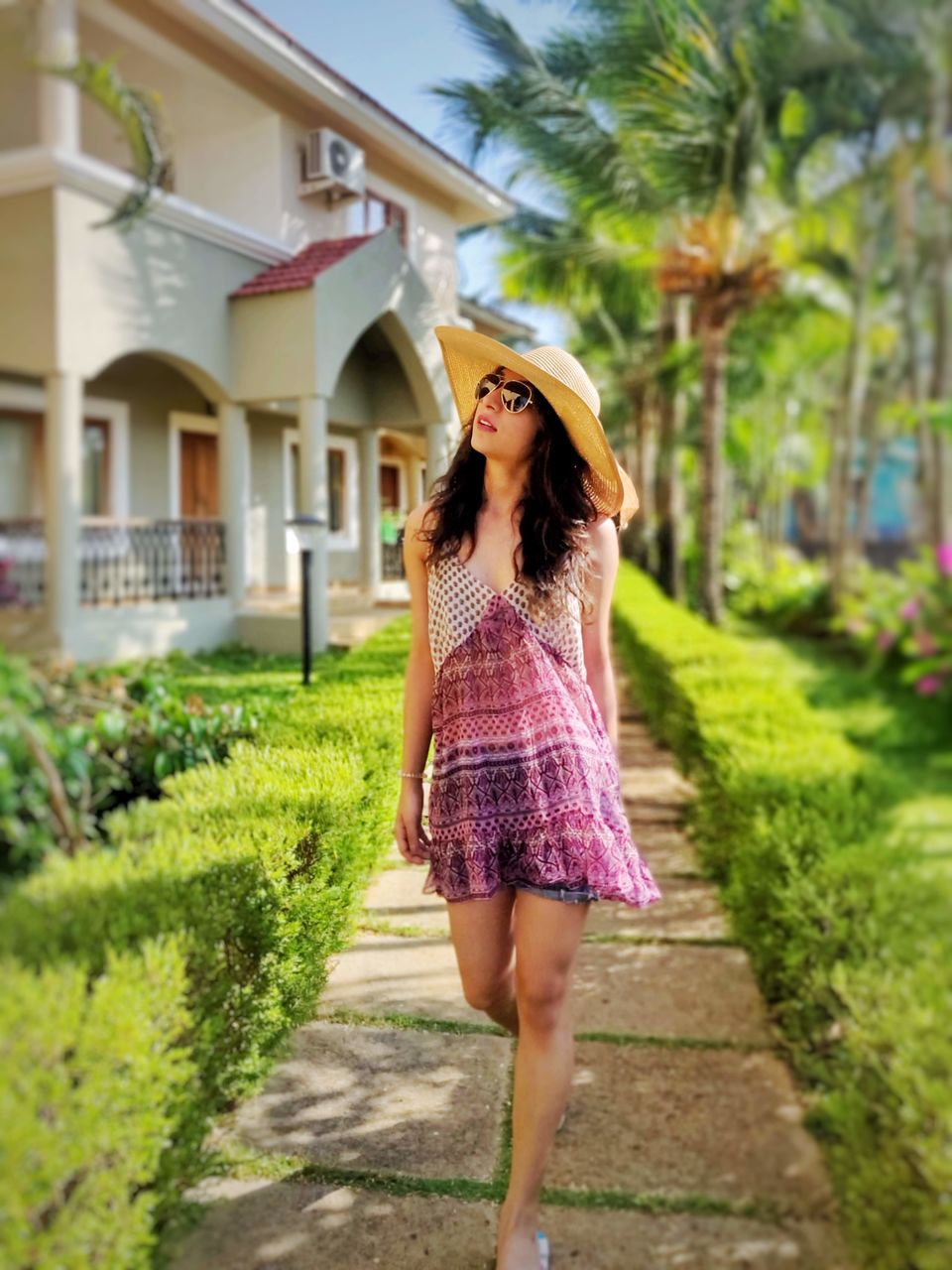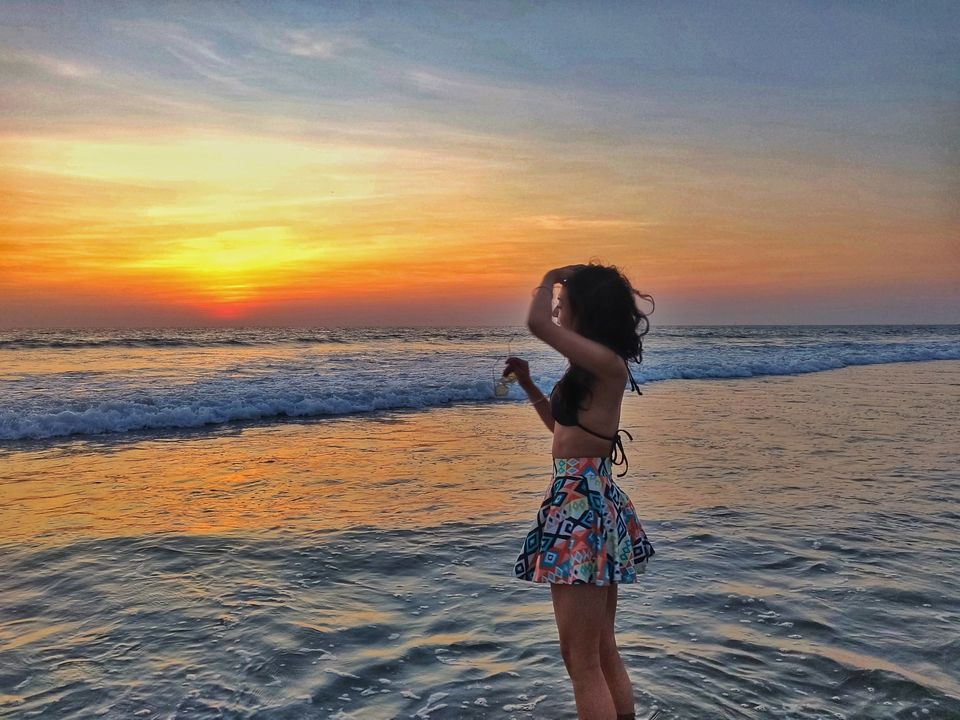 In a world of trying to meet expectations, it was refreshing to not care about any and just be loved and accepted. That's what this trip with the girls meant for all of us and unexpectedly, it gave us something we didn't realise we needed so badly – girl time! With that realisation, we pledged to make it an annual tradition to travel with the girls, and are heading out for our next adventure pretty soon.
This Women's Day, be the one to get out of your rut and send out that 'We're going on a trip' text to your girl gang, that you've been contemplating for some time now. Who knows, just like #Eightmoreshotsplease, your travels give you the reward of embracing your womanhood in all its glory!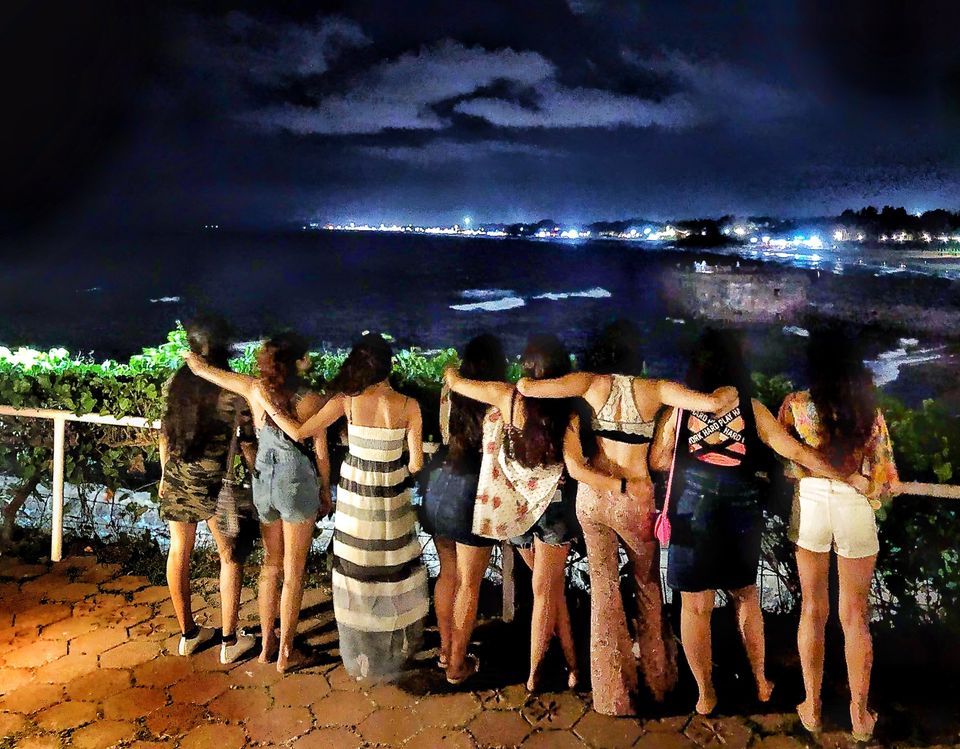 Do you have anything to say about this story? Tell us in the comments below!
When was the last time you travelled with your girl gang? Write about it here on Tripoto and earn Tripoto Credits!