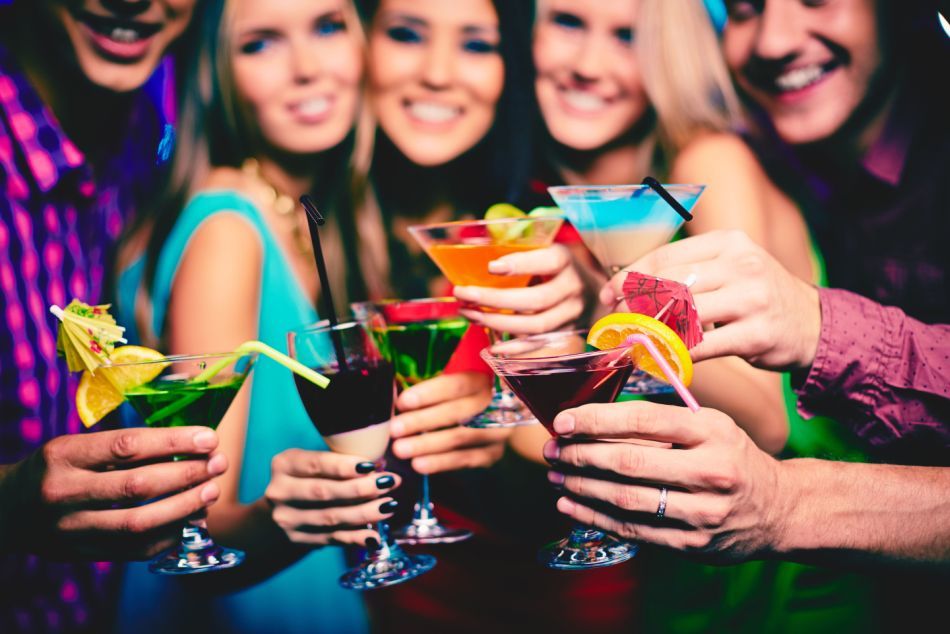 Delhi Bar Crawl
Discover the nightlife of New Delhi, visit the best bars and explore the city like no one else does.
Delhi Pub Crawl starts at 7:30 pm every Thursday from Connaught Place.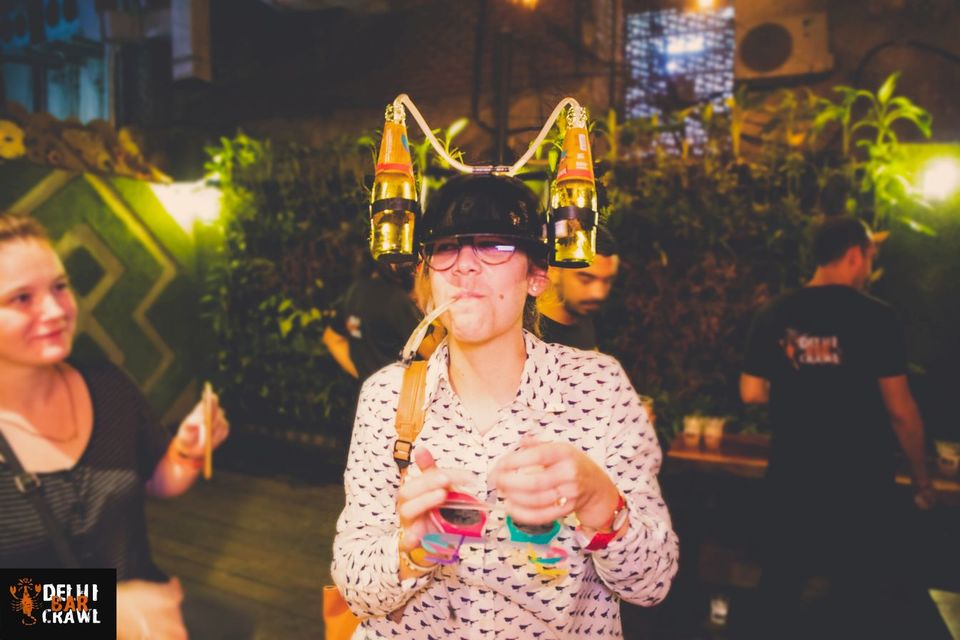 One of the best ways to explore the night life on New Delhi, this pub crawl is operated by the same people who operate the popular award winning Food Tour In Delhi service. All the bars and pubs included in these tours are carefully selected after considering numerous factors like ambiance, service, quality, safety, events hosted and more. The places visited in each pub crawl keep varying according to events like live music, special offers, preferences of the guests and traffic conditions. During a typical bar crawl, we visit 3-4 bars in about 3-4 hours. We cover top bars and pubs spread in various locations all over Delhi which include Connaught Place, Hauz Khaas, Gurugram and quite a few other places.
As the places visited during these pub crawl tours keep on changing to maintain variety and include more fun activities.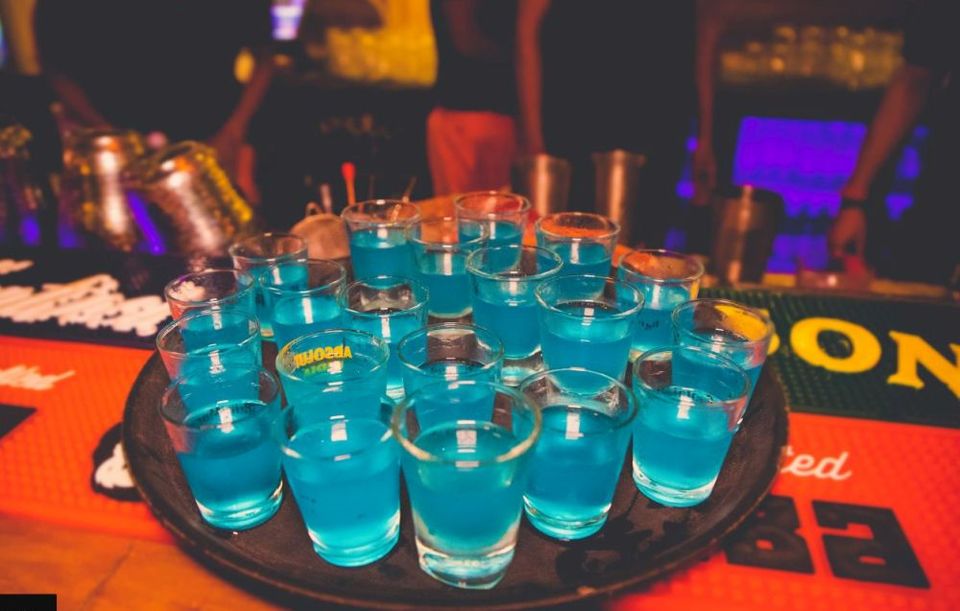 One free complimentary drink is provided in all the places and extra drinks are available at discounted prices.
Entry fee for all the places we visit and events is also included.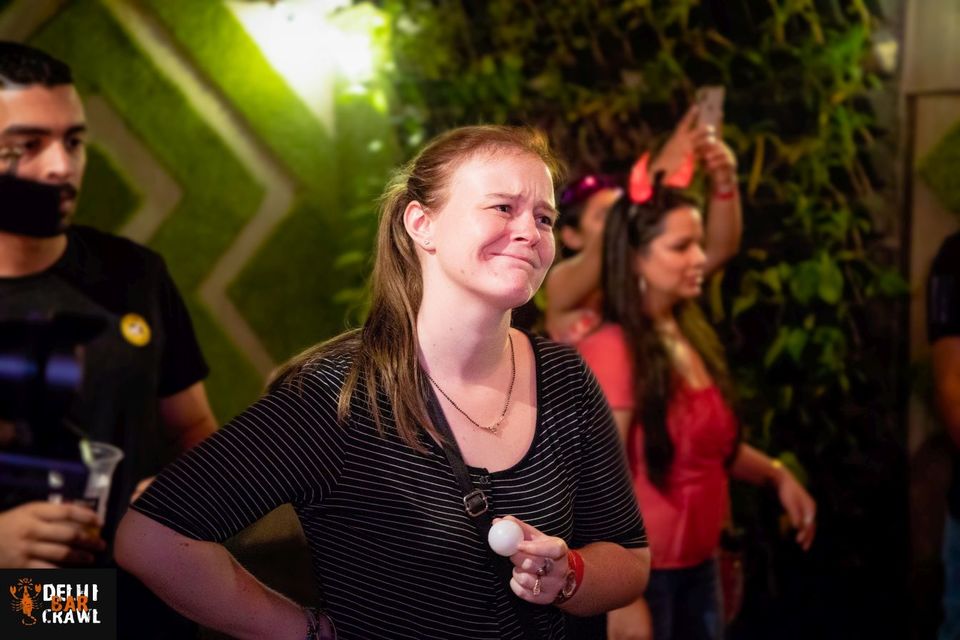 Rules for the bar crawls
As with everything, there are a few rules and guidelines which are written below and every guest has to follow them. Fortunately, these are not too tough and there is no small text for ease of reading.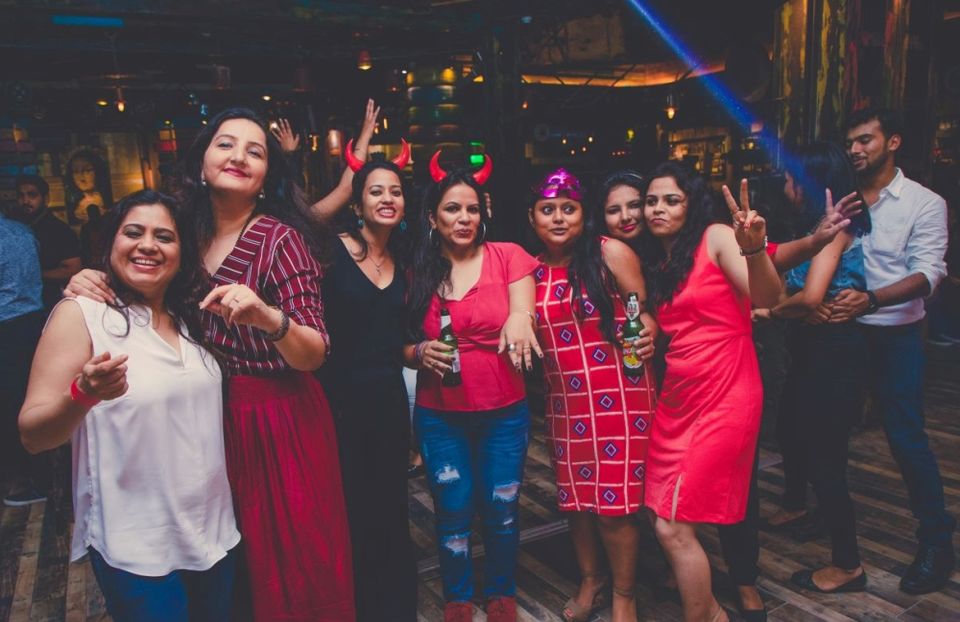 Minimum drinking age in New Delhi is 25 years. No alcohol will be served to guests below this age.
Drinking and driving is strictly prohibited.
During the pub crawl, we all move together as a group of friends having a fun night out.
Any accessories provided during the pub crawl like scarves, badges, bandanas or whatever should be in your possession and visible at all times. In many places, they are used as identifiers.
Possession and consumption of illicit narcotics is not condoned and we will not be responsible for any issues arising due to it.
You don't have to drink if you don't want to. This whole thing is about having a good time.
Delhi Bar Crawl team reserves the right to exclude any guest from current and all future pub crawls in case of misbehaviour.
If you need any help or have any questions, please contact any one Delhi Bar Crawl crew.
We will not be responsible for any health or legal problem arising directly or indirectly due to consumption of beverages, food or any other thing during the pub crawl.
COST: INR 3000 for one ticket. INR 2500 per ticket on purchase of two or more. Contact us for bulk discounts.
CONTACT: 
Email : info@delhibarcrawl.com 
Phone, Whatsapp : +919810645418 +918802105459 +917042218866
Online Booking: