Dharmastala is one of the holiest Hindu pilgrimage sites because lord manjunatha.
I've been visiting this place every year and it is the most visited place in south karnataka. This temple is very clean and as usual always crowded. This place is in ujire and it is on the banks of nethravathi river. It belongs to dakshina kannada District of karnataka.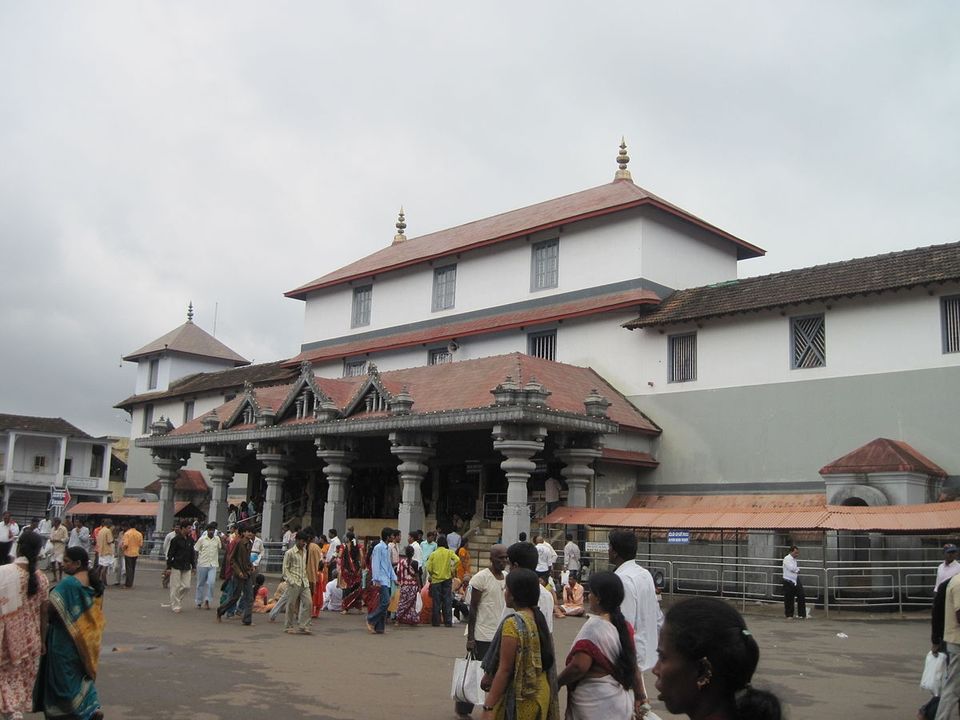 When to go?
The temple is open all the days of the year and it is better if you visit when it is a non rainy season because there are chances that the Ghats gets blocked if there is heavy rain.
How to go?
As we travelled from bangalore, it usually takes 6 hours to reach, by car and if you are travelling by bus, you can leave in the night and reach the temple in the mornings.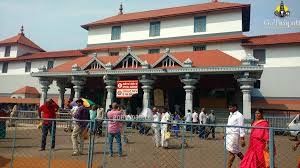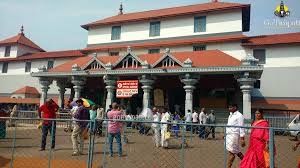 Where to stay?
The pilgrims can stay in the temple rooms available for a less cost. There are many rooms made available for pilgrims for one day and it is of less cost but some times during holidays you need to book tickets earlier.
There are also many private hotels and rooms available which can be reserved.
Temple darshan :
The temple is open early in the morning around 6.30. Anybody can visit the temple. The temple lies on the baks of river nethravathi and the devotees who come here will go and take bath in the river and there are changing rooms available to change clothes. The river bath is considered to be the most auspicious and the river is considered to be holy river. So some devotees take river bath and visit the temple.
Lord manjunatha is the god of worship here and also parvati devi temple is also present here. Ganapati temple is there here. You can see the god and take the blessings of God.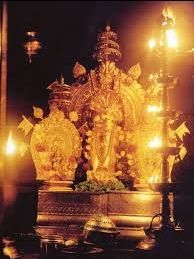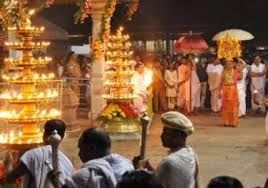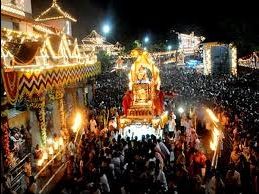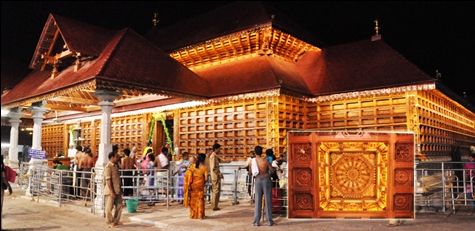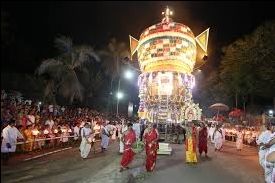 Special days include karthika masa where in the temple will be filled with many diya and many lamps. It would be very beautiful to see the temple filled with many lamps.
Prasadam :
The most important thing of this temple is the prasadam they serve. The prasadam is served to each and every person who is visit here. The prasadam wil be served from morning till night. It will be very tasty too.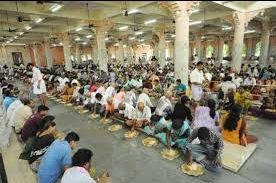 Kukke subramanya temple is present around 60km from dharmastala. People who visit dharmastala will definitely visit kukke subramanya and they will take the blessing of lord subramanya and it is surrounded by hills called kumaraparvatha.
There is also a temple called adi subramanya and it also visited by many people.
Since kukke subramanya temple is surrounded by hills, many people go for trekking also. Trekking to kumaraparvatha is very interesting and little hard too.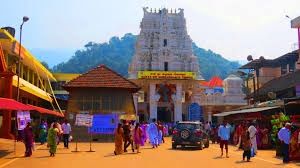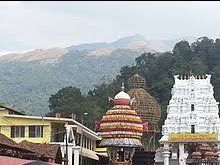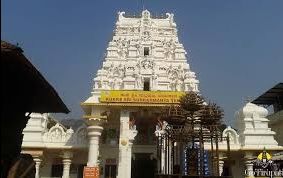 Adi subramanya is a nearby temple near to kukke subramanya and it is also a nice temple on the banks of river.
Bisle ghat is a view point. It is a very exotic and beautiful place to be in. It has a amazing view.