Over recent years, Goa has earned a notorious reputation for being a hub for rage parties and crowded beaches. However, the beautiful beach town is much more than that. It is replete with natural marvels, rich culture, and diversity that are waiting to be explored.
So if you're a traveller who wants to experience the unseen side of Goa, we have a recommendation that you're sure to love. Escapes Club, the newest rage in the travel industry has curated a unique Goan experience with Postcard Hotels that you must check out.
Experience Goa like never before with Escapes Club and Postcard Hotels:
Escapes Club is the Indian arm of Luxury Escapes, which is Australia's biggest travel company. While the company offers amazing deals for luxury hotels, what stands out most is the eclectic range of properties that you can choose from. The hotels under Escapes Club are carefully handpicked and are ones that will provide you an unmatched travelling experience.
The Postcard Hotels in Goa is one such collection of exquisite hotels that you must visit.
Here's why a stay at Postcard hotels is a unique experience.
1. You'll be surrounded with an old world charm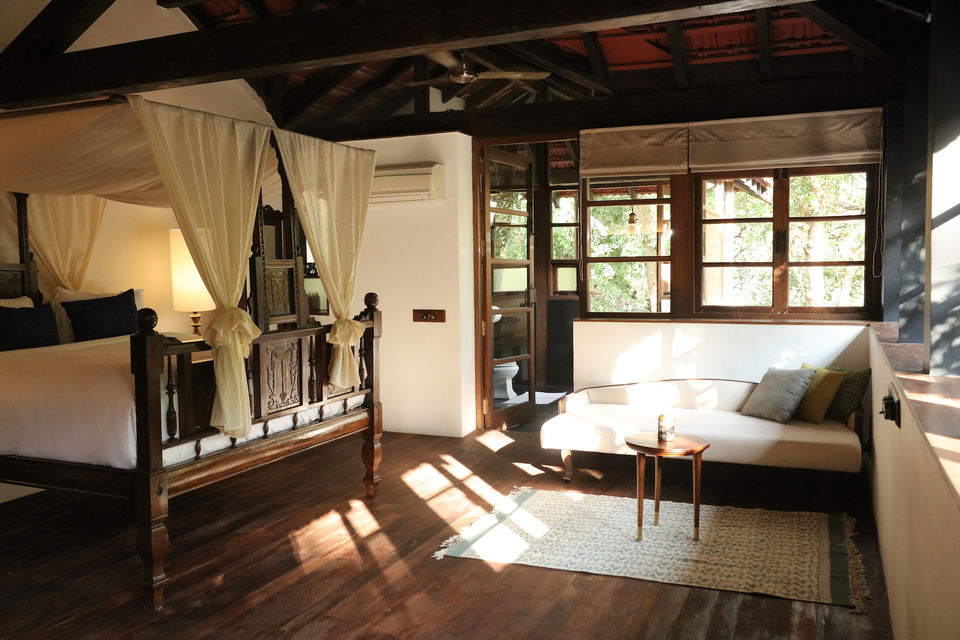 Postcard Hotels is an intimate collection of hotels created by some of the best minds in the hospitality industry. These boutique resorts are carefully designed and offer exclusive, authentic experiences. Postcard Hotels are the very definition of opulence and flamboyance as the architecture of these resorts are reminiscent of Old Goa. You'll find yourself enamoured by Portuguese influences as you relax in your luxurious room or walk through grand hallways.
2. Explore Goa like never before
Postcard Hotels boast of offering experiences that you won't get even in the best of seven-star hotels. You'll be taken on guided tours to unexplored villages and cultural centres that dot the coast. Moreover, you can explore the city's UNESCO protected Portuguese neighbourhood, surf in the Arabian sea, or cycle across secret island routes! With these unique experiences, you see a side to Goa that remains concealed from the eyes of a common tourist.
3. Pamper yourself
An escape to Goa is incomplete if you don't immerse into wellness! Pamper yourself at the hotels' wellness centers that specialise in traditional Ayurvedic therapies. Doctors, consultants and experts will guide you through exotic massages and therapies for the ultimate detox.
4. Delicious food and dining
No trip is complete without a gastronomical adventure, and Postcard Hotels ensure that you're treated with the best food on your vacation. Gorge on scrumptious Goan dishes such as Fish Dangar, Pork Feijoada or the traditional Prawn Balchao as you lounge in their dining pavilions.
5. No set check-in and check out timings
Isn't it upsetting when you've to check out from your hotel hours before you catch your flight? Postcard Hotels, with its no set check-in and check-out policy, extend hospitality one step ahead and make the experience for its guests perfect from the beginning to the end.
Here are the properties you can stay at: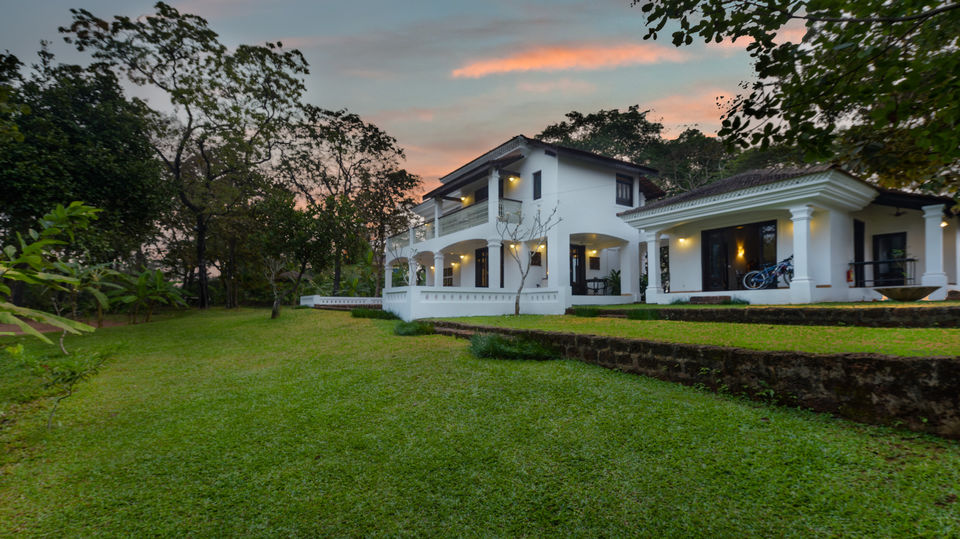 Situated away from the touristy spots of Goa, The Postcard Velha is a sprawling property situated atop the two acre Champakali estate. Known for its modernist colonial architecture, Velha is ideal if you like a hideout that's surrounded with lush gardens, has stunning views of the valley and a luxurious room you'd want to stay in forever.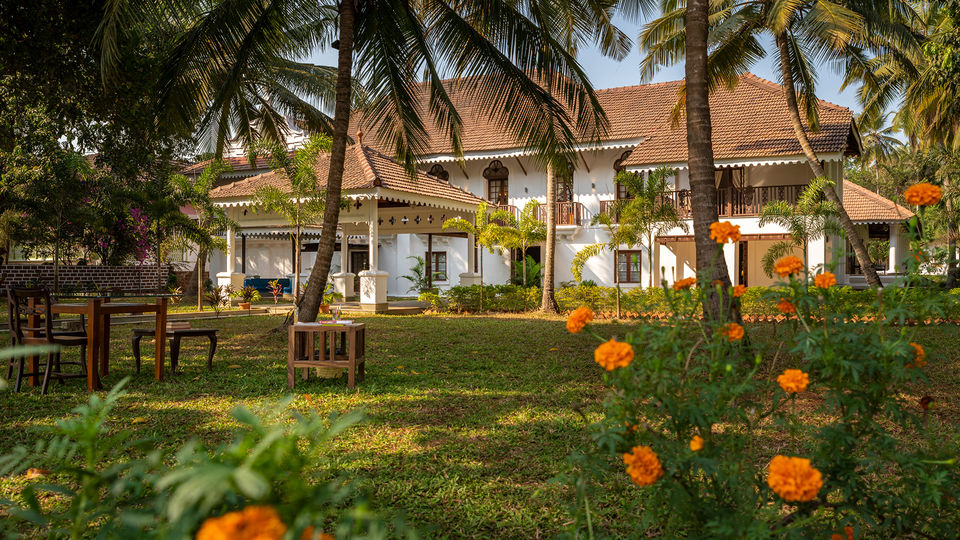 This gorgeous property is a must-visit for its vintage ambiance, rich history and architecture. The Postcard Cuelim is a grand property that overlooks a 3500 acre of verdant paddy fields. As if this weren't enough, it is home to a 350 year chapel!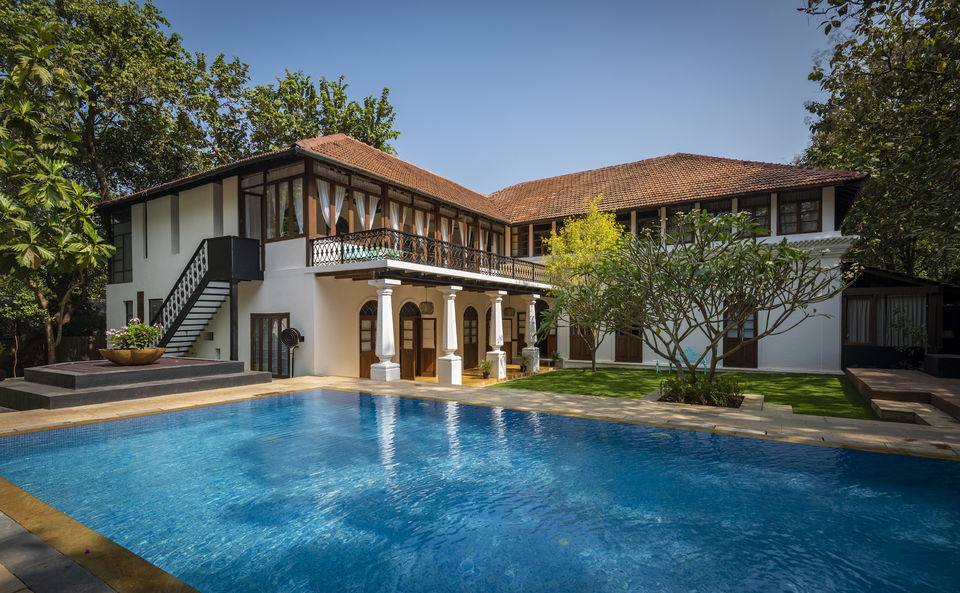 Experience a luxurious stay at this 214 year-old property! The Postcard Moira is a delight if you love properties that are quaint, historic and at the same time, equipped with state-of-the-art facilities.
Buy now and book later with Escapes Club!
The best news is that you can stay at Postcard Hotels at discounted rates if you book with Escapes Club. Moreover, you can benefit from its 'Buy Now, Book Later' policy where you can book packages and avail them as late as a year!
Read all about their Book Now, Buy Later offer here.
Why Escapes Club is your best bet while travelling:
Escapes Club is a travel discovery platform that offers a host of unbelievable time bound deals at luxury resorts around the world, inspiring over a million travelers to venture to exotic destinations around the world. They offer a truly luxury experience at affordable rates to the modern traveler. Through Escapes Club, you will find unique gems that are so exceptional that they are rarely known among travellers! So head to Escapes Club and browse through exclusive properties that cater to niche travellers. These properties are verified only if they meet Escapes Club's stringent guidelines and offer a wholesome travel experience.
With Escapes Club and Postcard Hotels, there's no need to settle for hotels that are impersonal and homogeneous no matter what part of the world you are in. Stay at an Escapes Club property and you will get a chance to experience the best of a destination like never before.
Been to a property that you loved? Share your story with us on Tripoto by creating a blog here.
In association with Escapes Club.