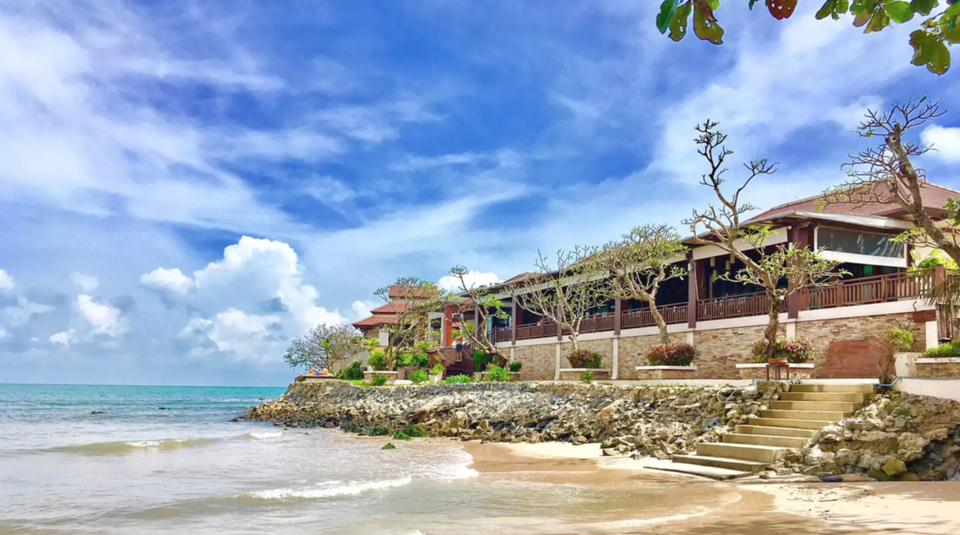 There are a few places that define luxury as well as the island of Koh Samui. For most of us, a trip to Thailand begins and ends in Bangkok and Koh Samui is reserved for the opulent traveller, who can shell out big bucks and enjoy expensive cocktails while relaxing by the beach. But what if I told you that experiencing the luxurious world of this Thai island was possible without you having to empty all your savings? What if you could spend your days soaking up the sun by the poolside at your own private villa? And all of this without having to go through the hassle of curating an experience or going through the hassle of booking an international trip!
Well, let me introduce you to the Boutique Oceanfront Escape in Koh Samui – an exclusive deal offered by EscapesClub, which offers you a few days of unabashed luxury at The Sarann.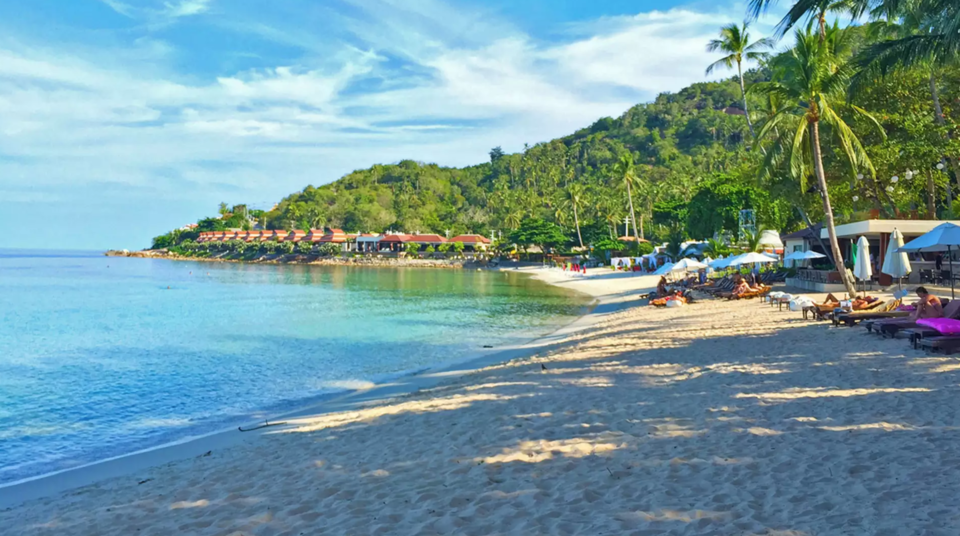 Made for
If you've been planning on taking a romantic holiday with your partner or a relaxed vacation to spend more time with your family, this is the deal for you. Spend some time in the company of your loved ones while enjoying the finest stay and dining experiences.
About the deal
USP
You get a chance to experience luxurious hospitality at one of Koh Samui's finest properties – The Sarann – along with some of the best inclusions at the lowest price in the industry. You will not find such a deal anywhere else.
Packages
You can choose from 5-night, 7-night, and 10-night packages, each of which has the basic variant as well as the Jacuzzi Upgrade and the Pool Upgrade. The basic 5-night package starts from as low as ₹30,054 per room!
Inclusions
• Daily breakfast featuring local and international cuisine
• Two lunches or dinners served to overlook the ocean at Wild Ginger
• Four 30-minute massages per stay for two adults to share
• Return airport transfers and a welcome drink and cold towel on arrival
• Complimentary shuttle service to Chaweng area
• 10% discount on food at Wild Ginger
• 10% discount on spa treatments at The Spa
This amazing deal, which is otherwise valued at around ₹80,000 for a 5-night stay at The Sarann, is available at a starting price of just ₹30,054 per room if you book through EscapesClub.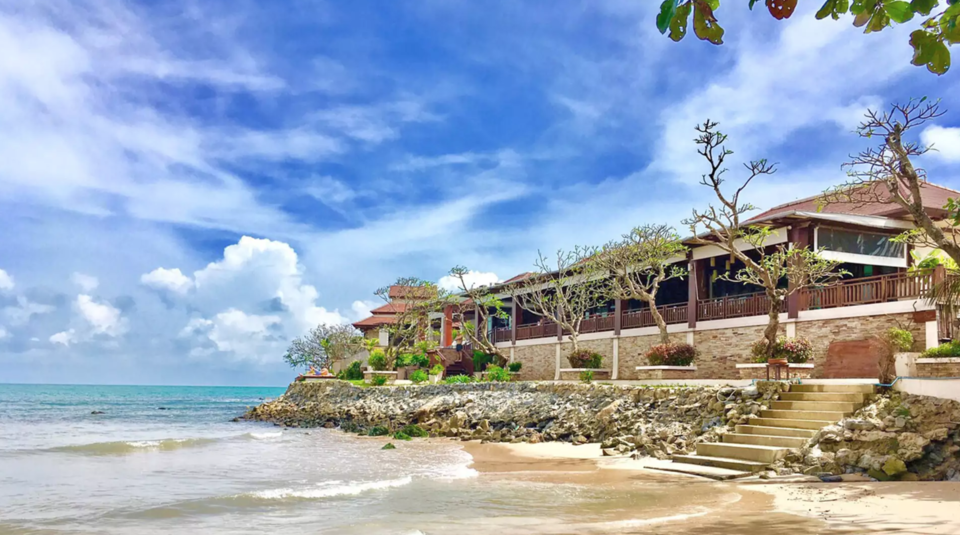 The Stay
The Sarann is an intimate luxury boutique villa resort on the pristine Chaweng Noi Beach. This is your home for the entire duration of the trip. Located conveniently just minutes away from the happening nightlife of Koh Samui and just about 20 minutes from the airport, The Sarann is one of the most popular resorts in the region. With its modern architecture, secluded location, and tropical vibe, it offers the right amount of privacy and luxury for you to enjoy your seaside vacation. Whether you want to spend days lounging in an infinity pool or enjoy relaxing spa massages, The Sarann has it all.
For the basic package, you will be lodged in a large, 62 square metre Deluxe Room on a higher floor that offers stunning views of the ocean along with all the modern luxuries. However, if you're looking for a truly opulent experience, by paying just a little more, you can upgrade to go for a Jacuzzi Suite (77 square metres) or a Sea-Front Pool Villa which is spread over an area of 118 square metres.
Activities
While staying at The Sarann, you can enjoy the best of both worlds – the relaxing white sands of Chaweng Noi Beach as well as the vibrant bars and hotspots of the Chaweng Walking Street.
Besides, there are a number of activities you can do right in the resort itself that will make your holiday memorable.
You also get to enjoy complimentary spa deals at The Sarann. All the packages offered by EscapesClub have four complimentary massages of 30-minutes each for the entire stay. You can use these up yourself or share with your partner.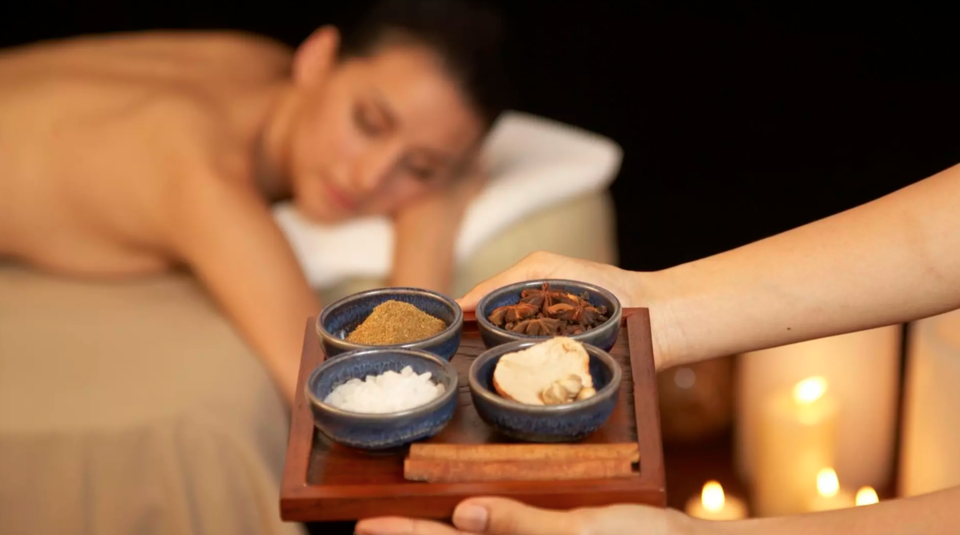 Food & Dining
Start each day with a buffet breakfast including a selection of Thai and Western dishes, which is a part of the packages. These packages also include two set menu lunches or dinners during your stay served overlooking the beach at the in-house Wild Ginger Restaurant, where you can enjoy spring rolls, green chicken curry, oriental fried vegetables and fresh fruits for dessert.
What is Escapes Club?
EscapesClub is the Indian arm of Luxury Escapes – Australia's fastest growing travel company reaching up to 3.2 million unique travellers each month. They are a travel discovery platform that features tactical promotions, offering insider prices and premium inclusions at luxury resorts around the world, exclusively for their members. In simpler terms, they offer a truly luxury experience at affordable rates to the modern traveller.
What kind of deals do they have?
They offer the kind of deals that will make you want to pack your bags and head out the door right away. From the stunning backwaters of Kerala to the luxurious beaches of Dubai, Escapes Club offers deals for premier and offbeat properties such as Hyatt Regency, Spice Routes Houseboats, and Maca Villas & Spa. You can check out some of the deals here:
• 5 Nights at Maca Villas & Spa, Umalas, Bali from ₹50,775 per room
• 1 Night at Spice Routes, Luxury Kerala Cruise from ₹19,999 per room.
• 3 Nights at Hyatt Regency, Dubai from ₹28,087 per room.
Why should you book through Escapes Club?
1. You get value for money:
Escapes Club gives you a price guarantee, with exclusive negotiations to give you the best value of the property. They claim that if you find a better price on the same offer with the same inclusions within 14 days of purchase, they'll give you an additional 10%.
2. Your bookings are flexible:
Booked a deal but then found a better one on their website? Their 7-Day "Change of Mind" refund guarantee has you covered. If you cancel within seven days of booking your holiday, your money will be refunded fully. Also, if you want to change dates once you've booked, you are allowed one change made at least 45 days prior to starting the trip.
3. You get exclusive deals with added bonuses
Escapes Club gives you access to VIP inclusions at the price of a regular holiday. The deals you find here cannot be found anywhere else.
All pictures by Escapes Club
In association with Escapes Club.