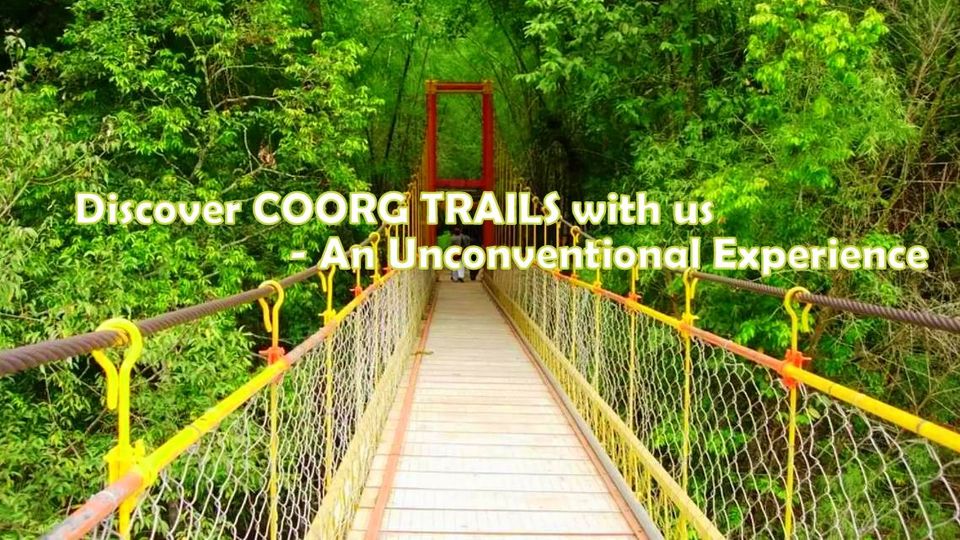 We always wondered the amount of the timeless beauty the southern part of India holds. Getting a chance to see the absolute purity of nature, our heart was uttering butterflies. The natural beauty, the local cuisine and captivating aroma of coffee plantations, It was all we needed for a peaceful trip. And that's when we decided to head to COORG.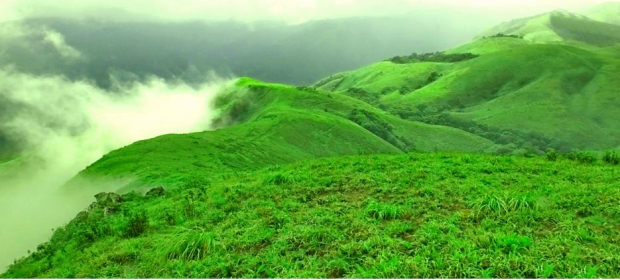 Rains and mystic mountains in the distance and the lisbels of the green lush trees, the scent of flowers floating on the air, sunrise to sunset, and all that's in between no matter what you've heard about COORG, it is in fact guaranteed to be lovelier than that. The terms like "Scotland of India" or "Kashmir of the south" do not begin to do justice to the inflammable charm and the beauty of this unique corner of Karnataka.
Coorg in the south Indian state of Karnataka is rich in beauty with its mountains, valleys and hills as well as its natural resources, such as coffee plantations. Sitting 1525m ft. above sea level, it also has strong spiritual significance as The Cauvery river originates from here. Madikeri is the capital of the Coorg.
Arriving Trail to Coorg: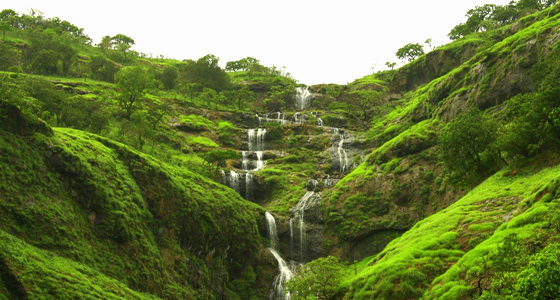 By Flight:
Mangalore: 140 kms
Calicut: 200kms
Bangalore: 260kms
By Road:
Mysore: 115kms
Mangalore: 140kms
Calicut: 200kms
Thalasseri: 110kms
Bangalore: 260kms
Srirangapatna: 240kms
By Rail:
Bengaluru: 260kms
Mysore: 115kms
Mangalore: 140kms
Thalassery: 110kms
We started our road journey from Bangalore and reached Coorg almost after 6 hours of drive. The road was so epic and the weather had a rainy charm of it all. we took the Mysore road from Bangalore and it led to us some traffic but the wait was worth for sure.
Pitstop Trail
While on the way, we pit stopped at one of the beautiful temple "Ranganathaswamy temple ". Just under 15 km from the Mysore, is the town of Srirangapatna.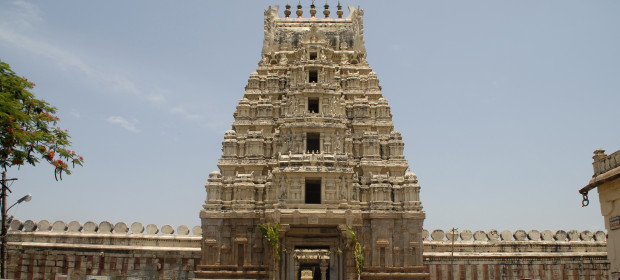 The epicenter of the town is famous for Ranganathaswamy temple that is one of the most important pilgrimage centers for the believers of Lord Vishnu. Unfortunately, we couldn't go inside the temple as it was closed in the afternoon. But if you are heading to coorg, this place is must visit.
You can also visit the Srirangapatna fort where you can experience the history related to Tipu Sultan's war with the Europeans and British. You can take a slight detour to visit the famous bird sanctuary Ranganathittu which is about 7 km away. We missed visiting this Bird Sanctuary due to time constraint but you must cover if you have time in hand.
Residing Trail at Coorg:
Hotels in Coorg are good enough to host these travelers and cater to their varied needs in terms of quality of accommodation and the kind of hospitality services provided by the staff. Lot of Starting from Big names like Taj, Tamara and Orange county, Coorg offers many beautiful homestays close by to the point of interest which you can opt for if you are looking for budgeted stay in Coorg.
We booked our stay at Club Mahindra, Madikeri. One of the perfect place to lay in the lap of the nature.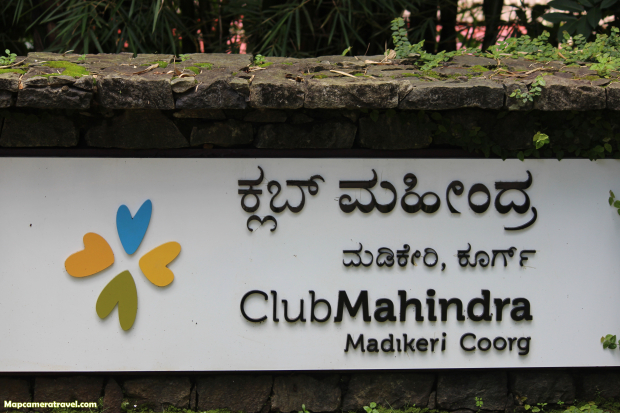 The Club Mahindra property is simply beautiful. It took us to the time where smaller cottages are surrounded by lush greenery. The property is huge but not crowded; the cottages themselves are built with the local architecture in mind, with tiled sloping roofs. Morning walks through the property were so serene. The whole place is very well maintained amongst tall trees and natural flora of Madikeri. The villas are spacious and have all the best features of a standard 4/5 star hotel.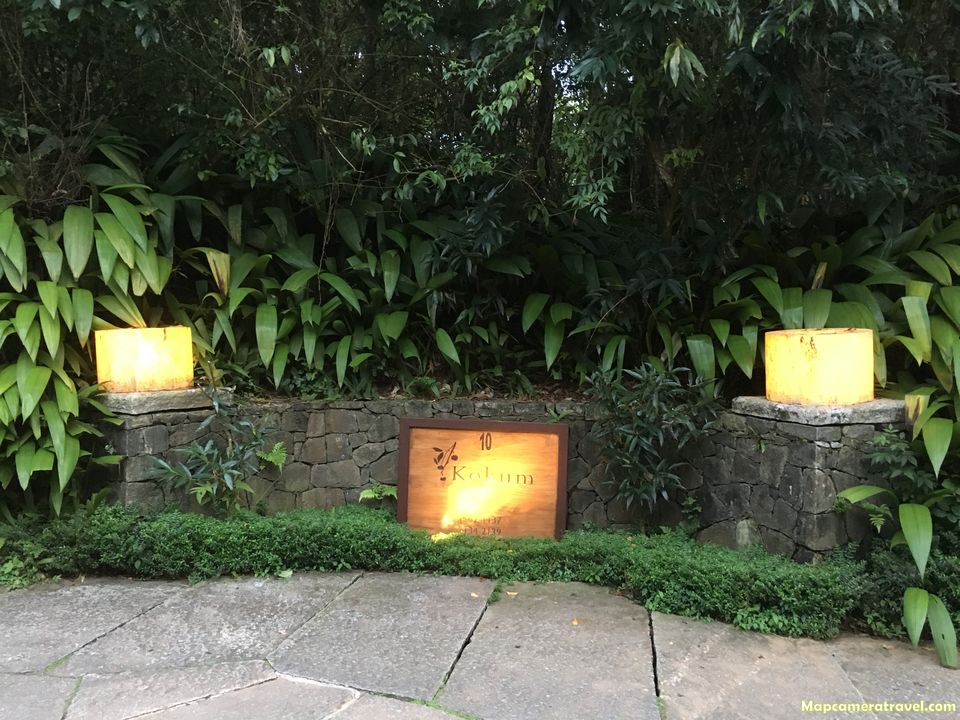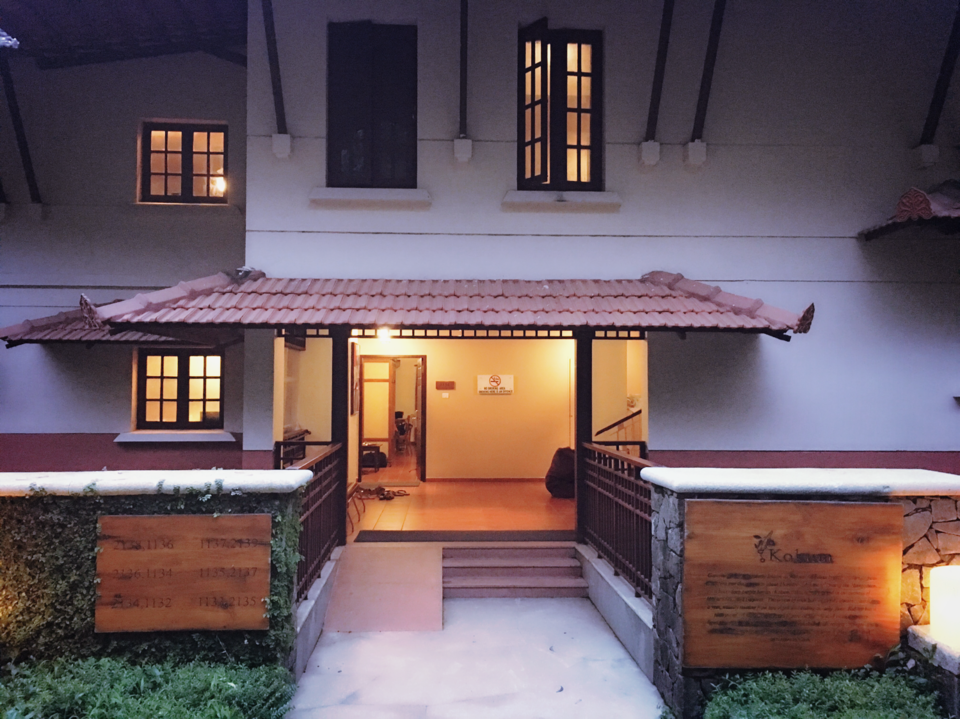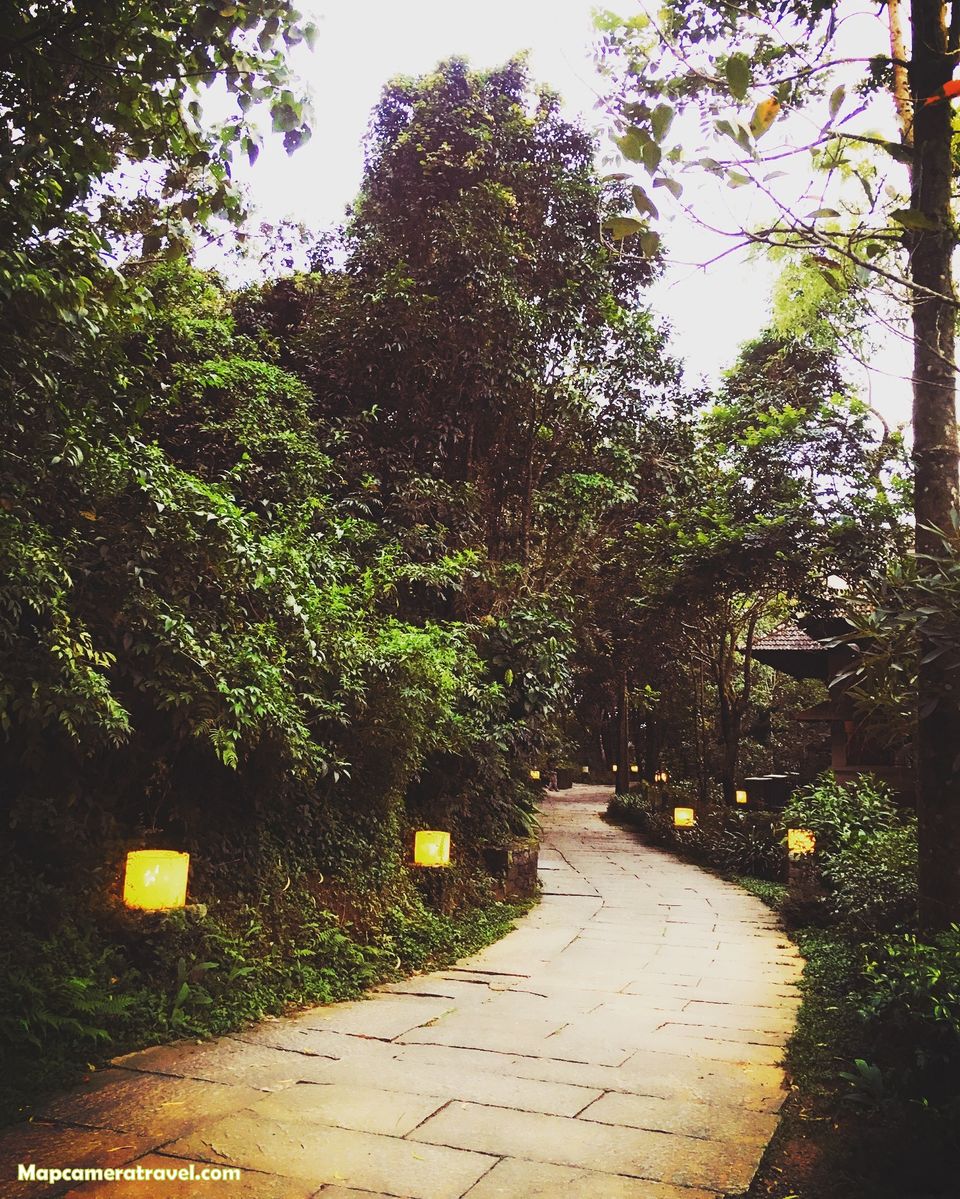 They also arrange lot of activities for families to participate and have a great time together. Kids can enjoy multiple activities like Glass painting/ Sim Car/ Games etc. They also have Spa and Gym facilities for you to keep you with your exercise & also get lot of relaxation.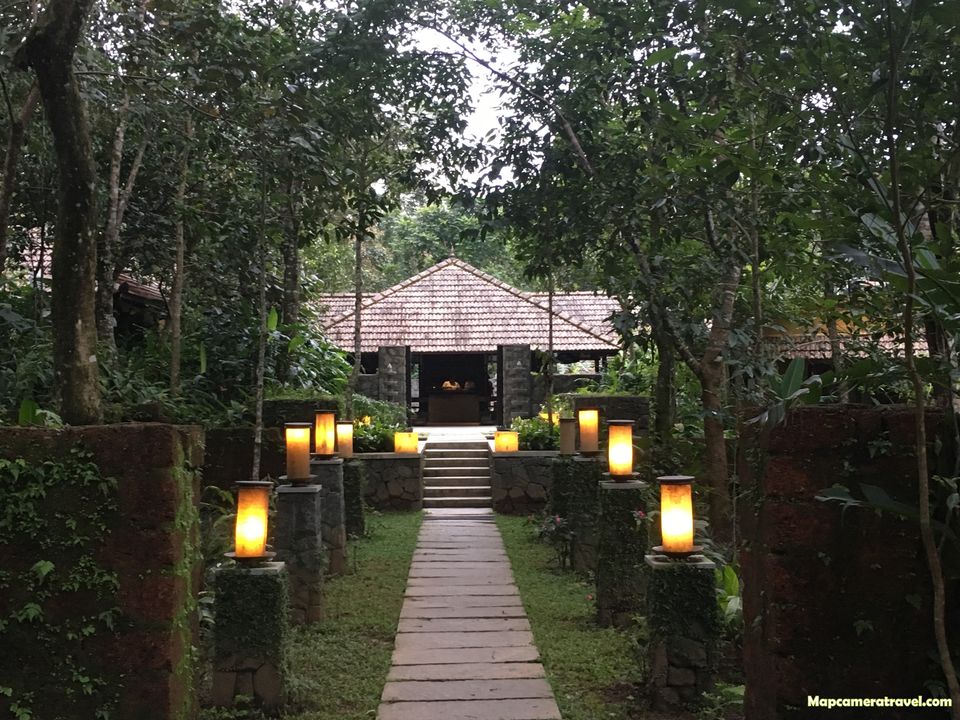 If you are looking for a pleasant stay with luxury of nature, we highly recommend you must stay here in Club Mahindra Property in Coorg.
Foodie Trail in Coorg:
The wonderful flavors of Kodava Cuisine are legendary, since rice is abundant here. Koolu (boiled rice) and Kanji (rice gruel) is the staple here. you can pair these rice with famous Baimbale Curry (sautéed Bamboo shoots curry) and you have an absolute feast on your plate. Vegetarians can indulge the Kootu curry (A vegetable stew) heaped on velvety ghee rice or Neyi Koolu.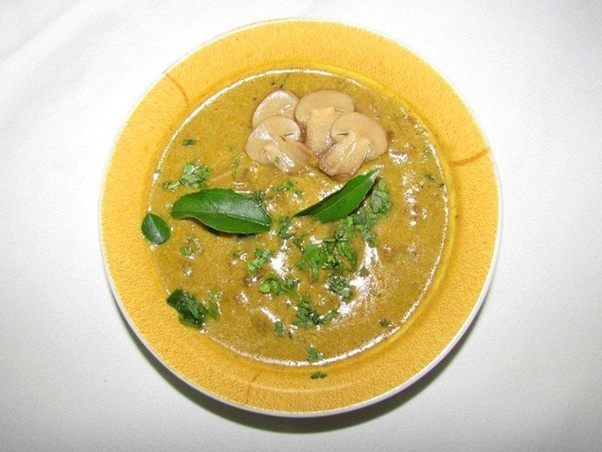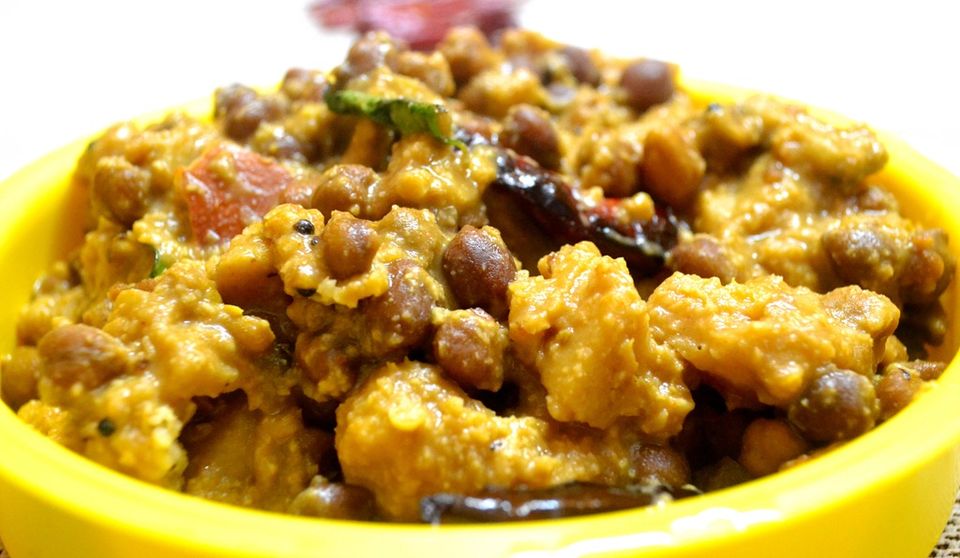 Any meal had here been incomplete without a dollop of lime pickle, yummy (wild mango curry) and a Chowte Pajji (cucumber Raita). For a sweet finish try Bella Kapi (A wonderful concoction of black coffee and Jaggery.) Finish your delicious meal with a long chew of Betel leaves and Areca nuts with lime paste. Just sounds amazing, doesn't it?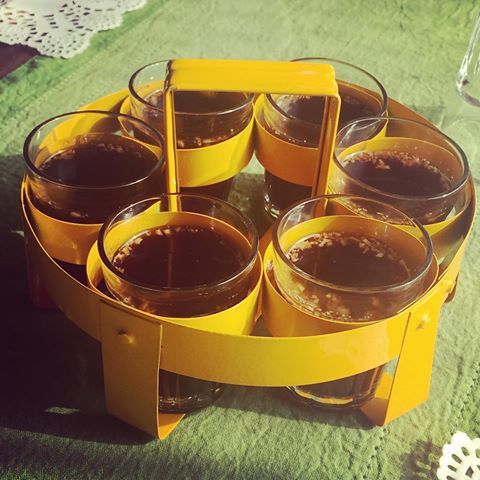 Some suggested local restaurants for you to satisfy your taste buds:
-Coorg Cuisine - Famous for authentic Kodava food.
- Malaya Restaurant - Famous for Indian meals and Tibetan dishes.
-Silver Oaks - Famous for Multi cuisine.
Our Nature Trails in Coorg: Let's take you to discover some of our nature trails in Coorg.
Quirky Trail to unexplored Mallalli Falls: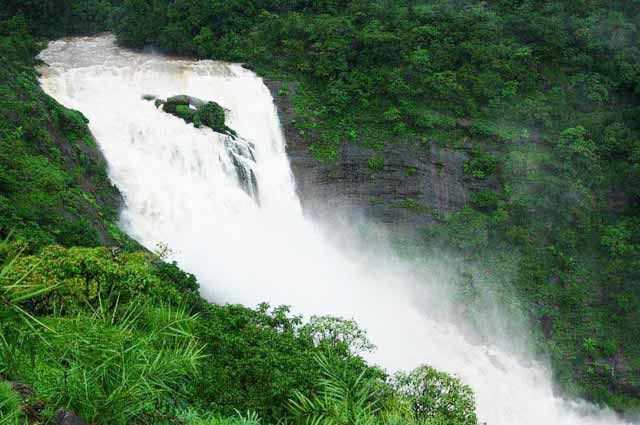 We started our day coorg trip with a drive to Mallalli Falls. These falls are little offbeat but gorgeous as heaven. Mallalli Falls deceits in the foot of Pushpagiri Hill Ranges, where Kumaradhara river takes a plunge over 200 feet. The falls is situated in Bettadahalli Gram Panchayat in Somwarpet Taluk of Coorg. The Fall from height creates a scenic view. Water falls into a gorge surrounded by lush green mountains. It is the fascinating beauty little away from Madikeri. The sound of Snow-white waterfalls and the calmness surroundings will enforce you to bond with Nature. It Monsoons are best time to see these falls.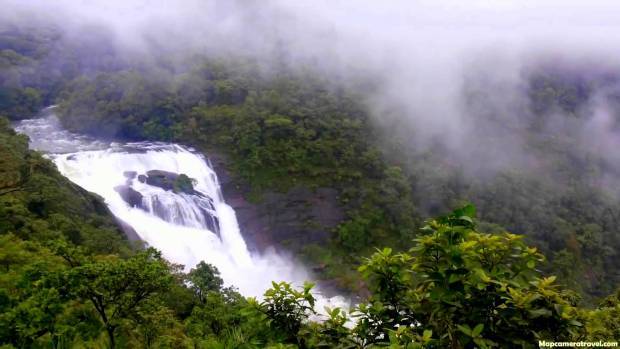 This fall are around 80 km's from Madikeri and the road till this fall is beautiful with some breathtaking landscapes in between. It was drizzling when we reached there, which added to the beauty. To have the whole view, you must descend a lot of steps. But it is worth it!! If you are planning to visit Coorg next, take time and get down to feel the breeze of this mesmerizing falls.
Landscape Trail to Abbey Falls:
Our next stop was the famous "Abbey Falls". It is around 8kms from the Madikeri. Abbey Falls offers nature lovers a delightful walk amidst the deep foliage of coffee bushes and trees entwined with pepper wines. These wondrous waterfalls will fill you with a sense of awe and majesty. To reach the waterfall, you will have to drive up to its entrance and then cover a short distance on foot. The thunder of the water along with the fragrance of the plantations is a delight.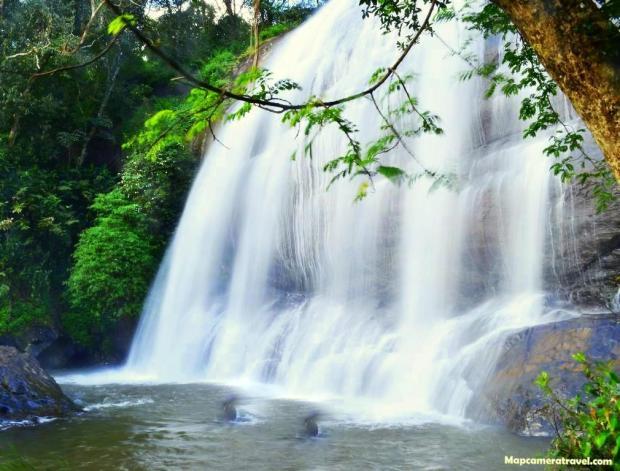 The hanging bridge running opposite to the waterfall gives the brilliant view of the falls. It is a sight to cherish. In Monsoons, Being the most visited place in coorg, Abbey falls becomes quite a crowdy place. We struggled a bit in a rush of people to get down till falls. However, upon reaching closer to the falls, The sight was breathtaking.
Avoid taking dips in the falls as the water may turn out to be risky, especially in monsoons.
Religious Trail to Omkareshwara Temple: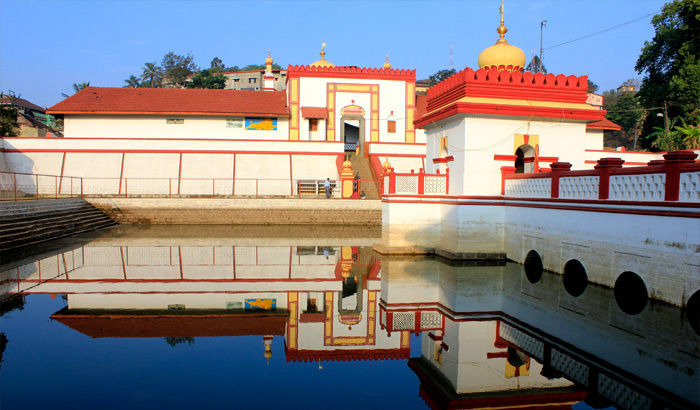 The Omkareshwara Temple deserves a visit no matter whether you are a religious bent or no, due to its exceptional blend of Gothic and Islamic architecture. This temple was Built by Linge Rajendra II in 1820, the temple is dedicated to Lord Shiva. It is quite a popular destination of Coorg and draws loads of tourists and devotees every day.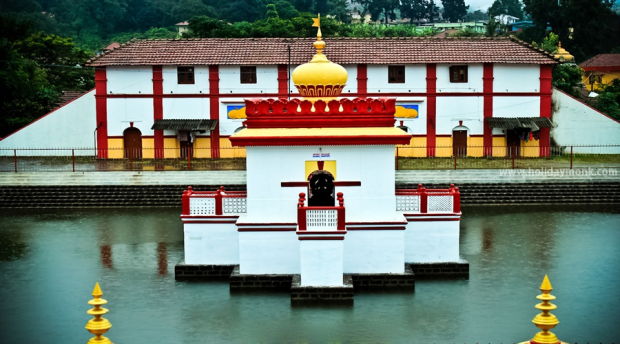 Being a religious place no wonder it has such a peaceful ambiance. A water tank (small pond like) exists inside the temple premises. The tank has a mantapa built in the centre. This Mantapa is connected by a walkway. Many fishes can be seen playing in the water of the tank at any time.
Scenic Trail to Raja's Seat: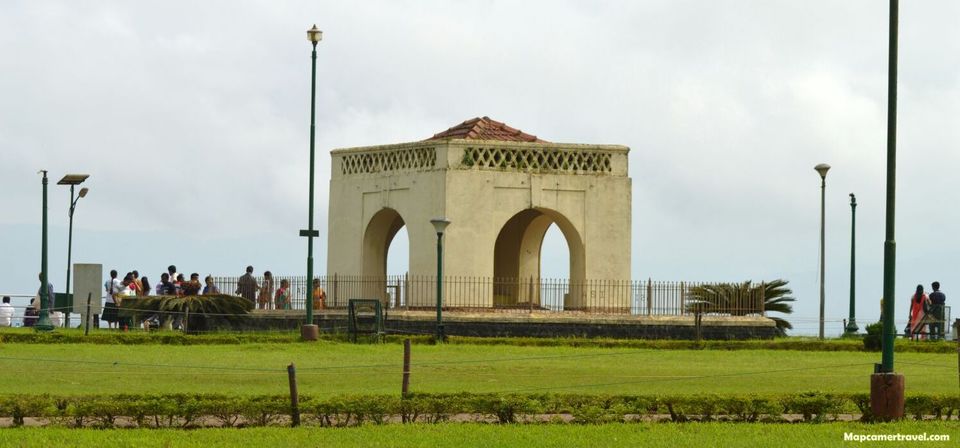 Next trail was to Raja's Seat. This is the spectacular spot from where the beauty of entire coorg can be seen. Raja's seat is also famous sunset point in Madikeri. It is said that It was once the platform from which the kings of Kodagu used to enjoy glorious sunsets.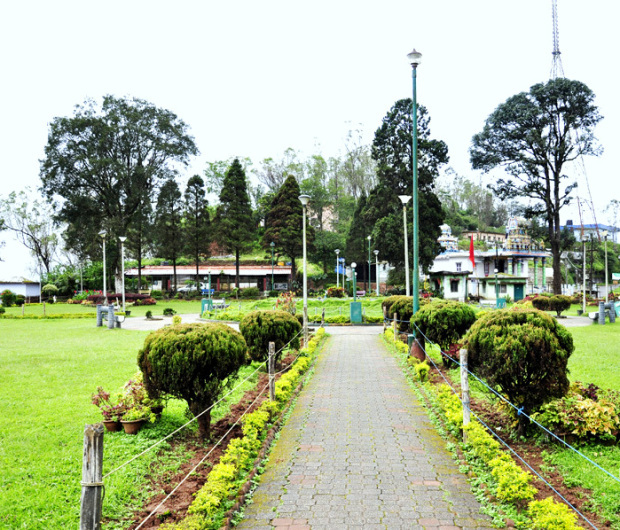 Raja's seat stands inside an impressive garden of seasonal flowers and musical fountains. The garden was a colorful sight in the evening with drizzles of rains. The fountains dance to the tune of rhythmic music and gush out colorful water.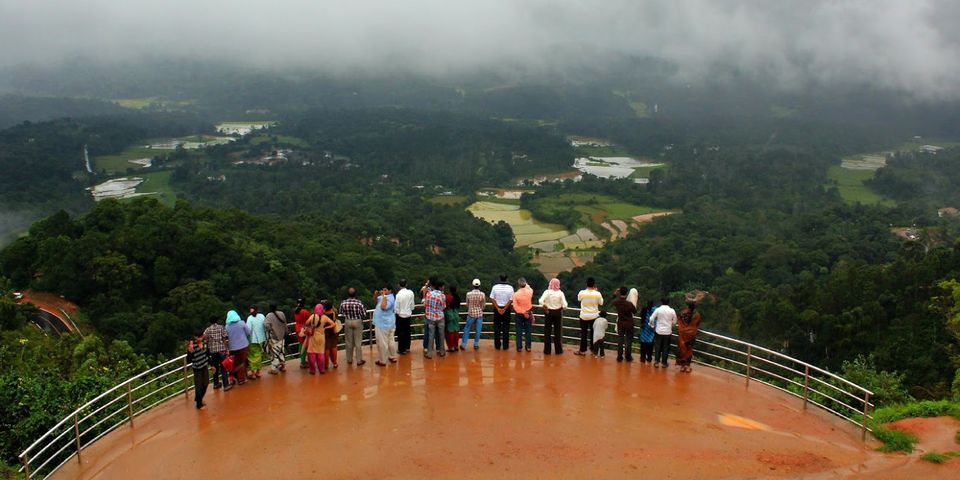 The sunset point overlooks a valley and offers a remarkable view of green mist-laden mountains beyond the valley. Spend your evening in coorg here with your family and friends to enjoy the pleasant beauty of Coorg.
Bumpy Trail to Mandal Patti: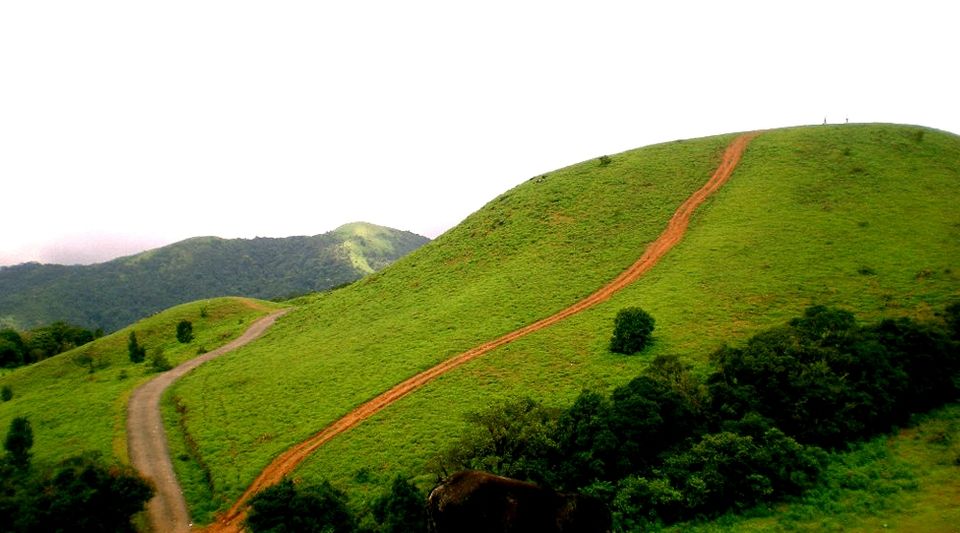 Next day, we were booked for a super bumpy and scenic Jeep ride to Mandapatti. Mandalpatti, situated at an altitude of around 4050 feet, is a hilltop 18 Kms from the town of Madikeri in Karnataka and is a part of Pushpagiri reserve forest. Mandalpatti has become a famous for four-by-four Jeep drive spot to the top. Slowly embryonic as one of the best tourist spots in Coorg, this enthralling trail is located en- route to Abbey Falls. Jeep drive to view sunset or sunrise at Mandalpatti provides you most fascinating views.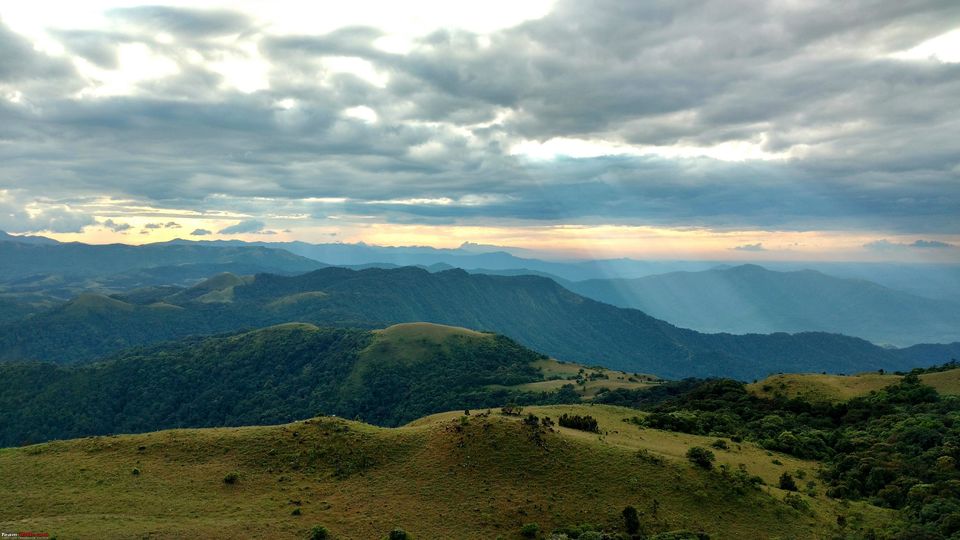 This Jeep drive at Mandalpatti is one experience that promises you enormous views with plentiful natural beauty. An otherwise unknown trail, this drive will introduce you to the enchanting sides of Coorg and its assignation with the open-handed nature! Though the roads are quite bumpy but who cares when you get to see such an amphitheater view of sunrise and sunsets. The calmness of this entire land will surely help you forget all the buzzing of the city life!
Rafting Trail in Barapole River: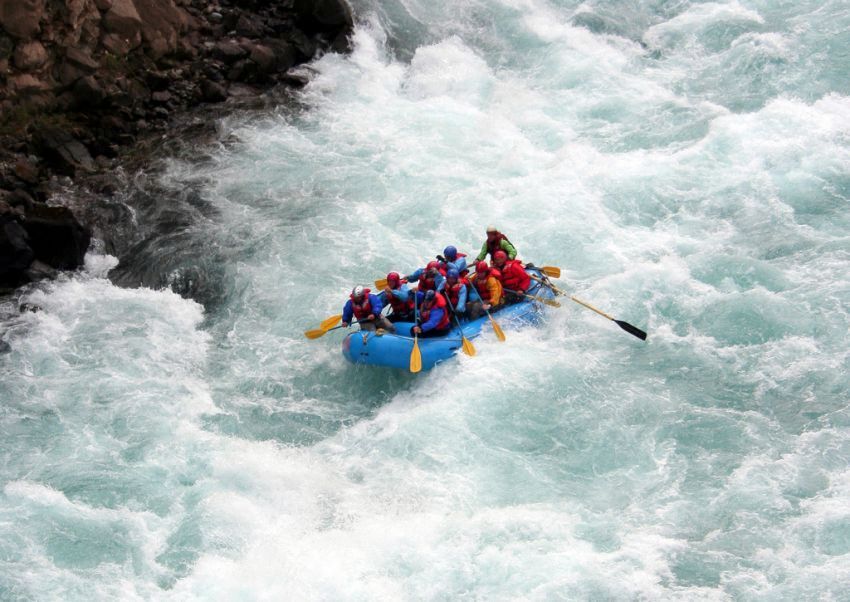 Rafting in Coorg, through the Barapole River thriving currents is indeed an experience worth treasuring. Kithu-Kakkatu River also known as upper Barapole, rafting stretch lies on the upper section of the ferocious Barapole River.Under the expert guidance of internationally trained rafters, followed by a drill and the run that will take you in the river for 2.5kms. if you are an adventure buff, then this adventure here is for you.
Other must visit places in Coorg:
-Dubare Elephant Camp
-Namdroling Monastery (Currently in renovation).
-Nisargdhama
-Talacauvery
-Nagarhole National Park
-Irrupu falls
-Madikeri Fort
-Raja's Tomb
Shopping Trail in Coorg
Coorg is famous for coffee, spices and honey. On each street, you will find a honey shop. Besides coffee and spice plantations, Coorg is also famous for its juicy and pulpy oranges & Local chocolates and homemade wines are also a specialty here.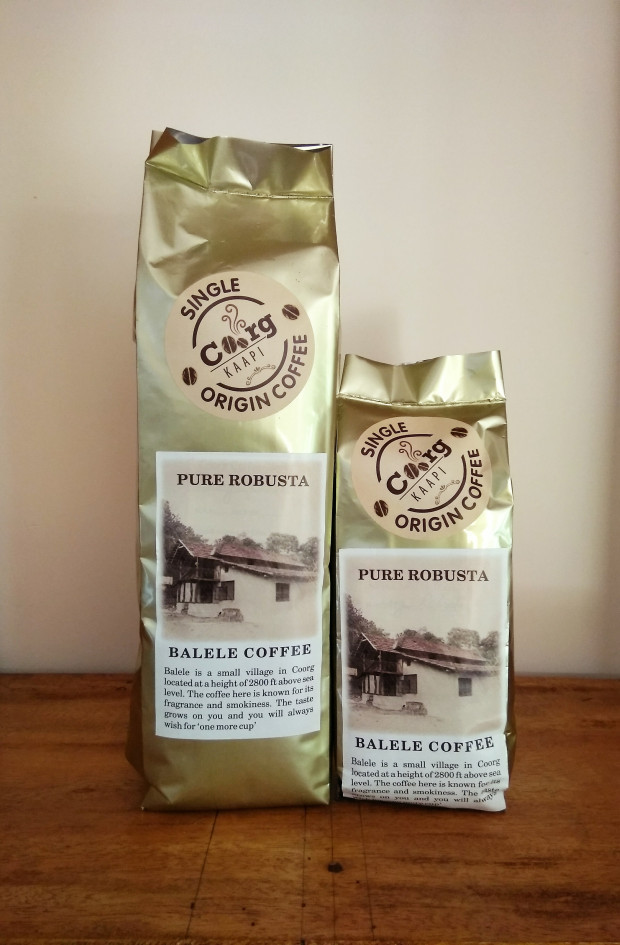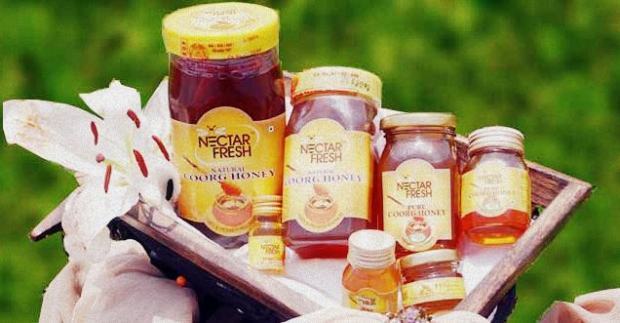 Signature spices like pepper, cardamom, cumin, mint etc. is found here in bulk. Coorg is equally famous for its dry fruits like cashews, figs, and raisins, which are very popular among the locals and tourists. As you walk along the town, you will come across various pepper, wines and other spice plantations.
Coorg is an elemental heaven for those looking for some private time in the lap of nature. We relished every second of our time in this nature city. Get yourself prepared to be enchanted by life's simple pleasures in Coorg.