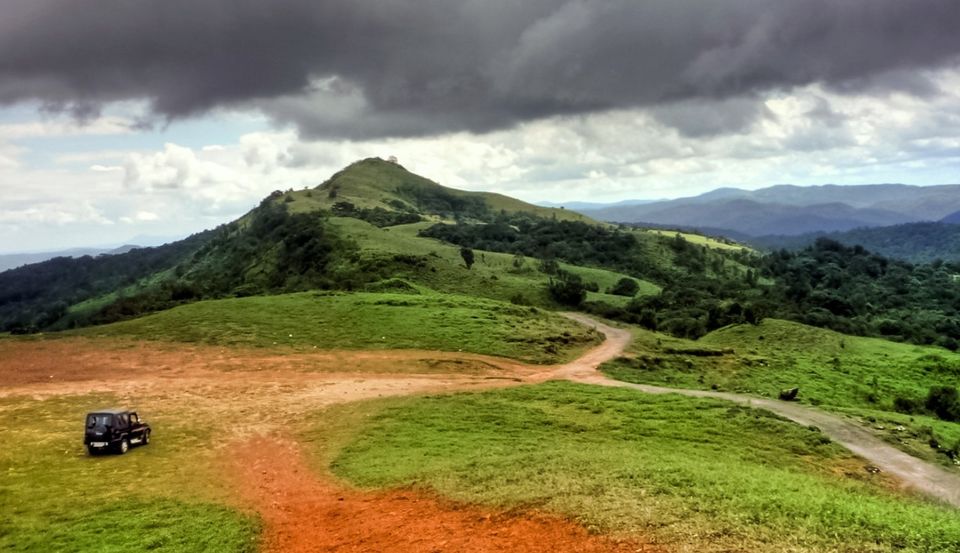 I was looking for a perfect gateway near Bangalore for 2-3 days, there were so many options but I decided to explore the place where I can see blending of nature with delicious cuisines and coffee plantations.
So I landed in Scotland of India "Coorg".
Coorg is in the state of Karnataka.
Coorg is on the Western Ghats. it is also known by Kodagu the original name of Kodagu is Kodaimalenadu means 'dense forest on steep hill'. Coorg is the great Scotland of India, this town has a lot to offer to the tourist.
Set amidst verdant valleys, imposing mountains and teak wood forests, this is one of the most beautiful hill stations you can visit. It lies on Karnataka's southwestern end, covering an area of 4,102 sq km.
Mainly Coorg district consists of 3 main areas Madikeri which is the main town of Coorg situated in the most famous hill area among tourists as all sightseeing locations are near from there. Second is Kushal Nagar which is famous for the elephant camp area and last is virajpet this place is suitable for people who like peace and privacy under the lapse of nature.
My journey started in Bangalore from a satellite bus stand from there you can get a direct bus to Coorg via mysore. You can also opt for hiring a car and the nearest railway station is Mysore from there it will take 3 hours by bus and from Bangalore, it takes 6 hours.
I reached Madikeri on Saturday evening, due to the covid situation it's a weekend lockdown was there in Coorg. After reaching the hotel which was 5 km away from the main madikeri city the Coorg height resort. It's a beautiful property situated on the hillside having a birds-eye view of Madikeri valley. The best part is that prove is decent with a beautiful view and complete privacy. As I have nothing to do for the next day also, I spent my time relaxing on the balcony with a breathtaking view of the Valley. Also having the company of novels with good music and gourmet coorgi foods.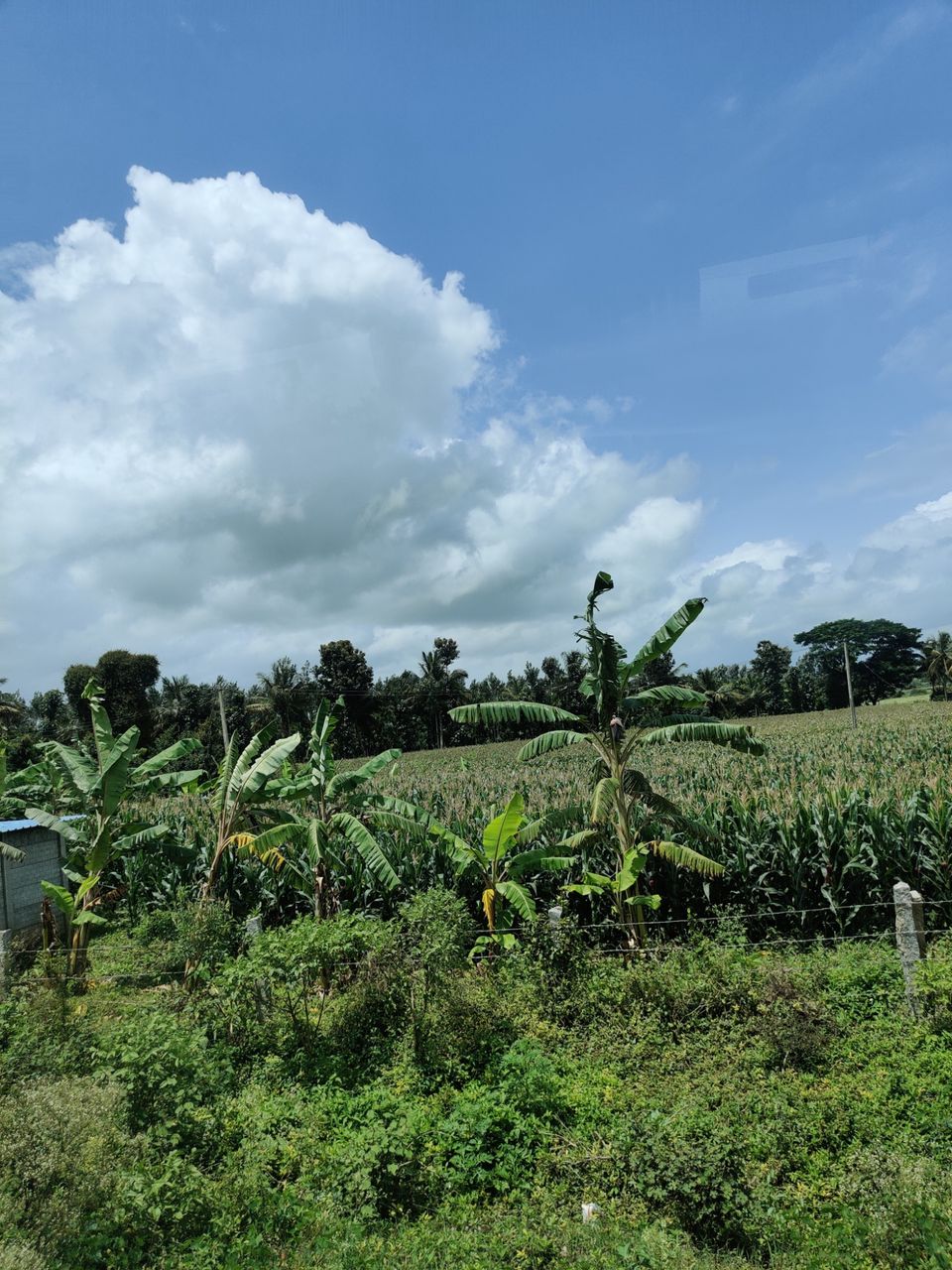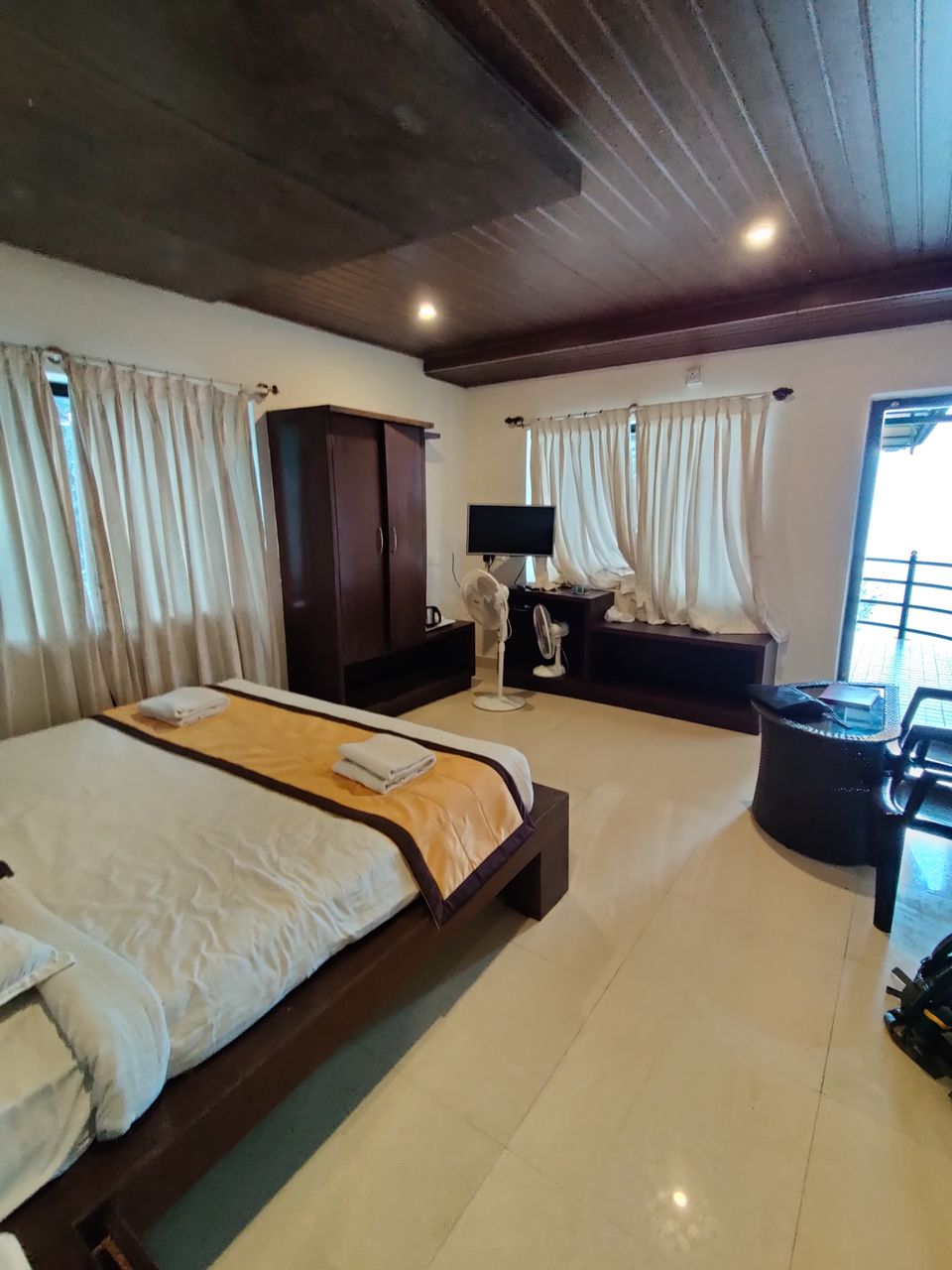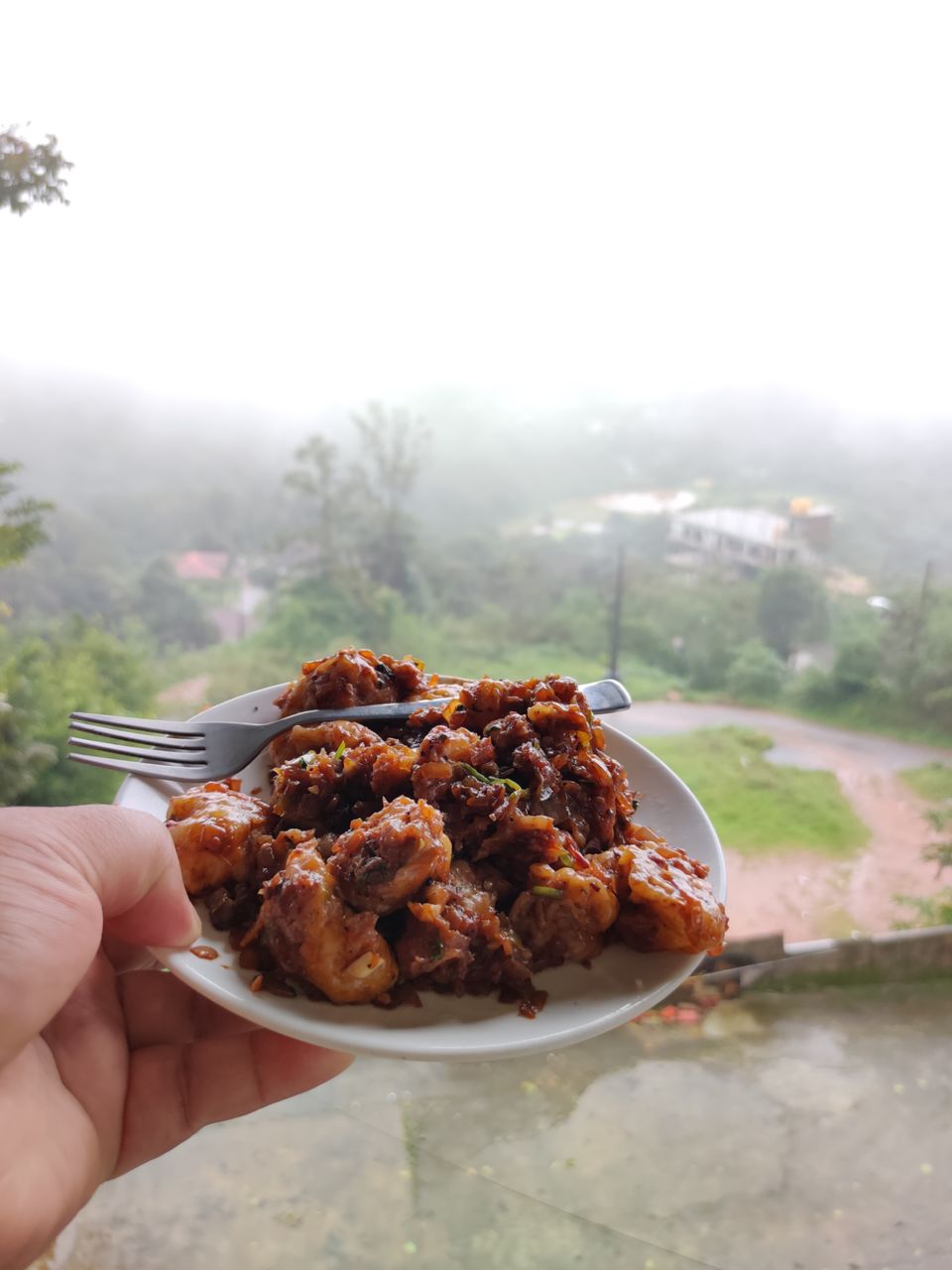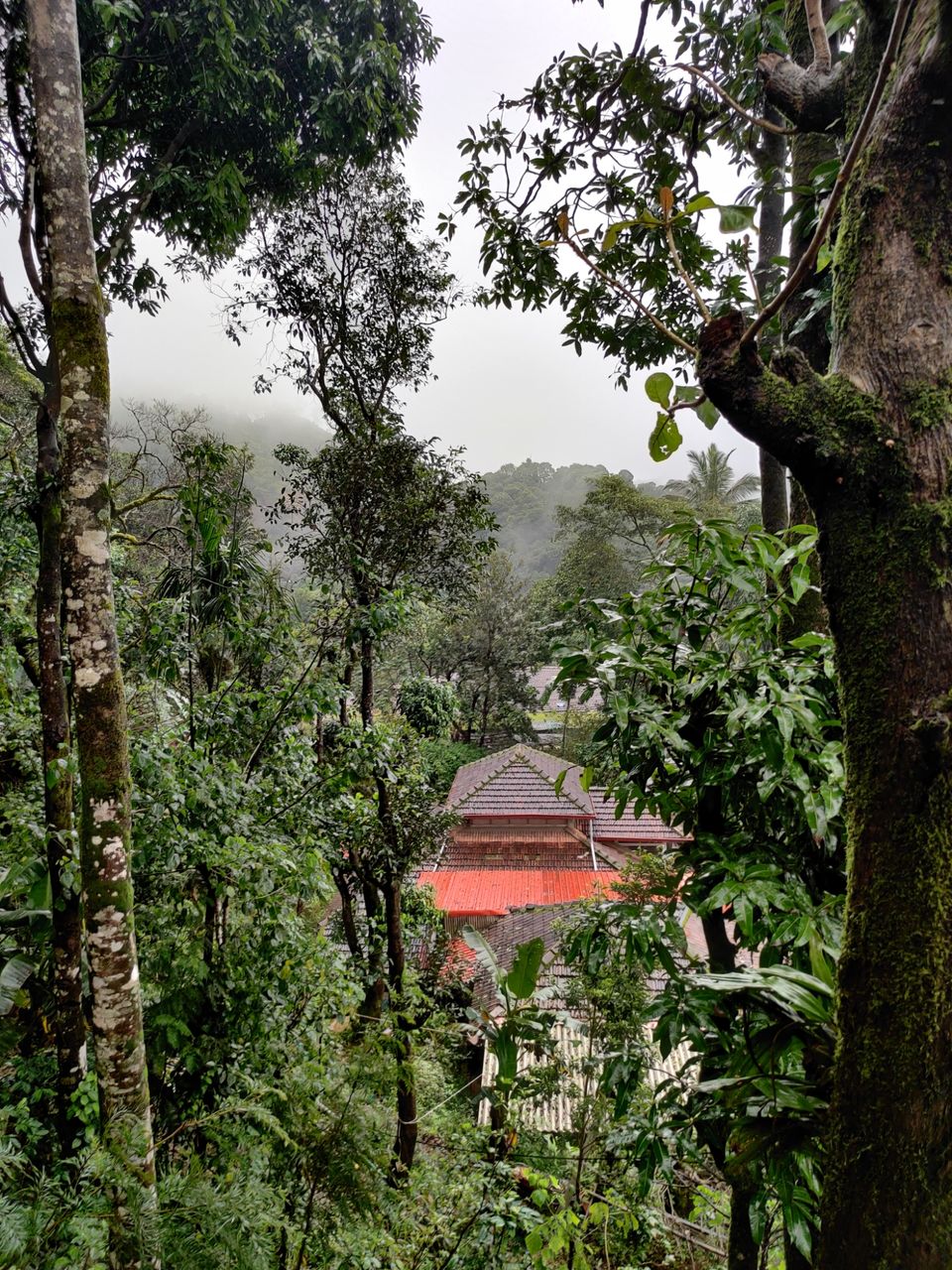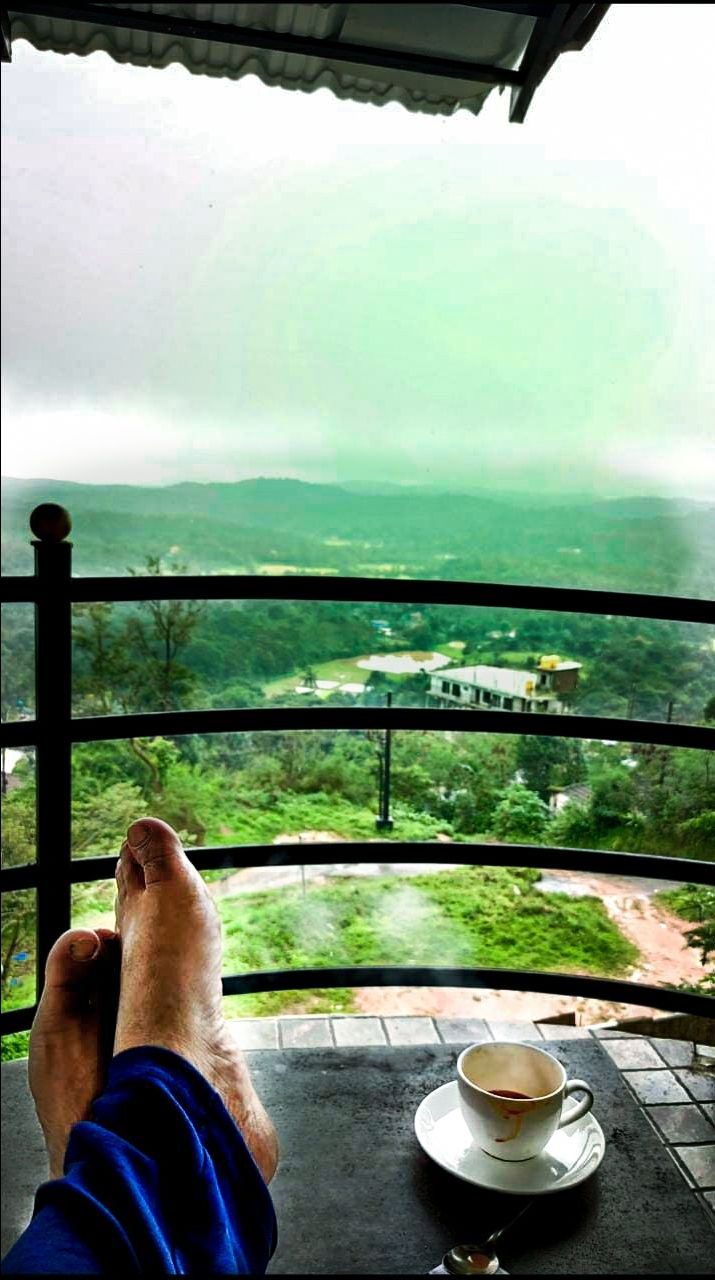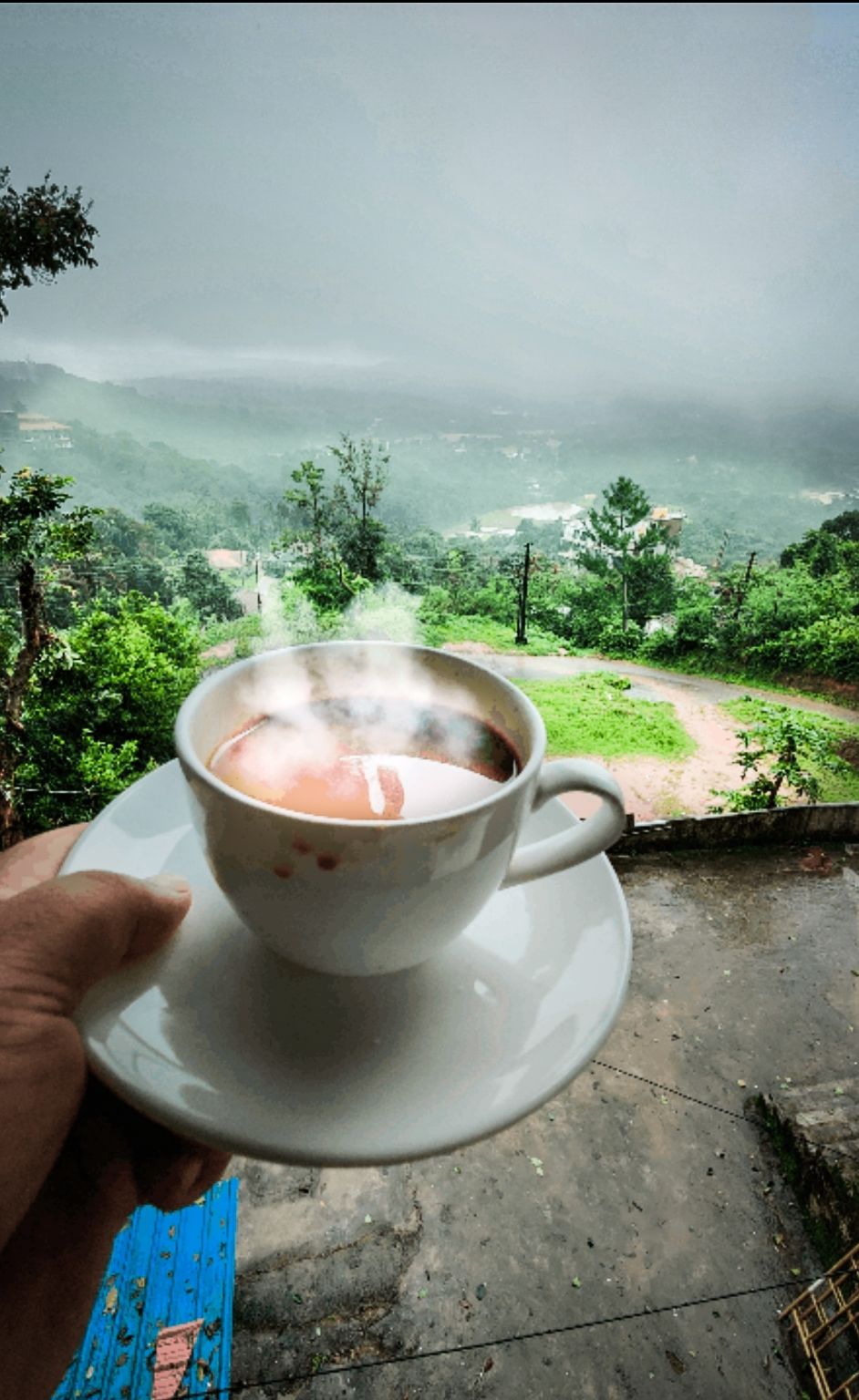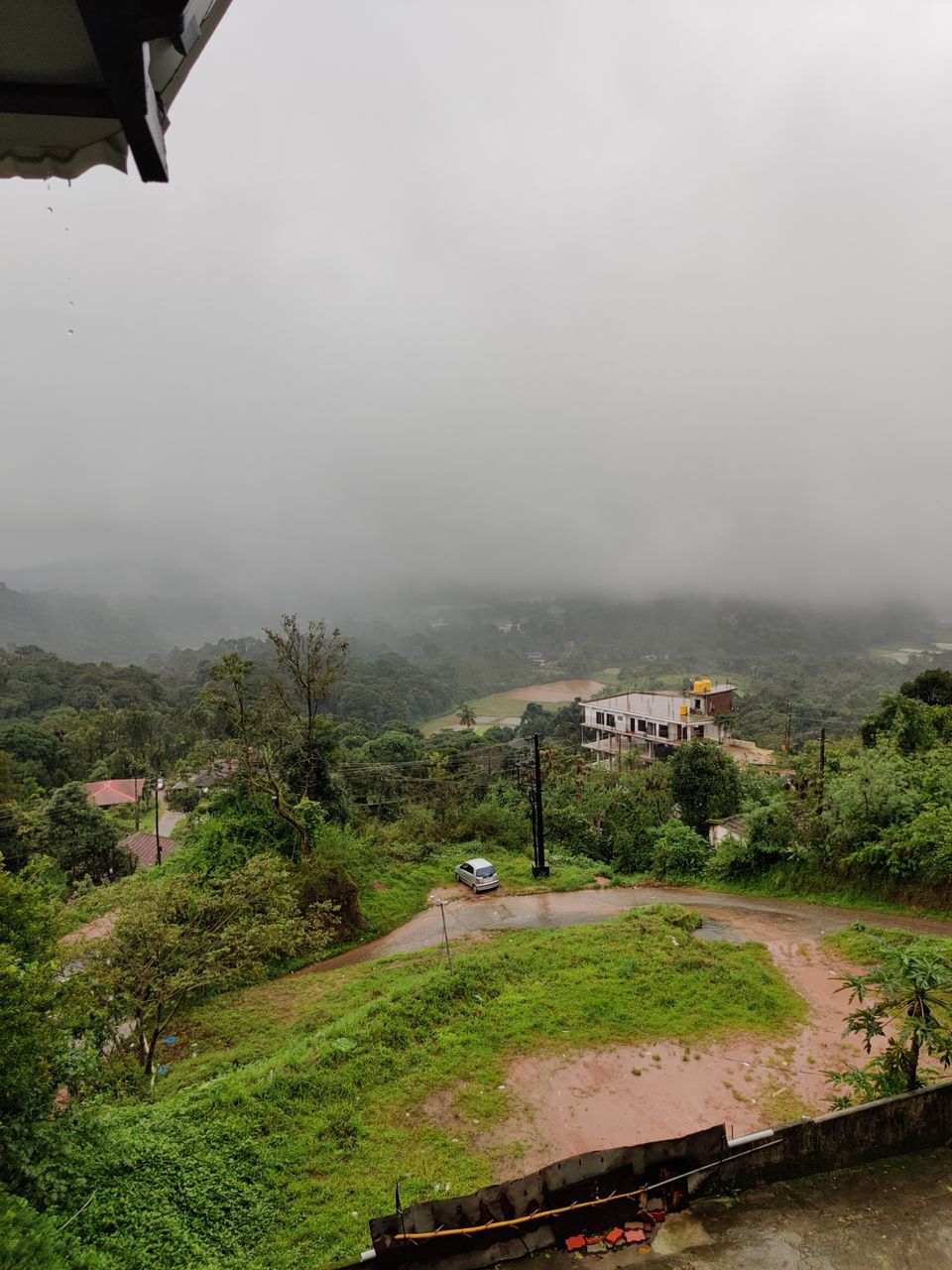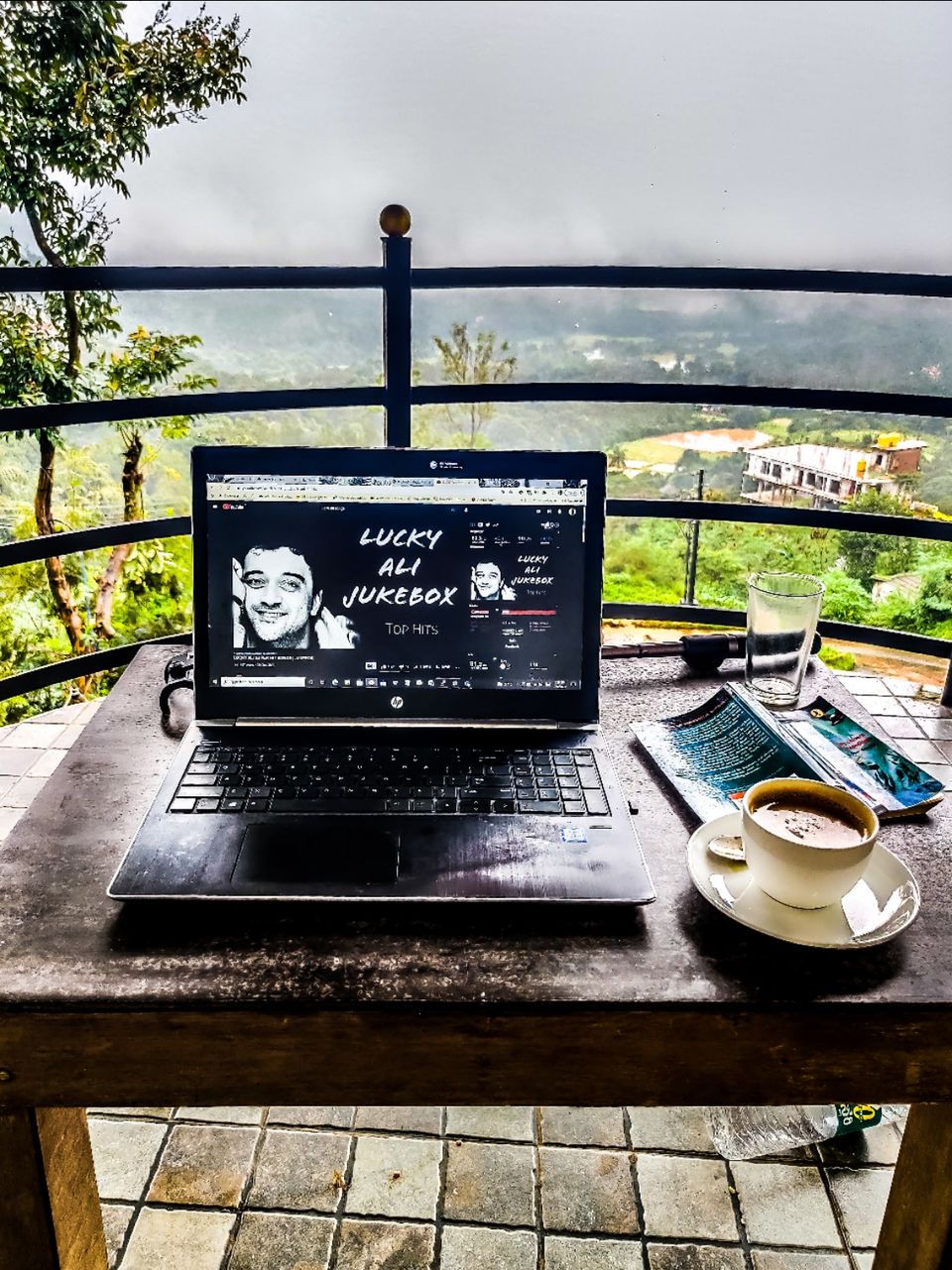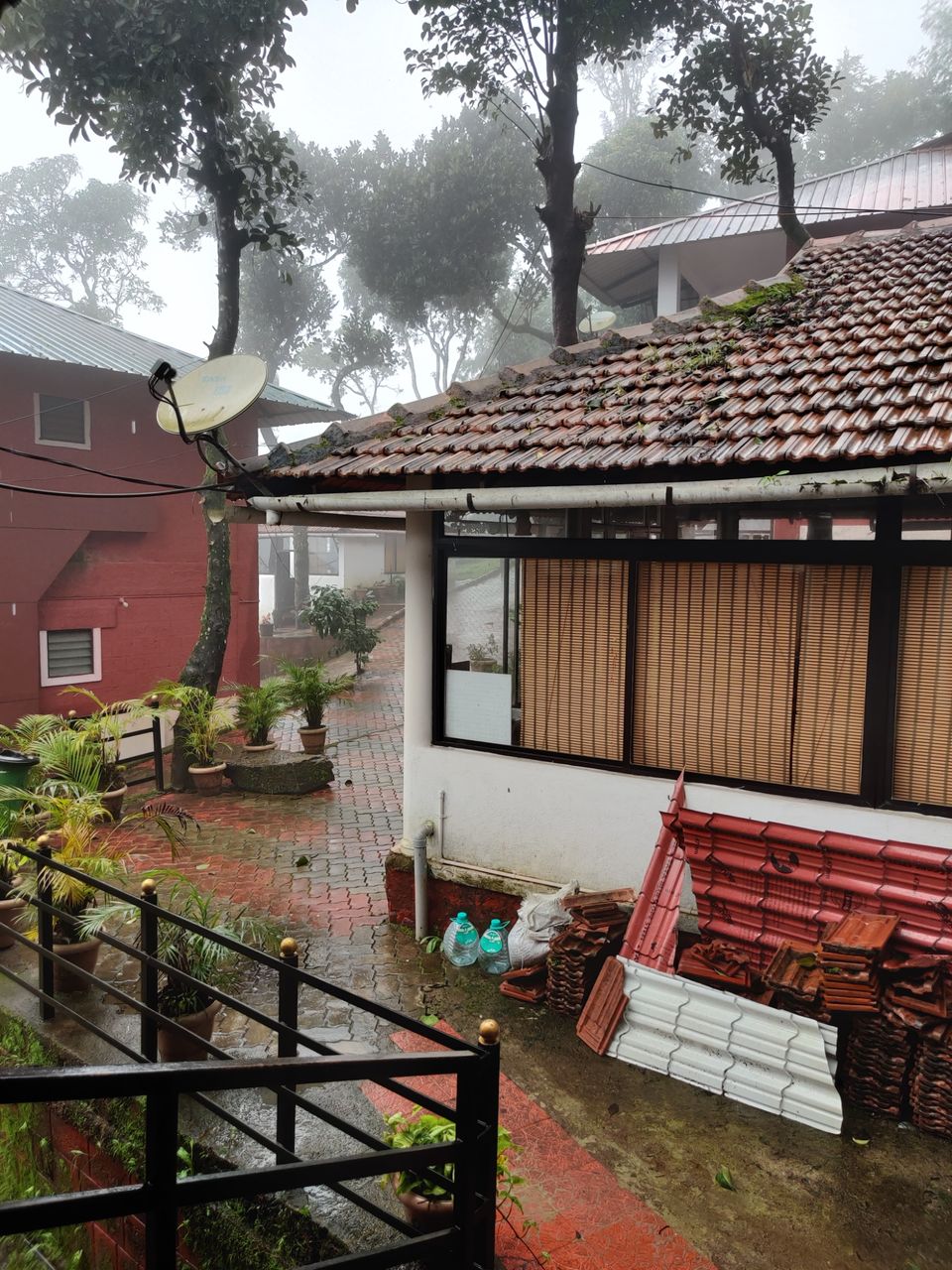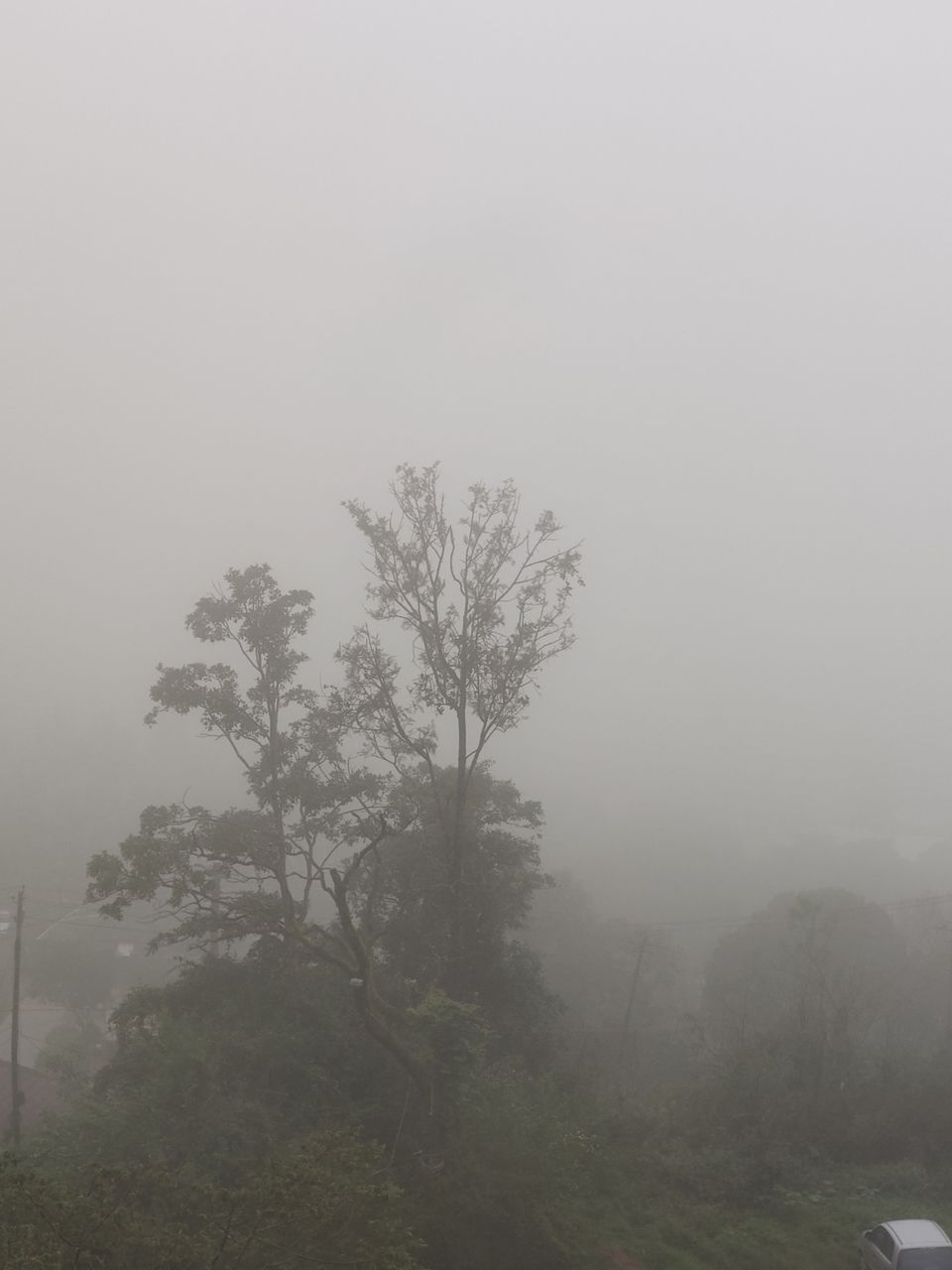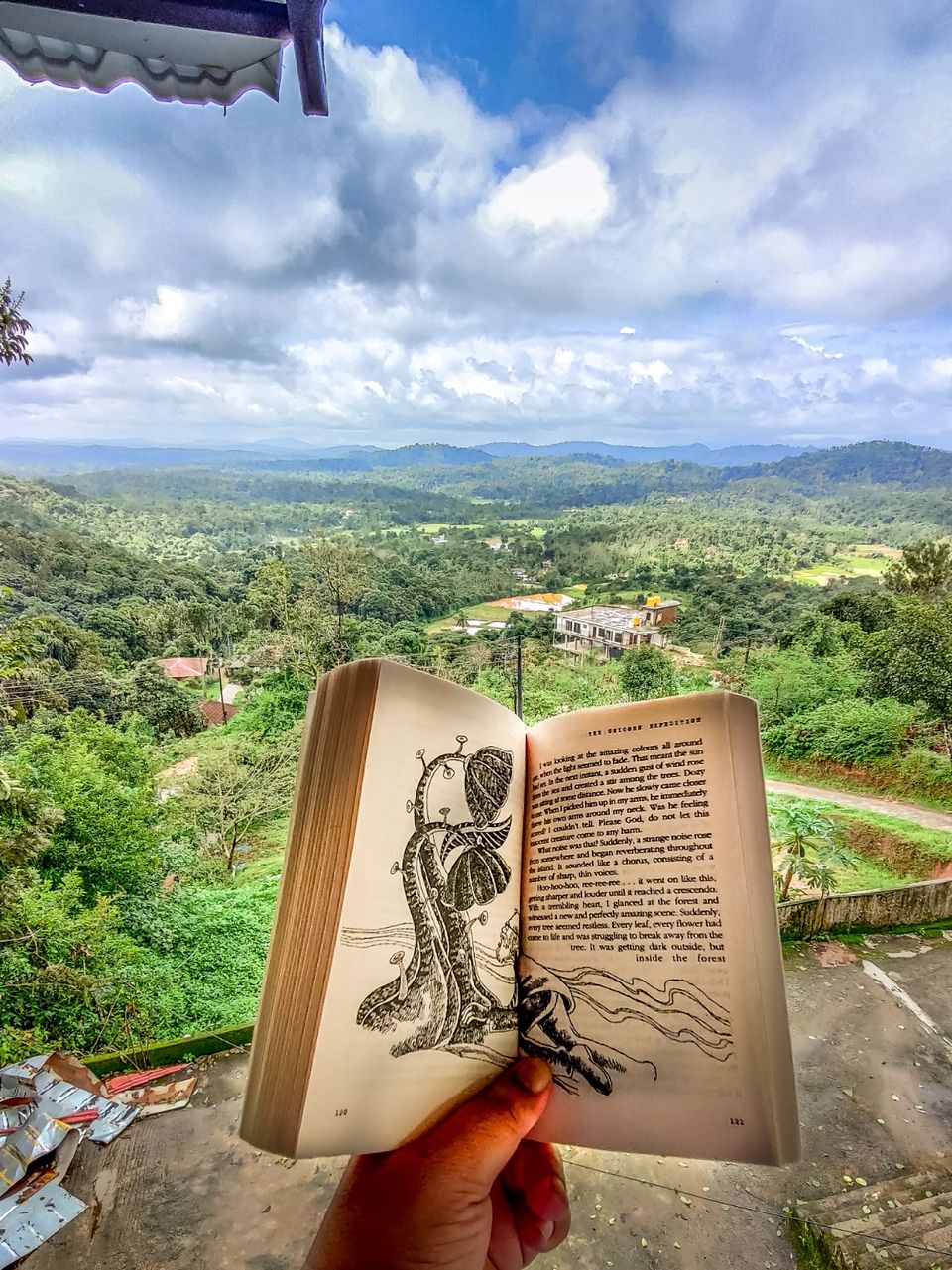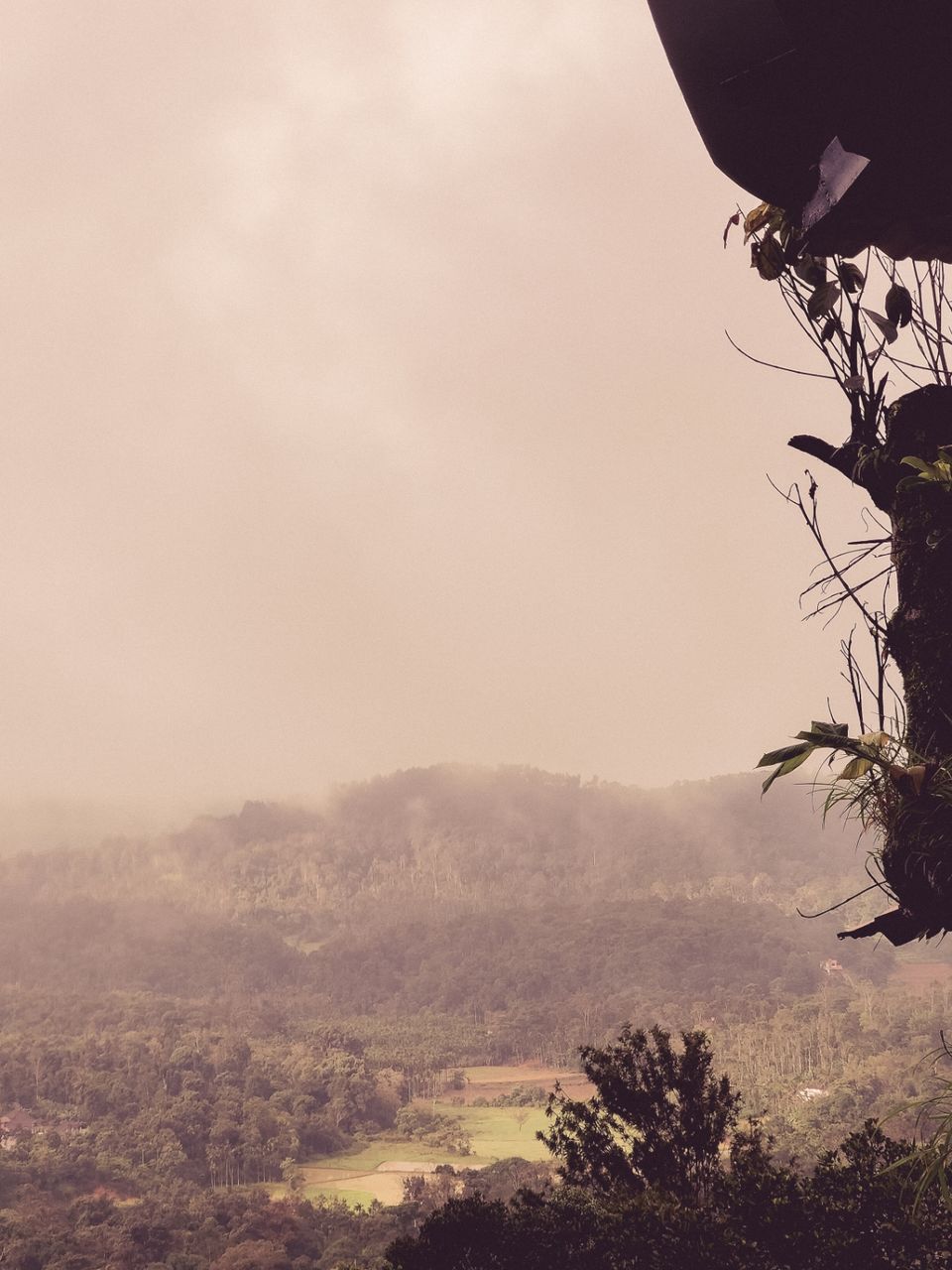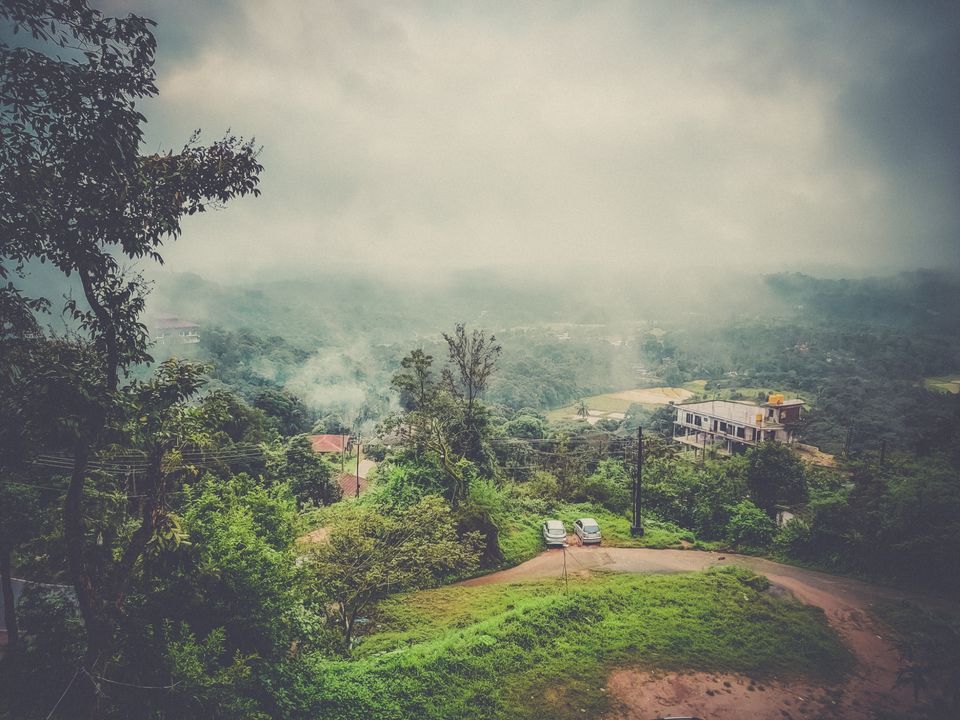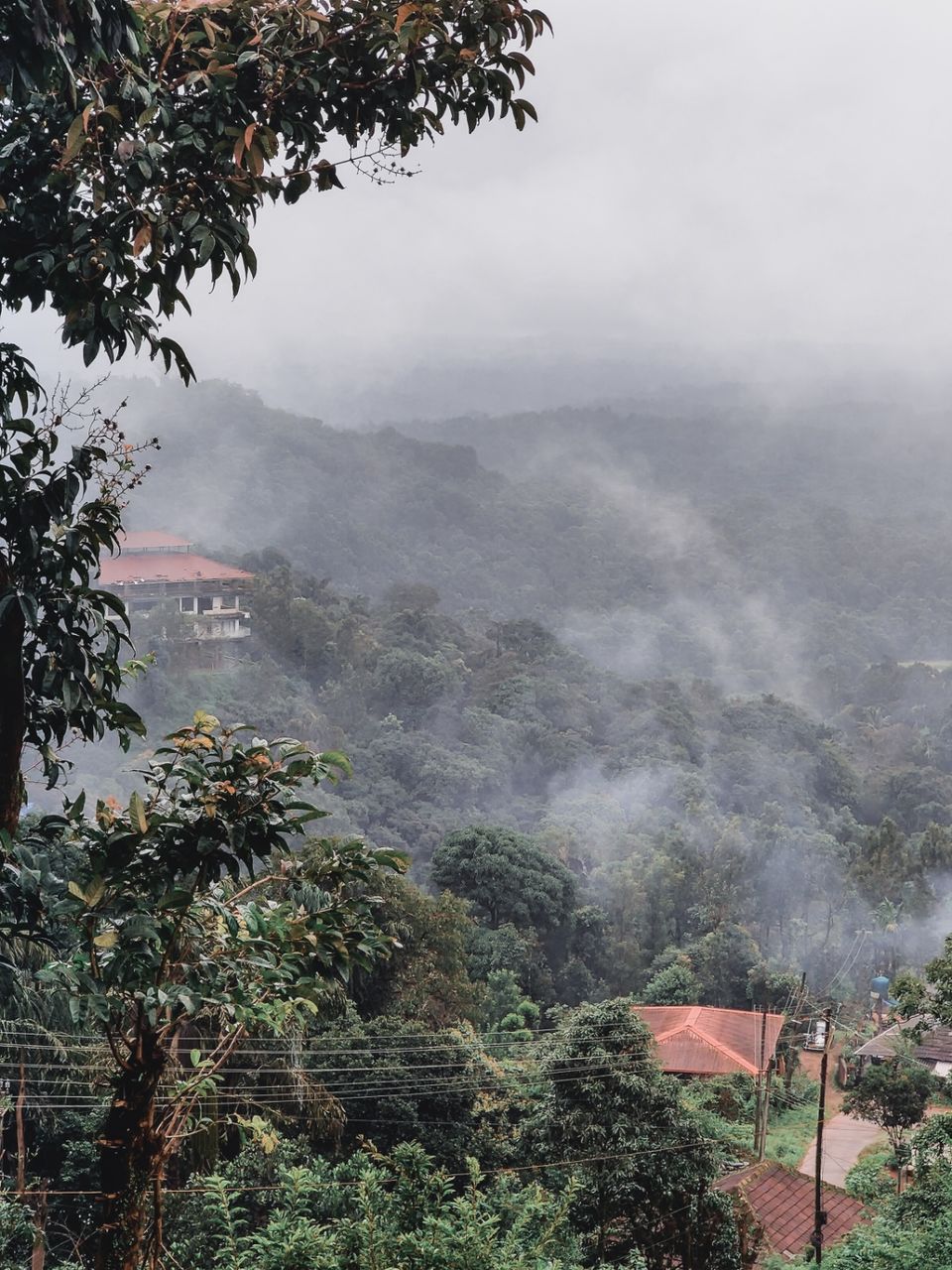 On Monday I started my journey to explore the Madikeri area, I have hired a taxi from the resort only, as I was a solo traveller and in covid situation you can't get a shared cab and two Wheeler is a little bit risky in the rainy season, so I booked 2 days package to cover all places in Coorg.
The first place we went was Talcauvery. Talacauvery is situated atop the hills amidst lush greenery. An array of numerous steps lead the tourists to the tank – which is the permanent visible source of the river Cauvery. The place is visited by many devotees and pilgrims every year, who feel bliss by offering their prayer to the temple constructed near to it.
When we went there the weather was like a magical dream, the temple and surrounding was covered in dense fog with drizzling rain was making this place surreal, there were fewer people so I had my temple visit peacefully without any issue and sound of Kaveri river flowing was a stunning experience.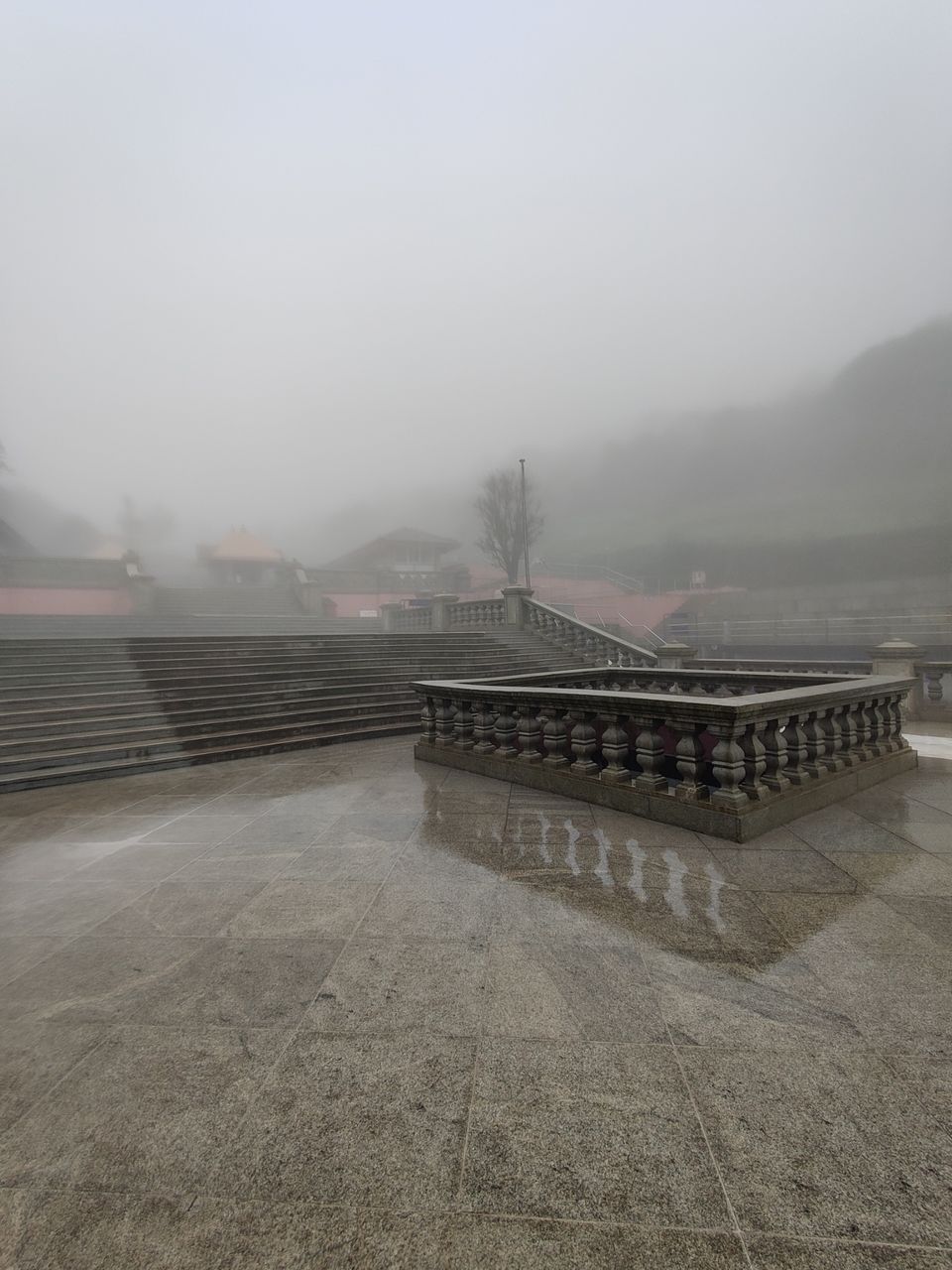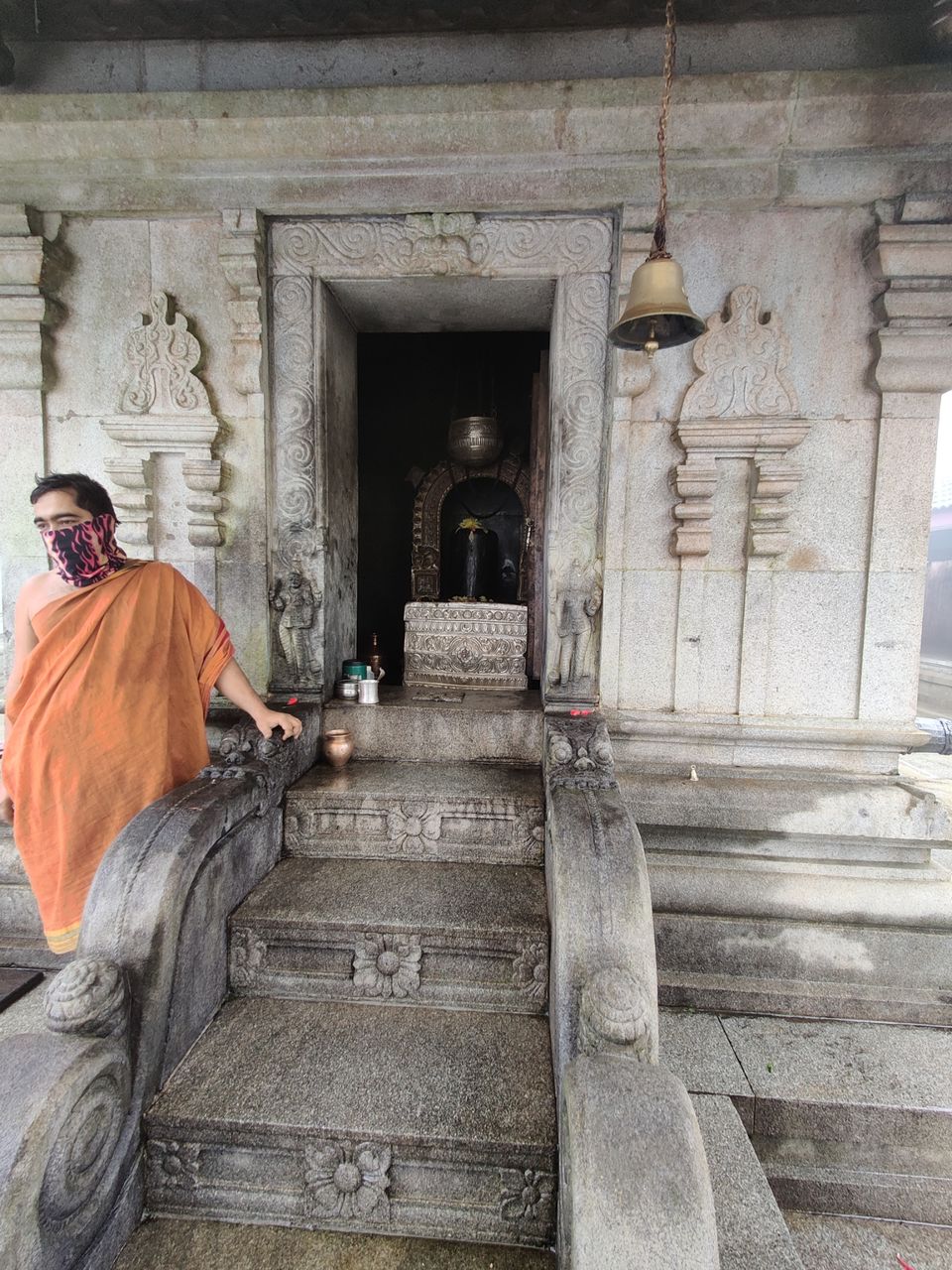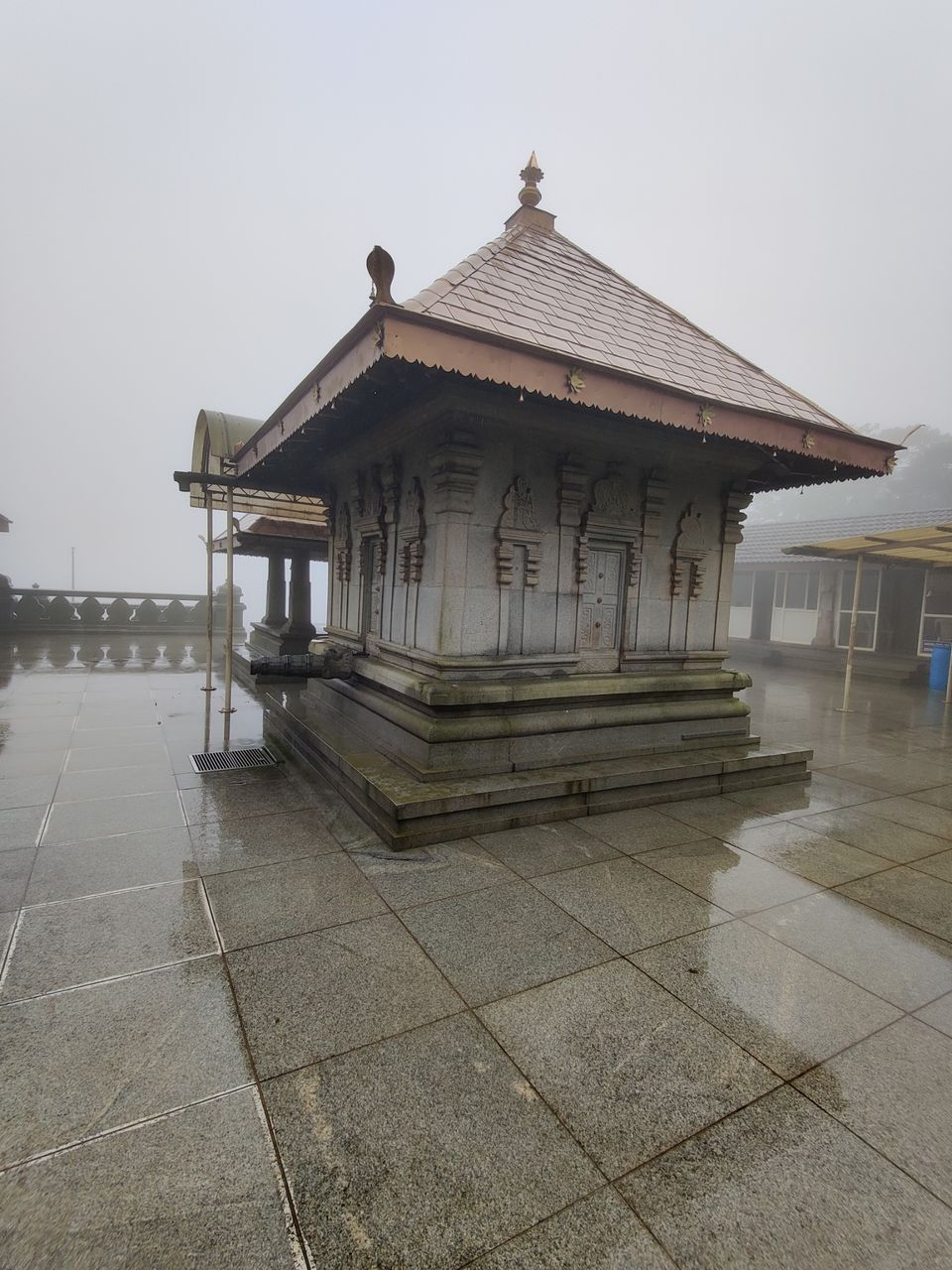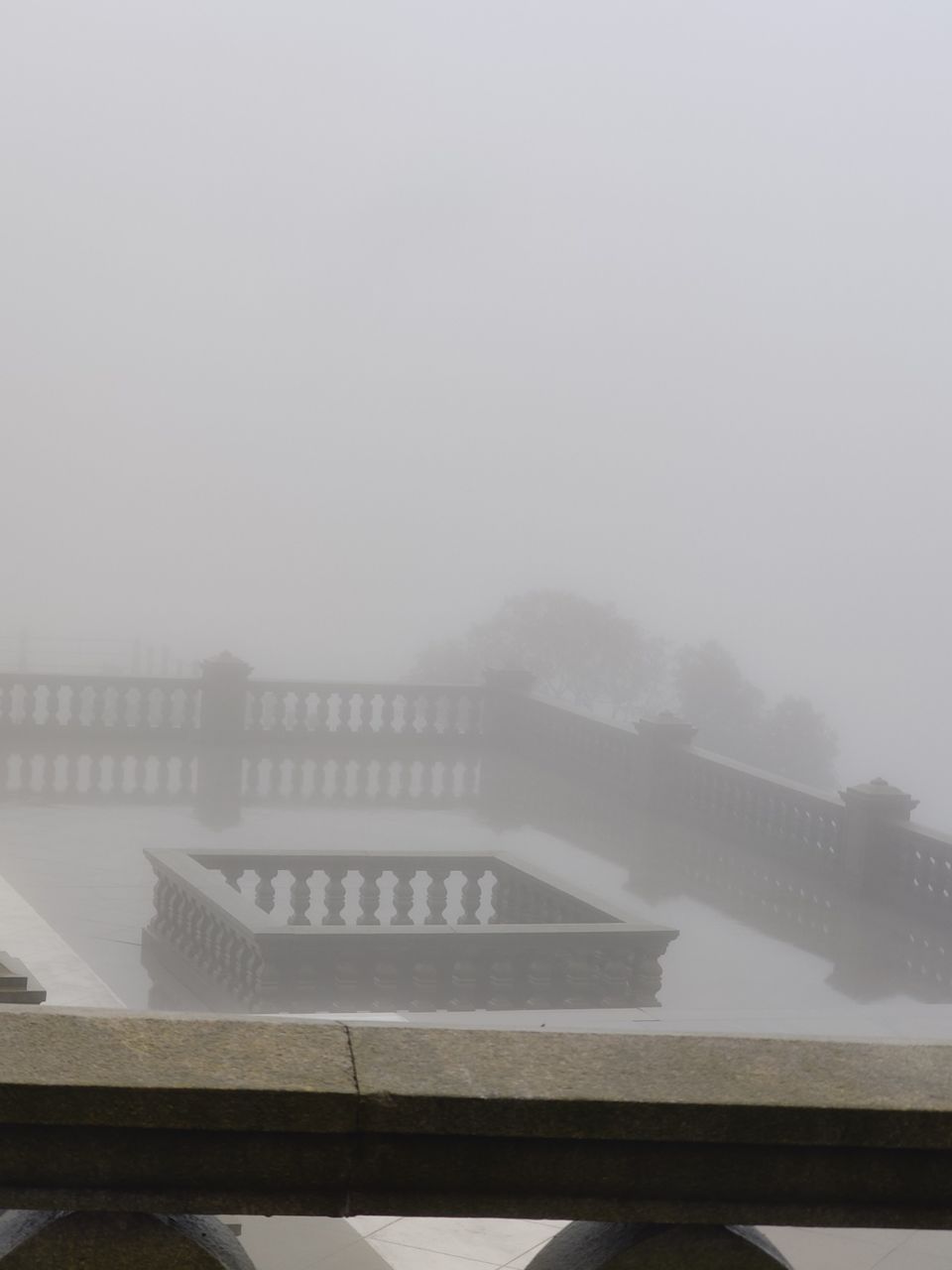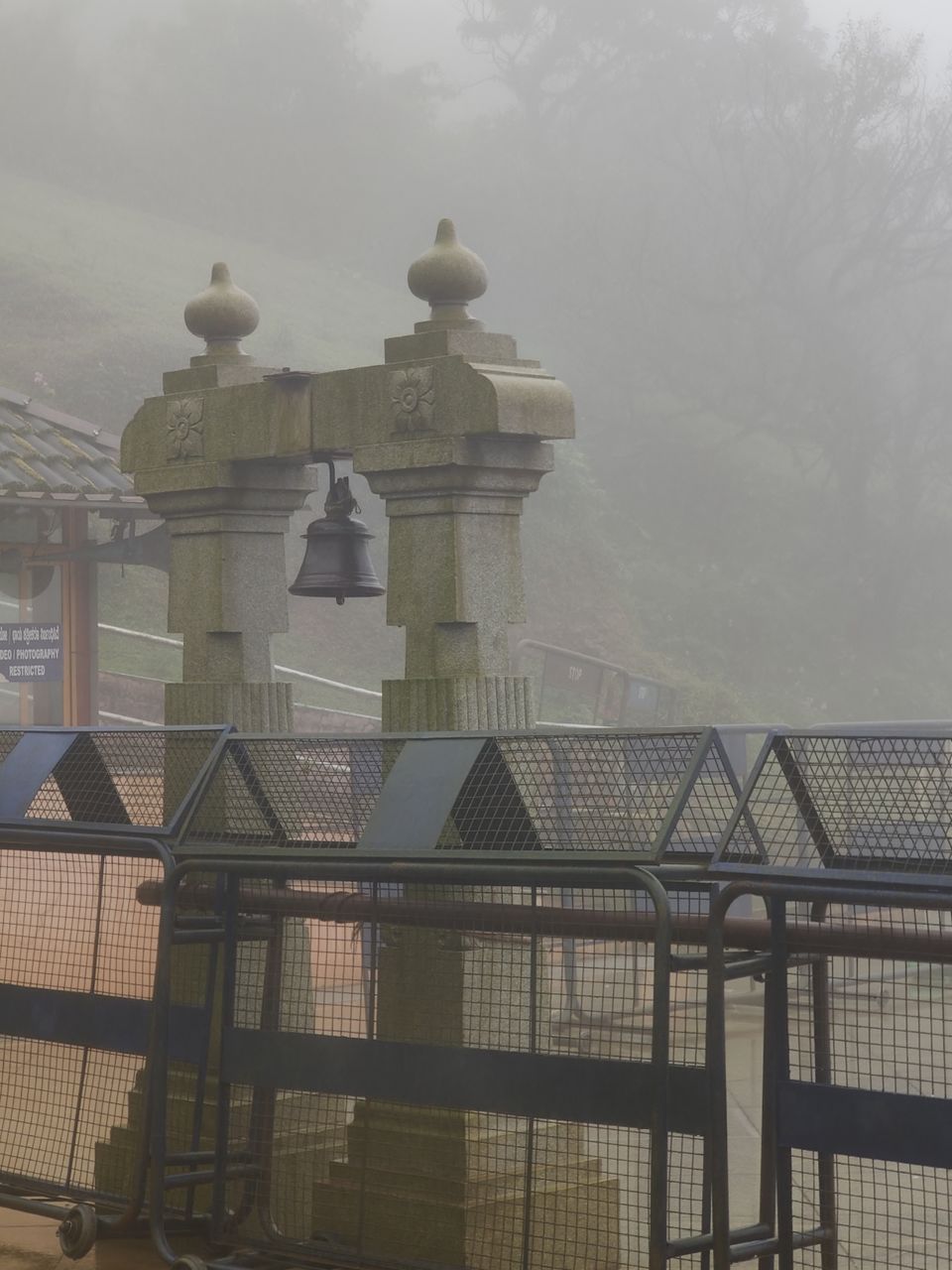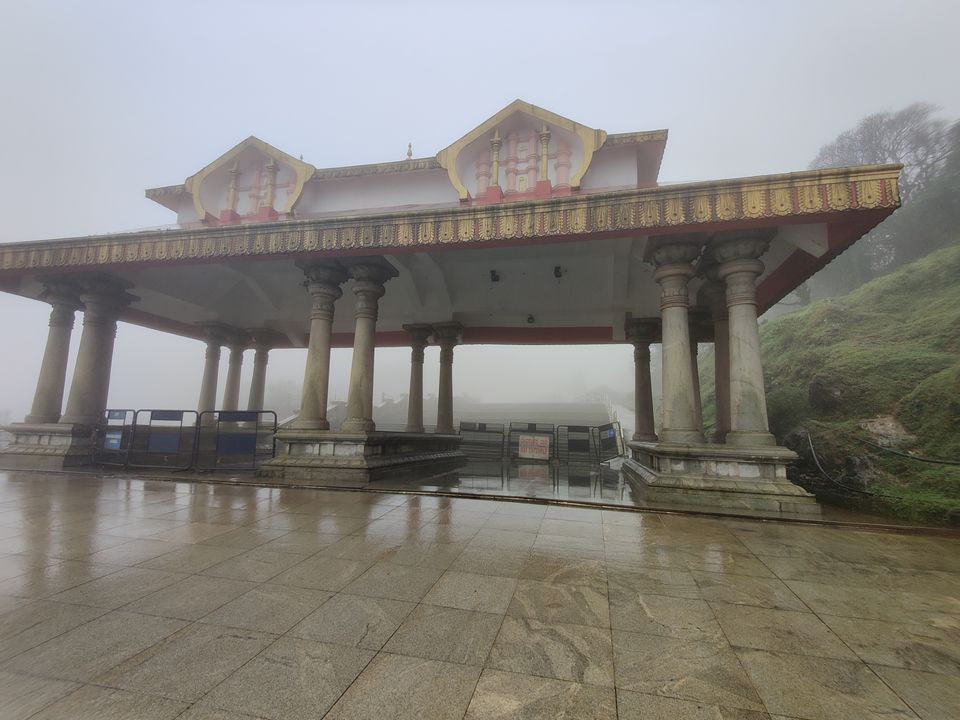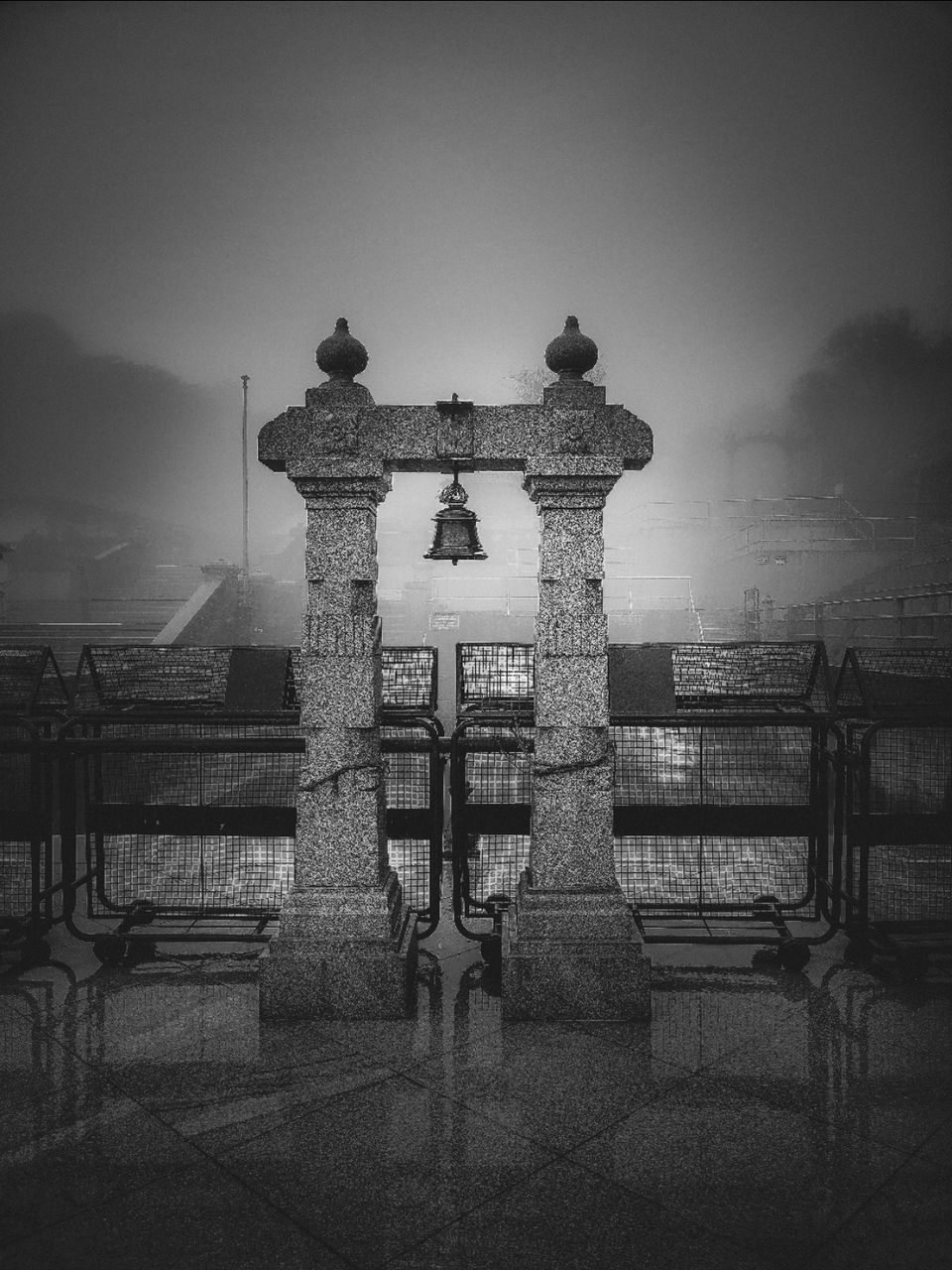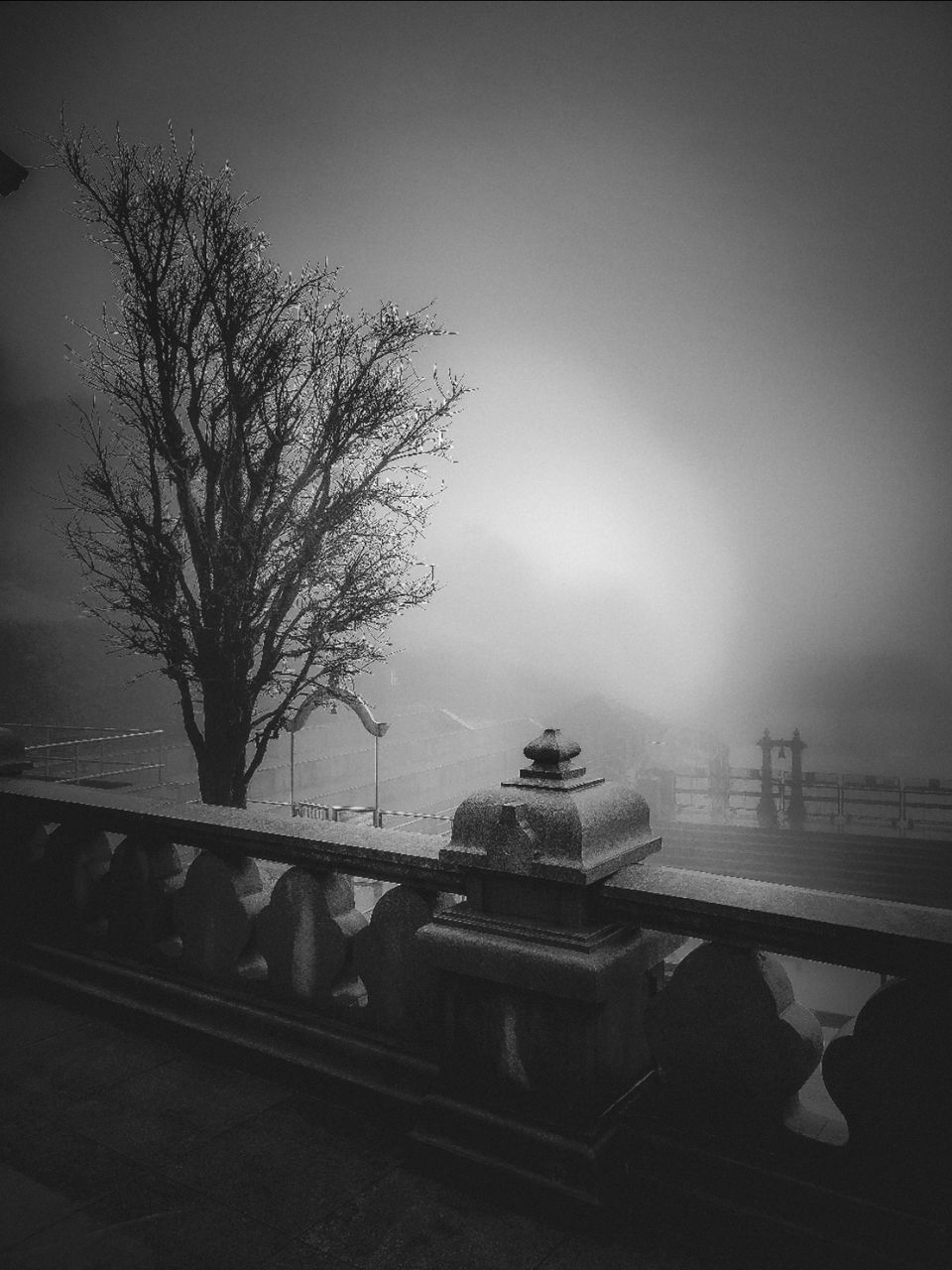 After that, we went to Bhagamandala. Bhagamandala is another pilgrimage place on the river Cauvery in Kodagu. Being perched on the banks of the three rivers; Cauvery, Kannike and Sujyoti, it is popularly known as Triveni Sangam. Inside the temple compound – Bhagandeshwara Kshetra carries various temples of Bhagandeshwara, Subramanya, Mahavishnu and Ganapati, which are visited by hundreds of reverence and also take a holy dip in the pious water.
Due to weekdays and drizzling rain, the crowd was less and please note you can't click photos there, so enjoy the divine ambience of temple.
I loved the nearby small canal passing by the temple with lush green fields.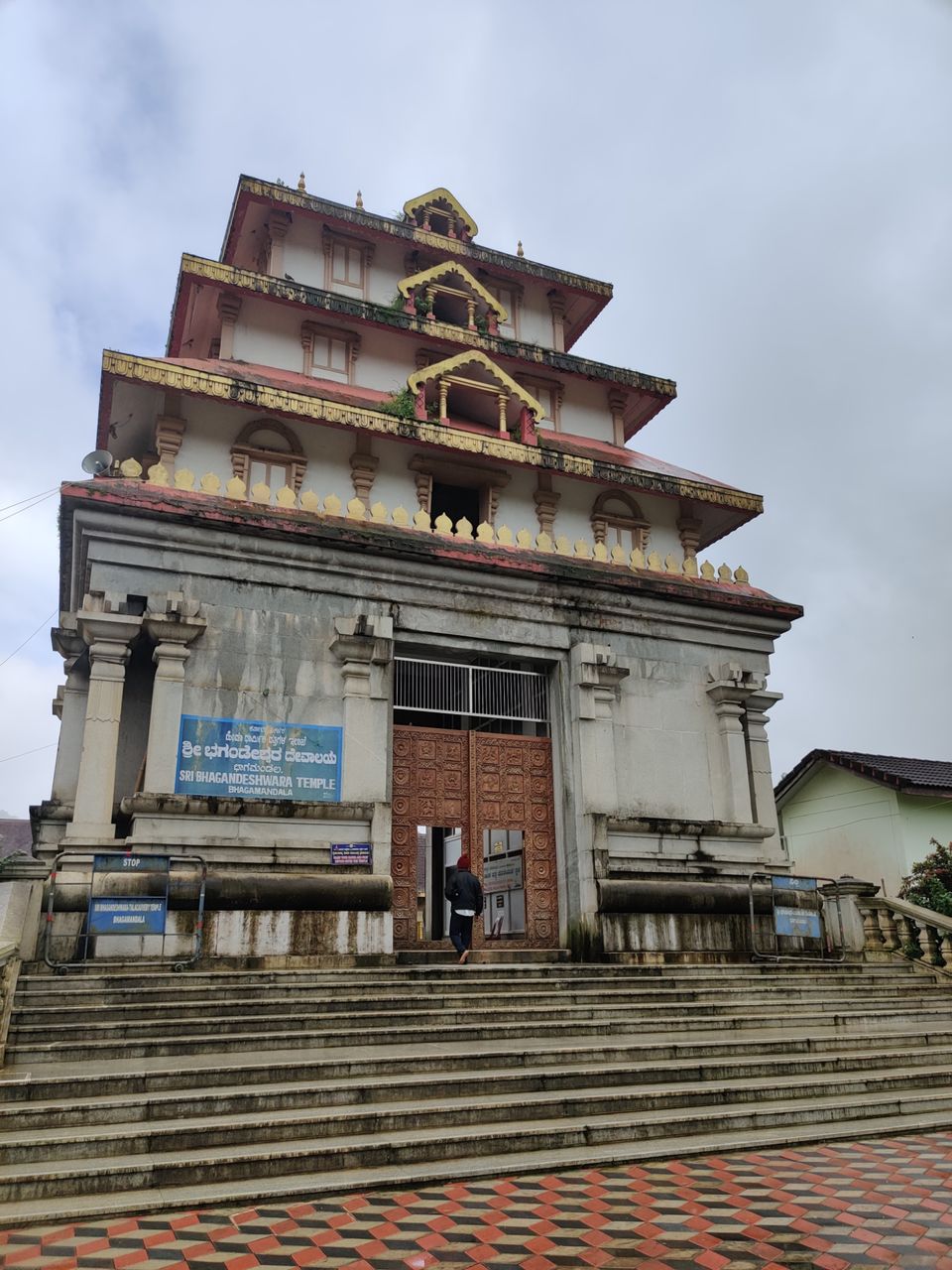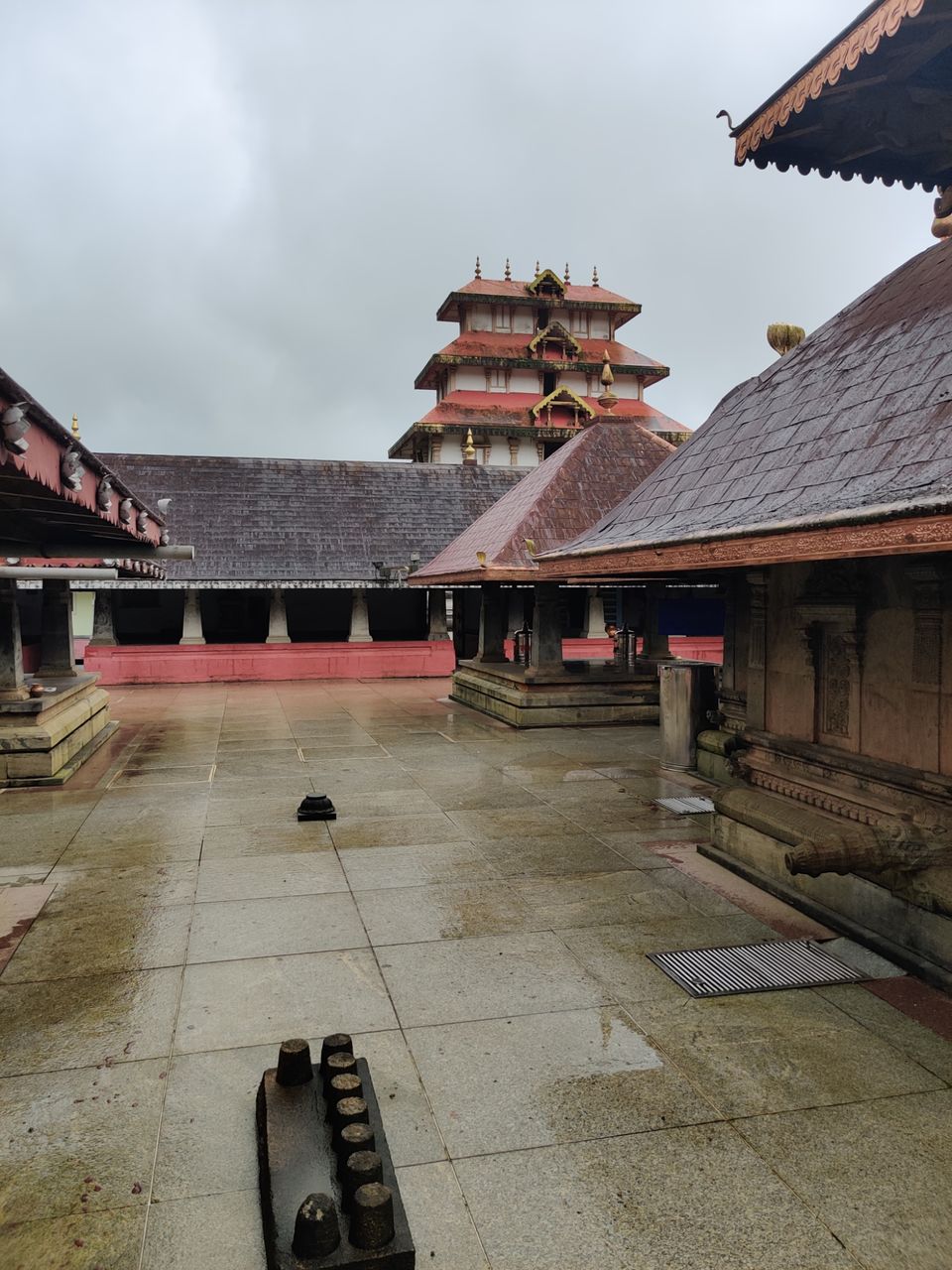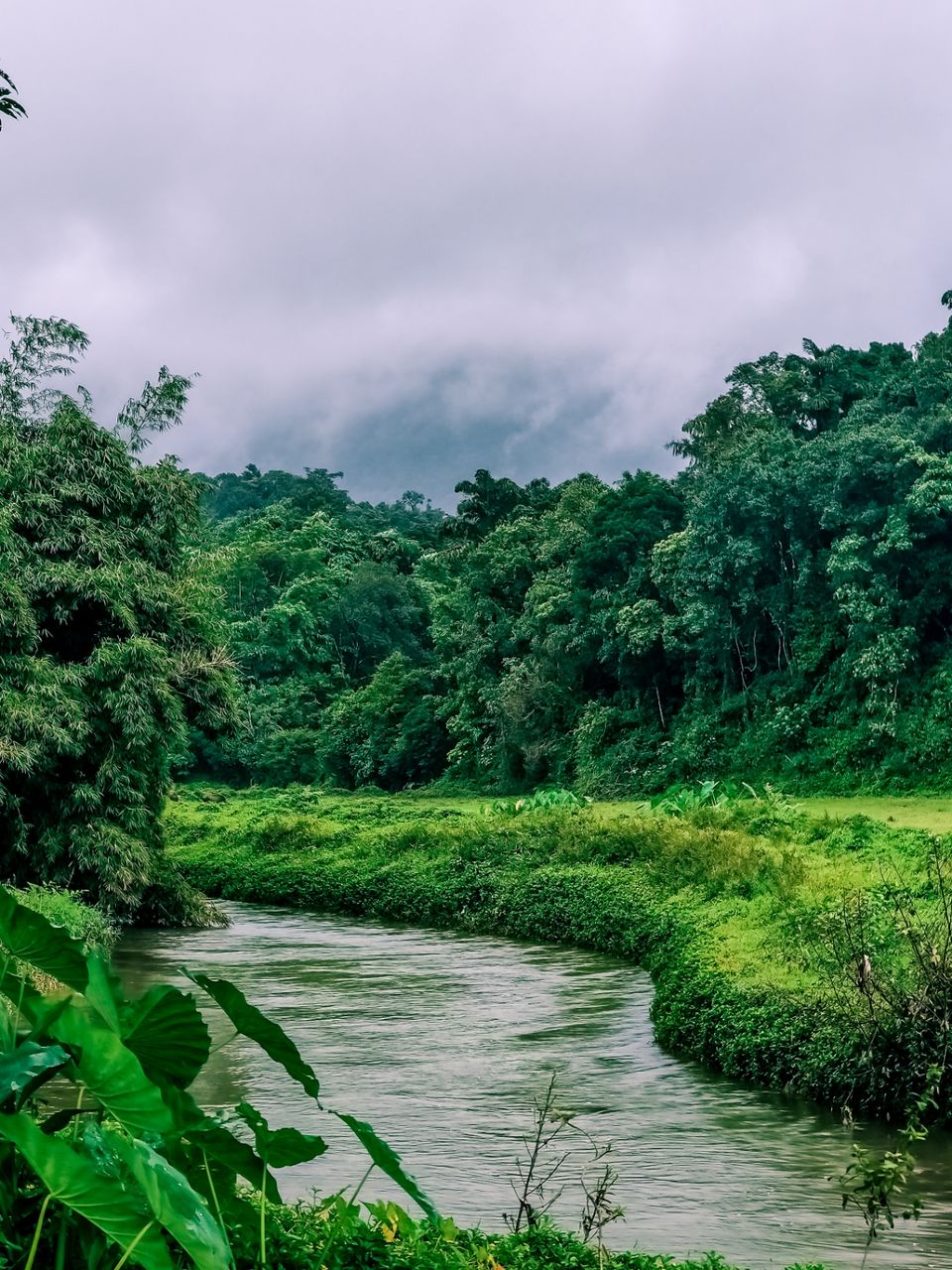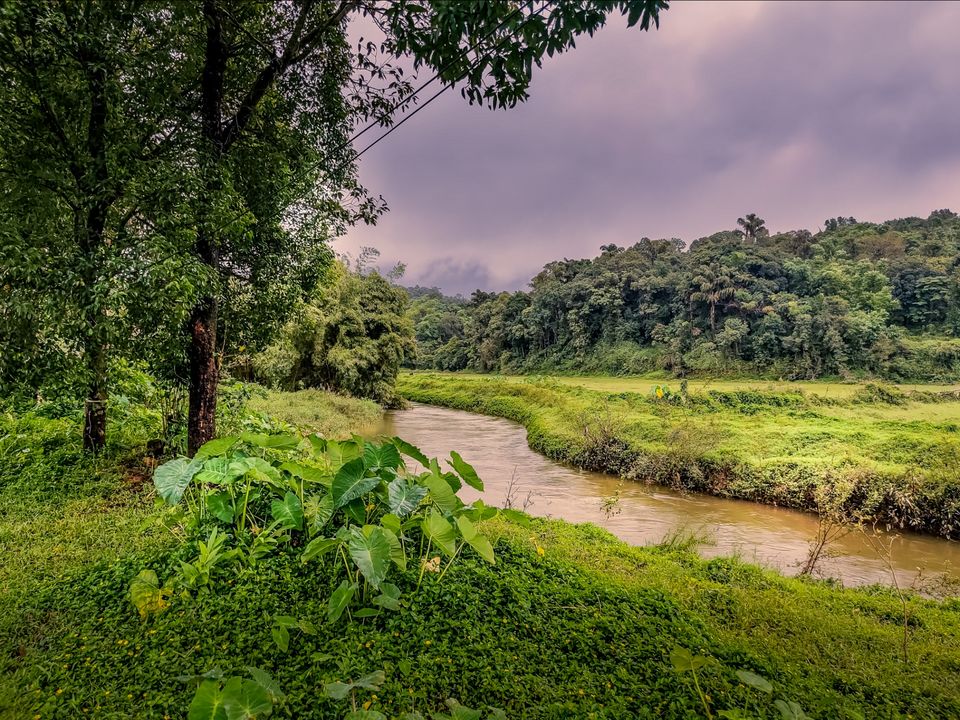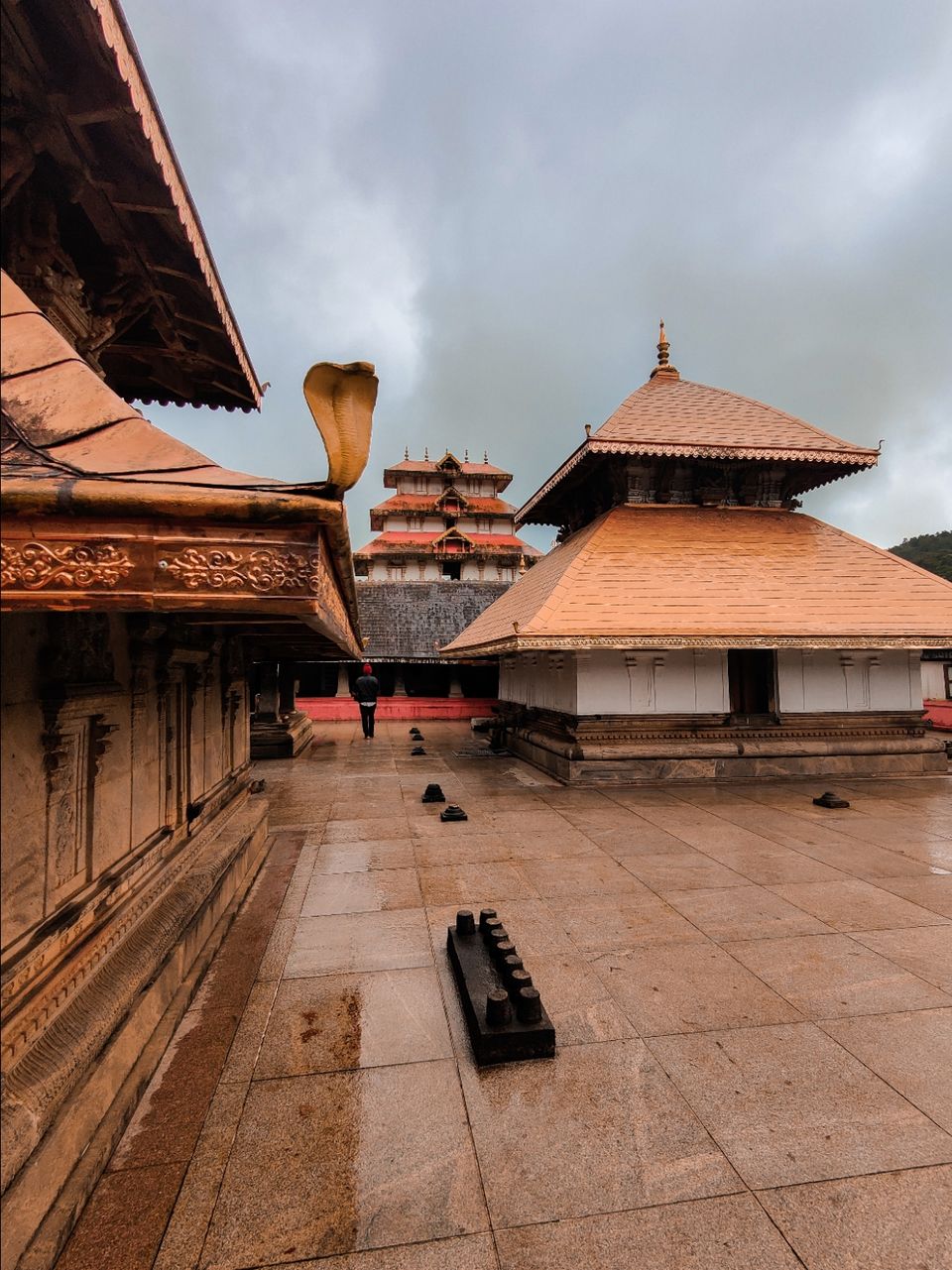 After that, we went to the Raja seat which is located in the heart of the Madikeri town which shows a bird's eye view of the valley. The experience tourists will have here is worth remembering. The place is now an amazing park. To the left of the park, Gandhi Mantap is located where remains of Mahatma Gandhi have been kept. An area for children's amusement makes it perfect for family outings as well.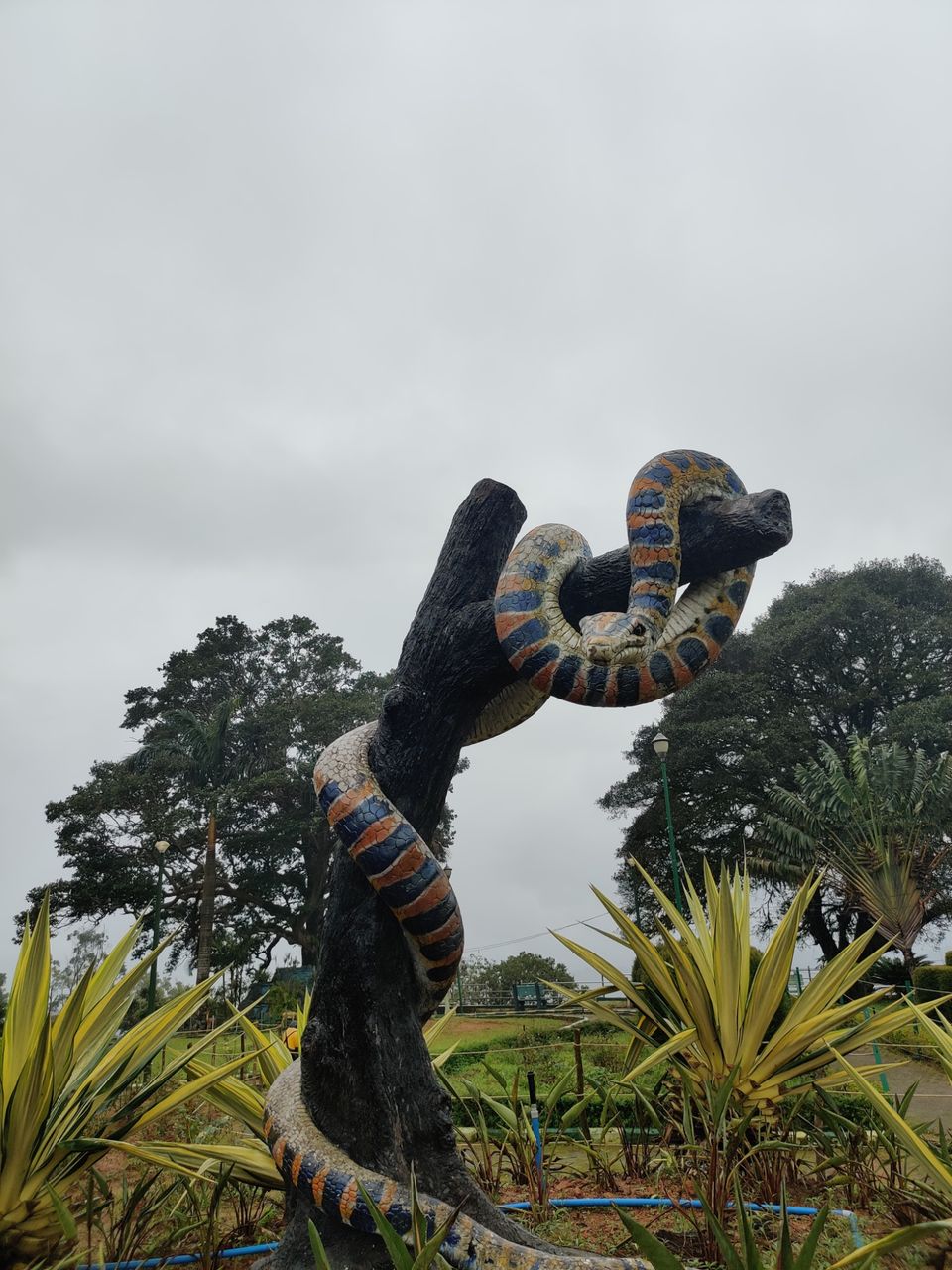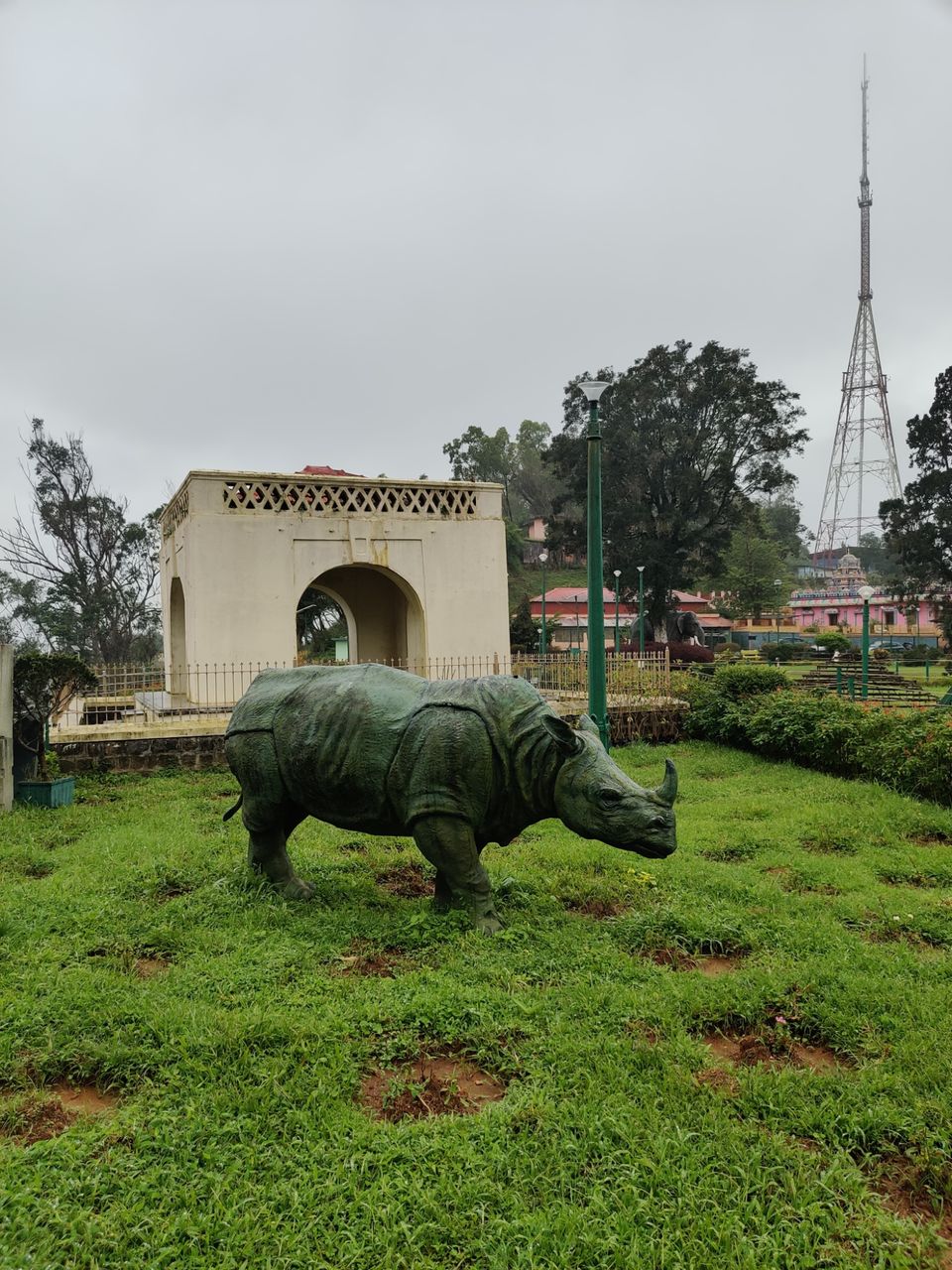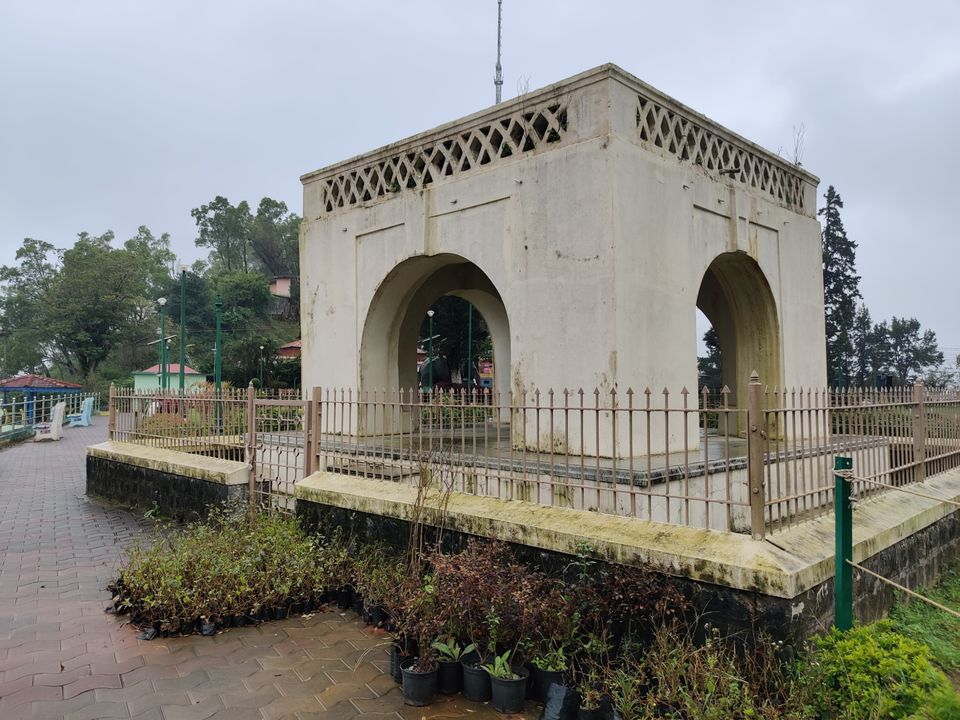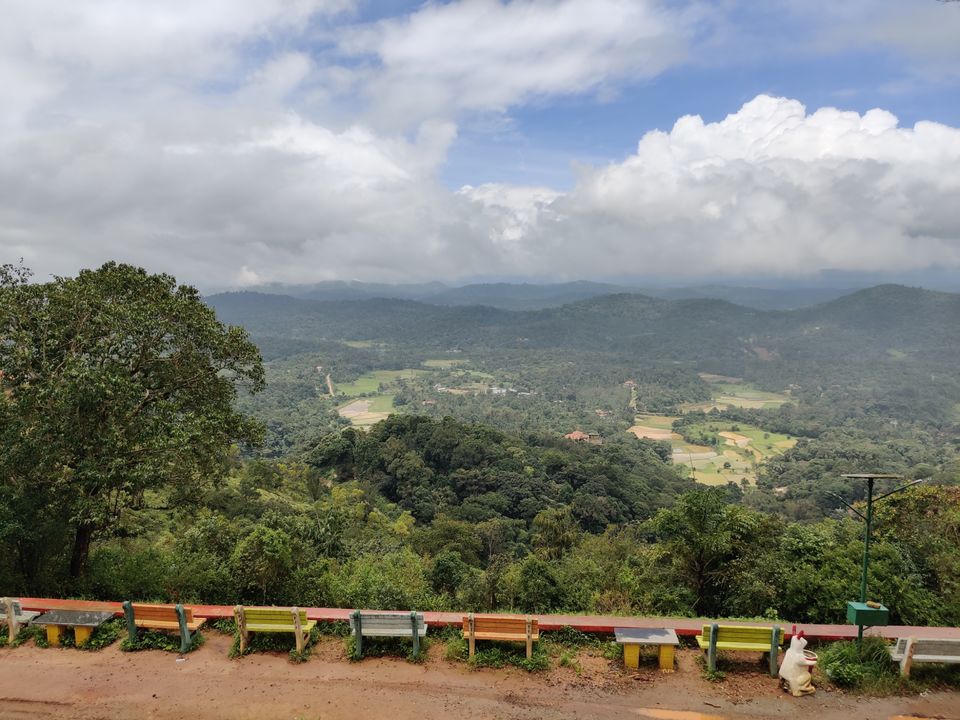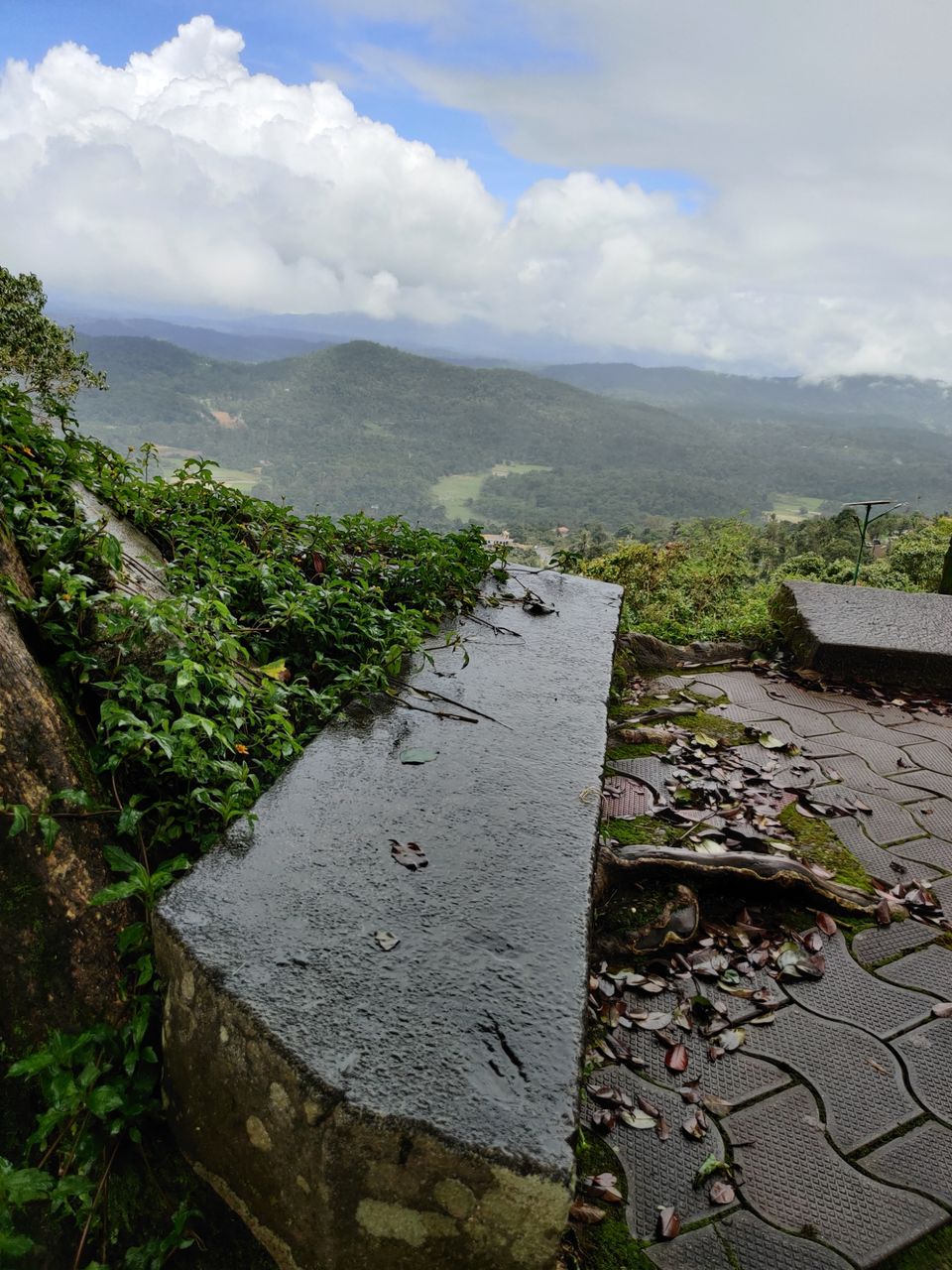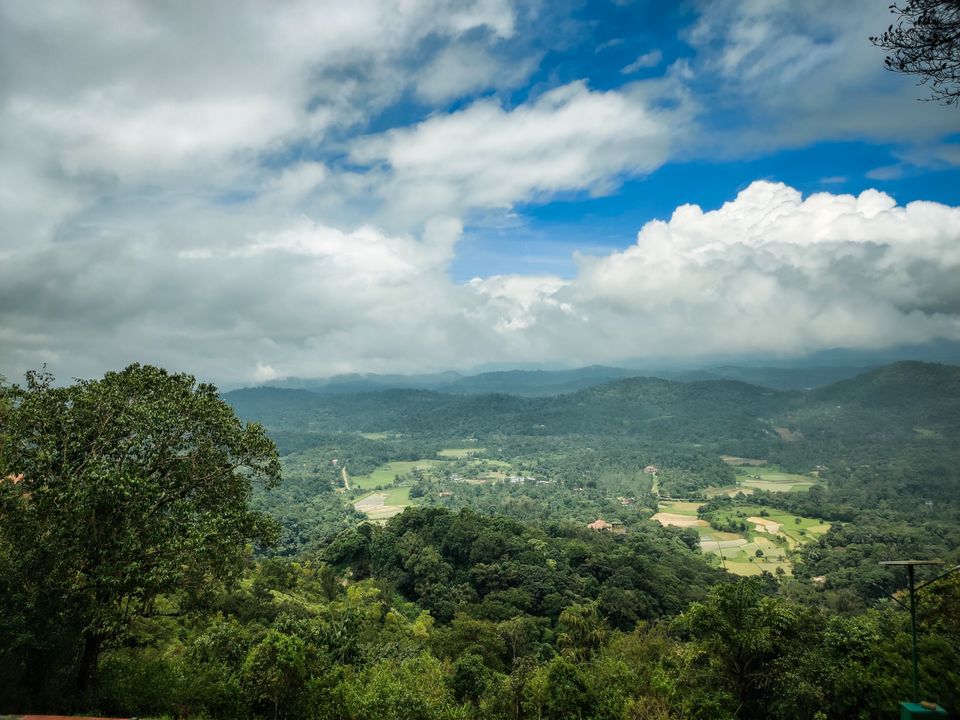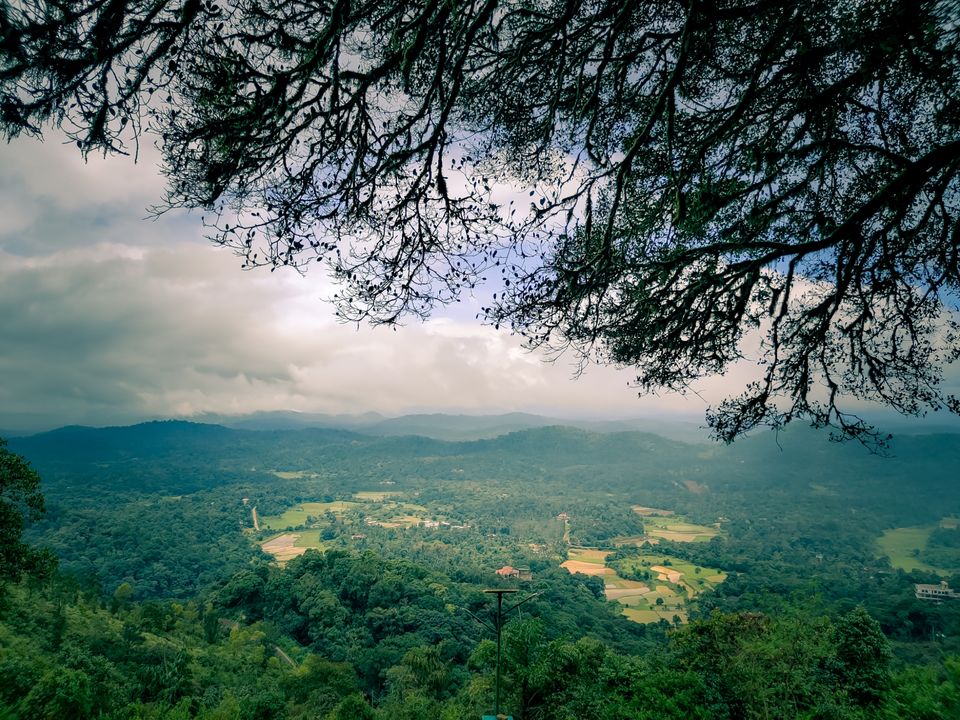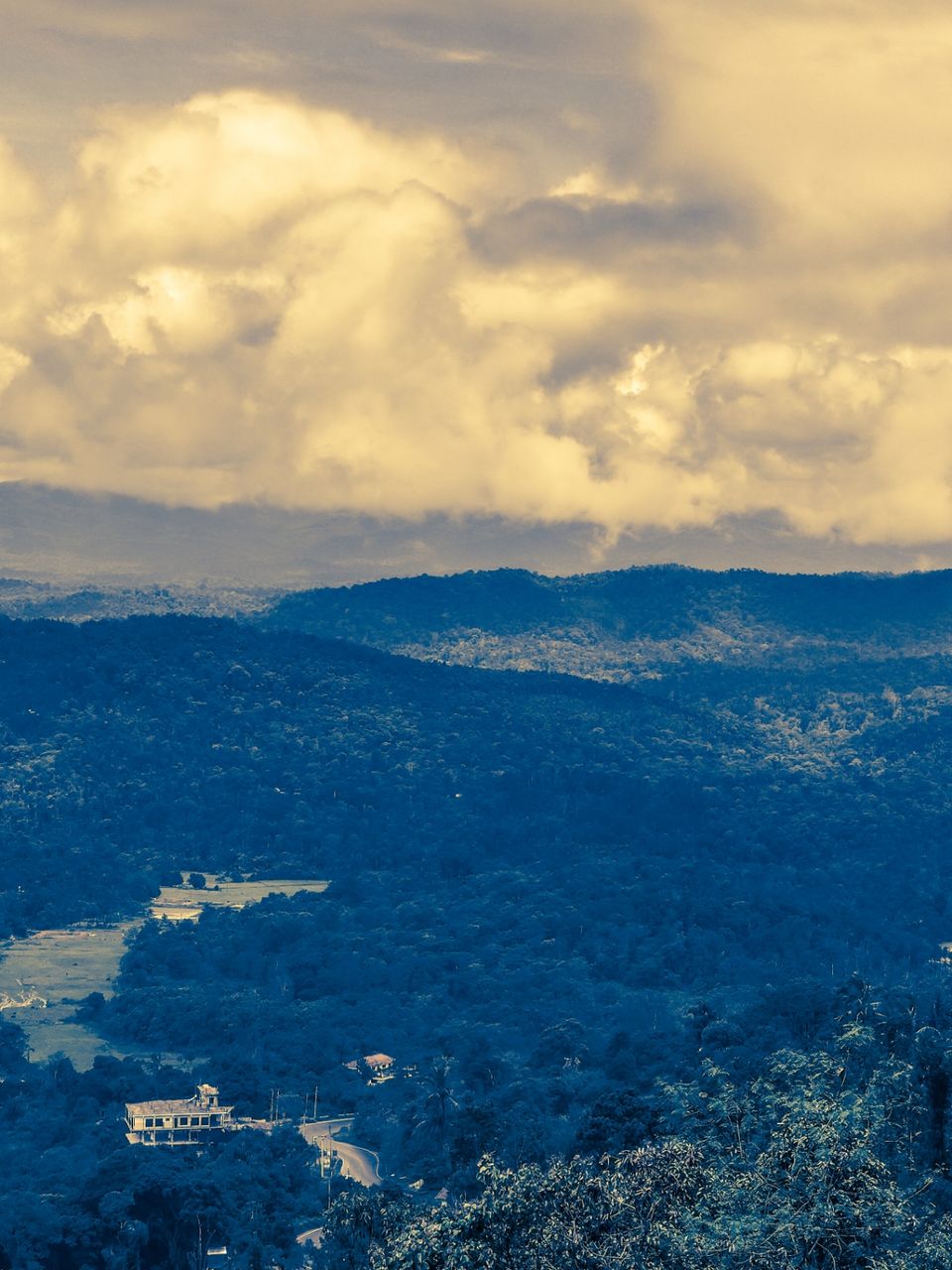 Next, we went to omkareshwar temple which is 1 km away from the raja seat. Omkareswara Temple, the famous Siva temple in Madikeri is built by Linga Rajendra in 1820. The temple located at a distance of 1 km from Madikeri is an architectural beauty. The temple has both Islamic and Gothic styles of architecture.
It is a wonderful pond outside the temple premise consists of beautiful fishes. One can worship lord shiva and have a relaxing time near the temple compound.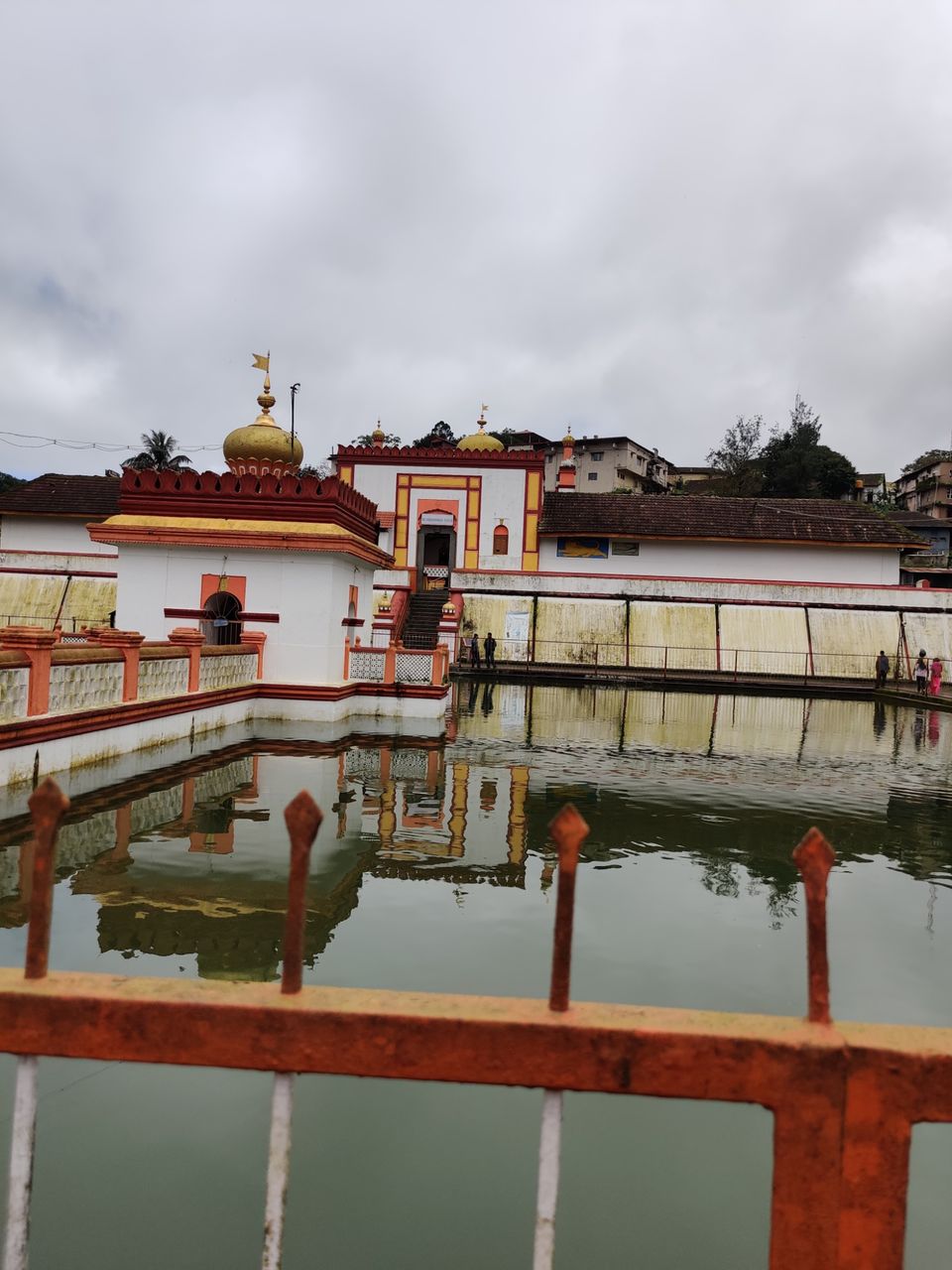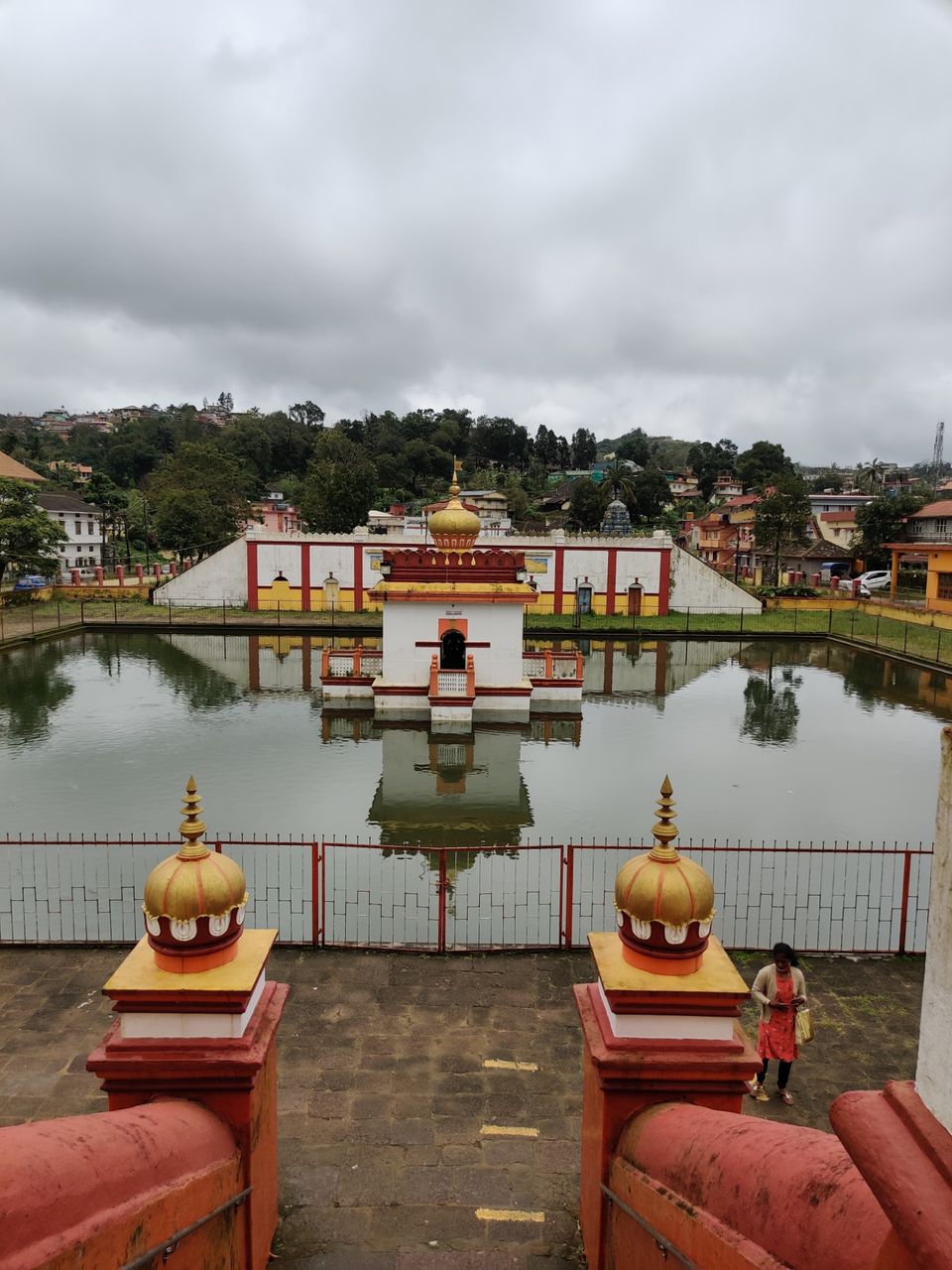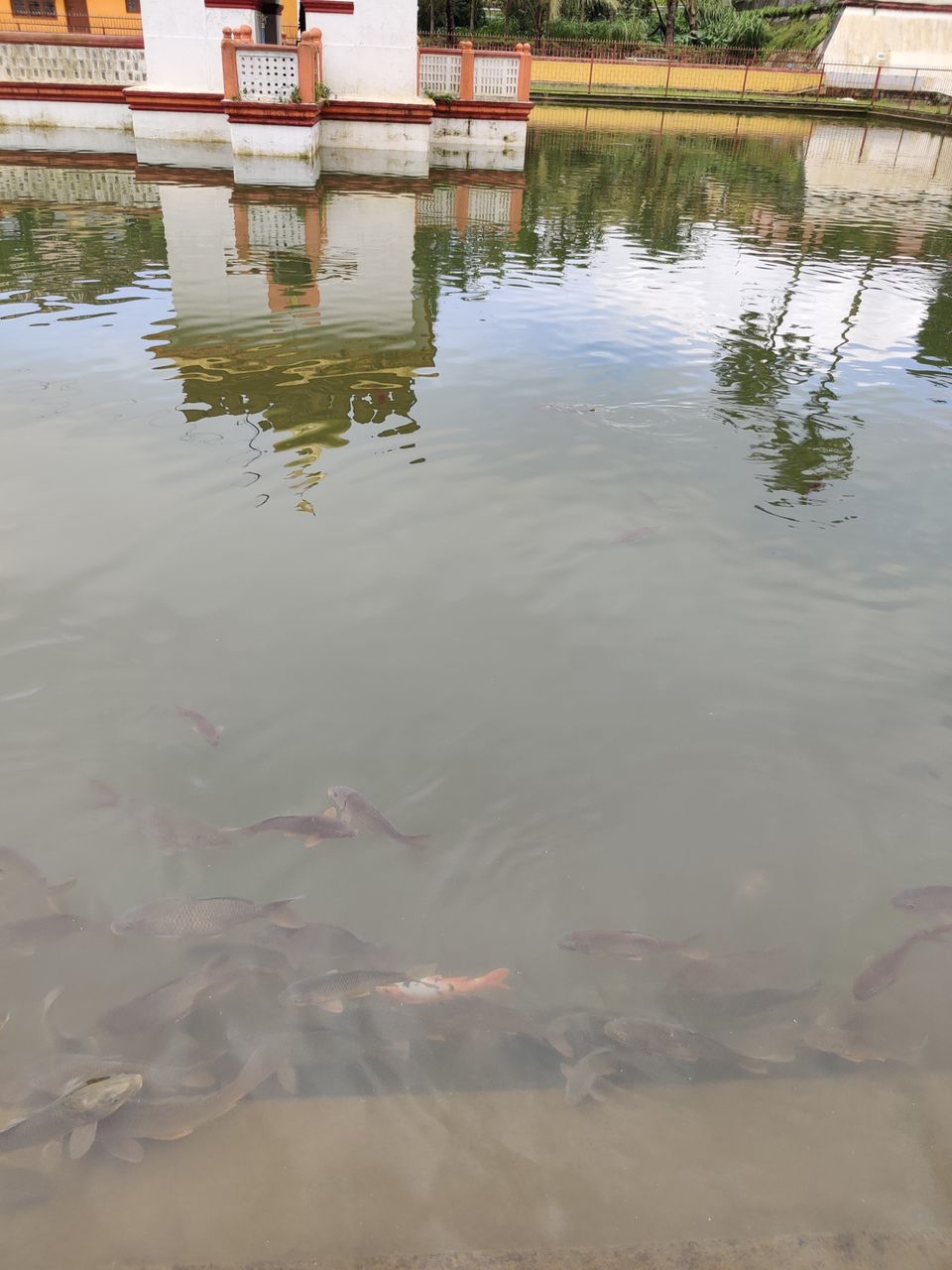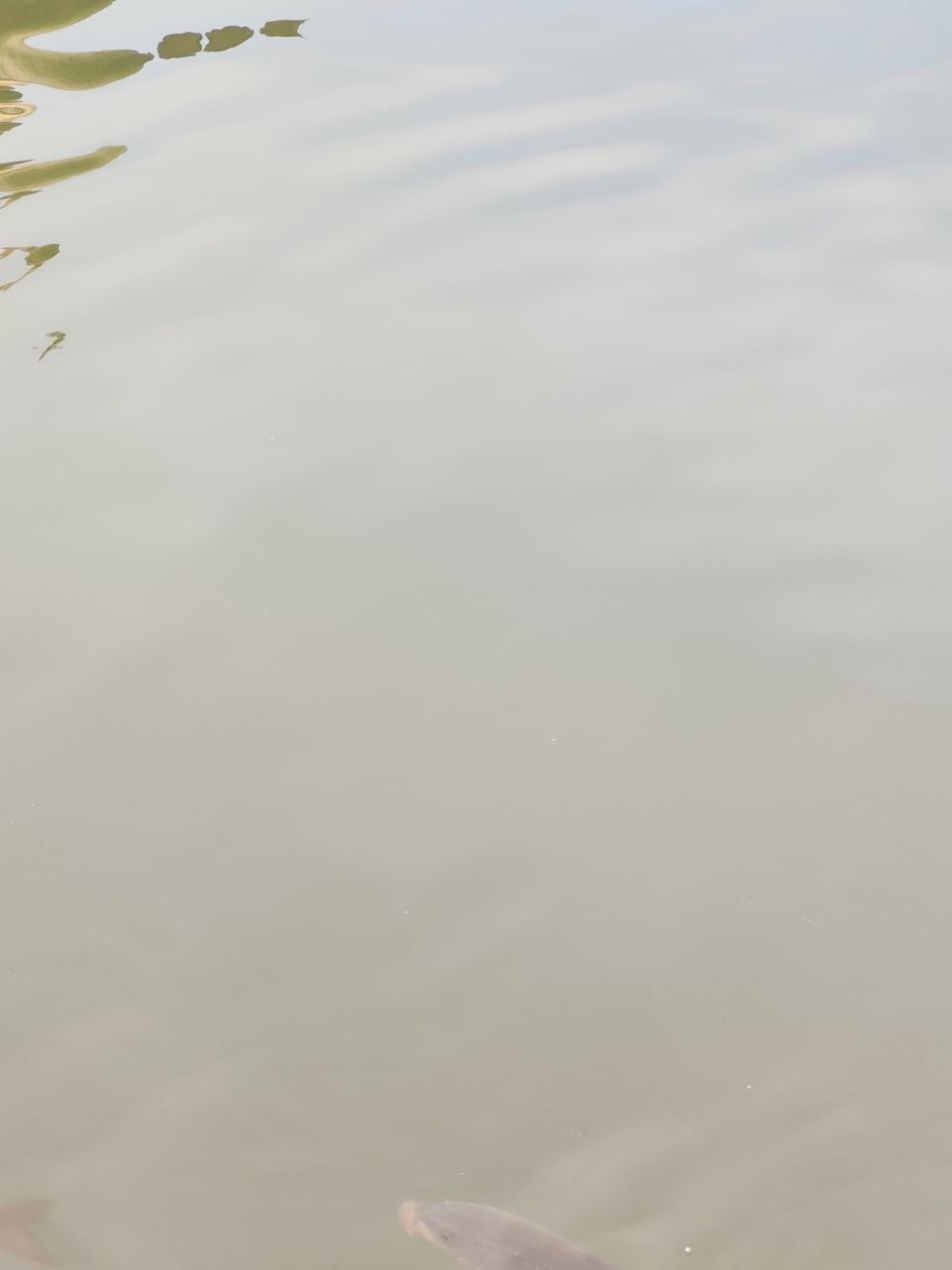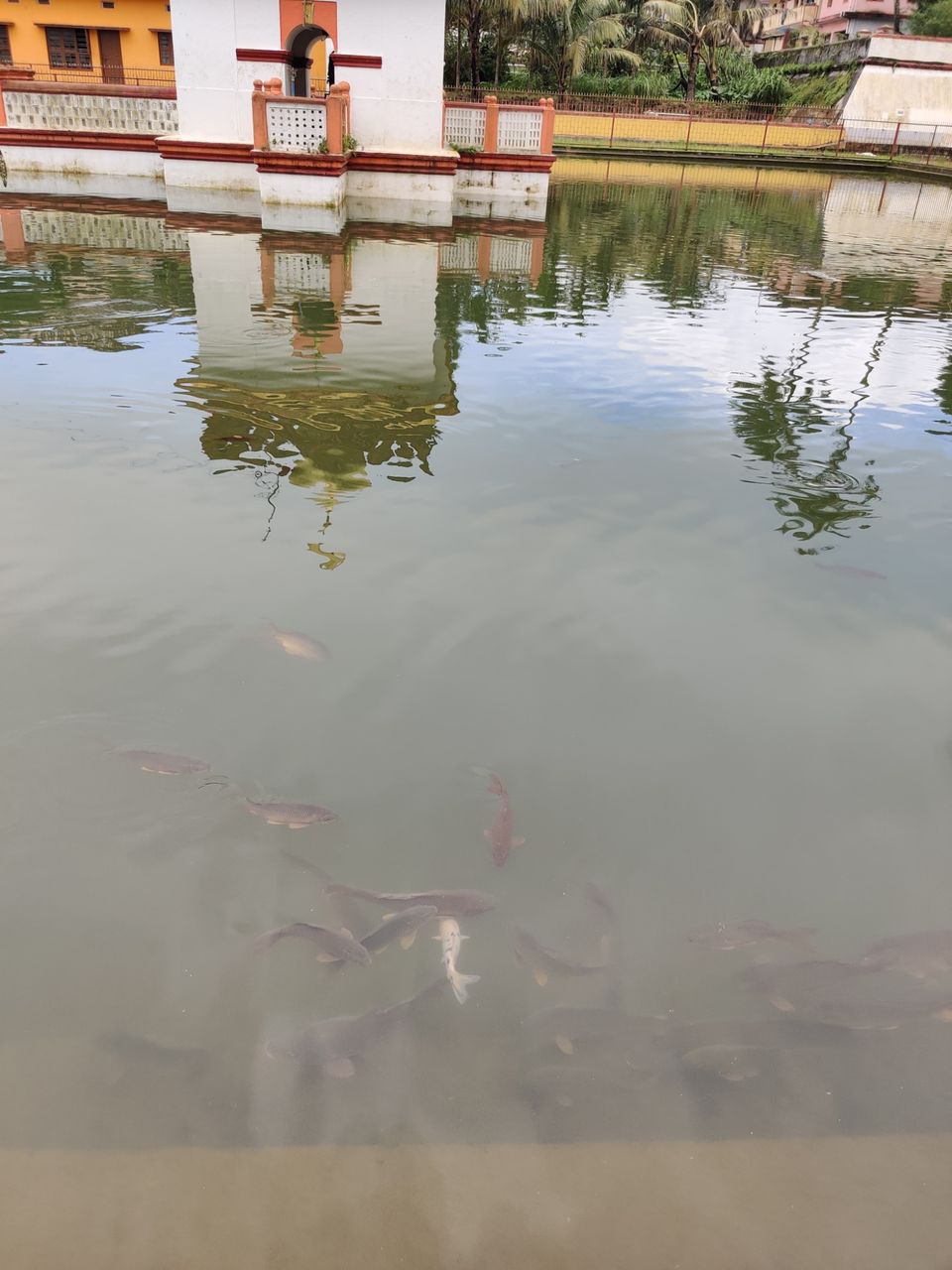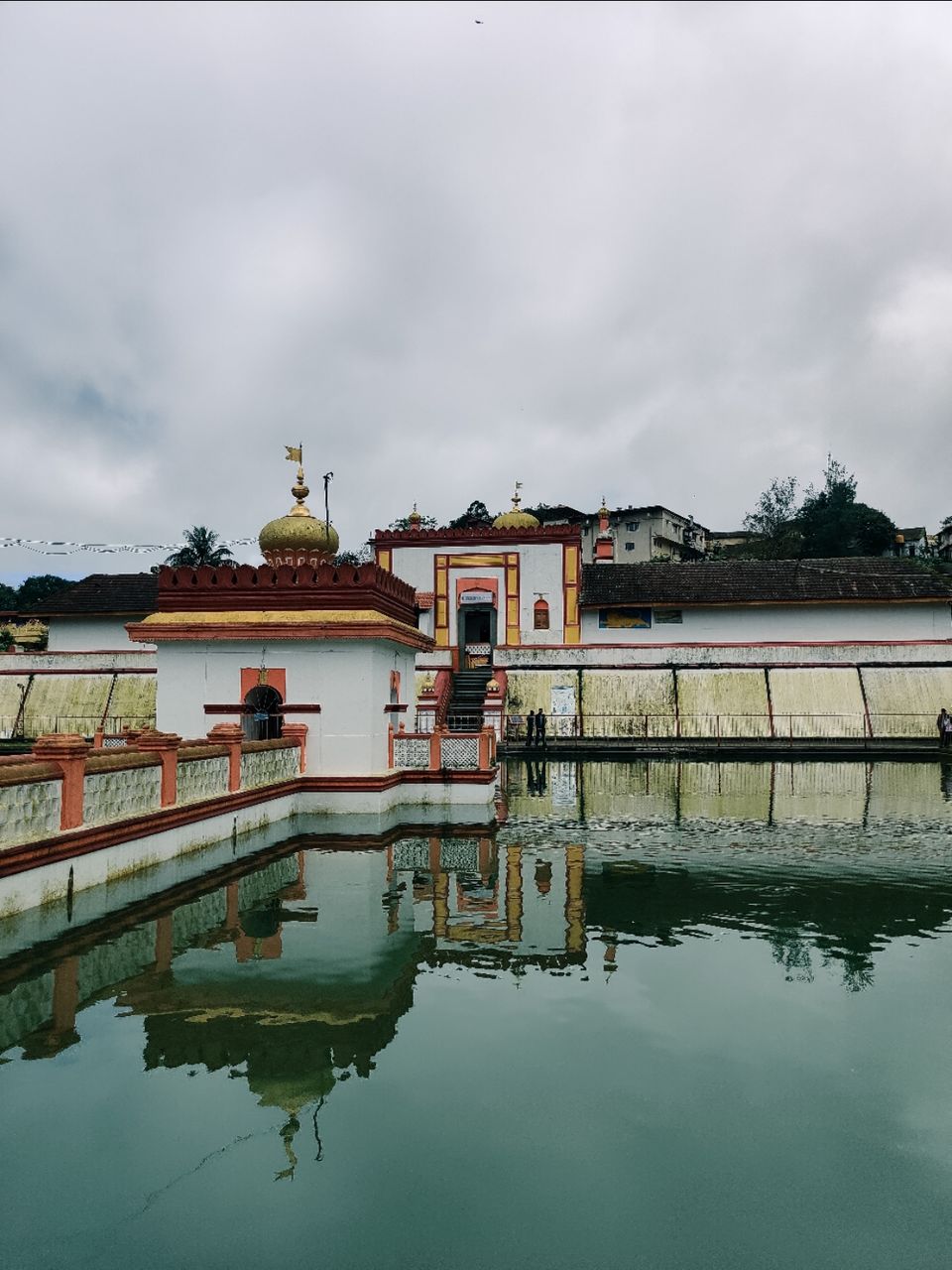 As it was mid-noon, I had a heavy breakfast and don't want to miss any spot, so skipping the lunch I went to raja tomb, which is a small tomb architecture situated in Madikeri valley. The tombs of King Virarajendra, Linga Rajendra and one of their court priests was built in the 18th century. These tombs rest in the northern corner of the town is an important monument of the town. There are two other small tombs situated near the main tomb and everything is surrounded by beautiful garden.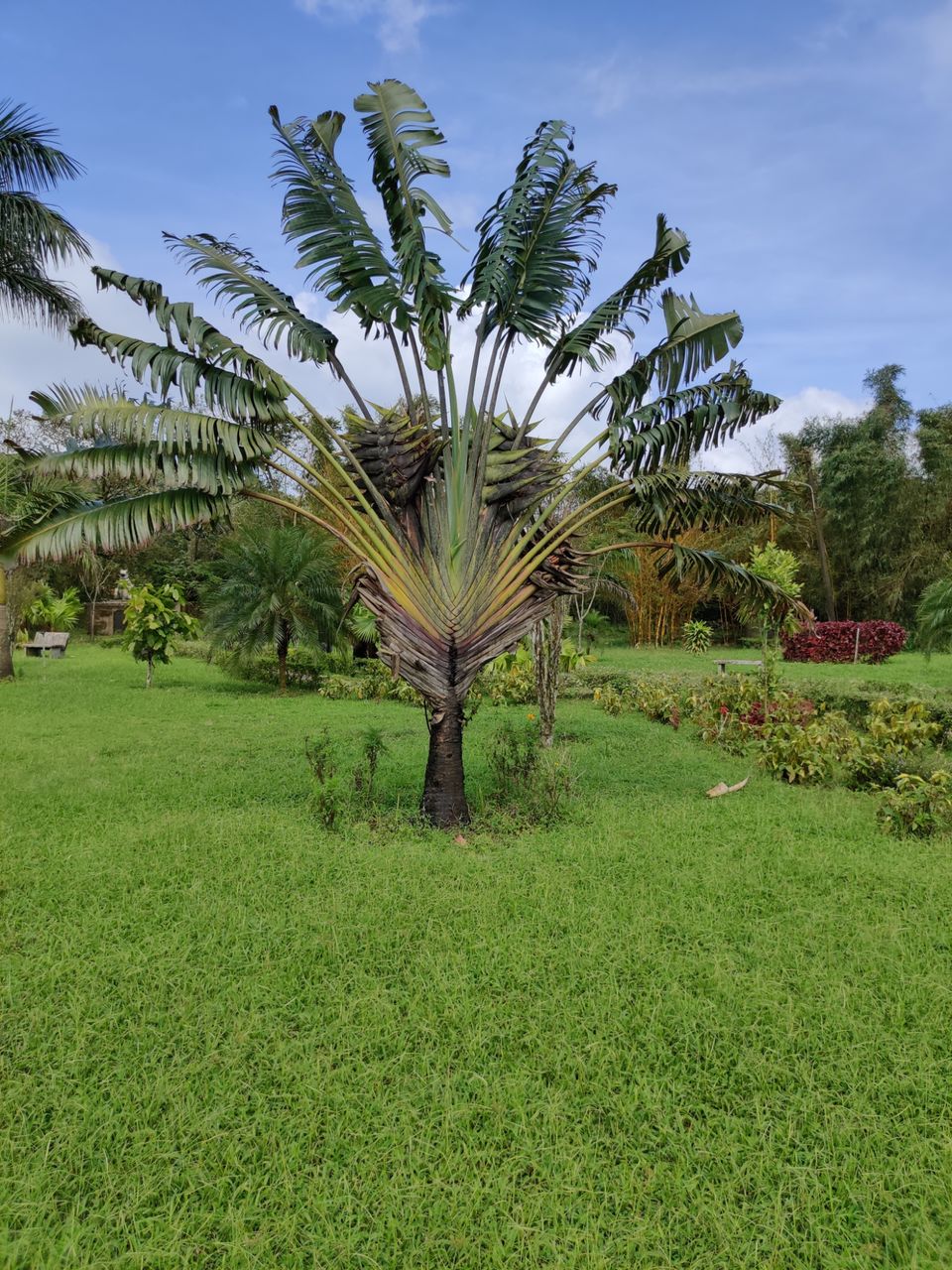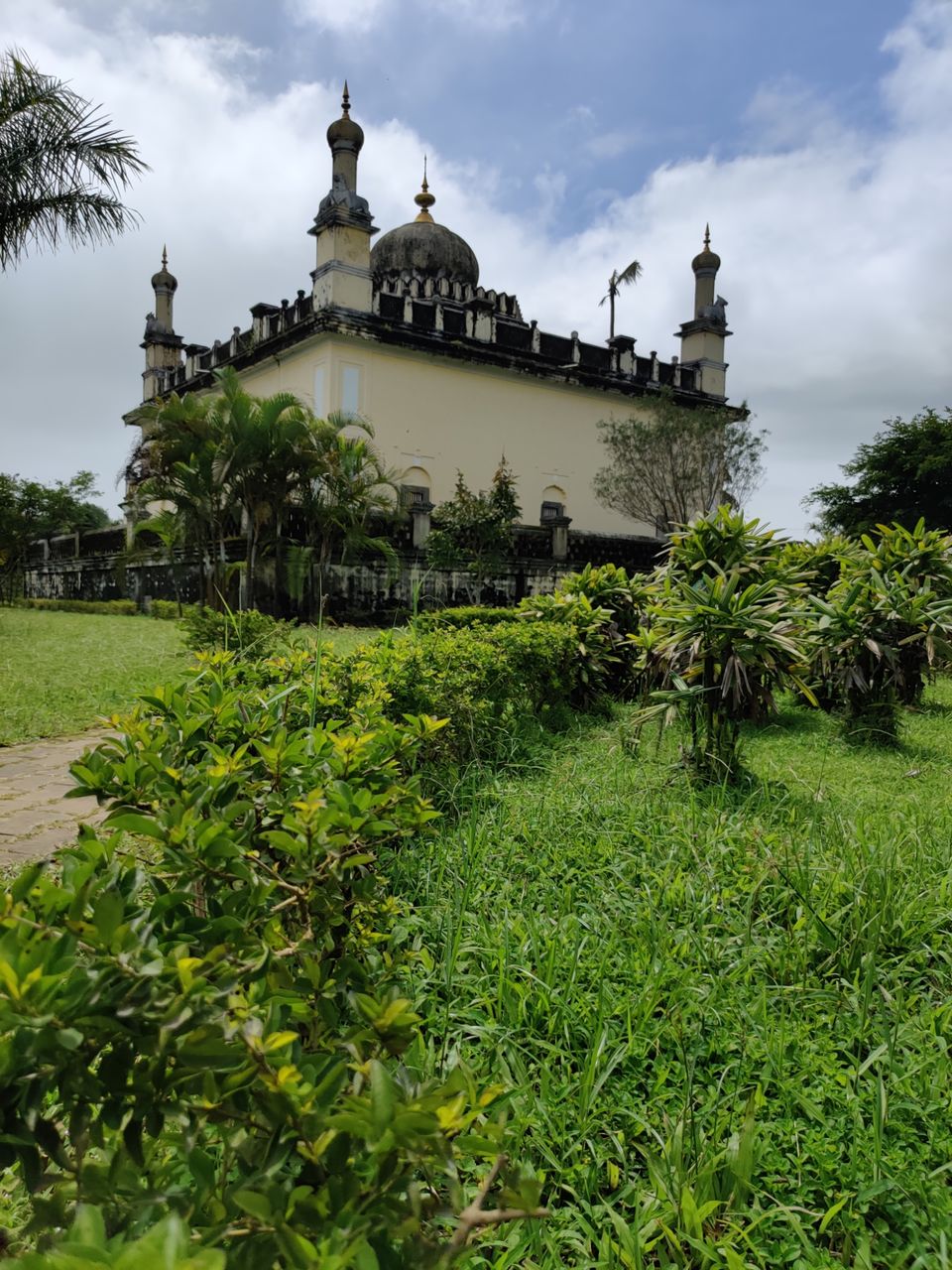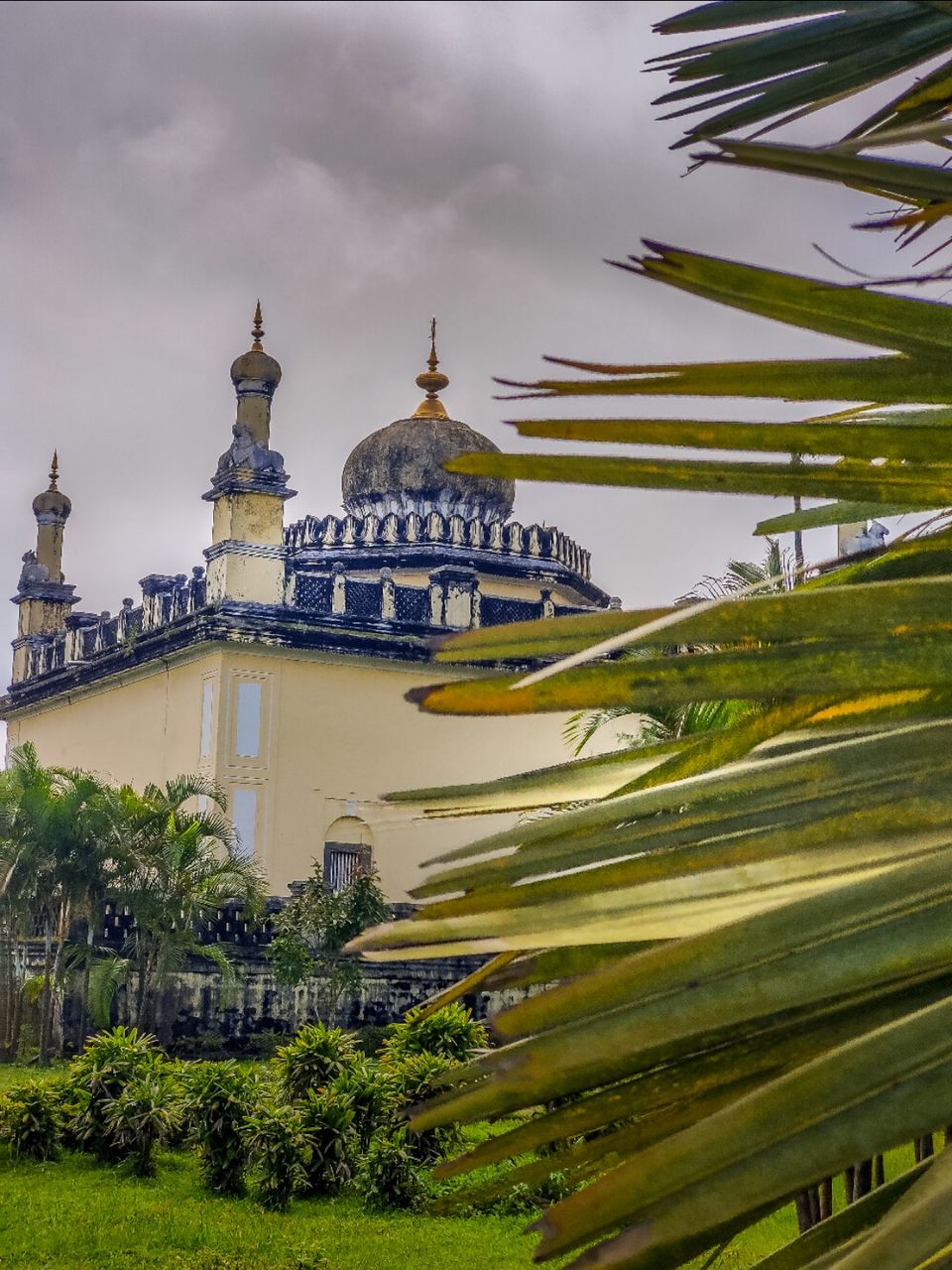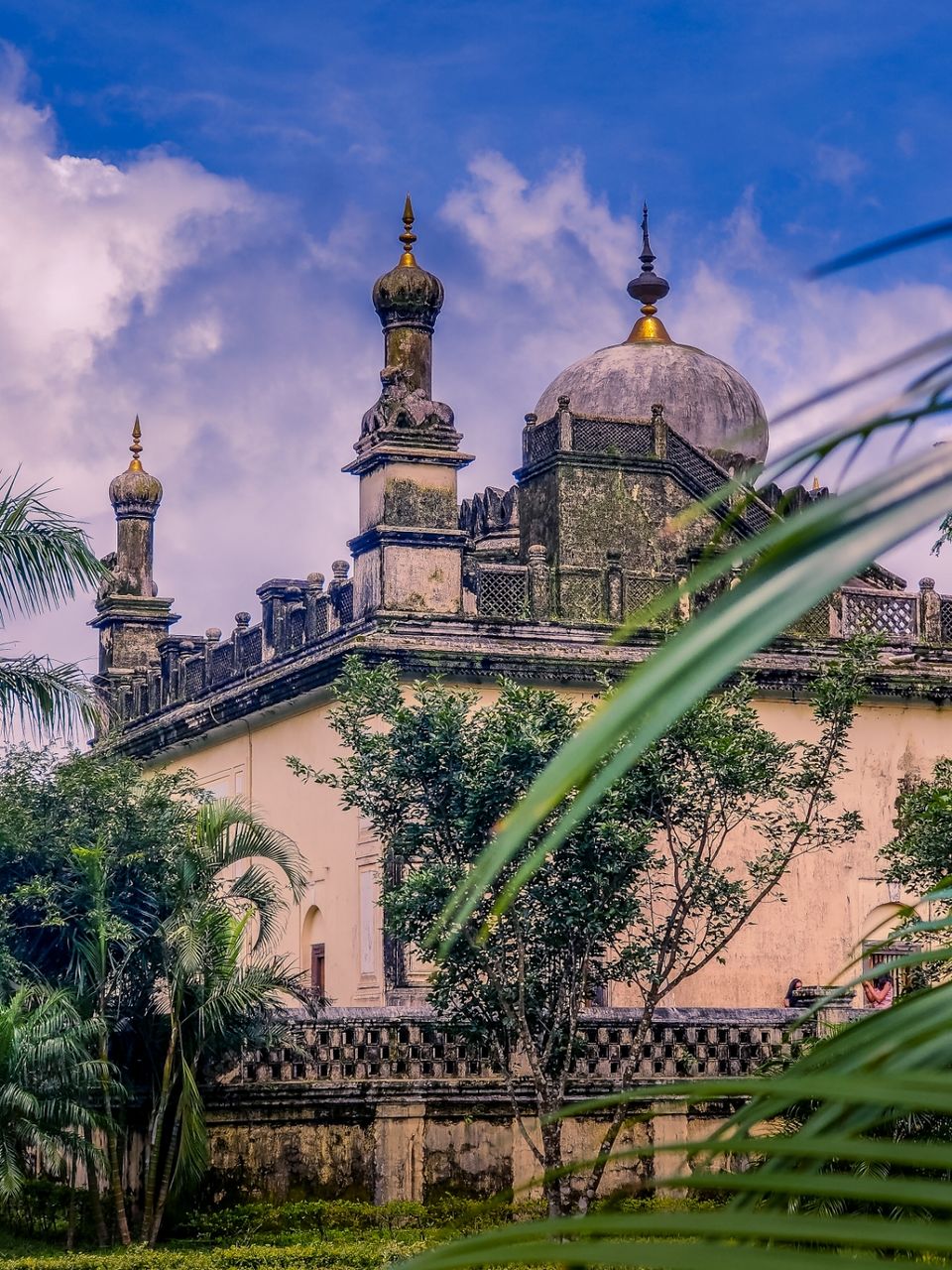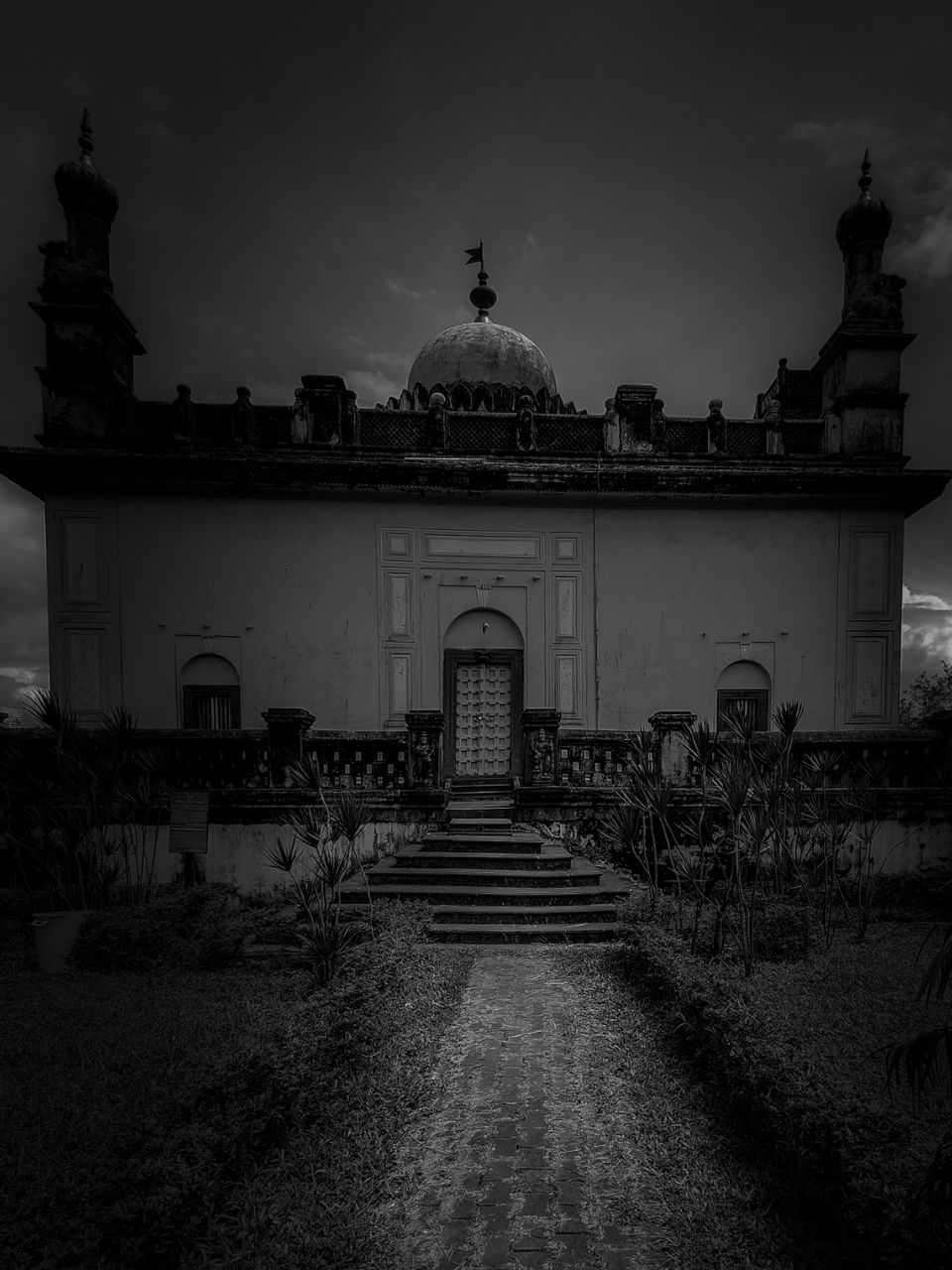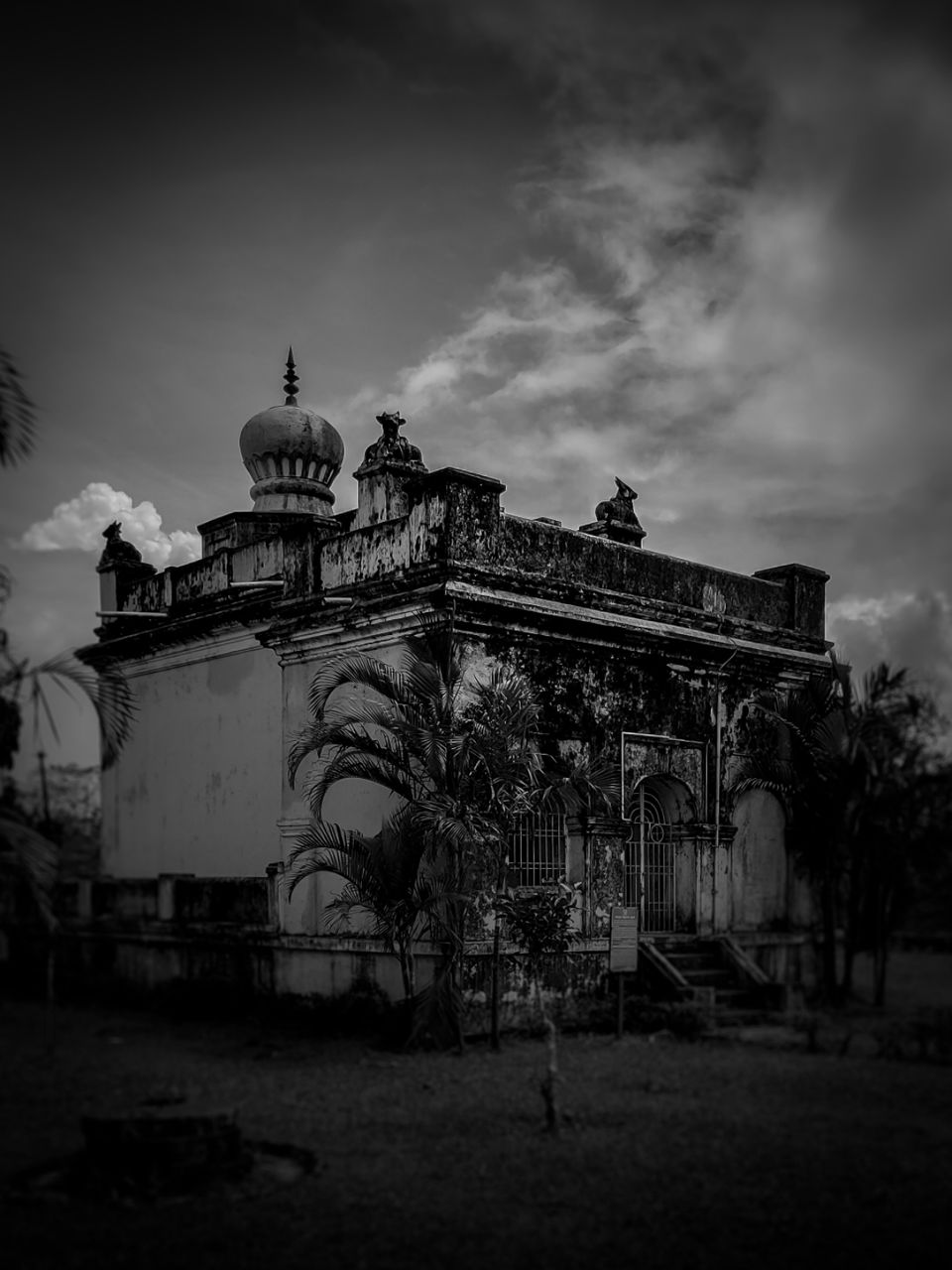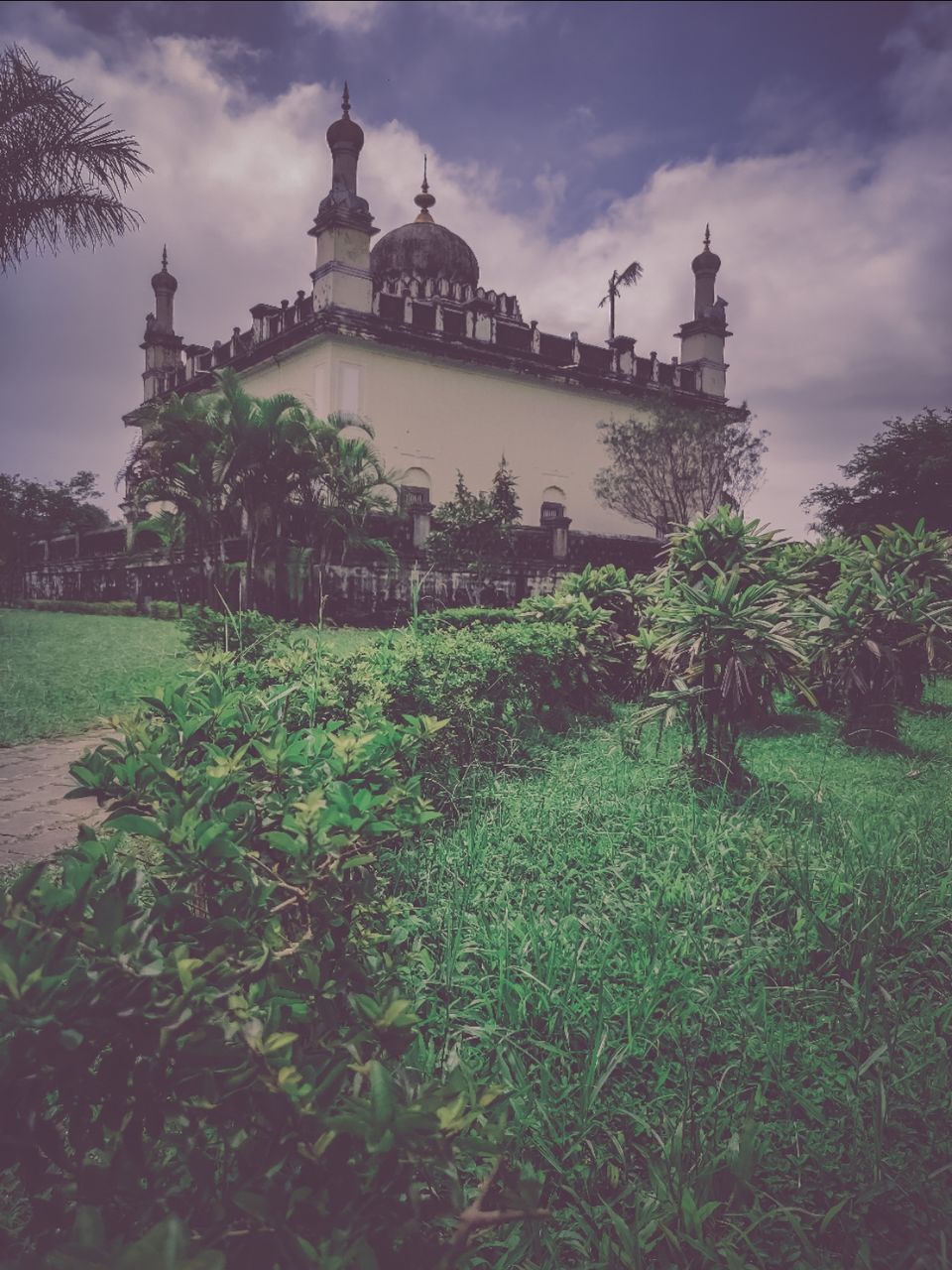 Finally, I reached the most famous place in Coorg the abbey falls. The road to abbey fall is beautiful surround by the valley. Abbey falls located between the natural greenery of coffee plantations and spice estates are blessed with stunning beauty and serene calm. The falls has a wild beauty. Water cascading over rocks into the pool. The roaring sound of the waterfalls can be heard from the road. Try to go in the early morning or noon, because this place is surrounded by a maximum number of tourists.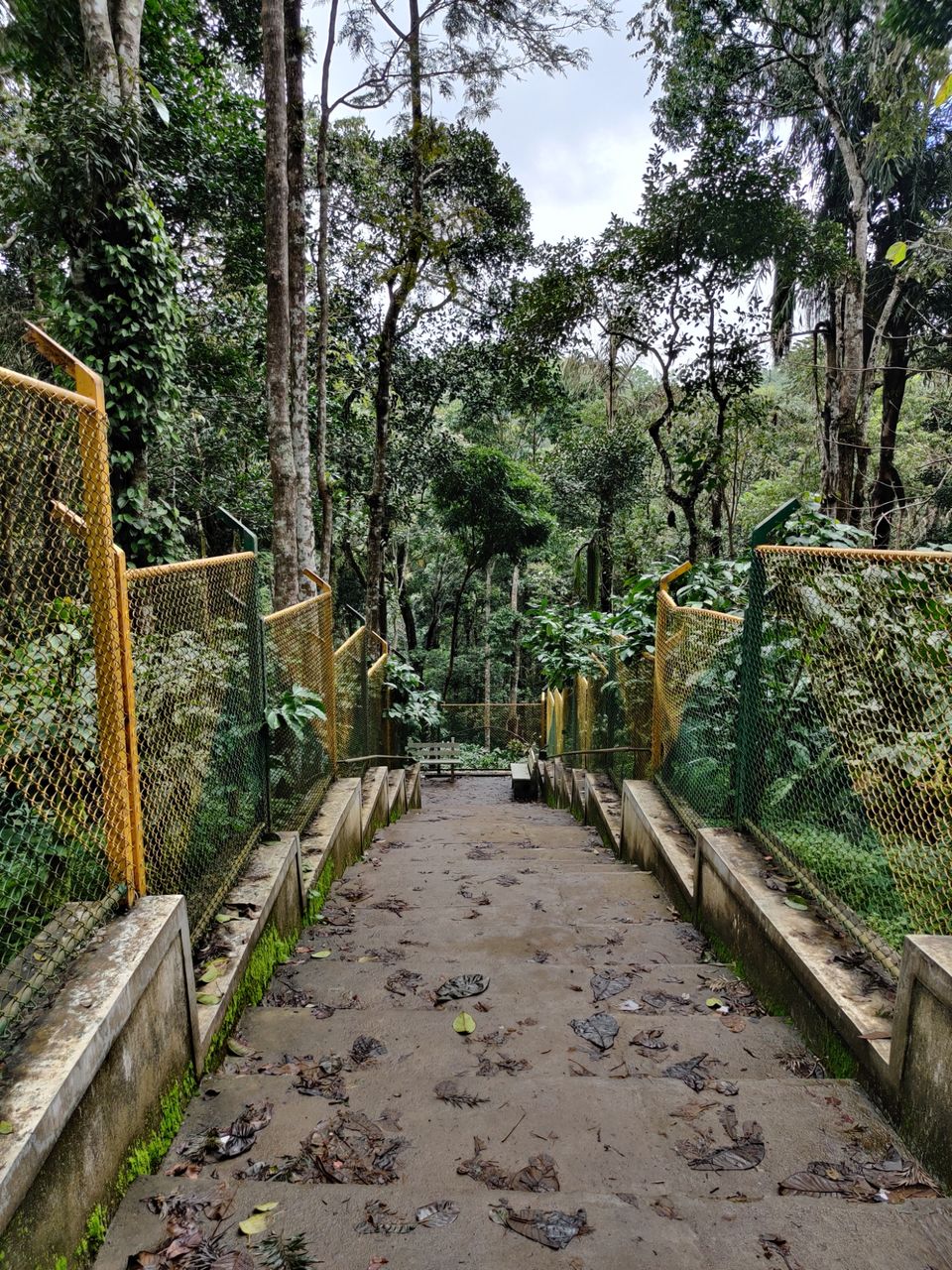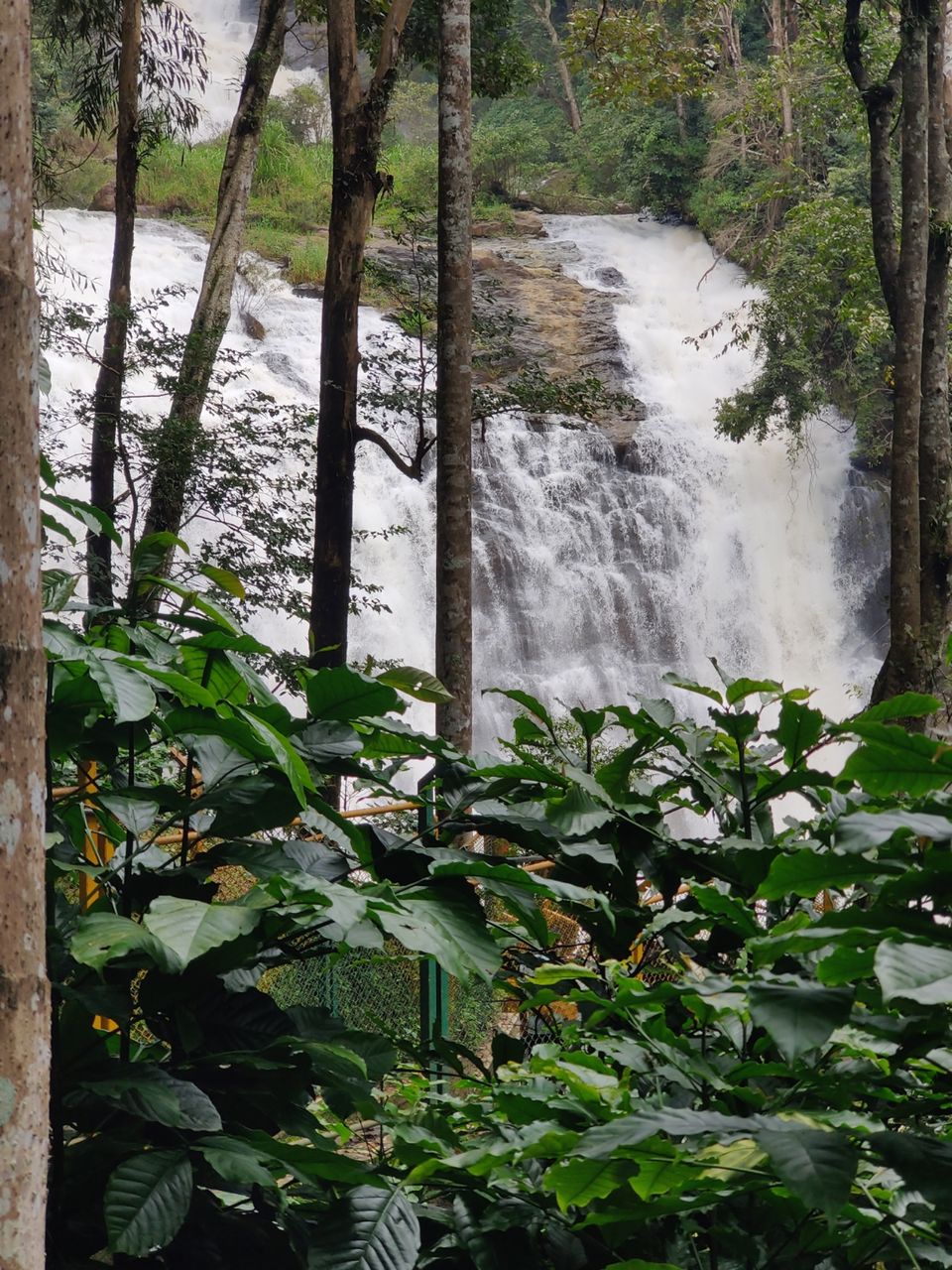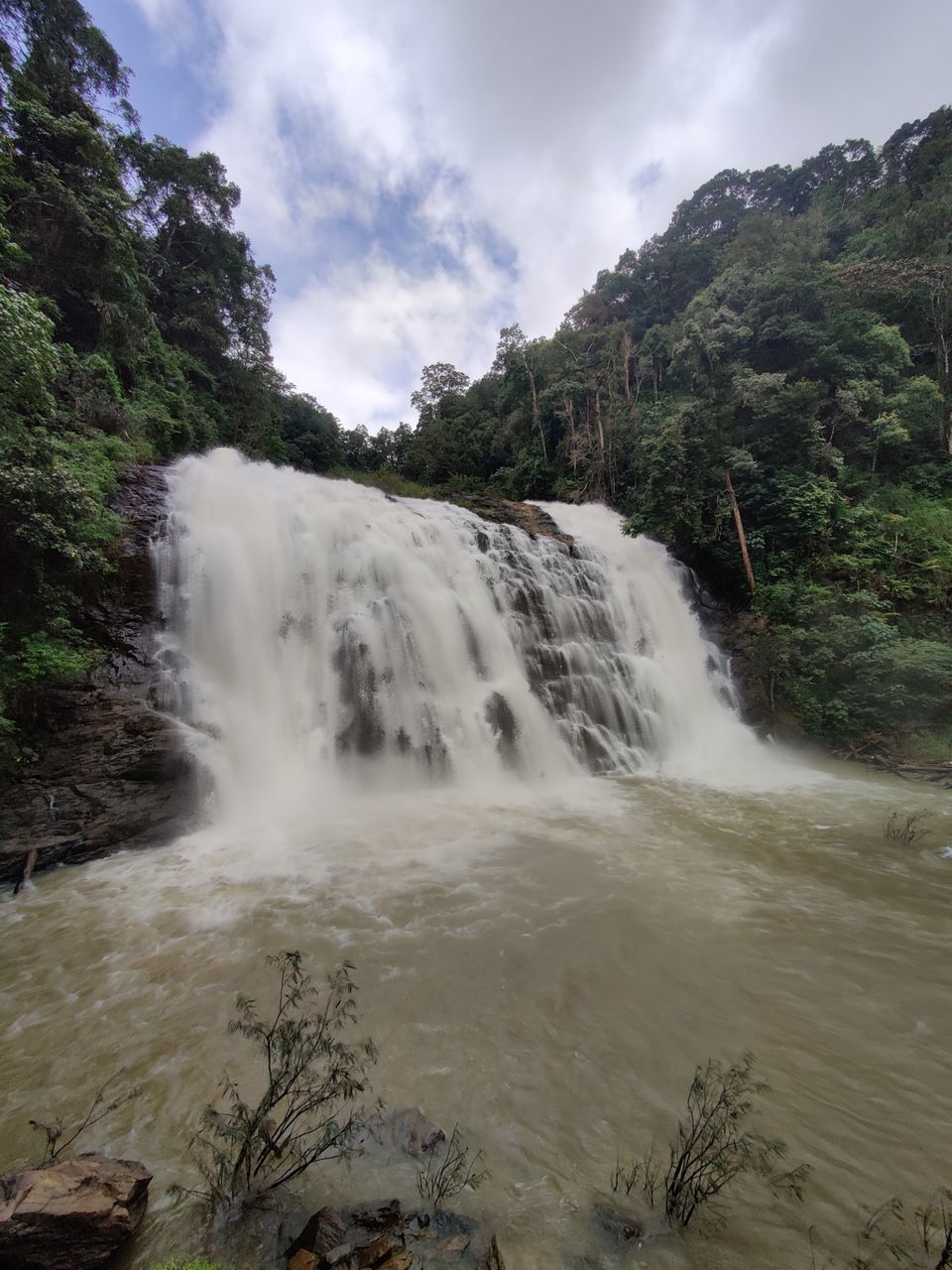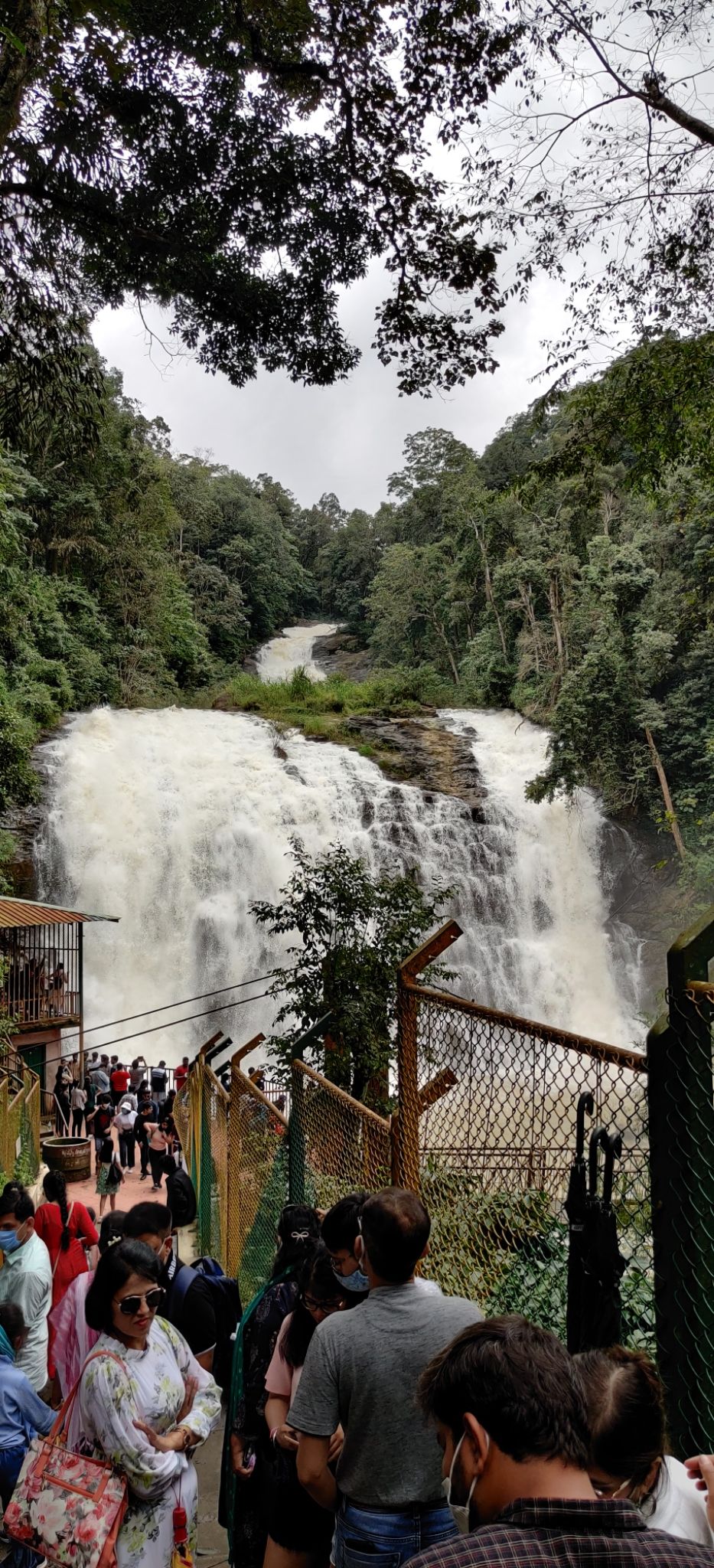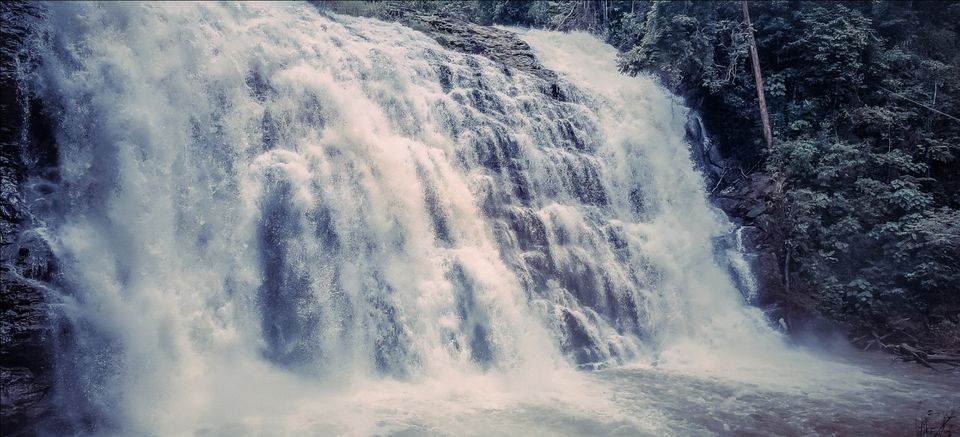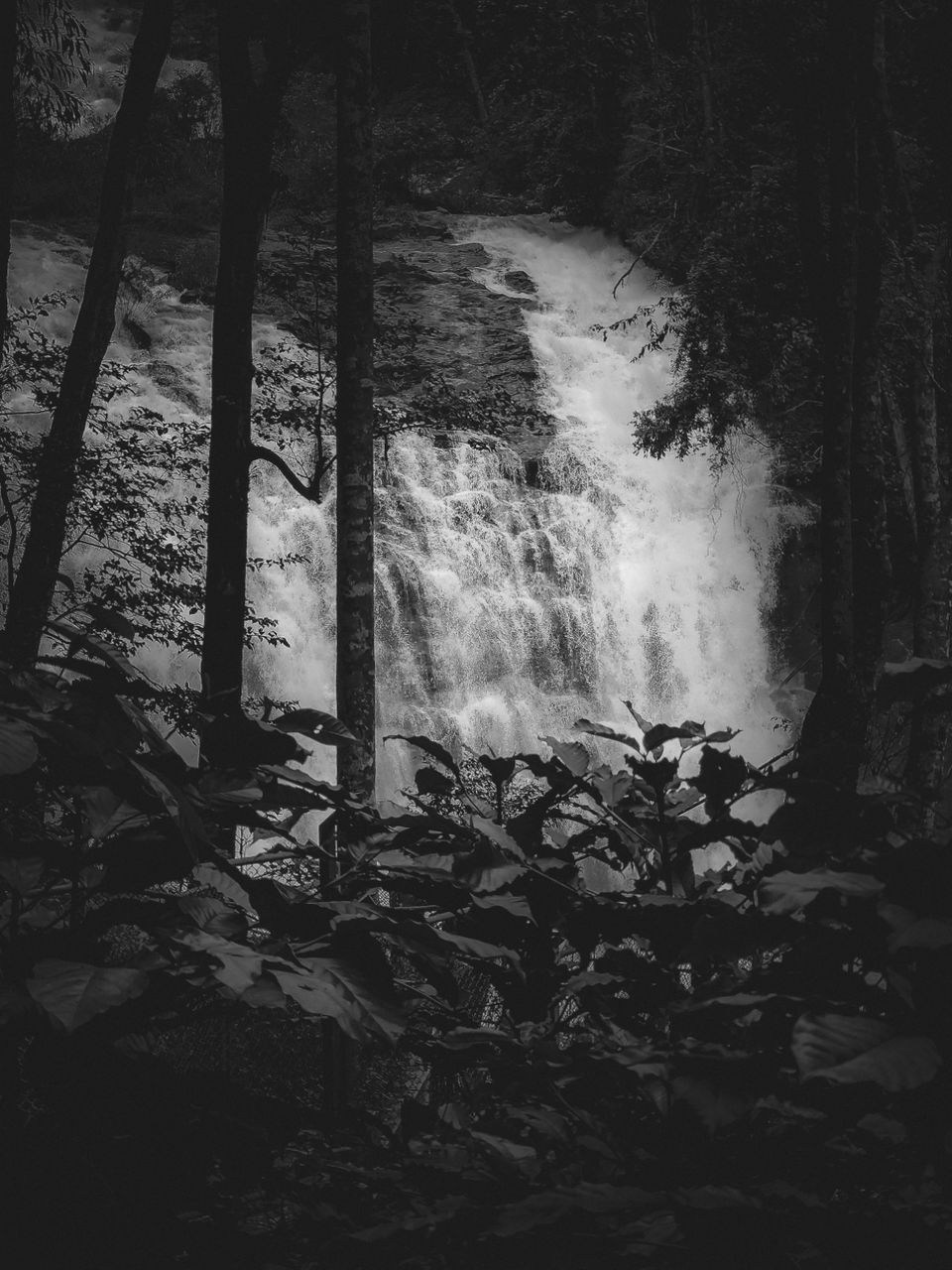 From there I went to mandalpatti, you can't go by car there, to reach there you need to hire a jeep from nearby Abbey waterfall, they will charge around 1500-1800 but trust me the view and road to mandalpatti is a surreal experience one can get. It is best to visit during the months of November to January. Although the place is covered with mist during this time, Mandalpatti offers a picturesque setting. You will be amazed at the view of the area around from the top of Mandalpatti.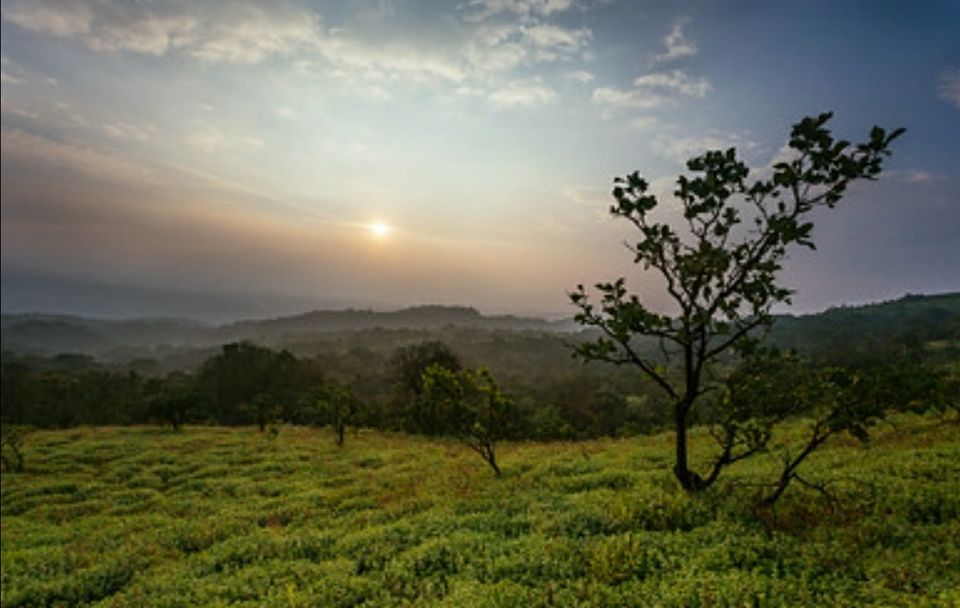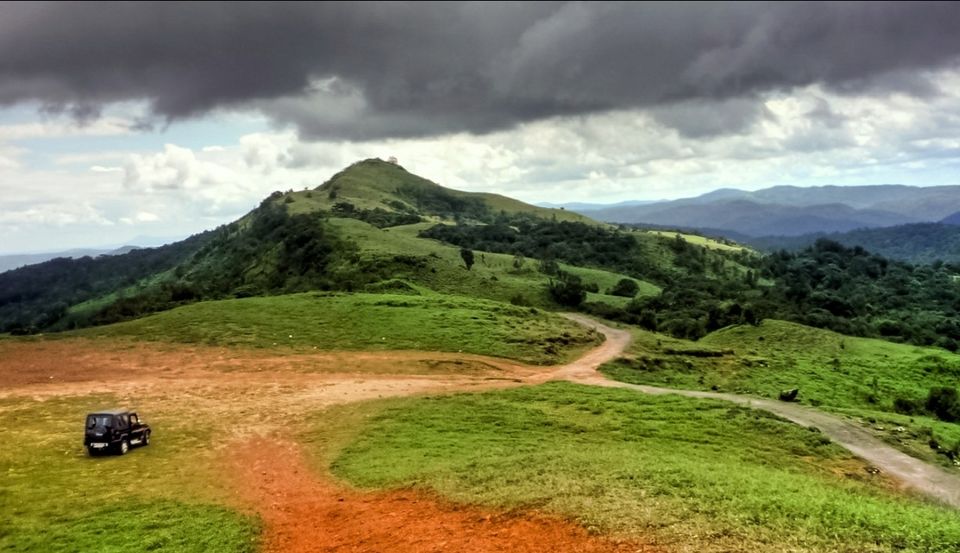 then the last place I went to is some unknown sunset point in madikeri, that's the best part to explore the place with local people, you can see some unexplored places.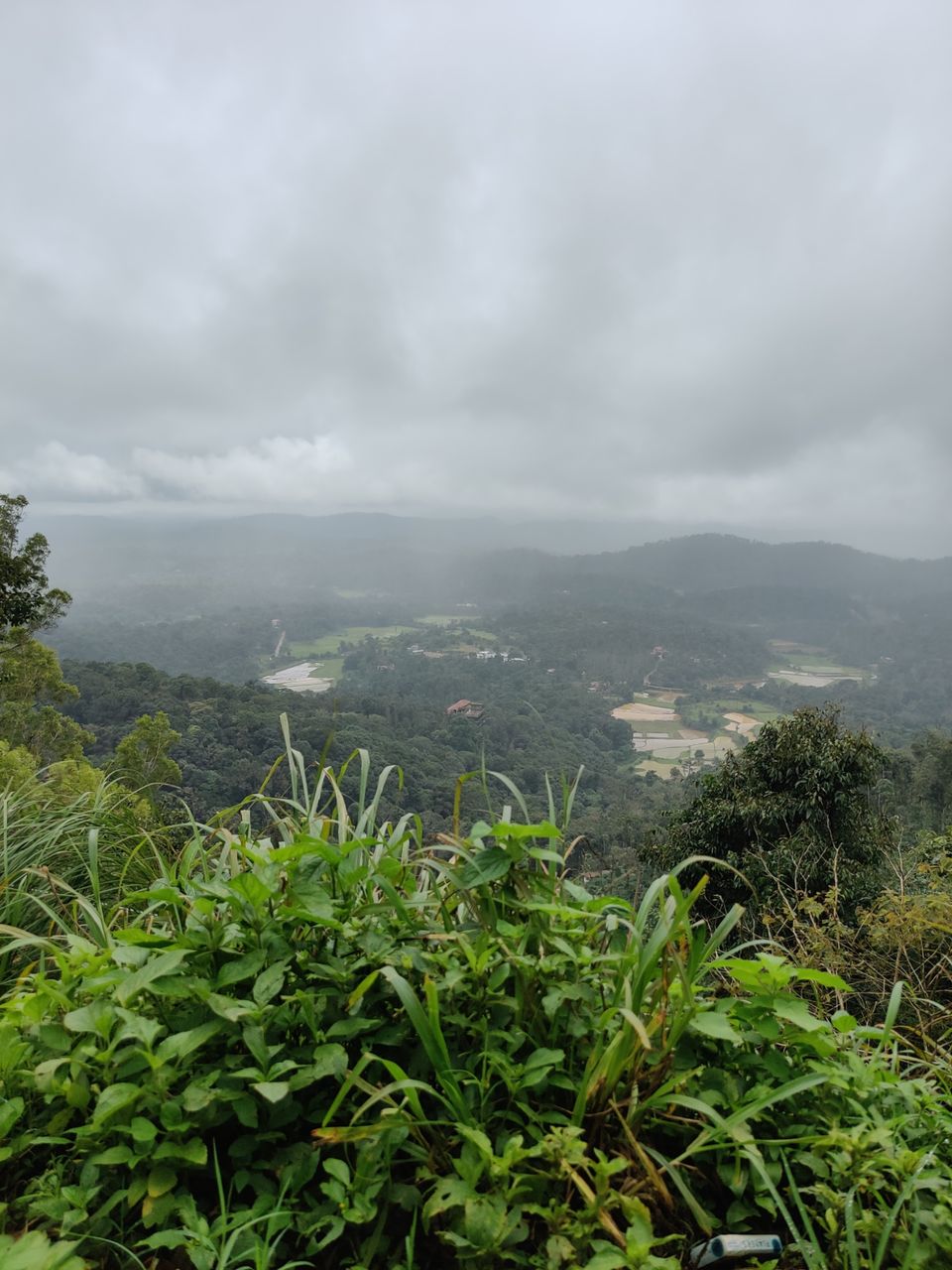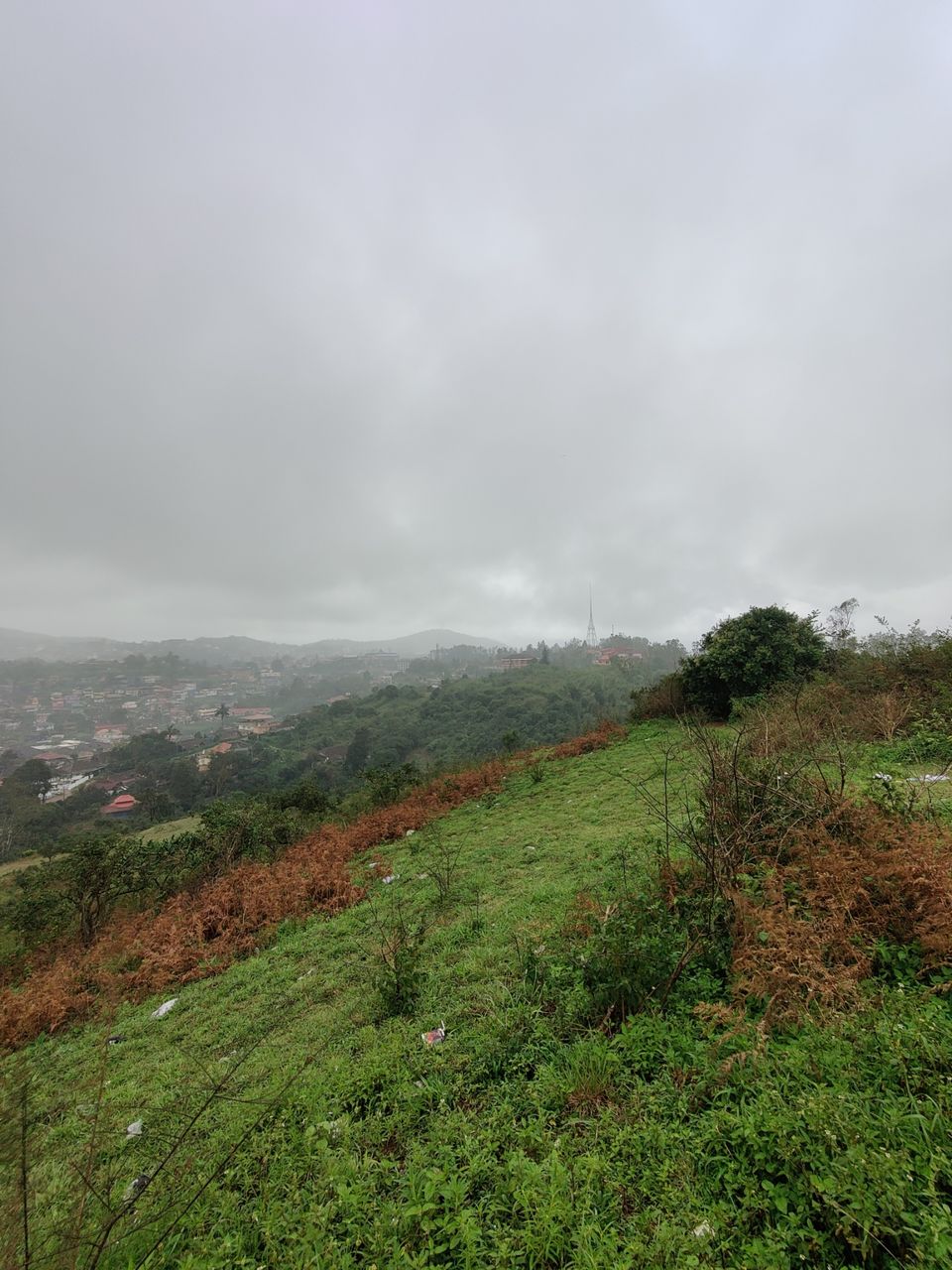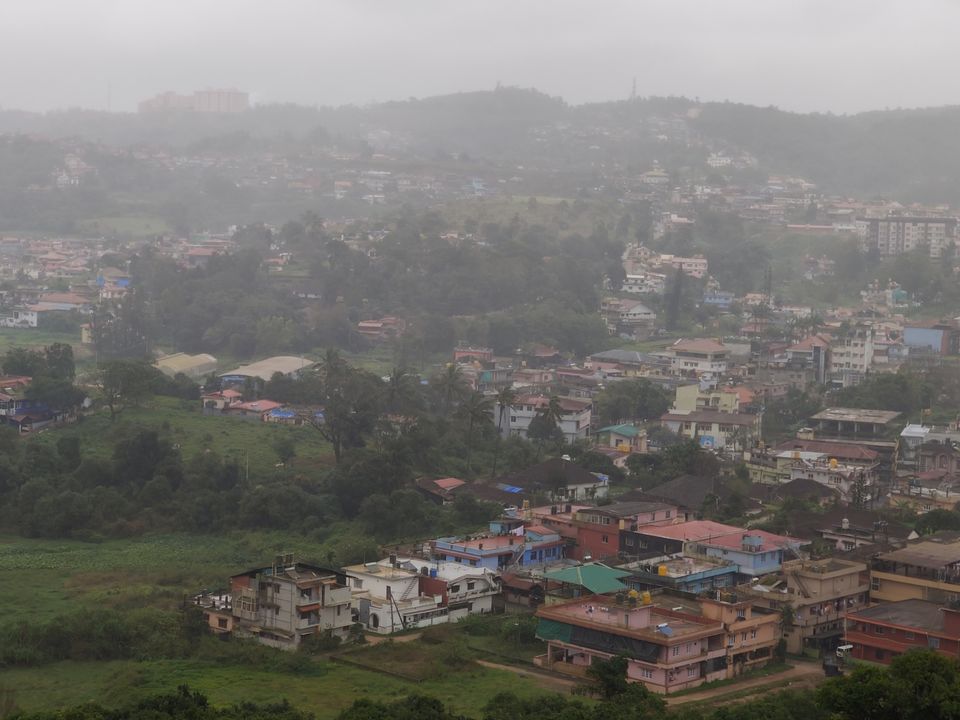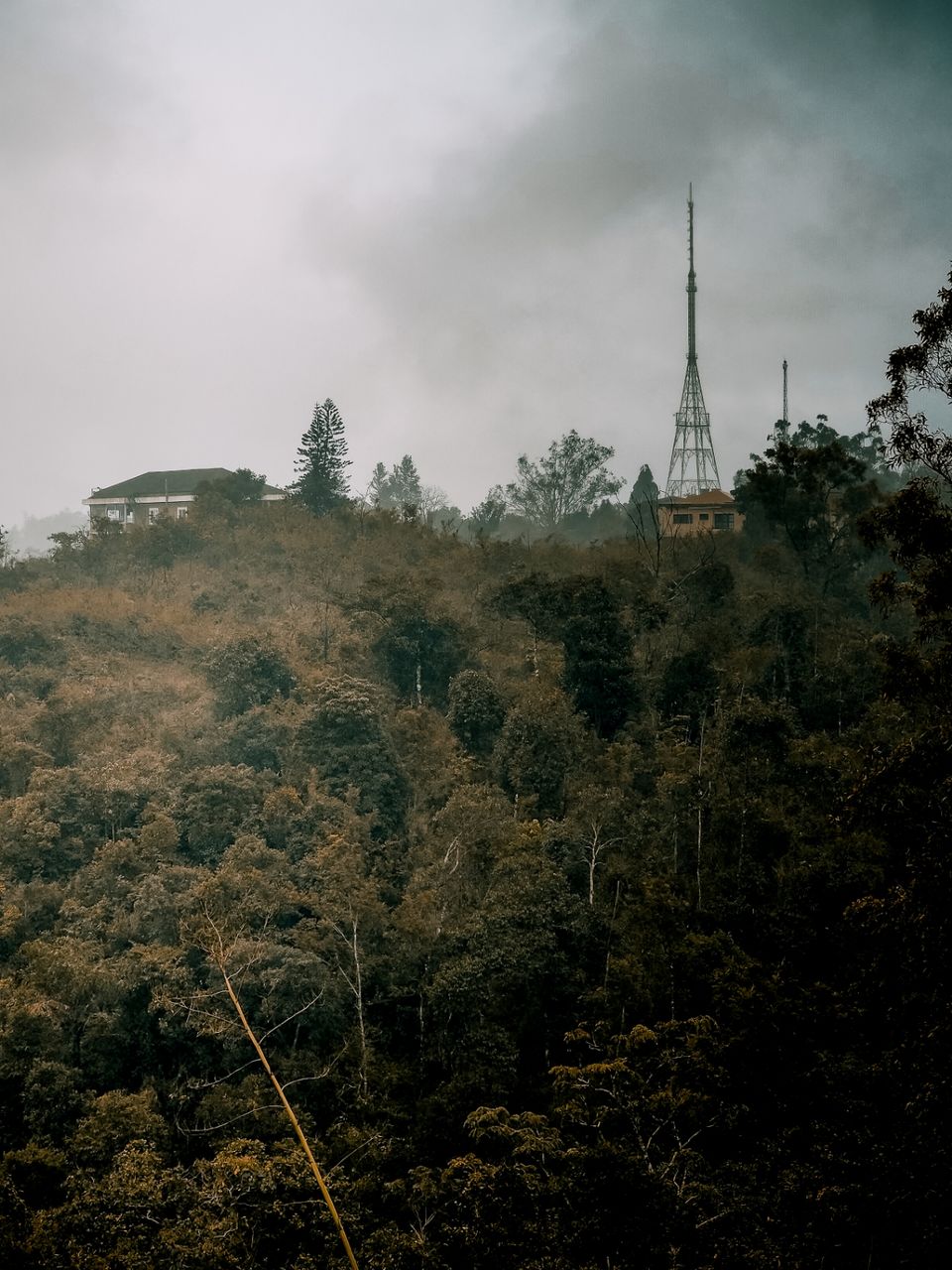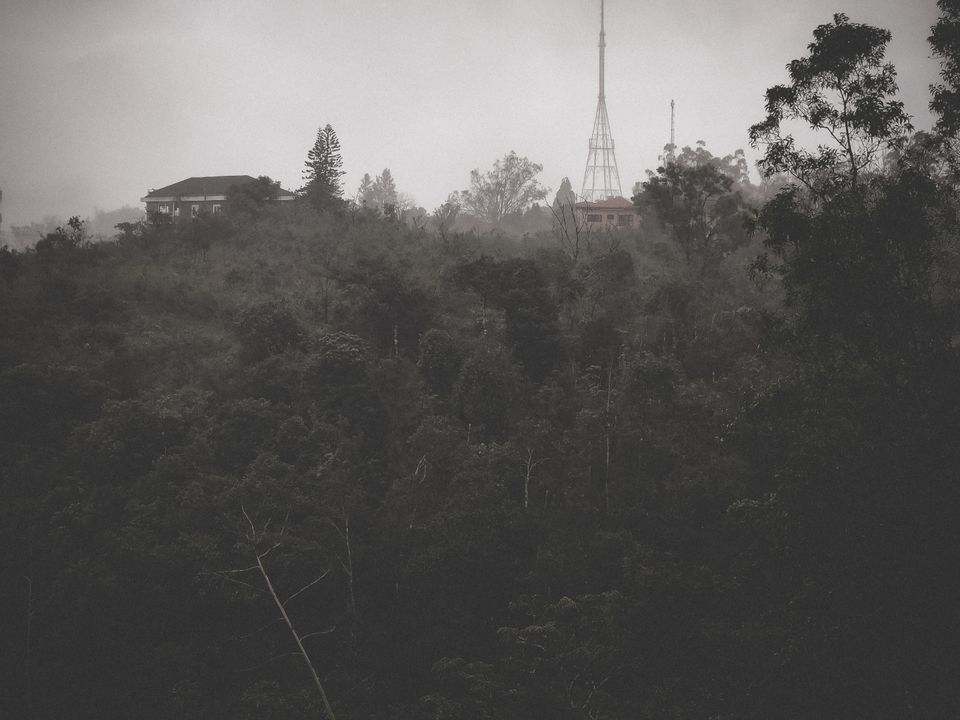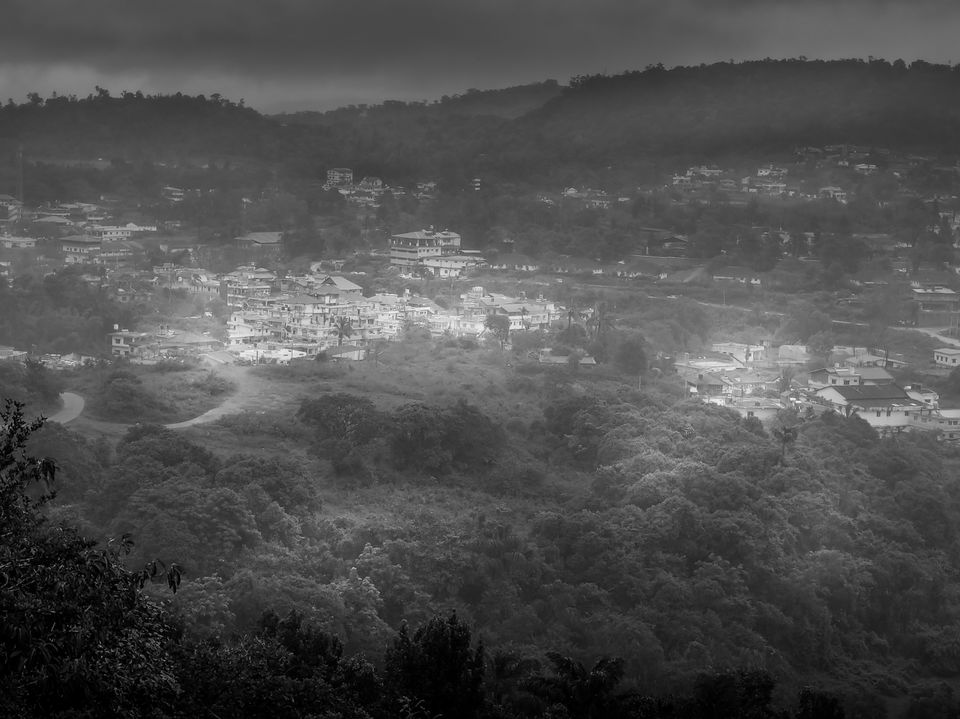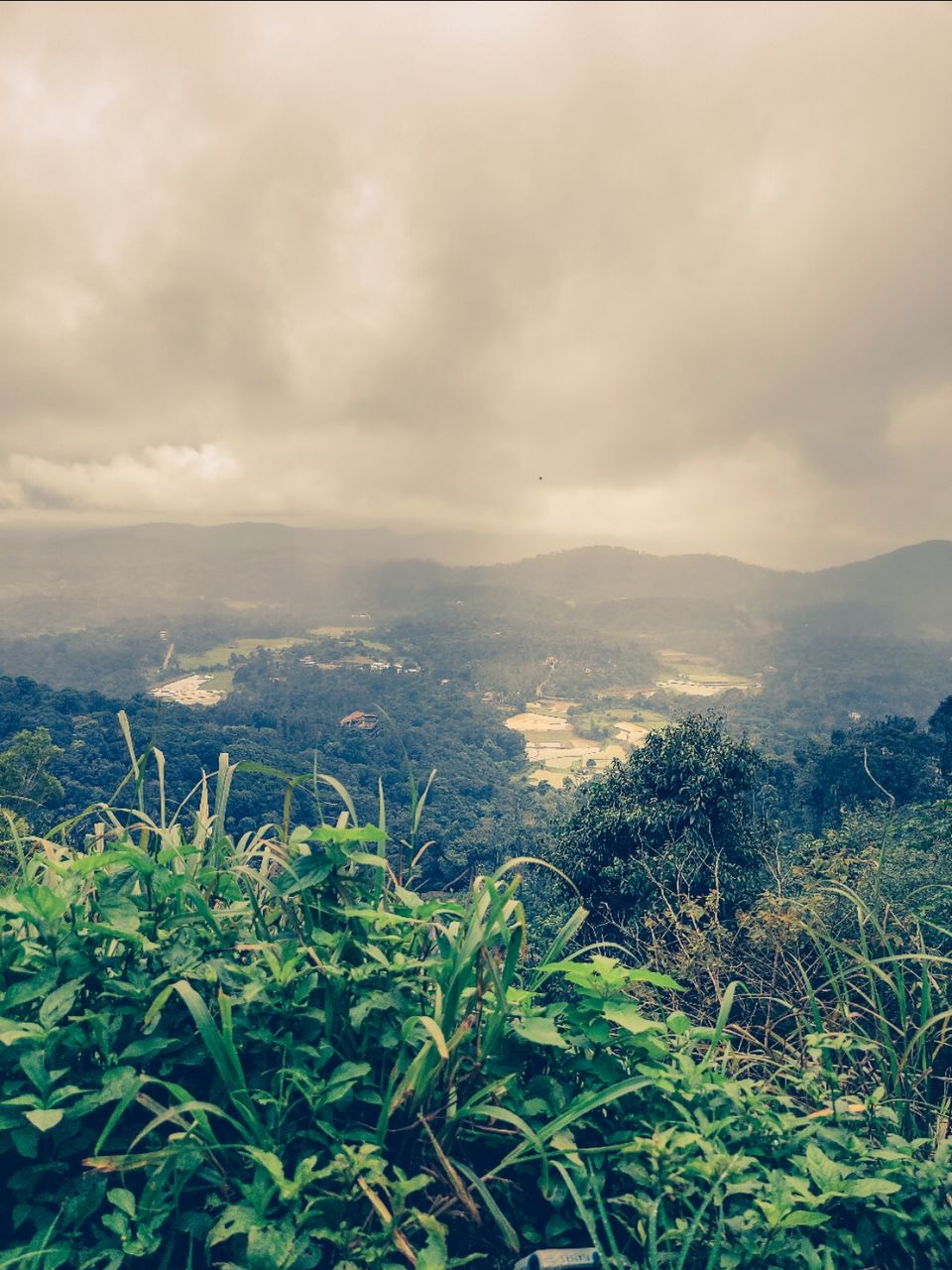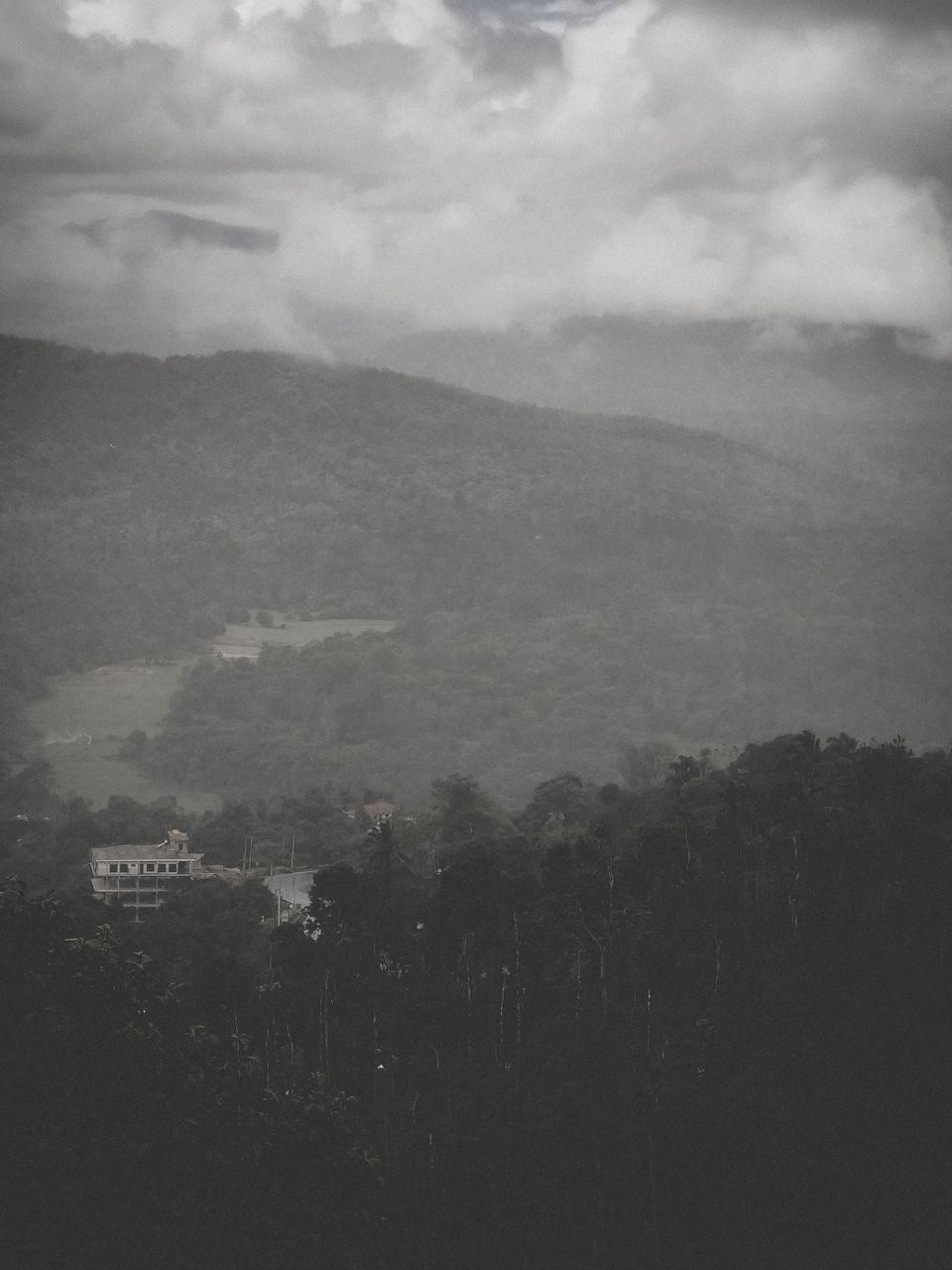 This is my last day in Coorg, so I started early, my schedule was to explore places in Kushal Nagar and coffee plantations in Coorg and after that catch a bus in the afternoon to Bangalore.
I started my day visiting dubare elephant camp, do note or gets closed by 12 so one need to visit early. Dubare Elephant Camp is situated on the banks of River Kaveri in Coorg district of Karnataka state. A popular tourist spot, the camp attracts tourists, especially wildlife enthusiasts from all over the world. It presents tourists with an opportunity to be close to elephants and engage in various activities related to them.
Previously people can do river rafting also there but due to covid, it's closed. So take a boat ferry to visit the elephant camp and enjoy there with nature and elephants.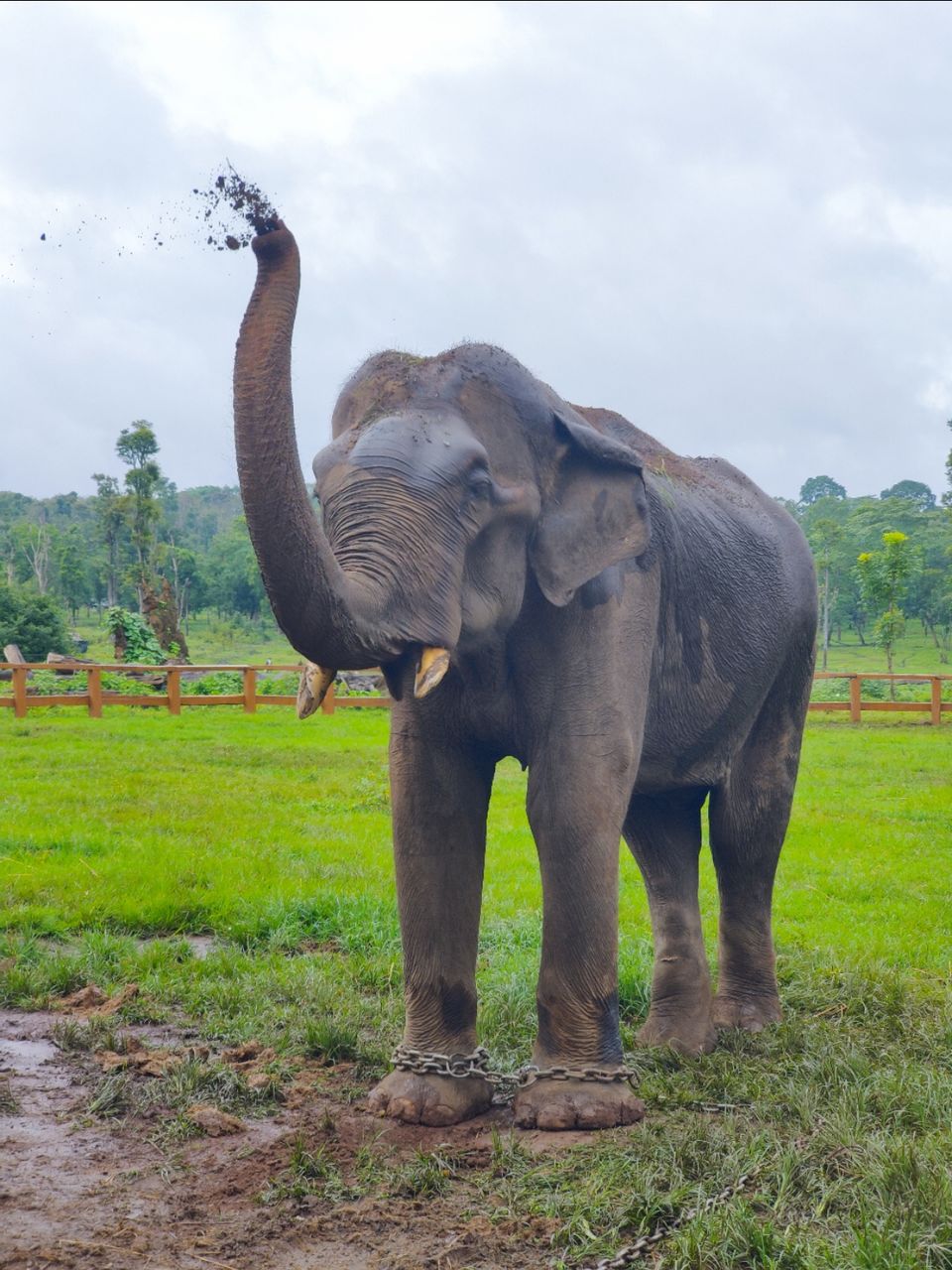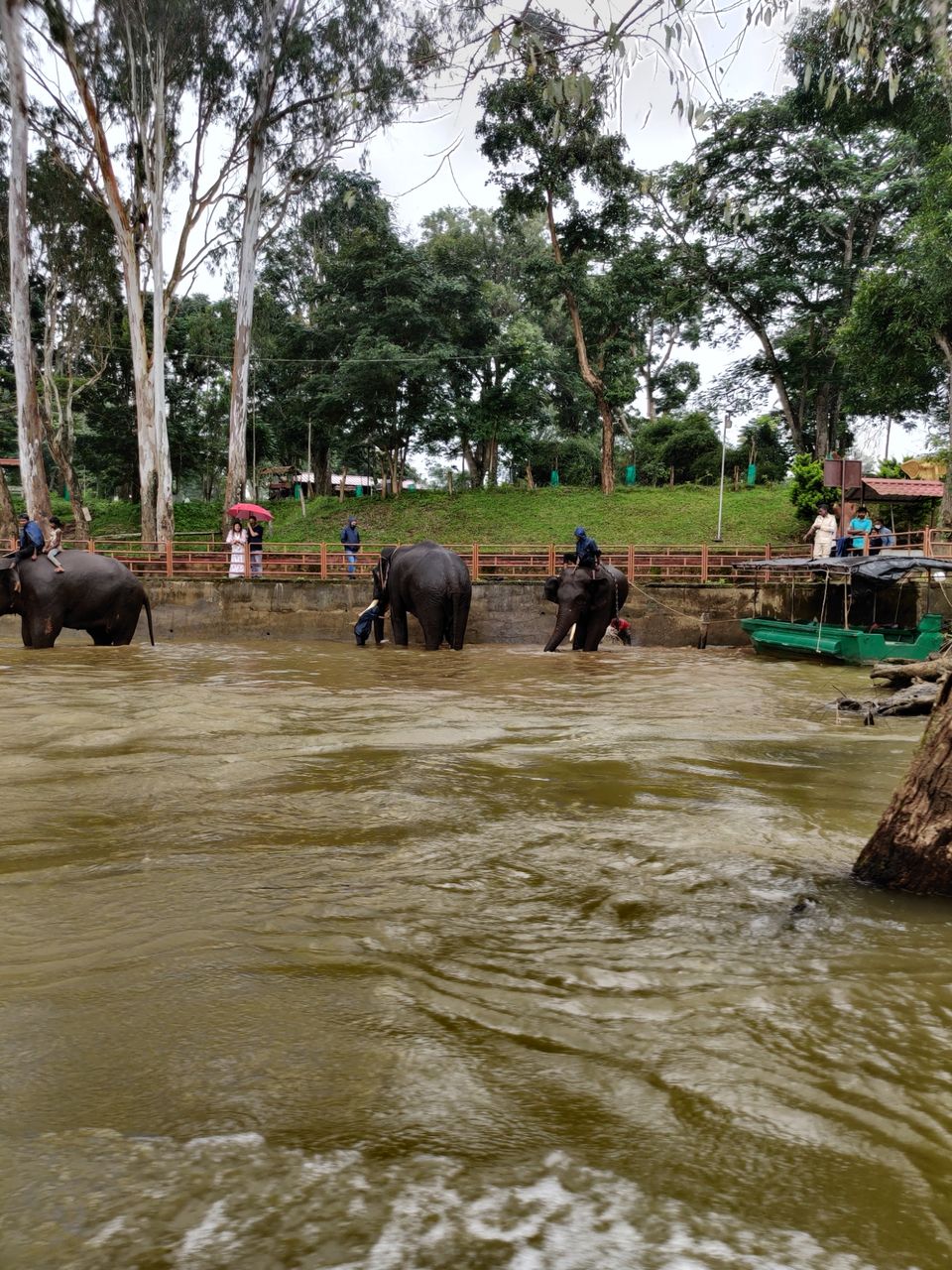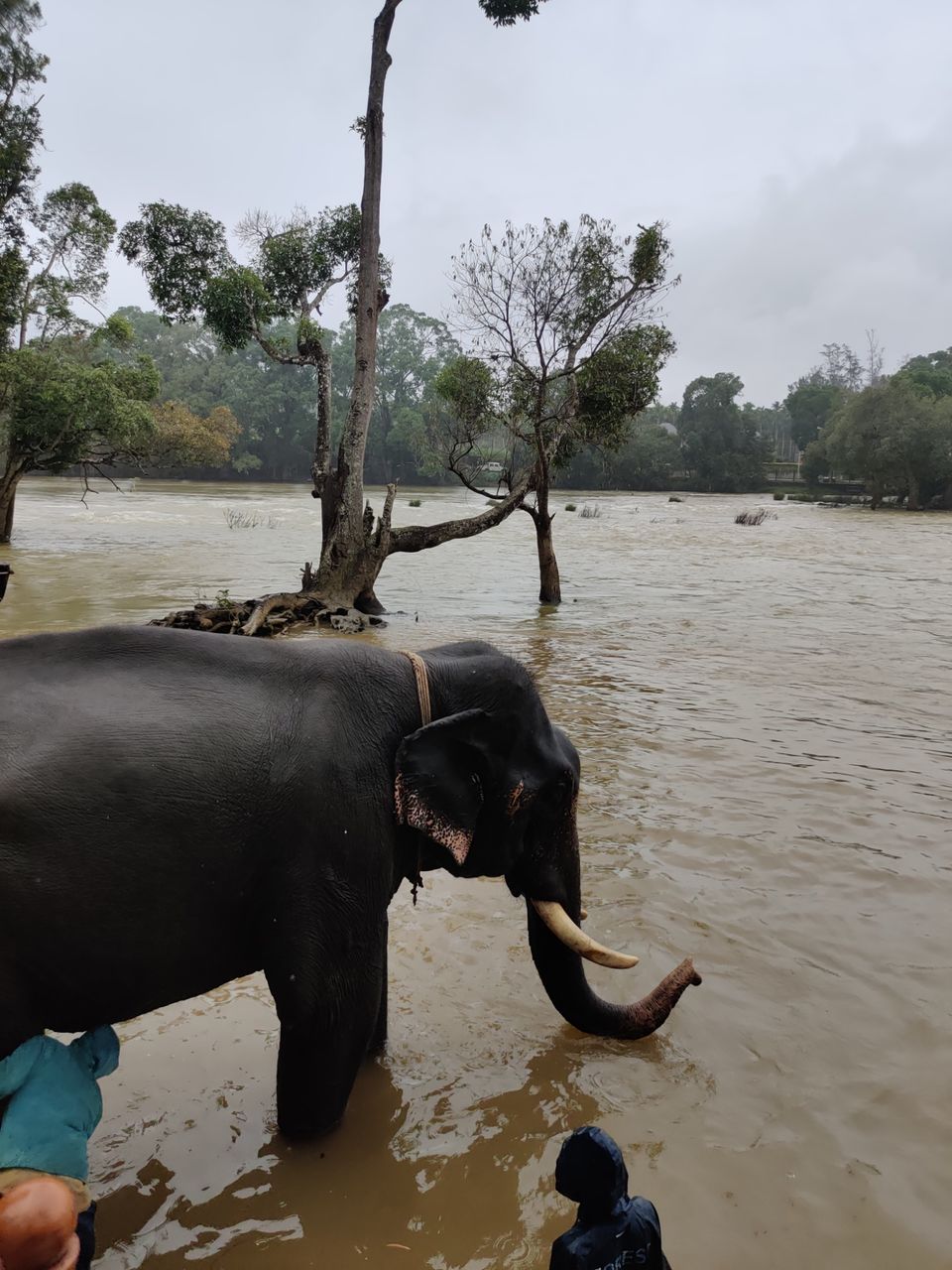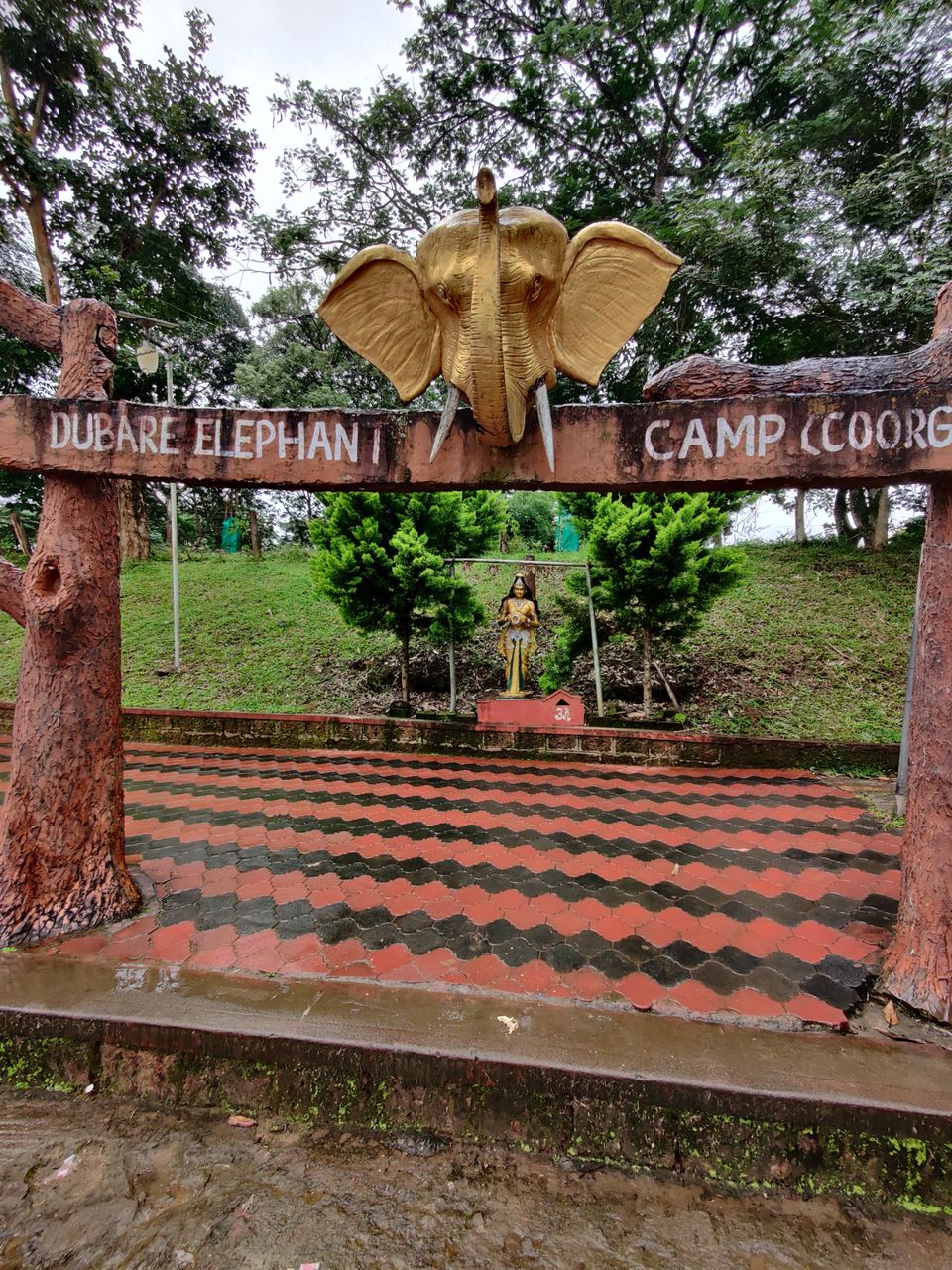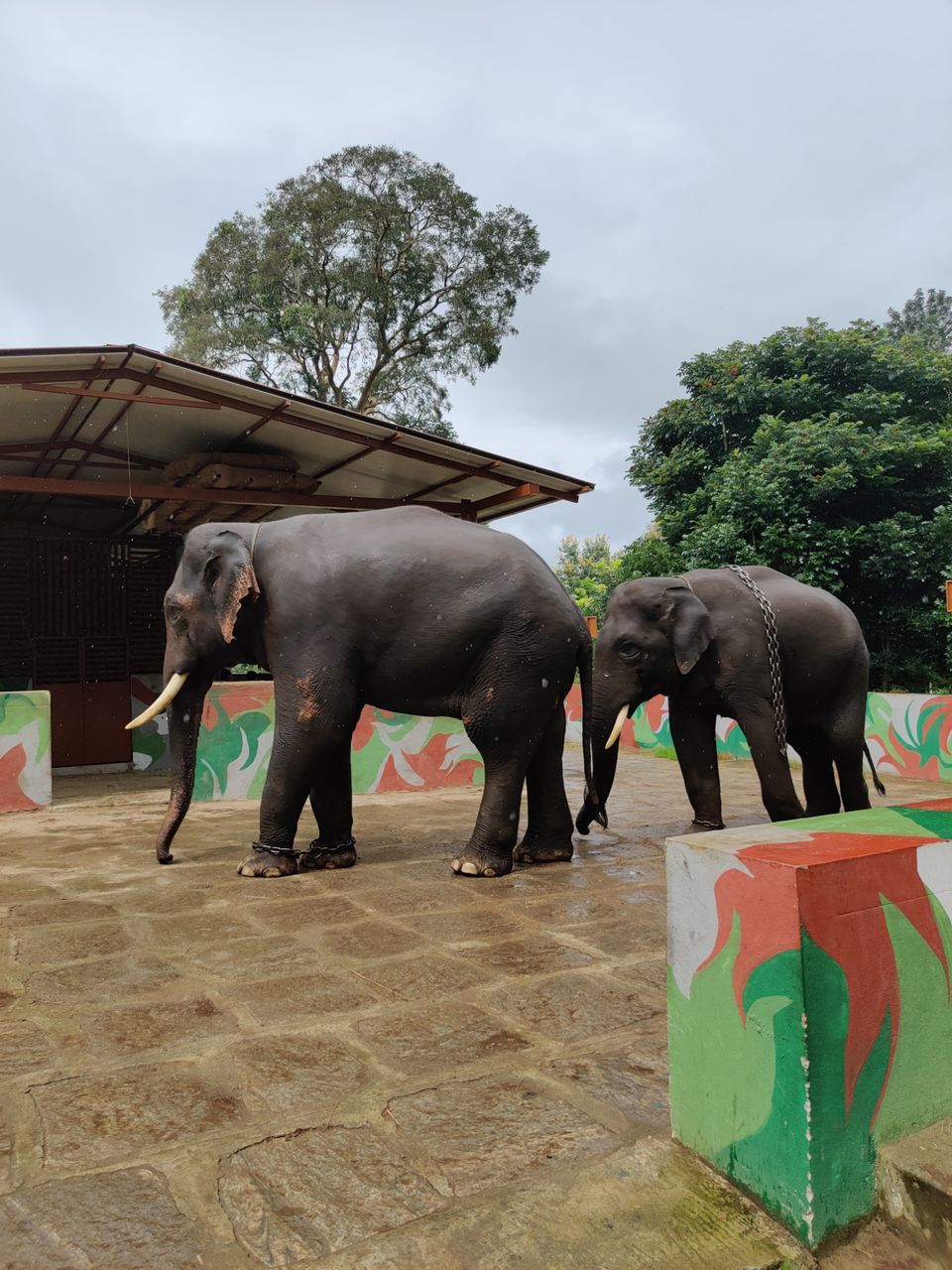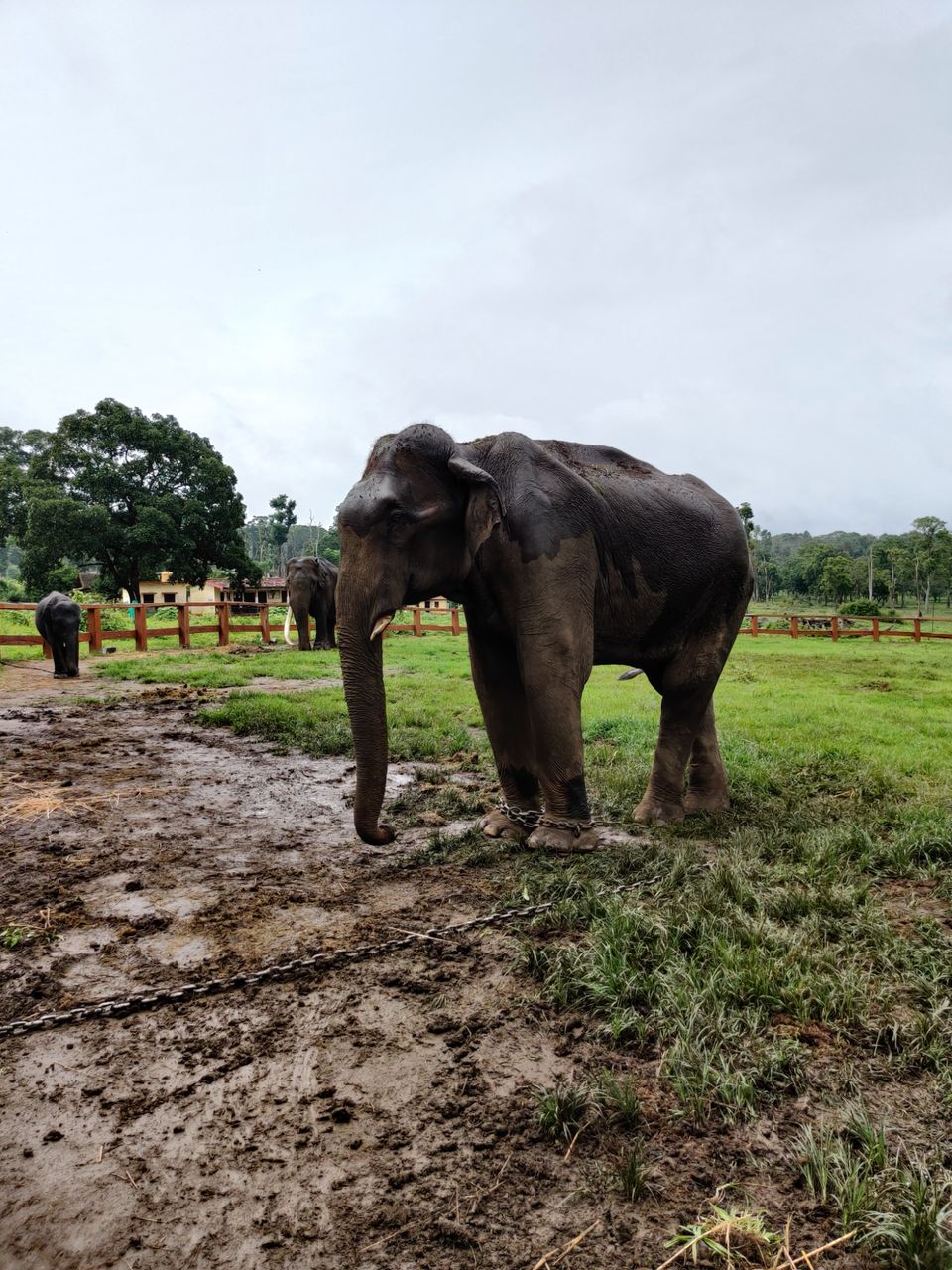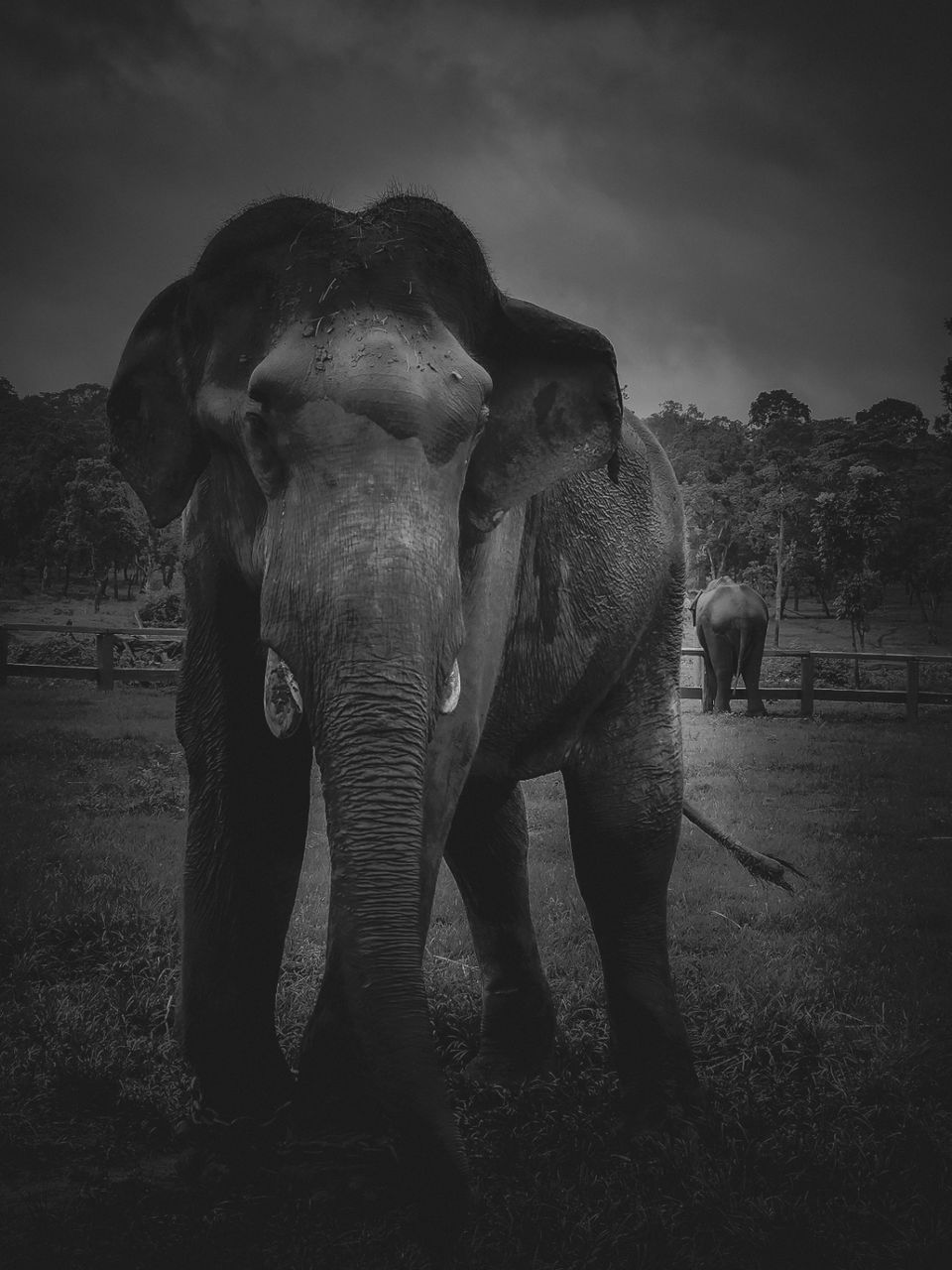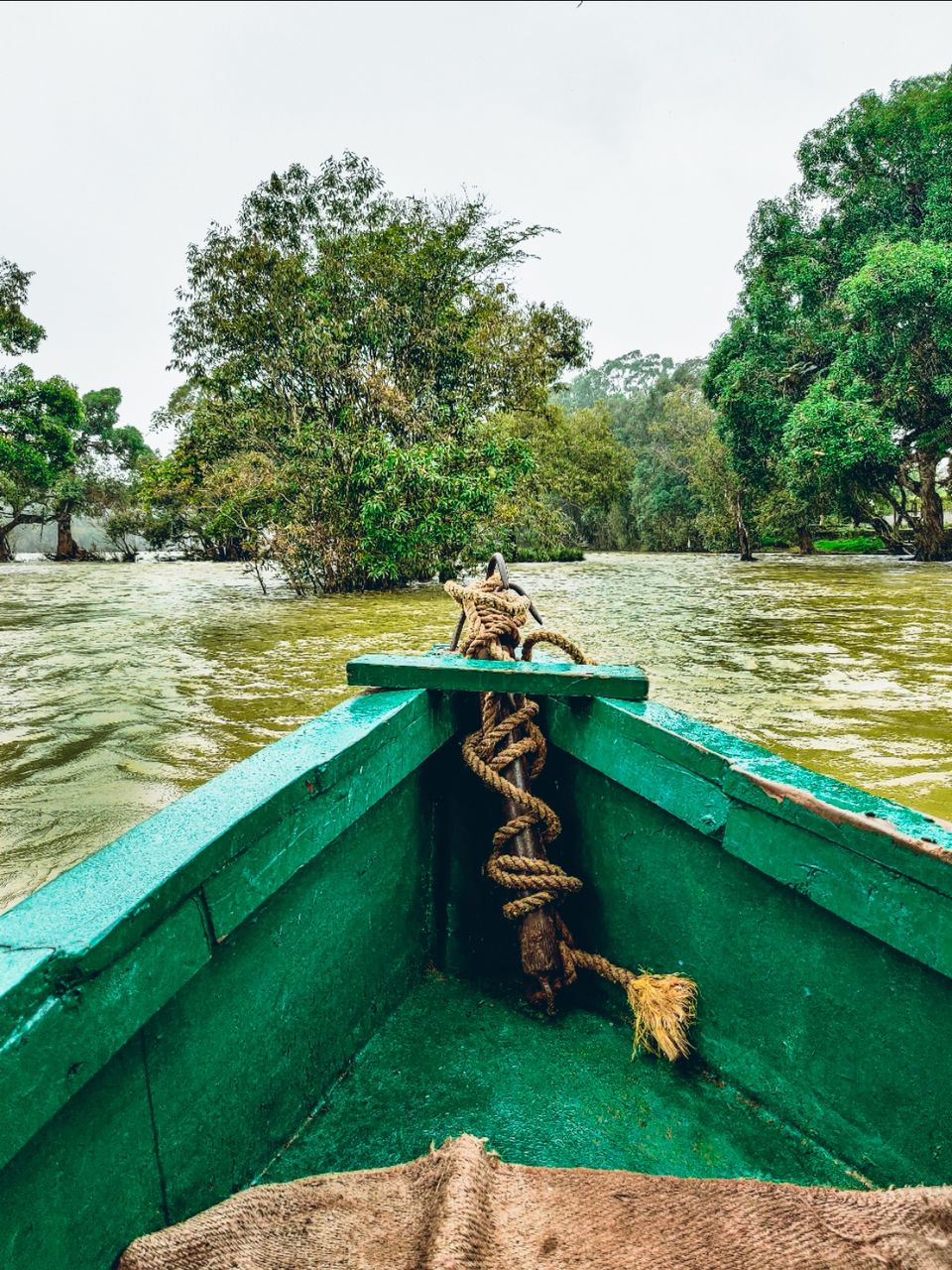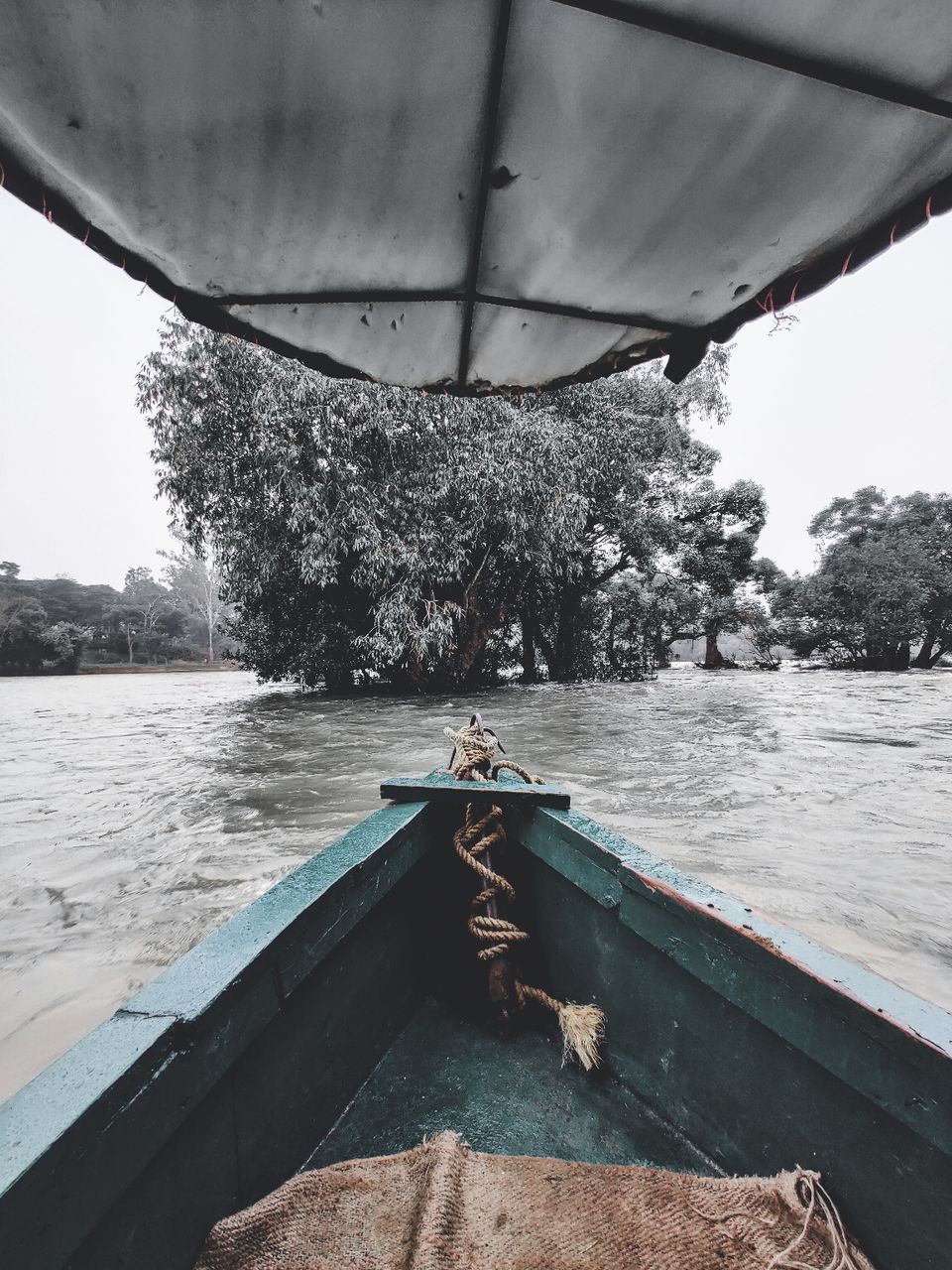 From there I went to chiklihole reservoir. Chiklihole Reservoir is place to be visited if your time permits. The place is away from the usual crowd at popular tourist spots and offers some calm and peace to its visitors. The water of the dam flowing beautifully and the lushness of area around create a refreshing atmosphere.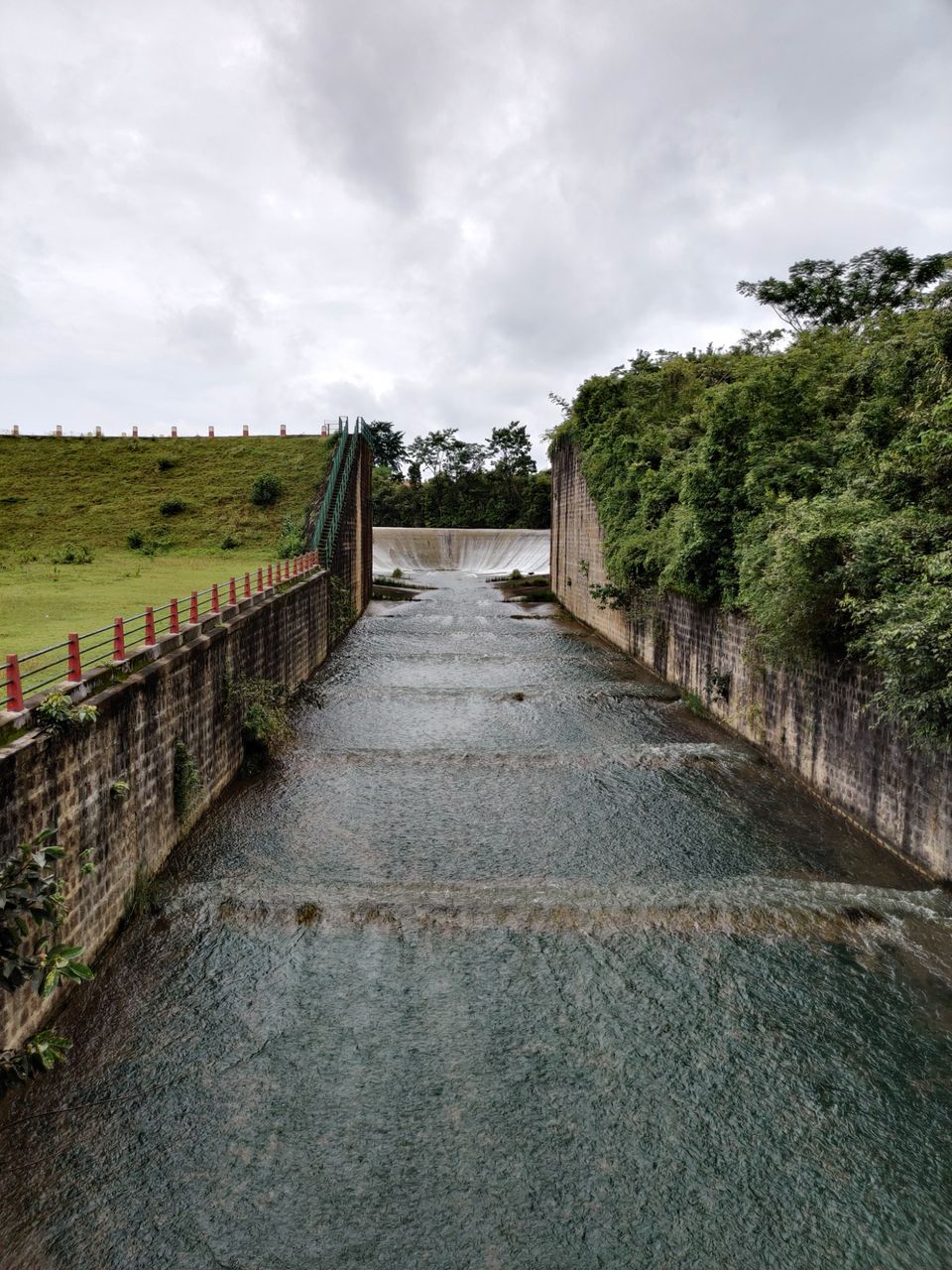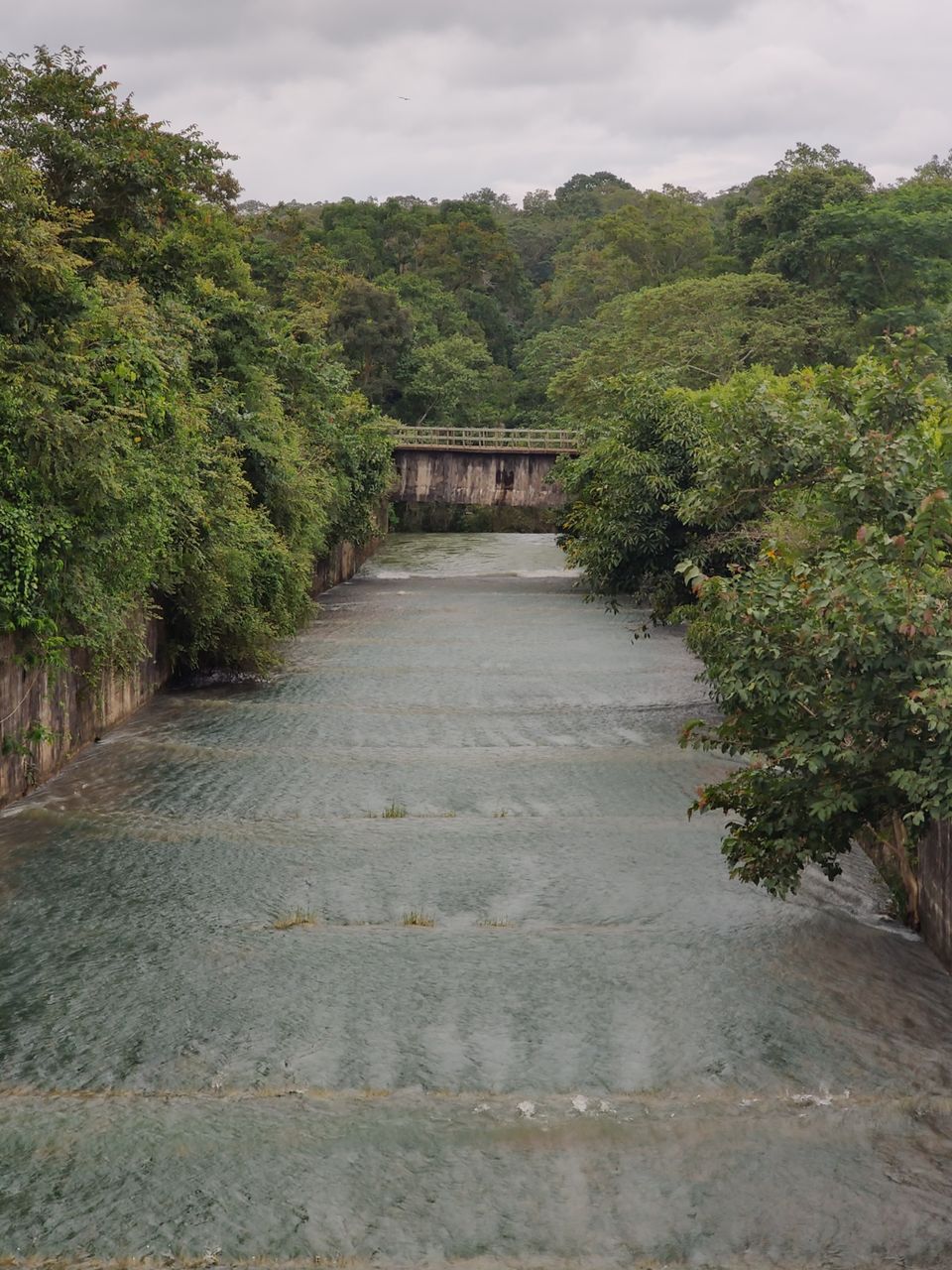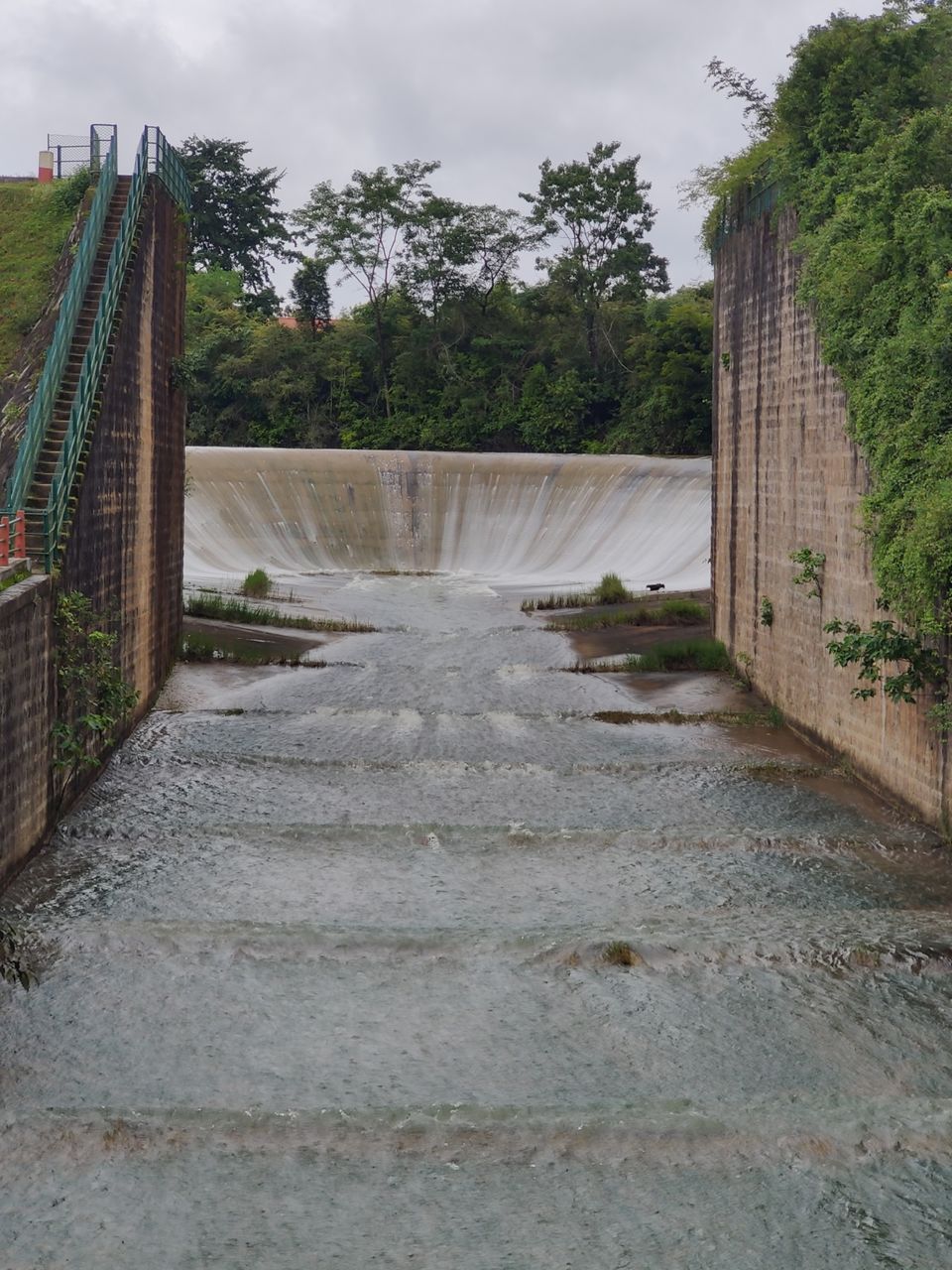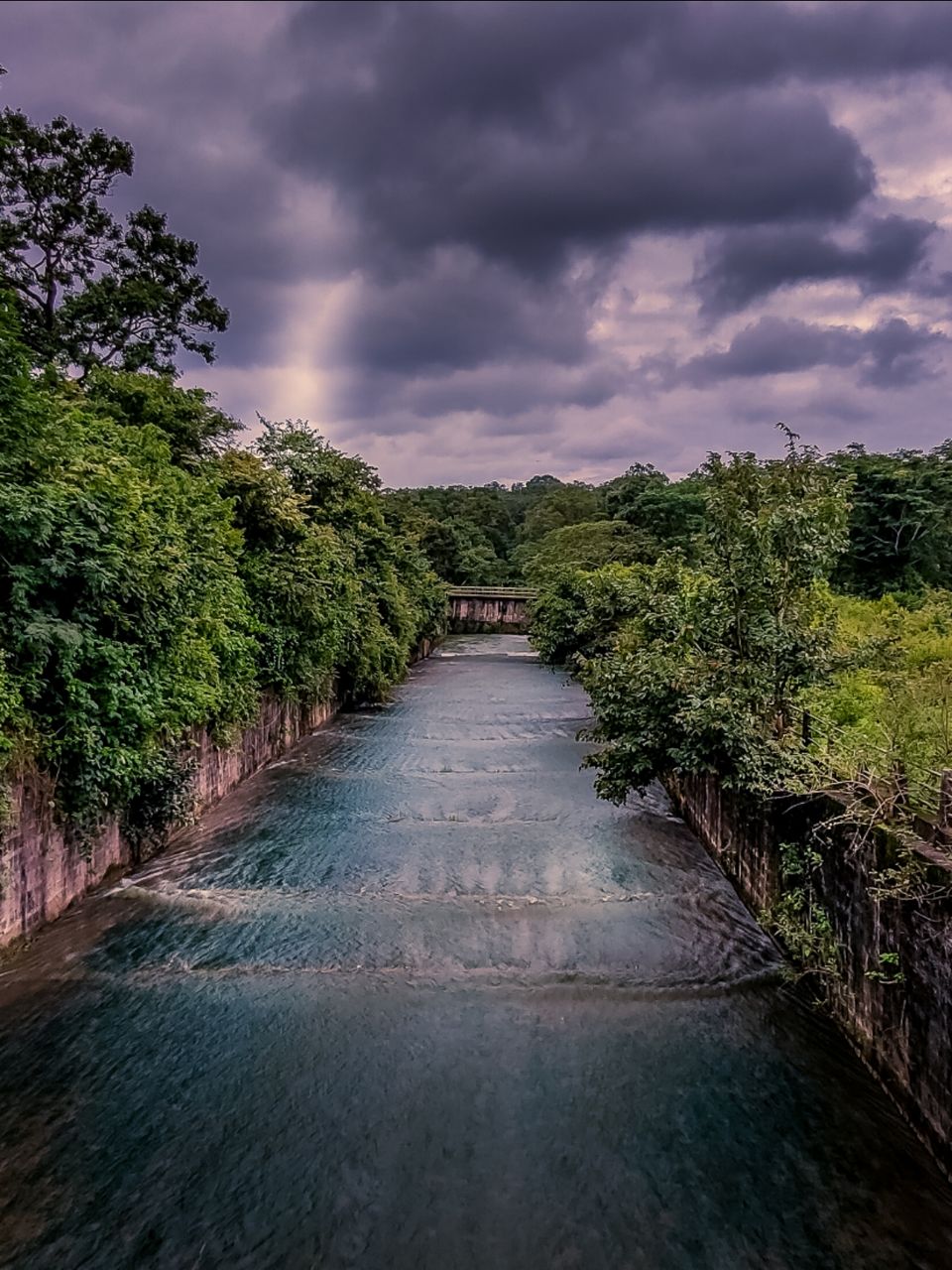 Then I went to nisargadham which is the bamboo forest area of Coorg. Nisargadhama Ecological Park is tucked between a lush coverage of bamboo groves and a serene Kaveri river. Standing at a distance of 28 km from Coorg, this place amplifies the overall beauty of Coorg. Stretched across a land cover of 64 acres, this place is abundantly blessed with a good variety of flora and fauna.
Mostly I enjoyed there is a hanging bridge under which Kavery river flows and bird garden having small little birds.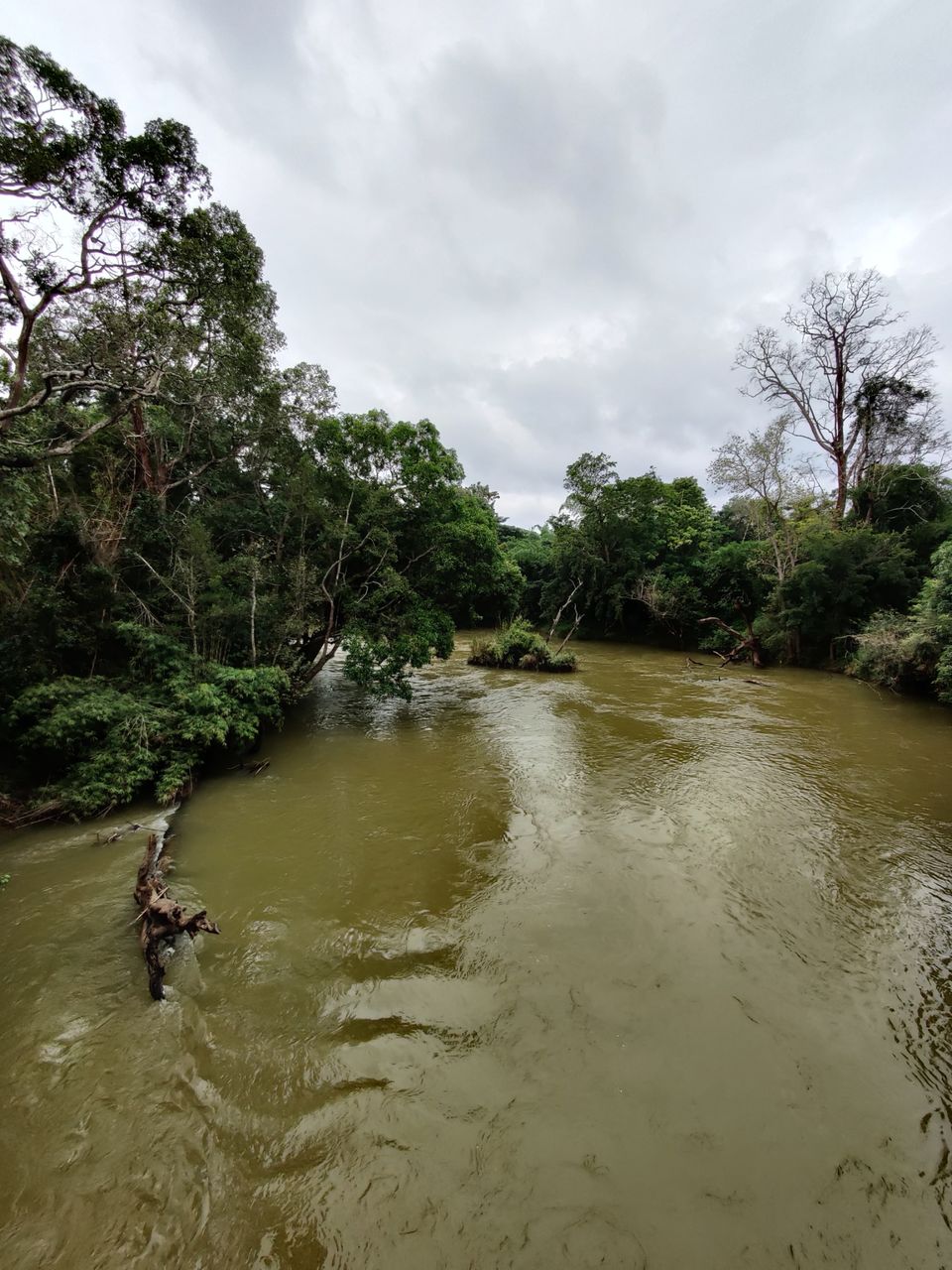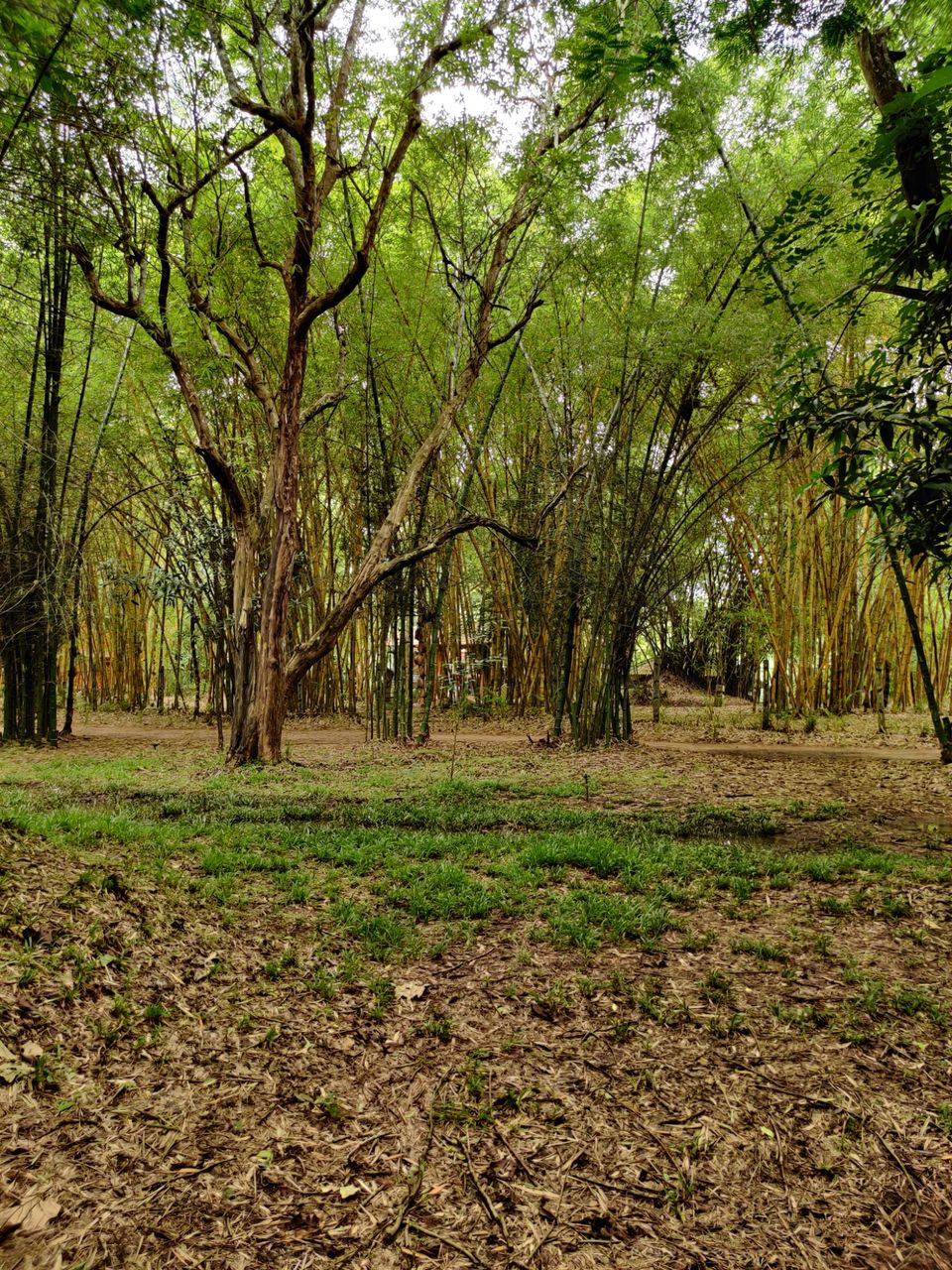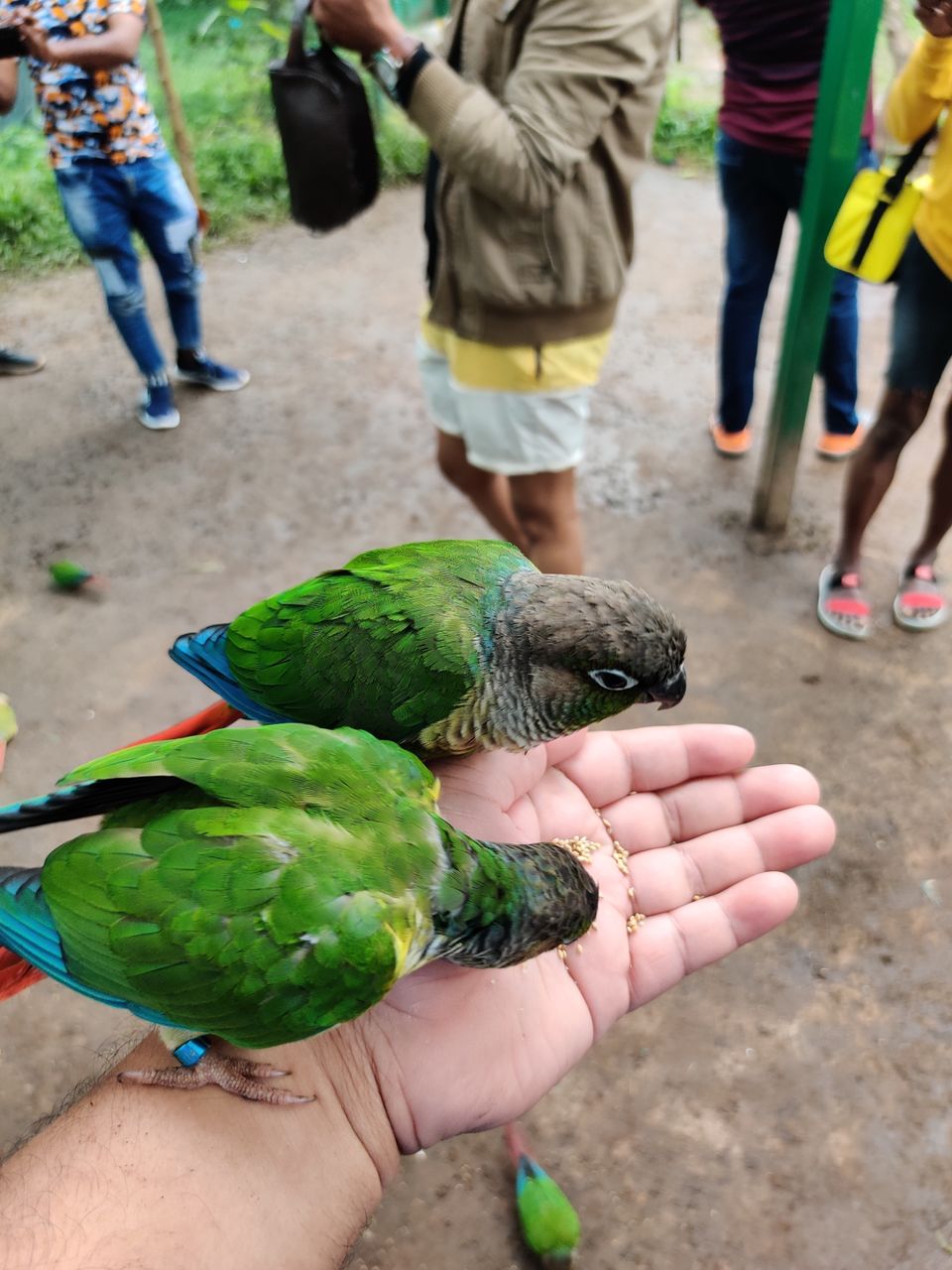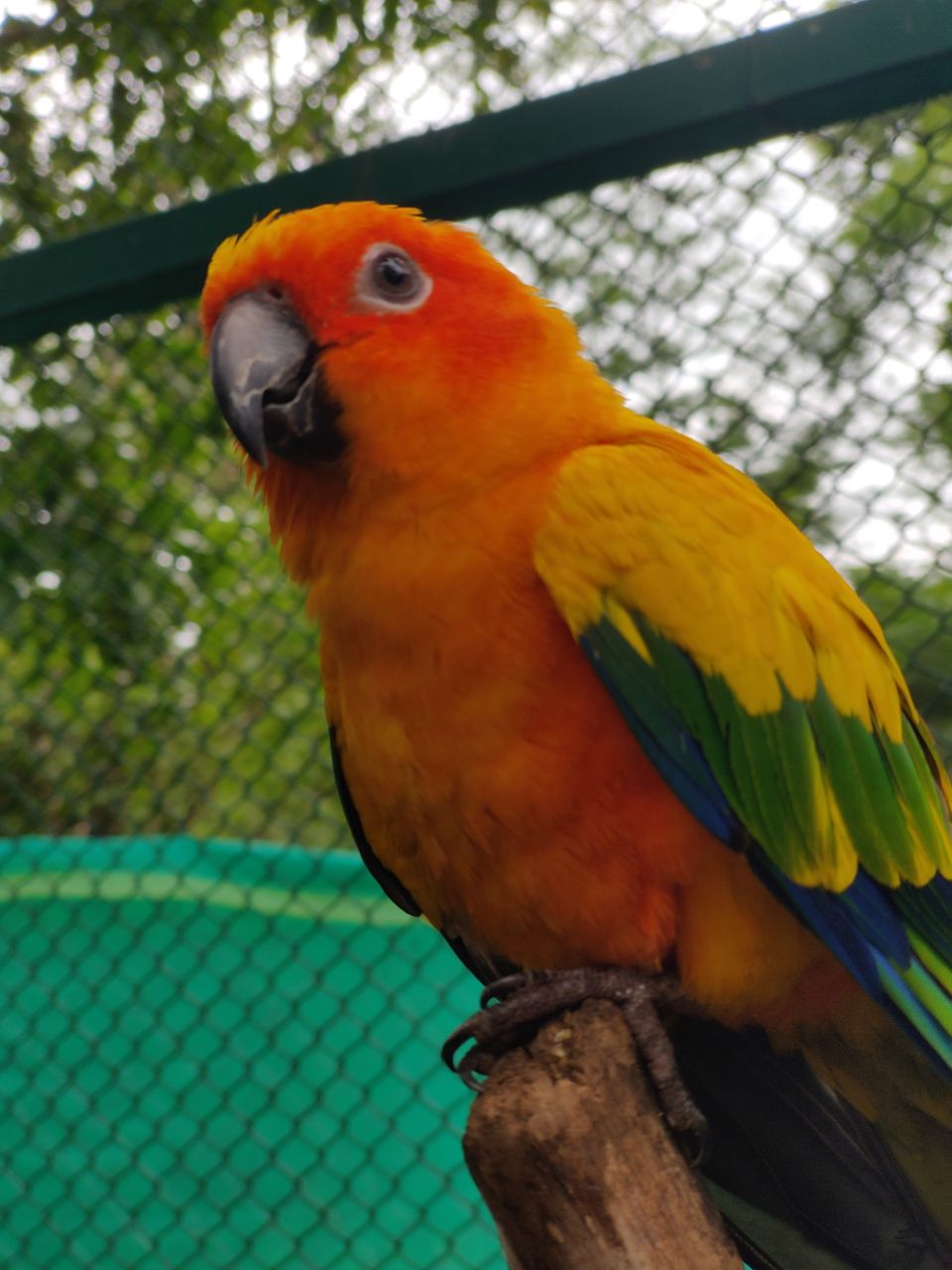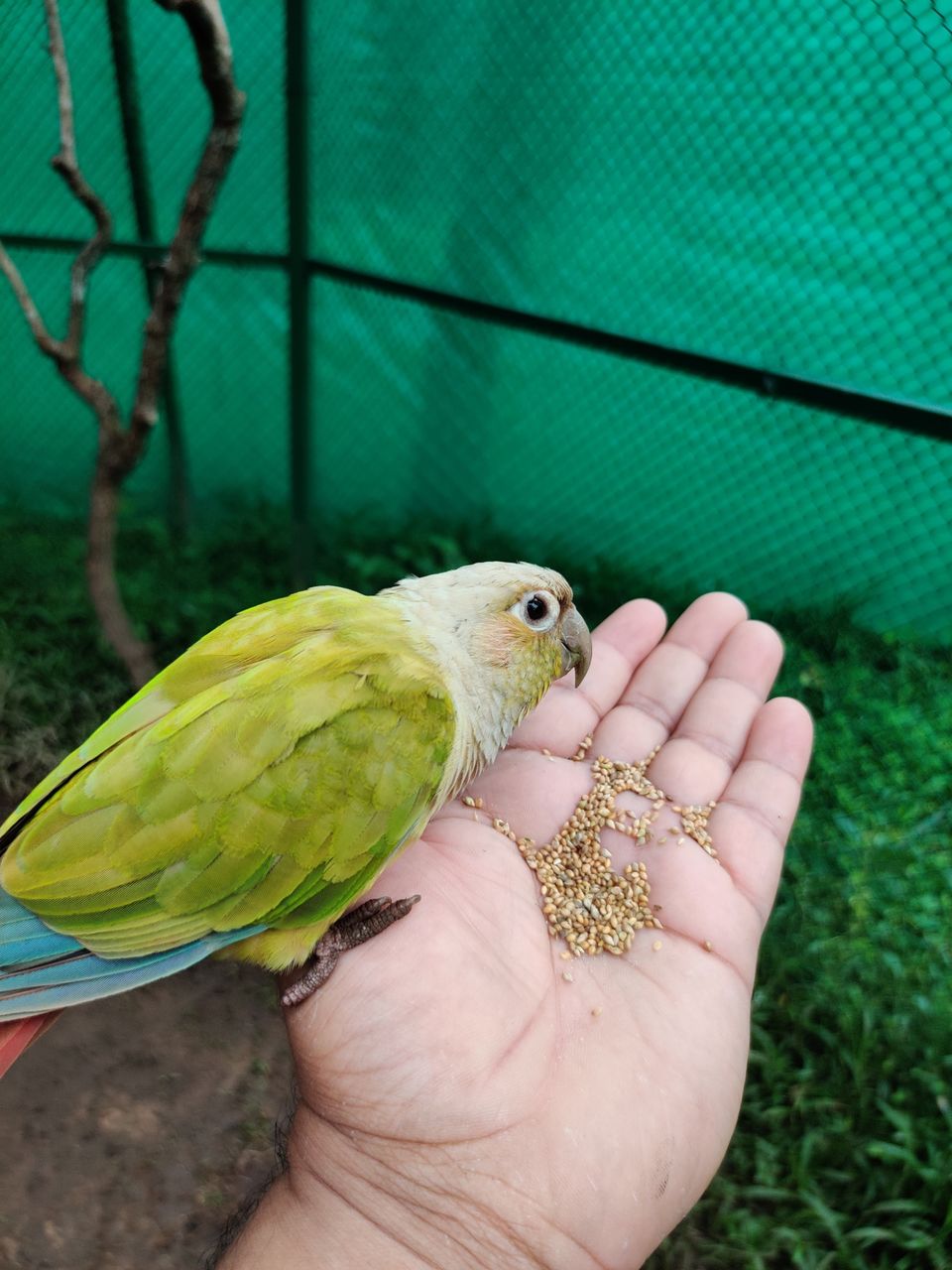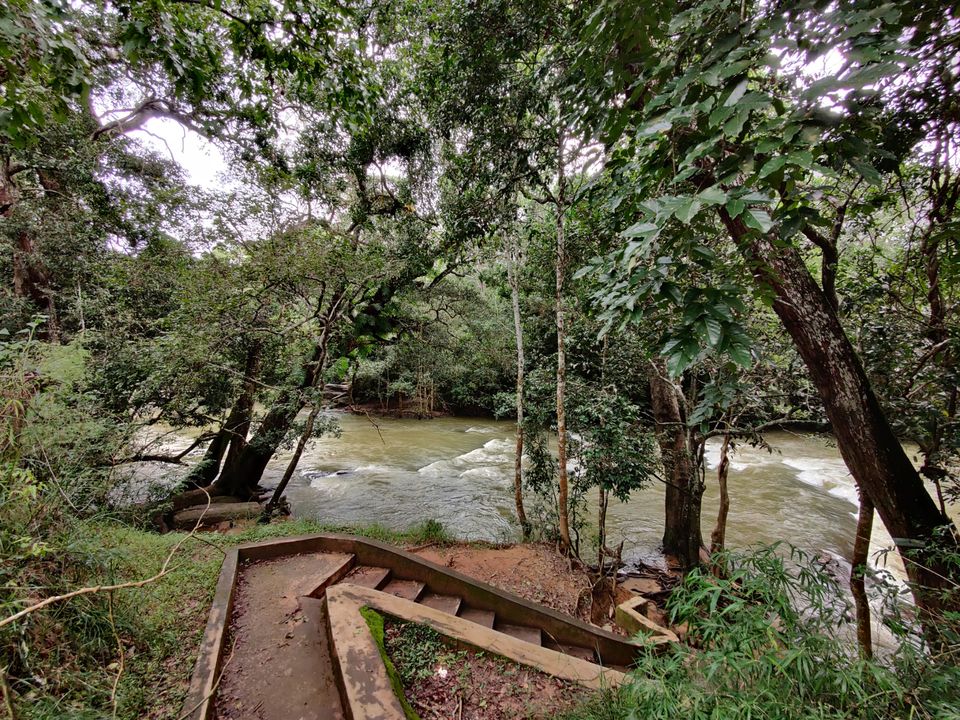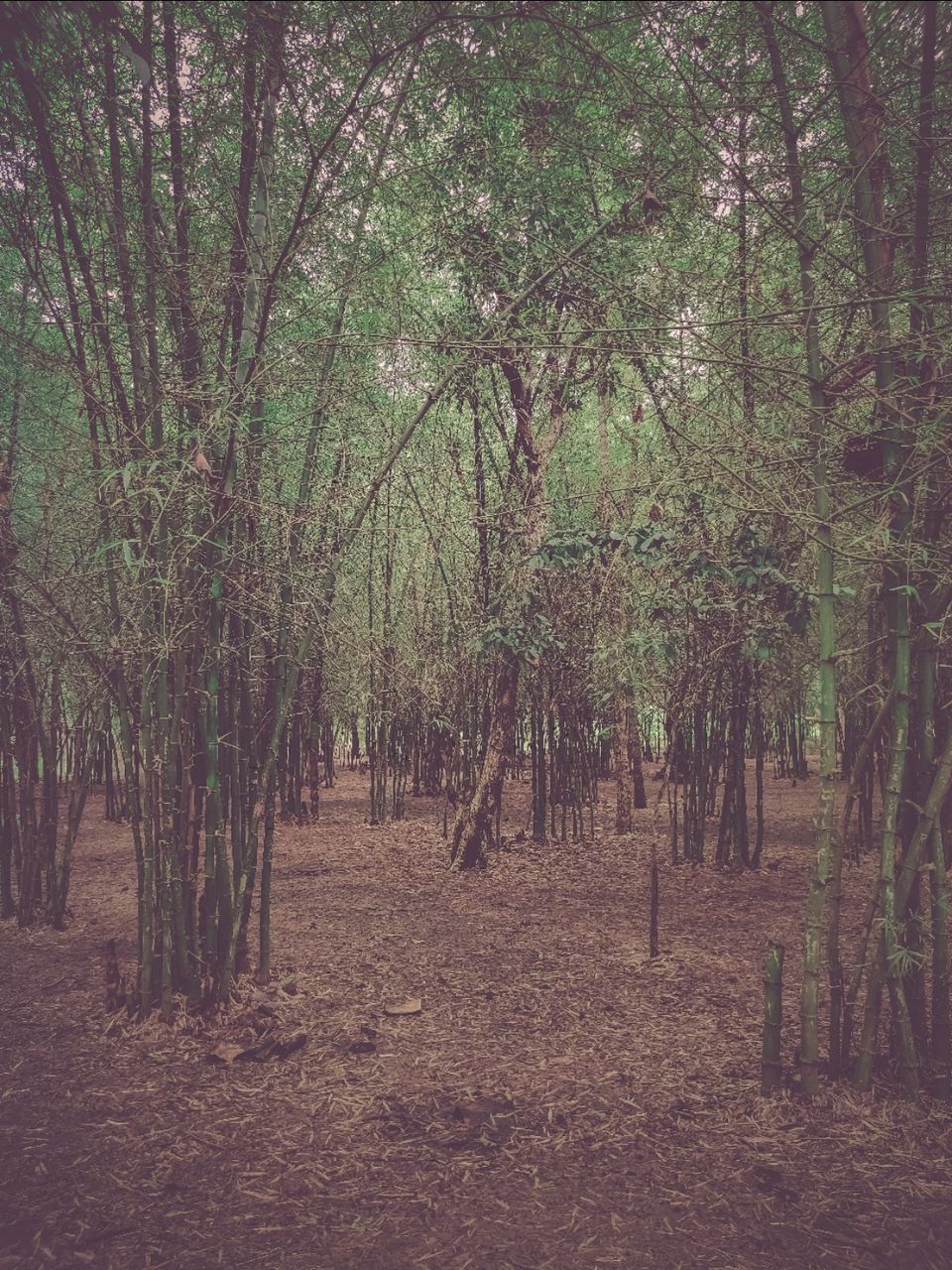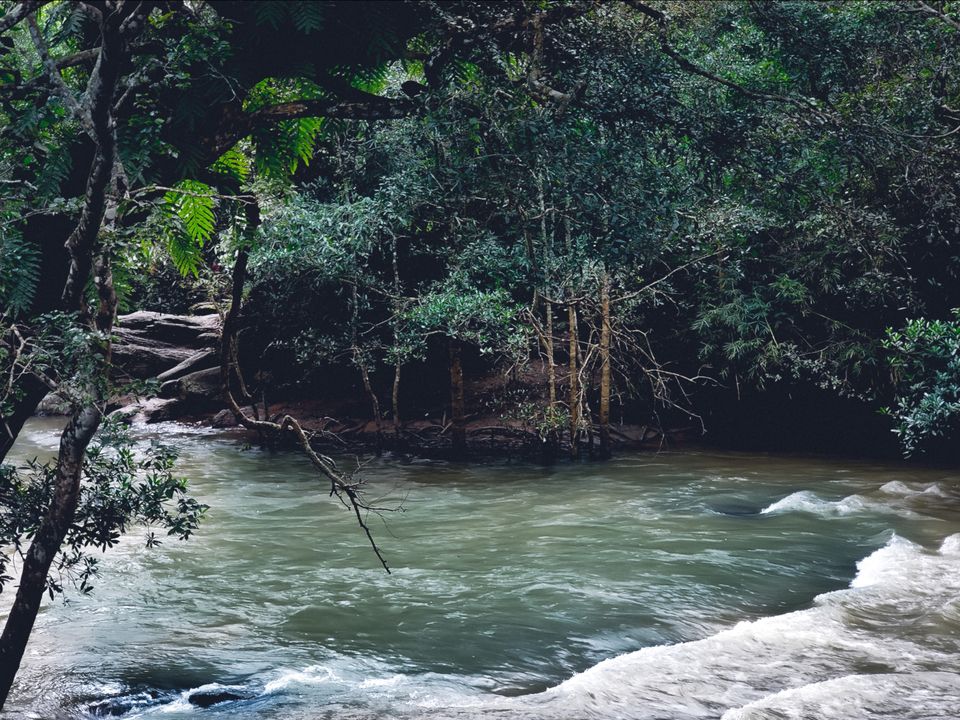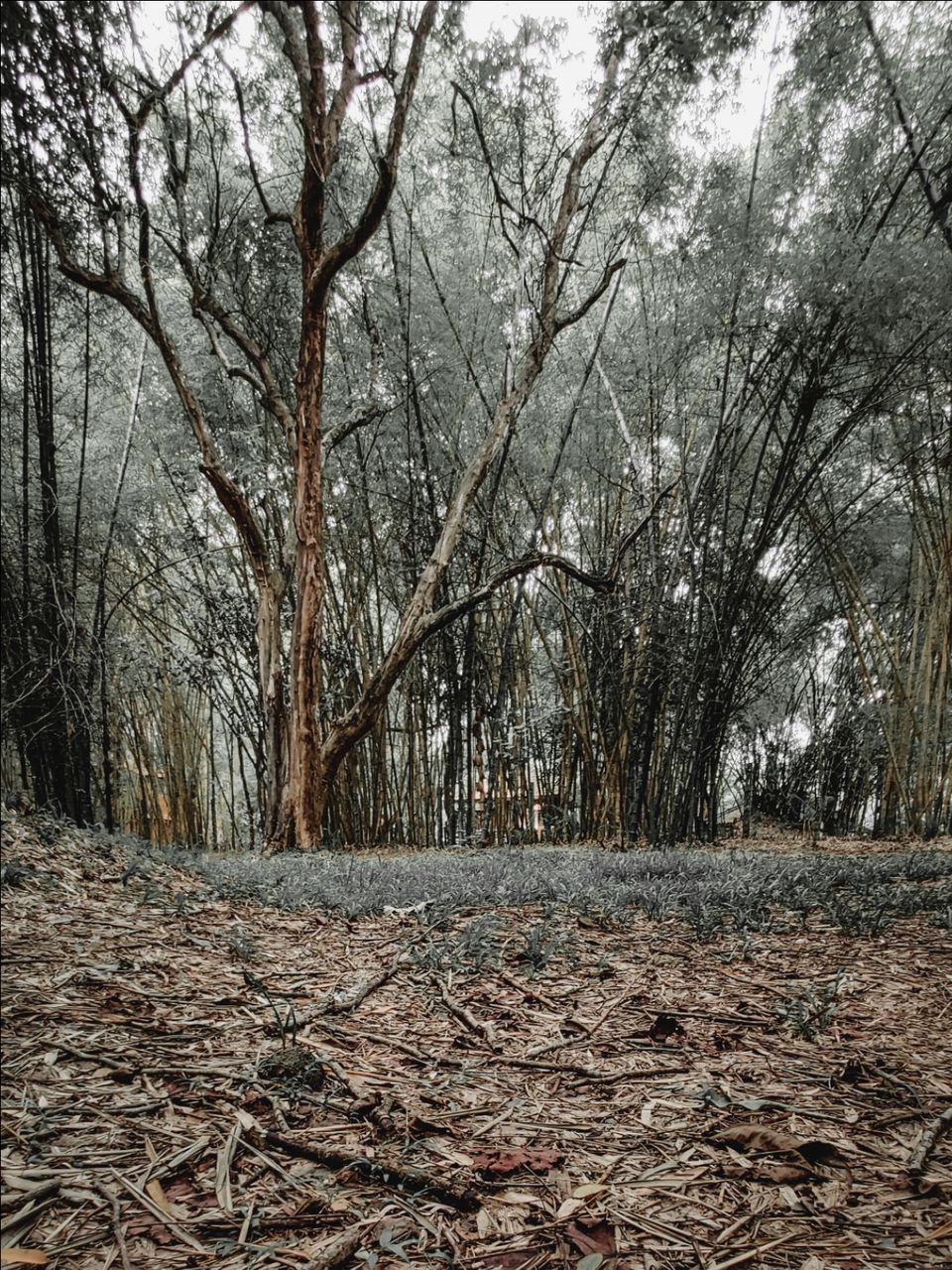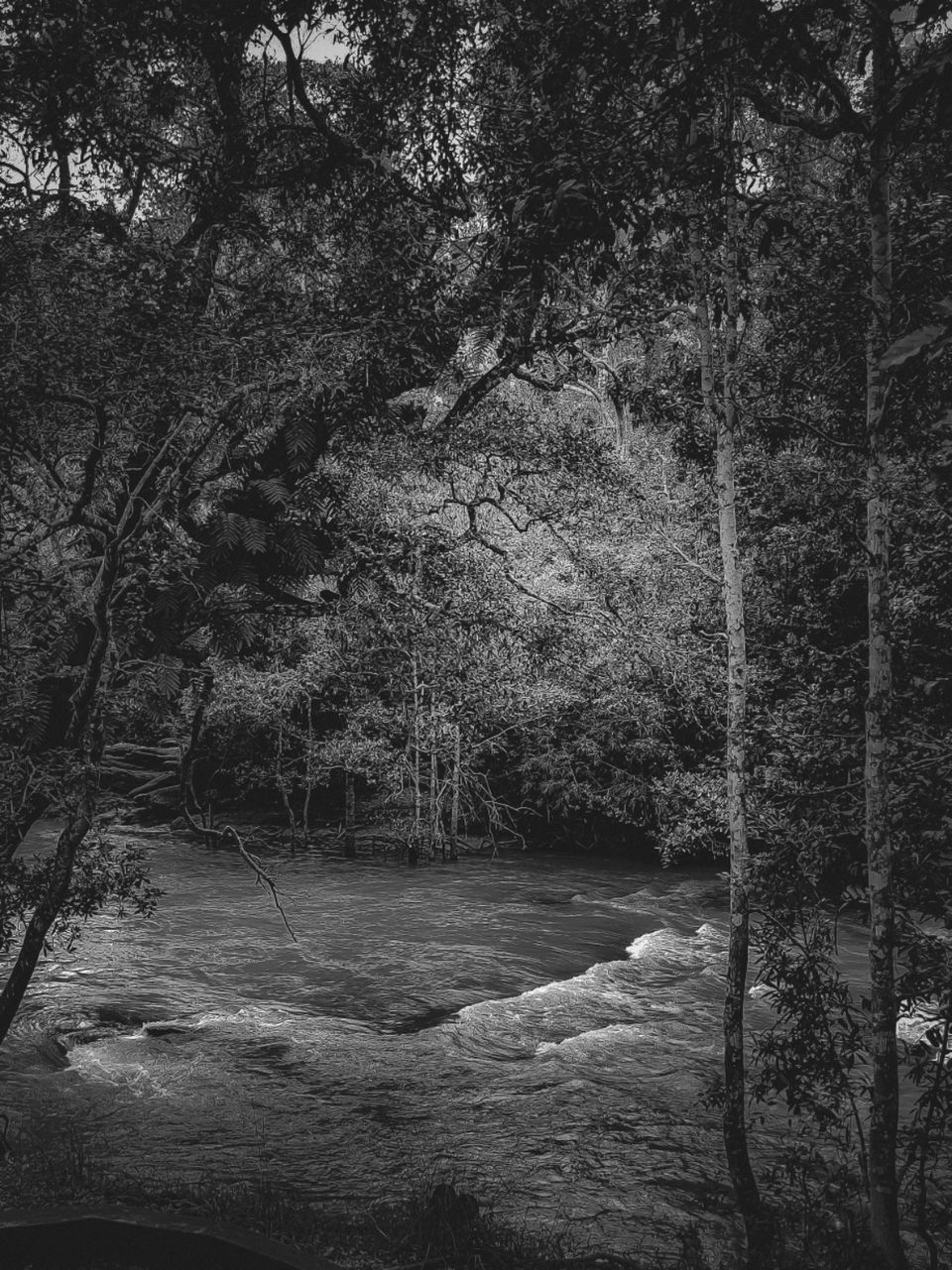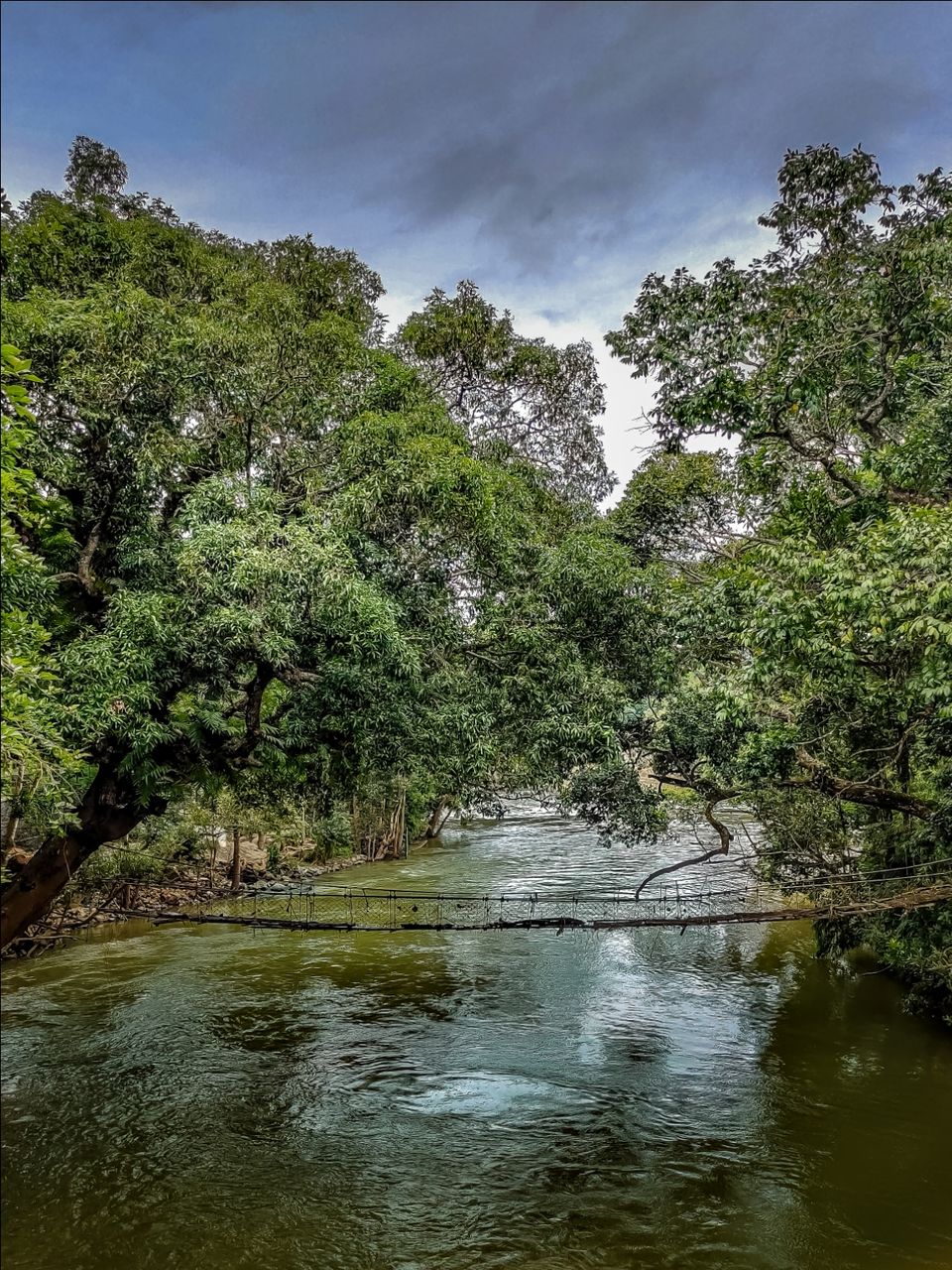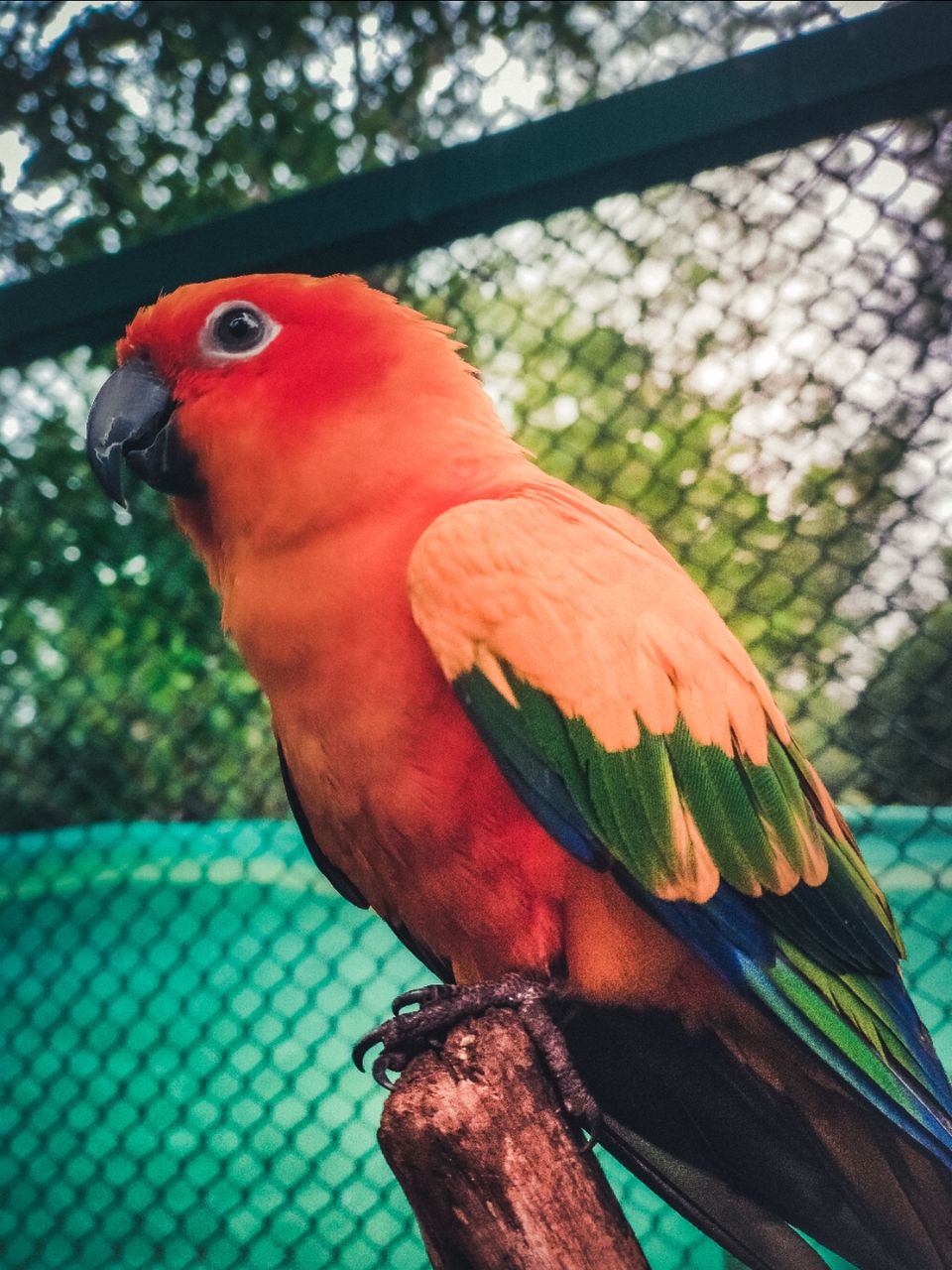 I ended my journey by visiting a coffee tea plantation as no journey is complete in Coorg without visiting the coffee and spice garden. I got to so many varieties of spices and 2 varieties of coffee which is mainly grown in Coorg. You can take home organically grown species and homemade chocolate and coffee.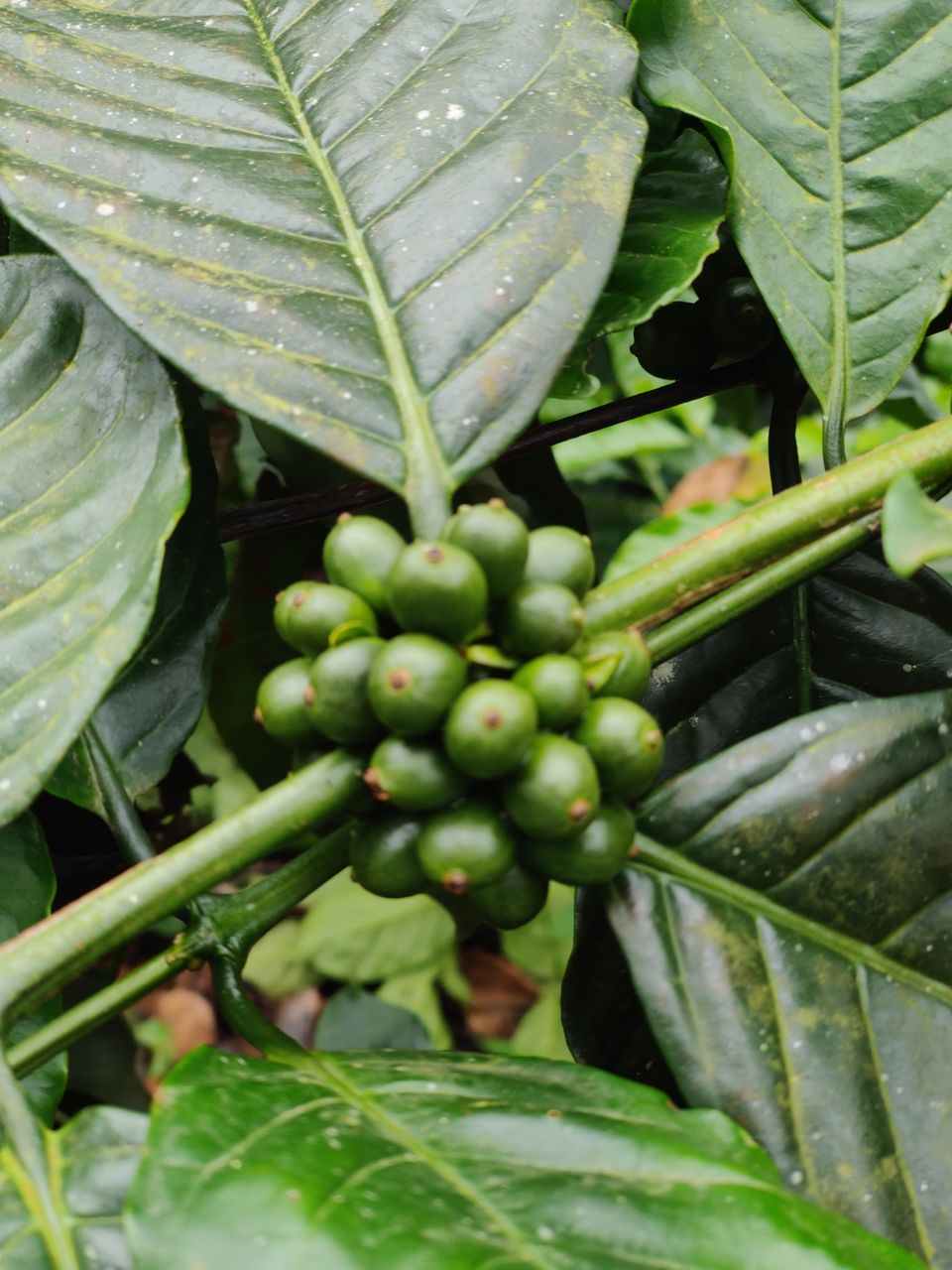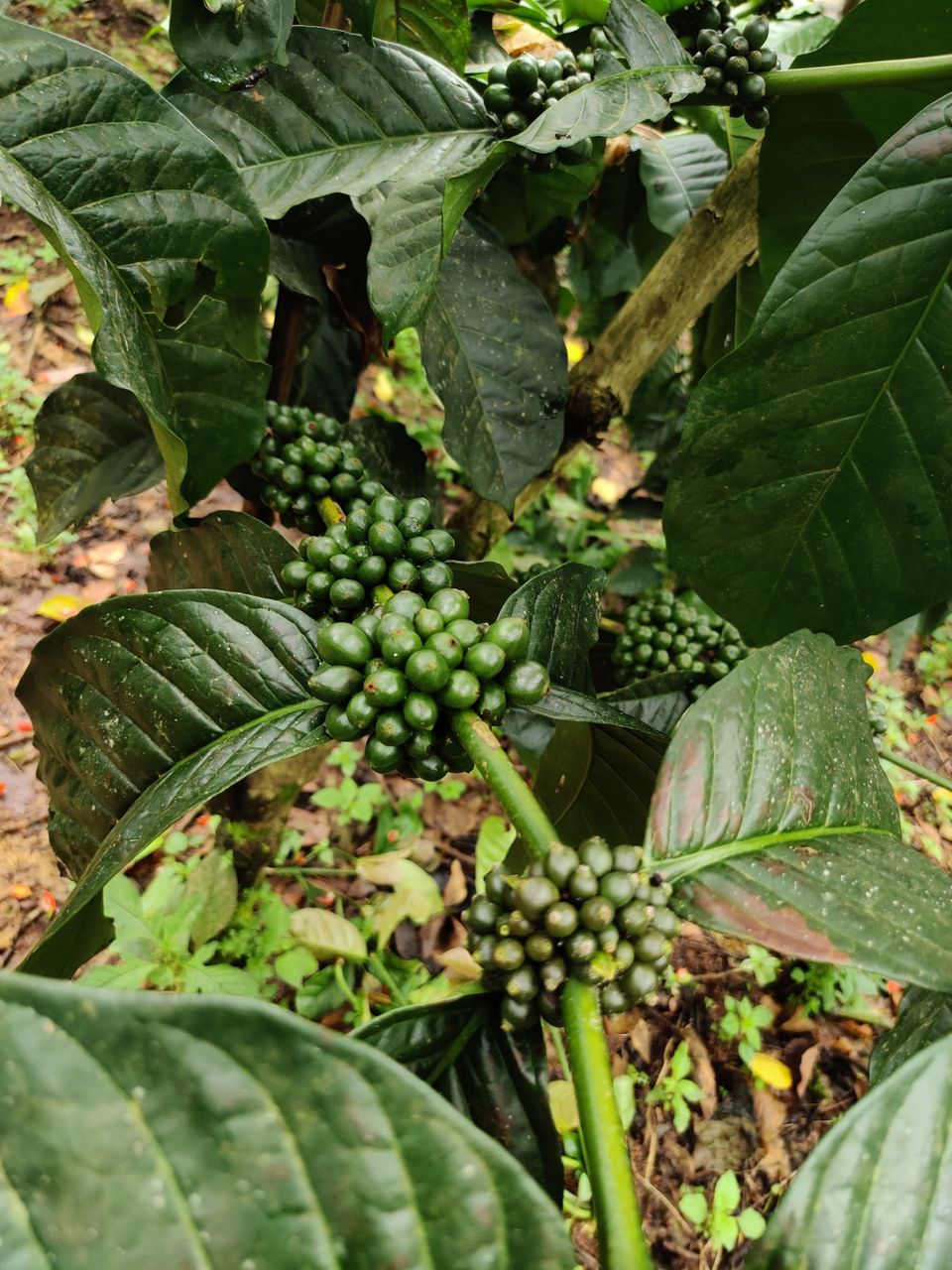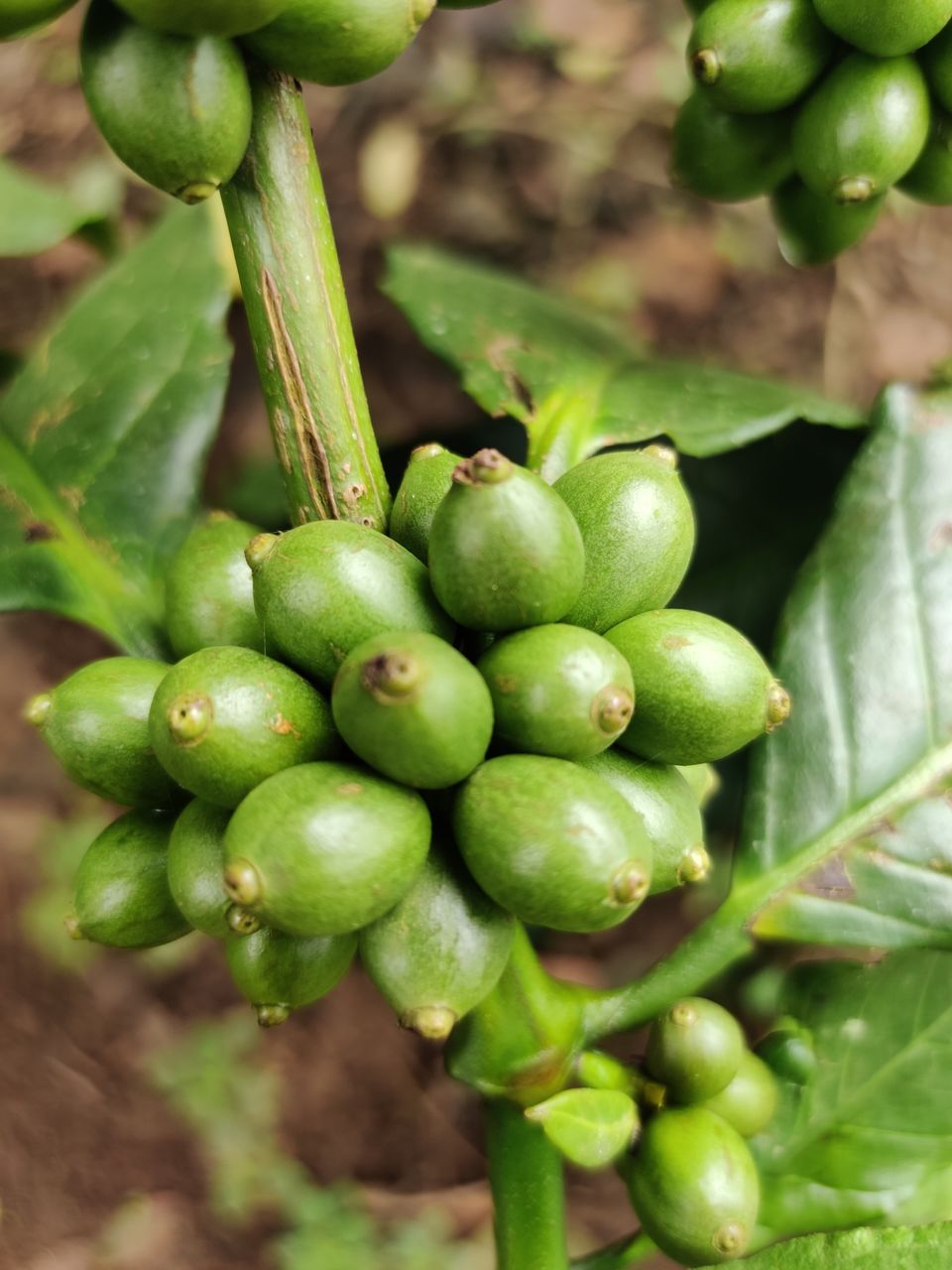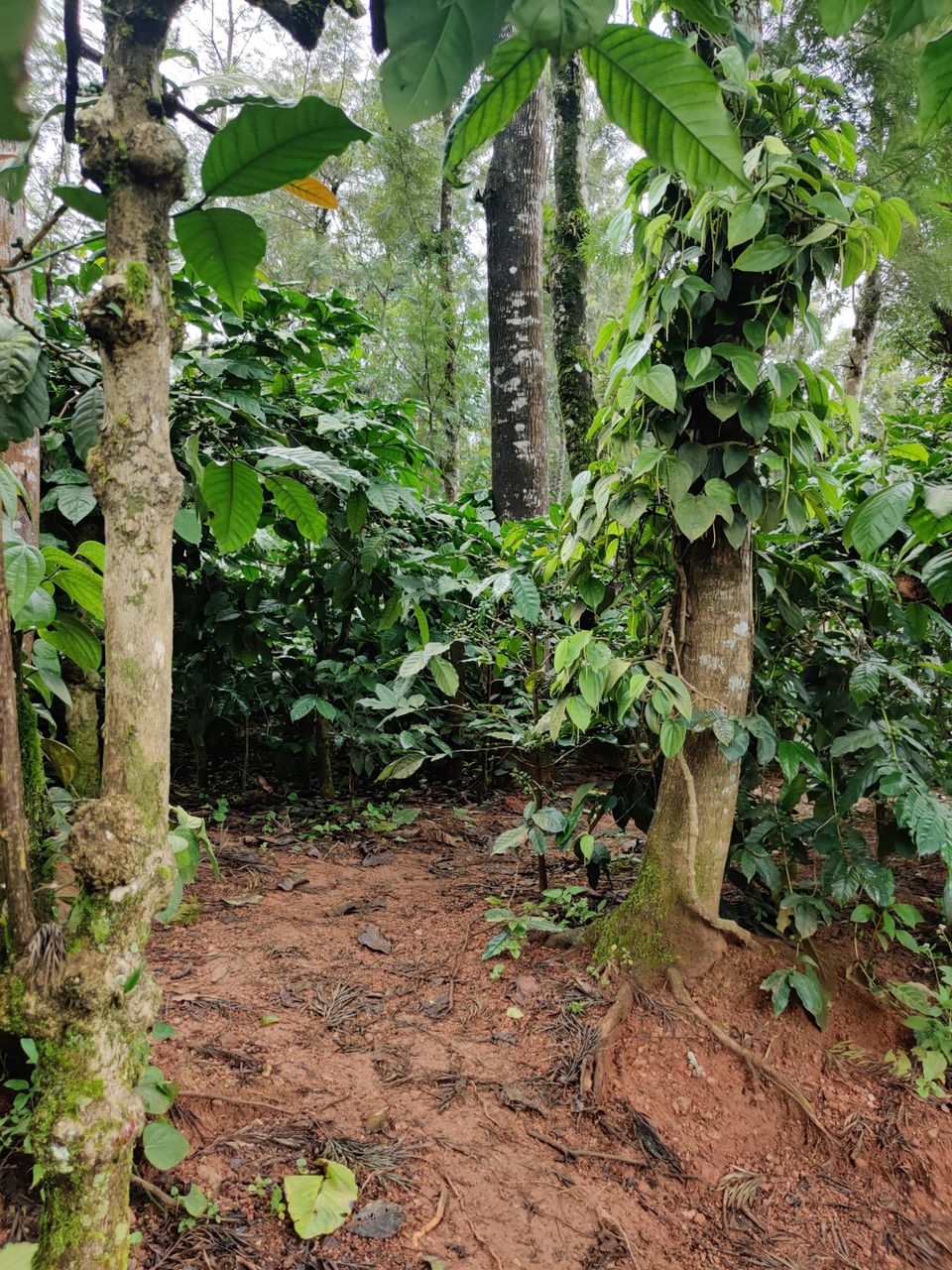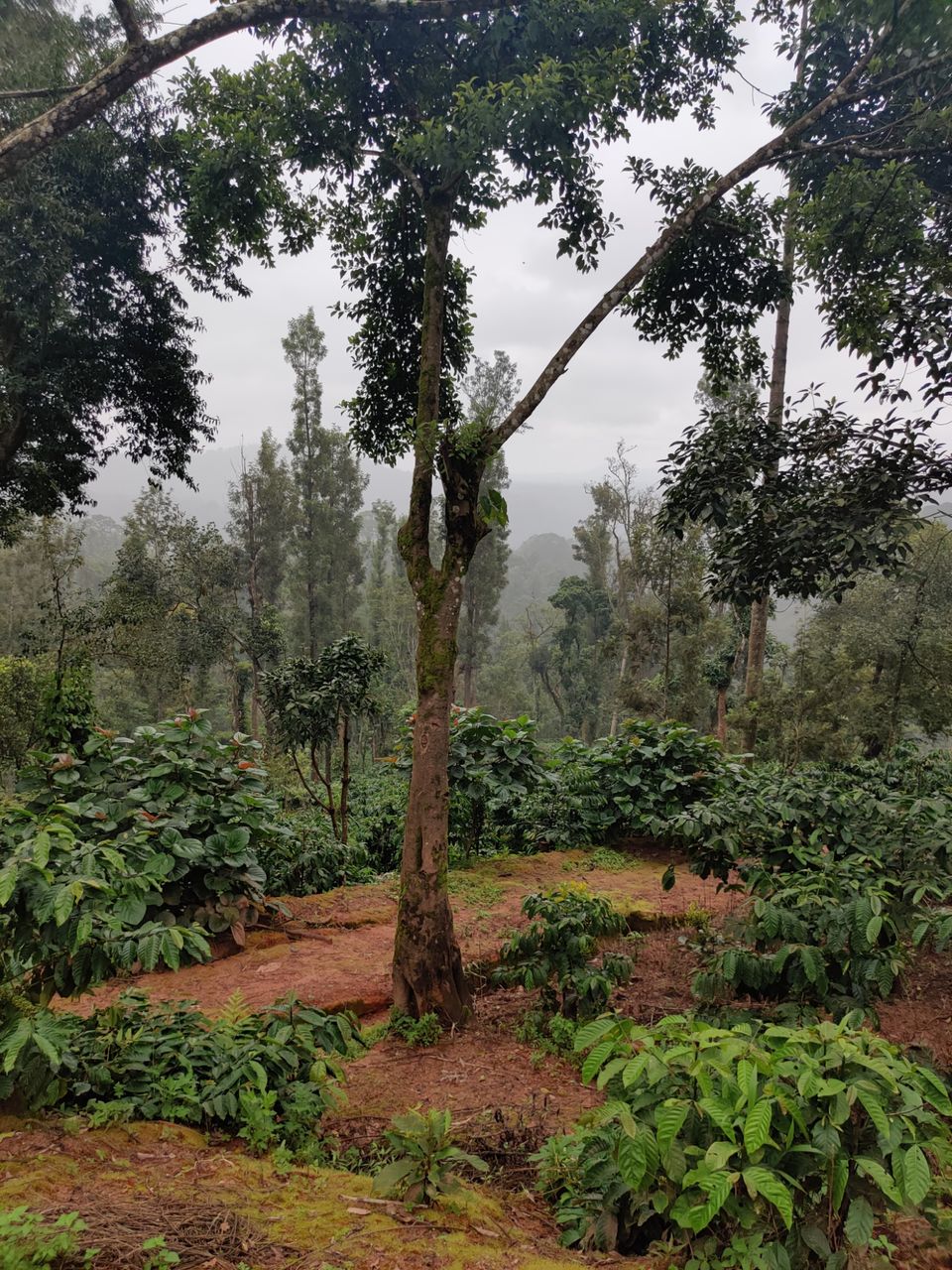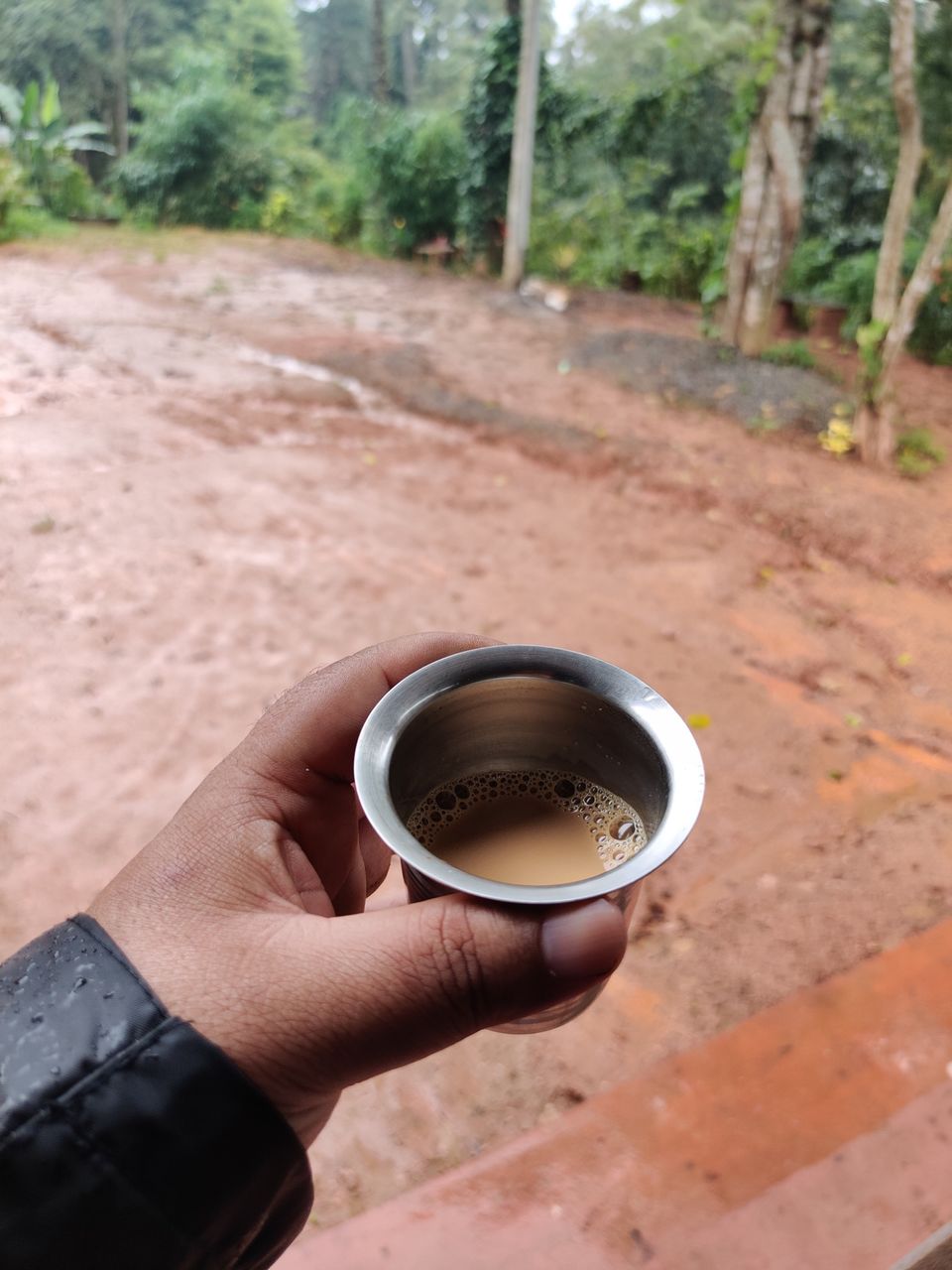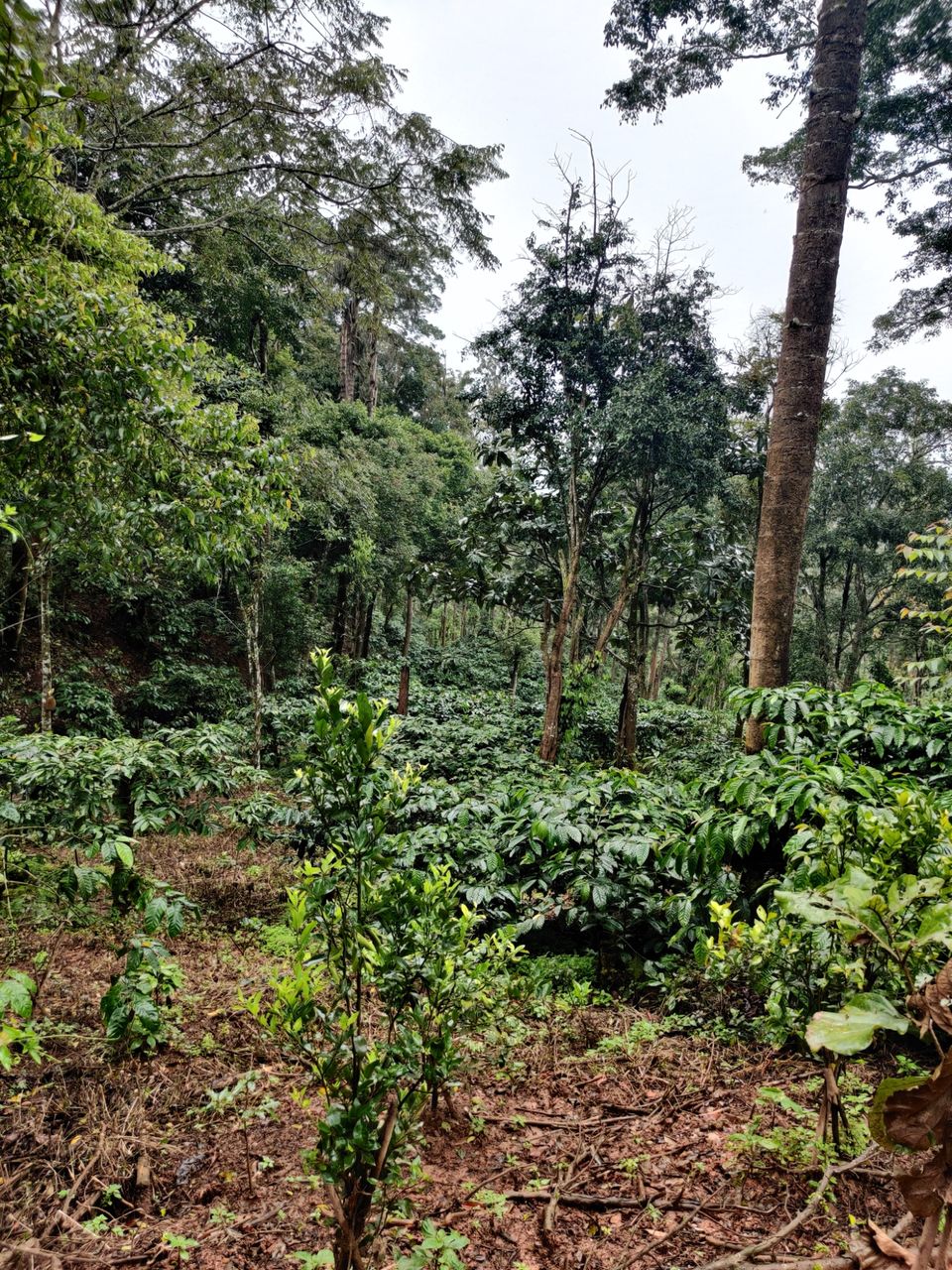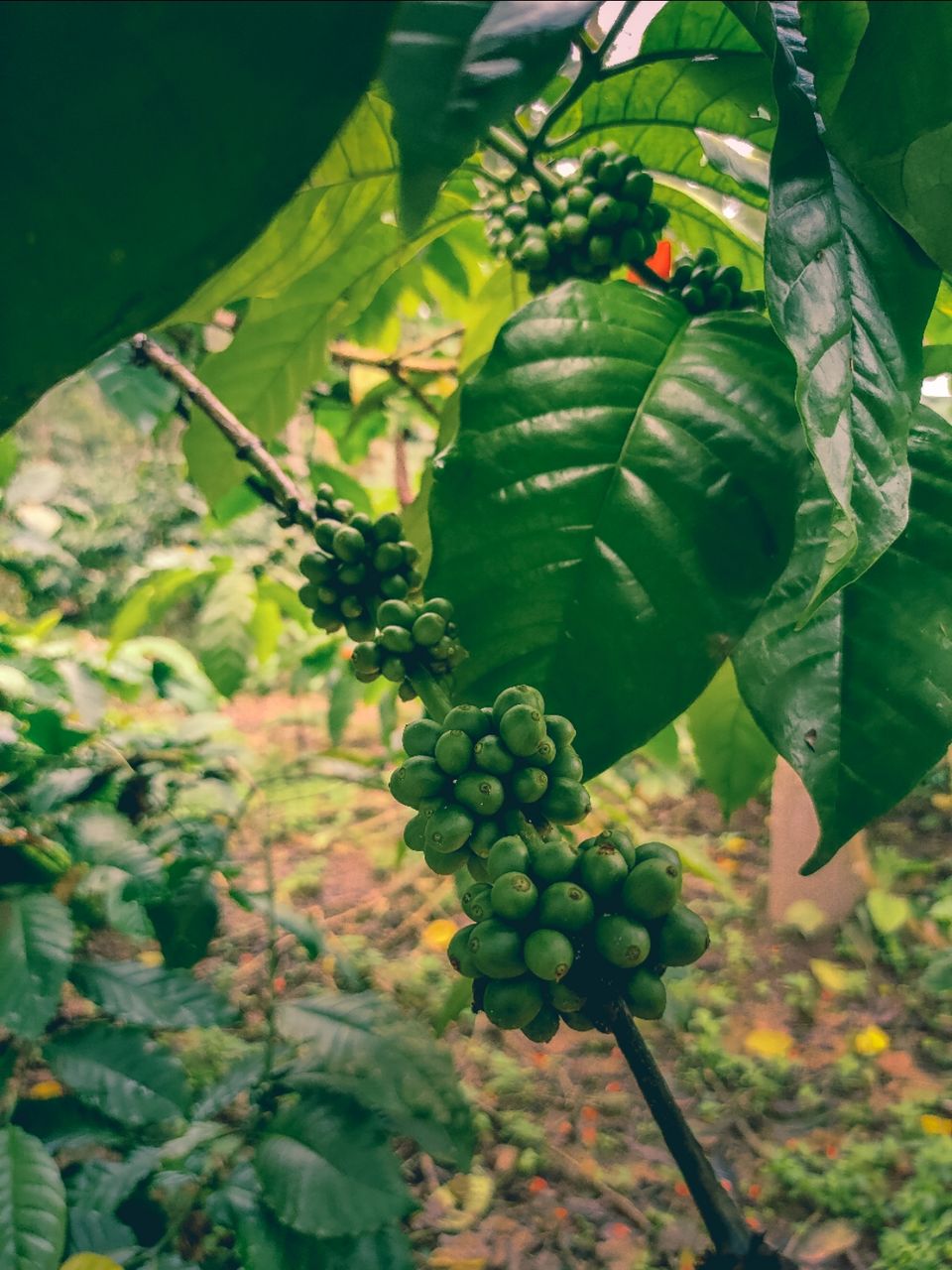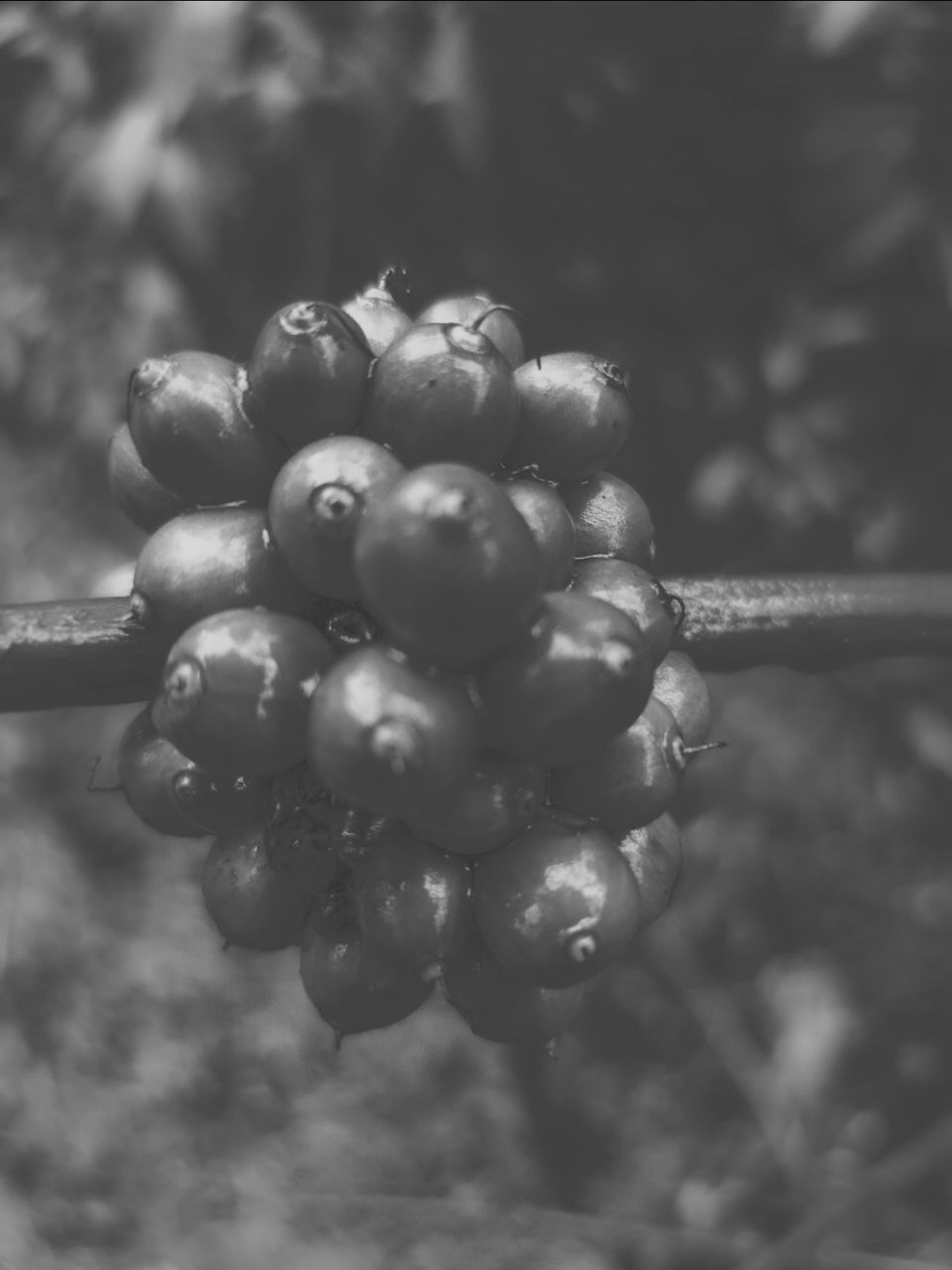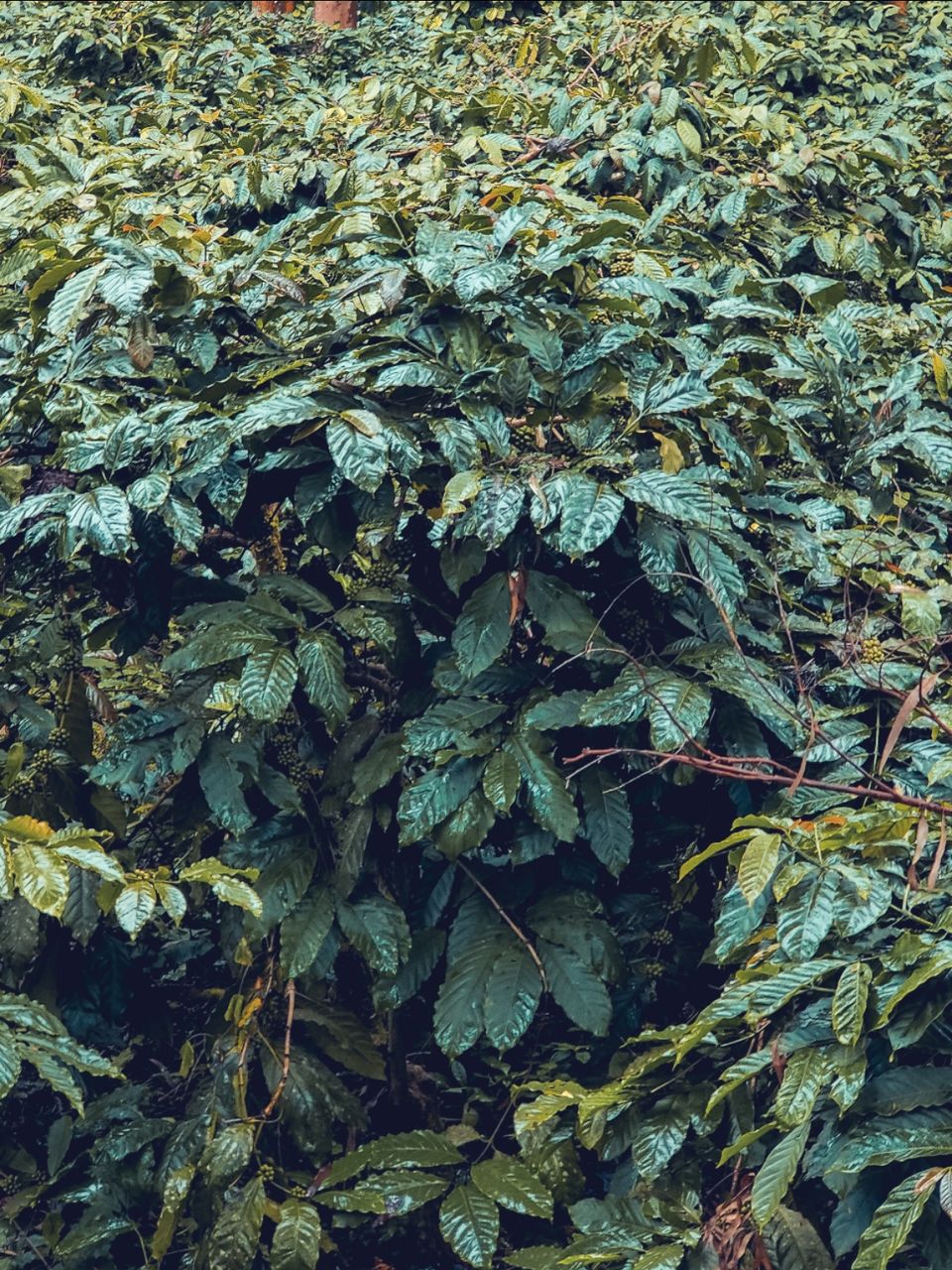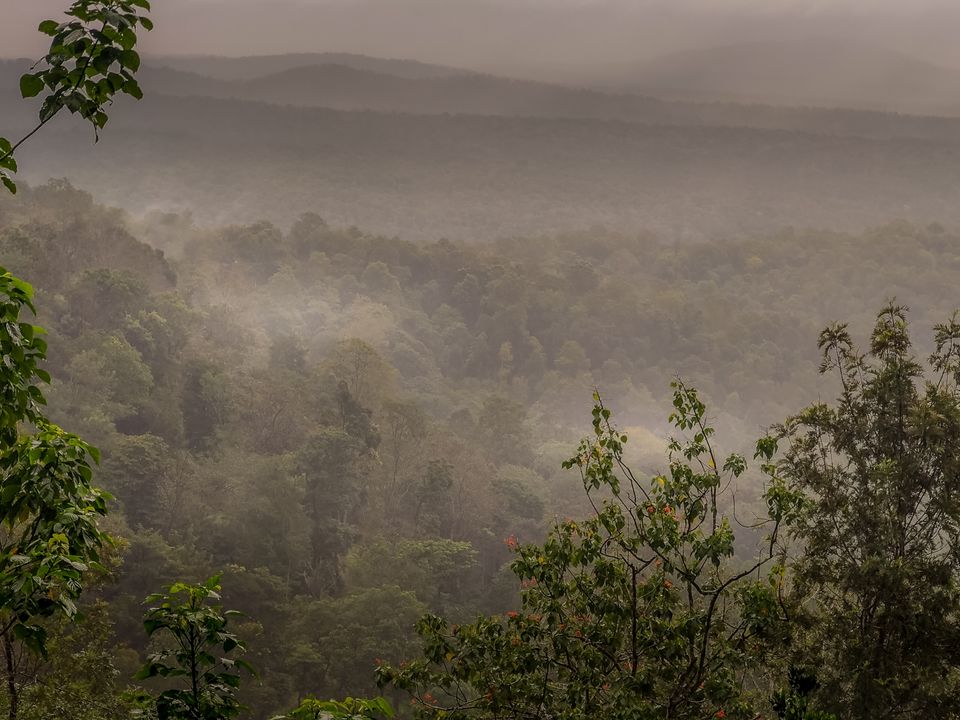 So journey of coorg has ended by tasting local grown coffee and millions of joyful moments in nature in Scotland of India Coorg.