Winter is now in full swing, and I'm sure that I'm not the only one who is dying for a tropical getaway! A cruise through the sunny Caribbean is a sure way to relax and recharge, while getting your fill of vitamin D.
So where is the Caribbean, and why should you go? It's located southeast of the Gulf of Mexico, east of Central America, and north of South America. It consists of over 700 beautiful islands waiting for you to enjoy.
If you're looking for a Caribbean cruise to take away the winter blues, then here is a guide to the best Caribbean countries to visit. Also, read on to see more about the costs of a Caribbean cruise and how to make the most of your time there.
Caribbean Ports to Visit
Caribbean countries are your ticket to adventure during your cruise. While there will be plenty to do on board your cruise ship (including shows, pools, buffet eats, and so much more!), you don't want to miss out on the fantastic places where the ship will come into port.
Here is a list of 5 of the top Caribbean countries that you'll want to see in your travels.
Relaxation or Adventures in Bridgetown, Barbados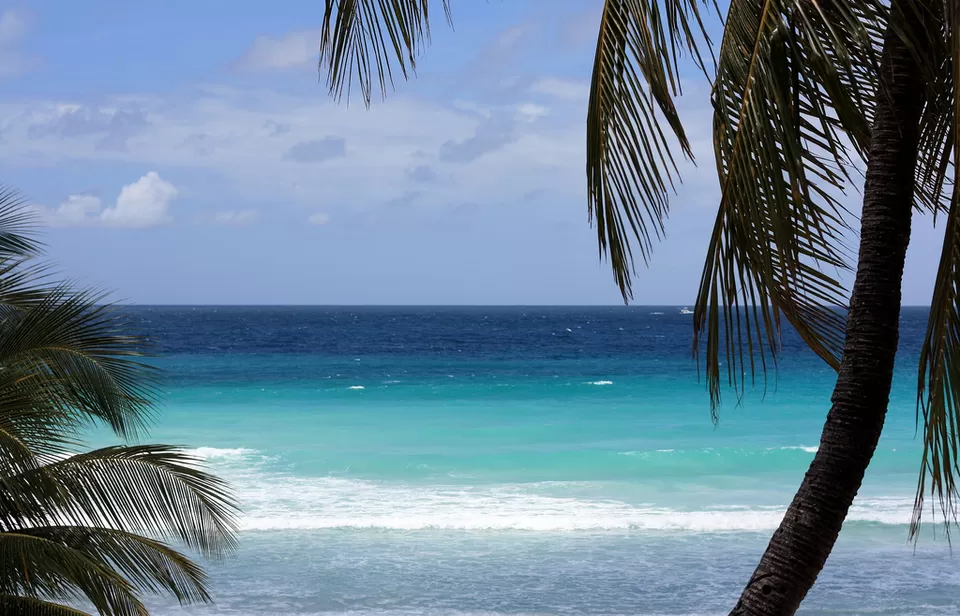 Home to some wonderful tropical adventures, Barbados is a great place to get out and explore nature. The sun shines nearly all year round here, and you have a good chance of finding fantastic weather and warm waters to explore.
Things to Do:
- Snorkeling or Scuba Diving
Whether you're looking for relaxation or adventure, this Caribbean island has you covered. Barbados is a coral island, which means that snorkeling and diving are both great ways to enjoy its very best. Check out Barbados Blue for some great snorkeling tours.
- Spelunking
Barbados is full of caves, but Harrison's Cave is an easy one to travel to. Spelunking through this cavern brings you 170 feet downwards in to the belly of the island. It's a fascinating and historical experience.
- Beaches
If you're just looking to relax, then Barbados has plenty of those typical white, sandy beaches that we imagine with the Caribbean. Brandon's Beach, Paradise Beach, Freshwater Bay, and others are under 2 miles from the cruise port.
Authentic Island Feel in Basseterre, St. Kitts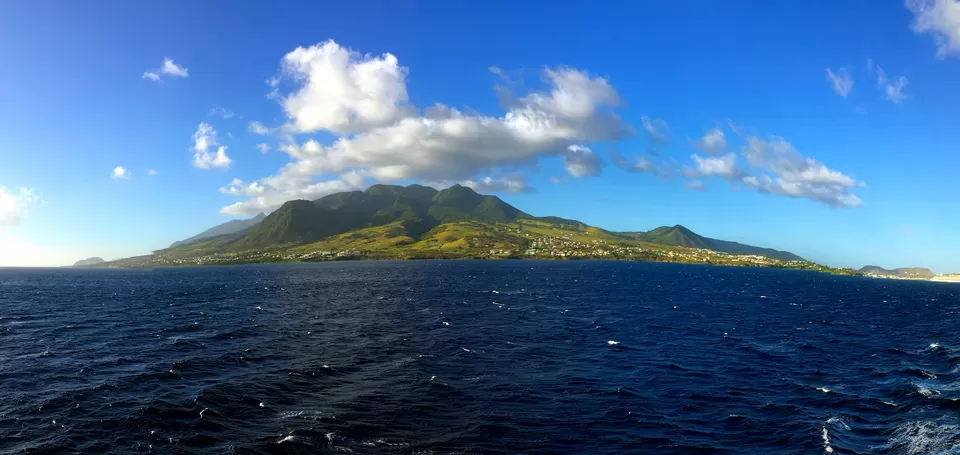 This rainforest-covered Caribbean country is lush, beautiful, and historical. Best of all, its underdevelopment means that it's still authentic to its roots.
Things to Do:
- Experience History and Culture
You'll be able to witness this history of this island from the time of its discovery by Columbus in the 1490's to its days of growing in sugar plantations. If you have 3 hours or more in this port, I highly recommend the St. Kitts Scenic Railway, which will take you through the historic country of the island.
- Get on Your Beach Vibe
If you're looking to party, Bassaterre has plenty of places to drink an dance. You'll find reggae music blasting from beach bars, plenty of rum, and the perfect tanning spots on the beach. Although tourism is growing here, the island still remains mostly undeveloped. This allows you to really get in with the local people and drink up the laid-back Caribbean culture.
Souvenir Shopping in Charlotte Amalie, St. Thomas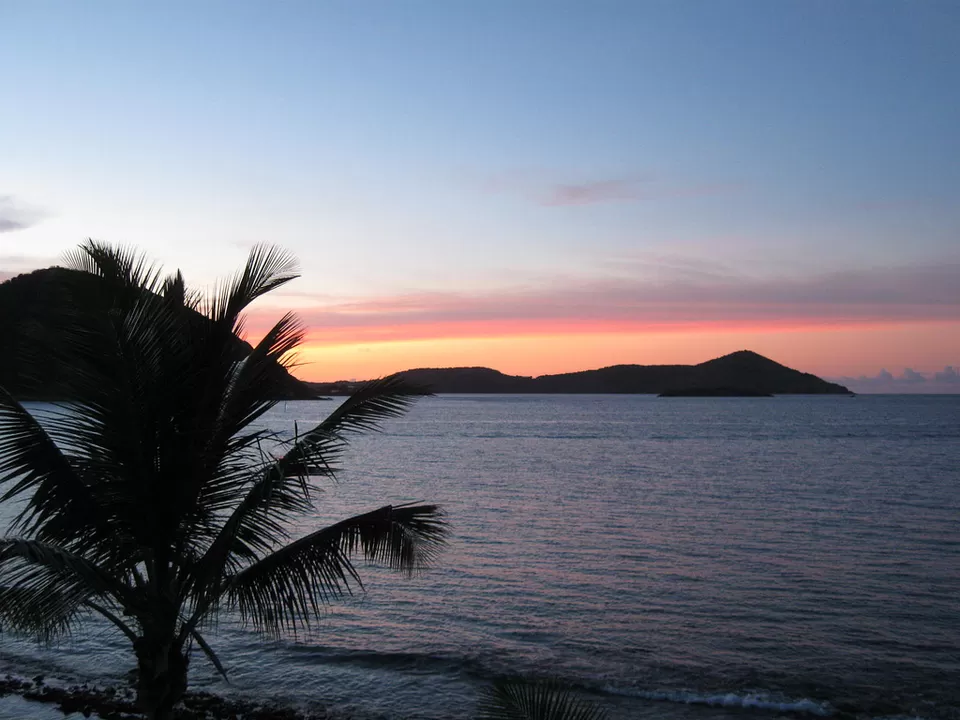 One of the US Virgin Islands, St. Thomas has all the modern conveniences you could wish for with the same tropical atmosphere of the other islands. Known as a cosmopolitan island, this place is the perfect haven for shopping. And don't forget: it's duty-free!
Things to Do:
- Cosmopolitan Shopping
When you step off the boat, go to the Havensight Mall, which is located right next to the port. Between local prizes and duty-free branded treasures, you could easily spend the day right here! But I recommend you don't.
- Boutique Shopping
Head to the downtown area of Charlotte Amalie, and find the beautiful jewelry stores of Main Street, quaint boutique shops, and designer brands at low prices. This is your stop for finding unique gifts for family and friends back home, as well as a souvenir or two for yourself!
Enjoy the Best of Nature in Rosseau, Dominica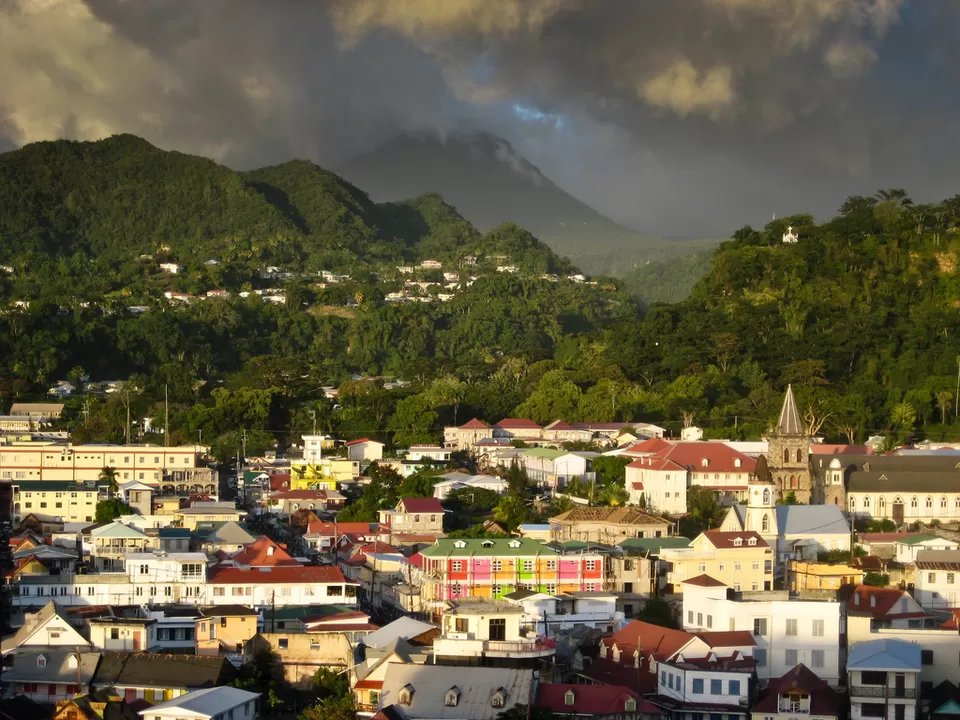 Get in touch with nature on the nature island of the Caribbean! This beautiful island is full of mountains covered in rainforests, meaning there are plenty of adventures to be had!
This is not your typical Caribbean island country with sandy beaches and calm waters. Instead, Dominica is known for ecotourism and rainforest exploration. If you're looking to get off the beaten track, Dominica is the place to do it!
Things to Do:
- Hiking
Hiking is a fantastic way to see the island in its glory. Dive right into the lush rainforests and visit places like Middleham Falls or Emerald Pool. These two waterfalls both offer gorgeous views with mildly difficult trails.
If you want to test your limits, then it's time to hike to Boiling Lake. It's recommended to take a guide with you, as the trail is difficult even for experienced hikers. This is an all day event, so pack plenty of food and be ready to go up and down a couple of mountains! The views of the rainforest are absolutely amazing, and the volcanic pool of boiling water at the end of the trail is a truly amazing sight.
- Hot Springs
Dominica also has places to relax. If you want to spend some time enjoying life in the jungle, head to Screws Sulfur Spa and indulge in an afternoon of relaxing in warm (or hot!) pools. The pools are all heated naturally due the active volcano on the island.
Explore European Culture in Philipsburg, St. Maarten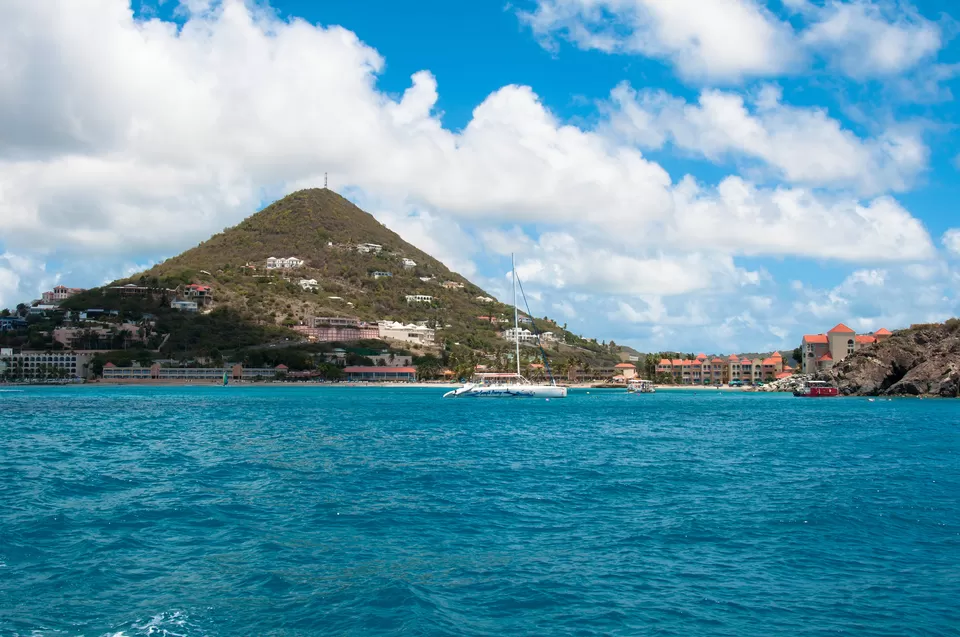 This Caribbean island is actually home to two countries, making it the smallest island to hold more than one country within its land!
Things to Do:
- See Architecture and History
The Dutch side of St. Maarten offers beautiful architecture that boasts of its rich history. Wander through Wathey Square, where multi-colored buildings rest on cobblestone streets in a mixture of history and modern development.
- Pirate Tours
If you're traveling with kids (or if you're a kid at heart) don't miss out on Treasure Seeker. These pirate ship tours give you a chance to enjoy swashbuckling your way around Great Bay with the family.
Jungle Adventures in Belize City, Belize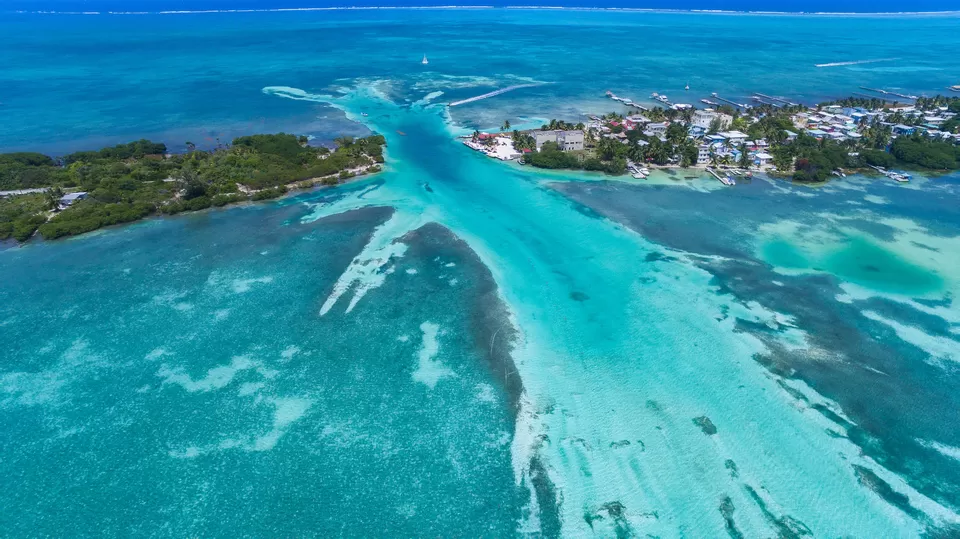 Belize is a country in Central America who boasts incredible rainforests and ancient Mayan roots. There's plenty of adventures to be had here!
Things to Do:
- Zip Lining
Flying through the canopy of the rainforest on a zip line has to be one of the best ways to truly enjoy the natural wonders here! Check out the Jaguar Paw Jungle Resort for some great zip line tours.
- Historic Views
Belize City offers some wonderful insights into the coloniol heritage and ancient culture of this country. Visit the Belize Museum, the House of Culture, or St. John's Cathedral to see.
- Diving and Snorkeling
Just off the coast of Belize is the second largest reef in the world. Take advantage of this incredible sight by going on a diving or snorkeling tour of the Belize Barrier Reef.
Bob Marley and River Rafting in Ocho Rios and Montega Bay, Jamaica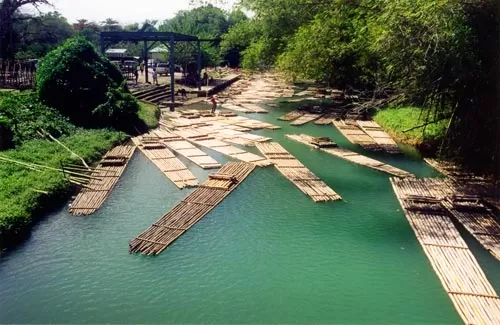 The reggae island of Jamaica has several ports of call, but Ocho Rios and Montega Bay, both located on the north of the island, are the most popular for big cruises.
Things to Do:
- Visit Bob Marley's Village
Fans of reggae master Bob Marley who come into port at Ocho Rios will have to visit the village of Nine Mile, where Bob Marley was born and buried. Tours around the area will give you insights into his life and music.
- Bobsledding at Mystic Mountain
A bobsled in a rainforest? It sounds crazy, but you can get your Cool Runnings fix at Mystic Mountain, near the Ocho Rios port. Don't forget to enjoy the beautiful views of the Caribbean ocean below at the top of Mystic Mountain.
- Martha Brae River
If your cruise stops at Montego Bay, then don't miss the chance for a bamboo raft ride down Martha Brae River. A local guide will pole down the river as you enjoy the rainforest views.
- Rocklands Bird Sanctuary
Bird fanatics will love getting up close to some of Jamaica's exotic birds. You'll even be able to hand-feed them!
Mayan Ruins and Beautiful Beaches in Cozumel, Mexico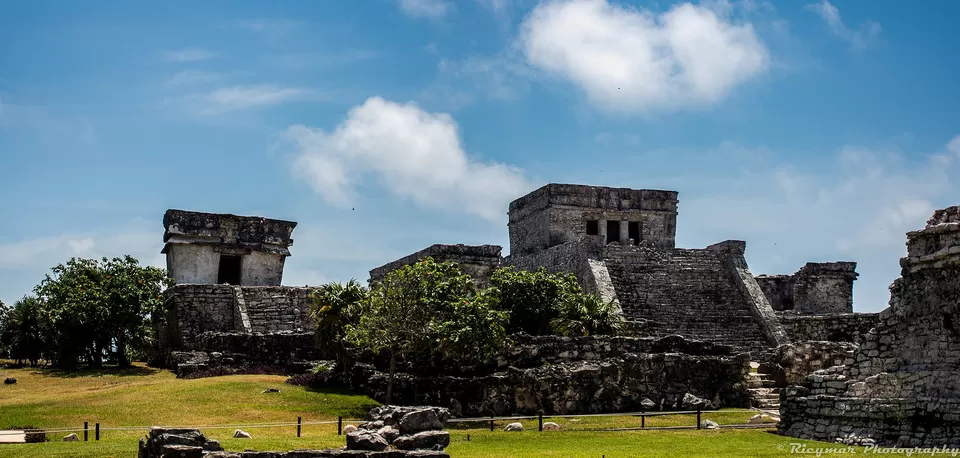 Cozumel is a hub of history, tourism, and modern culture all mixed into one. Enjoy its fantastic offerings if your cruise stops here.
Things to Do:
- Mayan History
The ruins of Tulum are incredibly well preserved, and deserve a visit. Dive right into the heart of Mayan culture here!
- Shopping Spree
Head to the Plaza del Sol in the center of town to find lovely shops and restaurants. You'll find everything from boutique local stores to high end shops.
- Swim with Dolphins
This unforgettable experience is a must-do when visiting Cozumel! Dolphinaris is one of two places on the island that you can do this.
General Costs of a Cruise
The initial cost of your cruise will depend on several factors. Of course, taking a Caribbean cruise at a busy time such as the holiday season means that it will be more expensive. Also, the type of room that you select will affect your price.
The Rooms
Almost all cruise ships offer either interior rooms (meaning a room with no windows to the outside) or ocean-view rooms (meaning you get a window). Also, you may have the option of selecting a balcony room, or a suite.
If you want a week long cruise in the Caribbean, you may be spending about $650 for an interior room or $800 for an ocean-view room. Check different cruise lines to see which offers the best deal for the most value.
Other Expenses
However, don't forget about other costs that are not included in the initial price. Read the fine print before you pay anything, and see what your cruise line is charging you for taxes or port charges.
While most of the onboard meals and activities are free, there are always tempting offers that will cost extra. Booze, casinos, spa treatments, and excursions on-shore will all cost you extra money. Keep this in mind when planning your budget so as not to be surprised later.
Tips to Enjoy Your Caribbean Cruise
- To save money, try striking out on your own when on shore instead of relying on the cruise's excursions. Often, a little bit of research will give you enough direction to head onto the island on your own.
- Pack clothes that can be worn on different occasions to save space. For example, that nice dress for an evening out can be reused in a more casual way the next day in the port city.
- Don't buy photos from the ship's photographer. Bring your own camera and have a fellow cruise traveler take your picture.
- If you want to hit the spa, do it on a port day. The prices will be cheaper as most people will be gone.
- Prepare for seasickness ahead of time by bringing ginger candy or seasickness remedies. Those you can buy onboard will be expensive.
- Balance the days you spend ashore, and don't overextend yourself. This is your vacation, so make sure you have time to relax!
- Talk with the ship's officers and crew. These people travel the world for a living, and often are great sources of information about the places that you'll visit.
- Find deals and book better cruises. Check websites like CruiseExperts.com, Cruises.com, or CruiseCritic.com to find better deals on reliable cruises. You'll be able to read reviews and find the best cruise for you!
Conclusion
Cruising the Caribbean is a great way to get out of the stuffy winter scene and into some new and vivacious adventures! Spending time in Caribbean island countries will give you the chance to relax, try new things, and enjoy yourself.
Frequent Searches Leading To This Page:-
cruise ship trip from India, cruise ship honeymoon packages India, cruise ship holiday packages in India, cruise tour package in India, cruise vacation packages in India