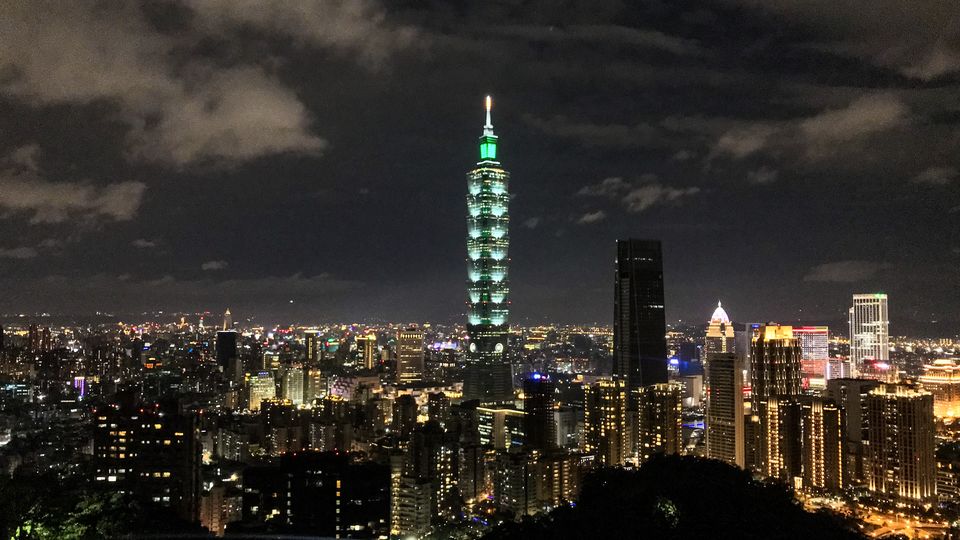 Visiting Taiwan seems not be on as many people's bucket list travel destinations, often being overlooked as travelers elect other options like neighbor Hong Kong leaving it out and underrated. This article is a Part III in a miniseries setting out to right that wrong and we're here putting Taiwan in its well deserved spotlight so that readers don't discount this small island packed with never ending things to do and see with sights that should be on your bucket list, wonderful foods and the best night markets Asia has to offer, and the most friendly and helpful locals you'll ever have the honor to meet and interact with in this world. Here we go!
We take you to Taiwan's most iconic buildings, Taipei 101, classified as the world's tallest building in 2004 and held the record until 2010. Designed to resemble bamboo shoots, but to us looks pleasantly like stacks of Chinese takeout cartons, the building towers in Taipei, we felt you could see it from any part of the city.
Why does Taipei 101 deserve its own post as opposed to being just one sight in a series of things to see while in Taipei? Because you can spend a day easy on doing all things Taipei 101. Here we go!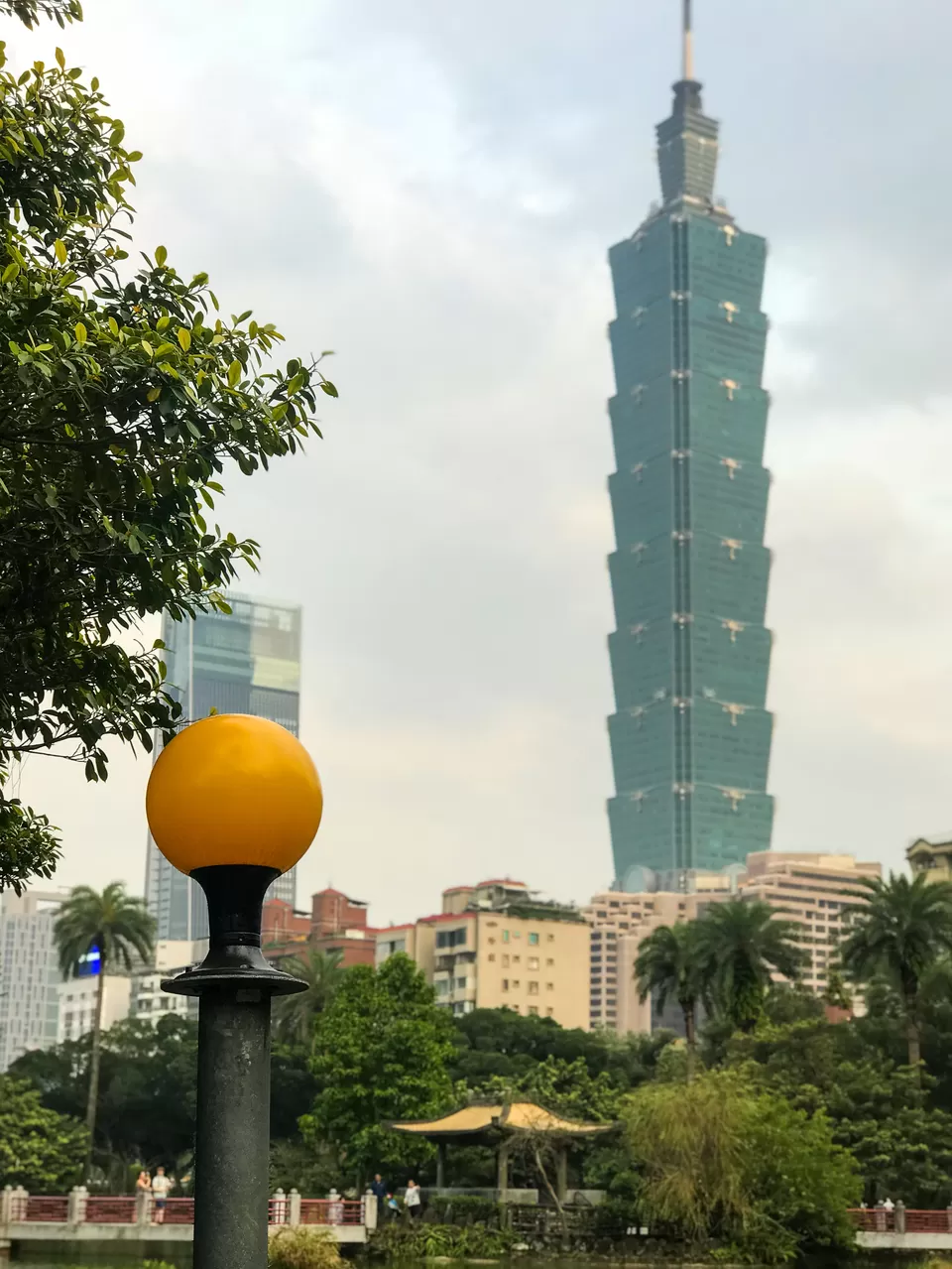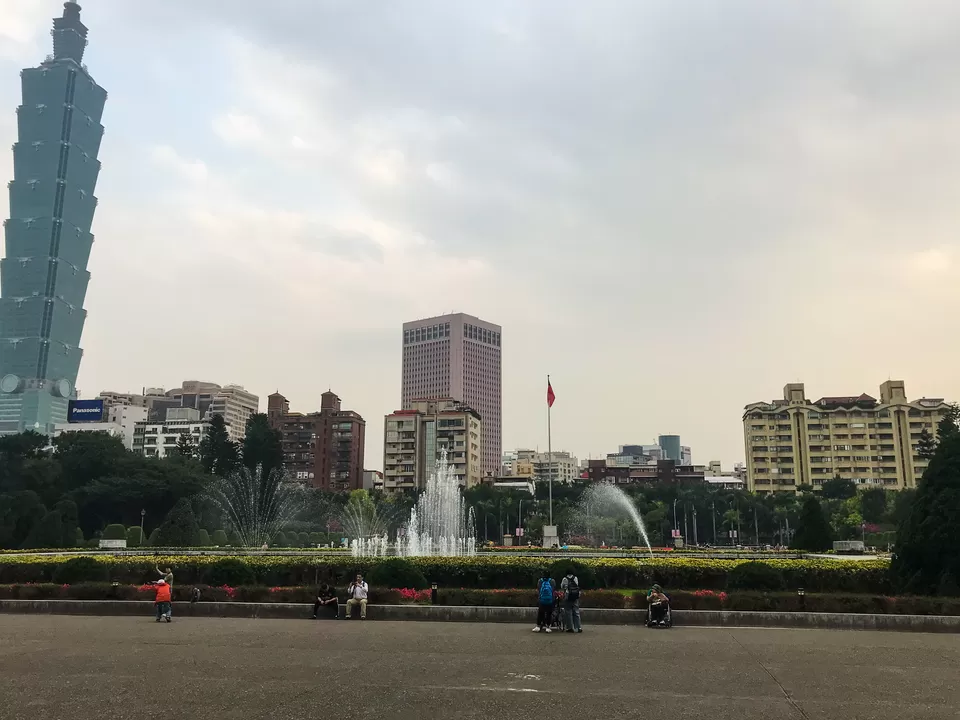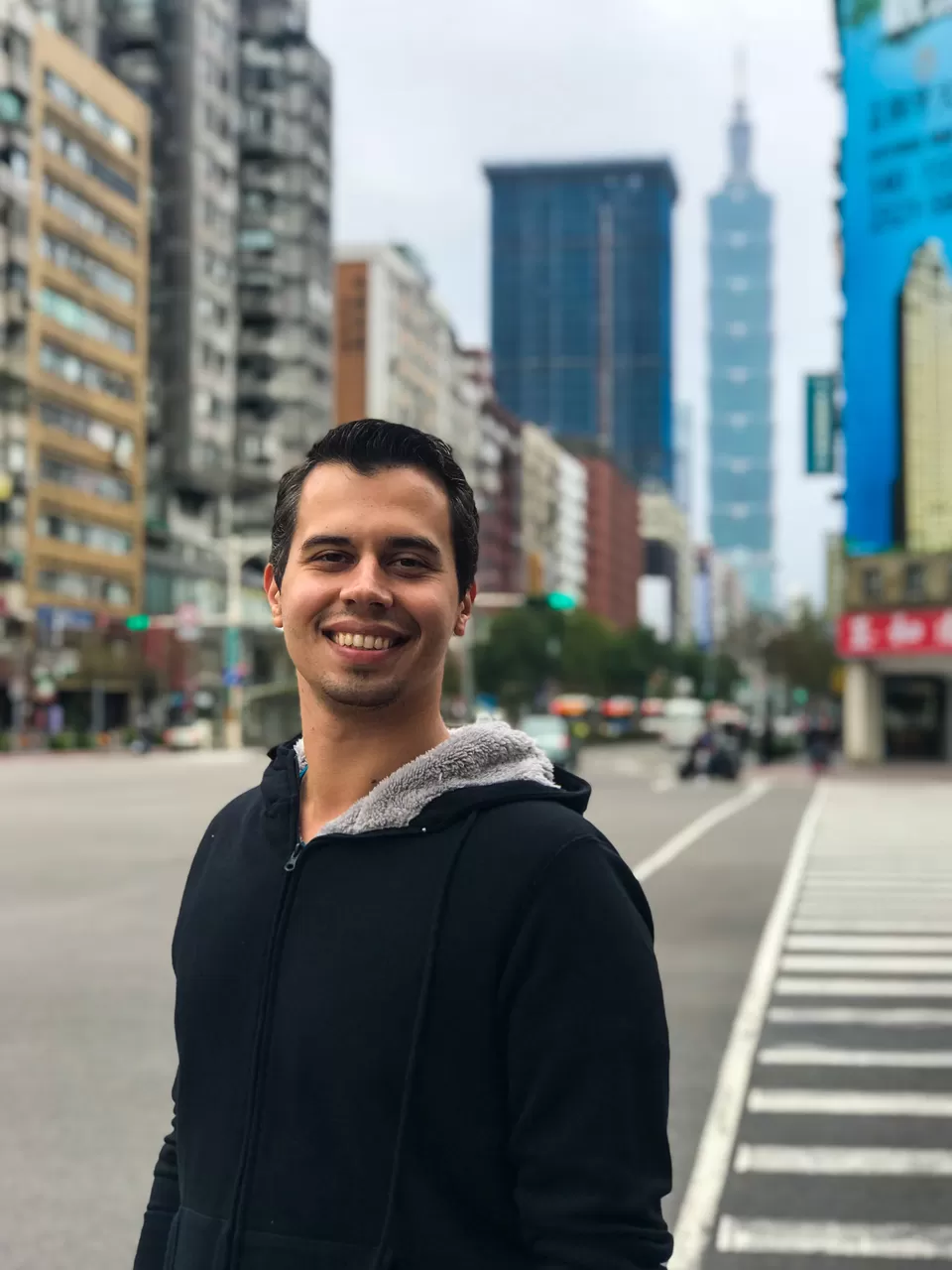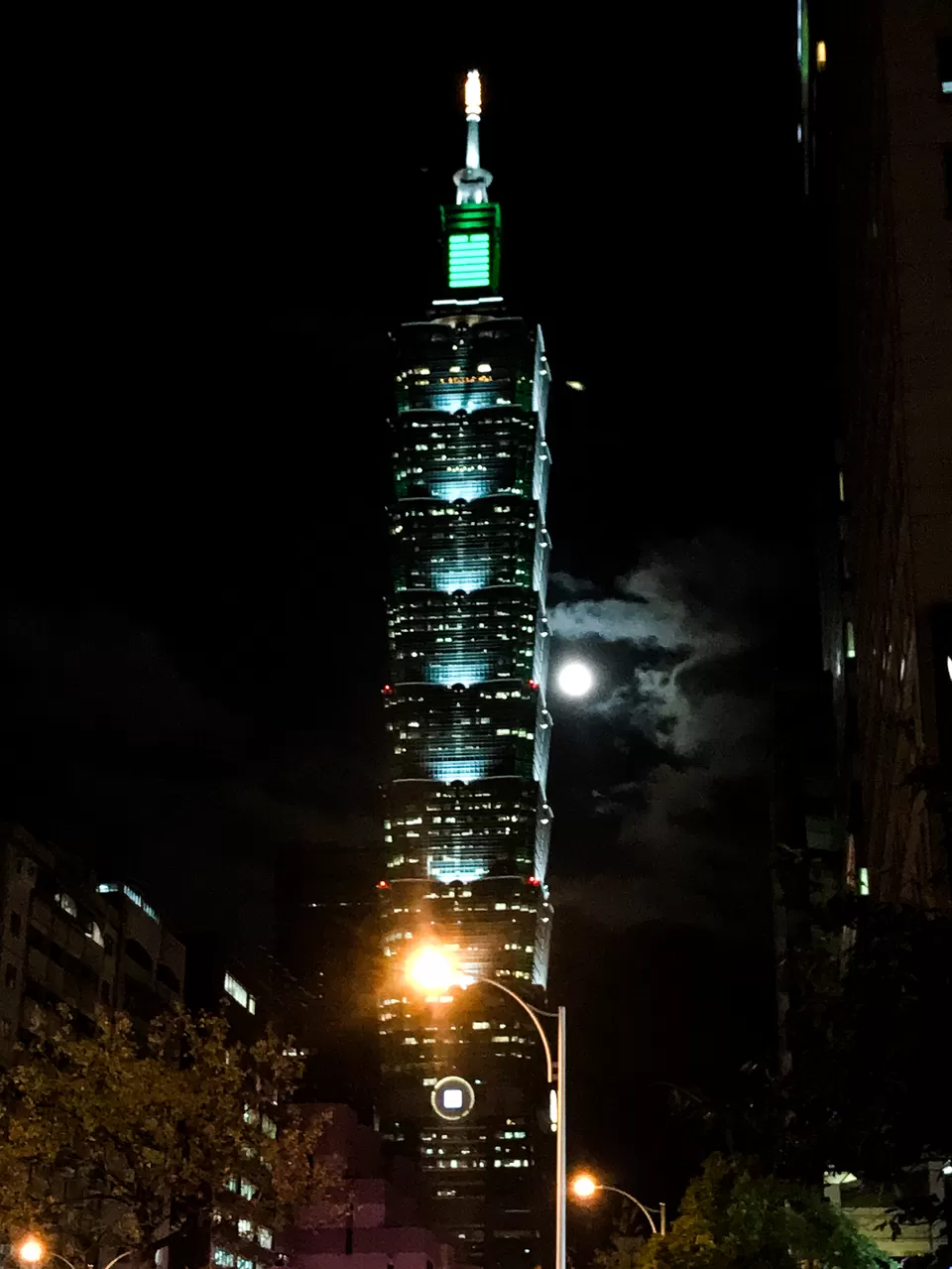 Take the Red Line, Xiangshan train, to Taipei 101 station. Alternatively, take the Blue Line to Taipei City Hall Station, located beneath HanKyu Department Store. Walk south to enter the Shin Kong Mitsukoshi complex, known as the Xinyi Shopping District towards 101. Taking the metro cost NT$25 ($0.86 USD). If you're staying in Xinyi District, then it's a convenient walk!
With getting around Taipei, we recommend sticking to public transportation as it is convenient, cheap, and very easy to navigate. Bus stops often indicate accurately the time for the approaching bus, and the whole city is well connected and thought out extremely well.
WHERE TO STAY
Taipei has many options to stay, however in our backpacker's opinion it isn't that friendly for shoestring budgets. The hostels are all on the high end and fancy range. We stayed at Space Inn Xinyi for approximately $12.50 USD per person per bunk bed in the hostel dorm. The accommodations were very clean, with the coolest bathrooms (just like a space station), with ample amenities and toiletries. The dorm room housed 8 beds, with individual privacy curtains, your own light and charging station, and thick duvet bed covers.
THINGS TO DO AND SEE
1. Have Coffee at the Tallest Starbucks in the World (Located on the 35th Floor)
Many individuals will opt to go to the top of the observation deck of Taipei 101 which takes you on pressurized elevator ride up to the 88th and 89th floor with a speed of 1010 meters per minute. At a cost of NT$600 ($20.57 USD), we opted to not personally experience this with our backpacker budget but it did seem like a cool thing to do.
Instead, we opted to go to the world's tallest Starbucks located on the 35th Floor of Taipei 101. You must make a reservation at least the day before by calling +886 2 8101 0701 and they will confirm your reservation time. You must be on time for your reservation meeting at the security desk of Taipei 101. This is not the security information desk located in the mall, but actually the lobby floor of the actual Taipei 101 building. At your reservation time, a Starbucks employee will meet the group downstairs in the lobby at the designated security information desk to check you in and escort the group through security gates of the building. There is a dress code of no slippers or shorts. The last reservation spot is 90 minutes before closing (closing time is 8PM). We had the first reservation spot, which was at 9AM).
Upon entering the Starbucks, in order of your reservation you'll be able to pick your seat (and your view) and then place your Starbucks order. There is a NT$200 ($6.85 USD) per person minimum order, and the maximum amount of time allotted for your reservation at the Starbucks is 90 minutes. We ordered a Beef and Cheese Croissant and a Pork Cheese Croissant NT$85 ($2.91 USD) each and two tall lattes for NT$125 ($4.11 USD), a great combination of snack and meal totaling NT$210 ($7.20) to hit the minimum spend. The view, snack, and coffee was great!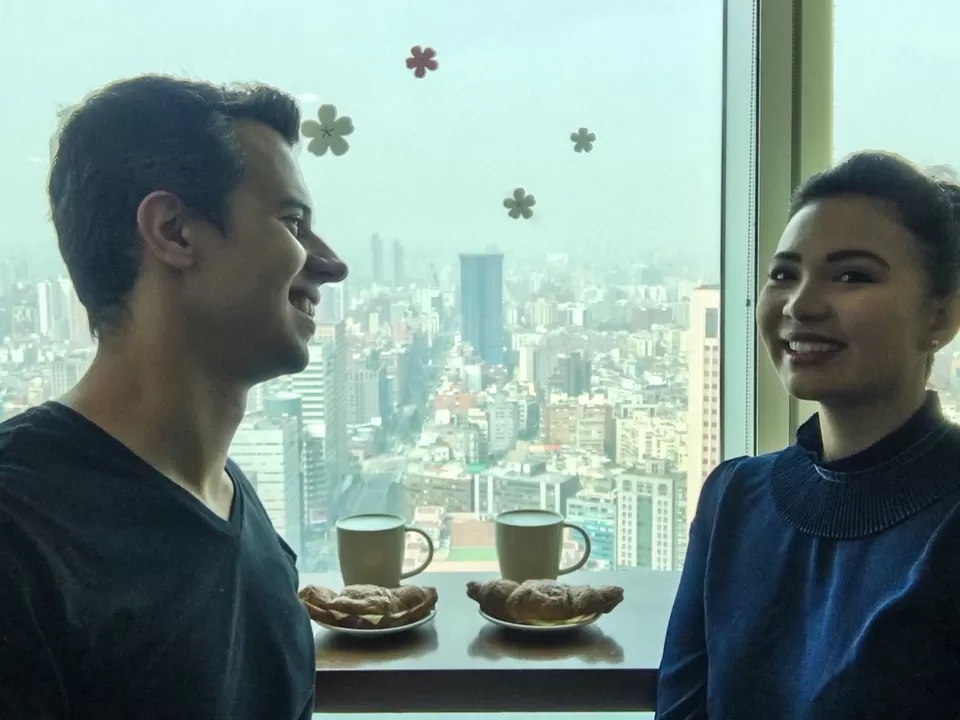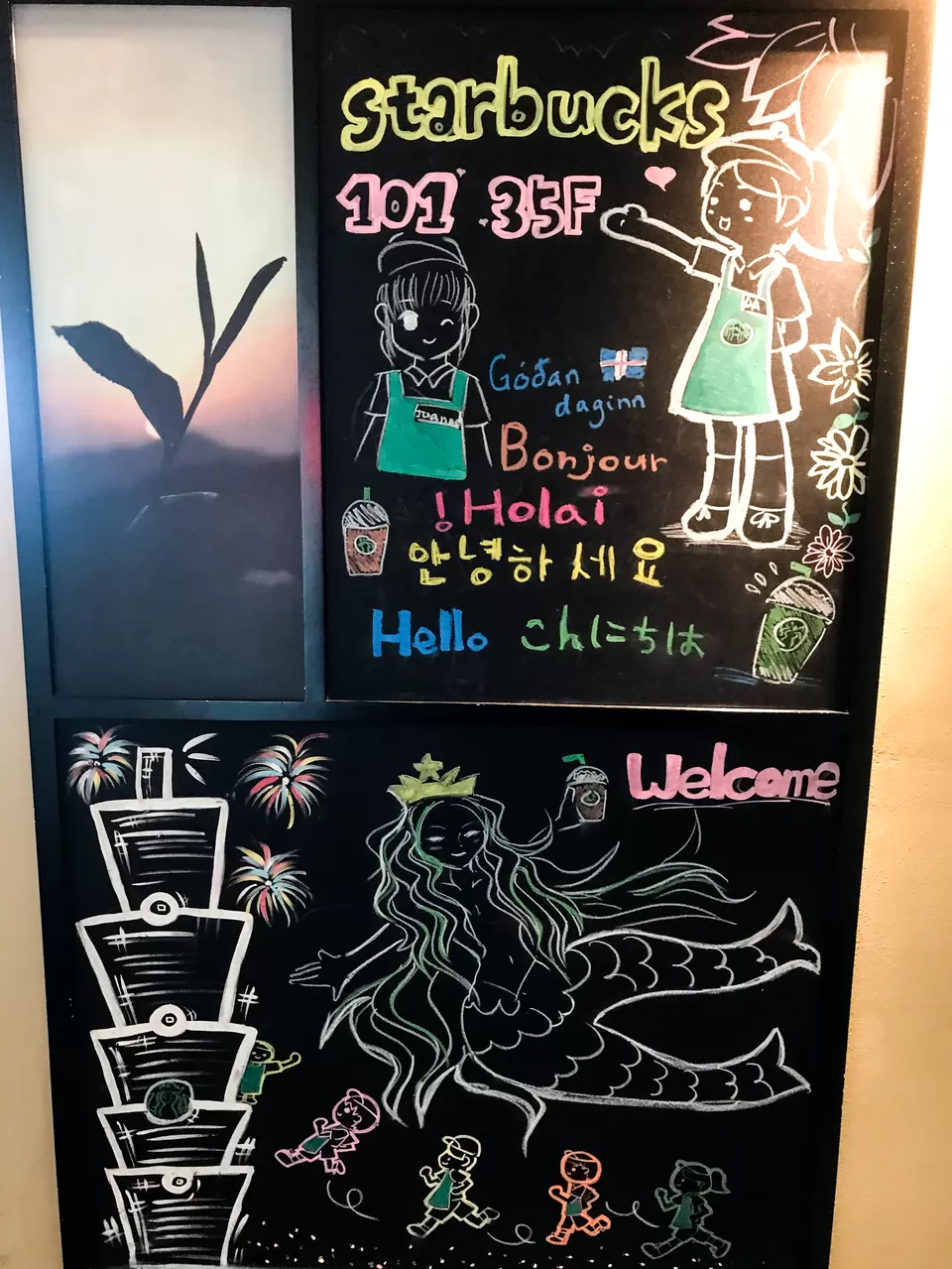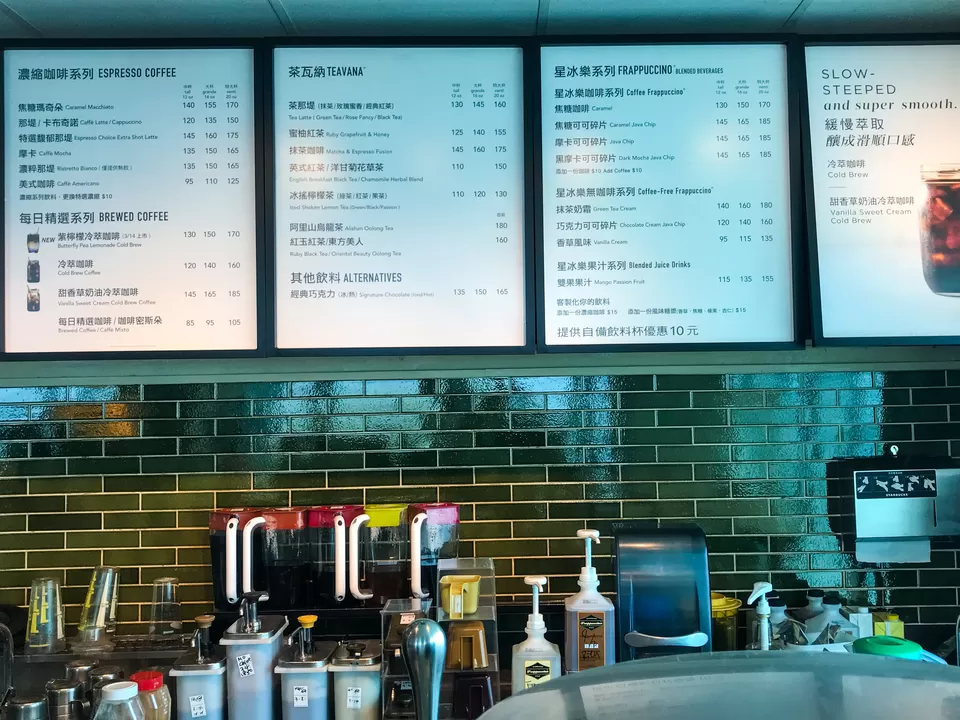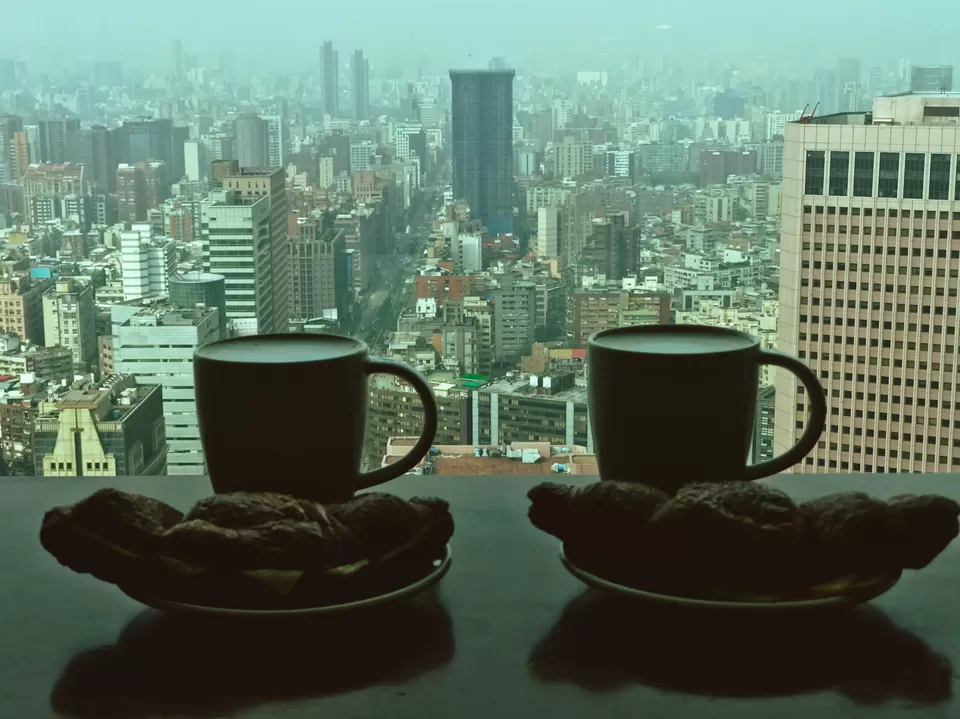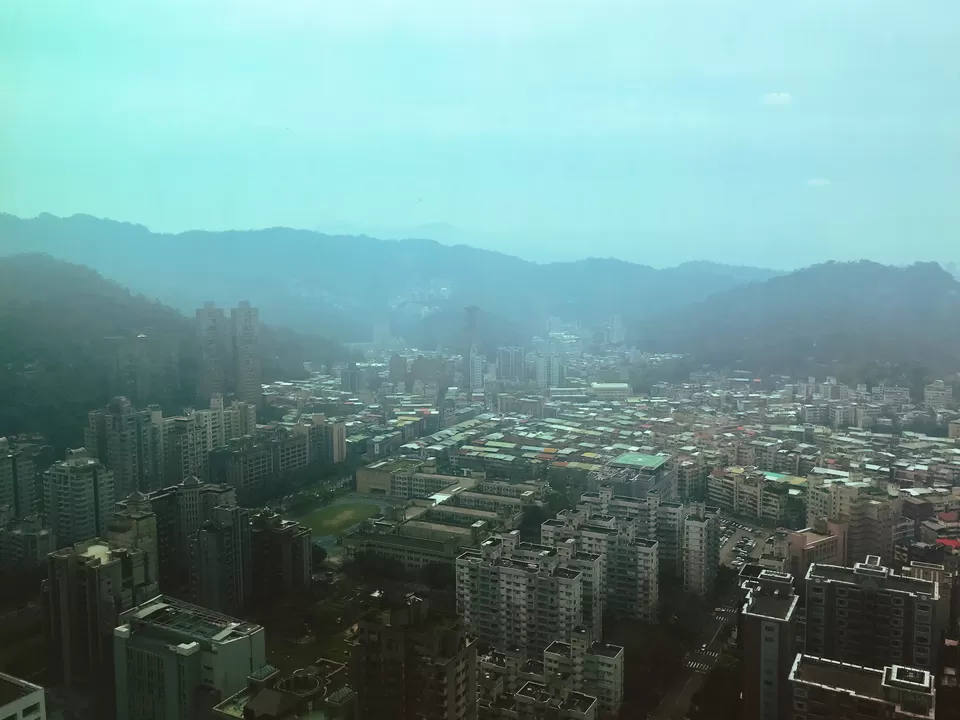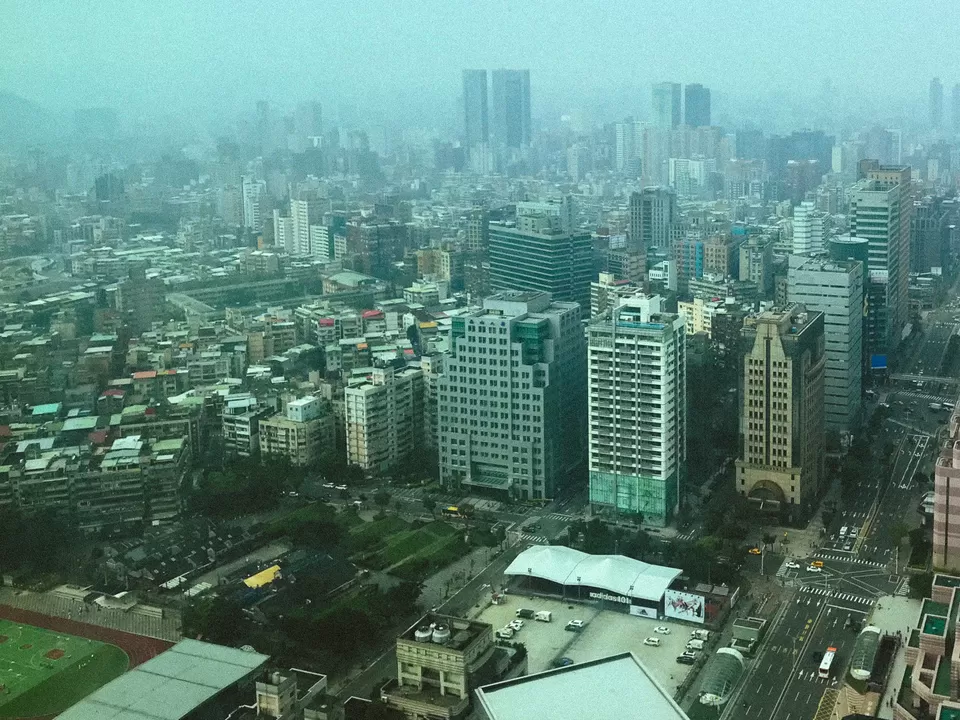 2. Have Michelin rated Soup Dumplings at Din Tai Fung in Taipei 101
On the ground floor of the Taipei 101 Mall across from the other Starbucks, is the entrance to Din Tai Fung where you'll see outside the restaurant swarms of people lined up waiting for a number assignment just like at the DMV (Department of Motor Vehicles). No these people aren't waiting for their driver's license, they're waiting for a table and most likely to order soup dumplings, the dish that's made this restaurant chain famous and Michelin rated.
We were fortunate to have been in the building before 11AM, Taipei 101's official opening time, and be among the first people in line and therefore we were seated within 10 minutes. After enjoying the restaurant for about an hour for an early lunch, we exited to see the lines wait time had grown to 80 minutes by noon. Best to get there early, otherwise if you want to dine here you can be waiting for upwards of 3 hours to try these fantastic delicate and gourmet soup dumplings.
We ordered Pork XiaoLong Bao (Soup Dumplings) 5 pieces for NT$105 ($3.60 USD), Braised Beef Noodle Soup for NT$250 ($8.57 USD), and House Special Spicy Shrimp and Pork Wontons for NT$180 ($6.17 USD).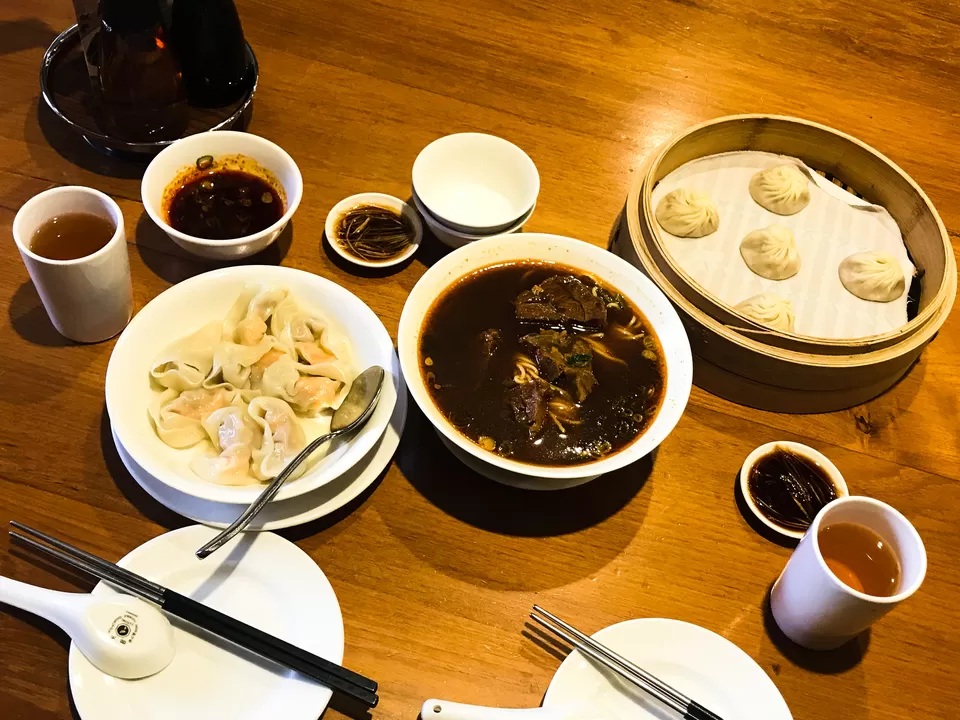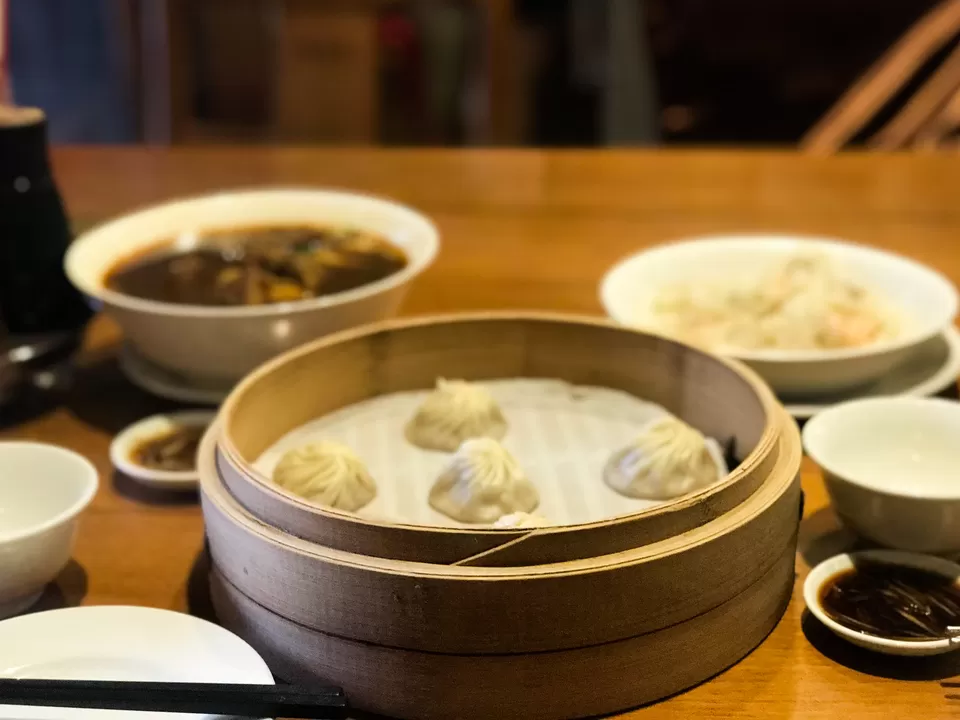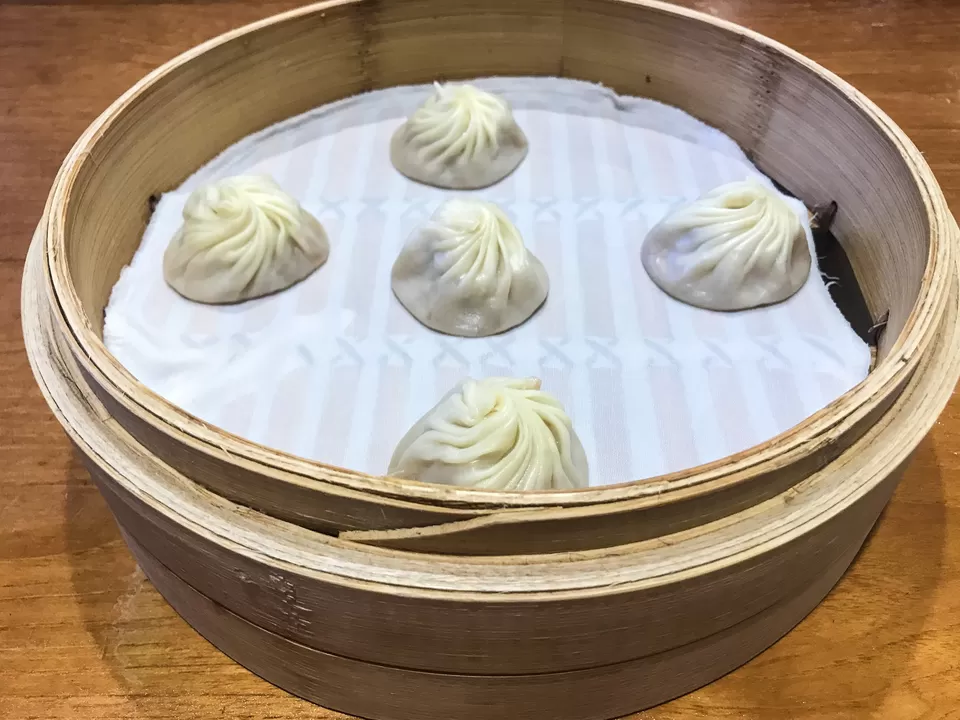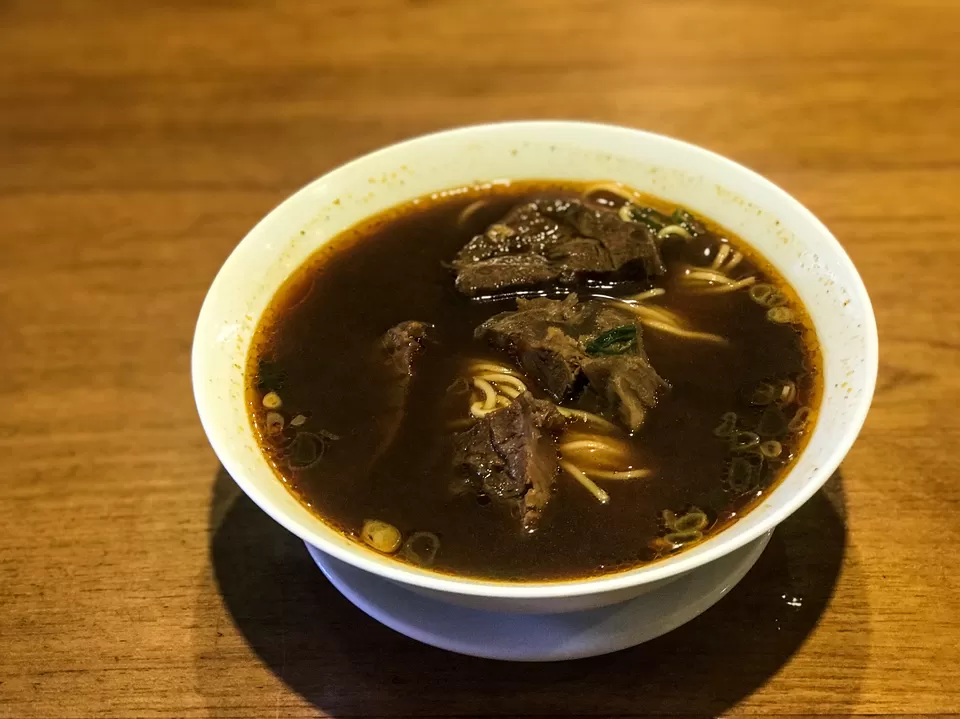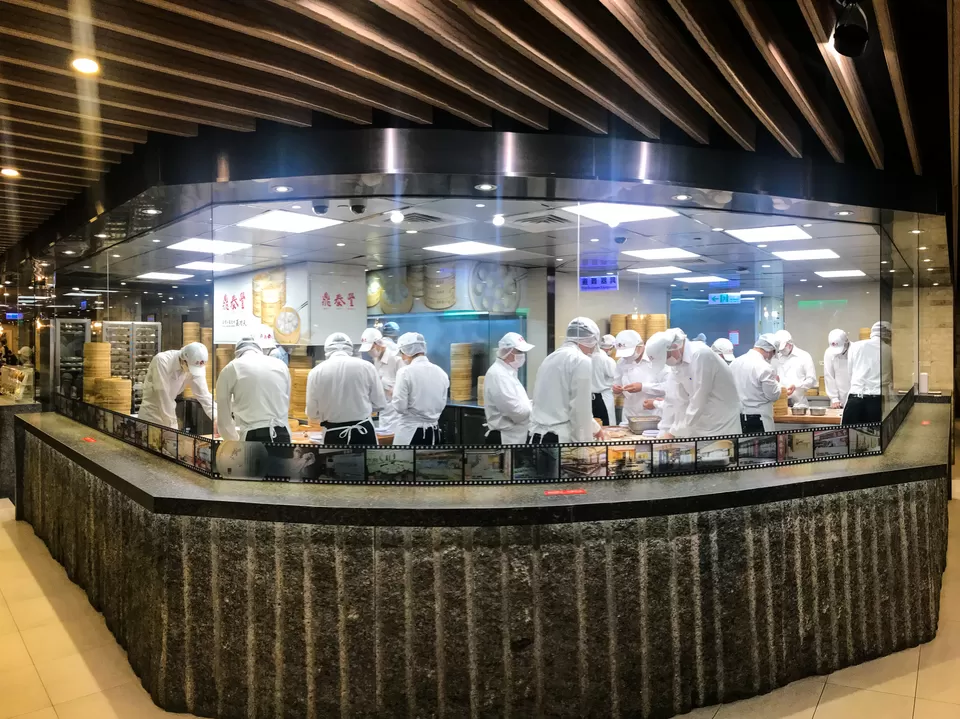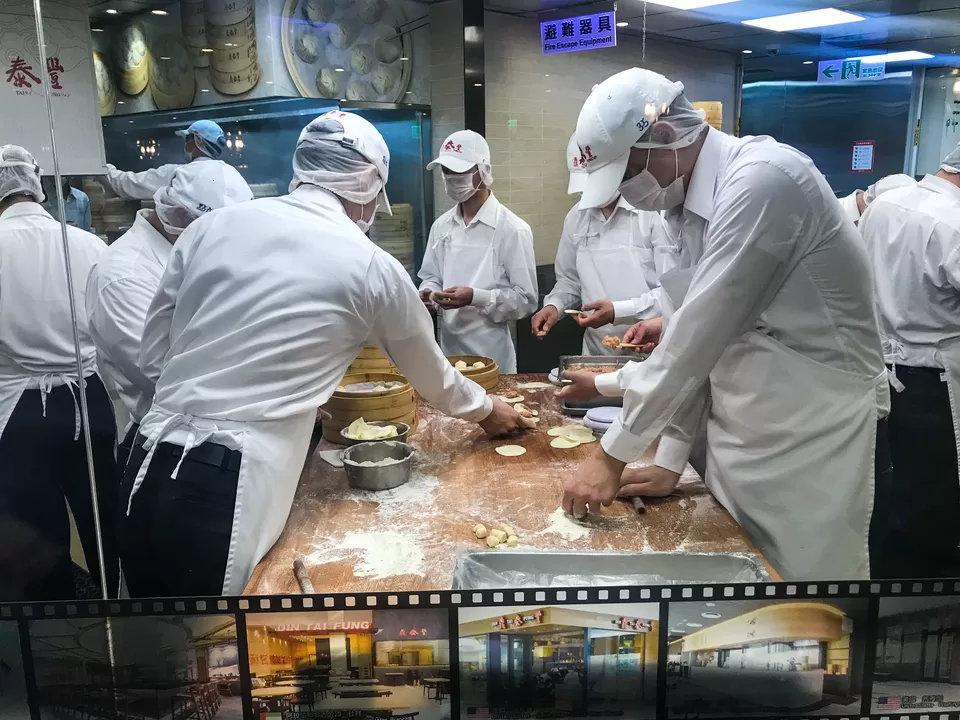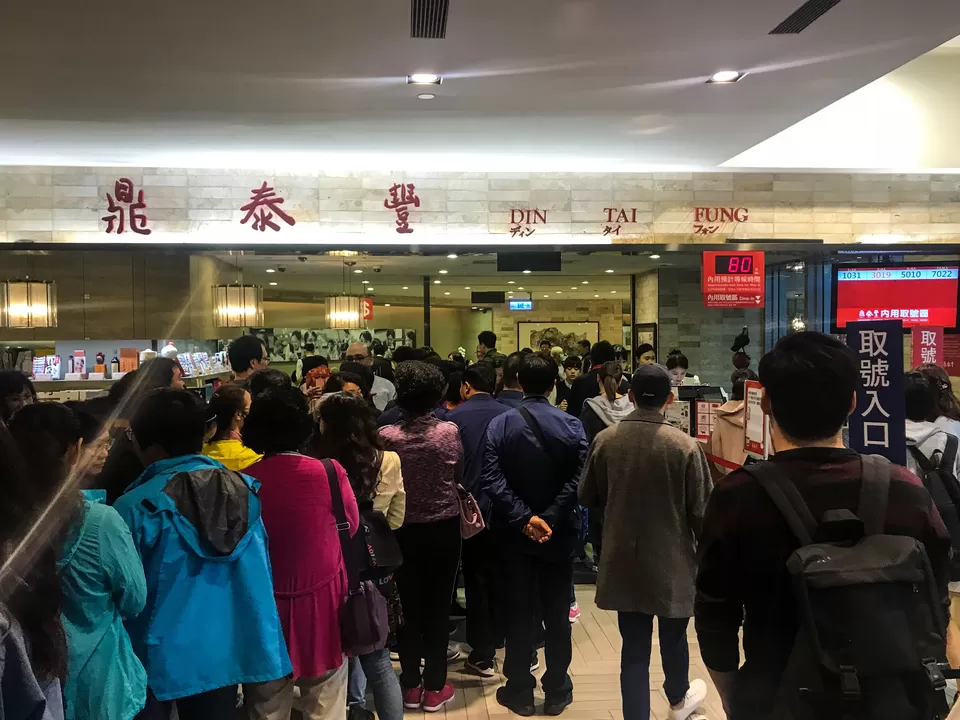 3. Sample Taiwanese Sweets and Snacks for Free at Taipei 101
Just outside of Din Tai Fung, the ground floor of Taipei 101 is a labyrinth of gift shops selling souvenirs and other miscellaneous gadgets, and sweets and snack foods. Guess what, they also are giving away free samples of the Taiwanese treats! Pineapple Cake, Nougat, Pork Jerky, Strawberry Cheesecake, Suncake, and Mooncake.
Often you have to buy these amazing little individually packaged desserts in a box containing several, and at quite the high price, since it is a gourmet dessert. But here you can hop from store to store and sample the different kinds of Pineapple and Mango Cakes, and talk to the knowledgeable staff as they explain the differences and what makes their brands cakes special and unique. This makes for a great and free tasting of Taiwan's famous Pineapple Cakes, and without having to make the hike to the Songshan District to get to the famous Sunny Hills.
4. Hike Elephant Mountain to Have a Fantastic Point of View of Taipei 101
The hiking trail is located close to the Xinyi Shopping District and Taipei 101. To get there from the base of Taipei 101, walk east on Xinyi Road for two blocks until you reach MRT Xiangshan Station in about 15 minutes. The best time to hike the mountain is during late afternoon, and catch the sunset as well as a daytime view and stunning nighttime view of the city. It's a 15-20 minute hike from the base of Elephant Mountain to the top viewing point.