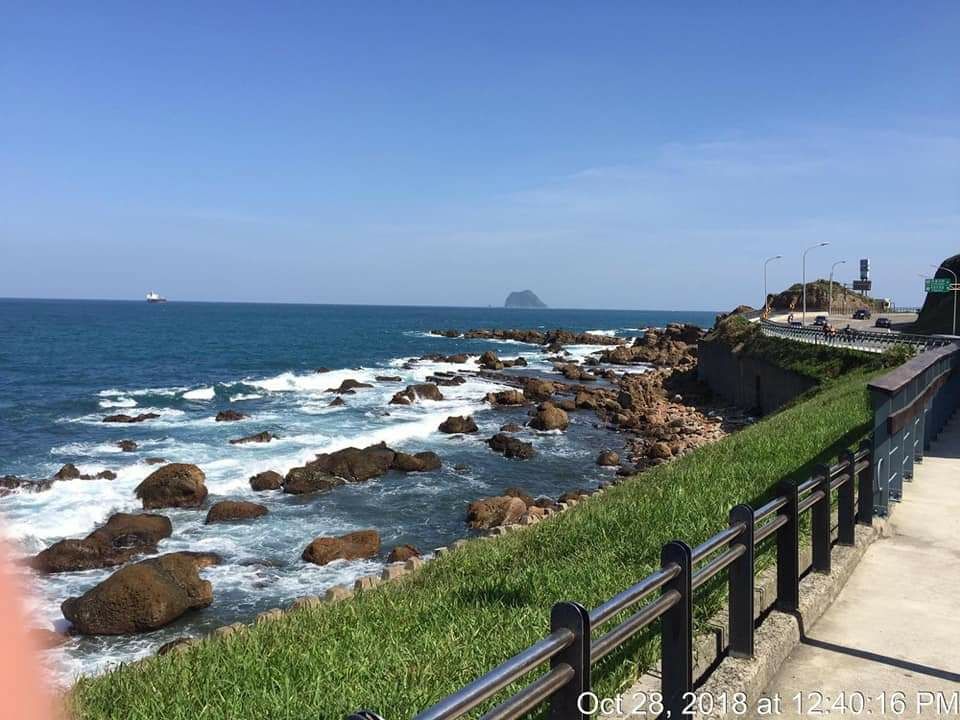 Taipei, the capital of Taiwan, is home to the world-renowned Taipei 101. The number of tourists travelling to the country has been increasing of late because its growing popularity in the last couple of years. The best time to visit will be during the months of November and April. It is better to avoid going there in the months when Typhoon is prevalent, as you will not be able to tour as much as you would like. Normally, the typhoon season is from the month of May till the month of August.
Places of Interests
Taipei 101- The iconic building is the must-visit attraction if you are looking for the ultimate Taipei travel guide. It used to be the tallest building in the world once and anyone who visits the country makes sure that they leave their footprints in here. There is a shopping mall here along with the observatory deck from where you can have breath in beautiful views of the city.
National Chiang Kai-Shek Memorial Hall- Located in the Zhongzheng diatrict, the CKS Memorial Hall is a national monument; one that tourists make sure yo viait when they are in the city. It was built in memory of Taiwan's former president, Chiang Kai-Shek.
Danshui- Located in the New Taipei City, Danshui can be considered while youbare in Taipei. You can reach here by taking the MRT to Tamsui station. It is an extremely popular tourist attraction in Taiwan and all the Taipei travel guides will have it in their list. Not justbthe travellers, even the locals the love to frequent it. Well-known for its beautifil sunset, it is filled with restaurants and small shops selling soveniers.
Jiufen- It is actually a mountain town about an hour's drive from Taipei. The Jiufen Old Street is lined with small shops selling soveniers and restaurants. It is especially crowded during the weekends because even the locals love to travel here.
Taipei Amusement Park- If you are travelling with children, then this is a place that you should visit. There are are so many rides and fun for not just the kids but also the grown-ups!
Shilin Night Market- While there is no shortage of night markets in Taipei, the Shilin night market is considered to be the most popular one that is loved by the locals as well as the tourists. Food, clothing, shoes and accessories are found in plenty here !
Beitou Hotspring- If soaking in the hotspring is what you are interested in, then you will find plenty of these here. You can take an MRT to New Beitou station, where you will find plenty of options ranging from public to private hotspring.
Areas to Stay
One important part of the Taipei travel guide is to choose the district or area where you will be staying. The are many areas that you can consider when you are deciding on your hotel in Taipei. I personally feel that as long as you are staying near the Taipei Mass Rapid Transit or MRT, you have all the attractions at your finger tips because most of them are near the MRT stations. Here are some of the areas that you can consider:
Ximen- This is the area where most traveller consider in Taipei. Furthermore, there is a MRT station near the Ximen pedestrian street so making this area your base would be a good idea if you are planning to travel a lot. I stayed here during one of my visits and I absolutely love the location. It has lots of street food, restaurants and shopping. There are so many hotels in Ximen as well as surrounding it,
Taipei Main Station- This is the central location because the Taipei Main station is the transportation hub of the city. It has MRT, HSR or High Speed Rail, local trains as well as buses (local as well as intercity). This is a great place to make your base if you are planning to do a lot of travelling in the city as well as going outside the city. The HSR will take you to Taichung in an hour's time so you can even take a day trip there and come back on the very day, if you do not want to stay in Taichung.
Xinyi- This is the area where the Taipei 101 is located so needless to say, the hotels here are not cheap. You can expect middle-range to very expensive hotels in the Xinyi district. In fact, you will find plenty of five star hotels here such as W Taipei and Grand Hyatt.
Zhongshan- This district is home to the Miniatures Museum of Taiwan, Xintian Temple, as well as a-lot of shopping and restaurants. You can consider this district when you are deciding on your hotel in Taipei. There are many MRT stations within this district so moving around the city will not be a problem at all if you choose to make this area your base.