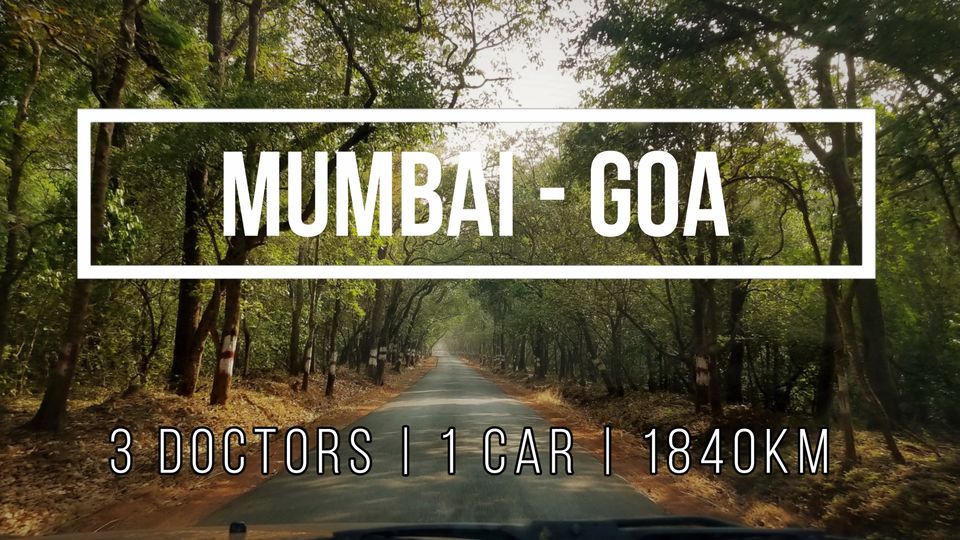 Check out the journey through our eyes!! WATCH THE VIDEO!!
This is the story of 3 doctors (Rhythm, Jay, Saumitra) from Ahmedabad, who chose to ditch the quotidian travelling and take-up a dream journey. The plan was to cool the minds after exams with an impending Road Trip; and what better than a Mumbai-Goa Road Trip! Initially when I flipped the idea of 1800 km drive, I wasn't taken seriously (I tend to pitch impossible plans on a regular basis), so I plotted the whole trip down & ultimately convinced the lot.
Soon began the research, finalization and booking process. I, personally, believe in researching the hell out of a place, but having no fix plans once I reach there. And that's exactly what we did on this trip. So read on and enjoy! If you like it, please share it further, and let me know in the messages if you wish to know more!