Here is my second official travelogue that I really wanted to make the time to write for keeps sake! When you write it down like this , the memories remain with you for the longest time.
This trip was being planned by my friends since a couple of months back , and I was not a part of the initial planning as I thought I couldn't budget it into my current life.  However it was something about the European dreams I always had that I wanted to visit the place and be one with its unique culture of each city ,  cuisine and lifestyle.  Finally two month before the trip I decided to take the plunge with four of my other friends and trust me it was totally worth while :)
We decided to stay at Air BnB's at most places – since we wanted to be one with the locals and live in the city center as far as possible. (Most bookings and planning done by my friend Prasoon – special thanks to him ! )
Let me list out a brief agenda of each day in Europe and how eventful it was – every day had some new excitement and flavor and we made the most of every moment on this trip ! ( still get the jitters thinking about some experiences we had – Awesome , good , bad , ugly  - an awesome mix of everything )
At every city the first thing the boys did when we arrived was to take a 2 – 3 days travel pass – so we could go around the city with the access to utilize the trams / trains and busses without a limit – and that I must say is the best way to explore every European cities ( So marvelously well connected !)
DAY 1 Paris - Amsterdam : We reached Paris via Dubai on Emirates airlines and took our first train to Gare du Nord station in Paris while we arrived from the airport.

The first train experience was a great start as we had some locals music artists – who sang , played and of course asked for some Euro's since we got to see and appreciate their talent. While we reached we had Prasoon's friend come by to pick us up and take us around for a beer and some lunch.

Though we did not stay the night in Paris – we just spent a couple of hours – freshened up and head off to catch our train The Thalysis to our next destination Amsterdam – one of the coolest cities of Europe I was looking forward to for various reasons ;)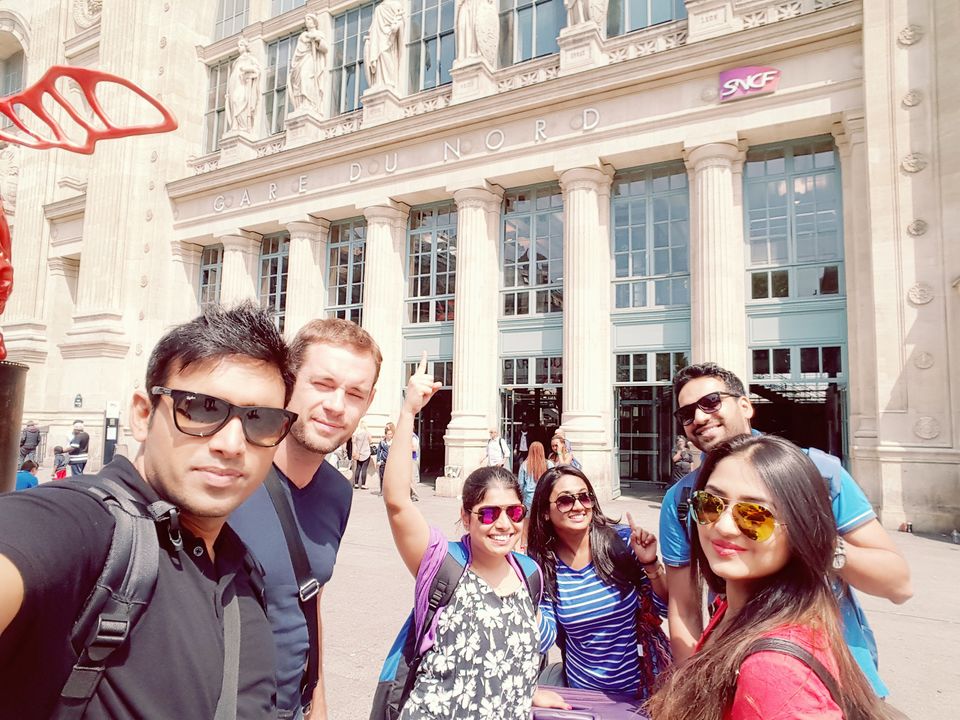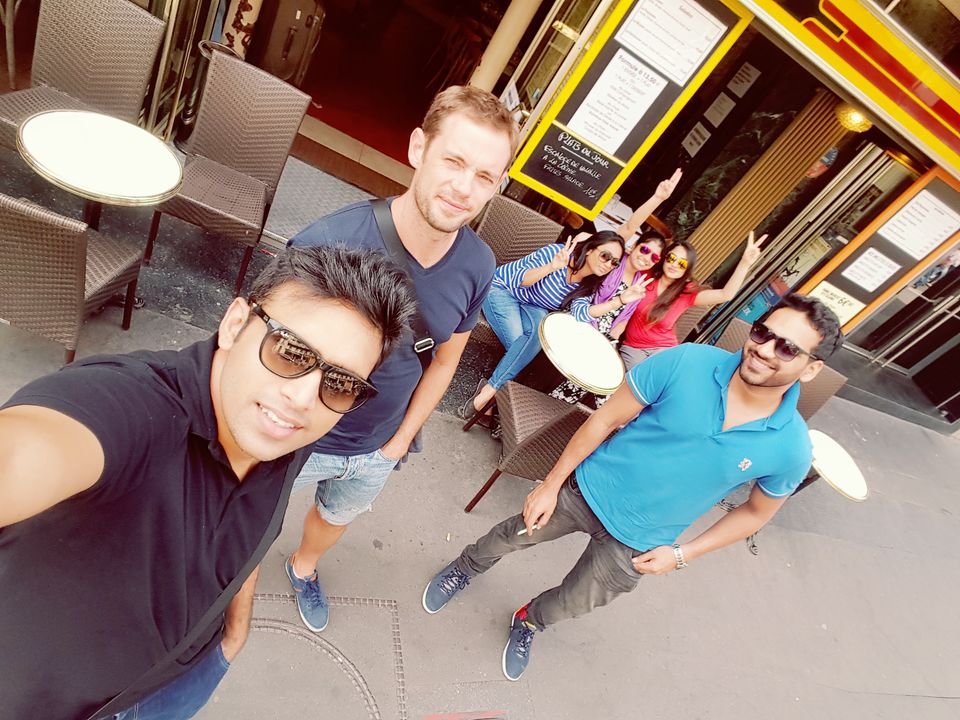 While we arrived Amsterdam we took the ferry to our Air BnB property that we just adored and then head out to explore the city the way we knew we must ;) That night was a blurrrrr…..( we visited the best cafes and the red light district and should I say more )

DAY 2 : Amsterdam – Next day we set off on foot to do some touristy things – we went to the "Iamsterdam " locations to get a couple of pics and went on the Heineken experience tour which was just awesome.

DAY 3 : Amsterdam – Today we wanted to explore the city using cycles and hired some bikes to look around. I had not been cycling in ages – but after some initial struggles managed to get a hand of it and safely went along the separate cycle track they have for all cyclists in the city. We also took the a tour of the canal and it was an absolutely splendid one ( totally recommended, with free unlimited drinks for the whole two hours ).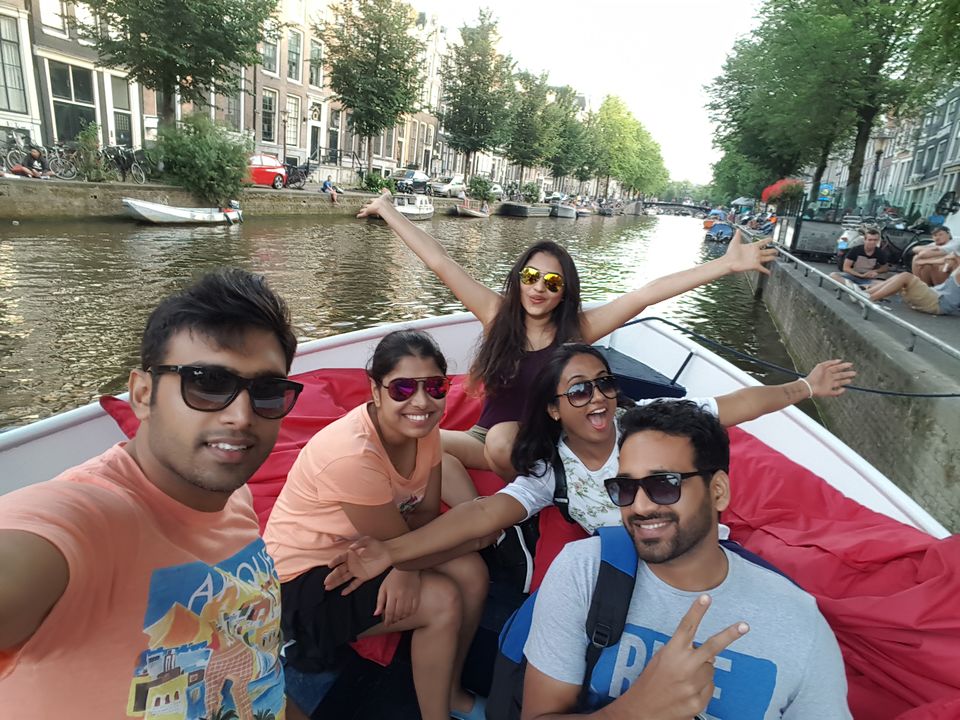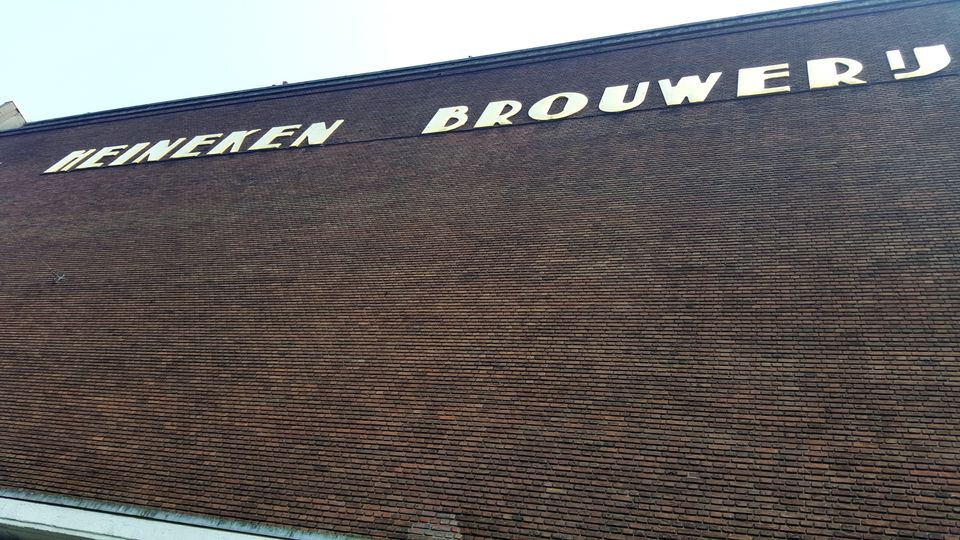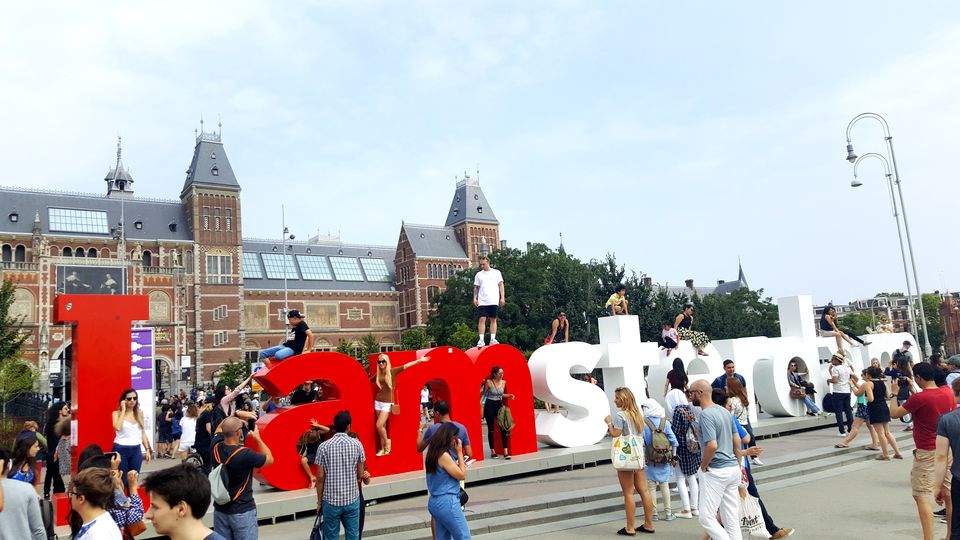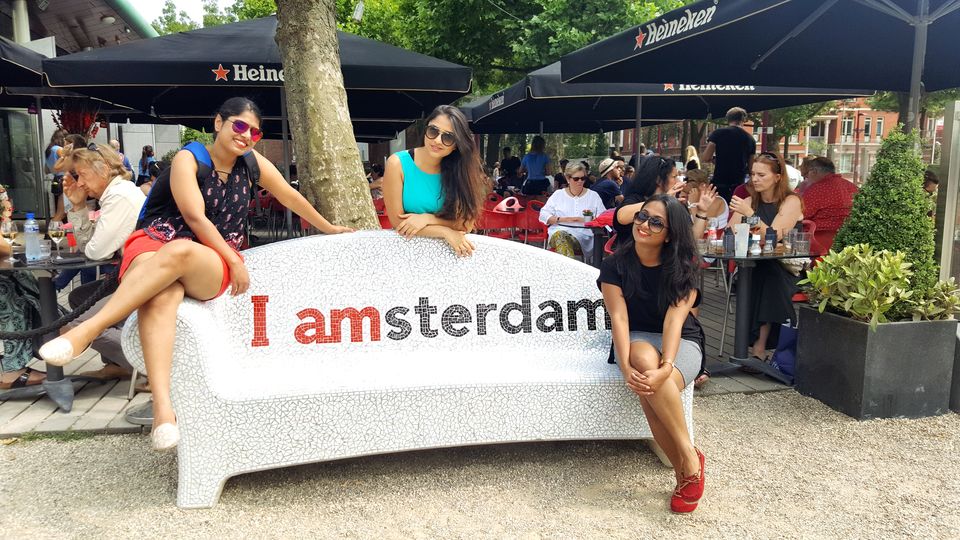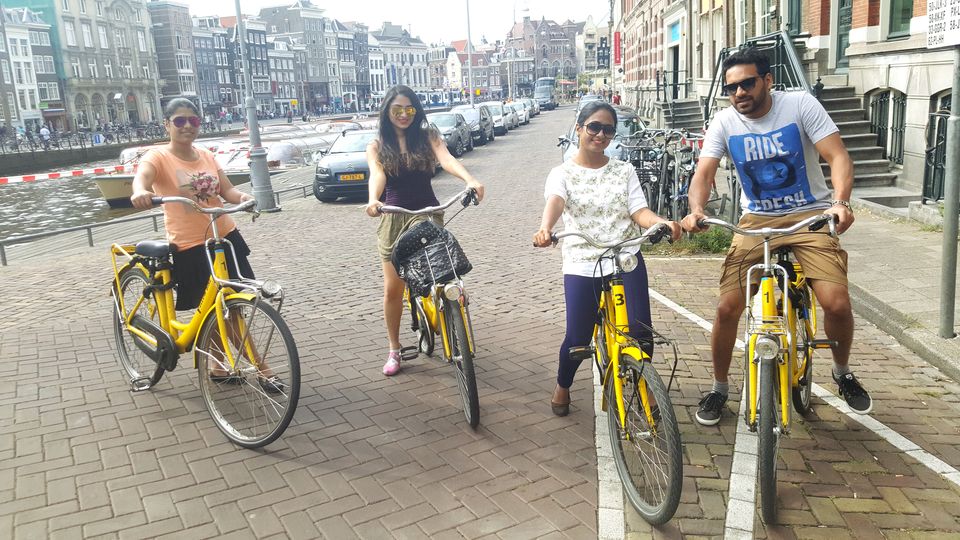 DAY 4 : Amsterdam – Berlin - Next day half-heatedly we left from our beautiful abode at Amsterdam to our next destination . We took the Bahn from our destination and reached mid day . That day we freshened up and headed straight to pay respect to the Berlin Wall and Memorial – and stepped foot in both what they used to call East and West Berlin.

And then after a hearty meal went on our very first Pub crawl , which was just too awesome and we made some very good new friends along the way ! ( And I say this with a lotta emotions – trust me !! ).The Berliners truly know how to party exceptionally hard!

DAY 5 : Berlin – We knew we had only one more day and had to cover a lot of the city – so we choose to take the Hop off Hop On tour at Berlin and explored most of city this way or by foot. We stopped at the Brandenburg gate , Reichstag building, Check point Charlie, Alexander Platz, and plenty of other cathedrals and museums.

In summer Berliners flock to their favorite parks to tan, picnic and knock back a few beer – and we ensured we did this too!

All along the way in Amsterdam and Berlin we had some amazing beers ( nearly over 80 different types in a span of 18 days through our trip ) and some mouth-watering good local steaks and cuisine and we just lived in the moment!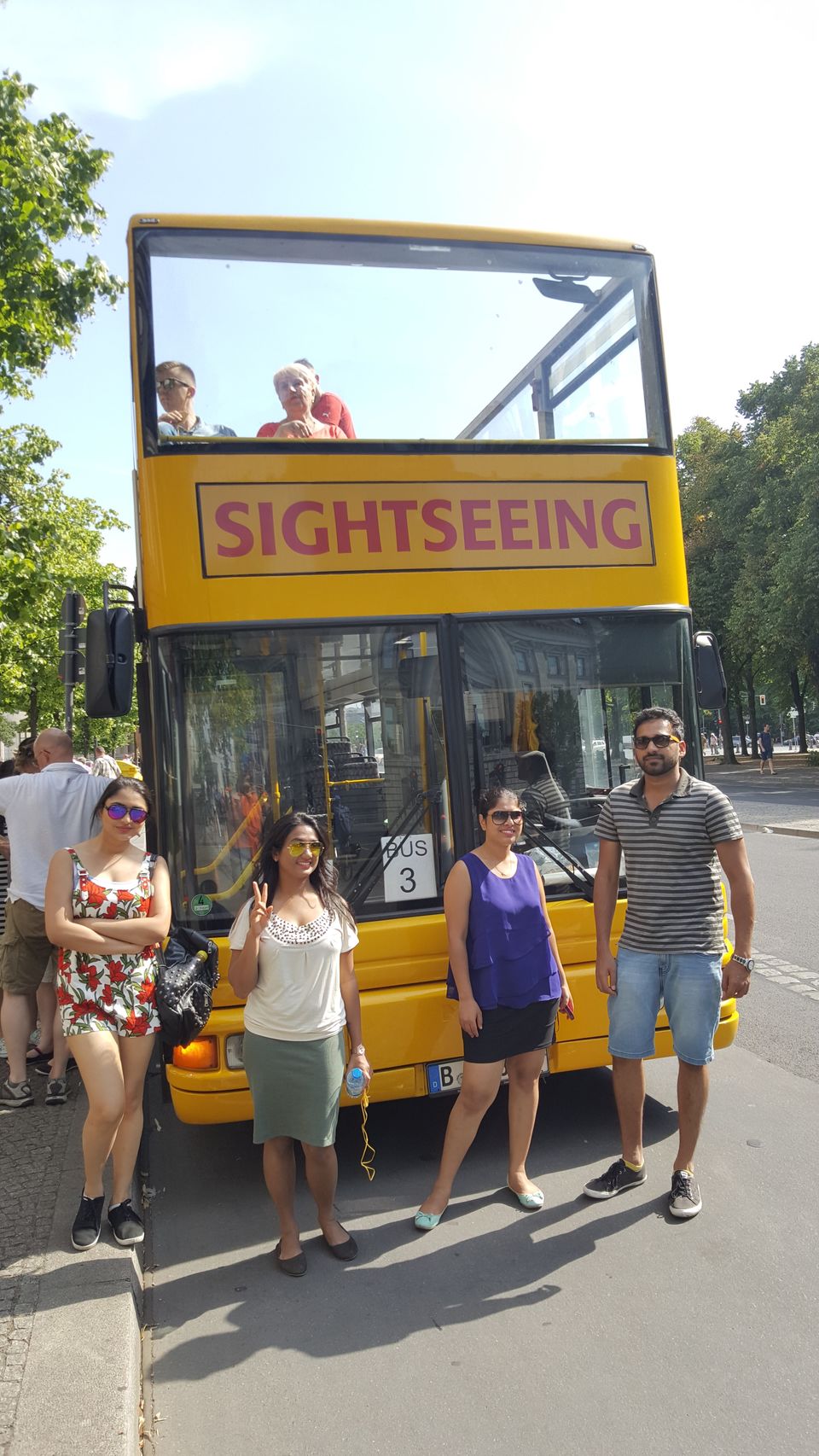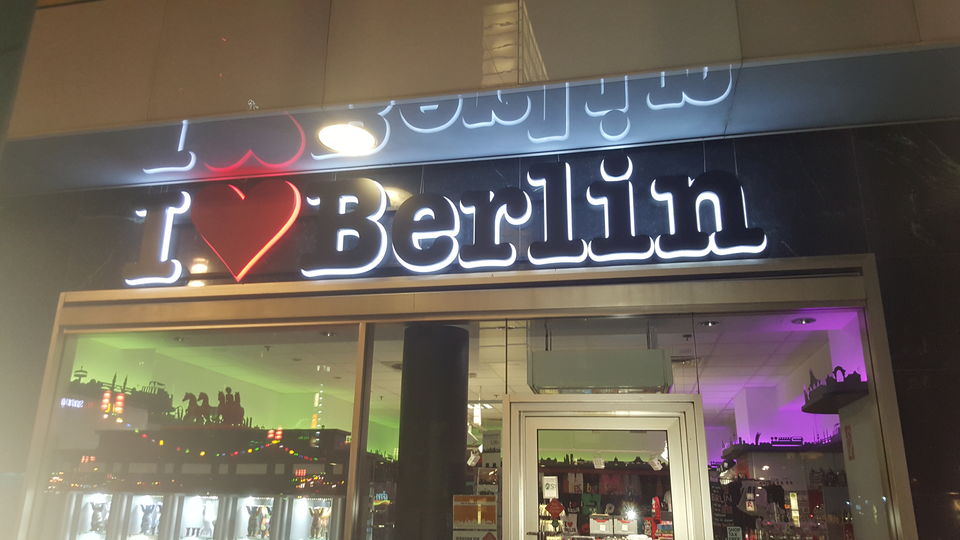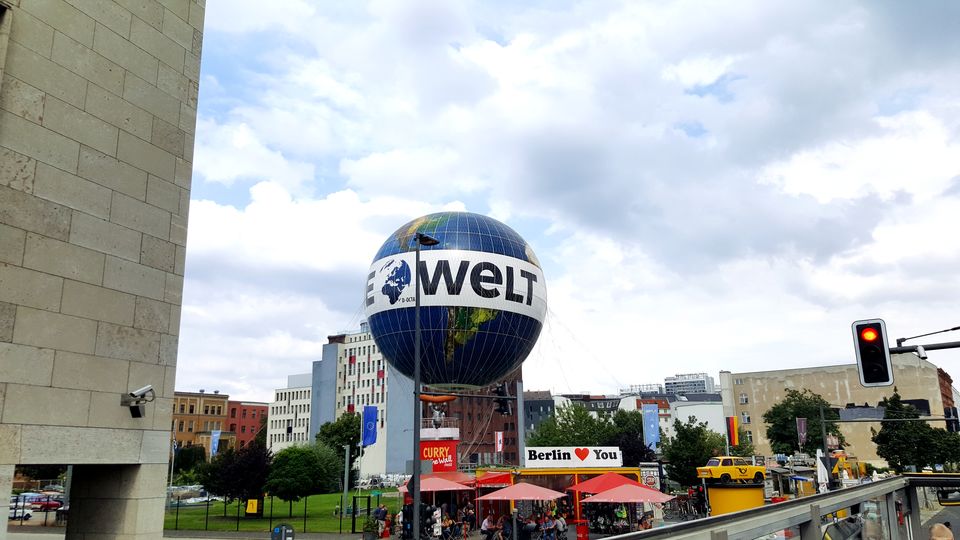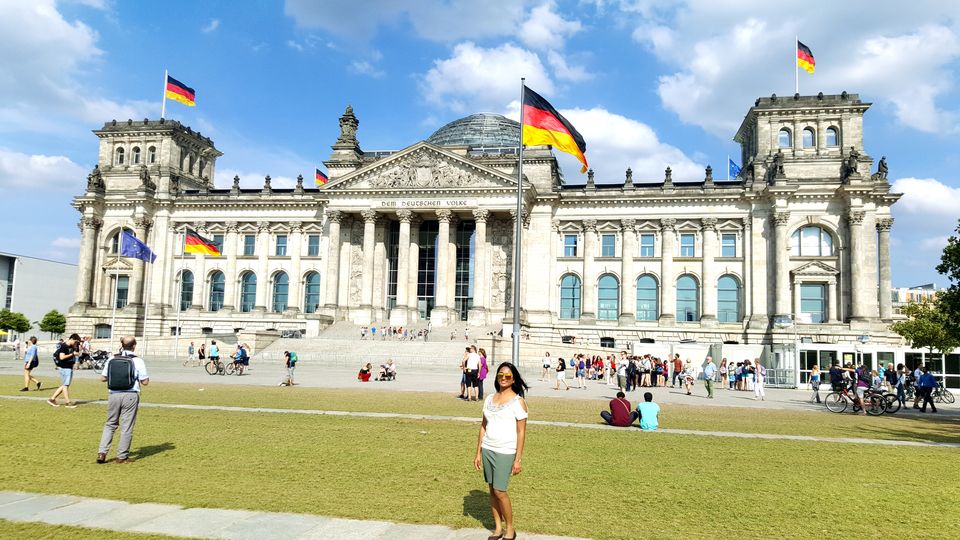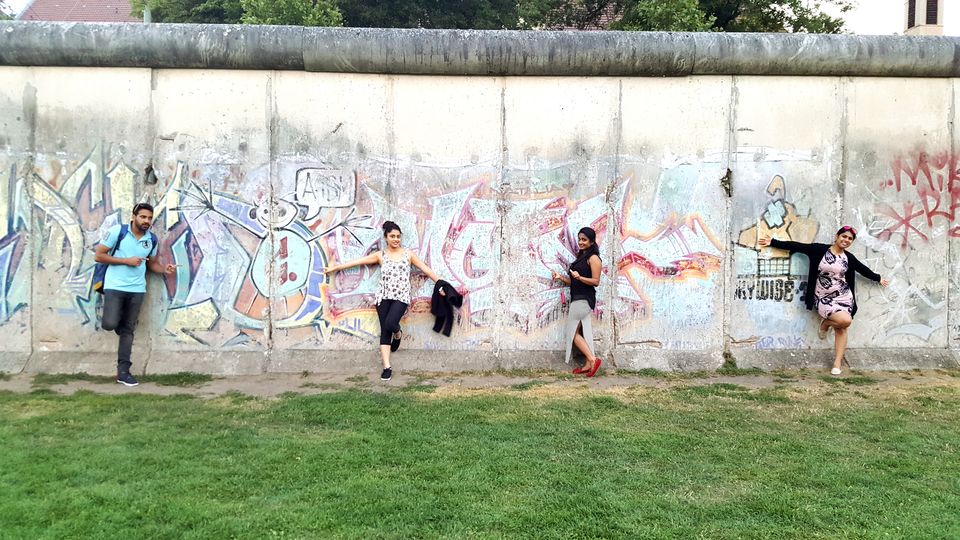 DAY 6 : Berlin – Prague : Prague was my personal favorite city of Europe that we visited. It has a charm like no other and every building looked so perfectly set up like a pastry that I could just gobble down !We took the Bahn to Prague too and continued our beer and Chardonnay stories :)

While we arrived at our Air BnB home we fell in love with it – it was just so perfect. The day we arrived we set foot to explore this beautiful and serene city to the fullest. We set out to see the awe inspiring Charles Bridge and the Prague Castle . We bought a Painting portrait of the place that I have put it up in my living room . (My Priced possession ! )

We also went to an ancient cathedral in one of the famous squares there that had beautiful architectural value. The city also has some magnificently historic architecture – and has some stunning opera houses, concert halls and unique theater performances.

Finally I must mention the food in Prague – particular the Beef Goulash is worth mentioning – as it savors the pallet.

DAY 7 : Prague : The next day we started with a visit to the famous John Lennon wall and enjoyed the rest of the day watching street shows and keep our self entertained with some mouth watering food and Czech beer.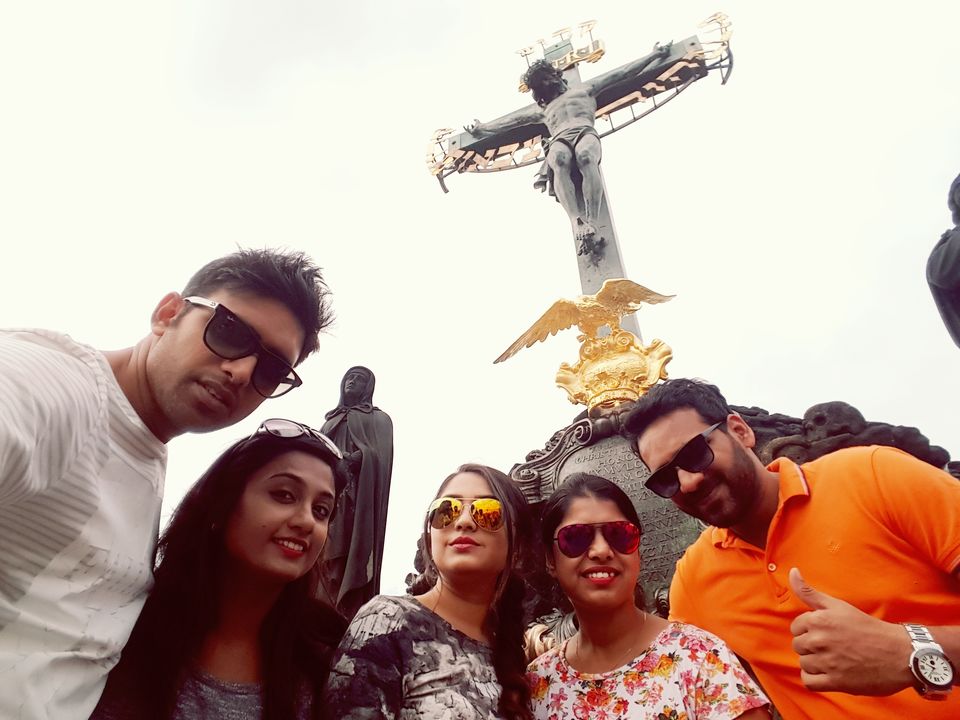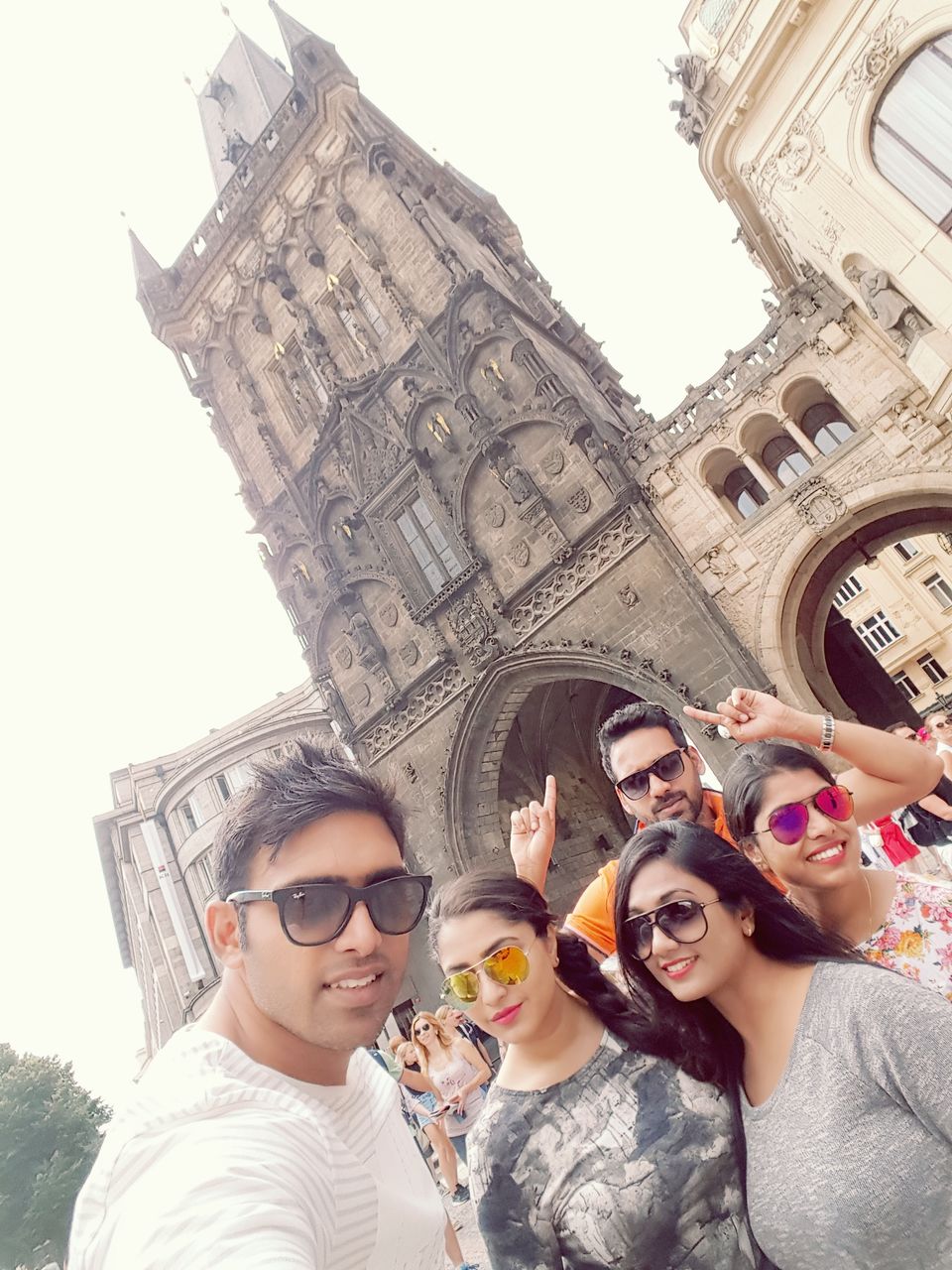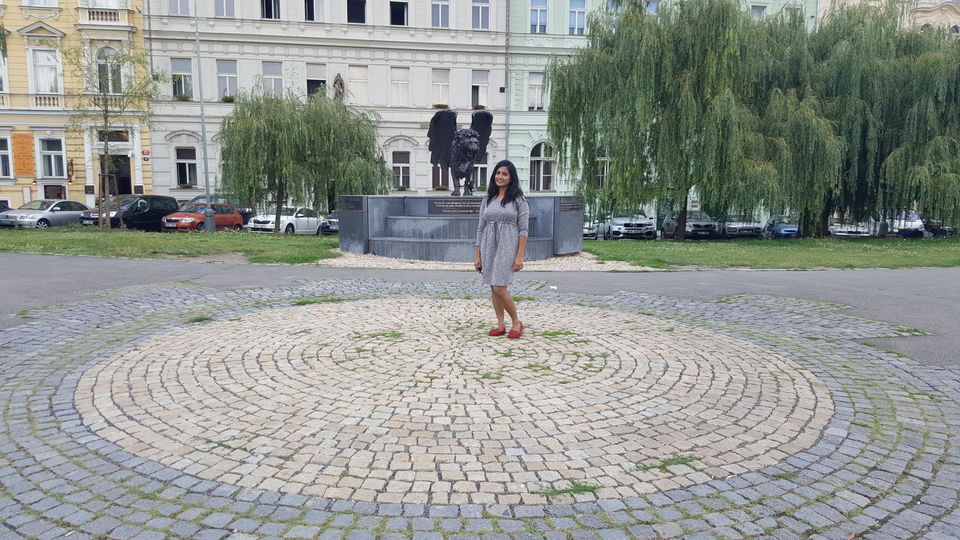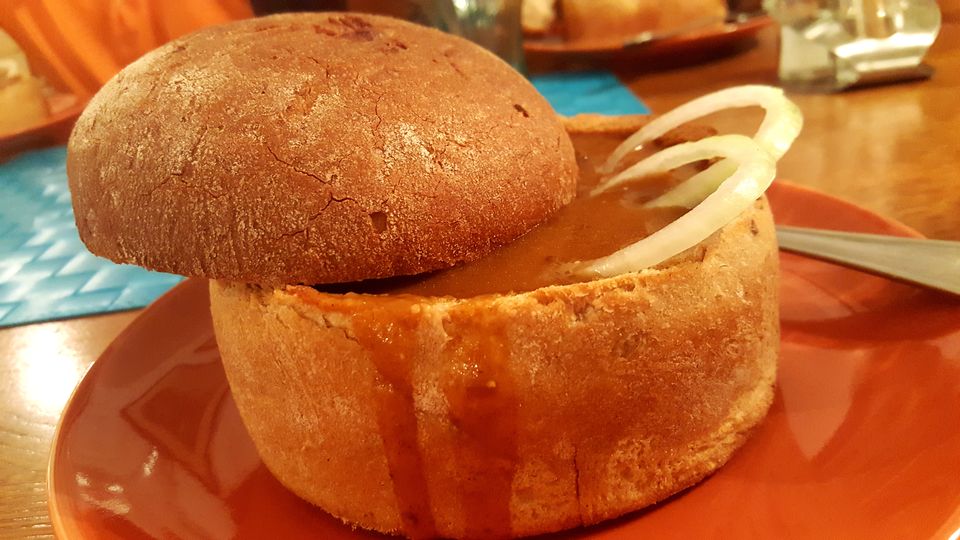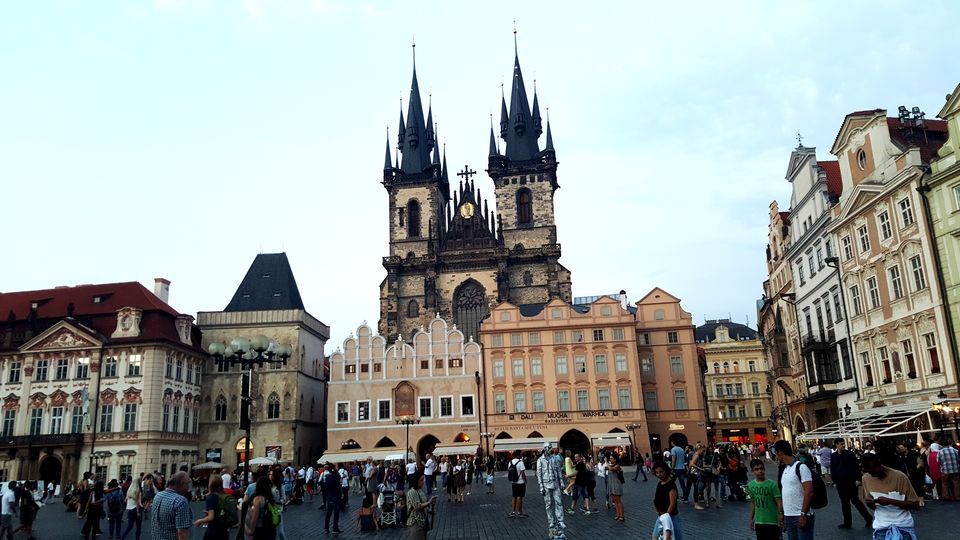 DAY 8 : Prague – Vienna : Next morning we ventured out to take our next Bahn to Vienna. I dozed off and woke up only when we reached – so I have no recollection of the journey at all ;)

At the Wein Haptbahnhof the boys as usual did they routine of getting us the unlimited pass for journey in trams, trains and buses around the city. And then we started to venture the city by foot - we were high on ice cream and beer and some beautiful - historic architectural marvel. There was just so much to see and so little time. So after a while we decided to do one of the touristy hop on hop off tours to experience a little bit if everything .

In the evening we really wanted to chill out and so set our minds into doing another pub crawl at Veinna. That night was a crazy one – with all kind of unexpected things happening. However , all that mattered was that we were together and we had a super fun time !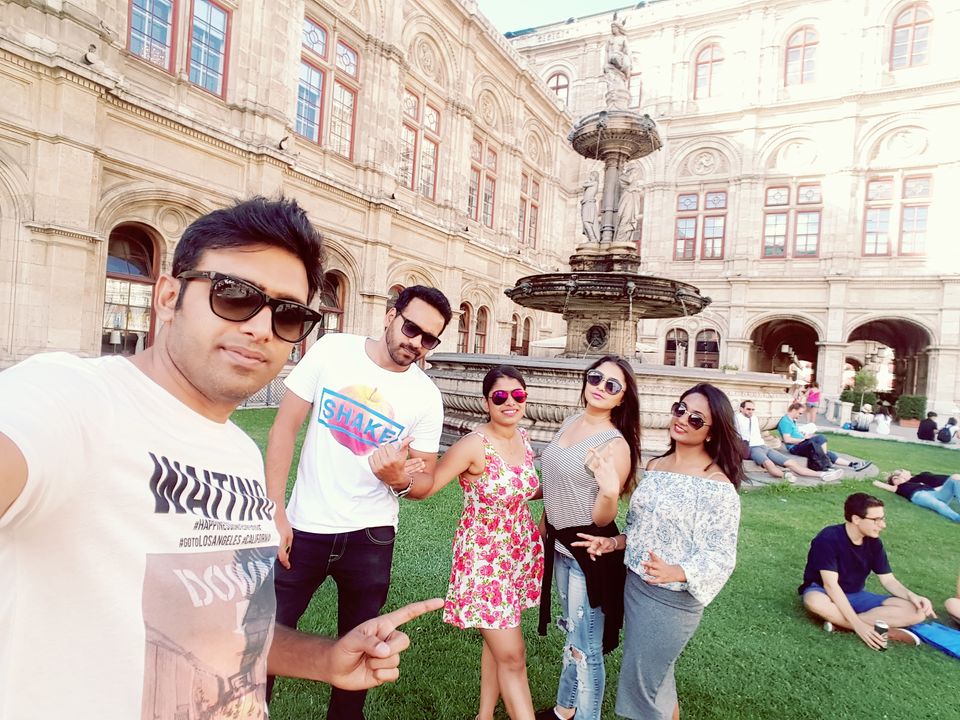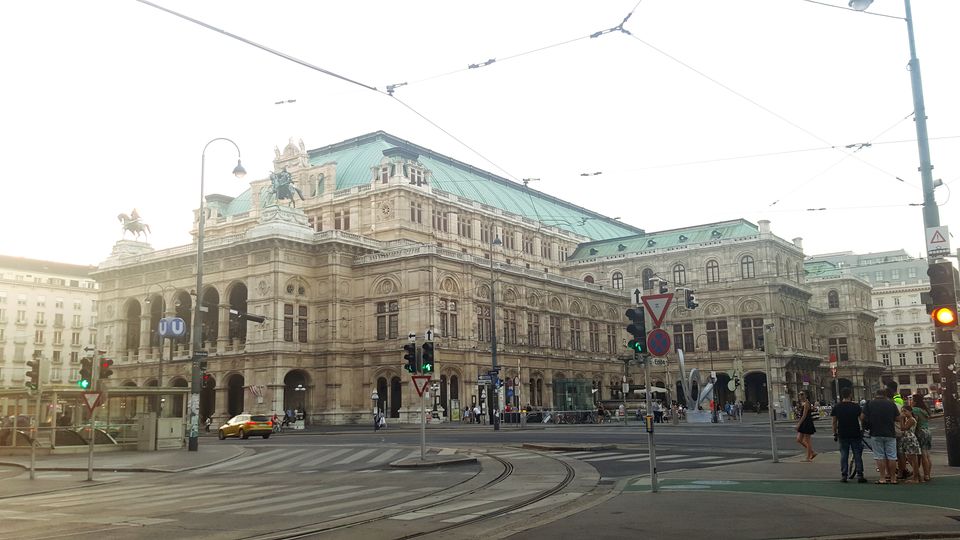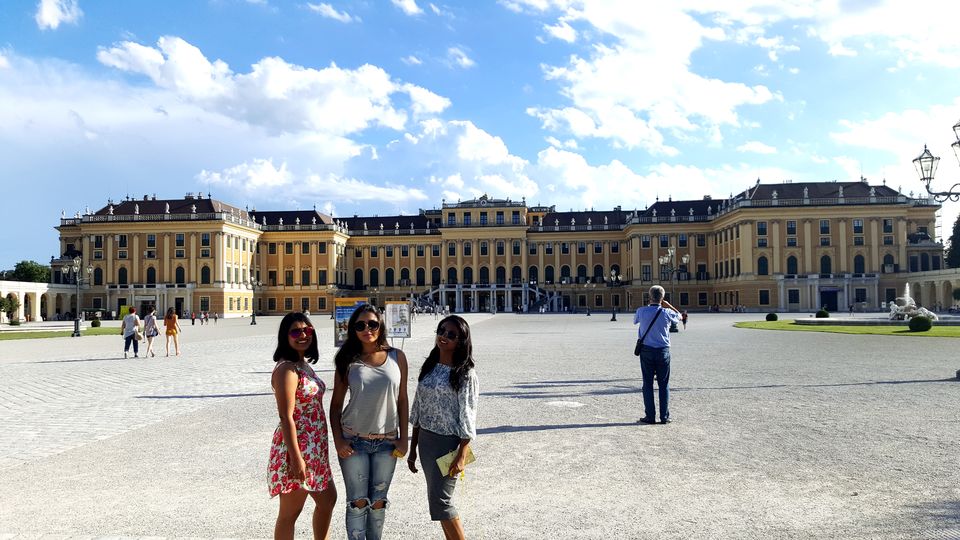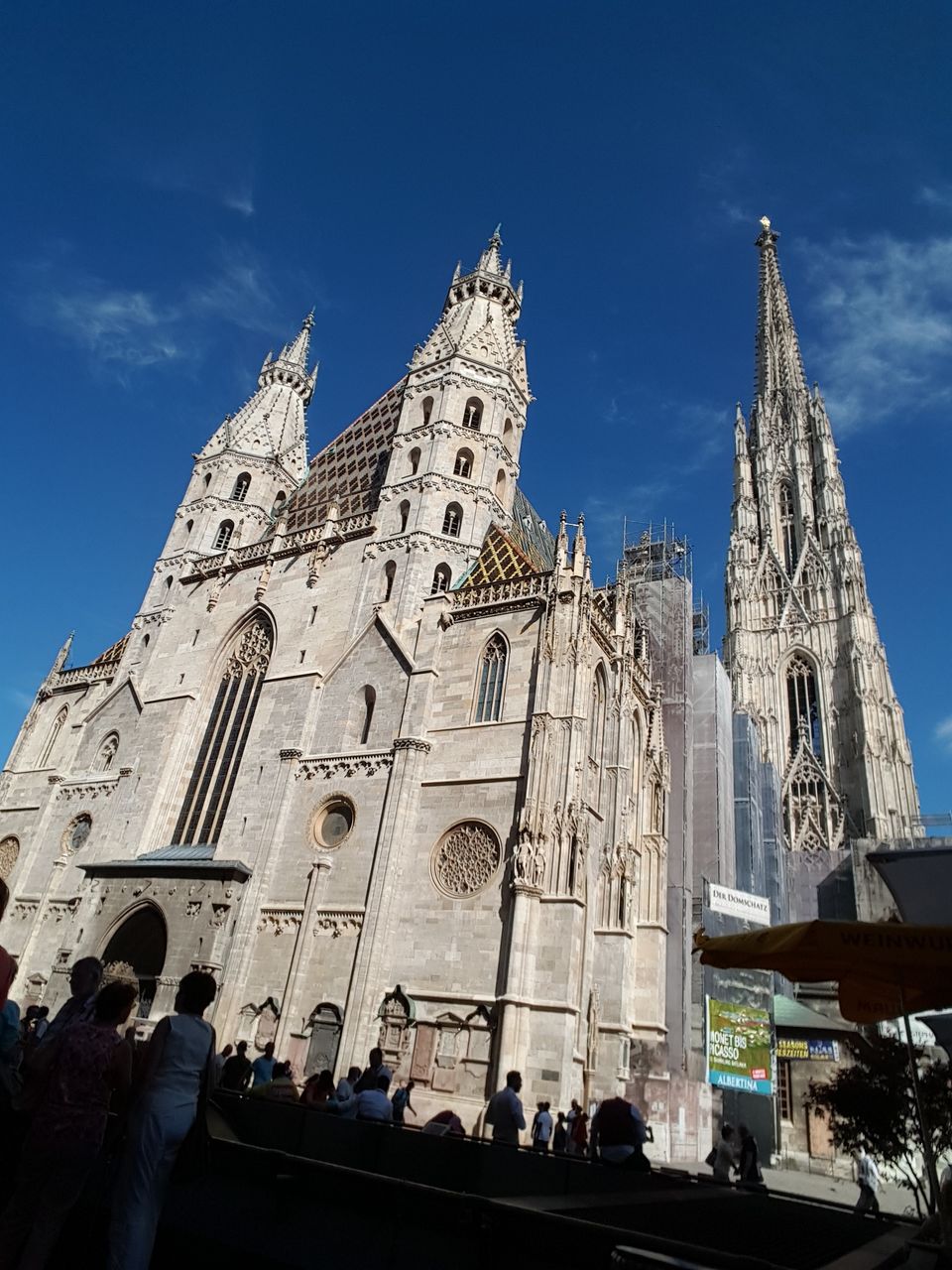 Day 9 : Vienna – Geneva - Next day morning we had our flight to Geneva – on Easy Jet . Here we stayed with Prasoon's friend Alex and Lisa – who were according to me the best hosts I had ever come across. ( My special Thanks t that lovely couple!) They made us all feel so at home and we drank some local French wines – ate some home cooked authentic French meats and breads, cheese and heard some awesome music too. We spoke all night long and finally crashed as we planned to venture out to see the beautiful French alps the next morning.

Day 10 : French Alp – Chamonix – This trip was the most amazing of all – because I got to see ice and snow clapped mountains for real. Chamonix – Mont Blanc – is one of the oldest ski- resort area near the junction of France , Switzerland and Italy. The Aigulle Du Midi is the highest point of the summit and we had to get there taking two cable car rides to the top. ( 3842 mts high )

We decided to spend our evening in beautiful Geneva – where we went to see one of the cities most famous landmarks – the Jet d'Eau . Its is the largest fountain in Geneva. We went around the city by foot –ate some good food and drank some good wine.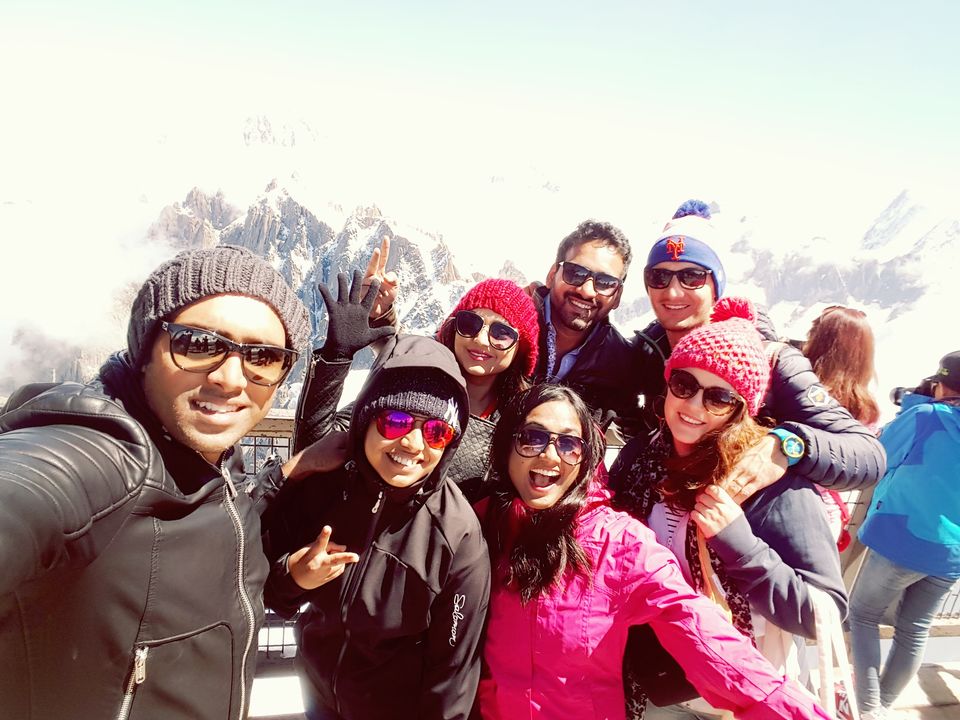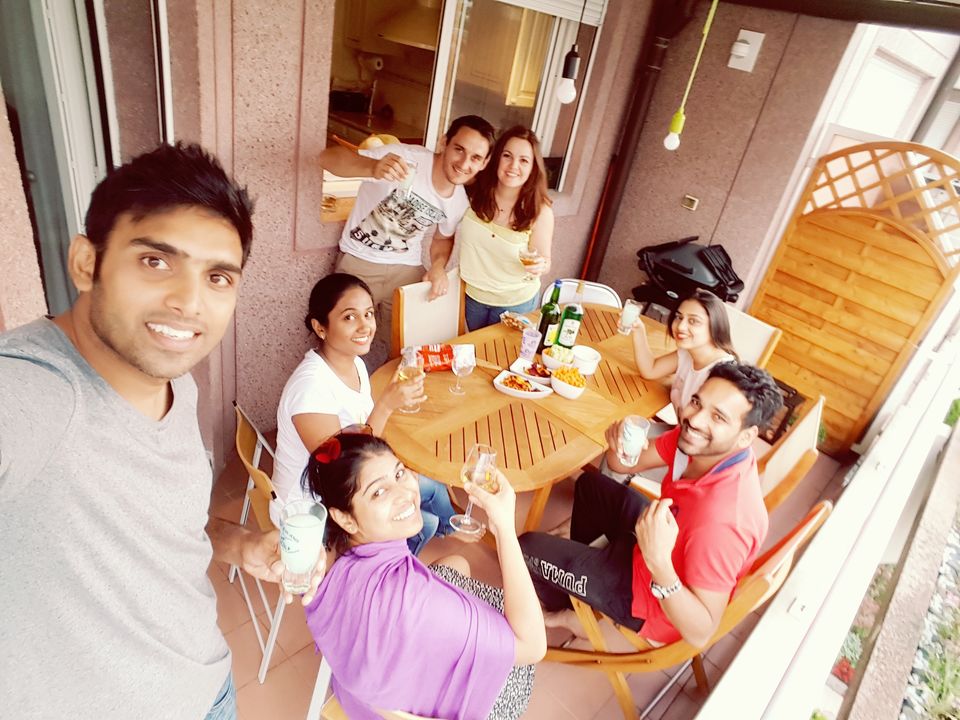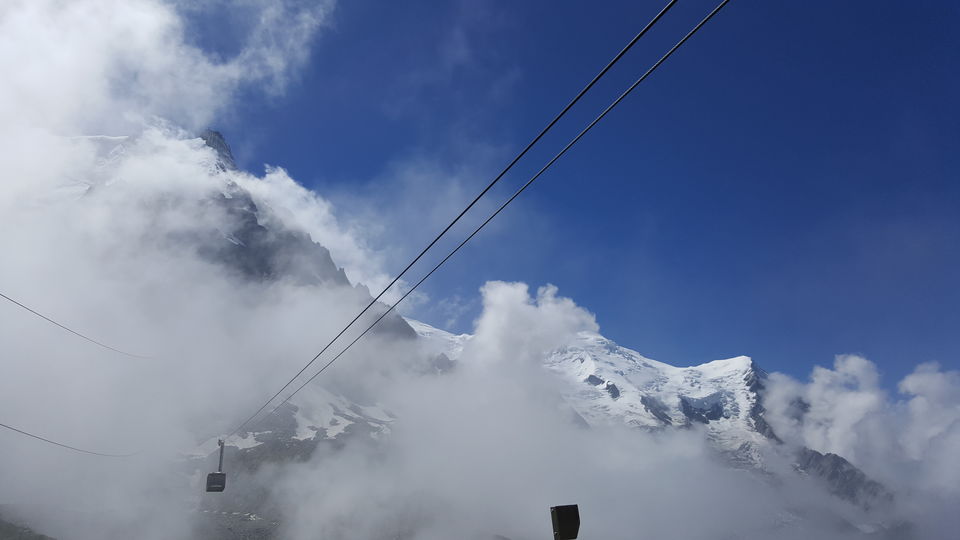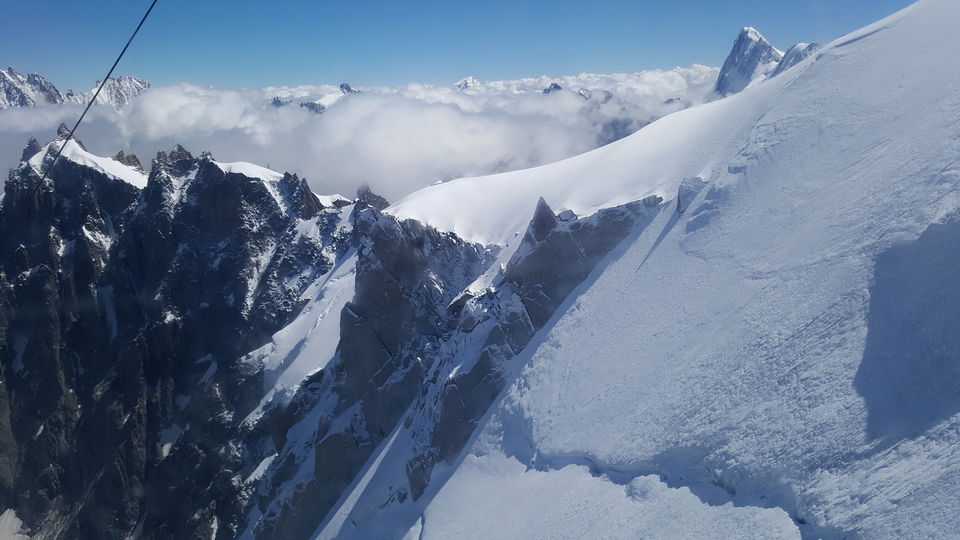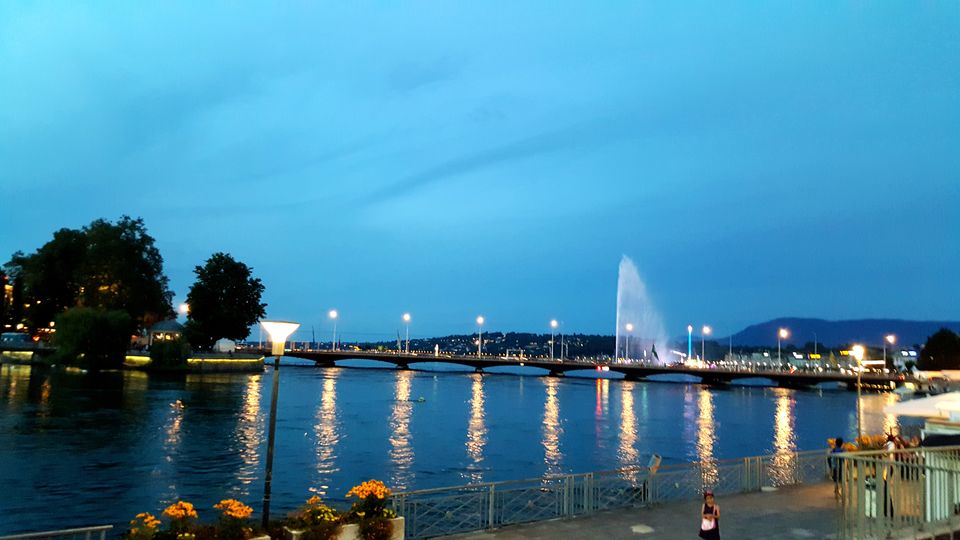 Day 11 : Today , Alex decided to take us to a small town of Annecy - in France. This was a beautiful country side town which was so scenic and had a beautiful lake and greenery all around. We could not get enough of this place and just lay around spending all day here – we also took a boat ride and took a dip and a quick swim in the fresh water lake.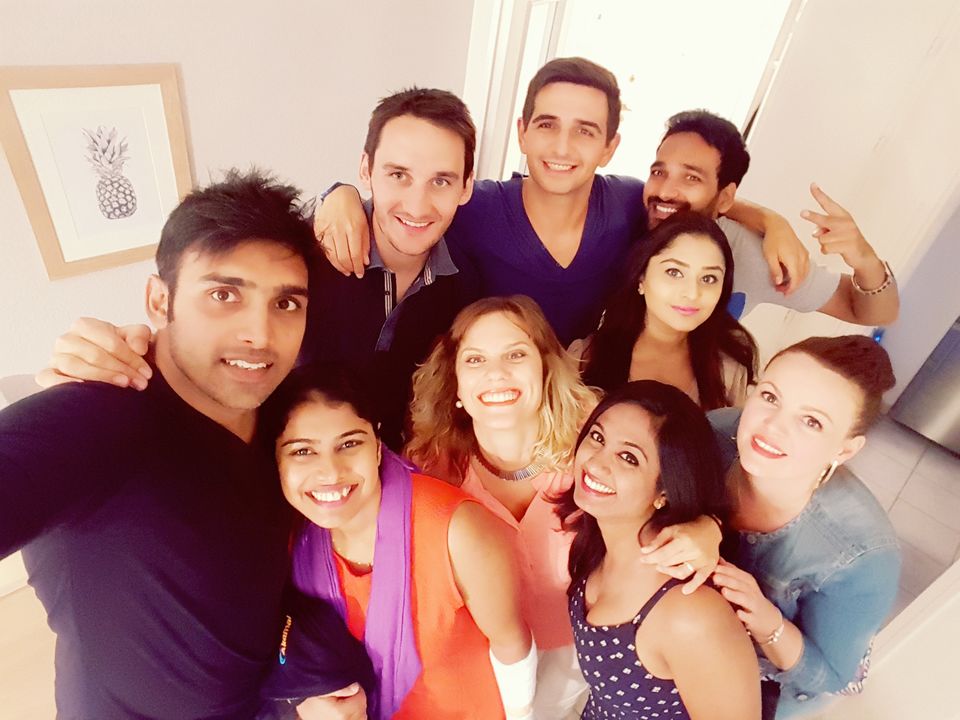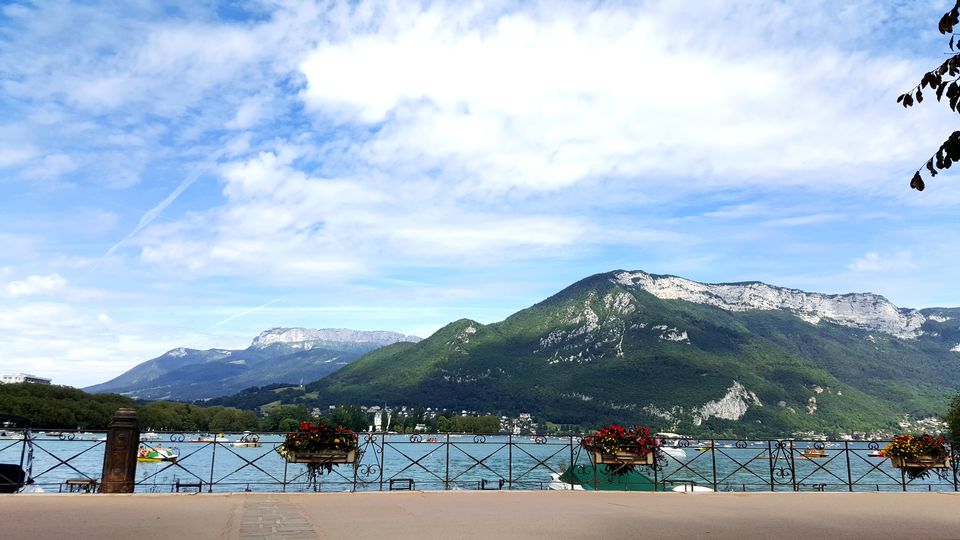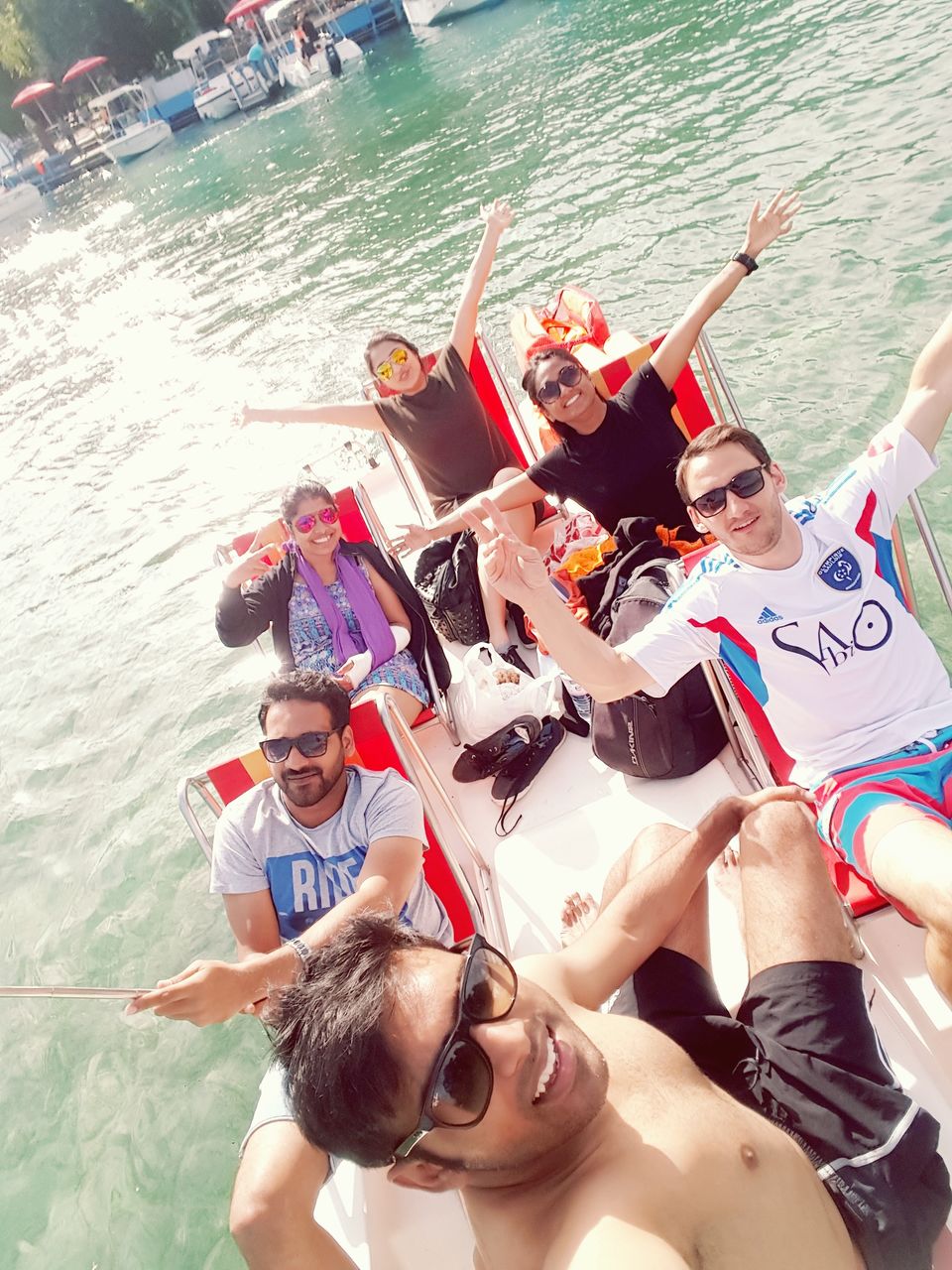 Day 12 Today we took another Easy Jet plane to get to the city of love our most awaited destination – PARIS!!! The first day we arrived our eyes couldn't wait to get a glimpse of the most talked about symbol of this city – the Eiffel tower ofcourse. It looked so awesome all lit up.
We celebrated Ramya's birthday by the Eiffel tower that night and it was the best party ever – with wine , champagne and the lit up magic of the Eiffel not to forget ! ; )
Day 13 In the day we didn't do much – cause we got all lost with the multiple underground metro lines – so confusing it all was – that we literally ended up seeing the city if Paris from underground that whole day ! We did a lot of Souvenir shopping whenever we cam up to surface or ate something and then we were back in hiding ! ( LOL!!!! ) .We also visited the Louvre Museum, Sacre Couer , Notre Damn Arch De Triumph , Champ Elysee and clicked lots of pictures .

Day 14 Today we did a hop on hop off tour – cause we didn't want to get lost again and ensured we at least got a glimpse of all the highlights of the city ! After that went on a shopping spree at the Galleries Lafayatte , Boulevard Saint Germain and many other small – street side flee markets.
Then we went by to the Eiffel Tour again by night – there was something about that place that bought us there again and we just loved sitting there watching this magnificent piece of work .
Day 15 The next day we went to the top most level to get a top view of the city from the Eiffel tower. It was a hot sunny day – but the journey to the top and the wait was totally worth it! The rest of the evening we just sat my the canal enjoying the view and soaking into the feel of this wonderful city.
However I thought the city had lost its authentic feel and charm and had way too many tourists today. Anyway we enjoyed to the fullest and knew we had to be all prepared to bid adieu to this city soon.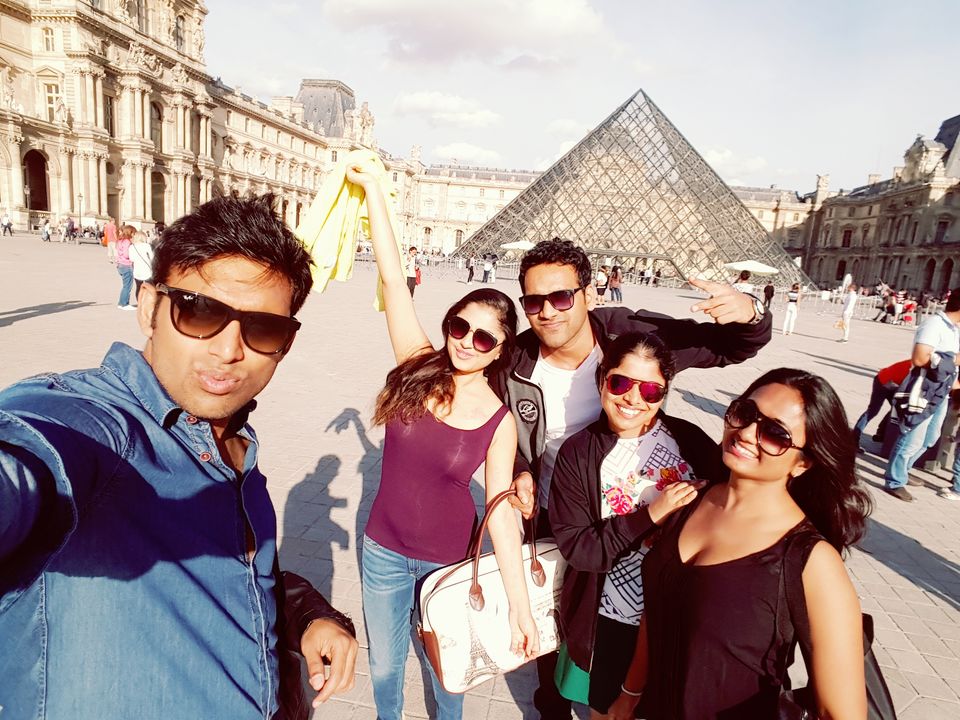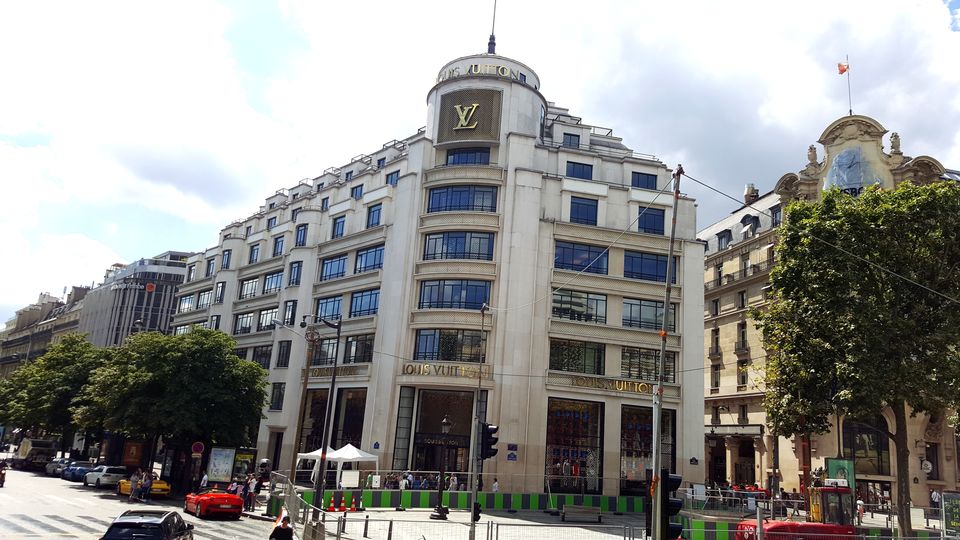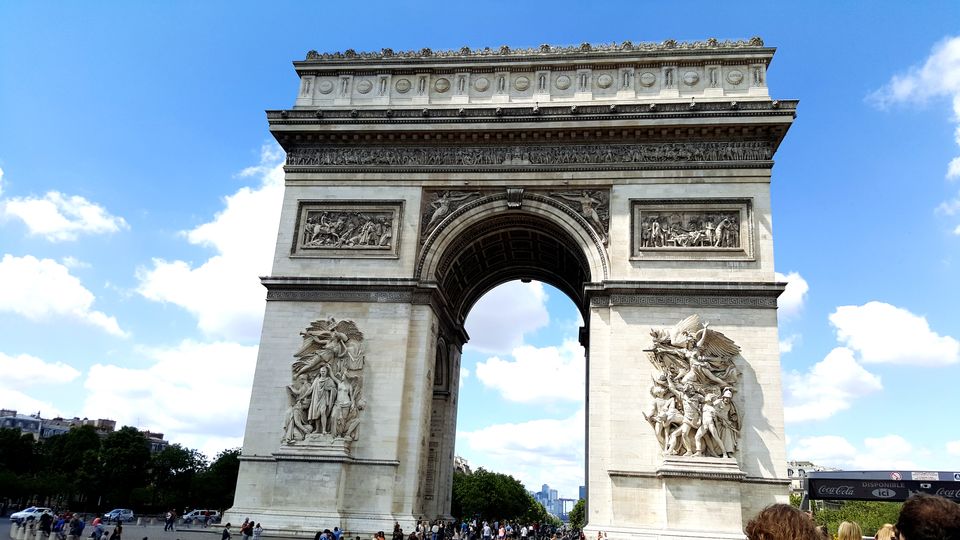 That brought us to the end of this exciting trip we had - however since I didn't get a flight back with the rest of them - I got a bonus day all by myself in Paris ! ( It was any girls dream :) )
This was so unexpected that I was excited that I had another day in Europe but felt bad my fun friends had to return back. I checked out of the Air BNB we stayed at by noon and went of to check in to a near by hotel property to stay my additional night alone.
I went out - sat out my the Canal my self and got lot lost in my thoughts about how my journey in life had bought me here to this juncture of life and all kind of philosophical shit like that . Then I went out shopping alone to a near by train station - but not too far away .And before I knew it - it was time for my flight back home to go on with life as we know it !