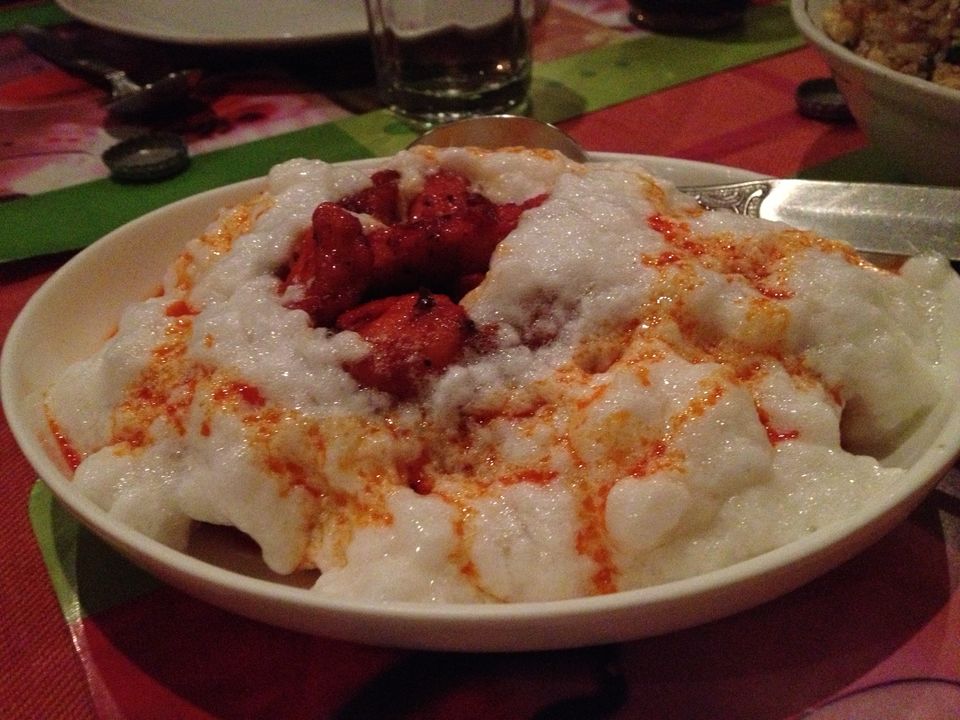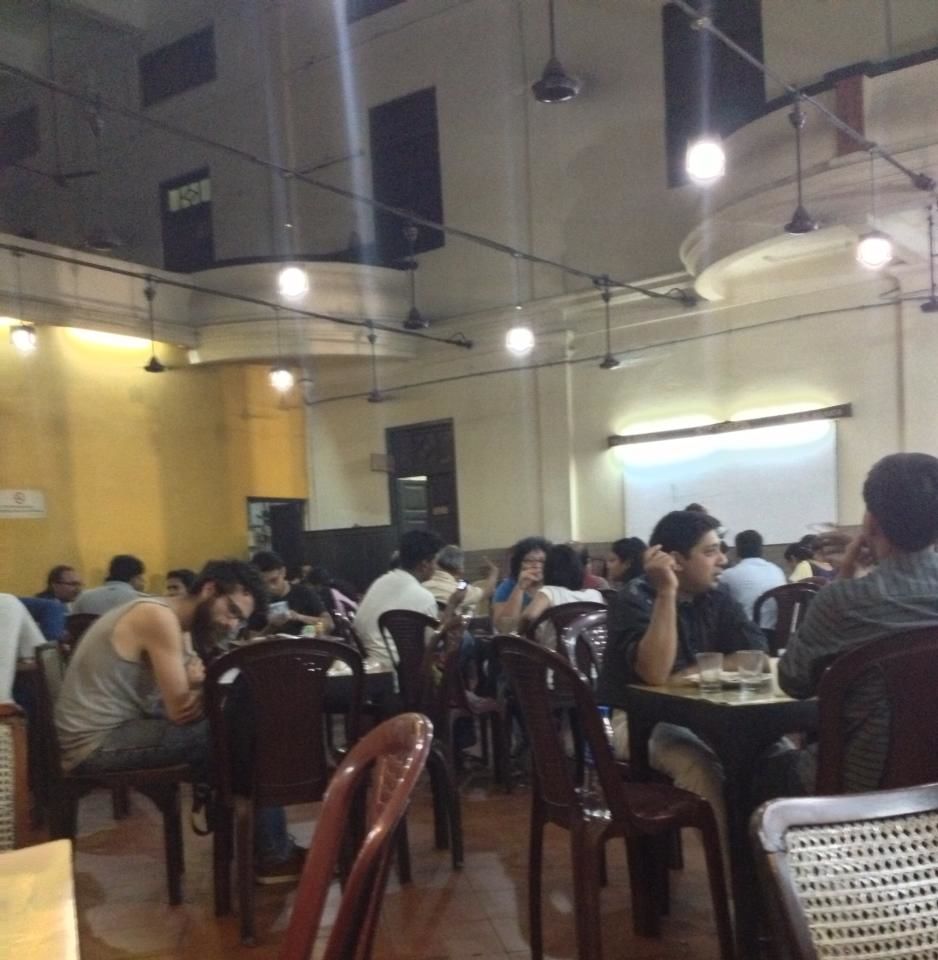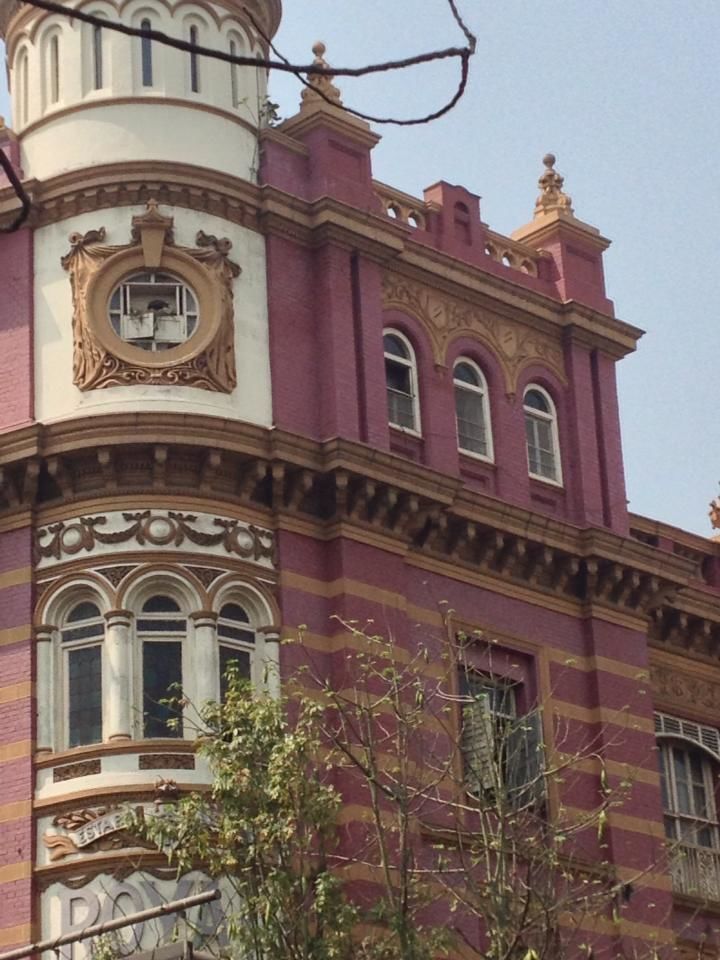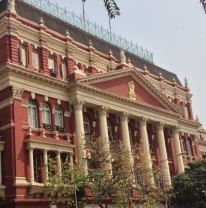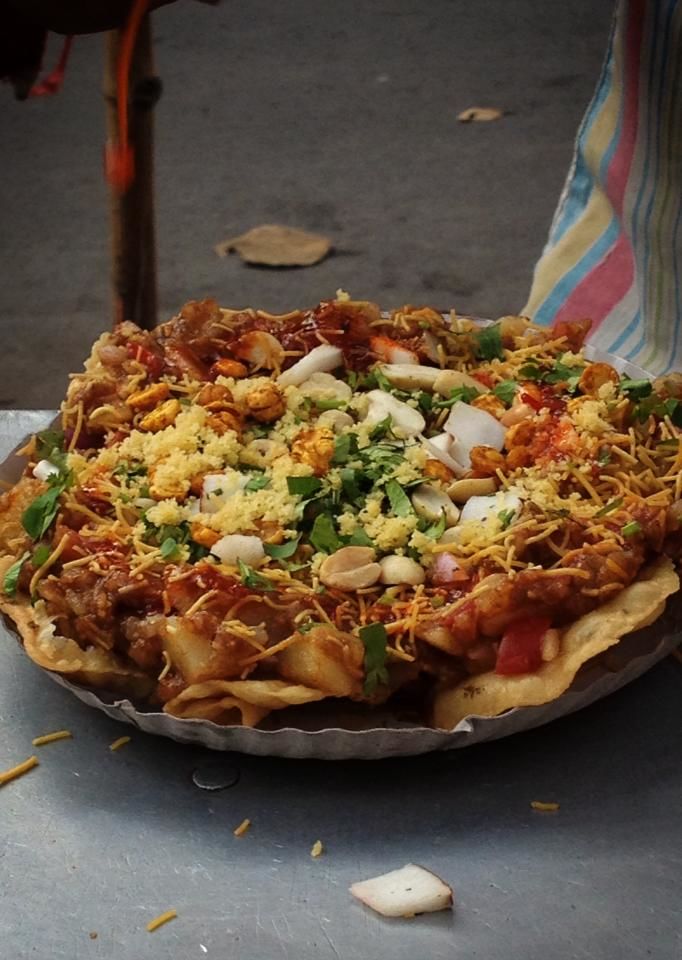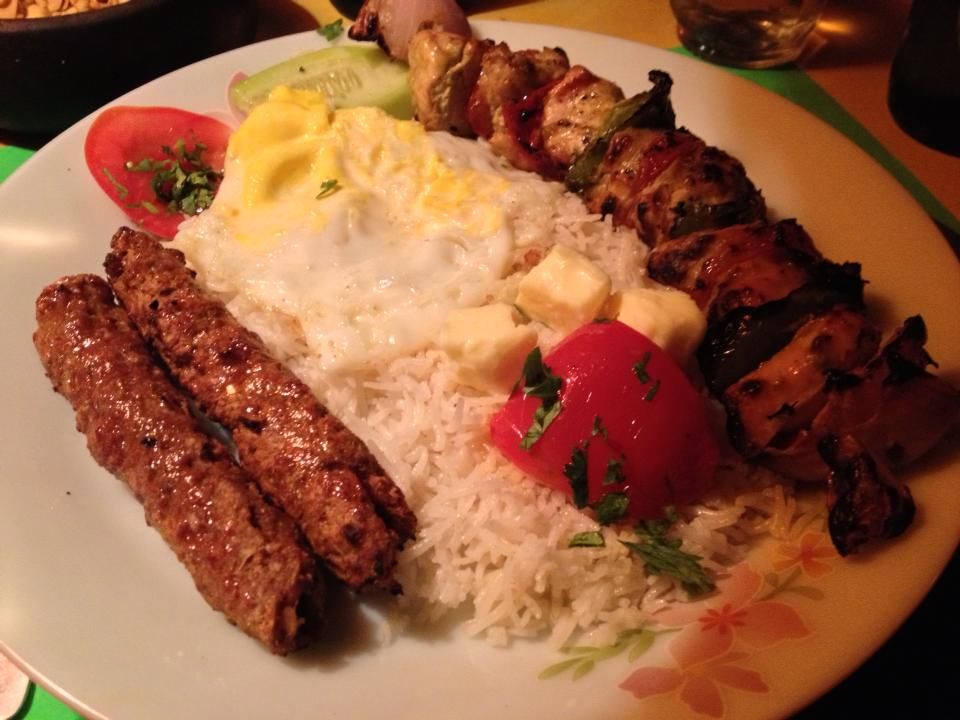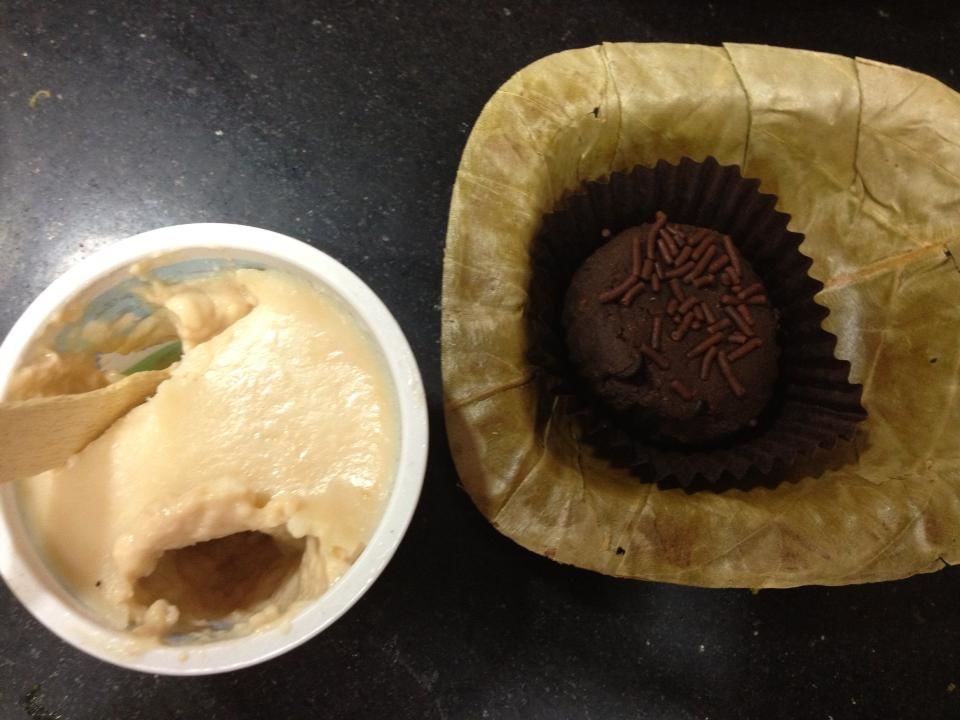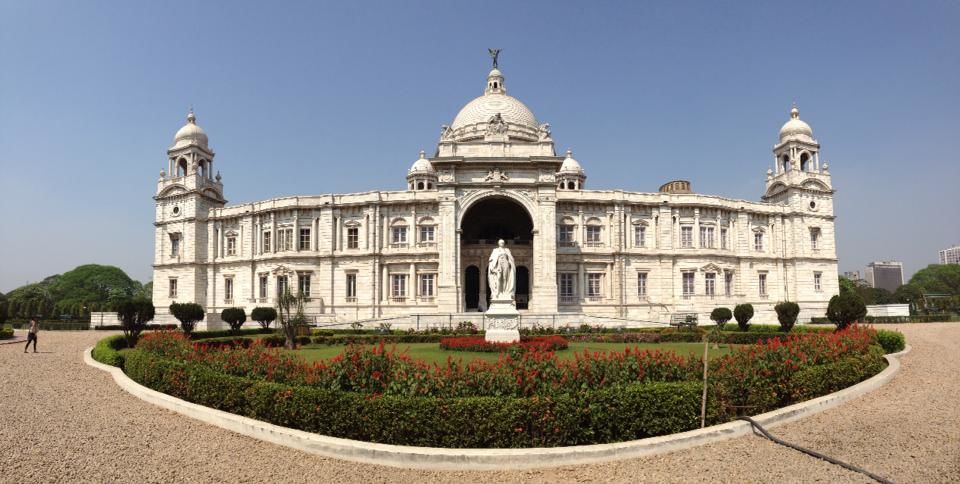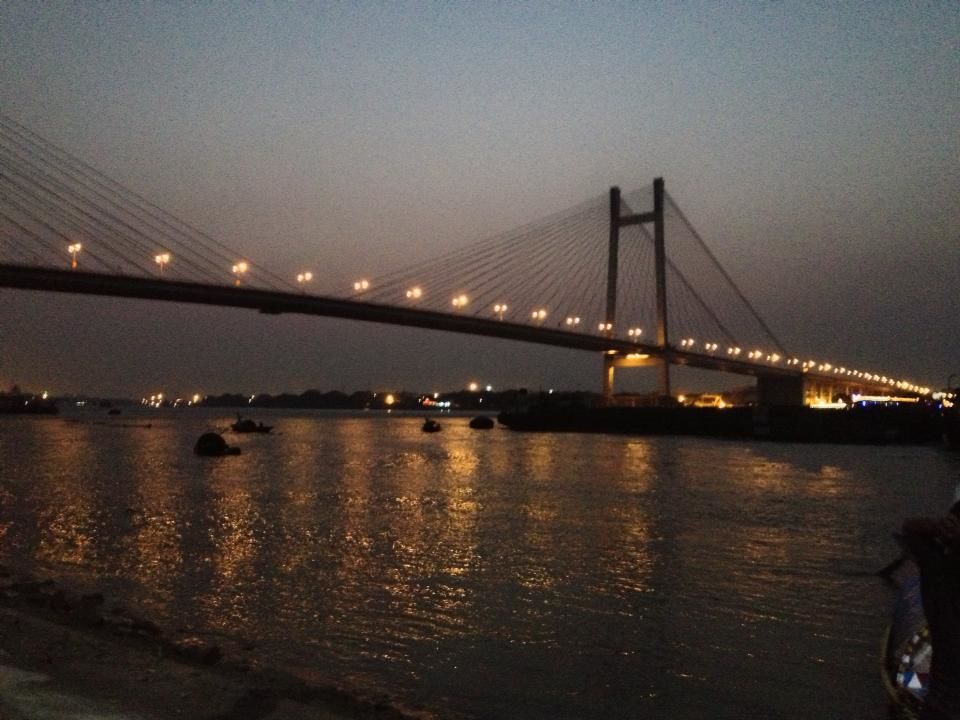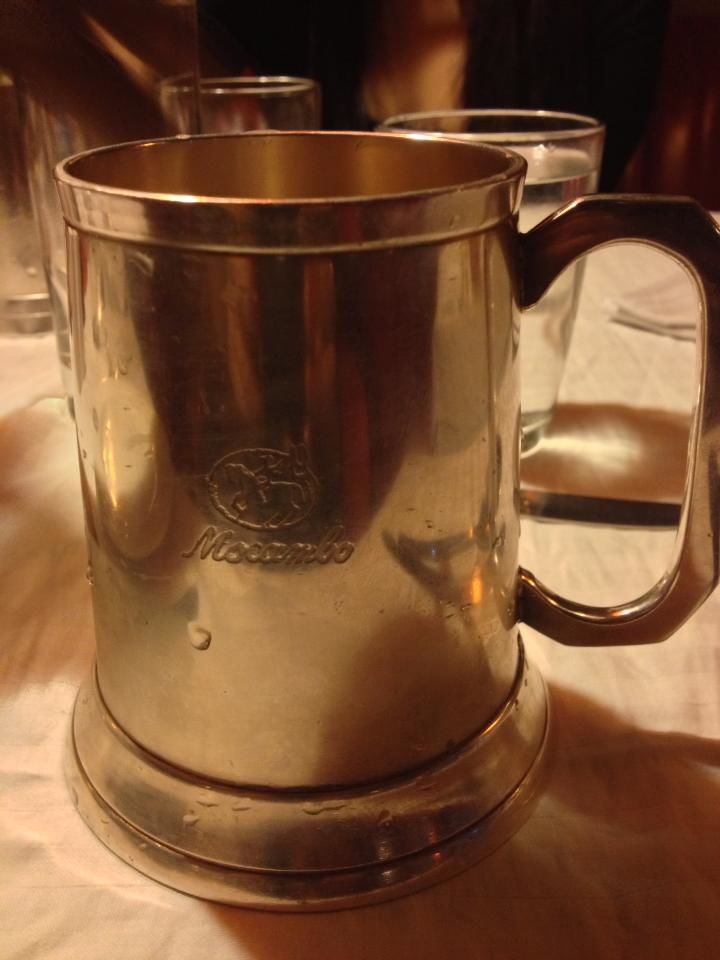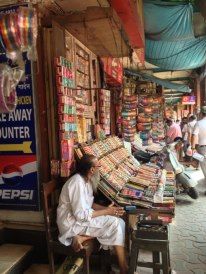 Calcutta Memoirs: a city of untold tales
Like most big metros, it has been renamed, and like in most metros, the good-old colonial name has stuck. Given Calcutta's history, perhaps this is only apt. But more than it's colonial history, which the it is renowned for, Calcutta is a city that speaks to you in stories. A city where every by-lane, every corner has it's own tale to tell.
From Chinatown to Downtown:
Visit Calcutta in the month of March and you will find a mix of Delhi's sweltering heat and Bombay's humidity. You are also welcomed with bright yellow cabs that complement this sunny weather.
Our first destination was Tangra, Calcutta's very own Chinatown. While in the U.S., Chinatown is a common for most big cities —New York. Boston, and D.C. from the few I've visited —this was my first visit to an Indian Chinatown. Sadly, Tangra is now a watered down version of what it once was prior to the Sino-Indian War, but even more responsible for it's decline the diminishing number of leather tanneries in the area –which was once the heart of Chinatown. With few pagodas and a handful of Chinese restaurants in the street, you can't help but wonder whether 'town' is even an appropriate suffix any longer. Our first meal at Kim Li Lou was an experiment with 'Volcano Chicken,'which contrary to it's name is not spicy, but tasty nonetheless, along with other Indian Chinese specialties. China-'town' or not,Indo-Chinese is still the best form of pseudo Chinese food!
An evening spent with an old school professor ended up getting us lost on the roads of Calcutta, which confusingly to the tourist, but supposedly 'convenient' for city-dwellers change direction during office hours. After driving by the Governor's house, (Calcutta's Rajpath), past the National Library, the Zoo and the Taj Hotel we finally reached the infamous Park Street. With many others, we awaited the long line at Mocambo, to enjoy the food,lively atmosphere, and their signature beer glasses. It was a festive first night in the city.
In Calcutta, there is a long list of places to visit, and an even long list of places to eat at. Staying near the Park Street area will easily allow you to experiment with all of Calcutta's flavours.

An early start to our Sunday morning led us to the famous Flury's. In a celebration of the city's heritage, items marked 'H' on the menu were dishes that were introduced between the 20s and the 60s. It turns out that beans on toast is truly a classic. But at Flury's, they are served with onions and chilies on the side. So long for the English being finicky about add-ons to their beans and toast. We're all about adding the masala!
Peter Cat, which has a strikingly similar feel to the inside of Mocambo's is famous for it's Indian food – more specifically it's Chelo Kebabs, which are a must. Prepared differently from the only ones I have had in Bombay's Zaffran, these kebabs are served separately with rice and butter. The meat is cooked to perfection, and you can't go wrong with butter and rice.
Another meat dish that Calcutta is famous for is it's Biryani. Arsalan, which is just off Park Street does a great Calcuttan Biryani – whose genesis and taste are both different from the Hyderabadi one. It turns out Biryani came to Calcutta with Wajid Ali Shah, after he was deposed as the last Nawab of Awadh and exiled to Metiabruz, which is on the outskirts of Calcutta.
For some traditional Bengali goodness, we tried Balarams on Park Street, and treated ourselves to an unusual breakfast of Kachori's and Dahi Puri. But neither of these was a patch on the rich and creamy Mishti Doi. The Chocolate Sandesh was unfortunately a little too dry for my liking.
We were recommended Kewpies for a full Bengali meal, though on reading it's reviews –and mostly it's prices! -we decided to try something different. Suruchis, which is a little kitchen run by the All Bengali Women's Union has a very traditional feel –even the menu is in Bengali! Luckily, they have a set thali, which can easily be shared by two,unless you have a huge appetite. With the two delicious fish dishes we added, there was definitely too much food for us to finish. Interestingly, Suruchi's proceeds go towards orphan children. So at the end of the day, you're eating (or overeating!) for a cause. If you're not fussy about eating at a no-frills restaurant, this is a good place to try.
Images of Calcutta: from Hooghly district to Hooghly River
Keen to venture out even further from the main city, we decided to visit the Hooghly district. This turned out to be a long drive down Calcutta's outskirts, courtesy of our clueless taxi driver.
Hooghly, like few areas that remain in the country, is said to embody our diverse colonial legacy – once rule by the British and the Portuguese, it's neighbouring town Chandernagore, was a pocket of French rule, apparently evident from it's architecture today. Chinsurah, which is not too far off was once a Dutch settlement that is famous for it's Imambarathat was built toward the end of the Dutch rule. Yes Calcutta is a city full of stories.
Sadly we never made it to any of Hooghly's quaint towns. But our short stint outside the main city – albeit in the confines of our car –was insightful nonetheless.Leave the heart of Calcutta, and every street and by-lane is drastically different. Even in proximity to the well-kept Park Street, wander of into a side-street and you'll find fewer sturdy houses, and even fewer boundaries between public and private space.
Amidst these images are also more grand and majestic ones of the Victoria Memorial, and the Hooghly River. Kolkata is no Delhi with it's massive Mughal tombs and impressive architecture, but it's manicured lawns that sprawl around Victoria Memorial are no less striking.
The Hooghly bridge over the river, against changing colours of the sky is another wonder. A boat ride down the river pre-sunset made for one of the most peaceful half hours spent in a hectic weekend. Surrounded by still waters, the rhythmic sound of rowing, and the twilight sky, you can't help but feel at peace.
College Street, College Students, and Colonial Buildings
India Coffee House in Calcutta's extremely crowded College Street, is an essential stop if you are keen to see some of the Bengali intellect. Once inhabited by those who planned our very own Independence Movement, you can't help feel like you're traveling back in time when you sit in this airy hall-converted-café watching the elderly men, and young college students converse over coffee and cigarettes. Being a Sunday, we missed seeing the bookstores that generally adorn the sidewalks of College Street, which are also a popular attraction.
Come Monday morning, the streets and metros are bustling with college students, and the working class. Taking the metro to Kaalighaat, I can safely say that India's metros are some of the cleanest I have seen –and Calcutta's is one of the oldest we have. To me this always begs the simple question: Why can't we keep the rest of our cities as well maintained?
At the Kaali temple we were waylaid by a group of pandits who insisted we not only leave our shoes at their shop, but also buy a substantial amount of offerings from prasad, to garlands, to aggarbattis. While we refused to pay them the obscenely high price that was sprung on us in the end, the whole ordeal was disappointing. It's sad how some people will shamelessly try to loot you in the name of religion.
Some of our better moments were spent at Dalhousie Square –colonial architecture central of Calcutta. Walking around the impressive Writer's Building, the Post Office and other buildings in what is known to be the city's core financial center, Calcutta's very own Westminster if you will, it is the exquisite architecture that will catch your eye.
New Market, which is now more of an open expanse, is situated around a massive Gothic building that has the famous clock tower, in what was traditionally the main market. From jewellery, to clothes, shoes, trinkets and more, there is an eclectic array of items to be found here. While the city is known to be a good and relatively cheap shopping destination, time constraints prevented us from exploring this further –we were all too eager to savour the remaining flavours of Kolkata, very own puchkas. Unfortunately Russell Street, which is famous for it's chaat had not opened shop yet, and Camac street, which we ended up trying did not live up to our expectations. But we did end up having a nameless chaat, which was a nice variation of Bombay's sev Puri.
Bursts of flavours, contrasting images and above all is a myriad of stories that that Calcutta has to offer – stories of Chinese immigrants, European settlers,British Rulers, Muslim kings and the freedom movement. Some of it's stories are well-known, and some tales are best left to the sojourner to discover for himself; tales that will make your visit to this city a timeless tale in itself.
Frequent Searches Leading To This Page:-
famous dishes in calcutta, famous food in calcutta, best places to eat in calcutta, authentic places to eat in kolkata, cheap places to eat in kolkata