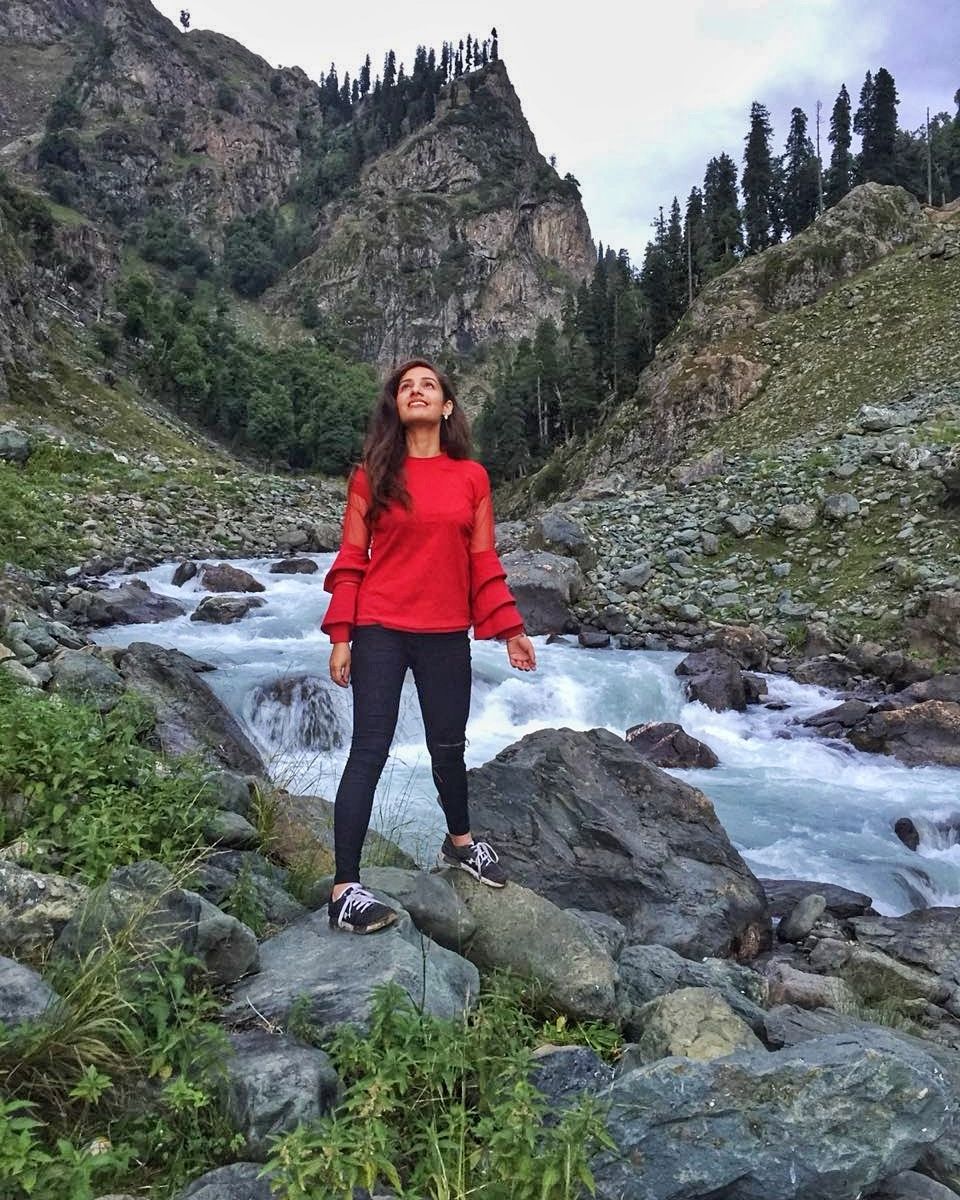 Day 3 in Kashmir- Exploring Pahalgam
After checking out of our hotel in Srinagar (we stayed in Jamal Resorts in Nishat Bagh, Srinagar) we headed out to Pahalgam early morning in the same taxi that we had rented the previous day.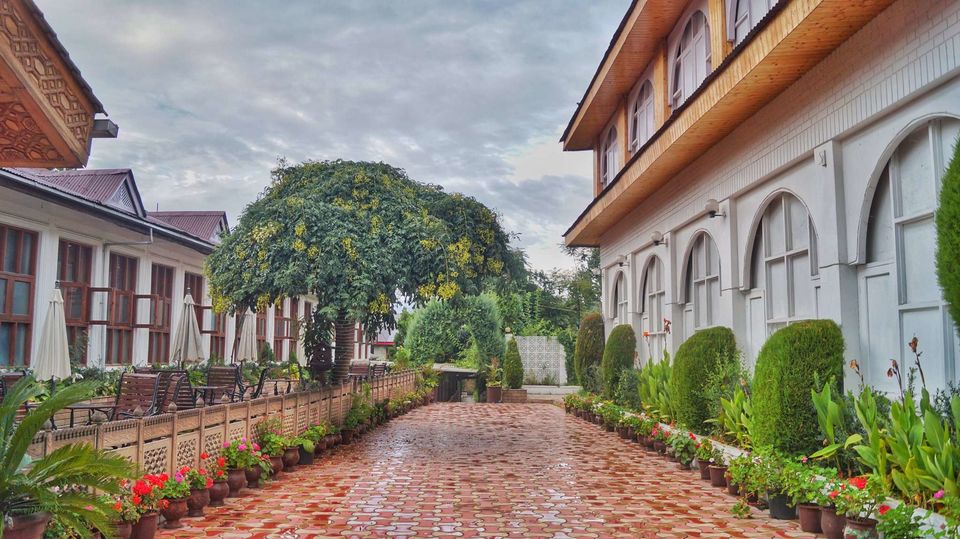 Our first stop of the day was Apple Valley Resort for breakfast. This is a pure veg restaurant and serves AMAZING food !!! Also, the service is super quick. Whatever we ate in Kashmir...like each meal (apart from one)...anything we have had was FANTASTIC to say the least. The food here is incredible !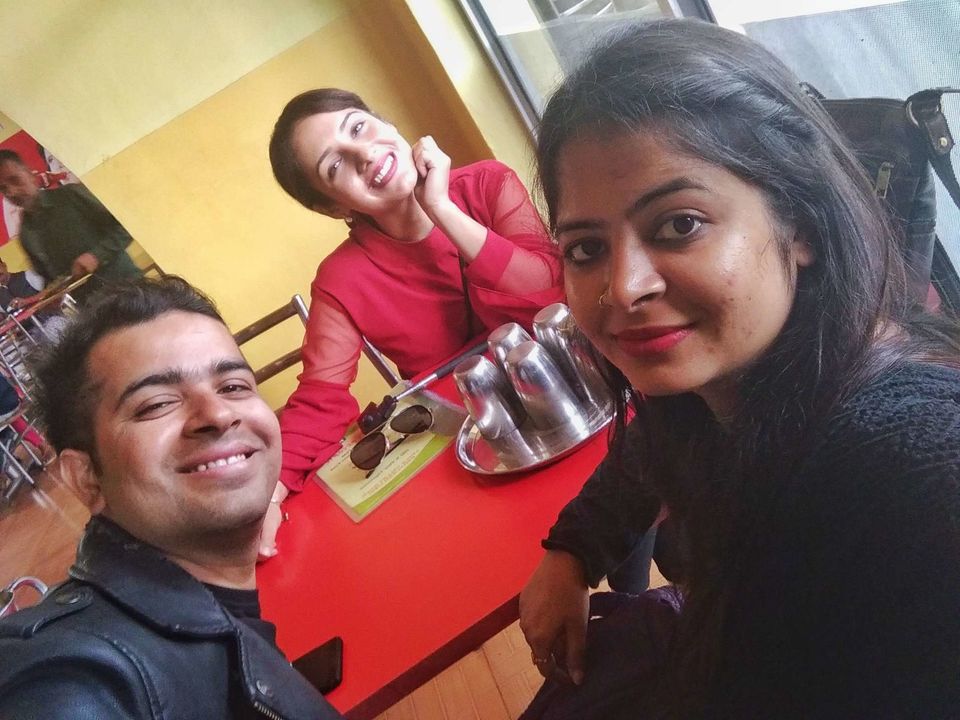 So, after the breakfast we again got back in our cab and continued our journey. It took us around 3.5 to 4 hours to reach there since we stopped at multiple places to take pictures.
We were welcomed by the Lidder river as soon as we entered the Pahalgam valley. The sound of the gushing river water, the crisp cool mountain breeze....ah !! we had to get out of our cab to witness Lidder in all its glory. After spending some time ashore, we finally got in the cab only to get off at our hotel.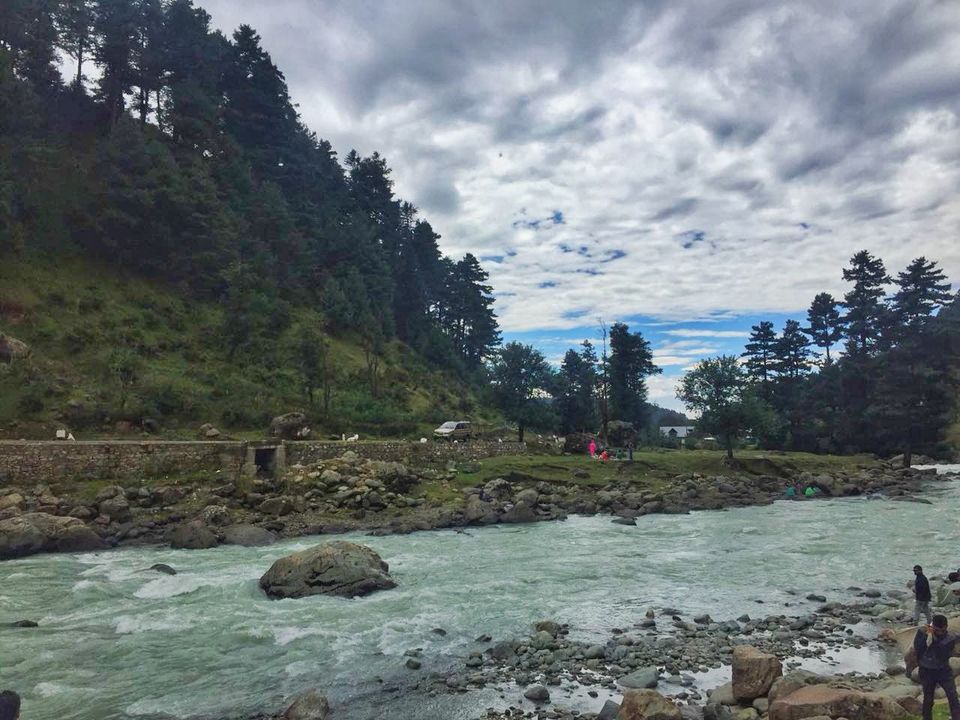 Now, coming to Pahalgam was a last minute decision and so was this hotel that we had booked. It wasn't anything fancy-just an old building converted into a hotel. Since it was near the main market and was pretty affordable, we booked it. We checked in, left our luggage, freshened up, had a cup of chai.
The first thing you would want to do for exploring the Pahalgam valley is to book a cab for the day at the local taxi stand. Our cab driver from Srinagar dropped us off at the taxi stand. We then booked a mini van for the entire day at a fixed price of INR 1500. They help you cover 3 spots: Aru Valley, Betaab Valley and Chandanwari.
Our first stop was the Aru Valley: This valley has beautiful vast green meadows surrounded by snow capped mountains, lidder river flowing by on the sides and also in the middle of the meadows. The black, brown, white horses grazing the fields, neighing around playfully....it is a sight to remember. This is that kind of place where you can just sit and gaze at the beauty of the place. Lot of people would come to convince you to take a horse tour of the place. Now, you could do that but we opted otherwise. 2 of us didn't want to do anything and just sit to take in all of that beauty (you can definitely do that) but I decided to explore the place myself.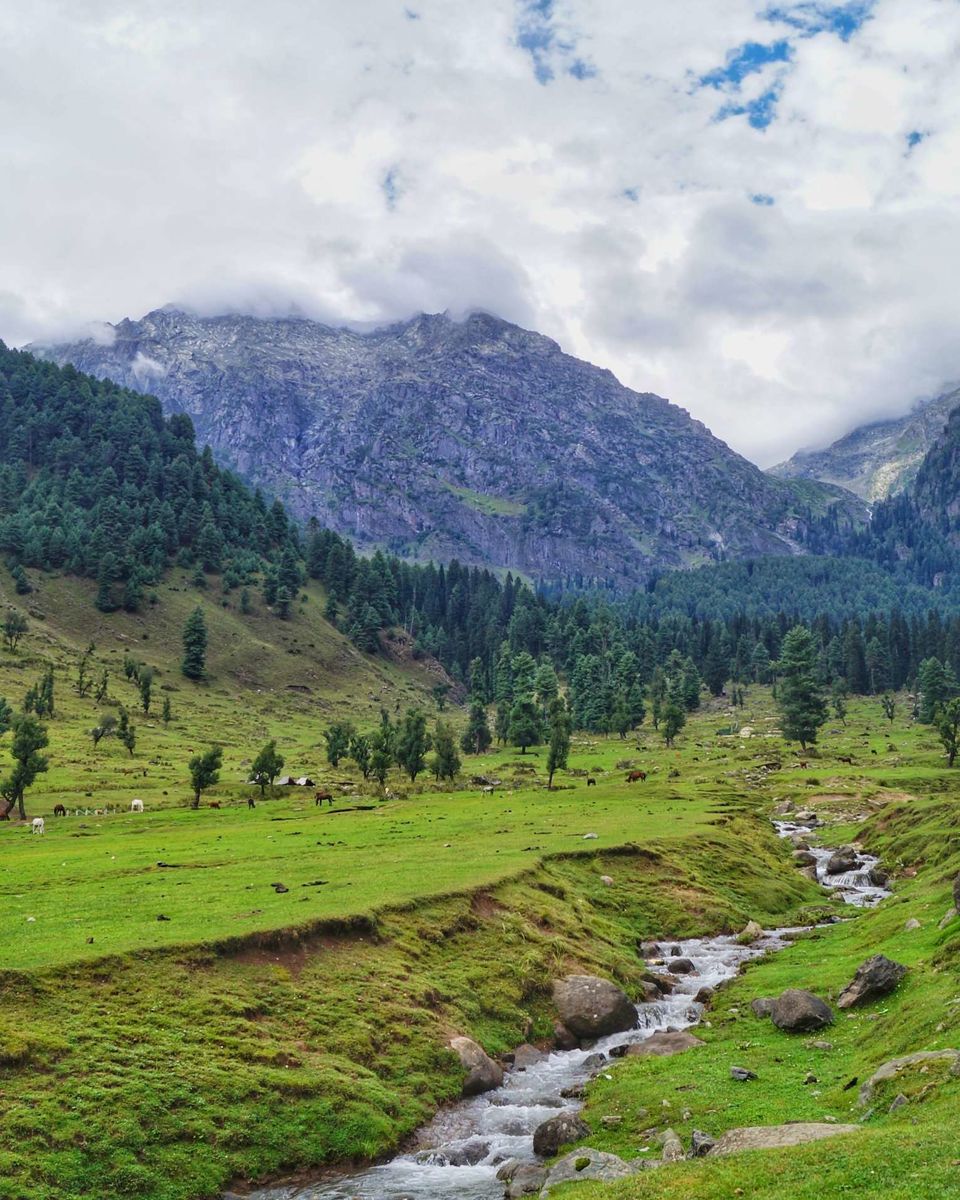 As I started to walk upwards, a group of around 4-5 people were coming back. I asked them if it was worth hiking all the way up. They said if you can you should, but it is all the same. They also directed me towards a natural water spring cave where I could go and explore. It was around 8 kms away but I decided to go for it. However, it started raining really heavily when I was almost half way there. I sat down under a tree waiting for it to stop raining and continue my trek. But it never stopped. Also, for some reason there weren't a lot of people there that day..just few local shepherds and a random group of guys. The phones had no signals and I was all ALONE. As I was waiting for the rain to stop I saw 2 people hiking up in the heavy rain. They were shouting something. Since they were quite far away I couldn't really hear them. After staring at them for 10 minutes, I realized that it was Saurabh (pati dev) and Mona didi looking out for me. They had gotten worried for me. So, unfortunately we had to end this trek there and get back to our cab (we had limited time to cover this place).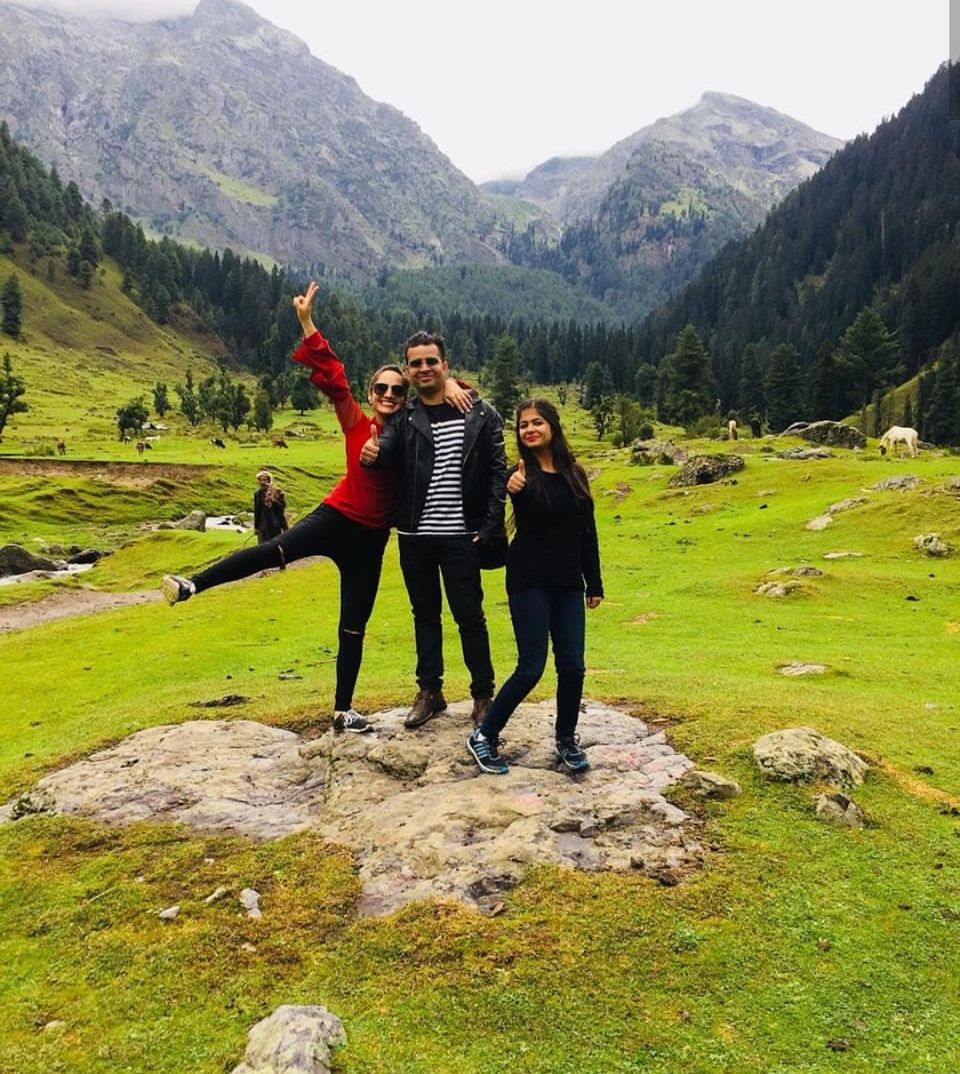 Next stop was Betaab Valley. This place got its name from the famous hindi movie: Betaab starring Sunny Deol and Amrita Singh. While the Aru Valley is a free sight, you have to buy a ticket to enter the Betaab Valley. The first thing you would notice as soon as you enter this place is the milky blue-green lidder river flowing inside the valley. The color is so unreal !! It almost felt fake !! You have to see it to believe it. It looked like real life photoshop :D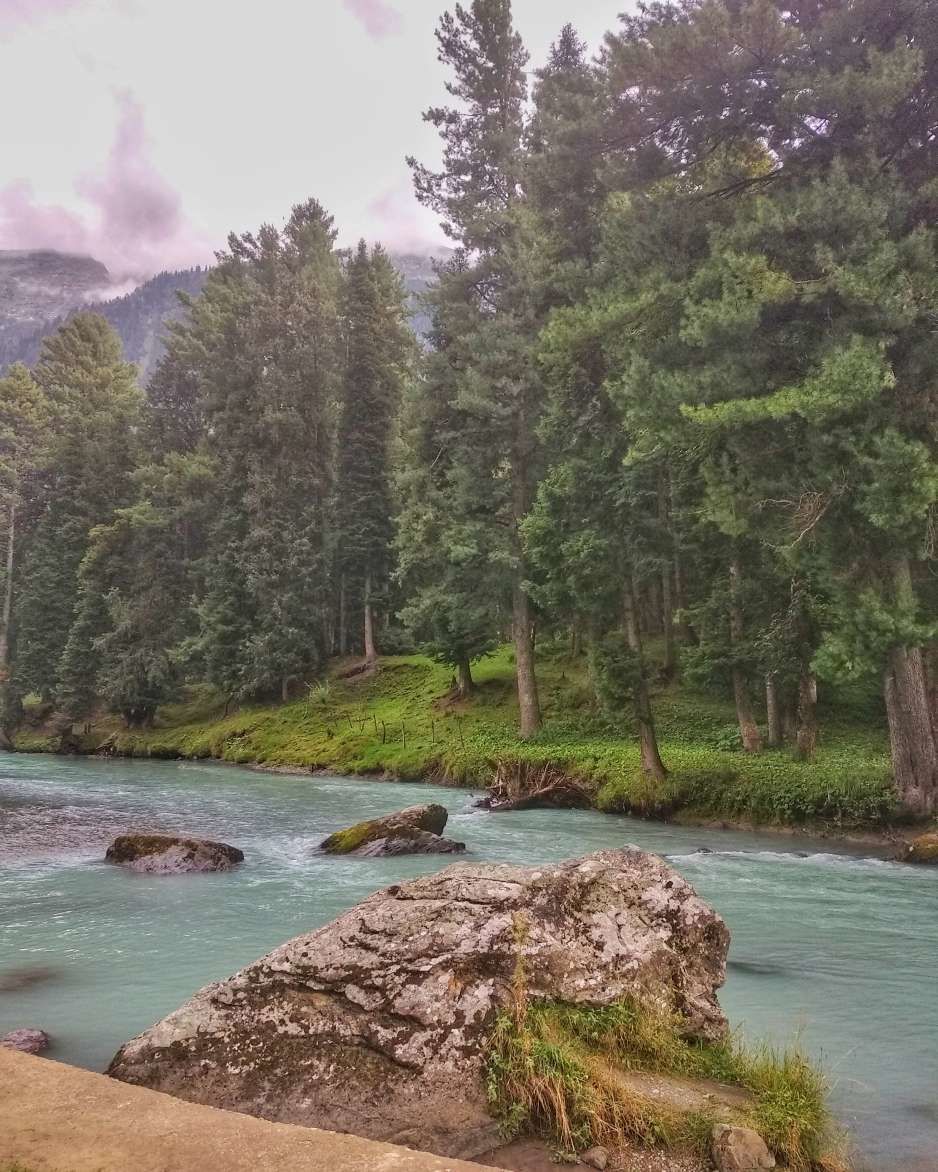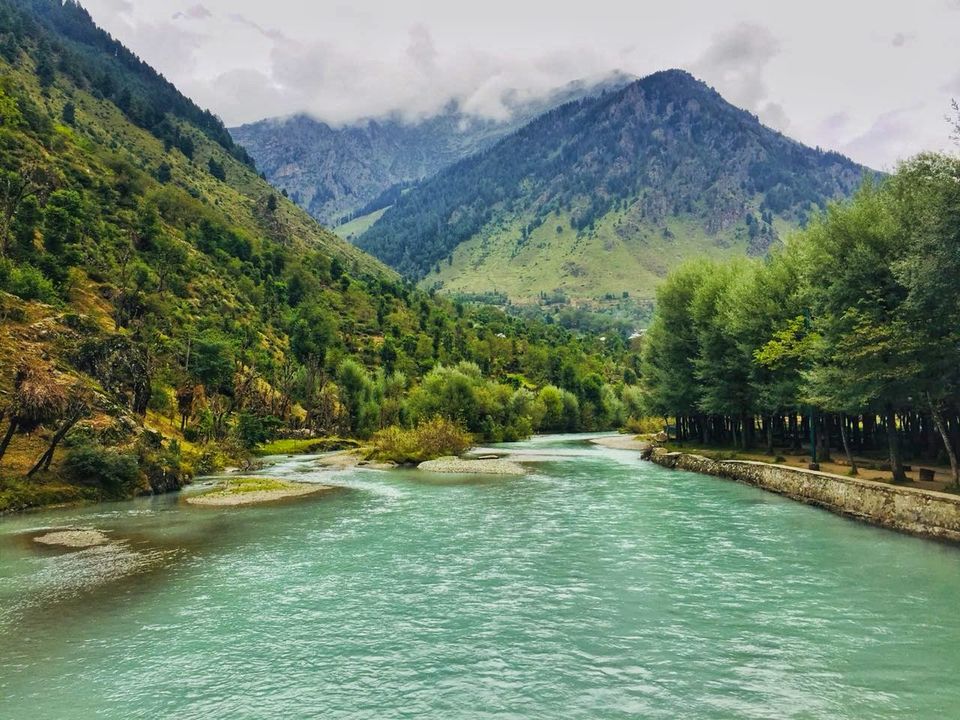 Apart from the river, there is a park, 2 eating joints with a very limited menu. The food was bad here ! like very bad--even the ice-creams had a weird taste to them. Honestly, there wasn't much to do here. We spent around an hour here before we headed out to Chandanwari.
Chandanwari was our last spot of the day. It took us around 35-40 minutes to reach here. By the time we reached here it was almost time for sunset. There wasn't anyone else apart from one couple who were already coming back.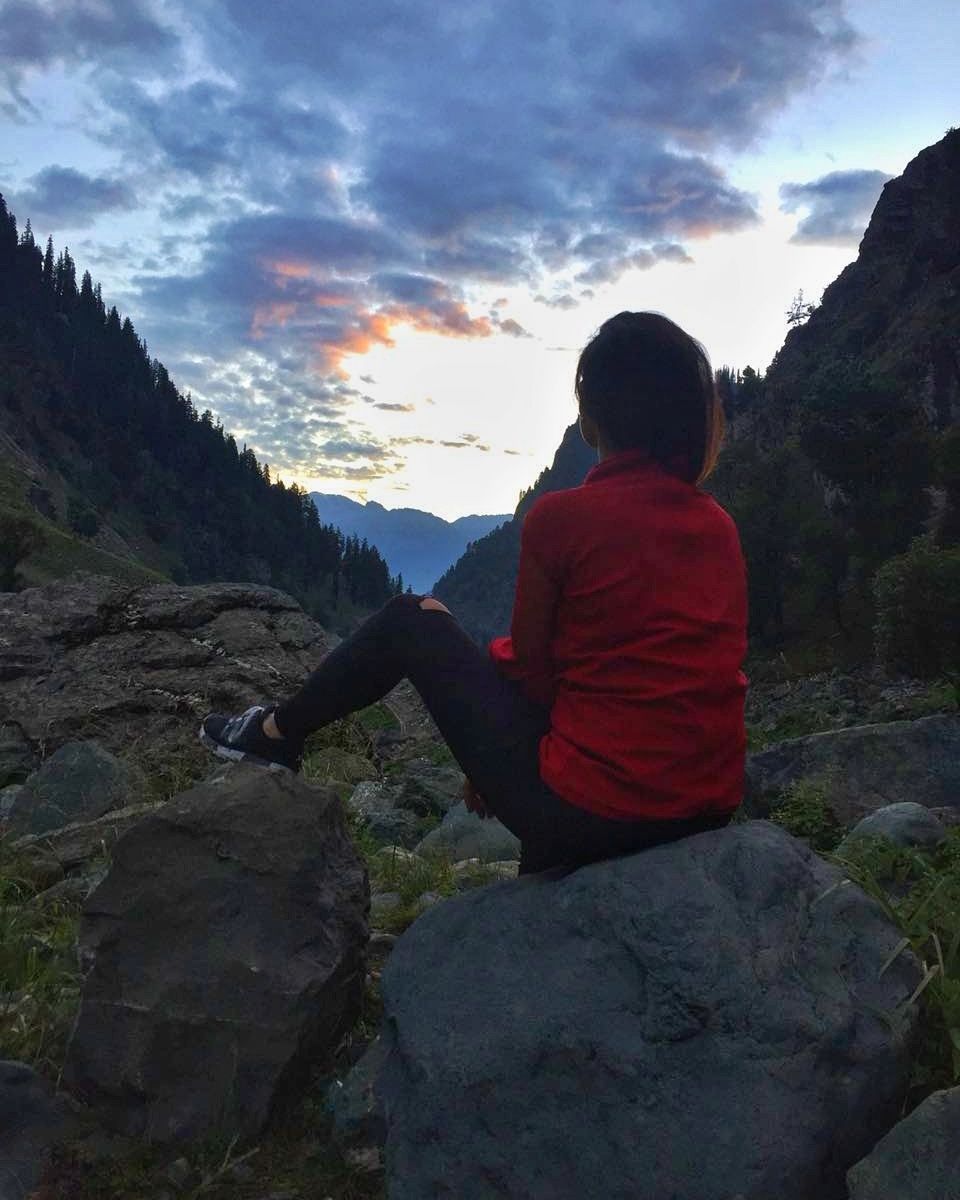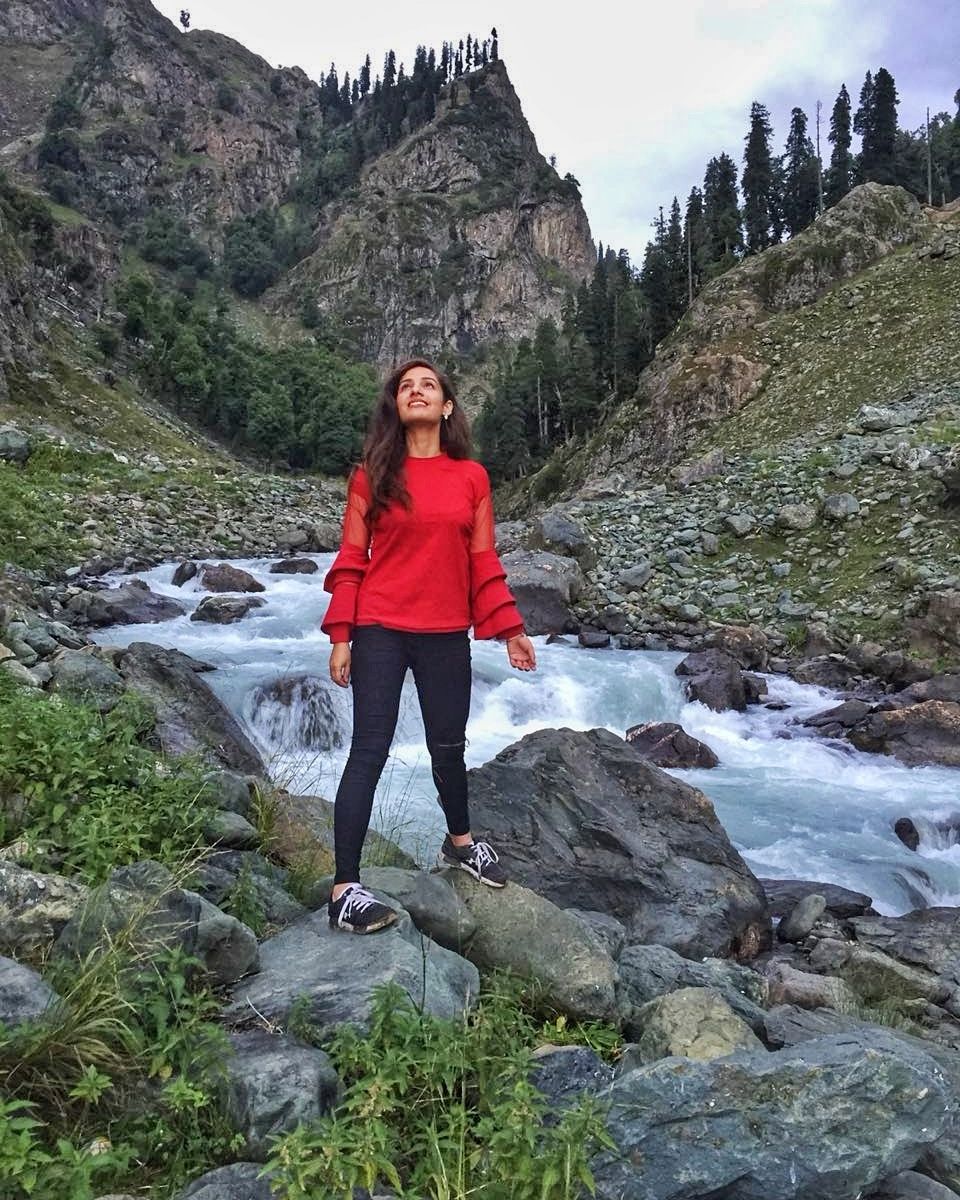 Since it had rained that day it had gotten pretty chilly at this time. We quickly ordered a chai, a kahwa and a hot chocolate at the local dhaba and set out to explore Chandanwari. For those who don't know: Chandanwari is the starting point of the Amarnath Yatra. This is where all the yatris get together.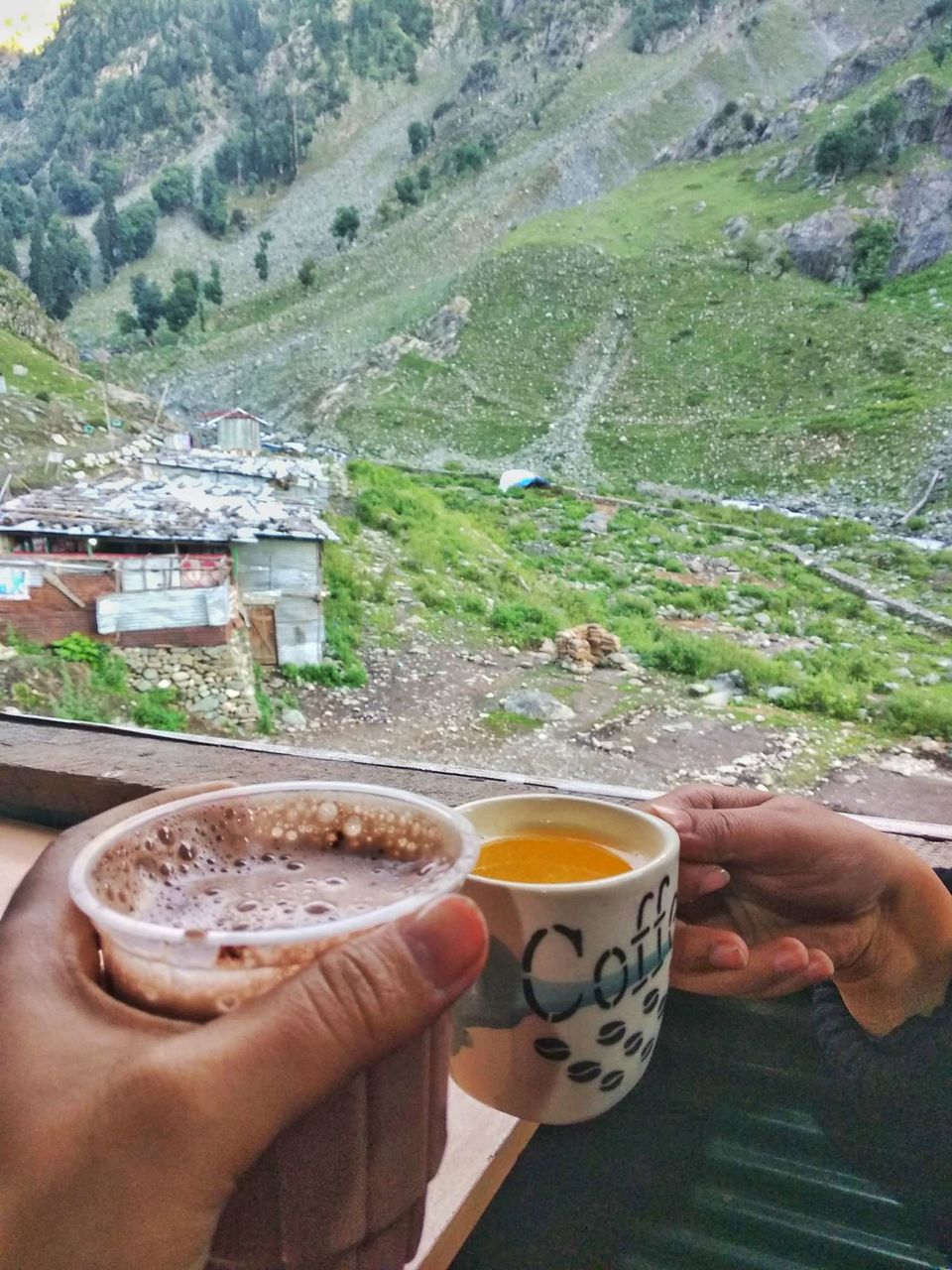 We had the whole place to ourselves and walked up around 2 kms to see the sunset. After spending couple of hours there, we headed back to our hotel.
For a visual tour of the place, watch my vlog. Also, if you like the video please give it a thumbs up and please subscribe to my channel.