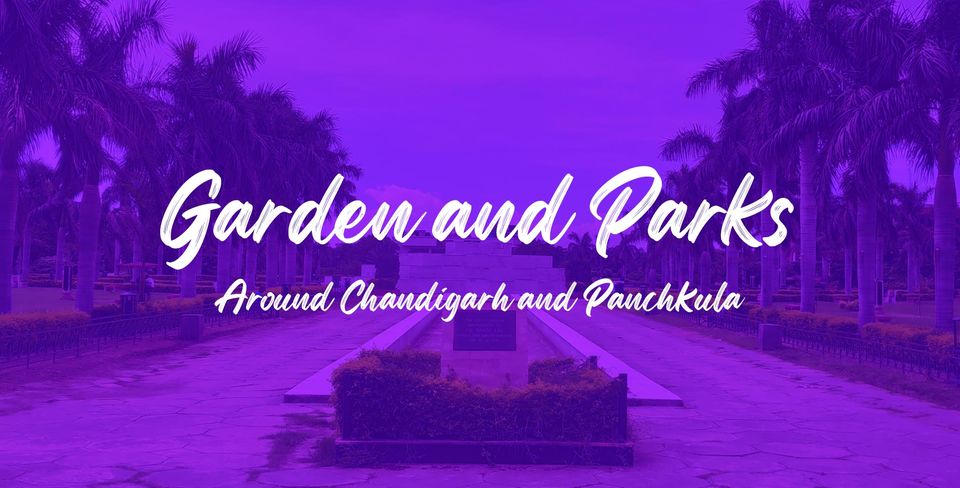 Although we as humans aspire to build new structures, nature is something that we are a part of and can never be away from it. That's the reason why a small part of nature resides within every city and here is a list of Gardens and Parks in the panchkula and Chandigarh.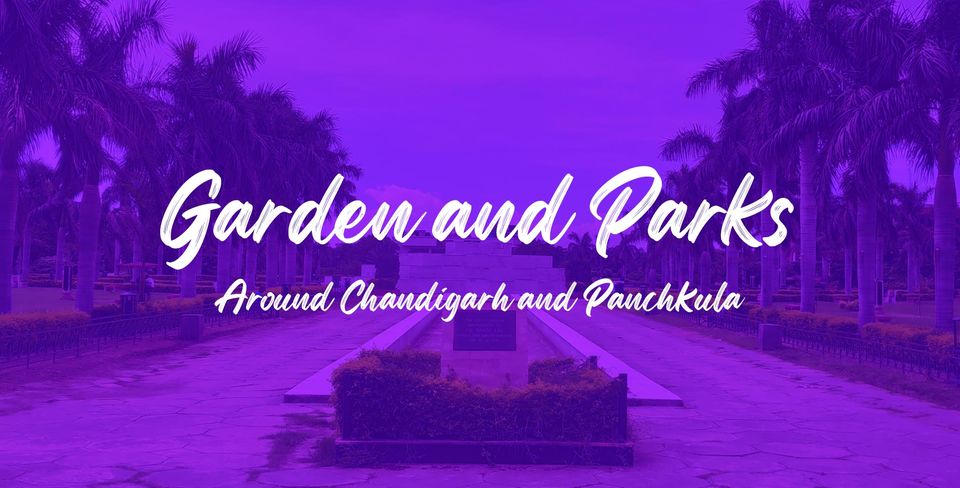 I made a list as in A-Z manner
Bird Sanctuary in sector 21 :
A dream project of S.K. Sharma, this park is home to a wide range of birds and parrots. Primarily it was made as a parrot habitat but later in 1998 it was registered as a bird sanctuary and remains the only sanctuary to be located in a heavily populated city.
Bougainvillea Park :
Located near Sector 3 of Chandigarh, this beautiful park has over 65 species of bougainvillea plant. It was constructed in 1976 spanning almost 20 acres of land. Flowers here are arranged in various forms ranging from arches to clusters. With no entry fee or parking fees it is a must visit especially during the annual event.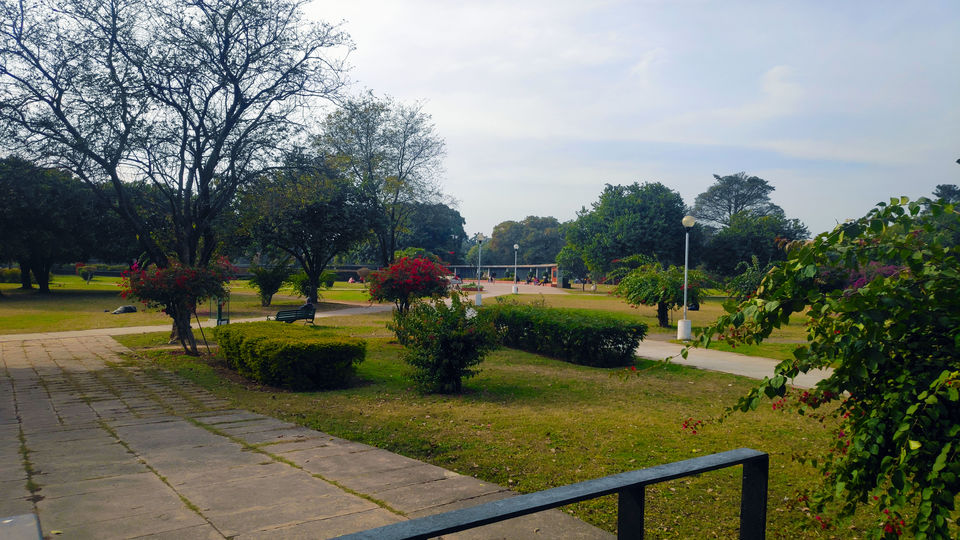 Butterfly Park :
The Forest Department took possession of this area in 2006 with the sole purpose of creating a butterfly habitat which was made successful after much effort in 2010 with critally placed flowers and plantations. It was inaugurated by K.K. Sharma, IAS Advisor of Administrator, Chandigarh on 21st March 2012.
Cactus Garden :
Within the heart of Panchkula, this Cactus Garden is considered as Asia's largest outdoor landscaped cacti and succulent garden with over 2500 species. Some of the species of succulents available here are extremely rare and some are even declared endangered species.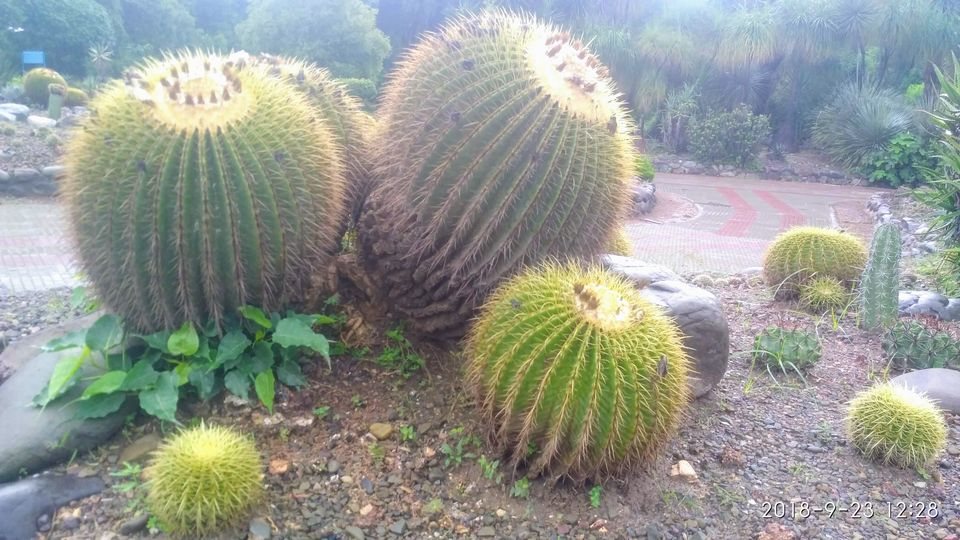 Children's Traffic Park :
Children's traffic park was made in order to teach and help children learn the basics of traffic and rules within a city at an early stage of life with fun. RSC focuses and makes sure there are activities conducted here for younglings who are brought here on school trips. Overall, it is a great effort by the authorities in making the roads safer for future generations.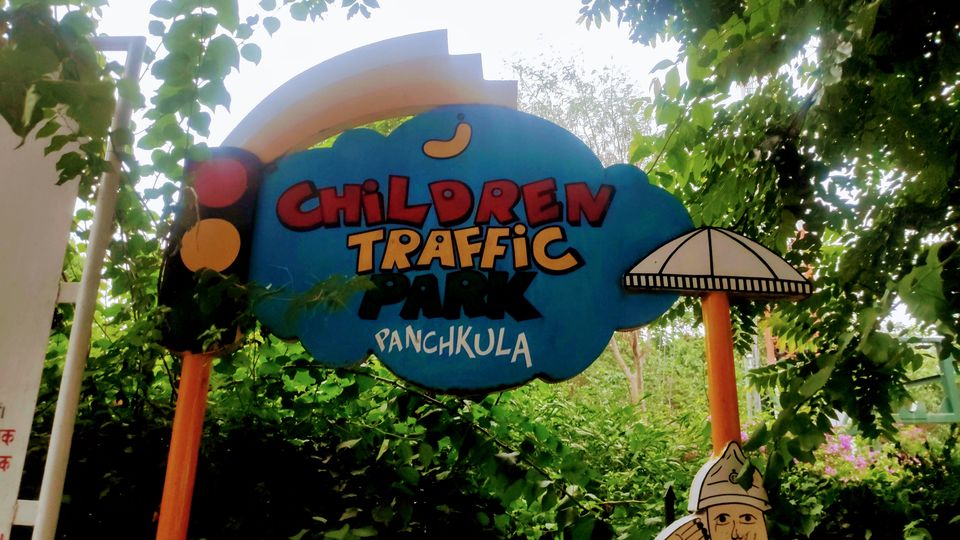 Fountain Park :
A park made by adjoining the two parks and their paths laid with concrete tiles in Sector 5 and Sector 6 respectively. There are fountains along the length of this path with benches and exercise options.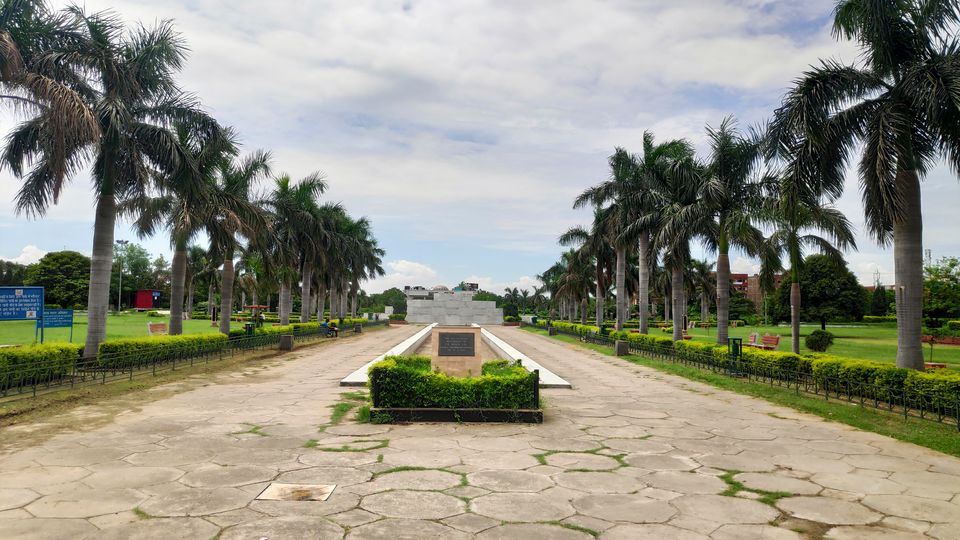 Garden of Fragrance :
One of the most beautiful gardens in Chandigarh, laced with multiple fragrant species ranging from Jasmine to Queen of night. The overall environment here is very fragrant as one can guess with such an extensive planting of these plants. It was built in 1998 and is located in Sector 36. A gymnasium and running tracks are also a part of this park.
Garden of Silence :
A huge statue of Buddha resides here and this park does as the name suggests. It provides a serene and tranquil environment for the ones looking to get away from the noisy cityscape and rest amongst the Shivalik Ranges.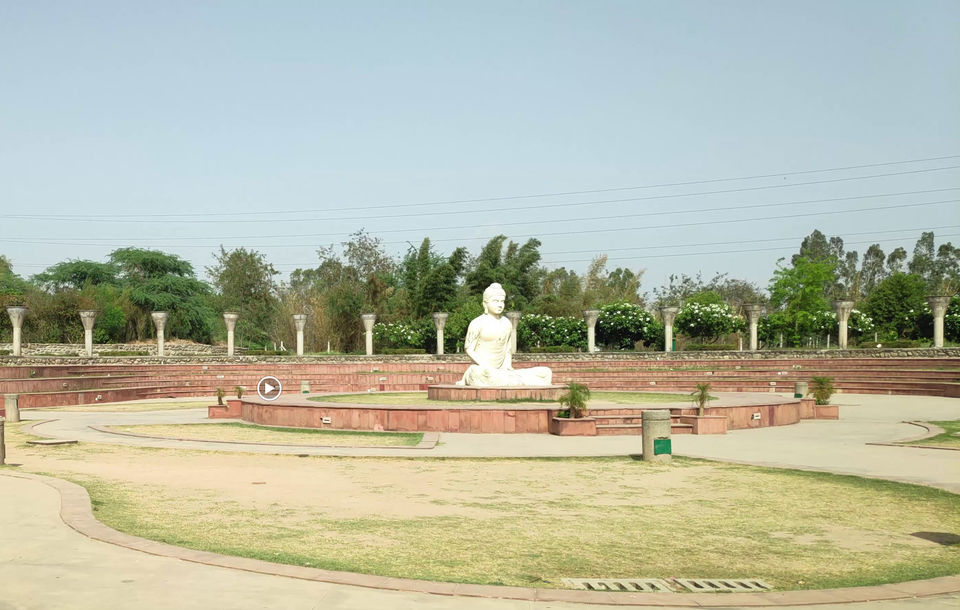 Japanese Garden:
As the name suggests this park is built around the Japanese theme. Various Buddha statues and yin yang symbols can be seen here. Even pagodas are built here to give it an authentic look and a subway is also made to join two parks here by Chandigarh Administration.
Nirjar Vatika :
A great park with a man made waterfall which attracts a lot of people from children to elderly. Not only that but it also houses a bridge built over a lake with huge rocks. Apart from these structures various flower plants are seen here which adds to its beauty. "The Circle" in the center of the park is a hookah bar which is quite a place to relax in.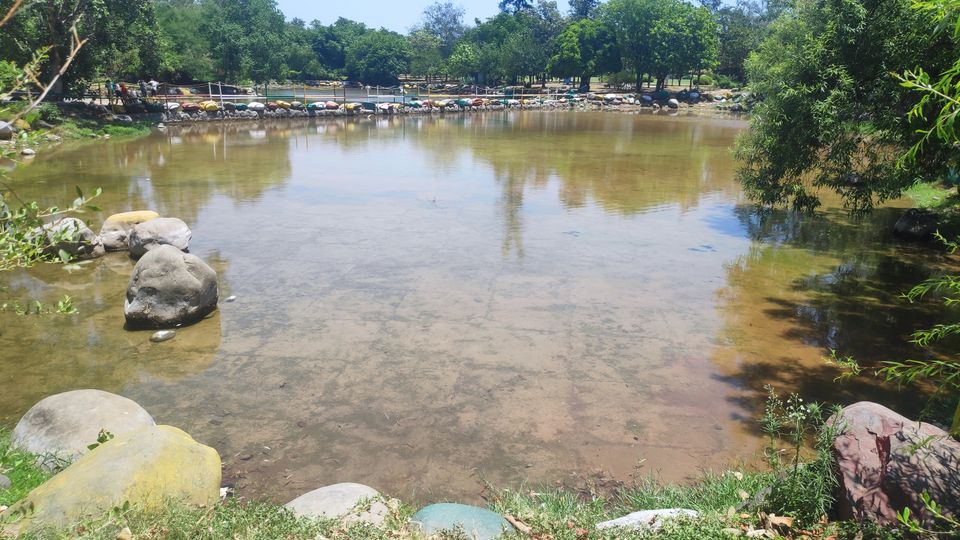 Saketri park :
Located a couple of kilometers from Chandigarh, this place got its name from Saketri Shiv Temple which is an ancient temple where it is known that Pandavas worshipped Lord Shiva.
Topiary Park :
A visually soothing park located in Panchkula with running tracks. But fitness is not the focus of this park, its main attractions are the sculptures made out of bushes such as elephants and dancing couples. It is a must visit as it is truly a piece of art and it's a very relaxing visual experience as well.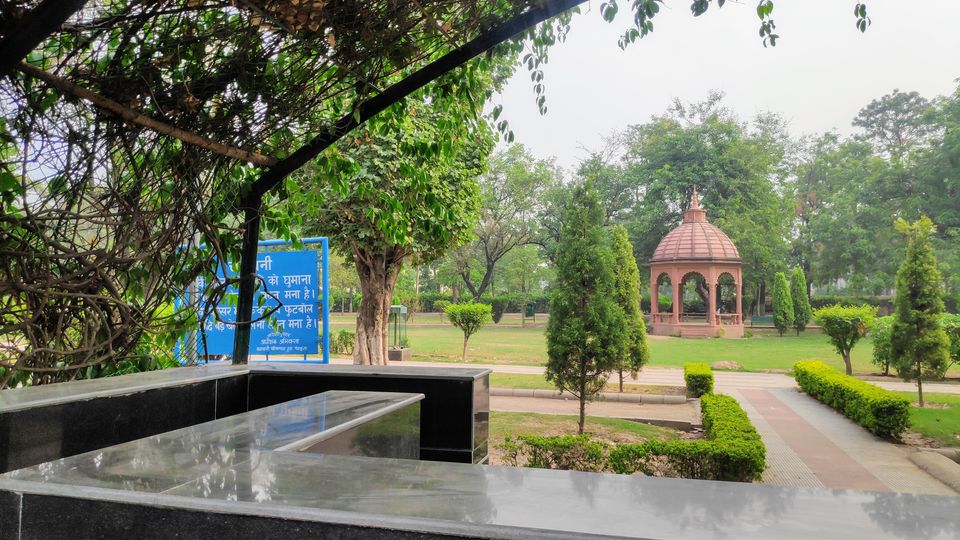 Town Park :
A special park among others as it does something different and innovative. Unlike other parks, Town Park is built to cater the needs of differently abled people. Swings that accommodate wheelchairs are available here with other facilities such as toilets and tracks. Overall it is a great park to visit nonetheless.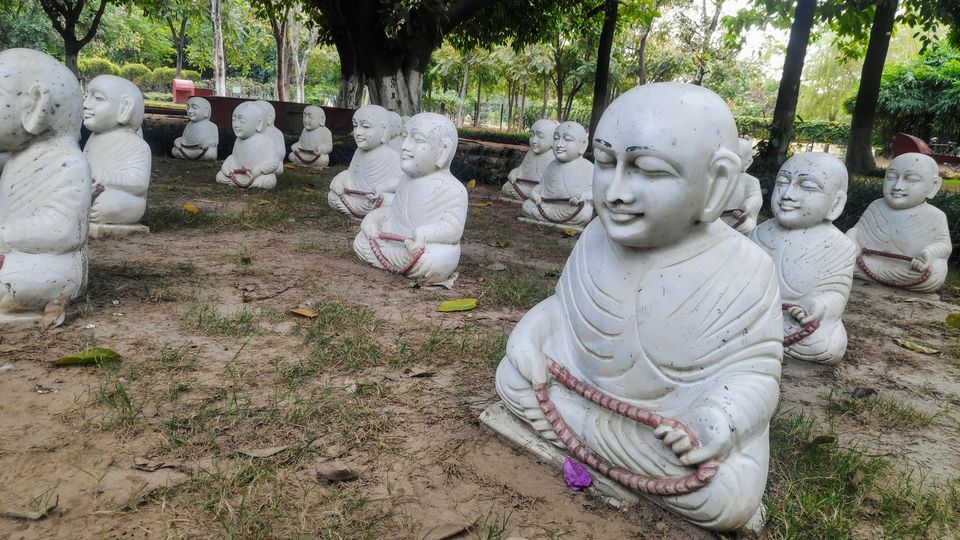 Valley of Animal Park :
An extremely beautiful park located in Sector 49 of Chandigarh. This park is dedicated to animals as various animal models made out of shrubs and wires can be seen. With two gigantic dinosaurs placed at both entrances. A bridge is also built over a small pond here which enhances its beauty even further. Entry is free to this park so it's quite a good option for people nearby this location. It was inaugurated by K.K.Sharma in the presence of Raj Bala Malik, Mayor of Municipal Corporation Chandigarh in 2012.
Zakir Hussain Rose Garden :
A botanical garden spanning over 30 acres of land, this park garden was planned by Dr. M.S. Randhawa. With such a name it is expected that it holds over 1600 different species (including hybrids) and 50,000 rose bushes. It is a wonderful garden to just relax or get some exercise and it's also one of the prime destinations for tourists in Chandigarh.
Leisure Valley Parks :
Proposed by Le Corbusier, to build a greenzone to escape from the pollution of the city. It is not one park but a collection of 12 parks named Rajendra Park, Rose Garden, Topiary Park, Terrace Garden, Fitness trails, Shanti Kunj, Botanical Gardens, Hibiscus Garden and Smriti Upvan. It provides a very clean environment to just relax and catch a breath.