No wonder people go crazy about Goa. It is the place to make memories, long lasting ones or even forget most of them (Blame the cheap booze). I've been to Goa more than a couple of times, all for different reasons - but one aspect of them being common, that is finding peace with myself. The blue sea, breathtaking sunsets, mouth watering food, amazing people and the most lively shacks welcome you like no other place in India.
It's just been more than two weeks that I've been to Goa and I already miss the sea. So to sober down my nostalgia, I sat down to write about why is it - Goa, the only place I don't mind visiting a million times.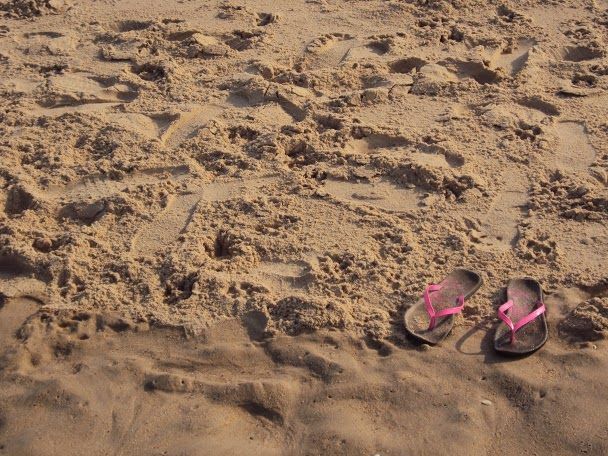 Beaches
Palolem
This fishing village is popularly known as a secret tropical paradise by foreigners. One of the beautiful beaches I've gone to in Goa. It is crescent-shaped and one can view the entire beach from either end. Easily accessible and the nearest bus stop is Canacona. Enjoy the food at one of those numerous shacks offering mouth watering food.
Butterfly
Two words - Pristine and Secluded. You can take a boat ride to this beach from Palolem and enjoy a beautiful sunset. It is a small beach surrounded by forest on all sides. If you are lucky you may spot dolphins during boat ride.
Baga
When you are in Goa, it's a shame if you haven't visited Baga. The most famous beach among the Indian tourists. it offers something for everyone. It has a long stretch of a picturesque beach.It is by far the most happening place in Goa with a lot of trending places to eat and party. It offers a lot of water sports too. Save some bucks by negotiating the price.
Candolim
For all the laid back beach lovers, this is the place for you. Conveniently located.
Calangute
One word. Crowded. Could be because I've come to this beach after visiting Candolim. But it is an unavoidable beach for its amazing shacks and restaurants nearby. Like Candolim and Baga, this beach is also famous for its Water Sports.
Vagator
Once you are done posing for the famous Dil Chahta Hai pose at Chapora Fort, drive down to this white sand beach. It's not going to disappoint you. To one side, there are a lot of rocks. Sit, relax and have some amazing conversations which you'll remember for life.
Arambol
One of the best beaches in Goa. Hands down! The shacks offer amazing sea food and at night, the whole places come alive with the famous night parties. Thus being called as the Hippie Capital of Goa. You find a lot of foreigners more than the locals.
Ashvem
My All time favorite for the beach side resorts and the privacy it offers. I've stayed here two times. Not many people come to this place for a lot of reasons. So it's the best place to be to have fun and enjoy the peace and the calmness. Though this place requires quite a lot of travel and by that I mean it is better to have a vehicle to commute. Public Transport is not really an option. Only one bus goes up and down this beach everyday. Though there is a bus stop at Morjim, which is few kilometers from Ashvem where you get quite a few buses to Mapusa.
Morjim
Unlike Ashvem, it is comparatively crowded. Has a lot of foreign tourists, especially Russians (Also known as Mini Russia). It has got convenient transportation facility as well as good accommodation.Supposed to be the habitat of soon-to-be endangered species, Olive Ridley Turtles. If you are lucky enough, you might get to see one.
Anjuna
For all the shopaholics, Anjuna hosts the famous flea market every Wednesday. And the beach is a little crowded when compared to other quaint beaches in North Goa. But again, do you want to miss going there? A big NO.
Miramar
Take a bus from Panjim Bus station, get down at Miramar. Enjoy the evening breeze with a coconut drink and maybe a drive in the ferry.
Dona Paula
Mythical and beautiful sea stretch. When I visited, the whole place was filled with Singham's posters as one of the action sequence was taken here.
People
They are the sweetest people I've met during my trips. Especially the bus drivers and conductors, they were so patient with me, had those small talks and were concerned that I was travelling alone. The ones I met during my solo trip are still in contact and are absolute sweethearts. I've taken a ride with a stranger who spoke about how goan culture is.
Food
Delightful!
I've had some amazing food ranging from their typical sea food in Ritz Classic to the Handcrafted cocktails in The Black Sheep Bistro to the chocolate sponge cake from Cafe Central.
Few places I've been to and absolutely loved. I won't tell you what to order because it's all about exploring.
- The Black Sheep Bistro ( Cocktails)
- Ritz Classic ( Crowded for the right reasons) 
- Viva Panjim ( I haven't but my friends did )
- Aunty Maria - Fidalgo ( For Breakfast )
- Cafe Central ( Best Chocolate sponge cake - So bloody soft)
- Britto's
- Infantaria
- Souza Lobo
- Fat Fish ( Prawnssss )
- St. Anthony's (For the Karaoke)
- Thalassa ( For the ambience )
- Club Cubana ( Oh my favourite! )
- Bean me up ( For the vegans )
- Laughing Buddha ( Lazing around )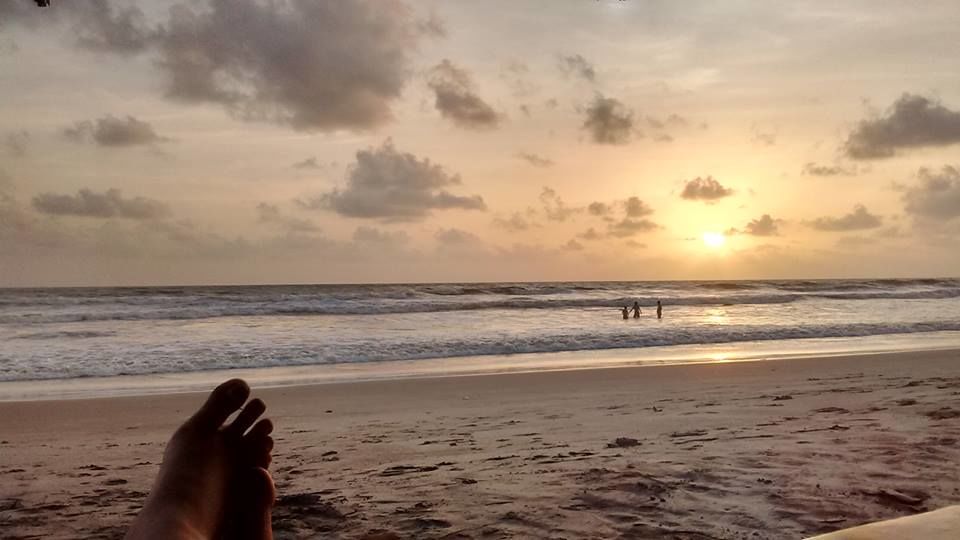 It's not over. You'll fall in love with the sunsets all over again!
Happy Travelling!
Goa is calling you <3