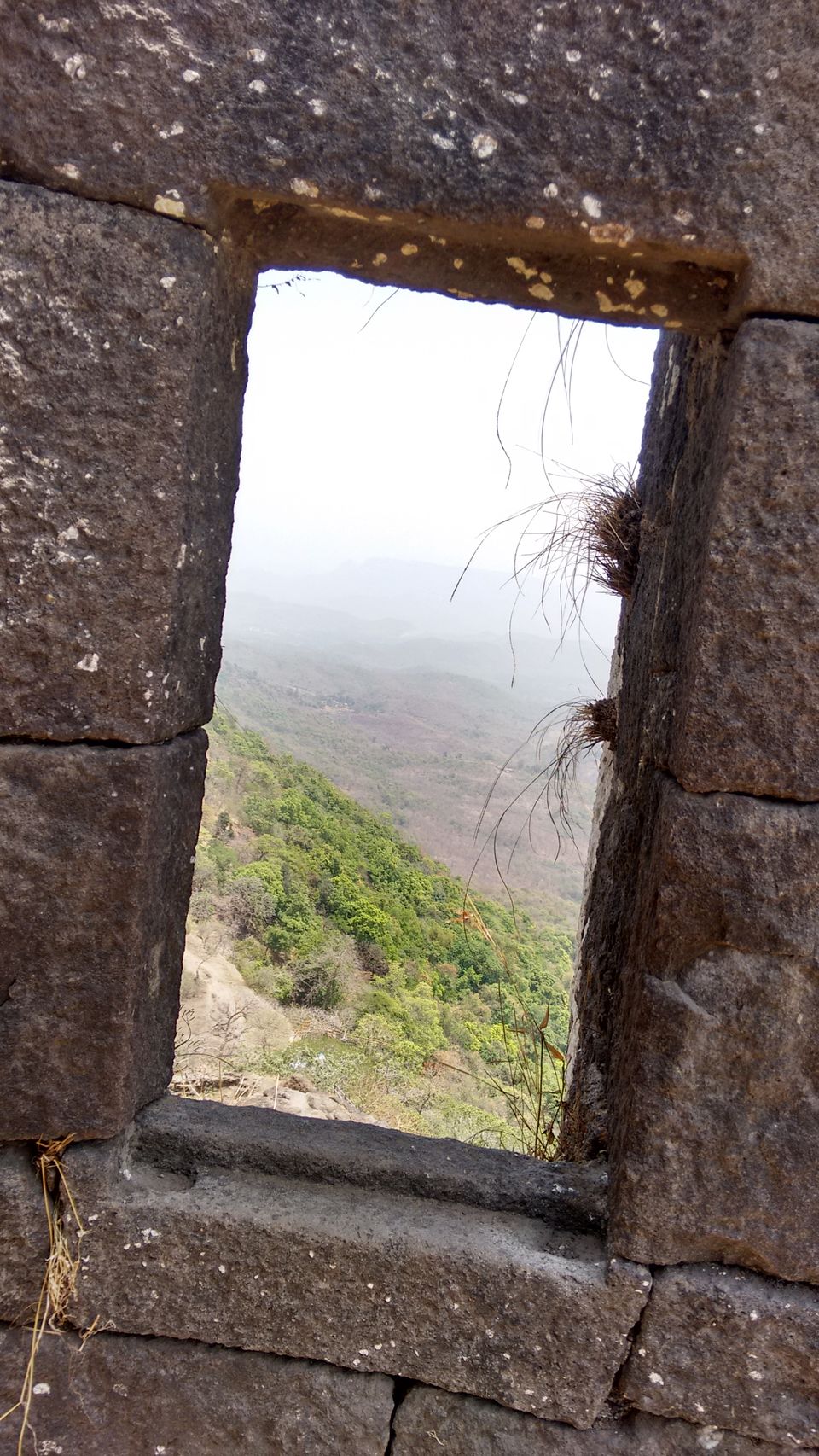 Looking for a quick getaway from Mumbai/ Pune? Karnala Fort won't dissapoint you especially in the Monsoon season (That's what almost all the reviews say). But it's worth a ride on a sunny day too, only if you are really sick of sitting around at your favorite hangout place, and aching for a good trek.
This is solely on the basis of my experience when I first visited Karnala in Mid April. Alas! Not a great time to visit if you are looking forward to a picturesque fort or a lush valley. 
My friend and I started from Mumbai around 7a.m. in the morning on a bike, reached there around 11a.m. owing to traffic and our pitstops. Friends and long drive is so much fun but due to the summer heat, it's been an arduous journey. Nevertheless, we've finally reached our destination. I went to the ticket counter only to find them talking in Marathi, even after telling them that I don't understand it. They ask for my details, address proof etc. and finally give me my tickets. I've found them really rude. I never liked a straight, never smiling faces. So before we started to Karnala, we've read few blogs and articles on what to do and what not to do. My friend said that we cannot take water bottles inside the sanctuary. I thought it was because of the "No Plastic" billboards, only to realize that wasn't the case. They were selling water bottles in the sanctuary but visitors are not allowed to get anything from outside. So we get a bottle for ourselves and move for the trek immediately. Neither of us was interested in visiting the sanctuary because the trek would have been even more tiring after 12p.m. "The sooner we finish, the better".
And the trek started, I'm an amateur trekker and my friend had done few treks before. The only time I've gone for a proper trek was wildlife trekking in Periyar and a few easy treks here and there. First fifteen minutes I was short of breath and my friend was shit scared. Can't blame him for that though :P. I guess he was quite sure he had to finish the trek alone. The worst part is not this, I completed more than half of the water we had. And to our dismay, there was no trace of water for the next three hours till we got back to the sanctuary. Here goes my 2 cents, Please carry enough number of water bottles, not too less that will leave you dehydrated or not too more that would require strenuous efforts to trek. One bottle per person is a necessity. I presume that this was the main reason for the fatigue and the urgency to return to the sanctuary. Going back to where I deviated, I did pretty well after drinking whole lot of water and a fifteen minutes break. And then the fun starts, we talked and walked.  There were a lot of fellow trekkers, some doing it for the sake of it and some really enjoying it. I didn't really understand in which category I fall under while I was finishing the last lap. But that feeling you get when you finish the trek and finally get to the fort is simply relishing.The view from up was breathtaking. For all the selfie freaks and the photographers, the fort gives you amazing sights and places to capture and cherish for lifetime. We kept chewing gum to quench our thirst. We did take few pictures which turned out to be great even with the sweat and the tan. Not really wasting much time, we headed back to the sanctuary. The return journey was amazing. Not tiring at all and having the best of conversations, we reached the sanctuary soon.
The body pains and the tanned face was worth it. The two content souls were back home with a lot of memories to share and dust stuck in the hair. 
Karnala Fort would look far more beautiful in the monsoon. Why don't you go see for yourself? :)
Happy Travelling!
Amazing place for avid bird-watchers and trekkers.