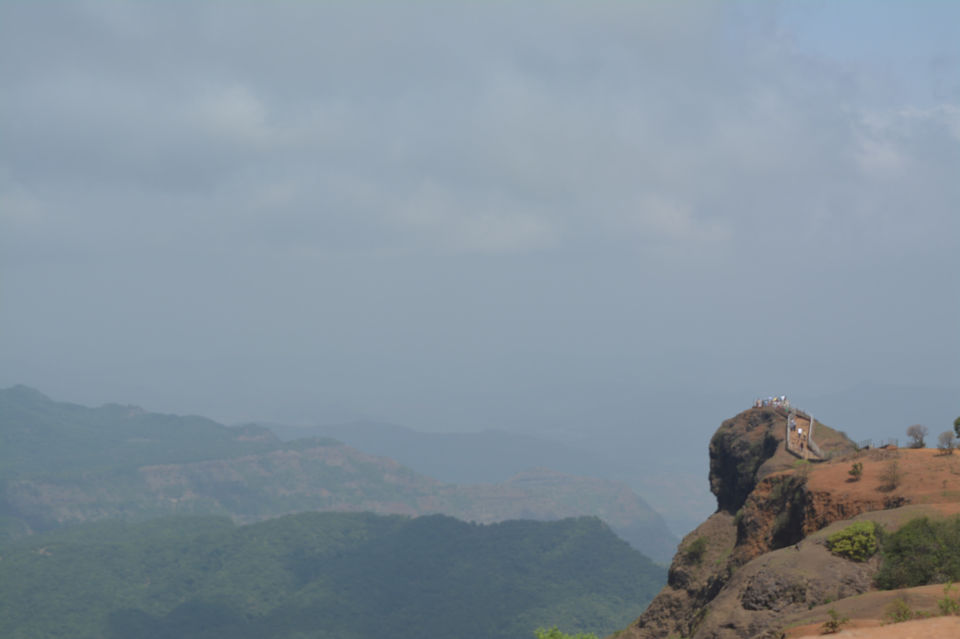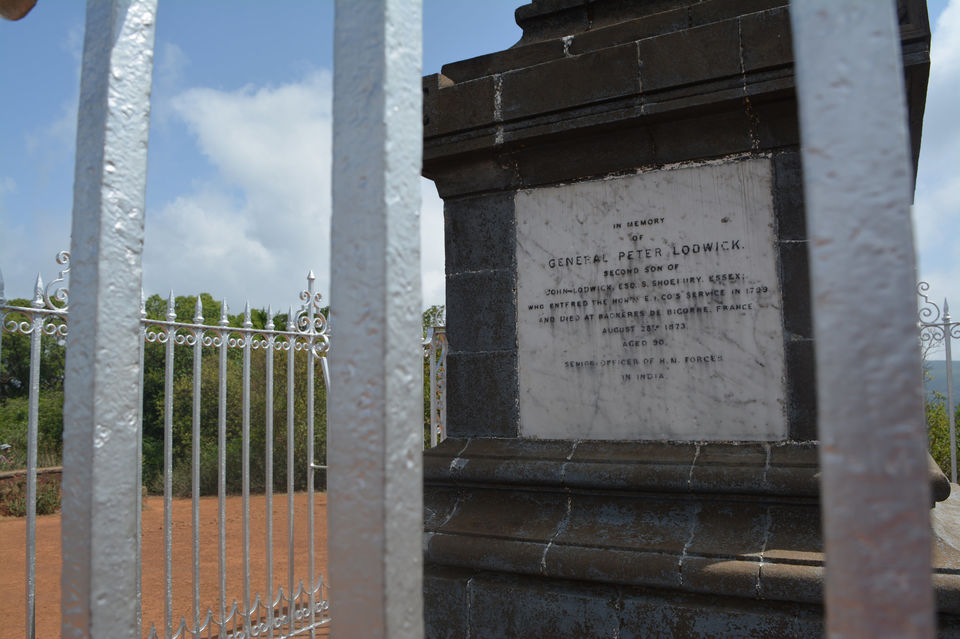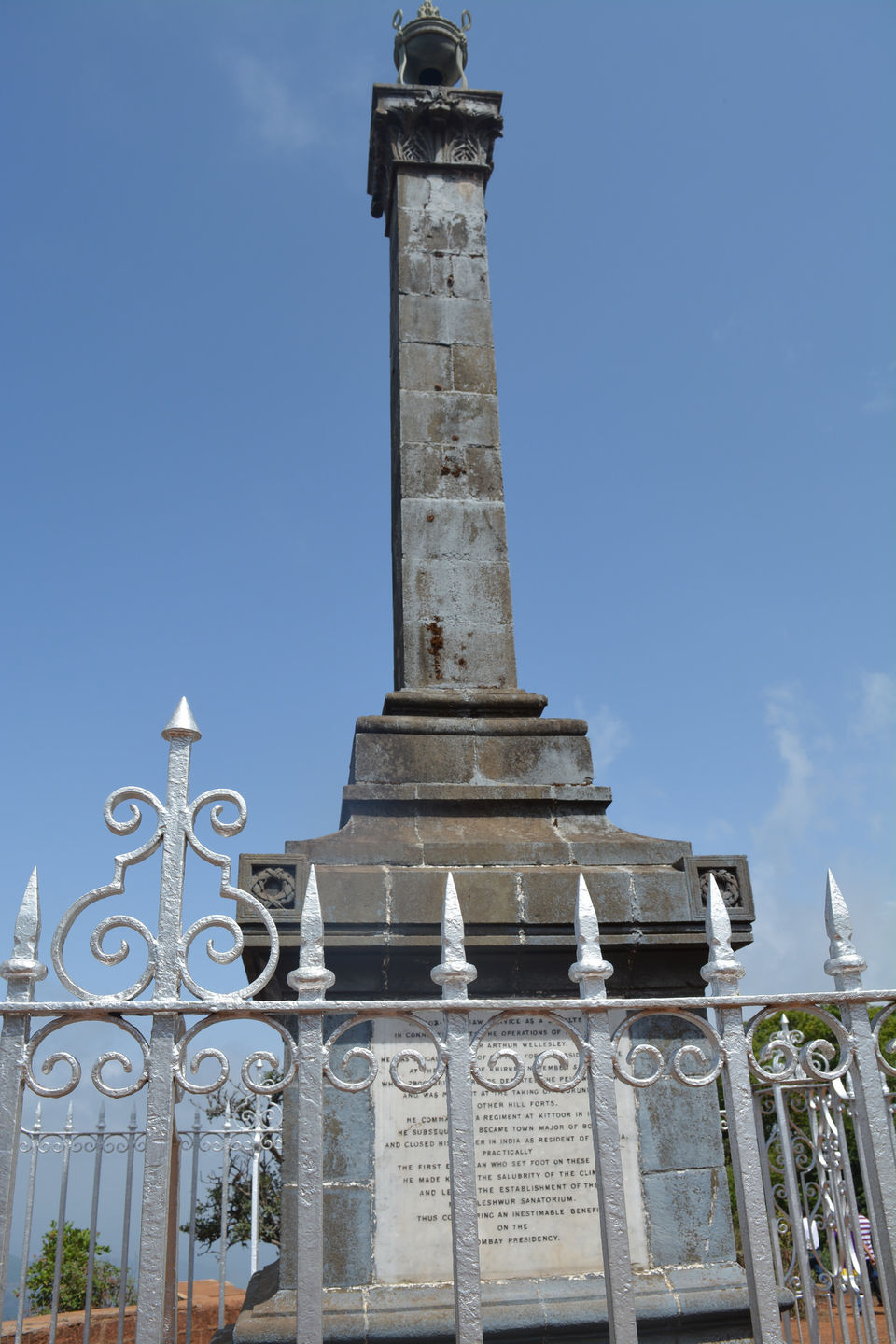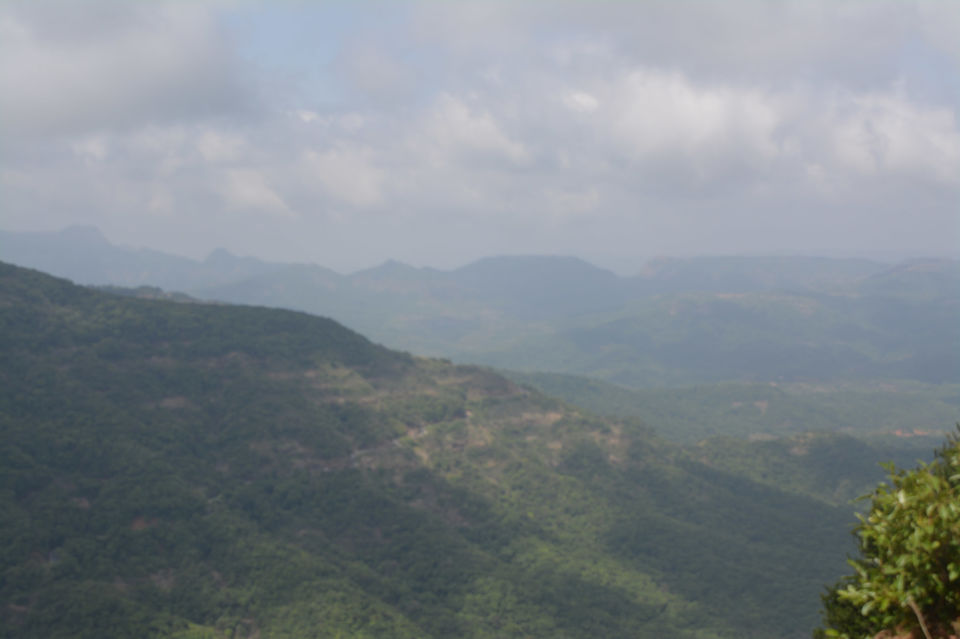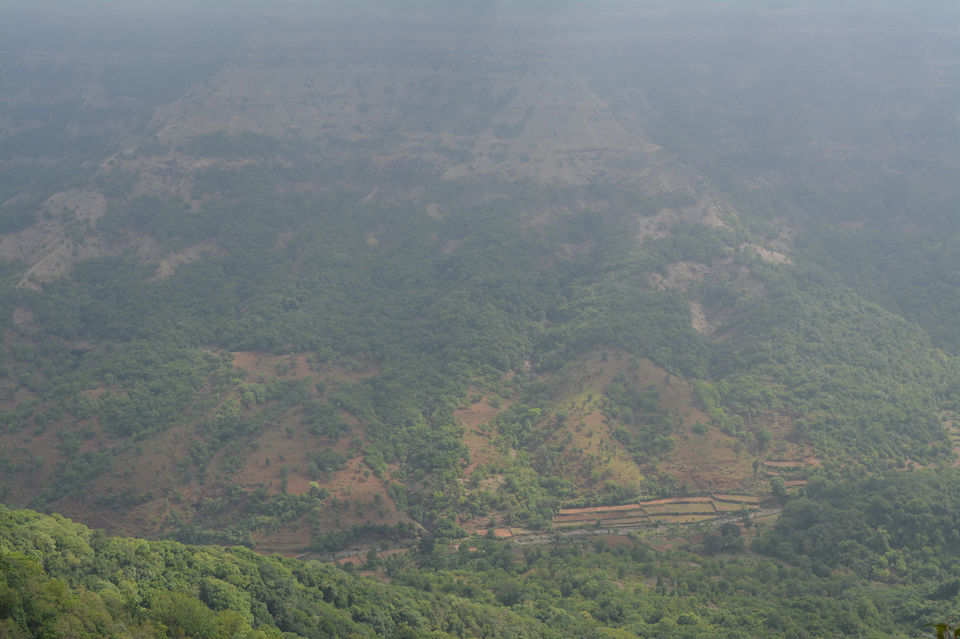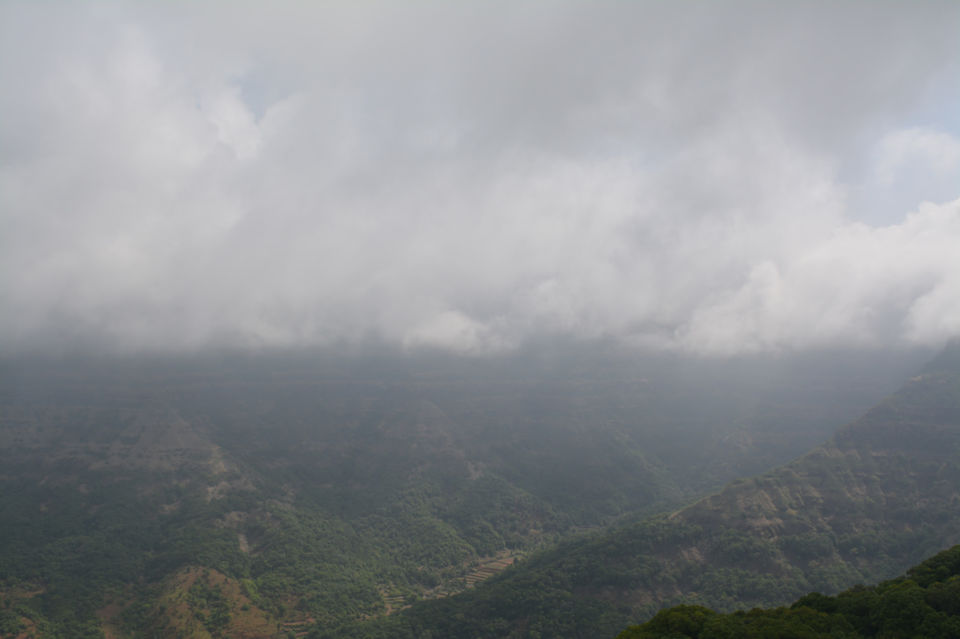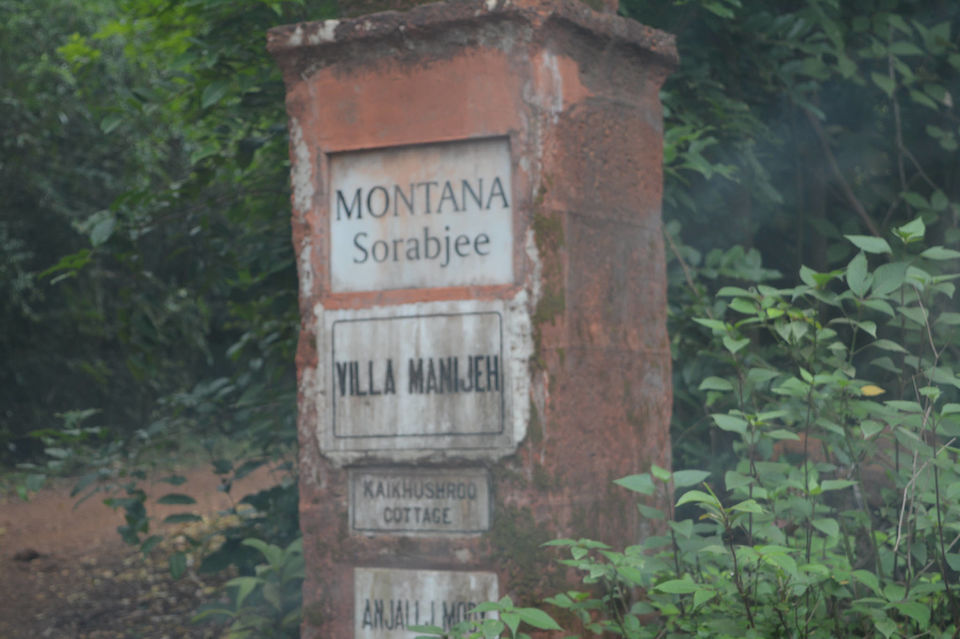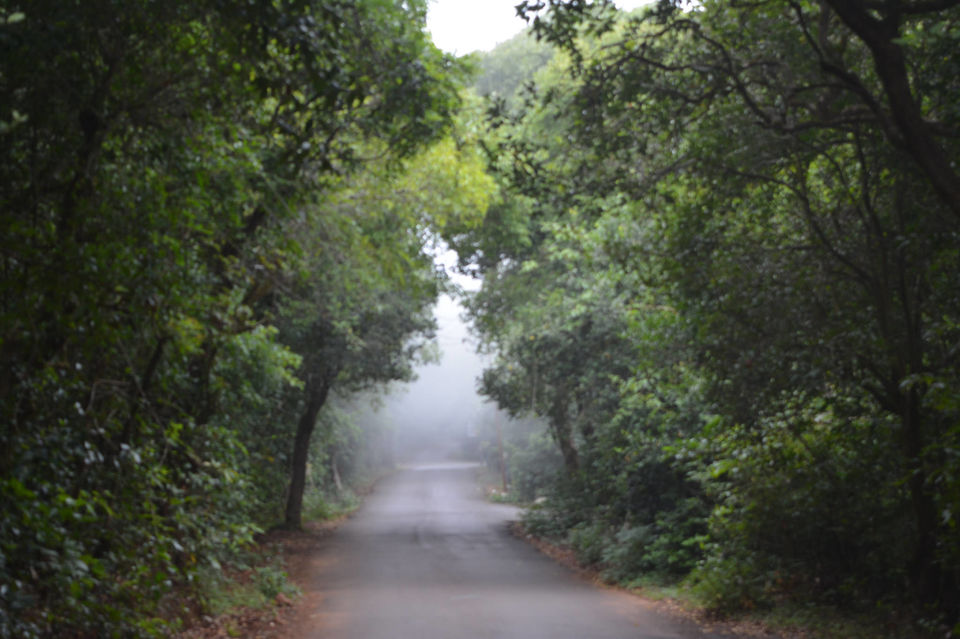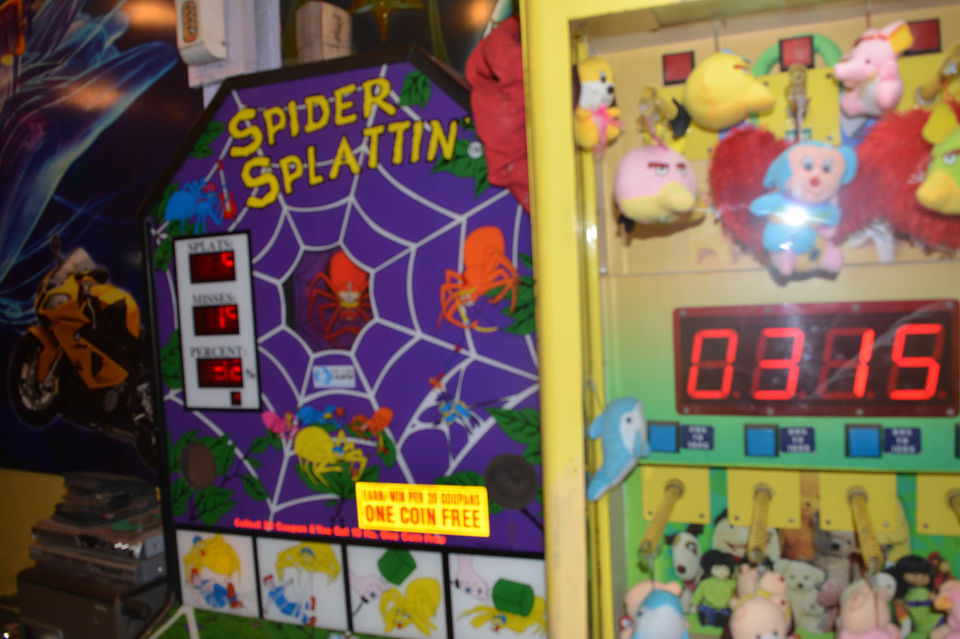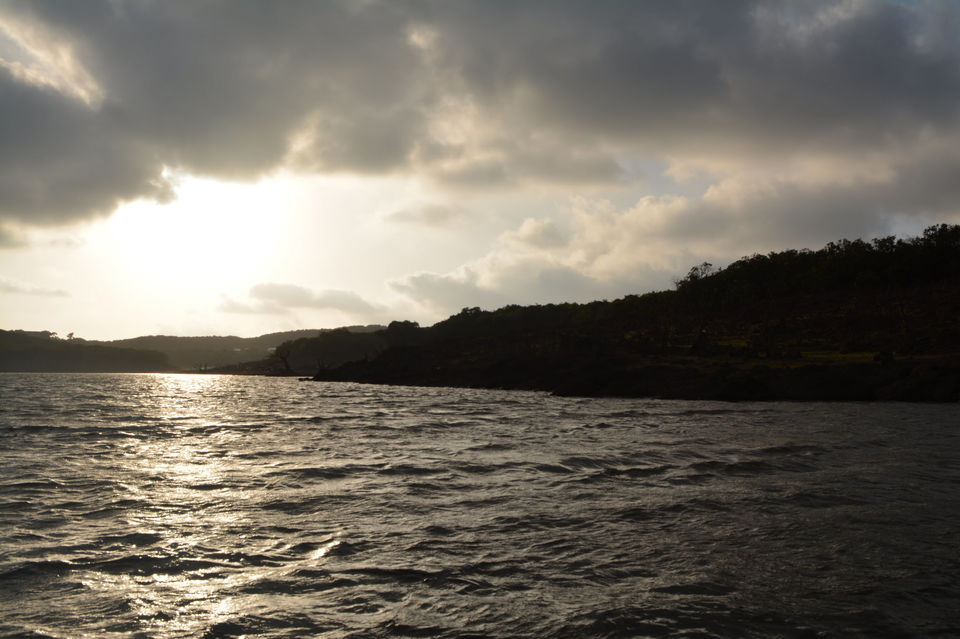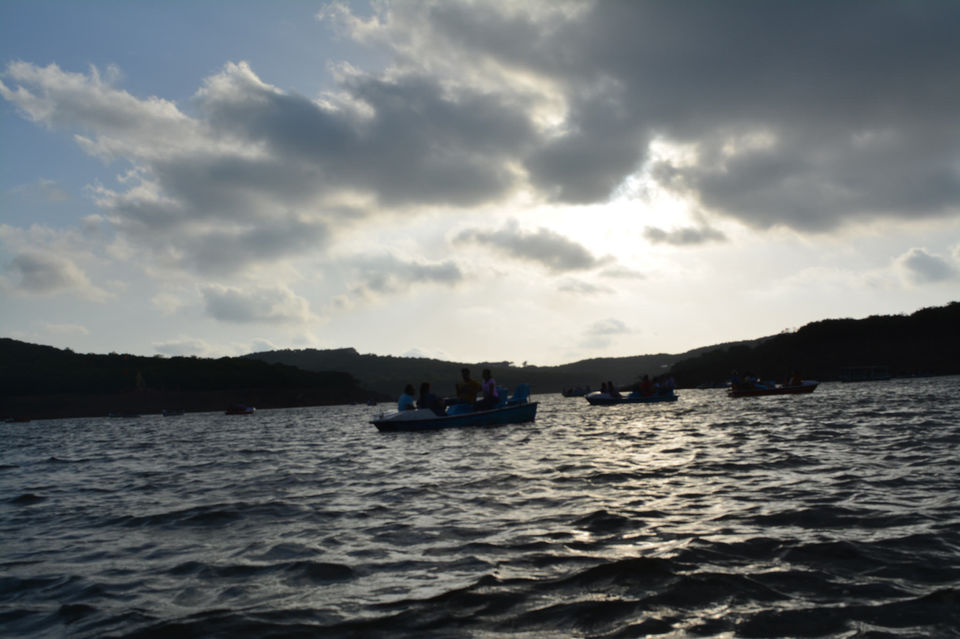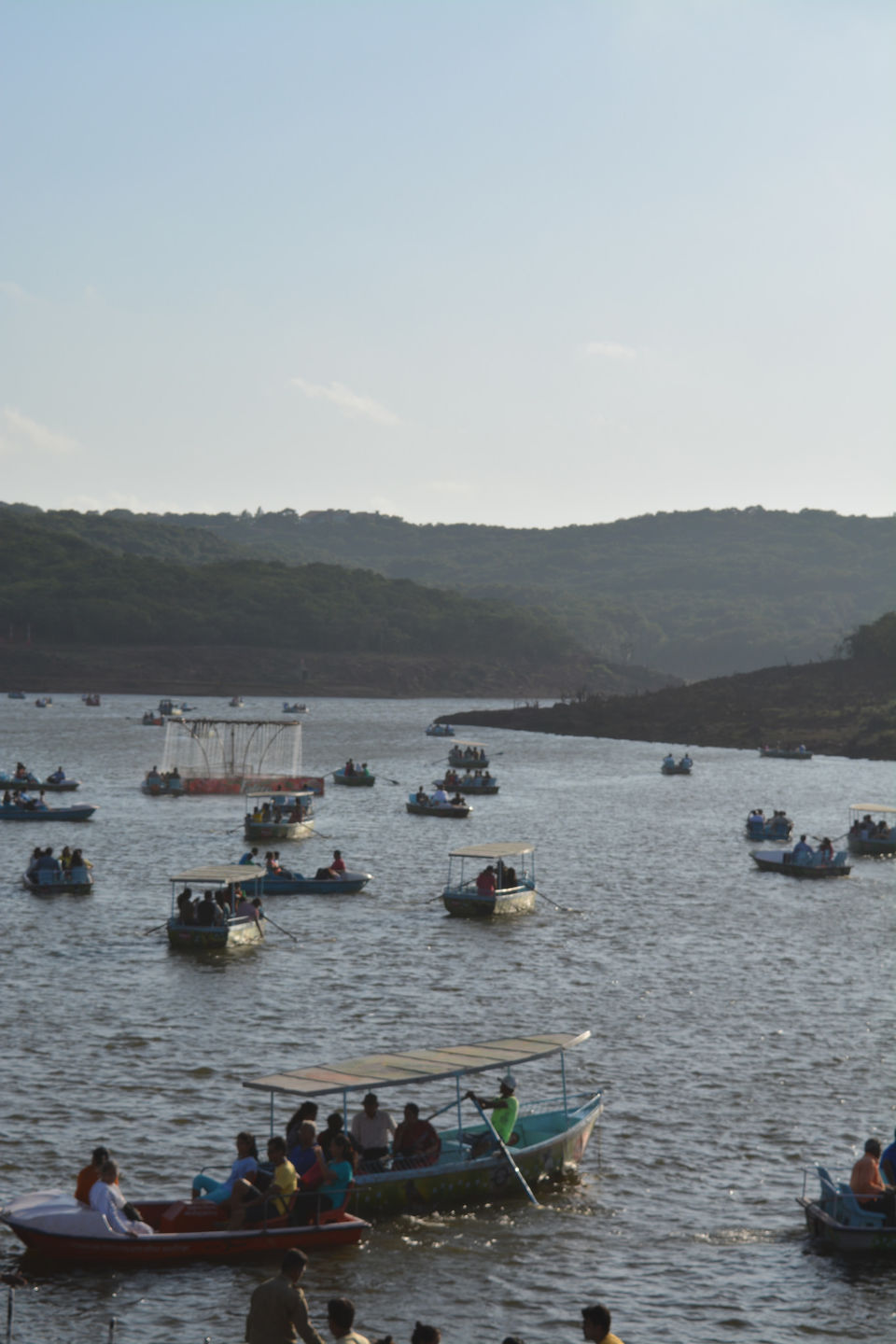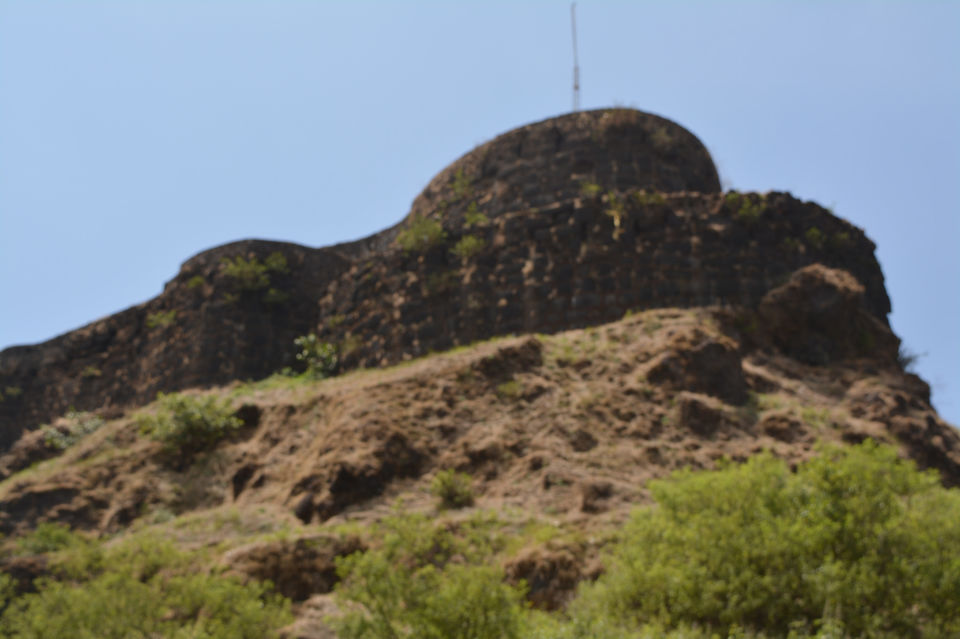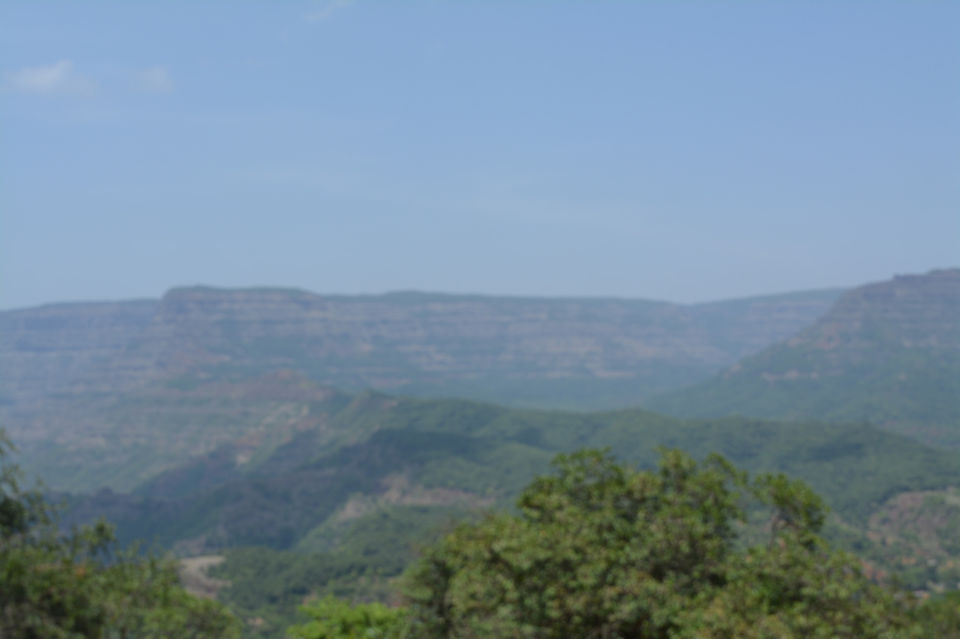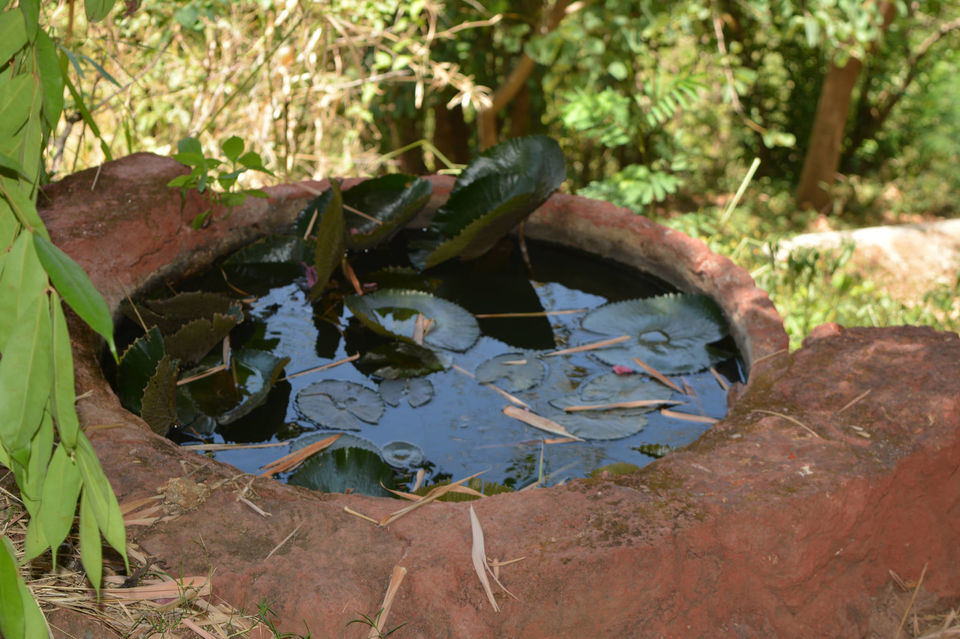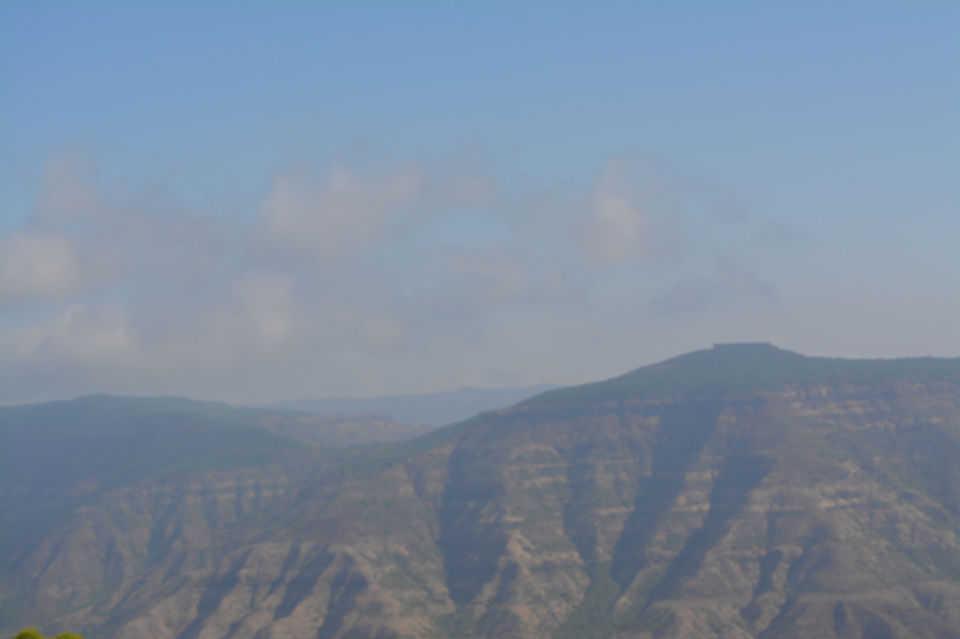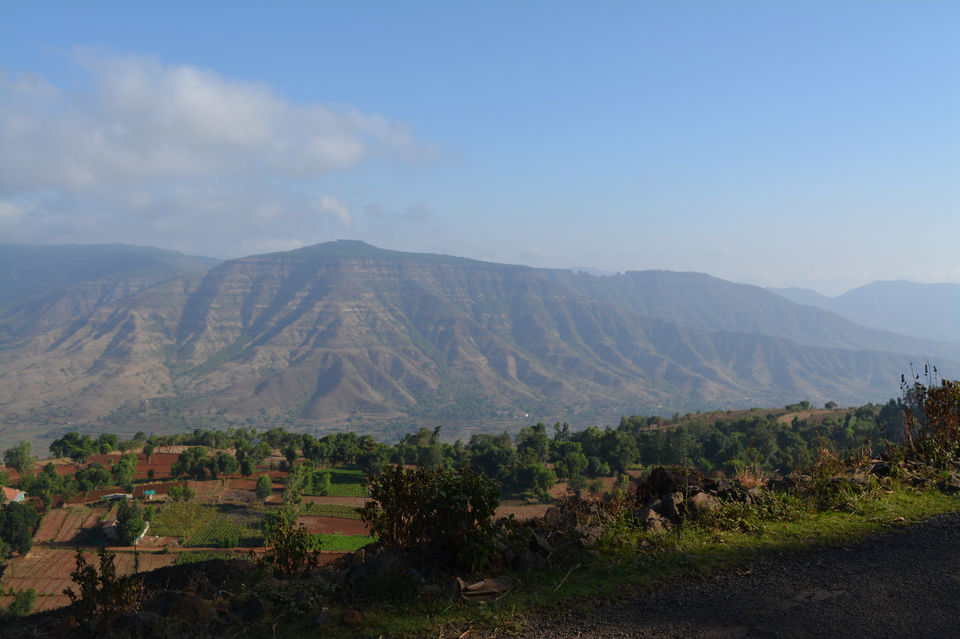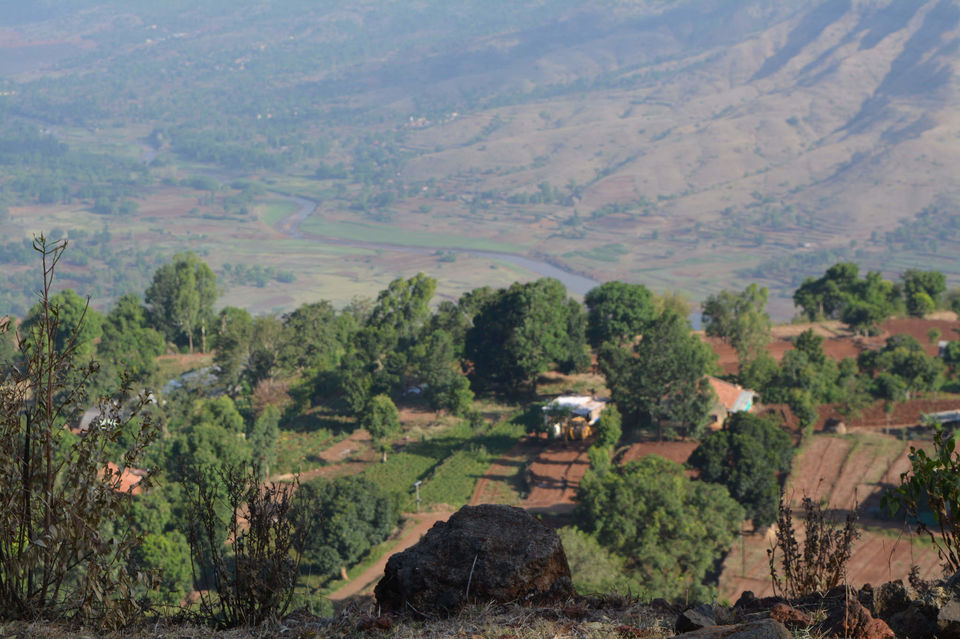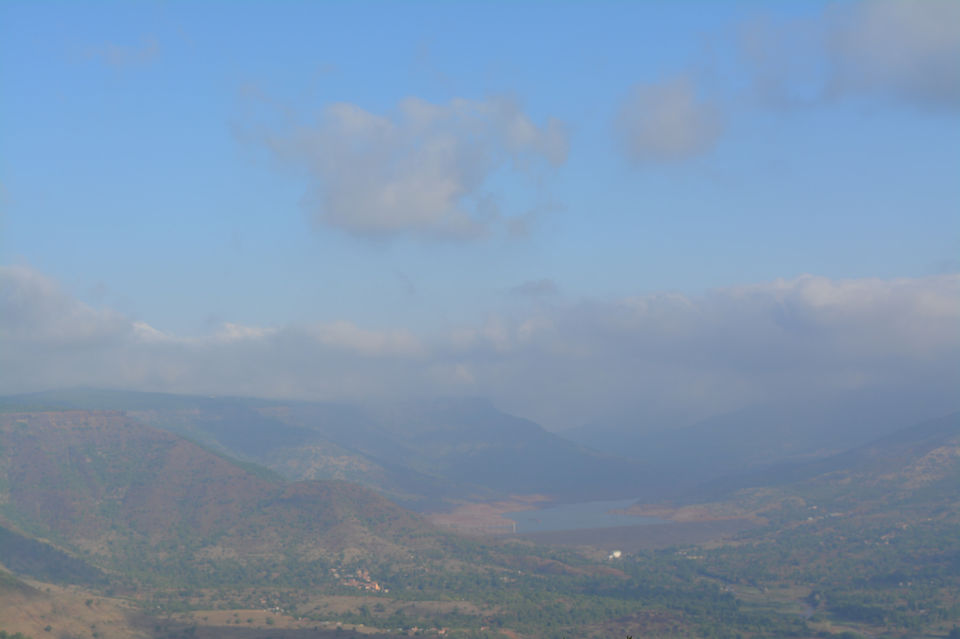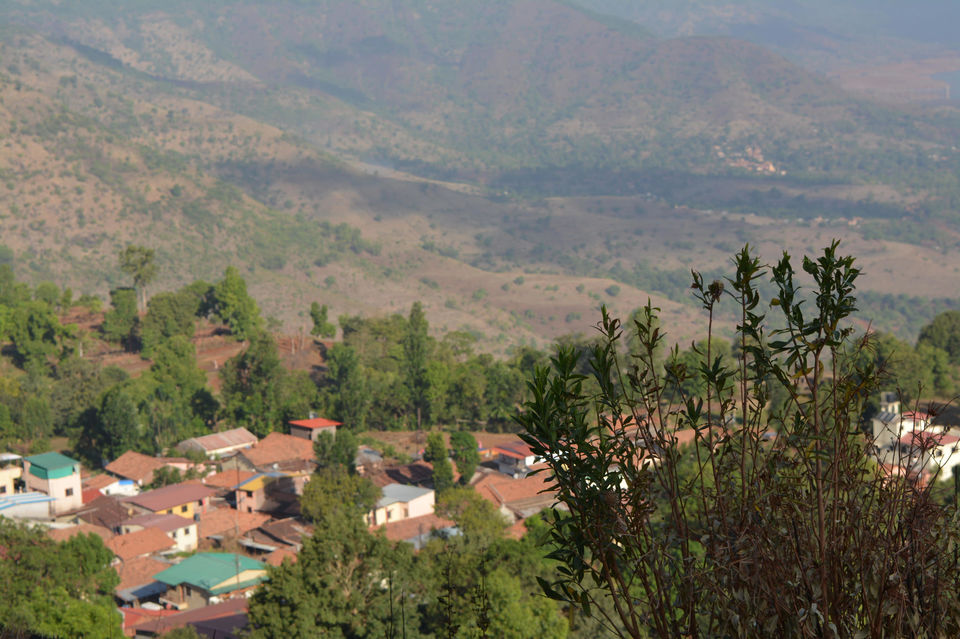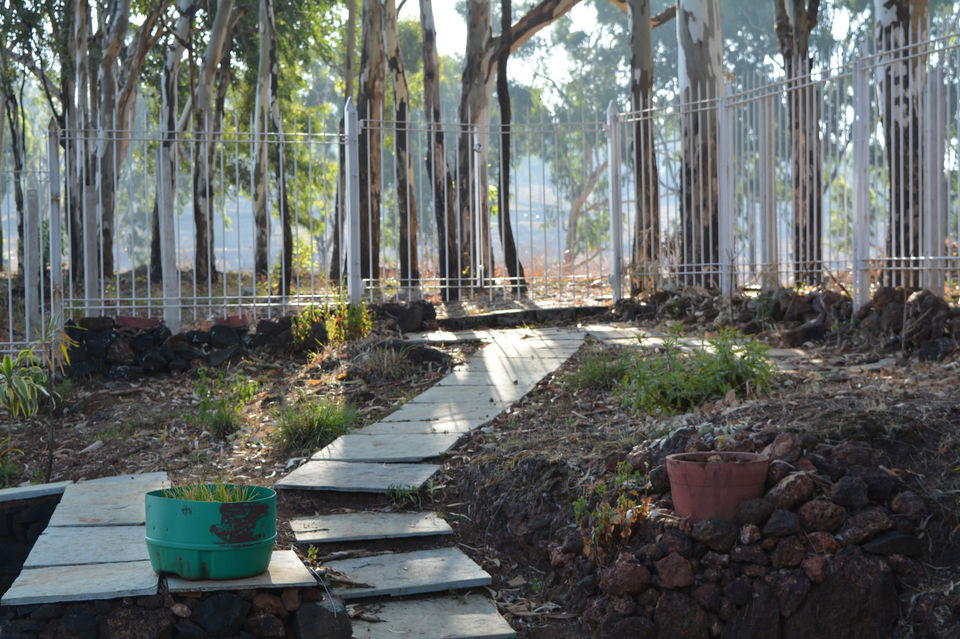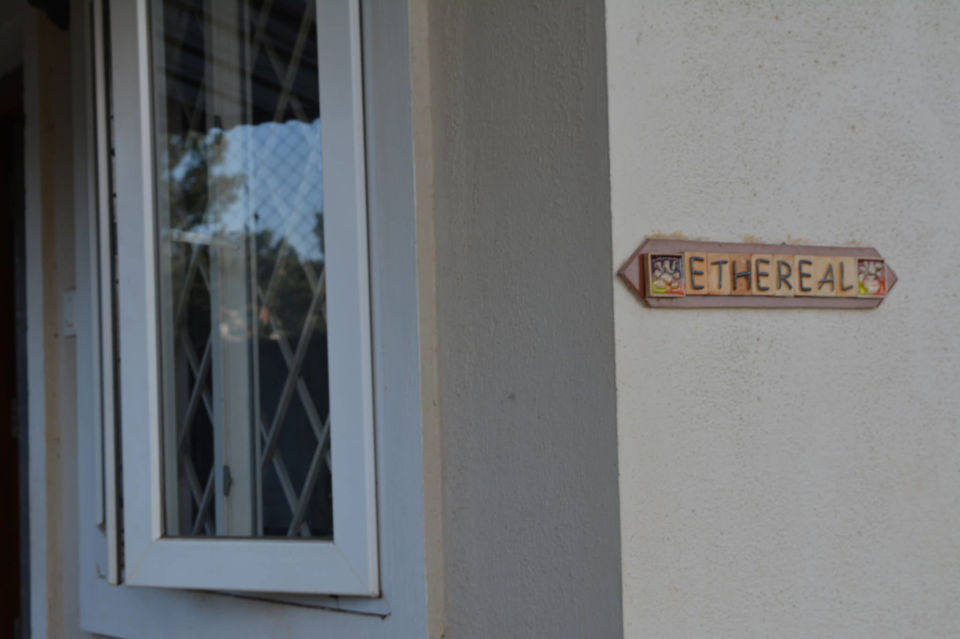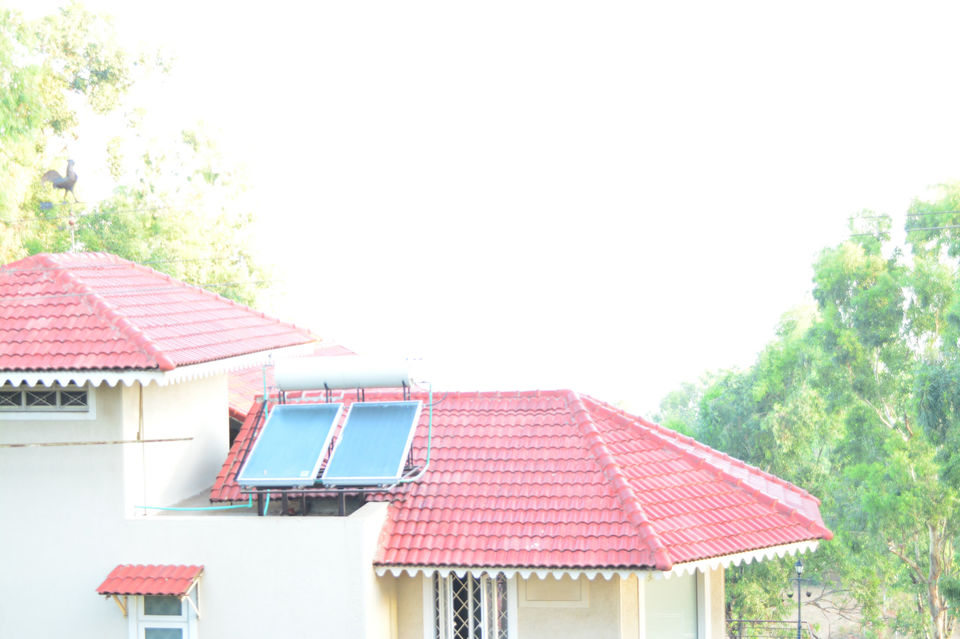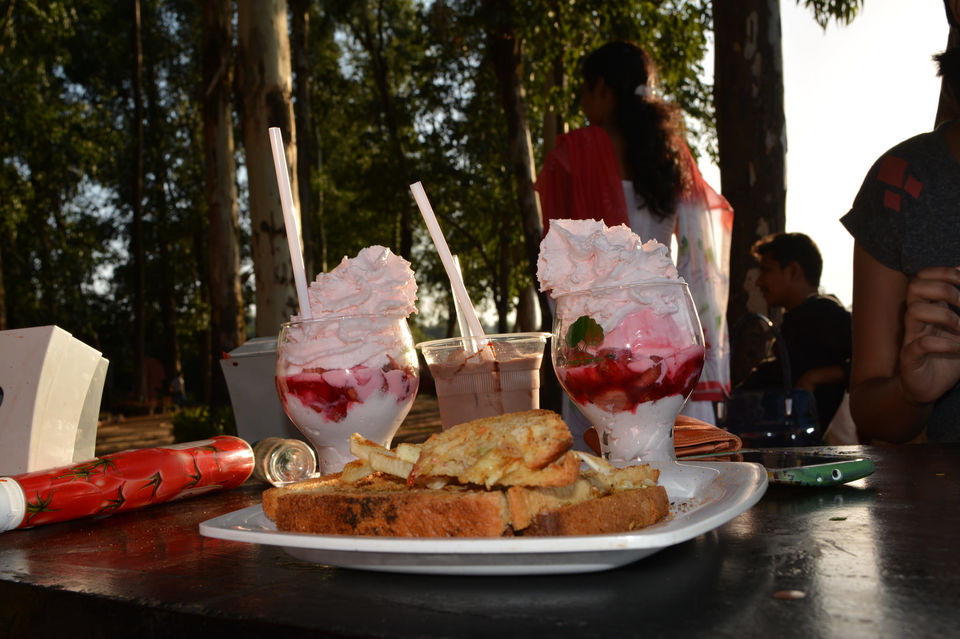 It's so difficult to find a really pretty house with a balcony in Mumbai. I'm sure you must be wondering why I started off with balcony and apartments in a travel blog. You'll know soon ;)
I usually prefer Airbnb for places to stay as they have some amazing listings especially cottages and homestays. So I ended up booking "Ethereal" which is like 2 km from Mapro Garden. A two and a half hour journey to Pune and a little more waiting for my friends to arrive at the station. We finally started around 2'o clock from Pune station. Since it was already late, we had no items on the itinerary for that day. But as we've reached Wai by around five, we ended up at Mapro Garden for quick bites. Strawberry cream and Freshly baked Pizza are a must try. This is one place where you can just laze around, take lot of pictures and gossip.
I fell in love with "Ethereal" the moment I entered the gate (read gates of heaven). It was surreal and dreamy. The host was amazing. He made sure we were absolutely at ease, even though he wasn't present physically. His family who were on a short vacation were very helpful. My friends kept praising me and suddenly my friend says let's chuck Mumbai and stay back here. We've made few cancellations and calls to Zoomcar and finally decided to stay back just for Ethereal. It seemed silly but I guess that was the best thing we've done. They had a swing and see-saw right beside the cottage, where we sat, fought, sang, gazed at the stars and chit-chatted for I don't know how much time. When I think about this trip after a month, it's not the number of places we've visited that mattered but these times where I've been myself and had the best of best moments with my friends.
The weather was just right even during summers (yes, it was in May). We walked in search of a good place to eat but seeing that almost all of them are crowded, we went for take-away. Watching random Shah Rukh Khan movies and teasing each other, we finally finished eating.
Next day, we got out of the house for an early morning ride down the valley near Ethereal (not sure of the name of the village), but it had amazing views. Then we got back for breakfast. First stop was, Devrai Art Gallery/ Devrai Art village. For me, there was nothing this could offer. It was a small shop (unlike what the name suggests) which sells bronze items and other artifacts. Visit only if you want to spend a grand on a small show case item. If not, do not waste your time searching for this on google maps. Next we headed to Mahabaleshwar, Venna lake was on our way but afternoon did not seem a great time to enjoy the breeze(read Hot air), so went to Prathapgad Fort. When three lazy bums go for a trek, what would you expect to happen? Sit at the tea stall, take selfies, walk for a while and again take pictures. This is what we did :D. I can't help but feel sorry for my friend who had to drive for the whole trip. For trips like this, I would say that having two individuals who can drive is a must. Then we headed to Venna Lake. We got there around 5.30 p.m, right at time to witness the sunset. After standing in a long long queue (Yes, to my surprise it was very crowded), we finally booked a paddle boat. Sunset makes everything around you so beautiful. It's just the perfect way to end a perfect day.
My two cents, If you're going to stay the night at Mahabaleshwar beware that there is parking issue at almost all the hotels. Make sure you've a parking space allocated for you at the hotel otherwise you would spend your precious time running around to find space. We've gone to the main market in Mahabaleshwar. Played all sort of games from Pick a number and win double the money to Ice Hockey. Oh man! We are still kids at heart :)
Next day, we went to the Lodwick point and the Elphinstone point. The trek up to this place is worth it (very easy one in fact). My friends tried to pull a prank on the other tourists but failed miserably :D. It's Table Land now. The vastness of this place will give you chills. My friend suggested to have a cricket and a football ground. (Guys,You see! Can't fail to seize an opportunity to play). We were back in Pune after having a sumptuous lunch at Mapro Garden( Again :) ).
Some memories last forever. Some friends stay forever.
Happy Travelling :)