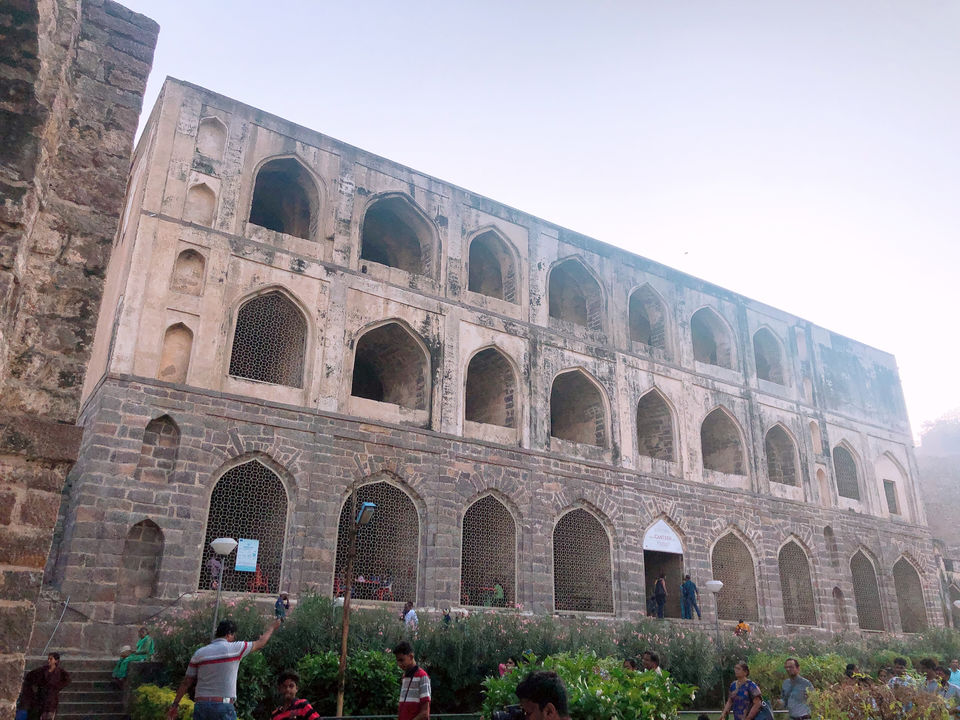 A day spent at Golconda Fort Hyderabad.I travelled to Hyderabad to meet my parents and spent some quality time with them.They have moved to a new house so when my mom said that Golconda fort is just 2 kms far from her house I can't stop myself to see the great fort which is quite interesting in all the aspects as I don't know much about the history of this fort but one thing just amazes me that Golconda Fort used to have a vault where once Kohinoor diamond was stored along with other precious diamonds.As Golconda mines are very famous these mines yielded many diamonds and Golconda was the huge market city of the diamond trade and gems sold there.
After clicking so many pictures I was waiting for the light and sound show which was again very interesting and informative about the history of Golconda Fort.This show starts by 6 pm and it is a very interesting show and the entry fees for this is just Rs 30/- per head and kids who are part of history should definitely visit as it actually help them in their subject.
It was late in the evening and because of winters the fog was surrounded by the fort so I couldn't head up to the top of this fort but I have heard that the top view is also very amazing and in my next trip I will definitely share the other beautiful view of Golconda Fort.