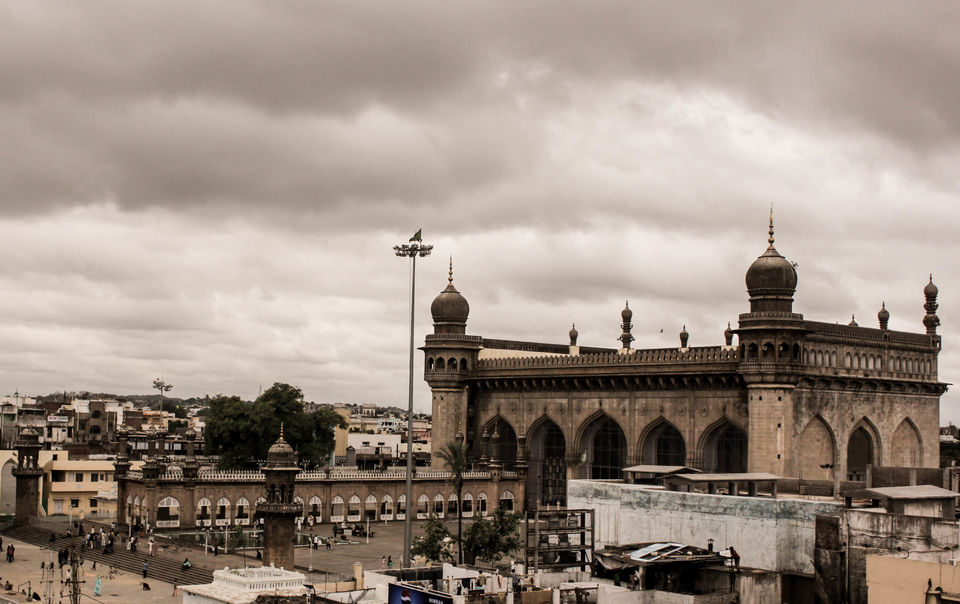 We were in Hyderabad for a week for an architectural convention. While we stayed at Lakdi Ka Pull, our convention was held at Hitex ground which was about 30 mins. one way. This helped in sneaking out every once in a while to explore the city better and clear. We started like a great foodie with the very popular Hyderabadi Biryani which felt like a peek into heaven. Whenever we would get free time from the convention, we would head out to places like India's Statue of Liberty, Hussain Sagar lake and the beautiful restaurant by the lake.
The city is not very expensive from any angle. But the city is as beautiful as it could get. People are chilled out and very humble. Even language is a problem the locals are ready to help in any possible way. As you move towards Hitex from the downtown, you cross various places with familiar names. One of which is Banjara hills. The architecture of the city in all is a wonder in itself.
At the end of the tour we take back souvenir biscuits from the famous Karachi bakery well known for their baked biscuits.