First of its kind in India, Guhantara is a cave resort near Bangalore. This place, abounding in creativity and originality, has all the amenities and comforts of a big resort, but without disrespect to the environment. The entire structure is constructed underground, in a cave, using natural elements as an addition to the architecture.
When you enter the complex, you get a feeling of having gone back into time. Spending a day here is akin to being in a fairytale forest, but with proper beds, food and drinks!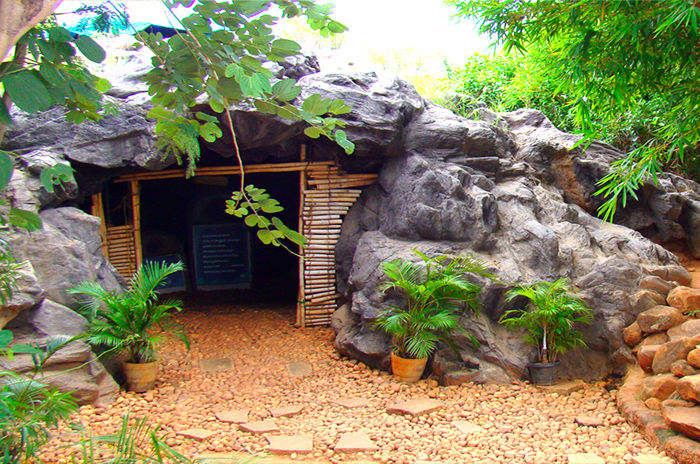 The resort has five areas that provide different services – a food hall, a bar lounge, an auditorium, a conference room and a spa.
Sambhojana, or the food hall, is where all meals are served. The name roughly means 'eating together'. The decor is traditional and charming.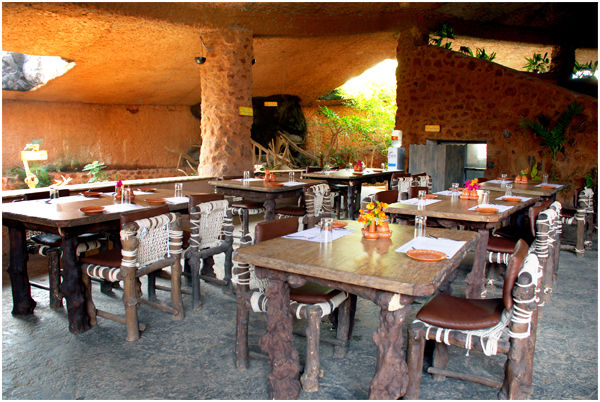 Madhushala is the bar lounge, with an austere decor. The atmosphere is as intoxicating as the drinks stirred up by the experienced bartenders.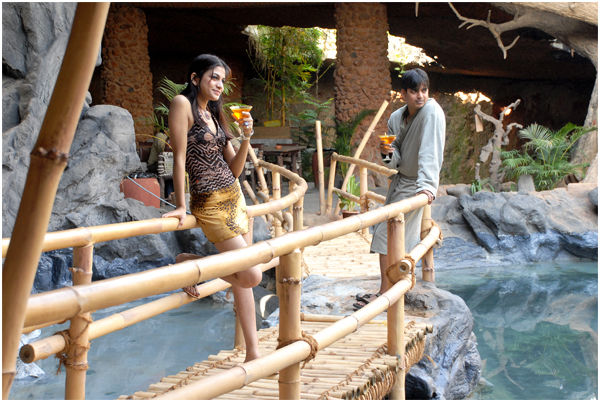 Rangamandapa, or the auditorium, is a huge room with a capacity of 700 people, where folk artists whip up magic with their performances.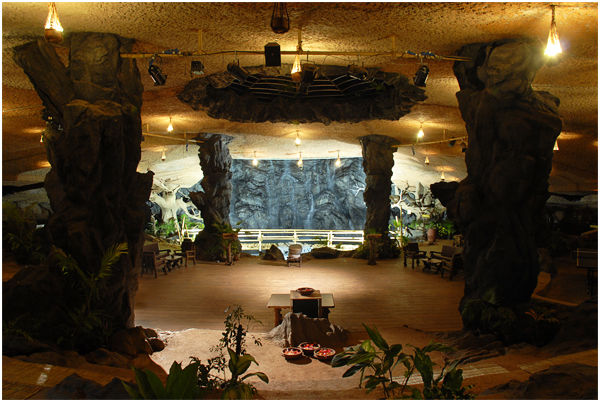 Samvaad is the resort's conference room, equipped with state of the art facilities such as Wi-Fi, a projector etc. The vibe of the room encourages you to be at your best and as productive as you can be.
Agastya Kuteera, is the spa, designed to provide a rejuvenating experience. With expert Ayurvedic physicians and professionally-trained therapists, a session in this spa will make you feel relaxed and refreshed.
Activities on offer
Other than these services, the Guhantara also has two swimming pools – one for adults and one for kids, a kids play area, herbal garden and a DJ floor with rain dance!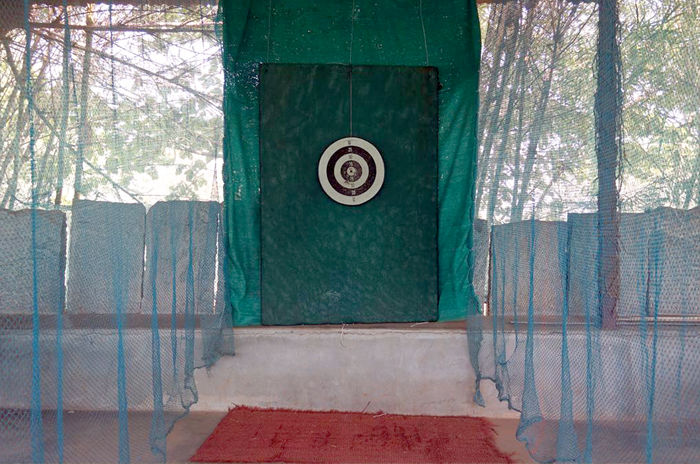 From swimming, volleyball, horse riding and trekking, to billiards, badminton, table tennis, and paintball, there are many other activities that will keep anyone occupied.
They have numerous packages on offer, catering to those who just want to spend a day there, and also for those who wish to spend a night or two.
Accommodation
The resort has four different categories of rooms – Primitive, Lithic, Lithic Suite and Cave Suite. They are all equipped with modern amenities but adorned with antiquities, in accordance to the theme of the room, to give it a traditional ambience.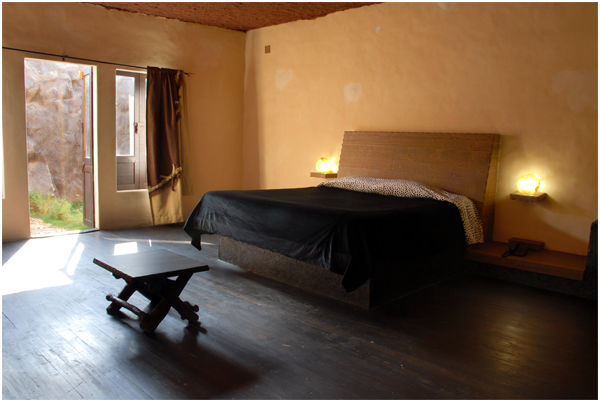 Primitive Room: Rs 8500/-
Lithic Room: Rs 9500/-
Lithic Suite: Rs 10000/-
Cave Suite: Rs 15000/-
The tariff for each room is inclusive of tax, food, accommodation and payable games.
How to get here
It is around 35km from Bangalore and can be reached via NICE Bangalore Mysore Expressway.
Address: Guhantara, Sy. No. 177+177/18, Nowkal Palya, Kaggalipura, Off Kanakapura Main Road, Bangalore South Taluk.
All images are sourced from the official website of Guhantara resort.