A hill holiday is the favorite kind of vacation for most urban dwellers. A lavish hotel in the hills ensures that you don't have to compromise on comfort to indulge in the crisp air of the mountains and that you have a relaxing slow-paced holiday. My recent visit to the Royal Tulip Hotel in Kufri was just the kind of weekend I needed with my family.
Soaking in the sights and sounds of mountain roads, after a three hour drive from Kufri Railway station, we were at our destination- Royal Tulip Kufri which is located at a height of over 8,000 feet. After a quick check-in formality at the reception and a refreshing welcome drink, we came home to our Presidential Suite. A spacious living room, master bedroom, a smaller room with twin beds and one of the most lavish bathrooms I have seen- the suite screamed luxury. Even better we could sit in the balcony stare at the mountains and star studded sky for hours. Its the breathtaking view that was even more luxurious than our room amenities. No wonder we hardly felt the need to venture out of our hotel during our weekend stay there. The decor was minimalist, just how it should be.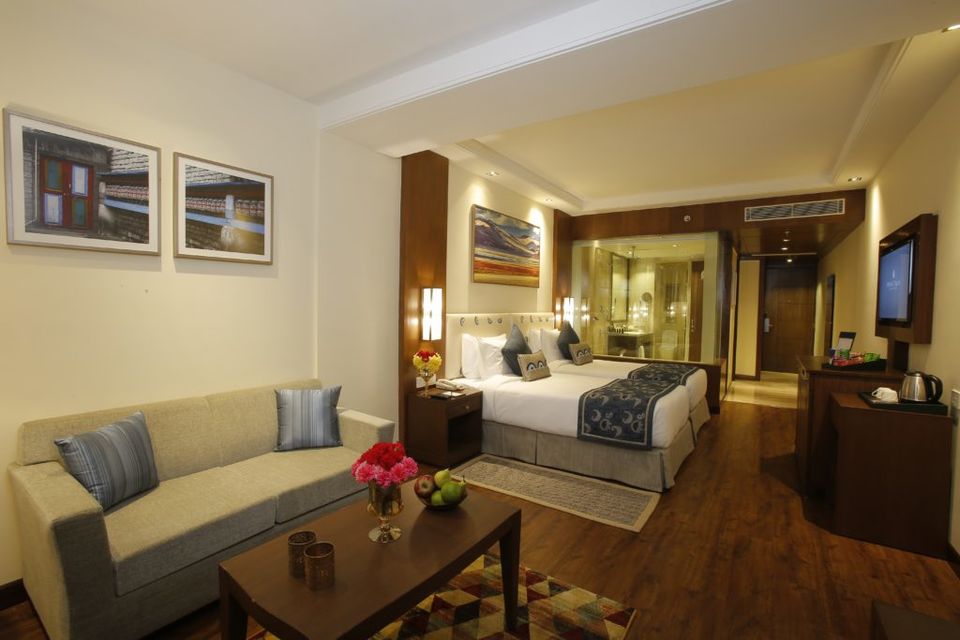 The hotel has 58 rooms across categories- rooms, double rooms, luxury suite, deluxe suite and of course presidential suite!
Beyond Rooms
Royal Tulip is your destination resort that offers ample activities on premises to keep guests occupied, in case you don't intend to venture out. Even though the busy mall road of Shimla is just 9 kms away and there is an adventure park 10 minutes away.
It has an temperature controlled swimming pool, so you can swim and spend time poolside even when the temperature outside is sub zero! The hotel also has banquets for events and its open air banquet, largest banquet space in Himachal, overlooking the mountains is perfect for hosting weddings.
There is the play room- Club Kufri- that houses billiards table, Xbox and other games, but I spent most of my time at the kids play area with my toddler. Trust me hotels that offer such well equipped kids play areas are a bliss and ensure you really do have happy holidays. I would give this hotel an extra star for just this, as luxury hotels with such amenities are a rarity as far as Indian hill stations are concerned.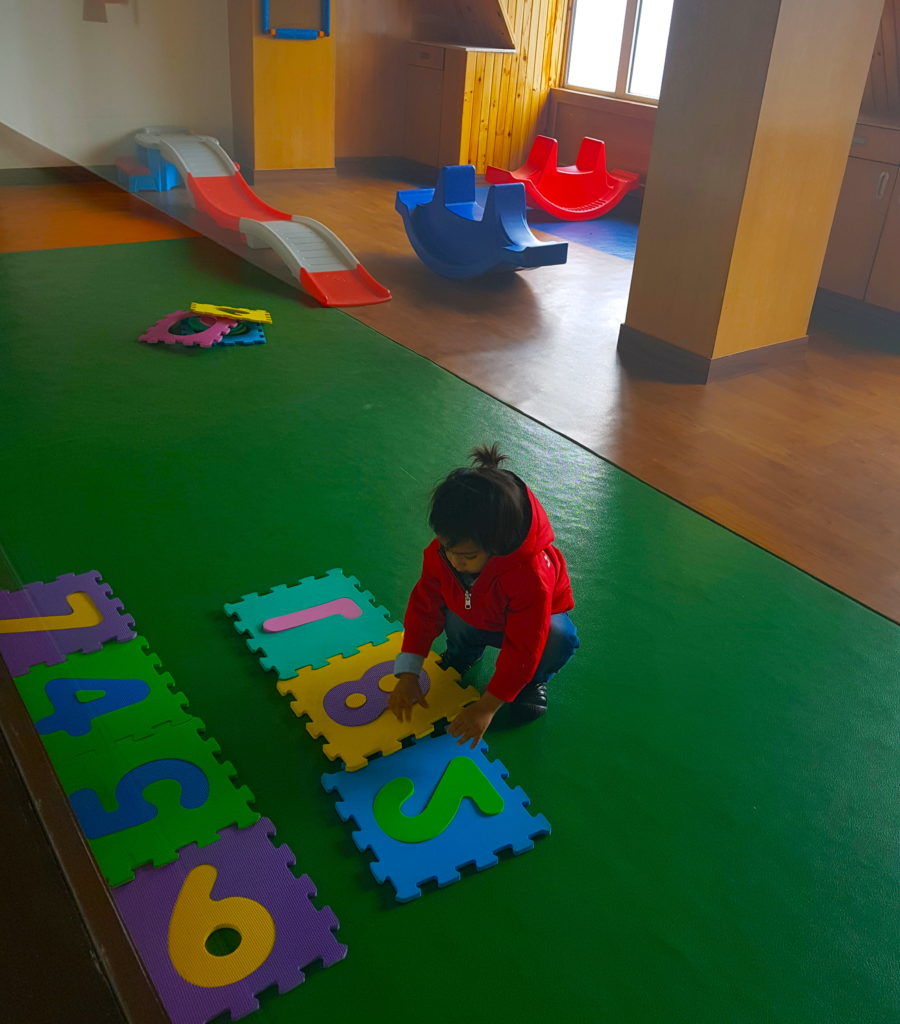 As is quite evident by this review by now that I was enjoying my time at this resort, the weather and views from every nook and corner of the hotel were perfect, so I had no plans of stepping out. Samayaa Spa at the hotel was another incentive to spend more time at the hotel. Even though it was cold outside the warm couple suite ensured that we have a rejuvenating 60-minute spa therapy. The spa menu had quite a few interesting massage options. I opted for the English Rose Healing Massage, something I had not tried earlier. It was an invigorating experience and the therapists hands worked magic on my worn-out urban mind and soul. The spa with its Buddha-inspired ambience is a rejuvenating haven, so if you are there don't skip the massage!
Food
The hotel has a 24-hour multi-cuisine restaurant Cafe Promenade where we spent our mornings having leisurely long breakfasts. For lunch we would usually order in-room dining and well that always is the real luxury. The servers whether at the restaurant or those who came to serve us in the room always had a smile on their face and displayed great hospitality. There is always something warm about the hospitality in the hills and it always comes with a personal touch. I am glad that Royal Tulip, with its grandeur has kept the simple pahadi hospitality intact! The food was good and appeased to our palates.
We spent evenings at its bar- Cedar Lounge, indulging in cocktails and starters as old Hindi songs played in the background. Those evening were really soothing. Though there were also times when we would just sit in our room's balcony with a bottle of Merlot. The best dining option of course is The Peak where guests can enjoy bar-be-cued delicacies in a rooftop setting overlooking the Himalayas.
The Tip
Royal Tulip Hotel is a great option if you are looking for a family weekend getaway in the hills. Opt for a suite if you are travelling with kids as they are reasonably priced.
Royal Tulip Kufri: A Luxurious Family Getaway: overview
Wow! ☆☆☆☆☆
Summary:Royal Tulip Kufri is a great resort if you are looking to spend time with your family in the hills.
This blog was originally published on The Hotel Explorer.